I spent a few days in Brighton last week and boy oh boy was it good for the soul! I start to feel a bit cooped up around this time of year – it's always a tough time of year for me to adjust to, but I feel it even more so now that I'm a full time freelancer. I like to try and move around as much as possible when I'm in an uninspired headspace, and it usually leads to feeling much lighter and fresher when I return to my laptop again…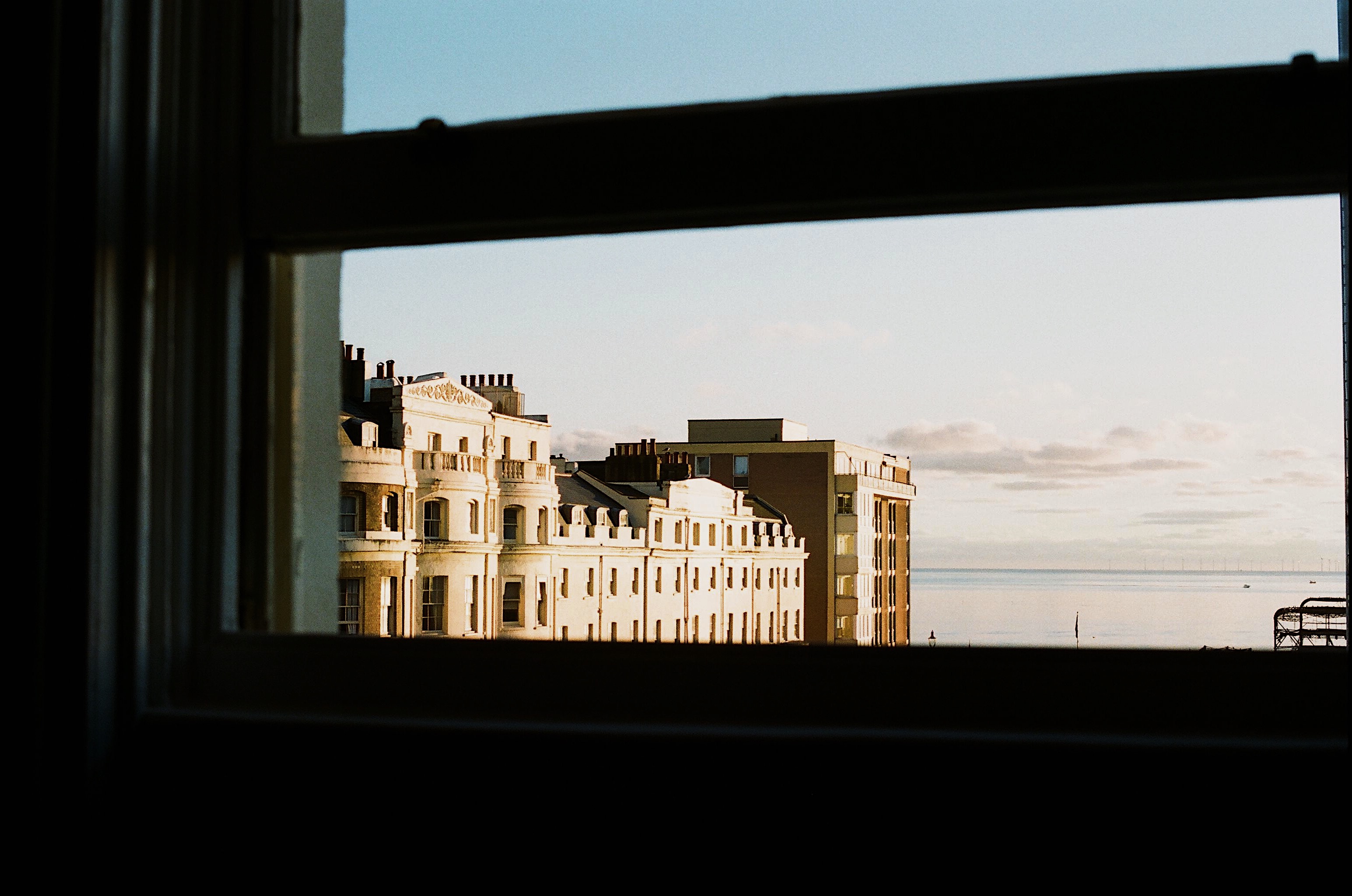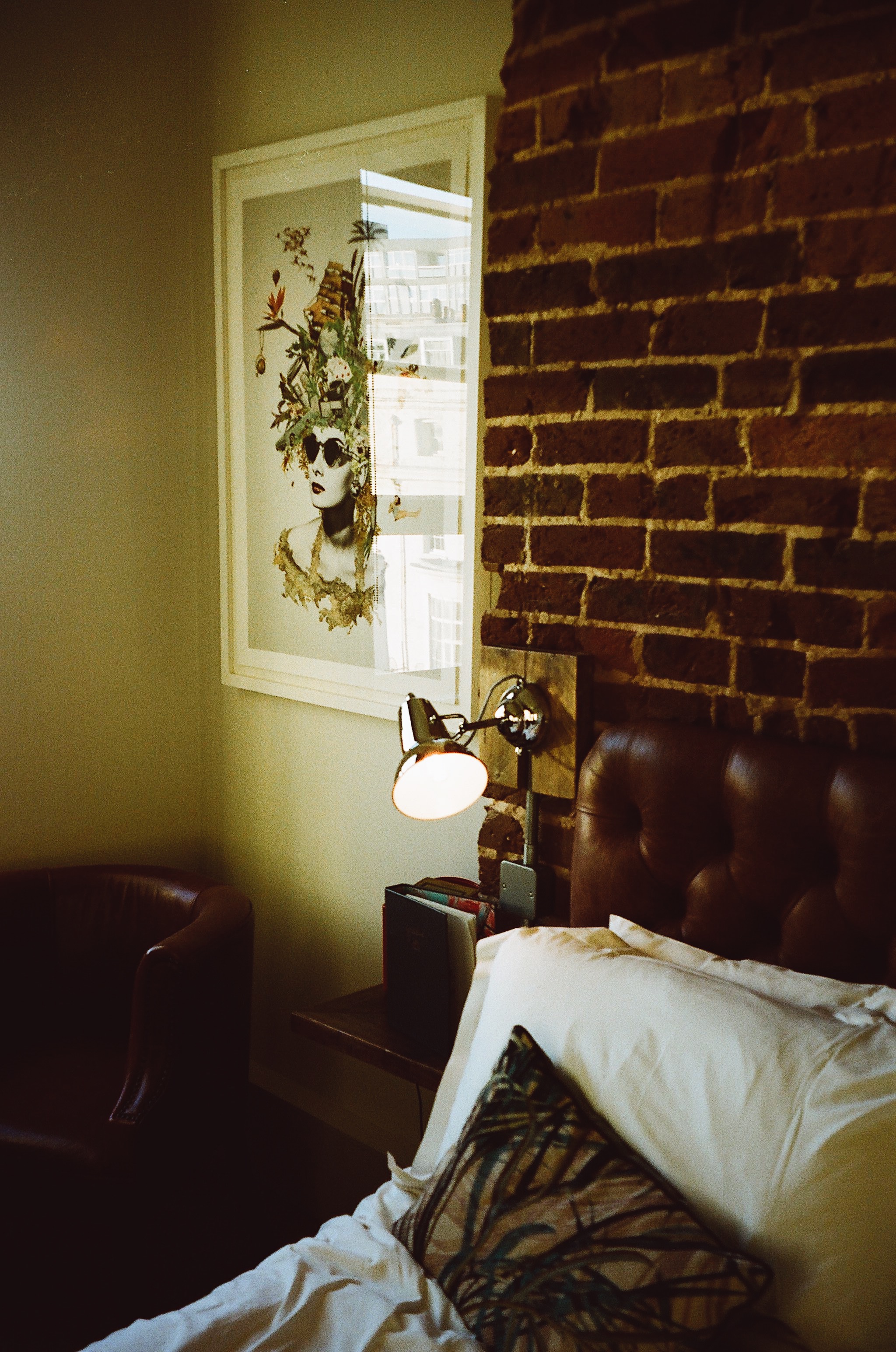 I'm fully aware that being able to move around with my work is a huge luxury, but I do also think that the 'freelancer lifestyle' has a tendency to be glamorised in the media, so I always try to be honest about it when people ask. It's definitely been a tough adjustment for me in terms of learning to trust my own judgement and successfully manage my own time. A couple of years in and I'm still trying to tweak the way I conduct my work days and learn when it's okay to just switch off. I'm my own worst nightmare sometimes but I think so many of us can feel this way – particularly at this time of year when we have pressure coming from all angles…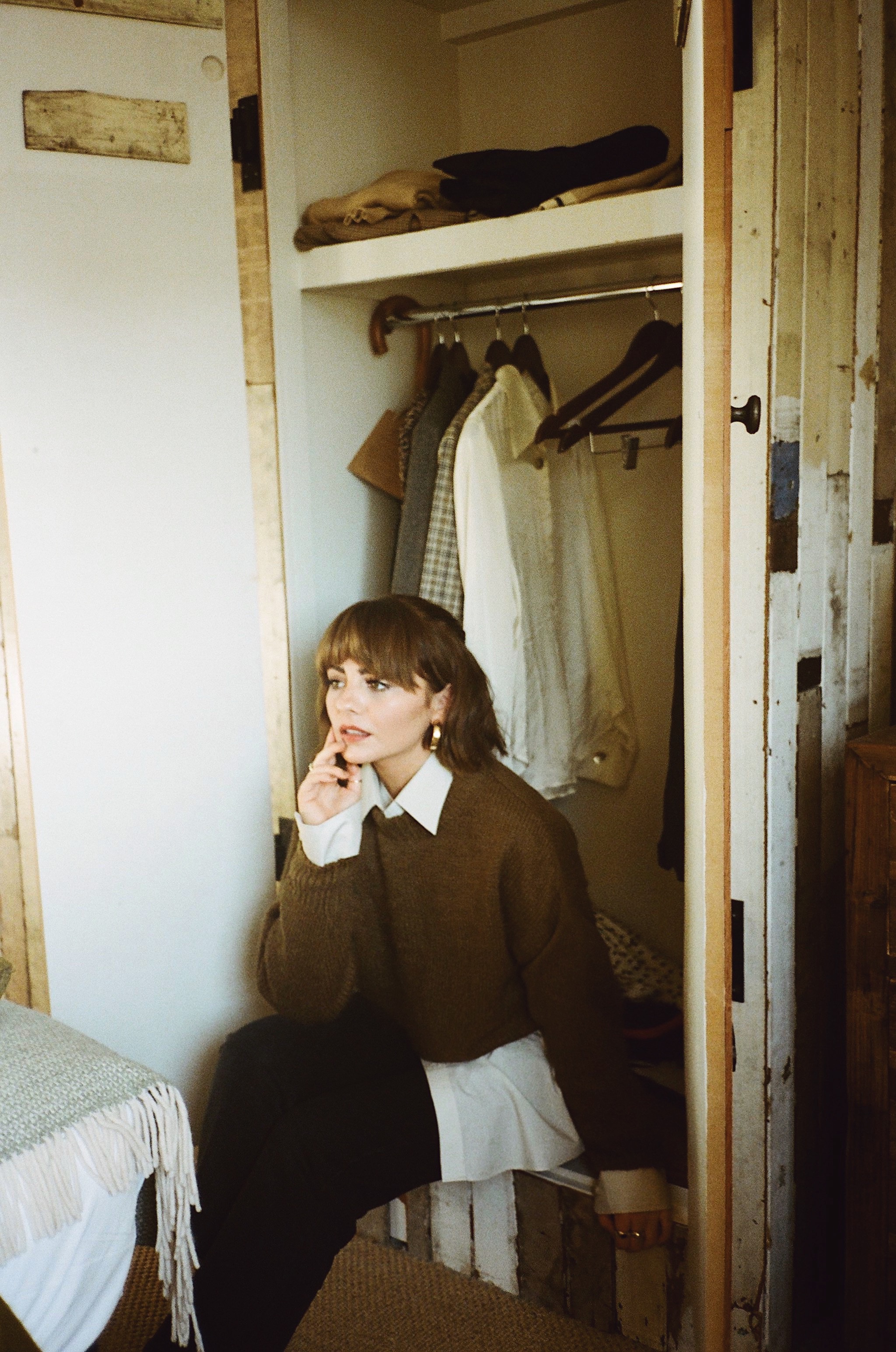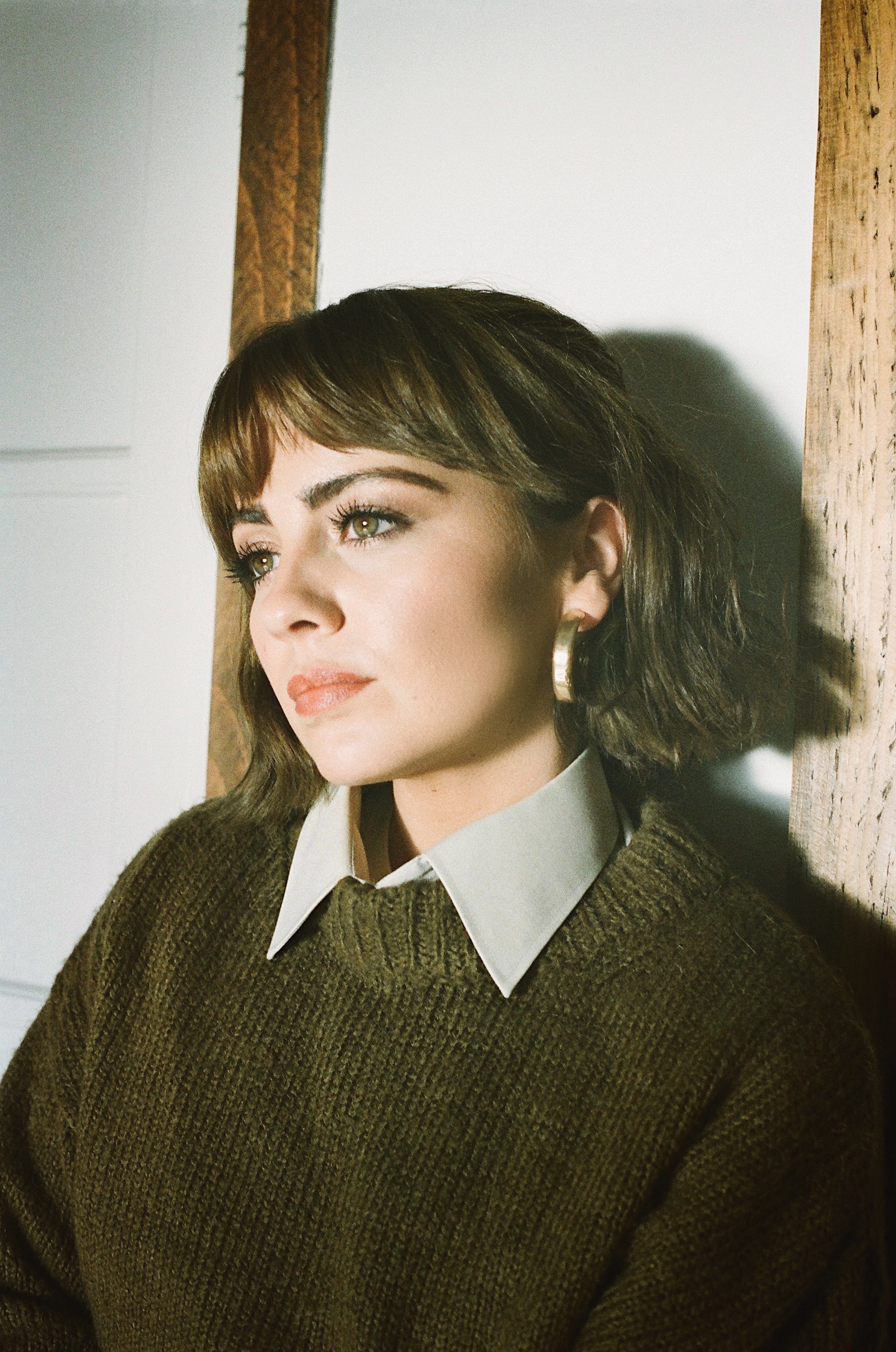 Anyway, I whole heartedly recommend a little trip to Brighton if it's been on your wishlist! I can't believe it's taken me so long to visit when it's just a short train ride from London, and it's a place I will definitely be returning to as soon as I can. You know when you arrive somewhere and somehow instantly feel a sense of peace – that's how Brighton felt. 
We stayed at the beautiful Artist Residence which was kindly a hosted stay in return for some content. This is usually the way I work with hotels when I plan these kind of work trips, and it's a nice way for me to build up the Travel section of my blog. Travel posts are always some of my favourites to get stuck into, and self indulgently, quite lovely to look back on as a sort of visual diary…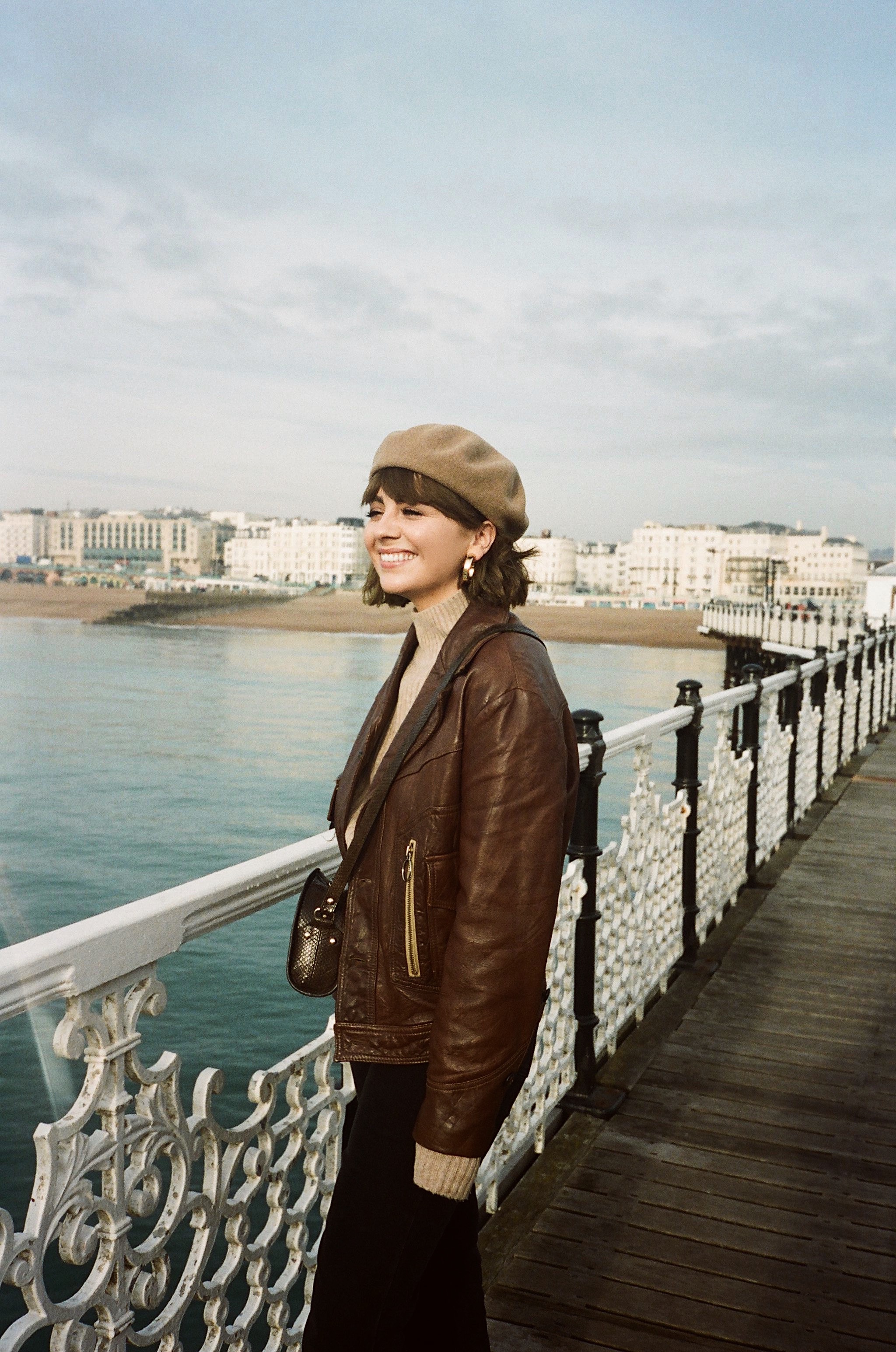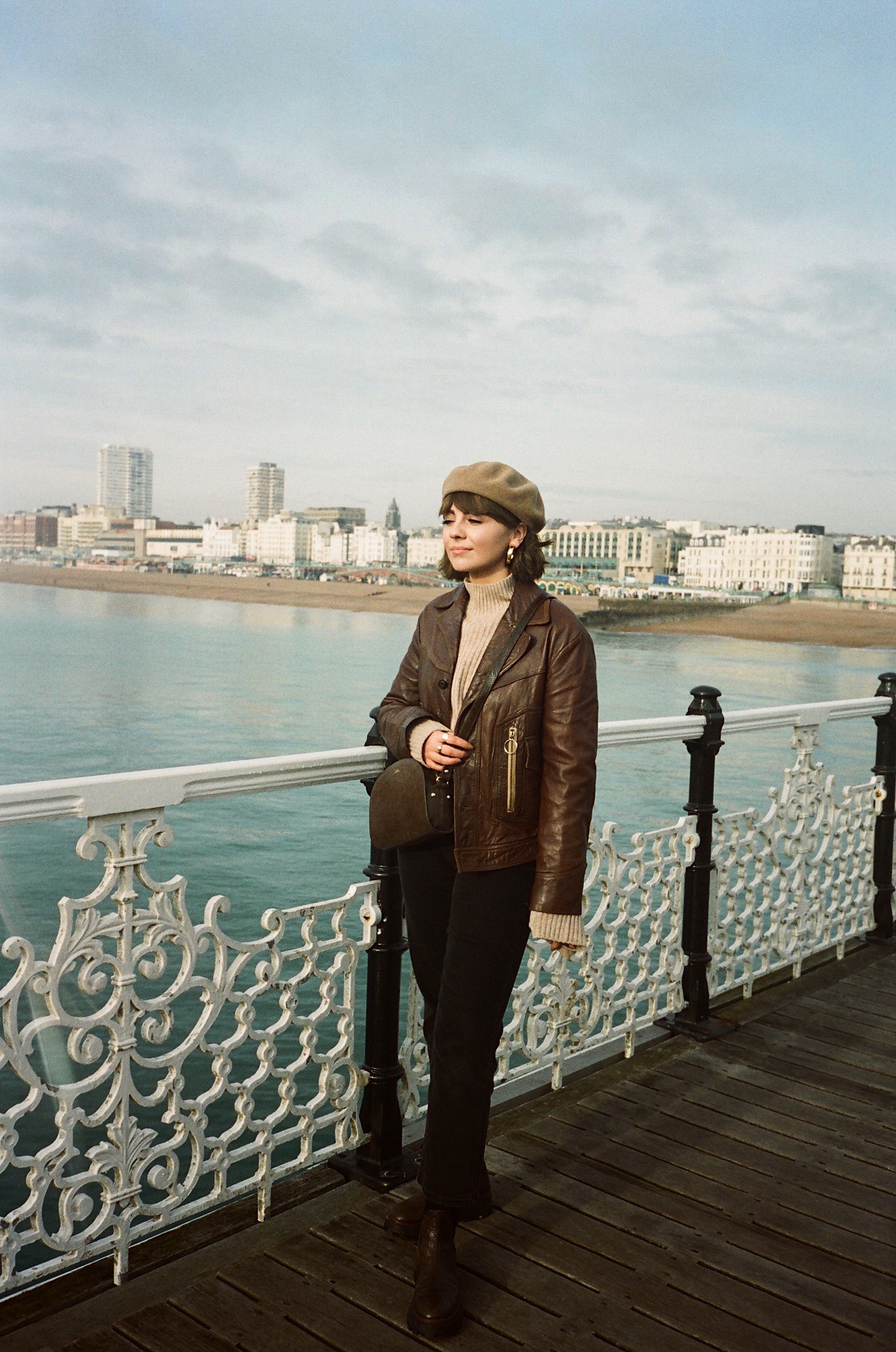 Admittedly, we didn't get to see a whole lot because I had a few projects to shoot whilst we were there, but we did make time for the pier which was very fun! There's something so nostalgic and comforting about a childlike afternoon eating stuff that isn't good for you, followed by rides that are likely to make you throw it all up. The slot machines, the rock that hurts your teeth, and the sound of seagulls swooping by – ready to dive down and steal your chips without a moments notice… 
The tackiness of it all makes me resort to being a kid again and the I love nothing more than a shockingly shit funfair ride (Haunted Hotel, here's looking at you). I could instantly feel my shoulders loosen up as we stepped onto the pier so I'm so glad we took a couple of hours out to make it happen. It's important to make time to be silly and just enjoy the simple things – especially when those simple things have a view as glorious as Brighton Pier…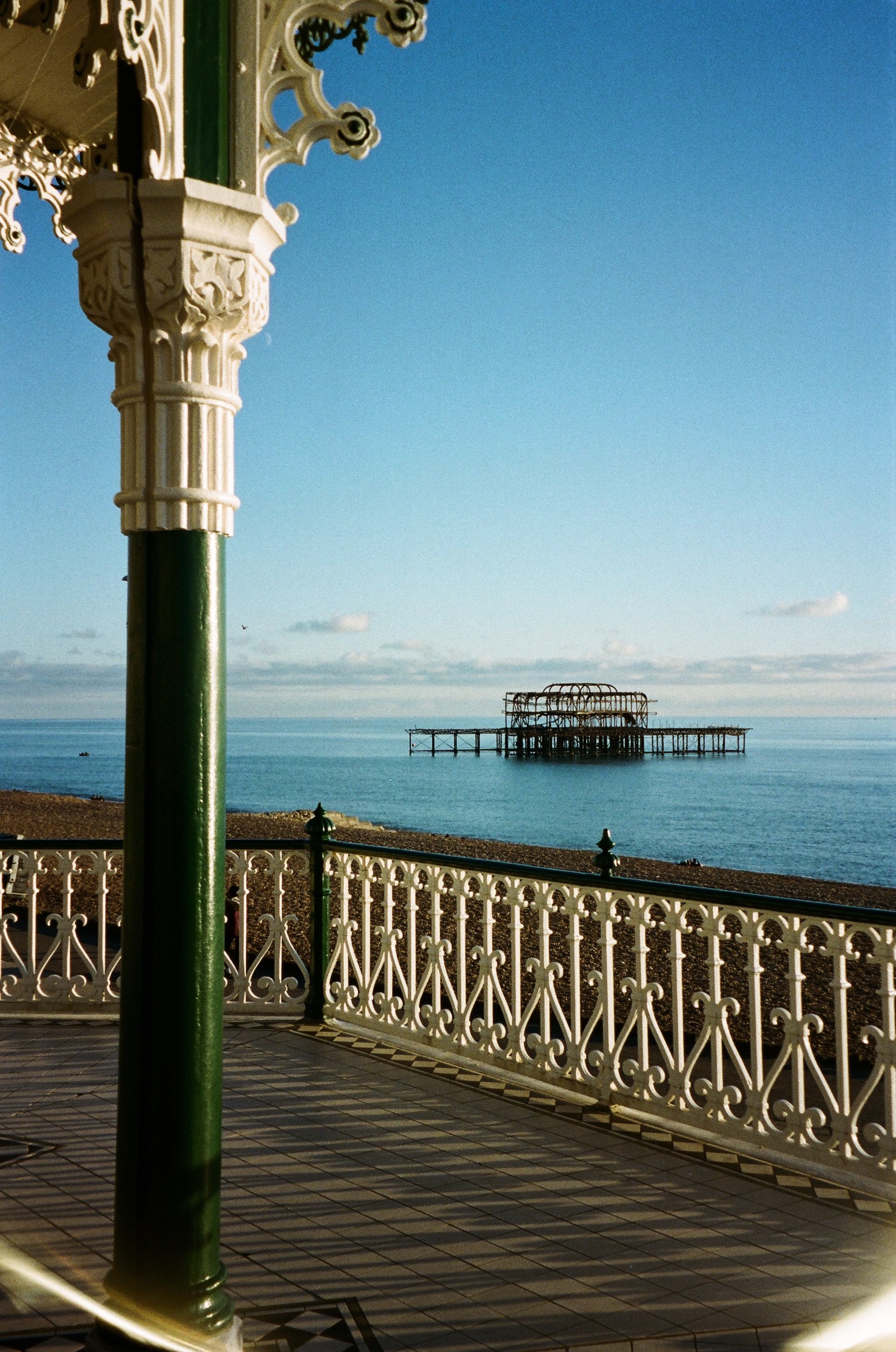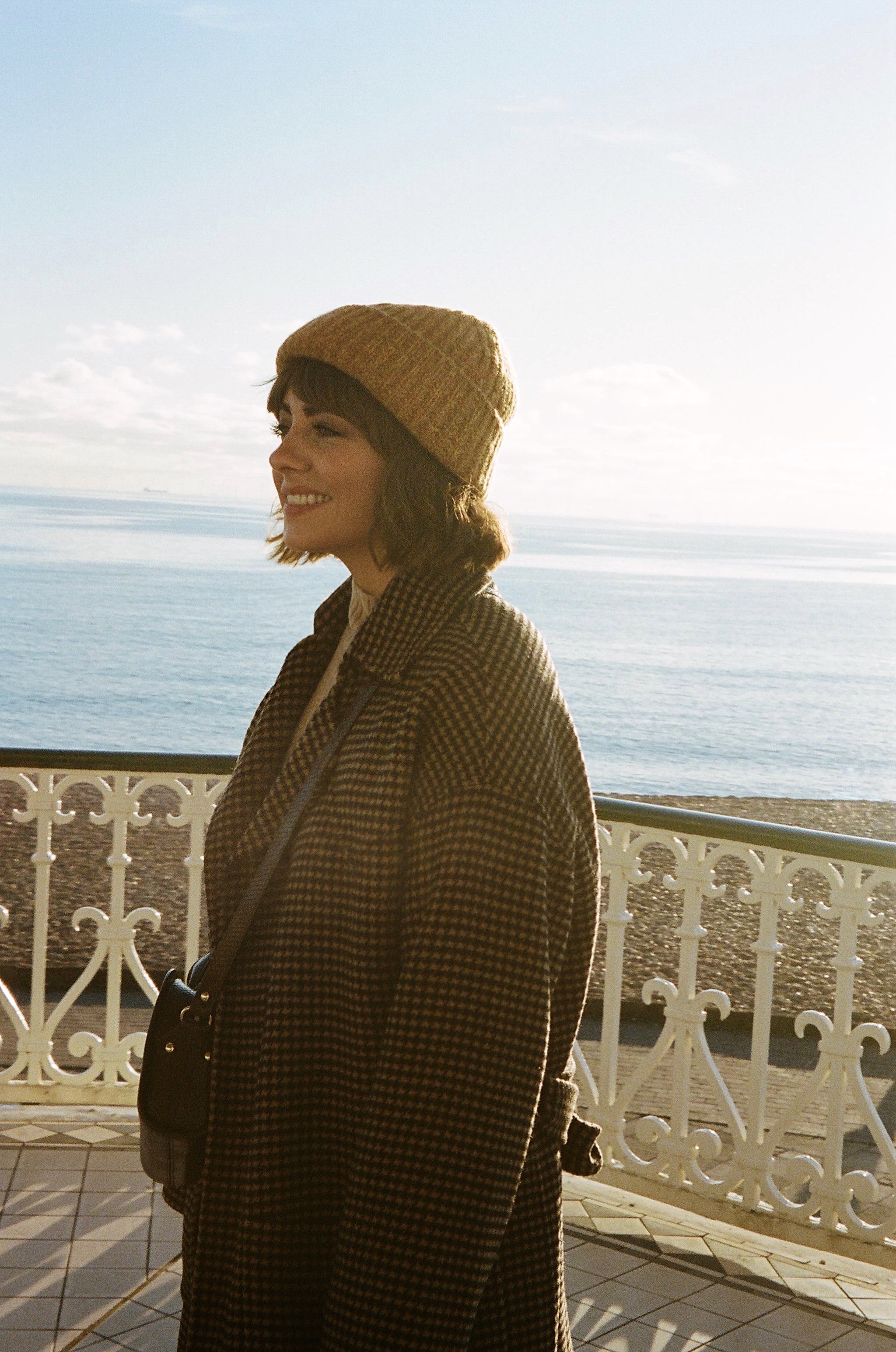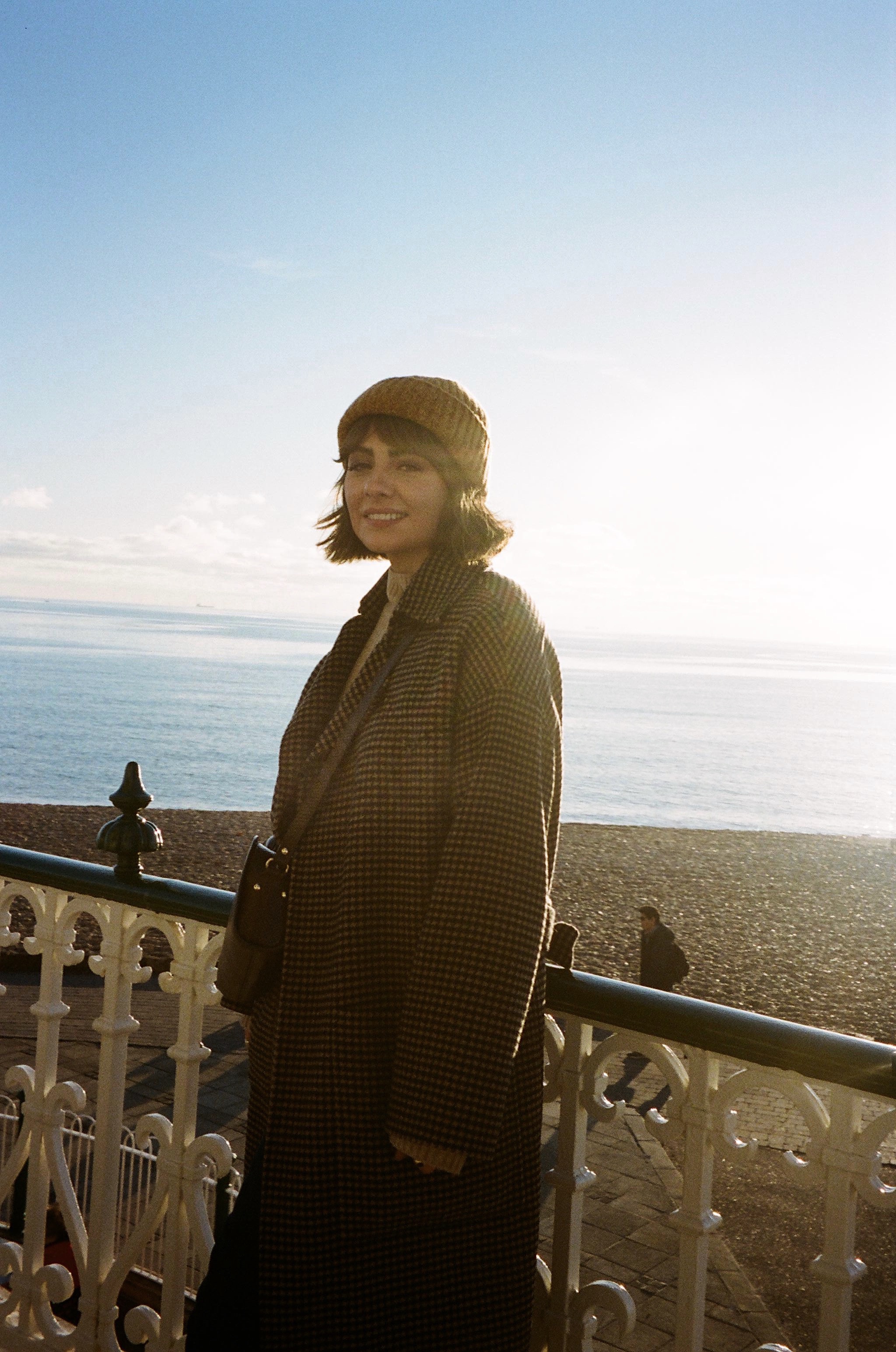 The pier was literally about a ten minute wander from our hotel room, so I couldn't recommend the Artist Residence enough. It felt close to everything but secluded enough to feel like a seaside escape. We could see the beach from our bedroom, and the light that poured into the room throughout the day was heavenly. I'm so so happy that the sun stuck around for our visit because it made everything feel extra special…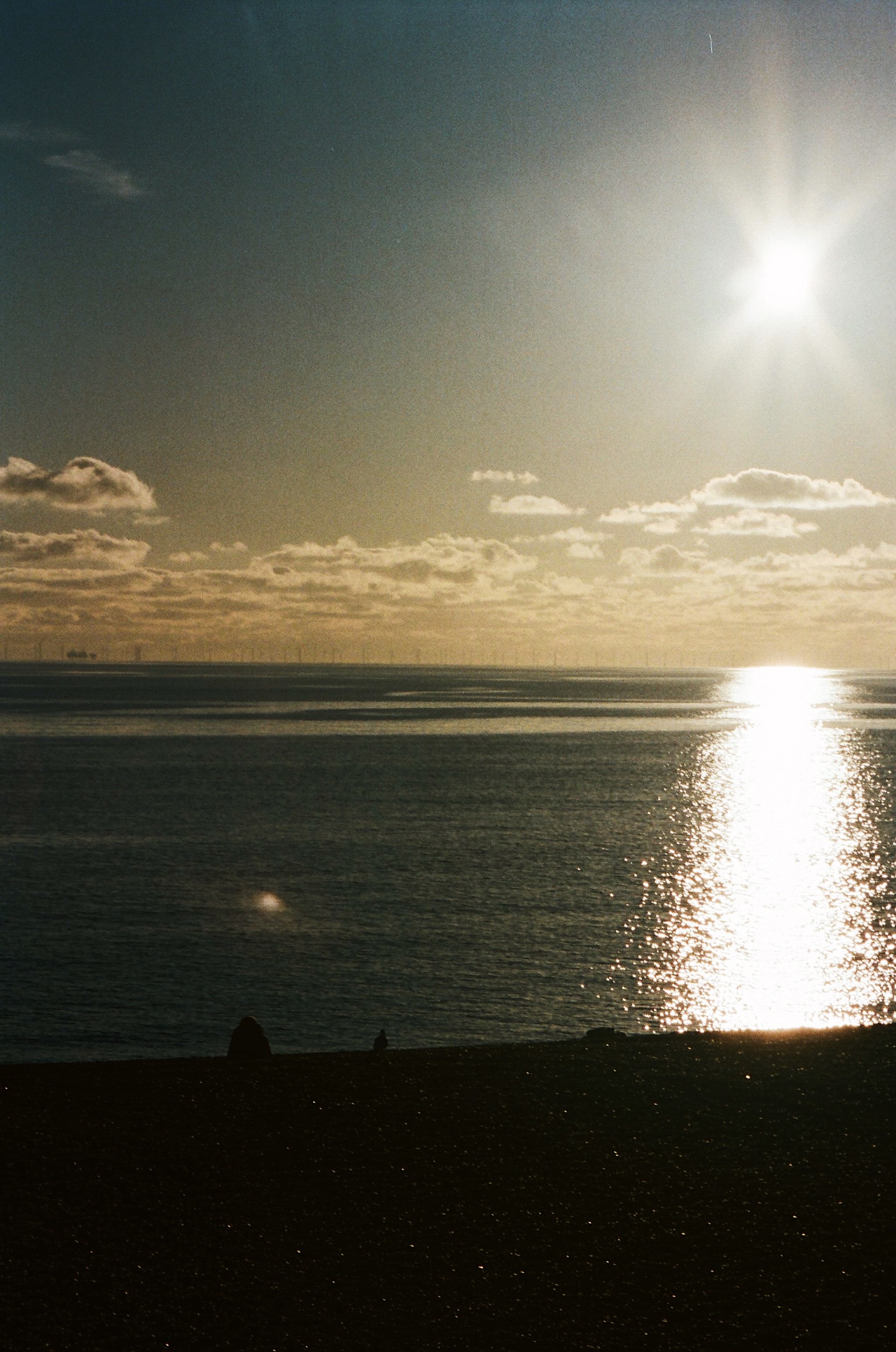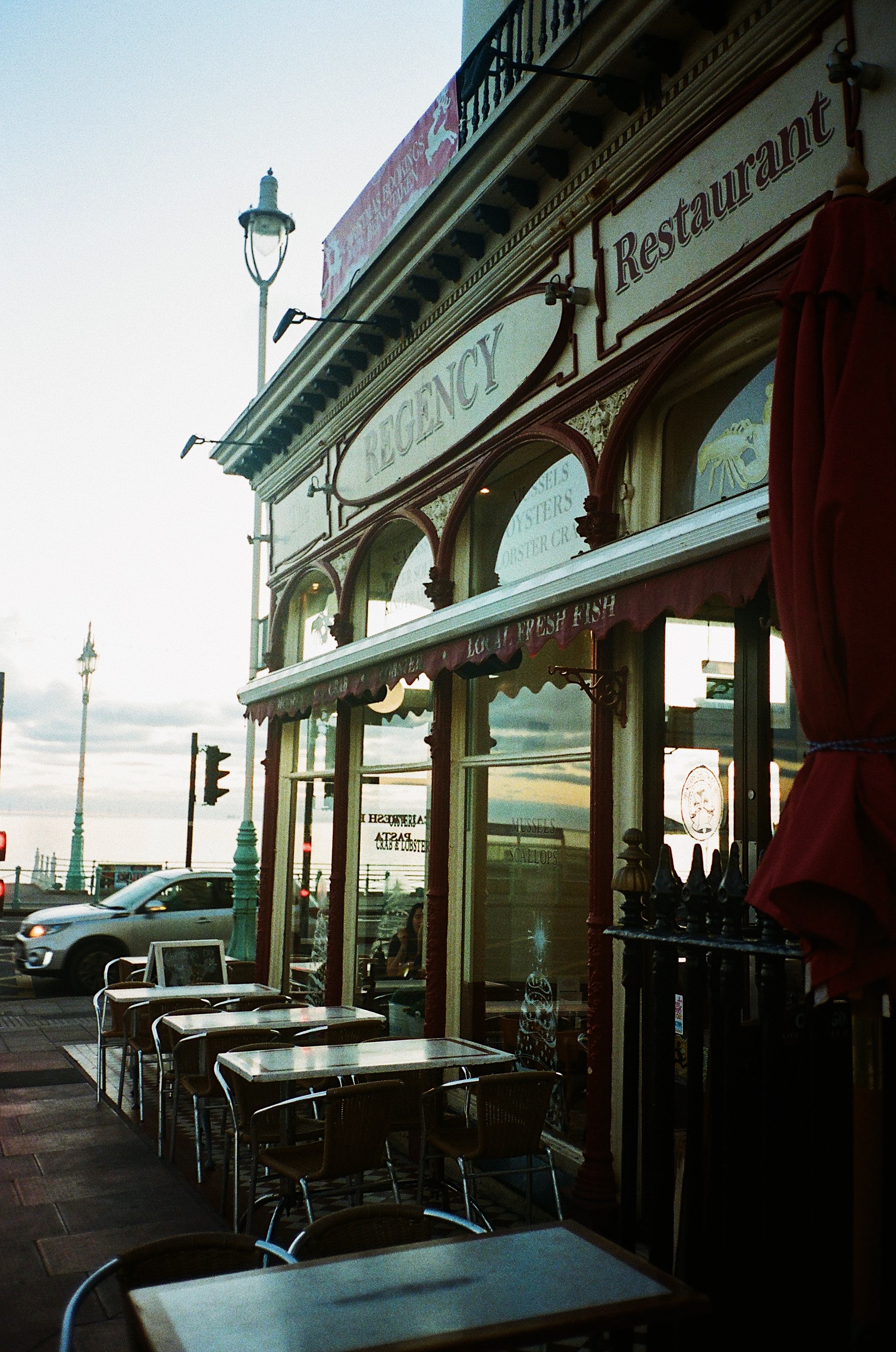 These film snaps are all a bit of a compilation of what we got up to in-between shooting – there isn't many pictures of Brighton because we were too busy rushing around trying to fit everything in. However, we did manage to slope into town for a little bit of Christmas shopping. I had heard for years that Brighton was amazing for shopping. You know, the 'physical kind' where you actually enjoy wandering around with an aching arm full of shopping bags instead of just opening up your laptop from the safety of your own sofa…
I'm the first to admit I do most of my shopping online these days, but I will always make time for a vintage shop, or a well curated boutique filled with brands that I admire! For vintage shopping, you have to visit Snoopers Paradise for the ultimate vintage emporium experience. It's a total treasure trove of rare vinyl, books, homeware, and pretty much everything in between. Beyond Retro is always worth a visit when one is close by, this store had one of the best selections I've seen in a long while too. I picked up the leather jacket that I'm wearing above, some vintage Ralph Lauren trousers, and an amazing little dress that I can't wait to wear when it gets a bit warmer. I also really recommend Waiste Vintage (owned by the lovely Sarah Waiste) for all your Sixties/Seventies pieces and plants galore. We also popped into Wolf And Gypsy Vintage just before closing and it was well worth the last minute dash. They mix vintage rails with independent brands and I picked up some amazing marble candle stick holders ( just the sort of thing I get excited about these days).
Vintage shopping aside, my top two boutique recommendations have to be Our Daily Edit and Nola. Both incredible store spaces with really lovely staff who were nothing but helpful. Our Daily Edit stocks the likes of Ganni, LF Markey, About Arianne, Lola James Harper, and Veja to name but a few! I was sad we didn't have more time here because it was an absolute treat for Christmas shopping/those last minute gift ideas. Nola actually have a Manchester based store that I really need to go and check out now that I'm home! They stock the likes of Second Female, YMC, Selected Femme, and also their own brand pieces. 
Last but not least – Abode Living is a must for homeware inspiration. Fret not if you have minimal suitcase space, a lot of the brands they stock are also available over on Trouva, but it's always nice to pop in and support local independent stores whenever you can.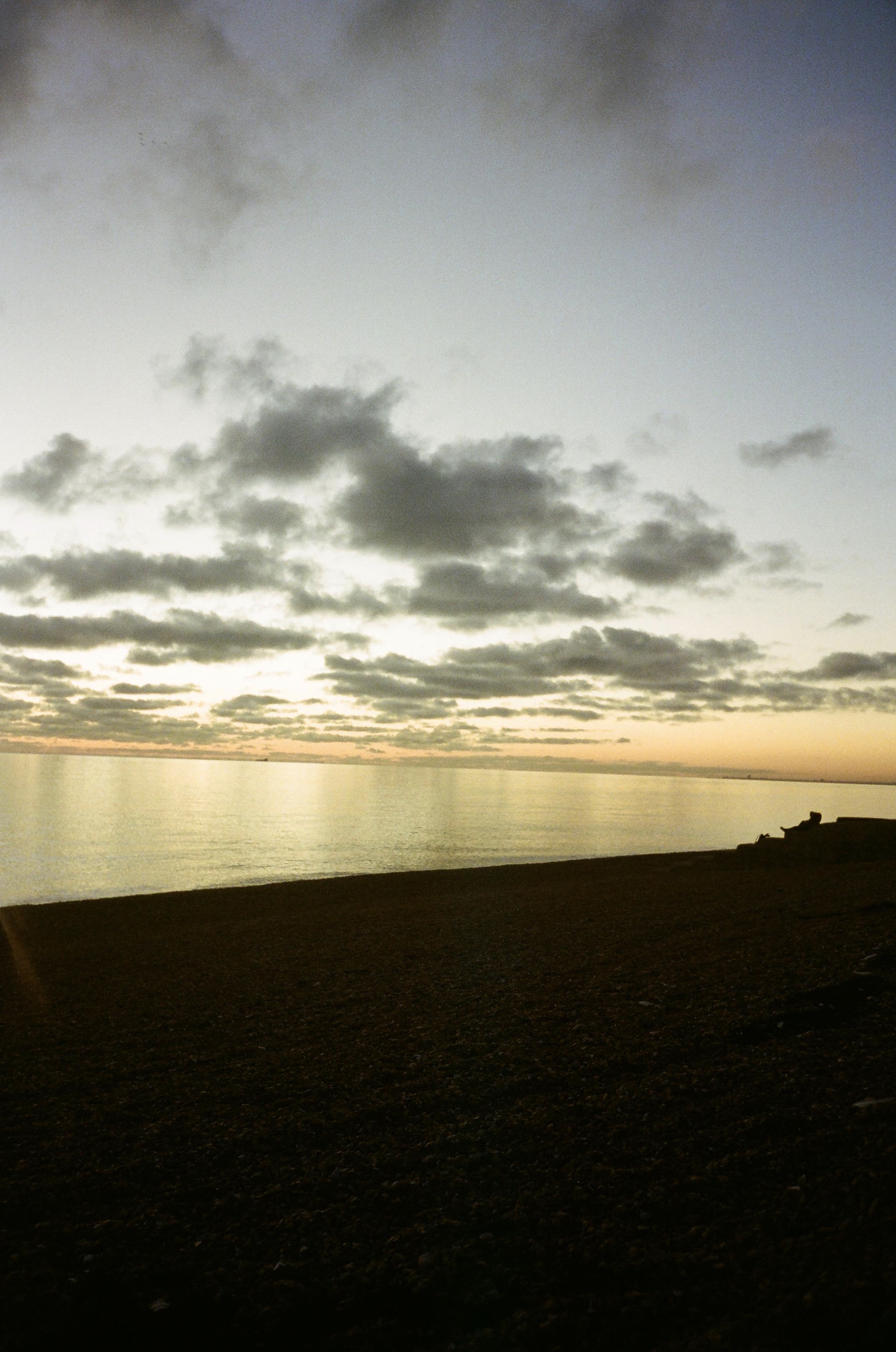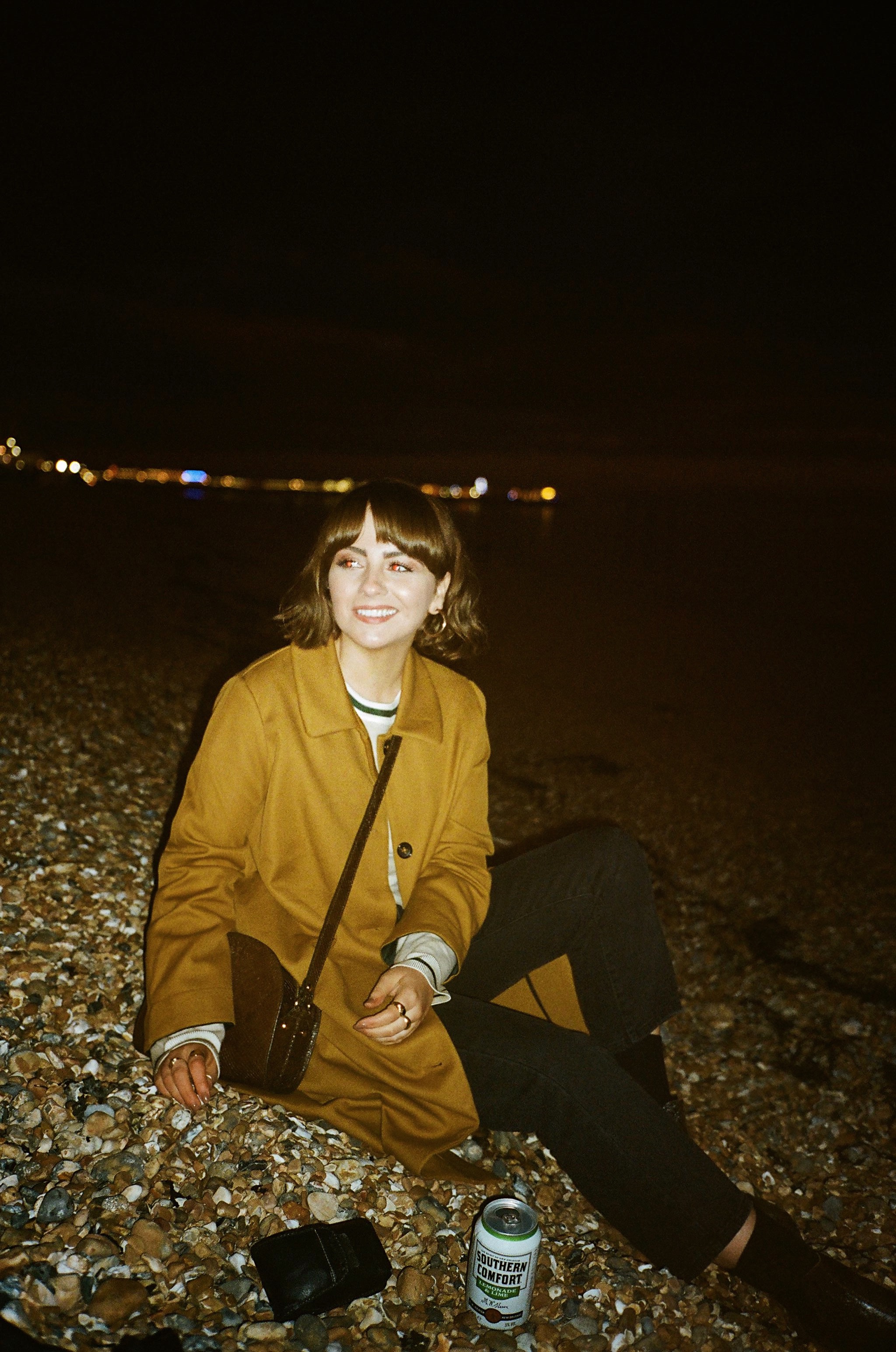 Annoyingly, we didn't really have much time to check out any of the restaurants/cafe spots on my list so I don't have any recommendations for you in that department. We mainly ate at the hotel to save time whilst we were working, but the food at the Artist Residence definitely doesn't disappoint. I highly recommend the vegi breakfast.
I love visiting somewhere leaving hungry for more, I think it's a nice to feel as though there's more to uncover, and we only really scratched the surface of what this beautiful seaside spot has to offer. I want to head back soon with no agenda and just eat lots of great food, take long beach walks, and people watch. Brighton is full of colourful characters and it seems like there's never a dull moment. A favourite moment from this trip had to be watching the sunset on the first evening – a cheap can of Southern Comfort in hand (classy as always), and nothing but the sound of the waves rolling in…  
---
All photographs taken on film: Olympus MJU II & Olympus OM10 
Hotel location: Artist Residence, Brighton