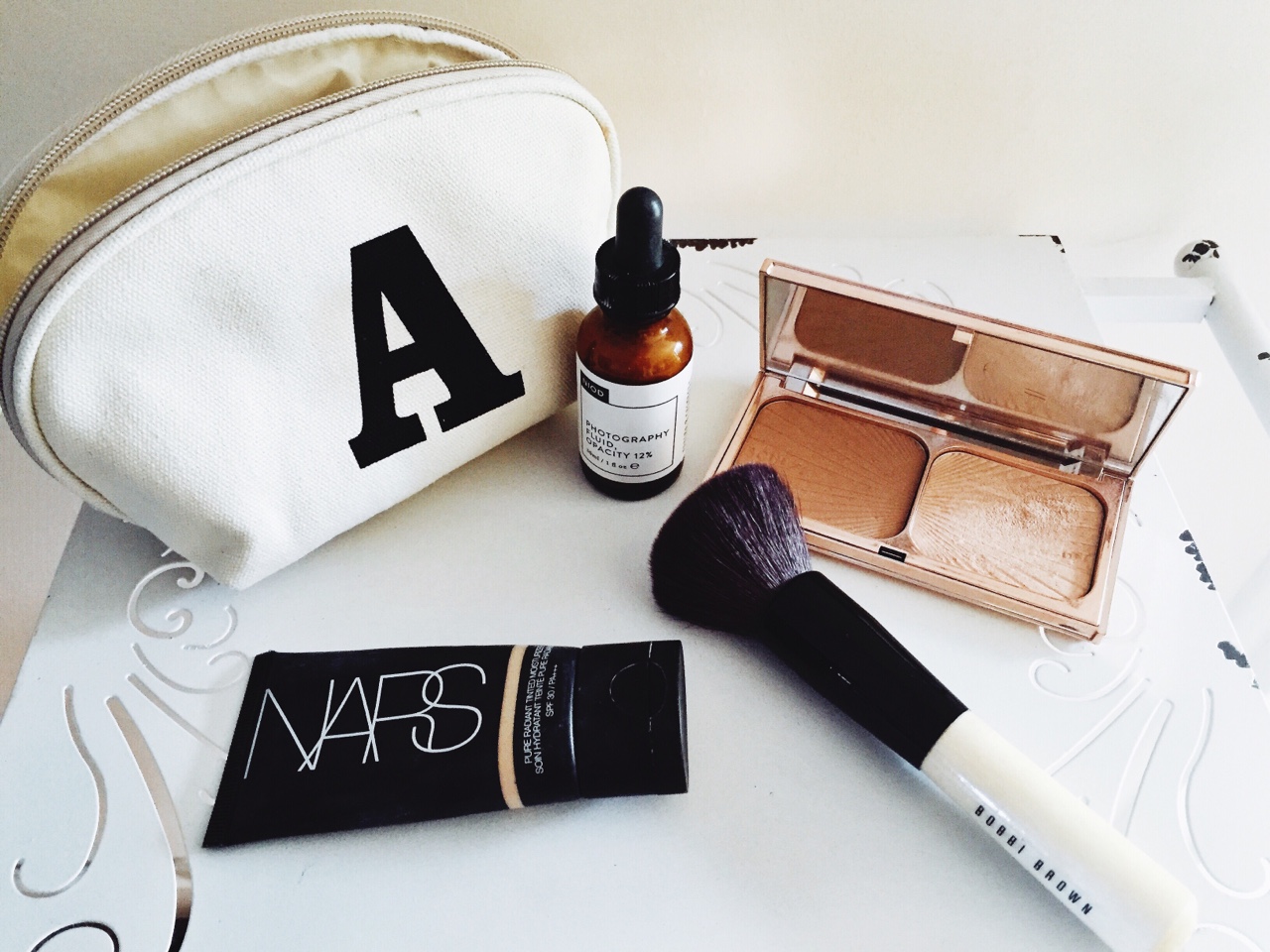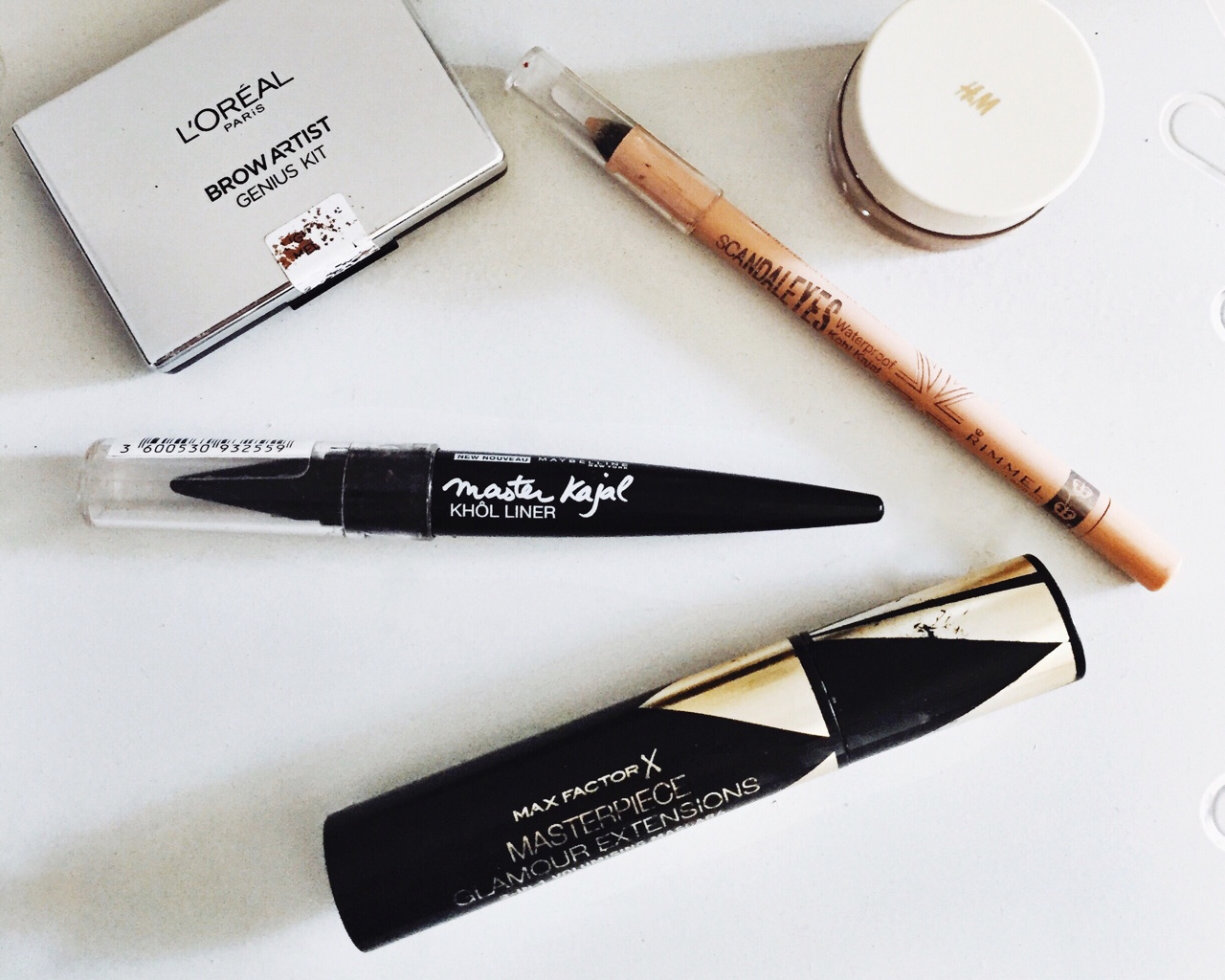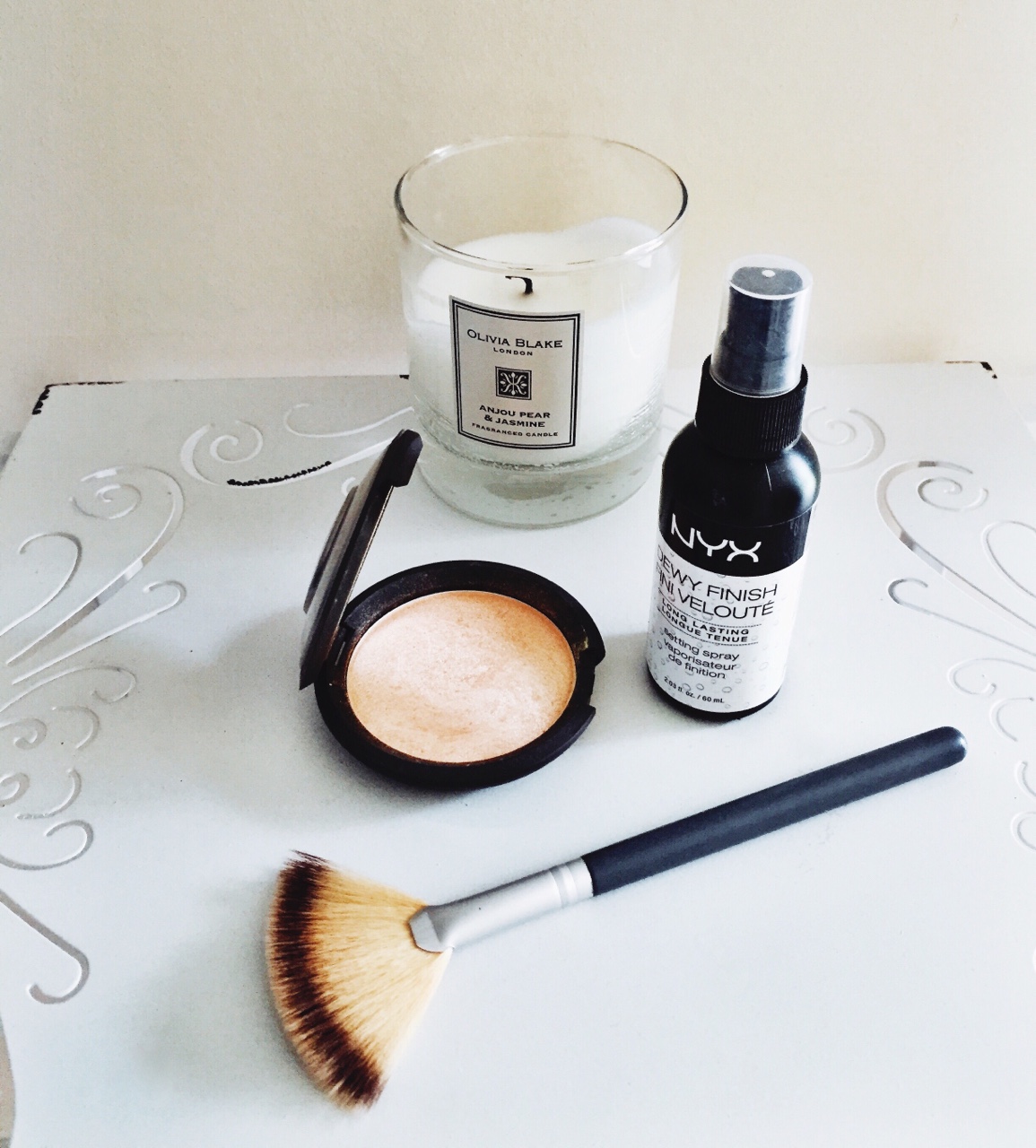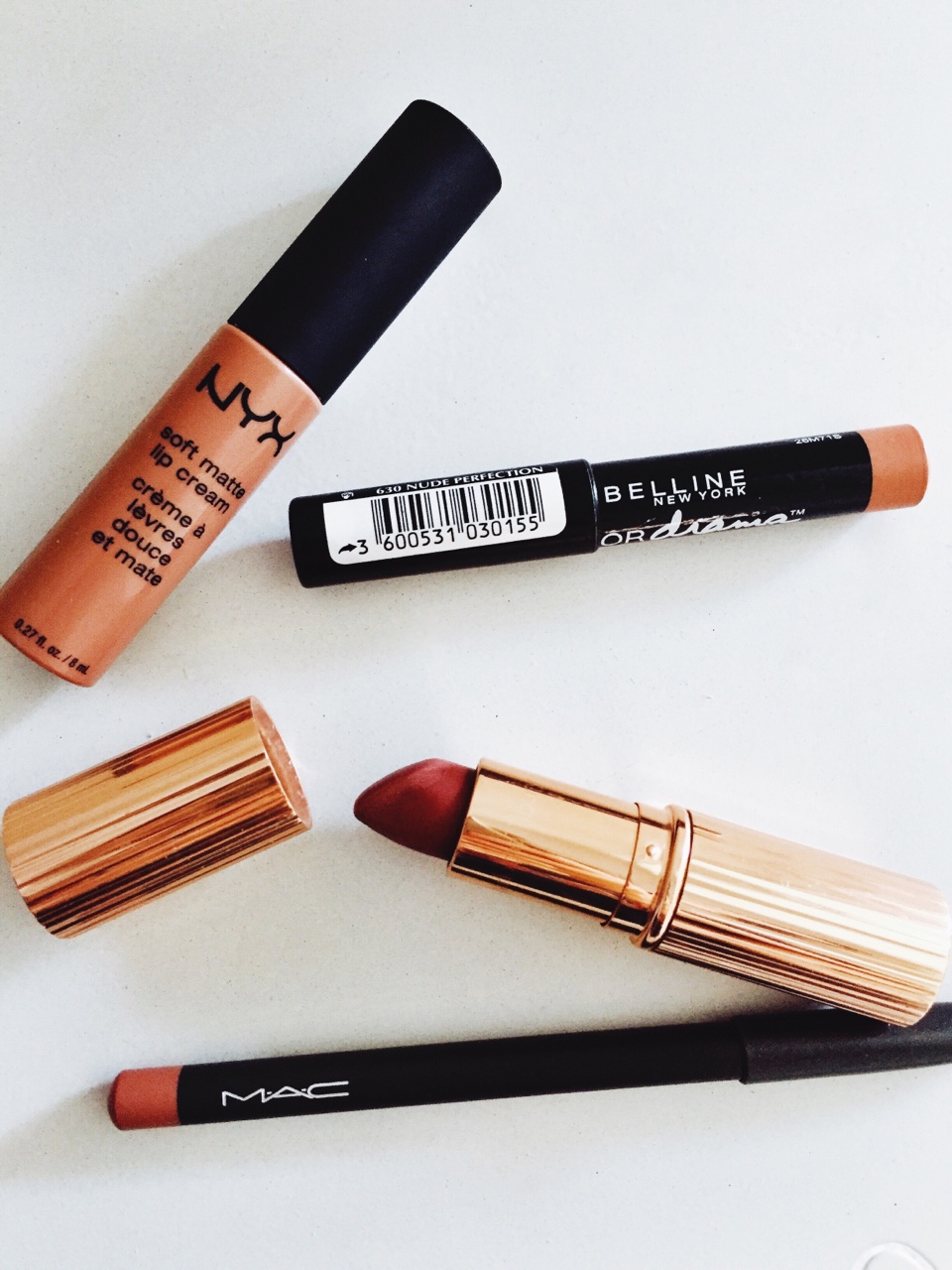 I've finally put together a little make up post for you guys – this is something I get asked about almost daily, so I thought I'd share what I'm currently using on my face and why it works for me. It's worth mentioning that I'm in no way an expert when it comes to make up, and I've pretty much stuck to the same look since I was seventeen. I'm hugely inspired by sixties make up – Edie Sedgwick, Francoise Hardy, and of course Jane Birkin, have all influenced the way I like to put my make up together…
Make up just looked so classic and feline back then – I've spent hours admiring pictures of cat eyes, big lashes, and nude lips, before trying to imitate a look that works for me. I don't like anything too heavy on the skin and will usually only reach for some foundation if I'm having a particularly bad time with my complexion. As I've mentioned in my skin care post – I'm prone to break outs if I don't look after my skin and stick to some sort of a routine.
Base
At the moment I'm really into photography fluid by a brand called NIOD, so I'll start off with a tiny bit of this to prime my skin as it just creates a nice glowy base to work with. Then, as it's Summer, I like to just use a pea sized amount of tinted moisturiser, and then cover up any blemishes with a bit of concealer. I find this gives a nice natural finish and doesn't completely cover any freckles/beauty marks – which I'm a big believer of. It's nice to see the marks on peoples skin that make them unique and distinctive – less is always more when it comes to applying make up. I try to always keep in mind that it should be about enhancing your features rather than trying to cover them up. A bit of contouring is all well and good but I don't want to completely distort the way I look with the aid of beauty products.
I then normally dust over a bit of the Laura Geller brightening powder as I find this gives my skin a really even finish without feeling heavy or cakey. I also like using a bit of bronzer below my cheek bones to give my face some natural definition, and also a bit of blusher to give that fresh faced just-been-on-a-long-country-walk kind of appeal. If I'm heading out or just feeling like my skin is looking a bit dull, then I also add a bit of highlighter on my cheekbones, down the centre of my nose, and on my cupids bow. Then I'll usually just finish with a bit of setting spray – I used to think these were just a gimmick but they really do help keep your make up looking fresh. At the minute I'm really loving the 'dewy finish' one by NYX – it doesn't upset my skin and it's really affordable which is always a bonus. If I'm having a day when I feel like I could do with the extra coverage, then I'll mix a bit of foundation in with my tinted moisturiser, as I find this gives a nice finish. The two I switch between at the moment are the Estee Lauder Double Wear and Giorgio Armani Luminous silk – both really great formulas but I find double wear to be way too thick just by itself. If you want to know how I prep my skin before adding make up then you can catch my current skin care favourites here.
Eyes & Eyebrows 
If I have time I'll usually start by sweeping a bit of cream shadow over my eyelids, as I like the way it contrasts against the liner and smooths out my lids to create a sixties wide eye effect. Then I'll go in with my usual liquid liner and draw in my wings/flicks – whatever you want to call them! I'll then add a couple of coats of mascara – again to create that full lash sixties affect. Again, time dependent, I like to add a little nude liner in my waterline just to brighten my eyes and make me look like I've had a decent nights sleep. That's pretty much my standard everyday look that I don't tend to steer too far away from unless I'm going somewhere special or out for drinks etc. In that event I might play around with a smokey eye, or smudge a bit of khol liner underneath my eyes. I really like it when eye make up looks a bit 'slept in' and imperfect so I use my fingers a lot rather than a million different brushes.
For my eyebrows, I just fill in any sparse areas with a brow kit from Loreal. They are naturally quite dark and I don't pluck them much at all so it's just a case of tidying them up so they look presentable. I also like to use castor oil on them before I go to sleep – it helps keep them conditioned and prevents them from thinning/falling out.
Lips
I pretty much always just opt for a nude lip as I find darker colours can completely drain the colour from my face and I kind end up looking a bit like a vampire – and not in a sexy way, just a general unwell looking kind of way. I find that pinky/peachy toned nudes suit me the most, so these are the ones I'm always drawn to when I find myself make up shopping. More recently, I've become a fan of using a bit of lip liner before hand – just to slightly cheat the natural shape of my lip, and accentuate my cupids bow. I'm also a big fan of red lipstick – especially teamed with stripes, it's just such a timeless look and can really change the feel of an outfit. Although, I do find it a bit high maintenance for day to day life, so i find myself wearing it more at the weekend or on holiday. It looks especially lovely against bronzed skin and messy beach hair…
Alice x
– Products featured –
NARS pure radiant tinted moisturiser
Charlotte Tilbury filmstar bronze & glow
Laura Mercier secret camouflage concealer 
Laura Geller balance & brighten foundation powder
Becca highlight in Champagne Pop
Collection fast stroke liquid liner
Rimmel scandal eyes liner in Nude
NYX soft matte lip cream in Abu Dhabi 
Maybelline colour drama in Nude Perfection