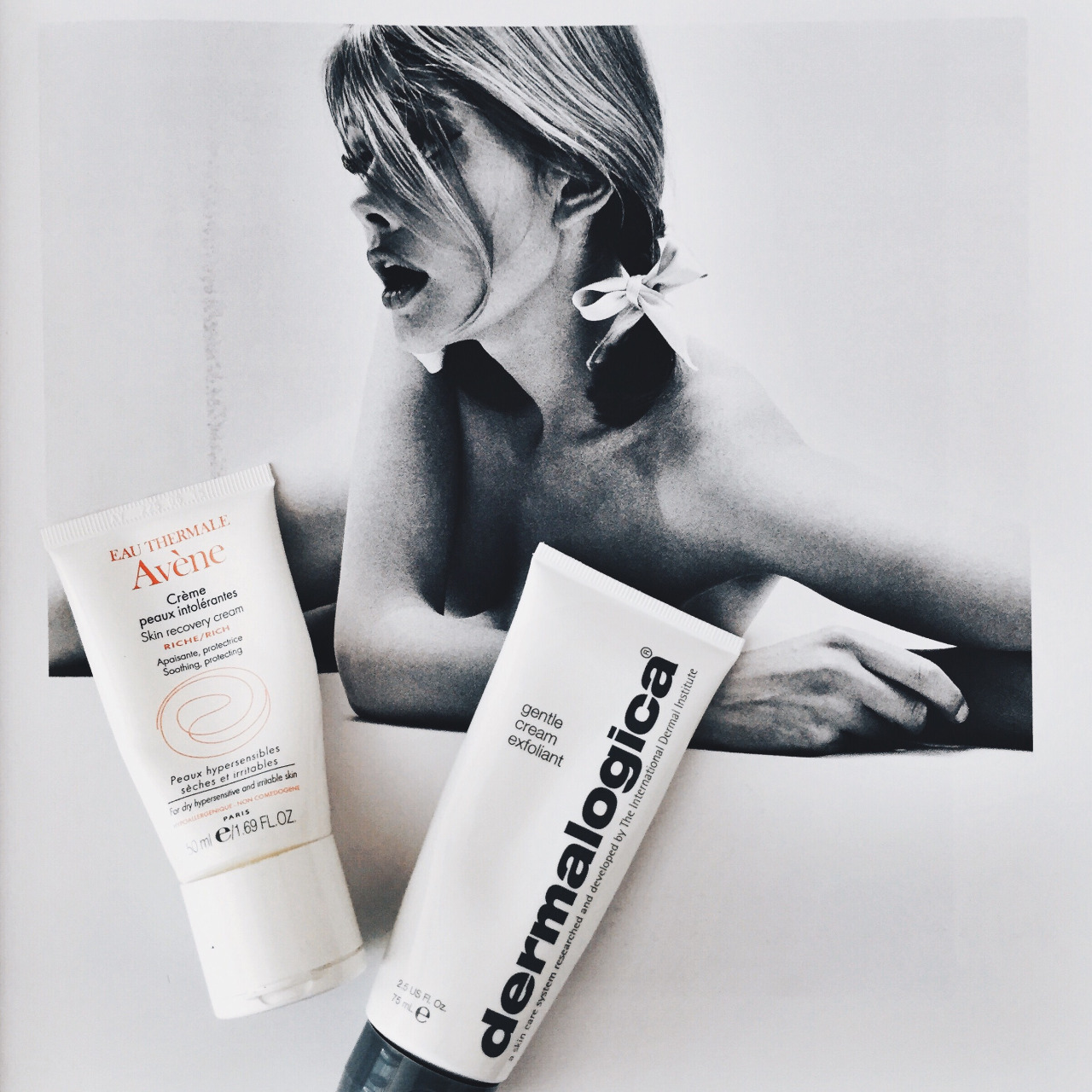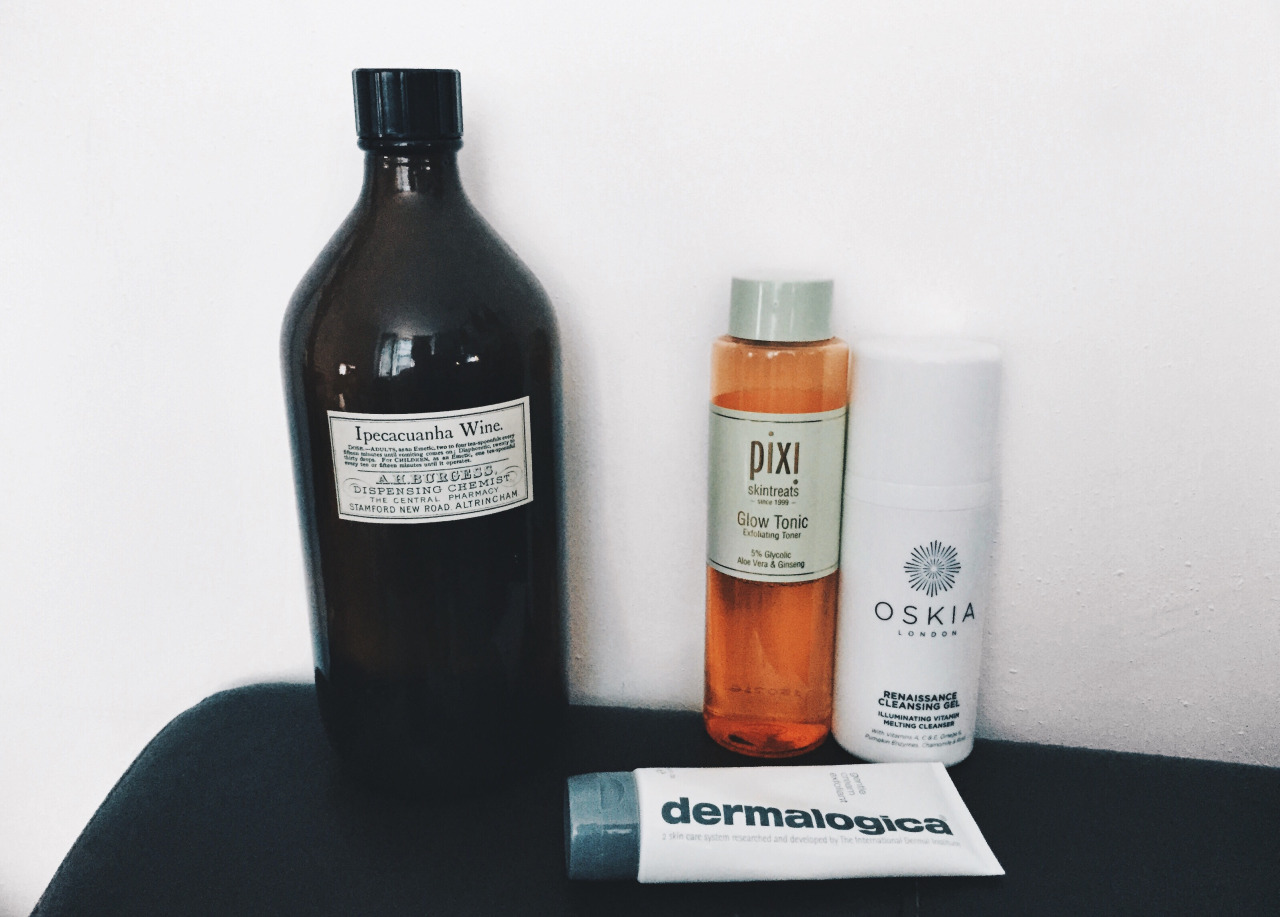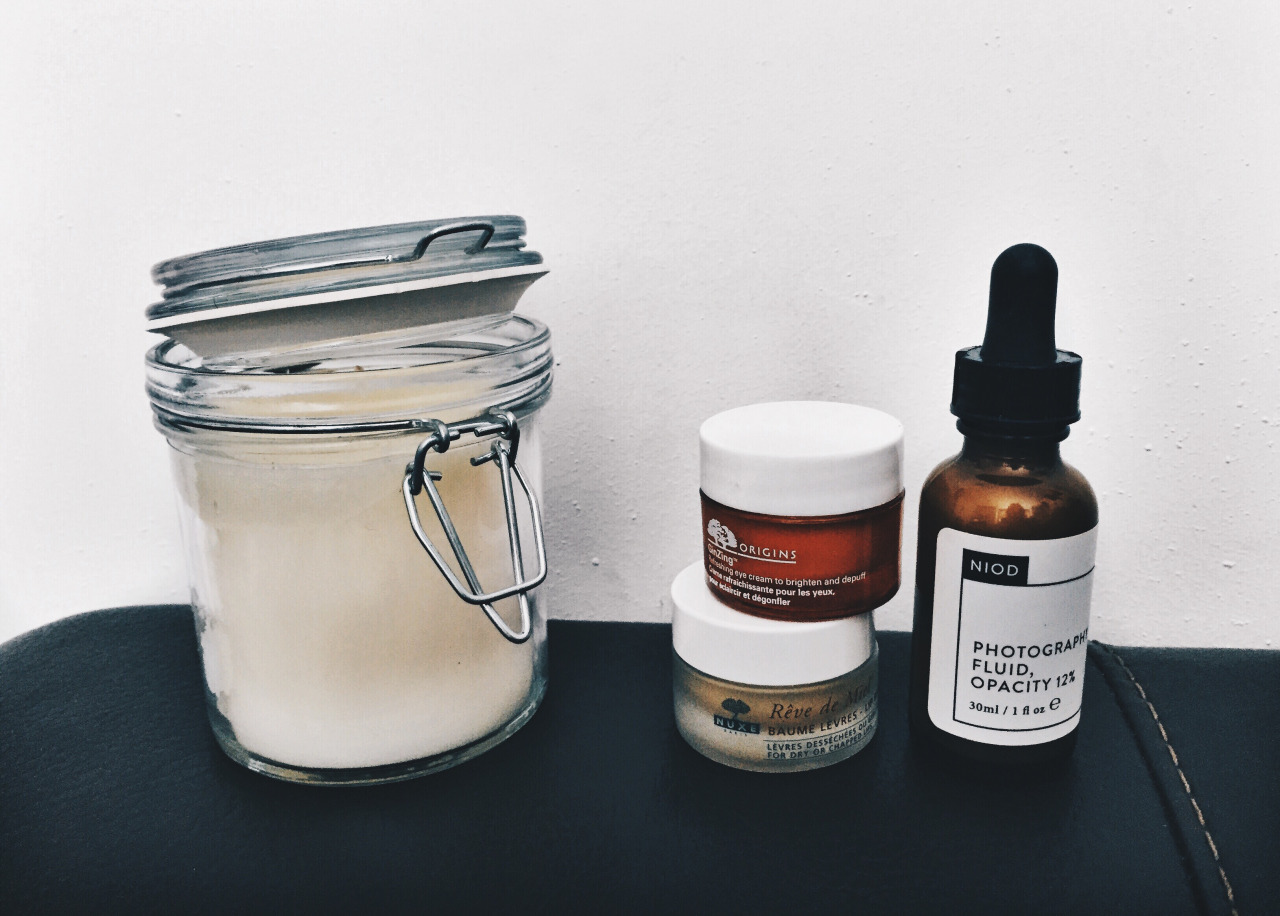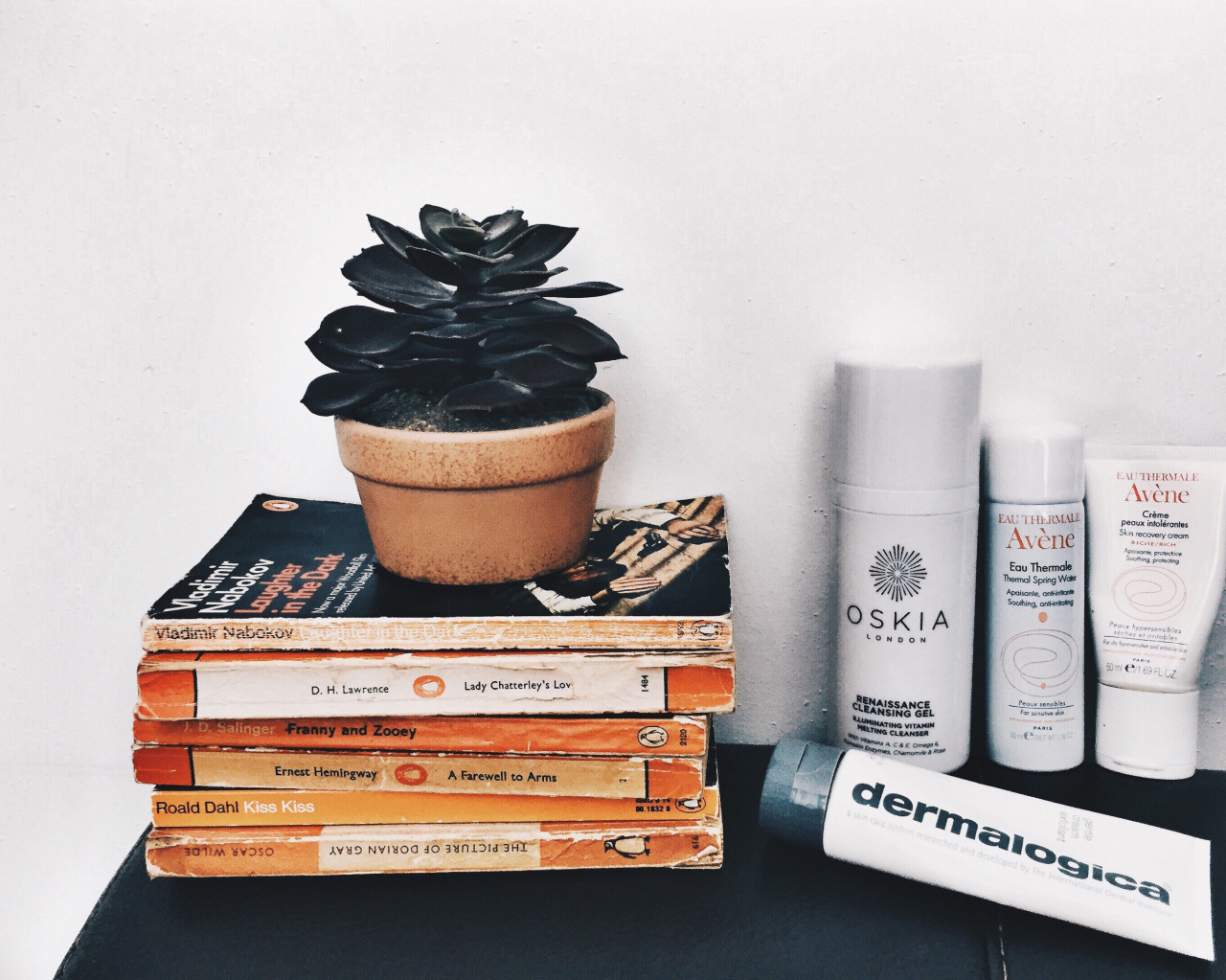 Hey all – hope you're well and having a nice lazy Sunday. Thought I'd do something a bit different and share some of my favourite skincare products with you in a little more depth. It's worth mentioning that I am in no way a skincare expert and what works for me won't necessarily work for someone else. These are just products that I've tried, tested and often repurchased because they have benefited my skin in some way. I have quite sensitive skin that has definitely changed as I have got into my twenties – I'm prone to spots and my skin can often look dull without the help of make up. I hold my hands up to not drinking enough water though, I love fruit tea/green tea etc but find water really boring to drink. Unless it happens to have loads of ice and lemon in it, it's just not calling my name…
One thing I've learnt about my skin is that it's not naturally problem free and perfect. I haven't been blessed with glowy blemish free skin – I have to take care of it and stick to a routine in order for my skin to reward me. So basic things like trying to keep sugar to a minimal in my diet, staying hydrated and always shielding my skin with a decent SPF are the three things I try to enforce. Another big one for me is always taking my make up off at night – I've always been pretty good at this even when I'm worse for wear, I'll  manage to grab a make up wipe before my head hits the pillow. Not very rock n roll I know – but it's makes a huge difference long term. Generally, I just use a micellar water to remove make up as wipes can be harsh on the face and full of alcohol and other nasty chemicals that irritate my skin. I normally use one by Garnier or Bioderma.
One tip I would offer my younger self is to do some research before you burn a hole in your pocket. There are so many amazing bloggers/YouTubers who dedicate a large proportion of their time to review products and present you with the best advice. Finding someone who you can relate to skin wise and whose opinion you trust is key. For instance, Lisa Eldridge has amazing taste and I'd blindly trust anything she recommended at this point. She's really well informed on the history of make up/skin care and often does fun videos inspired by icons like David Bowie and Audrey Hepburn. She's really interesting to listen to and passionate about what she does.
You can check out her Youtube channel here if you haven't already.
Products pictured
Dermalogica gentle cream exfoliant – This is something I saw Lisa Eldridge talking about in one of her videos and immediately wanted to try out. Now I'm on my second tube and it's a product that will most definitely be in my bathroom for years to come. Once a week, I just cover my face with a thin layer of the cream and leave it on for 15-20 minutes before wiping away with a warm cloth/flannel. It basically removes all your dead skin cells and leaves you with fresher looking skin. I like to use it before a night out or prior to an occasion I want my skin to look particularly great for. 
Avene skin recovery cream – This is just a really great gentle face cream that I apply when my skin feels like its having a freak out and can't handle much else. It helps to calm the skin and it's free from all the nasty stuff and its alcohol fragrance and paraben free.
Avene thermal spring water – Again, another great anti irritant product that's well worth having in your collection. I like to use this on my face when i'm fresh out the shower and my skin can look a bit blotchy. It just calms/cools everything down before I start applying any other products.
Pixi glow tonic – I probably use this every other day before I apply moisturiser, just to help lift off any dead skin cells and to keep my skin looking as fresh and as smooth as possible. The better condition your skin is in, the better make up tends to apply, meaning you need less of it in general. Which I'm a big believer of – although make up can be fun sometimes, it should be less focused on covering up and more tuned into enhancing what you already have
Photography fluid – I wasn't quite sure if this one fell under the skincare or make up category but I wanted to share it with you anyway. I use this as a sort of primer before I apply any make up and it just smooths out any imperfections and leaves you with a really glowy sheen. Aswell as boosting skin radiance, it's meant to reduce the appearance of fine lines/wrinkles. It looks really pretty on the skin just by itself…
Origins eye brightening cream – Eye cream is something I use religiously both and night. I have lots of 'laughter lines' (lets not call em crows feet), so if my skin gets dry then they can look more prominent and make up can settle into them. I actually quite like them but regardless of vanity it's important to look after the delicate skin around your eyes. I switch between this one and my beloved kiehls one that I keep meaning to repurchase!
Nuxe lip balm – If you know me then I've probably recommended this to you at least five times. It's completely invisible on the lips and literally stays put all day. If i put this on my lips last thing at night, it will still be there in the morning. It's also the only thing that keeps my lips continually smooth and nourished – making it an absolute life saver in winter. It smells delicious and although it's quite pricey for a lip balm, it will last you ages!
Alice x