I recently shot these images after Rouje sent me their new eye collection to play around with, so I thought it was only fitting to share them on here along with a little run through of how I create the classic 'cat eye look'. It's obviously a very iconic Sixties look that's still loved and worn by many, but liquid eyeliner lovers will know the fear and stress that comes hand in hand with painting the perfect flick! With this in mind, I thought I'd run you through my top tips and tricks, along with the products that help me achieve that desired dainty flick…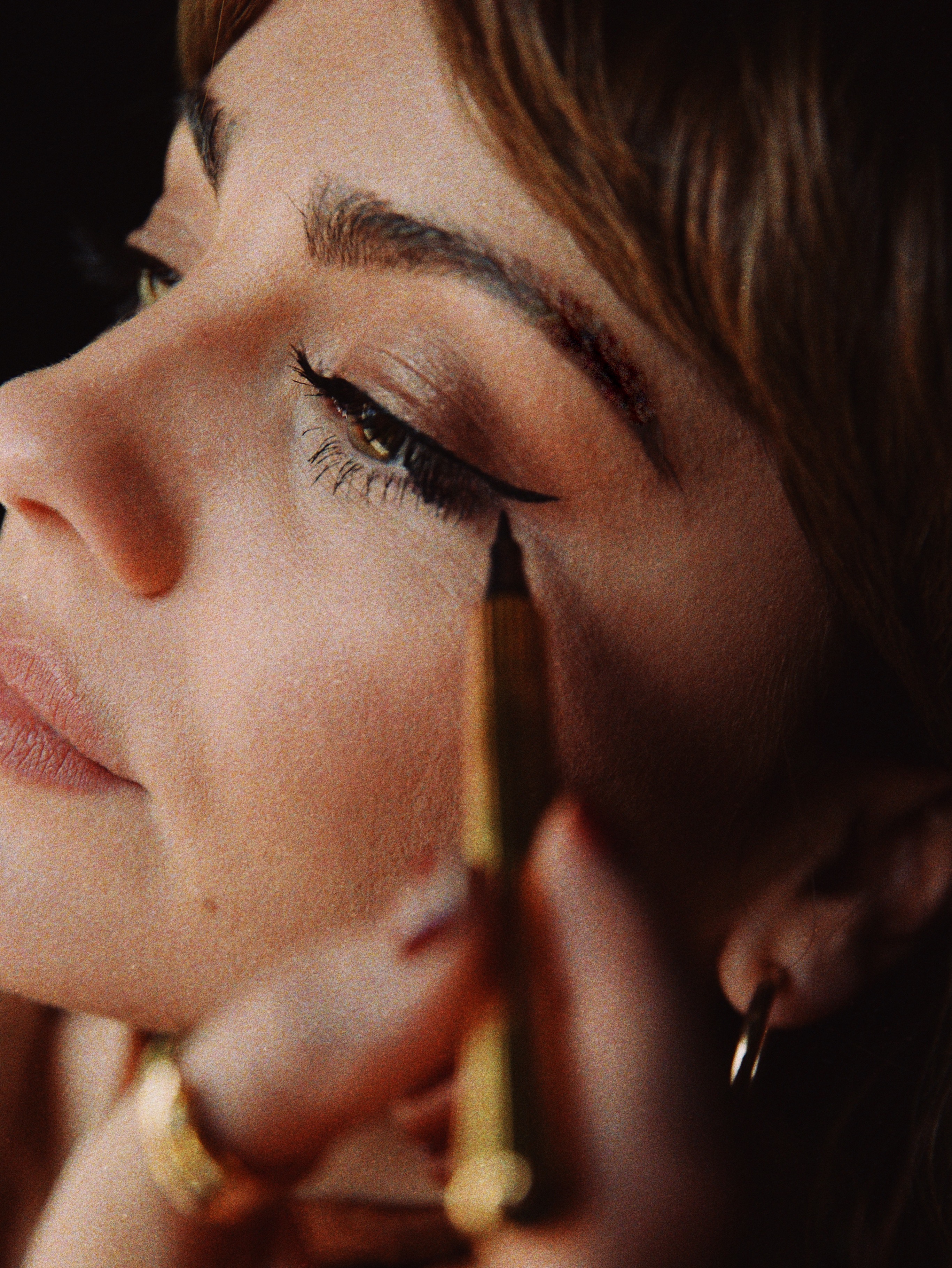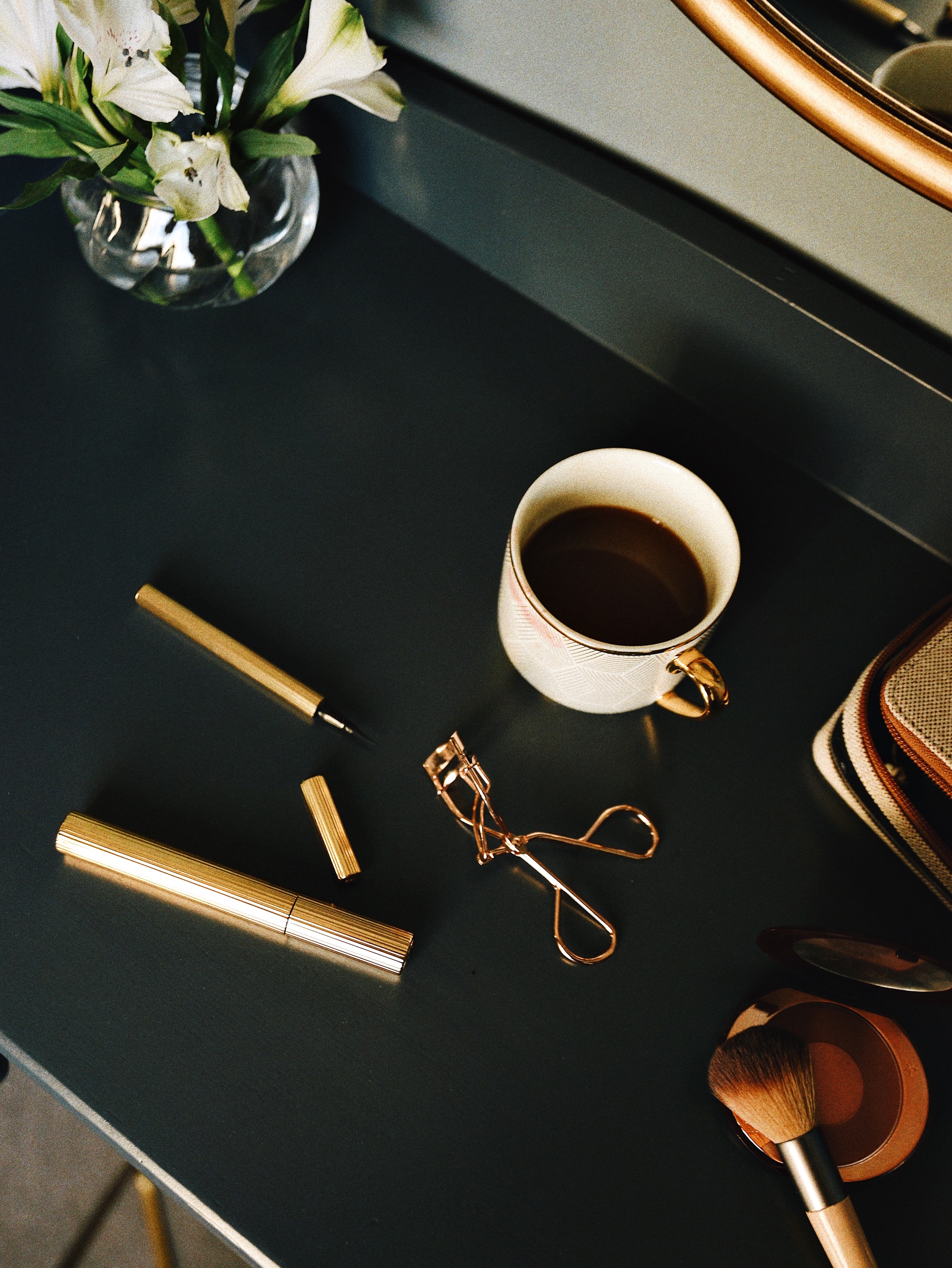 1)Keeping the eyes in good condition 
For me, I feel as though my eye make up is only ever as good as the condition of my general eye area. I'm a big fan of eye creams, and I really believe taking good care of your skin extends to the finish of your make up look. I use an eye cream both morning and night, and I've also recently starting adding in a serum before my evening layer of eye cream. As I'm approaching thirty, I feel like these steps really make a difference. Plus, I really enjoy using beauty products, so it never feels like a chore. For serums, I really love the SkinCueticals AOX gel and the Oskia Eye Wonder. For eye creams, I really rate the La Mer Eye Concentrate even though the price tag pains me. The Kiehl's Creamy Avocado is a classic, and recently I've been using up a little sample of the Origins Ginzing eye cream which has been really great at brightening and depuffing in the mornings. No matter what your budget or what type of eye products work for you, it's just important that you use them regularly and take care of the fragile skin around the eyes. Also, it goes without saying, but drinking plenty of water is also a must!
2)Creating the perfect base 
If I'm doing a liquid liner and I really want the liner to 'pop' then I'll always create a base of some kind. It really makes a difference when the lids look smooth and even! I swear by the Nars Tinted Eyeshadow Primer (even when I'm not using an eyeshadow over the top). It's like concealer for the eyelids and really makes me look awake on days where all I can do is daydream about being reunited with my duvet. I also find that liquid liner goes on much better when I'm wearing an eyeshadow base – it gives the liquid something to stick to, and I generally get a smoother/more even line. It doesn't have to be a smokey eyeshadow either, just a natural nude shadow would work really well for a more natural look…
3)Drawing the line 
They say a good workman never blames his tools, but liquid liner is a whole new ball game. It all comes down to what sort of design feels comfortable in your hands – are you a pen sort of person? Do you prefer the old school way with a brush and a pot? It's worth getting to grips with what you find easiest before you start thinking about formulas and techniques. There's tonnes and tonnes of liquid liners out there, and it's honestly trial and error until you find one that works for you. I've tried so many of the years, and sometimes I'll love how easy an eyeliner is to use, but then I resemble a panda bear by 11am…
If I had to pick m top three, I'd wholeheartedly recommend the Tom Ford Eye Defining pen (I'm now onto my fourth one but it's lasts for ages). The Charlotte Tilbury Feline Flick is also great, as is the Glossier Pro Tip for a more 'affordable option' that still feels more on the luxurious side to use. As you can tell, I only use pen style liners these days! I just find them to be the quickest and easiest to use. I don't wear liquid liner everyday but I like to keep a pen eyeliner in my handbag just incase… 
4)When it comes to getting the method right?
Don't sweat. Practice really does make perfect! Keep at it if you don't feel like a natural, and there's always tonnes of videos to reference over on Youtube if you're not sure where to start or end (Lisa Eldridge is always my favourite). I always start with a small strokes and neaten up the line as I go along – the neater the line, the more polished the overall look will be. Ultimately, I think it's just all down to personal preference and what type of look you're going for. I prefer a more natural flick some days, and then sometimes I'm in the mood for a dramatic retro inspired eye…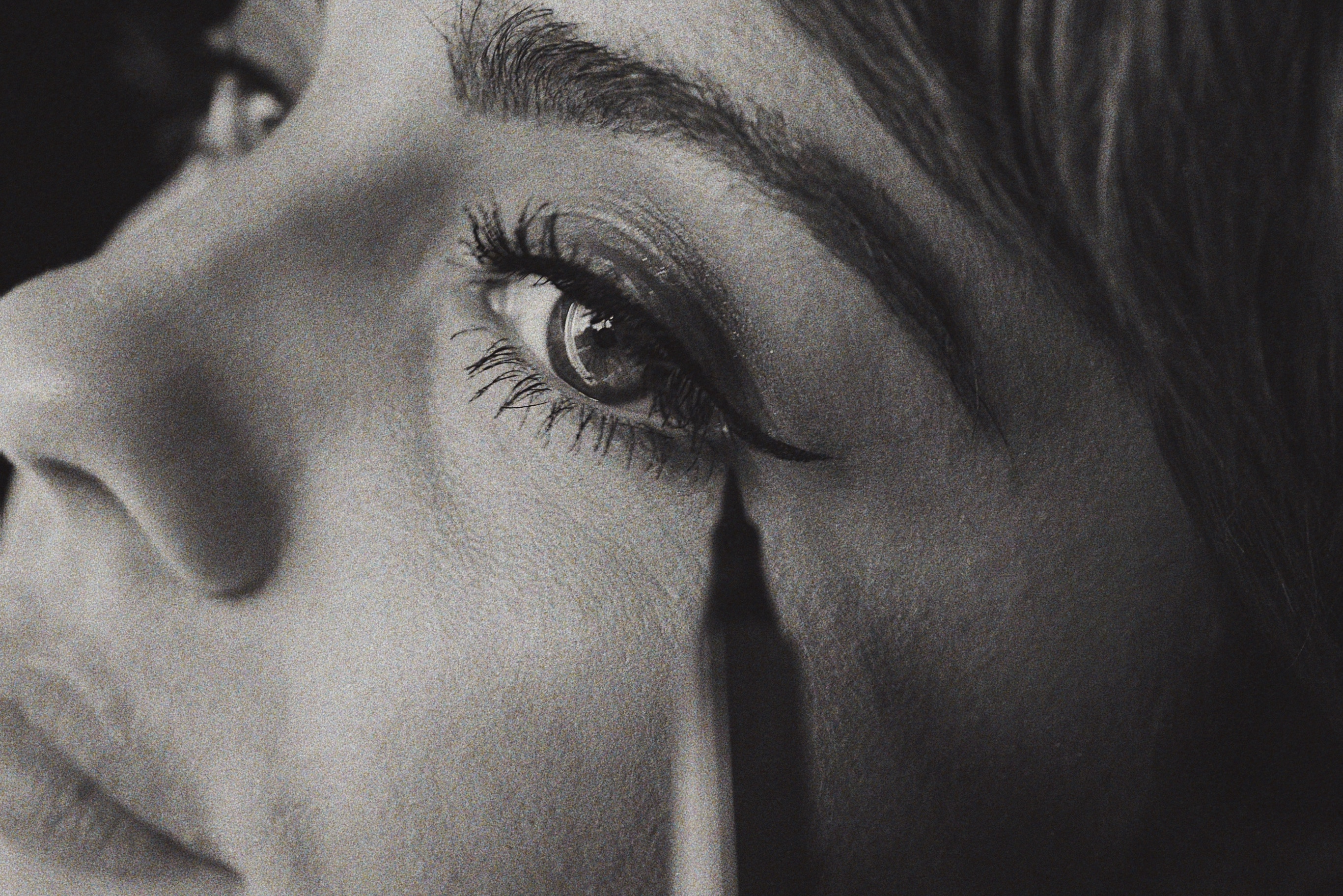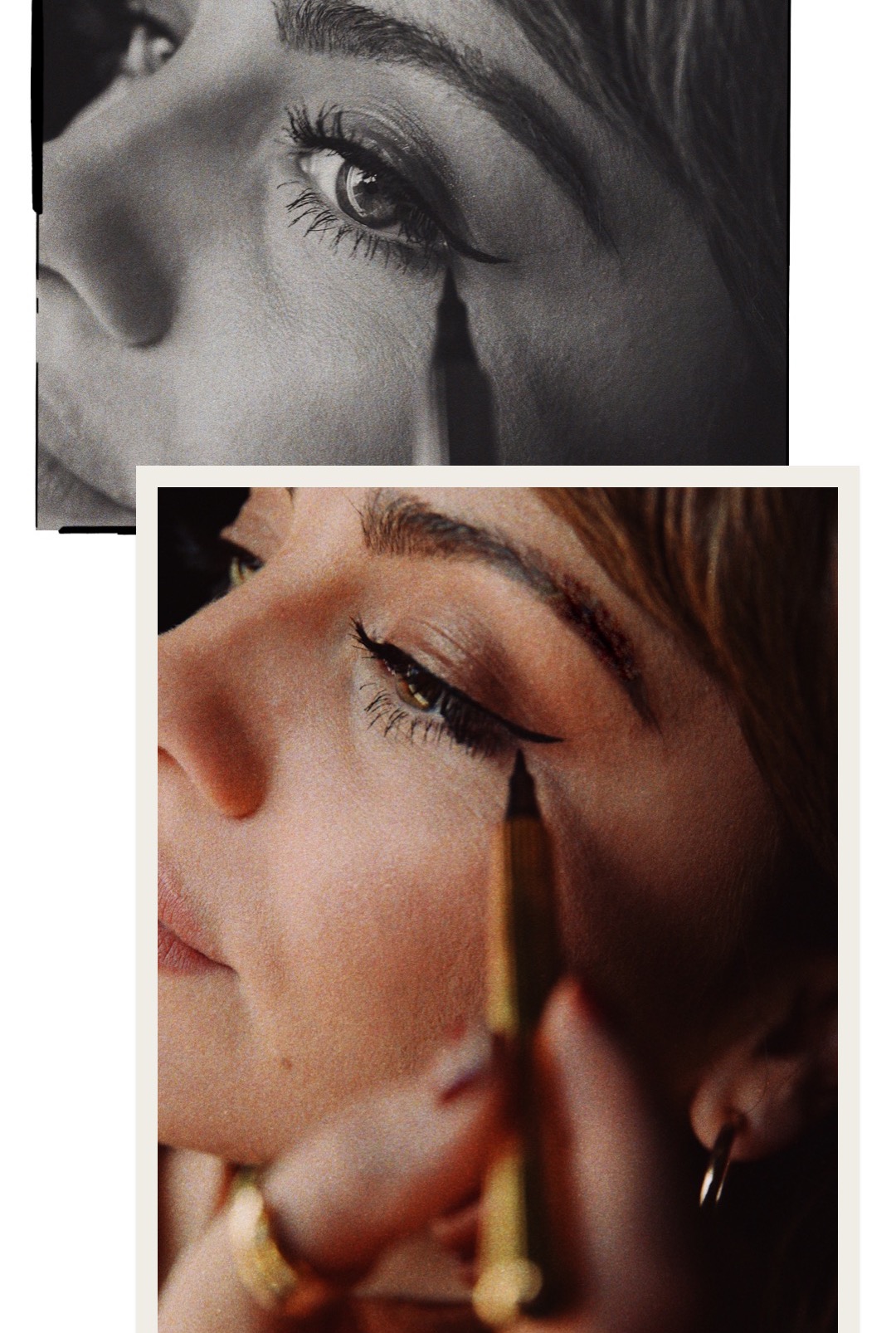 MY FAVOURITE EYE PRODUCTS




                
                


                    
                    
                


            




---
Photographs taken by Catherine Booty , Find the new Rouje collection here