*This post included a press stay with Jet2 but all imagery & words are my own as always! 
A little earlier this month I got to spend a week in beautiful Rhodes in collaboration with Jet2. They kindly invited to me stay at the newly refurbished Electra Palace Hotel and I jumped at the opportunity to be by the sea!
I used to holiday in Greece every year when I was growing up so it's quite a sentimental place for me and one that holds a lot of treasured memories from various family trips over the years. It felt very full circle to be visiting because of my job and I relished the opportunity to explore a different part of such a beautiful country…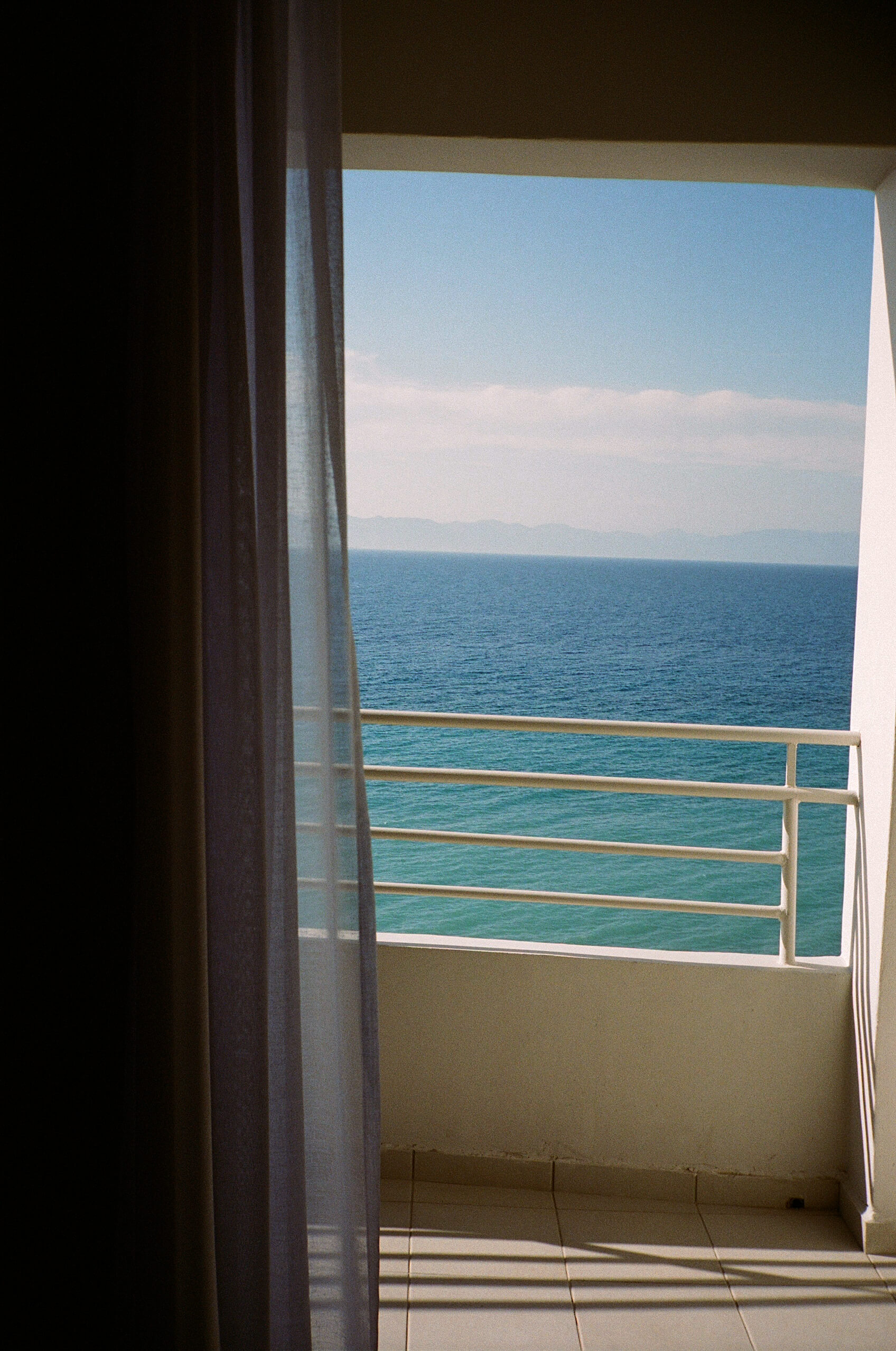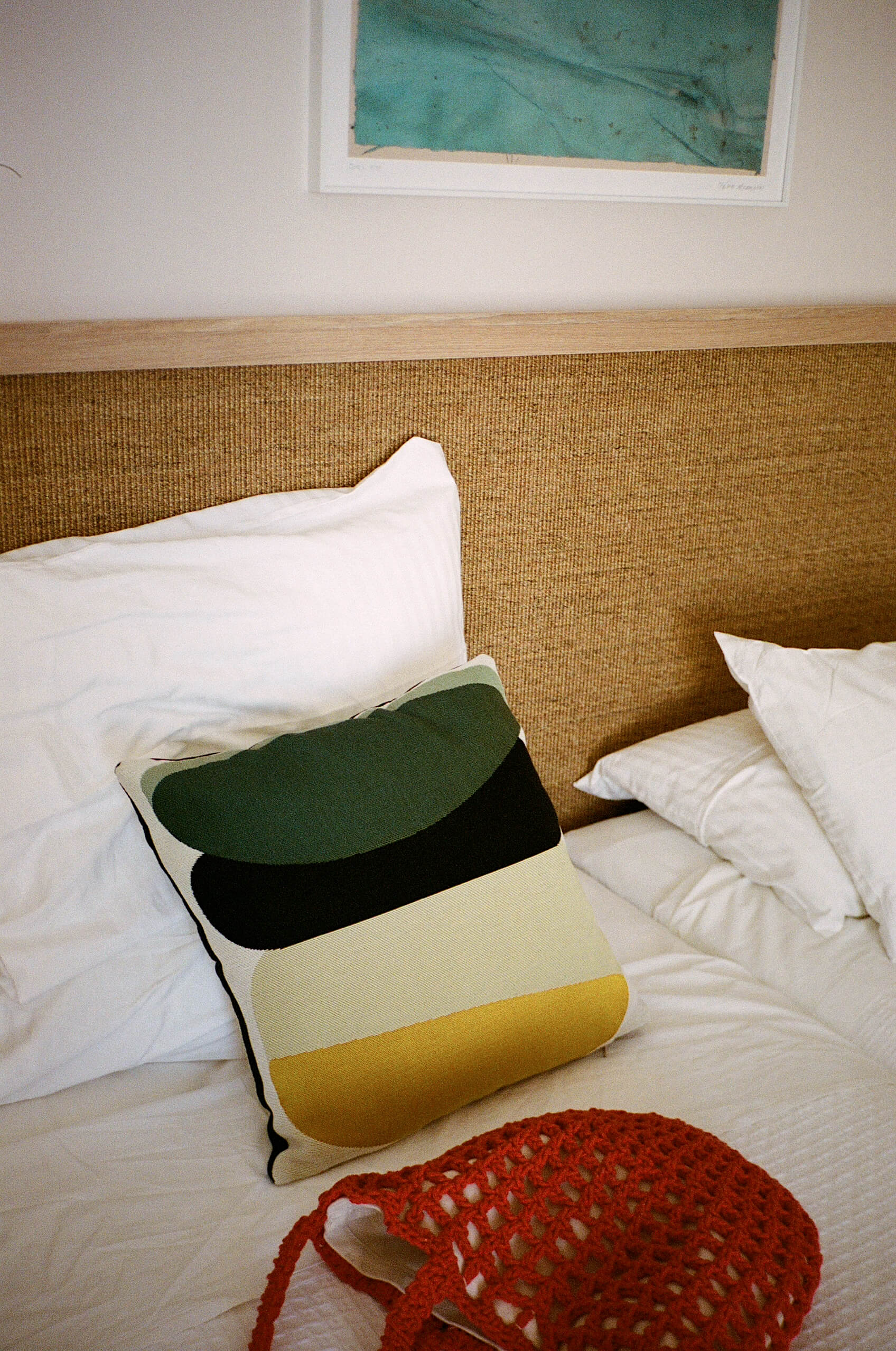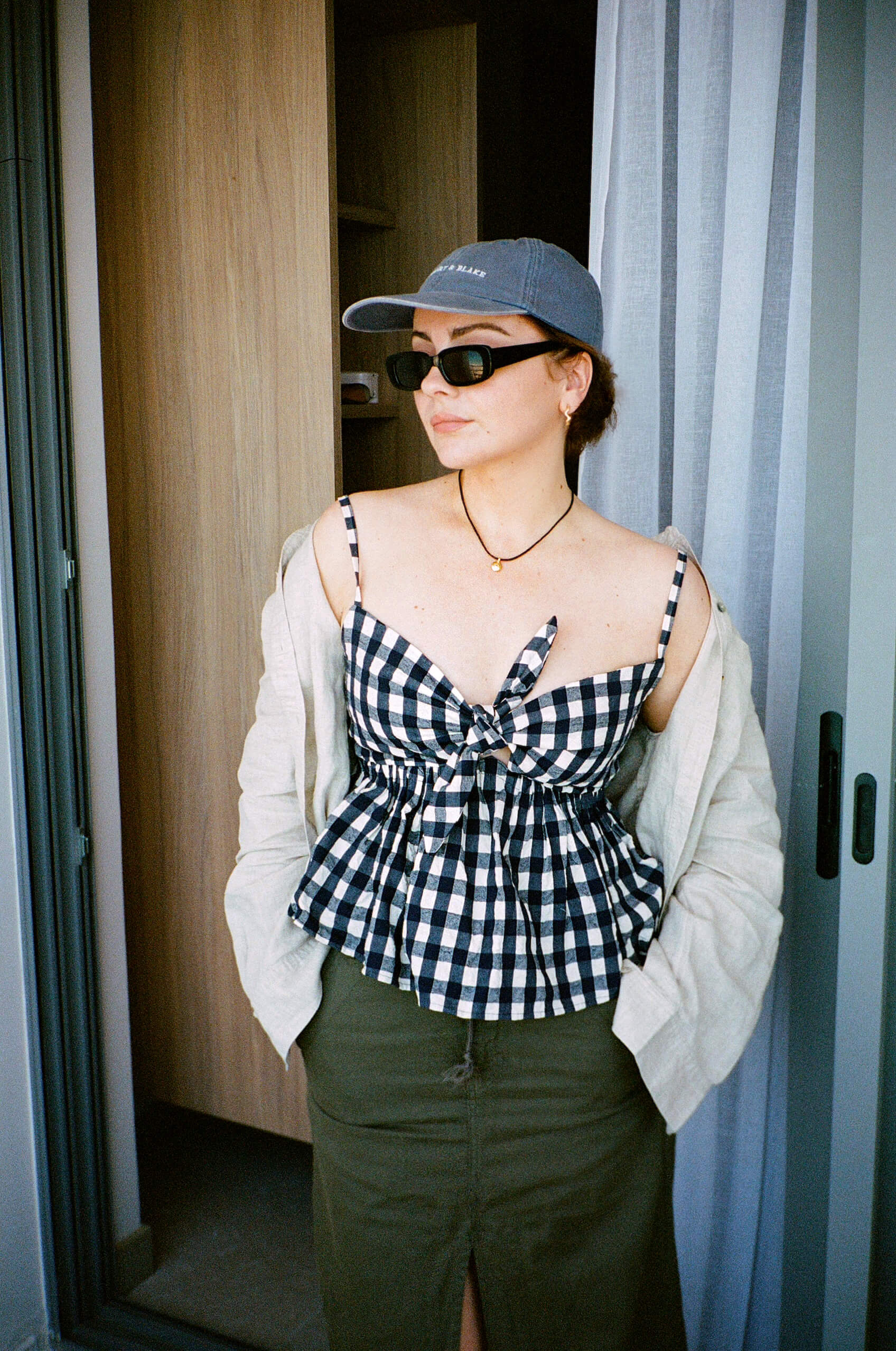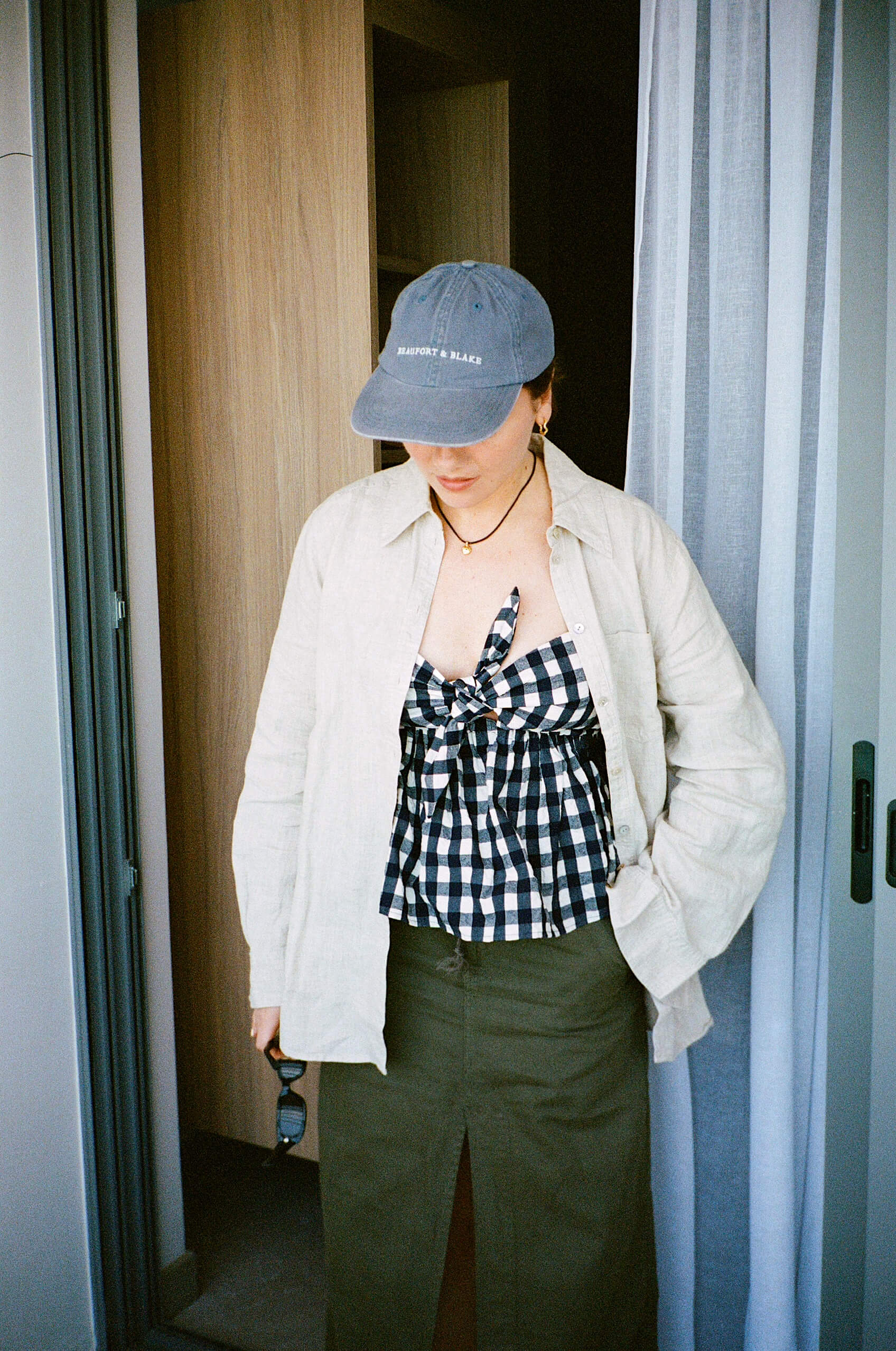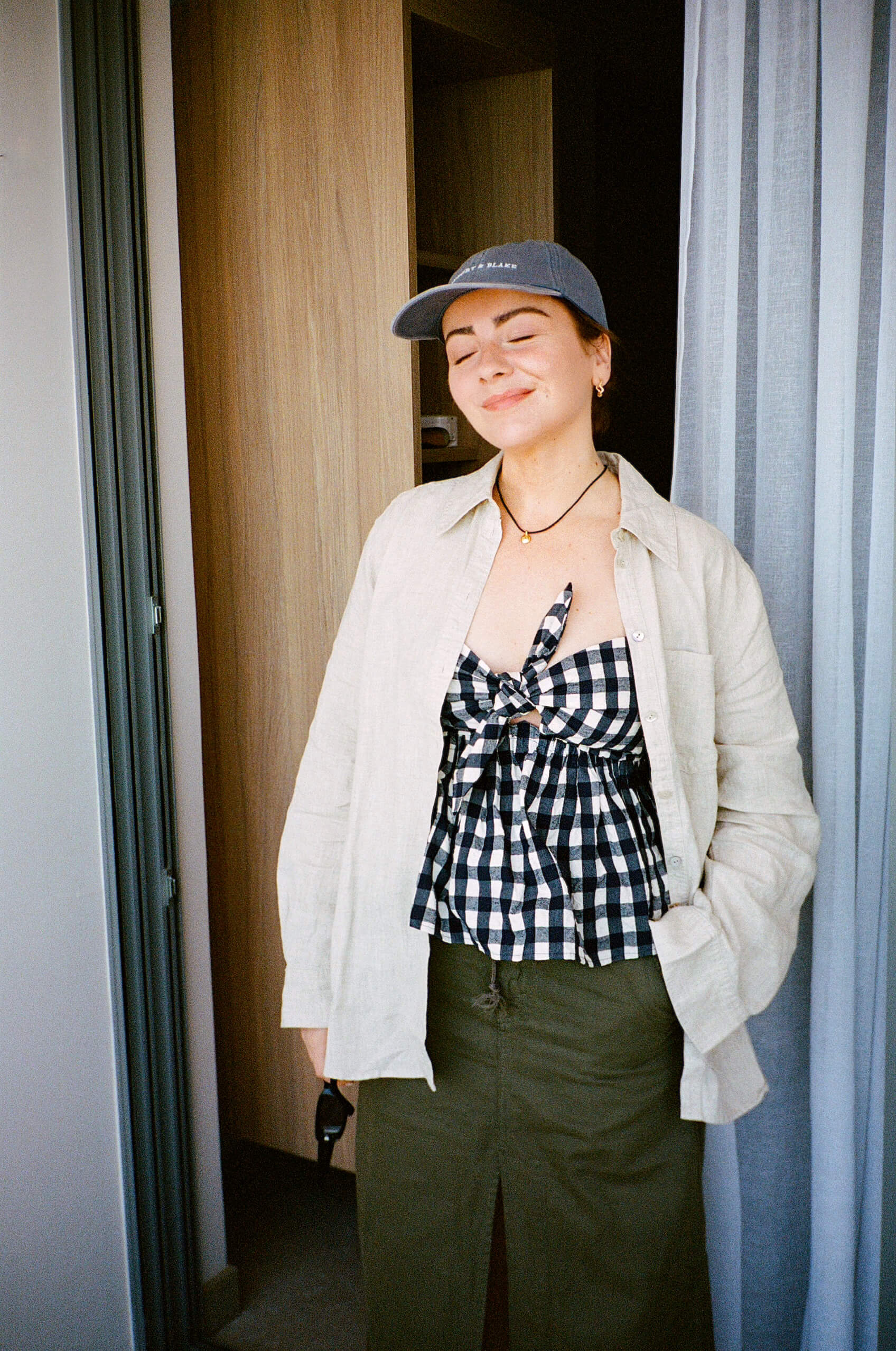 Electra Palace is positioned on it's own private stretch of beach – our room faced in the direction of the sea which I was super grateful for as we got to wake up to the sounds of the waves each day. If you're thinking about book a trip sometime soon then I'd definitely recommend booking a room with a sea view!
The entire hotel has undergone a huge refurbishment and is now officially open to the public again. You can  really tell that a lot of thought and consideration has gone into each and every corner of the hotel grounds. It feels like a very contemporary space that couples can enjoy whilst also still having a family run feel which makes it feel warm and inviting. It's stylish but without feeling intimidating and I was super impressed by the attention to detail and how much is available to you from the moment you step out of your suite…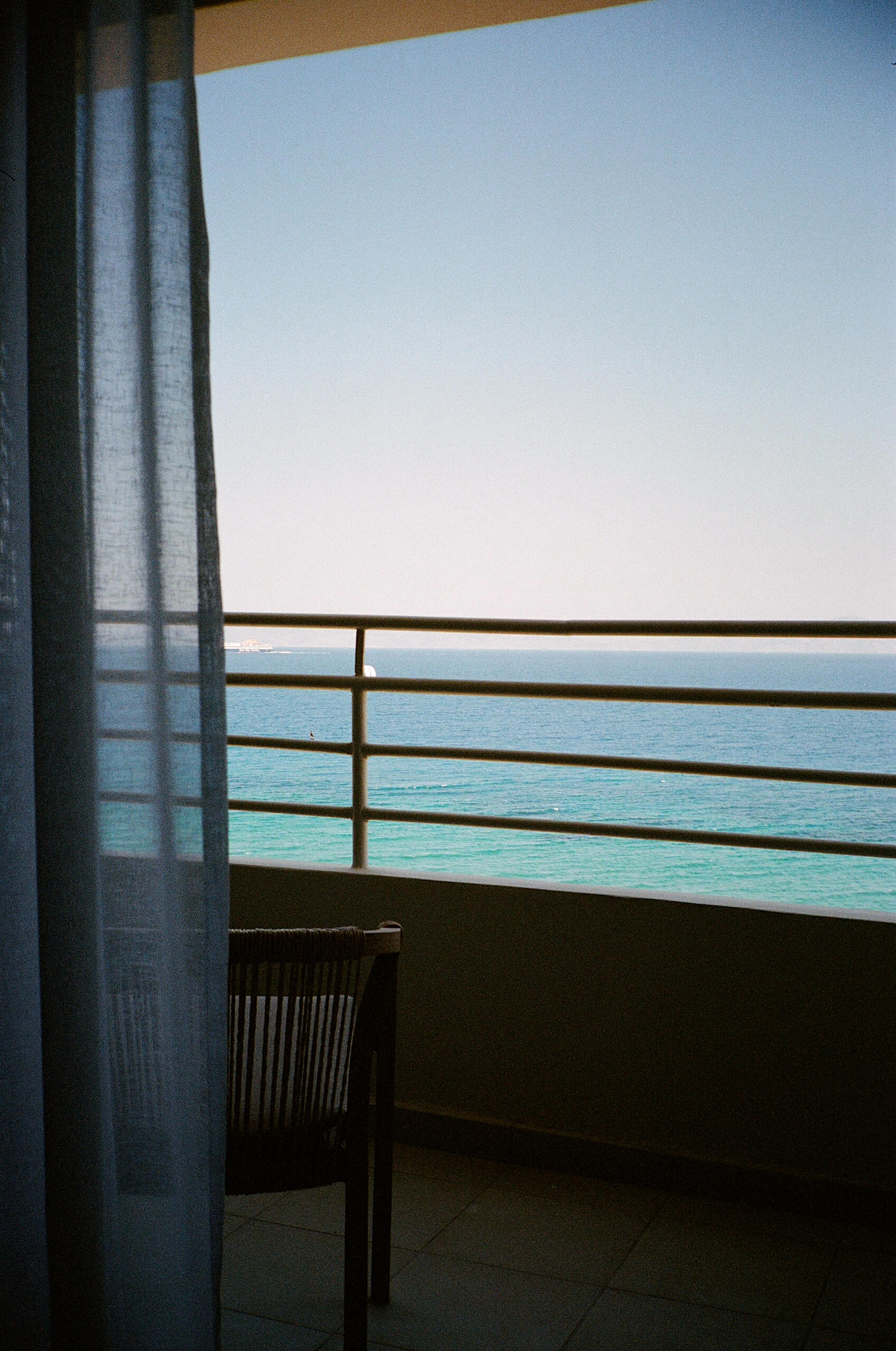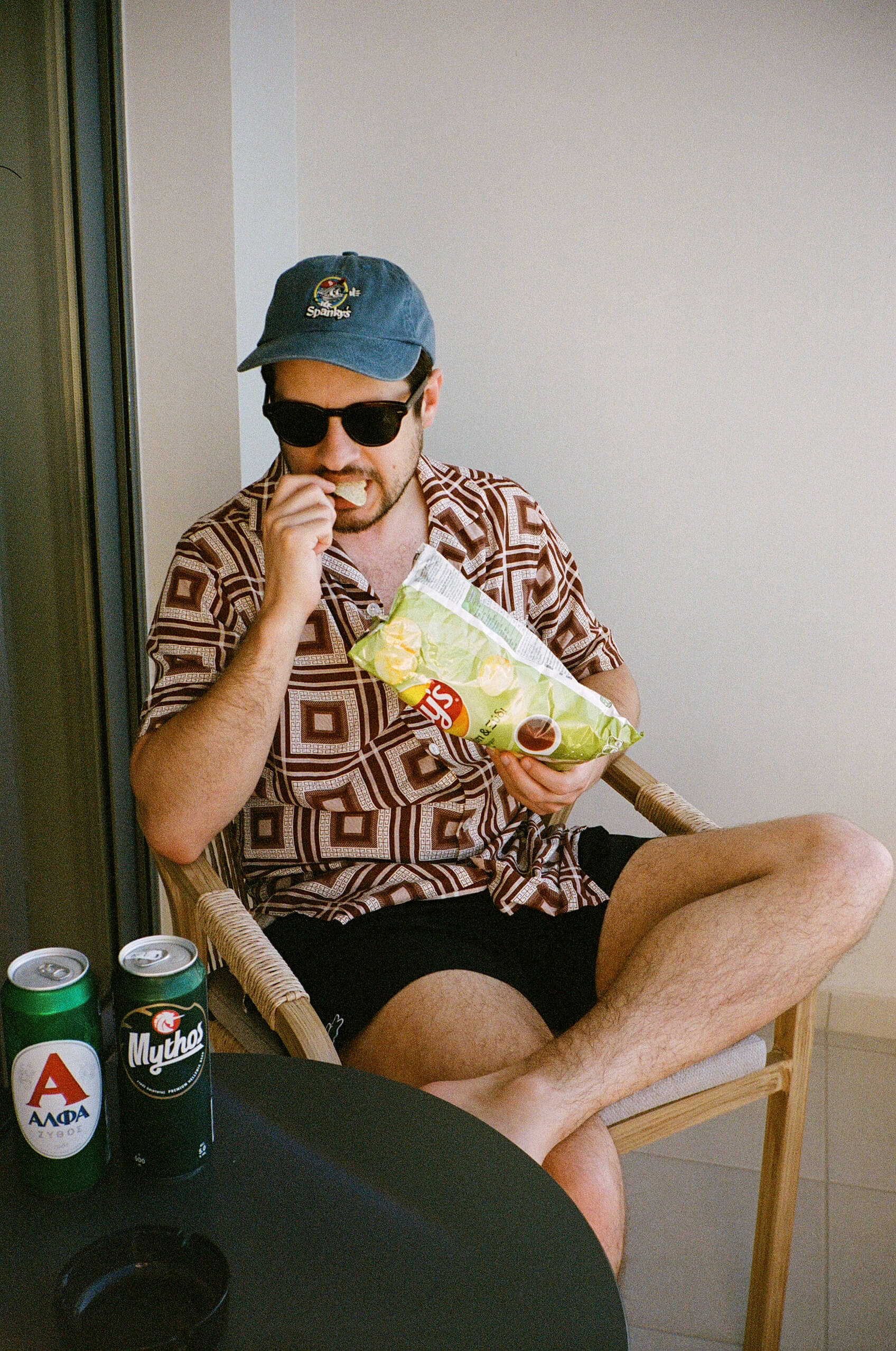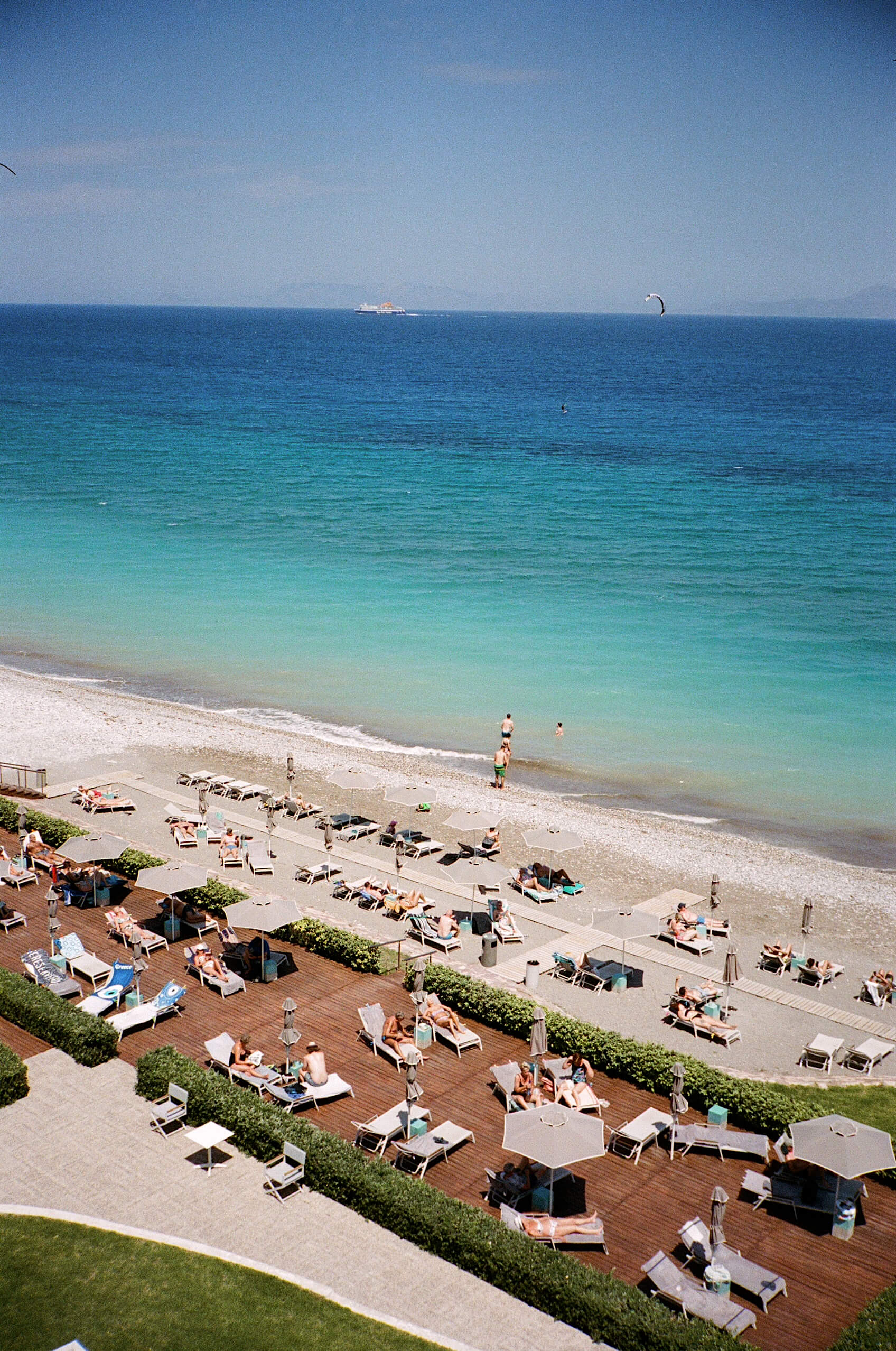 There's a chic pool area with all different kinds of stylish loungers to choose from! A very fun part of each day was choosing whether we wanted a double bed lounger by the pool or a windswept cabana facing the beach… 
The pool area boasts a wine and gelato bar – both within dangerous proximity! There's also music on throughout the day which makes for a nice atmosphere but then you have the beach on the opposite side of the hotel which always felt quiet and serene. If you wanted a few days of total relaxation then you definitely have everything you need on site for a memorable few days.
I was saying to Sam (my partner) that this is somewhere I'd feel comfortable staying by myself if I ever fancied a few days flying solo – it's somewhere I felt I could completely switch off (if I wasn't also in work mode). The beach was peaceful but the waves were also a lot of fun on those Greek windy days! I was also a big fan of the little bakery on site where you could pick up fresh spinach and feta pies amongst many other traditional Greek delights. My little holiday routine was picking something up from the bakery and then setting up shop on the beach with my book for a few hours. Only stopping to get in and out of the sea – total bliss!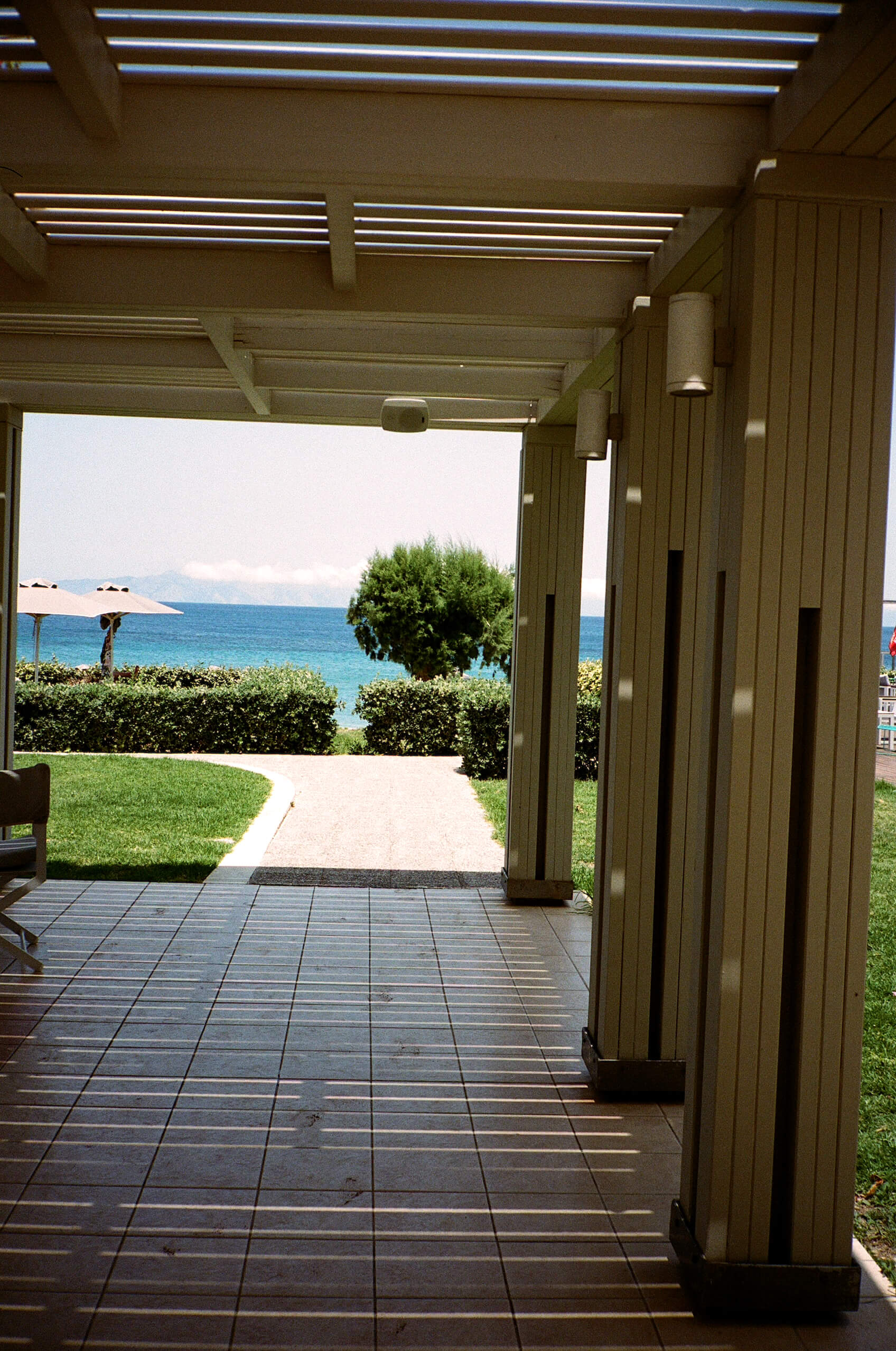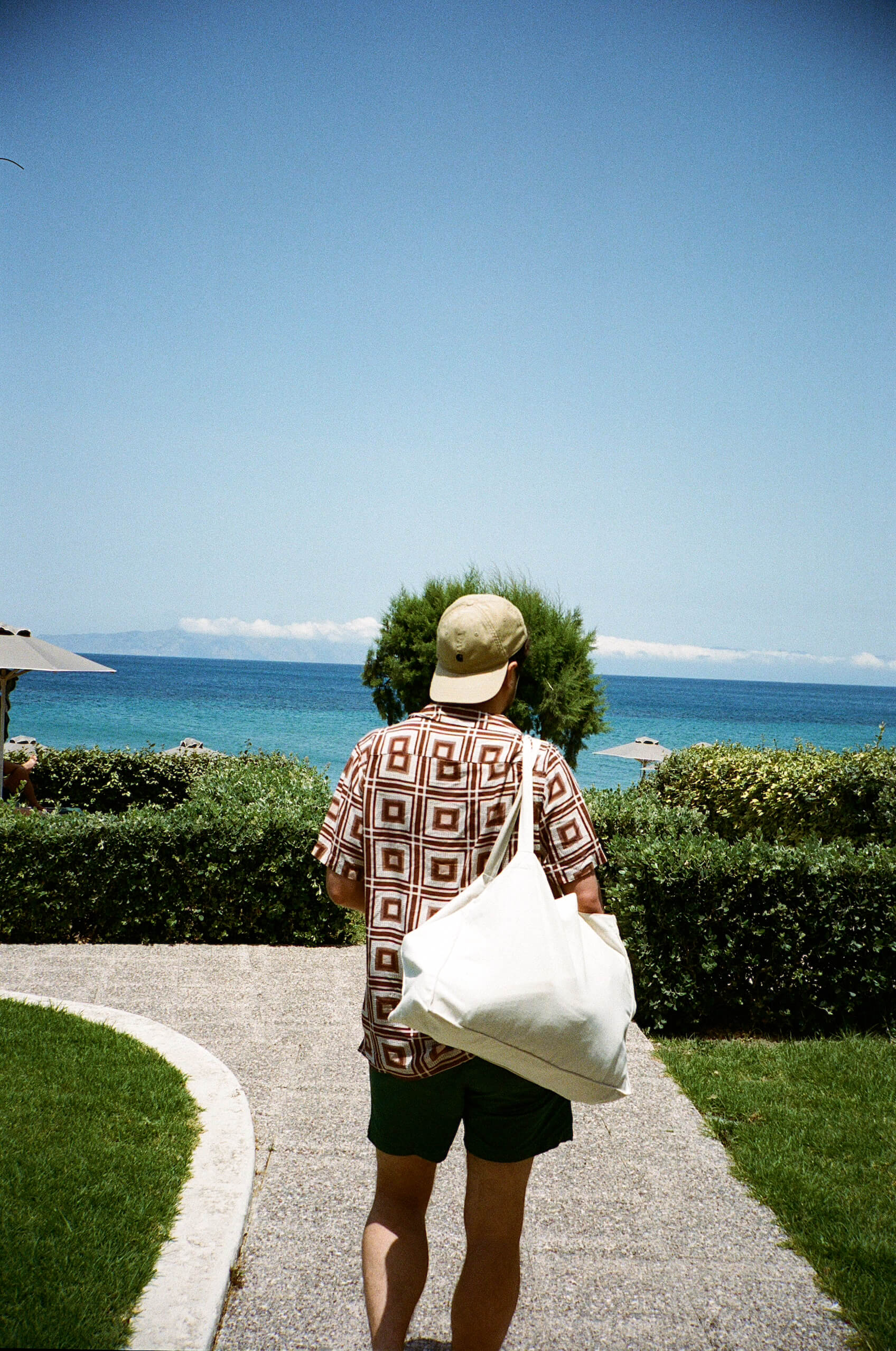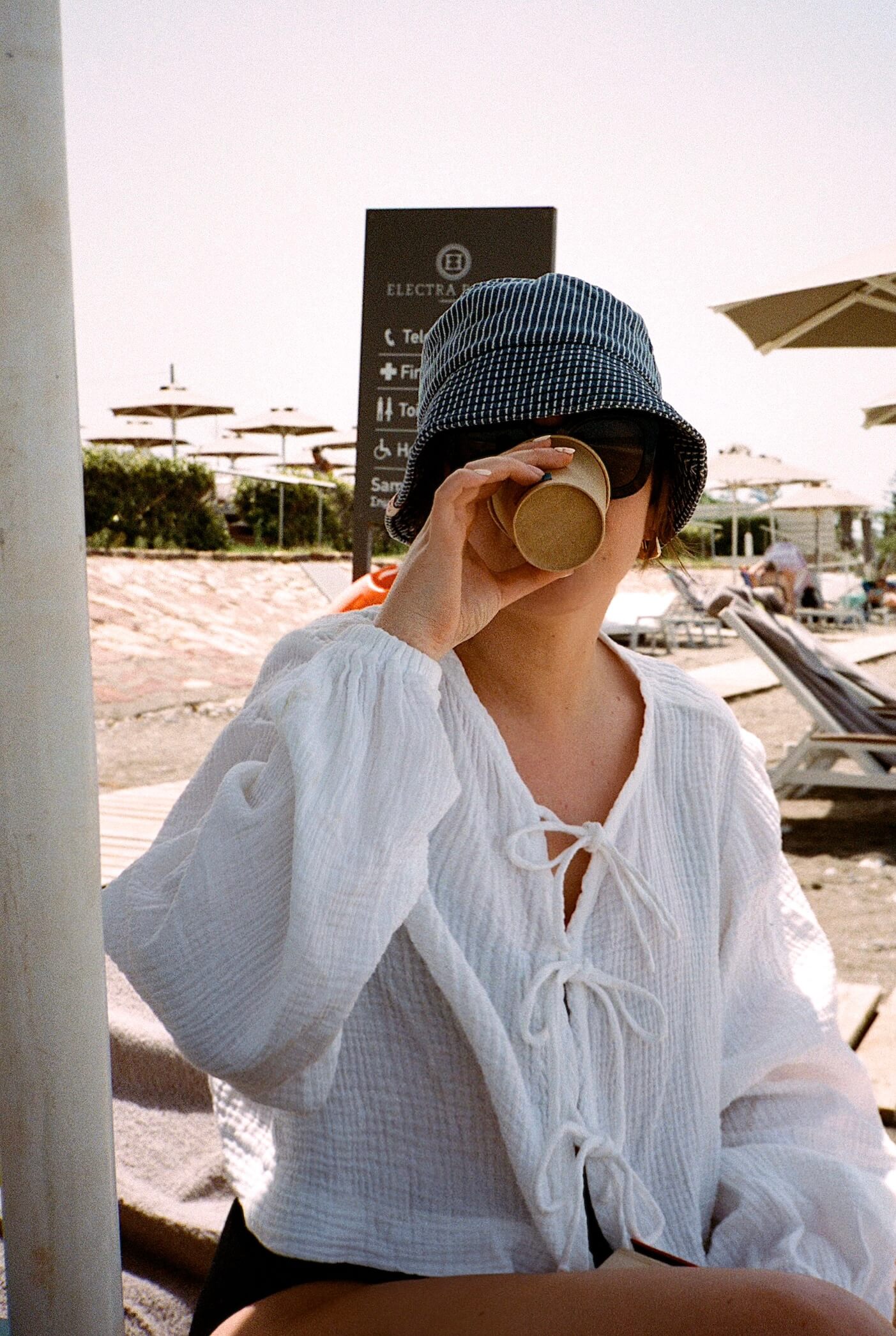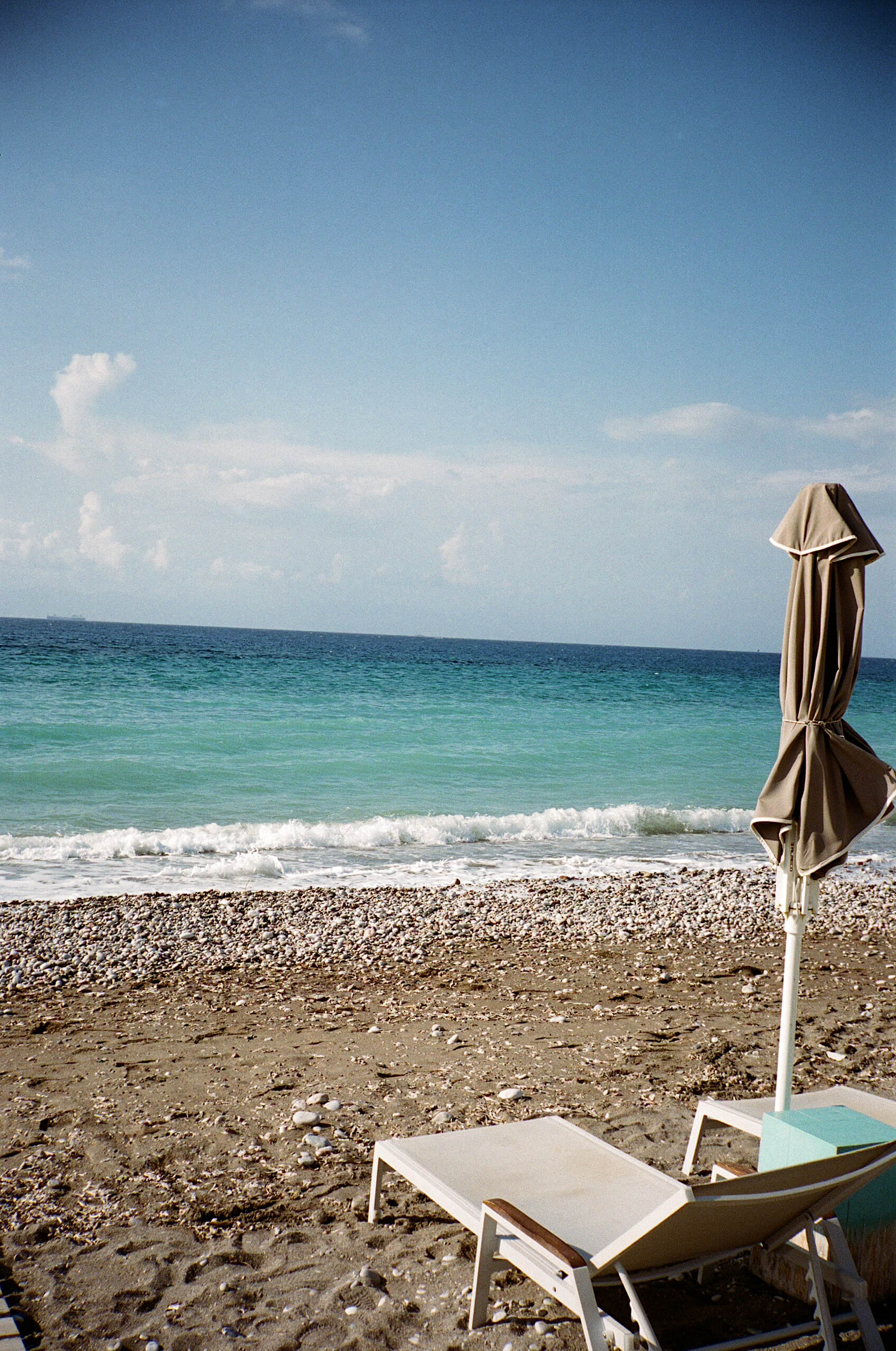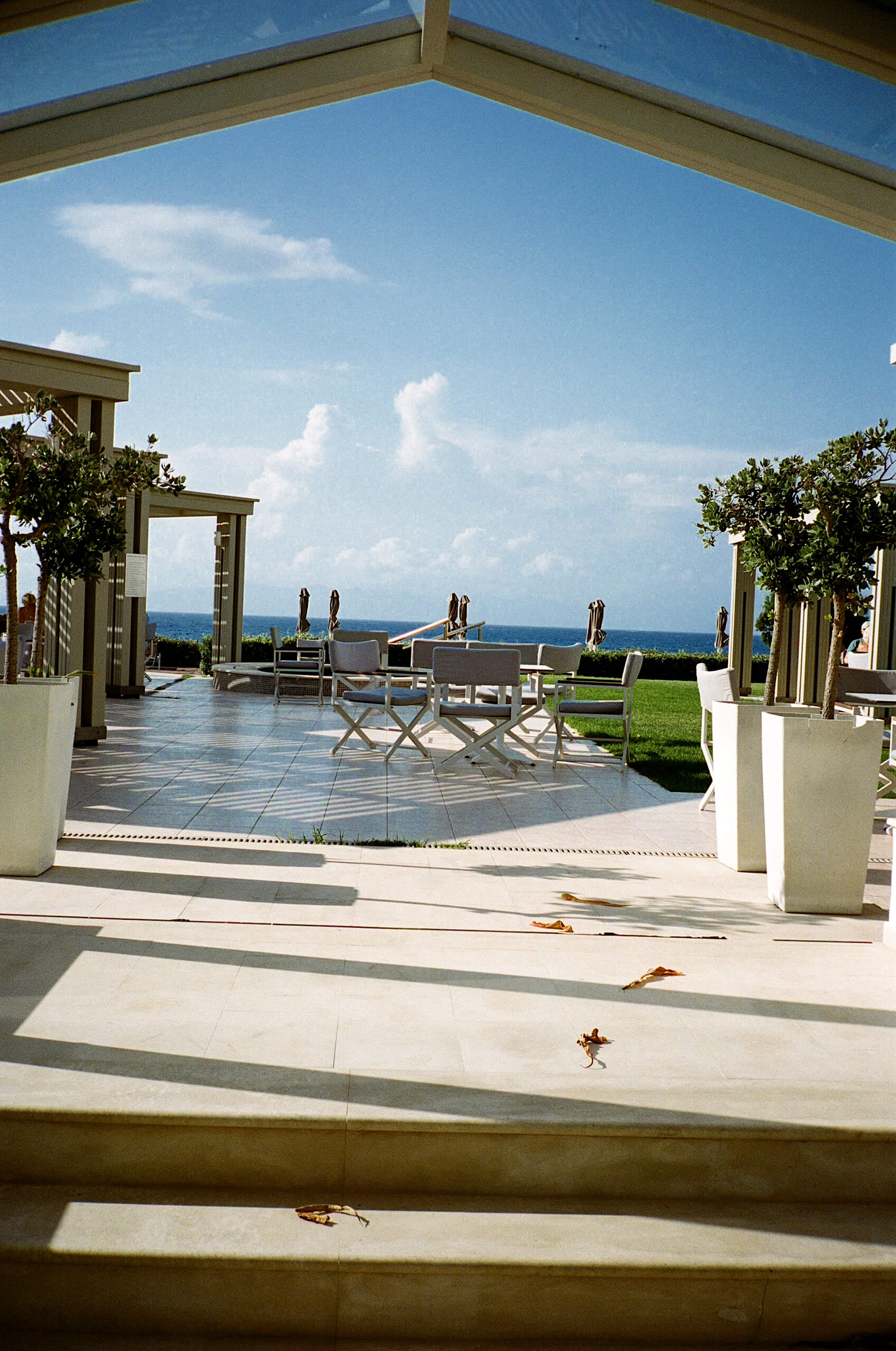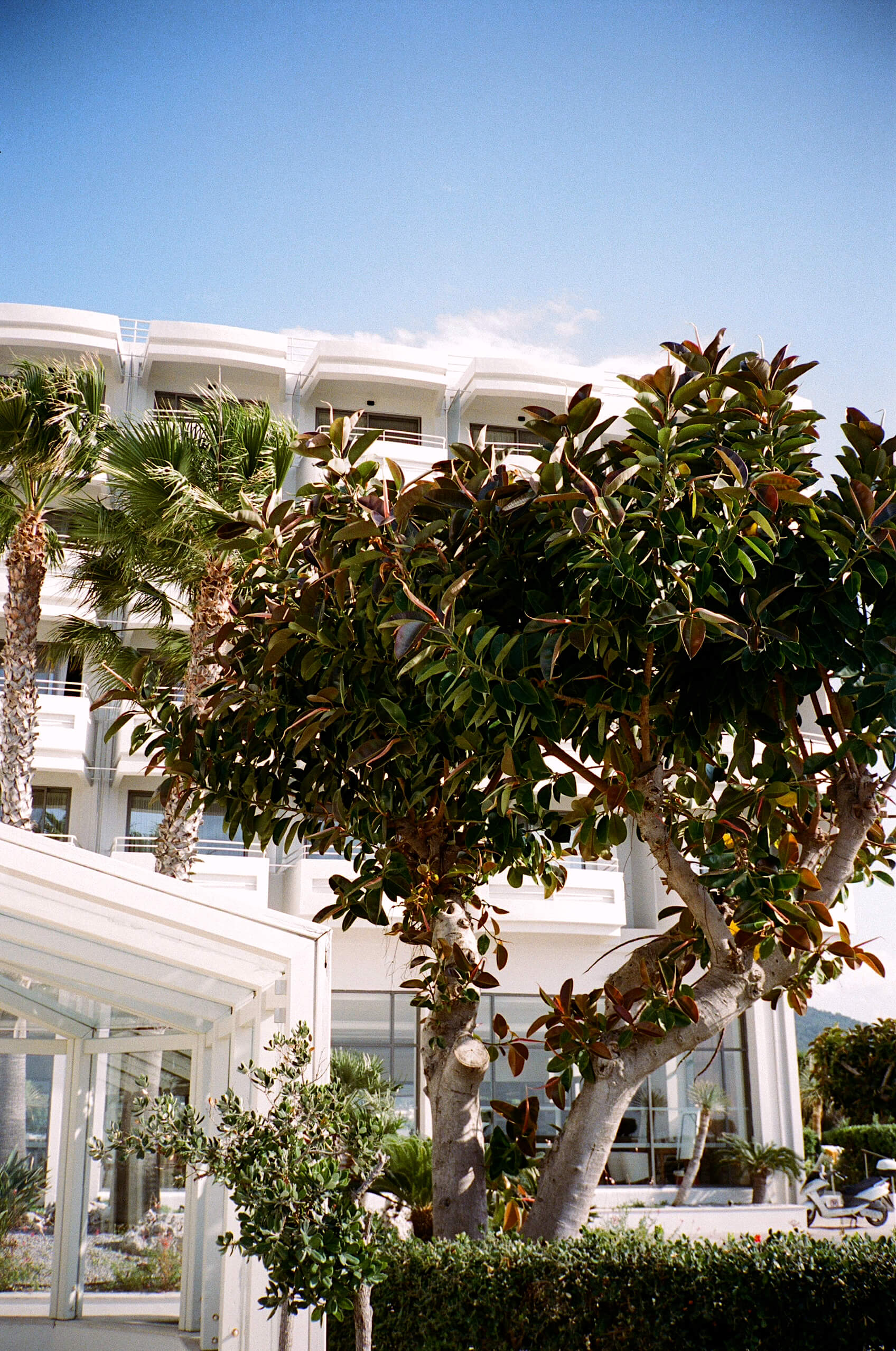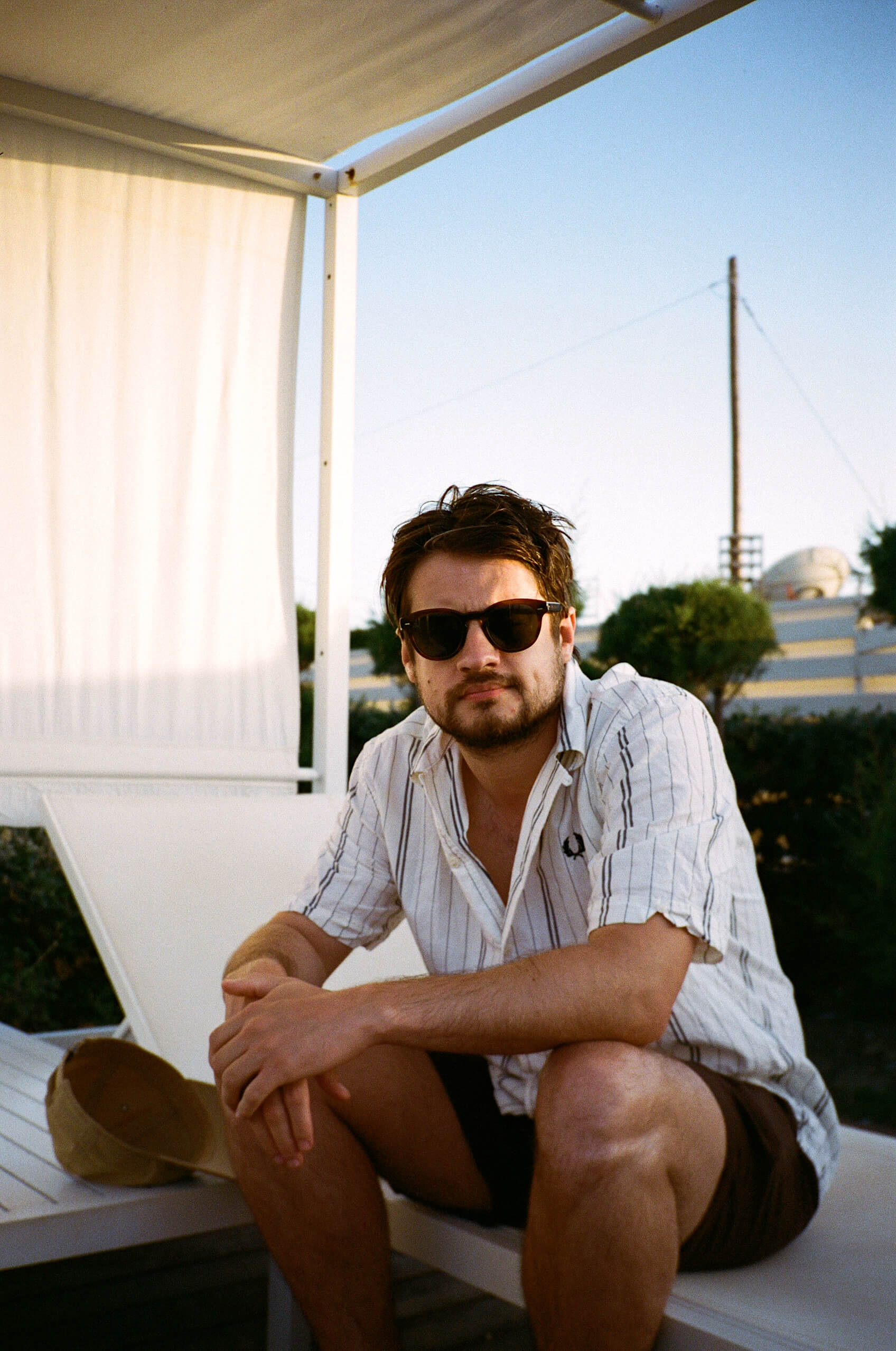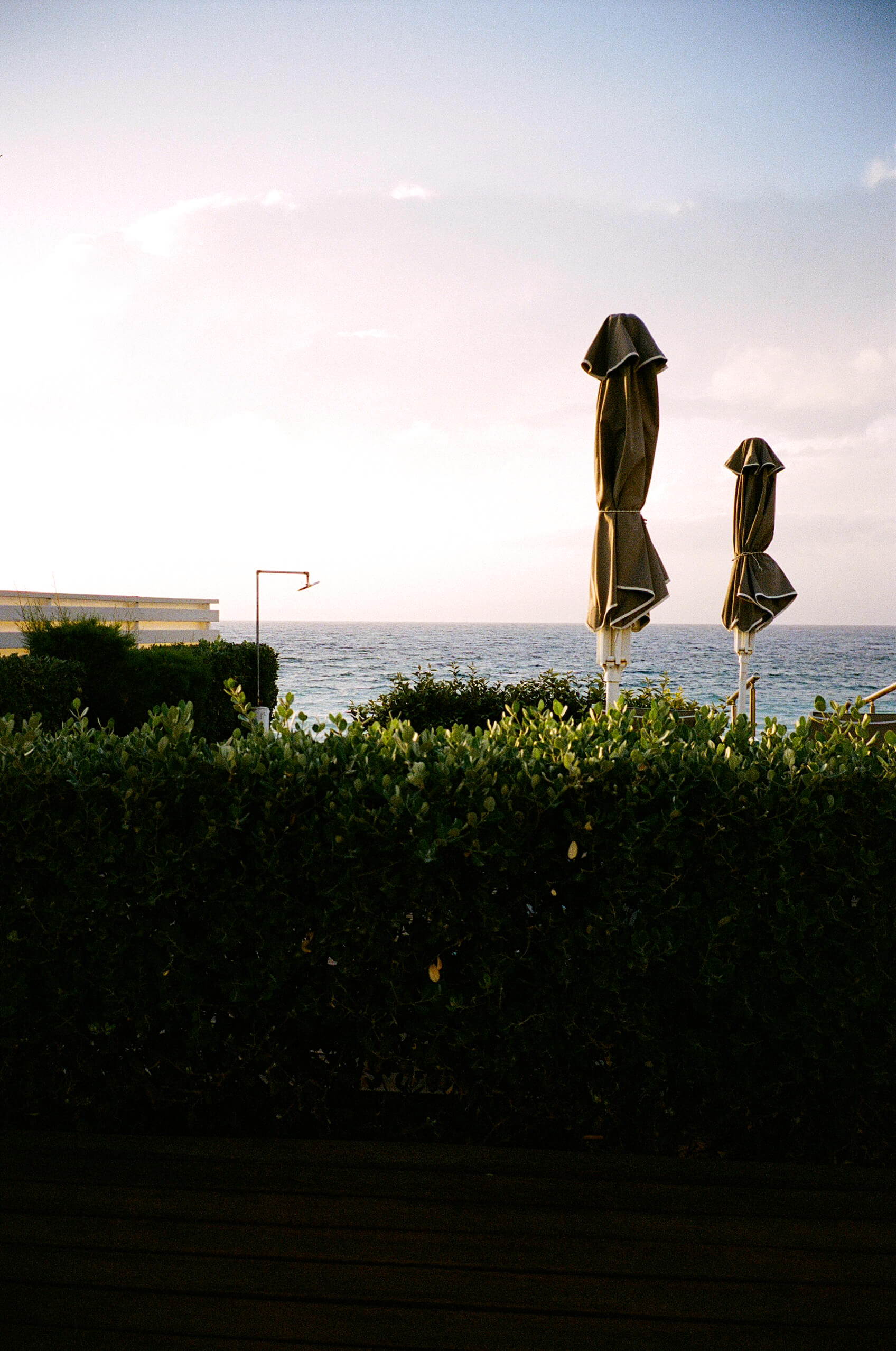 There's three restaurants on site as well as three bars situated by the pool and beach – ideal if you're looking for a holiday where everything is considered for you or perhaps travelling with little ones and you want that load taken off! 
My favourite was The Greek Tray Club Restaurant – Greek food is some of the best in my opinion so it would be a crime not to try some delicious local cuisine whilst you're in Rhodes.
The other aspect I loved about Electra Palace was the focus on health and wellness throughout the hotel grounds. There's water everywhere to encourage you to stay hydrated and there's a wide range of activities available to choose from throughout the week too. These include: wellness classes by the beach, daily fitness programs and even a holistic spa!
We had a late flight home at the end of the week so it was the perfect opportunity to take advantage of the spa area. There's a tonne of treatments on offer as well as a separate pool area. Such a great option to have on site, especially if you find yourself faced with a gloomy day or you just fancy treating a loved one to a treatment whilst you're away.
There's tonnes of options to choose from so you really can cater the holiday to your personal needs and do as much or as little as possible depending on what kind of holiday you're in the mood for. We chilled by the beach or pool most days and then ventured into Rhodes Old Town for a few of the evenings to mix things up. The hotel also offers transfers so you can get picked up and dropped off again with ease!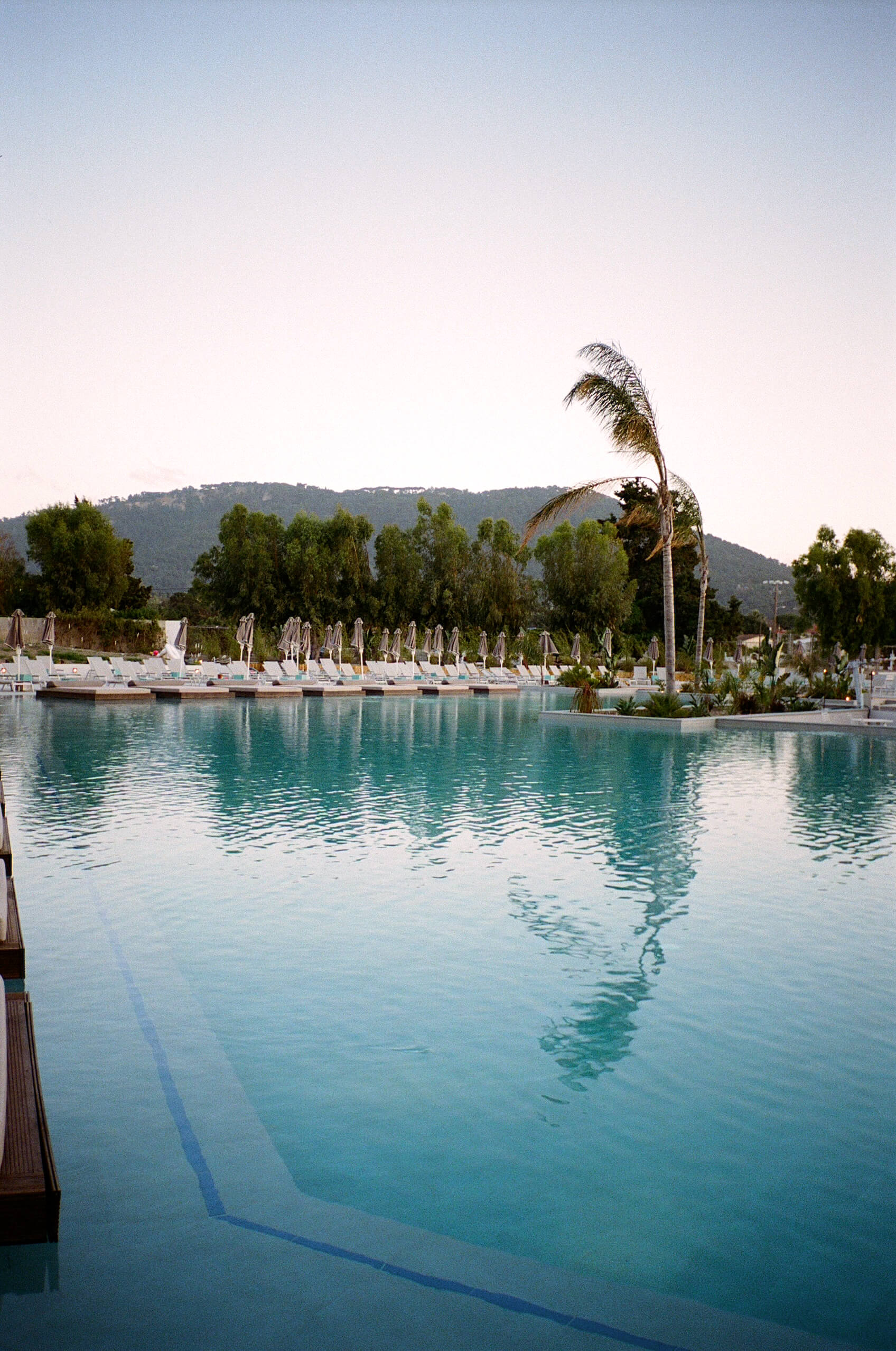 I thought I'd share some imagery of the Old Town because it's definitely worth the short twenty minutes (ish) drive into town if you're staying at Electra Palace anytime soon. I was surprised by how much there is to see and the port area in general is beautiful – especially at sunset! 
You can also head down to the port area and pick up leaflets/chat to any of the reps there about boat trips etc. We always like to do at least one boat trip when we go on holiday so we opted for a trip to Lindos that included a few beautiful swimming stops on the journey back to Rhodes Old Town…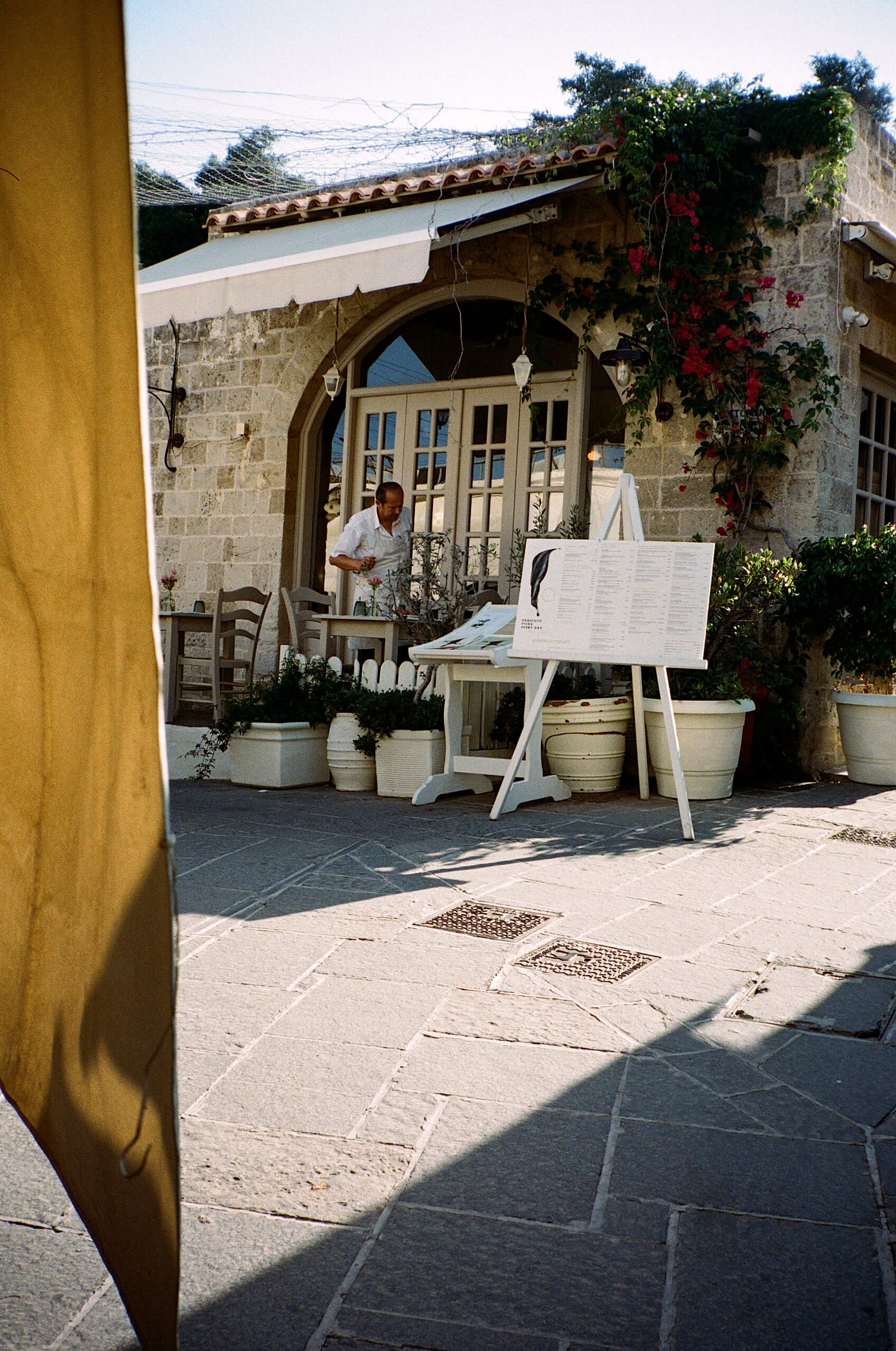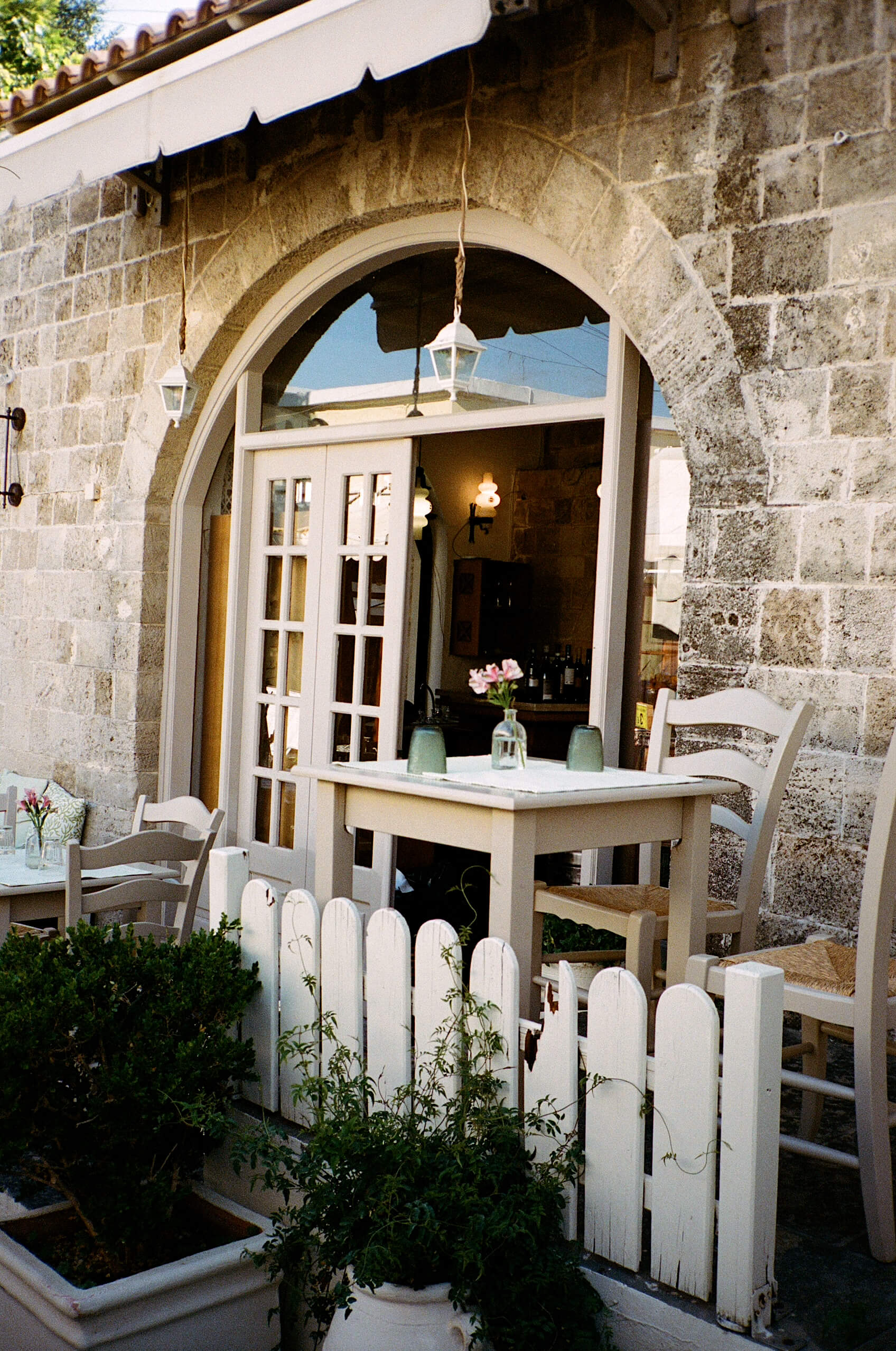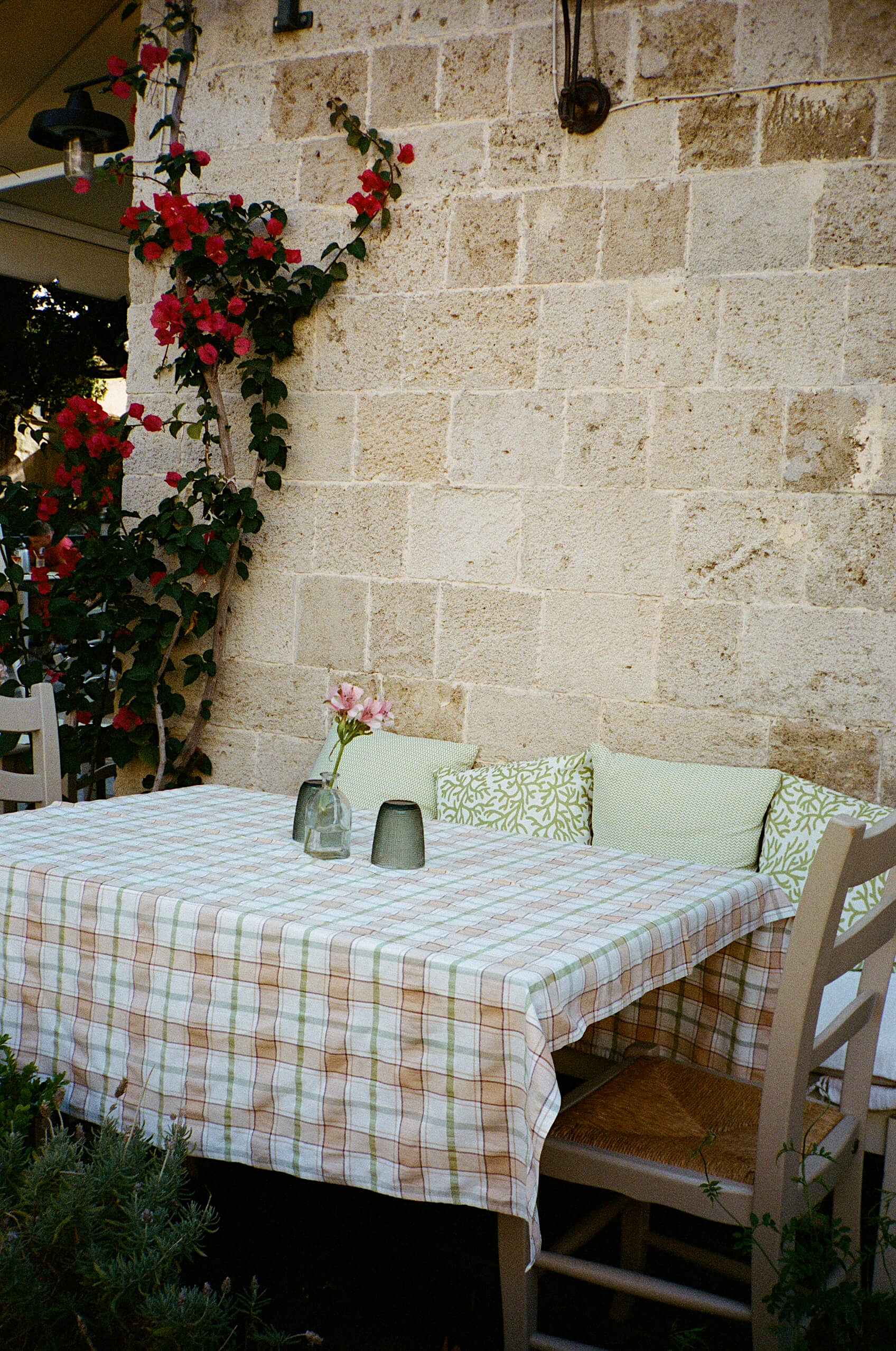 Pictured above: one of our favourite restaurant finds whilst were in Rhodes was called Golden Olympiade – it's set underneath two ficus trees in the medieval Old Town and we had the most delicious food and wine here! We loved it so much that we returned here on out last evening and just had the most special time people watching and wandering around the old town after our fill of tzatziki and homemade cheesecake.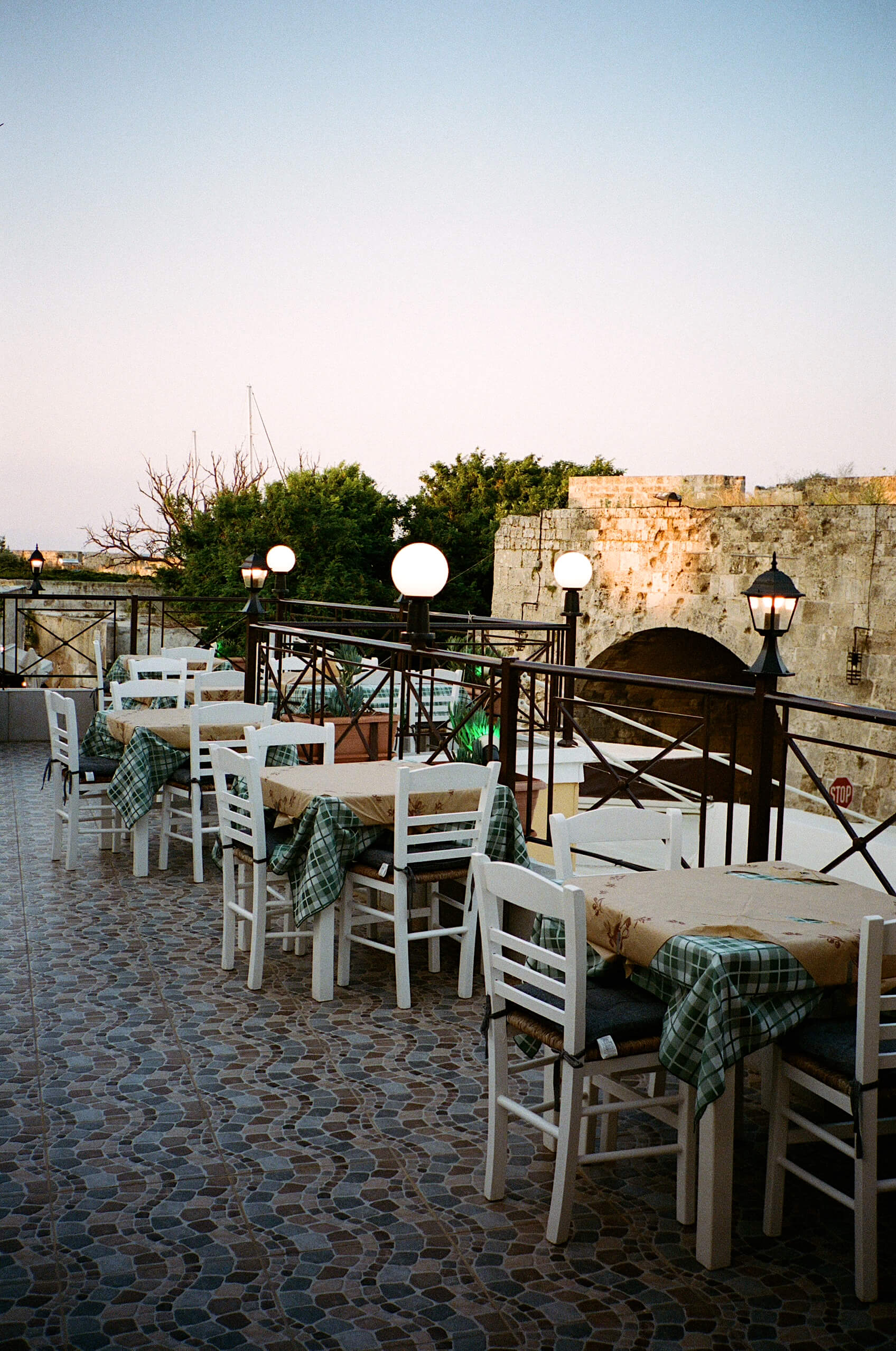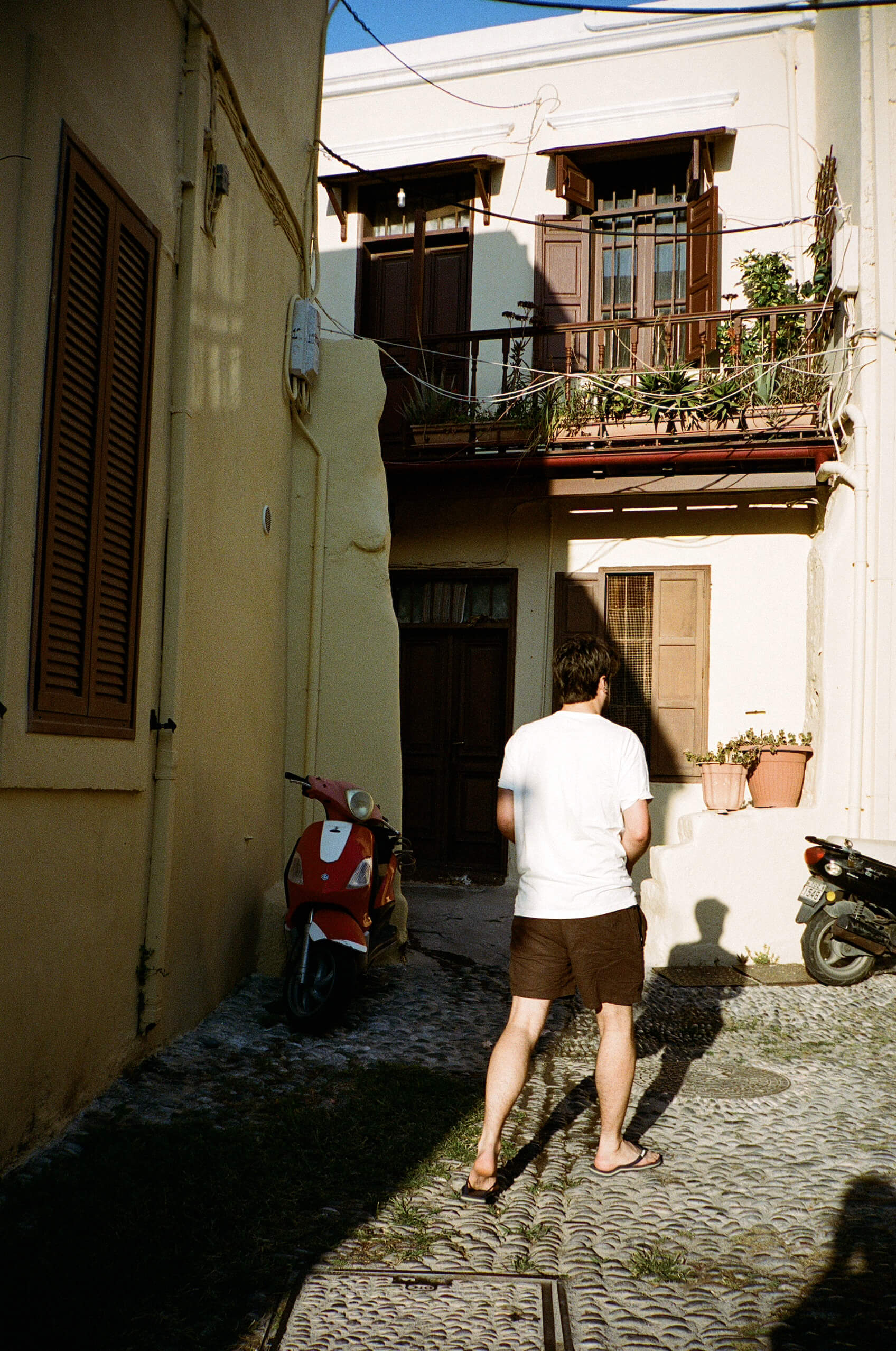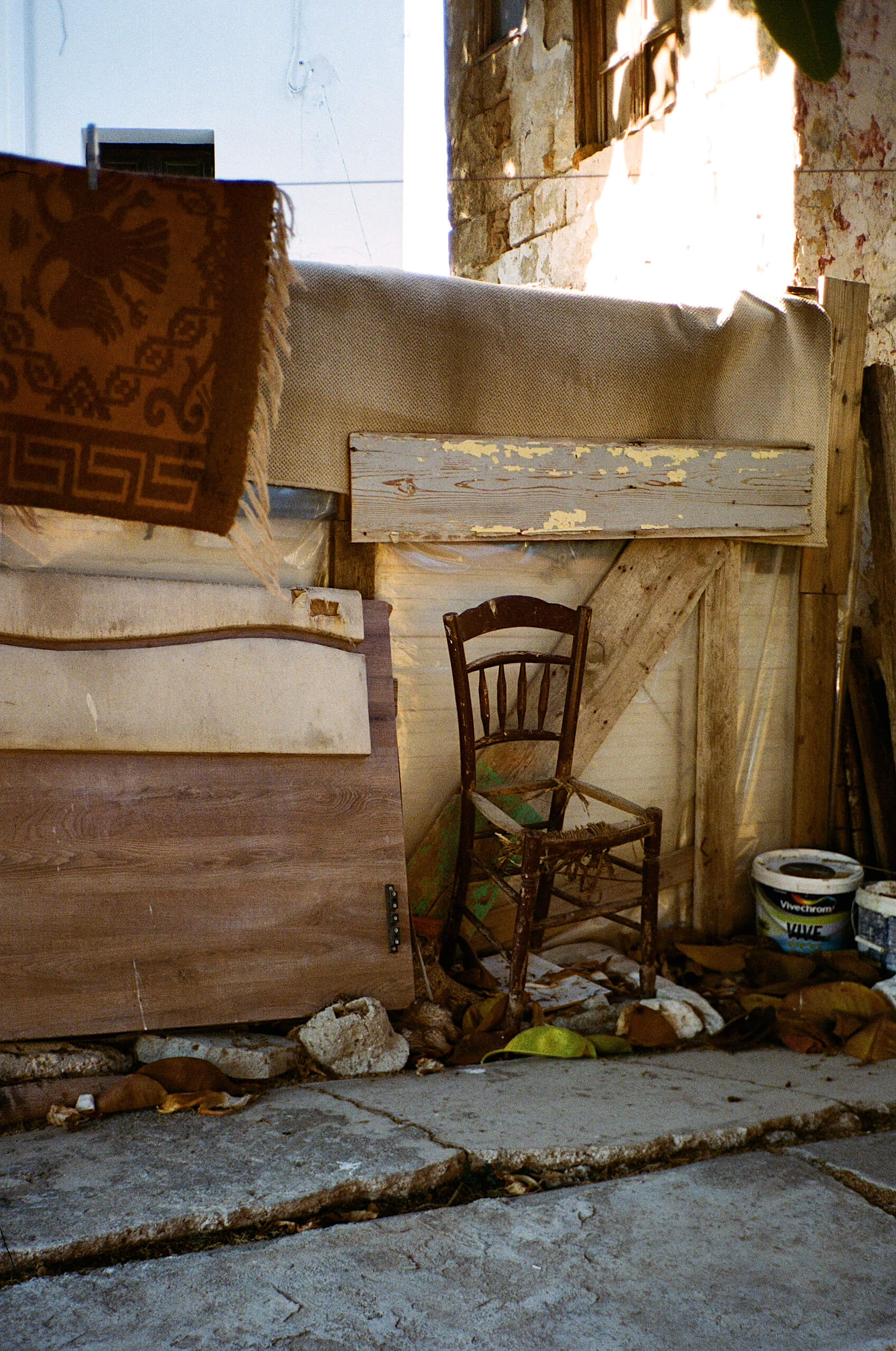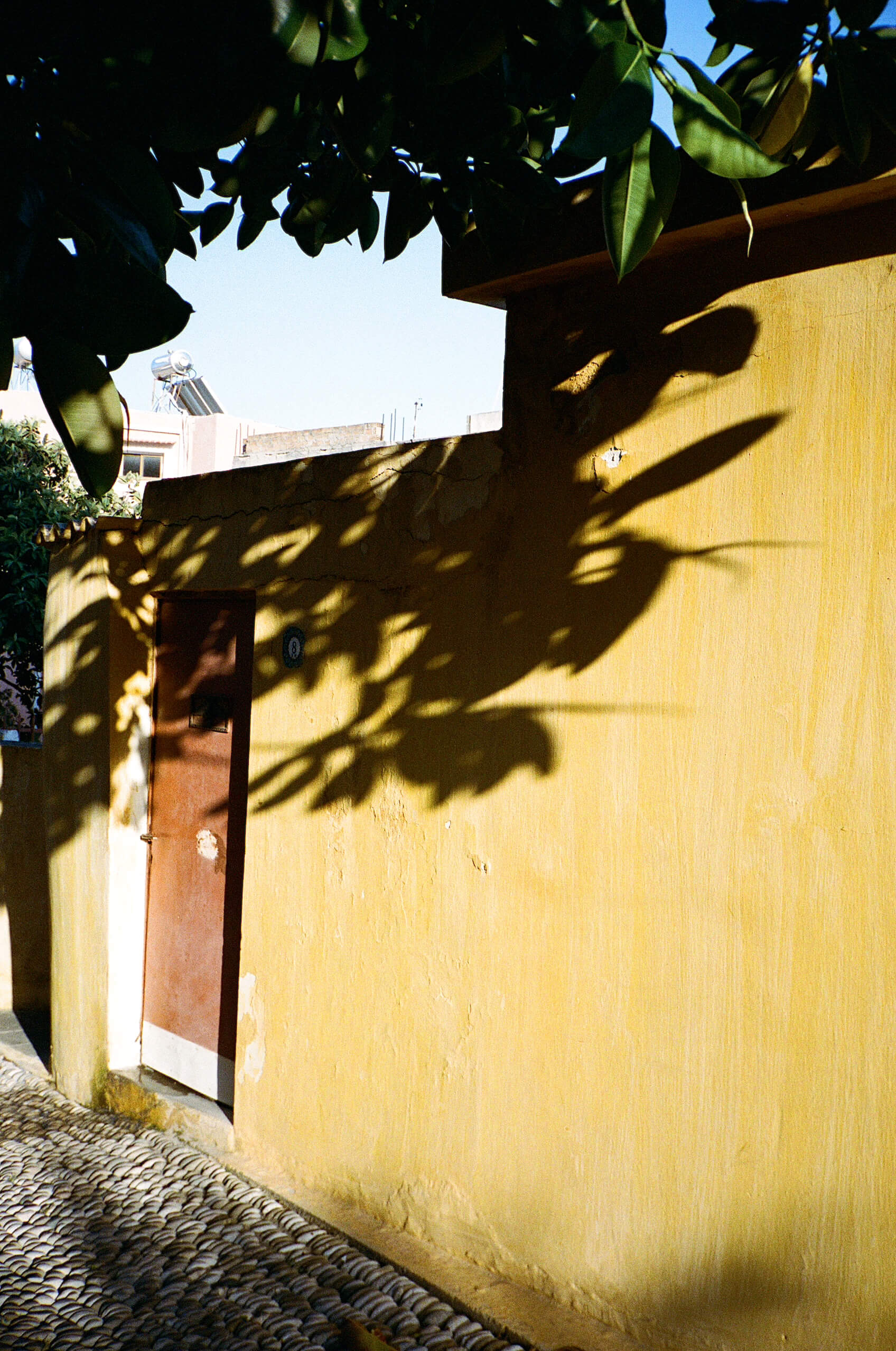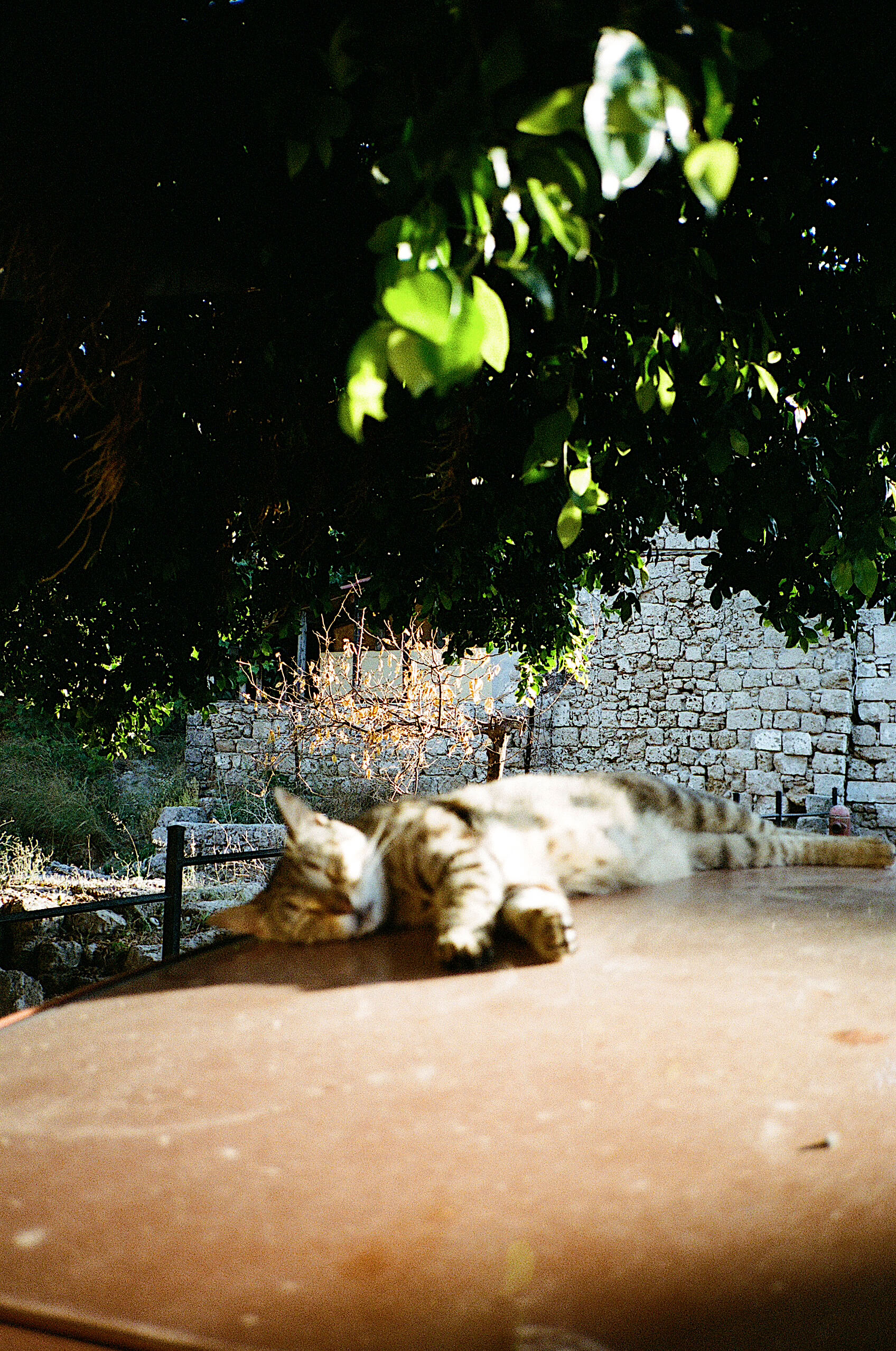 I found the Old Town really inspiring and loved our little evening strolls there – I took shot so much film which is always a sure sign that I'm inspired by somewhere! It was great knowing that we had a pick up time to rely on and that we could just relax and make the most of our evenings out…
Electra Palace really went out of their way to make sure we had a memorable trip and they were always on hand if we needed anything or had any questions. There's even a car rental desk on site where you can book a car for your trip if you prefer to explore that way. The location of the hotel is great because you're not too far away from neighbouring towns which means you could pack in a few trips during your stay (or simply just take it easy)!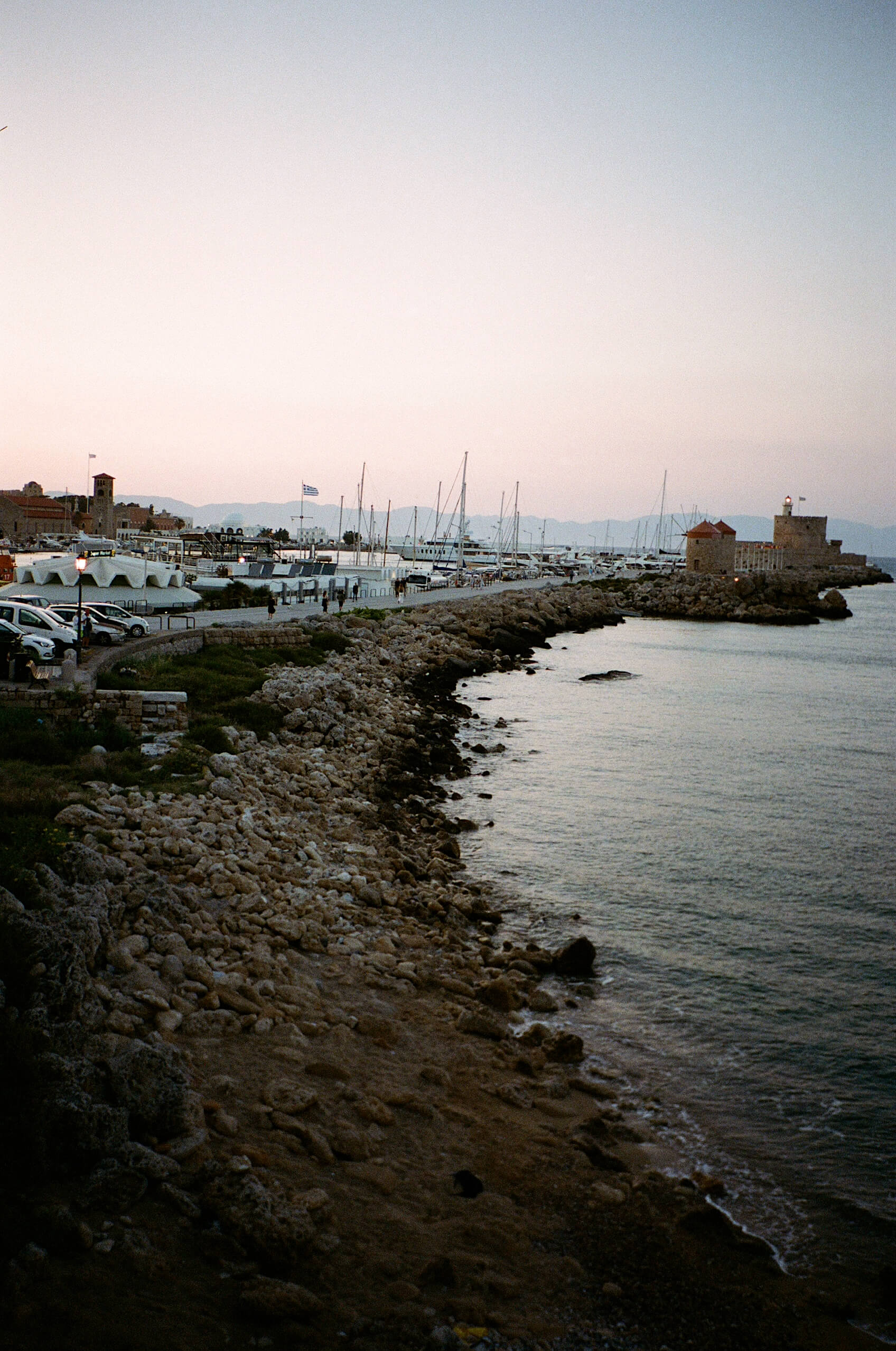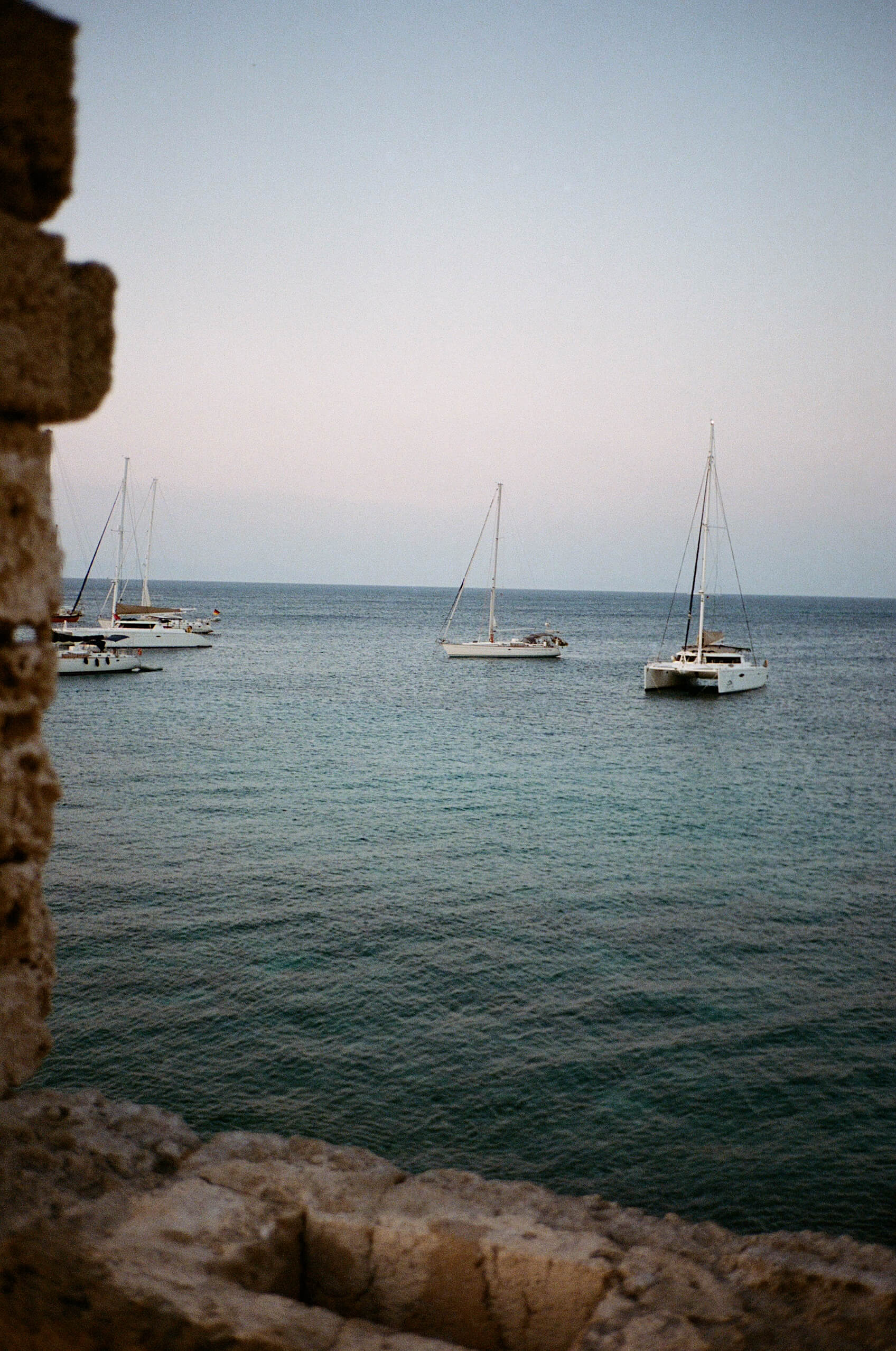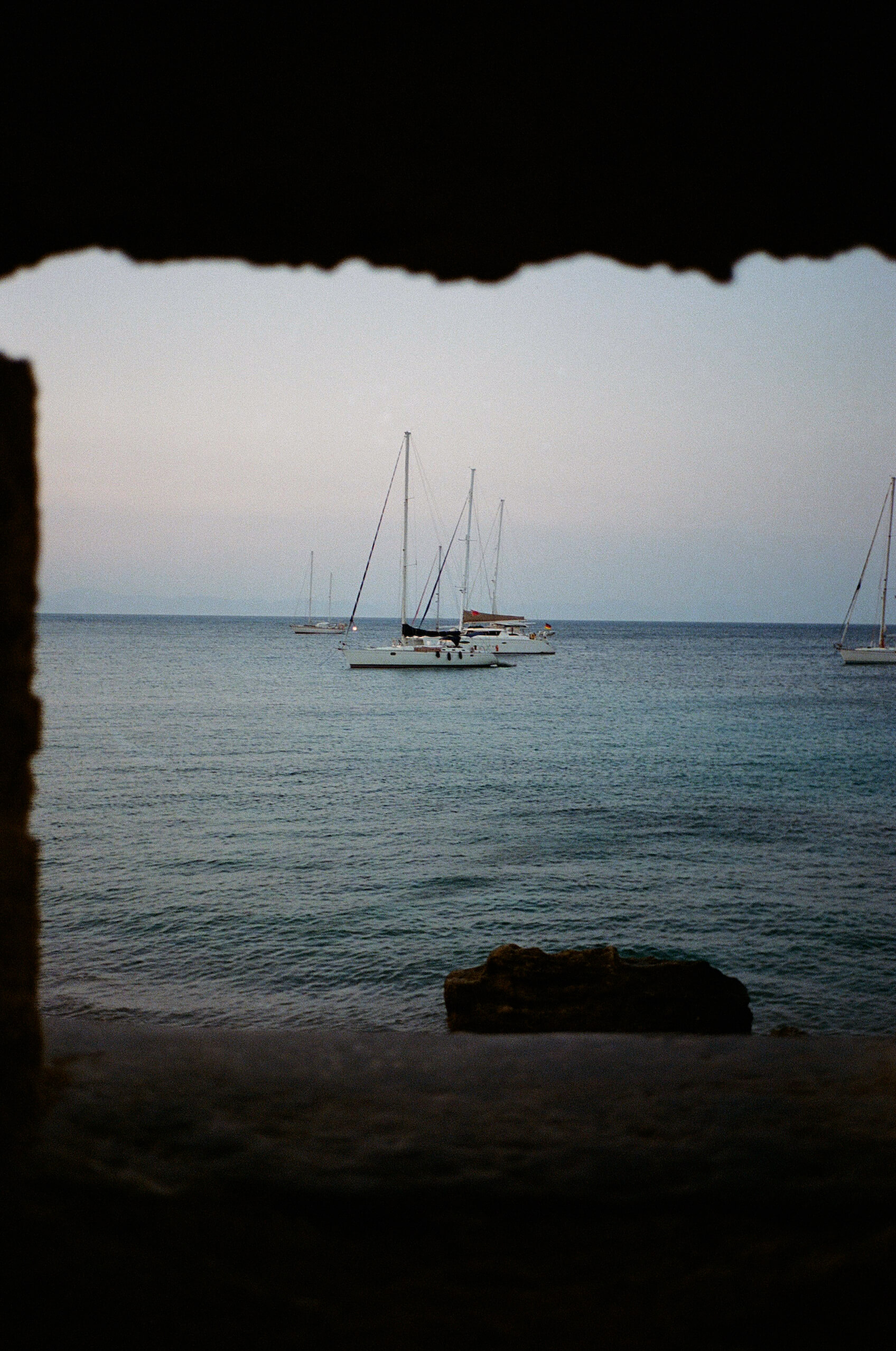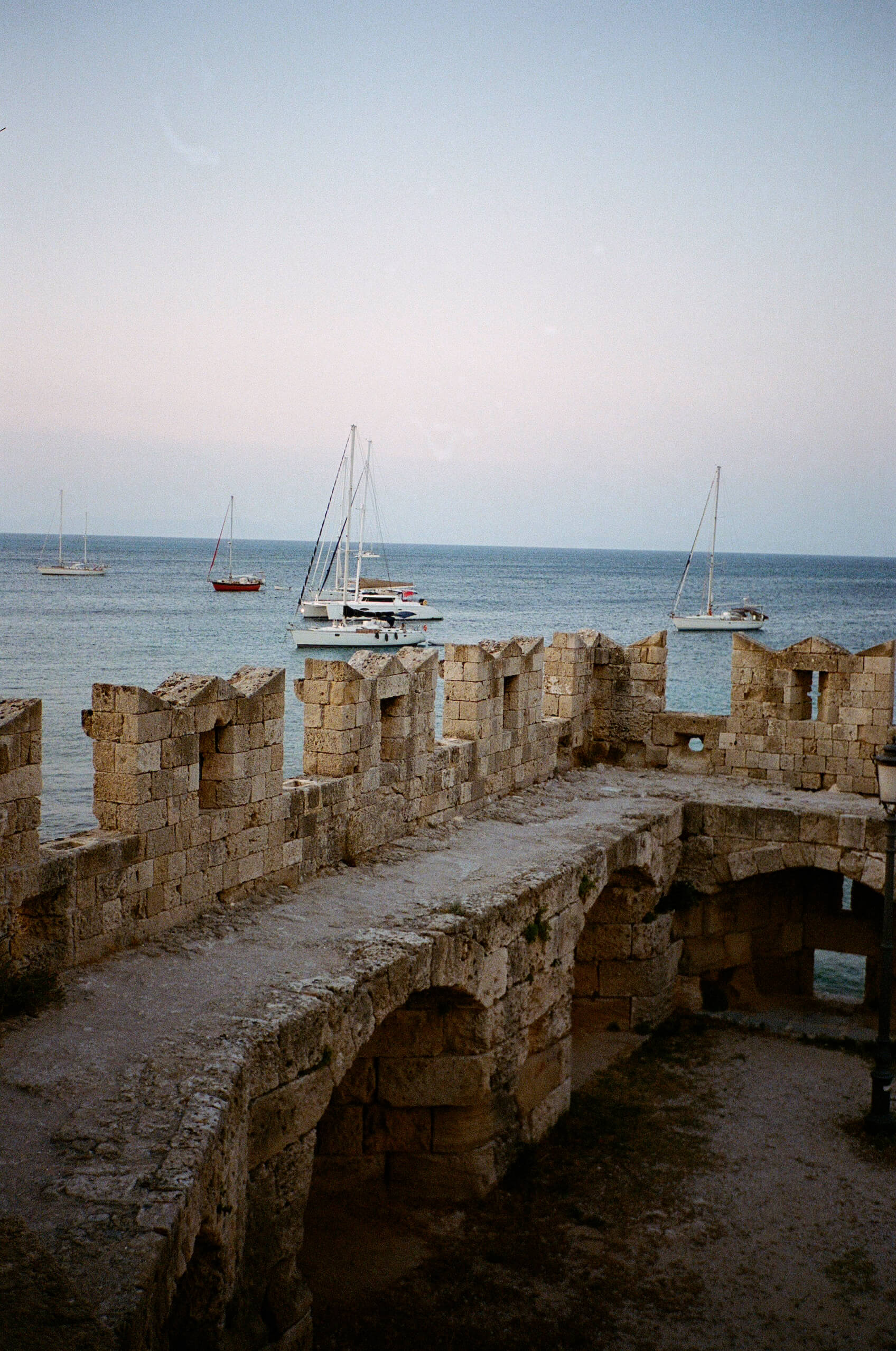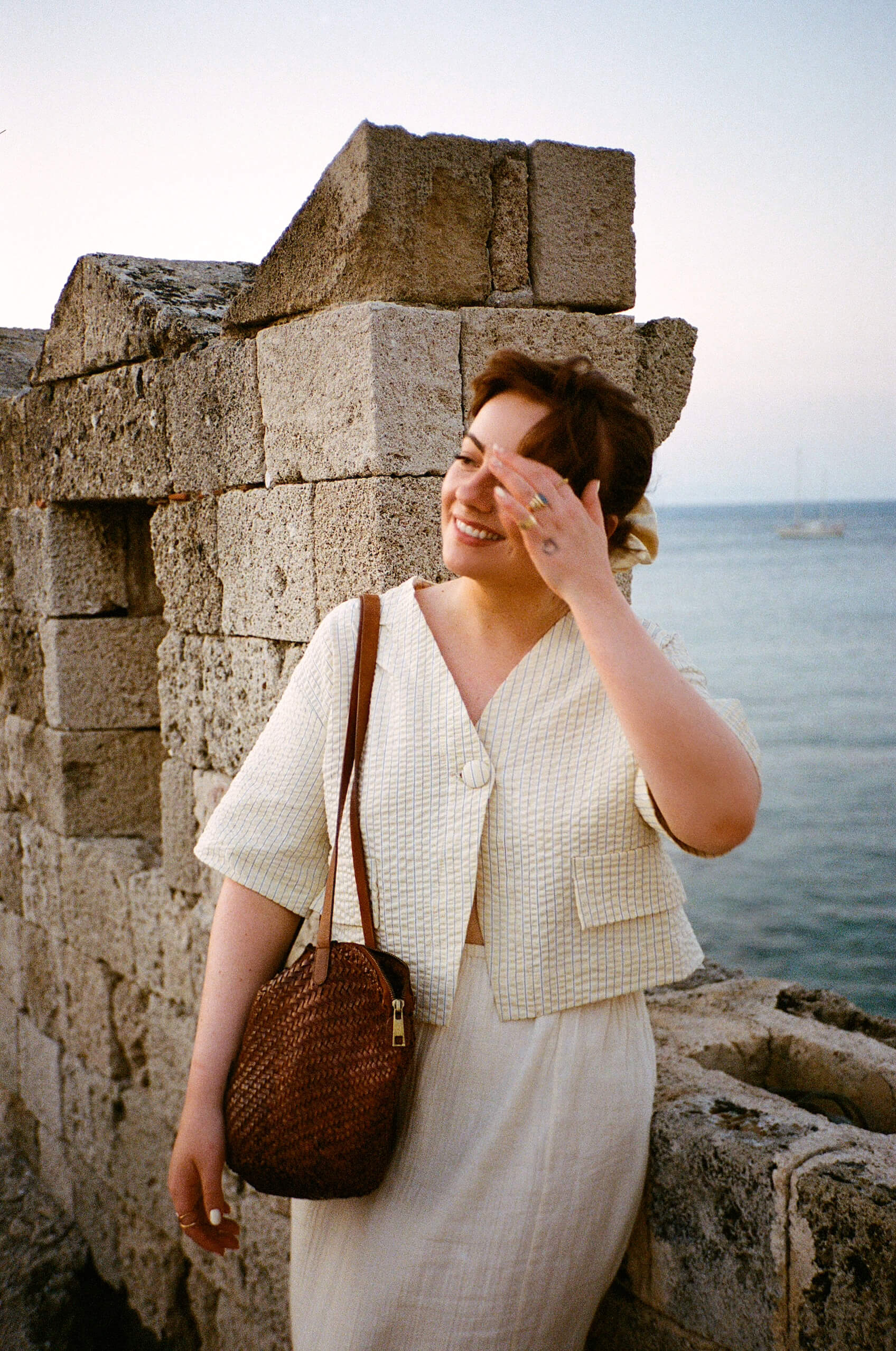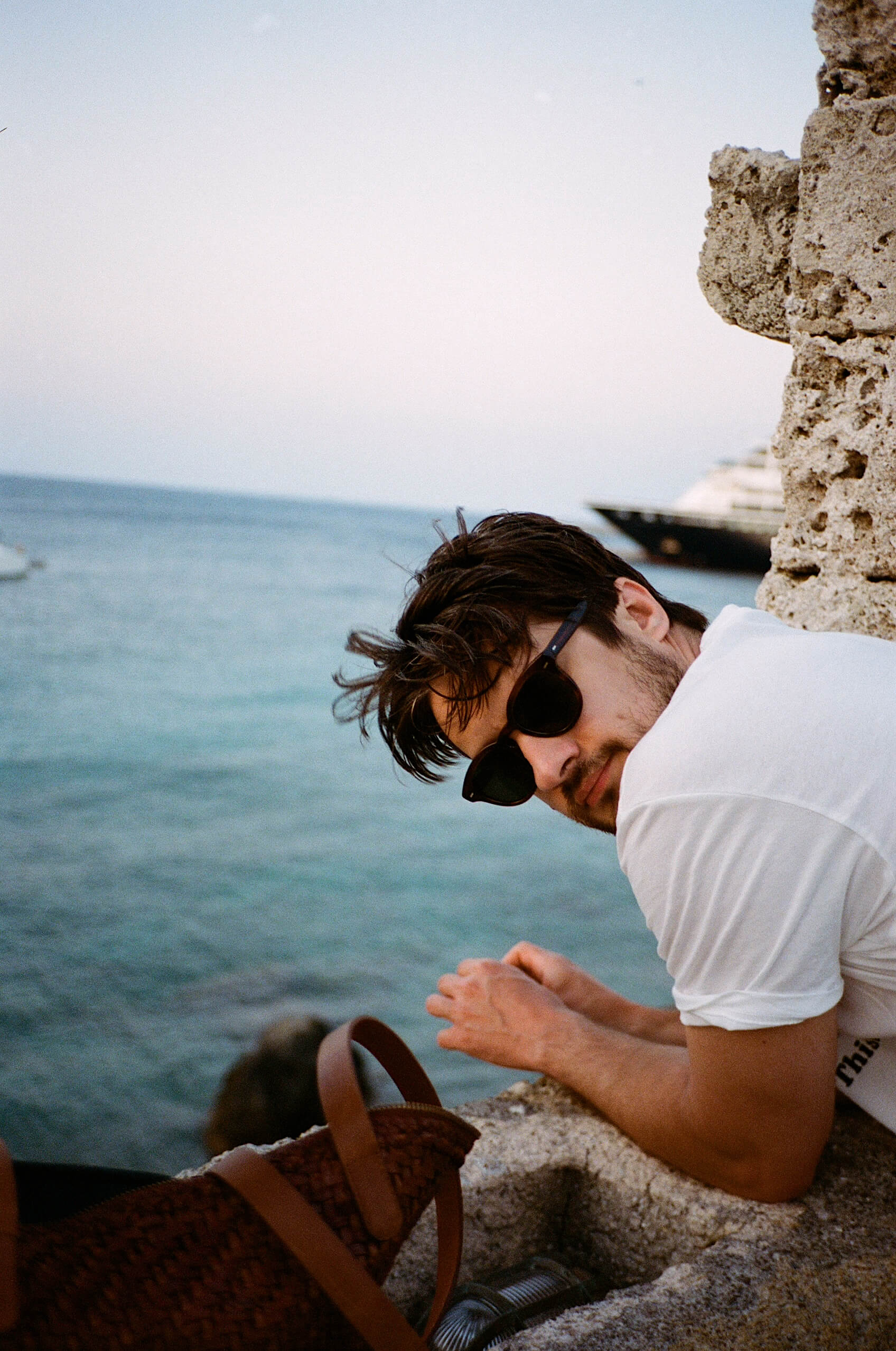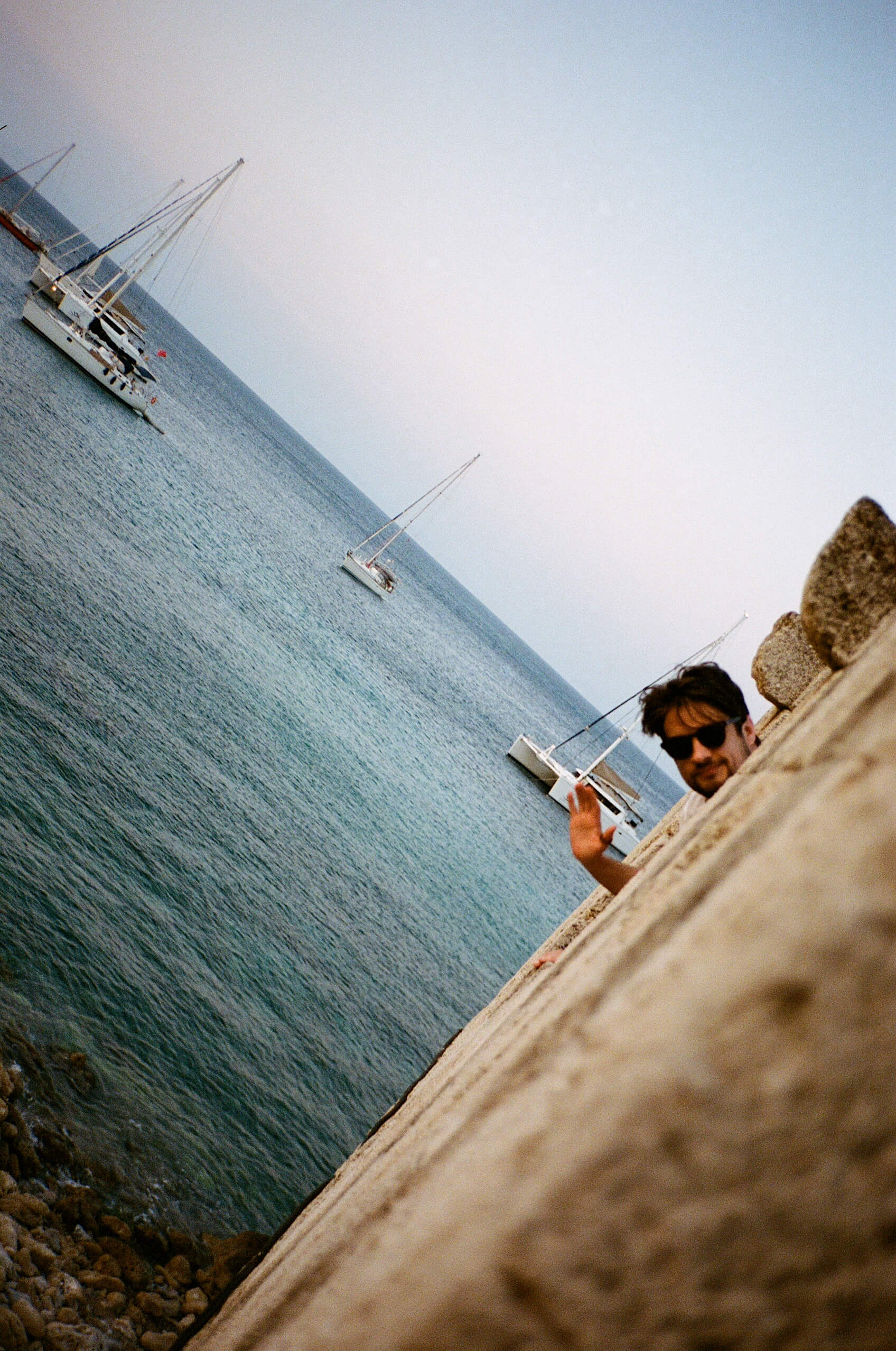 As I mentioned earlier, we decided to take a boat trip to Lindos! An extremely beautiful but an extremely hot little town nestled on the island of Rhodes. 
I have Lindos bookmarked as somewhere I'd like to return to because I'd love to explore more of what the town itself has to offer. There was so many chic little boutiques and restaurants – I'd really recommend having a full day or two here! We only had three hours here before we sailed off to the next spot so we spent most of that have hiking up to the Lindos Acropolis and then attempting to cool off and find some shade afterwards. I wouldn't recommend hiking up there on a super hot day – it almost killed us but it was very worth it for the views and the slight breeze at the top…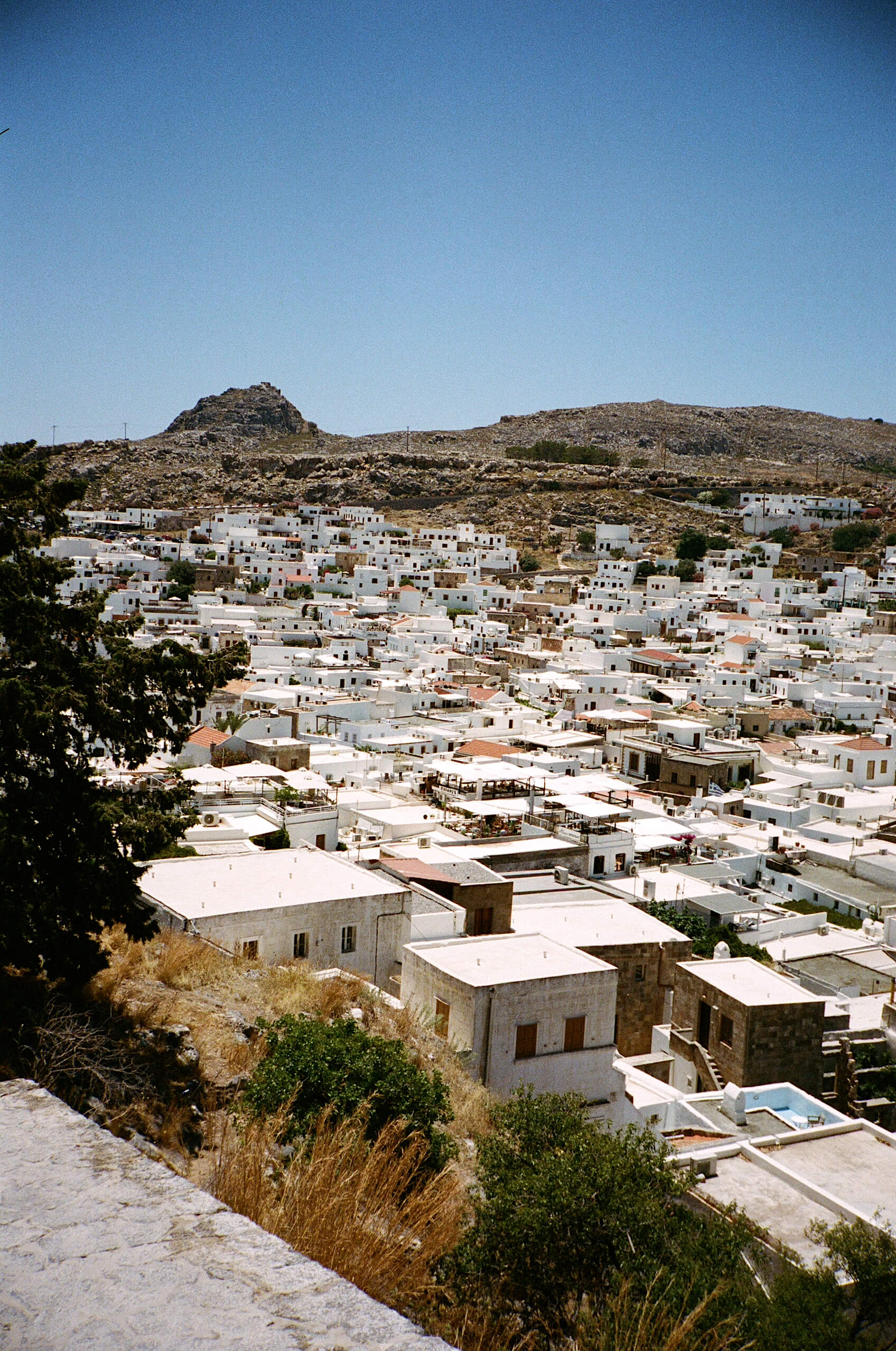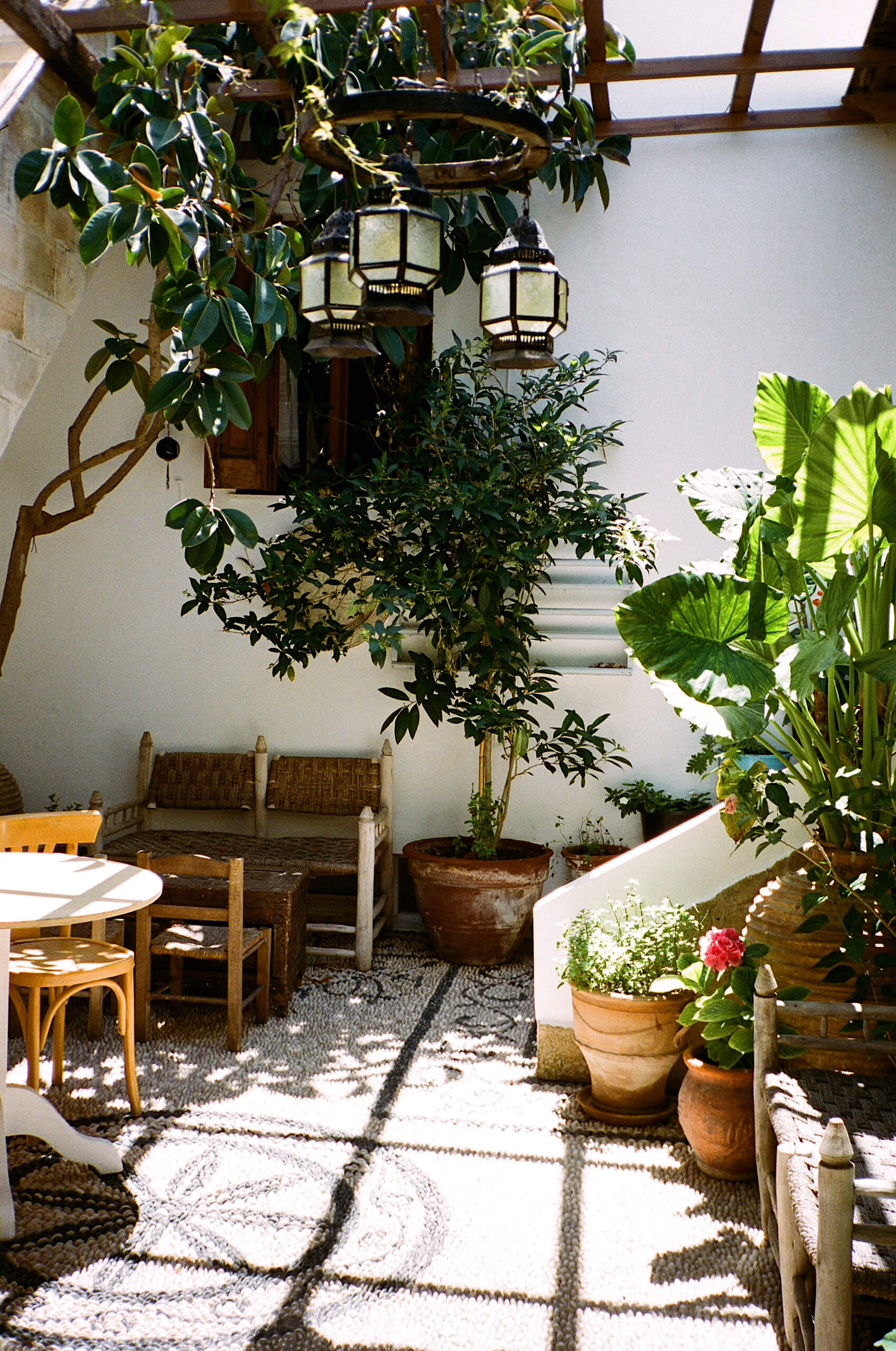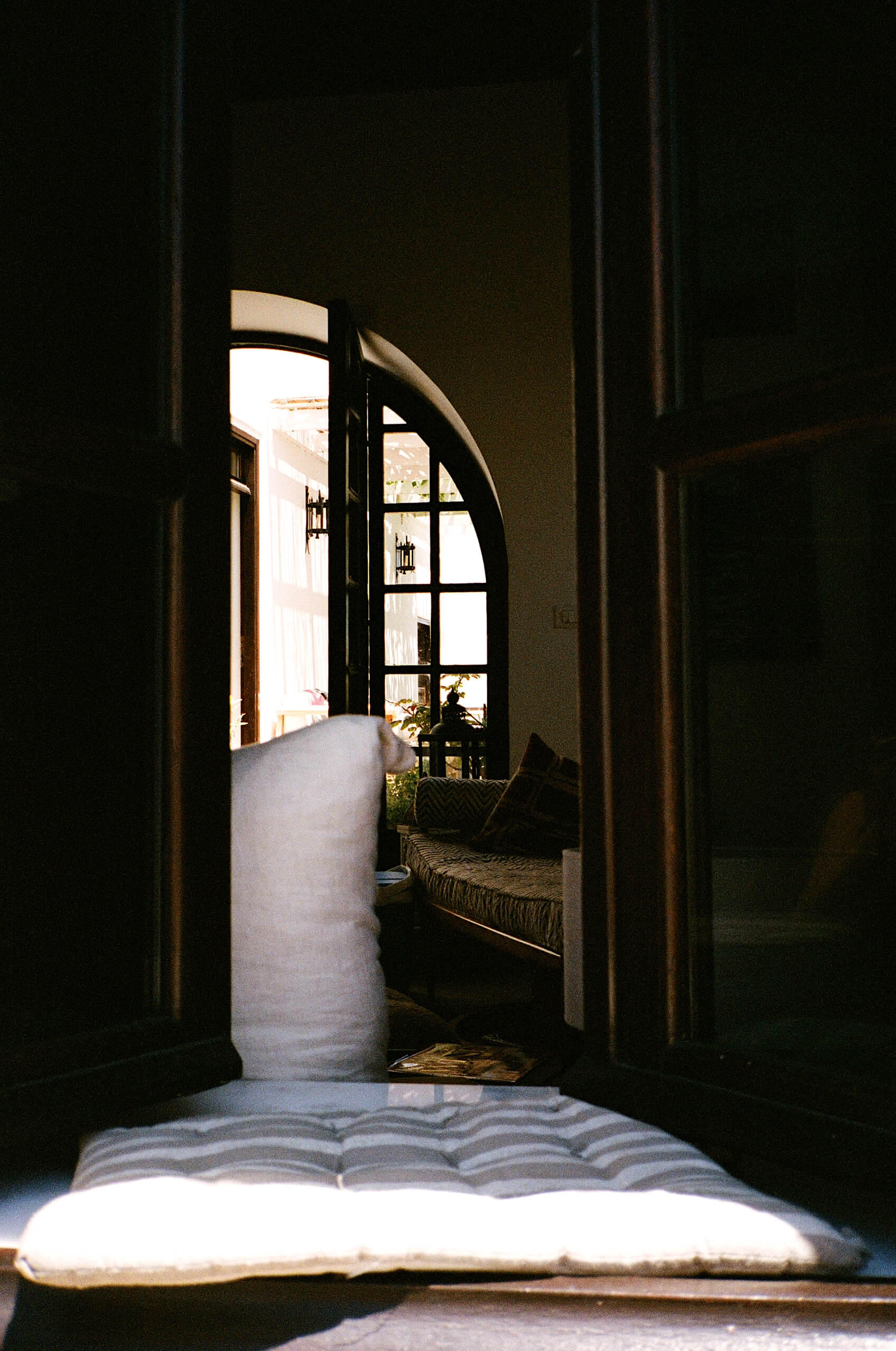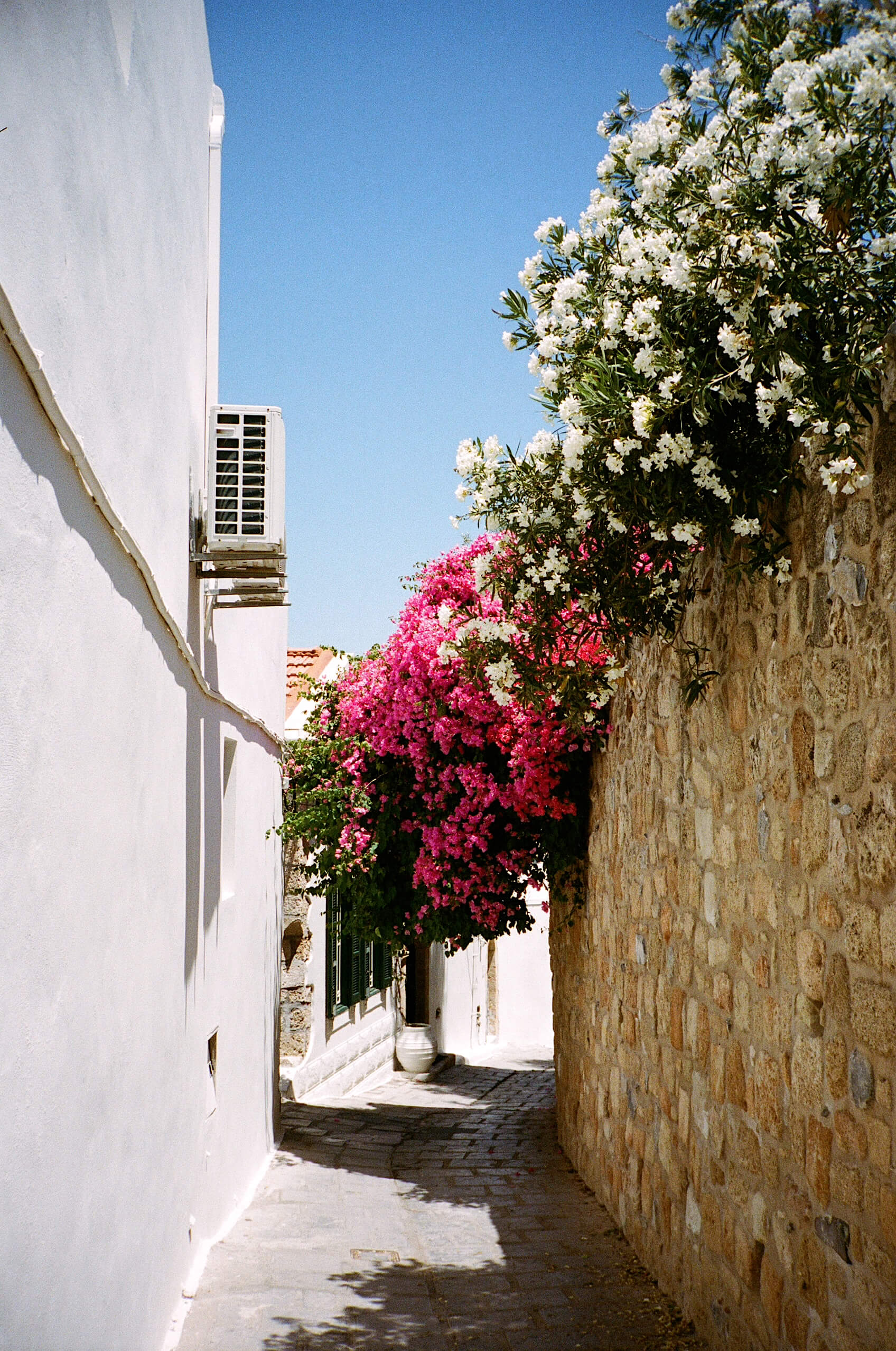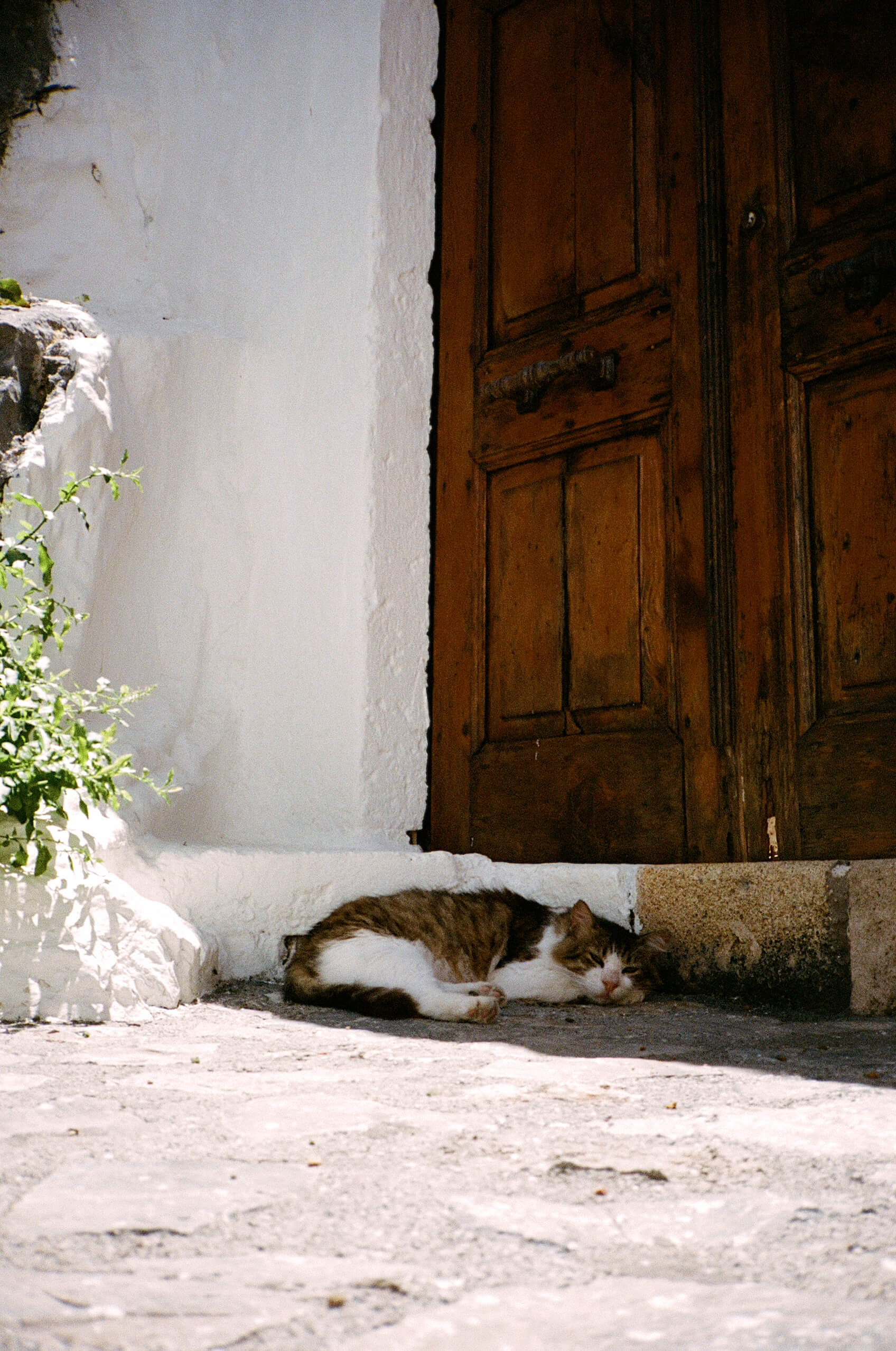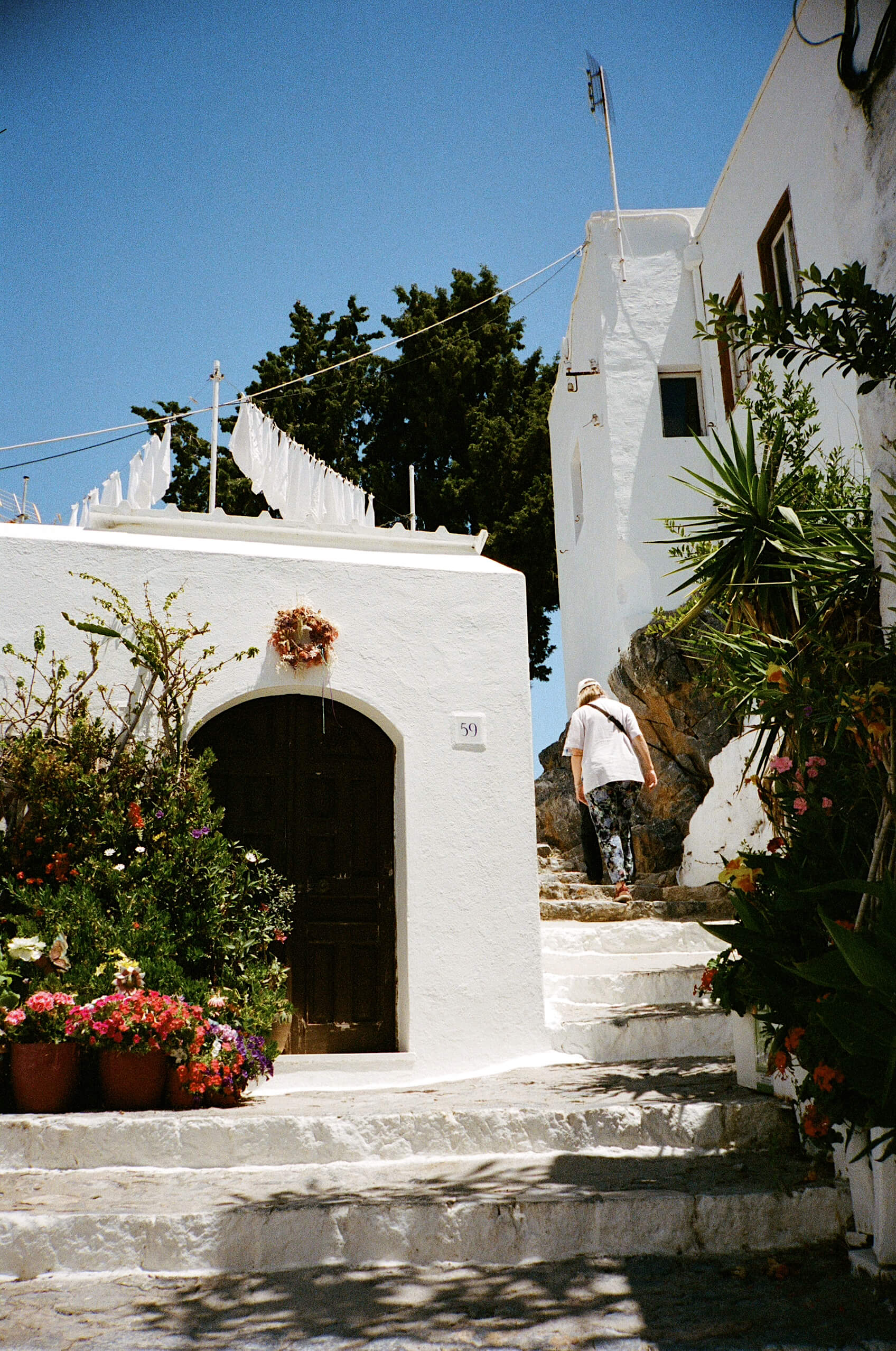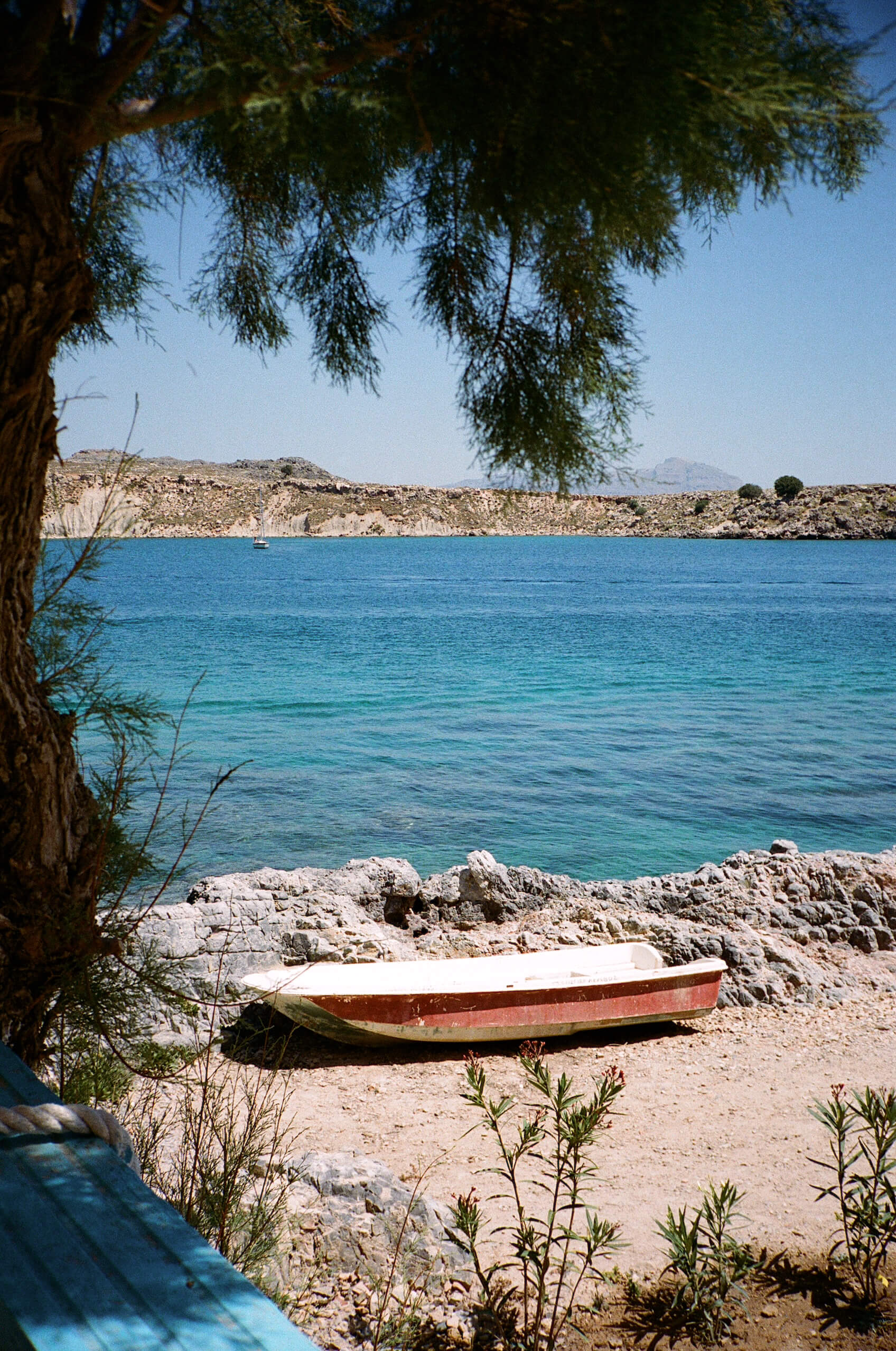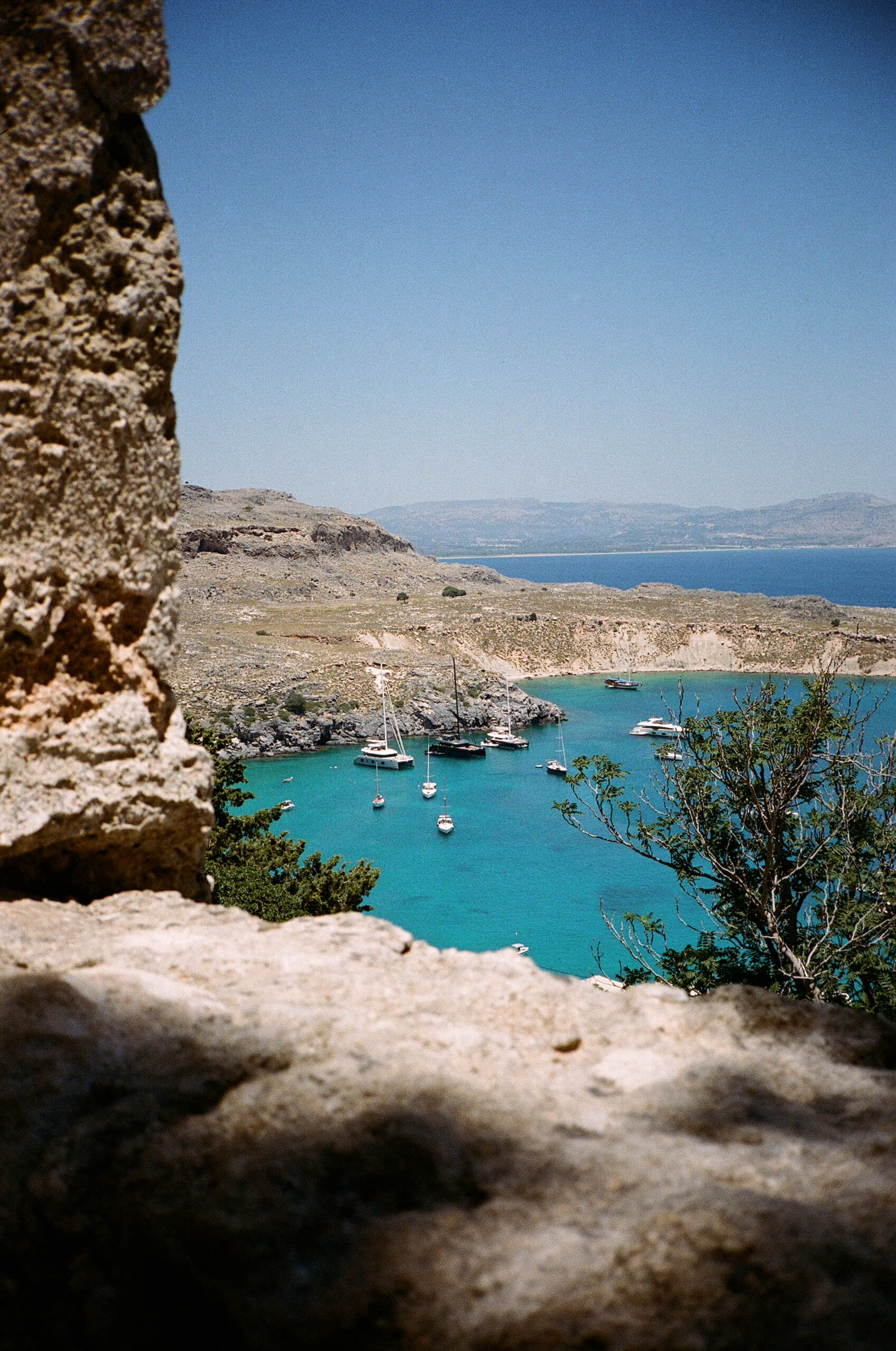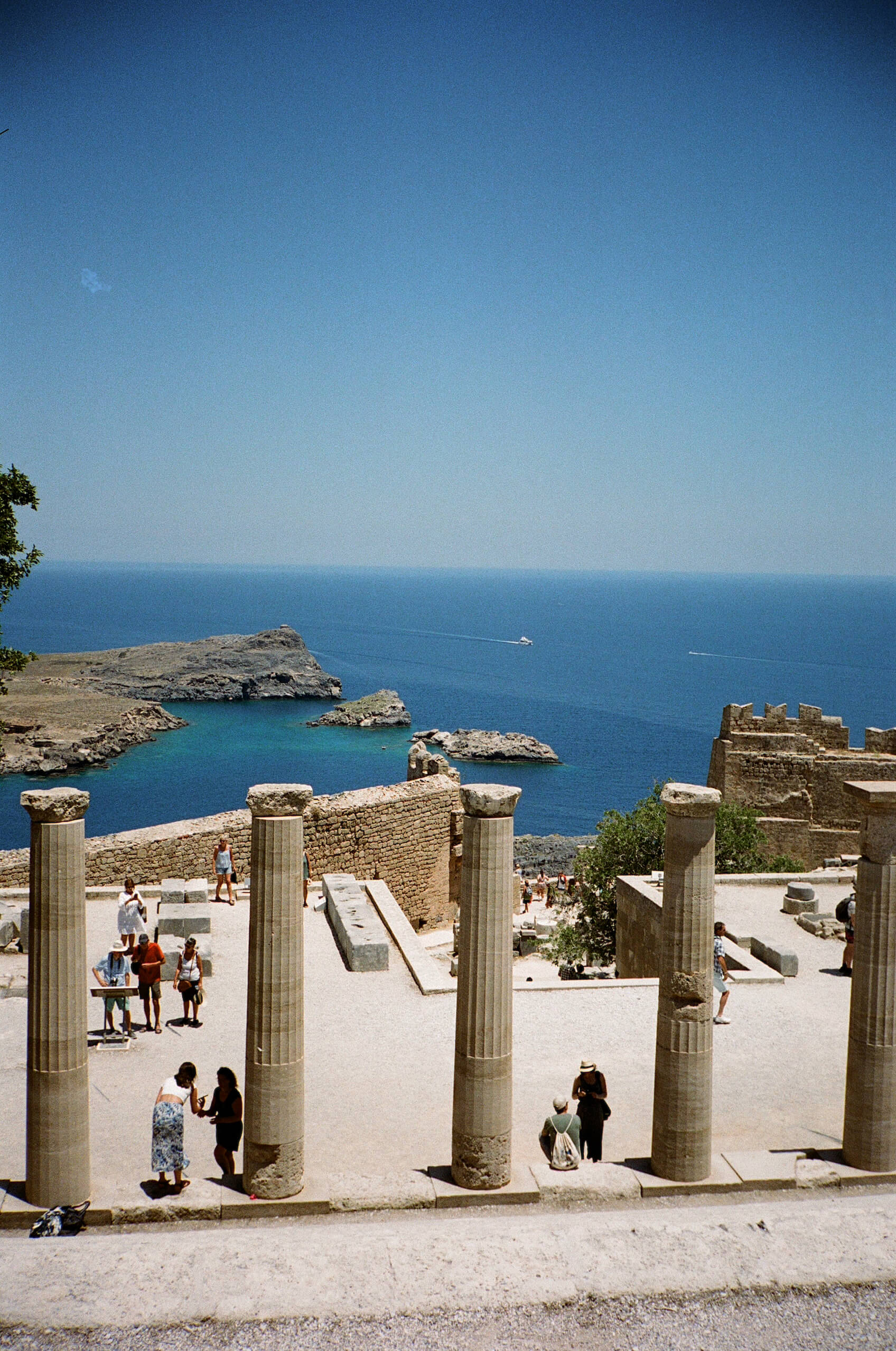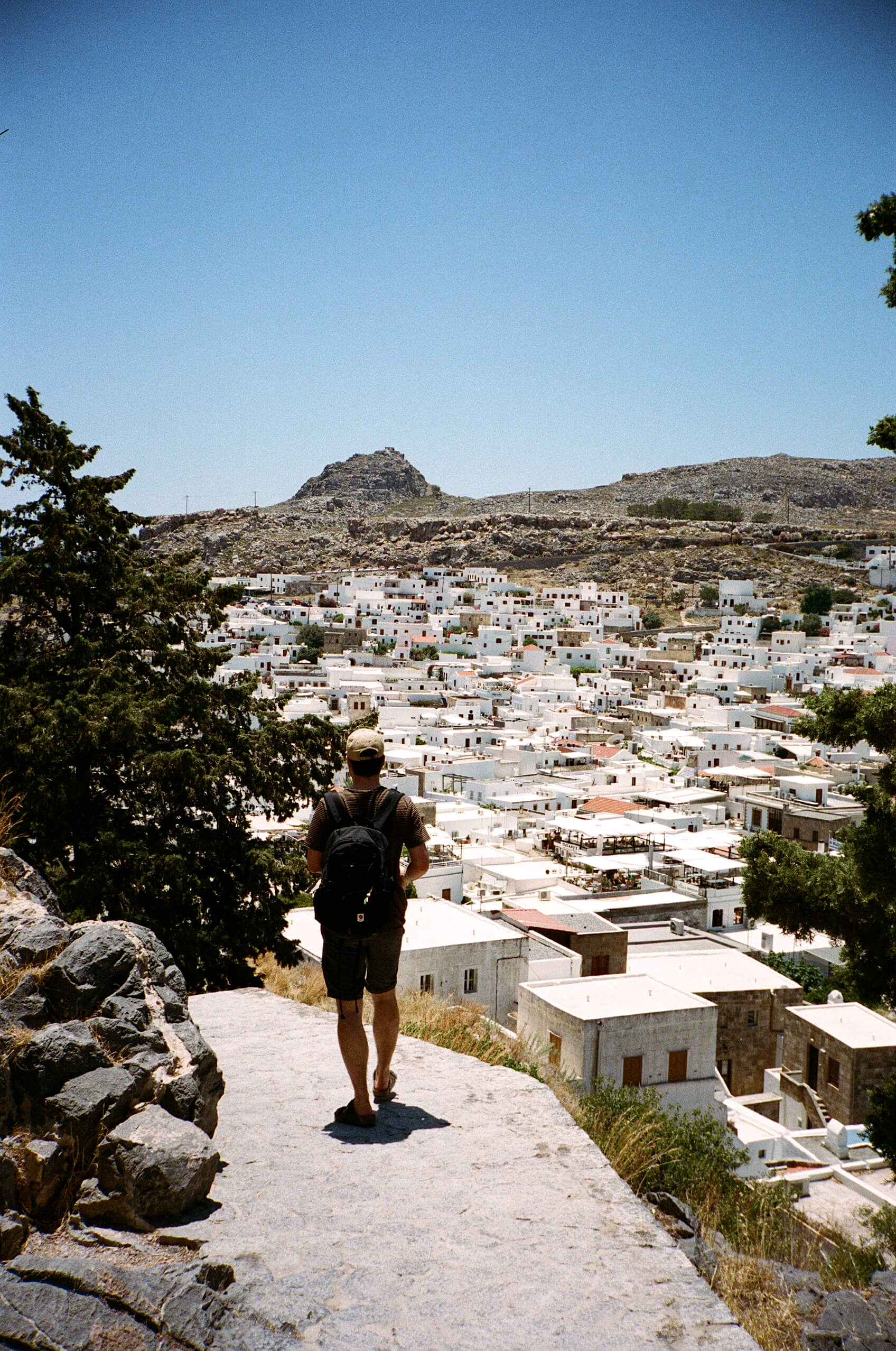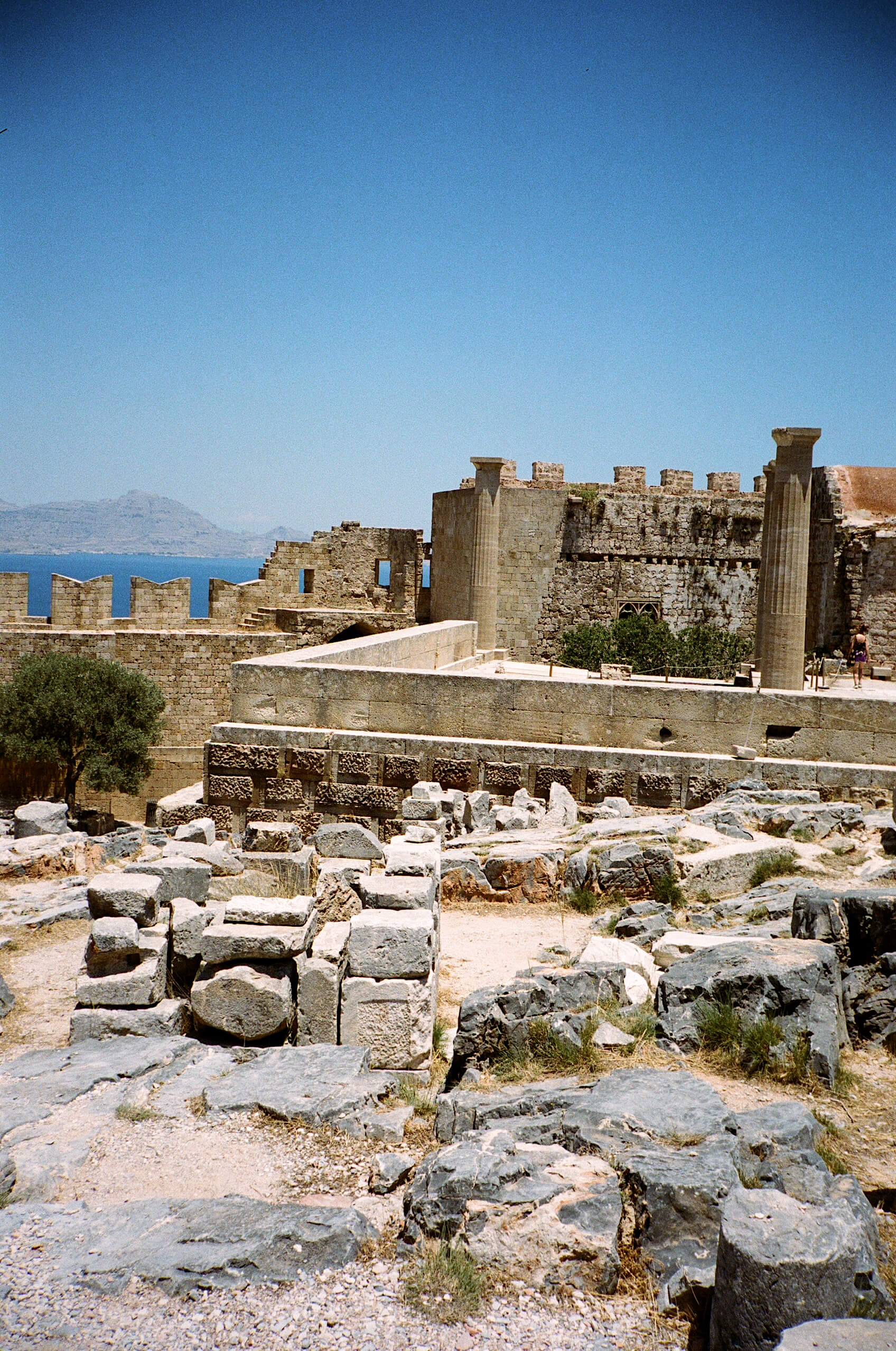 And last but certainly not least – I'd wholeheartedly recommend a trip to Kallithea Springs whilst you're in Rhodes!
Once known for it's thermal baths, it's now an incredibly chic, seaside spa area that features the most beautiful Art Deco style architecture and has it's very own beach area where you can cool after after a a stroll around the grounds. We initially went with the plan of grabbing some lunch and having a quick dip in the bay and ended up staying from lunch time until sunset because we were so in enamoured by the atmosphere and the setting.
It surprisingly wasn't super busy so we set up shop for the day and hired one of the sun loungers and just got in and out of the sea all day in-between reading and ordering drinks from the bar. It was one of the best days I've had this year and I'll be dreaming about this magical place forever. It was such a happy day and the crystal clear waters made this water sign very happy indeed!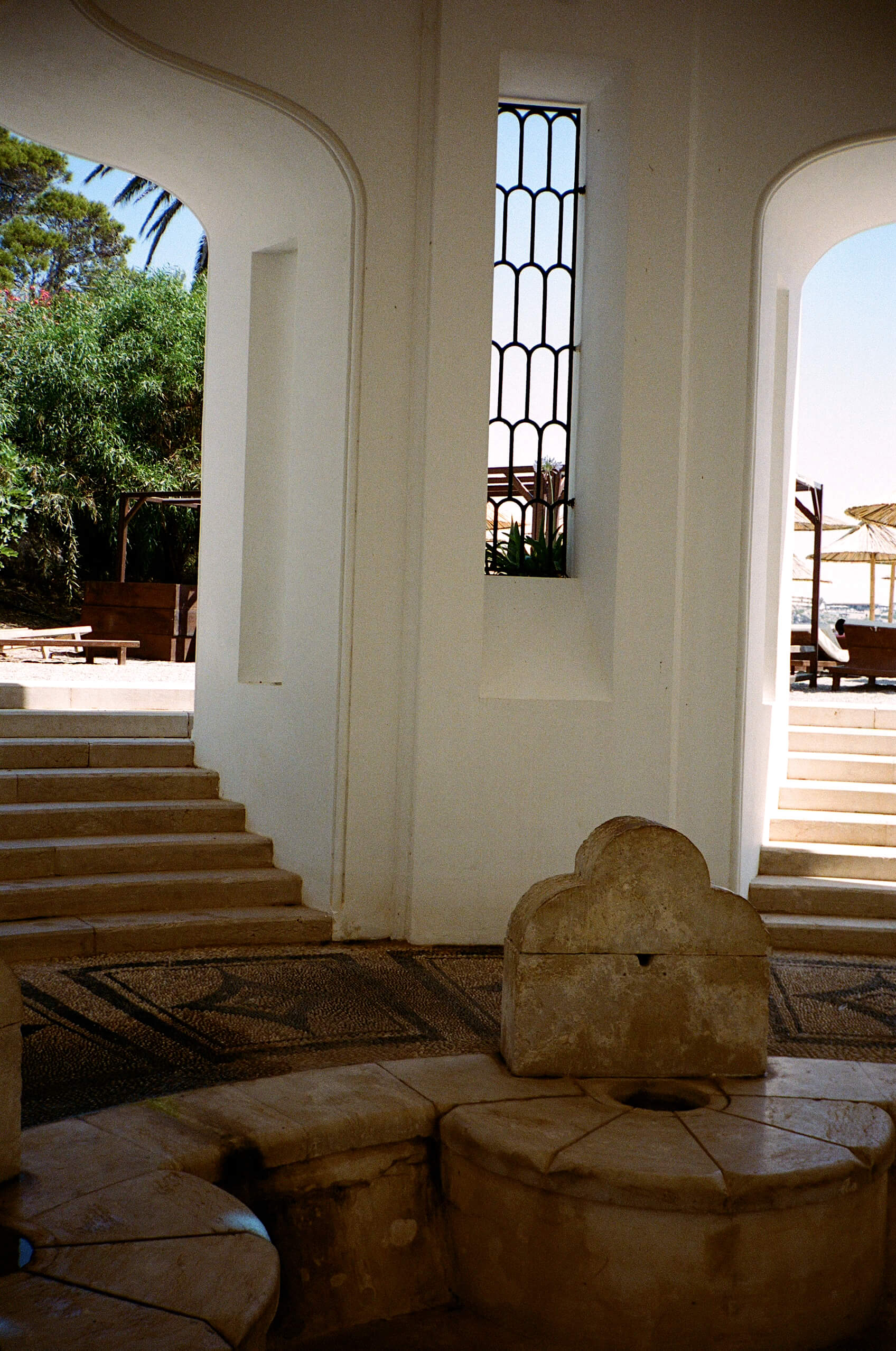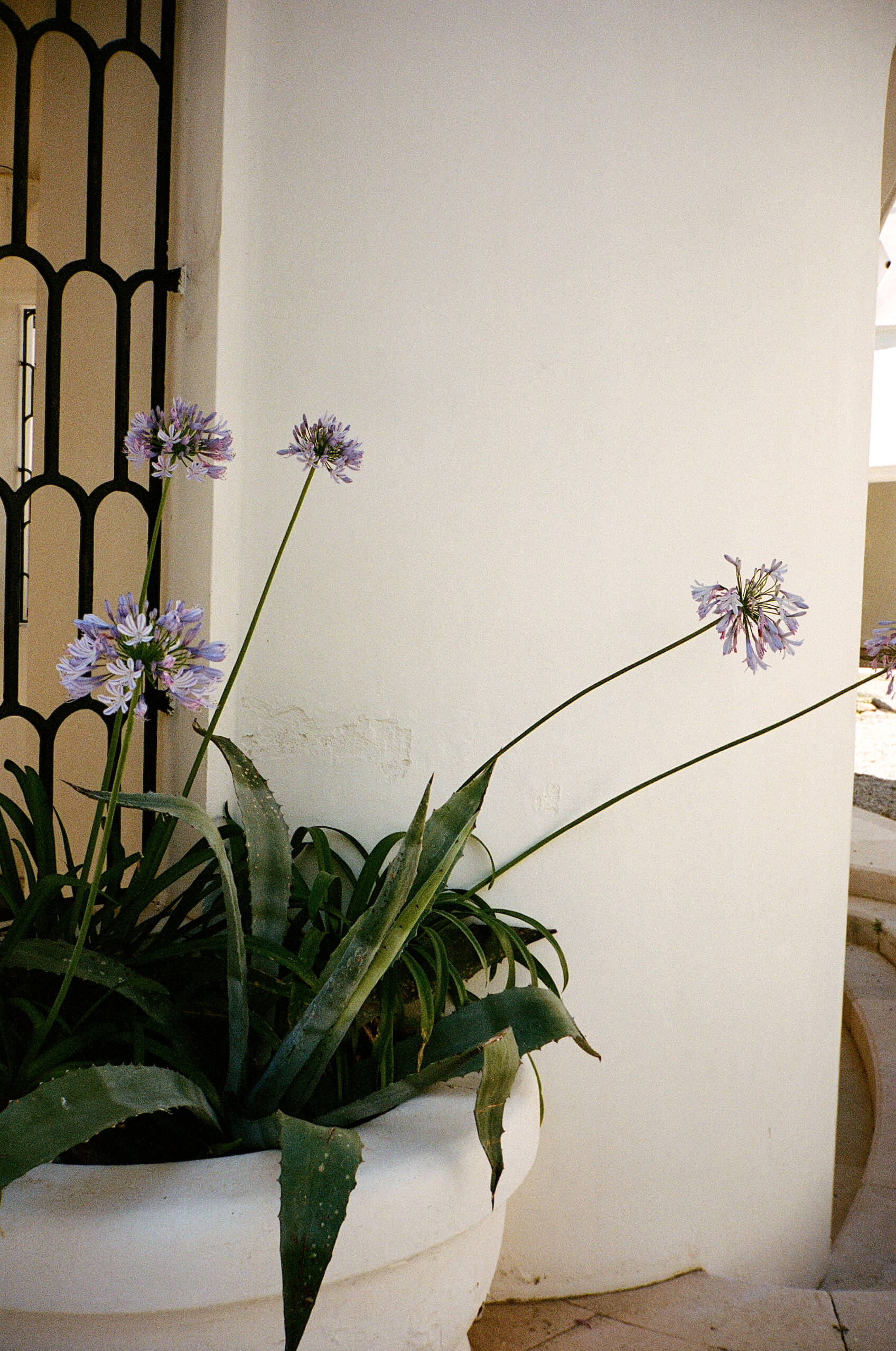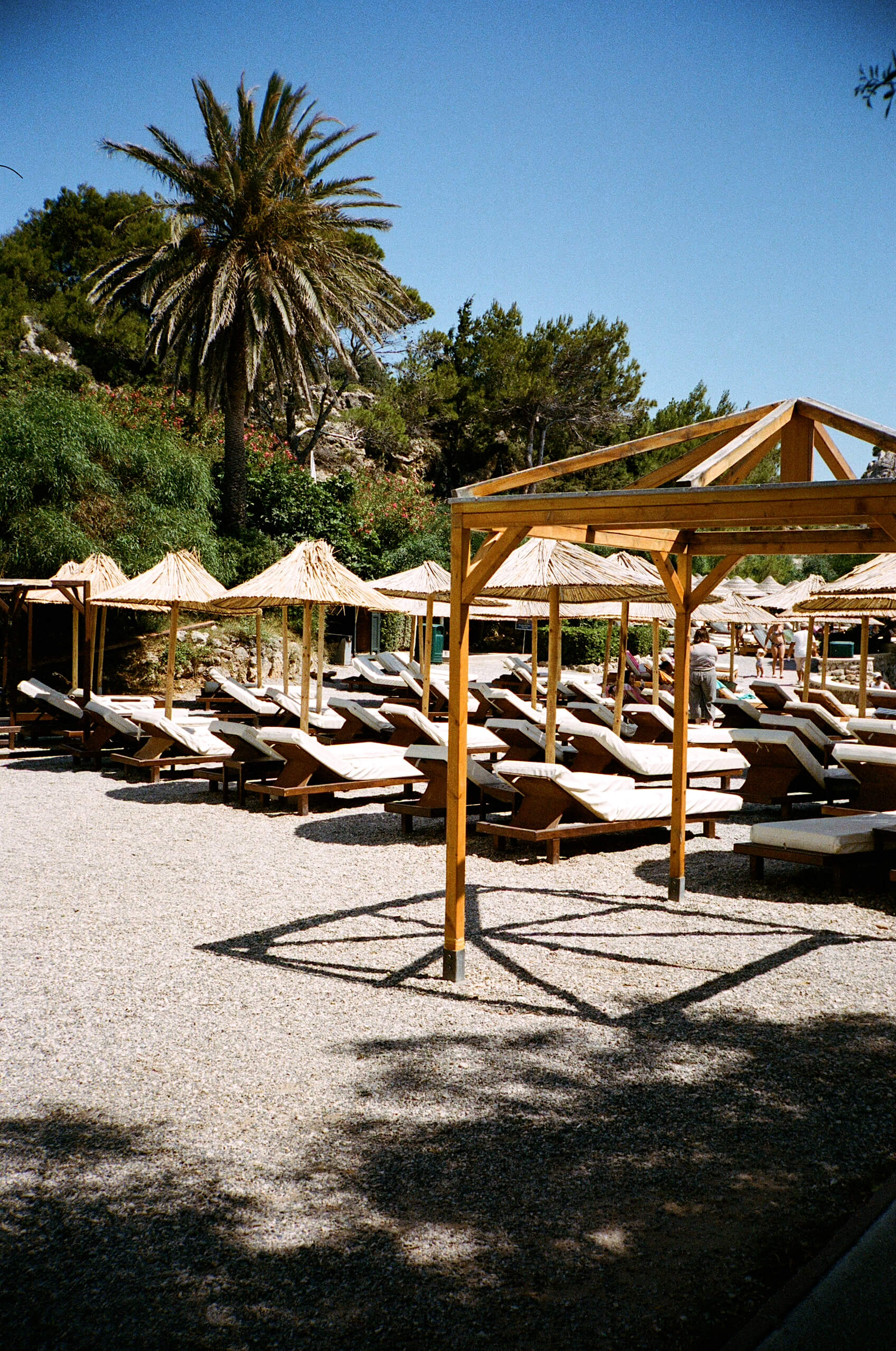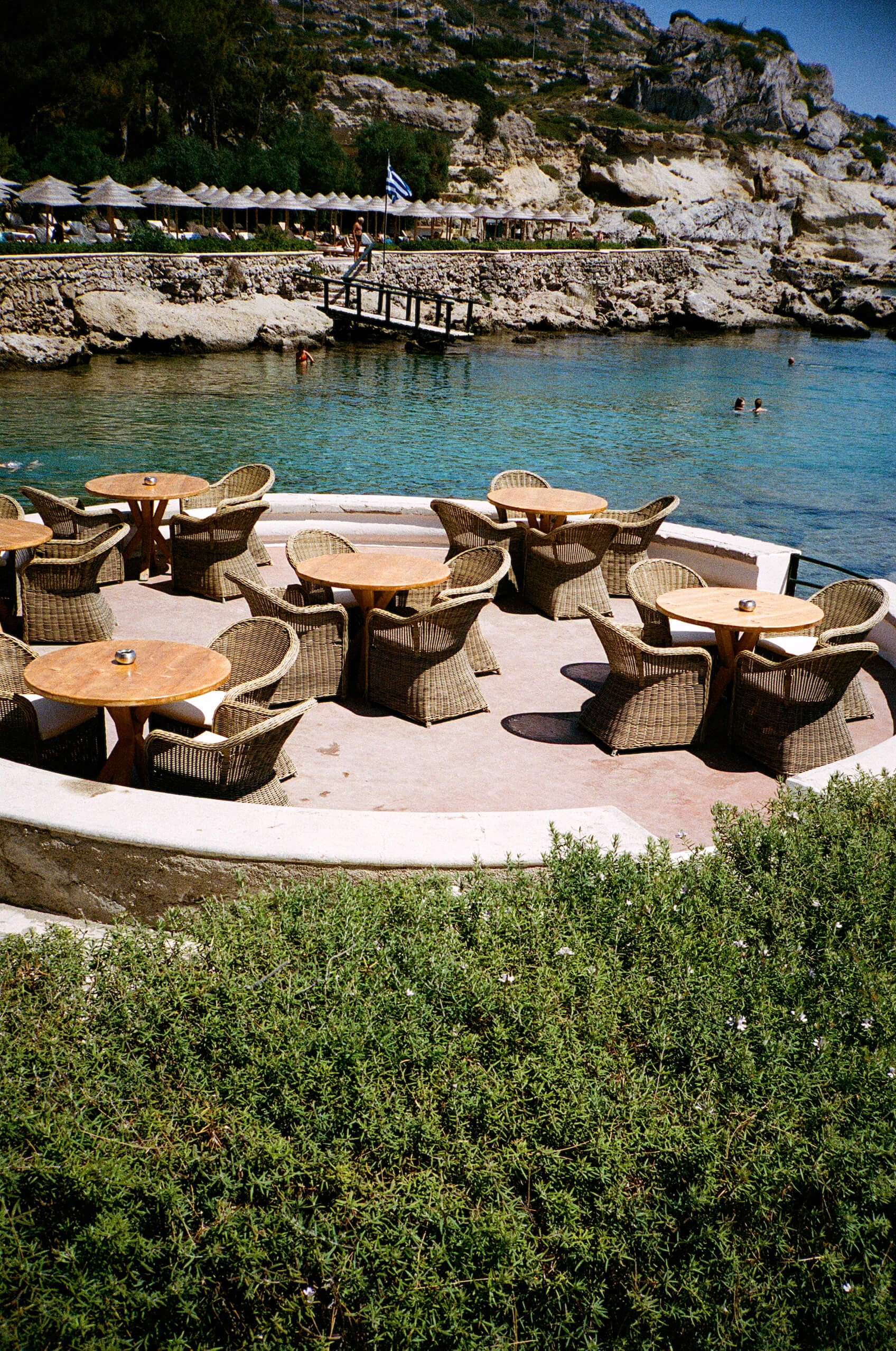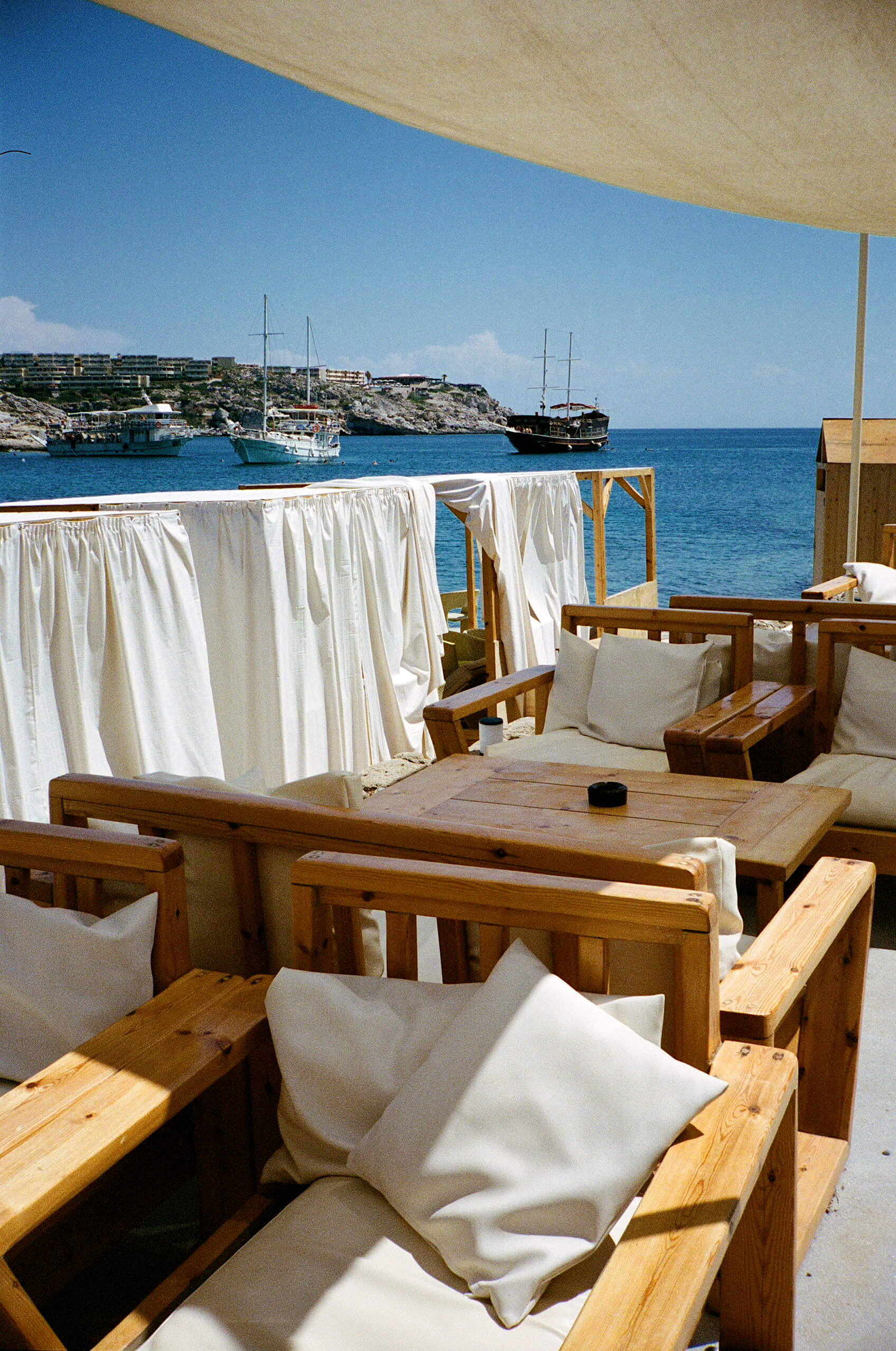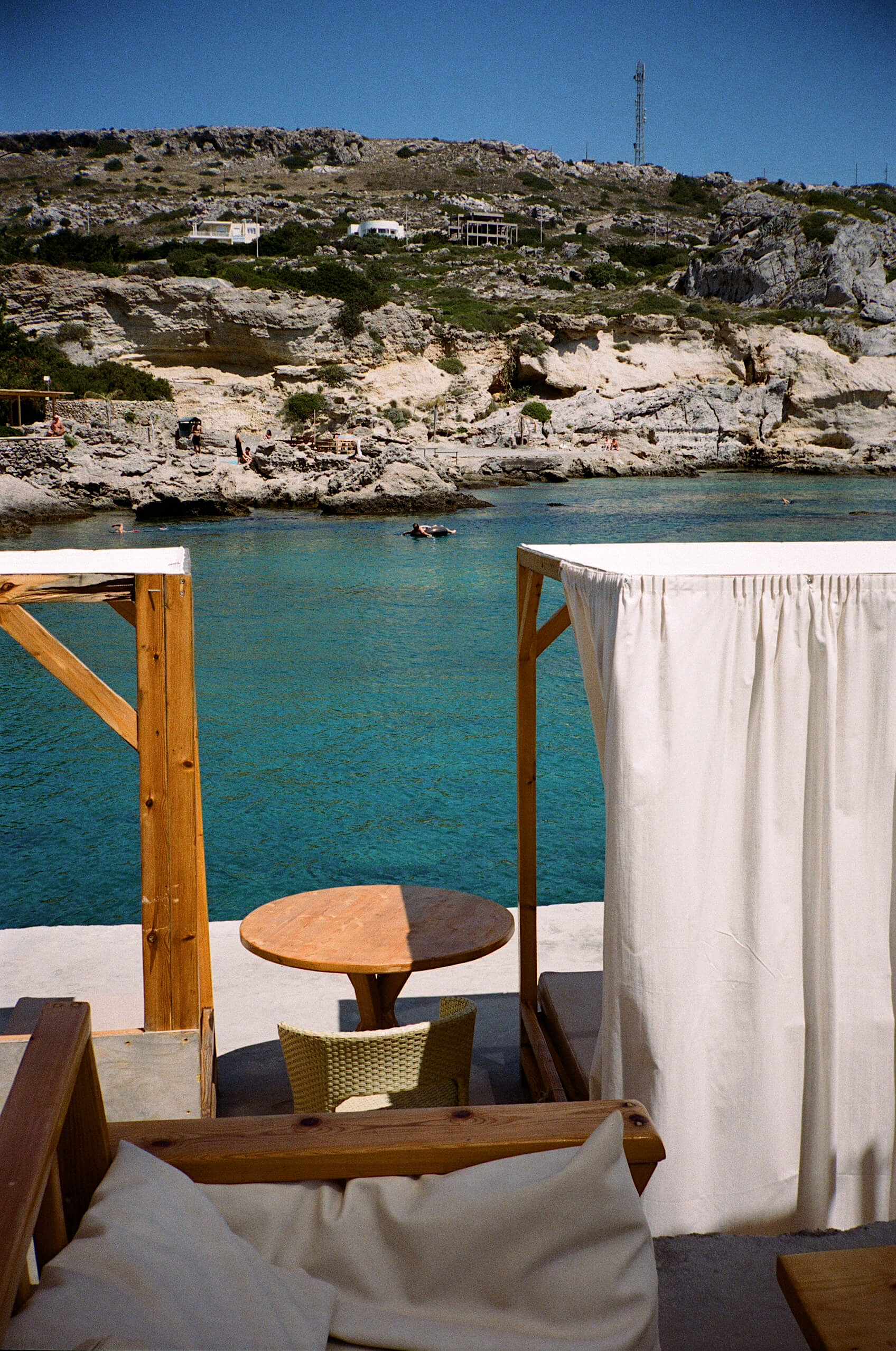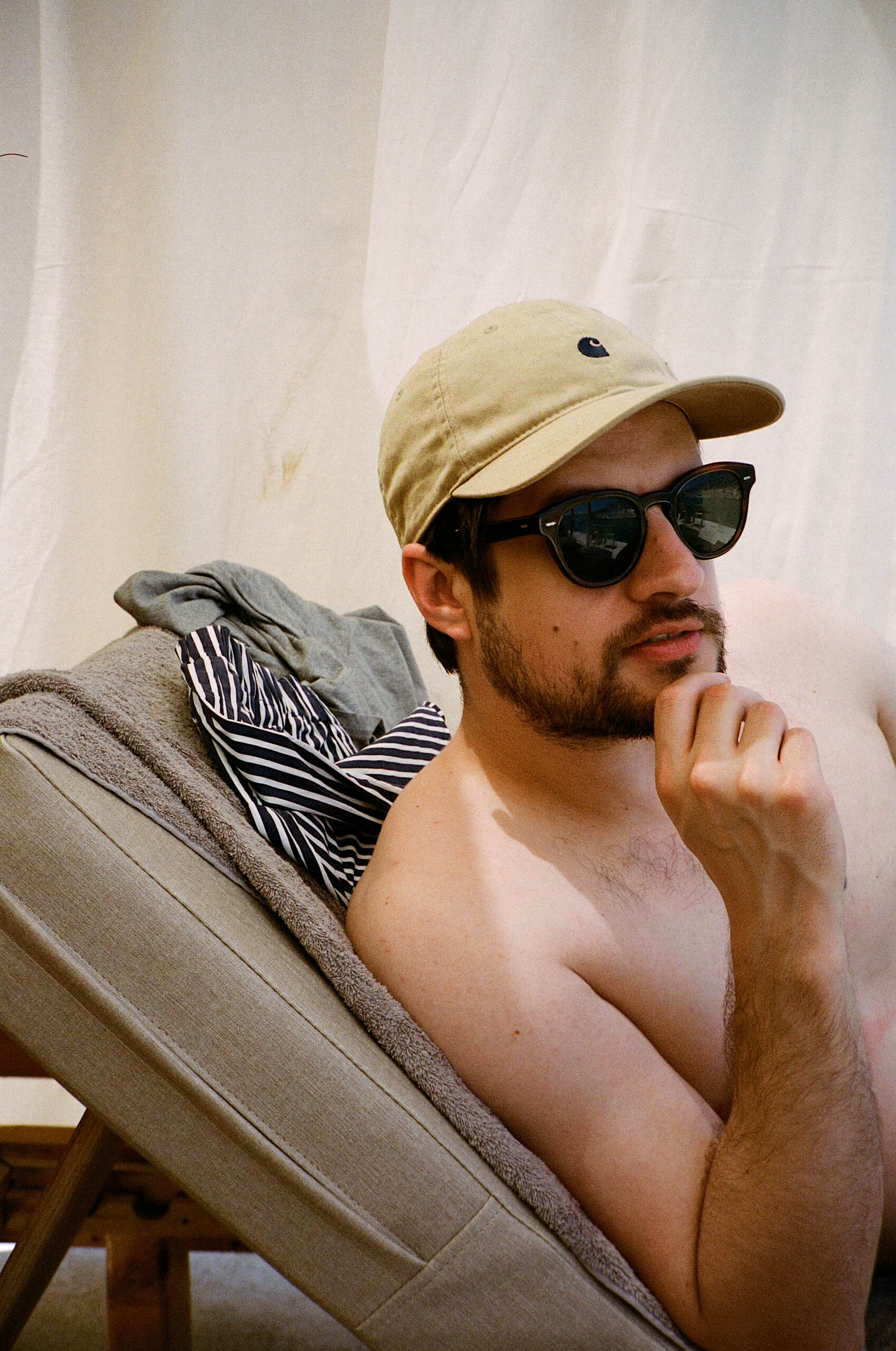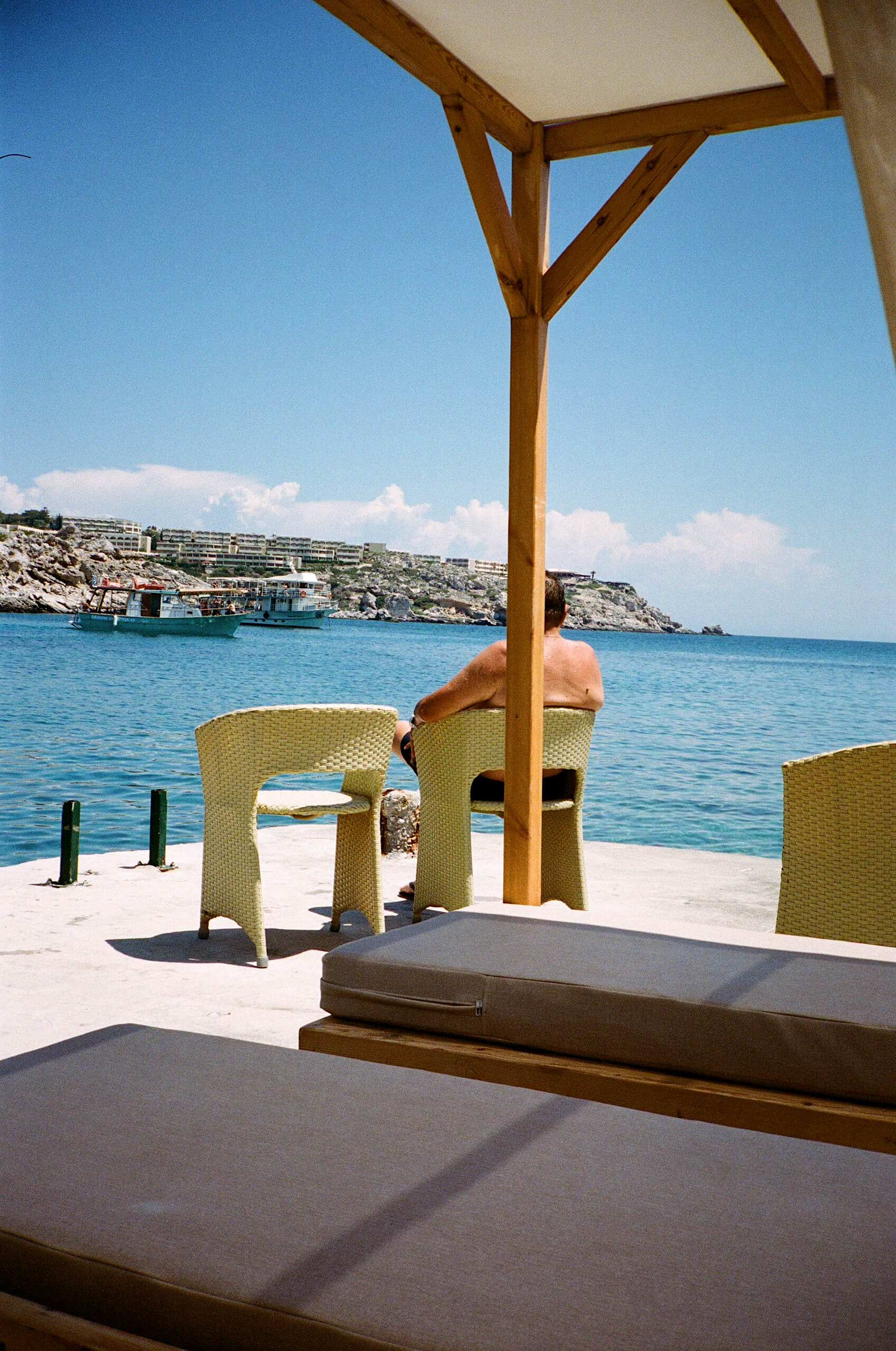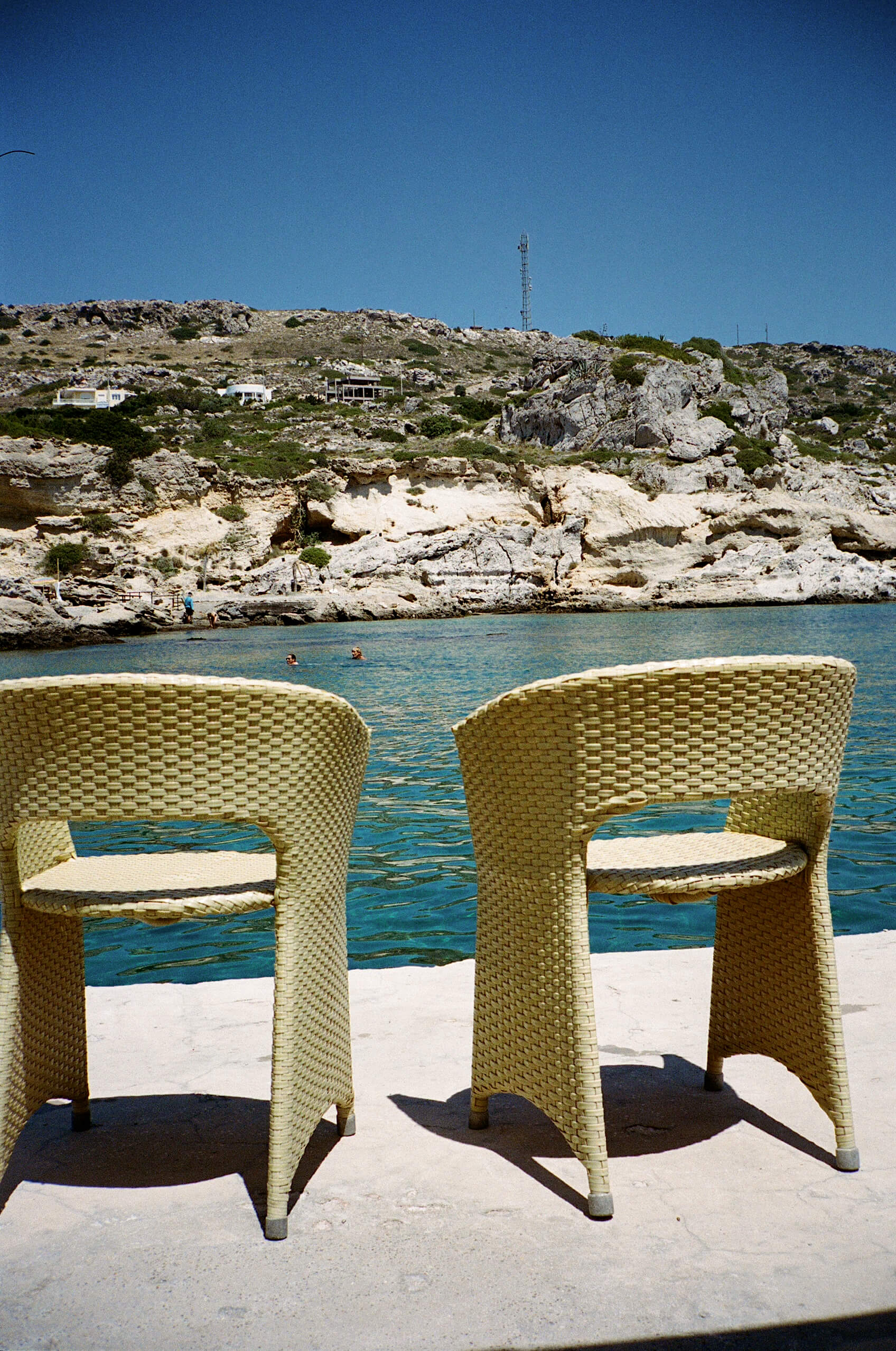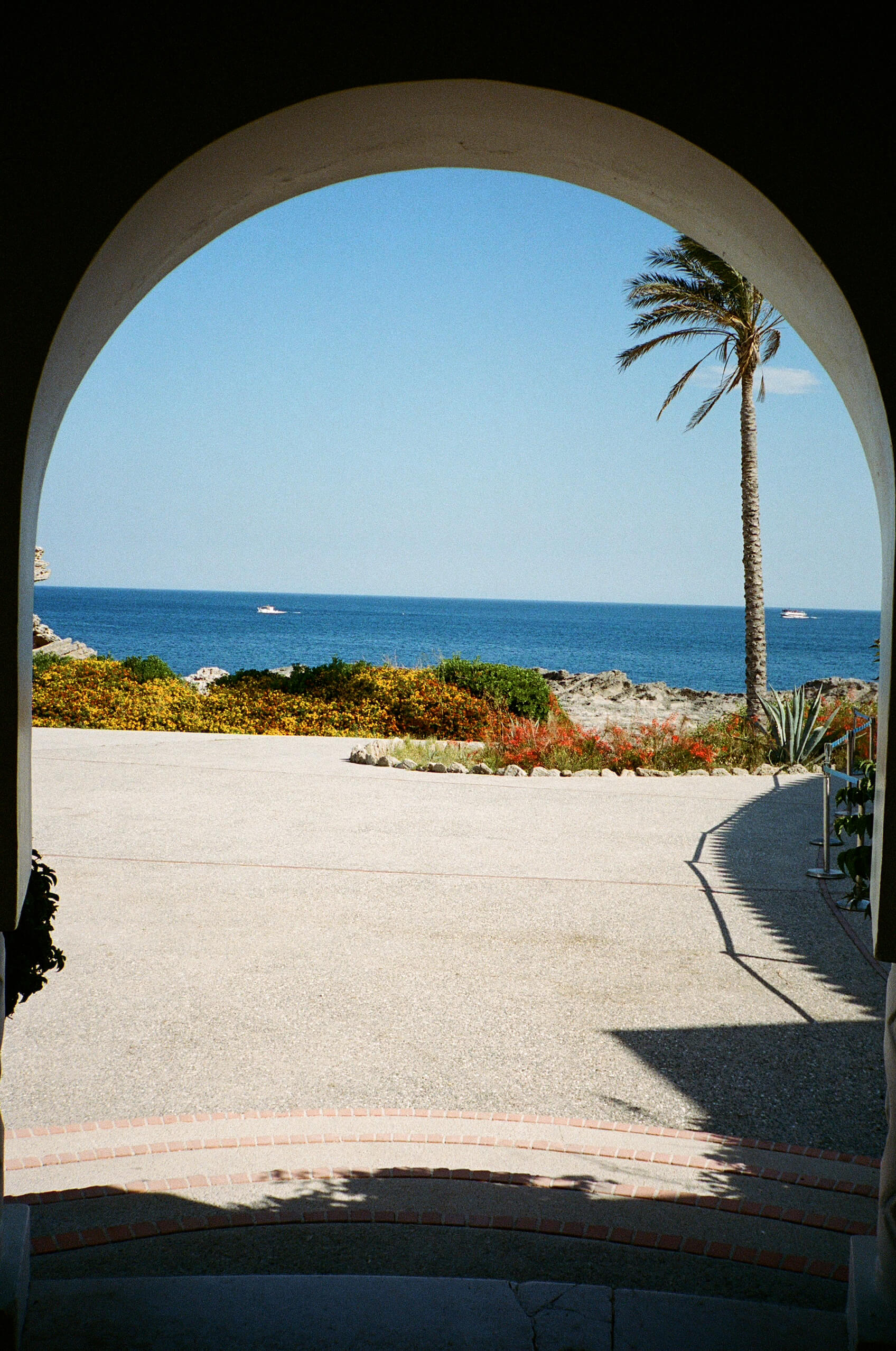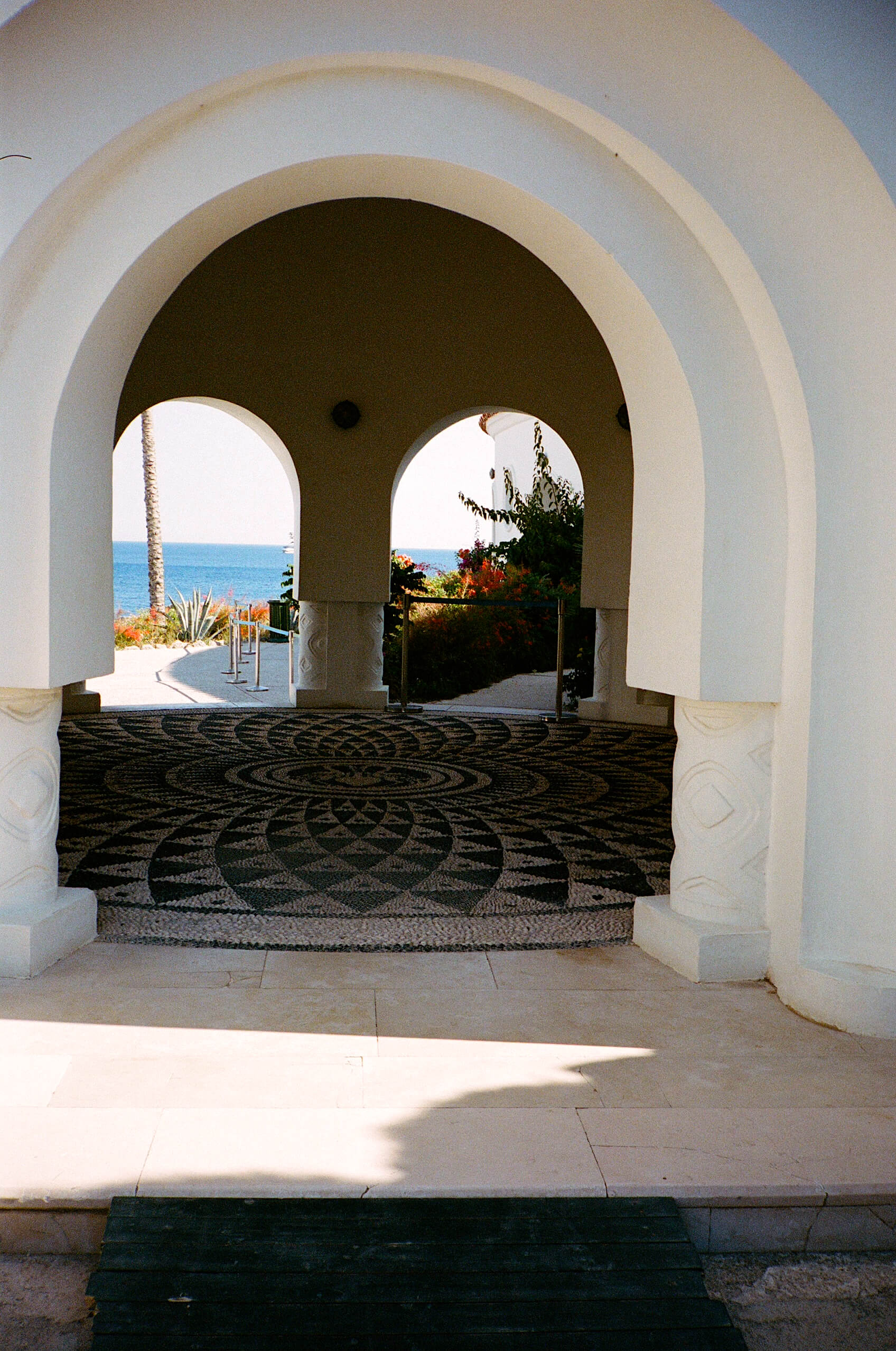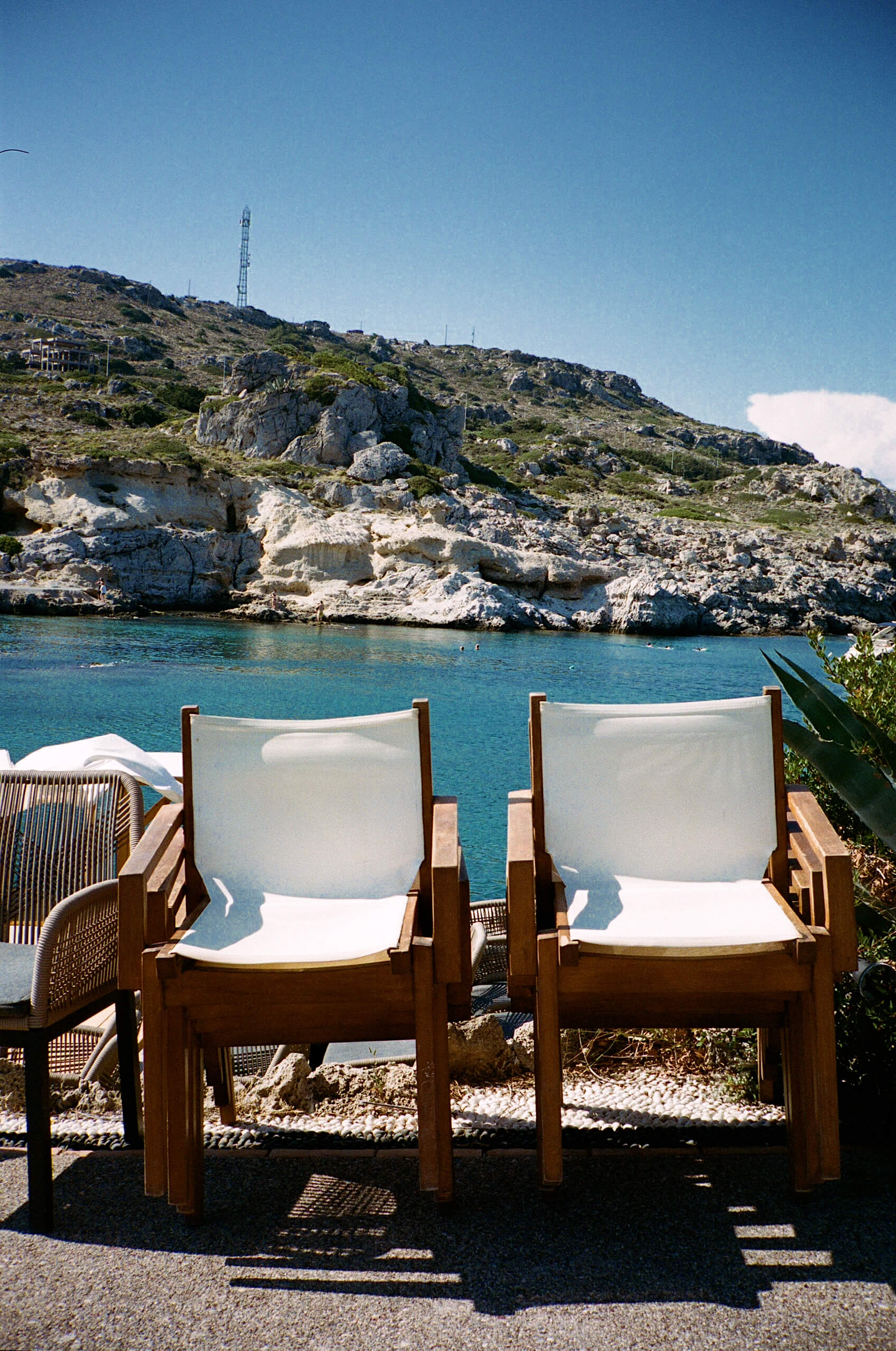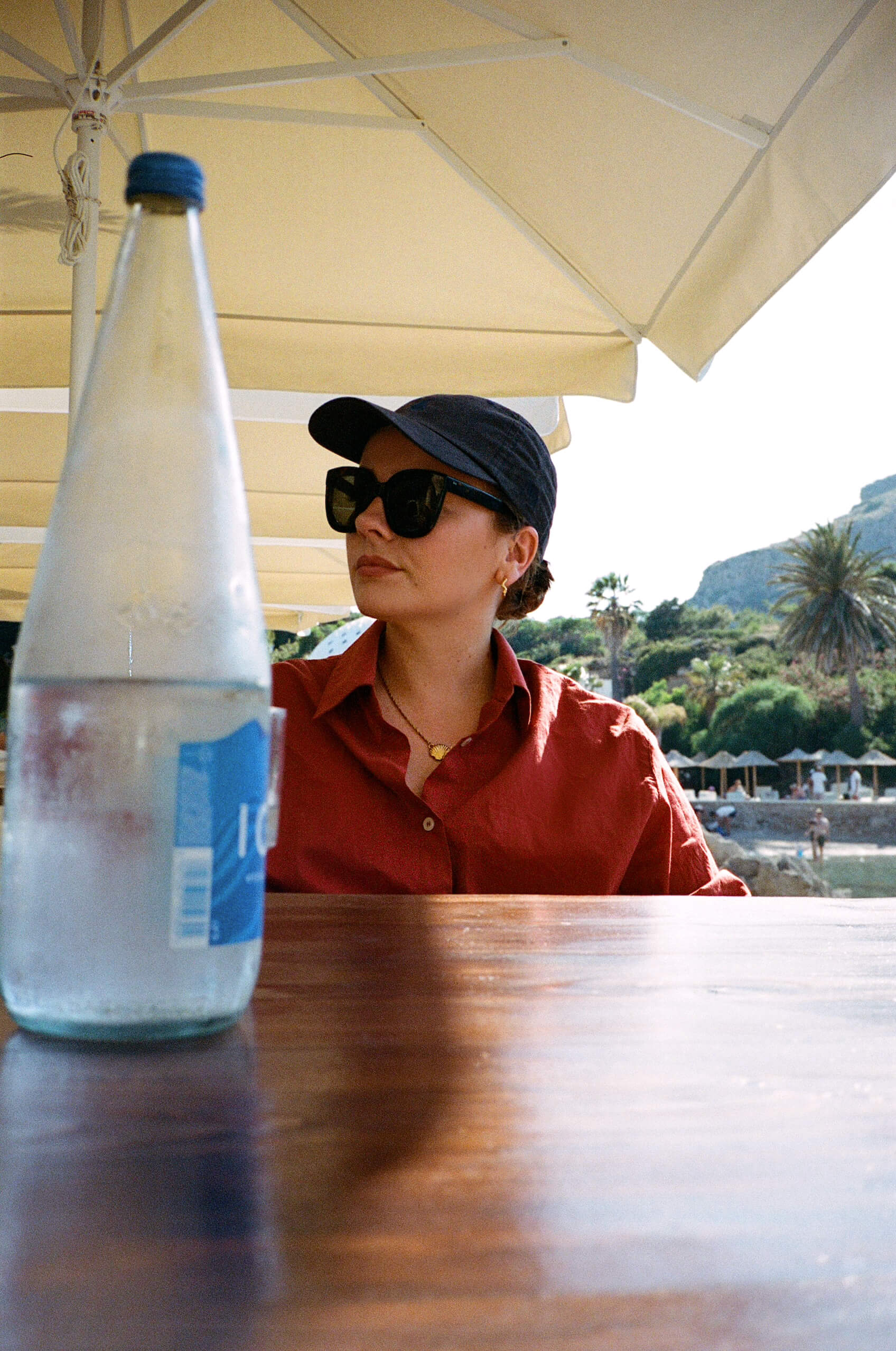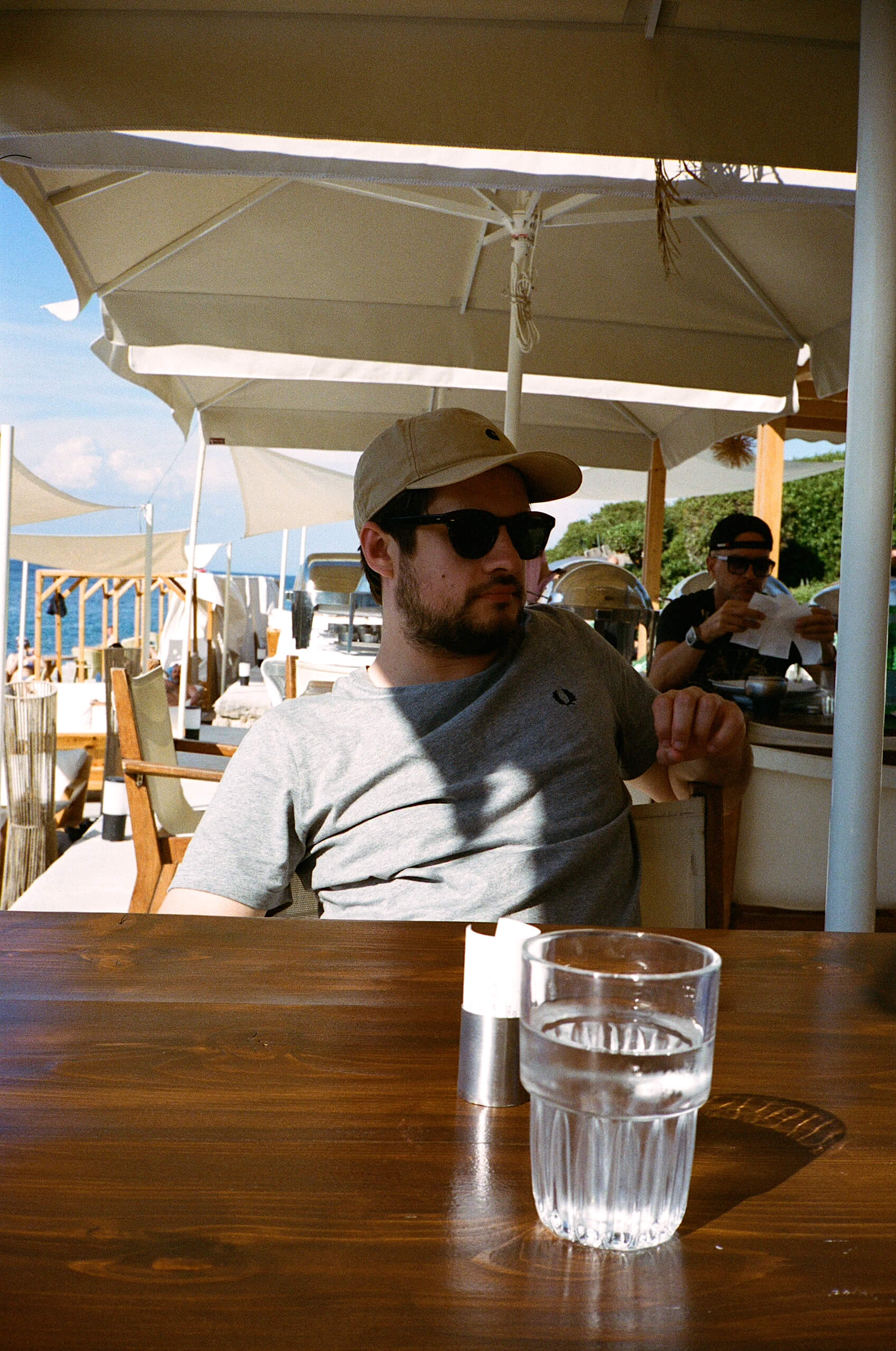 Thanks for reading as always & I hope you enjoyed this little film diary of a very special week – hopefully lots more travel posts coming your way this year! I've included some relevant links below incase you're interested in booking a trip to Rhodes at some point this year. Do let me know in the comments section if you have any questions at all 🙂
You can find Jet2 flights from Manchester Airport here! Or general Jet2 flights to Rhodes here.
You can find more information about the Electra Palace Hotel in Rhodes here! 
You can browse more holidays to Rhodes here! 
You can browse all inclusive holidays with Jet2holidays here!
---
All images taken on a Contax T2, using Portra 400 film!