I spent last weekend in Amsterdam – a city I haven't been back to for quite a few years now. Sam and I went the summer after we graduated, and it was a very different experience indeed. It's just a short fifty minute flight from Manchester, and It was lovely to head back with no real agenda other than to relax and eat our way through the city…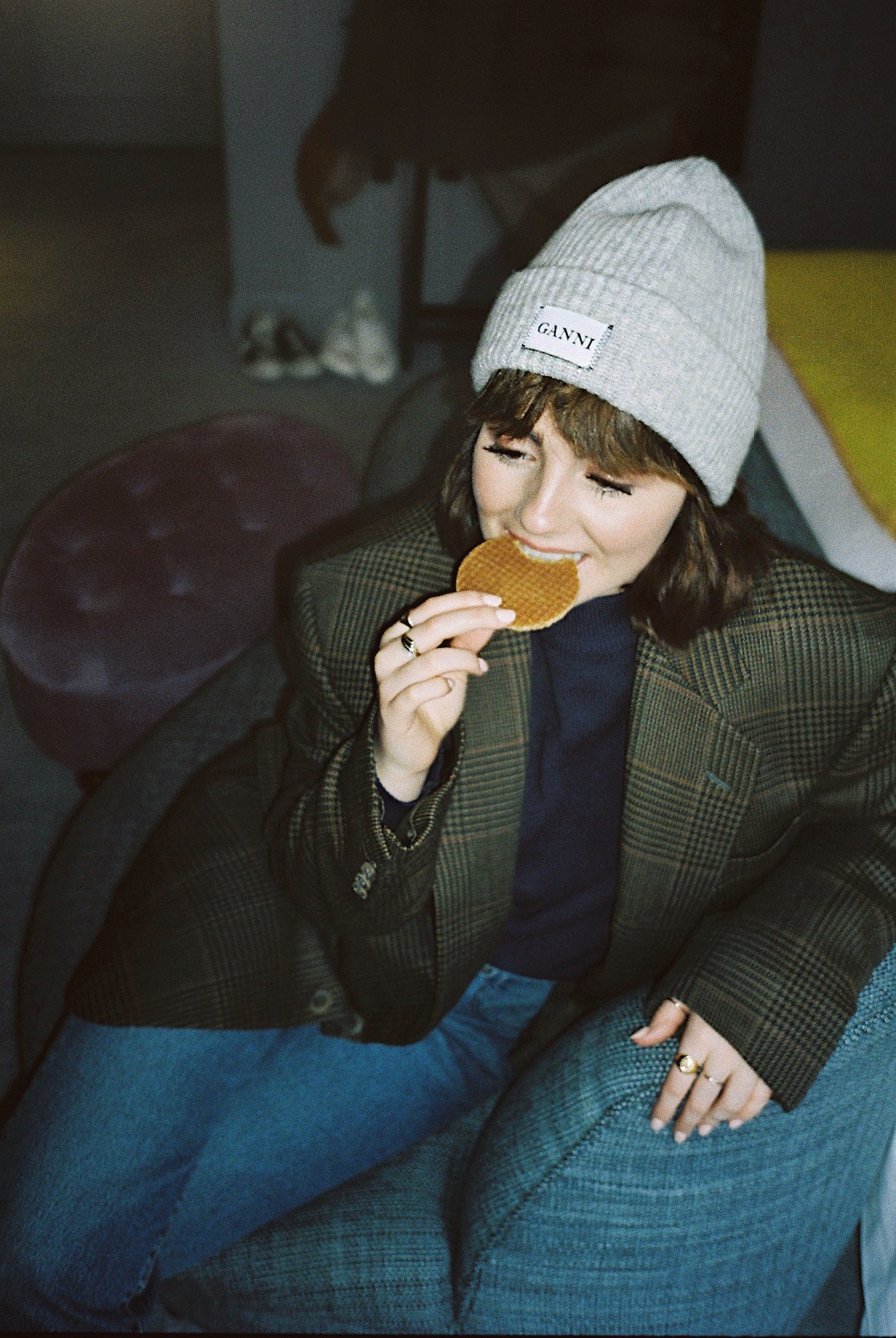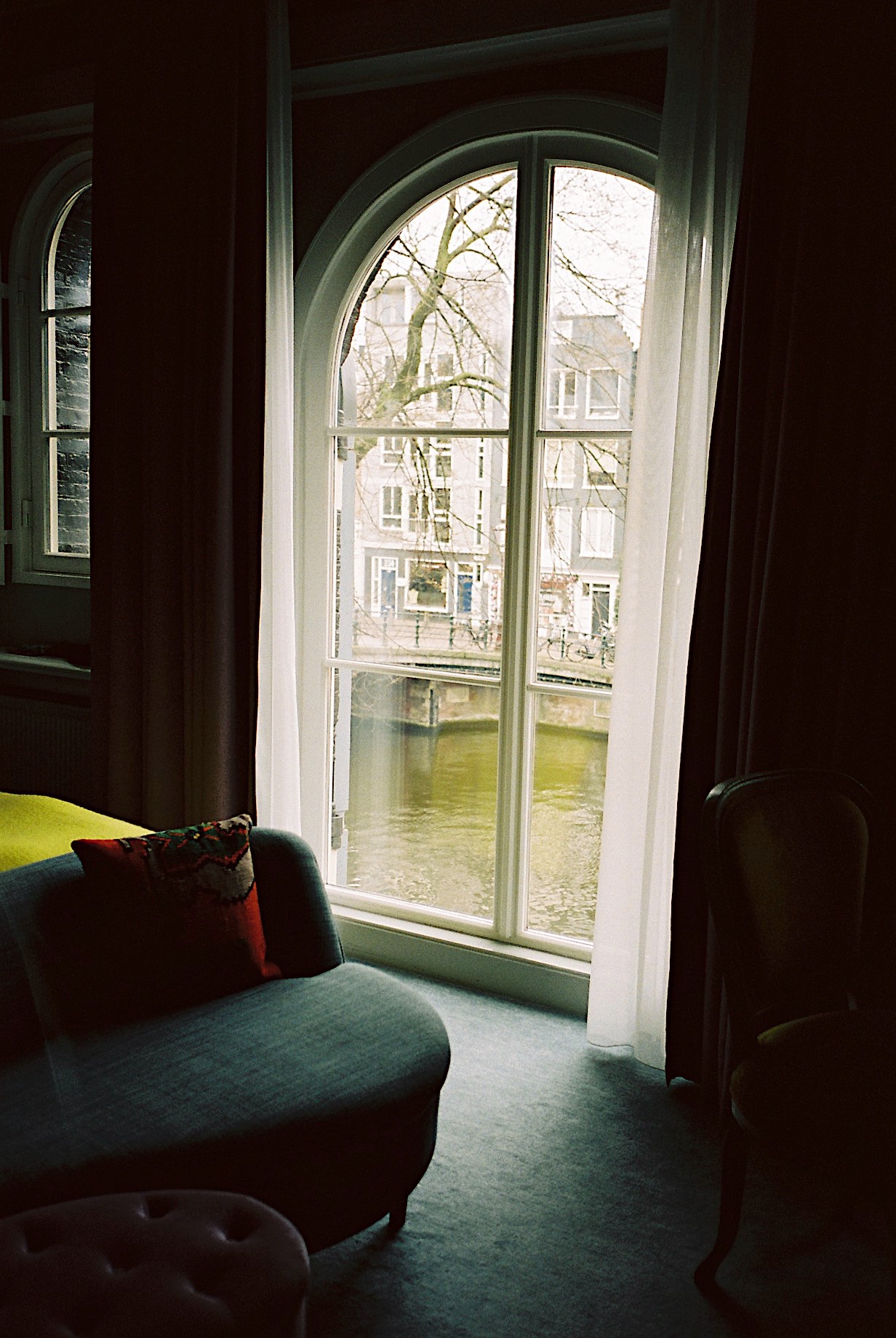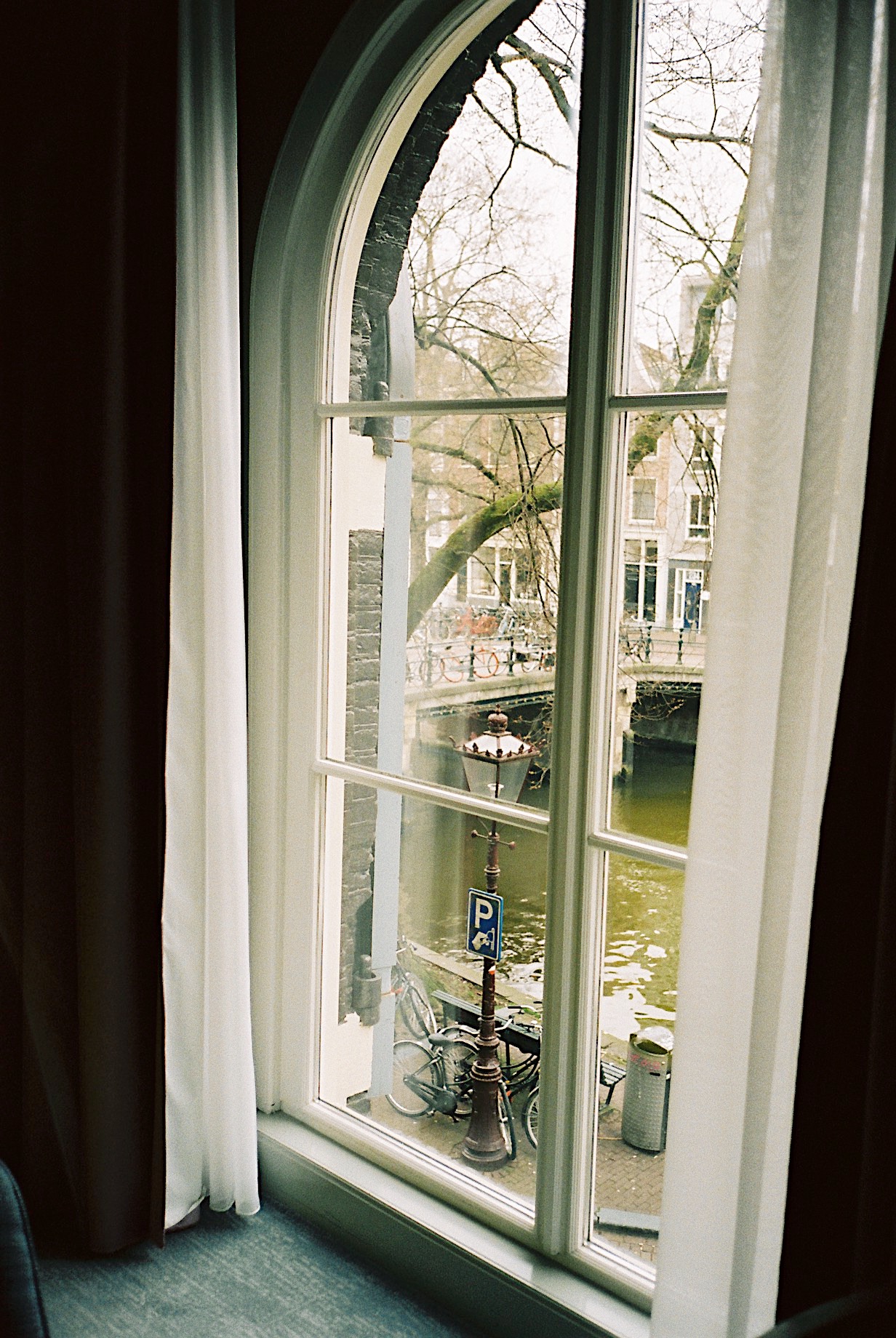 We were lucky enough to stay at the beautiful Pulitzer Hotel – they offered two nights complimentary and I paid for the third evening. It's one of those places I'd seen a lot on Instagram, and It instantly felt like home. There's lots of themes suites that all look amazing, but we stayed a cosy room with a canal view. It was amazing to watch the boats go by whilst having a morning coffee in bed…
The hotel couldn't have been in a better spot. You're basically right in the 'nine streets' of Amsterdam with plenty of little shops, cafes and pubs right on your doorstep. It's also super close to the Anne Frank House so there's lots of things to fill your time with if you don't have much of it to spare. Oh, and there's a great vintage shop called Episode that basically a three minute walk from the hotel – I picked up an amazing little jacket and a little knitted tank top. I believe there's a few of them in the city but this one was enough to satisfy the vintage magpie in me for the weekend…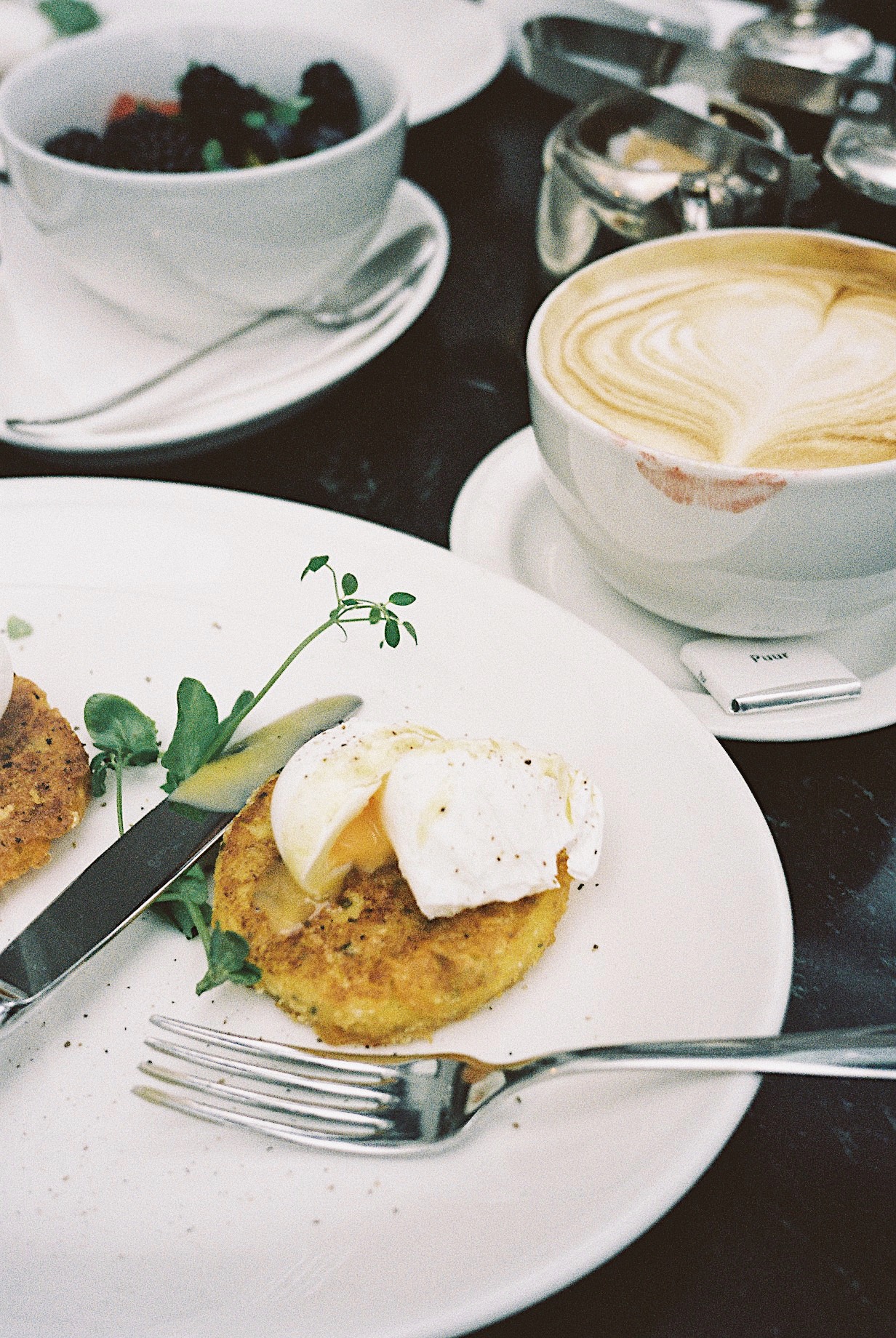 The hotel also has its very own boat, meaning you can avoid the big tourist ones and have a more intimate experience on the water. We paid 40 euros each for a 75 minute tour on the canal. The boat was over a hundred years old and our tour guide mentioned that Churchill had once been a passenger! We also learnt that the boat was electrically charged right in front of the hotel which means zero pollution to the beautiful canals. The tour runs rain or shine, but definitely book when you arrive to avoid disappointment as it's a popular activity!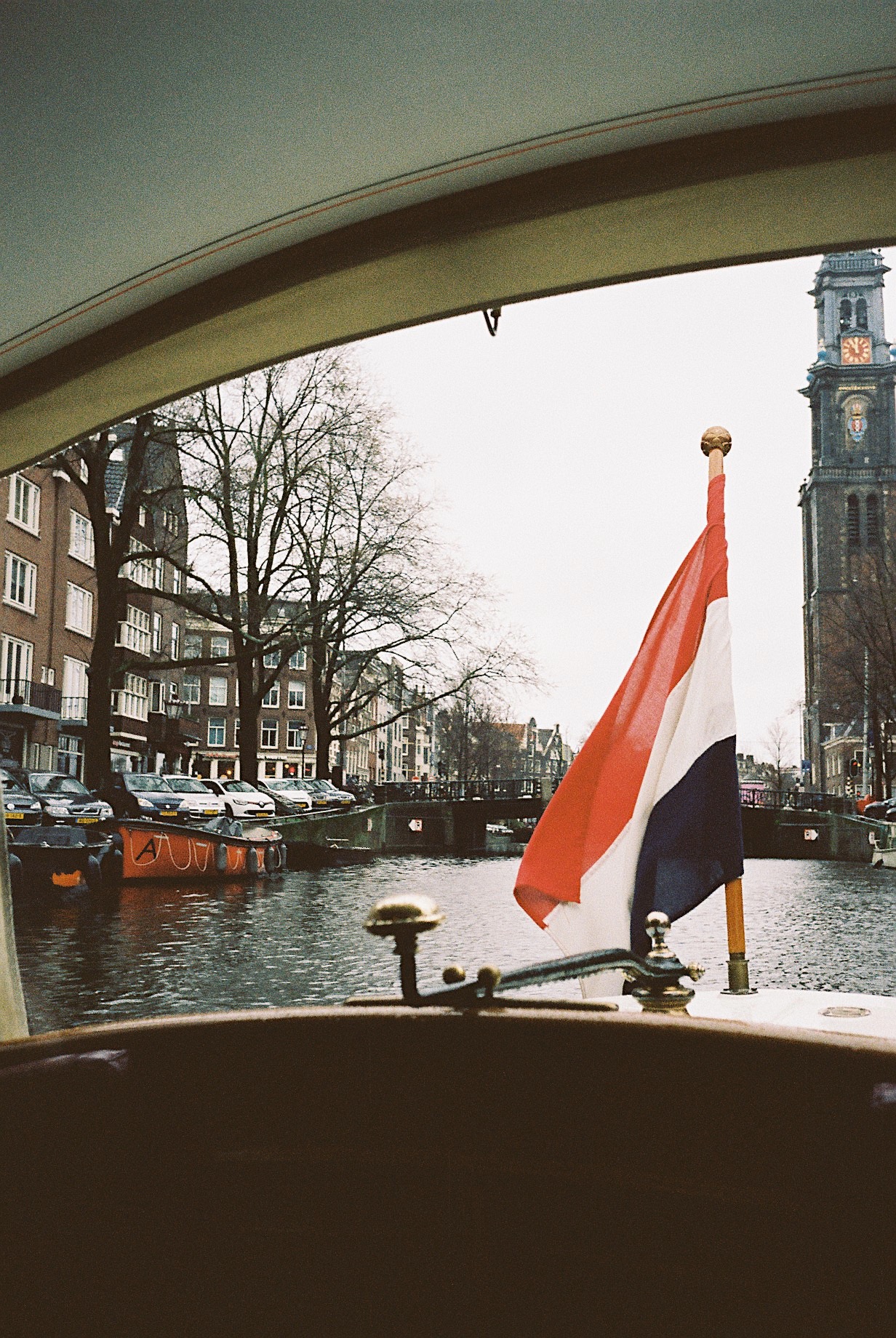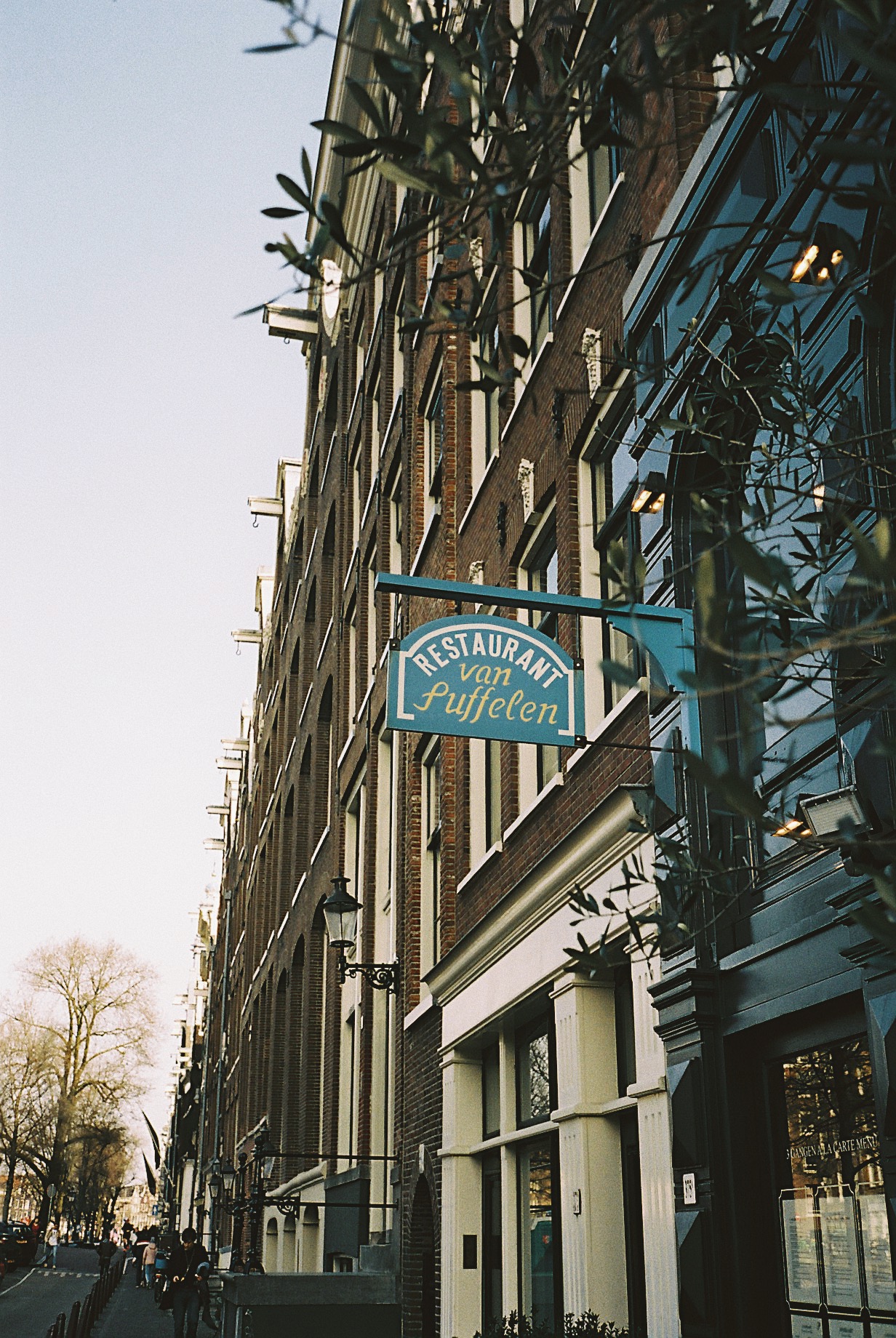 On the first evening we took a little stroll to a nearby restaurant called Van Puffeleen – probably one of the best meals I've ever had. I got the parsley salmon with mashed potatoes and I think I'll be dreaming about it for months to come. The atmosphere was amazing for a little date night and all of the staff were so friendly…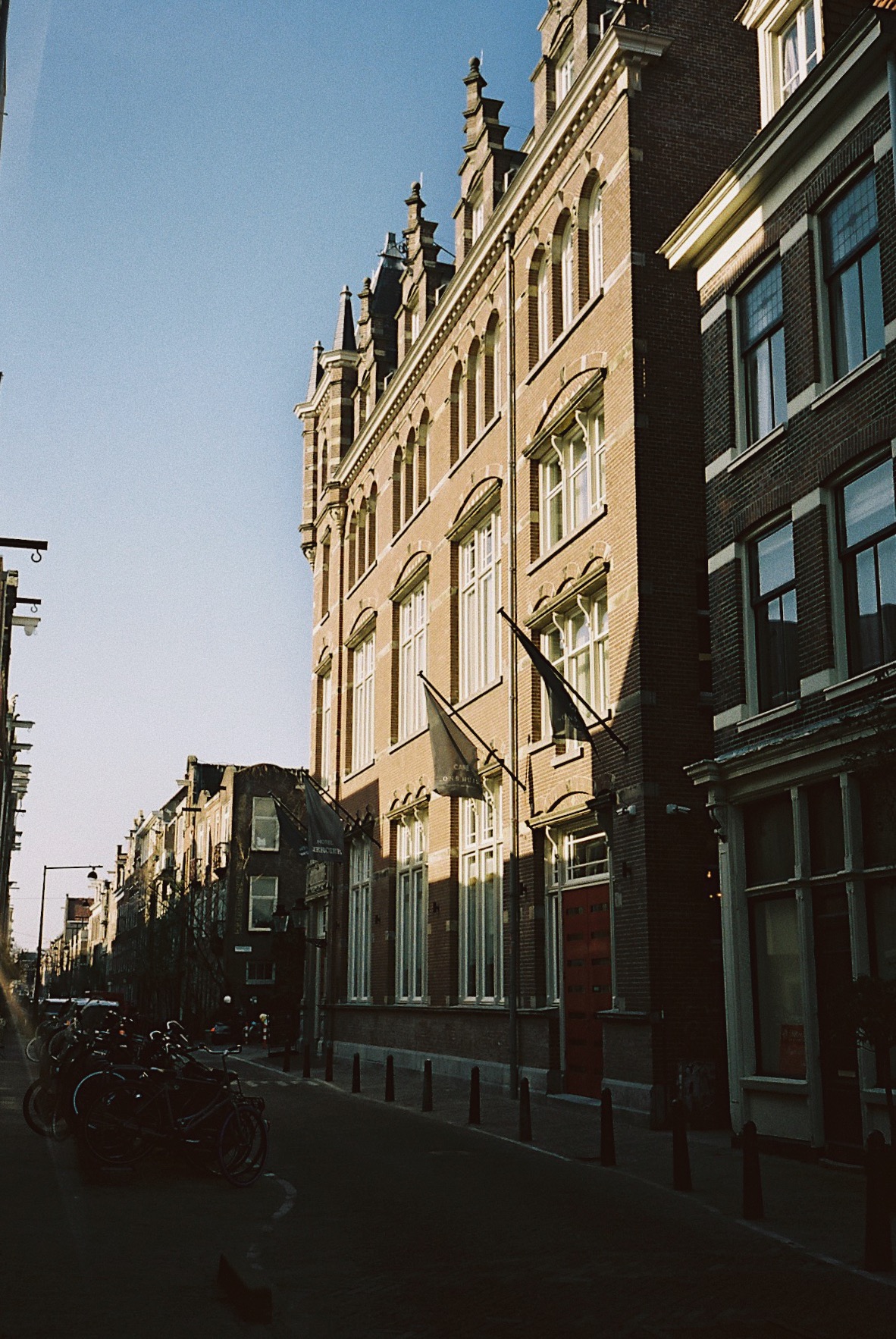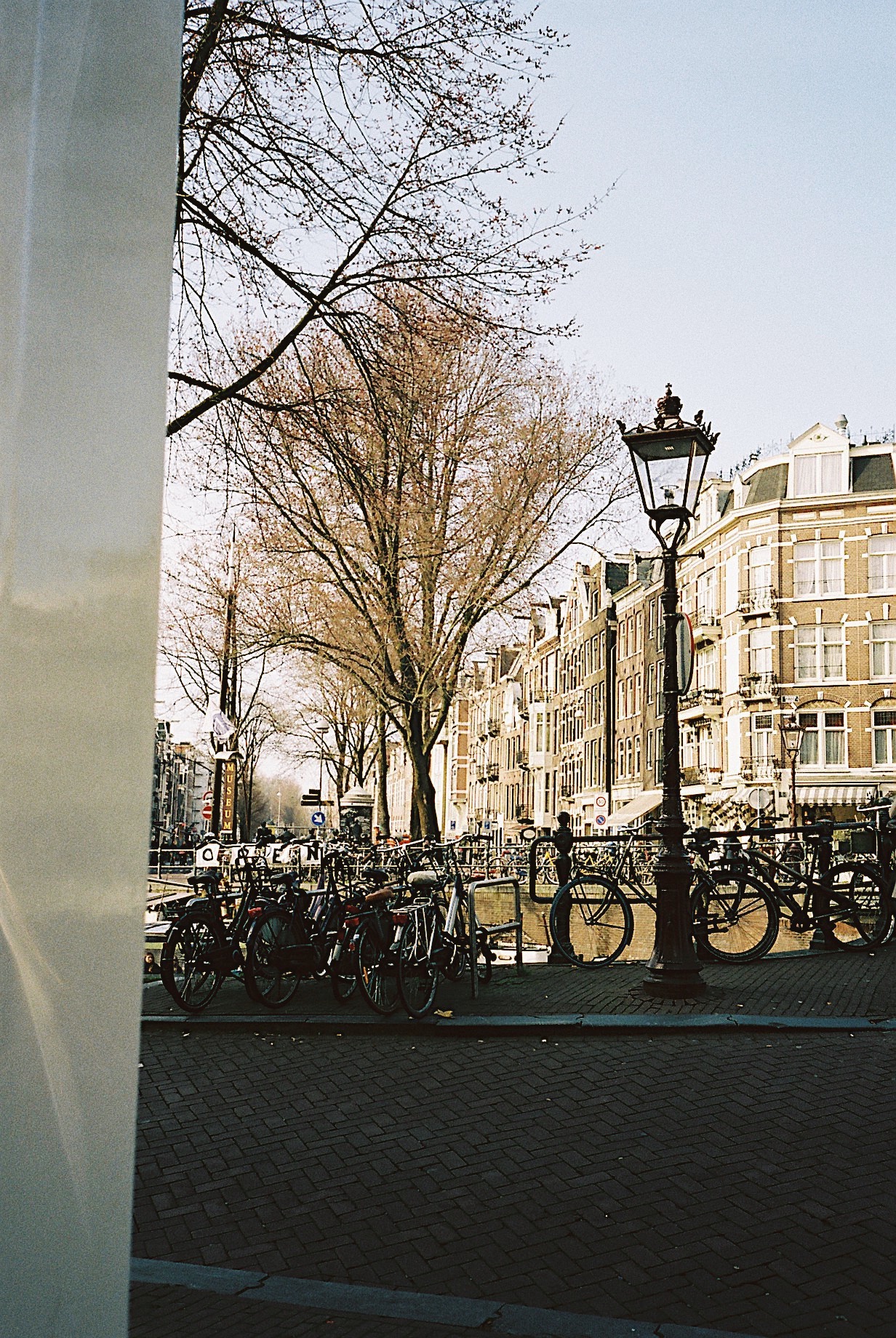 We didn't feel as though we needed to stray to far from the area we were in as everything seemed to be at our fingertips. The first day was super sunny so we headed out in search of some outdoor seating – we stumbled across Le Pain Quotidien and had coffee in the sunshine. The menu options were amazing if you're in search of something healthy or vegi/vegan. They are also known for their freshly baked goods so I'm itching to go back and try more…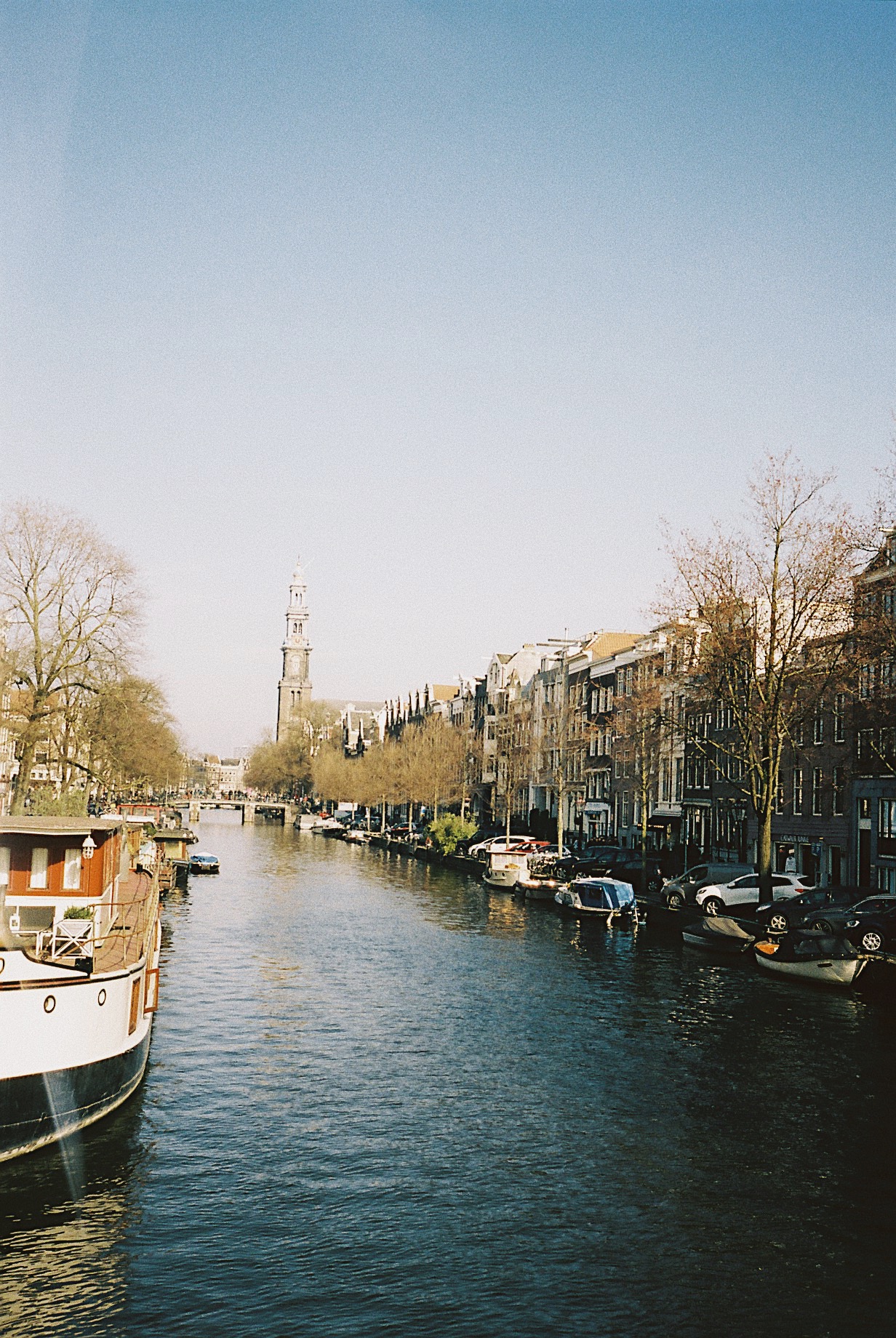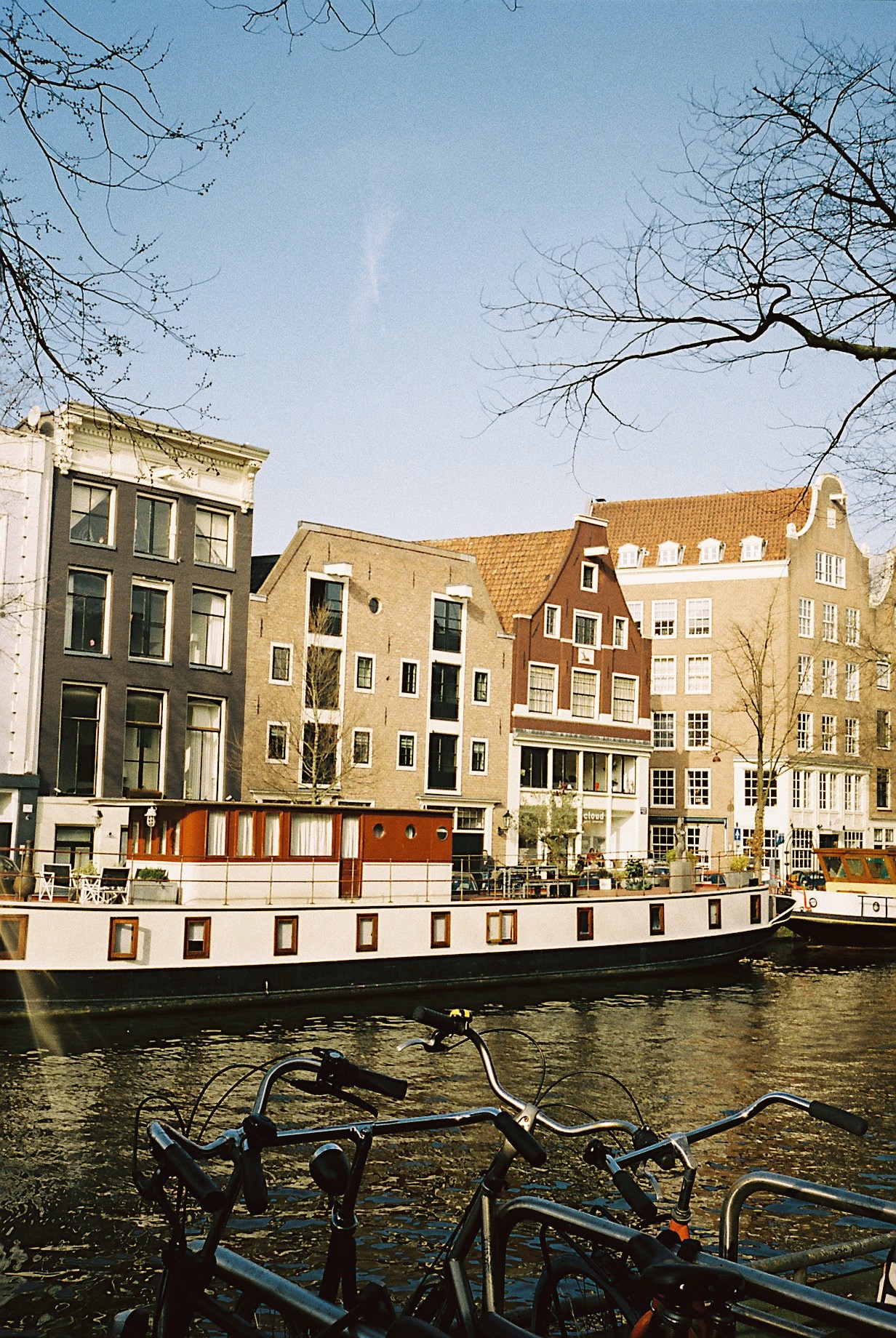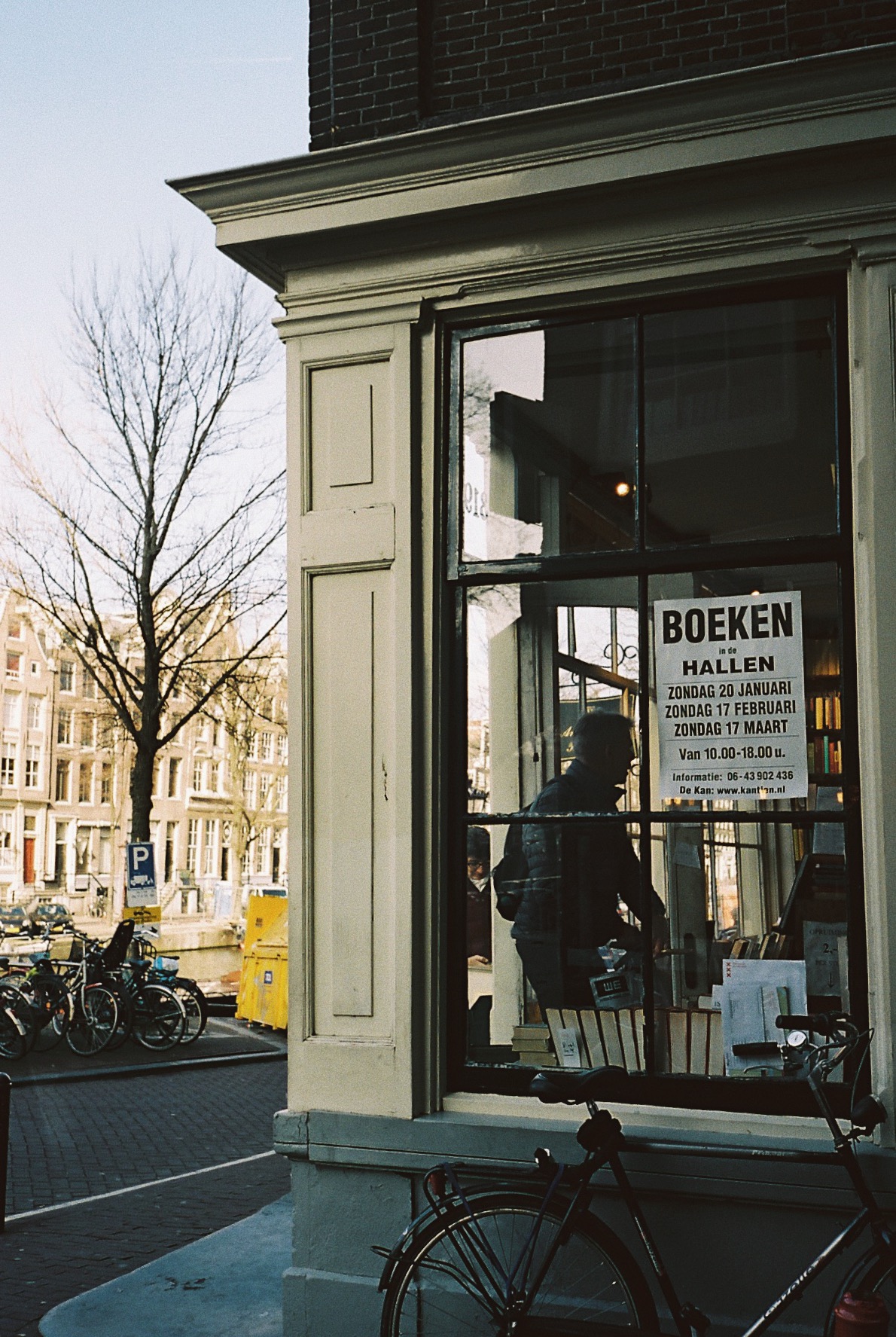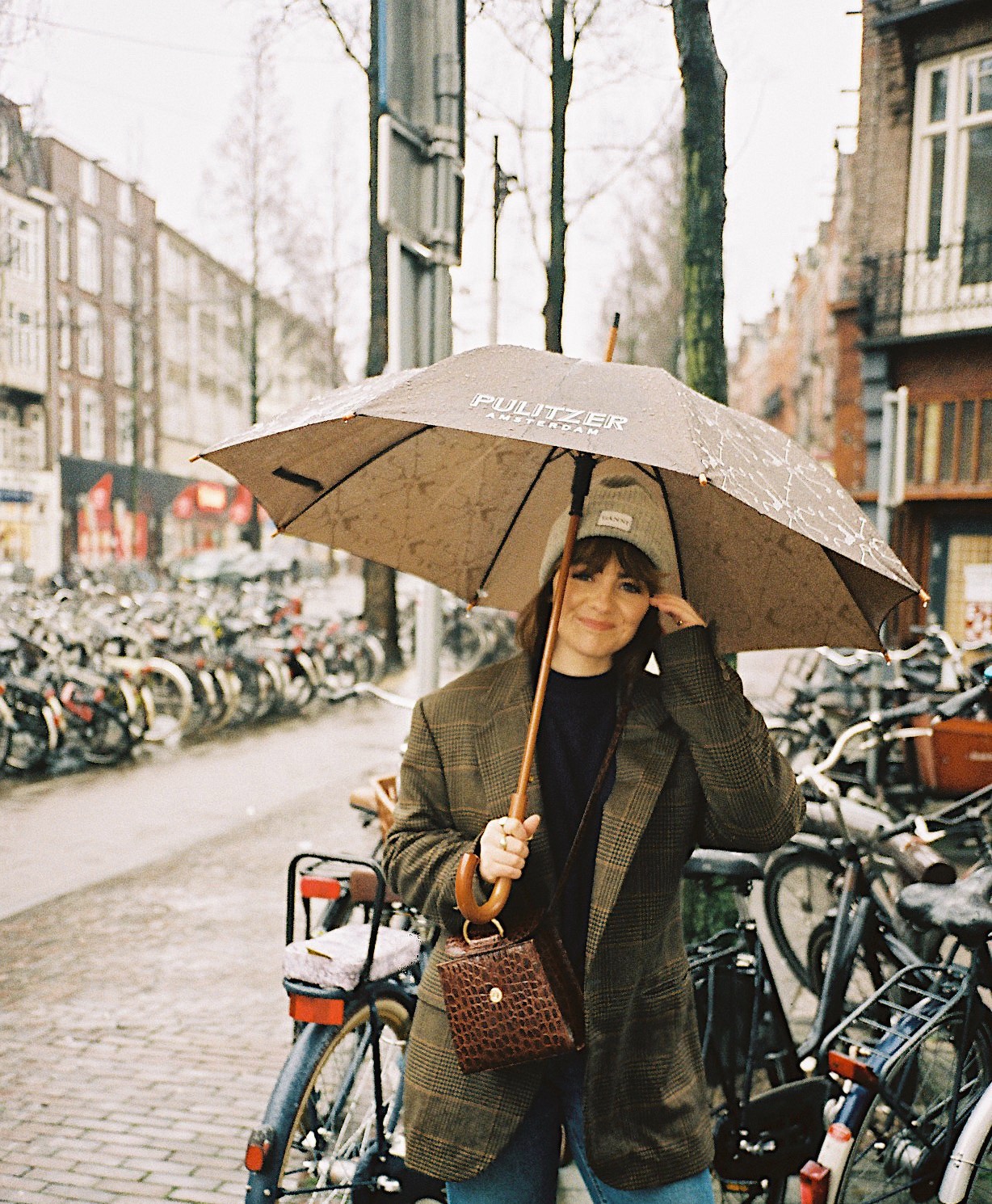 When it eventually started to rain, we took refuge in some of the quirky little pubs that Amsterdam has to offer. We walked past Café 't Molentje a couple of times whilst wandering around and both made a mental note to go back there as soon as the rain started. It's a tiny little pub that has it's own record player complete with an abundance of some of the best records ever (in my opinion). The owner lets you play whatever you want which is very trusting indeed, and I believe they also serve food and stuff too…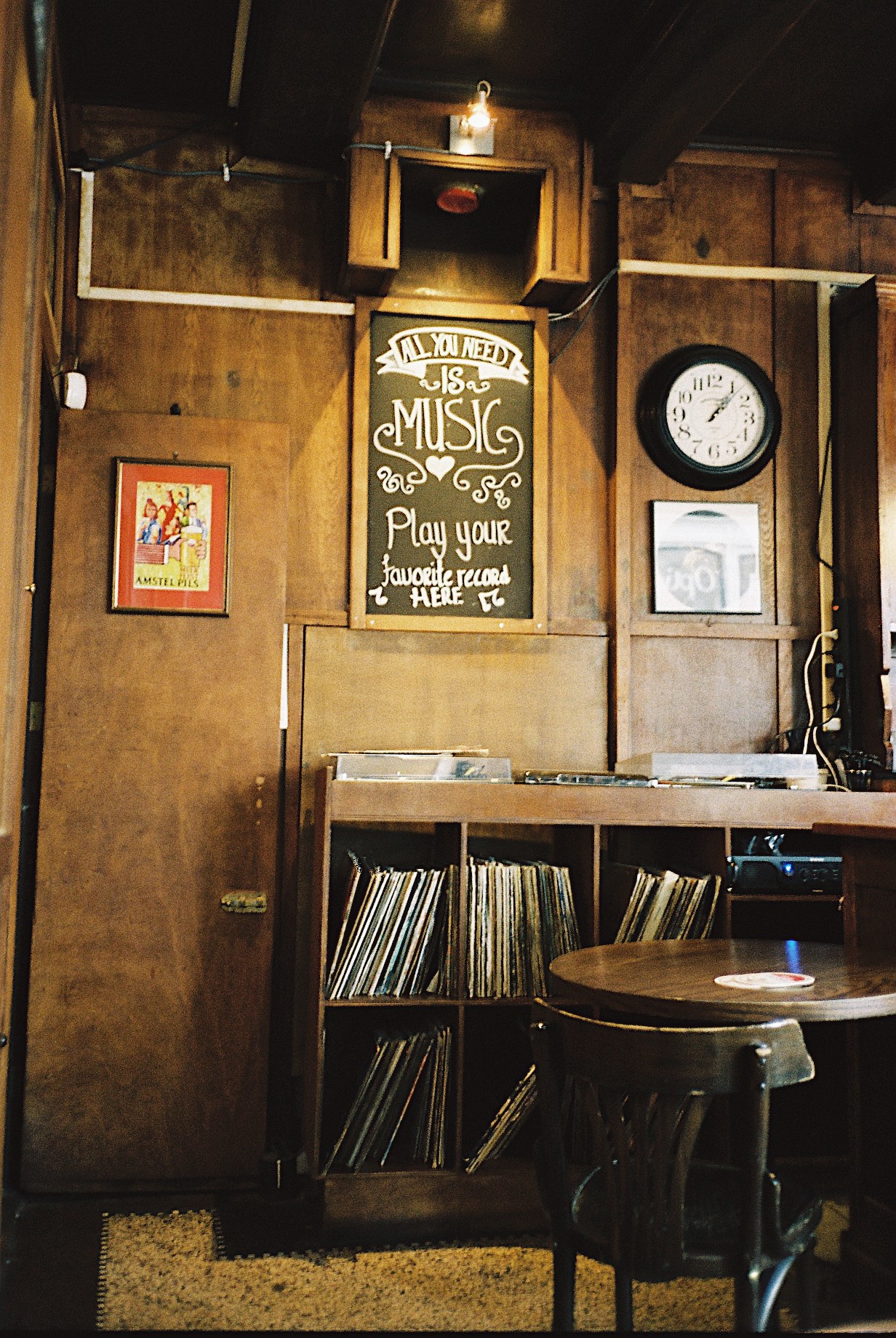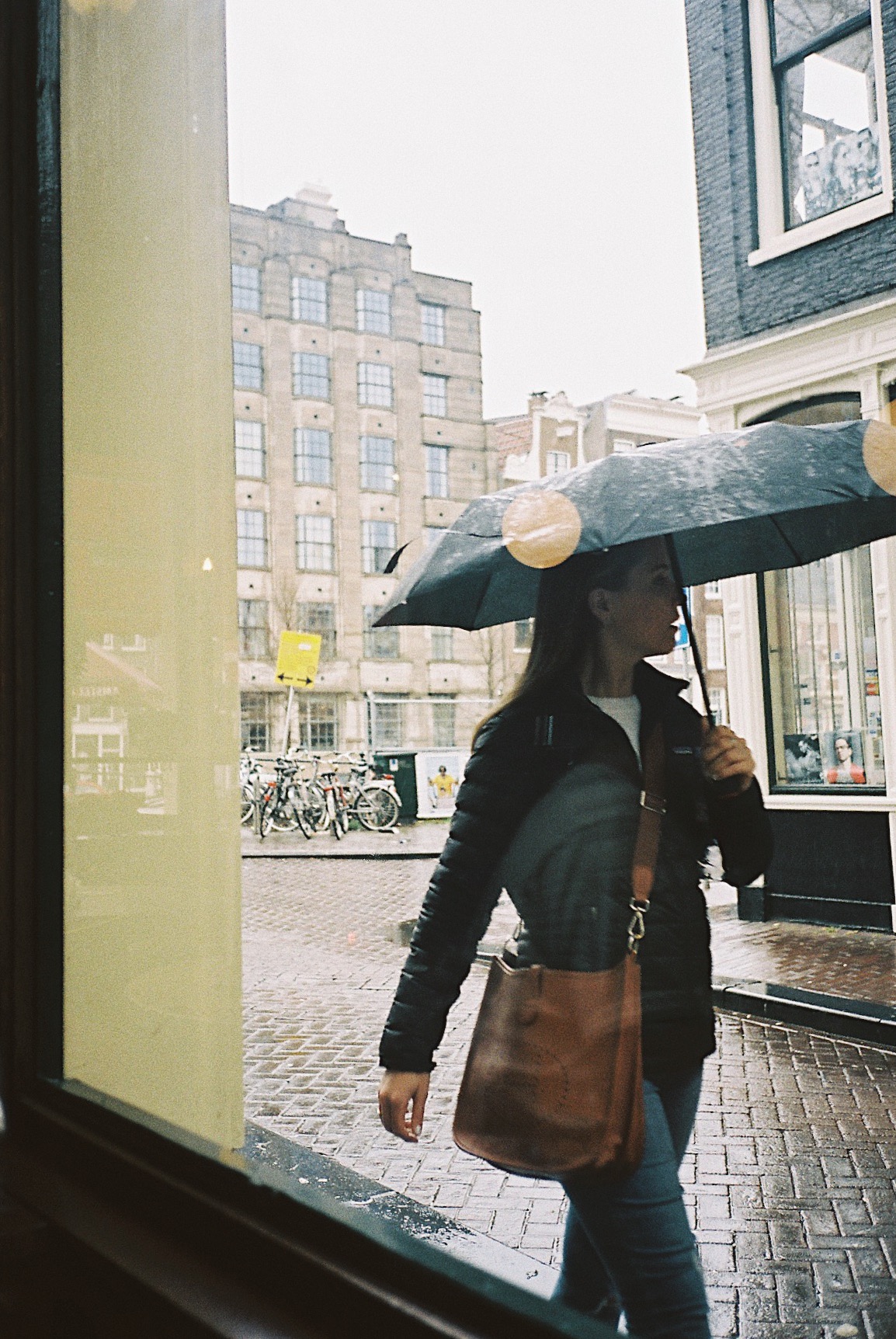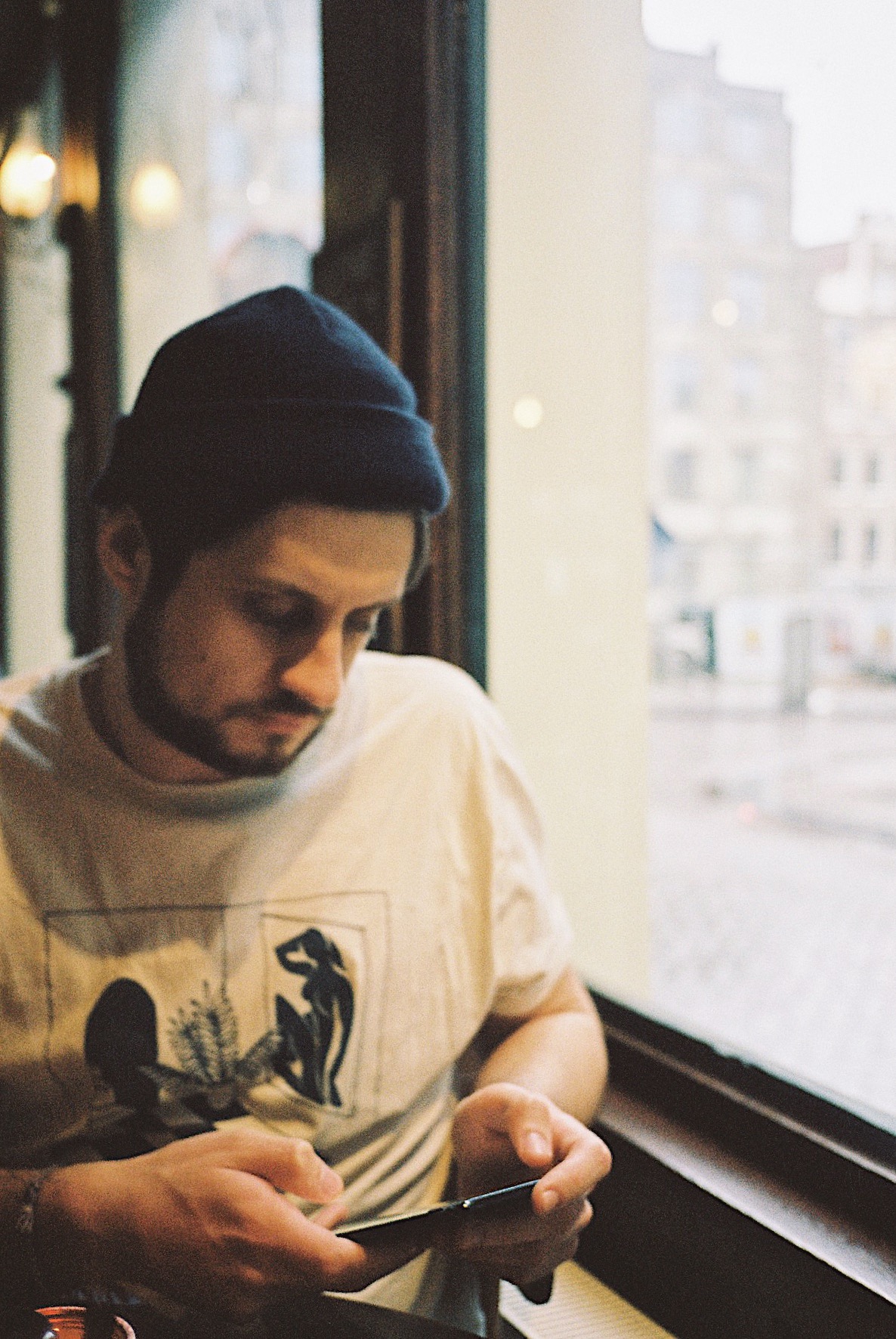 We also fell in love with a little place called Cafe Papeneiland  which is definitely worth a visit if you only have a short time in the city. You can sit with a drink of choice and people watch outside, or you can try some of their insanely good apple pie and cosy up indoors. I loved the atmosphere in this place, and I'm still dreaming about that pie…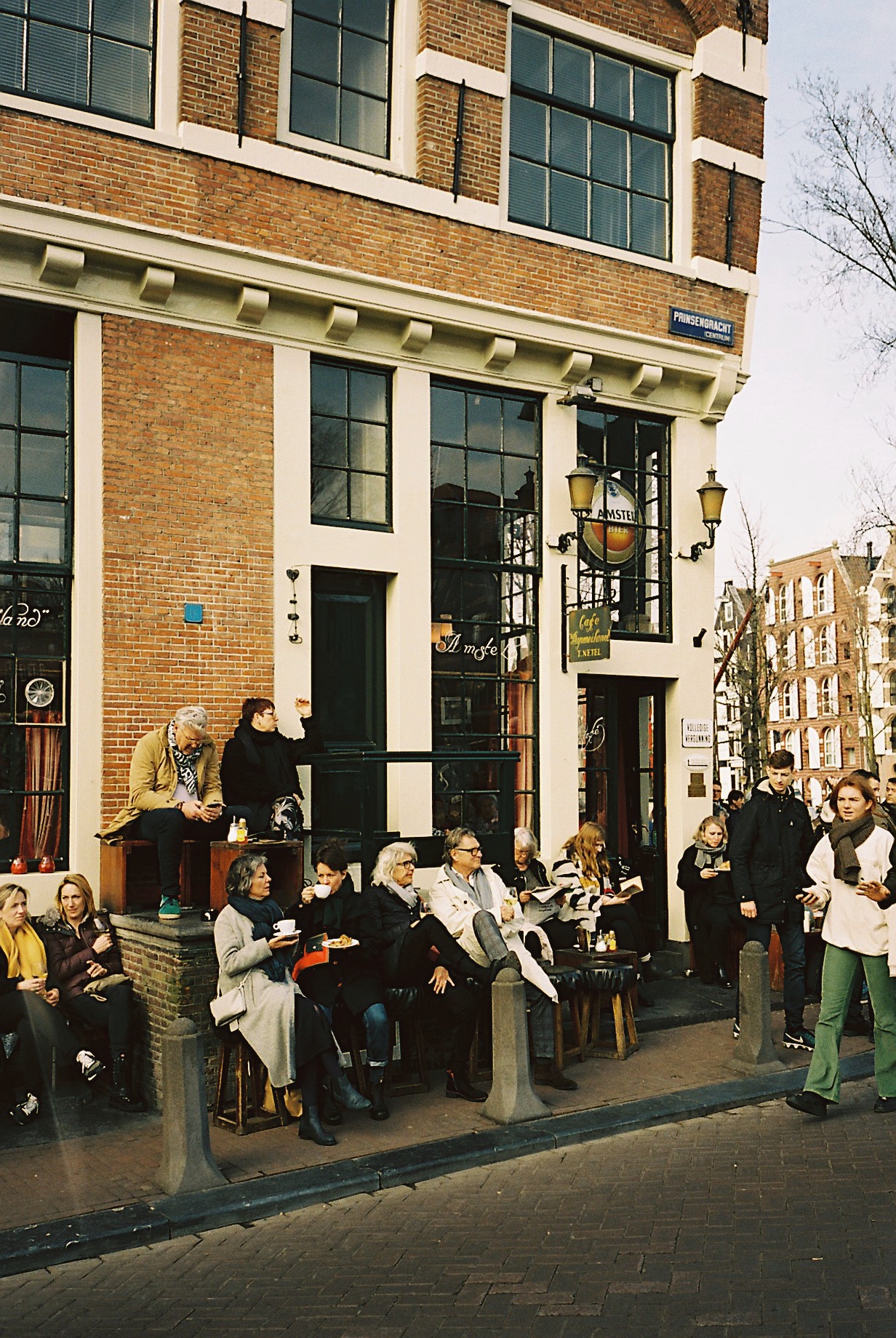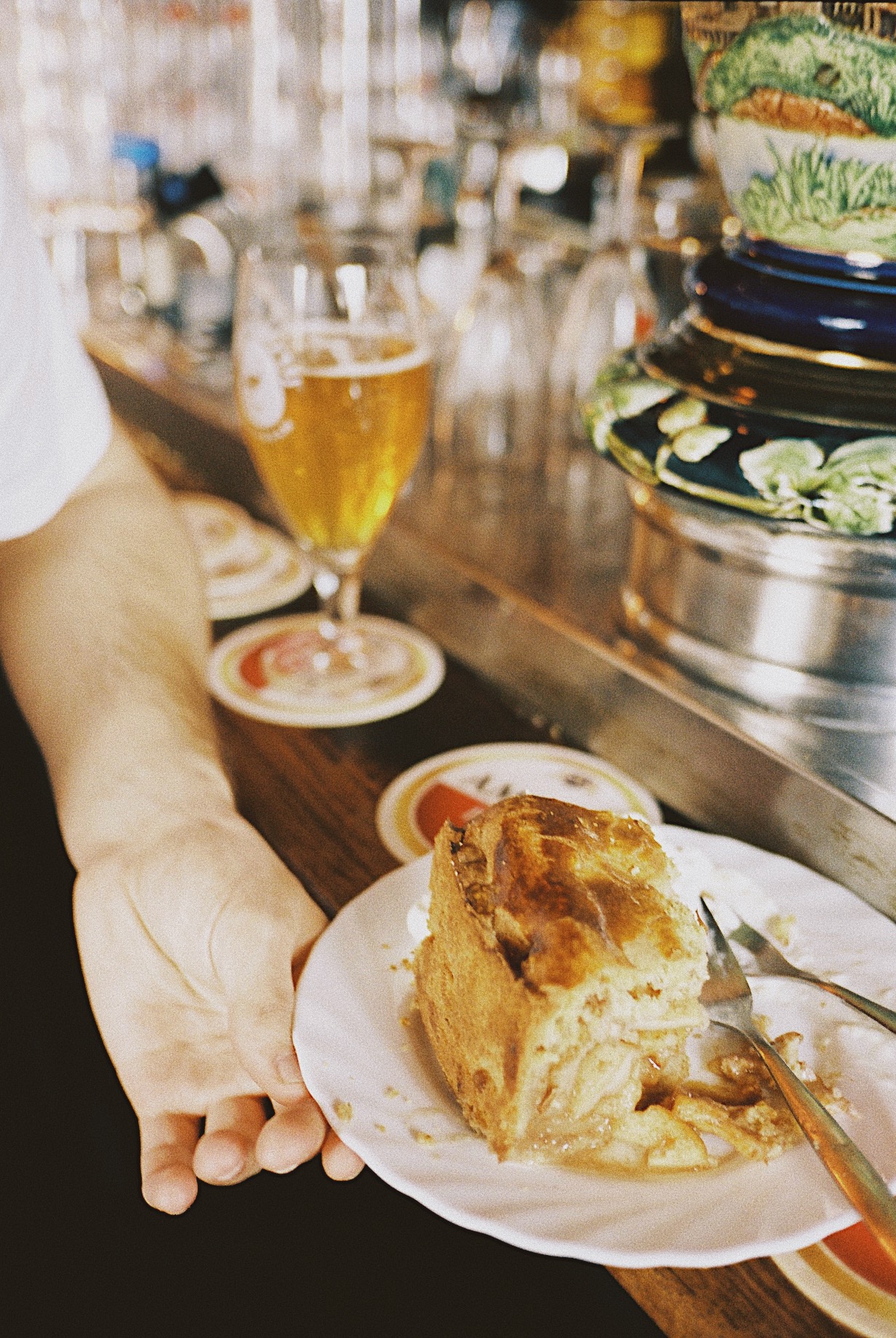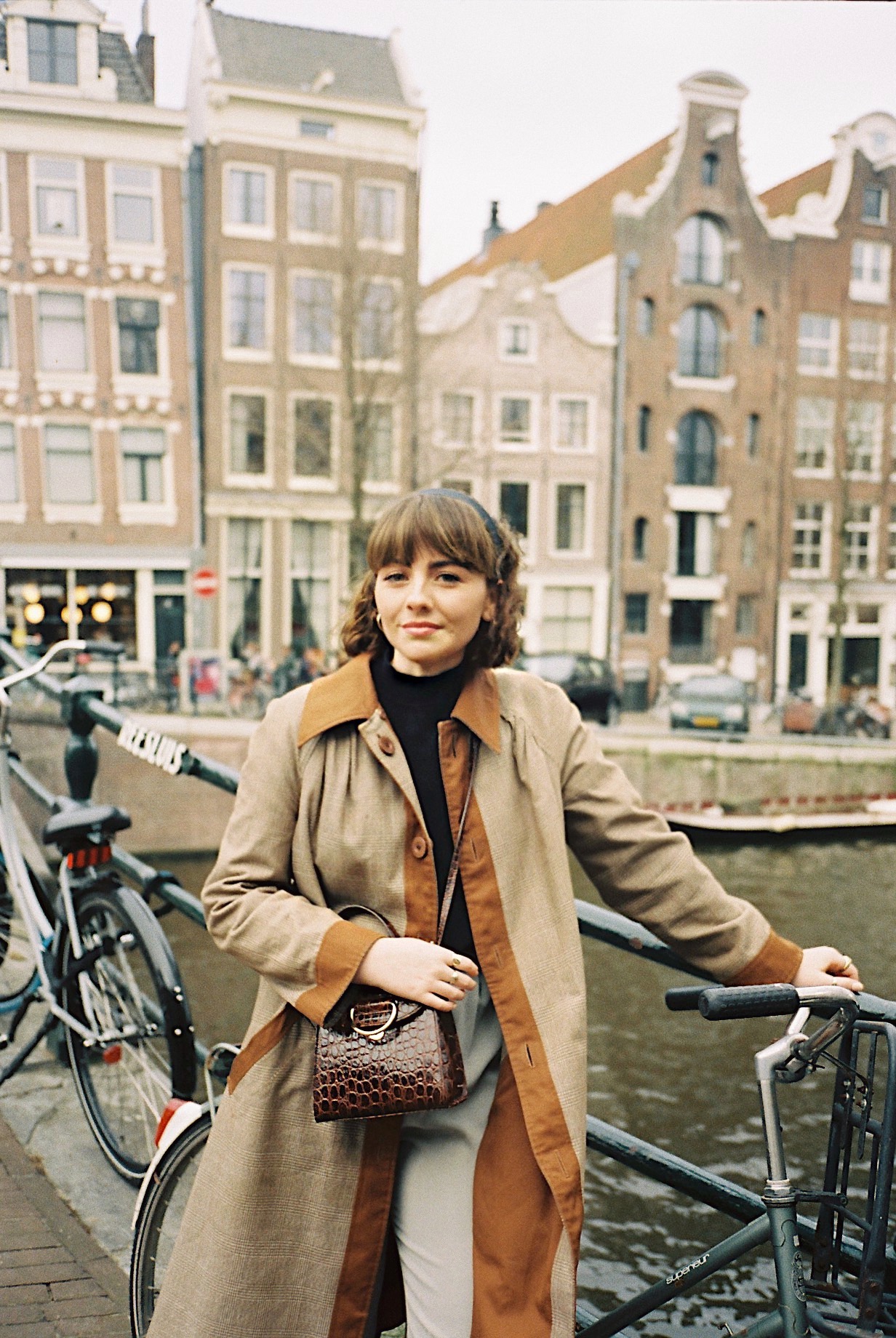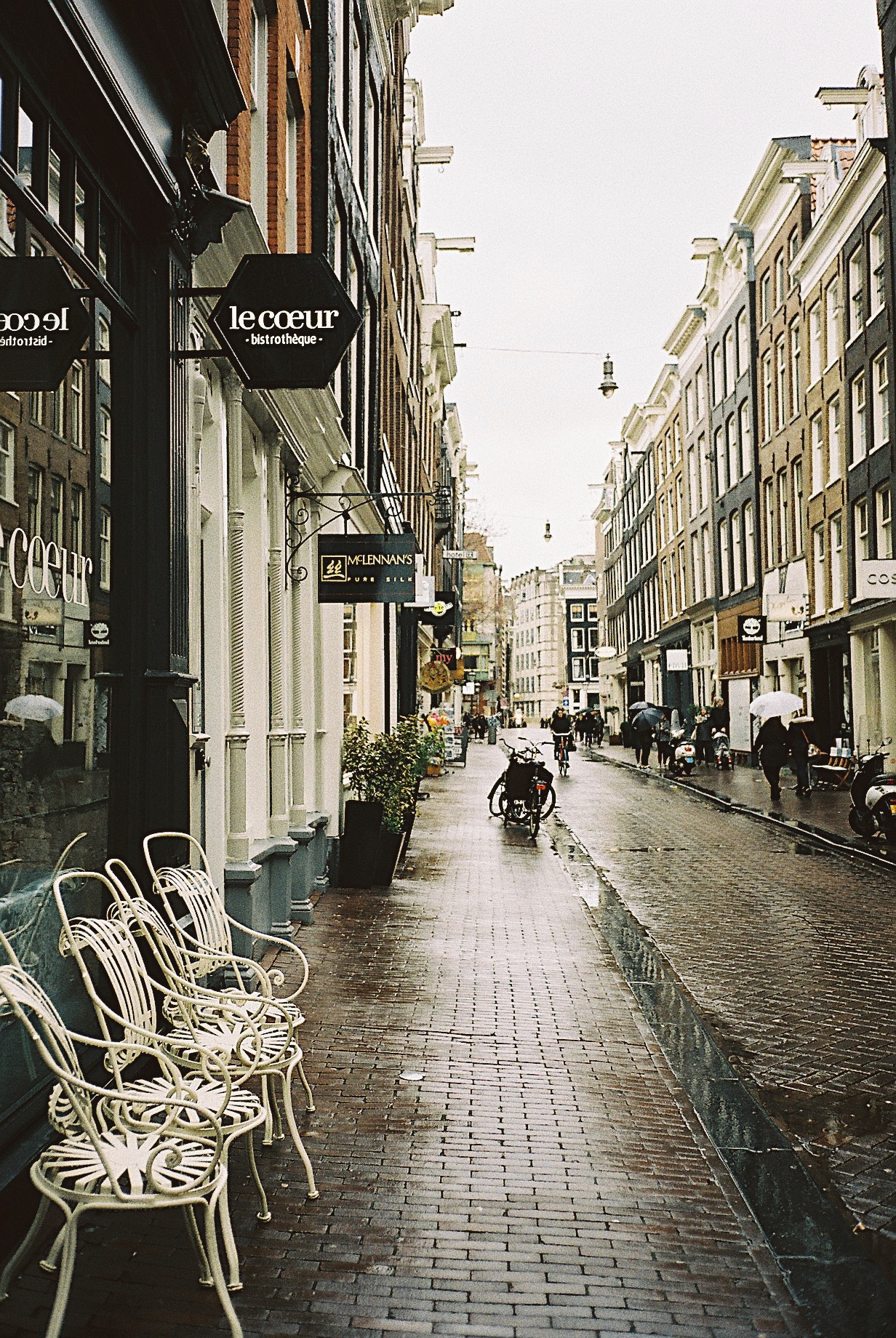 It's safe to say that we ate like kings whilst we were away. We had a list full of amazing recommendations and The Meatless District was one that we were both keen to try. We both love trying new vegan/meatless options whenever we can, and this place really didn't disappoint. Such a friendly atmosphere inside and the 'chicken' burger was so good that I'm still not entirely convinced that it wasn't real chicken. I'm currently trying my best to cut out meat so finding places that serve such amazing meat free options is very exciting to me…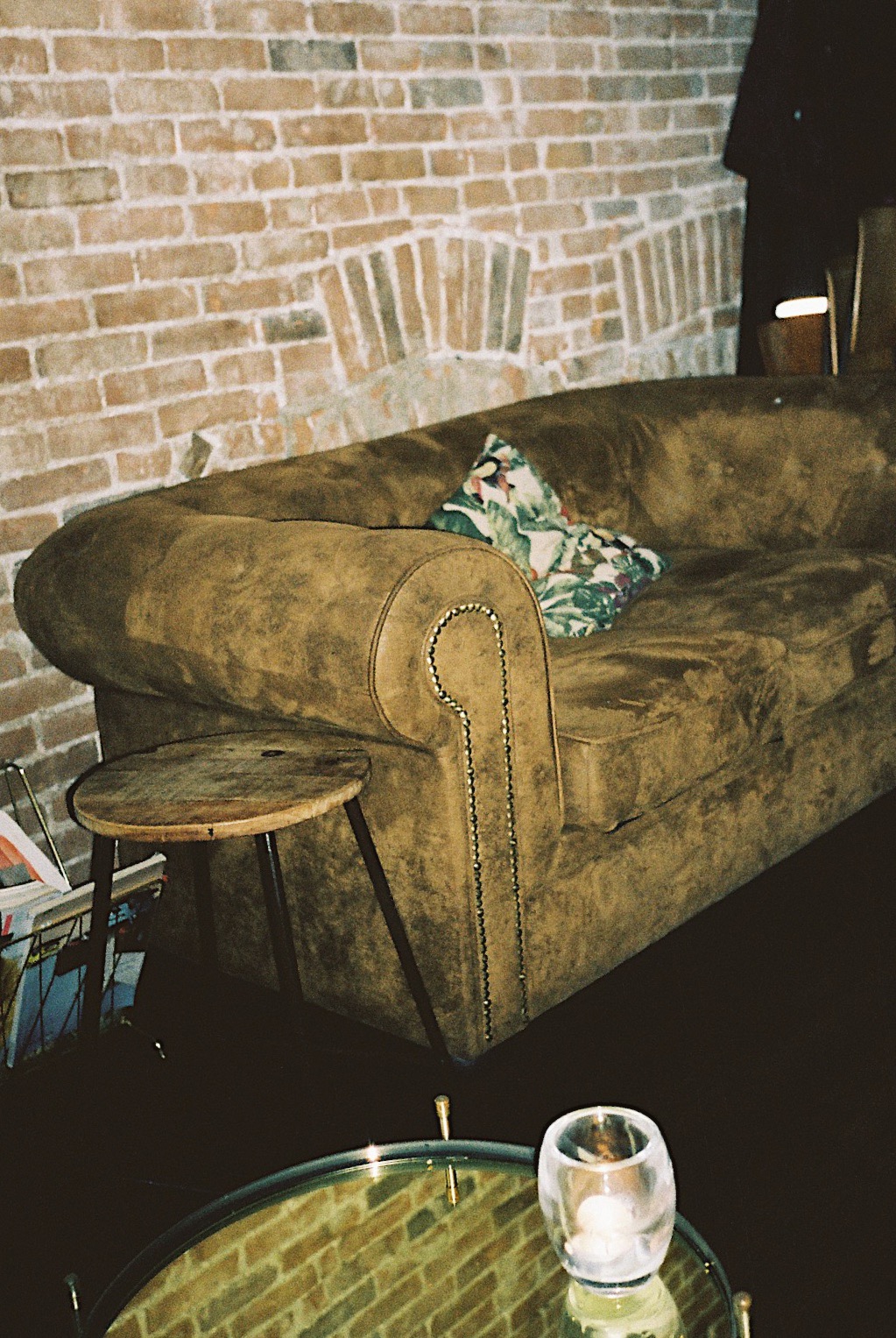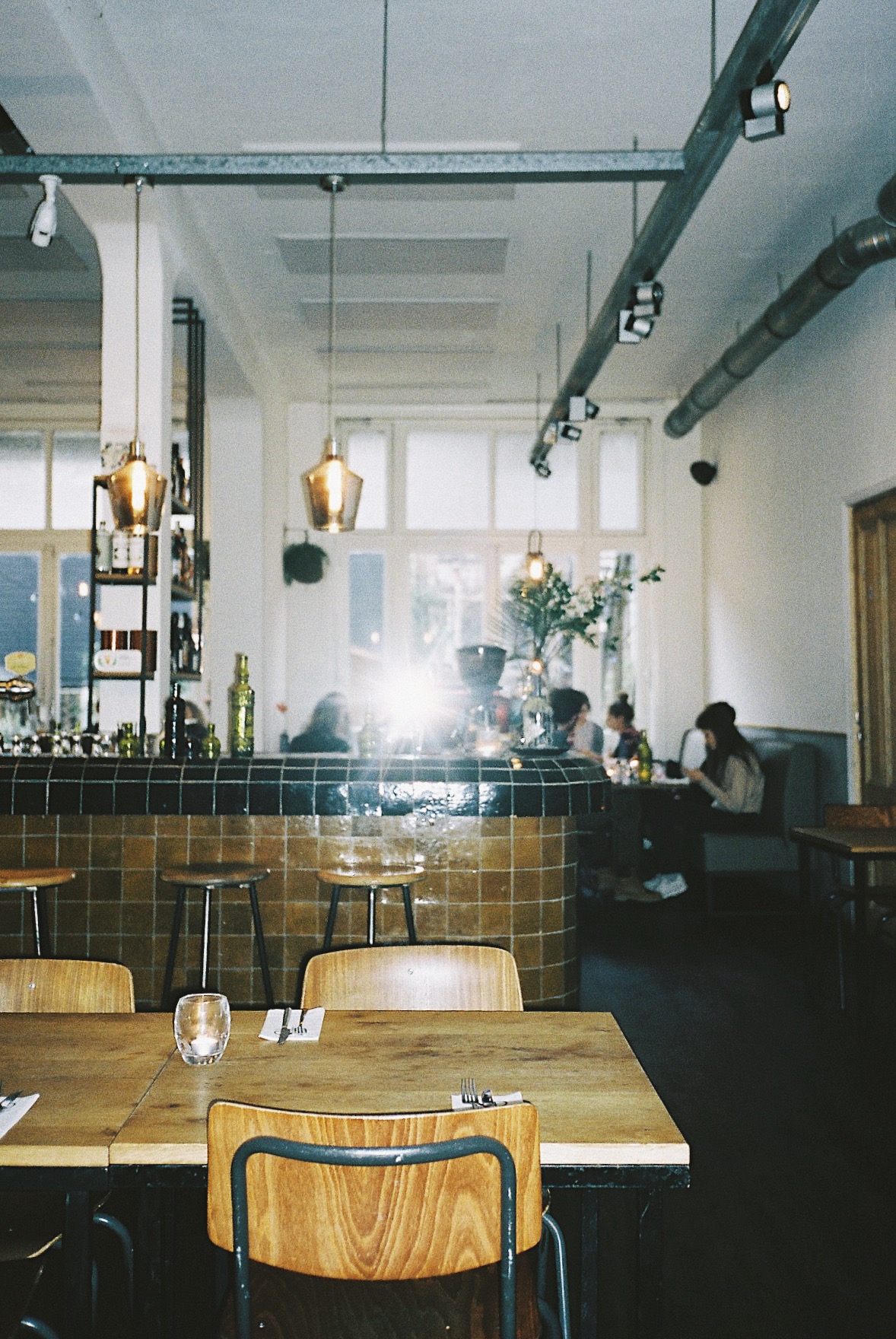 Plus, look how amazing the interior decor is – the brown suede sofa of dream and bar tiles to match! I'm clearly very easily excited these days but I love it when the surroundings are just as pleasing as the food on my plate…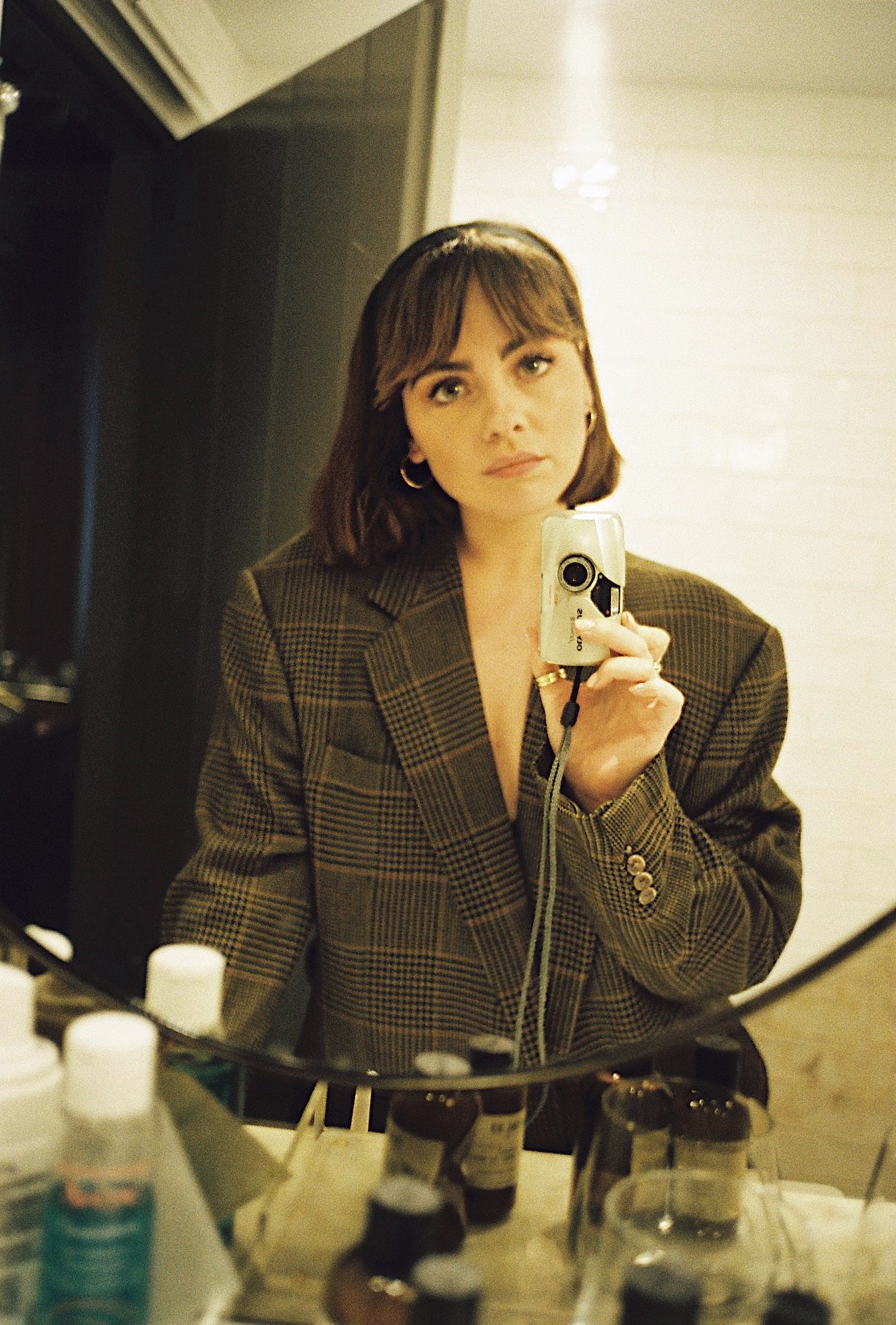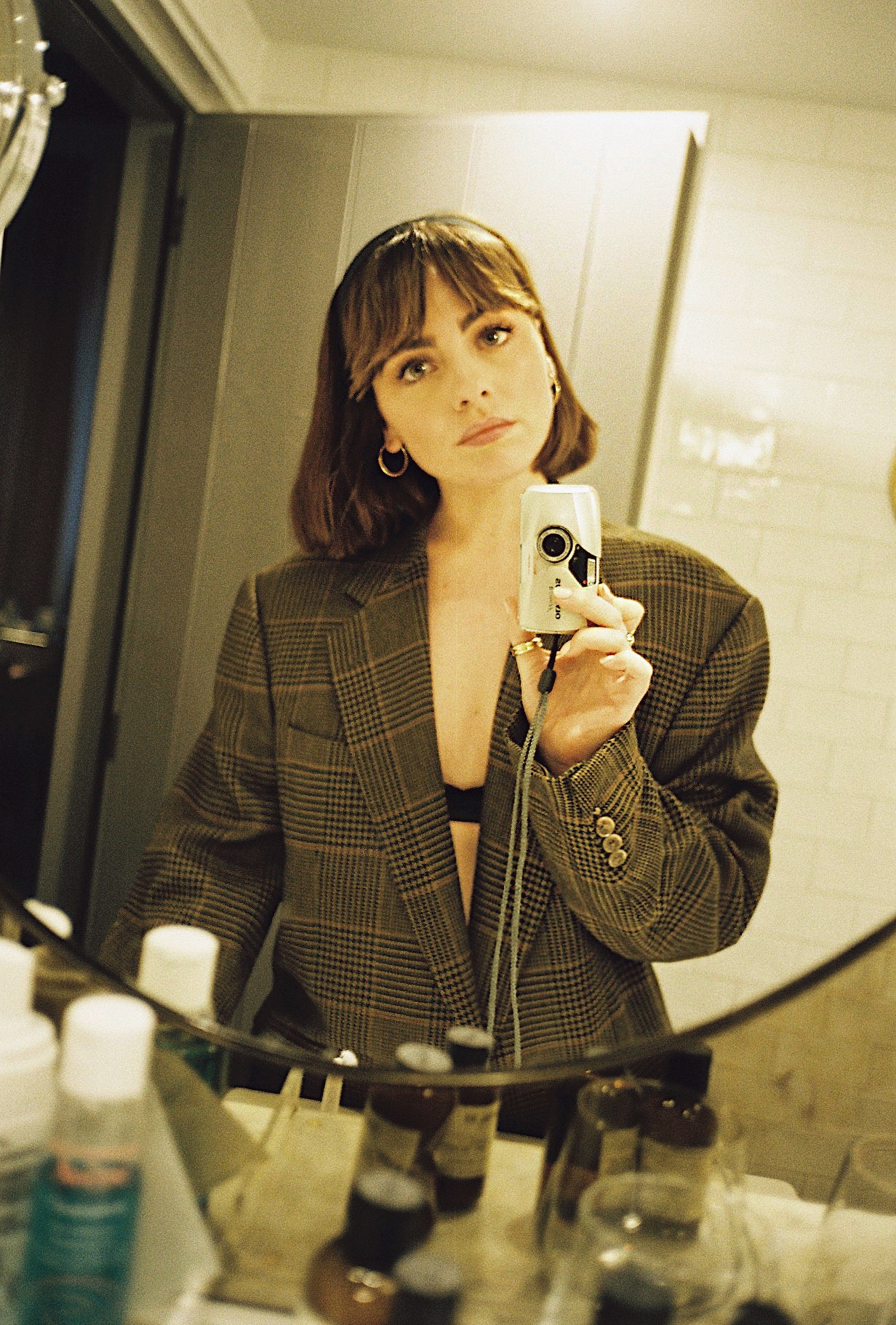 On the last evening we were very kindly invited to eat at Jansz – a beautiful restaurant right by the Pulitzer Hotel. Nothing screams date night more than this place, so definitely book yourself a table if you're after something a bit special. I wore my new vintage blazer that arrived just before we left. I don't think I've taken it off since. An oversized blazer is the perfect piece to pack for any weekend away…
It goes with anything and everything and will conceal a multitude of sins!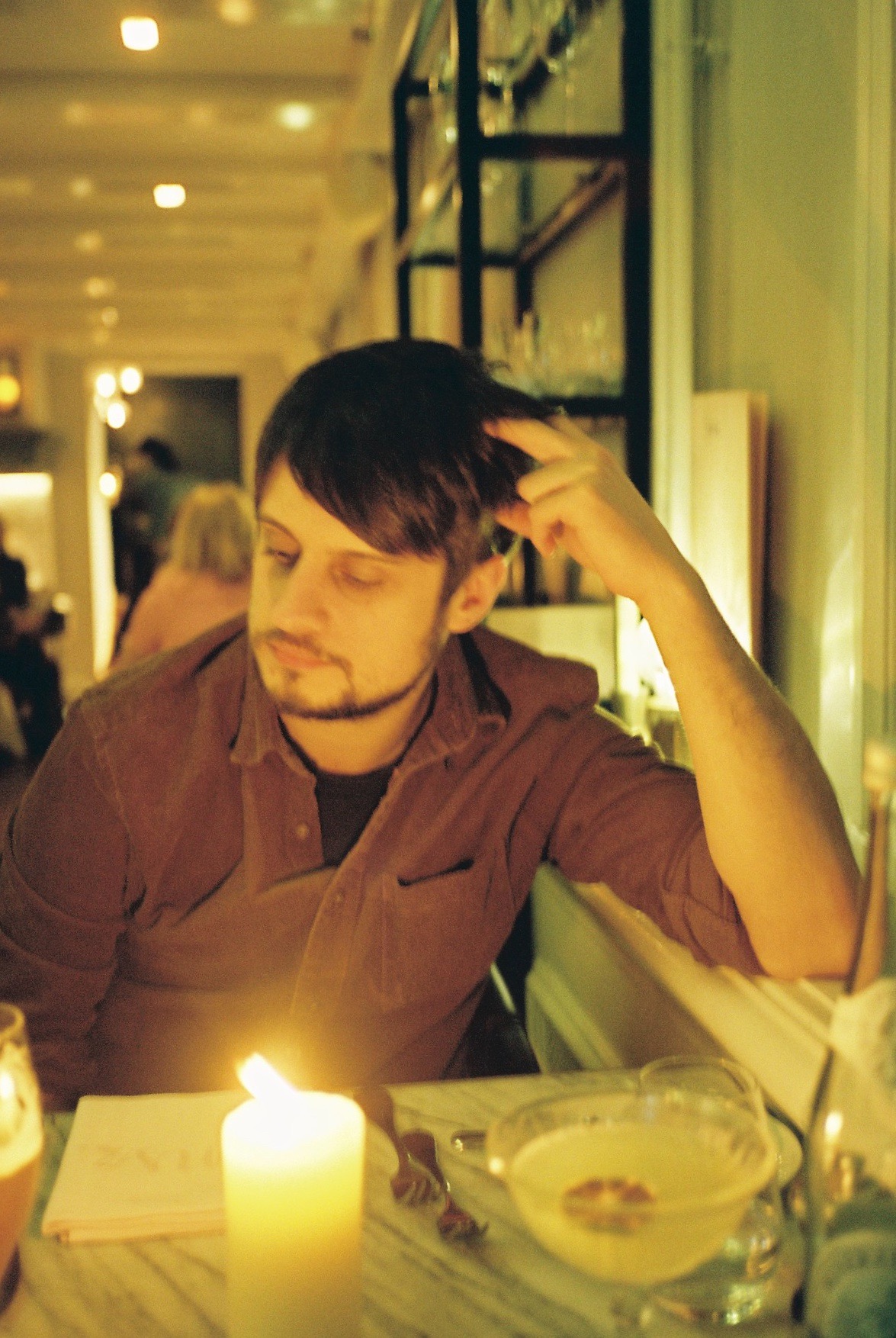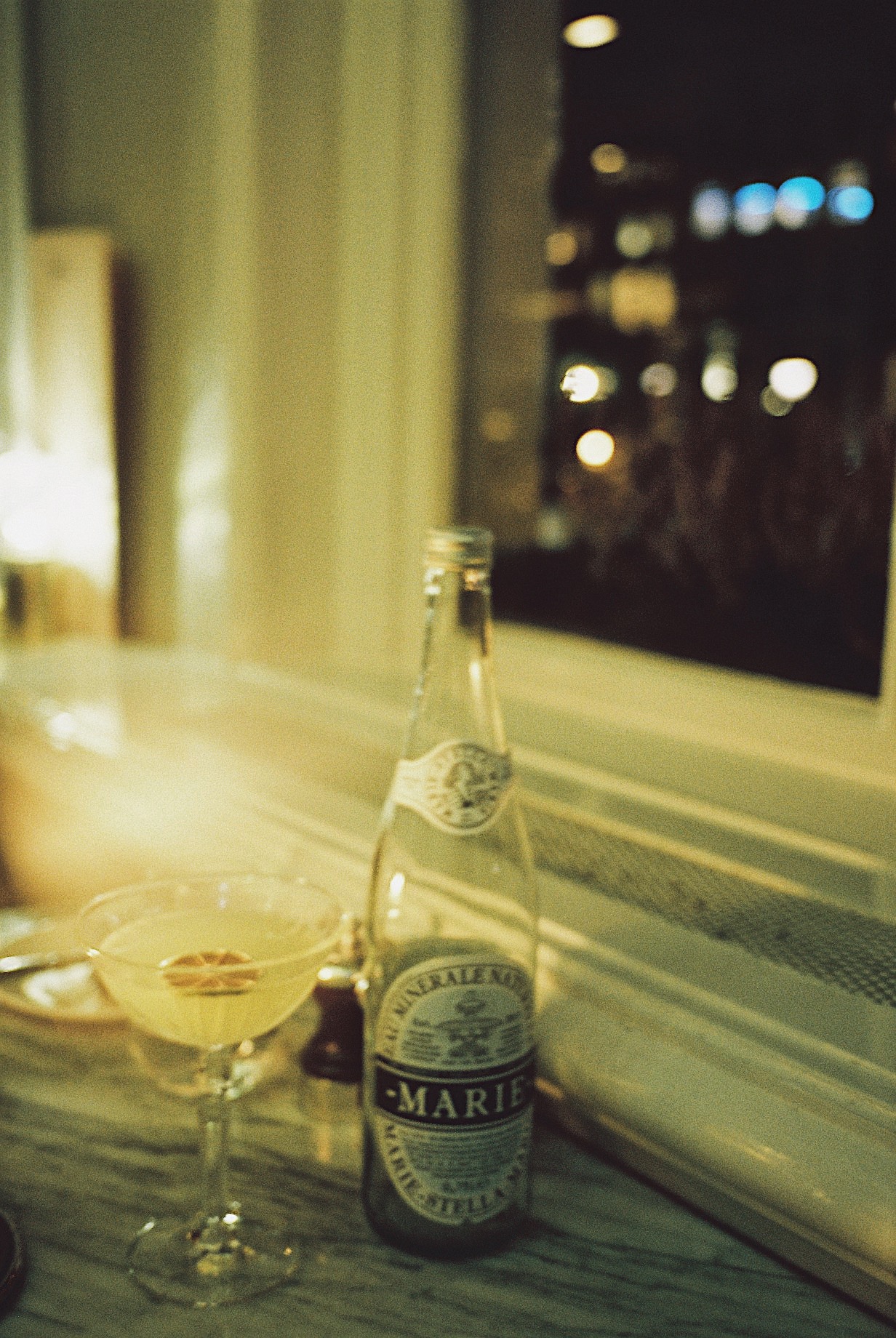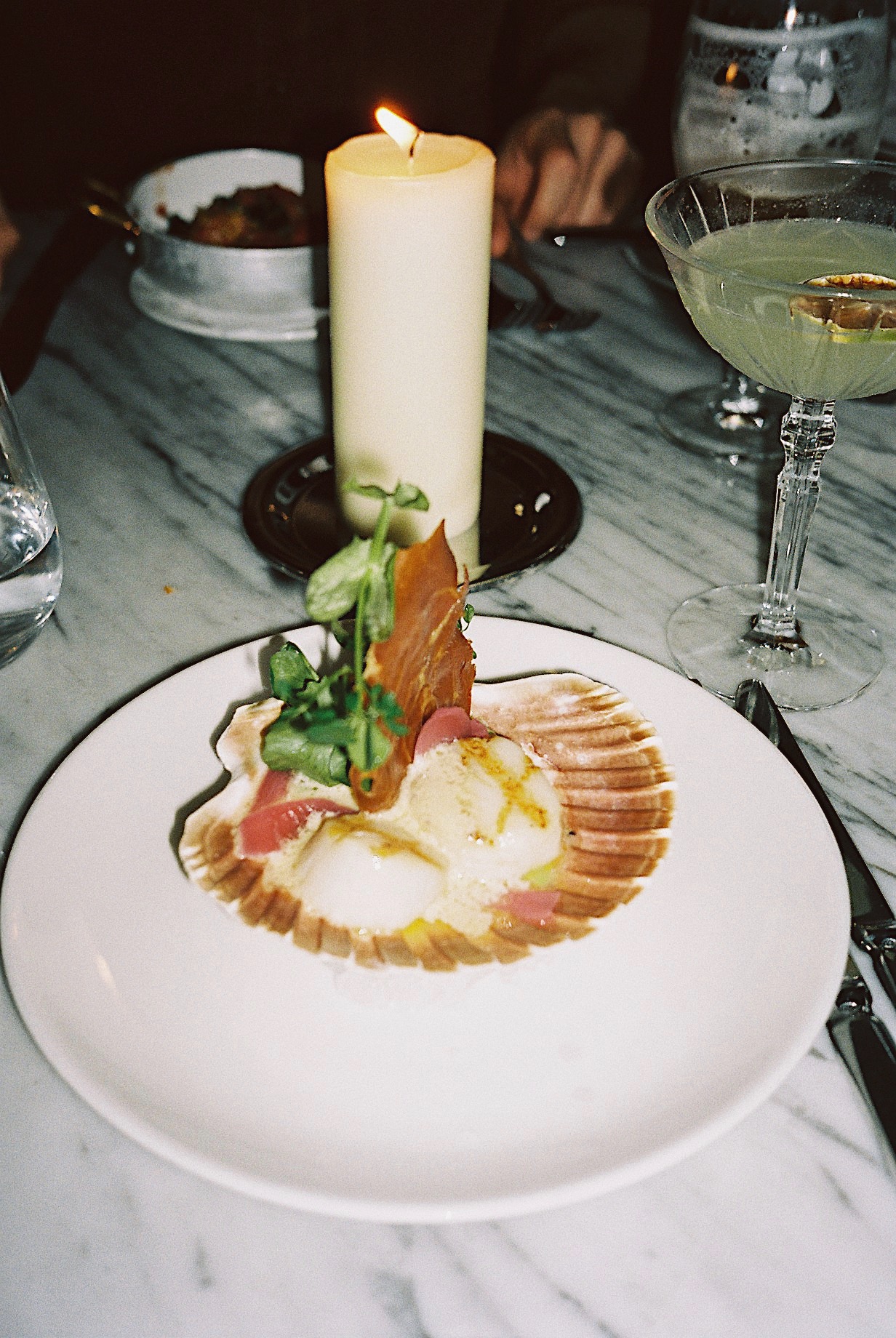 We walked back after a few cocktails and checked out The Hoxton Hotel that was just a short walk from The Pulitzer – they have a little photo booth outside which I'm always a total sucker for. Nobody has to ask me twice to get inside a photo booth…
All jokes aside, what a beautiful long weekend away that was. I'm actually heading back at the end of this month on a work trip, so I can't wait to explore a few more of the places on my wish list…
---
Photographs taken on an Olympus MJU II
SHOP THE LOOK