The blog post includes a gifted press stay c/o iescape. I worked with them last summer on my Tuscany trip, and I'm very excited to be working with them again this year! 
I spent last week shooting in sunny Portugal – the Algarve region to be a little more precise. It was my first time in Portugal, and I really hope it won't be my last! This trip had been a fair few months in the making for a number of reasons. I had a couple of work projects that I needed to shoot, and I really just wanted some uninterrupted sunshine to create the content I was envisioning. I knew that this region of Portugal was meant to be particularly beautiful, and to be honest – I just really fancied a break from working in Manchester…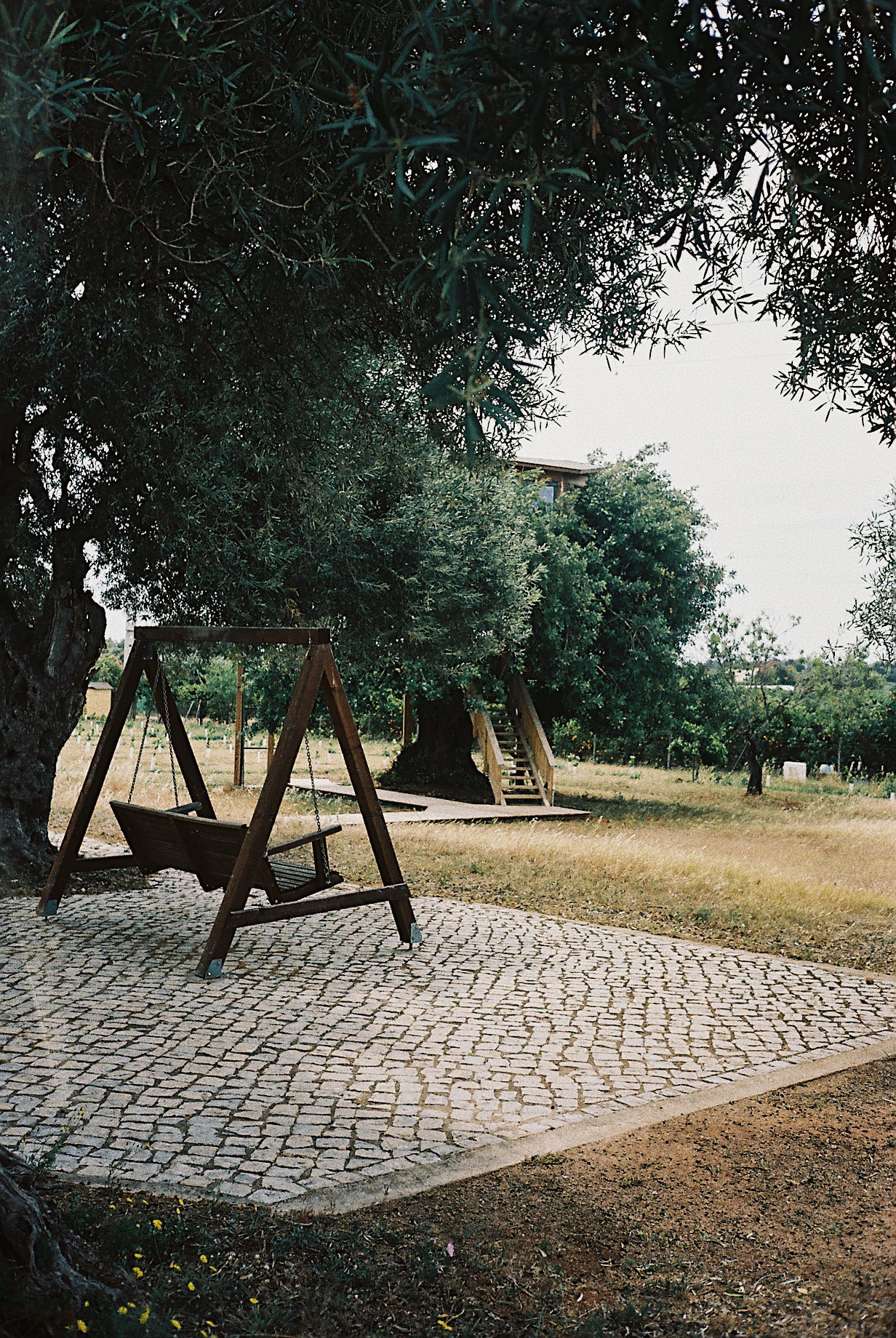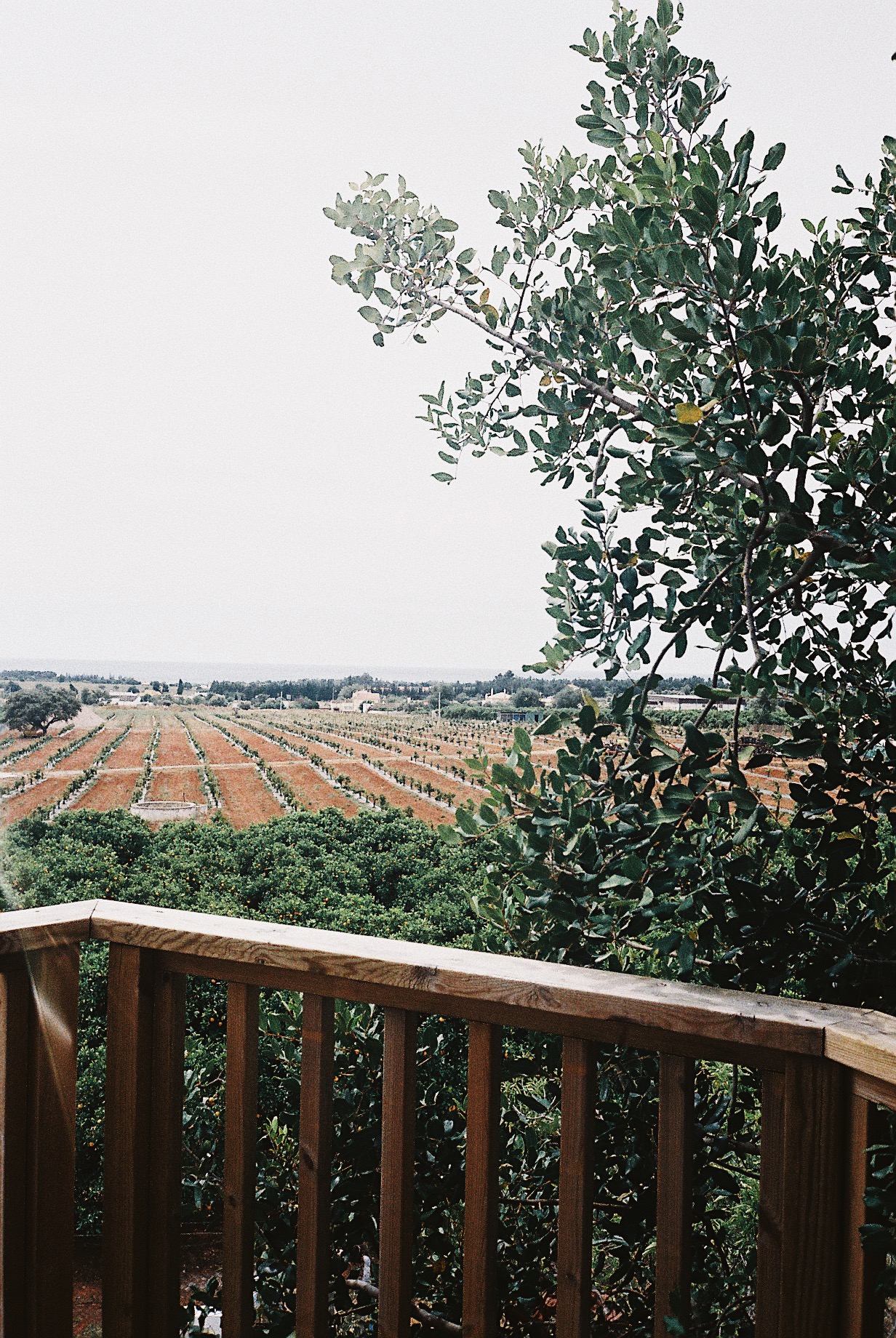 I'd got myself into a bit of a creative rut, and I really wanted to fall in love with my work again. I love the buzz of travelling to new places and working along the way – it's tiring at times but I find it so rewarding. I like returning home with a little bank of content to chip away at and share on here. It really takes the weekly pressure out of what I do, and it tends to be the way I work best. I definitely have a serious case of wanderlust after this trip, and I really hope you guys enjoy the many blog posts that are coming your way…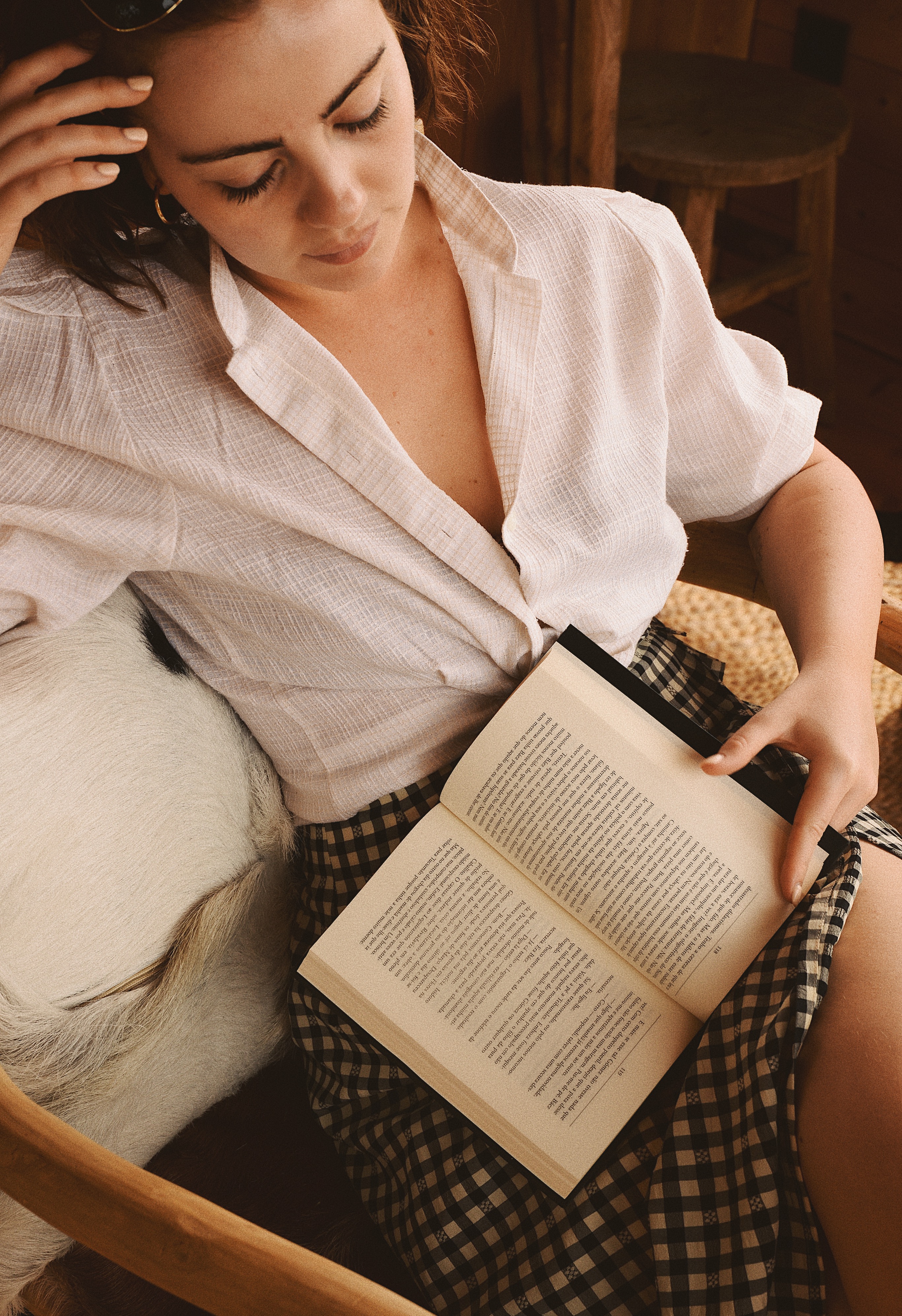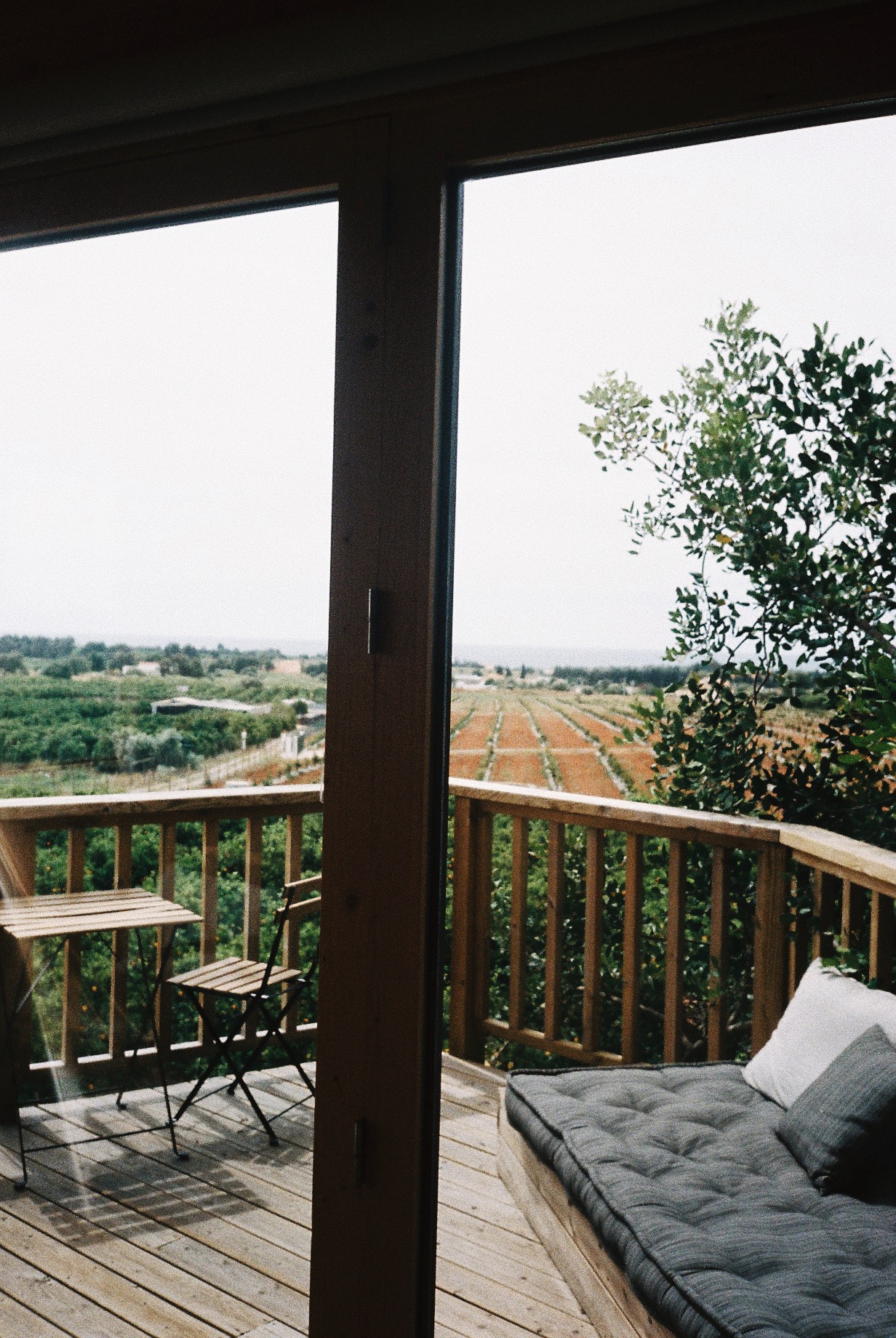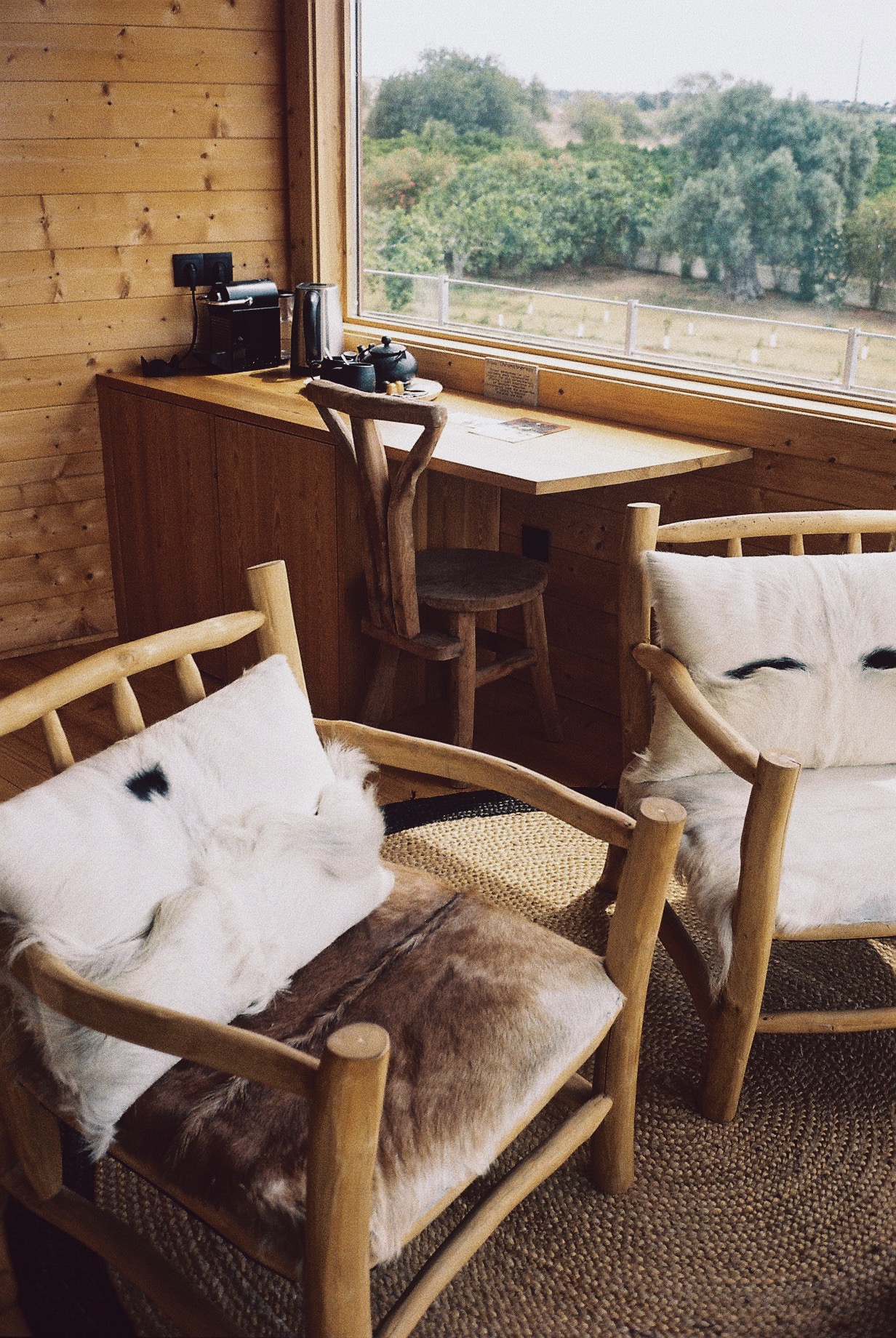 First stop was Conversas de Alpendre  – a beautiful little hotel tucked away amongst some wild gardens. It took us around forty minutes to travel here in a taxi from Faro airport, but if you're visiting the coastal area, it wouldn't be a bad idea to rent a car! We didn't find that we needed one as the hosts were super helpful and informative, but hiring a car would definitely make things more streamline if you wanted to go during the quieter season. We found that May was a perfect time for us because the weather was still sensational without being to hot to shoot or get some work done in-between down time…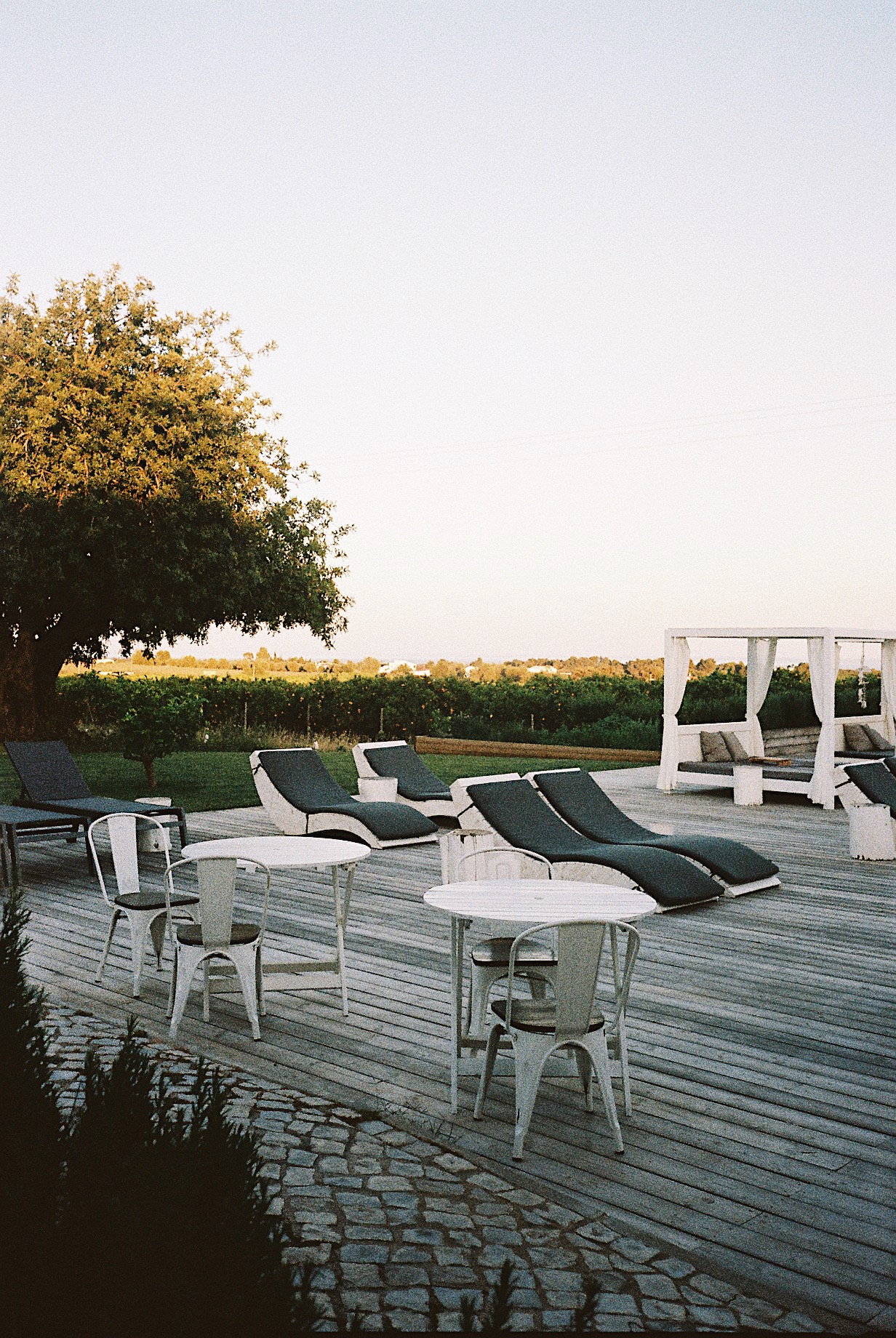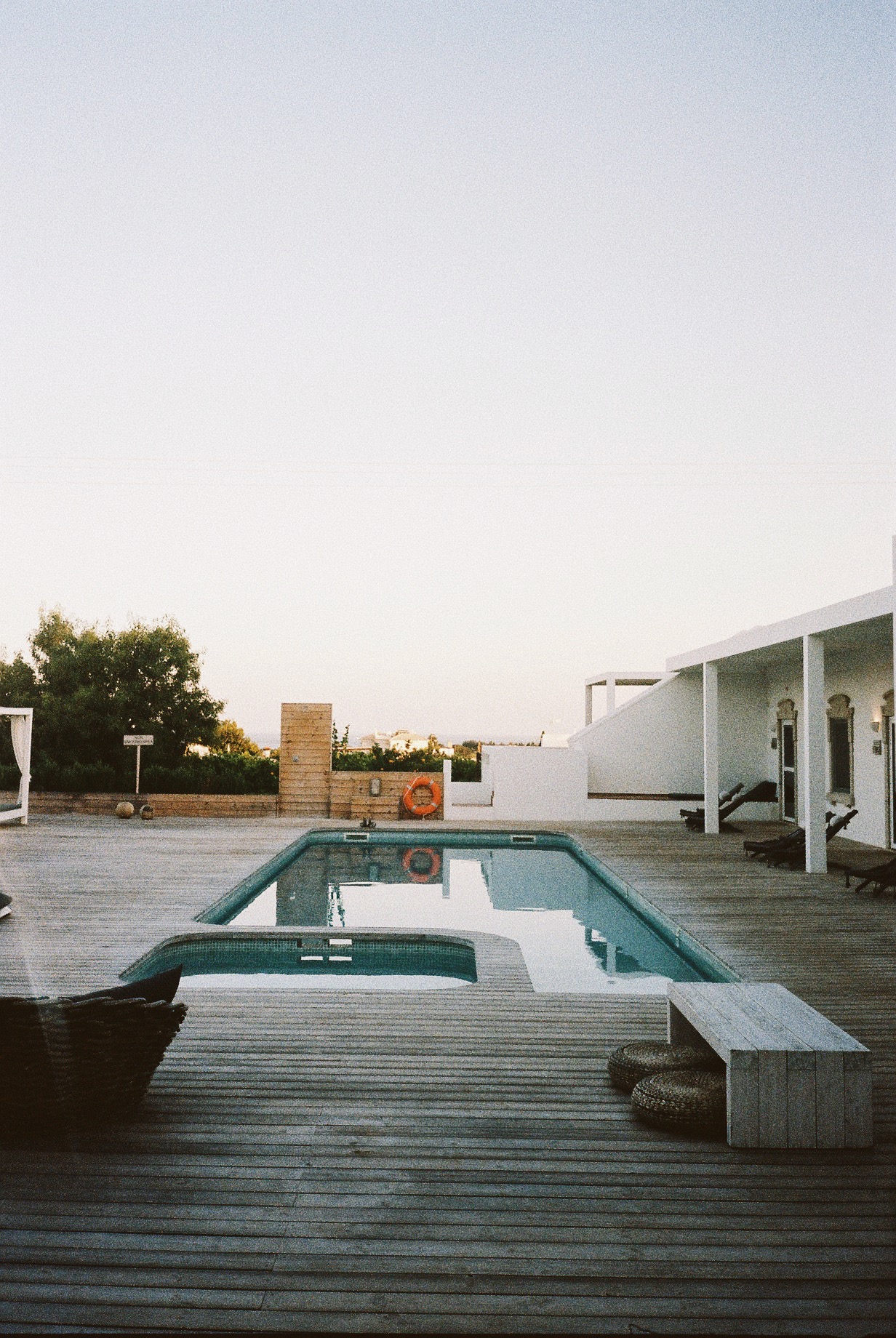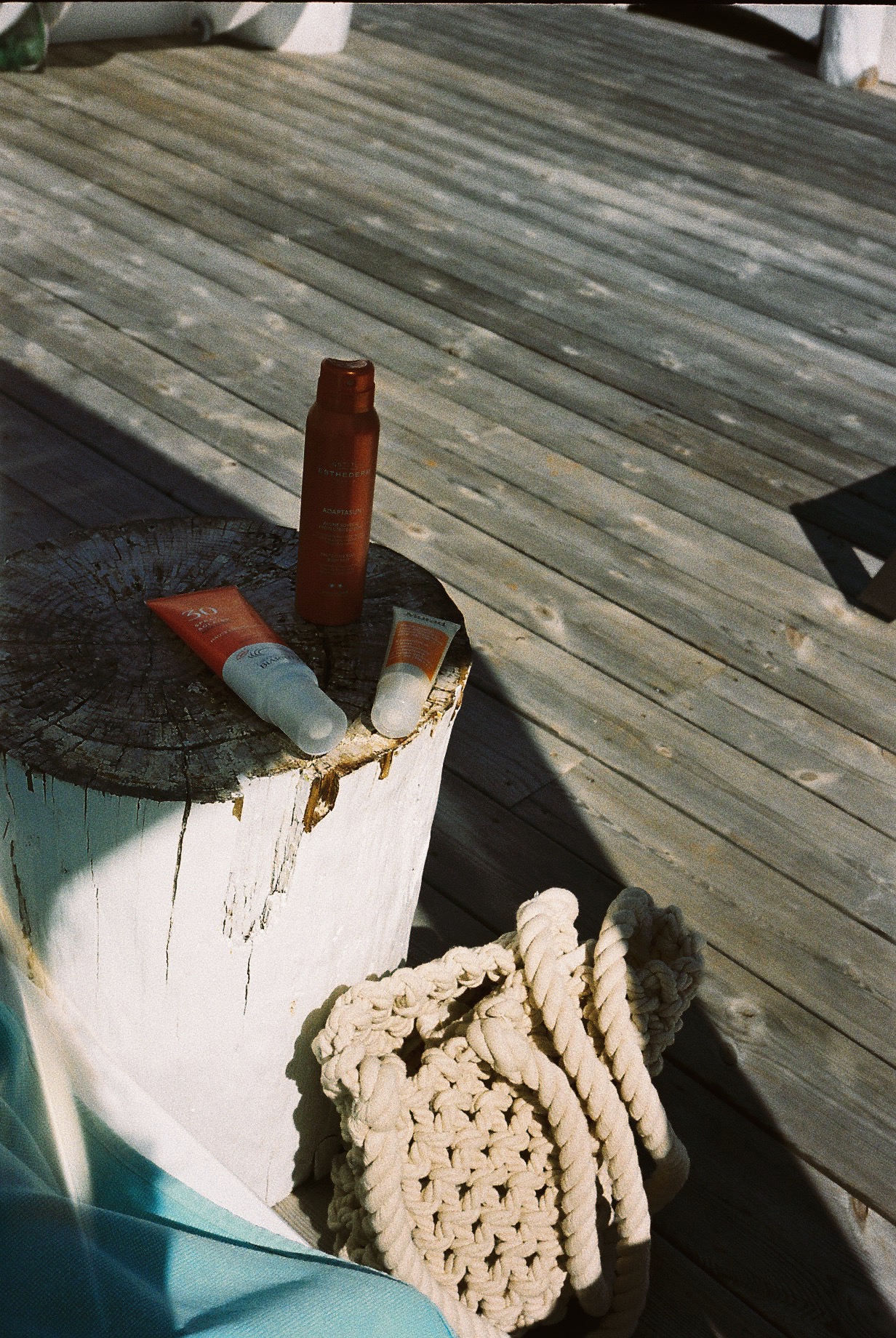 We stayed at Conversas de Alpendre for five nights in total. For transparency, two of these nights were gifted in return for content, and for the remainder of our stay I received a small press discount. I'm always so grateful for any comped/discounted travel as it really helps me to build up this side of my blog and to create content that's new and (hopefully) interesting!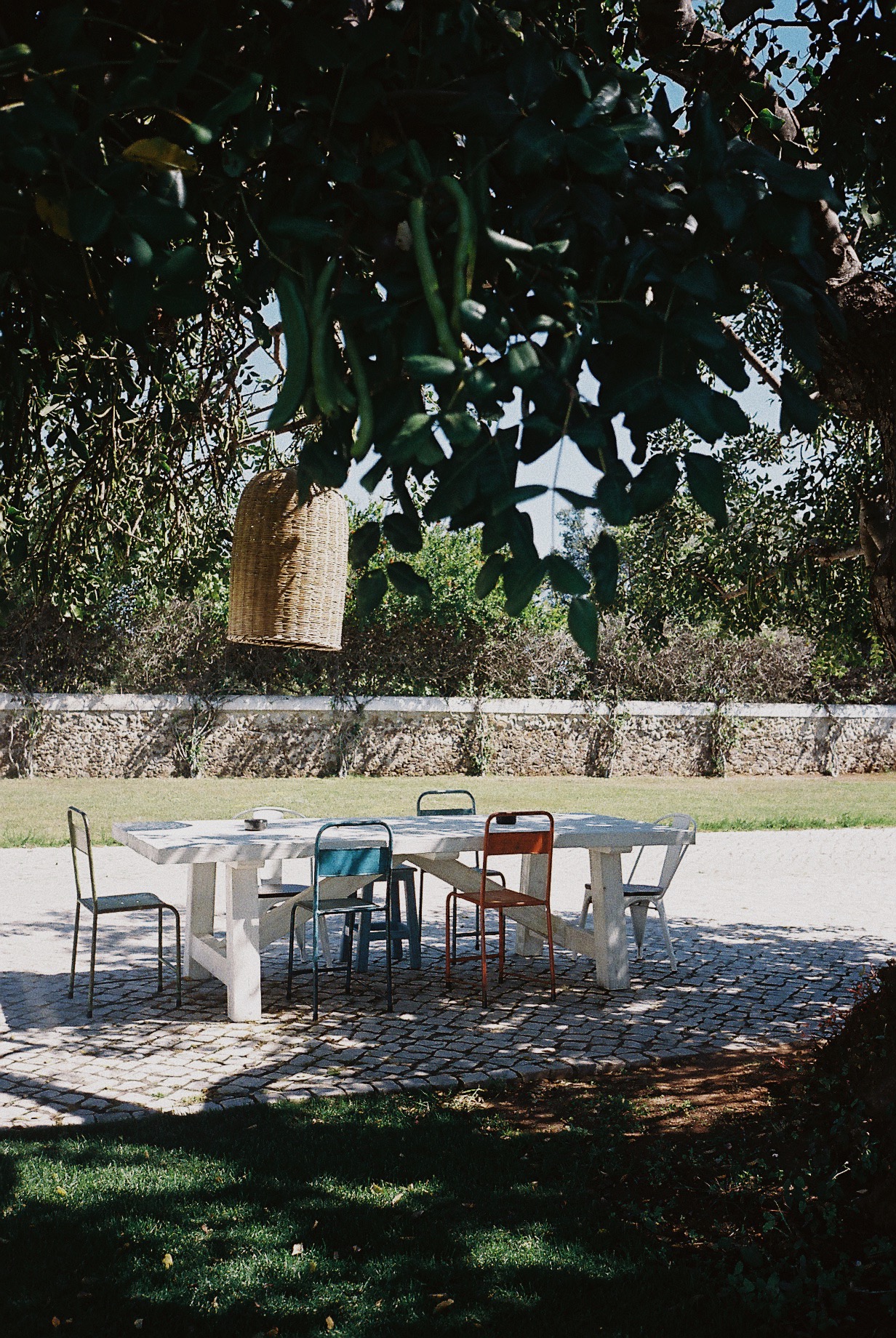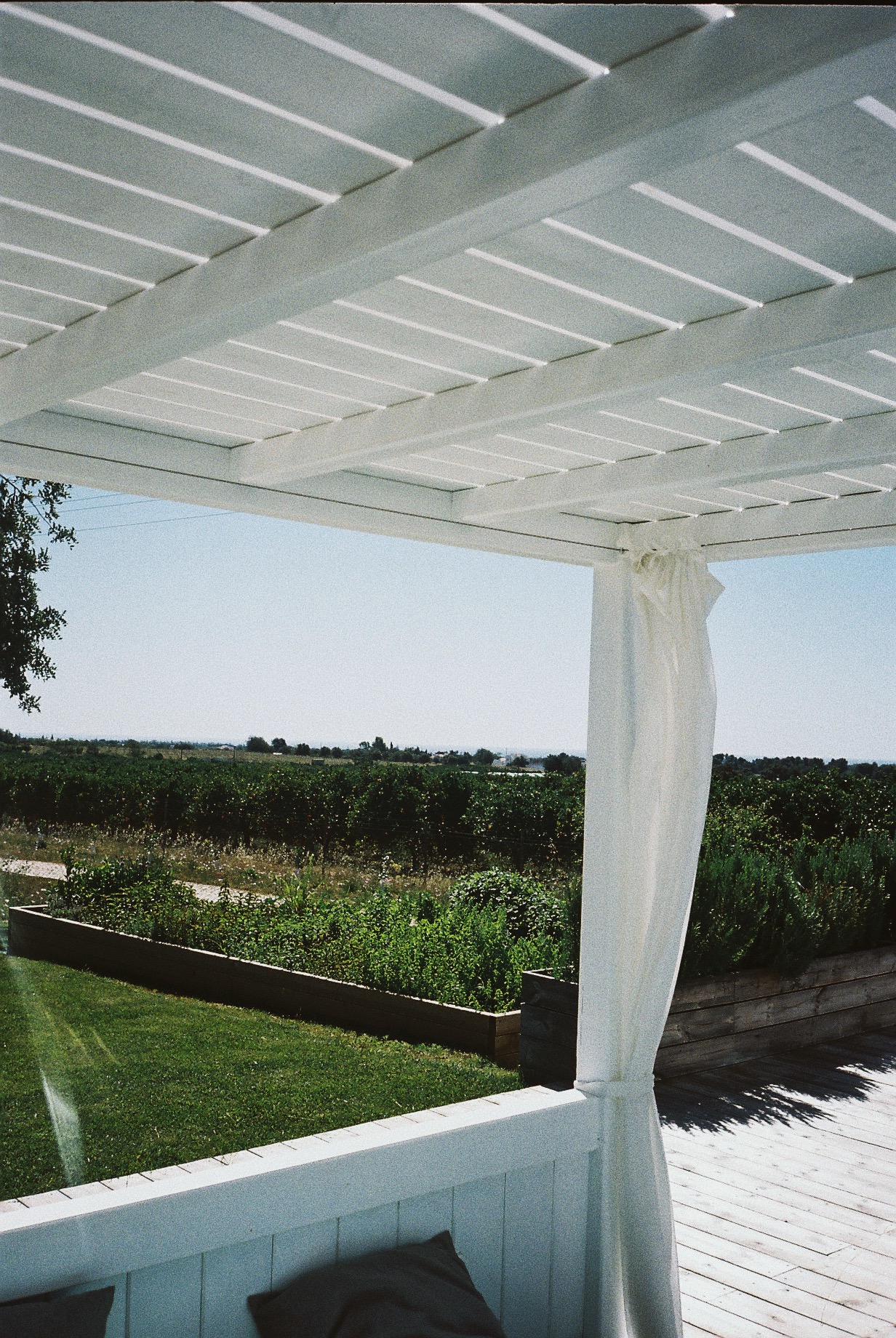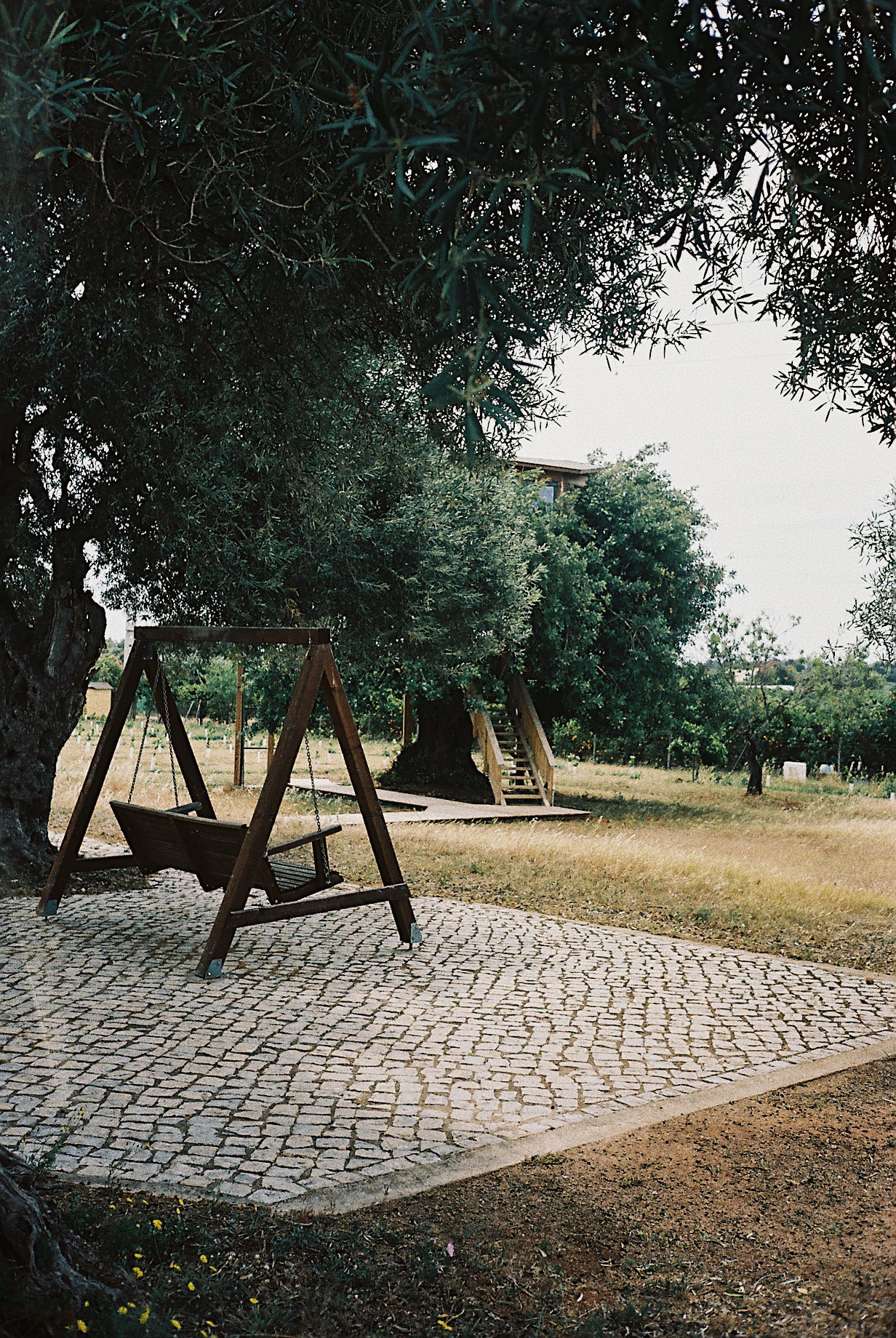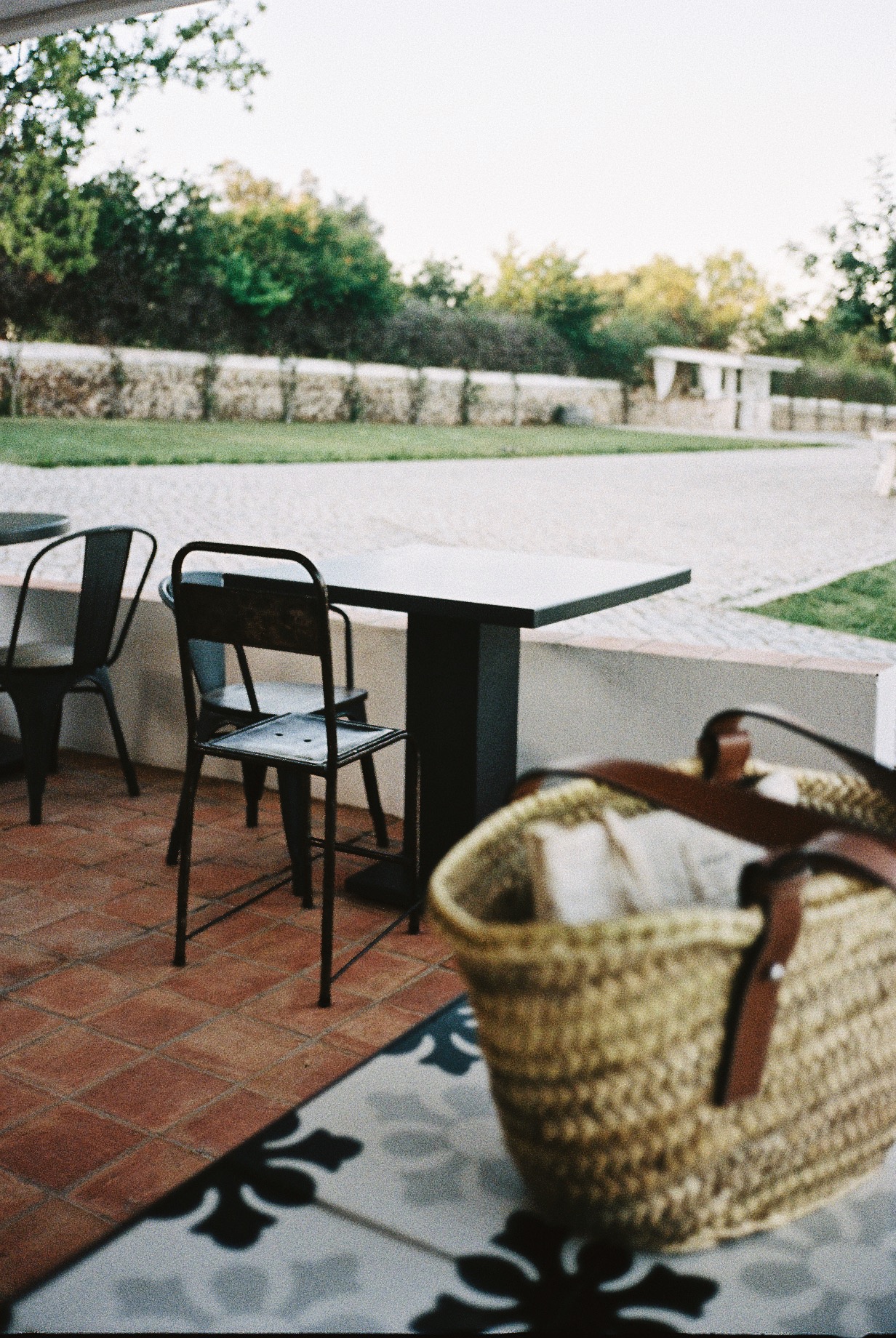 Conversas de Alpendre boasts original farmhouse features and has eleven rooms in total. One of which happens to be a treehouse situated at the bottom of the gardens! Our room was situated right on the pool front which was ideal for nipping in and out of the room in-between shooting etc. Freshly baked sweet treats were placed on our pillows each night, and there was always freshly baked goods by the reception area that you can help yourself to throughout the day. They also have a chef who cooks evening meals five nights a week – this is due to when the produce from the local market is fresh! You can request a dinner reservation at any point throughout the day, and there's also a small snack menu if you just fancy something by the pool. Breakfast was always a fresh feast of fruit, granola and pastries (a whole bag of them to be precise). They also offer eggs made to order from a local farm. Oh, and the orange juice all comes fresh from their neighbours next door – the prettiest orangery that's visible from the poolside…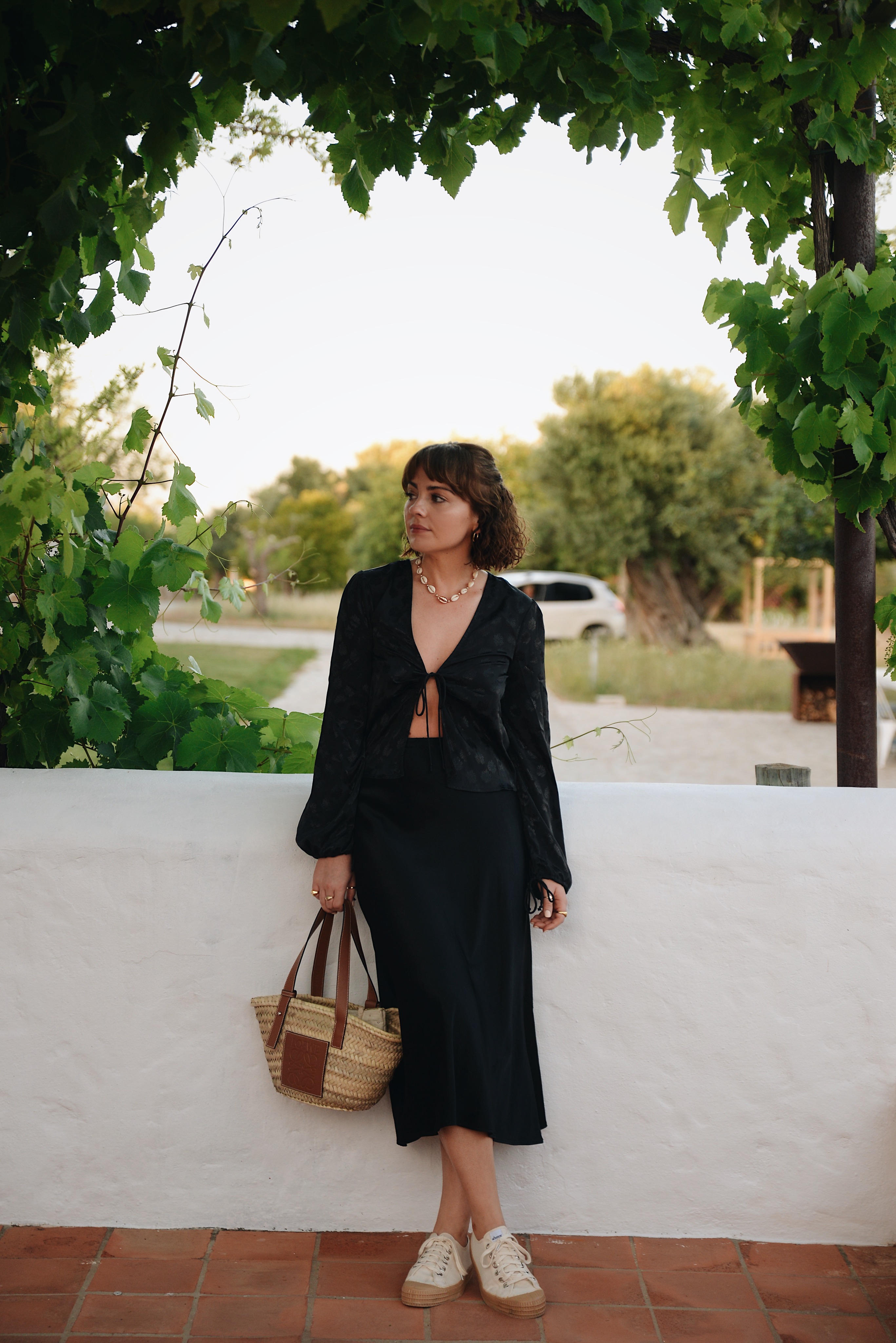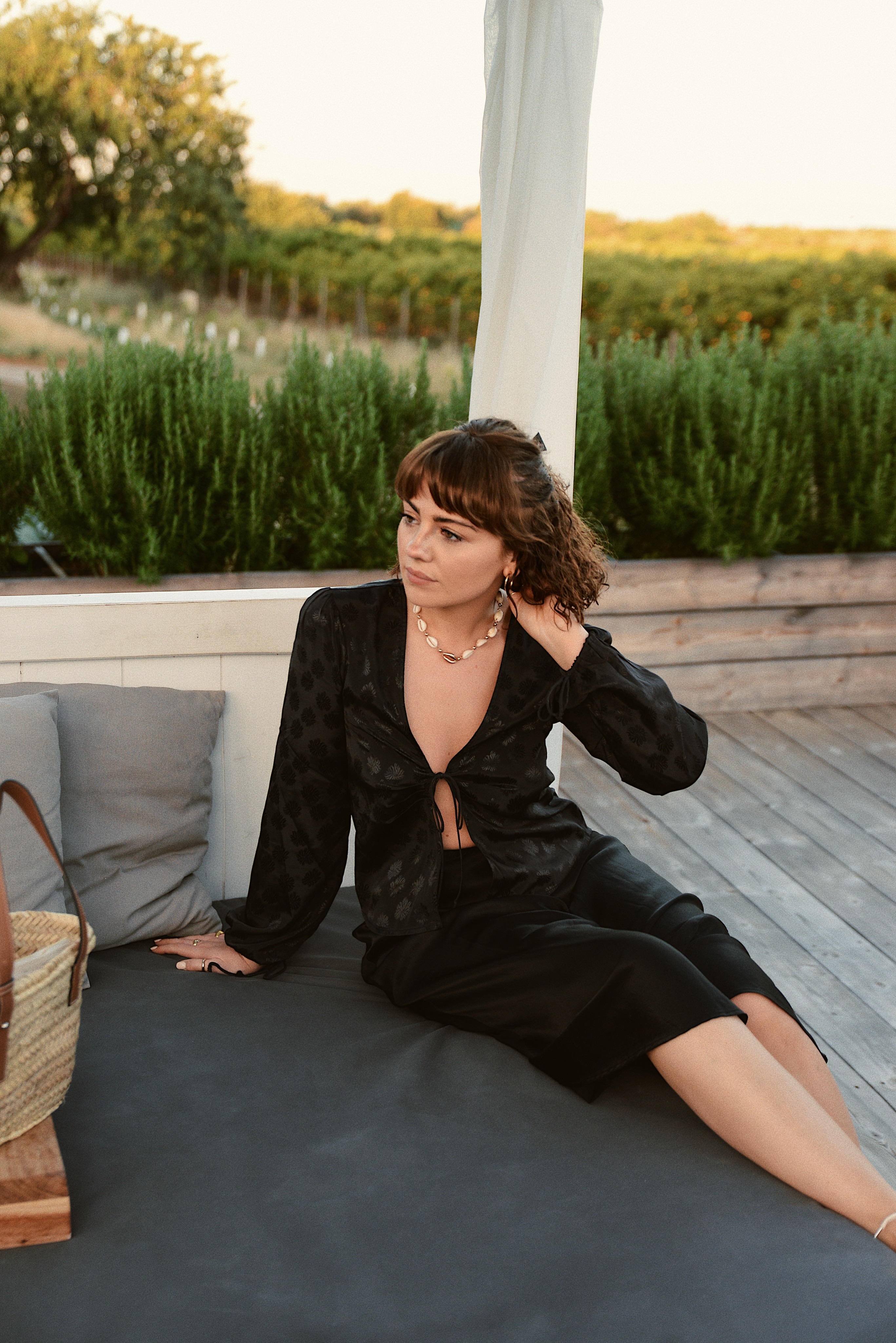 We opted to dine on site twice and it has to have been some of the best food we have ever had! I literally felt beaming with vitamins after eating so consistently well for a week straight. Everything in Portugal just tastes fresher and more vibrant. The chef at Conversas de Alpendre is such a sweet man and so passionate about everything he creates in the kitchen. A personal highlight was the grilled artichokes with orange sauce and crushed pistachios. I reckon I'll be dreaming about those flavours for years to come…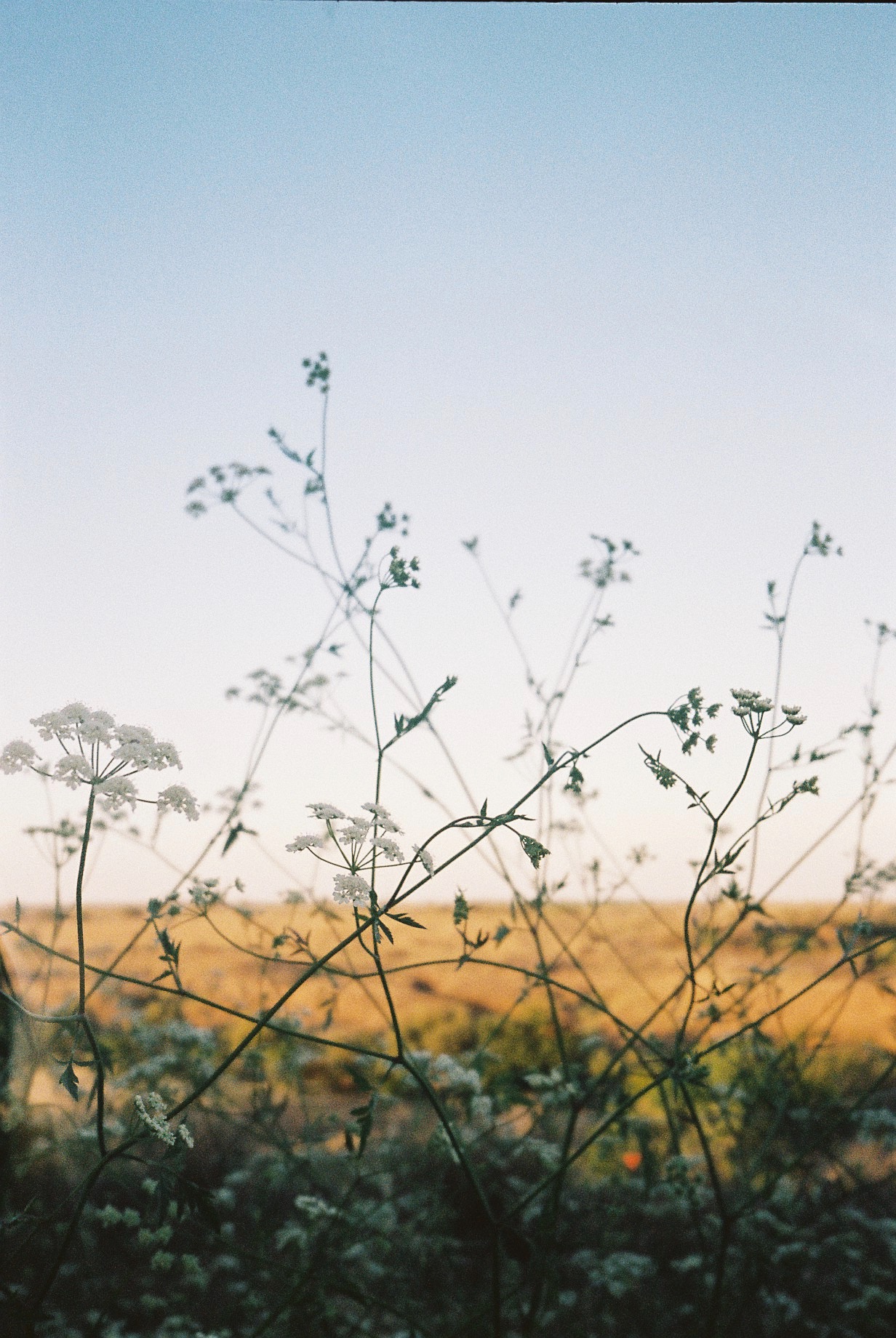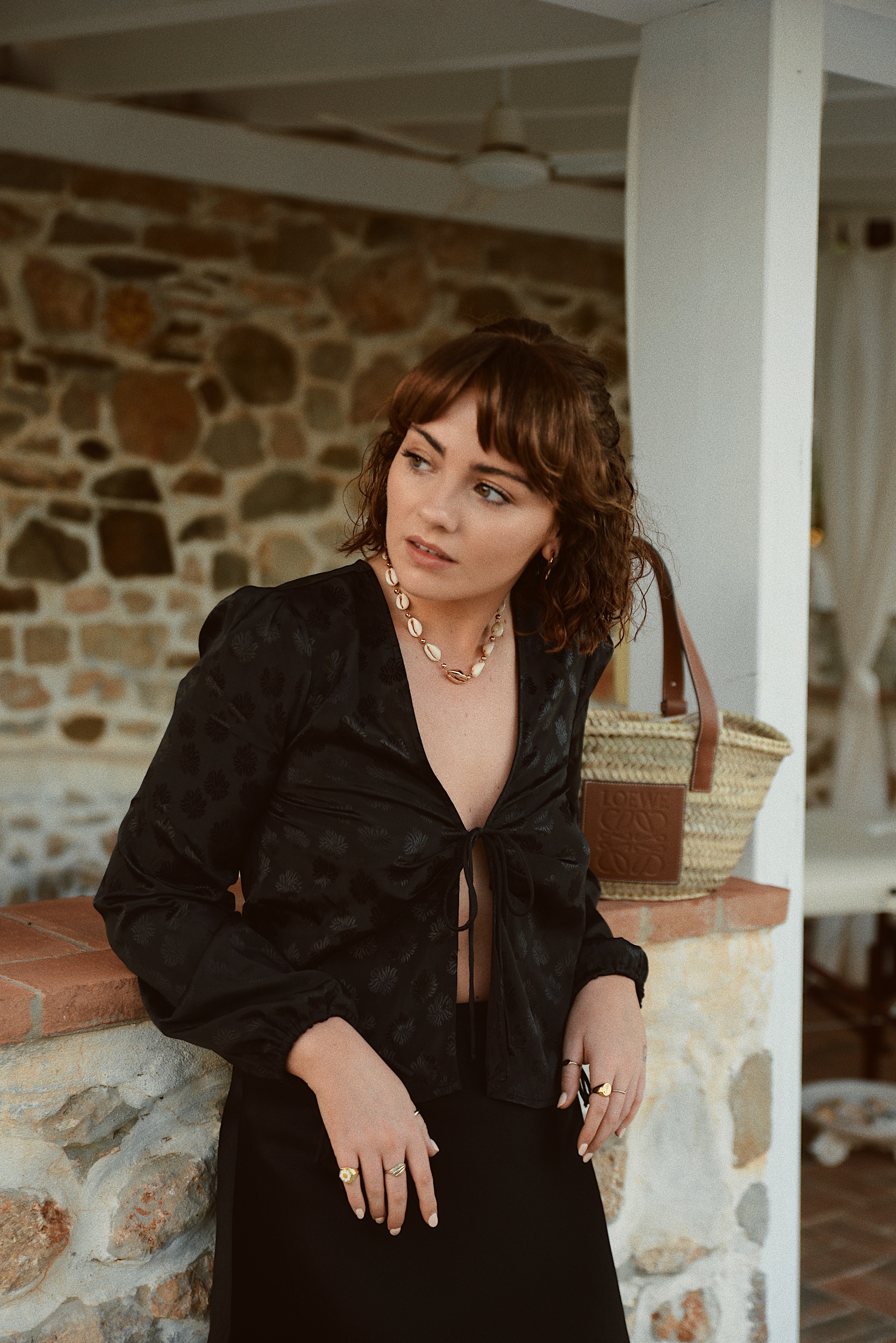 You have to head to Fábrica Beach if you stay here – it's around fifteen minutes in a taxi but you could also walk there or borrow bikes from the hotel. The pictures online don't look like much, but it's voted top fifteen in the world! You arrive at a little stream and one of the local Fishermen will be waiting to take you across for a couple of euros. When the tide is out you can supposedly walk across, but we weren't about to chance that with camera equipment and books that we were enjoying! A soggy book is no good to anyone…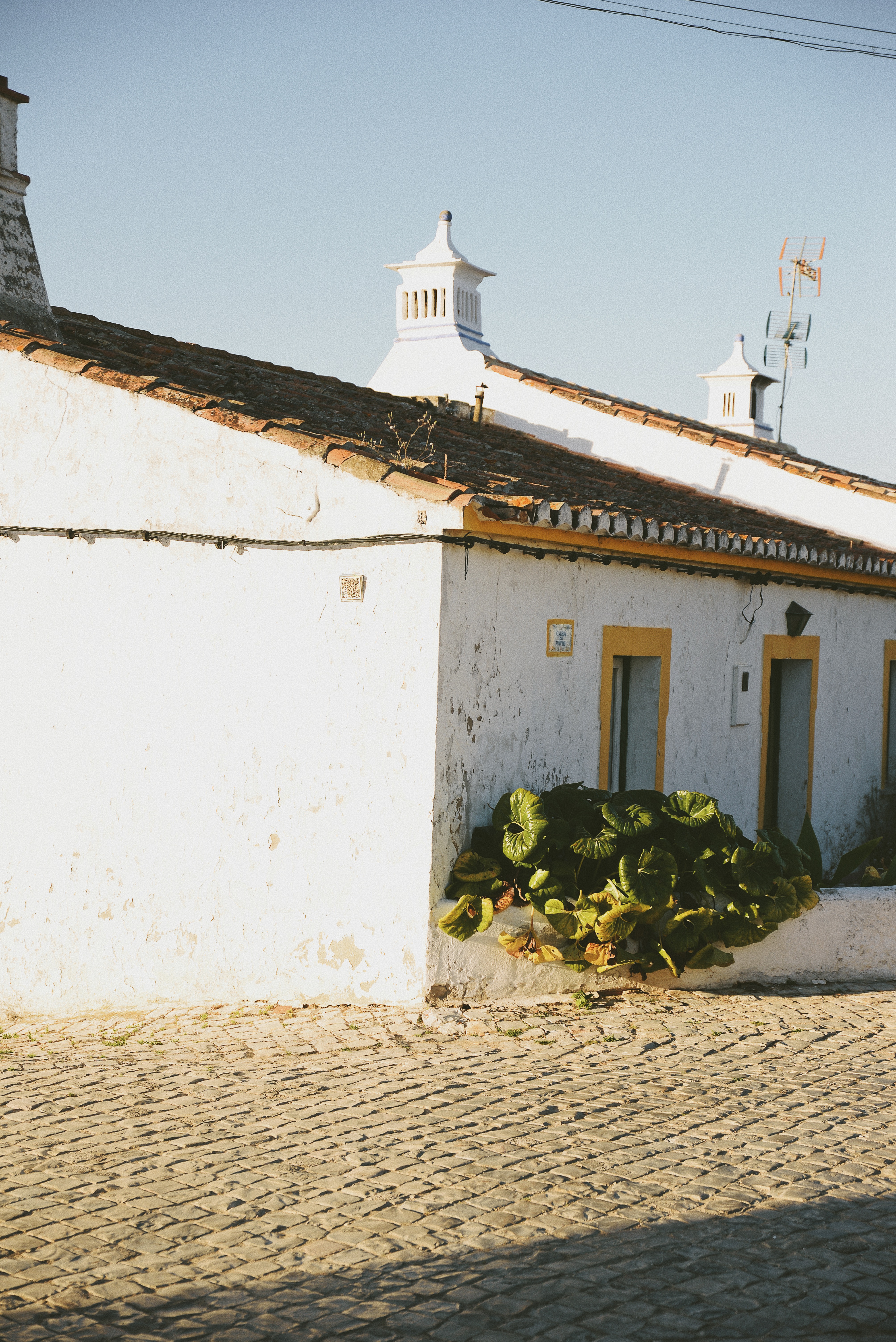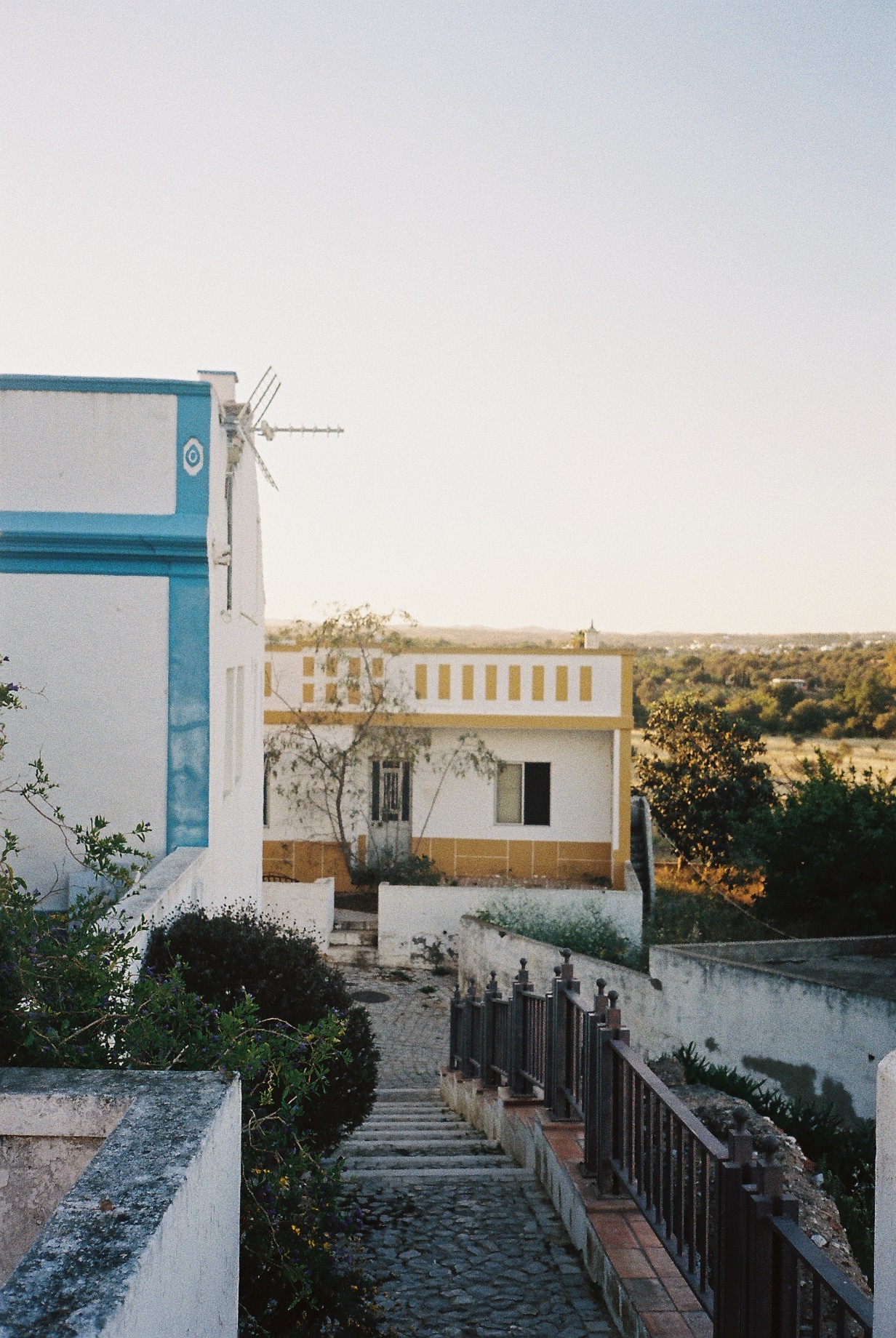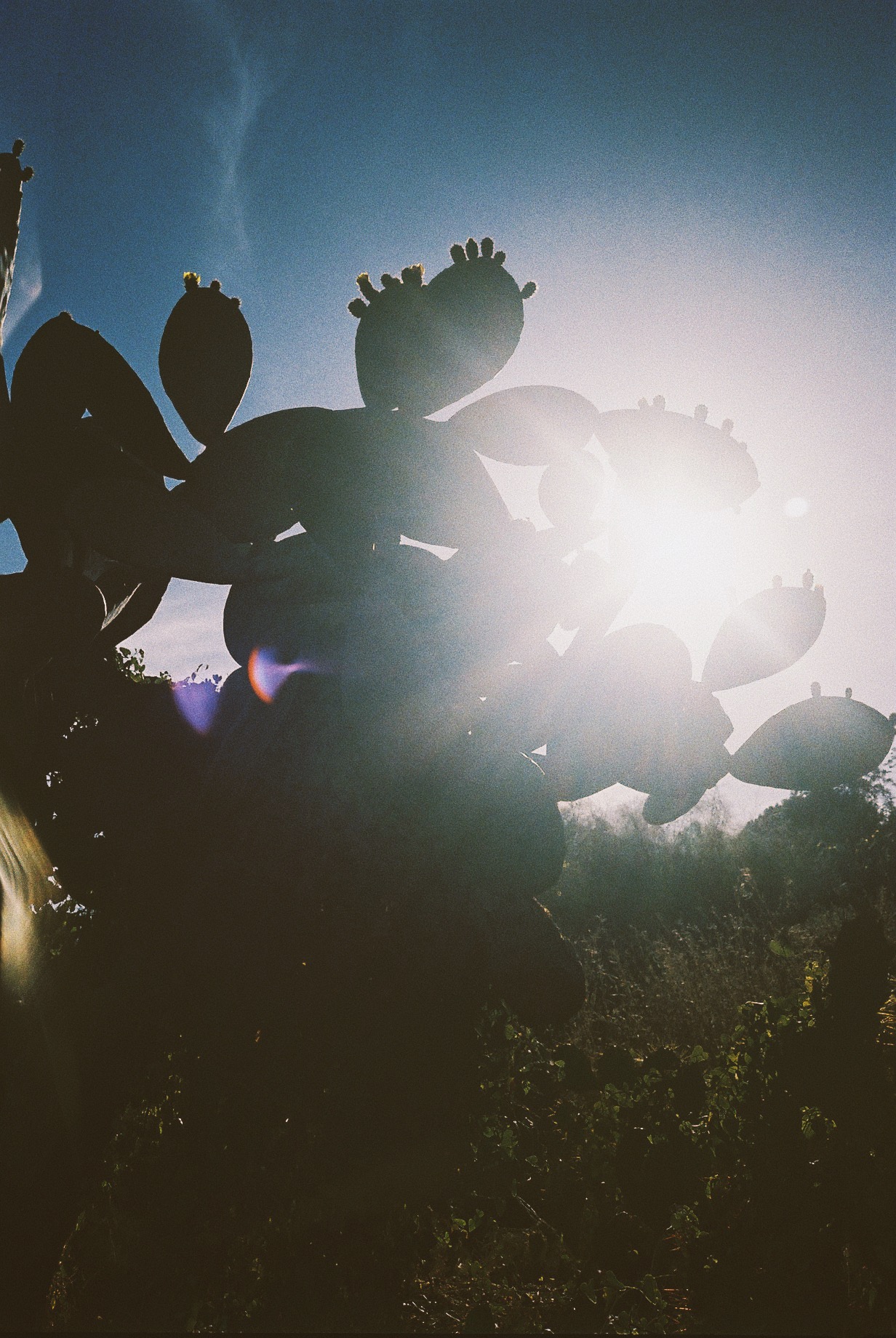 The waves were pretty huge and so much fun to jump into when the sun started to get a bit much. I have also never seen a beach with so many perfect shells – the whole beach is adorned with them, glistening in the sunlight and just waiting to be collected. After visiting this beach, I can definitely see why it's so highly regarded. I'll remember walking down this beach and scooping up shells forever. A happy place that my mind can wander to whenever city living gets a bit too much…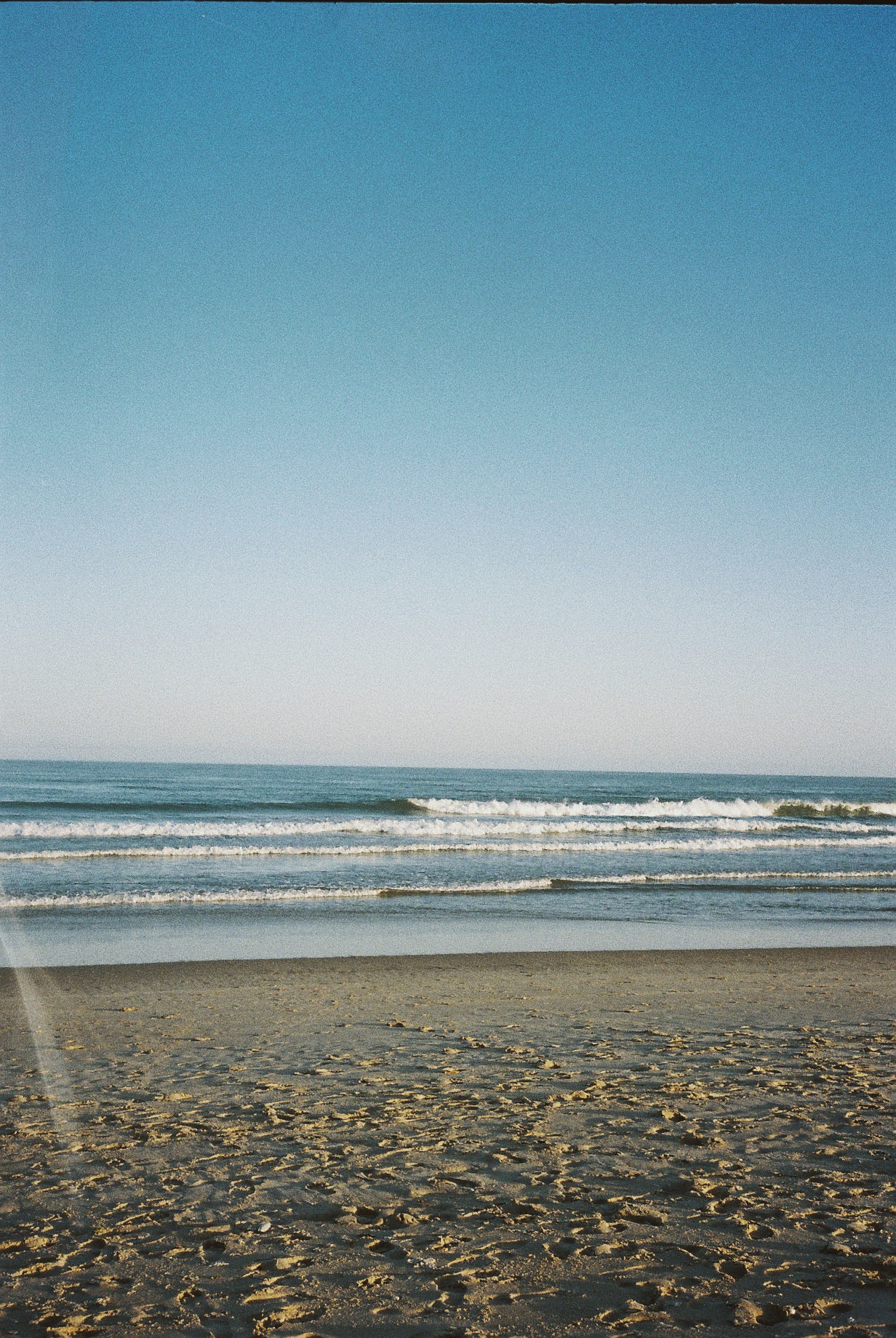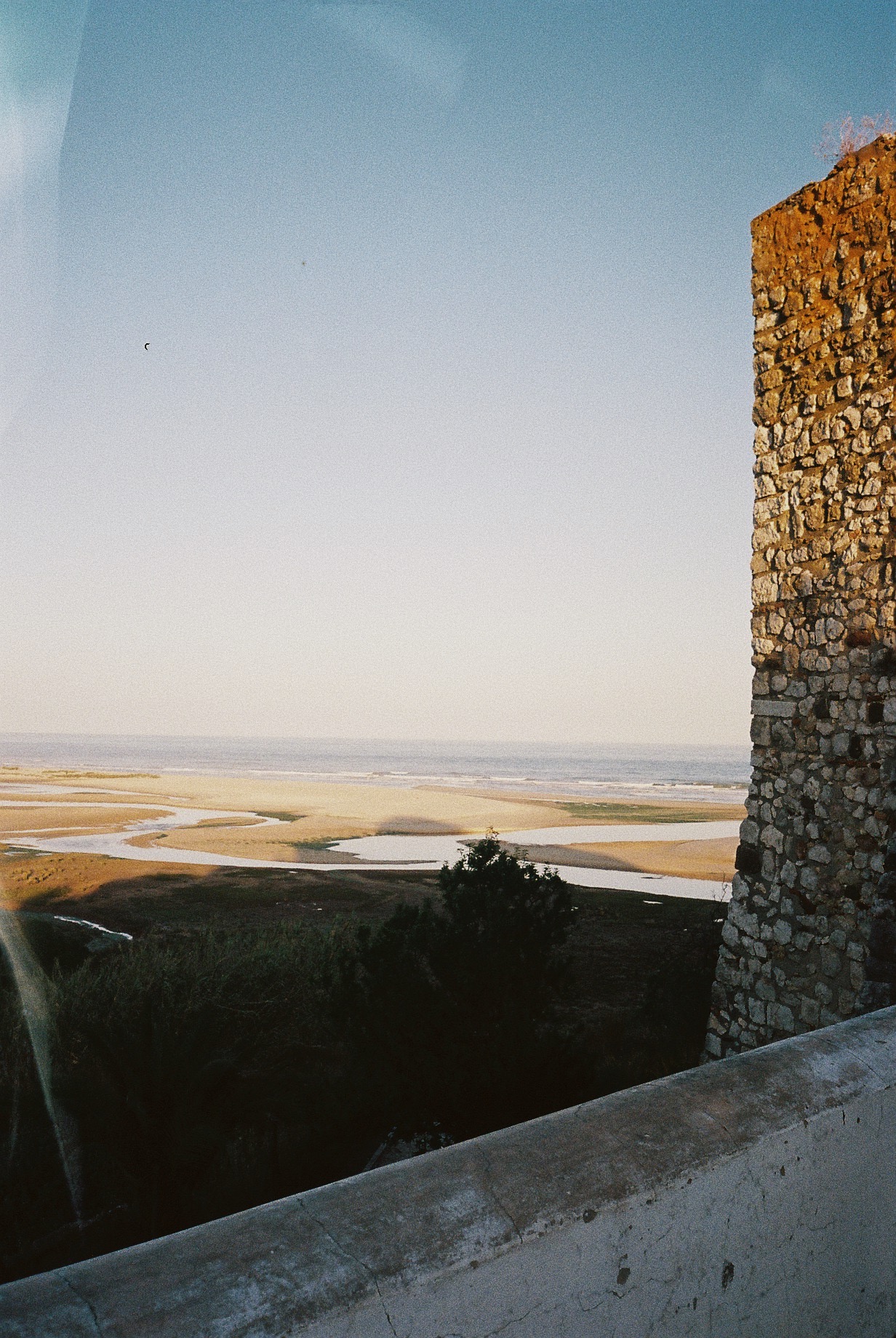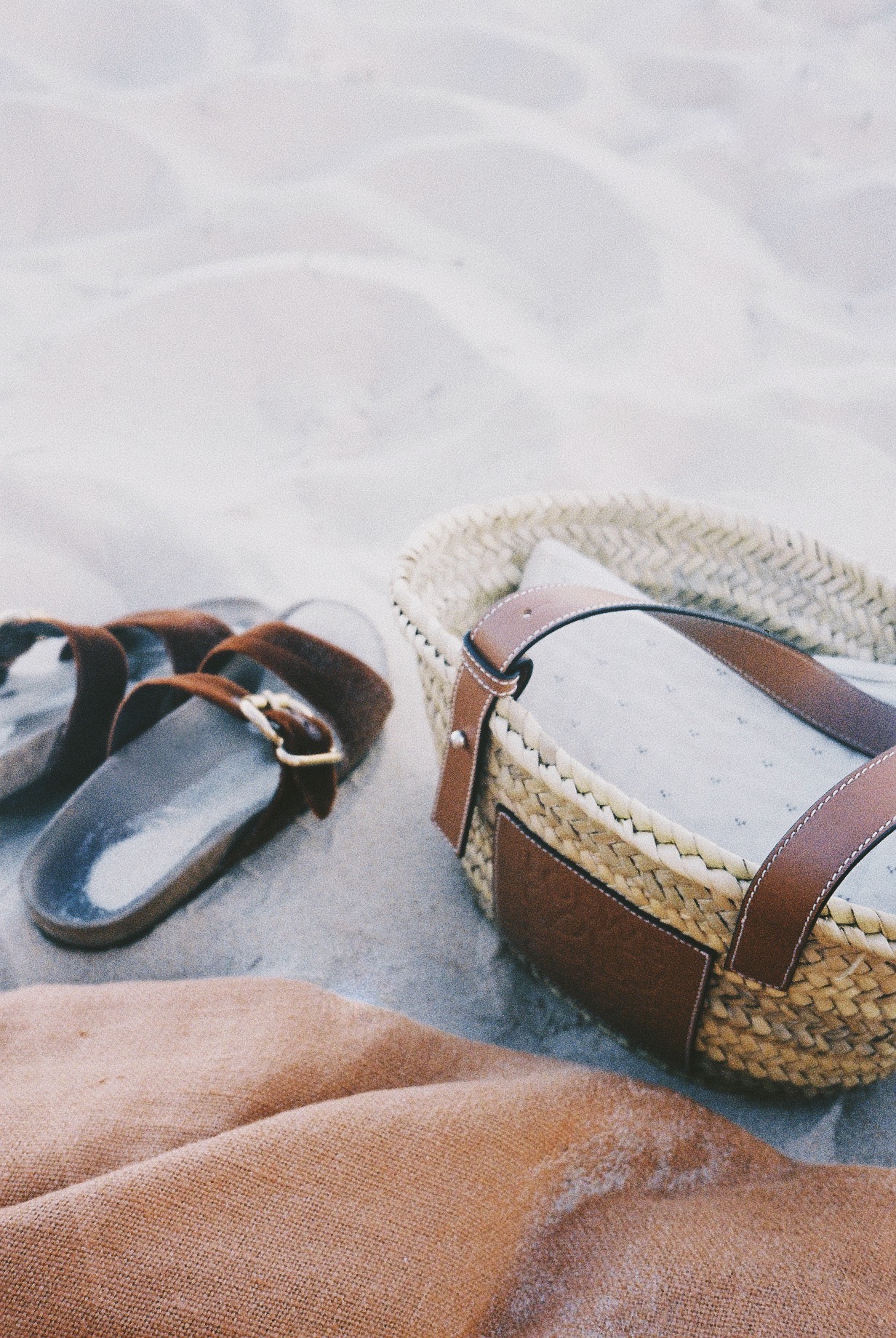 Close to Fábrica is a little seaside village – Cacela Velha. We visited this area a couple of times to shoot/eat dinner and barely saw any people. It was pretty blissful to have the place to ourselves. If you visit here then you have to try the swordfish at Casa Velha – or just anything off the menu for that matter. They also happened to do the best lemon meringue pie I've ever tasted…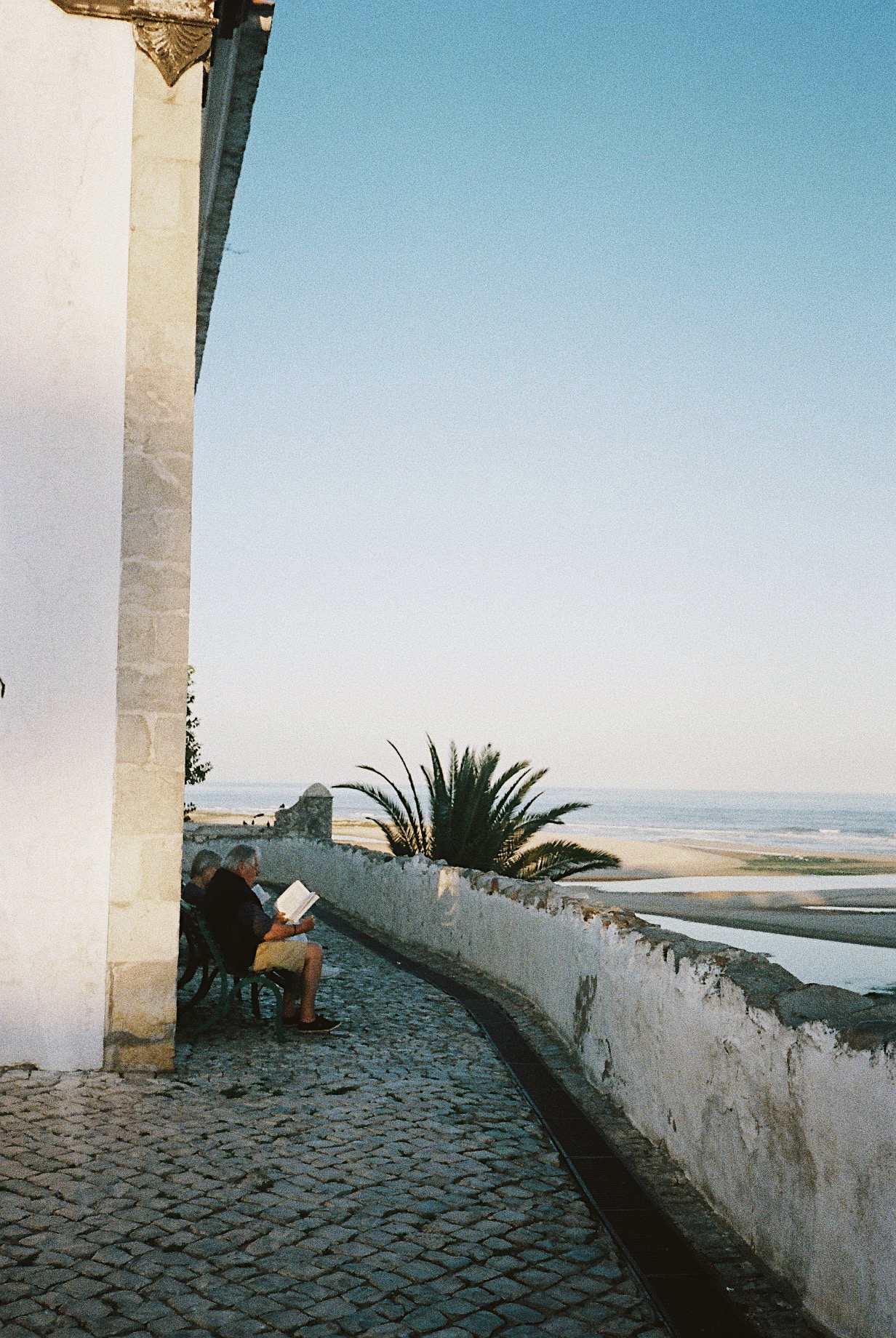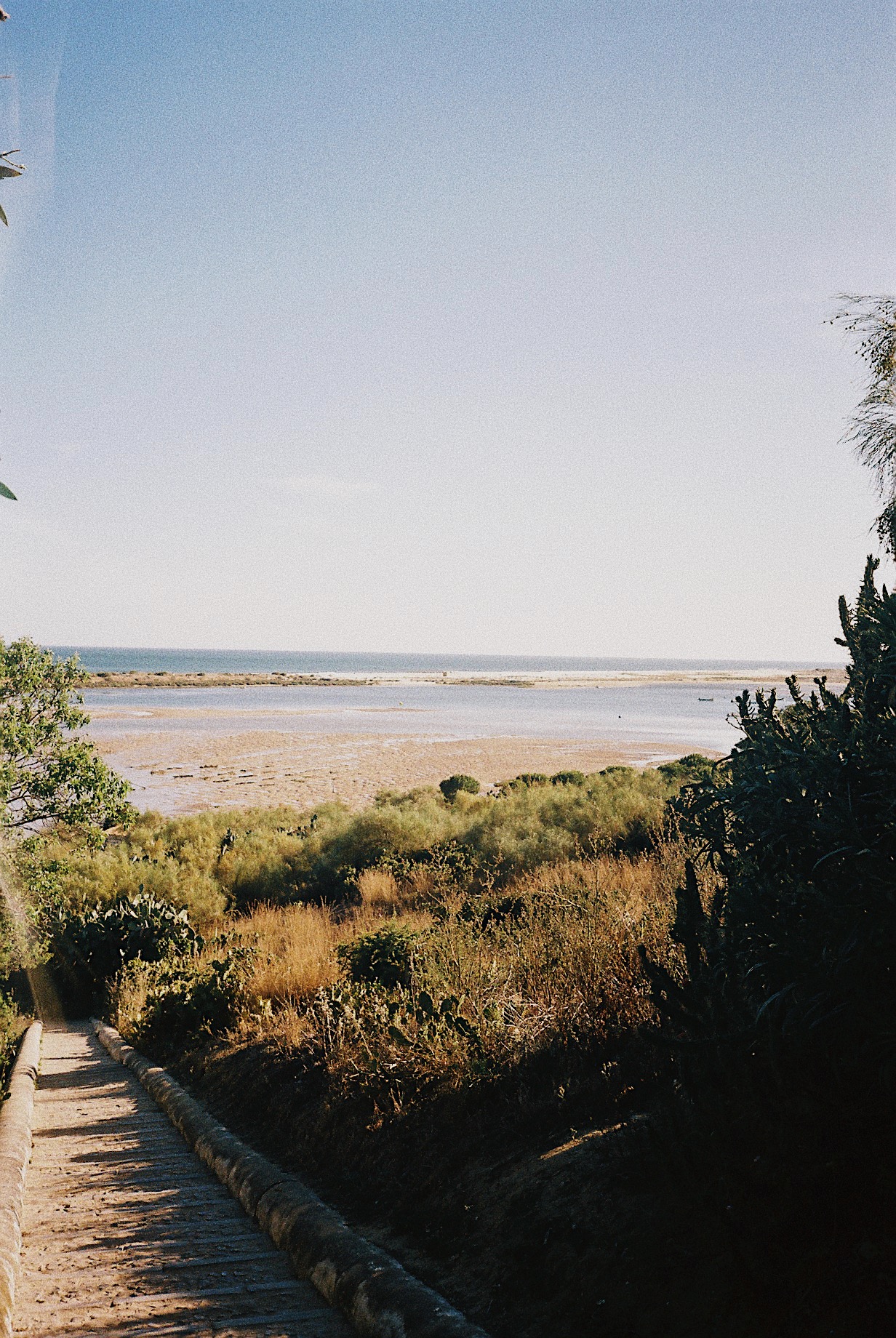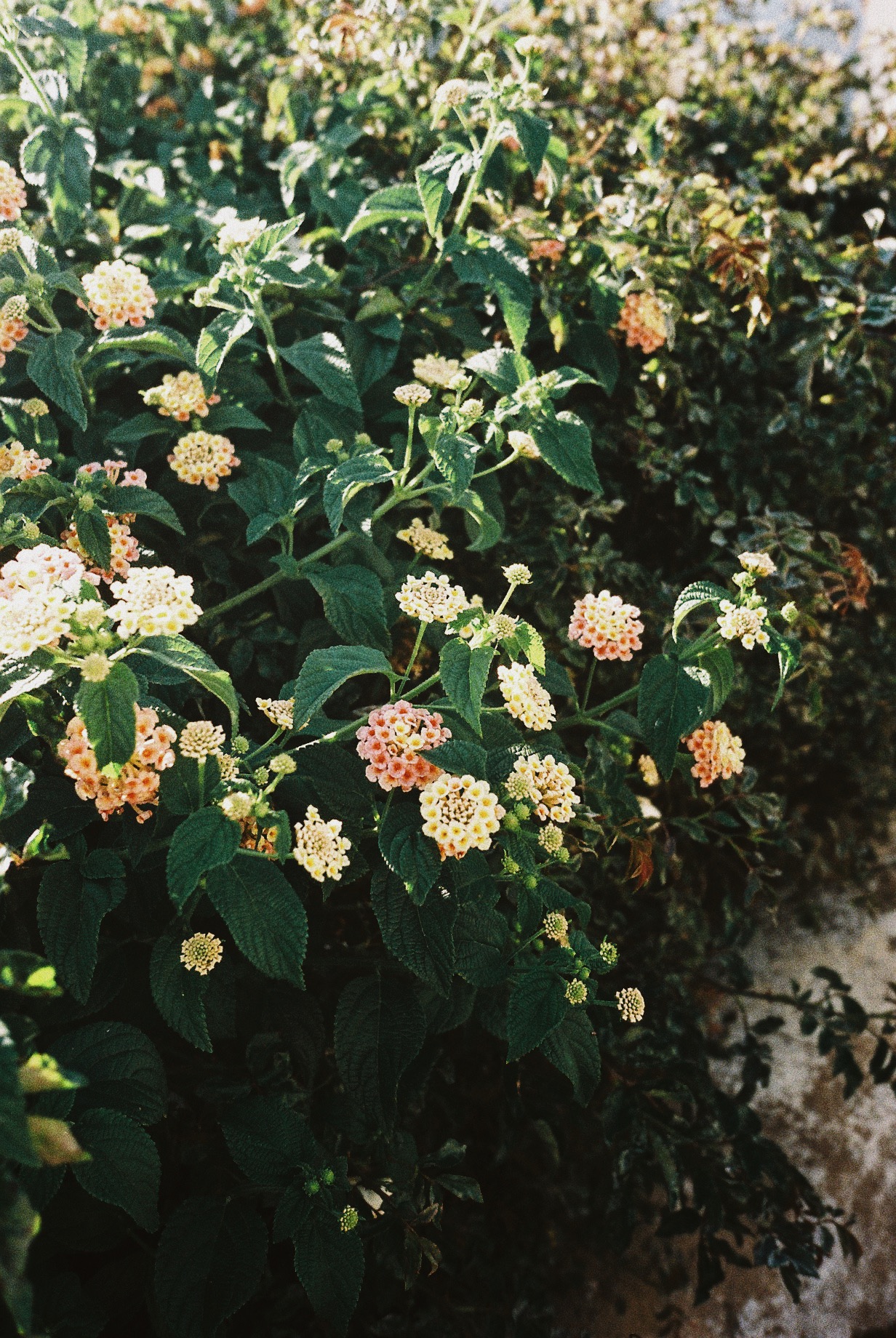 We also made it down to another beautiful beach whilst we were staying at Conversas – Manta Rota is also super close and a lot more accessible than Fábrica. Apparently this place is very popular during the summer months, but we only spotted a handful of people when we headed down there just before sunset. It was so much fun running in and out of the waves with the pastel pink sky as our only backdrop…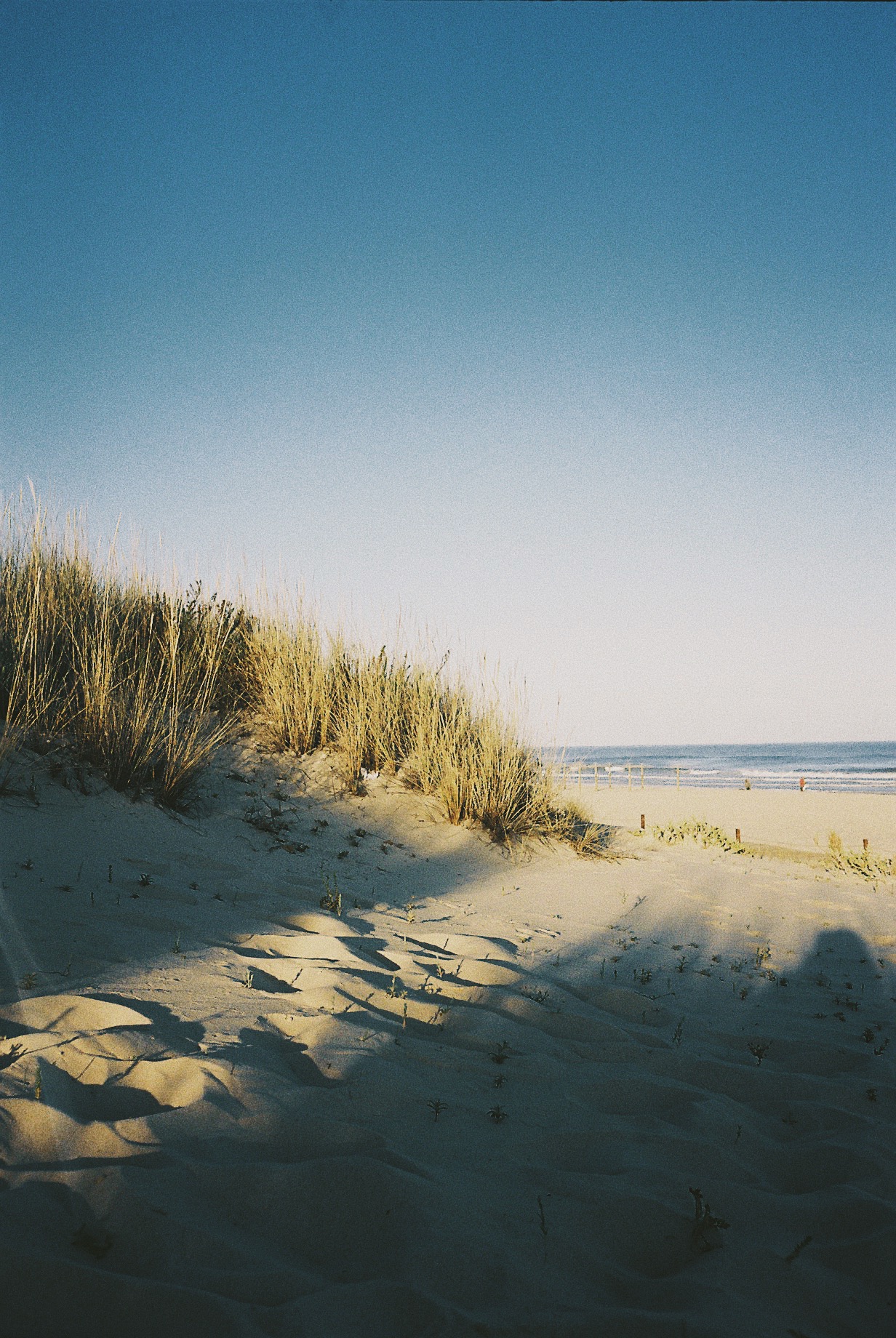 After five amazing nights at this dreamy place, it was time to move on for the weekend! Catherine and I both really managed to switch off here and were pretty sad to drive away from it. It's somewhere we would both head back to in a heartbeat, and it really felt like a safe haven for the majority of our stay in Portugal…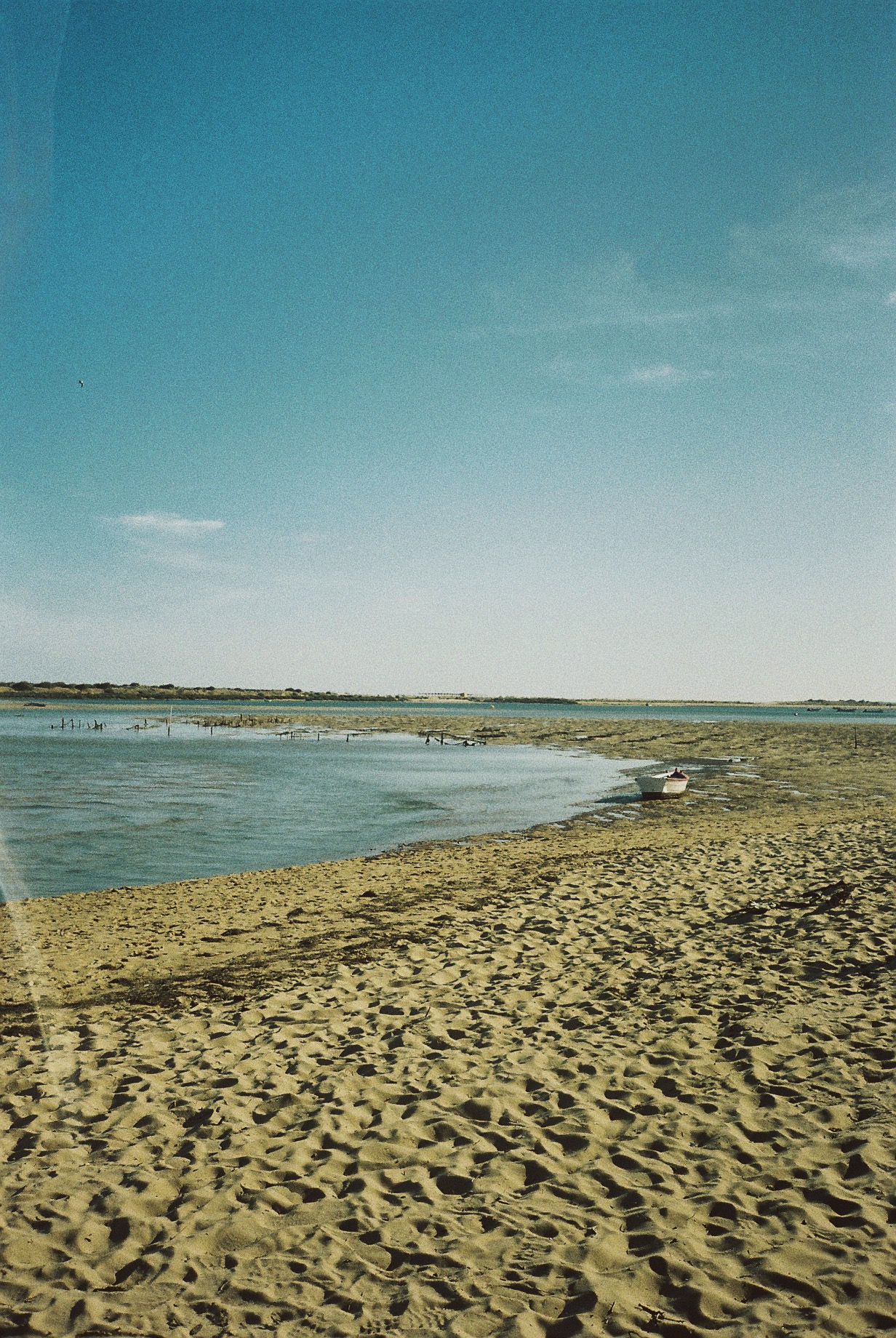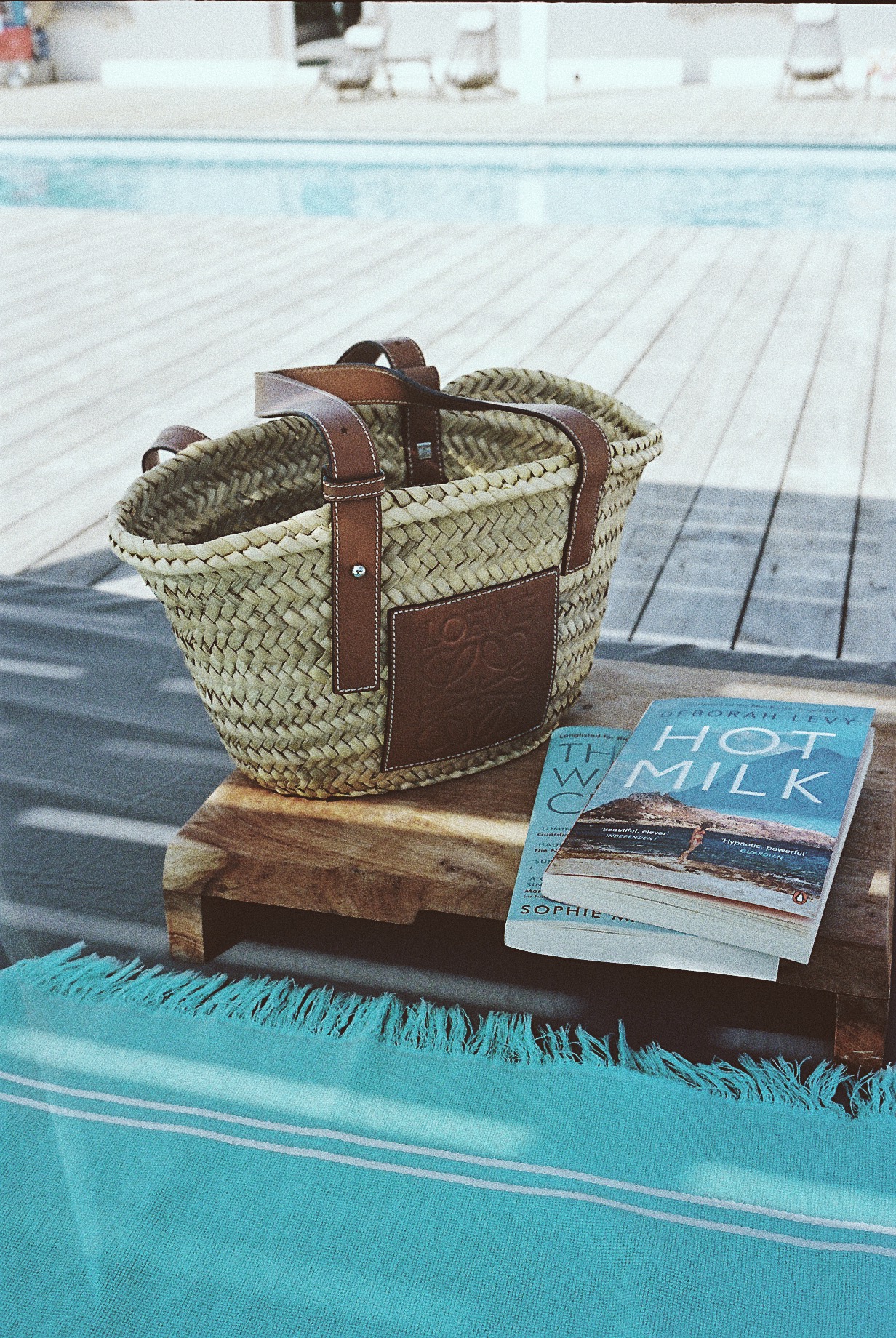 The hosts couldn't have been more warm and welcoming – we loved hearing about how they uprooted from their life in Lisbon for a more fulfilling life by the coast. They live on site and you can really see how much love and hard work they have poured into the idyllic surroundings. I couldn't recommend this area of Portugal enough – mid May was perfect for us as we just wanted to shoot and feel a bit secluded from reality. However, a local taxi driver for the week told us that it gets mega busy during high summer. Personally, I think it was all the more magical for feeling like we had the local beaches all to ourselves… 
---
Photographs of me taken by Catherine Booty | Scenic images taken by me on an Olympus MJU II