I get quite a lot of questions about what I pack when I go away, and I don't think it's ever something I've sat down to discuss on here. I'm not the most organised packer in the world, but I do try and always start the day before, and I try to make a little list to guide me in the right direction. I find packing for a beach holiday a total breeze – just lots of swimwear, cami tops, and high waist shorts. A few little wrap dresses thrown in there and you really can't go too wrong. However, packing for a city break is a whole new ball game, and one that I have to offer a little more thought…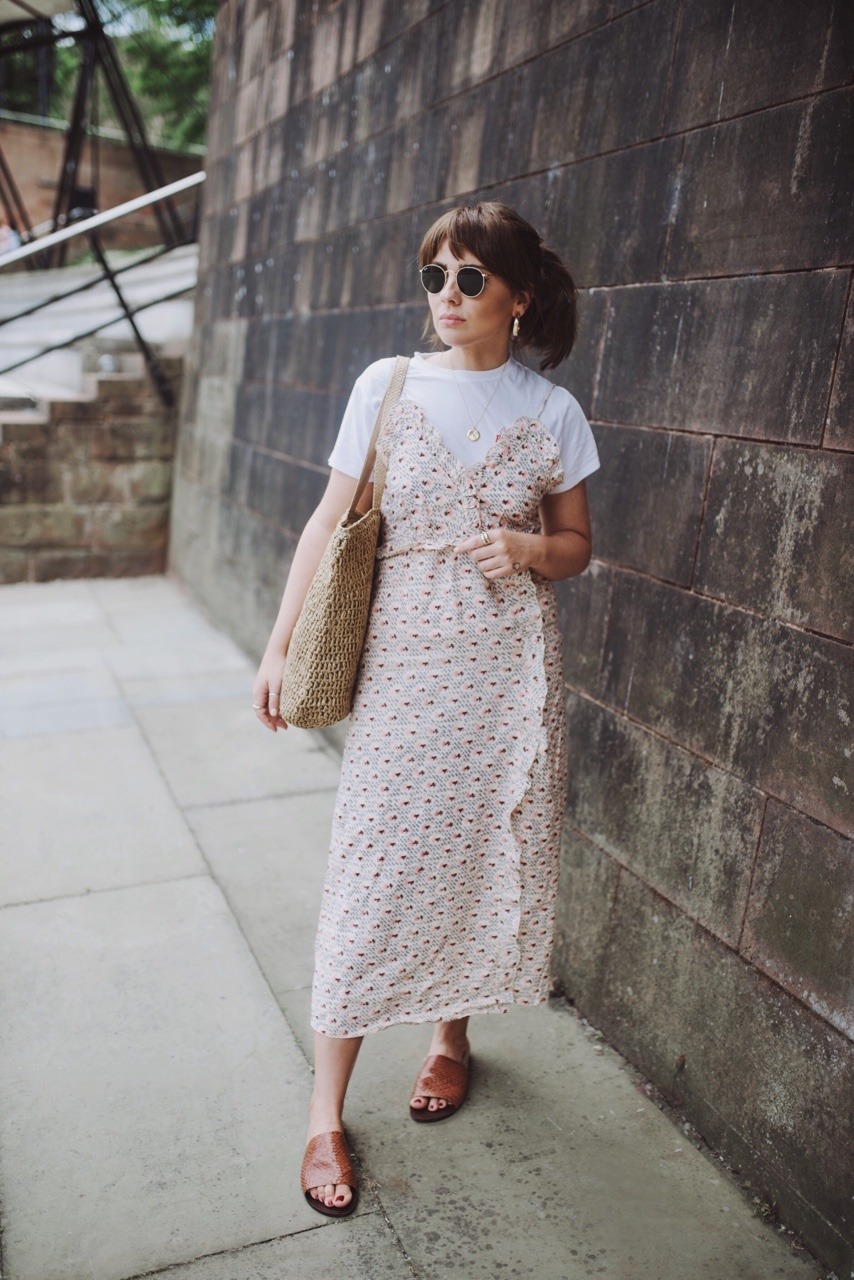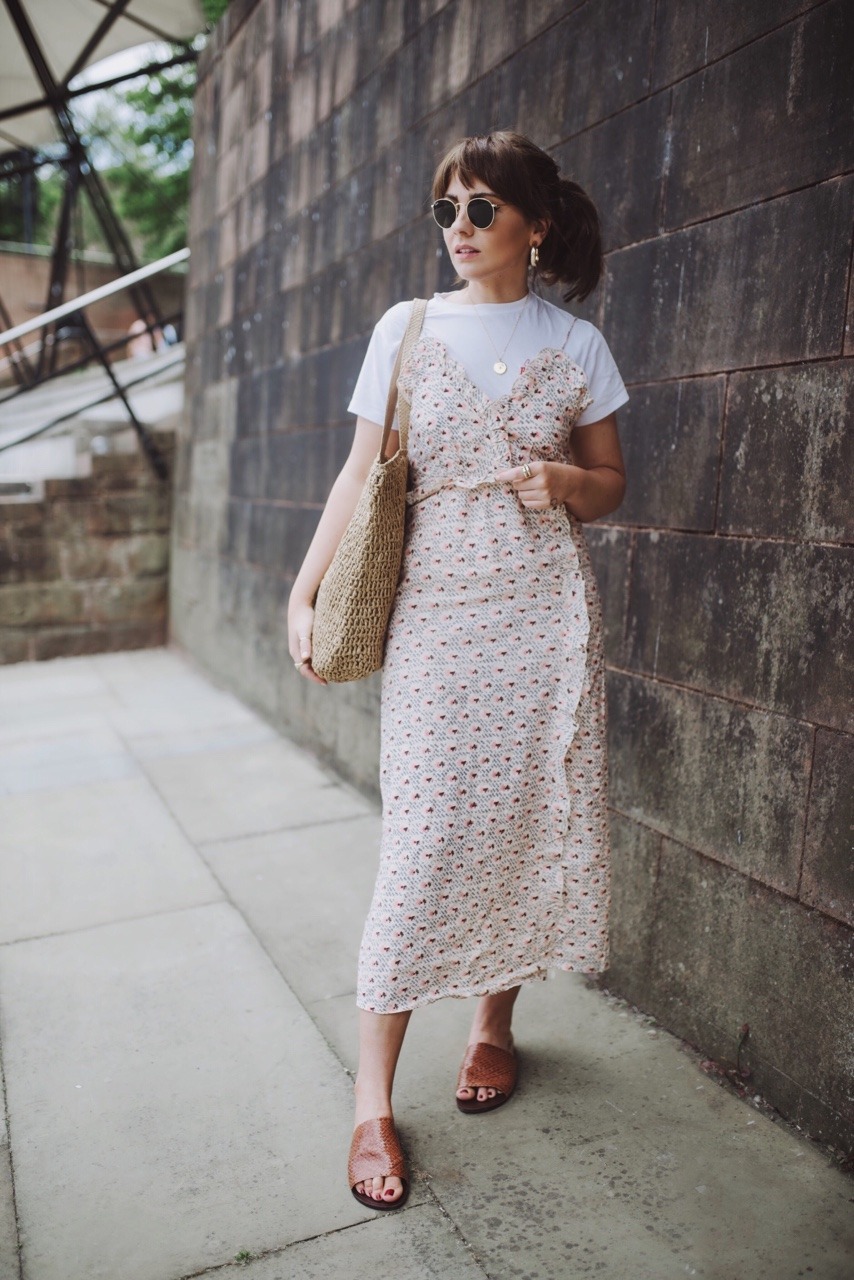 I thought I'd break down the essentials that I've found myself reaching for, and hopefully they can help you when you're having a pre holiday meltdown and have only packed knickers…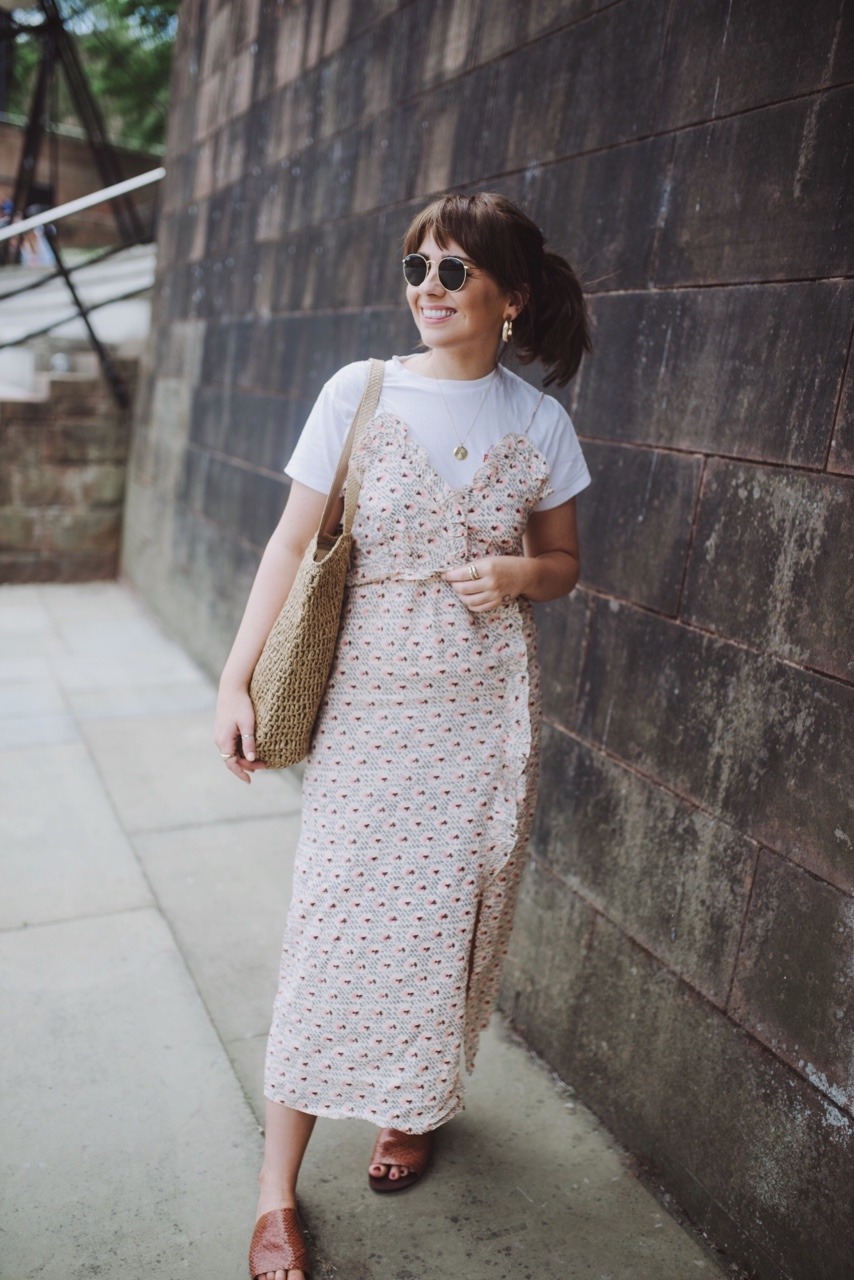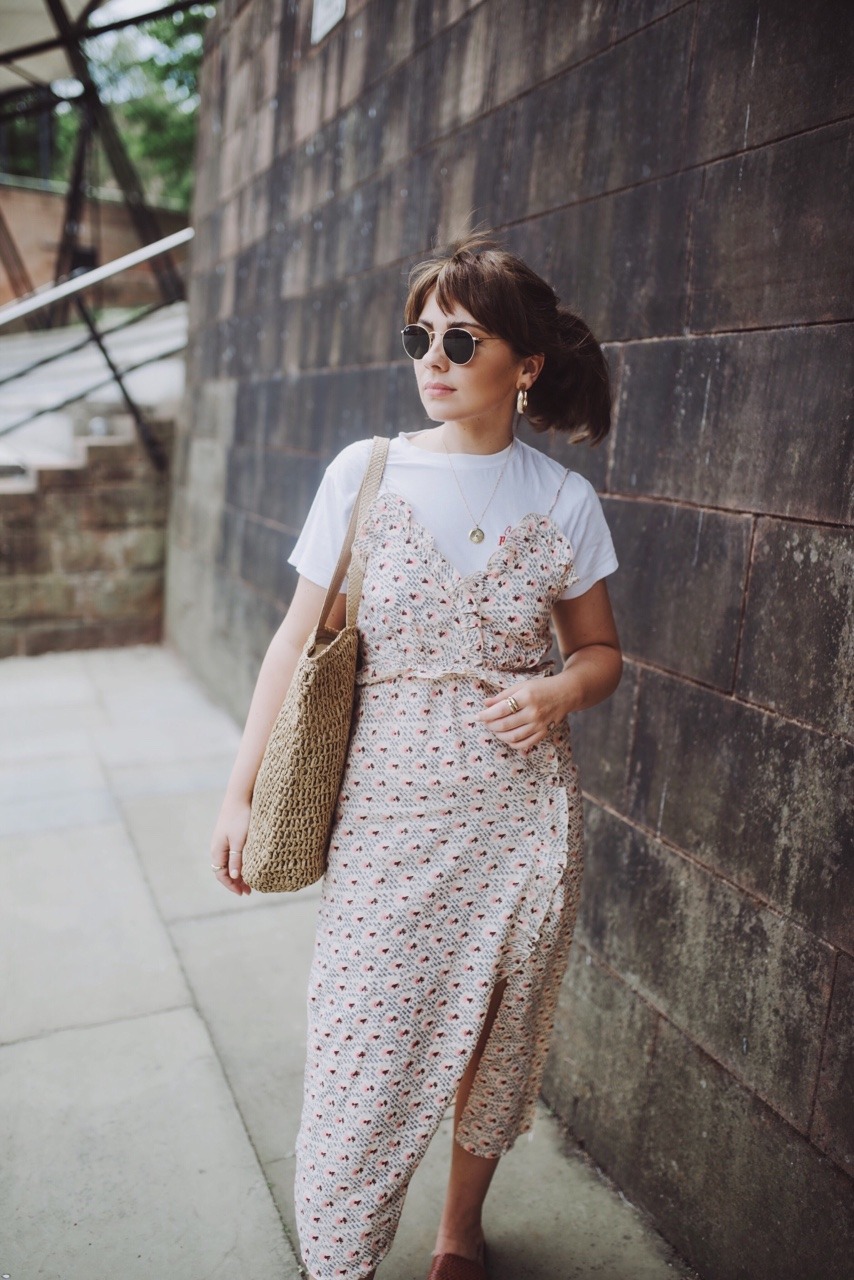 Clothing to prevent all most holiday related disasters 
The cami dress – whether you like short, or a longer length, a cami dress is always a great shout. You can wear it in the evening with layered jewellery and some strappy sandals, or layer it over a white T-shirt for the daytime with some plimsoles.
The white T-shirt – As I just mentioned, it's perfect for layering, and ideal for everyday wear in general. Pack a couple if you can, they will always come in handy. Especially if you reach your destination and discover you've forgotten your pyjamas…
High waist shorts – I'm never without a couple of pairs of high waist shorts when I travel. A simple white linen pair work great for day or night, and a flowy black cotton pair will never go amiss. You can wear them with blouses tucked in and some sandals in the evening, or just a cool vintage t-shirt, and some sandals for a laid back daytime look.
A flowy pair of trousers – they can be culottes, linen trousers, whatever floats your boat (or bottom half) in terms of comfortable trousers. Even if it ends up being too hot for them, they are a great airport option for the way home! I'm really into beige linen trousers at the moment – I love how they look with a white blouse tied up, and some nude espadrilles for a really chic, tonal look…
The versatile blouse – I always pack a little blouse that can be worn in a few different ways. Tie it up for the daytime, or tuck it in for a chic, more tailored evening time look. It will also work as a little beach cover up, or layered over a cami dress for those cooler evenings.
A midi skirt – I can't stress enough how much of a life saver midi skirt are. They match with so many different things, and without sounding like a broken record, can be dressed up or down all summer long. They are figure flattering, conceal food babies, and are easy to slip on and off in the hot weather. Perfect for last minute outfit changes…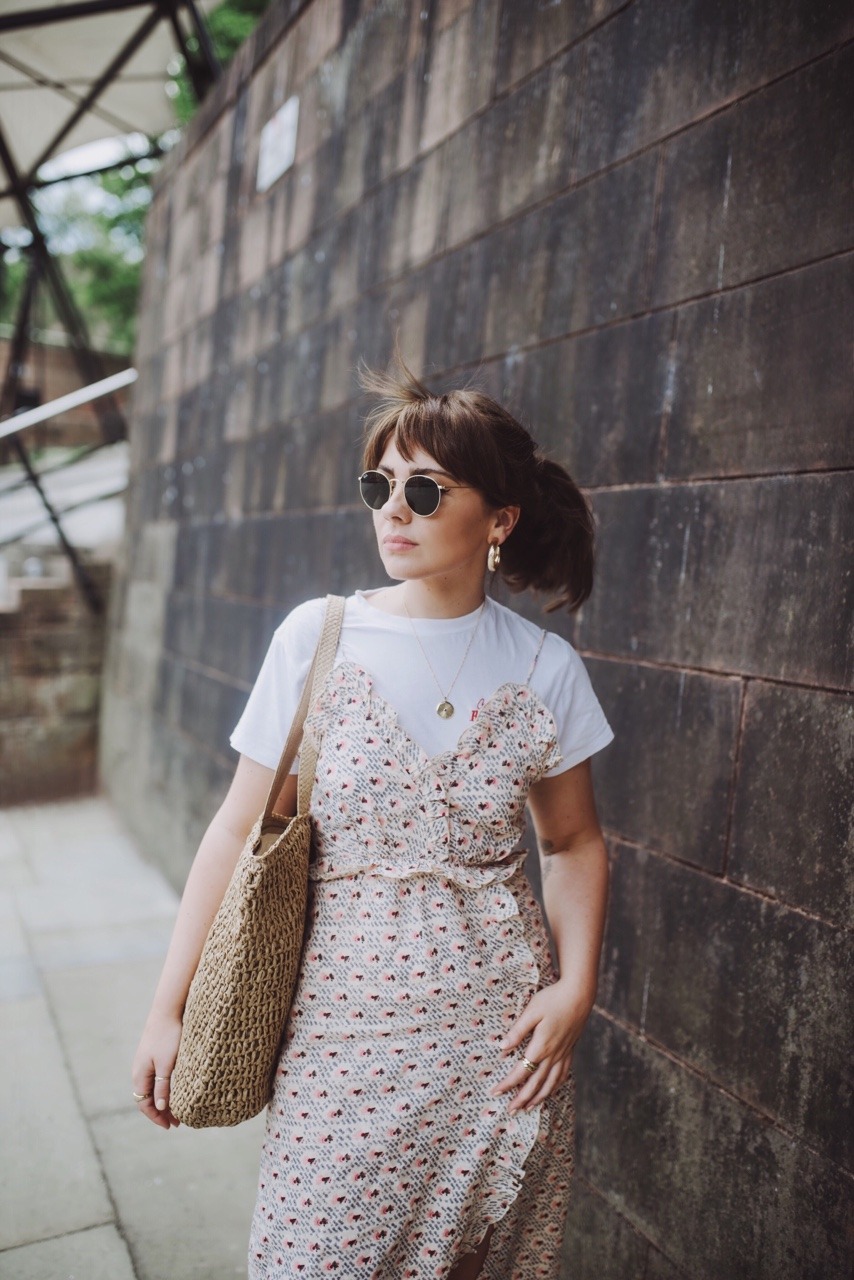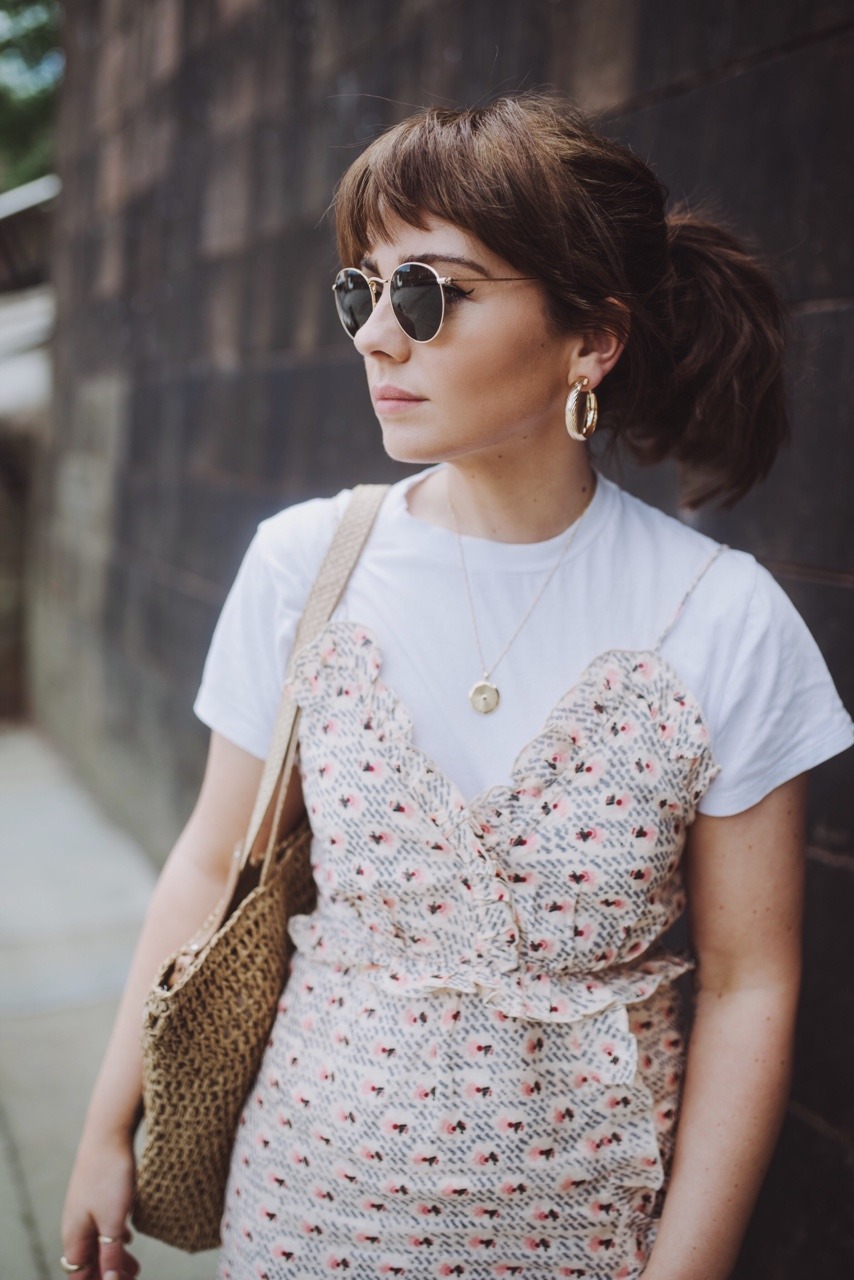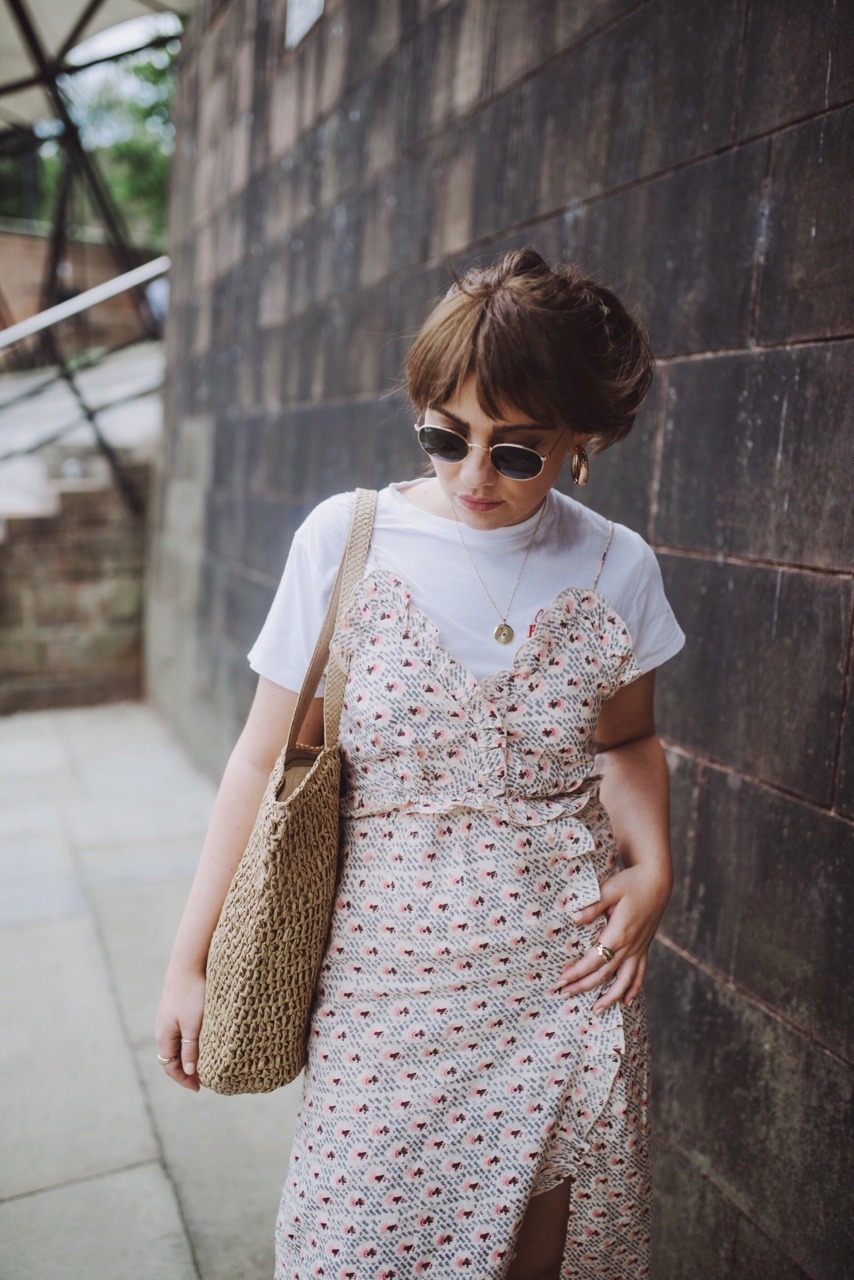 The only accessories you really need
I'd really recommend laying all your outfits out if you have time, that way you can see what accessories match with what, and you'll avoid taking too much…. 
An elegant pair of sunglasses, and some for daytime fun – Nobody needs a million pairs of sunglasses on holiday. I try to just take two pairs and stick to them – an elegant (usually cat eye or oval) shape for the evening time, and a fun pair for by the beach/pool. Usually my Ray Ban rounds, or something that adds a bit of character to my swimwear of choice.
Basket bags match with everything – If in major doubt, just pack a little woven bag, and you won't regret it. They match with everything, and easily transition from day to night. I always pack an oversized cotton tote bag too, they take up minimal suitcase space, and come in really handy for trips to the beach, or lugging back any extra holiday purchases.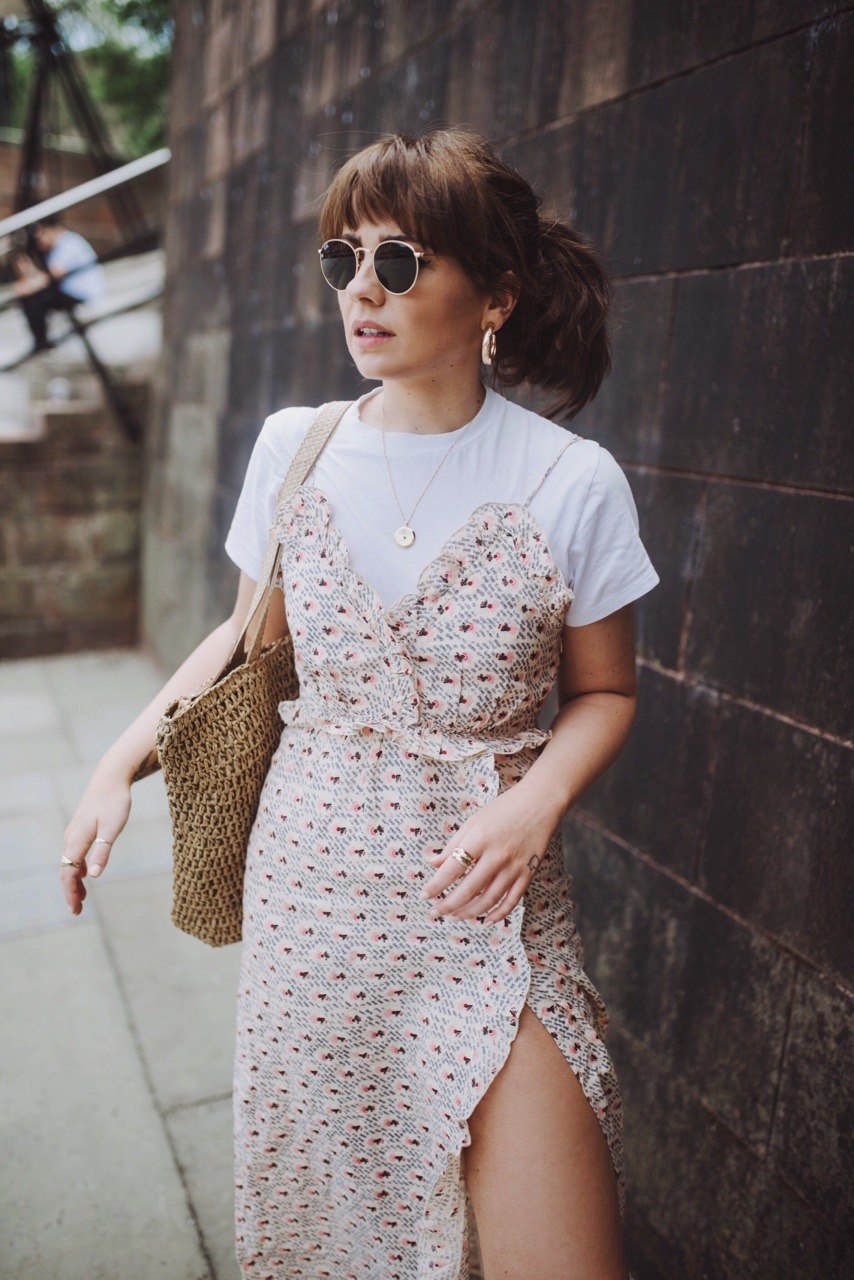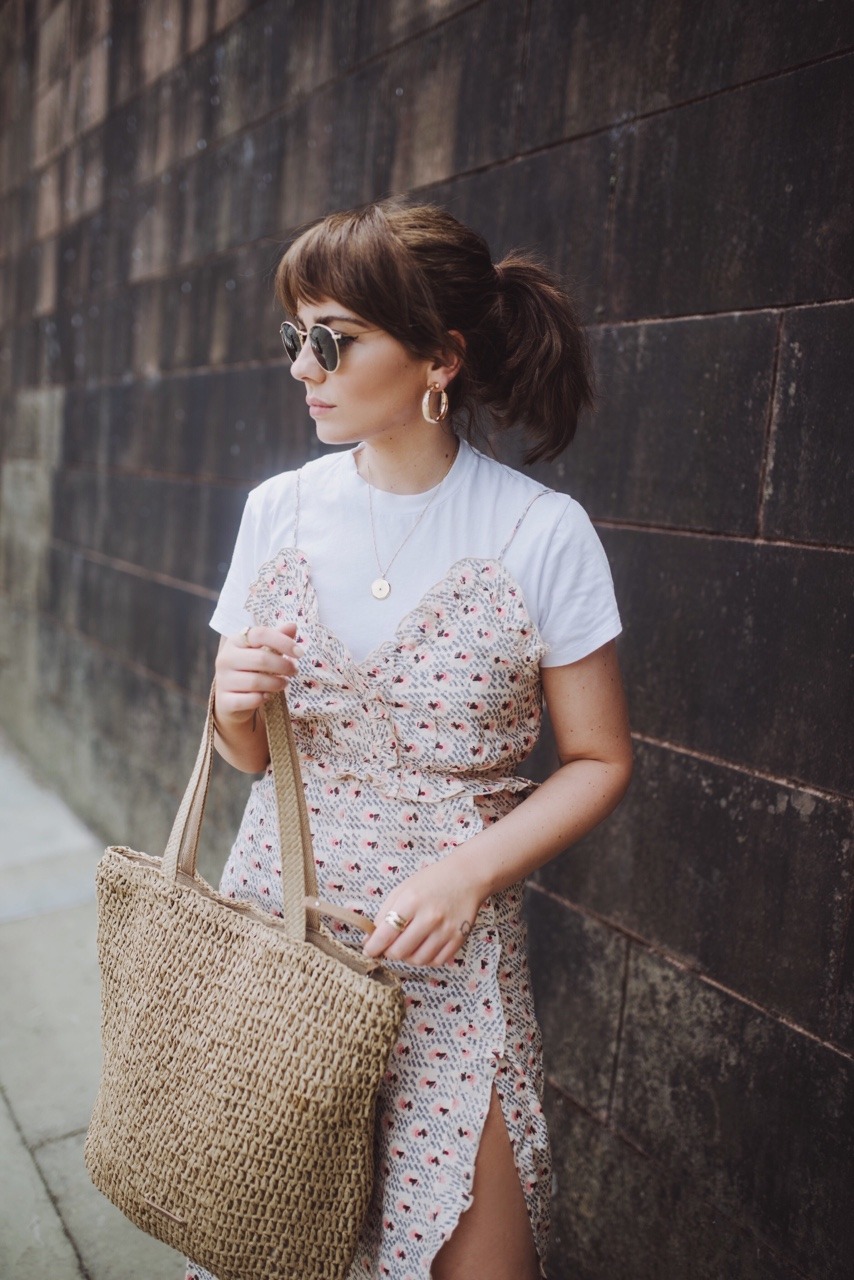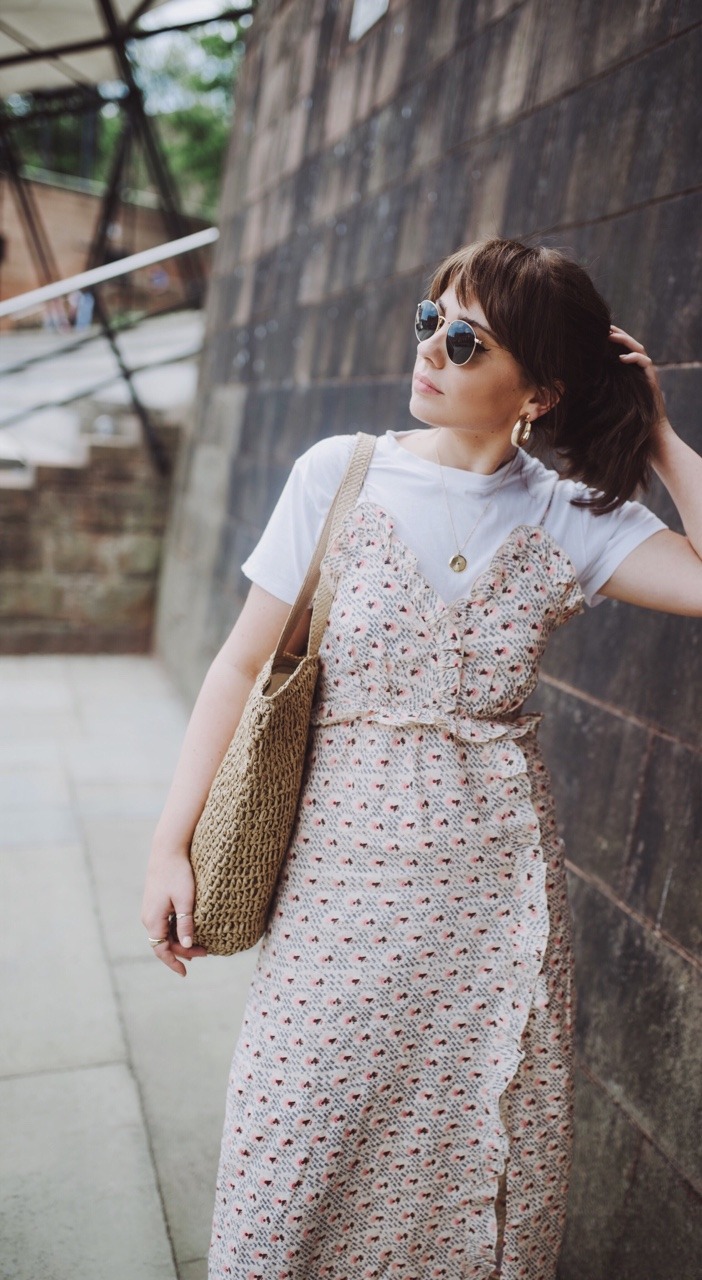 Shoes to cover all bases stop your suitcase weighing a tonne 
A comfortable pair of slides or sandals – super simple, go with everything, and really lightweight in your suitcase/to carry around on holiday. I always take a backless option incase I get some holiday walking induced blisters, but a pair of slides look chic with everything…
Converse or trainers of choice – great with dresses in the daytime, and perfect footwear for exploring. I always pack my black pair of Converse because they are basically moulded to the shape of my feet after all of our years spent together. They don't hurt my feet, and are always worth packing as a last resort when those new sandals start cutting into your ankles.
A little something for the evening – I always pack a pair of espadrille wedges for those evenings when I want to feel a little more fancy. I swear by Viscata for an affordable option, that are incredibly comfortable to walk around in all night. I have them in navy and nude, so I just pack whichever pair matches the best with my chosen evening outfits.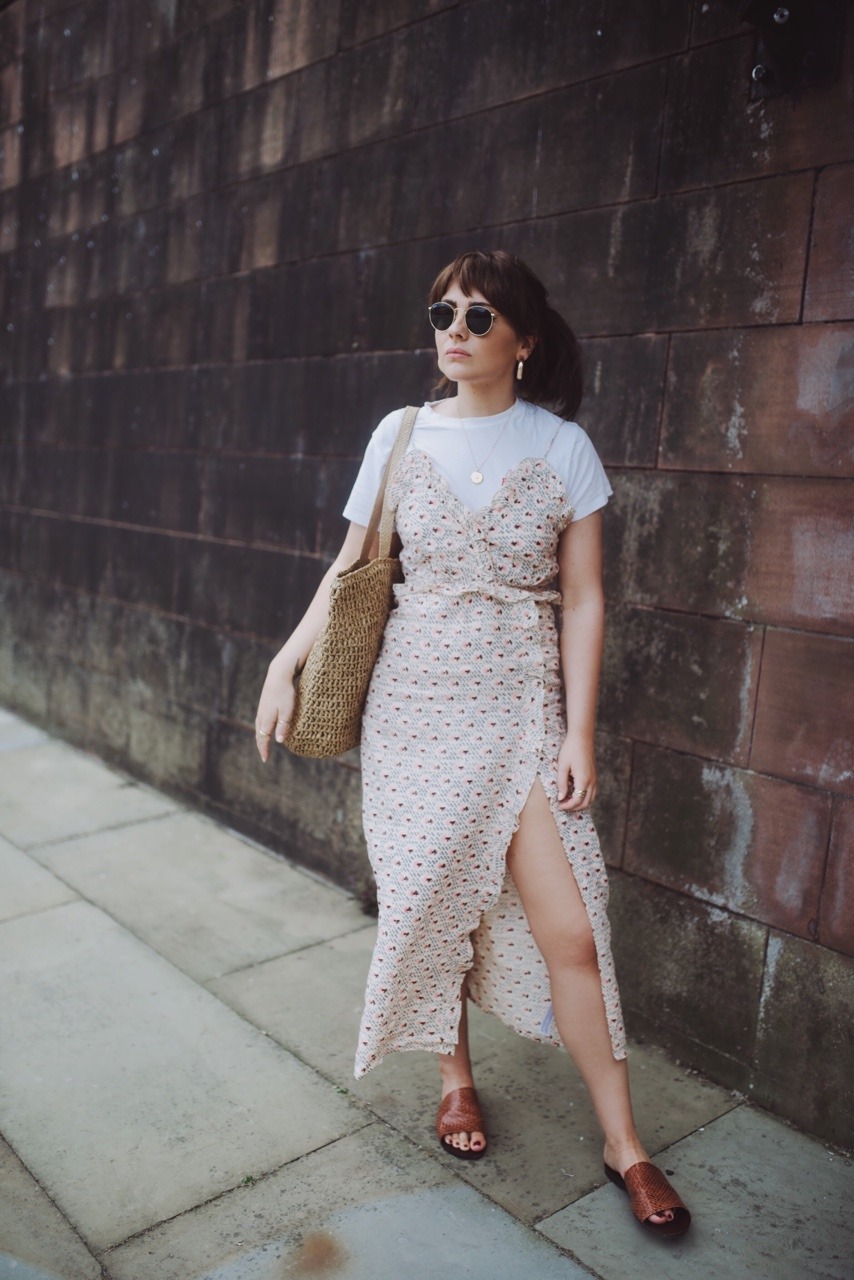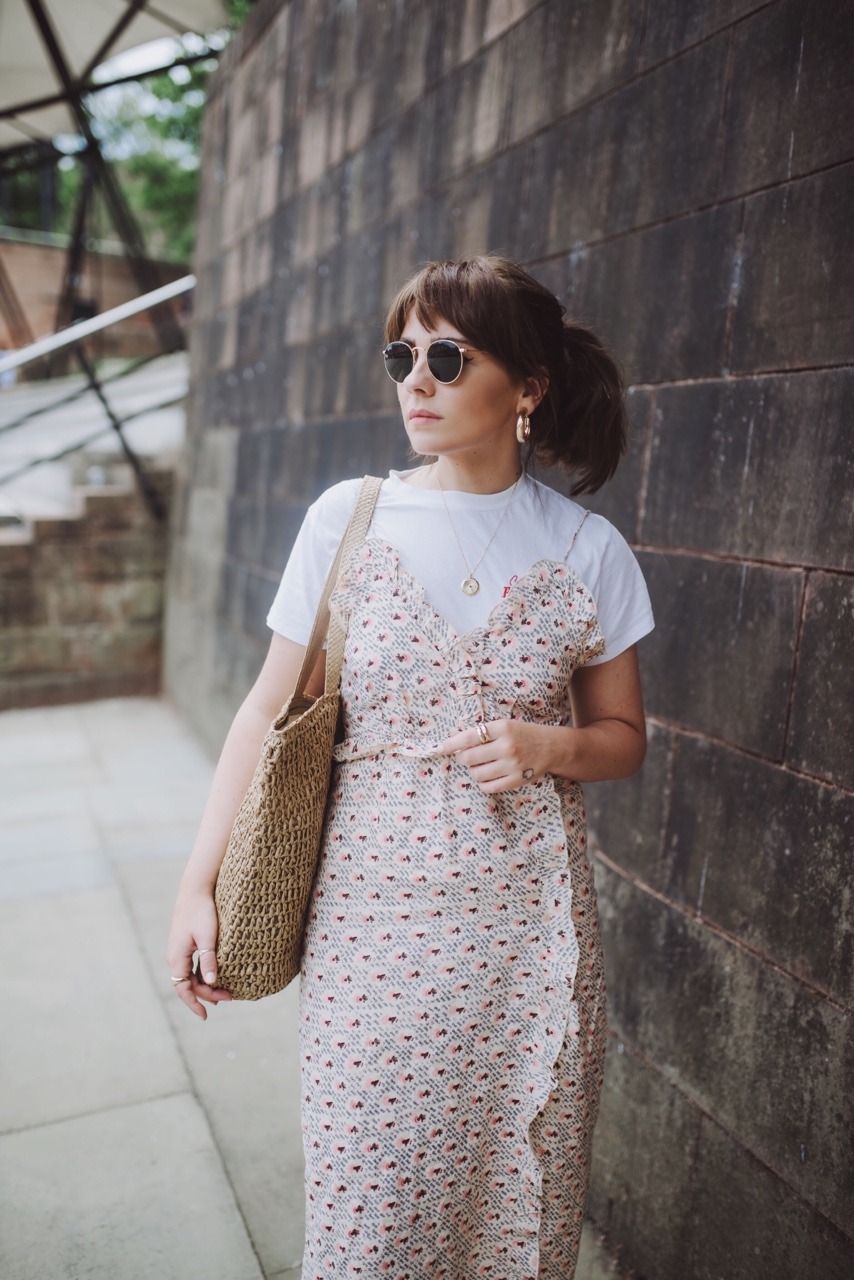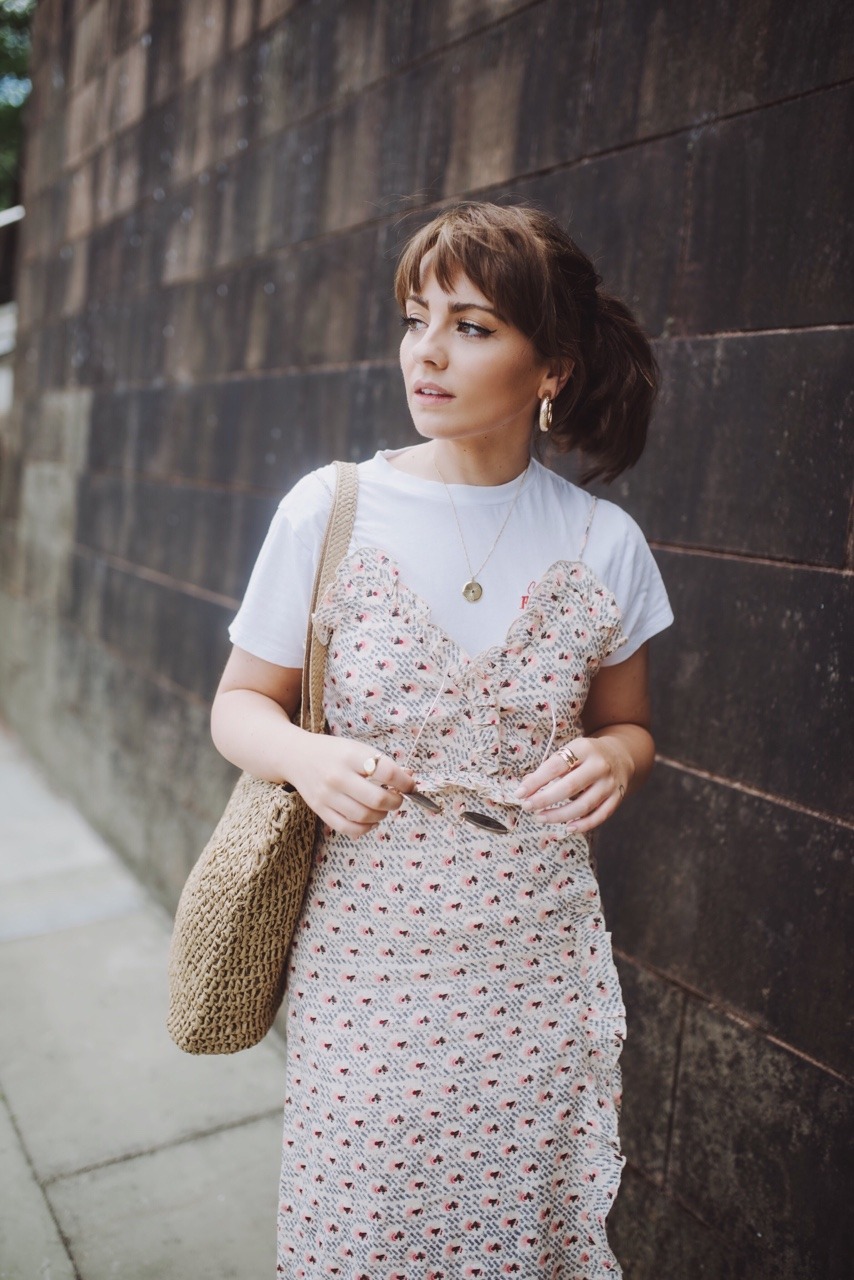 Things you usually forget to think about 
A cardigan or jumper for the evenings/airport – it's something I've forgot to think about so many times, and I underestimate how much cooler the evening times can feel after a day of soaking up the sun. Pack your favourite sweater and you won't regret it – it can also double up as a little in-flight pillow…
Red lipstick & accessories – I always forget to pack enough accessories. Whether it's different jewellery, or just your favourite lipstick/hair scarf, accessories make a huge difference when you run out of outfit options. They can really elevate a simple daytime look if you don't have time to trek back to your accommodation and change, and it means you can get more than one look out of each outfit option…
Happy packing! 
---
Photographs by Adriana 
Dress c/o – Amazon Fashion (also here)
Bag c/o – Amazon Fashion
T-shirt – Ganni (old/similar here)
Slides – Vagabond (black version here)
Sunglasses –Ray Ban
  Necklace c/o – Edge Of Ember
SHOP THE LOOK