With the arrival of this weeks snow here in Manchester, it's safe to say that spring has never felt further away right now. Spring is one of my favourite times of year because I feel like everything just starts to get a little better – the days gradually become longer, and it sets the mood for the summer that lies ahead. It's also the time when I start to put myself on a strict knitwear ban, I've acquired so many jumpers this winter that it's starting to get a bit ridiculous. With around two weeks until we jump ship to the new flat, I've been having a huge wardrobe clear out…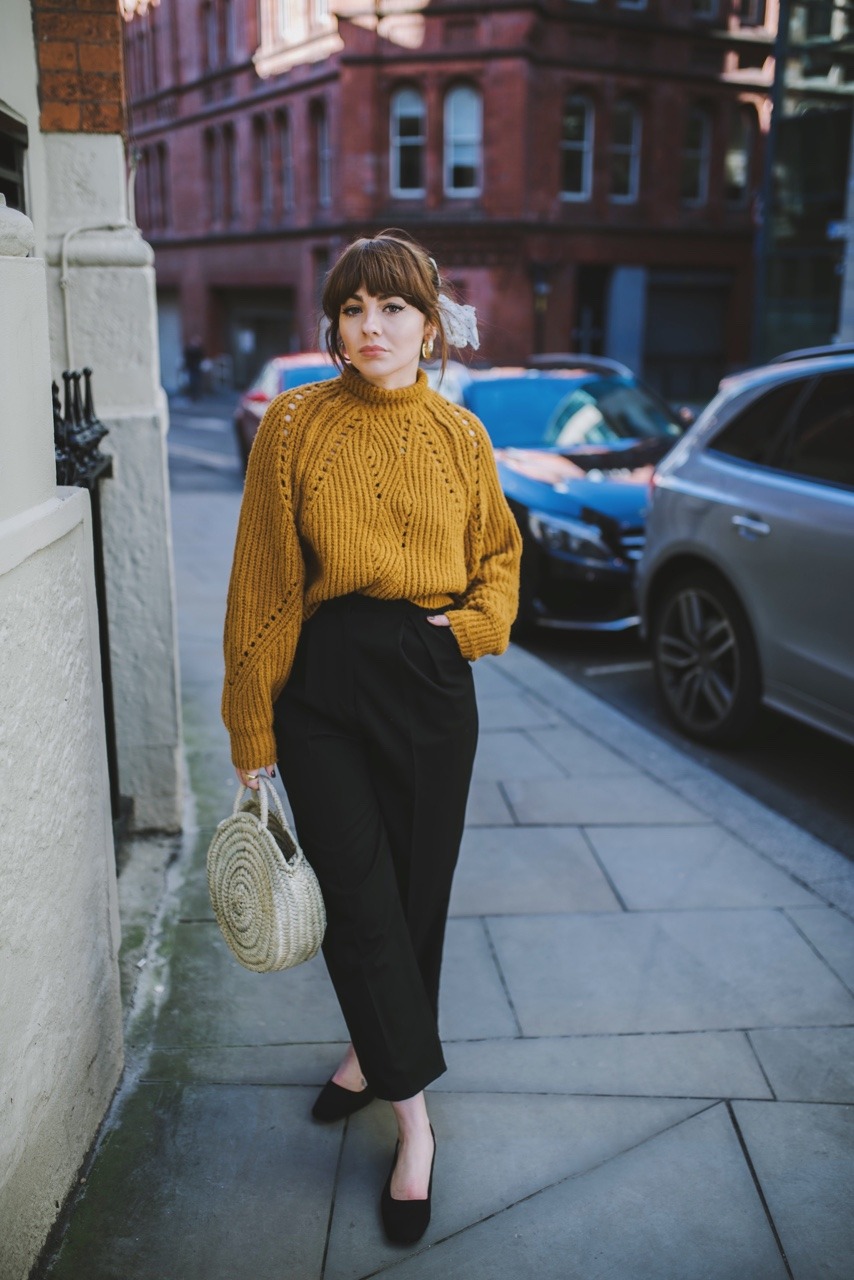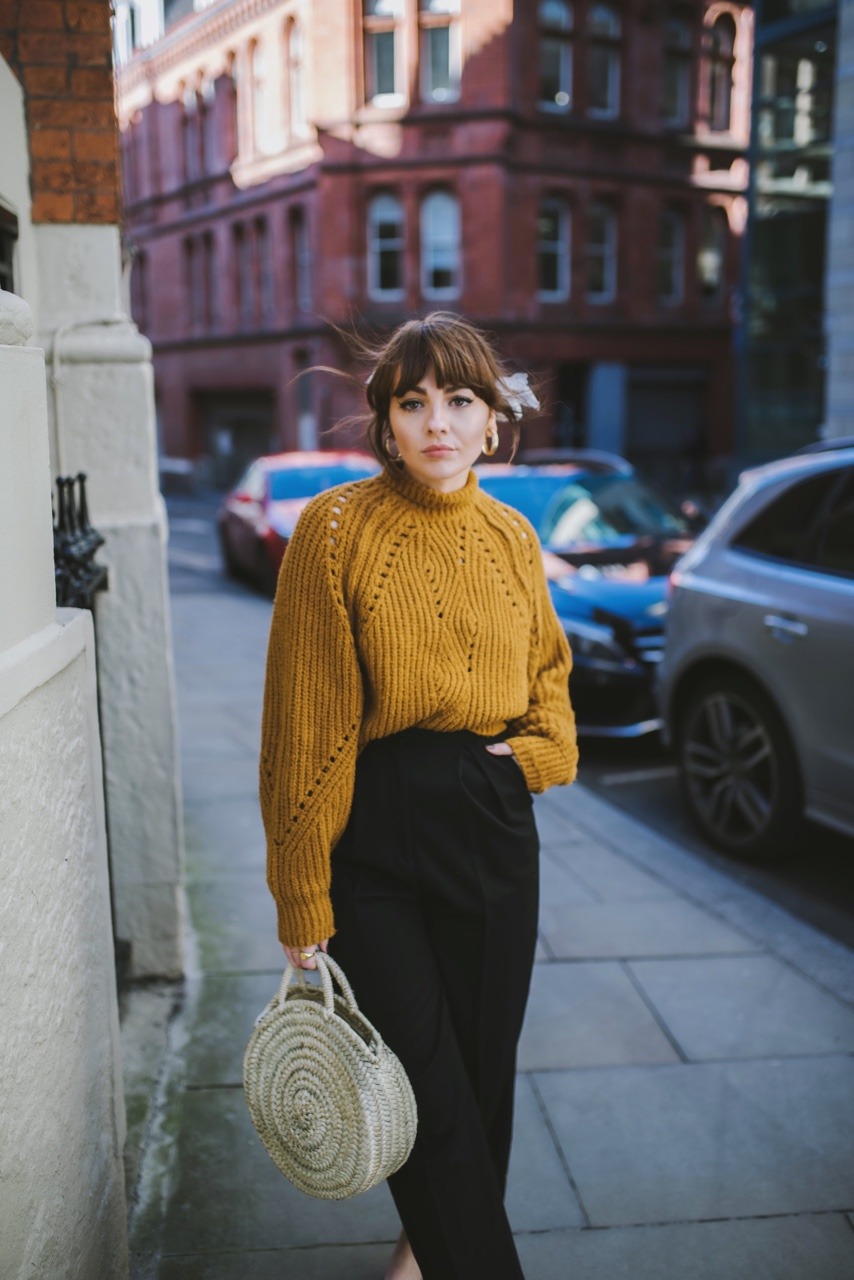 It's crazy how much stuff accumulates in a small space without you even realising – we have lived in our current place for a few years now, and I still keep finding things that surprise me. Last weekend we got rid of around ten bin bags between us – they were full of just general rubbish that we didn't want to take with us into the new space. I also managed to have a knitwear related spring clean and just held onto the pieces that really hold my wardrobe together through the cold months – the classics and the statement pieces. Everything else was donated – it feels good to let go of excess, and it's really got me excited to move into the new place. It's a part of blogging that sometimes gets a bit overwhelming if you don't keep on top of it – you just end up with so much stuff. I've developed a bit of a monthly routine where I fill a donation bag and this usually prevents my wardrobe from overflowing…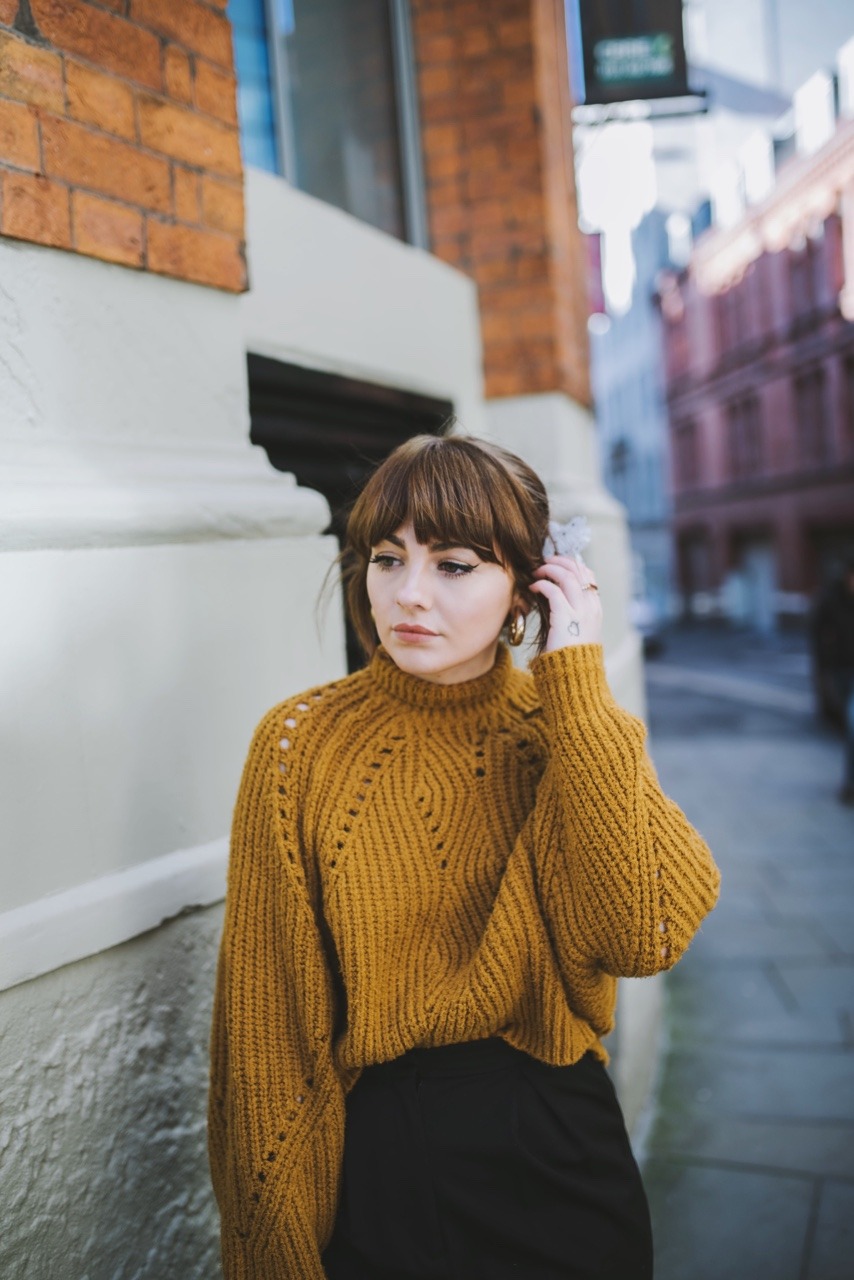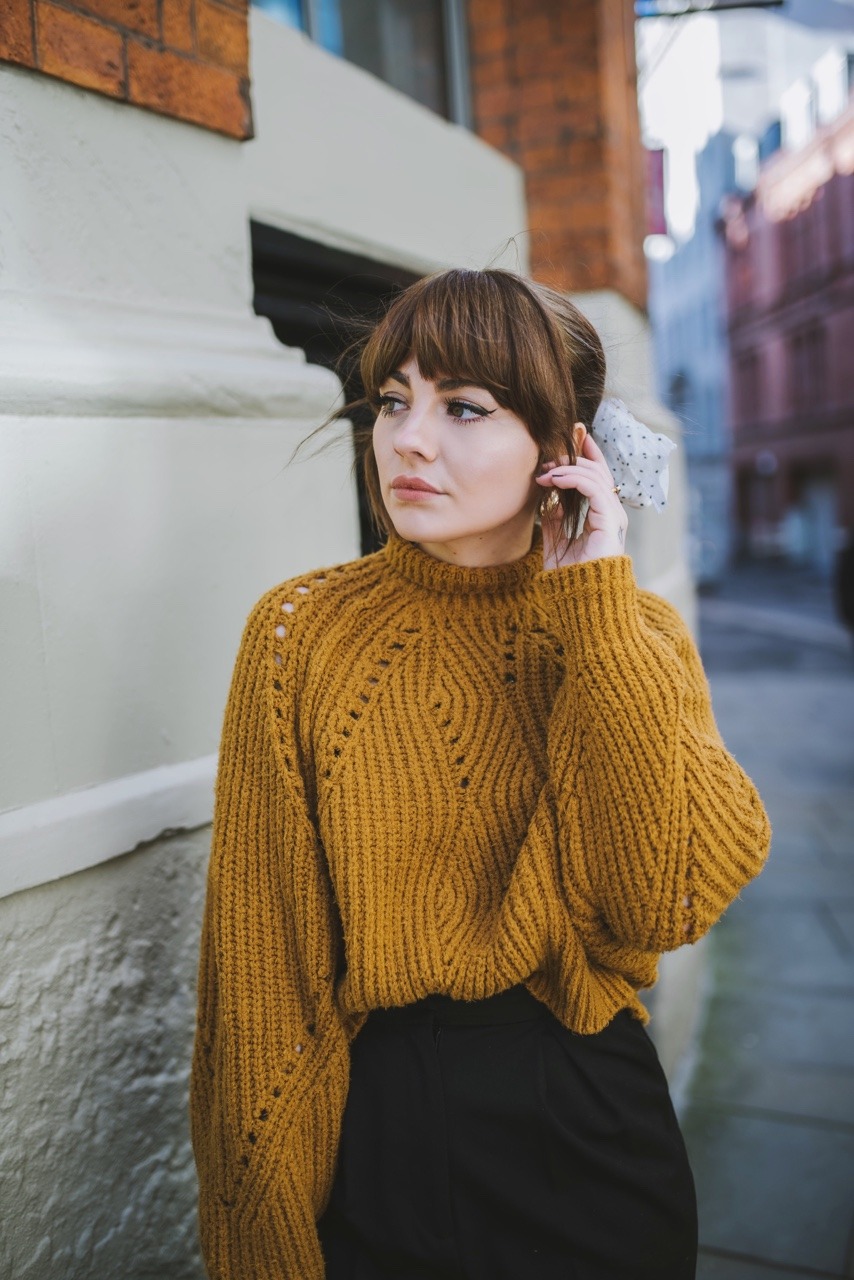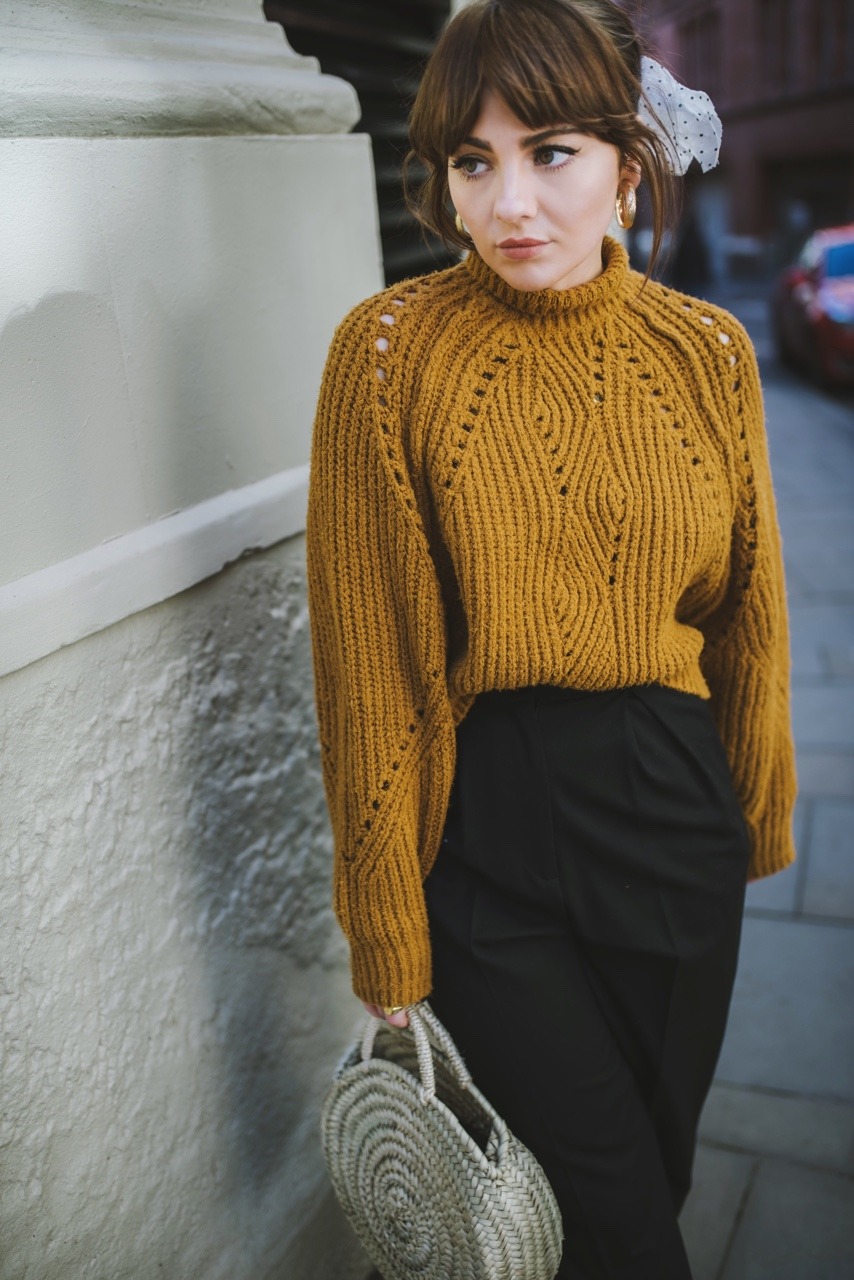 Quantity of clothing doesn't always amount to good personal style in my opinion, there really is no need to have over twenty jumpers stuffed away in a cupboard. For me, good personal style is about identifying the pieces that represent me the best, and match with a multitude of other things in my wardrobe. I never notice this more than when I haven't had a good clear out for a while – I just resort back to my uniform of Levi jeans and some kind of black jumper.
It's good to have one of those fail-safe outfits that you can rely on, but its even better to maintain a wardrobe that inspires you when you fling open the doors each day. Albeit, one of mine is pretty wonky, so it's never quite on par with a seamless Carrie Bradshaw moment…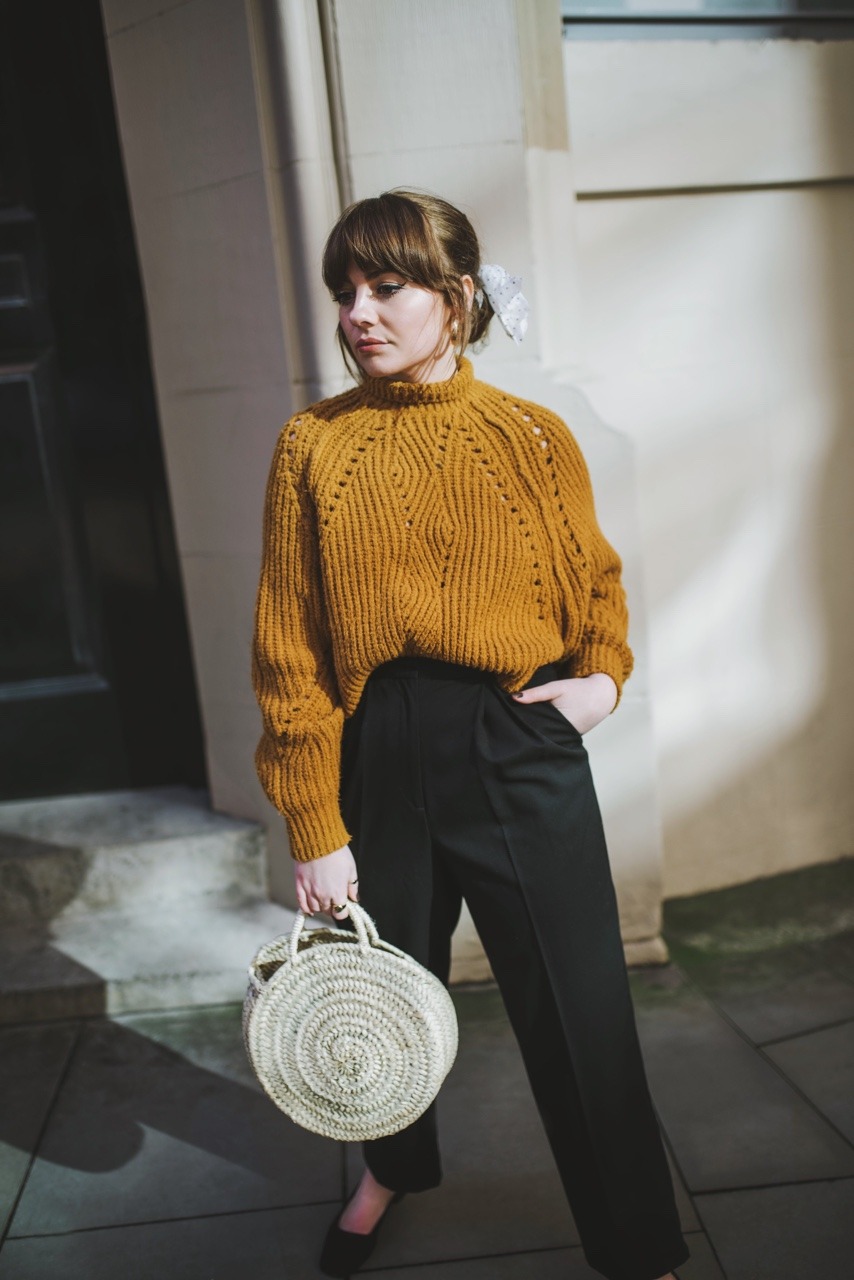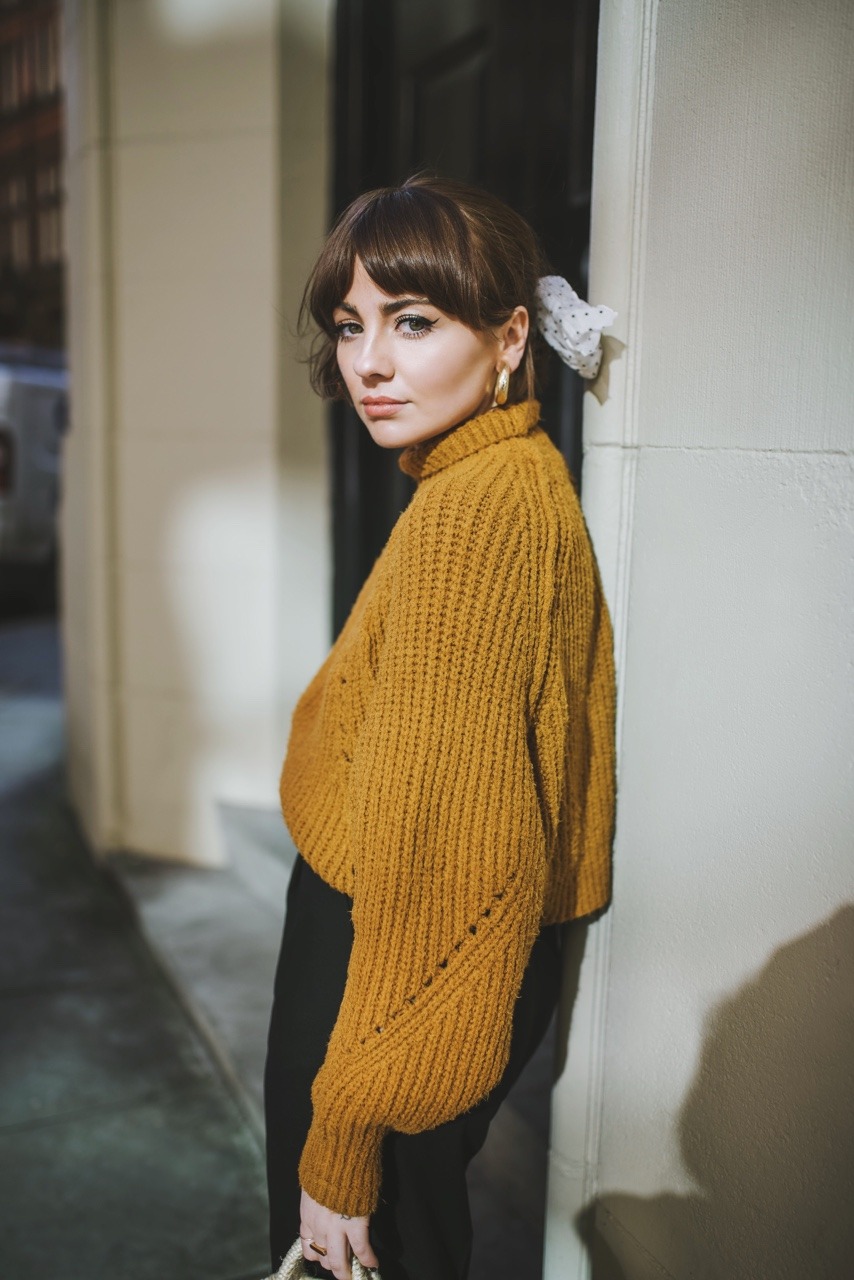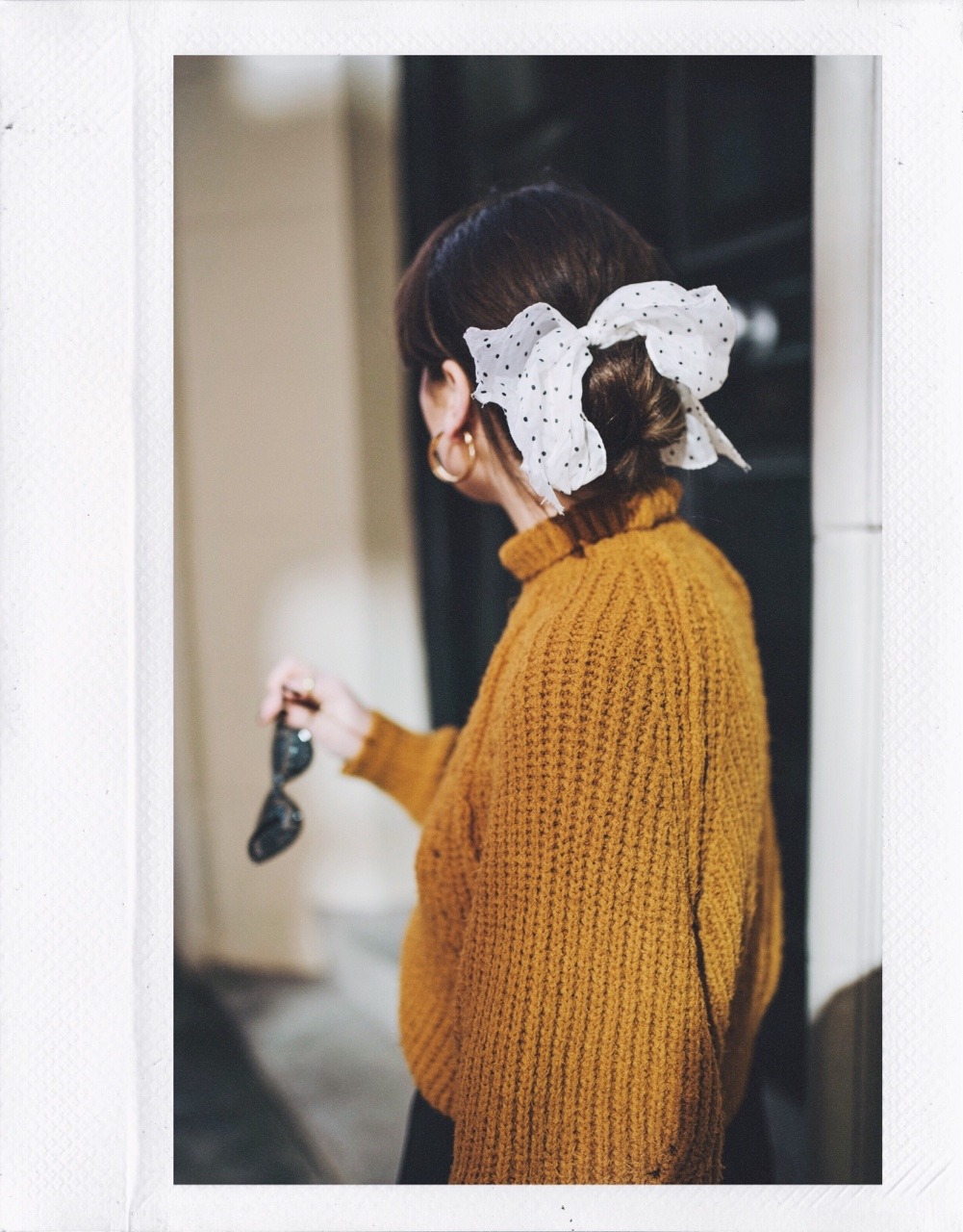 I've recently been working with Free People on a denim campaign – they are definitely one of my favourite brands to work with, everyone is so lovely and the clothing never disappoints! I really recommend Free People if you want a statement blouse, or you're heading away on holiday anytime soon. They always have the best summer look-book imagery. However, I've decided I don't want to wait until the arrival of warmer weather to feel spring/summery. This year, I'm digging out my basket bags early and wearing the sunshine instead. This beautiful jumper is definitely sticking around in my wardrobe, and has been providing some much needed colour to my outfits.
Granted, the sun did make an appearance for this shoot, but never underestimate the power of a vibrant knit and a woven bag – it always makes such a difference to my mood. I really had my heart on one of the colourful Ganni jumpers, but this yellowy/gold Free People knit is ticking all the boxes. It's also the perfect crop length so it looks great with anything high waist – I'm also picturing it with my checked And Other Stories trousers for a total Clueless vibe…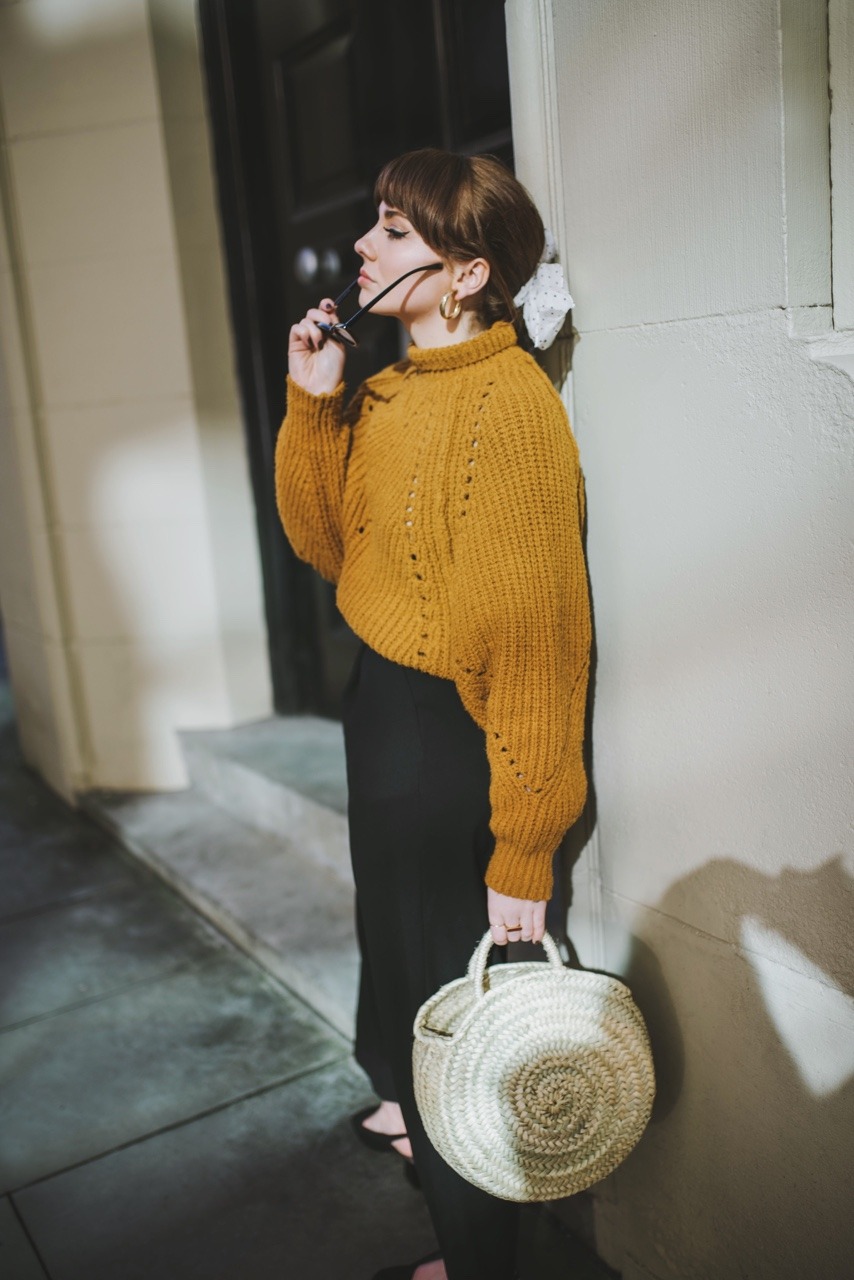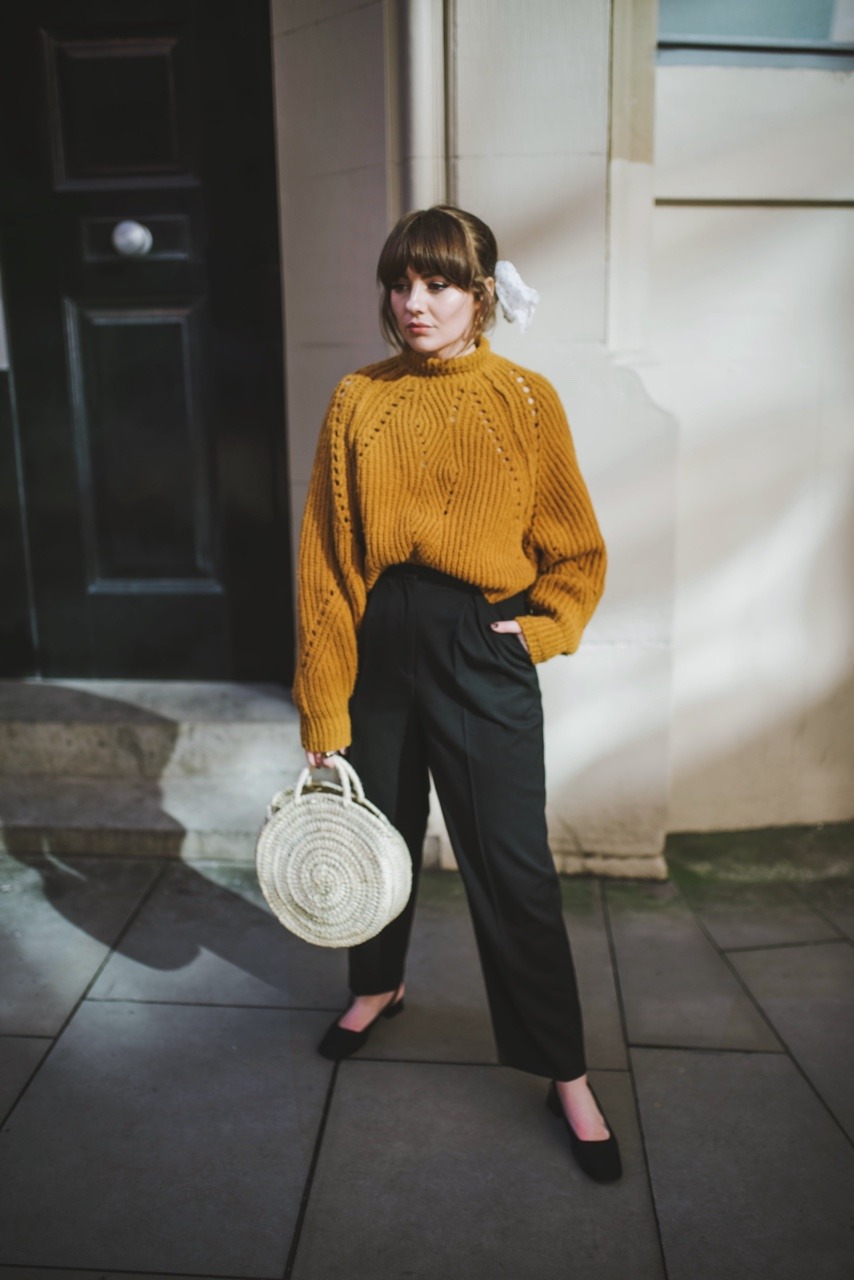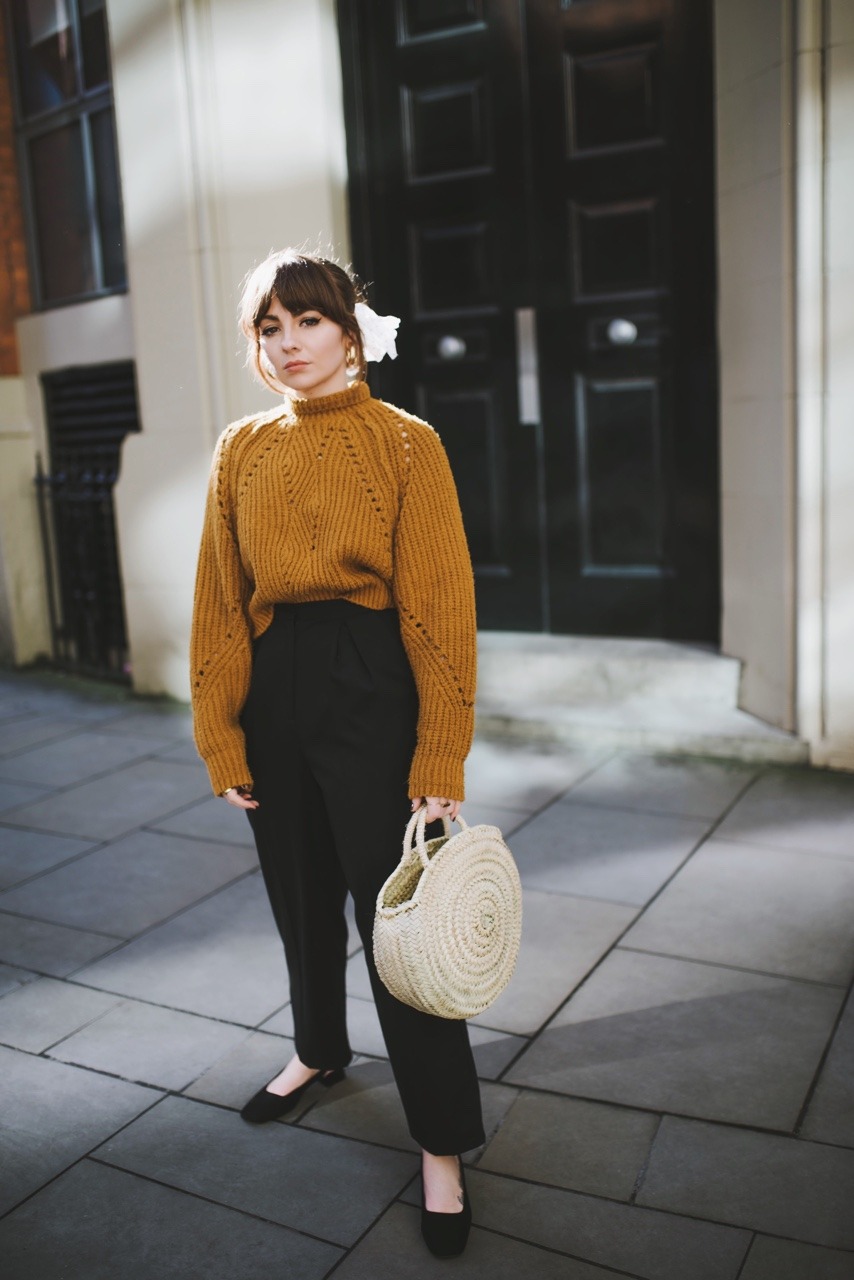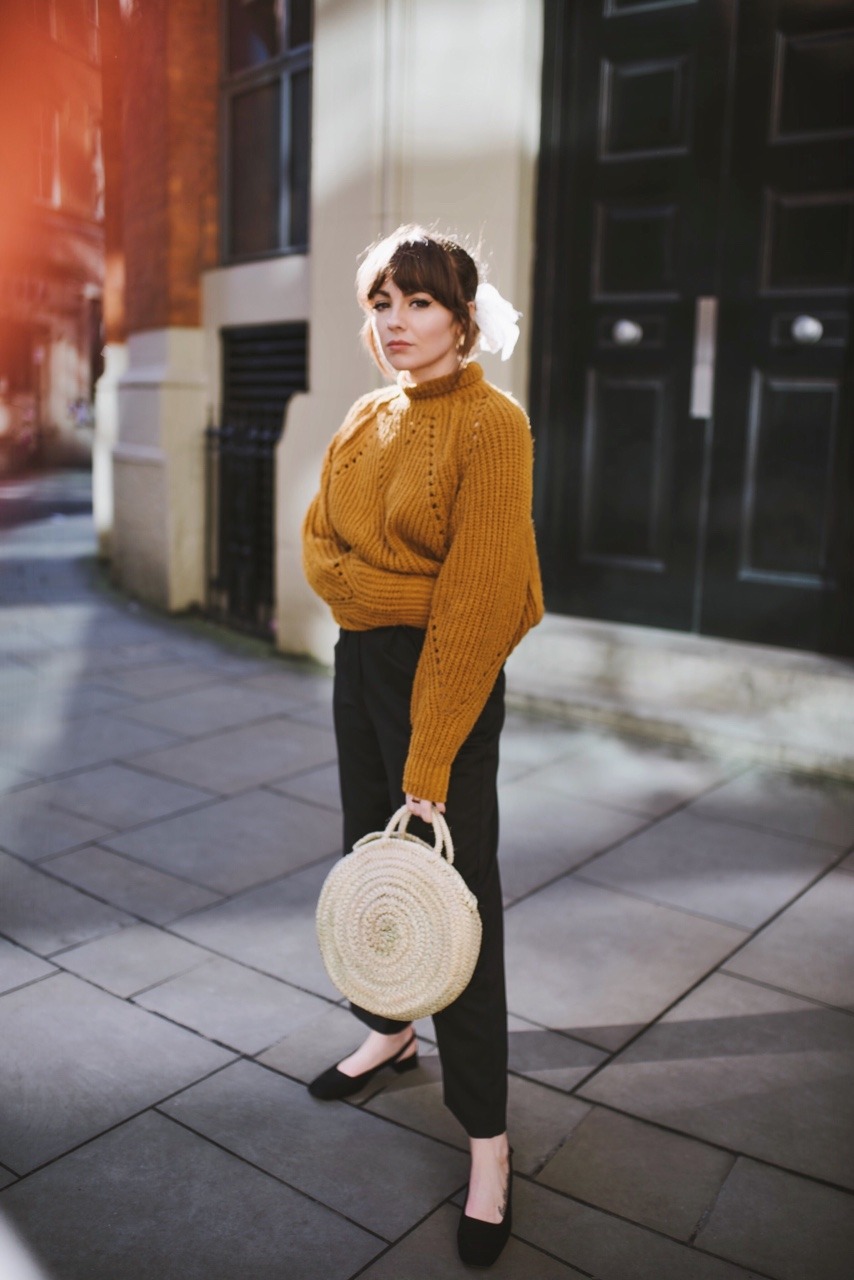 If I could offer one piece of style advice for right now, it would be to pull out something colourful and summery and make it work for everyday. It will perk up your mood on those cold blustery days, and trick you into believing that summer is just around the corner. Another thing I always get a bit obsessed with at this time of year is vintage hair scarfs – I have a whole draw dedicated to them due to the sheer amount I've hoarded over the years (maybe I should work on clearing this out next). I usually just stick to buying vintage ones, and then cut up the material to suit the kind of length I want – it's much more affordable and basically counts as recycling too. I love how this polka dot one looks in contrast with the yellow jumper – it adds a little bit of an Eighties touch to any simple outfit, especially when teamed with some trusty gold hoops… 
Alice x
---
Photographs by Adriana 
Jumper c/o | Free People (similar here)
Trousers | Topshop (old)
Shoes c/o | Next
Bag c/o | Shop Charlotte
Sunglasses | Zara
SHOP THE LOOK