One of my favourite combinations at this time of year is a full length jumpsuit with a vintage blazer thrown over the top – they are two of my absolute staple pieces for autumn/winter, and it's a look that can be altered depending on your mood or the occasion….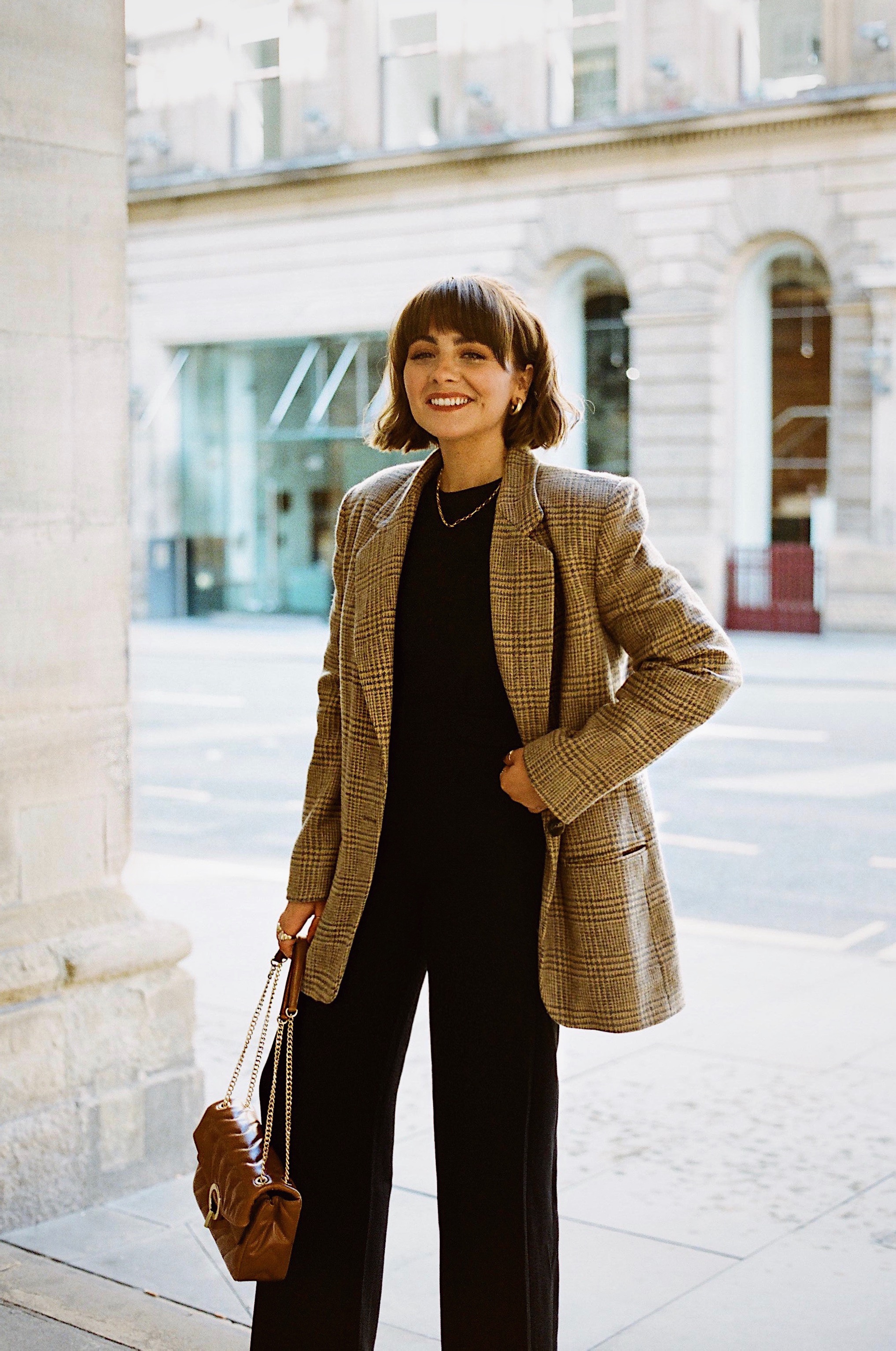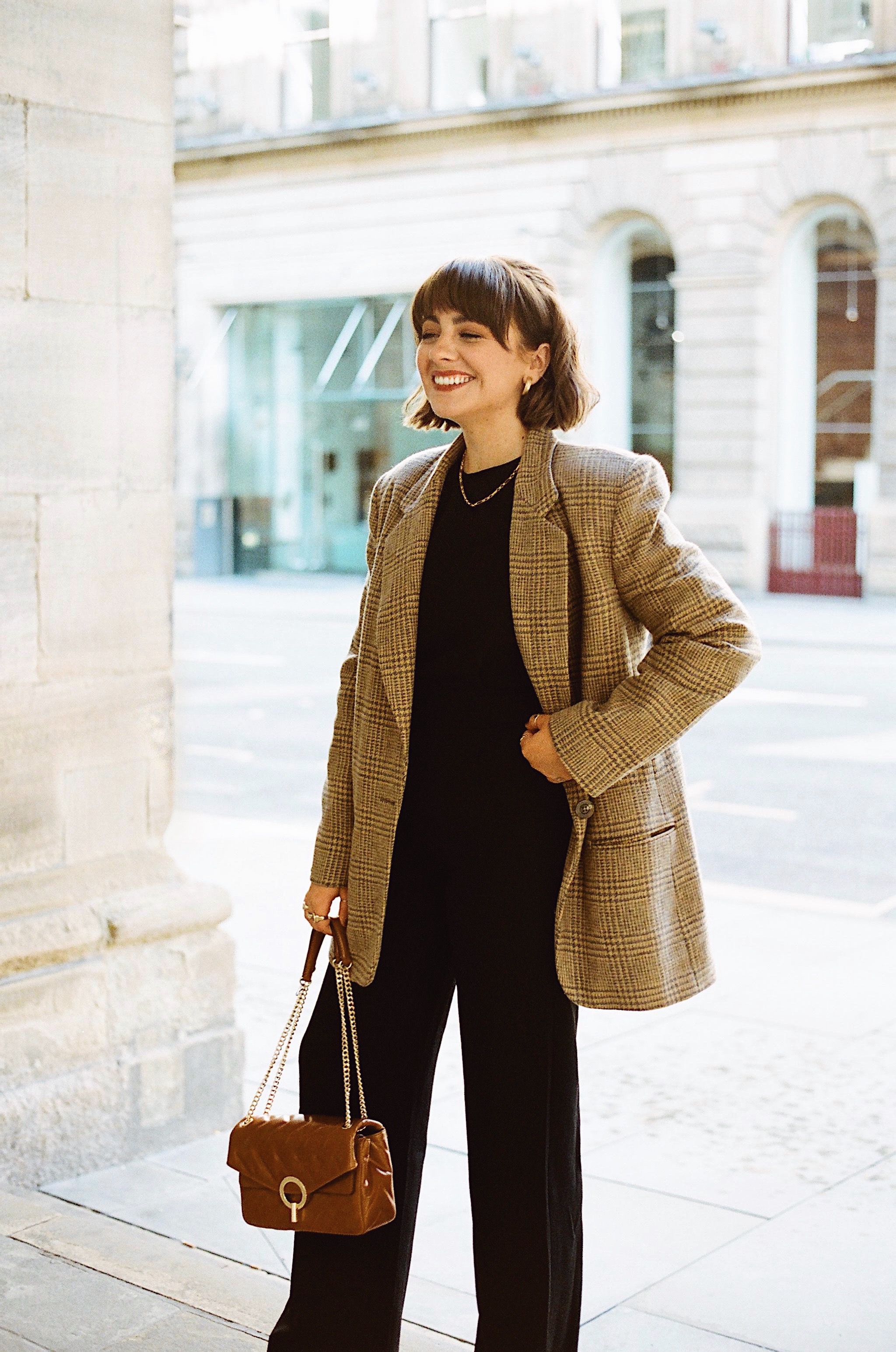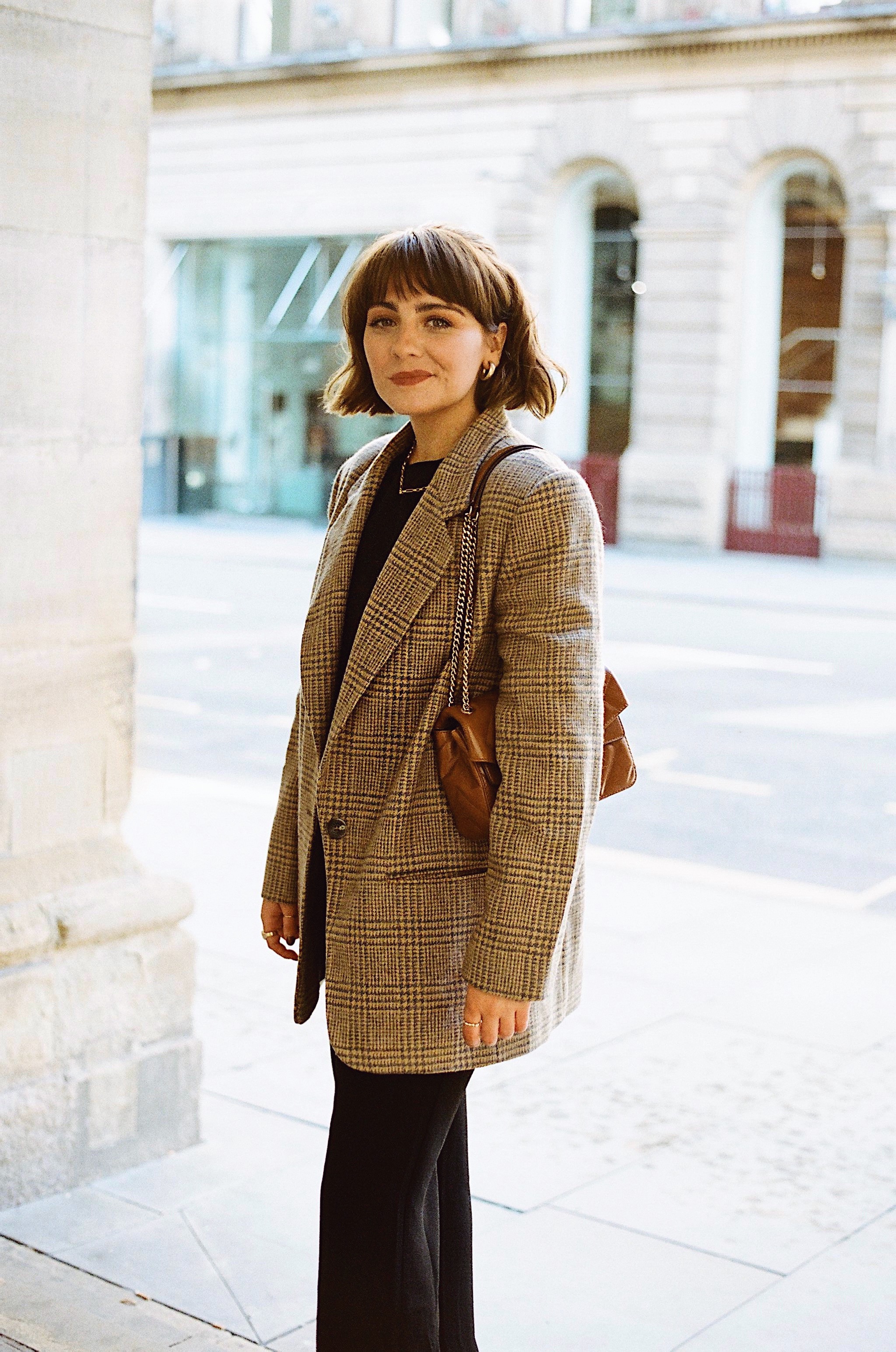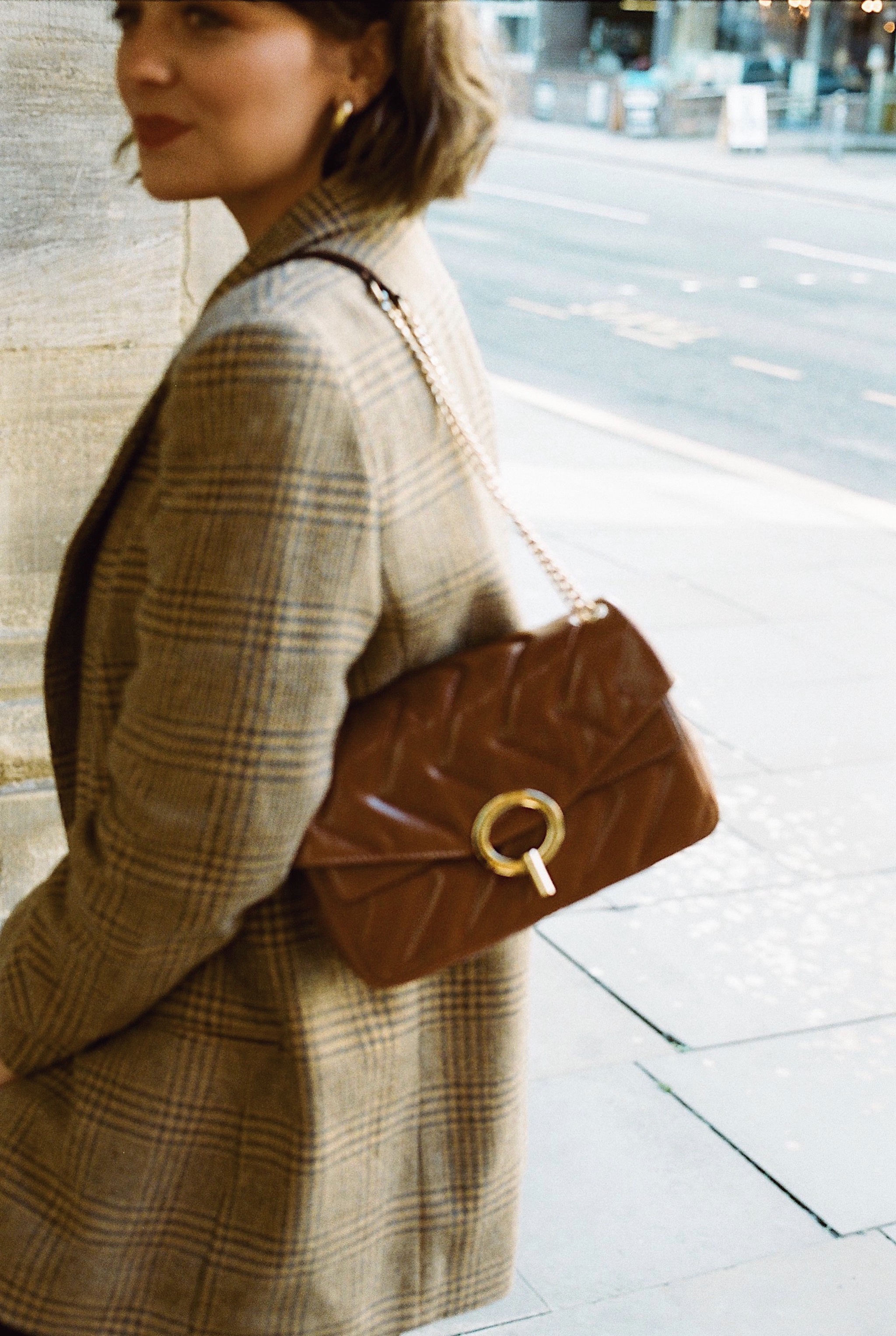 This black jumpsuit is a piece from Sezane and it's more on the dressier side of the jumpsuit family! It's a sort of crepe black material that's quite long in the leg length, so it's definitely the type of piece I can only wear with a small heel unless I get it taken up. I LOVE how it looks with my tan Labuq loafers though, so I'm very happy for this to be a piece that's exclusively for dressier events…
For a more laid back affair, I've worn this same vintage blazer numerous times with a casual navy jumpsuit underneath. I have one from Warehouse that has some amazing stitching on it but it's old season unfortunately so I'll link some similar options below! I normally team the laid back version of this look with cream Superga and a basket bag – basically pieces that take themselves a bit less seriously for the daytime.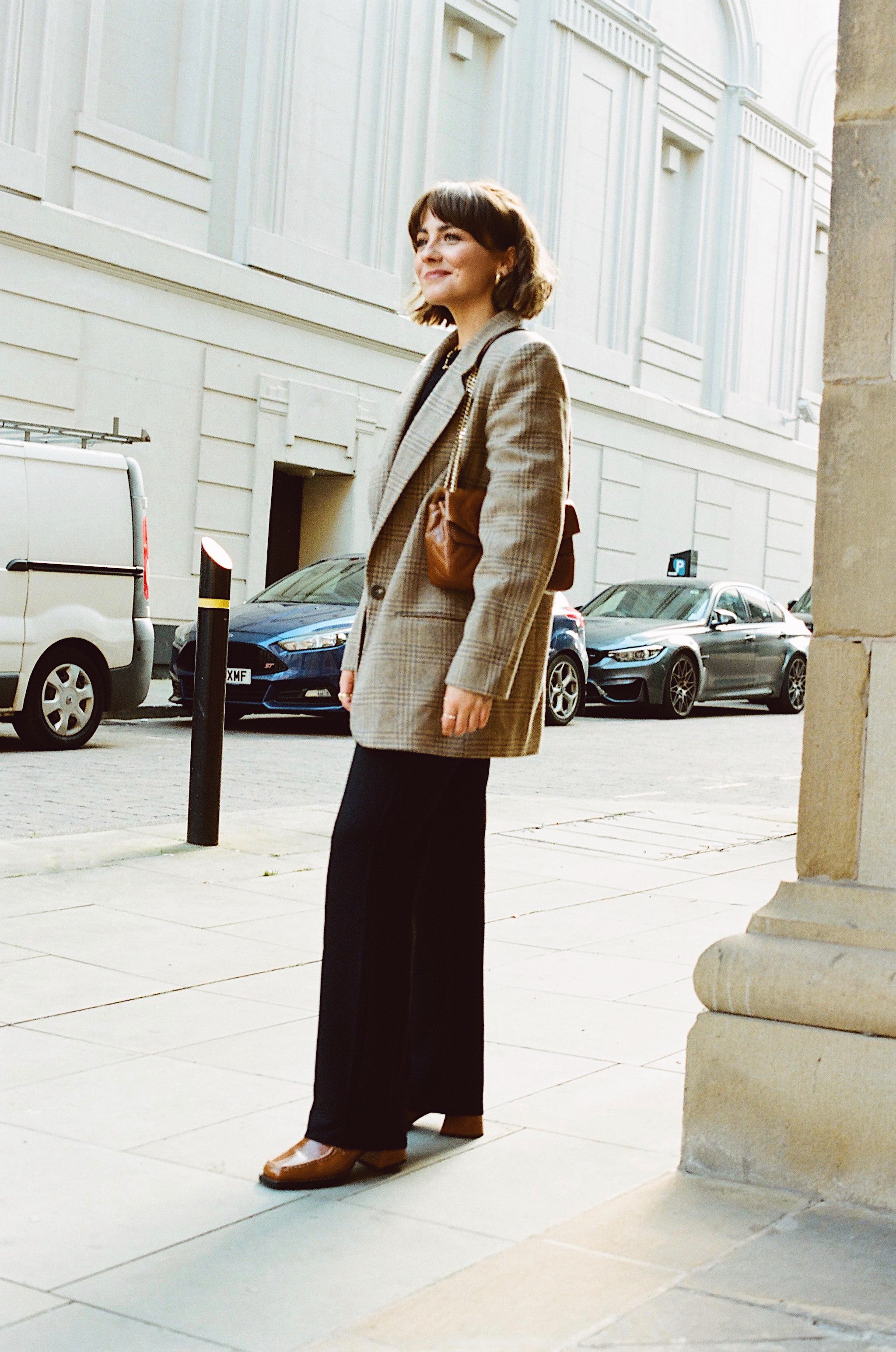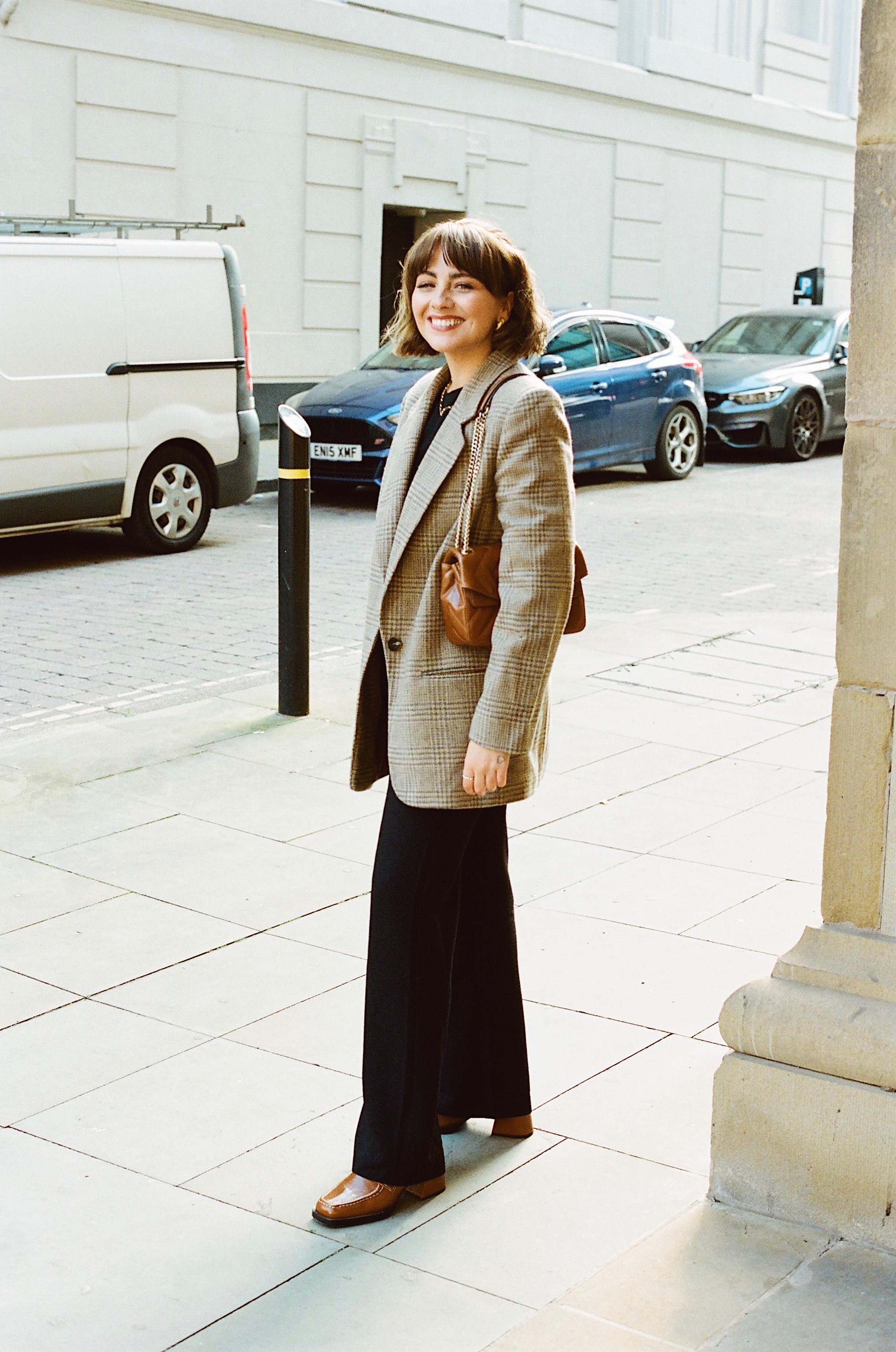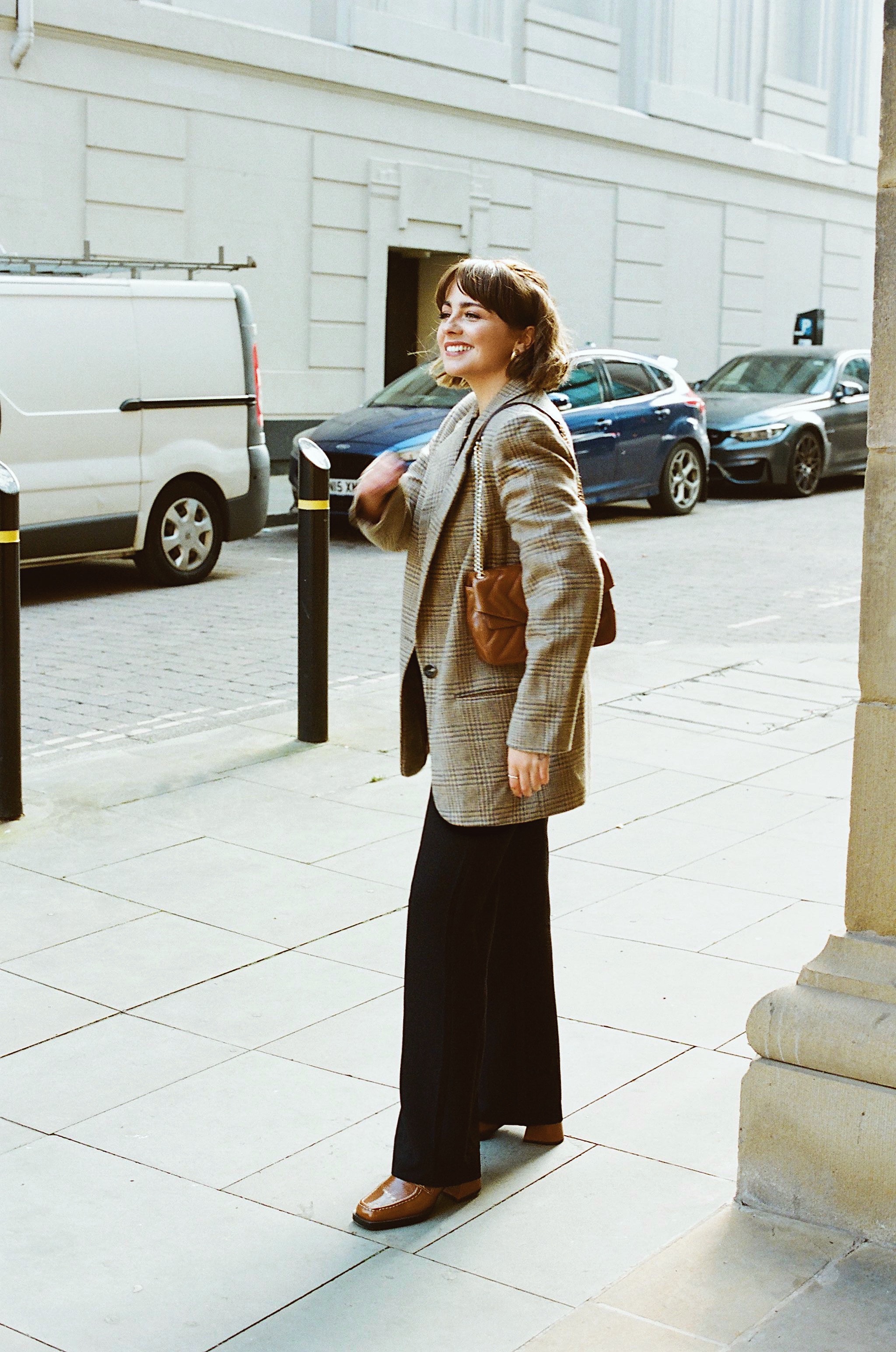 Now that I'm looking back at this images rather than wearing the outfit, I think this look would also work with a knitted gilet or vest underneath for extra warmth. They are everywhere at the minute but are one of those pieces that have been around for years – I've always loved slightly awkward/preppy knitwear pieces so naturally I'm a huge fan. I've got a few vintage ones but I really want something grey toned like this piece from Weekday. It's really simple without any bells or whistles and I think that's the way to go if you're unsure of a trend. It's likely to have longevity in your wardrobe if you invest in something you aren't intimidated to style…
---
Photographs taken by Catherine Booty 
Blazer – vintage, Jumpsuit c/o – Sezane, Loafers – Labuq, Bag c/o – Sandro Paris 
SHOP THE LOOK