Spring is hopefully just around the corner (maybe if I keep typing it then it will come true) – despite all the freezing cold weather we have had recently, I've refused to welcome anymore knitwear or thick coats into my life. Anything I purchase from here on out has to be able to work through spring/summer, and hopefully there will be some sunshine and questionable tan lines along the way…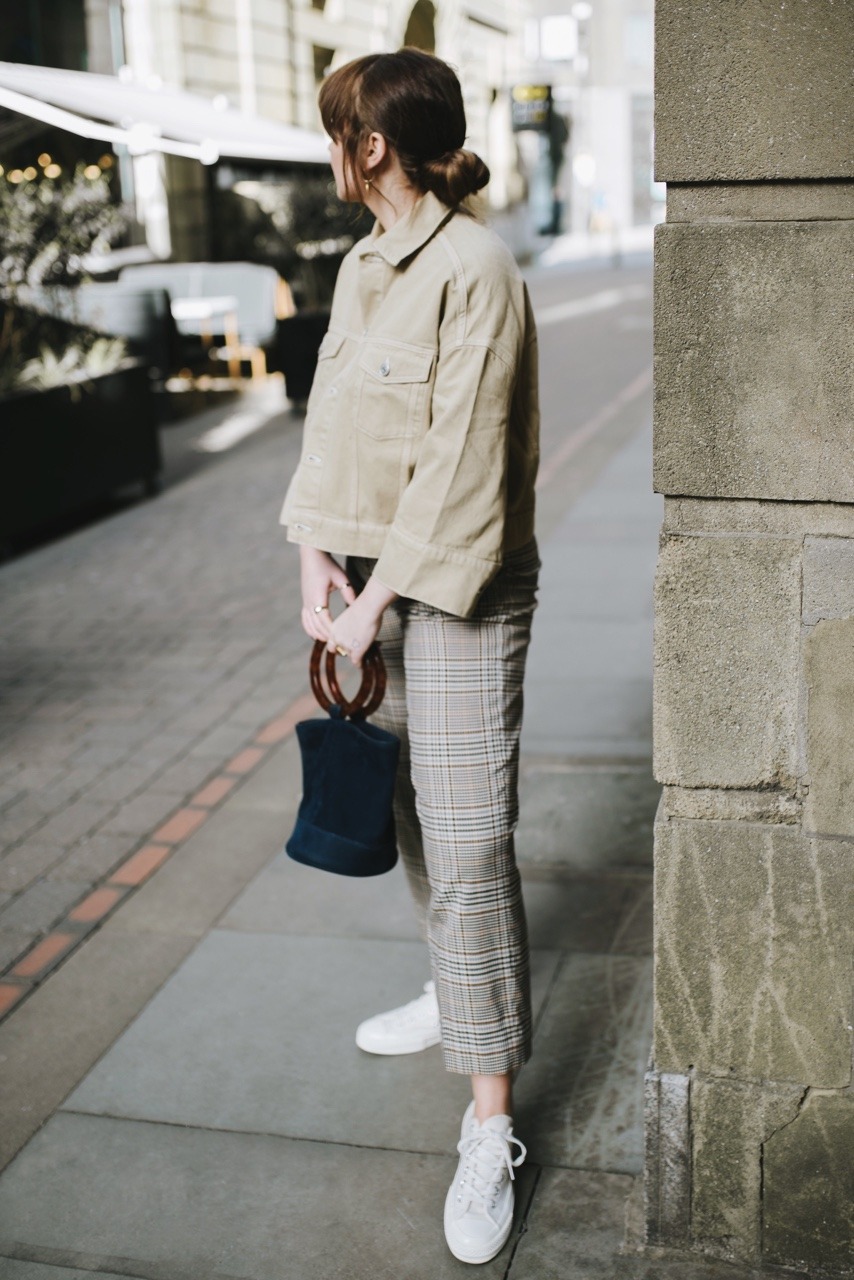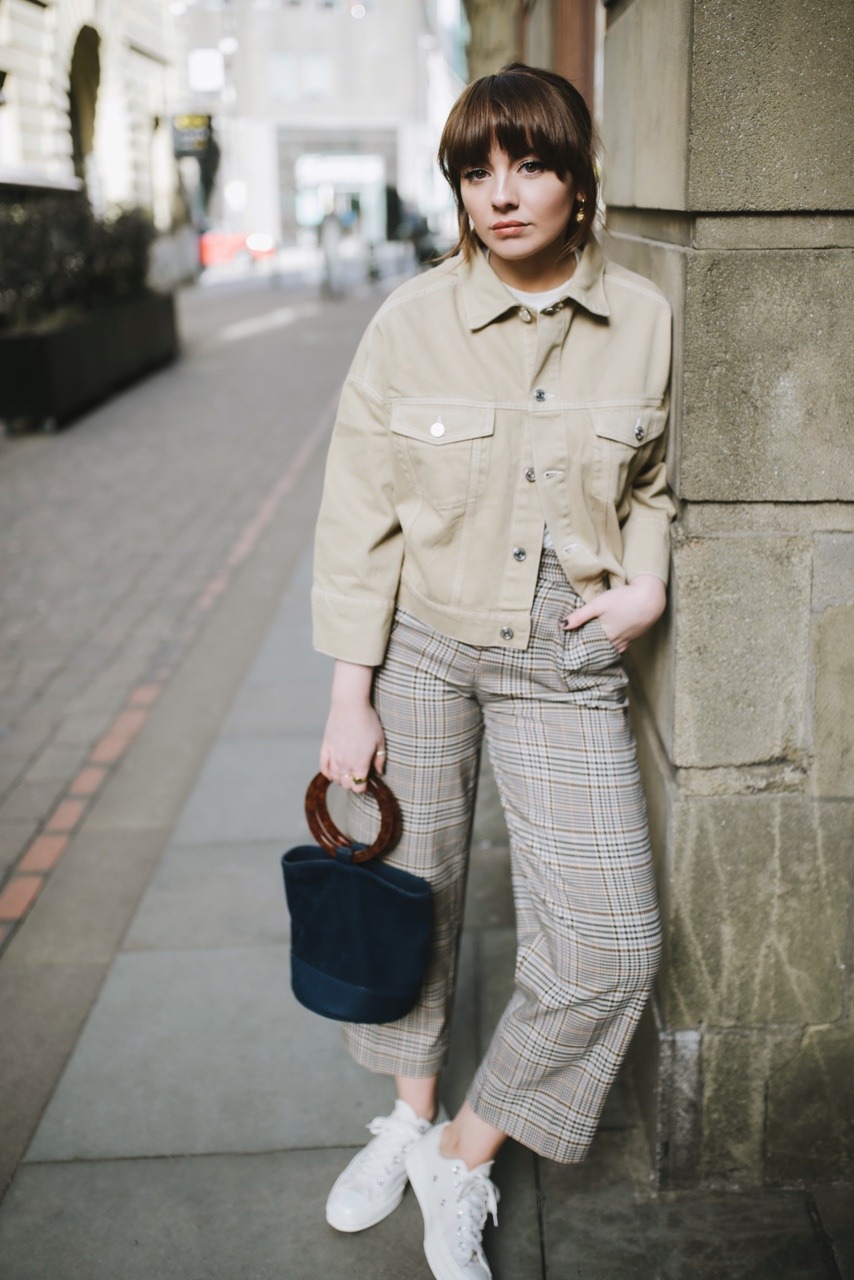 I love playing around with a neutral palette at any time of year, but I really feel as though it suits spring like nothing else. It just looks effortlessly chic and put-together, and it's always challenging to play around with shades that are slightly different variations of of the same colour…
I'm pretty impressed with how many different outfits these checked trousers have managed to inspire – I really don't know what I did before them, and they are lightweight enough to wear all through the warmer months too…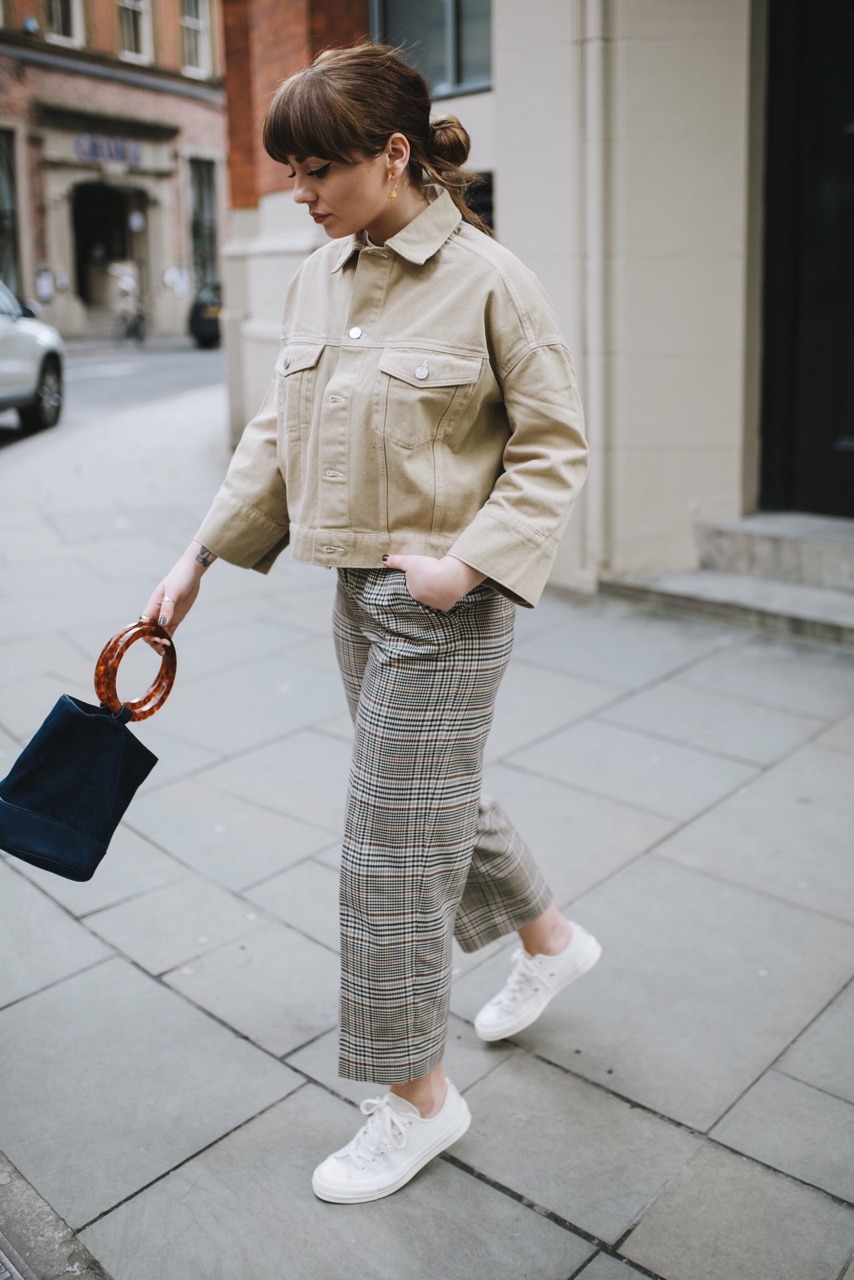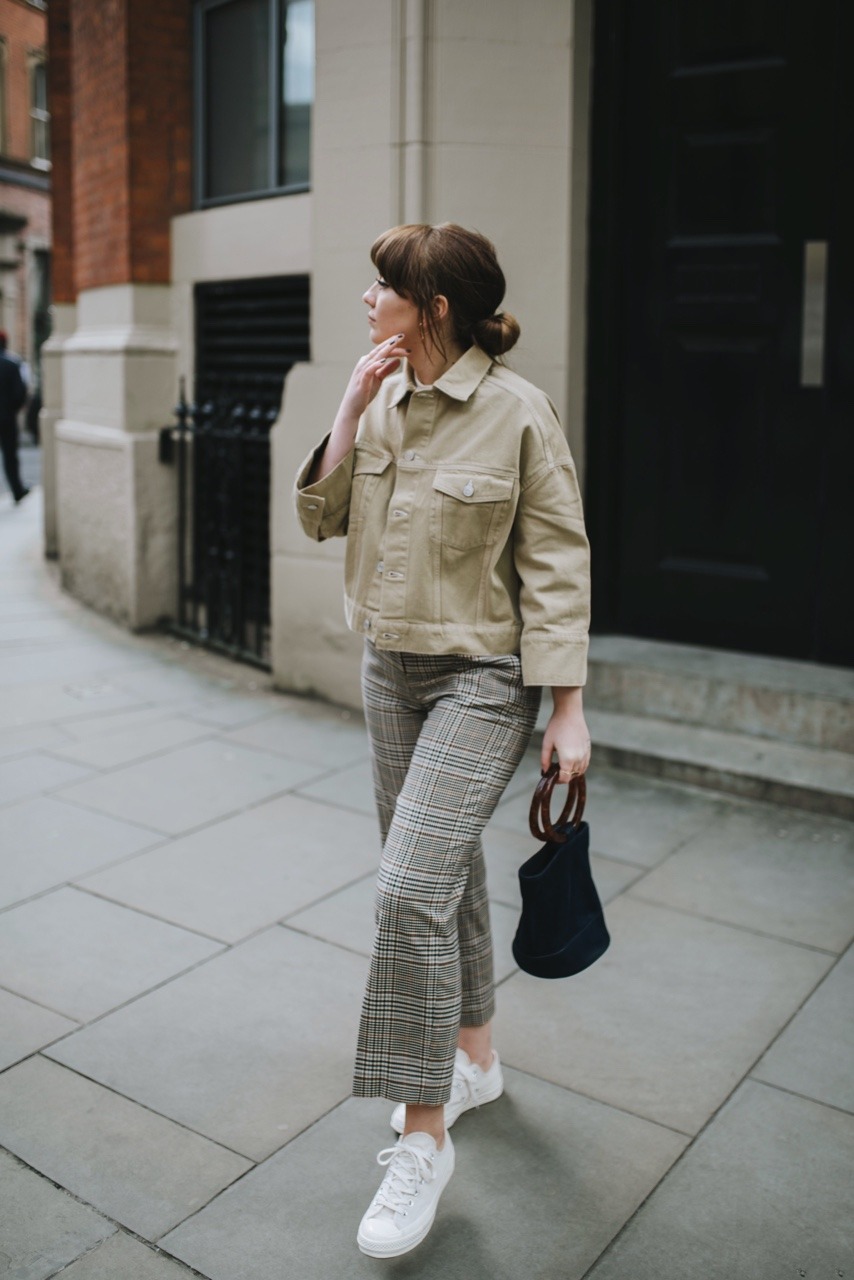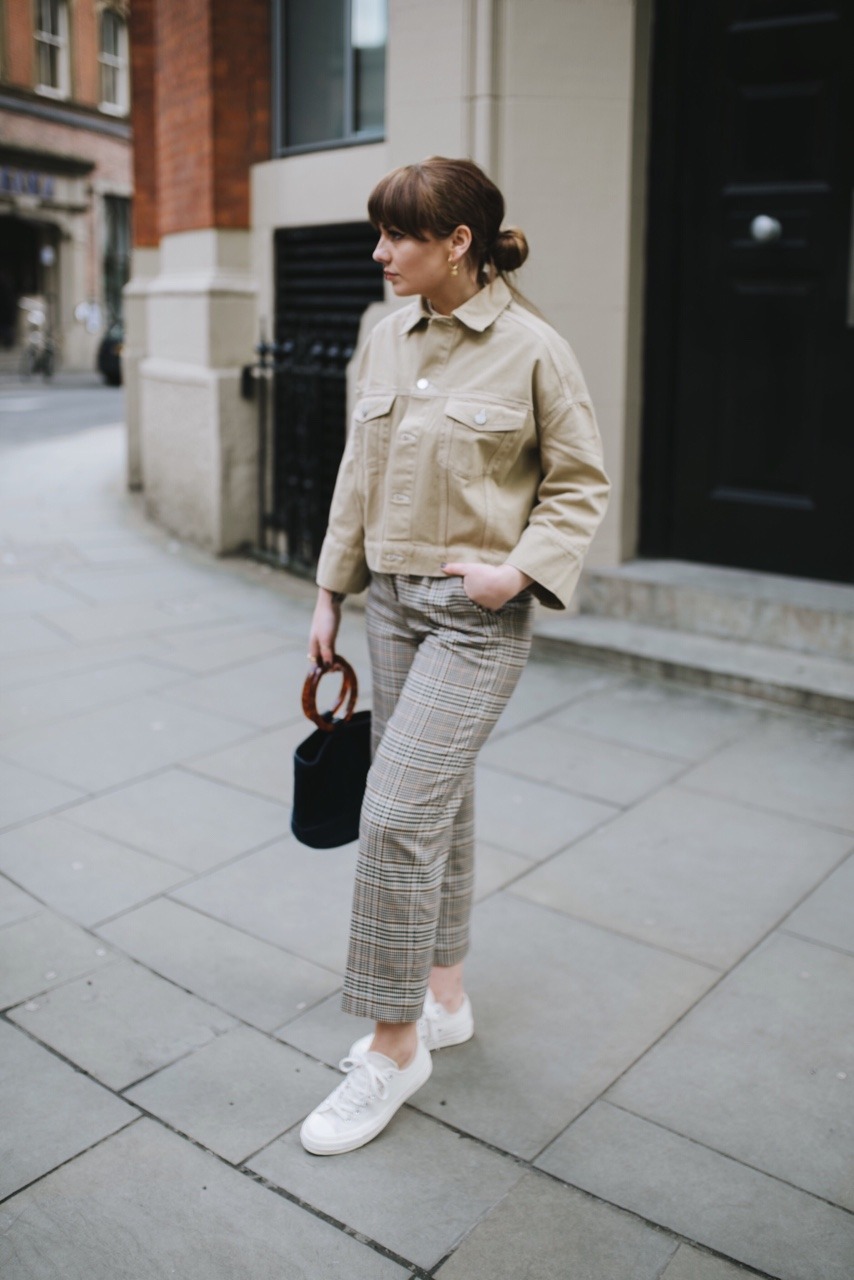 A pair of statement trousers like this are a great way to refresh any wardrobe because you can pick out the different colours and work from there – for this look I decided to work with the lighter/creamier shades of the material. It creates a light on your feet, almost spring feel to the outfit that's perfect for everyday. However, If I wanted to dress the trousers up, I'd pick out the darker tones running through the checks – the blacks and the browns. They look amazing with some black snakeskin boots and a thin black turtle neck tucked in for the evening time – add a cross body bag and some gold accessories and you're onto a winner…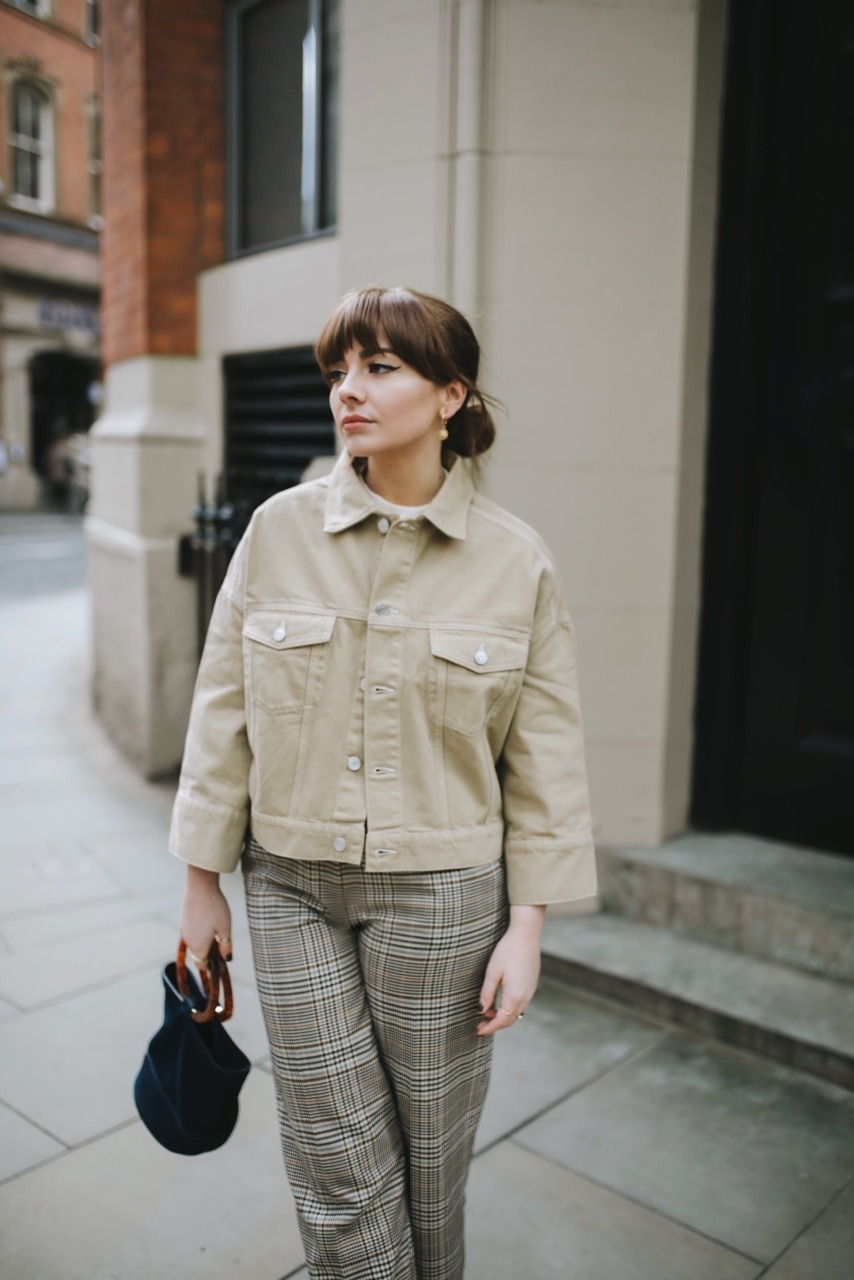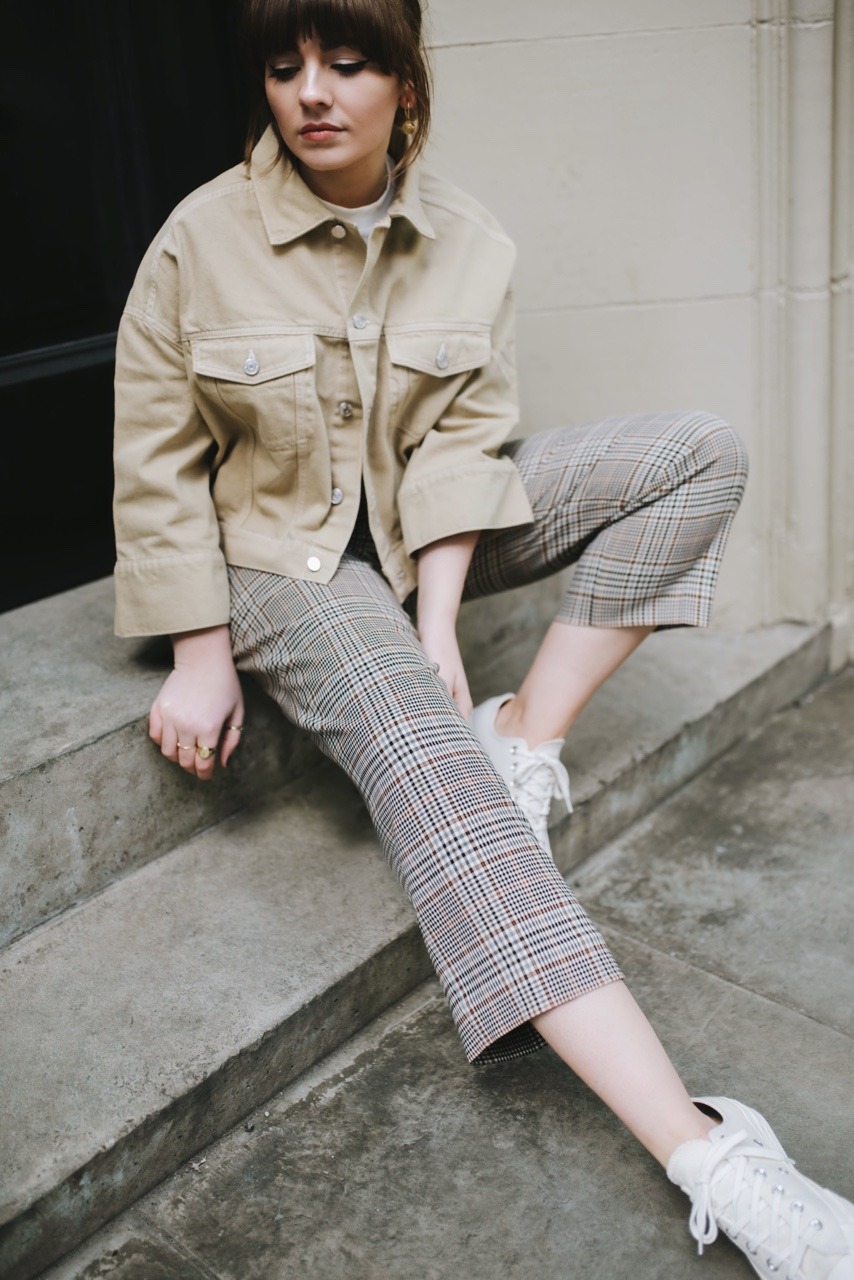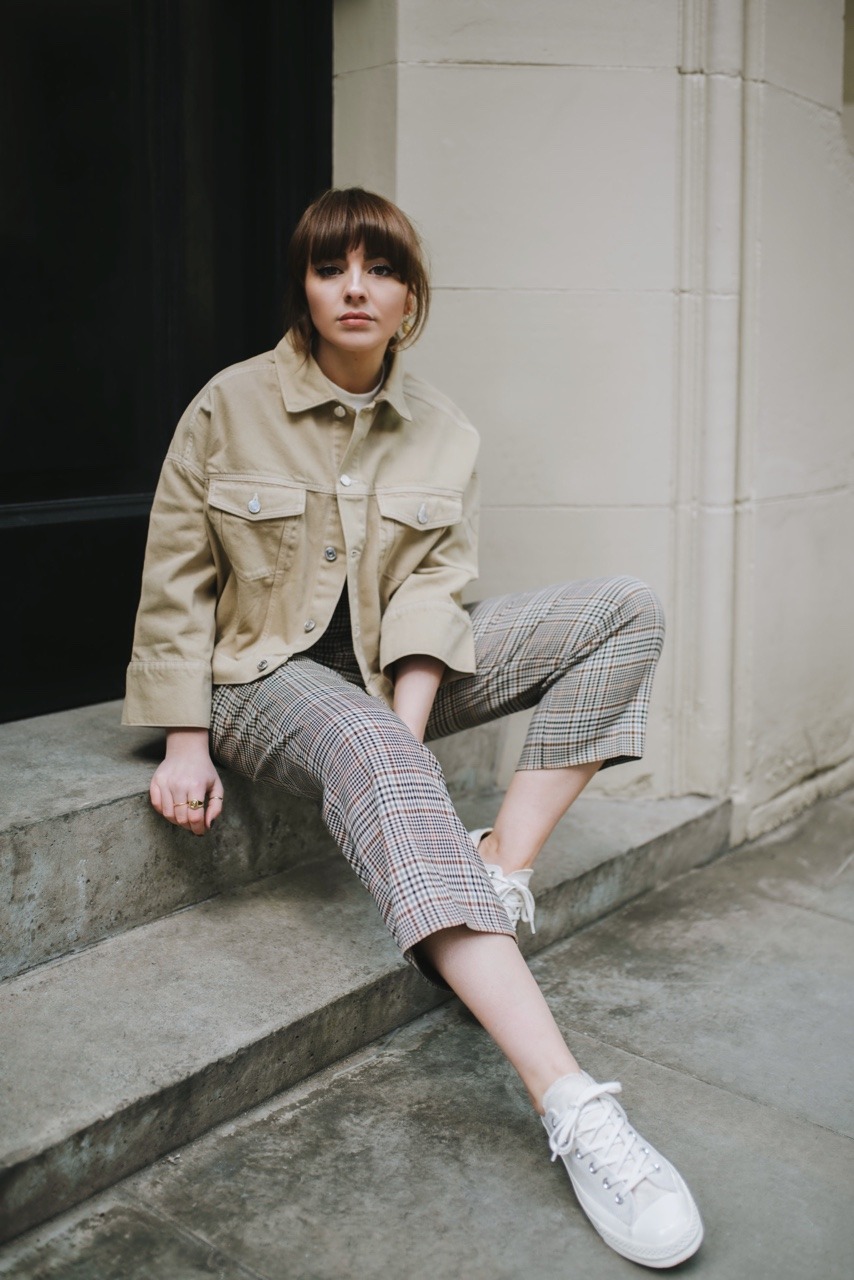 I'm also pretty smitten with this new WeekDay jacket that they kindly sent over to me – it looks great teamed with a pair of vintage Levi jeans for a cool double denim vibe. You might have noticed that I like to wear jackets as tops, or at least buttoned up with a thin T-shirt underneath to give the illusion of a top. I've always just thought it was an interesting way to mix up an outfit whilst keeping warm at the same time – it's the perfect style to try out at this time of year, and you'd be surprised at how many pieces it works with.
Blazers worn with belts for instance, we have seen this everywhere throughout the last few months, and it's a look that's sticking around for a reason…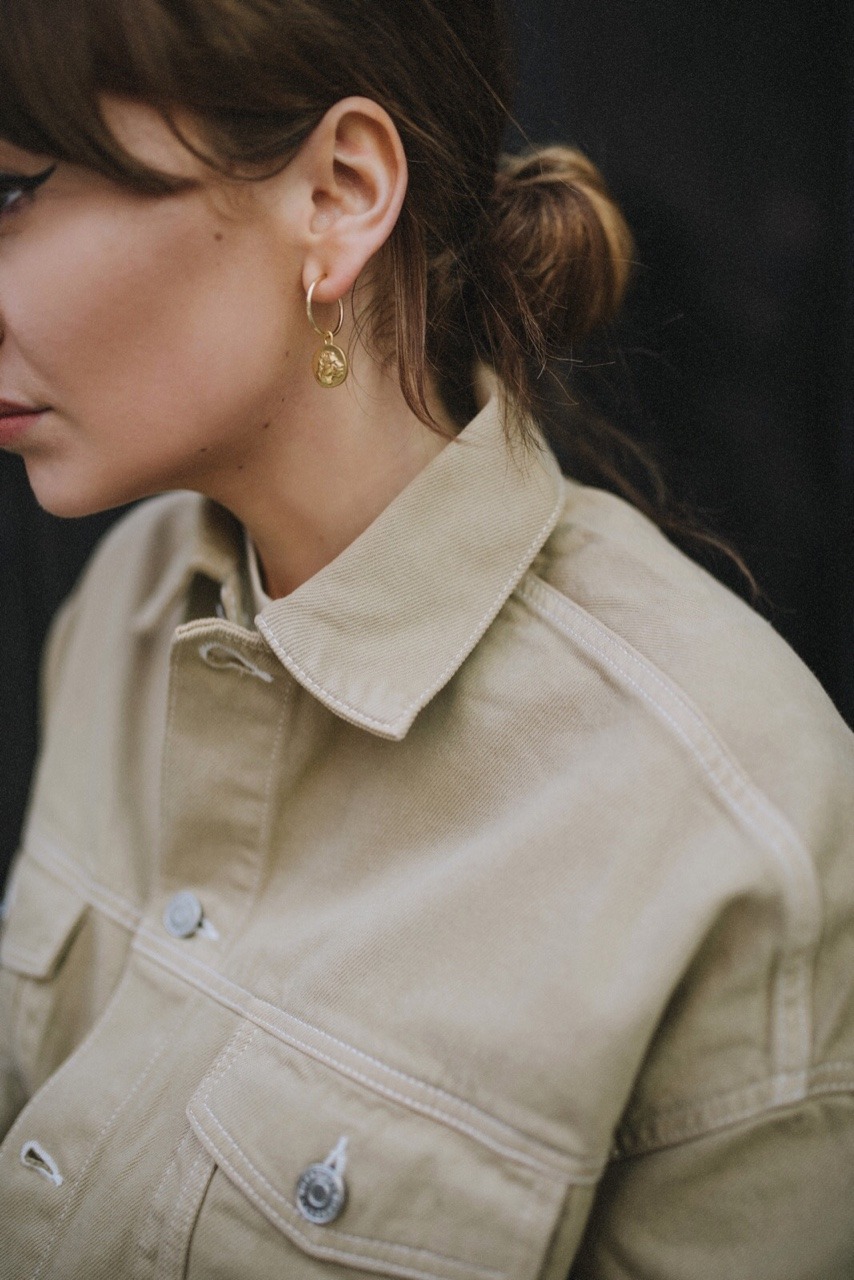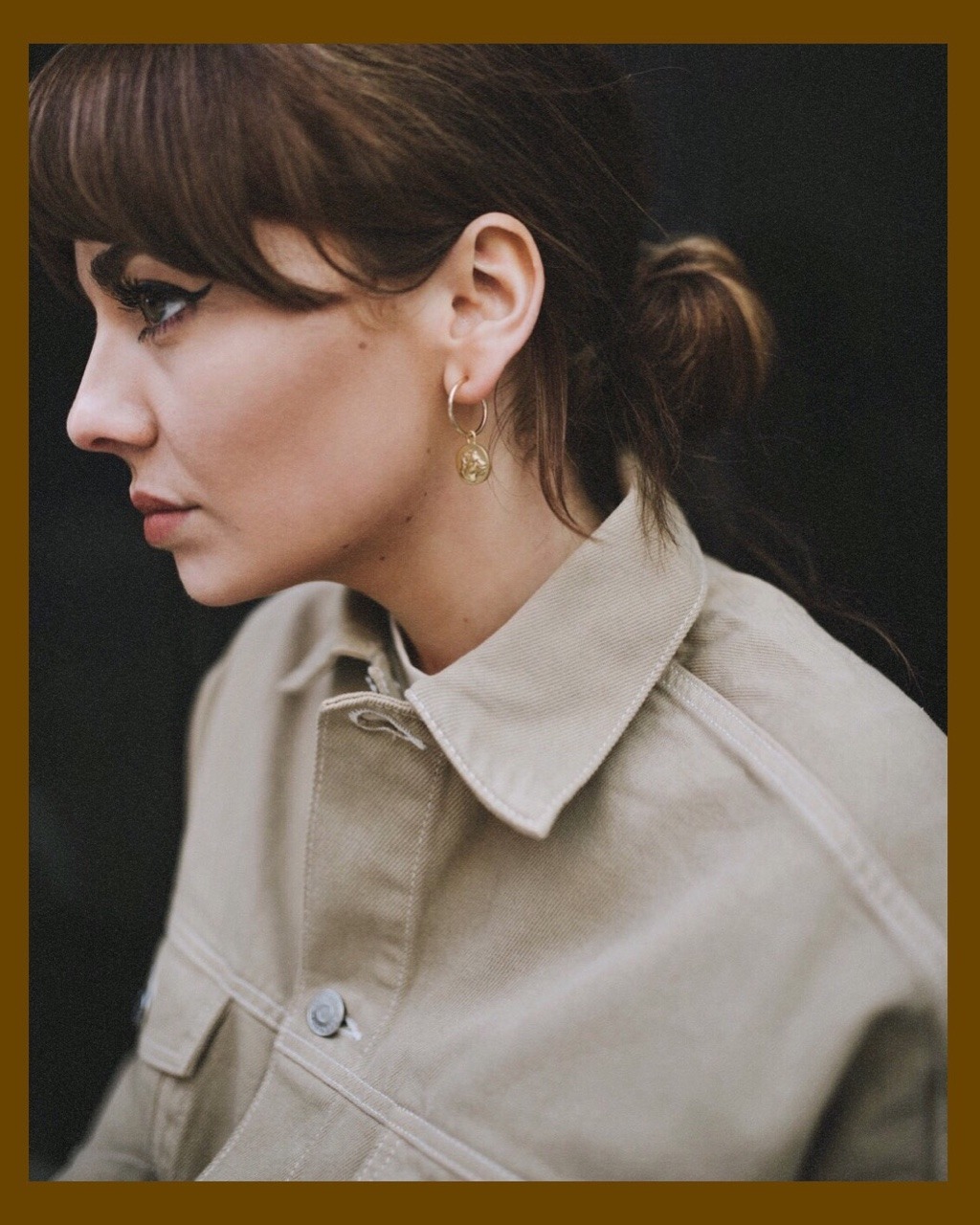 I guarantee it will change the way you look at your wardrobe if you button up one of your jackets with a pair of statement trousers, or wear a longline blazer as a dress with a waist belt to protect your modesty. If it's too risky, team it with a little slip underneath, or a simple T-shirt like I've done above.
I also wanted to quickly mention the clip on earrings I've been wearing throughout this post (yep, they are clip ons), for some reason my body heals over any piercings within a month, so I've been on the clip on hype for a while now. They are increasingly hard to find, so I got these above beauties custom made by Mikaela Lyons. She's been a friend of mine ever since we started talking last year, and you may have noticed her tagged in lots of my images where I'm wearing her Lioness Double Coin necklace. We may or may not have been working on something particularly exciting together, so keep your eyes pealed for that later on in the year, and definitely go check out her website if you appreciate ethically made jewellery thats made with love. I don't want to give too much away, but if everything goes to plan, I should be able to share everything with you this summer. It's always fun to have new projects to work on – I love challenging myself and continuing to learn about different areas of this weird and wonderful industry…
Alice x
---
Photographs by Adriana
Jacket c/o |  WeekDay (green version here) 
Trousers | And Other Stories
Earrings c/0 | Mikaela Lyons
Bag | Simon Miller (mini version here)
Shoes c/o | Converse
SHOP THE LOOK