This post is sponsored by COS & Shopstyle! 
If you're anything like me, then summer dressing can leave you feeling a bit frustrated – especially when you live in a city centre. It's hard to find that middle of the road outfit that keeps you cool whilst looking effortless and chic at the same time. In the midst of a heatwave, I remind myself of those classic wardrobe essentials that never let me down. My style relies a lot on layering, so it's handy to have pieces that are both minimal and interchangeable…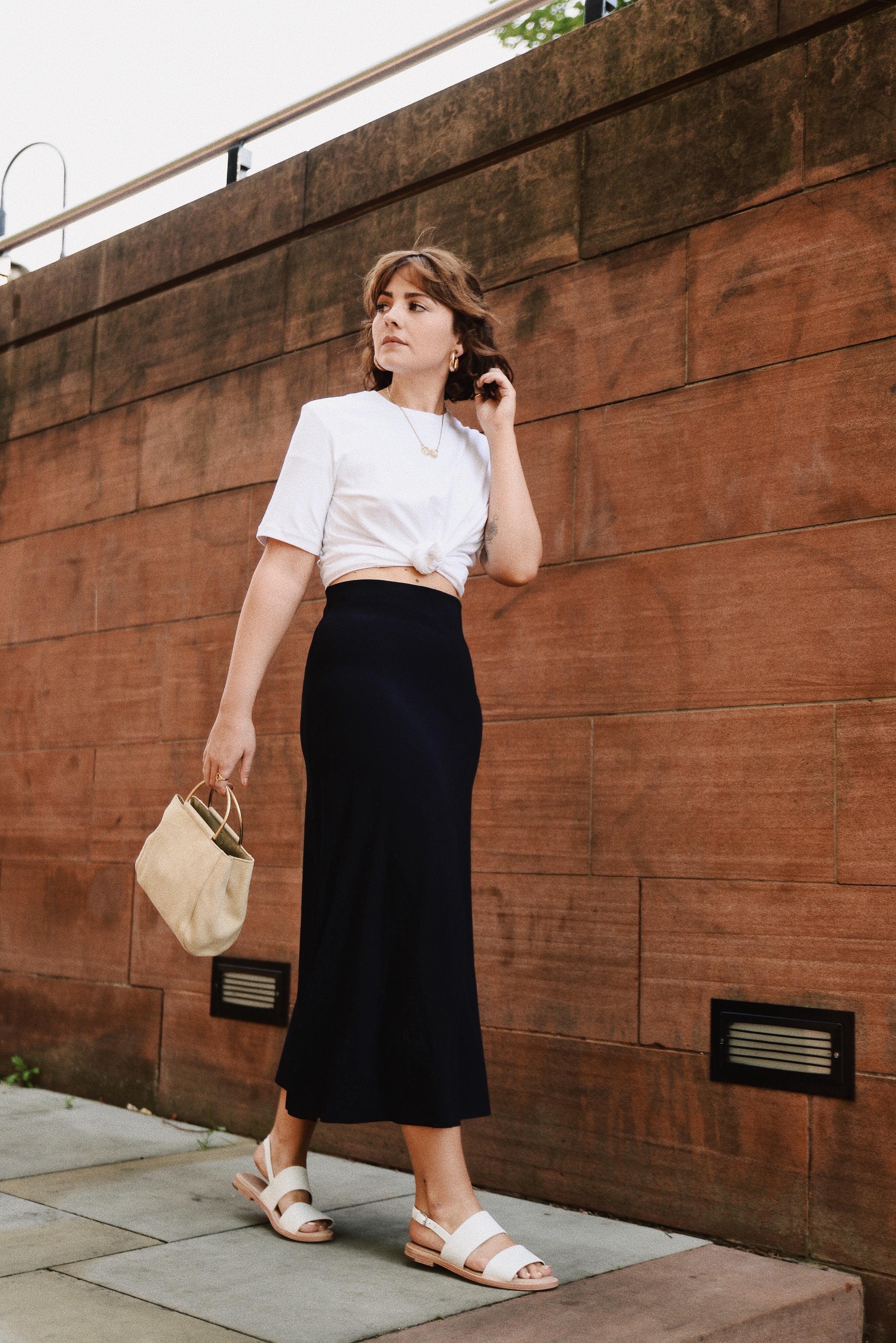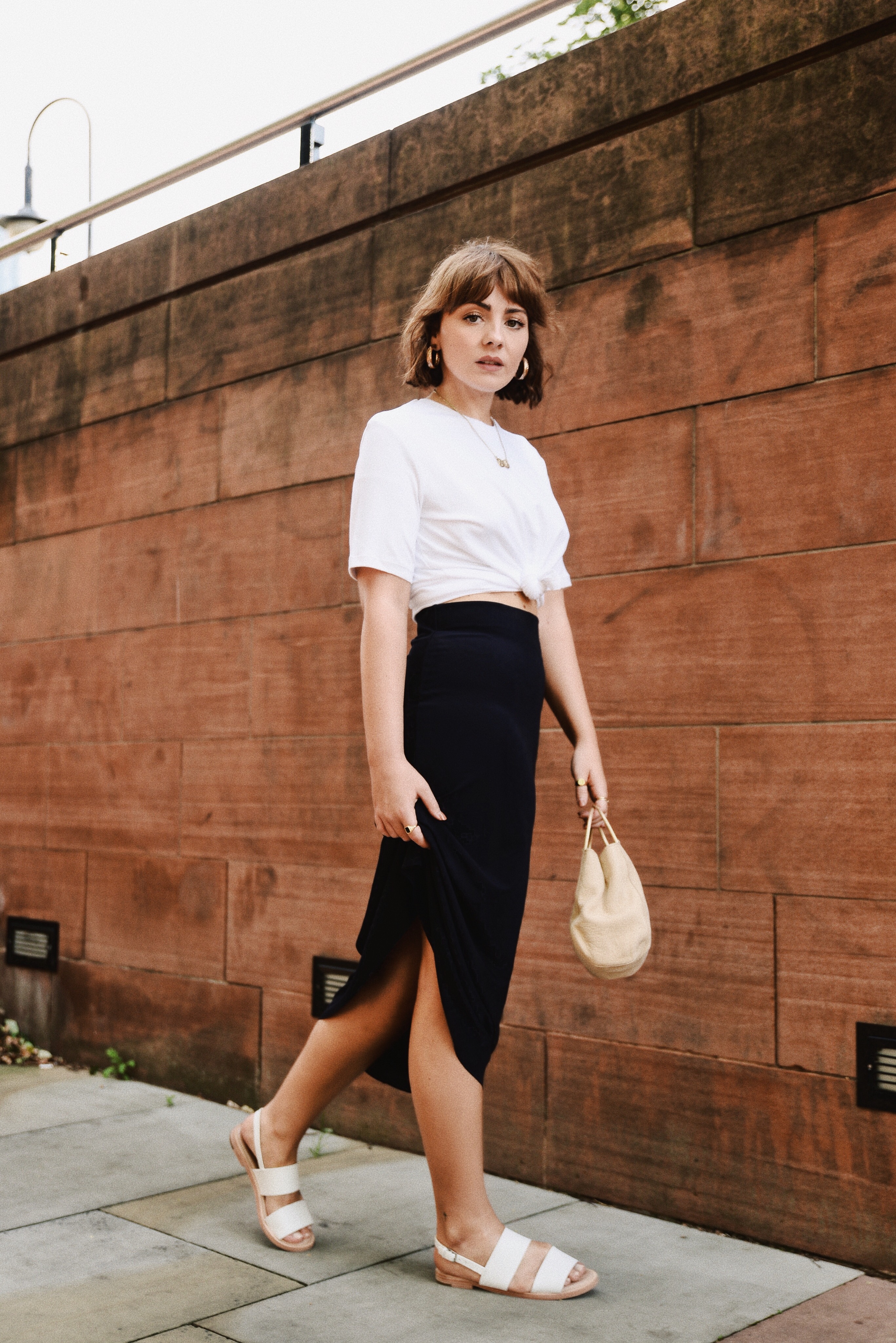 If there's one thing that COS do well – it's simplicity. The perfect white T-shirt, the classic black cocktail slip, that leather bag you can wear all year round…
They create modern elegance to suit all ages – something that I really admire in a shopping destination. It's a dream come true to be working with them on their summer campaign, and I was a little bit spoilt for choice when it came to selecting pieces to style. In the end, I decided on navy and white – a summer uniform to suit everyone. I know a lot of people think that navy is strictly a winter colour, but I wanted to show how it can be lightened up with white pieces, and layered gold accessories. Sometimes it's just nice to be free of prints and to strip things back to basics – cue serene summer outfits that I'll be repeating from here on out…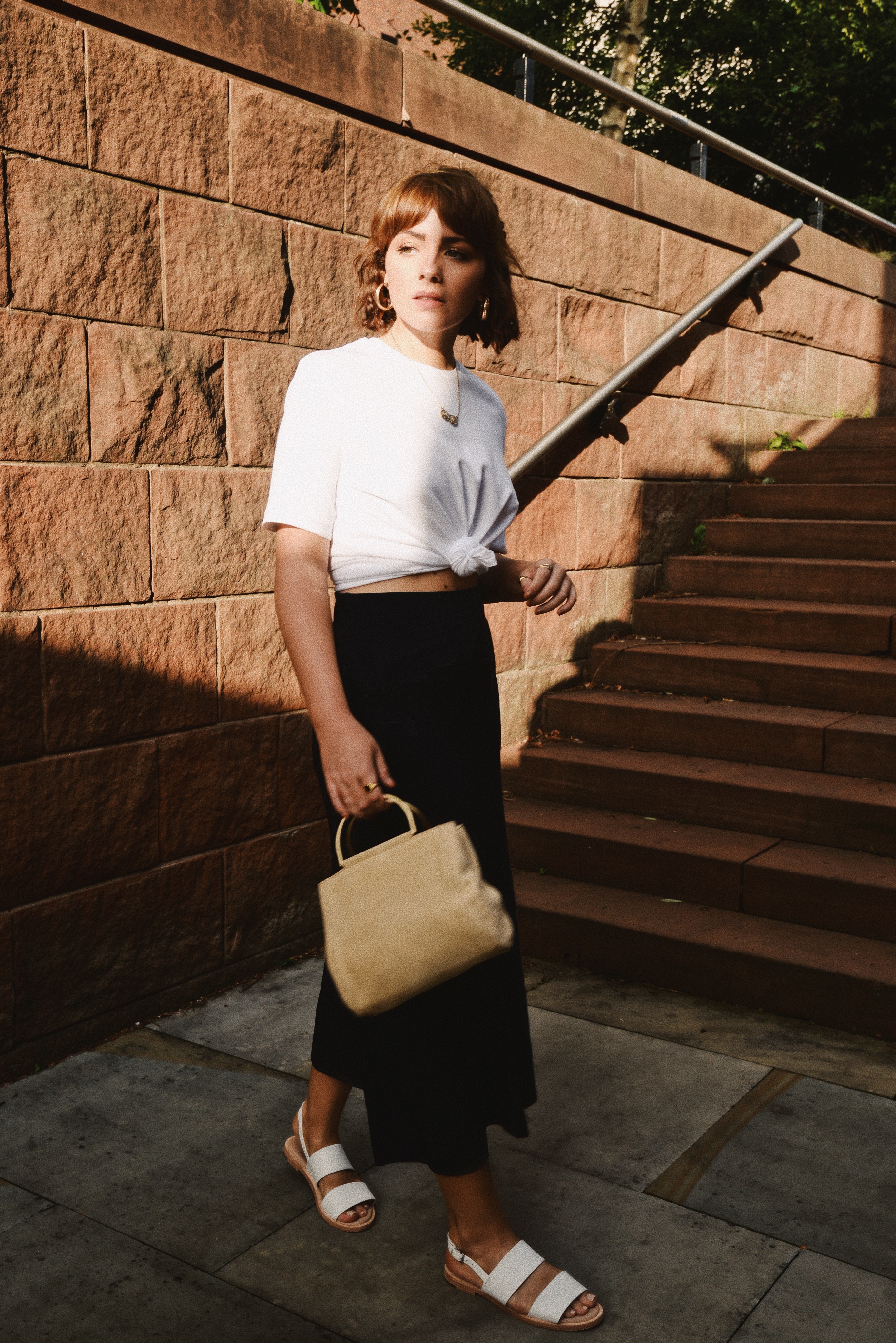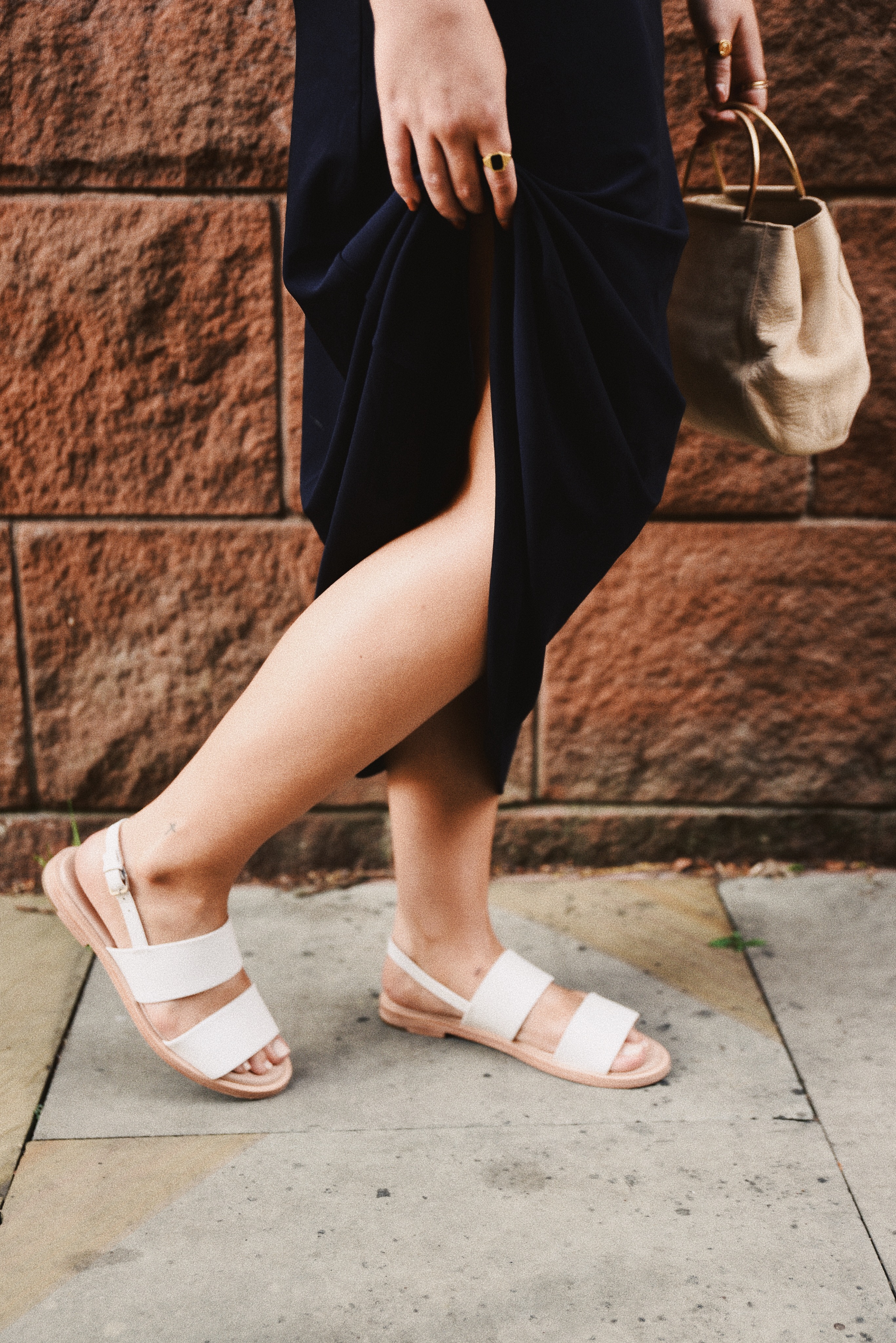 This first look is something that I would opt for on a typical summers day – a classic white T-shirt and a midi skirt. It's the figure flattering combination that I return to time and time again. A white T-shirt is ideal for any summer suitcase situation because it can be tucked in, knotted up, or worn over your swimwear when you've been a little dab handed with the SPF…
I love this fit of this skirt because it's figure hugging without being uncomfortable – combined with the boxy fit of the T-shirt, it's that contrast of 'laid back meets elegance' that makes me feel right at home…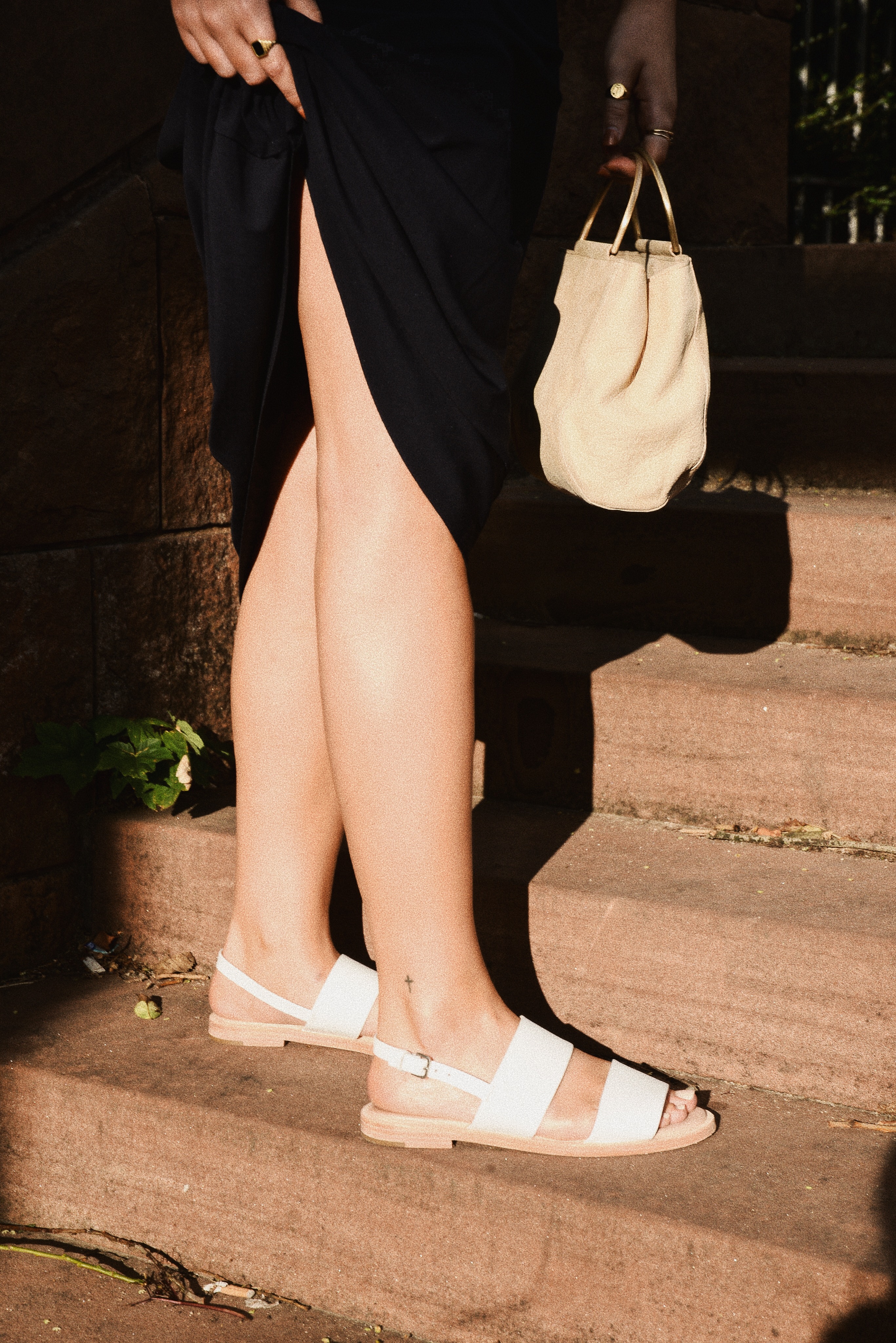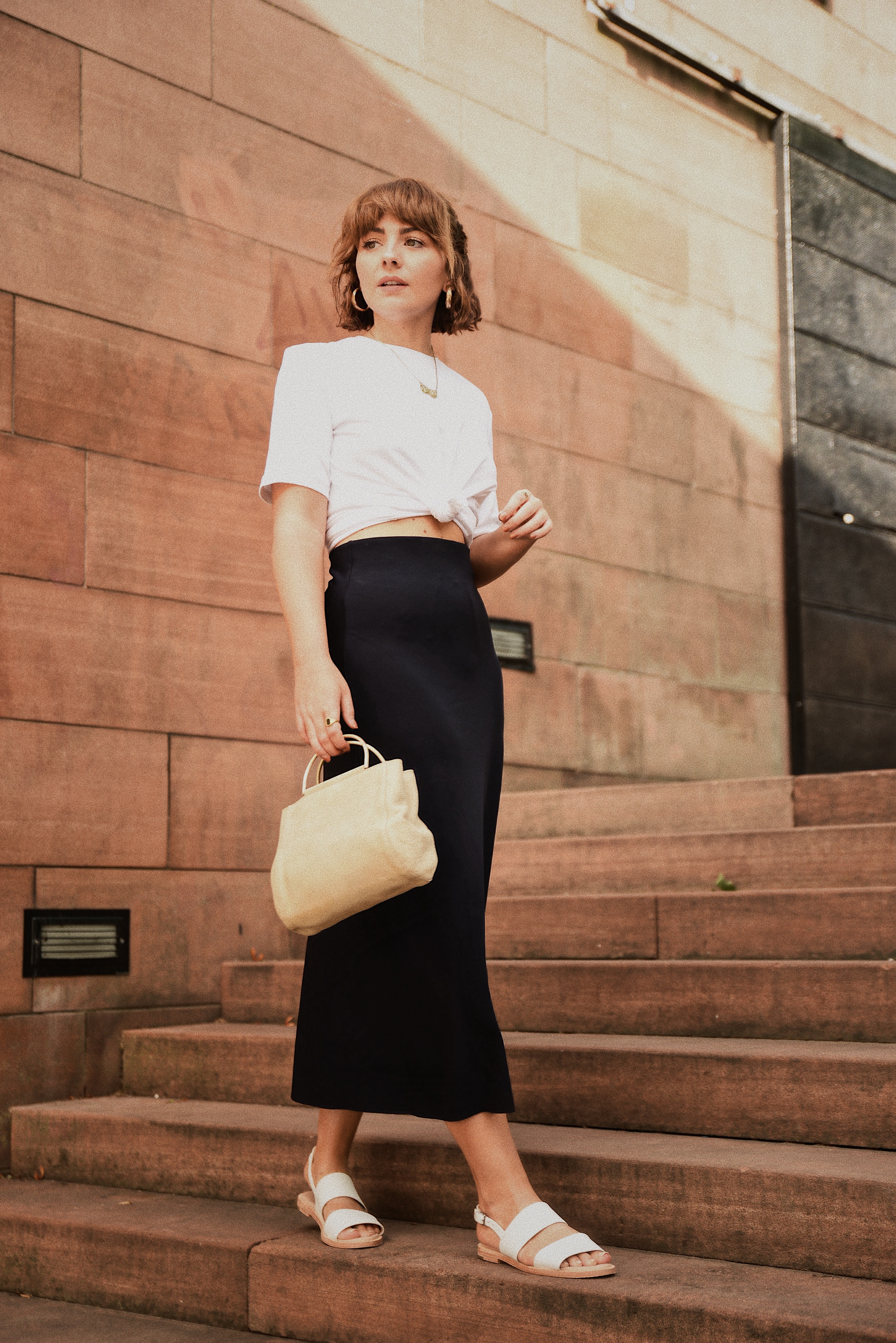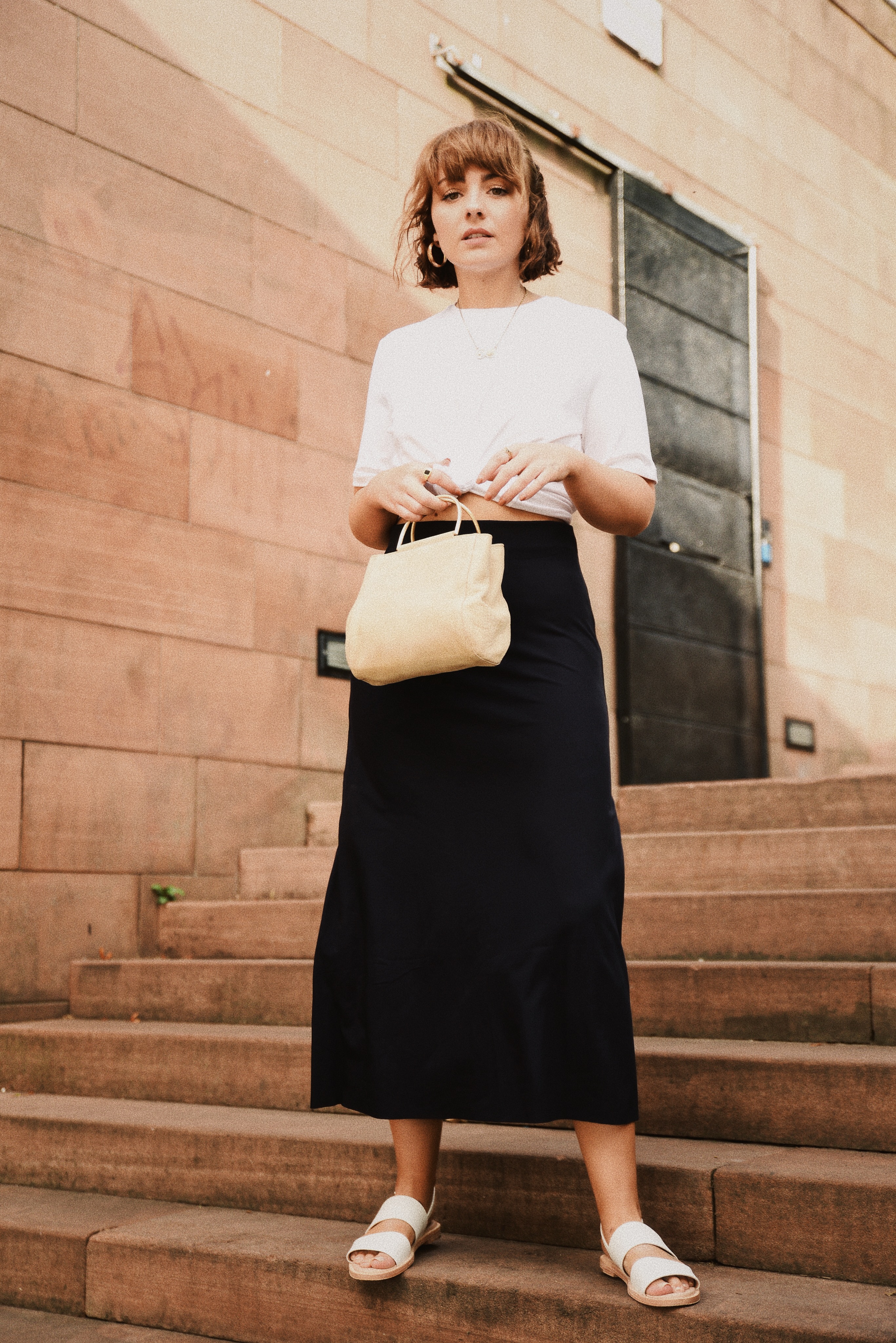 I have to just take a minute to mention the sandals too – I don't think I've ever owned a more comfortable pair. The soles are expertly cushioned, it's like walking on little clouds, and very much appreciated for those times when I'm running errands around town. So many of my summer shoes tend to cut into my feet after an hour of wearing them, but these beauties haven't hurt me once. I love how they tie in neatly with the bright white T-shirt and just add a touch of contrast against the elegant silhouette of the skirt.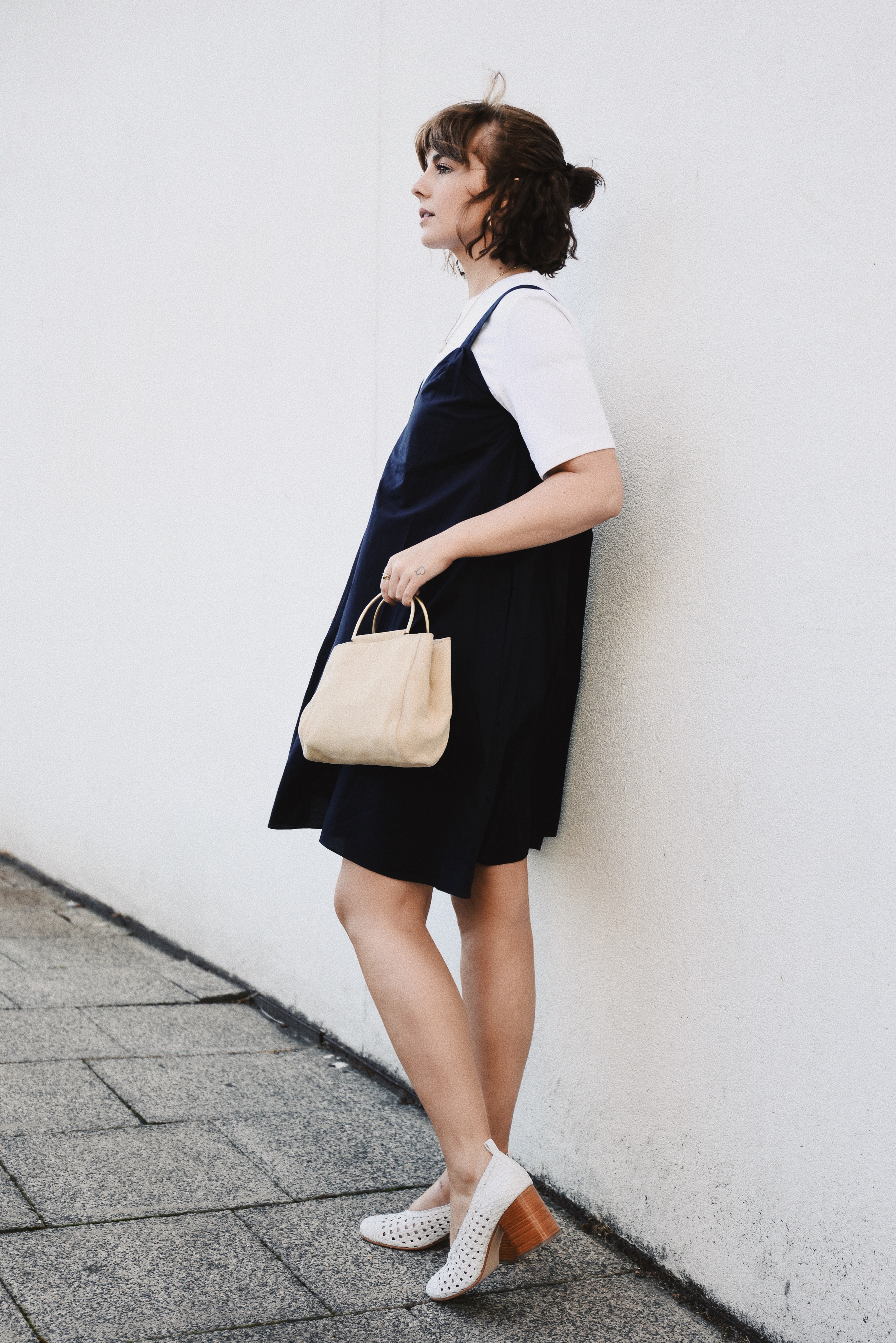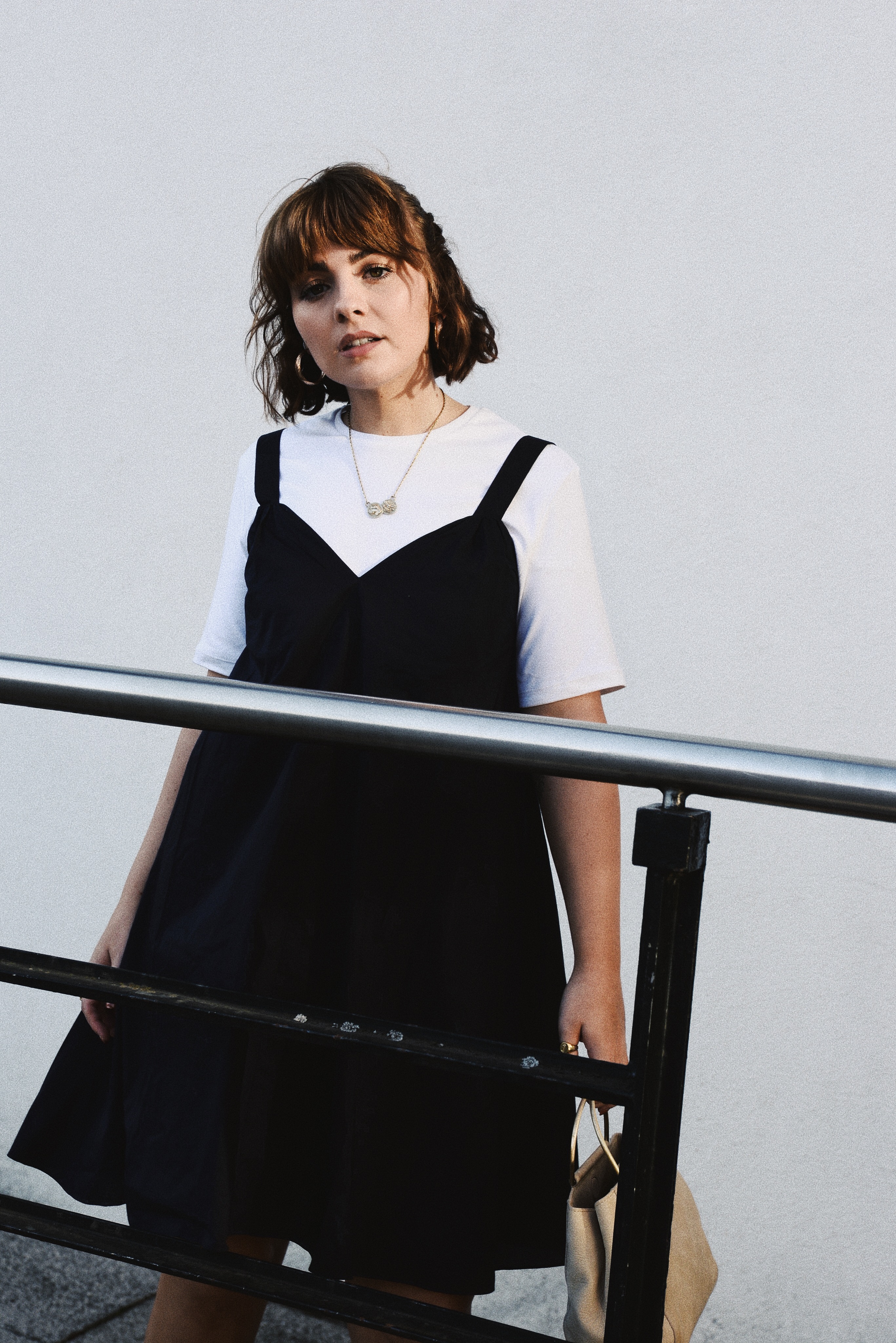 The second look was created with evening in mind, but could definitely be worn with some sandals for the daytime. That's what's so great about all these pieces – they can be mix and matched depending on your mood. If you're heading for a weekend away, you can't really go wrong with a couple of T-shirts, a dress, and a midi skirt. Throw in some flats, a pair of heels, your favourite accessories, and you're good to go…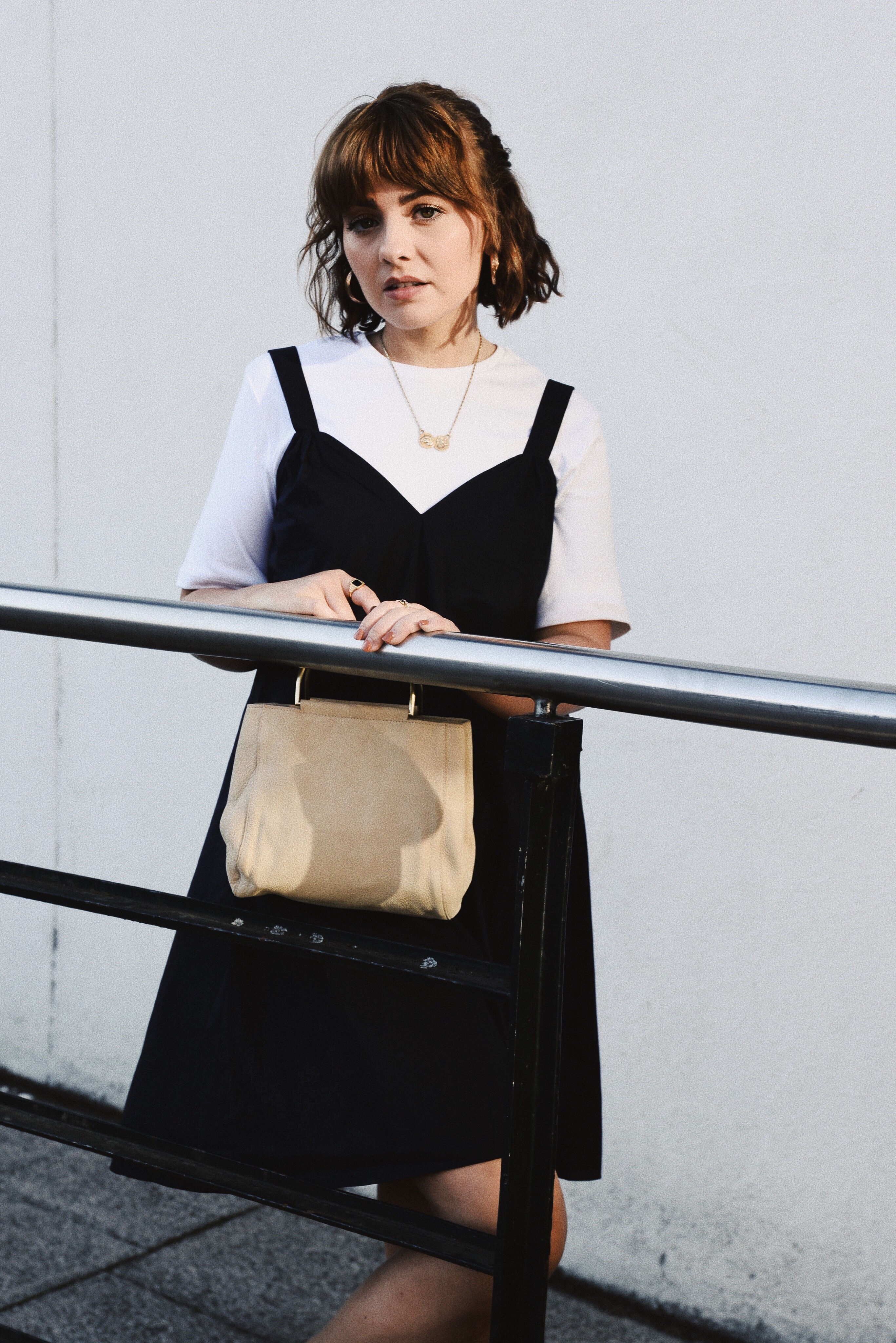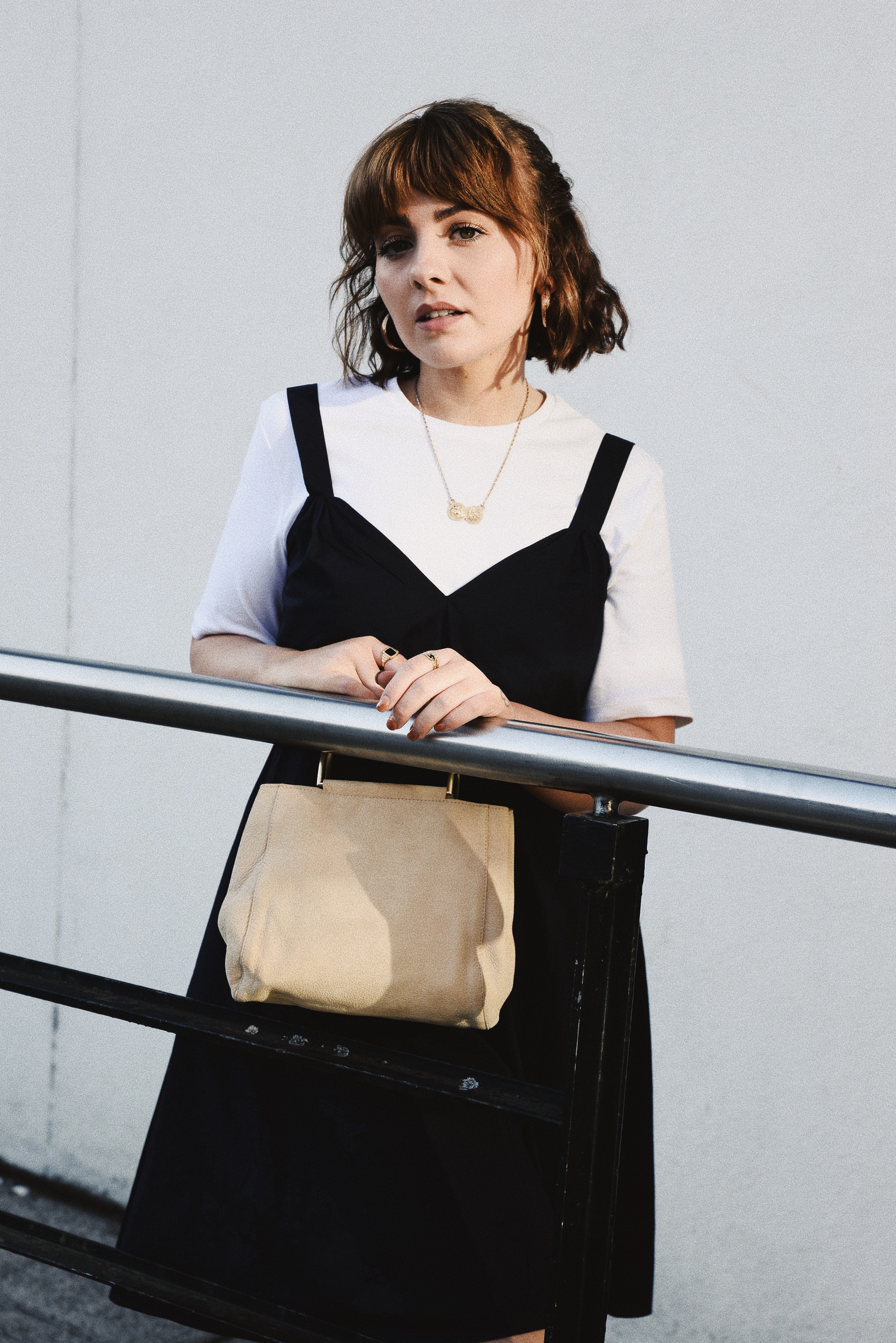 This floaty dress is the perfect option when things heat up – it's breezy and cool, whilst still looking put-together. Wear it on the beach as a cover up, wear it out to dinner with some layered jewellery, or wear it with a T-shirt underneath for an evening of holiday exploring…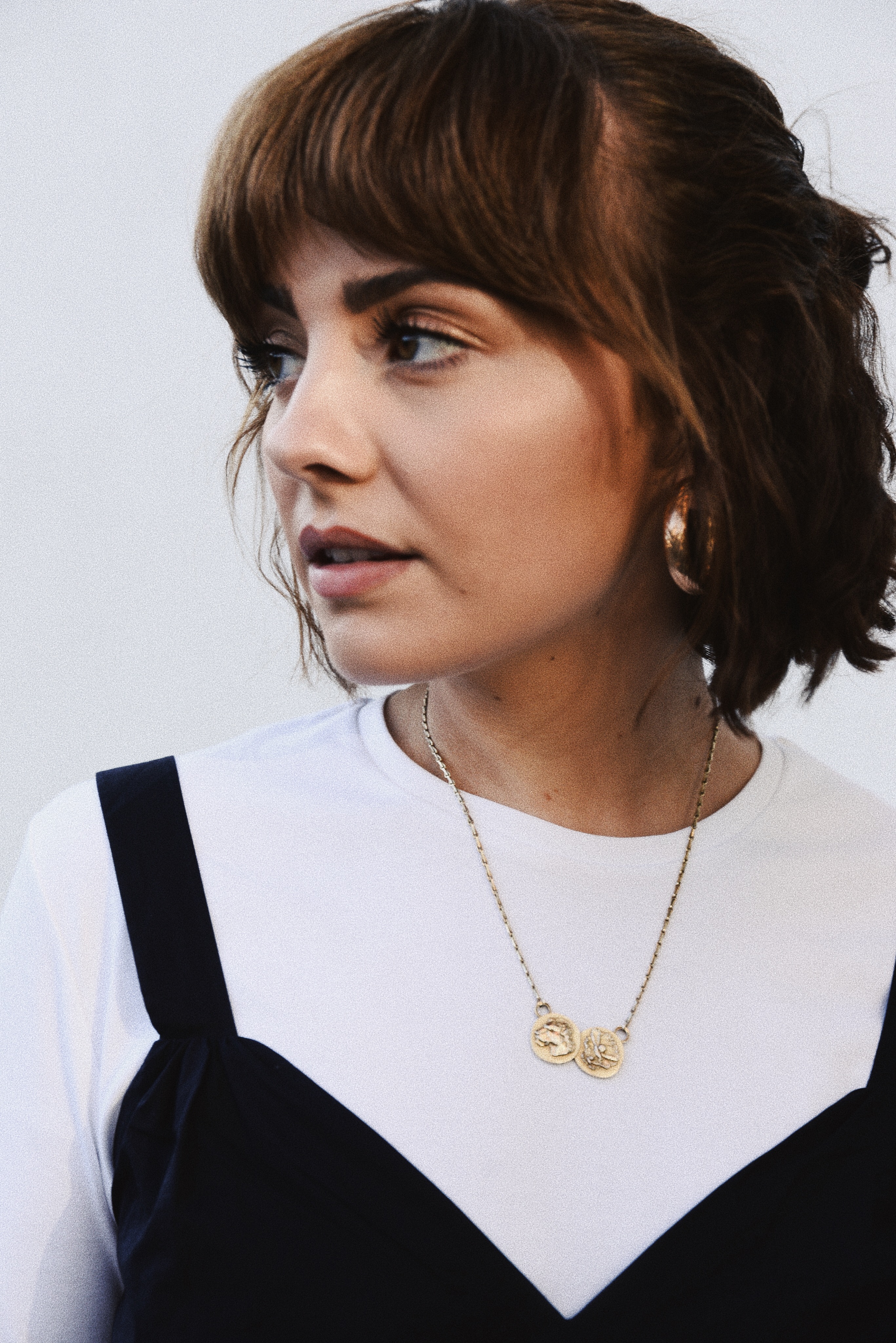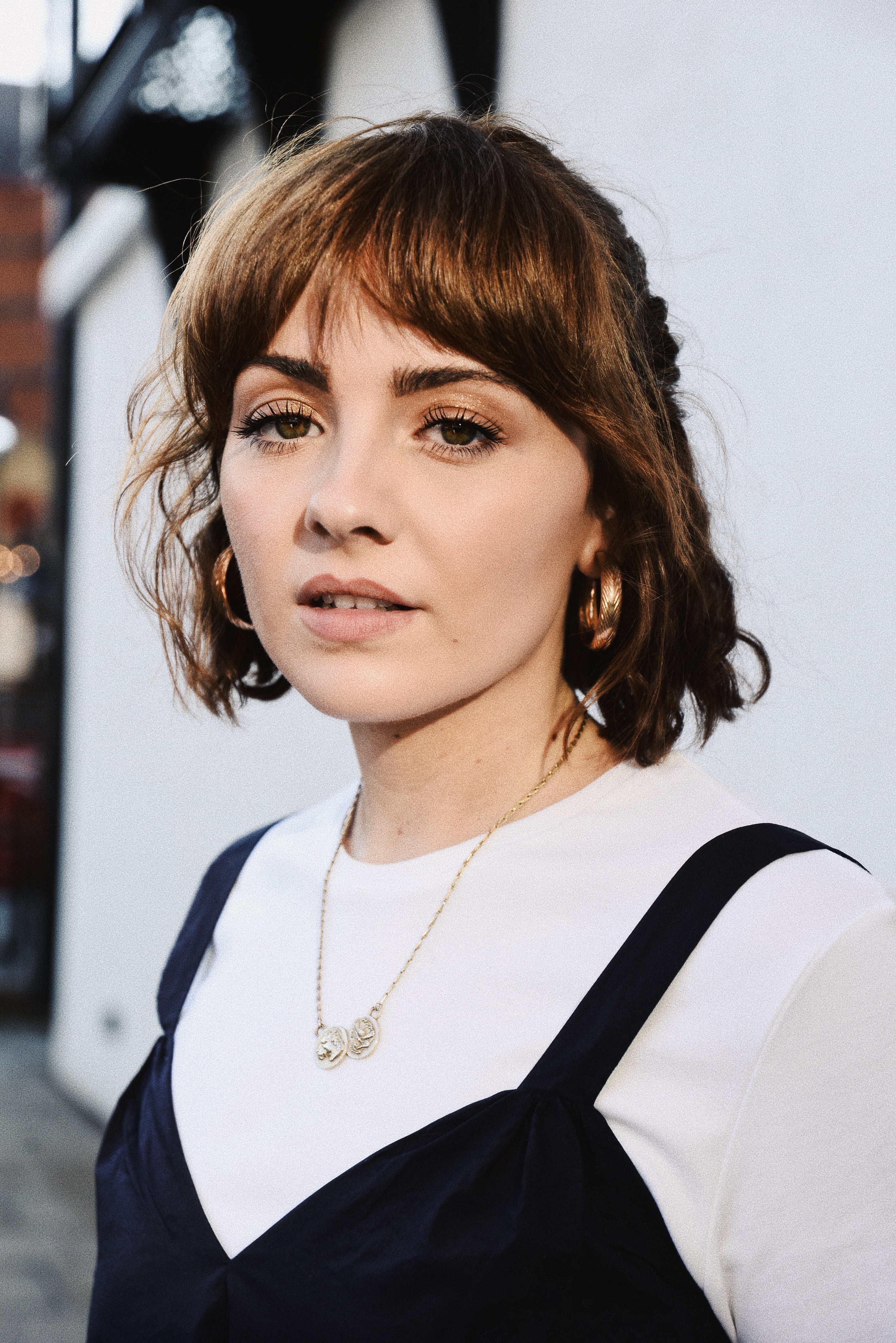 The woven shoes ideal for summer evenings because of the cut out detail – just enough height to still be practical (always my top priority), but interesting enough to dress up an otherwise, quite understated evening look. For this type of evening look, I'd go super neutral and glowy with the make up – think tousled beach hair and glossy eyelids…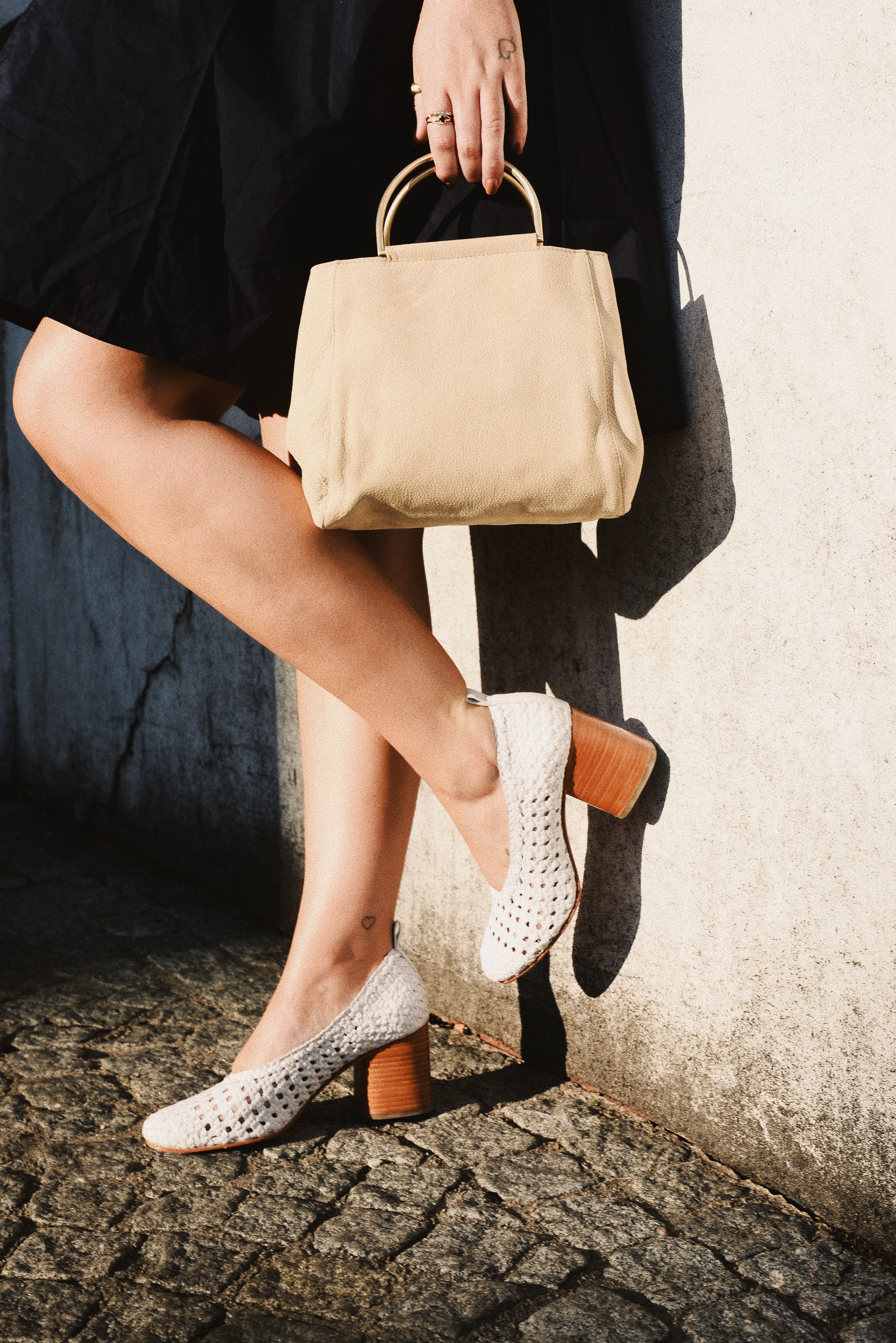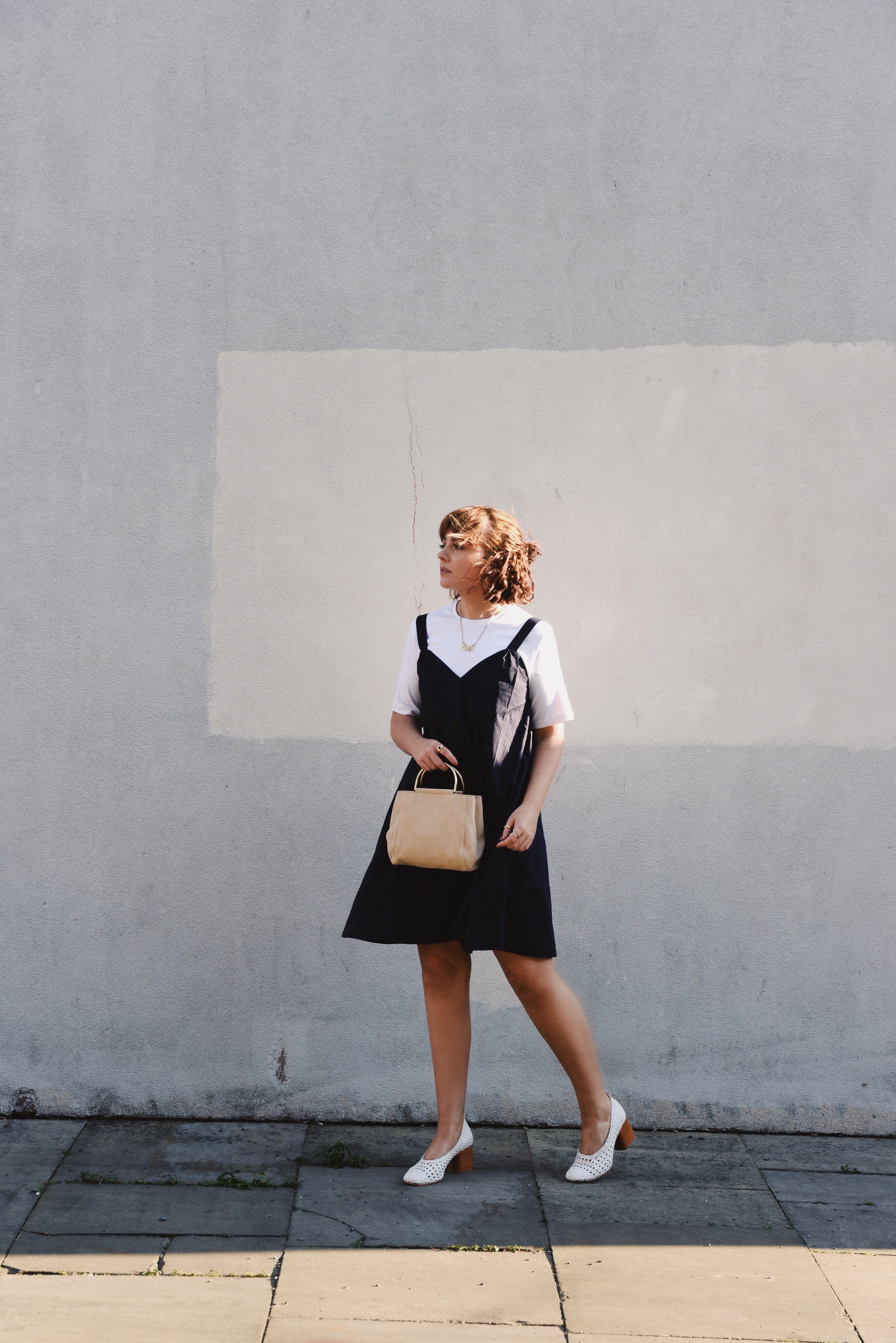 And there you have it, two looks created with minimal summer dressing in mind – both outfits that are light to pack, quick to throw on, and effortless to the eye…
---
Photographs by Catherine Booty  | www.cosstores.com 
SHOP THE LOOKS