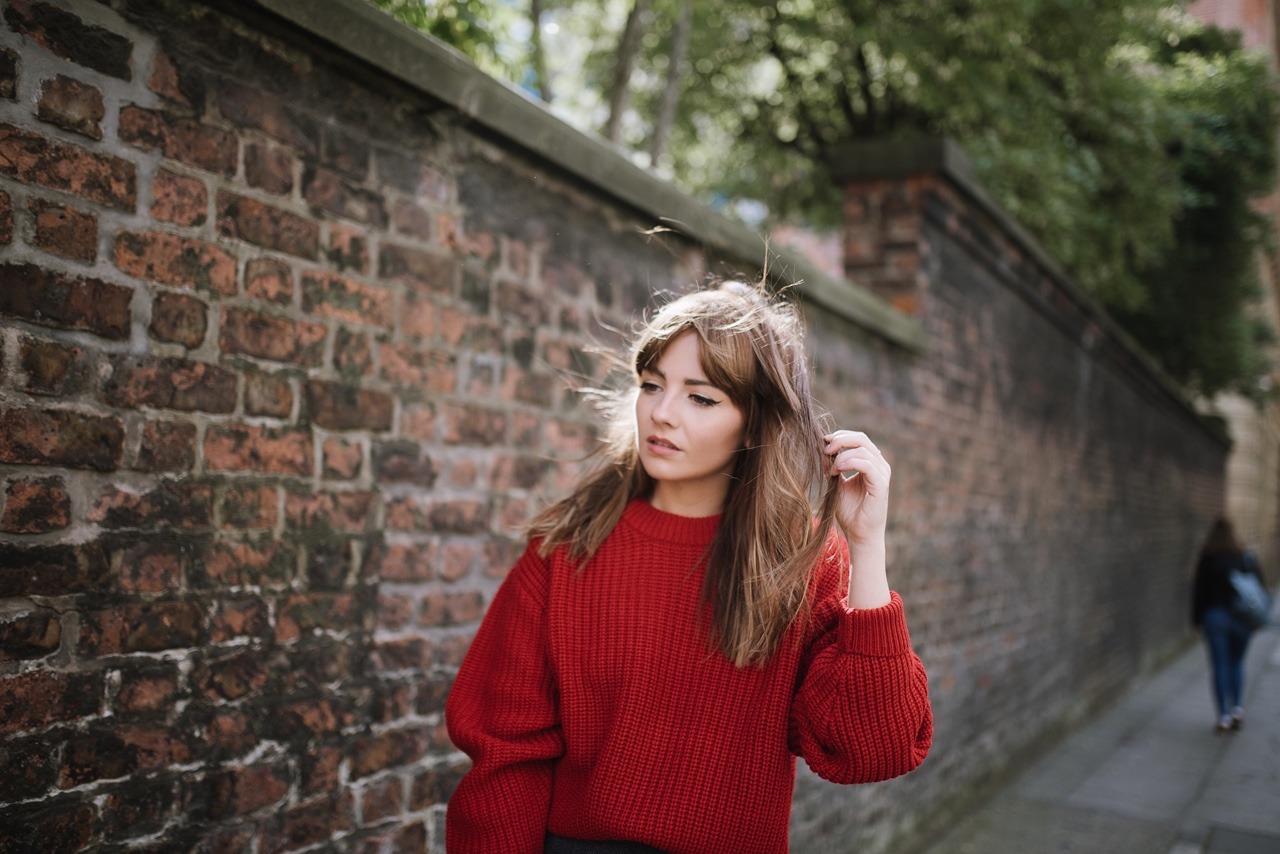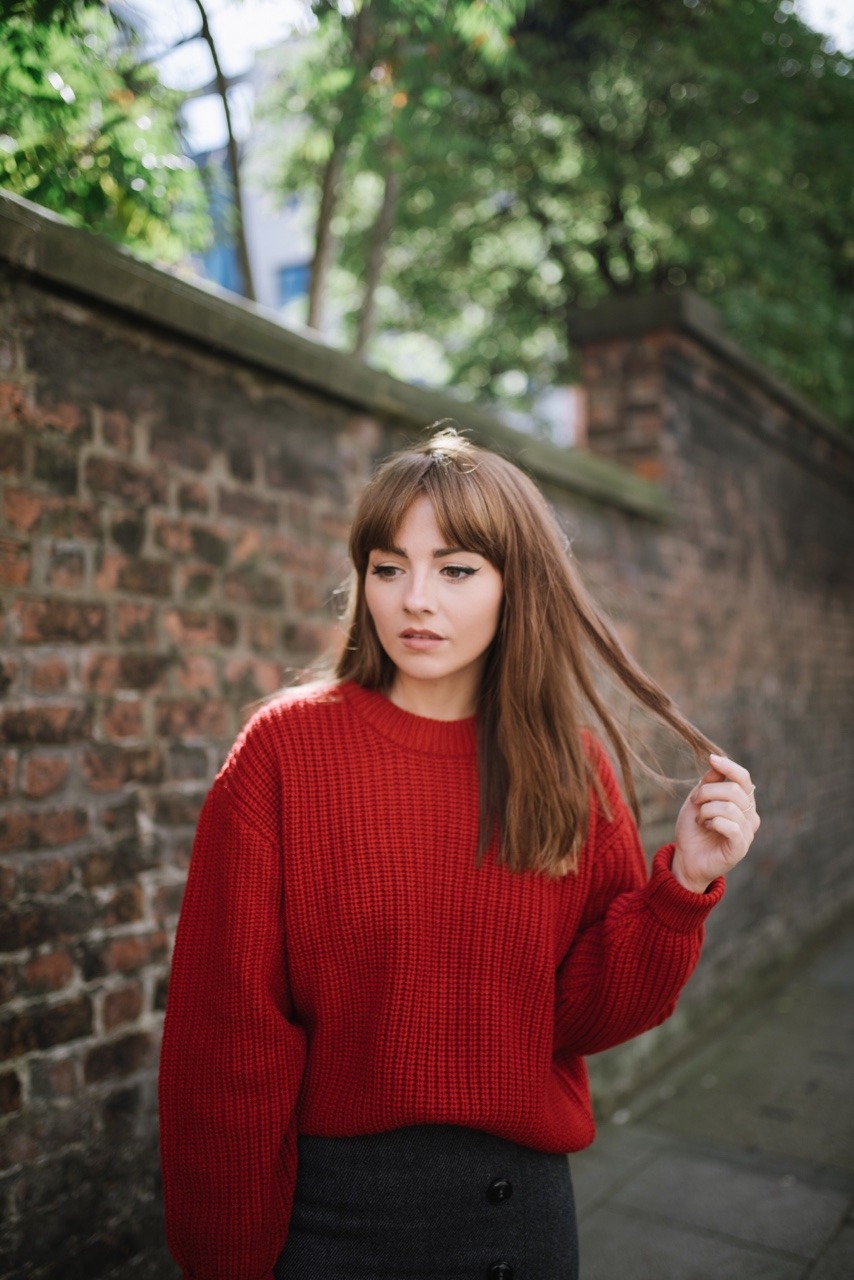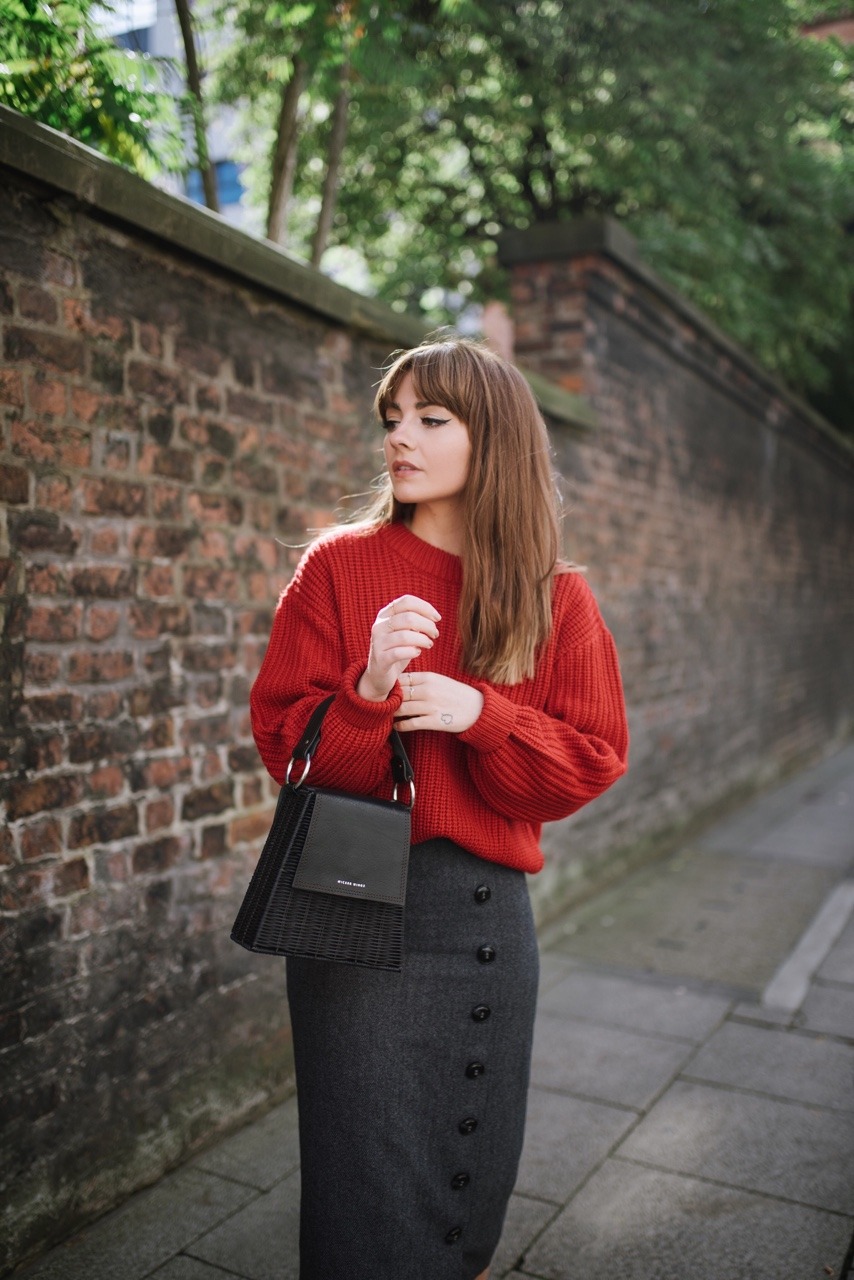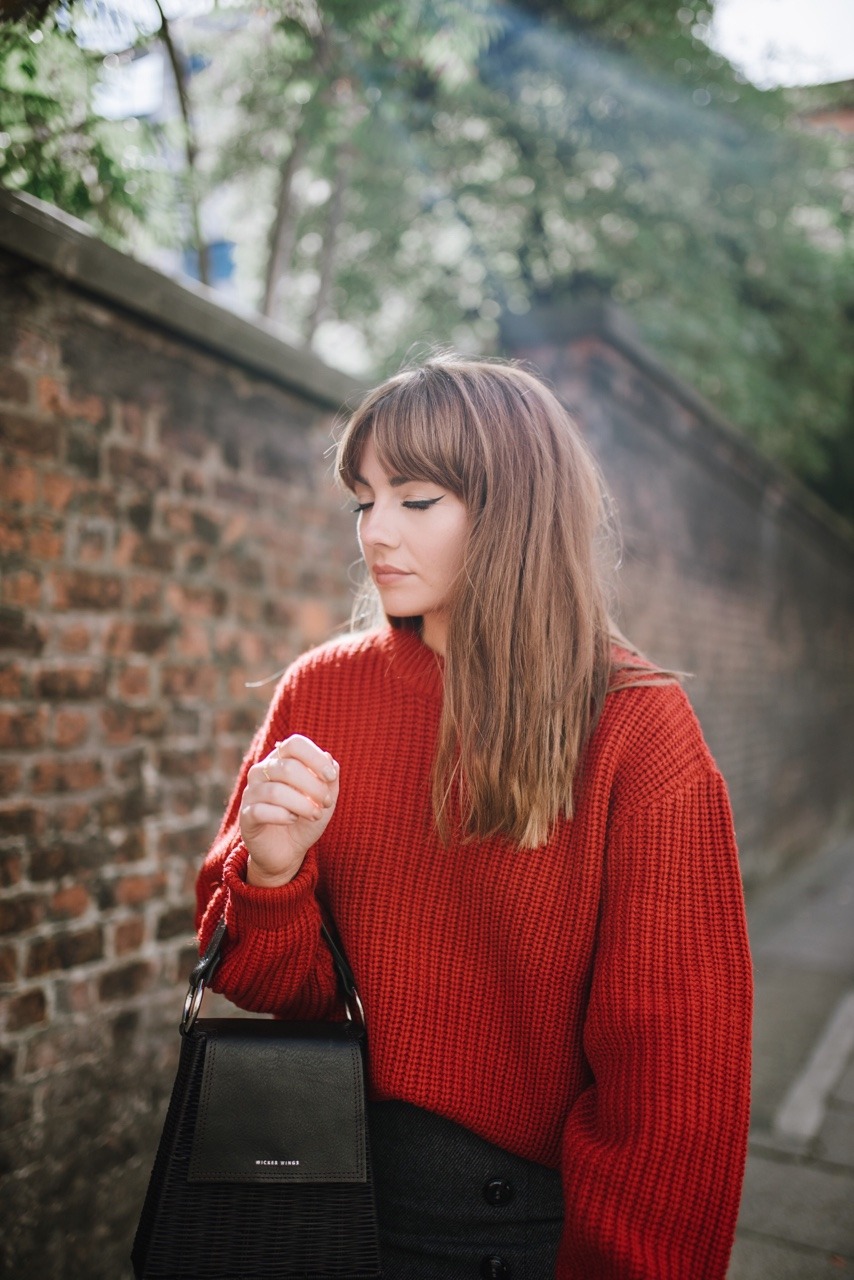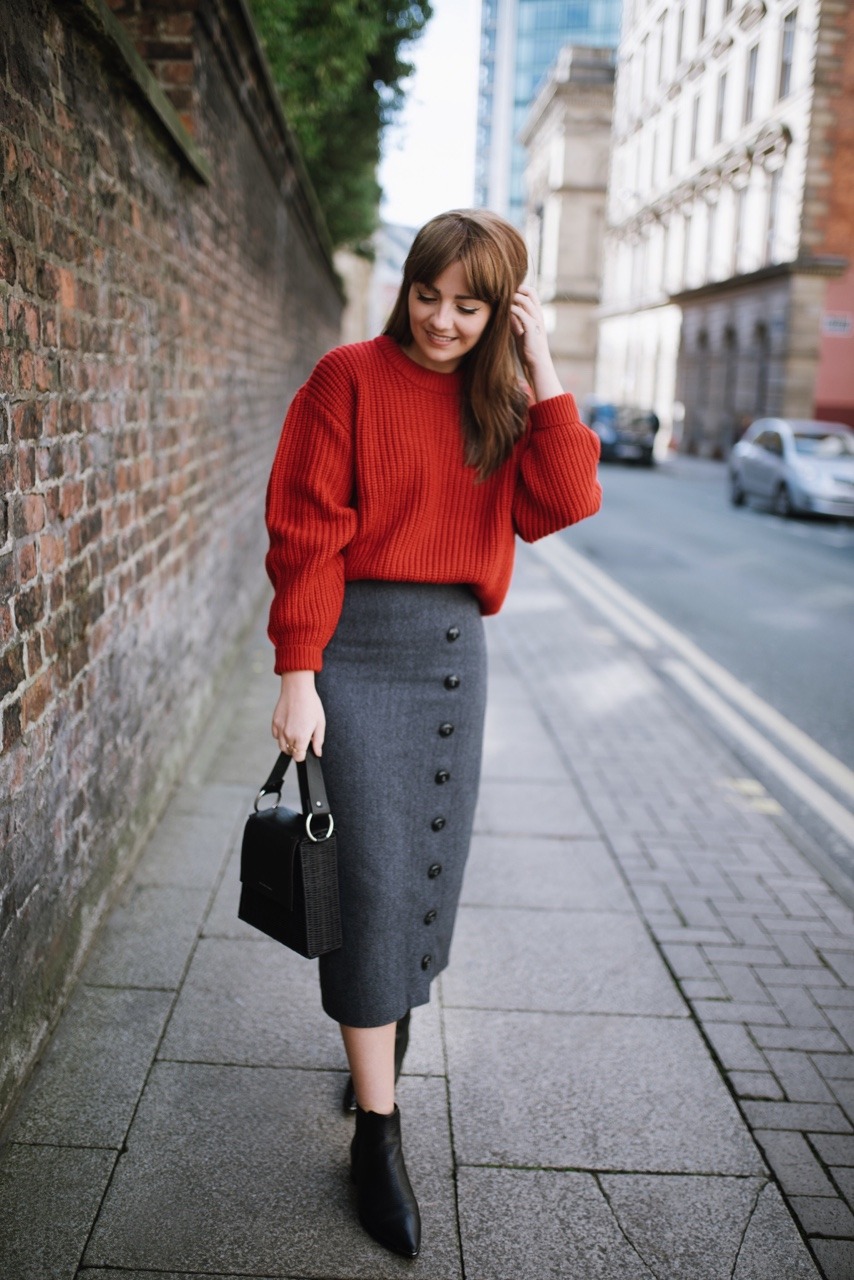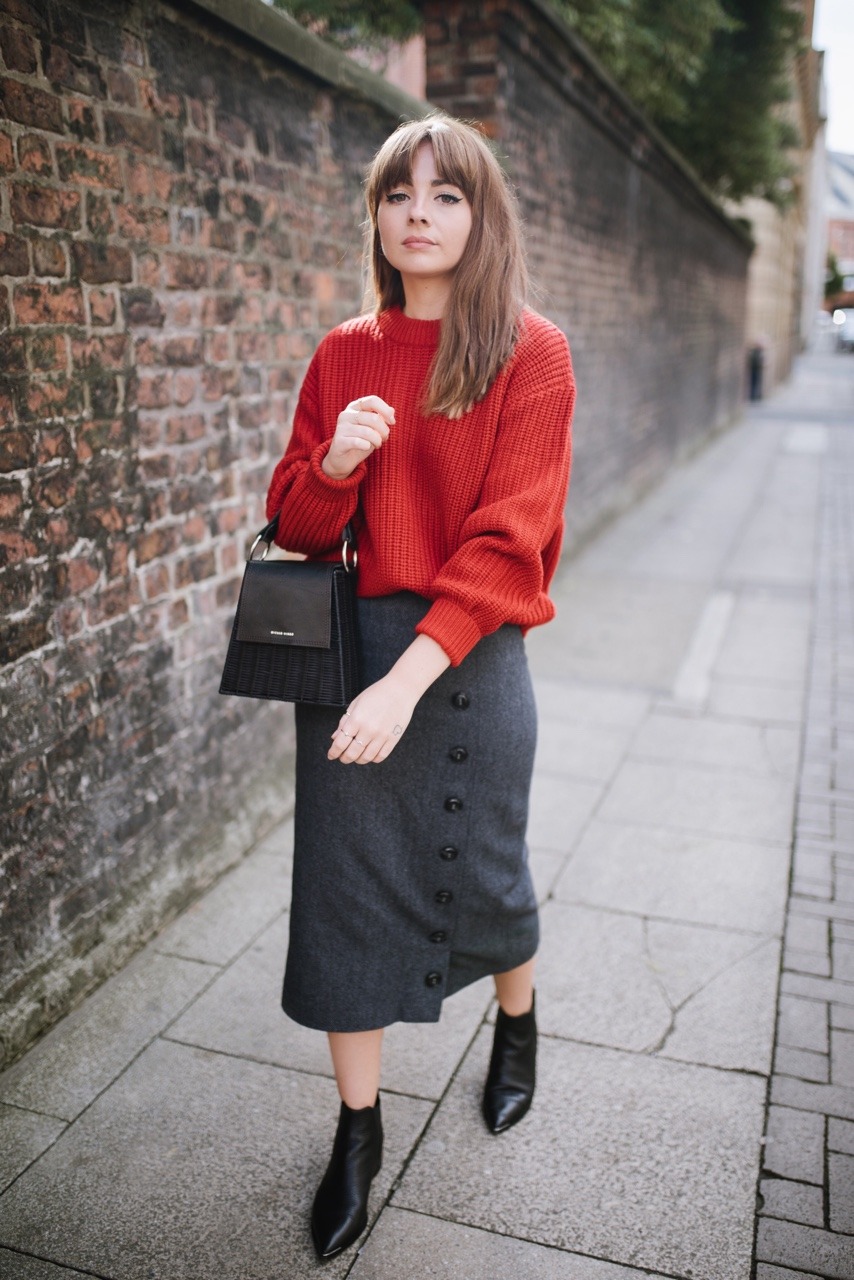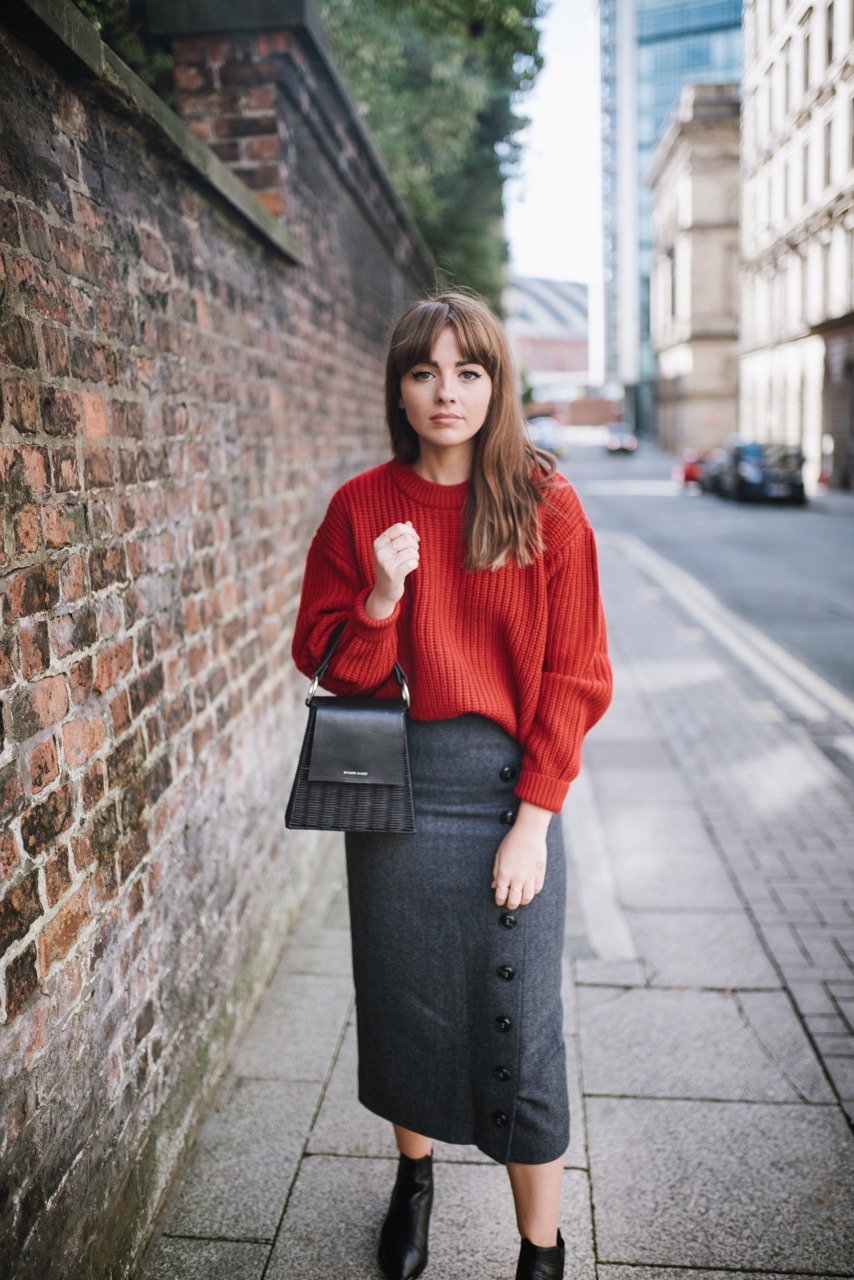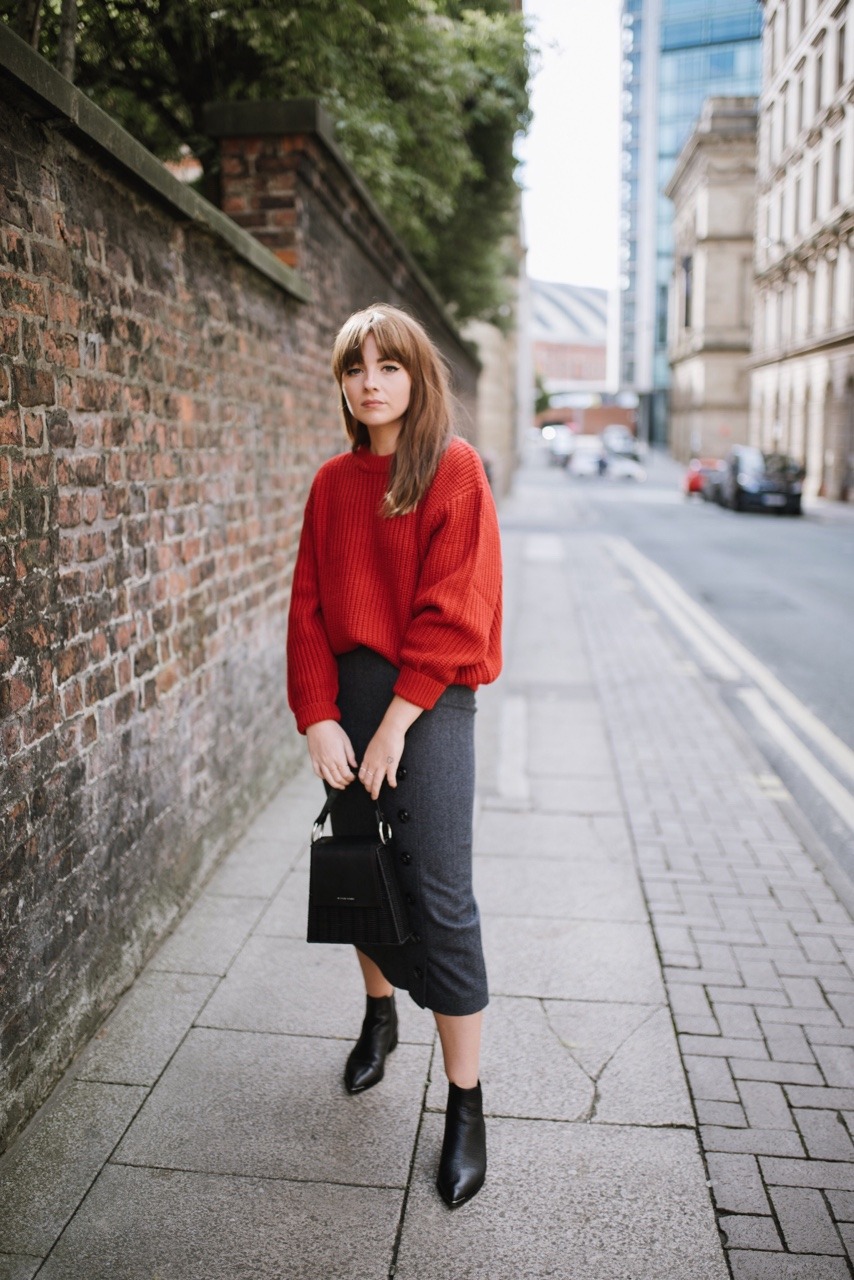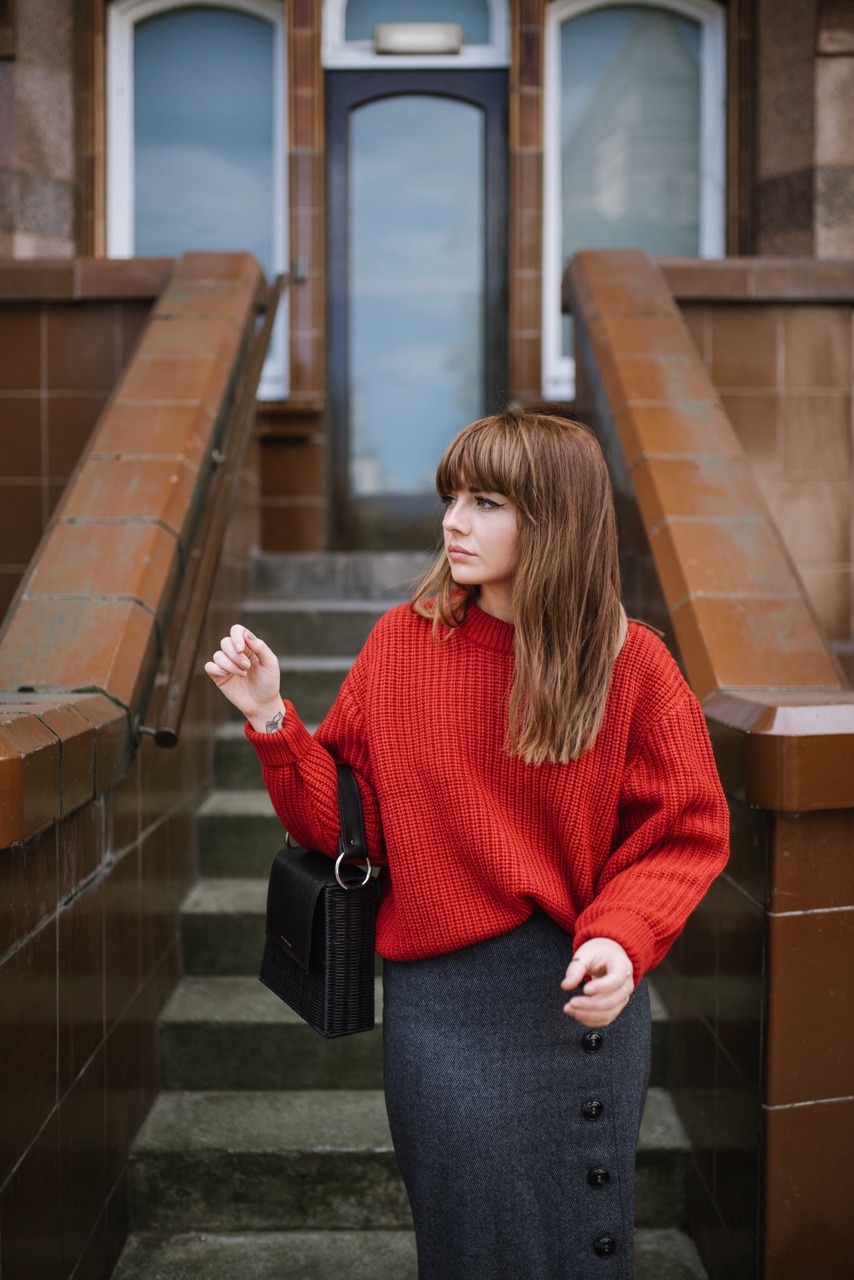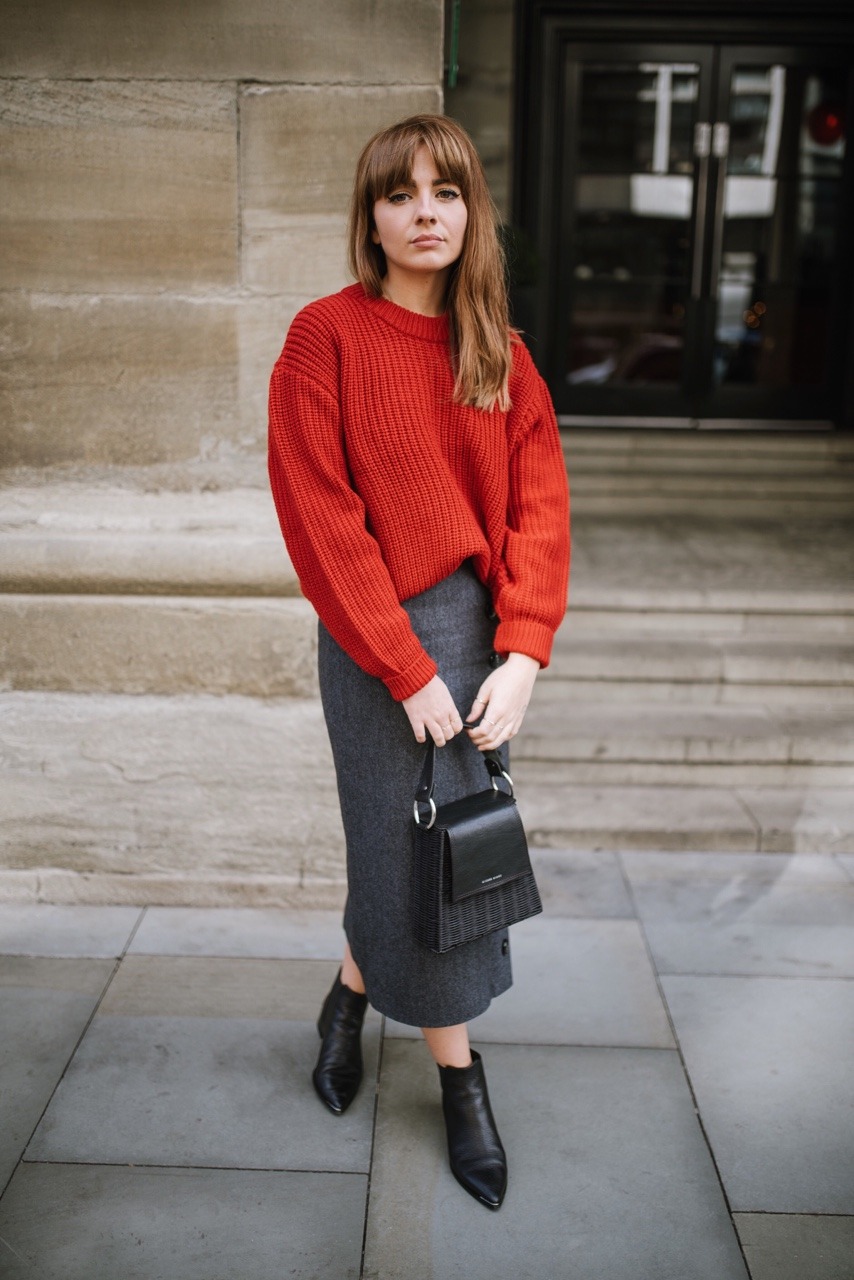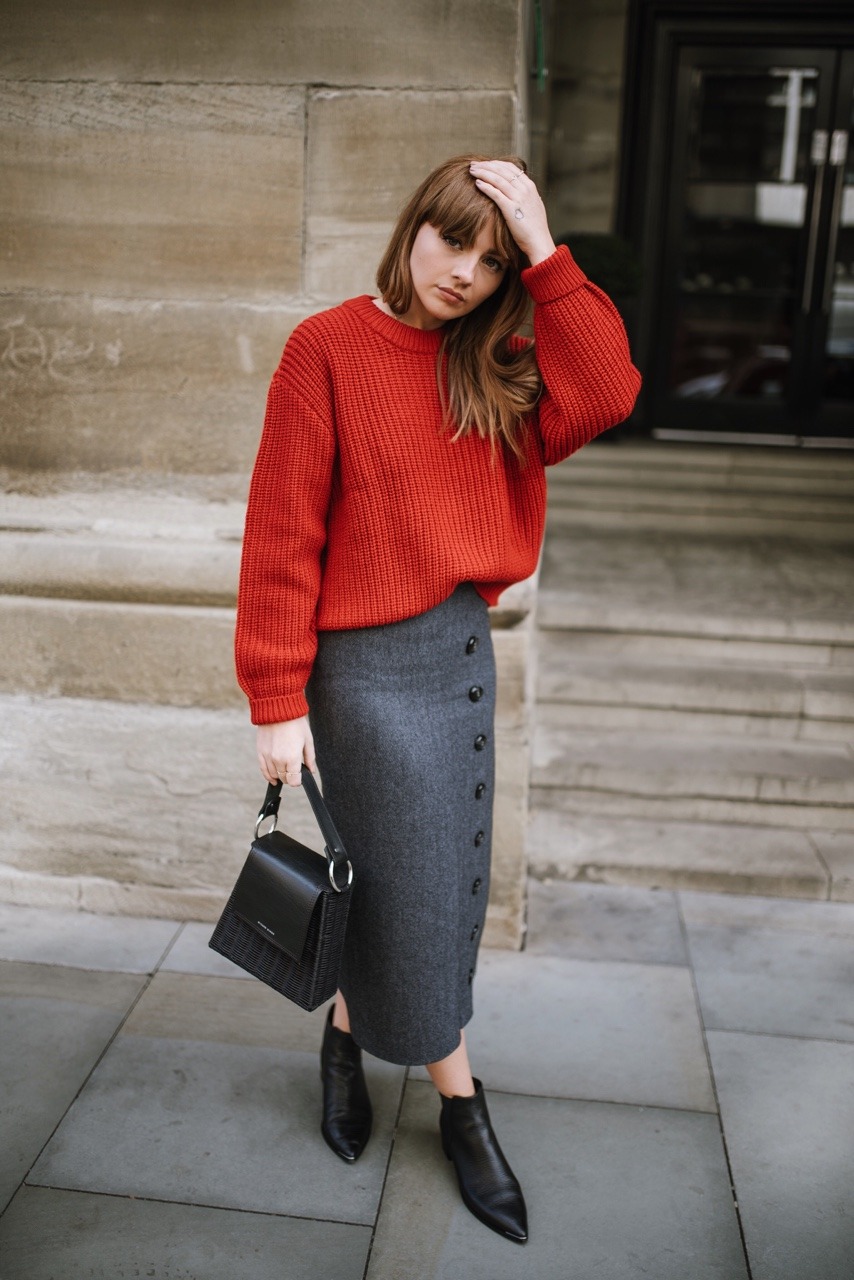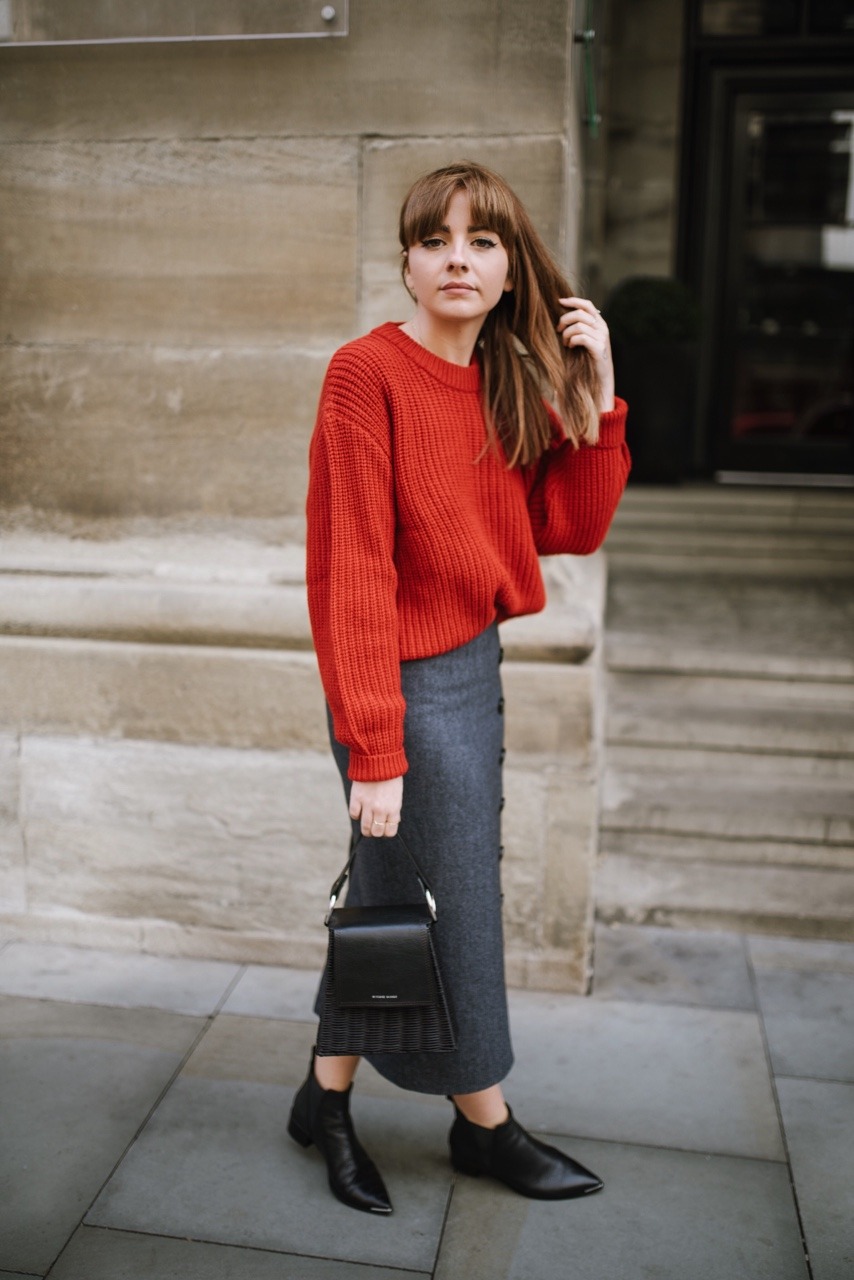 I often forget how great the colour red makes me feel until I dig out an old favourite, or I catch the perfect red piece whilst shopping – it instantly prompts me to make a mental note, wear more red. That's exactly how I feel about this Weekday knit – the perfect crop length for wearing with high waist items (because I don't wear much else) and that rich red colour that reminds me of all things Anna Karina…
It has to be said that I'm a bit of a knitwear fanatic – it's around that time of year where I lose all self control and constantly find myself hunting for the perfect knitted beauty to add to my collection. I guess you could say I'm a bit of a knitwear hoarder, and yes, It does sometimes make me despise myself. I end up with more jumpers than I know what to do with, but in my defence, they do often get worn until they find themselves unravelling.
A brand that's ticking all the right boxes (and then some) this season is Weekday – I'm obsessed with their simple designs, and feel that they are the affordable but well made option that I've been lacking. I own a lot of knitwear from Zara for instance, but after a couple of washes I find that they lose their shape and end up just looking a bit lacklustre. H&M is always a favourite when it comes to knitwear too, but I really struggle to find that classic fisherman knit anywhere on the high street. You know, the type that doesn't have about three different trends combined for good measure, just a classic, plain, fisherman knit that your grandparents might have worn.
The one I'm wearing above comes in a few different colourways and just has the perfect fit – the most flattering neckline and it neither feels too chunky or too thin. It's comfortable, non irritating against the skin, and I absolutely love how it looks teamed with a button down midi skirt. It has to be one of my favourite ever looks – it kind of says I tried to make an effort but then I ran out of time. You know, the whole, my taxi arrived a little sooner than expected so now I have that perfect juxtaposition of looks that makes any outfit that little bit more of a conversation starter. Throw an interesting bag into the mix and it ties the whole look together nicely – my new pride and joy by Wicker Wings is the perfect cherry on top of this smart/casual look. It's almost an art piece all by itself, and definitely one of those bags that people stop you in the street to ask you about (even if they are judging it). I'm pretty sure that's the ultimate test as to whether you've made a good investment, and I certainly wasn't about to put my basket bags away for the season!
I also wanted to quickly address the fact that I've been wearing my hair down more as I've had lots of new hair related questions over on Instagram – I had a hair relaxing/straightening treatment a couple of weeks ago and it's life changing so far! It's called Kerastraight and there's lots of information about it online – I had it done at my usual salon (Melissa Timperley in Manchester), and it's basically a protein treatment that helps to make any kind of unruly hair more manageable. So far, it's so much easier to blow dry and style, and my hair generally just feels in better condition overall. I've been trying to grow my hair for the last few years and it's pretty much stays the same length, so I'm hoping this treatment will do the trick. I'll keep you updated on it anyway – particularly for those of you that were interested! So far, I would definitely recommend it if (like me) you kind of lose the will to live a bit each time you attempt styling your hair. The patience to blow dry my lion hair is something I am most definitely not blessed with…
Alice x
---
Photography by Adriana
Jumper – Weekday | Skirt – 12Storeez | Shoes – Acne Studios via ShopBop | Bag – Wicker Wings
SHOP THE LOOK