We just got back from the most magical couple of weeks in Japan and I couldn't wait to put these blog posts together for you whilst everything is still fresh in my mind! I'll be doing two very detailed posts in total to keep everything nice and simple for you guys to navigate – one breaking down our time in Tokyo, and one for Kyoto.
This is a trip we started planning just before the pandemic broke, so it felt extra special to finally make it a reality and see all of the places we had been dreaming about in real life…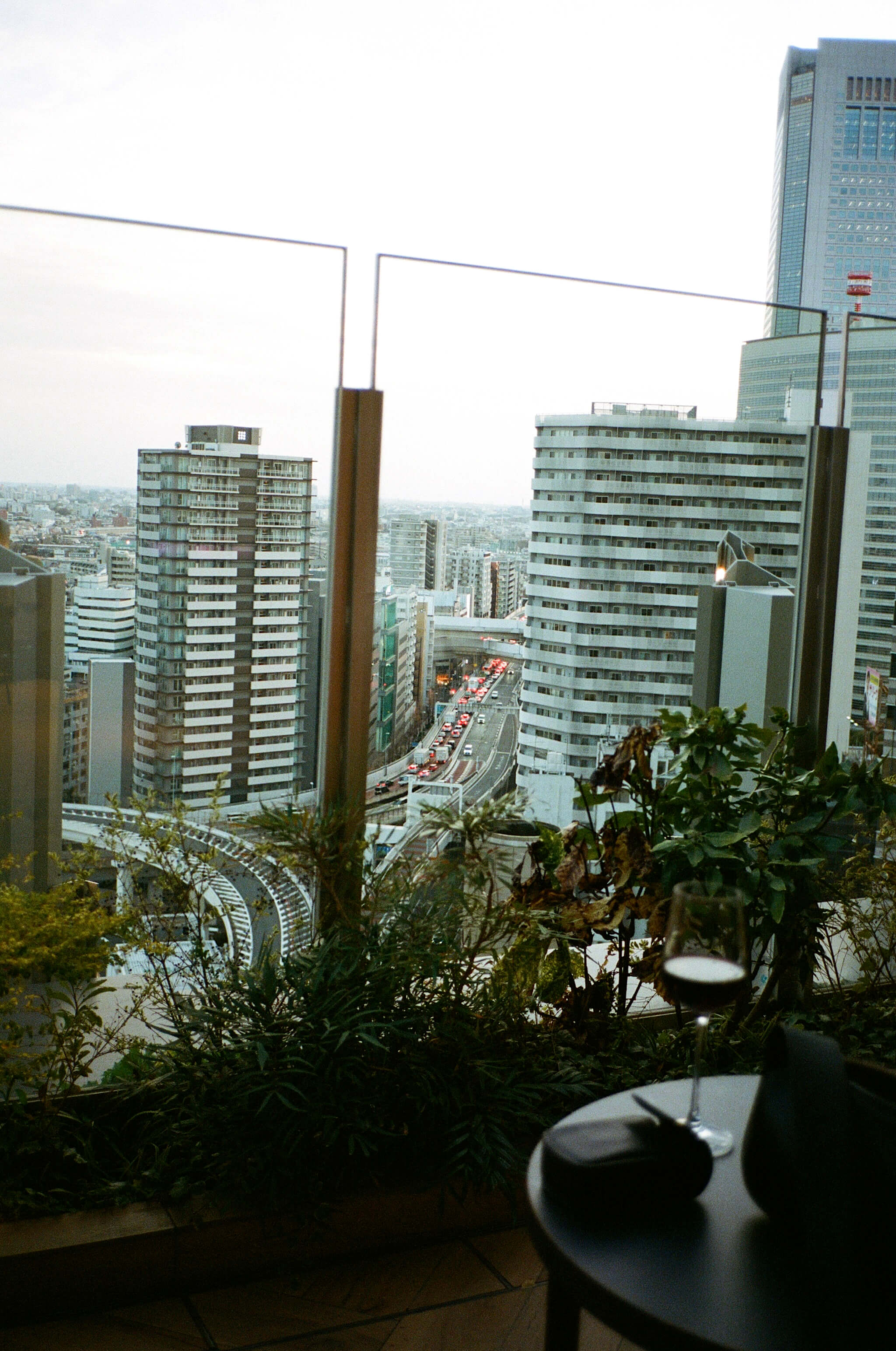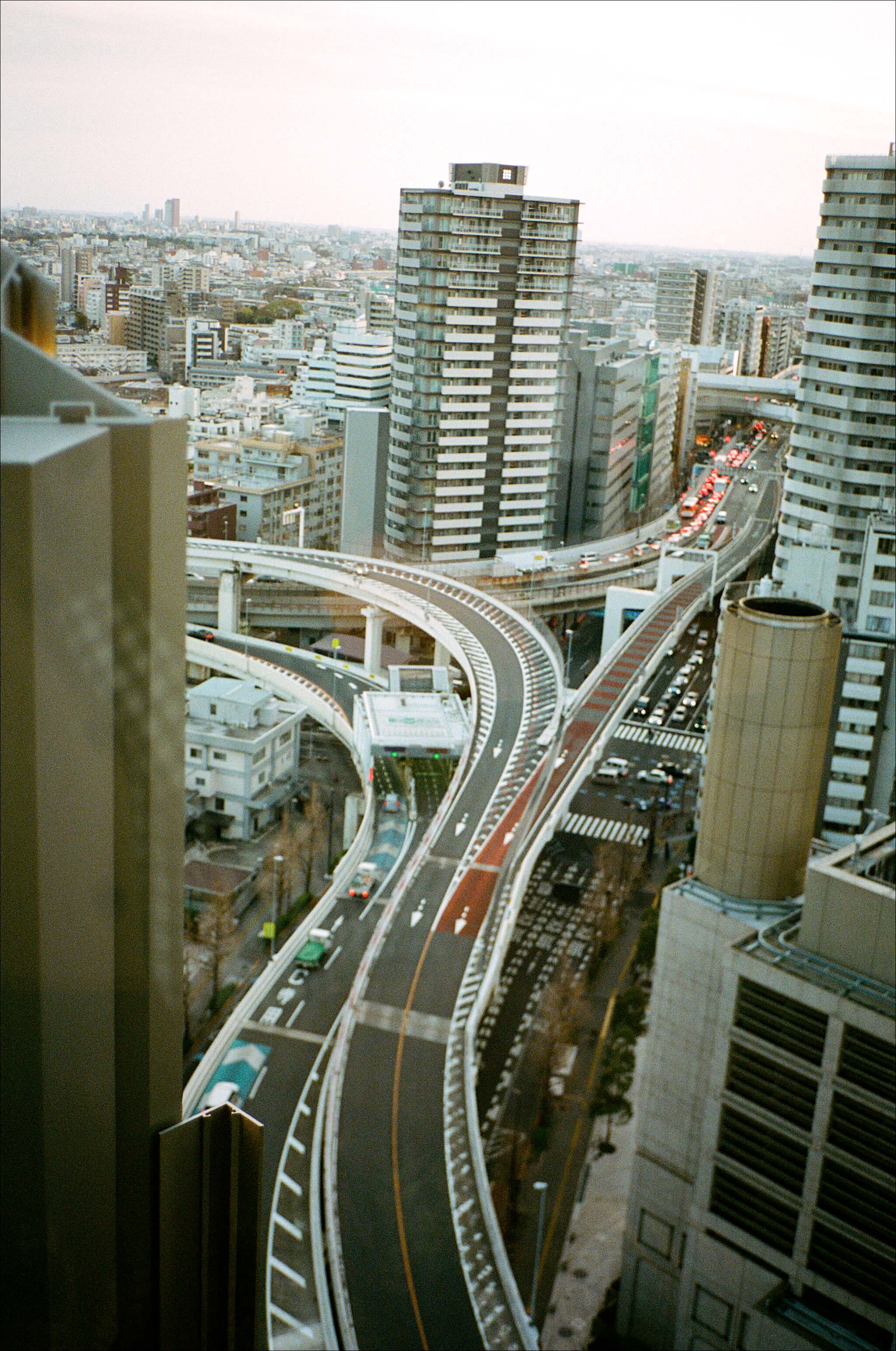 ---
GETTING TO JAPAN, JR PASSES + STUFF TO KNOW BEFORE YOU FLY!
We flew from Manchester Airport with one change at Abu Dhabi before we reached Tokyo. We then jumped in a taxi to out hotel to recover for a bit before starting to explore. We reached Tokyo early evening time which was ideal because we just showered and slept and woke up on Tokyo time which felt less intense than arriving on a morning and feeling like we needed to be out doing stuff straight away. The journey as a whole was pretty easy with no hiccups throughout – it's just a long one so prepping your entertainment is key!
It's worth noting that we purchased our JR rail passes before flying – you need to purchase them beforehand if you plan on using them whilst in Japan! There's lots of different websites that sell them, we used some random french one but I'd just recommend sticking to the first page of Google and making sure it's a legit website before spending money.
You can only use the JR passes on JR train lines – we mainly wanted it for travelling from Tokyo to Kyoto and felt that it was cost affective for us, especially if we used it on other journeys for day trips etc. We also used it to travel back to Tokyo from Kyoto to fly home so it was a wise investment for us (we purchased the seven day pass).
In short, I'd say the JR pass is worth picking up if you're doing the Tokyo to Kyoto round trip OR doing lots of excursions in between. The seven day pass costs roughly the same as a standard return to Kyoto so it's completely dependent on your trip/what you're planning to do/what's most cost affective for you. You can still get around without them so don't fret too much if it's something you don't remember to organise before your trip! However, you will end up queuing for hours if you don't purchase them before getting to Japan so priortise this on your To Do list if you know you want them for your trip!
Money & currency – I would suggest picking up some Japanese yen before you get to Japan just so you have a bit to work with incase of emergencies/getting taxis and bits of food etc. The exchange rate is obviously much better if you do it beforehand but we didn't take out a tonne of cash for the trip as I'm always anxious I'll lose it. Pretty much every single Family mart & 7-Eleven has an ATM you can use with the option for english instructions – we took out money as we went along but there is a charge from the ATM (around £1.50) and then usually your bank too. The Xe app saved my bacon in terms of being able to convert prices of things on the go. The currency isn't the easiest to translate but a 1000yen is roughly £6. So for example, if you're shopping and you see something for 15,000 yen, that's roughly £90! It feels like monopoly money for sure and I still didn't get used to it by the end of the two weeks, so the app was essential! In general, I found Japan to be quite on the affordable side compared to other big cities I've visited so I wouldn't worry too much about being ripped off. Meals were usually super cheap – especially if you go into the more authentic looking spots or you're picking up street food whilst on the go.
The language barrier – I've been asked a fair bit about this over on Instagram so I thought it was worth mentioning! We invested in a little pocket phrase book before we flew and tried to learn a couple of bits to get by. However, it's not the easiest language to pick up and we didn't have much difficulty getting by with a few simple words. and bit of none verbal communication. Some places don't have english menus and we struggled with all of the picture translation apps we used (they were never even close to being correct ha) so sometimes you just have to point and hope for the best! Google translate is your best bet if you're trying to communicate to someone and I think everyone appreciates foreigners attempting their language where possible. It shows you have an appreciation for where you are in the world and that you're trying to immerse yourself in the culture. The Japanese wholeheartedly embrace visitors and generally go out of their way to help you – so I really wouldn't worry too much about this! We were greeted with nothing but smiles and a slight bow (which is polite to do back of course)!
In terms of useful things I could provide you with packing wise – I'd say comfortable shoes are key! I lived in trainers the entire trip because we ended up doing so much walking. SO many steps up towards temples and around the city centres – my New Balance 327's were an absolute godsend. We also packed lots of the two prong plug adapters for Japan and battery packs too which were essential on day trips/days in general when you're using Google maps a lot and taking lots of pictures. Your phone battery will constantly be running low so invest in a couple of reliable chargers – I swear by the Anker ones! 
---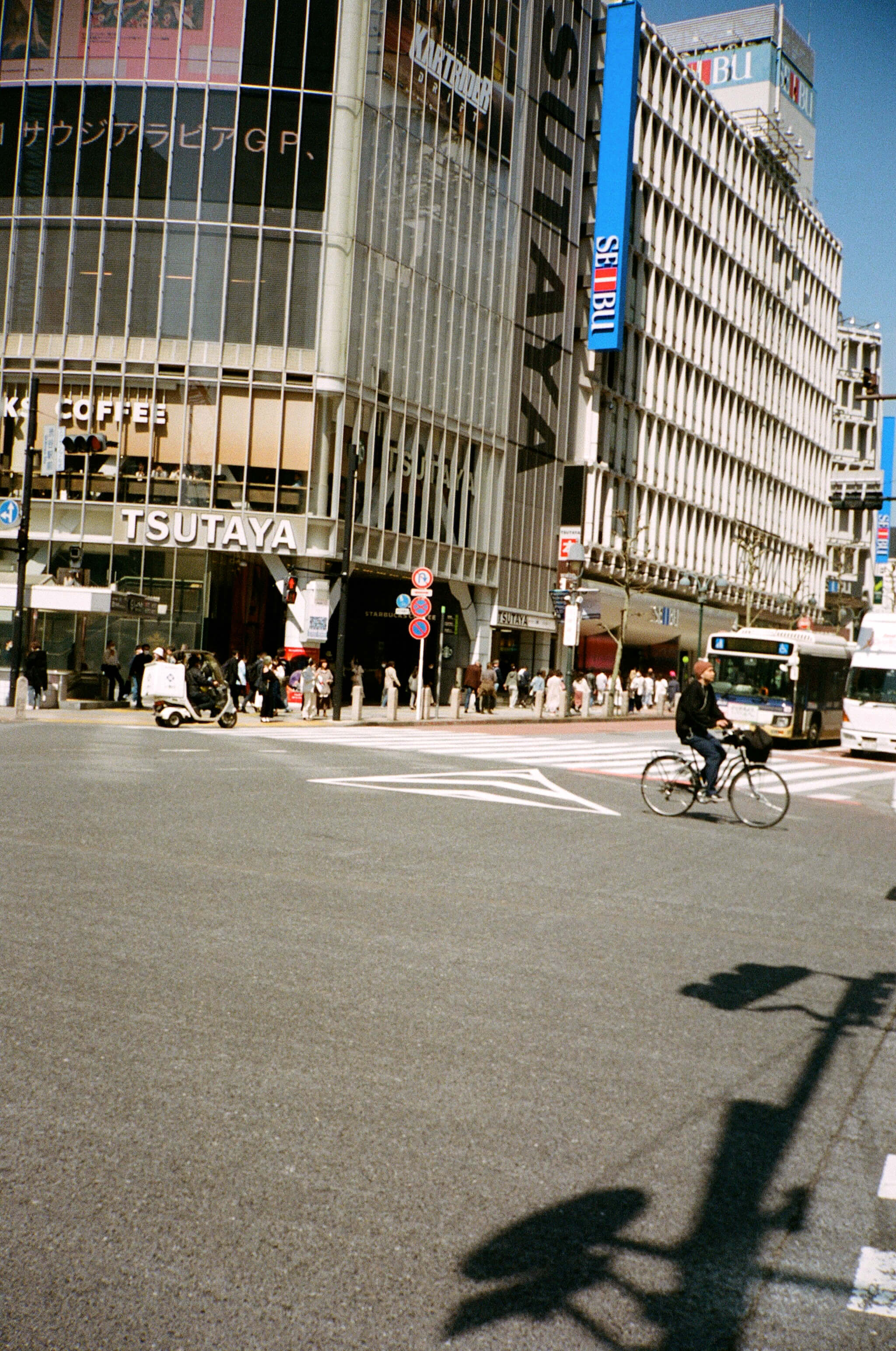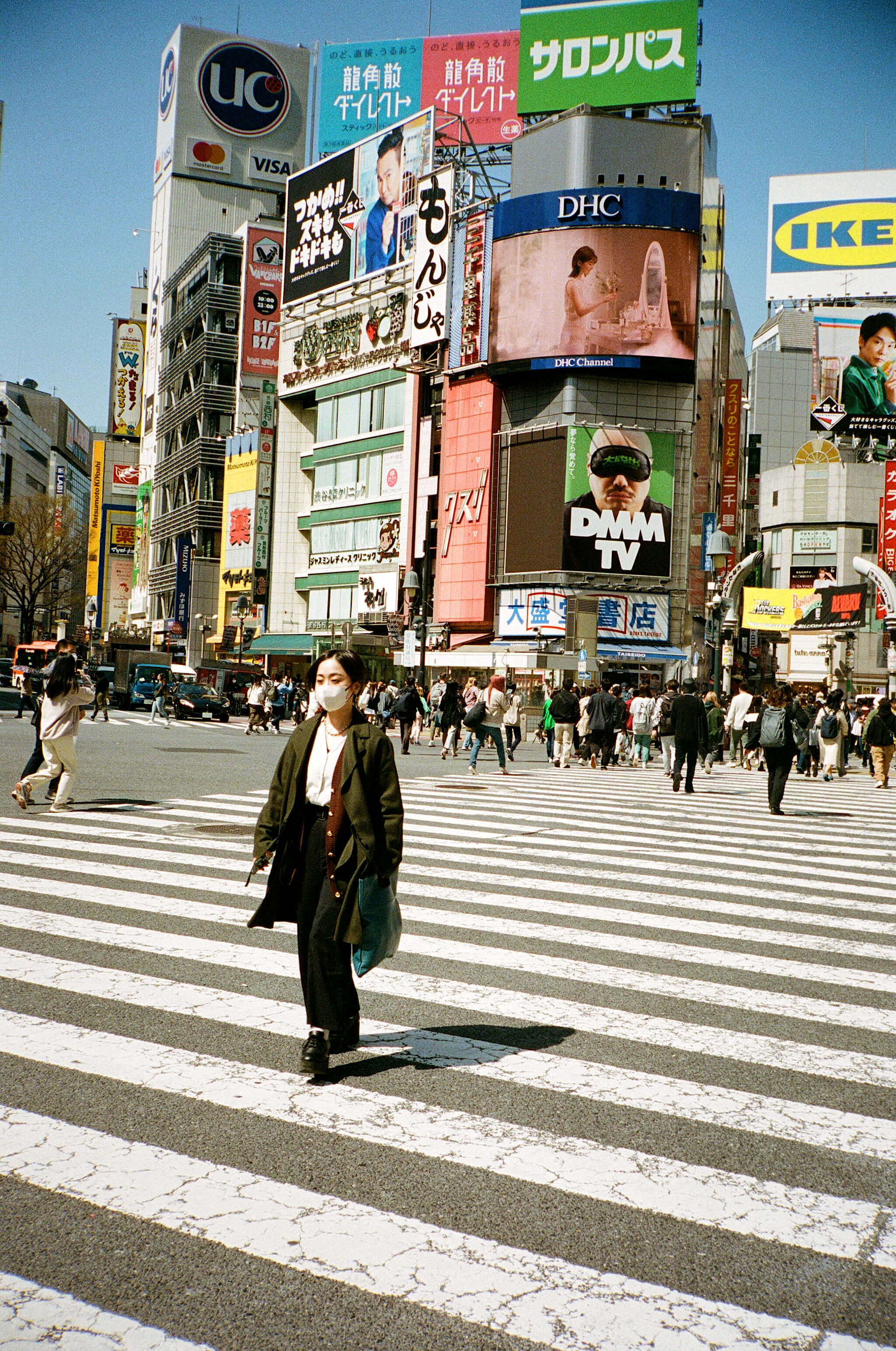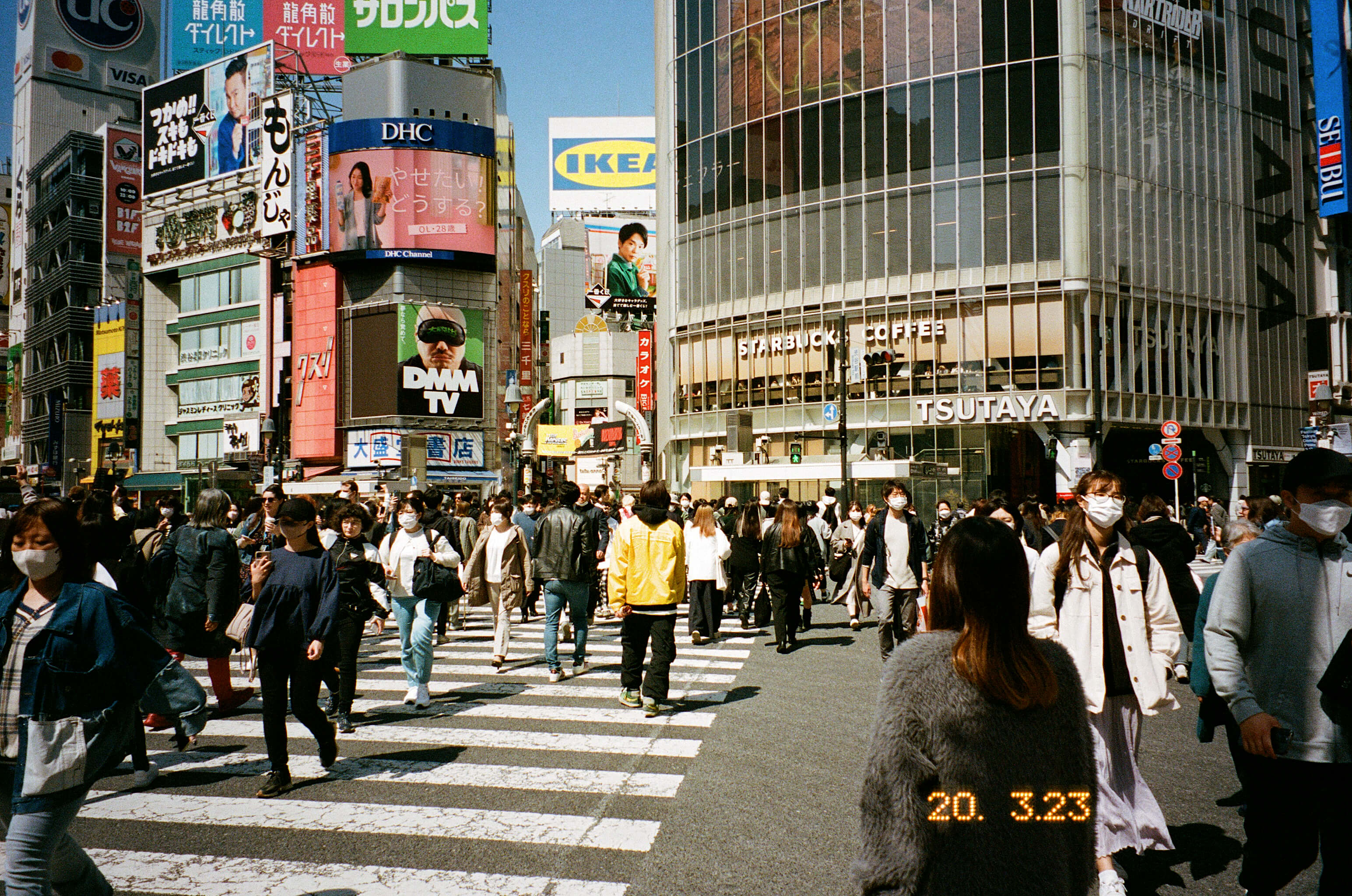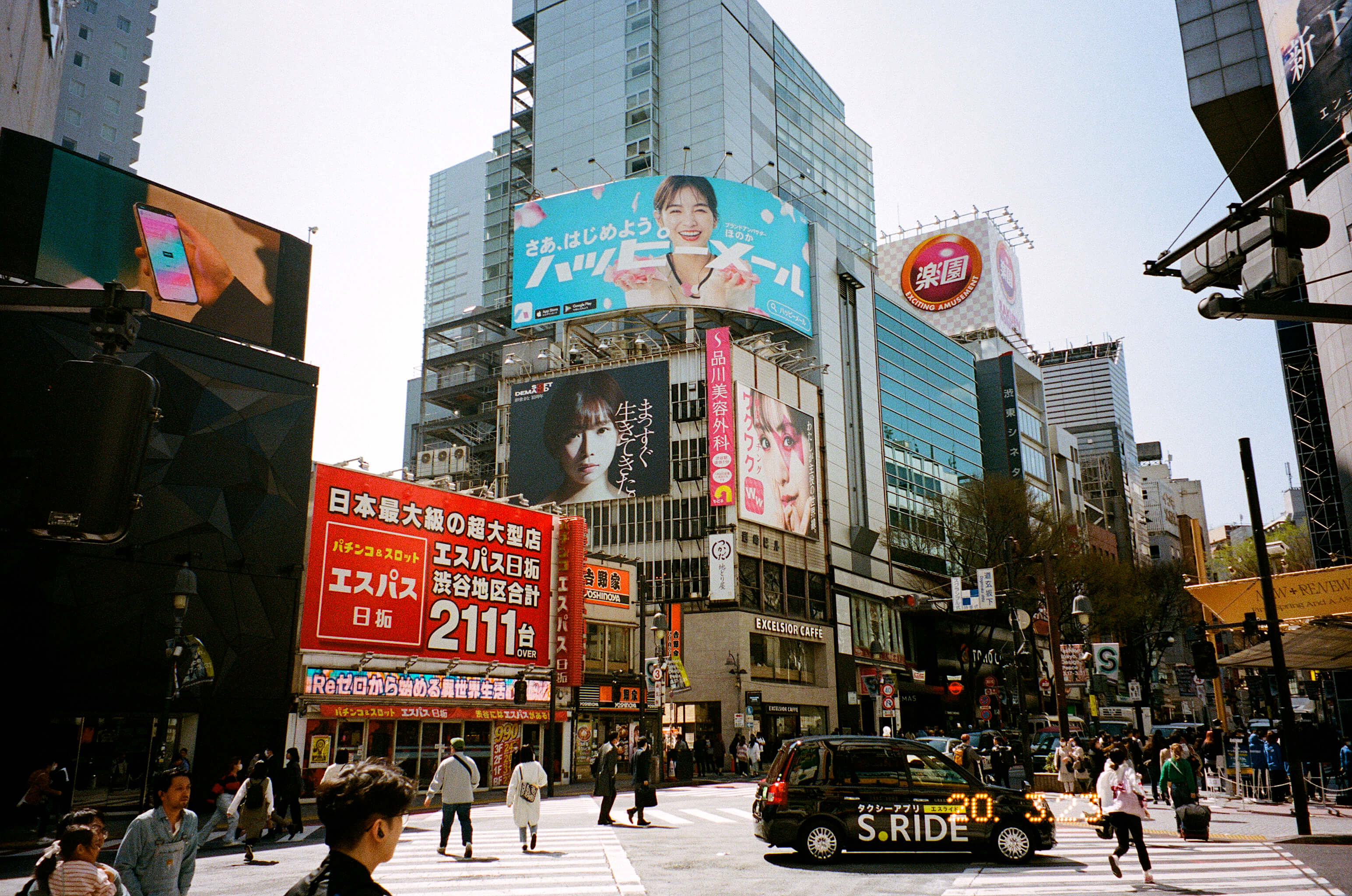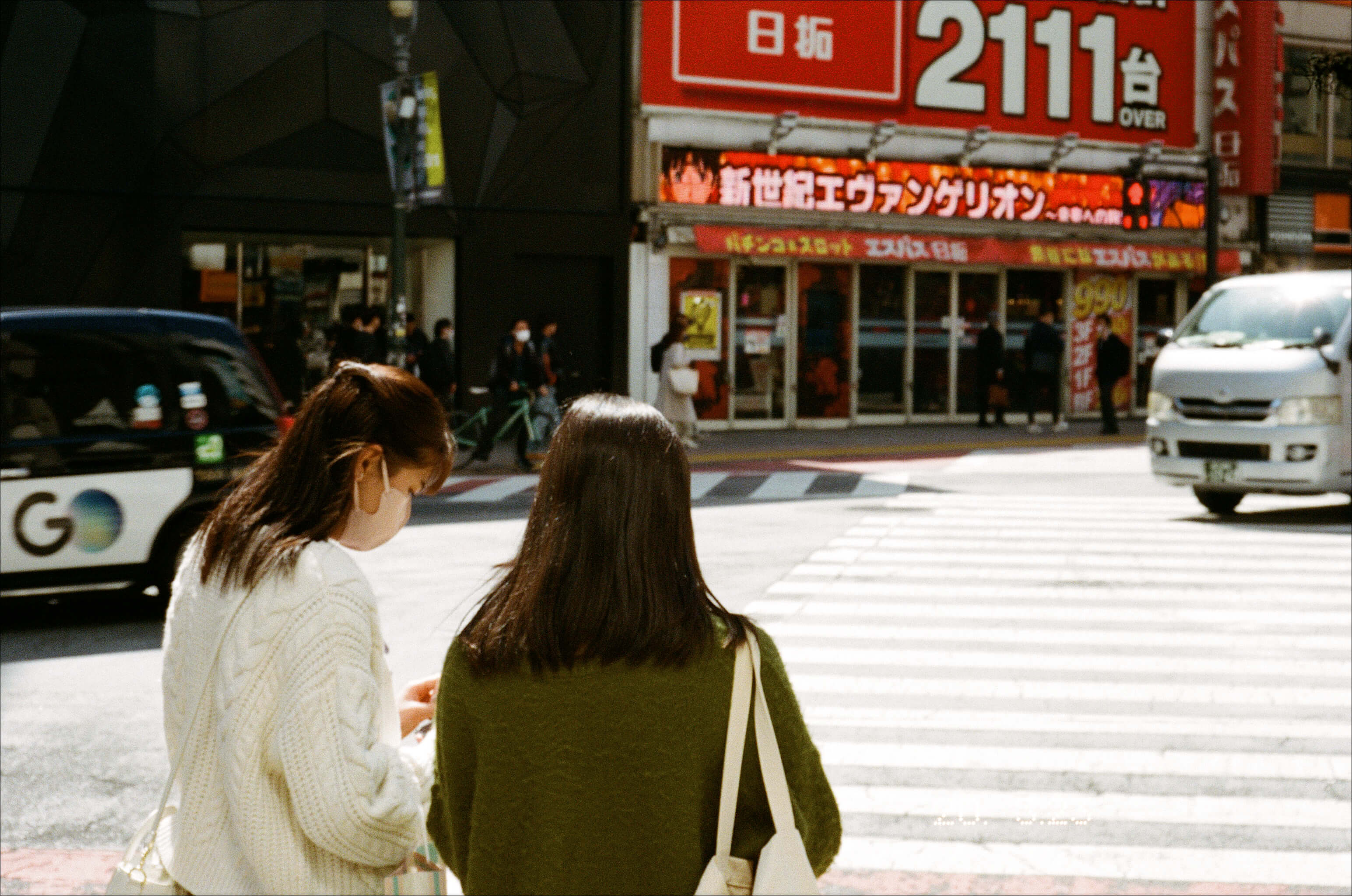 ---
WHERE WE STAYED IN TOKYO!
We stayed at The Kimpton Hotel in Shinjuku and we couldn't have loved it more! The hotel room had everything we needed after long days exploring – including the most glorious bath tub which I spent a lot of time in. The staff were so incredibly friendly and helpful and they even had 24 hour room service which came in super handy on those days where we struggled to find somewhere decent to eat close by.
They even had a rooftop area that held socials every evening where you could meet other people and enjoy free wine/the insane view of Tokyo. We just completely fell in love with this place and would whole heartedly recommend it to anyone looking for somewhere cosy to stay in Tokyo.
The hotel is around a ten minute stroll to the nearest station but this wasn't a problem for us at all in terms of getting out and about in minimal time each day. Once we were out of the hotel, we weren't really heading back until the early evening time so it was nice to head back to somewhere that felt a little more peaceful than other areas of Tokyo. There probably are much more affordable areas to stay but with it being our first time in Japan, Shinjuku was the ideal base!
---
THINGS TO DO IN SHINJUKU
As far as Shinjuku goes, we didn't spend a whole lot of time here but we did head the to the famous Golden Gai which is well worth a visit! There's lots of little bars and restaurants crammed into a few different alley ways – it feels like another world completely and a lot of the bars only accommodate around 3-6 people max. We also queued up for food at Nagi Ramen which comes highly recommended for a traditional ramen experience. A lot of the ramen dishes in Japan include meat (typically Pork) so I did find food a bit tricky as I'm not the biggest fan of red meat.
Shinjuku is also the home to the Lost In Translation Hotel (or Park Hyatt) – the famous spot where Sofia Coppola's masterpiece was filmed! I actually didn't know this information before we booked our hotel but it was just a stones throw away from where we were sleeping – a real treat as a big fan of the film!
You can also head over to The Metropolitan Government building for incredible views of Tokyo if that's more your thing.
---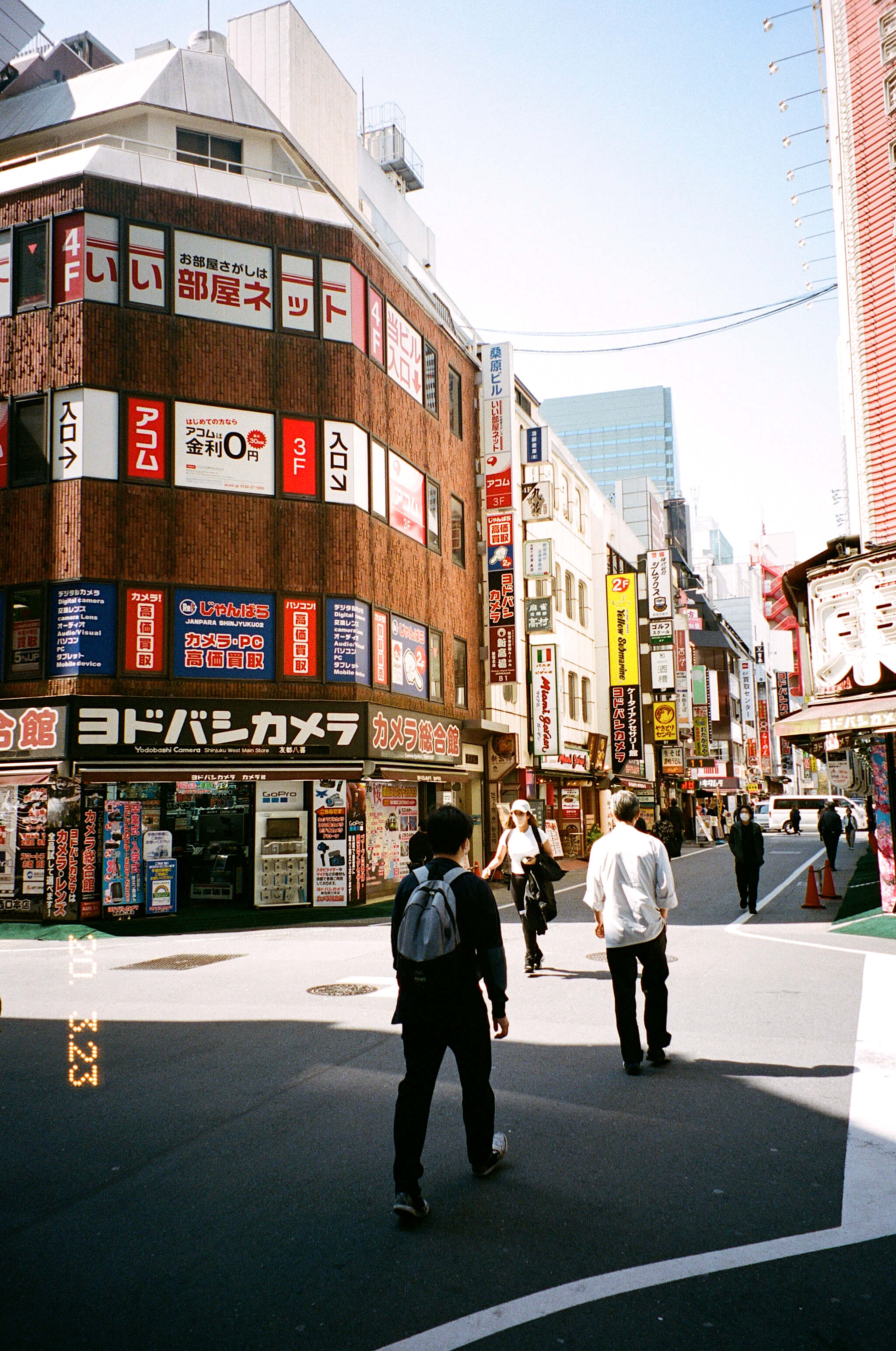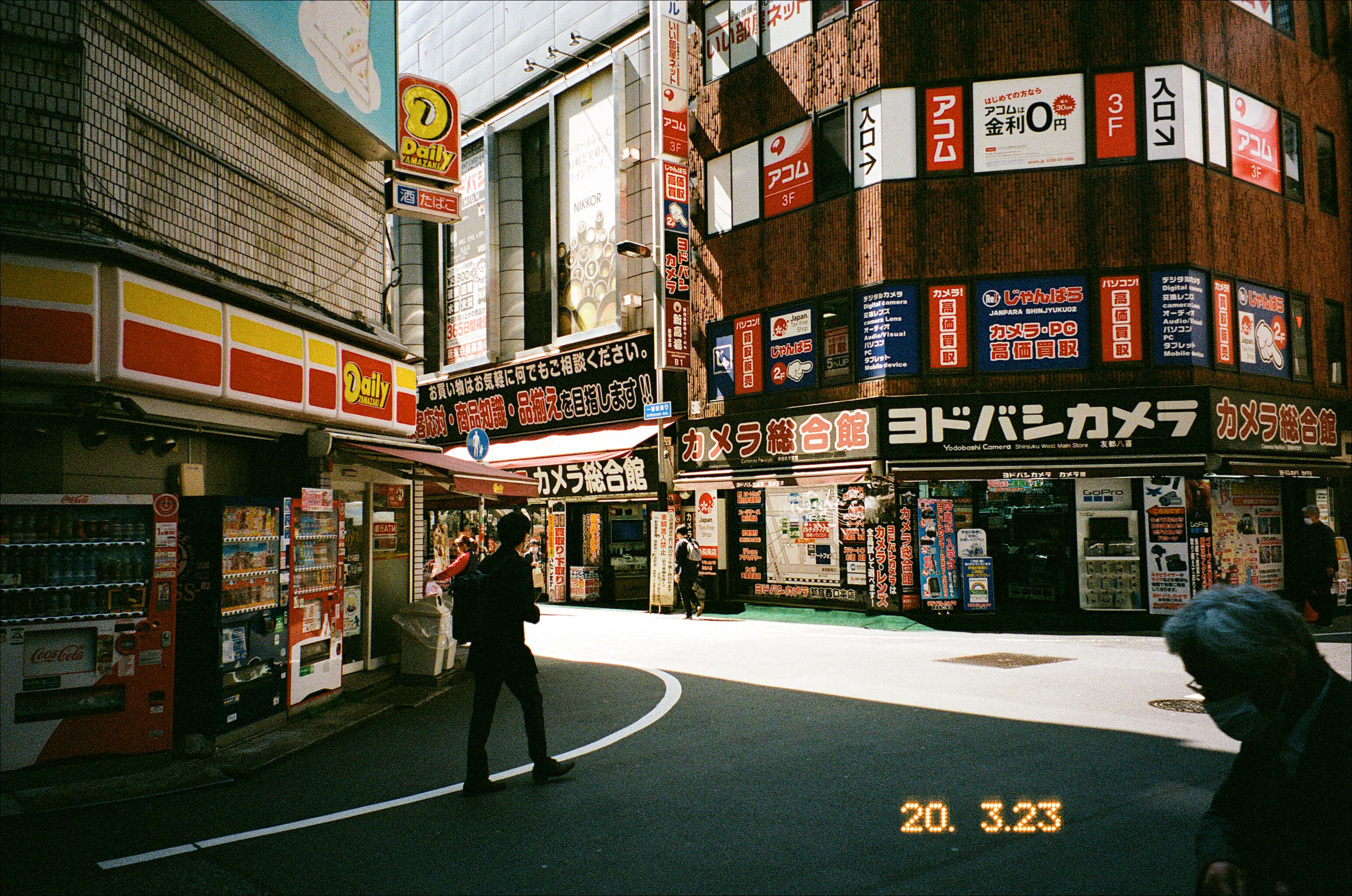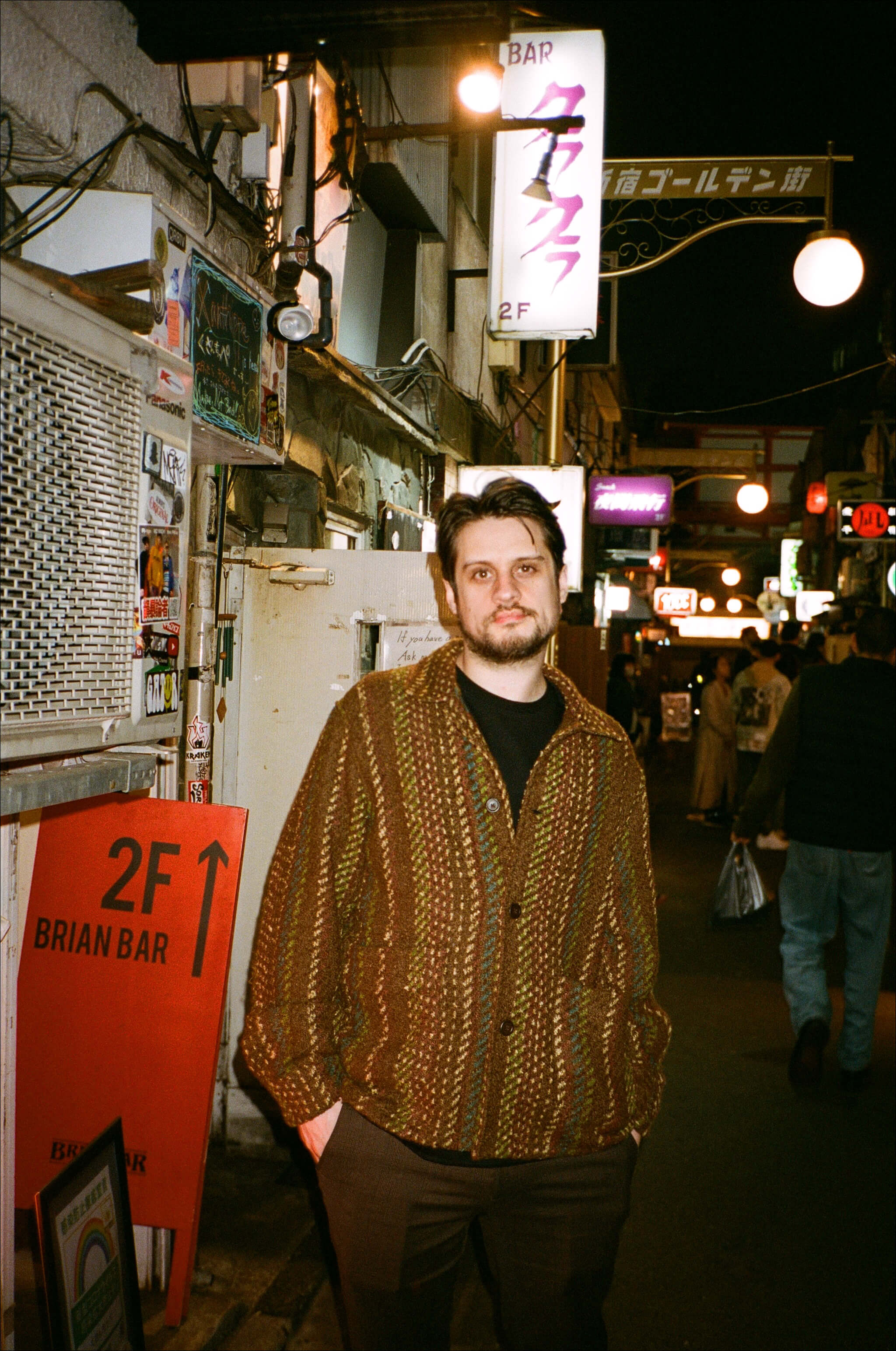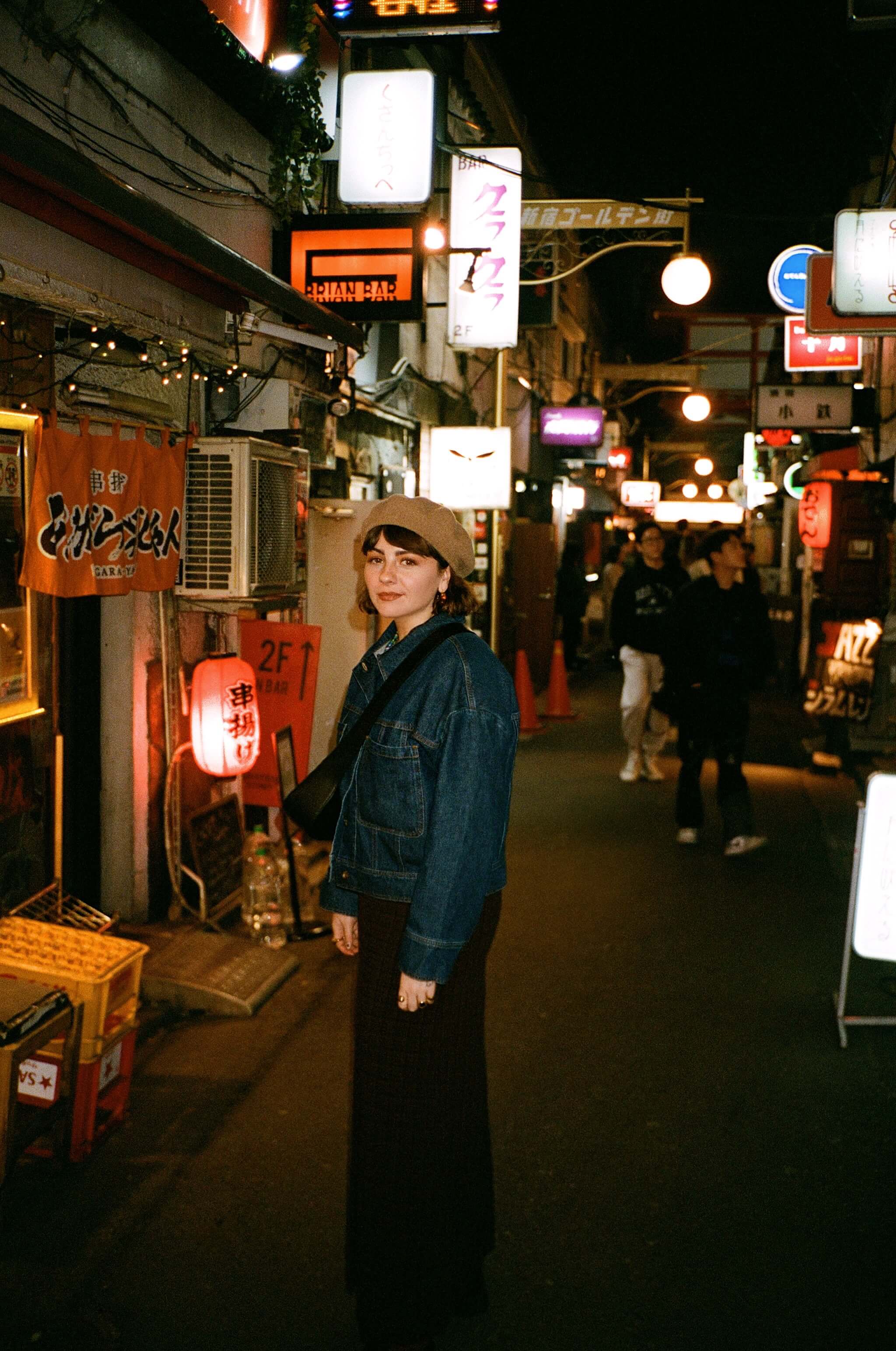 ---
WHAT WE DID IN TOKYO + how we came up with a rough itinerary for our trip!
First of all, I think it's worth saying that there's SO much to see in Japan and if I'm being honest – it's the first trip I've planned that really overwhelmed me to the point of stressing me out at times. I had so many recommendations to sift through before we flew out and the idea of wasting precious days made me feel a bit anxious. There's so many different districts and so many different day trips to choose from… how could I possibly condense them?
My advice would be to do your research before you fly and narrow it down accordingly – it all depends how much time you have to play with and what type of people you are. Do you prefer a more chilled atmosphere and being in nature/seeing the scenic stuff, or do you want the full big city experience? Whatever it is that you're looking for, Tokyo will definitely deliver – it has so many different personalities and all of them are fun in their own unique way. It's also worth pinning everything to a map so you can work out which places are close by! That way you're going to sqeeze the most out of each day and tick more things off your wish list as appose to just wandering around and planning it on the go. As first time visitors to Japan, planning out a little 'hit list' for each day was key!
Platforms like Youtube and Tiktok were so so helpful went narrowing everything down – there's so much great content out there and it's worth doing a deep dive if you have the time to get tips from people who have moved out there etc. The Japan Guide website was also a super useful starting point! They even have a whole section dedicated to etiquette which is quite different in Japan to a lot of other areas of the world so well worth reading up on.
If you're heading to the main hot spots then expect busy crowds and book ahead where possible. We did have to queue up a fair few times but overall it didn't dampen the experience as we were just so happy to be there! One thing I did notice about Japan is that a lot of things don't open until around 10am so just be sure to check opening times before you head out for the day.
---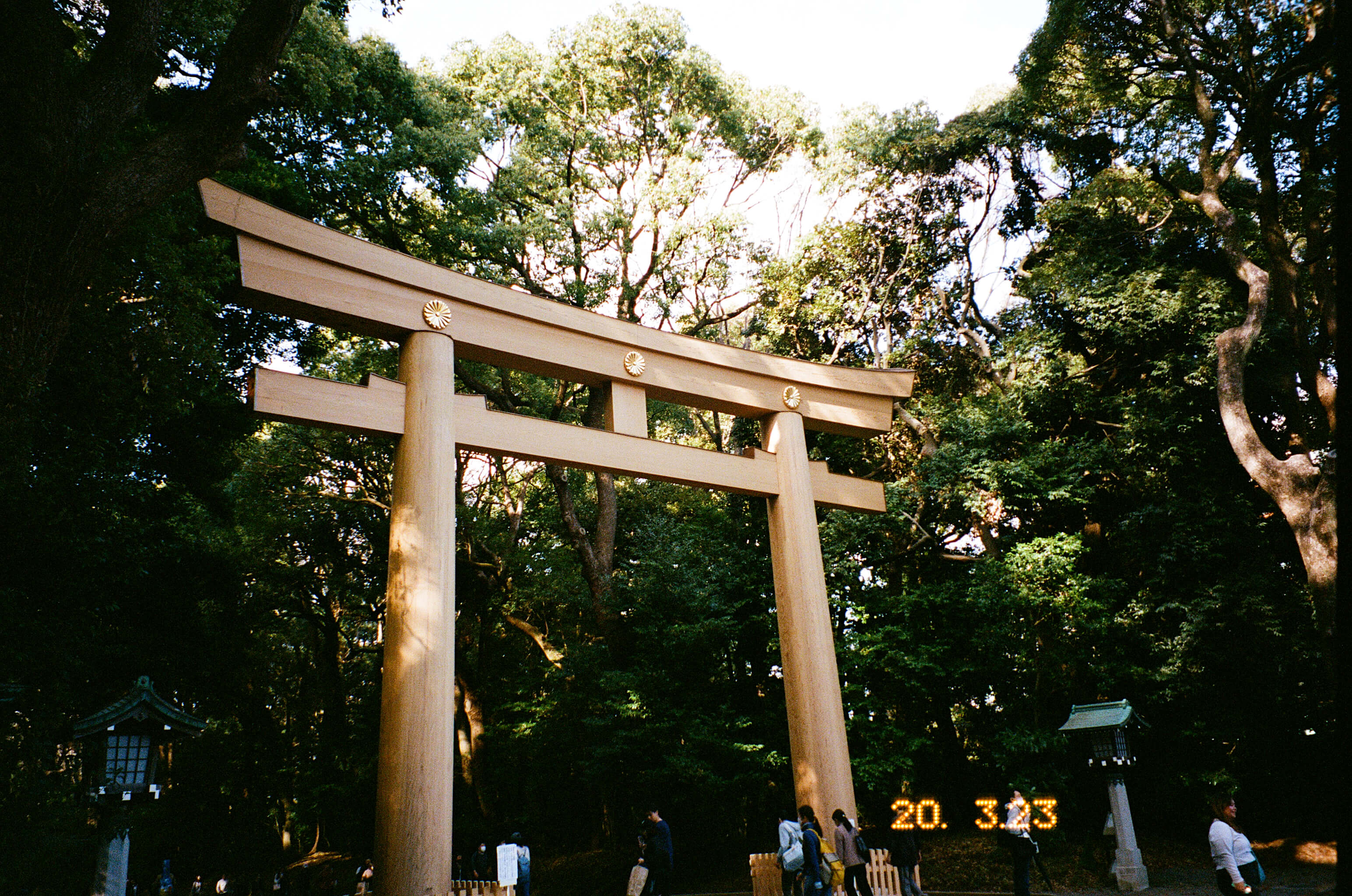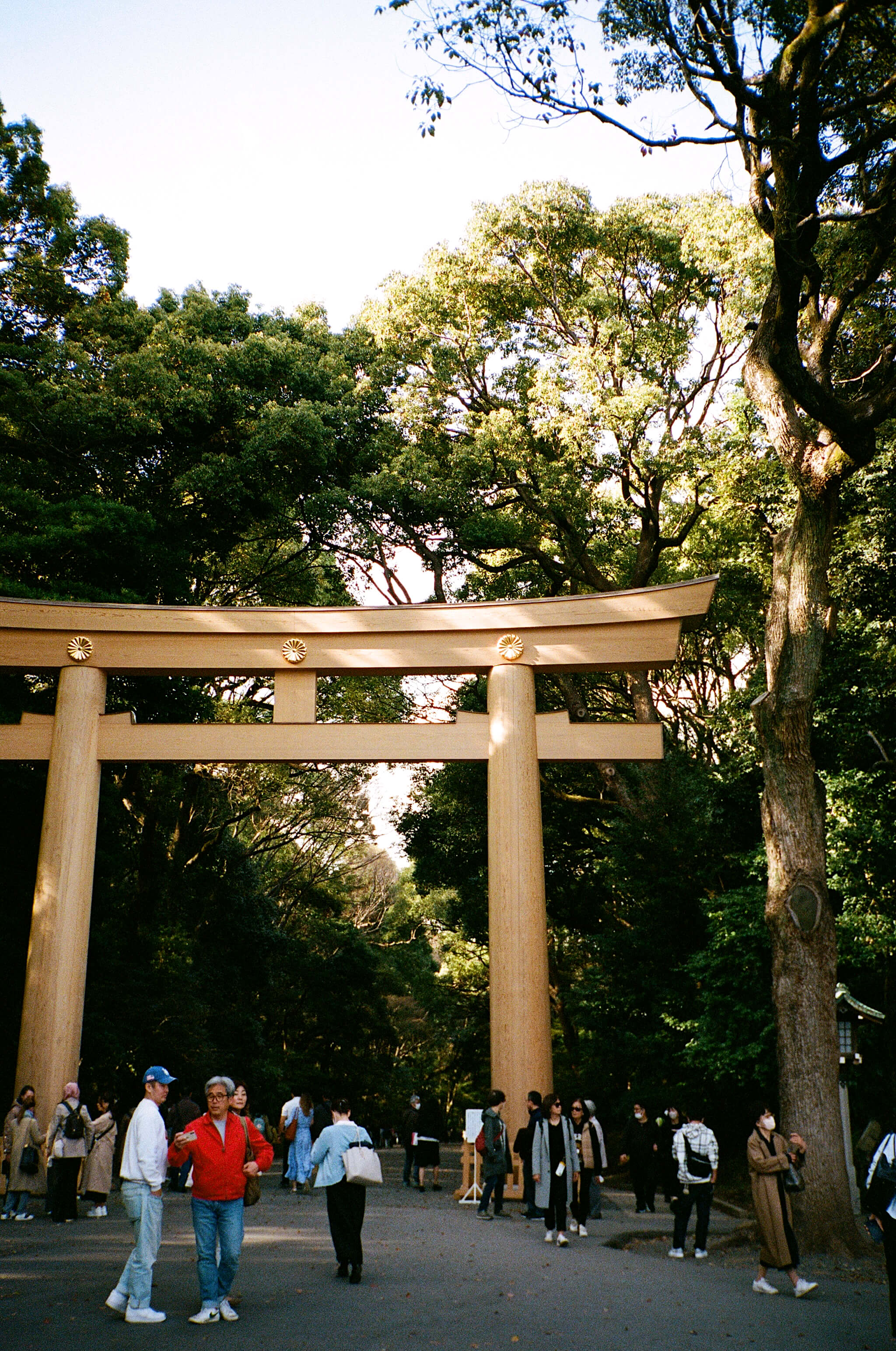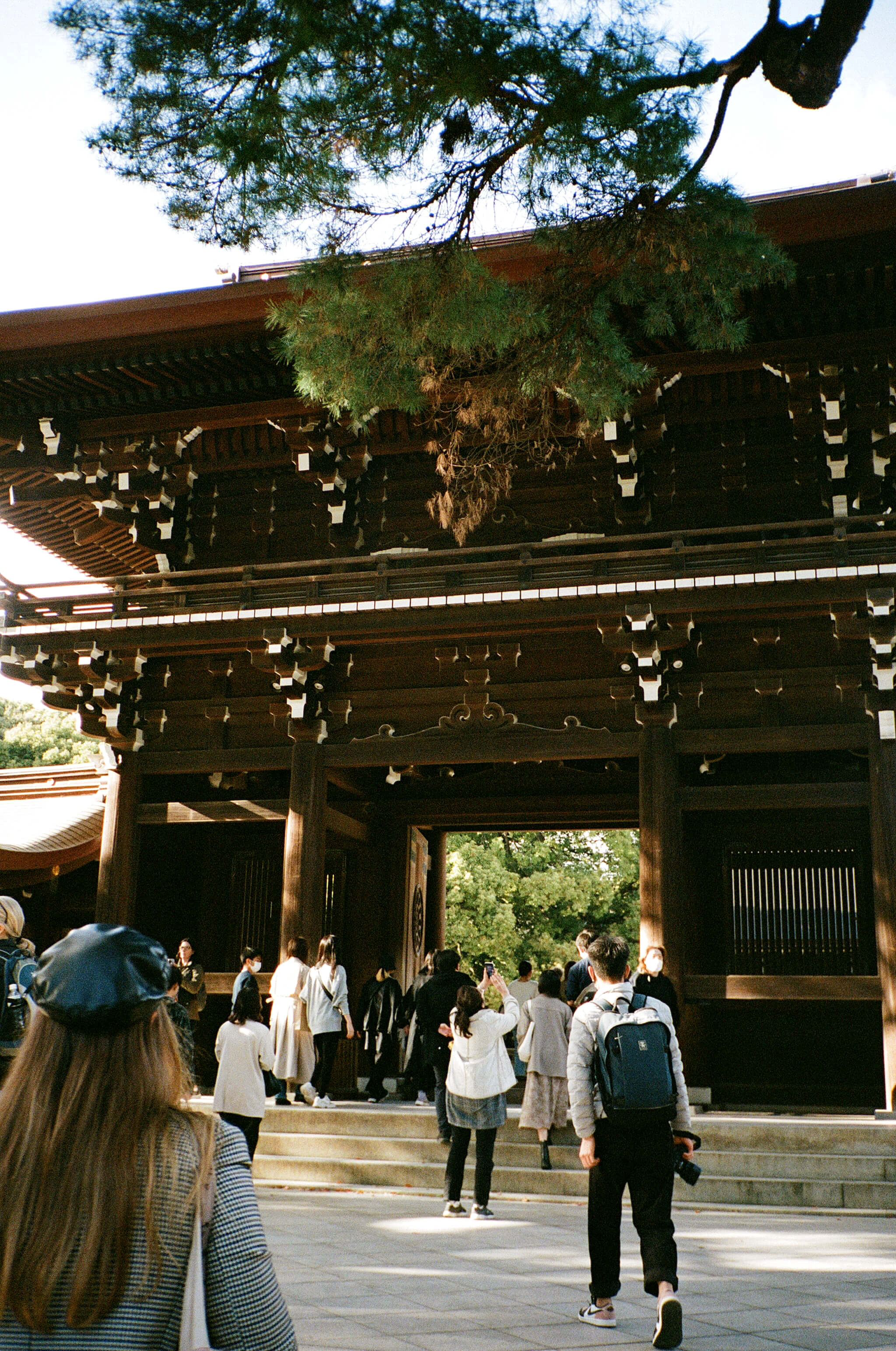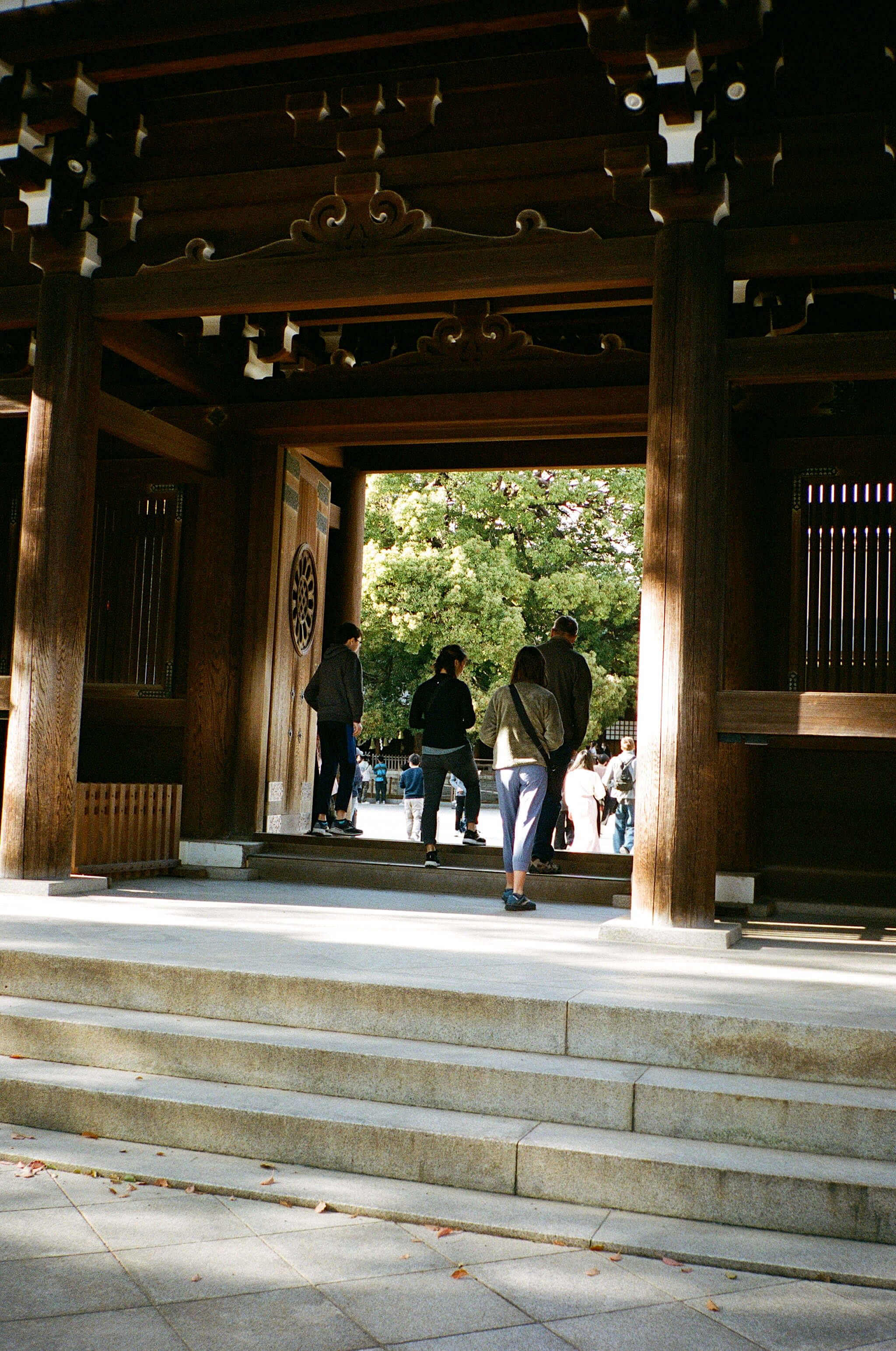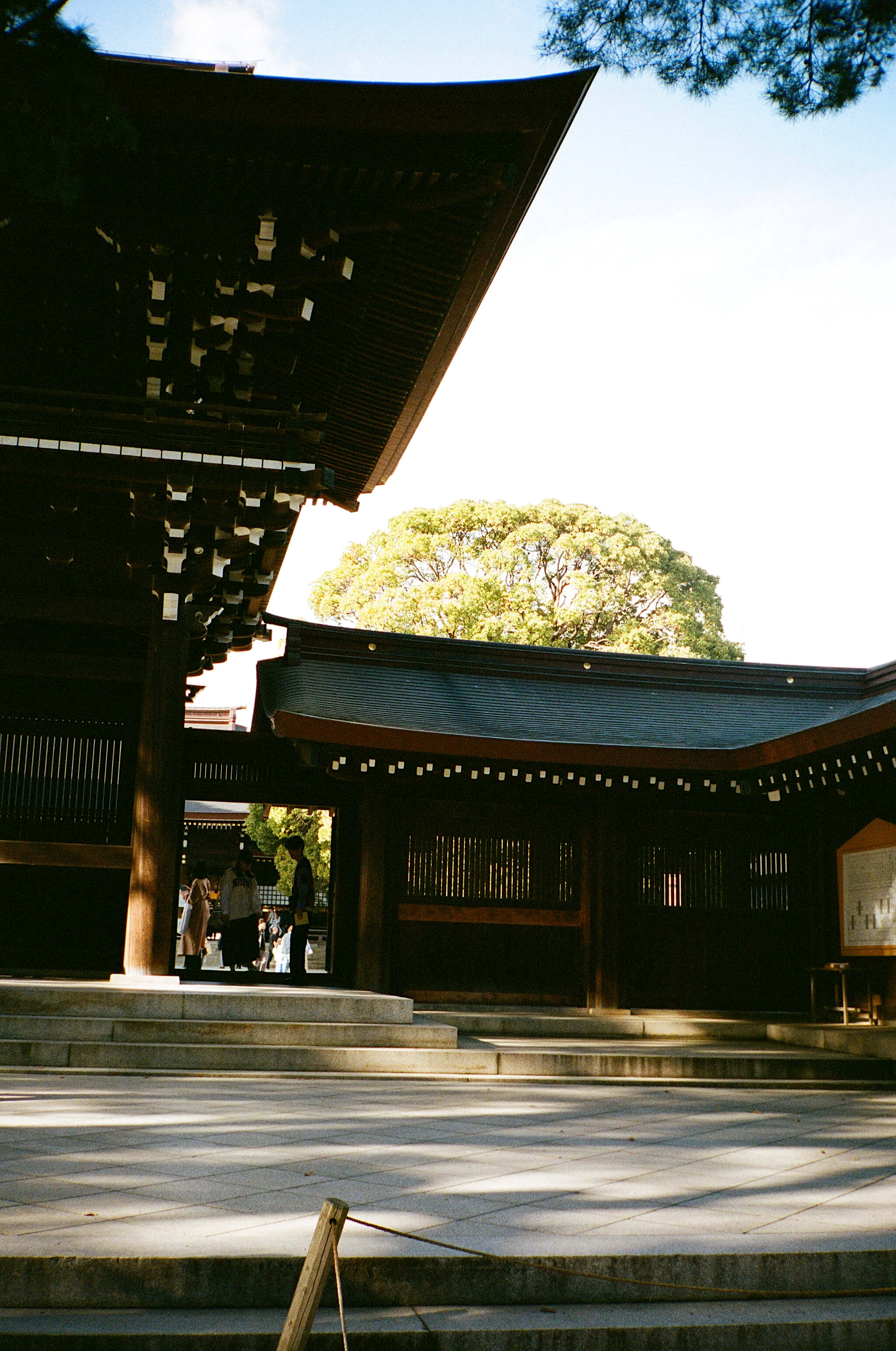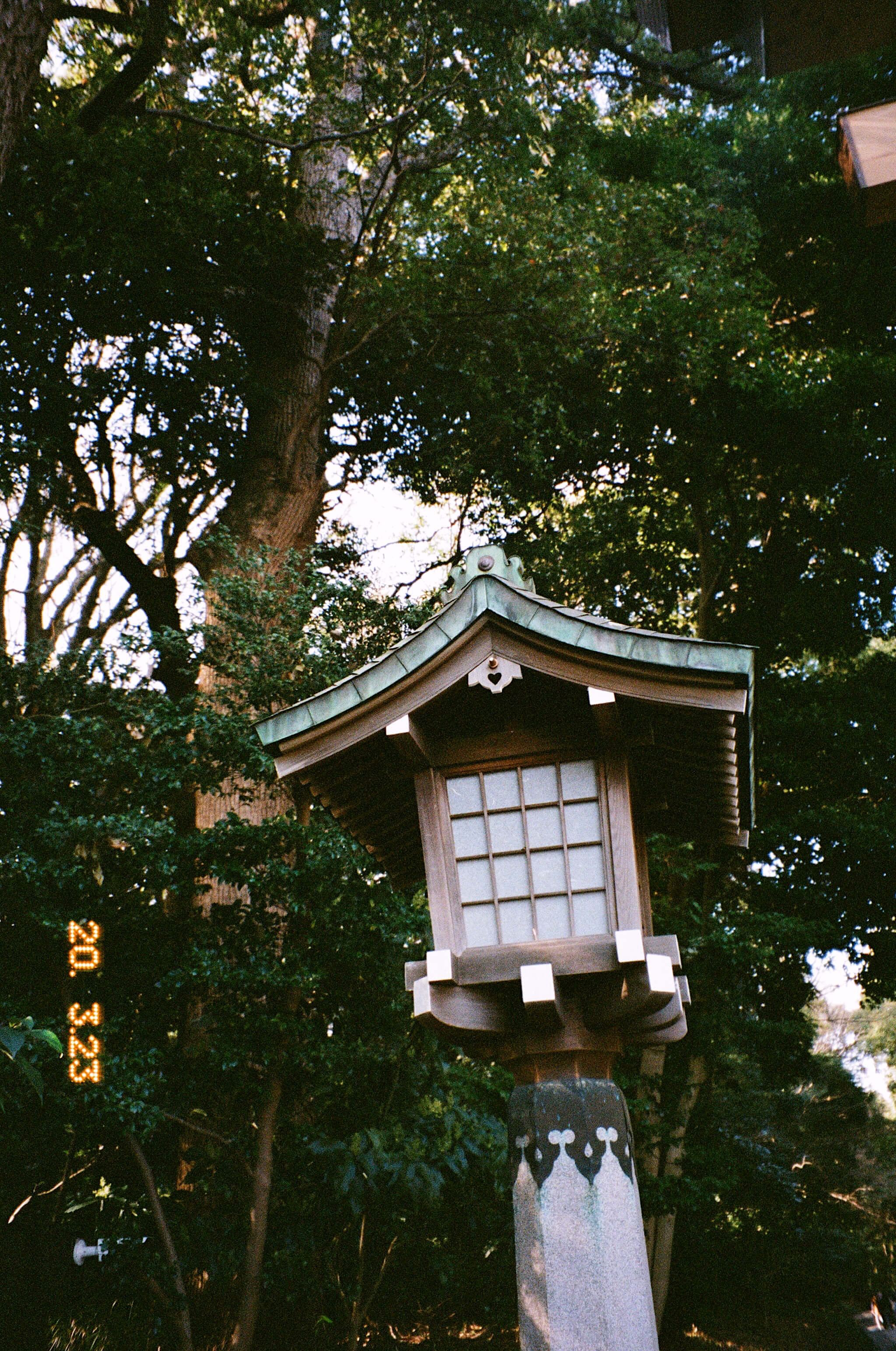 ---
HARAJUKU
Harajuku is an area known for it's colourful streets and quirky personality! If you want to dive straight into your Tokyo experience then I'd recommend spending a few hours here and strolling down Takeshita Street. It's also where you'll find a lot of the themed cafes if that's your thing – we saw a micro pig one and an otter one within the space of five minutes. We ended up getting lunch at The Peanuts Cafe which was very cute indeed! There's tonnes of Peanuts themed cafes and shops dotted around Japan but I loved how beautiful this cafe was and the food was really delicious too. After a few hours in Harajuku we sort of felt like we had had our fix but I'll link some more suggestions of things to do here! 
---
SHIBUYA
If you've just been to Harajuku then the iconic Scramble Crossing isn't too far away from you! It's a must if you visit Tokyo and a great thing to see on one of your first days to really cement a core memory for your trip. It was weirdly smaller than I originally thought it would be (films always make everything appear different ha) but still very impressive and a great place to people watch. Top tip: there's a Starbucks in a building just above the crossing which you'll be able to see from the ground – it's a cool place to view the crossing from above but often busy so try and go early or later in the evening time!
After a good fifteen minutes getting caught up the crossing mayhem and trying to snap some photos, we headed to Shibuya Loft. It's a popular place to buy stationary and souvenirs so well worth a visit if you don't want to traipse around lots of different shops! We also checked out the iconic Tower Records which so many people had recommended – if you're a music fan then it's a must and a very cool place to pick up a new record that's on your wishlist.
Meiji Jingu Shrine & Yoyogi Park – we then walked over to the Meiji Shrine which was honestly one of the most beautiful places I've ever been and a welcome respite after the craziness of Harajuku and the Scramble Crossing. That's the most impressive thing about Japan for me – whenever it feels too overwhelming and crowded, there's always a beautiful sanctuary to be discovered and it's never too far away. Adjacent to the Meiji Shrine is Yoyogi Park – a large forested area nestled within the city!
---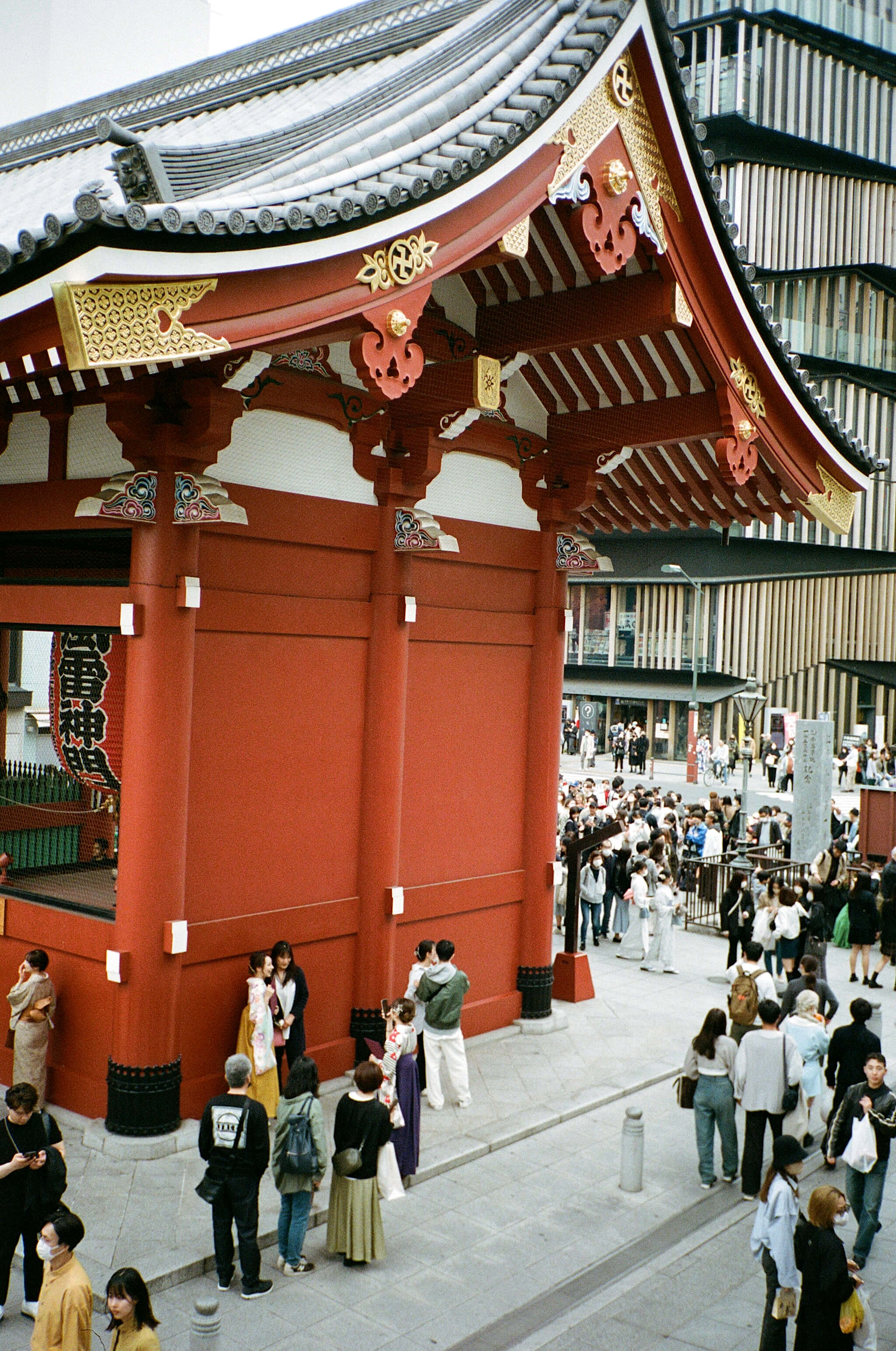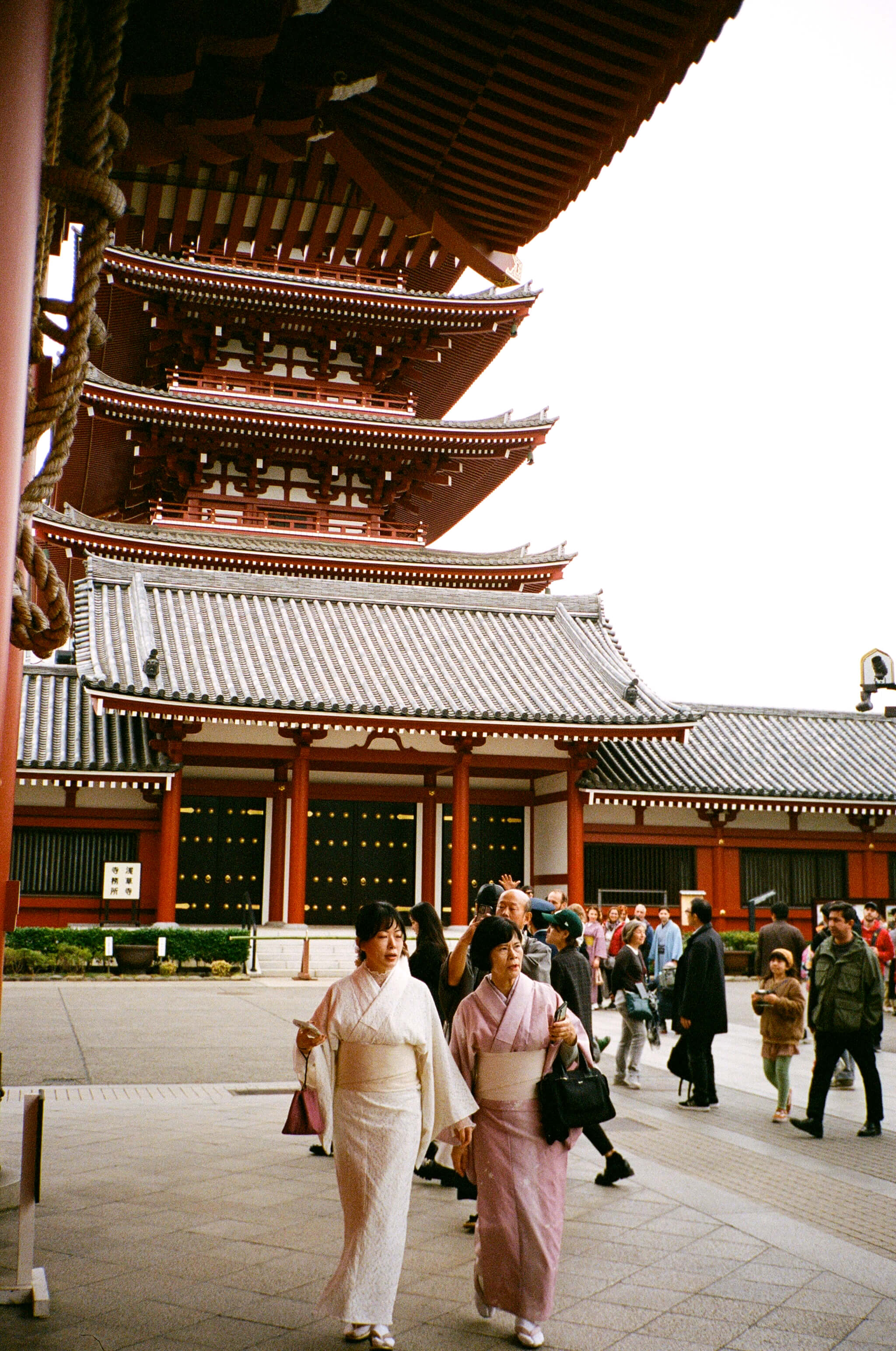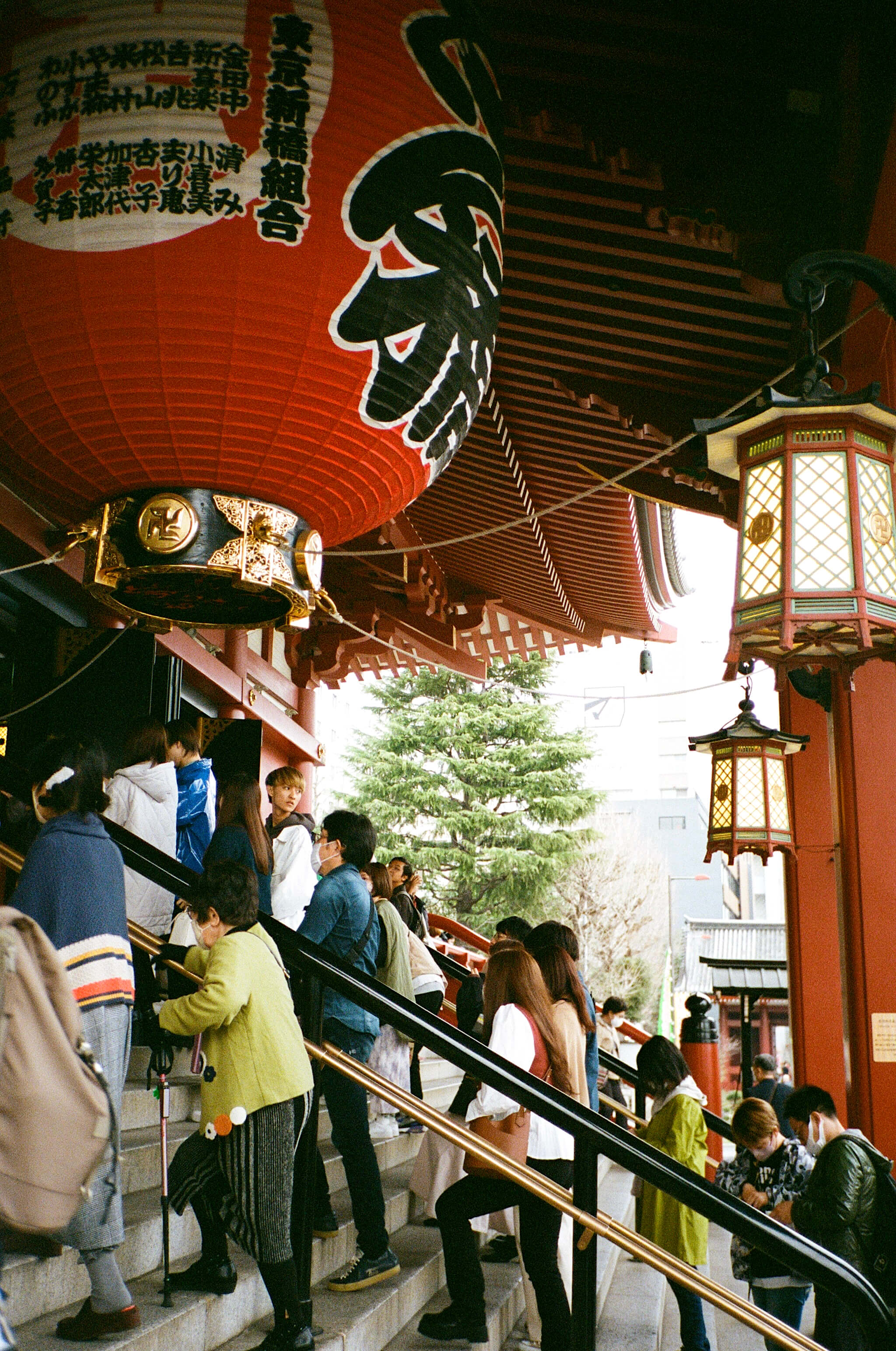 ---
ASAKUSA
I would wholeheartedly recommend spending a day/evening in Asakusa! I honestly didn't know what to expect when visiting Asakusa, I'd just heard that it was a a great place to experience an older vibe of Tokyo. You can walk along the Nakamise shopping street which is filled with street food spots and little craft stores. You'll then find the Sensoji Temple and Kaminari Gate – it's all incredibly beautiful and you'll spot lots of people in traditional dress too. My favourite part about Asakusa was the atmosphere when the sun had gone down, we stumbled across so many cute little streets filled with shops and restaurants and it honestly felt like a mini festival. I can't remember the exact location but we did go into the Don Quijote in Asakusa so it's this general area!
I loved Asakusa so much that I created a reel dedicated to it which you can view here!
---
INOKASHIRA PARK
There's lots of beautiful parks in Tokyo and I'm glad we made time to visit a few of them! Inokashira Park is a beautiful place to head when the sun is shining. We spotted a tonne of cherry blossoms here and you can hire little boats to take out on the water too!
---
DAIKANYAMA
One of my favourite districts in Tokyo! I think I read that it's often described as the 'Brooklyn of Tokyo' and I could definitely see why. It definitely had New York village vibes and felt more chilled out and residential than a lot of other places. I kept saying to Sam that this was where I could see myself living if I ever moved to Tokyo! The architecture is also very different in this general area too – so so cool and different to anything I've seen before.
We stopped by Nakameguro to see the Meguru river and catch sight of some more cherry blossoms! Then we spent the rest of our time strolling around and looking around the shops. It's another very cool area of Tokyo with lots of insanely beautiful shops and boutiques – you absolutely have to stop by the Tsutaya Bookstore before you leave! I will be dreaming about this place for many years to come…
---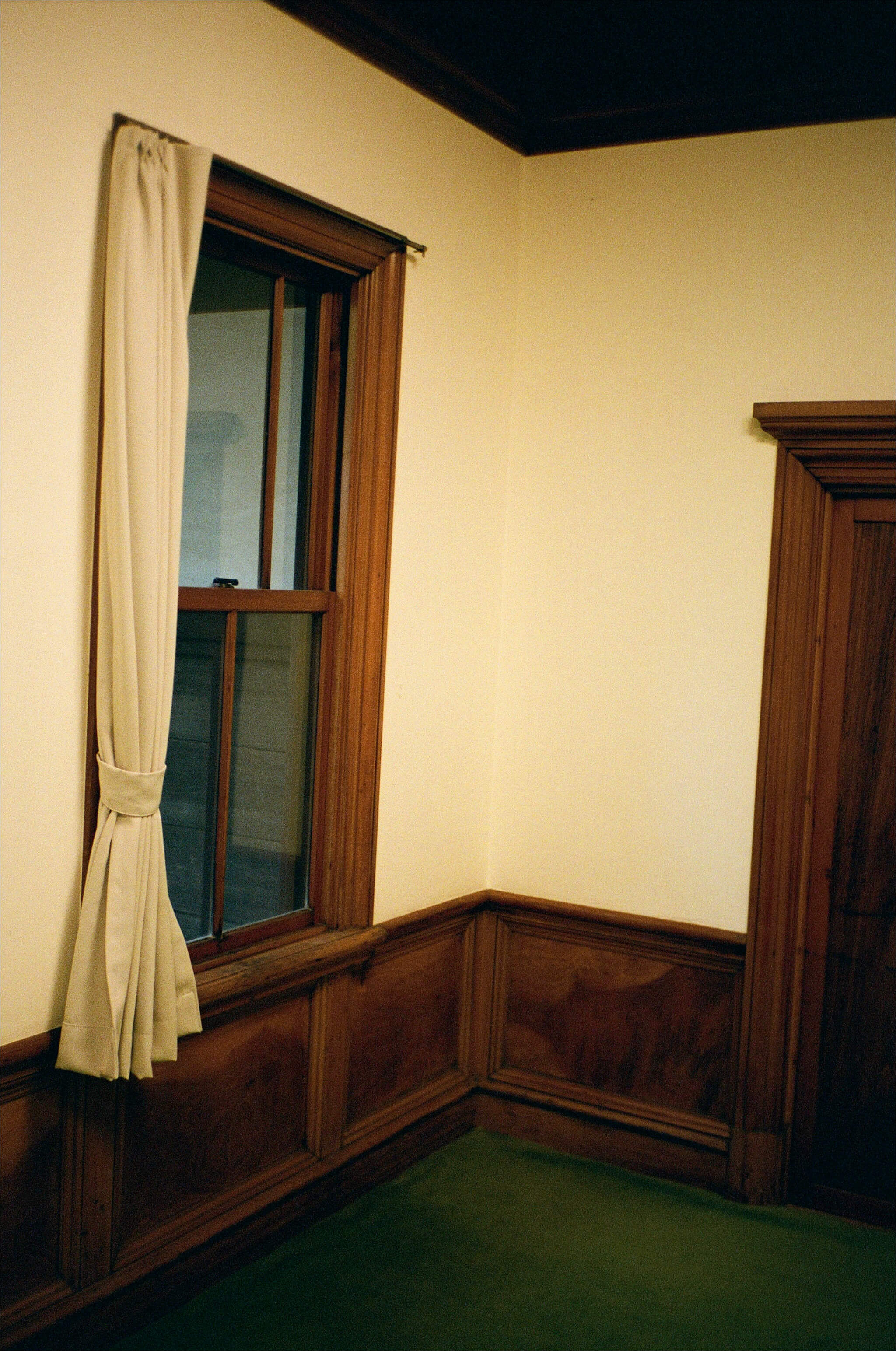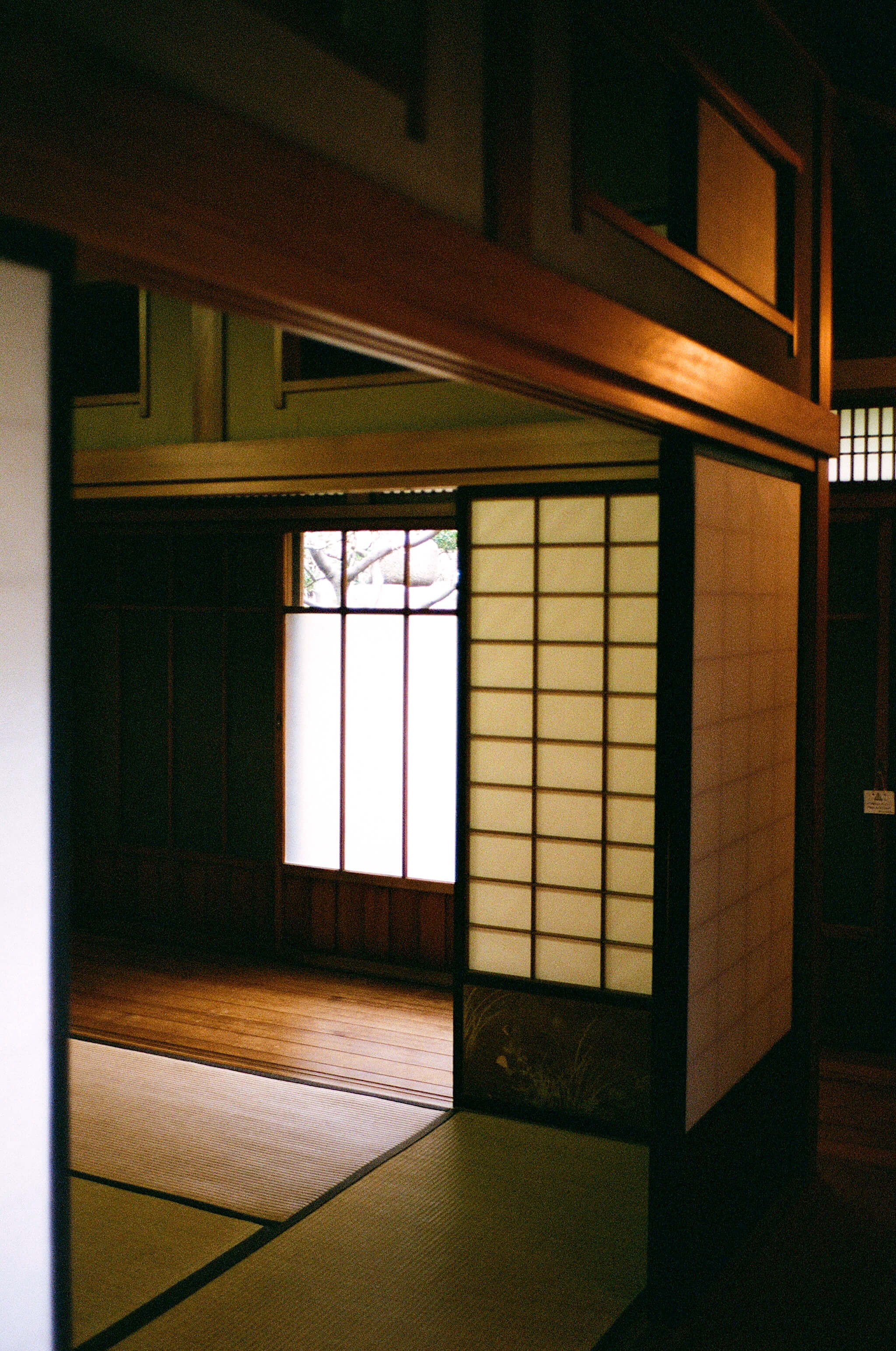 ---
If you find yourself in Daikanyama with some time to kill then I highly recommend a visit to Asakura House – 'Built in 1919 as a private residence of assembly chairman Torajiro Asakura, Kyu Asakura House is now considered an important cultural property by the Japanese government. It is one of the only remaining traditional Japanese wooden houses in Tokyo, having survived the bombings of World War II and gives us a glimpse into the lives of the old Japanese elite.'
You have to buy a ticket which is something like 60p and then take your shoes off to explore inside the house! It was magical to be tucked inside such a historical space on a rainy day in Tokyo and it felt like such a grounding experience. There was nobody else around when we visited and it's something I'll remember forever…

 
---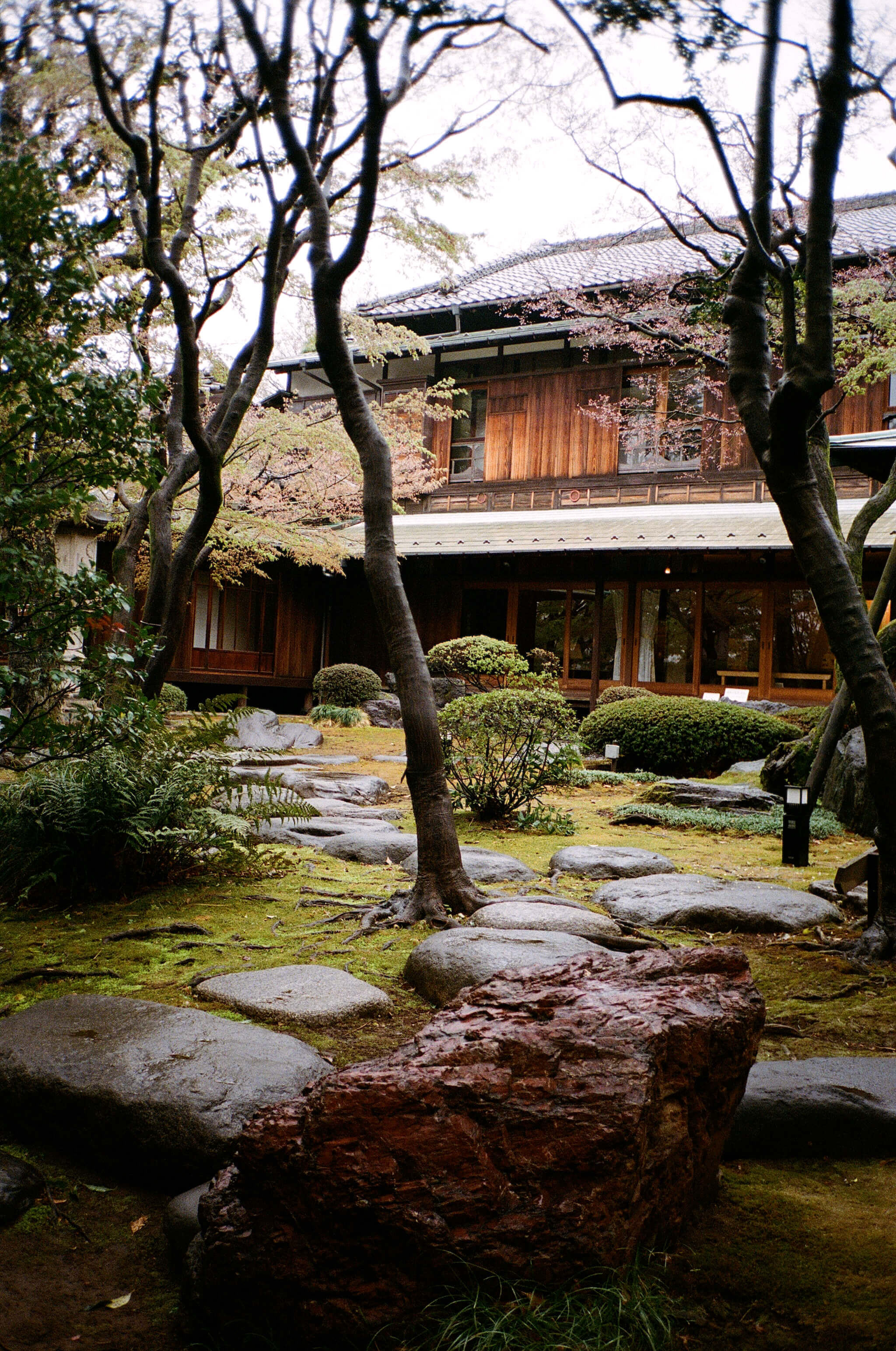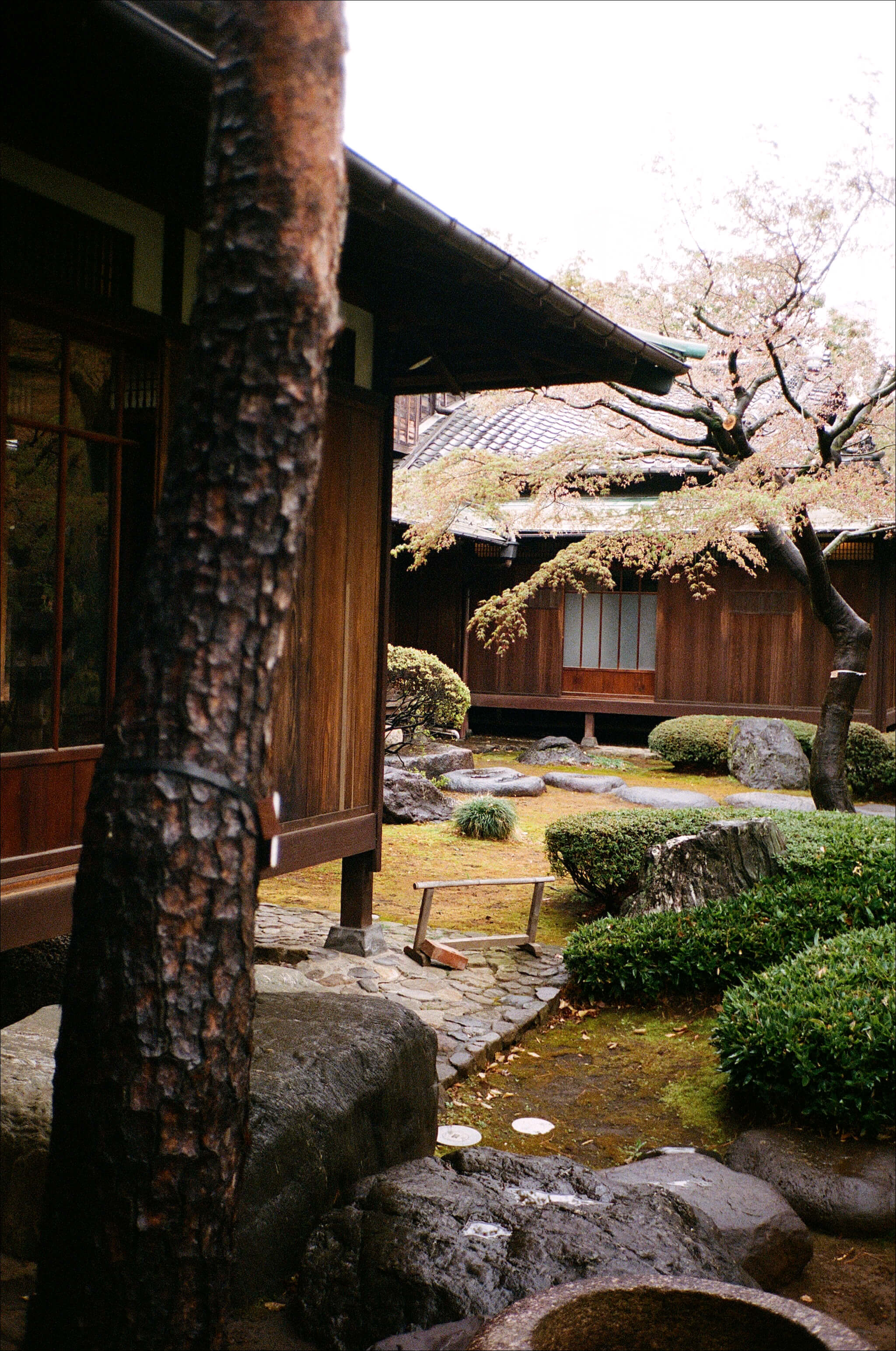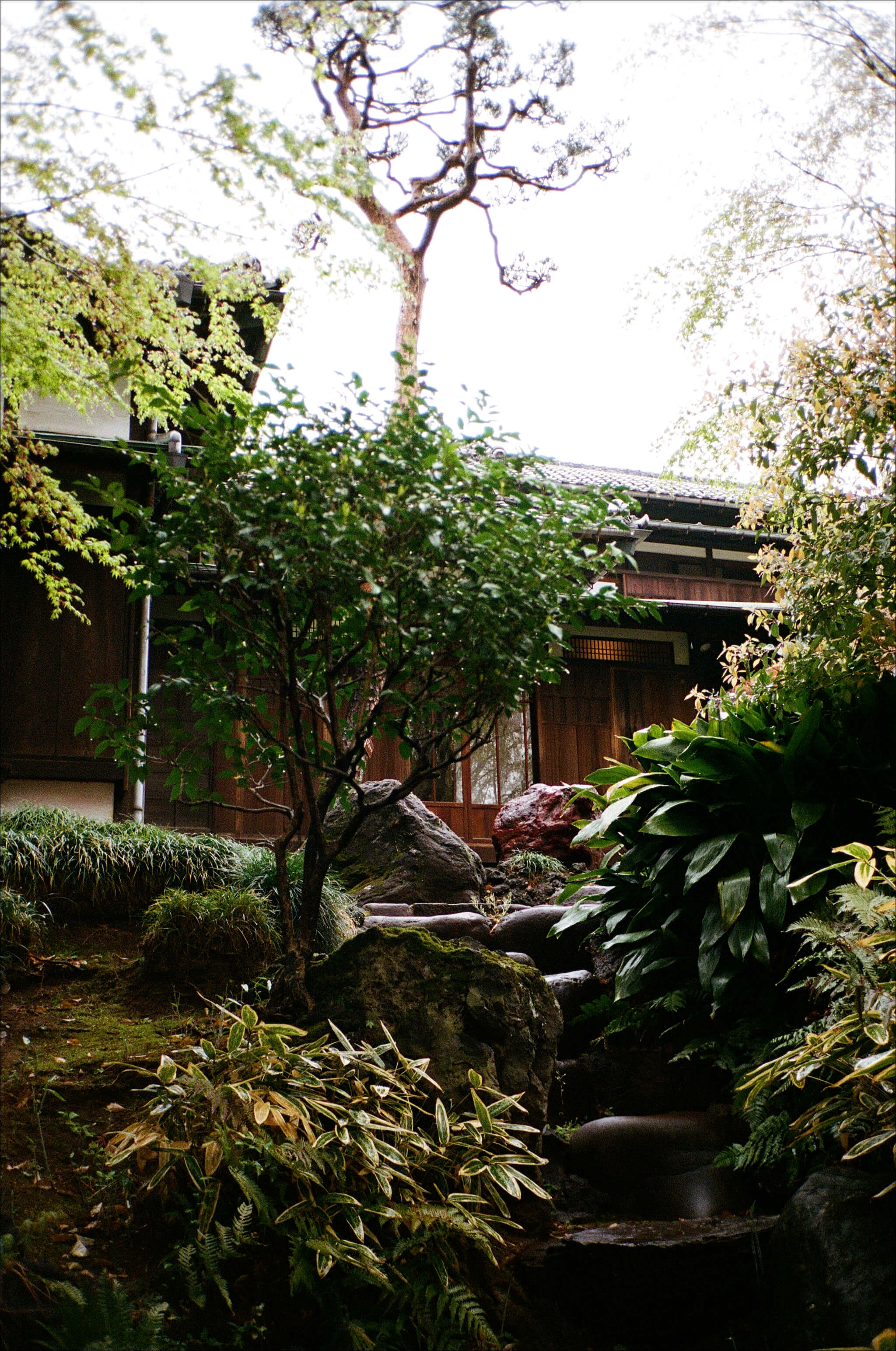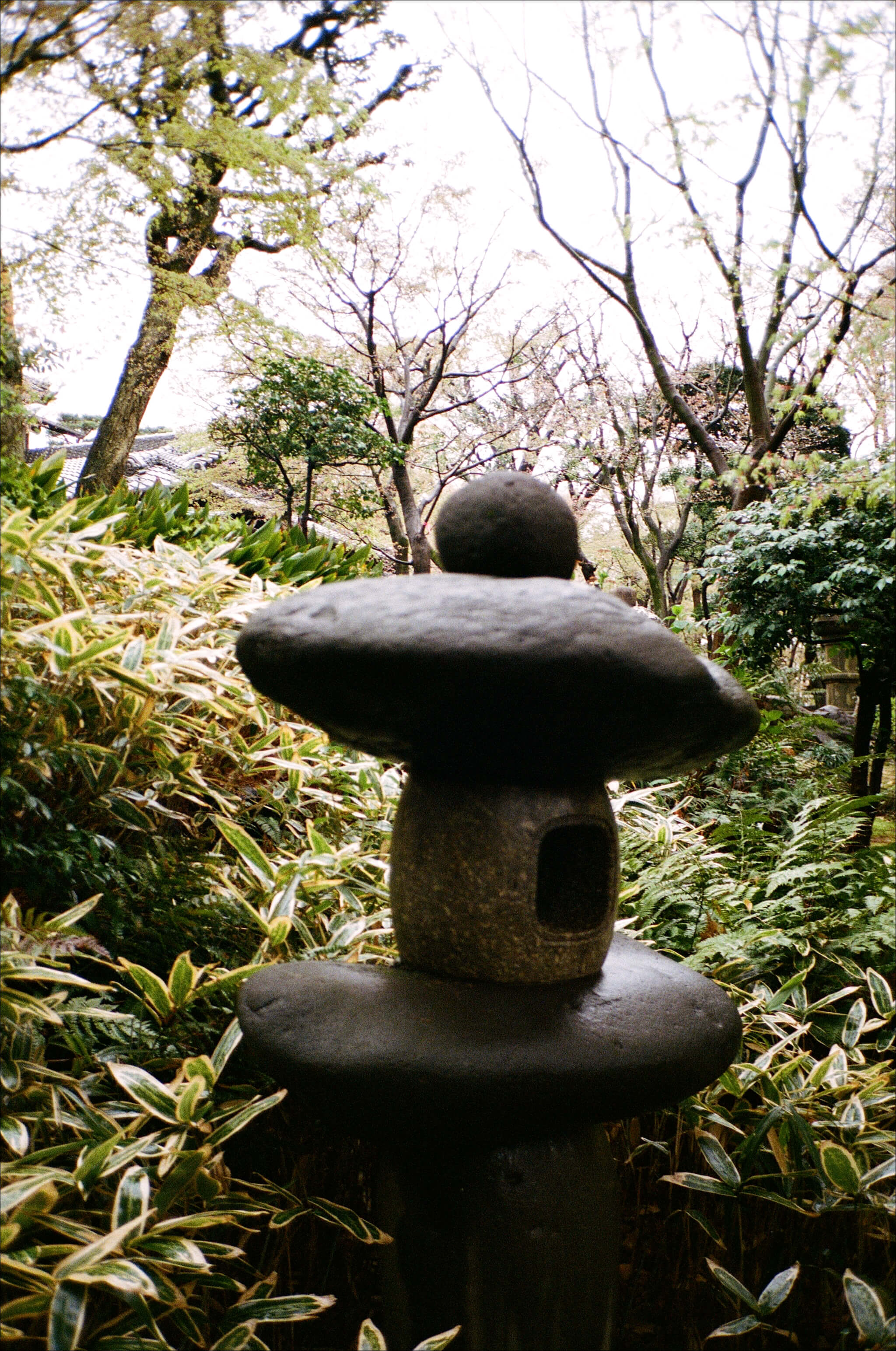 ---
SHIMOKITAZAWA
A bohemian district well worth visiting if you're into you're secondhand/vintage shopping! Things don't really kick start in this area until after noon so don't visit here in the morning time as you'll be waiting around. Shimokitazawa was highly recommended to me as a vintage magpie – there's so many shops in a small area that you could easily spend a day here walking around and getting your vintage fix.
It's funny how all of the districts have their own feel to them – Shimokitazawa definitely reminded me of a small European town, especially since the sun was beating down on this day! Look out for Little trip To Heaven and Big Time if you only have limited time but really want to rummage through some vintage treasure. They had some of the best curated collections in my opinion.
Another little tip if you visit this district and it's a nice day – take a walk to the Tolo Coffee & Bakery for Totoro themed cream puffs! We walked here and it was closed annoyingly due to a bank holiday but it looked like the sweetest place ever. It was just buried in a little residential neighbourhood and looked like it was run out of somebody's house. Definitely worth a pit stop if all the vintage shopping works up an appetite!
---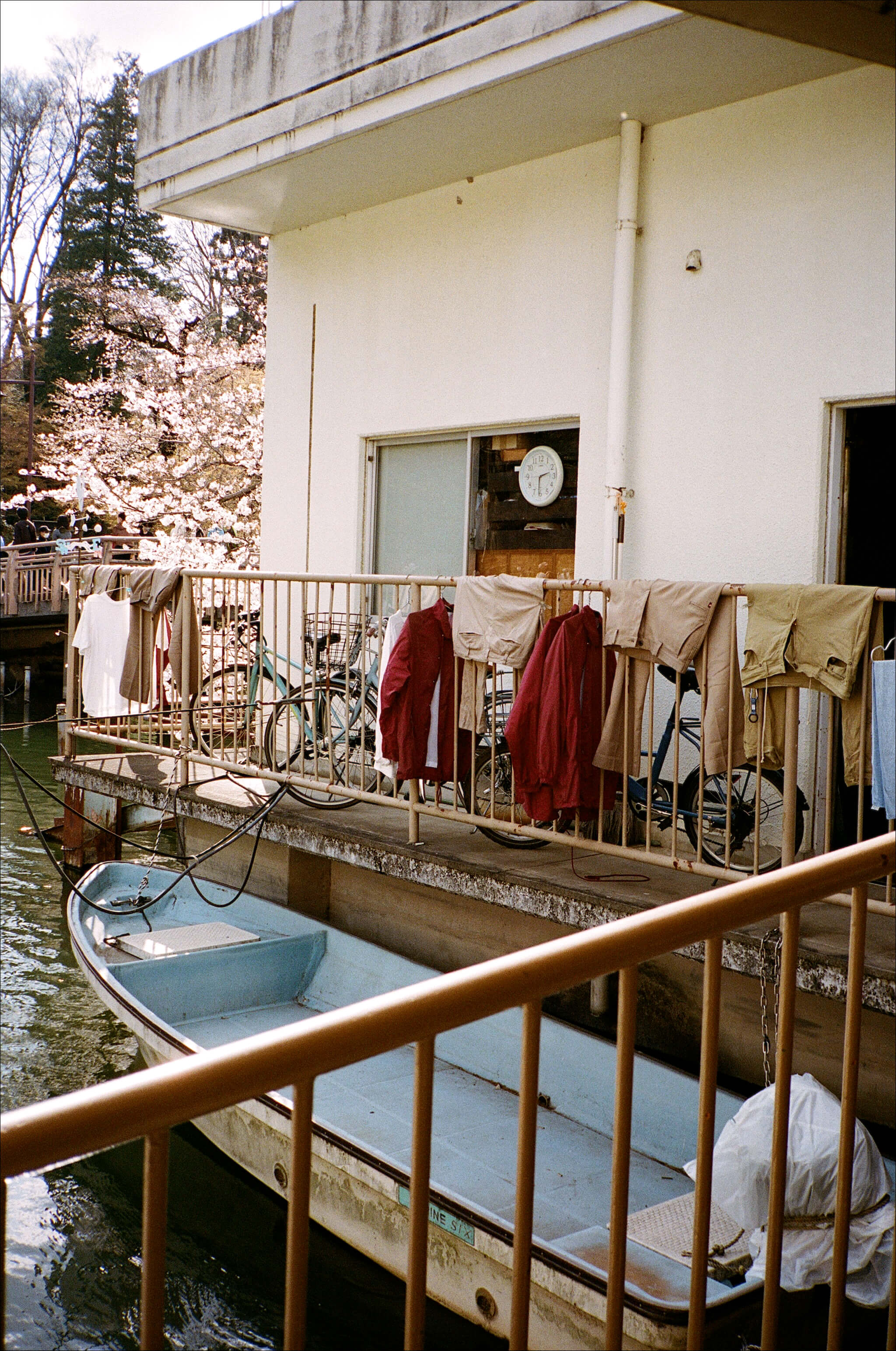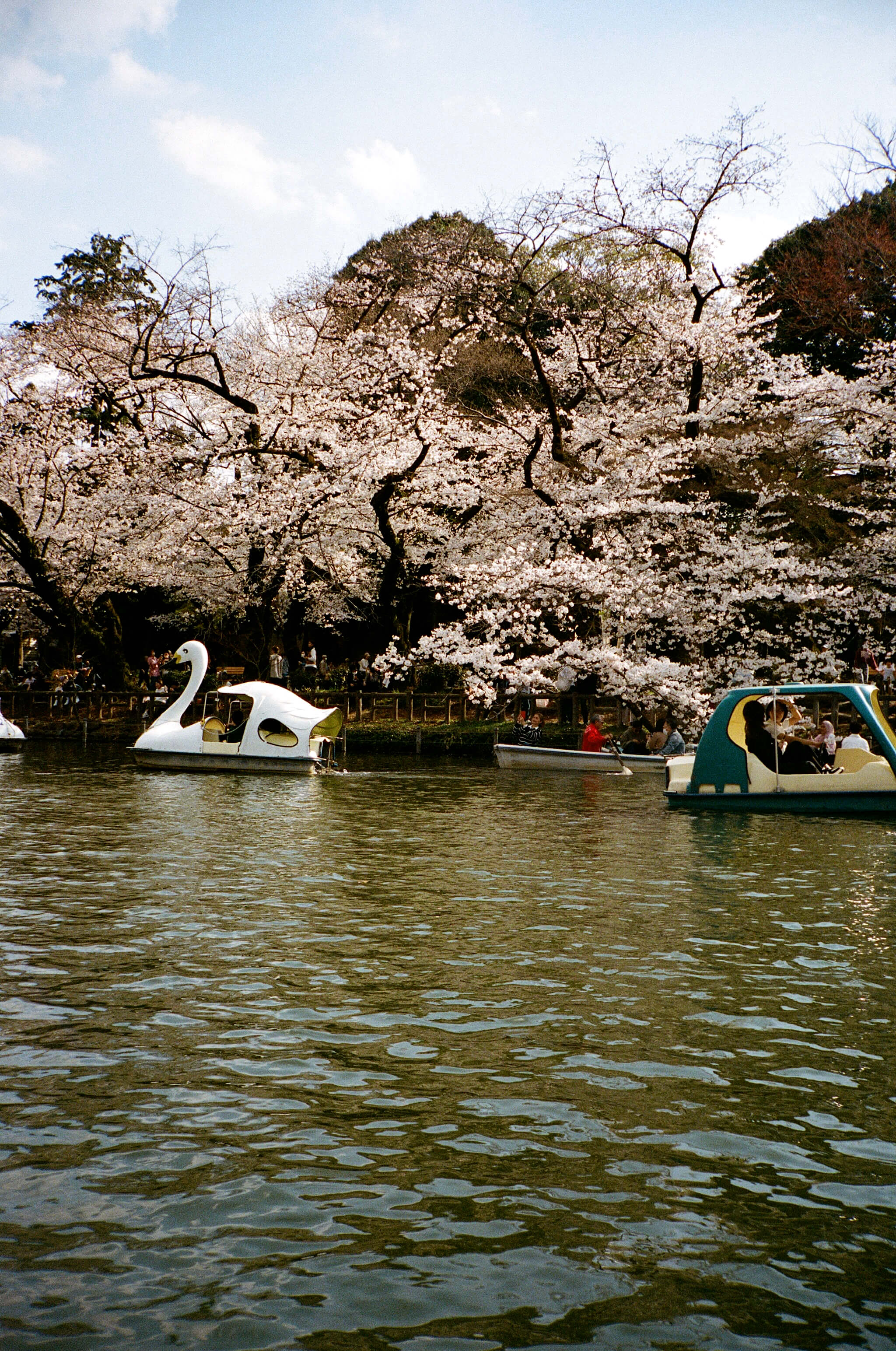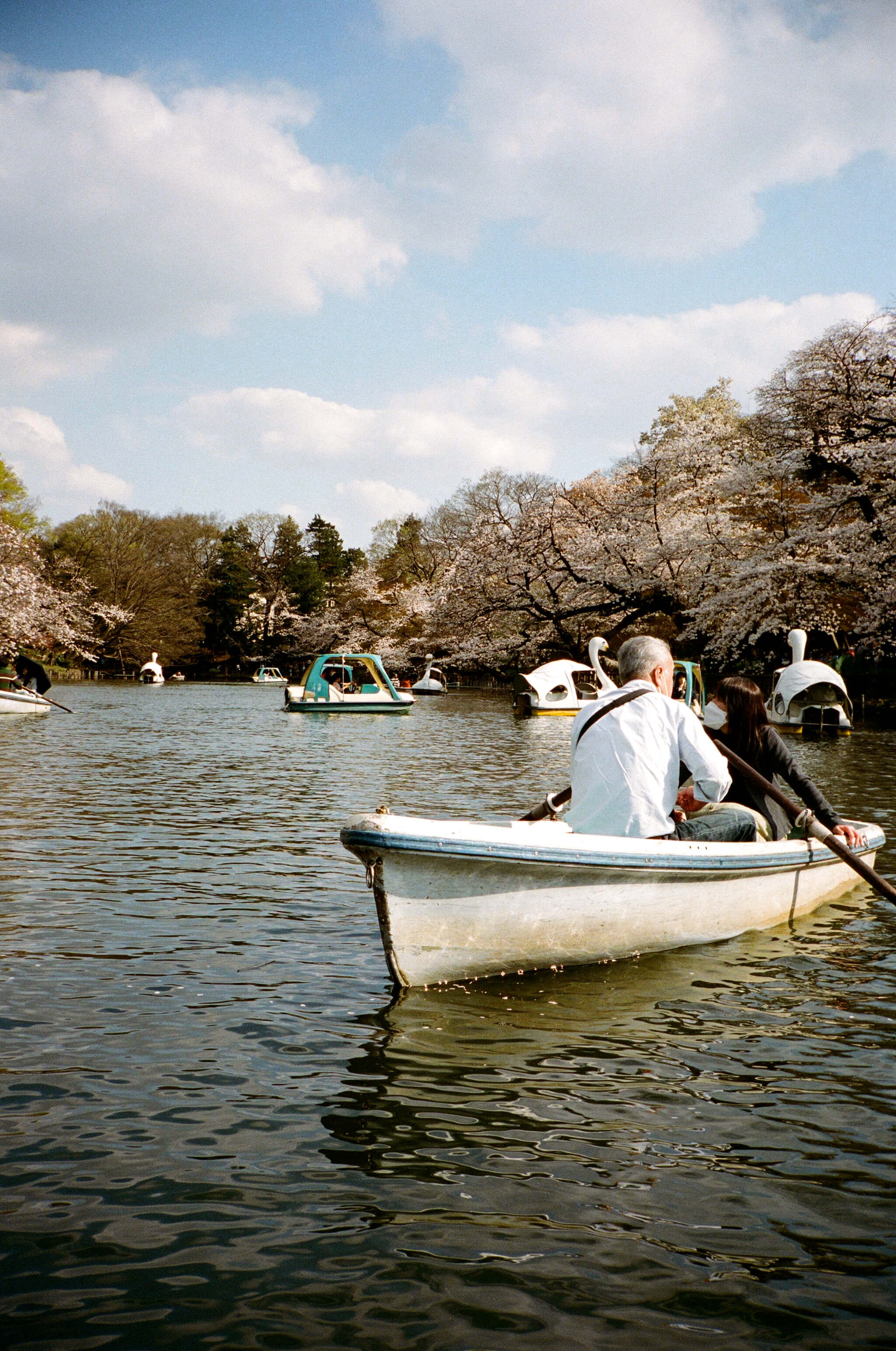 If you've made it to the end of this blog post then you're a real trooper! Tokyo was one of the coolest places I've ever visited but as you'll see from the amount of film I took in Kyoto – Kyoto truly stole my heart…
If there's anything I've missed then please let me know in the comments and I'll get back you ASAP so these posts can be as helpful and as informative as possible. Traveling to a new place with a completely different culture can feel equal parts overwhelming and exciting, but if you're heading to Japan in the first place, chances are that you're an open minded person which is really the most important factor. Be prepared to adapt as you notice little differences in the etiquette, be willing to learn & be quick to take your shoes off when it's polite to do so!
And above all, have the most magical and memorable time! 🙂
---
Photographs taken on a Contax T2 with Portra 400 film 
For more Japan recommendations you can check out my saved highlights over on Instagram!