If you've been reading this blog for a while then you'll have seen me style my denim pieces in a multitude of ways over the years – I think it's safe to say that denim is widely considered the backbone to many peoples wardrobes, and it's currently having a huge resurgence in the fashion world… 
I've been seeing so many unique denim designs and a huge rise in the acceptance of double denim (and even head to toe denim outfits). It's fun that denim is getting the appreciation that it deserves, but it's also another example of the never ending trend cycle that has a tendency to suck us in! With this in mind, I thought I'd curate an edit of some of my favourites that I think will stand the test of time!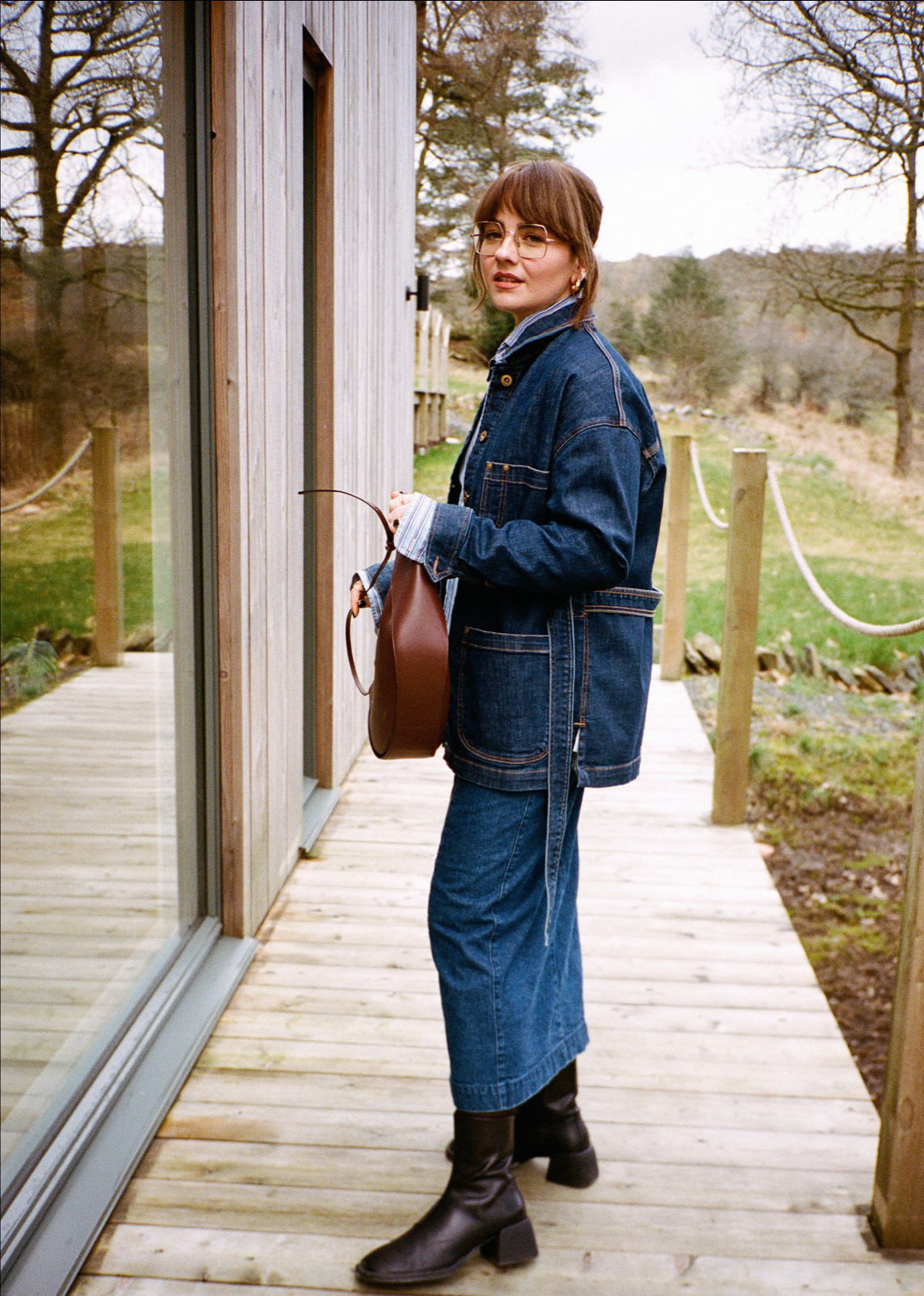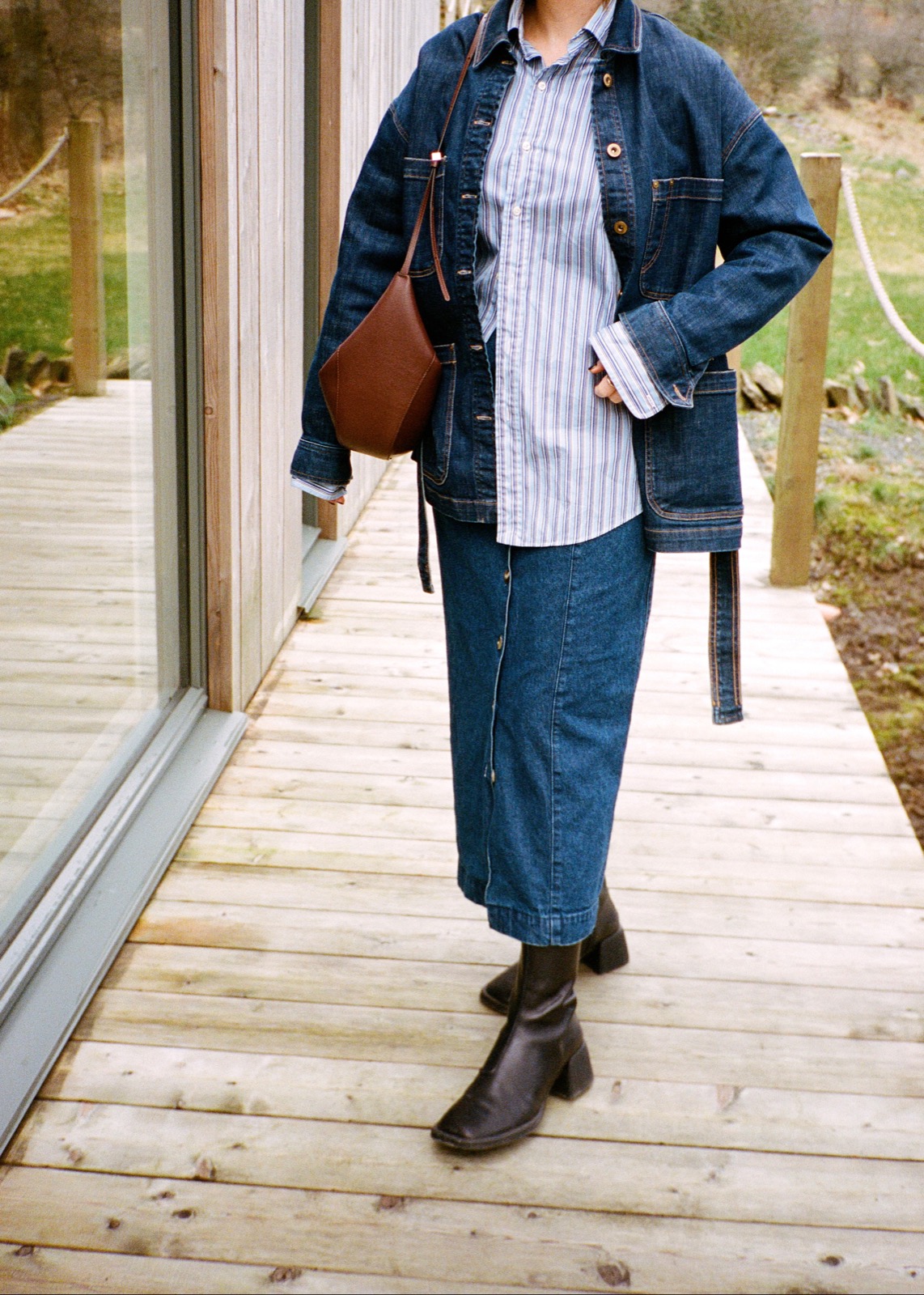 ---
THE NEW DENIM OUTERWEAR
Whether it's a chic denim trench coat or a modern update on your trusty denim jacket – there's so many interesting denim outerwear pieces around at the moment!

STRIPED DENIM
My personal favourite when it comes to printed denim! Both stripes and denim are so so timeless so it's one of the few printed denim designs I can get on board with. Striped denim jeans just look effortlessly cool and striped denim jackets are so easy to find secondhand/vintage if you want something that feels truly unique…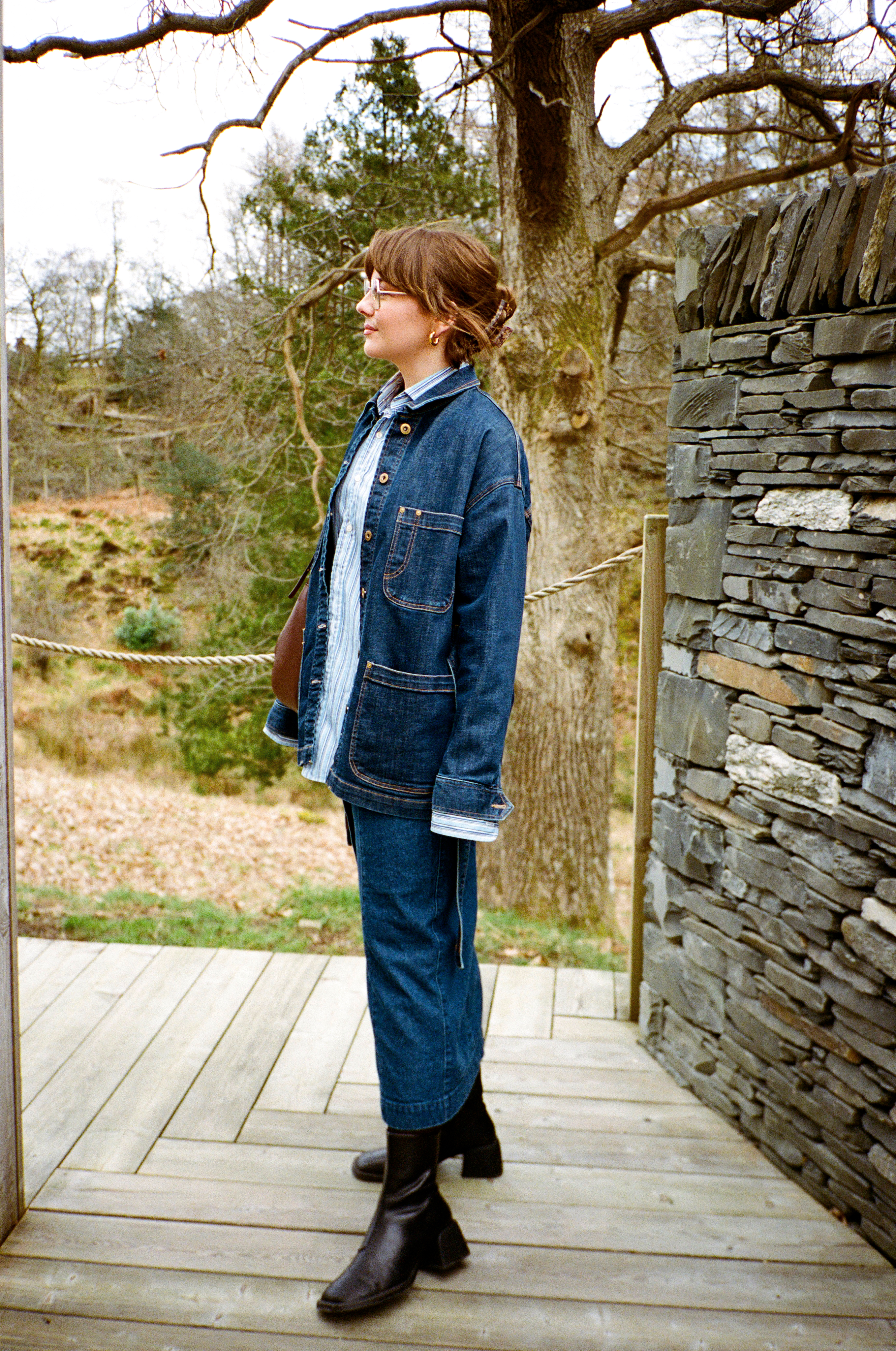 ---
THE DENIM TOP
If you're not someone that feels comfortable wearing denim on the bottom then a denim top is a great way to incorporate a little denim vibe into your everyday looks. I love all the denim waistcoats/tank tops that are around at the moment because they are great layering pieces – underneath cardigans or over the top of an oversized shirt!

---
THE DENIM SKIRT
Whether you're a mini, midi, or maxi kind of person, there's no shortage of denim skirts out there at the moment and they make a nice change to wearing jeans! I have a couple of denim maxi skirts and I was surprised at how seamlessly they slotted into my wardrobe – I love how they look with ballet flats and a long sleeved striped top for that effortless Parisian look! I also love how they look with chunky boots and a statement jumper for stomping around the city until the weather warms up. You can dress them up or down which makes them a timeless wardrobe staple in my opinion. A black denim skirt is always a winner with an oversized blazer and some strappy sandals for the evening. Endless outfit possibilities really…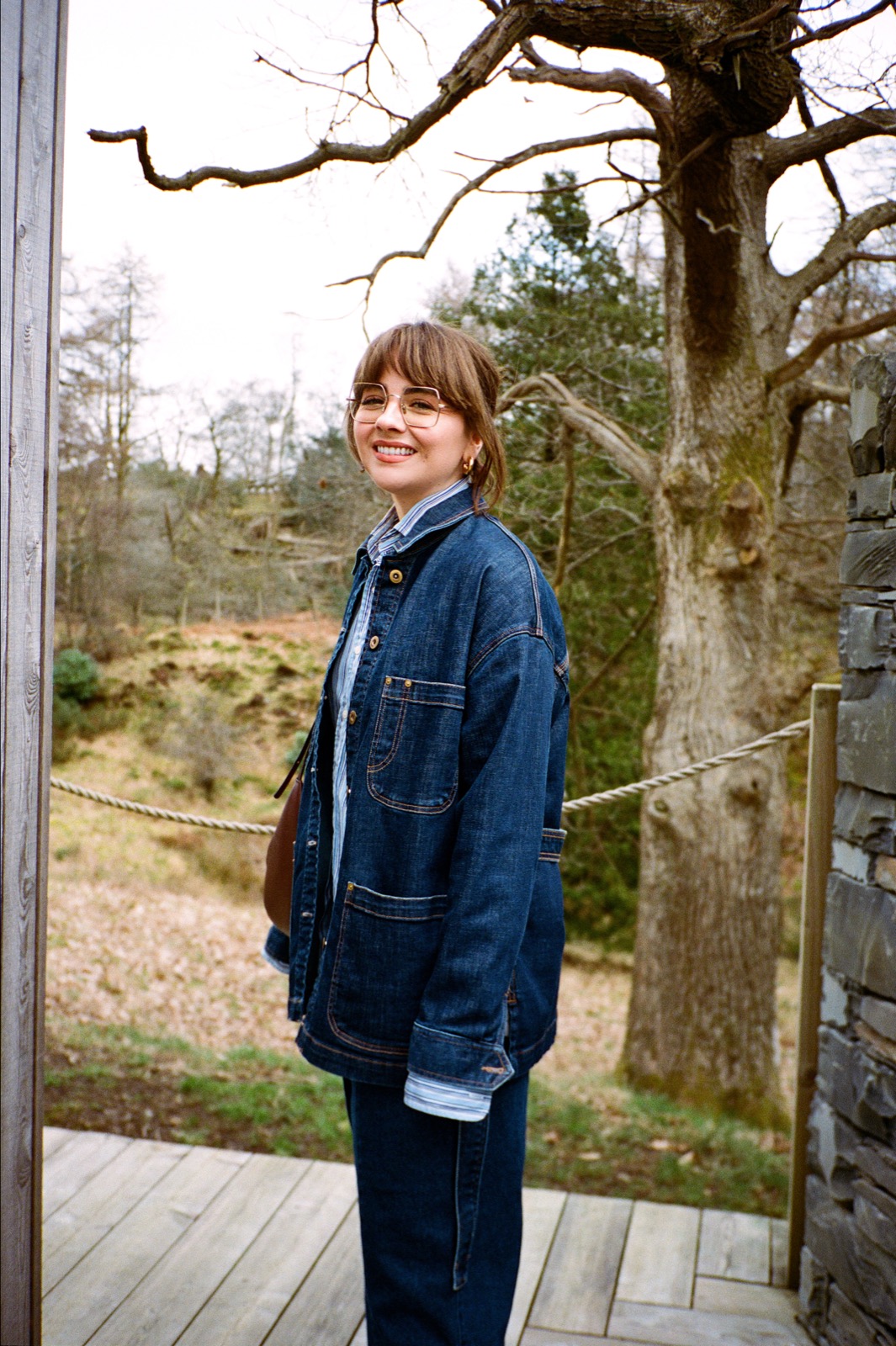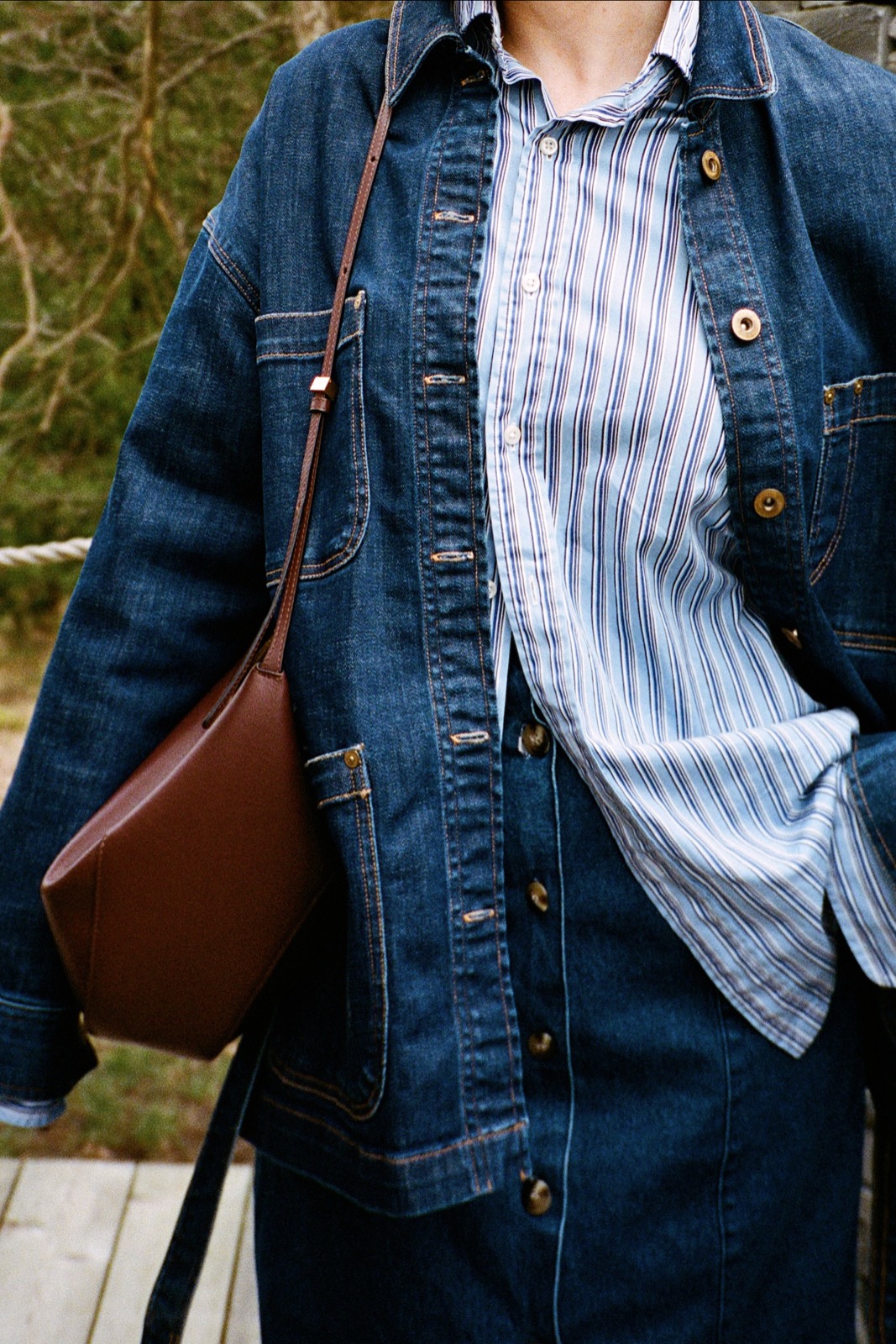 ---
DENIM DRESSES & JUMPSUITS
An easy outfit option for spring and one that you can (again) dress up or down until your hearts content! I really love all the looser/smock style silhouettes around at the moment as they go hand in hand with chunky shoes and a basket bag…

---
Photographs taken on a Contax T2 with Portra 400 film 
what I'm wearing: Jacket: old Sessun, Shirt & Skirt: both vintage, Bag: Wandler Maggie bag, Glasses: Jimmy Fairly