Today, I just wanted to introduce you to a French brand that's been fresh on my radar lately – Balzac Paris. I was lucky enough to get to work with them recently, and have completely fallen in love with everything they create. If you're a fellow Sézane fan, then I can guarantee you'll be obsessed with the Balzac collection. Think easy to wear/throw on pieces that elevate your high waist jeans, and make you appear cooler than you really are (in my case anyway)…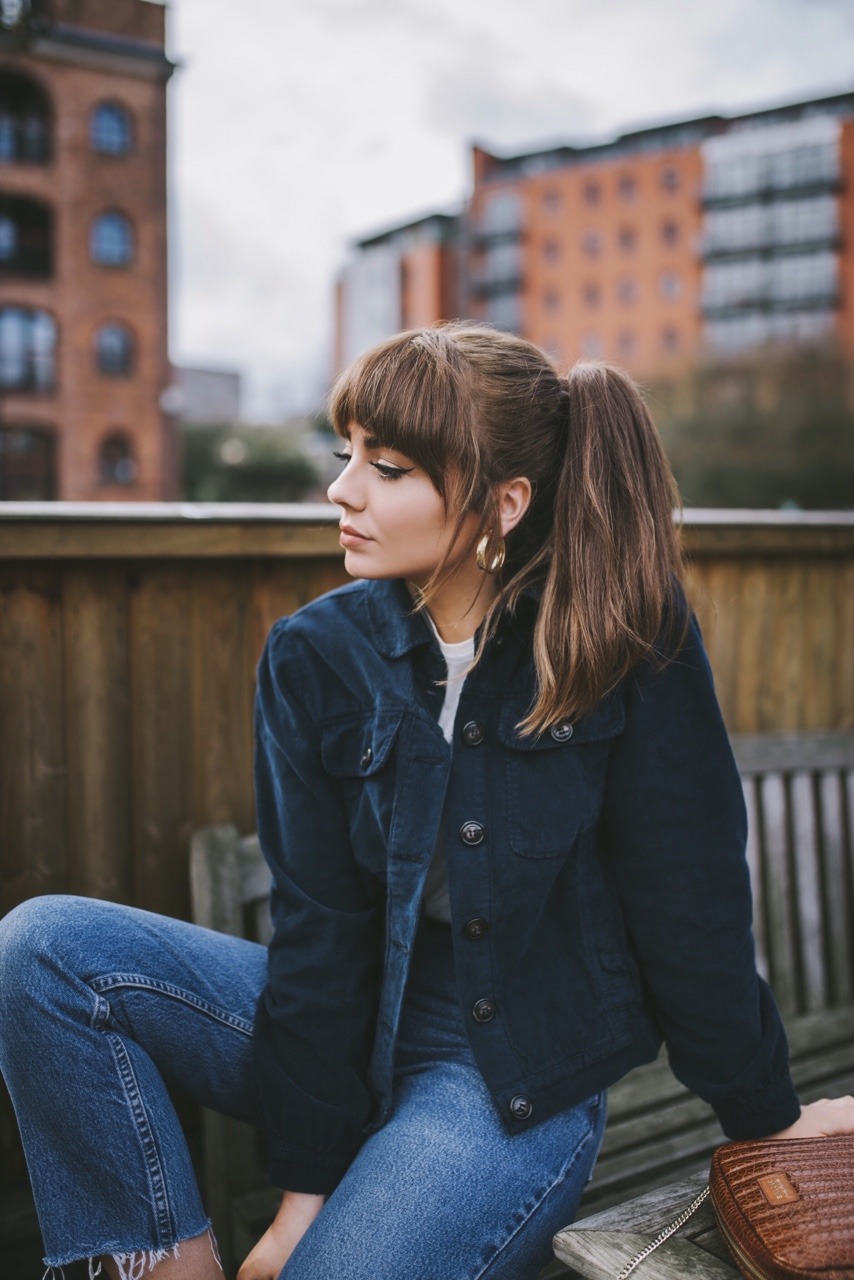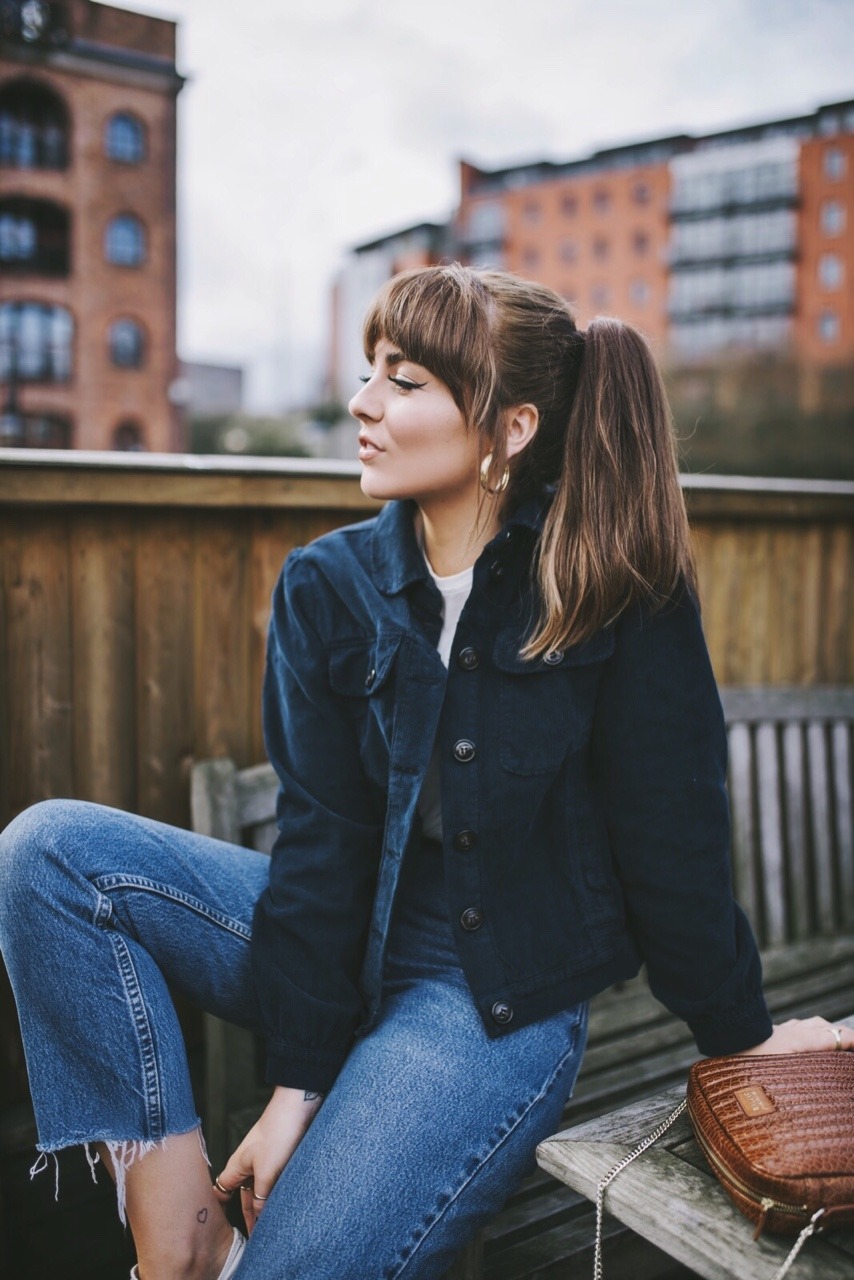 I was overwhelmed by how good everything was when I first visited their website – that sudden realisation that I'll never be able to narrow down my wishlist. Normally when this happens, I add everything to my basket, and then use process of elimination to get the job done. All sounds very serious, but it's the only way I can prevent the impulsive shopper that hides inside of me from buying everything in sight….
If I could recommend one piece for spring, it would be this little blue cord jacket – it's the perfect fit, and will fast become your best friend for throwing over a simple T-shirt and jeans combination. It reminds me of something Françoise Hardy might have worn – boyish and timeless…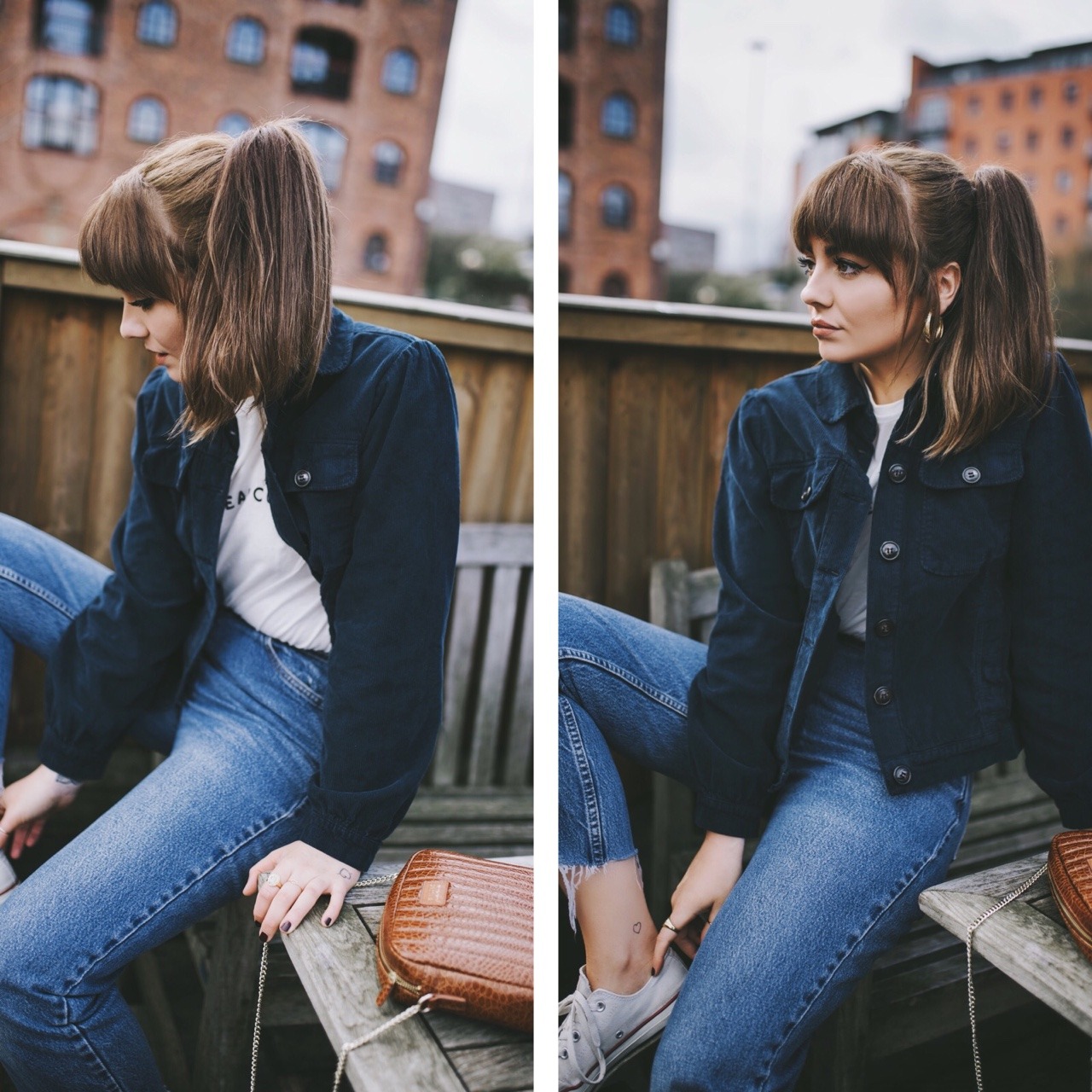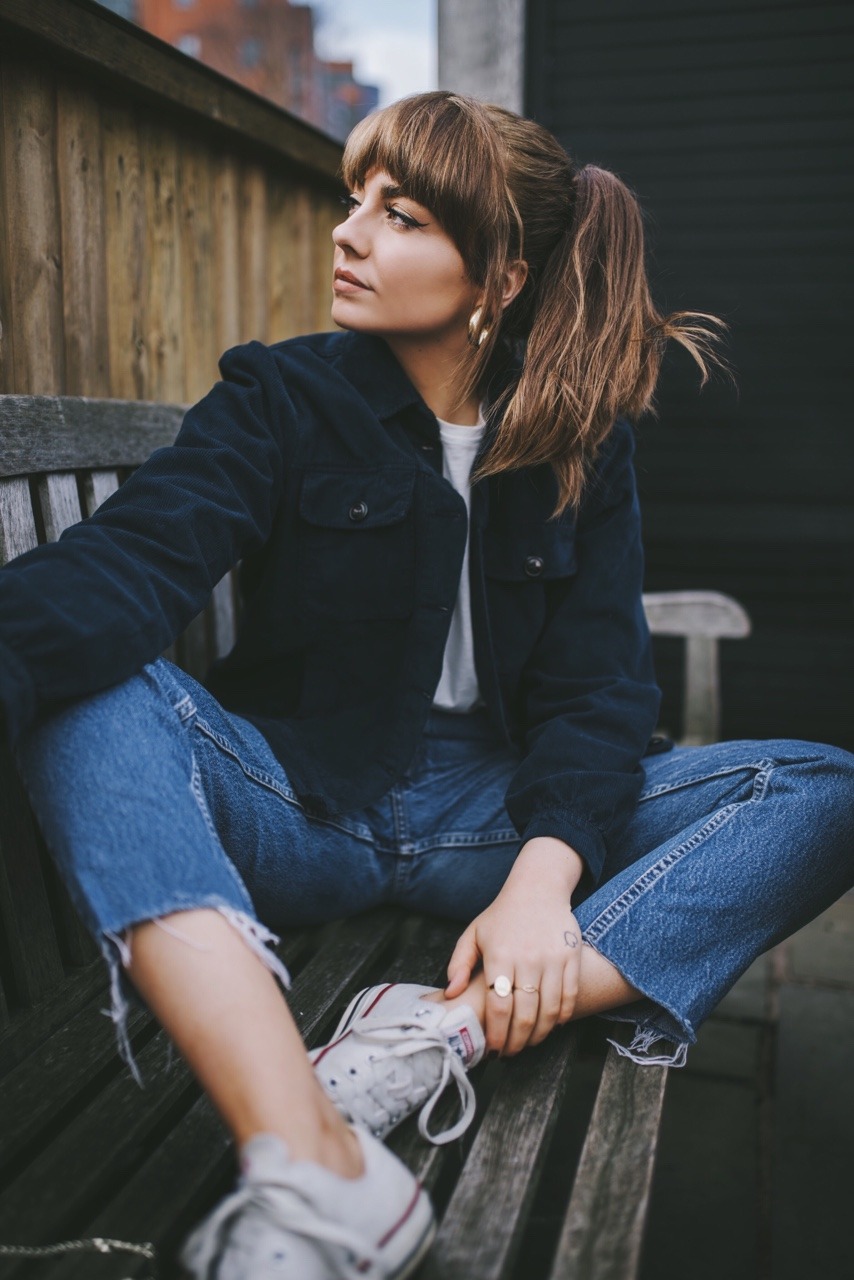 I'm a sucker for a quilted bag too – they have one of the best bag collections I've seen in a while, think that designer bag you've been pining over but for a fraction of the price tag. It feels like the closest I'll ever get to a Chanel bag, and I'm not mad at that… 
I can fit loads inside it too, so it's not just one of those bags that looks pretty and ends up sitting inside my wardrobe until the end of time. It's practical, and the gold chain just ties the whole look together in harmony with any gold jewellery – it's all in the details when it comes to making a casual outfit feel stylish.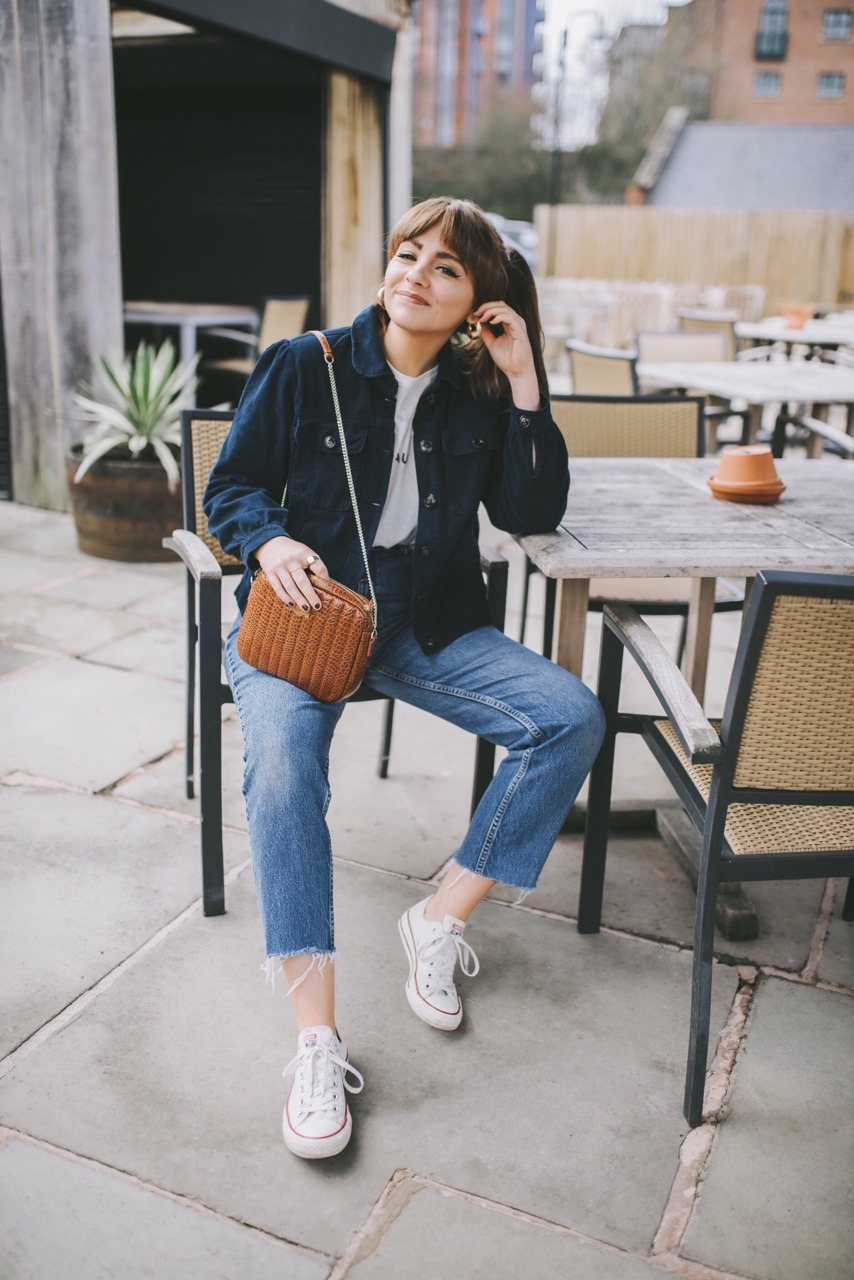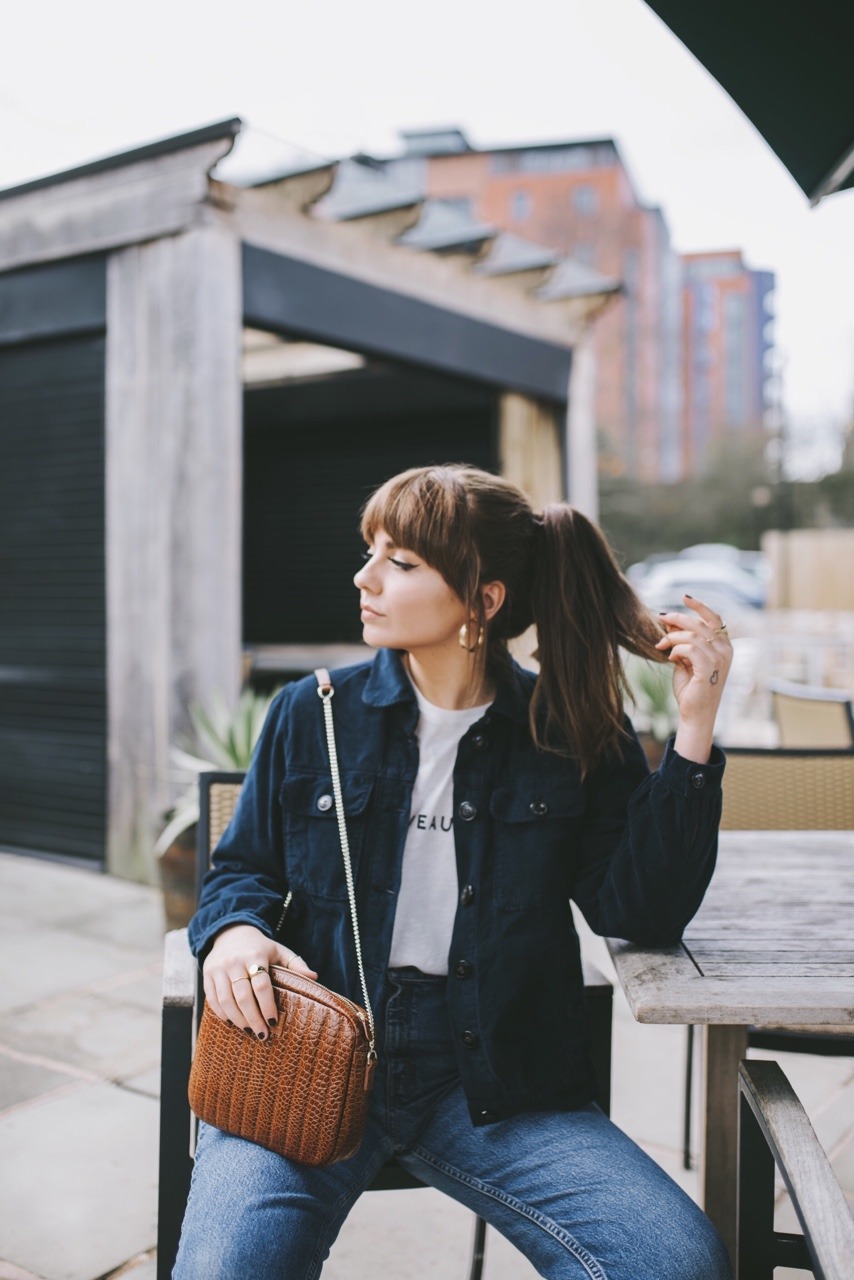 Last but not least, I give you my favourite slogan T-shirt in a long while. There was a point a few months ago where I really thought I was done with this kind of top, but then spring/summer comes around, and I'm all about the quirky lettering slapped onto a great cut T-shirt again. I'm a sucker for it, and there's so many on the high street, that's it's kind of satisfying when you stumble across a hidden gem…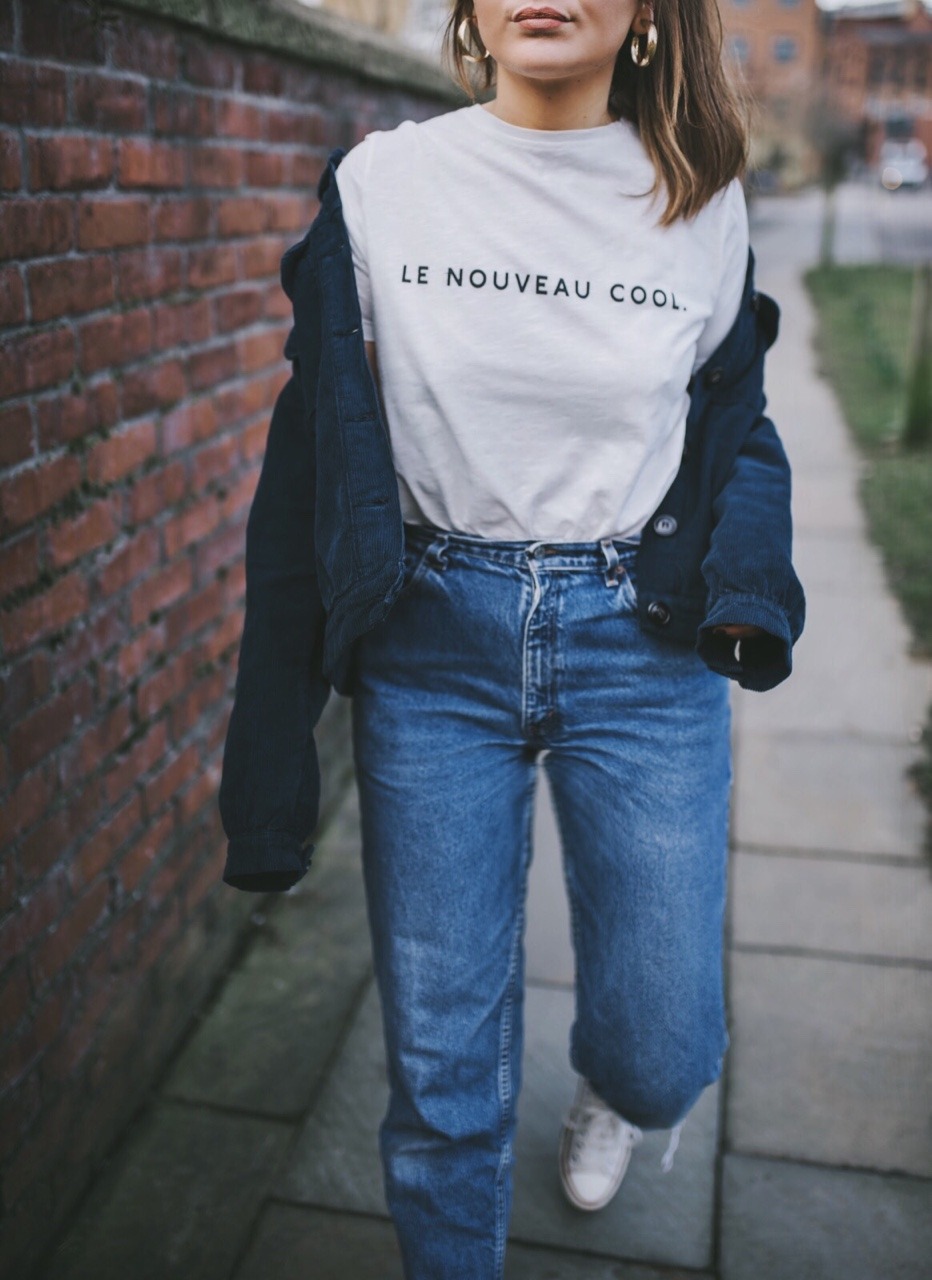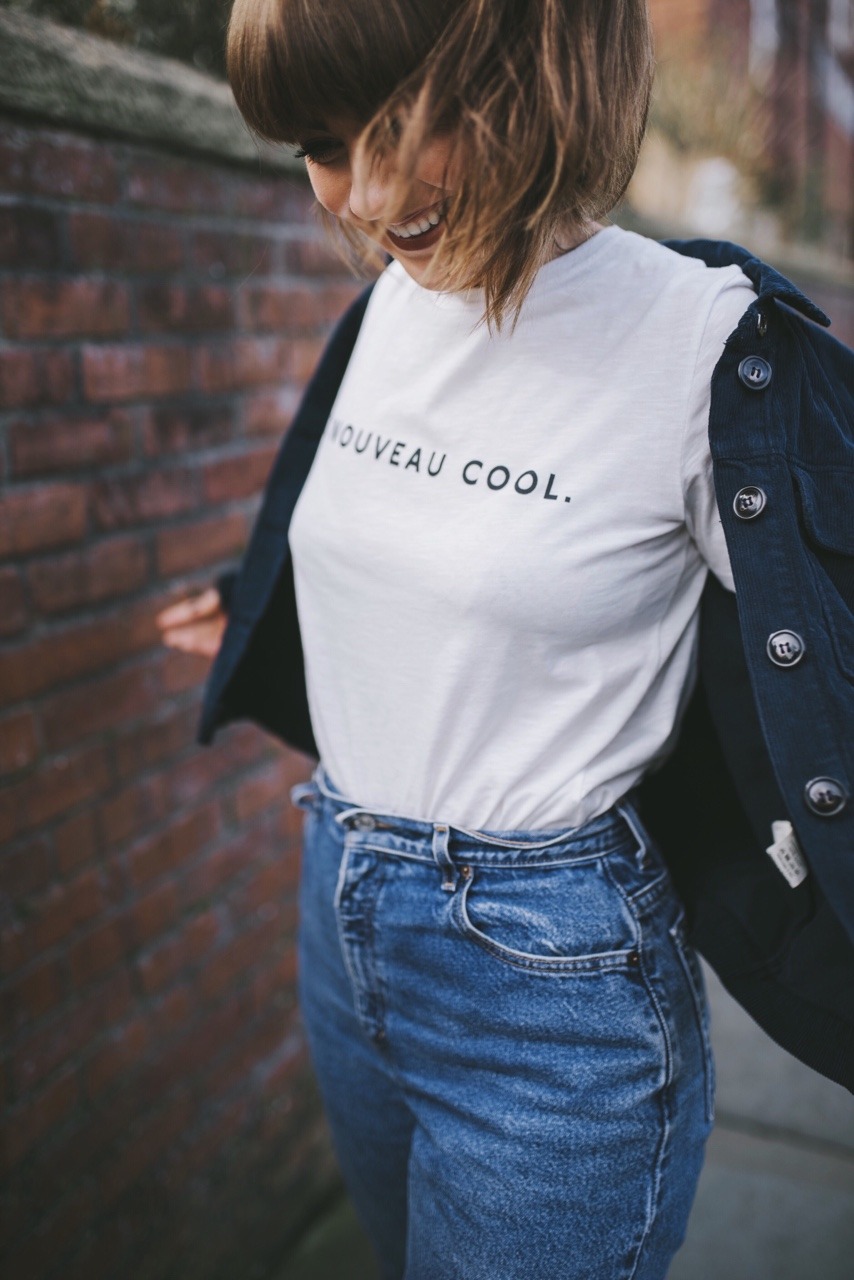 That's how I would describe Balzac Paris in general – a hidden gem, and one that I'm glad I've uncovered thanks to the joys of Instagram. They are definitely worth checking out if, like me, you have a serious case of spring shopping on the mind. I'm not advocating reckless spending here, but it's always nice to invest in a few new pieces for the season ahead – I guarantee you'll be spoilt for choice… 
Alice x
---
Photographs by Adriana
Jacket c/o – Balzac Paris
T-shirt c/o – Balzac Paris
Bag c/o – Balzac Paris
Jeans – vintage Levi (similar here)
Shoes – Converse
SHOP THE LOOK