Behold the most perfect pleated jacket you ever did see – I've been signed up to Paloma Wool's mailing list for a while now, and I get very excited whenever they release anything new. There's only a handful of mailing lists that I genuinely experience excitement for – Rouje, Mango, and Ganni being the others. They are the usual online destinations that I find myself lusting over, and their clothing tends to represent the way I want to dress myself. If not in the immediate sense, then the imaginary version of myself (the self that doesn't have bills to pay and a future to save for)…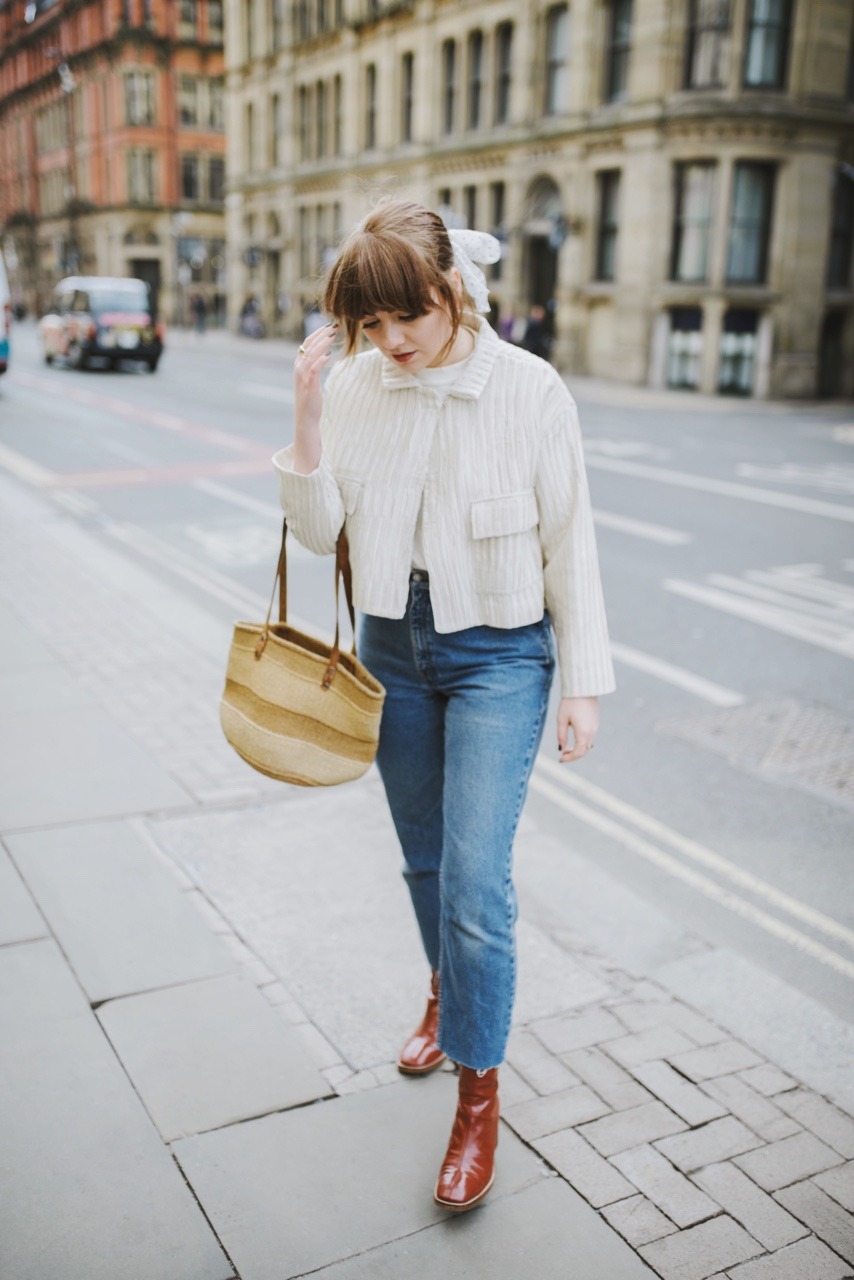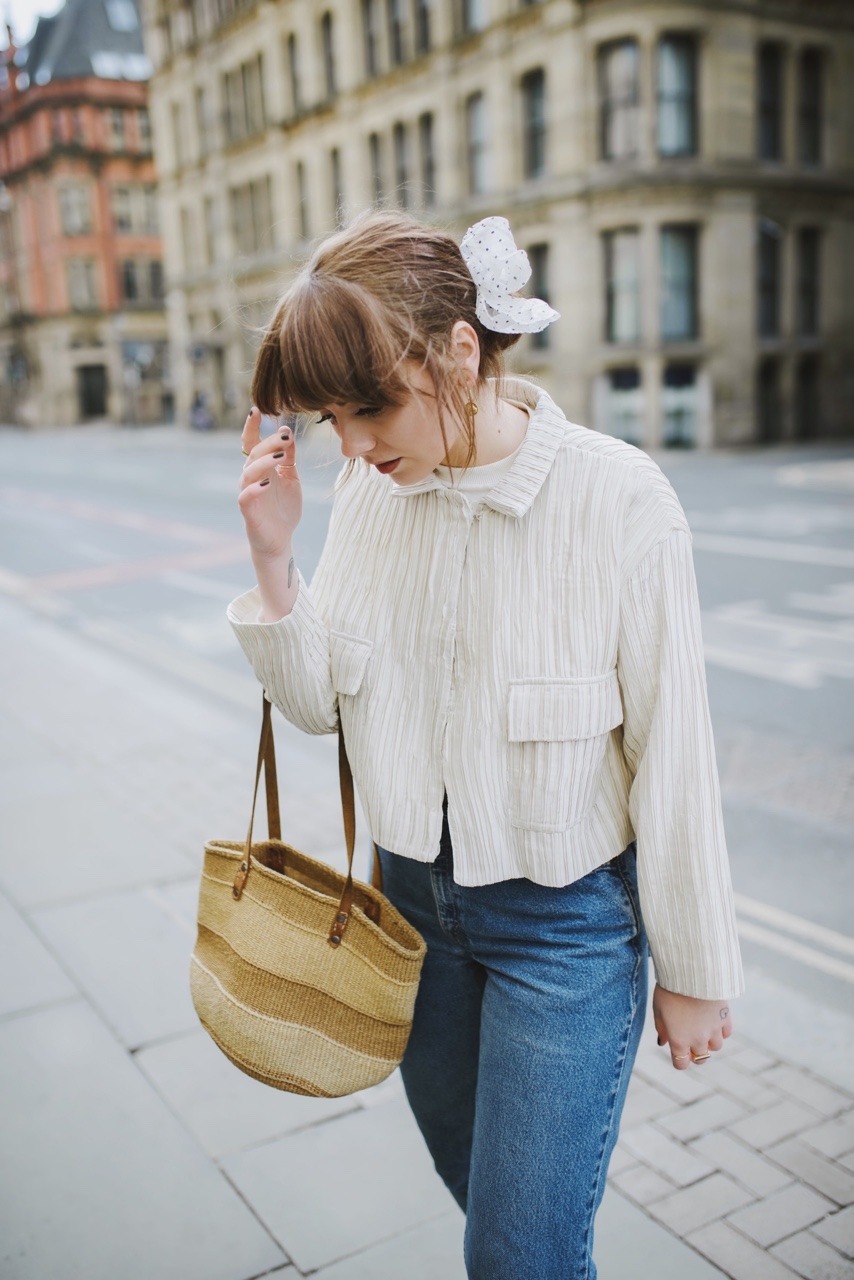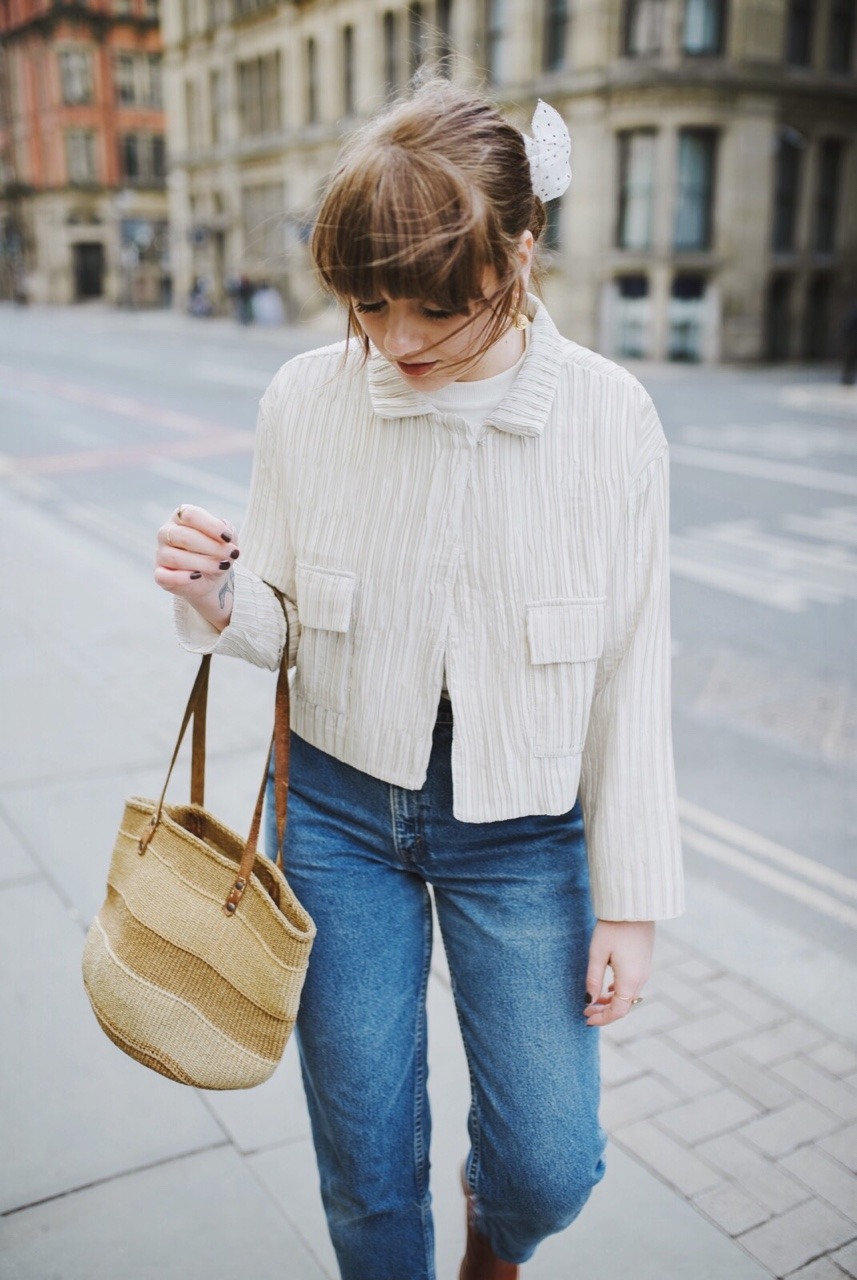 My heart skipped few beats when this pleated beauty landed in my mail box. It's unlike anything I've ever seen before, but a piece that's seamlessly slotted into my wardrobe. I definitely purchased it with spring in mind, but I think it could make for a really cool layering piece with various different coats or blazers too. I'm really into mixing evening pieces with my everyday scruffy vintage jeans and a nice pair of shoes – the fashion industry have labelled this high-low dressing.
For instance, the ability to look like you've just left a pilates class whilst on the way to a sophisticated dinner. It's not to everyones taste, but for me personally, it's where my style is most at ease…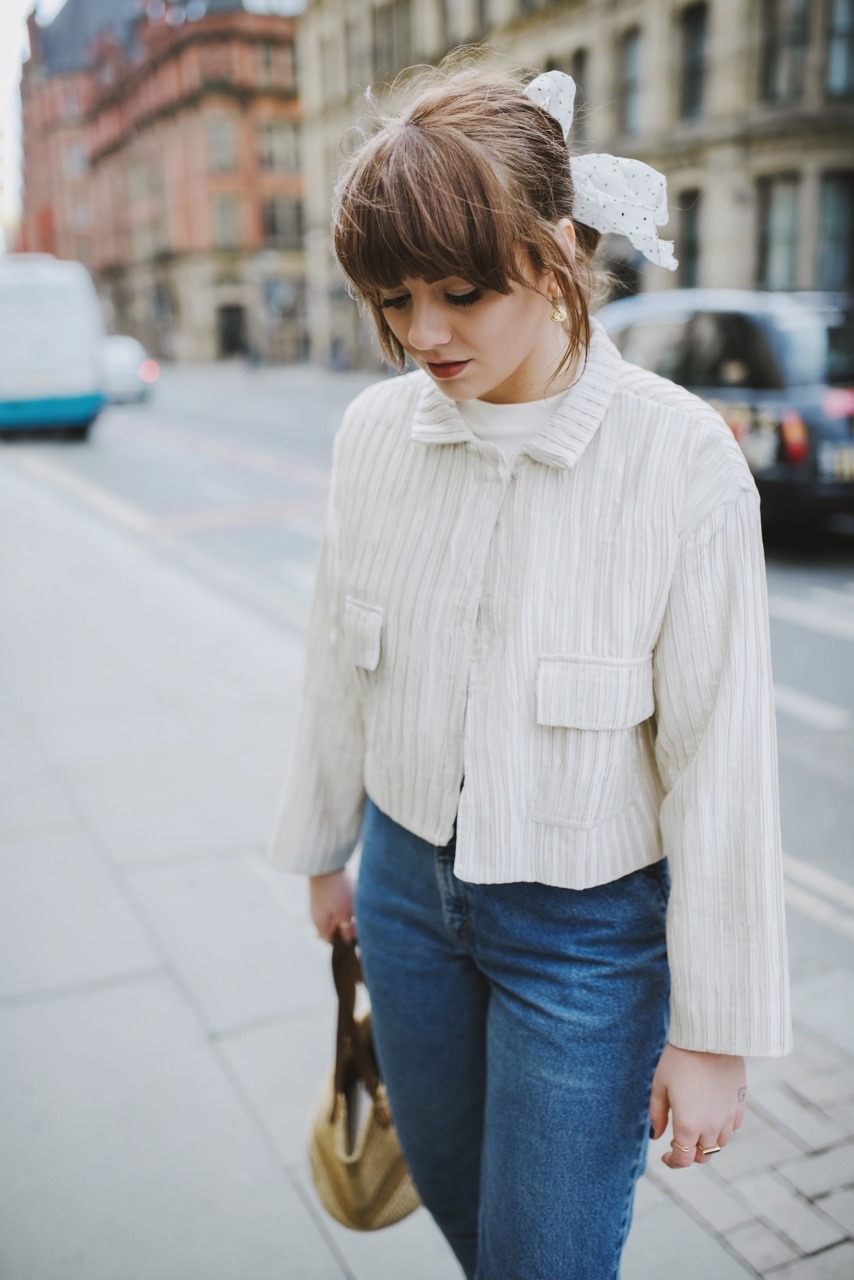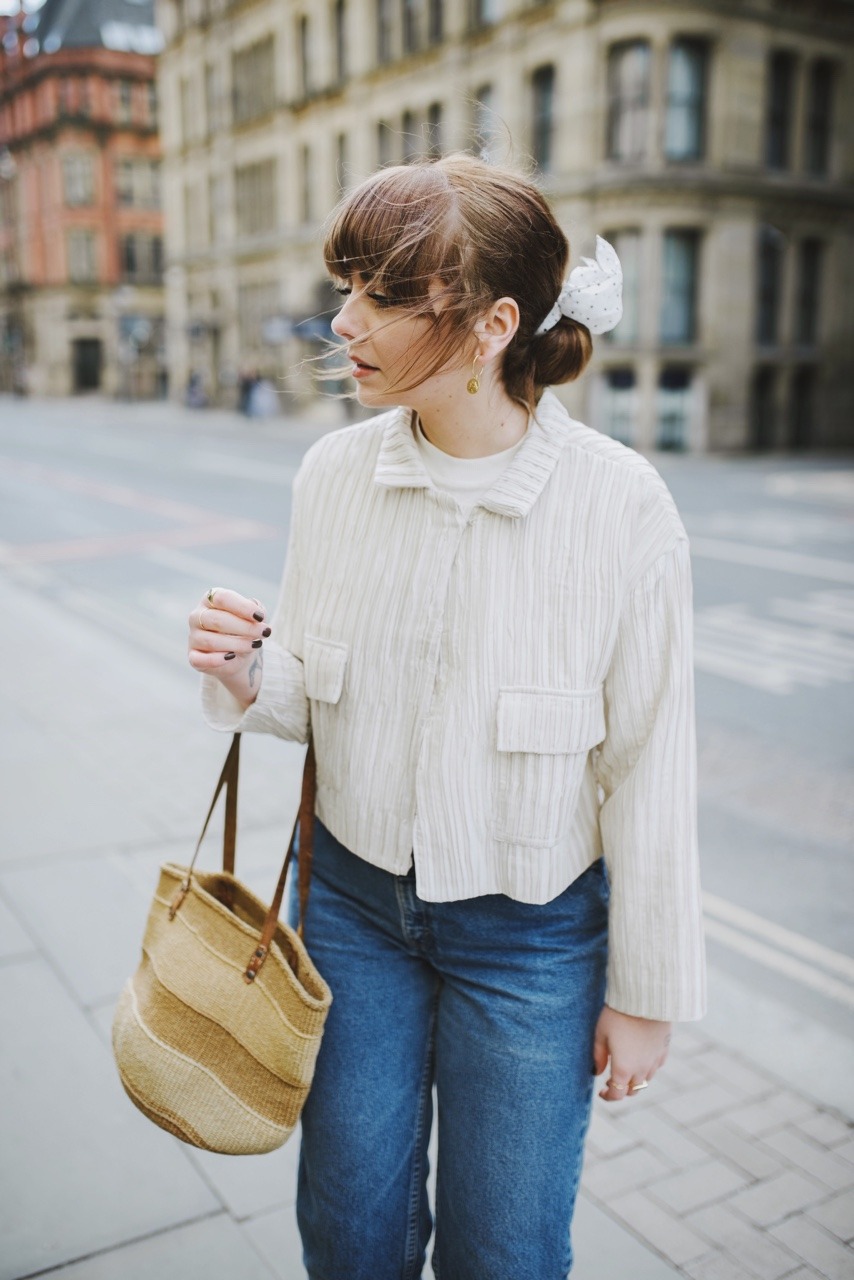 Chances are, if there's an occasion where I'm wearing a trouser suit, or something of a very structured nature – I'll throw in a playful bag and some other accessories that don't take themselves too seriously. When I first saw this jacket, I thought it would be ideal for spring/summer weddings – worn slouched over the shoulders with a midi satin slip for example and a little hand held bag.
 Anyone else dreaming of the Shrimps beaded bag? I keep seeing it on Instagram and trying to convince myself that I don't need to fork out that amount of money for a bag that resembles something my Grandma probably flogged at a car boot sale once…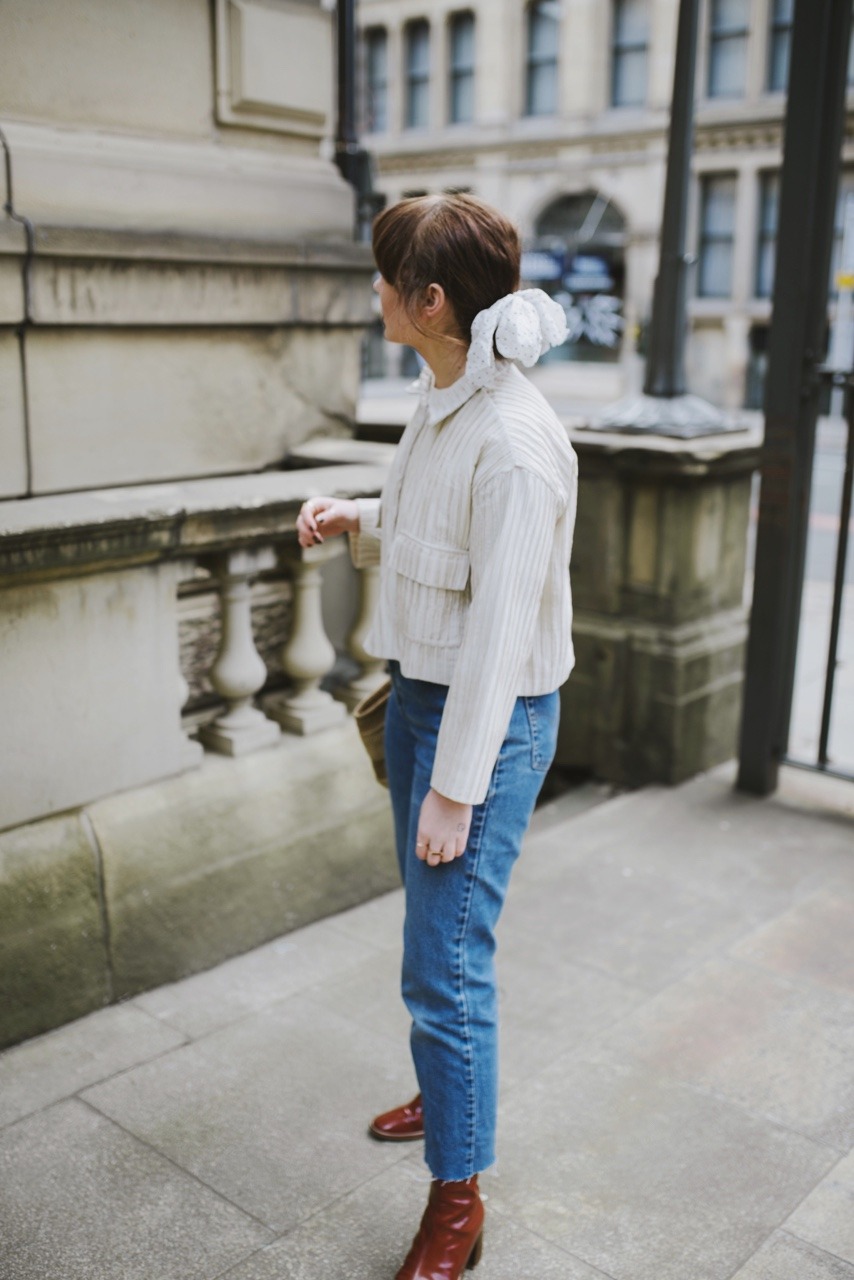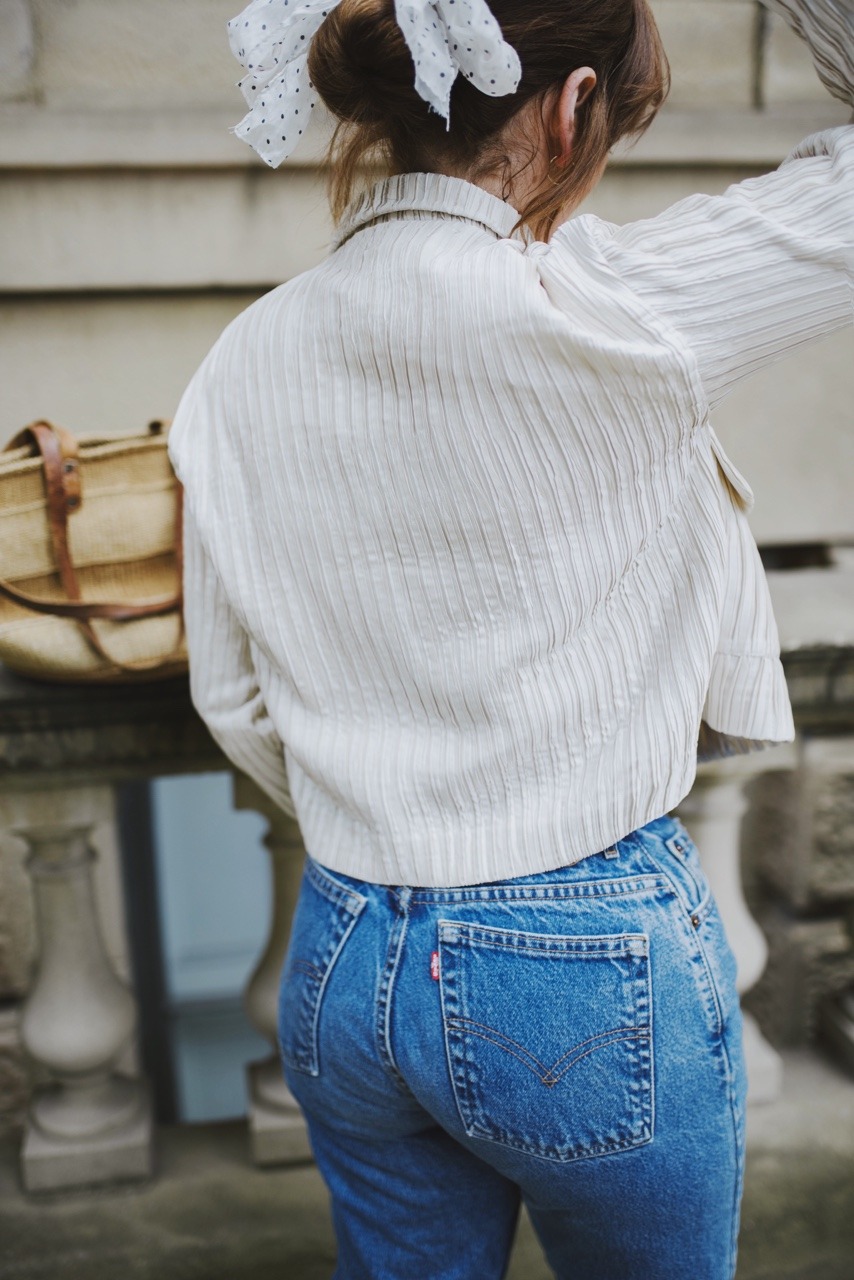 I just adore ugly looking vintage style bags – nothing adds personality to a simple outfit quite like a piece of eccentric arm candy. It will have to remain firmly on my wishlist for the time being!
As much as I think this jacket would be amazing all dolled up, it felt more natural to pair it with denim, and add a simple hair bow to tie the look together. The woven bag adds that playful edge that I'm forever harping on about, and just helps to bring the jacket right back down to earth. The jacket might look too dressy for everyday on the hanger, but this definitely feels like an outfit suitable for running around the city – blue skies being the ideal scenario (but not necessary)…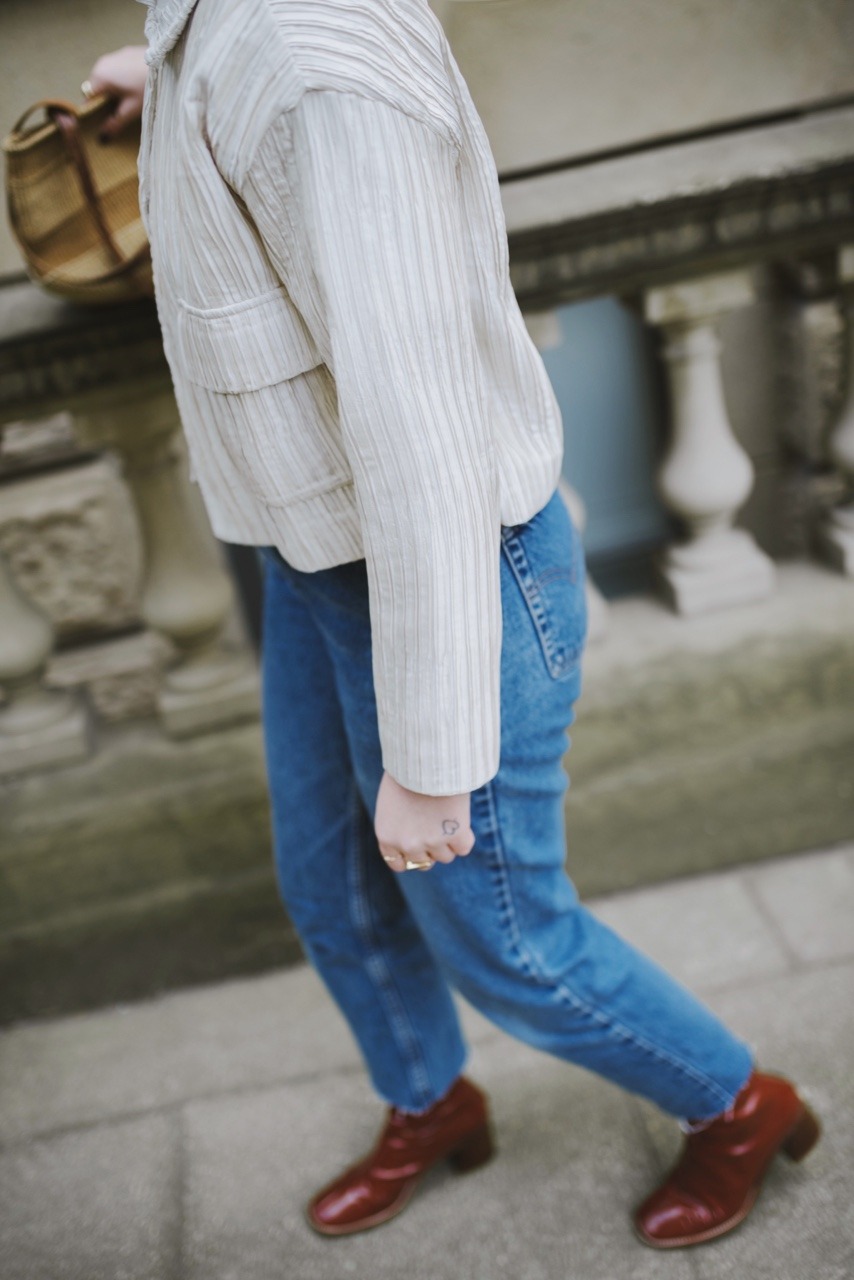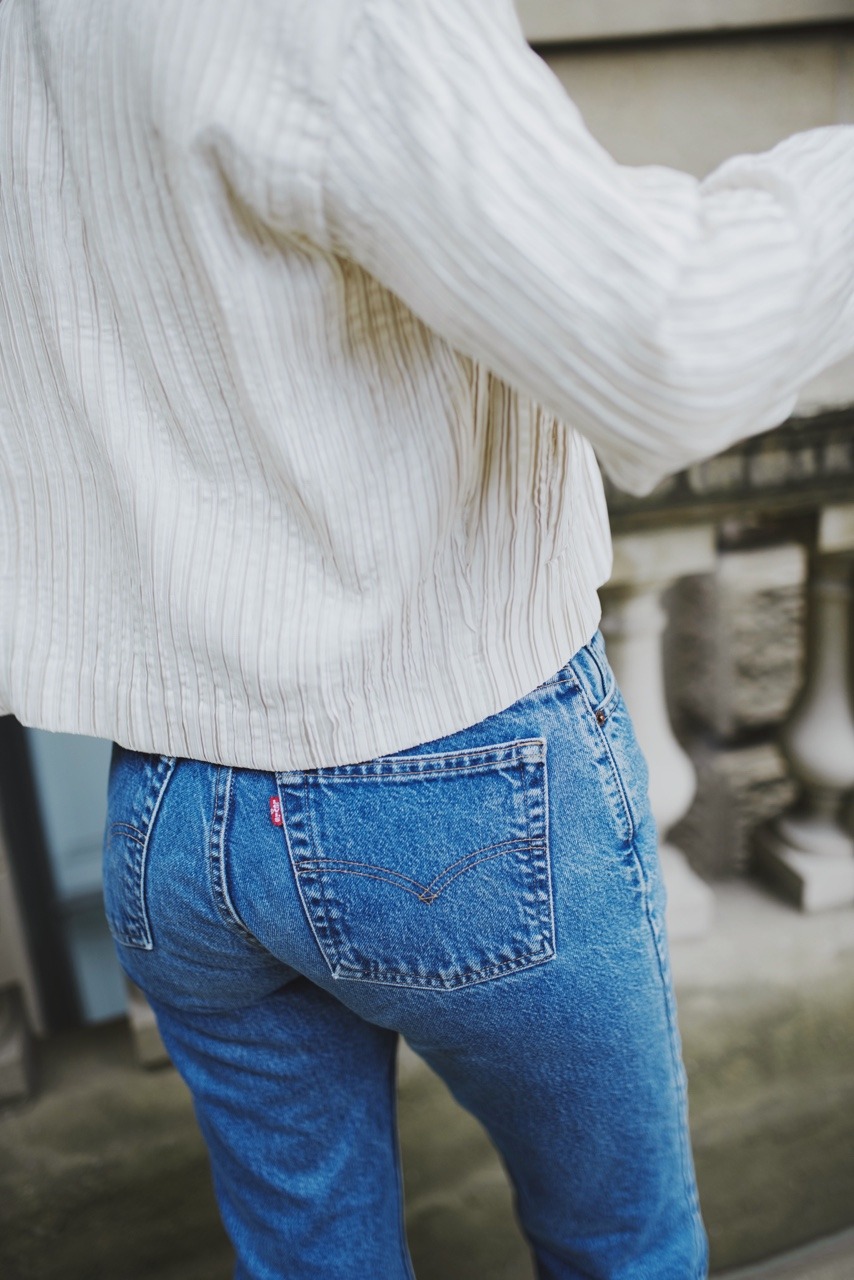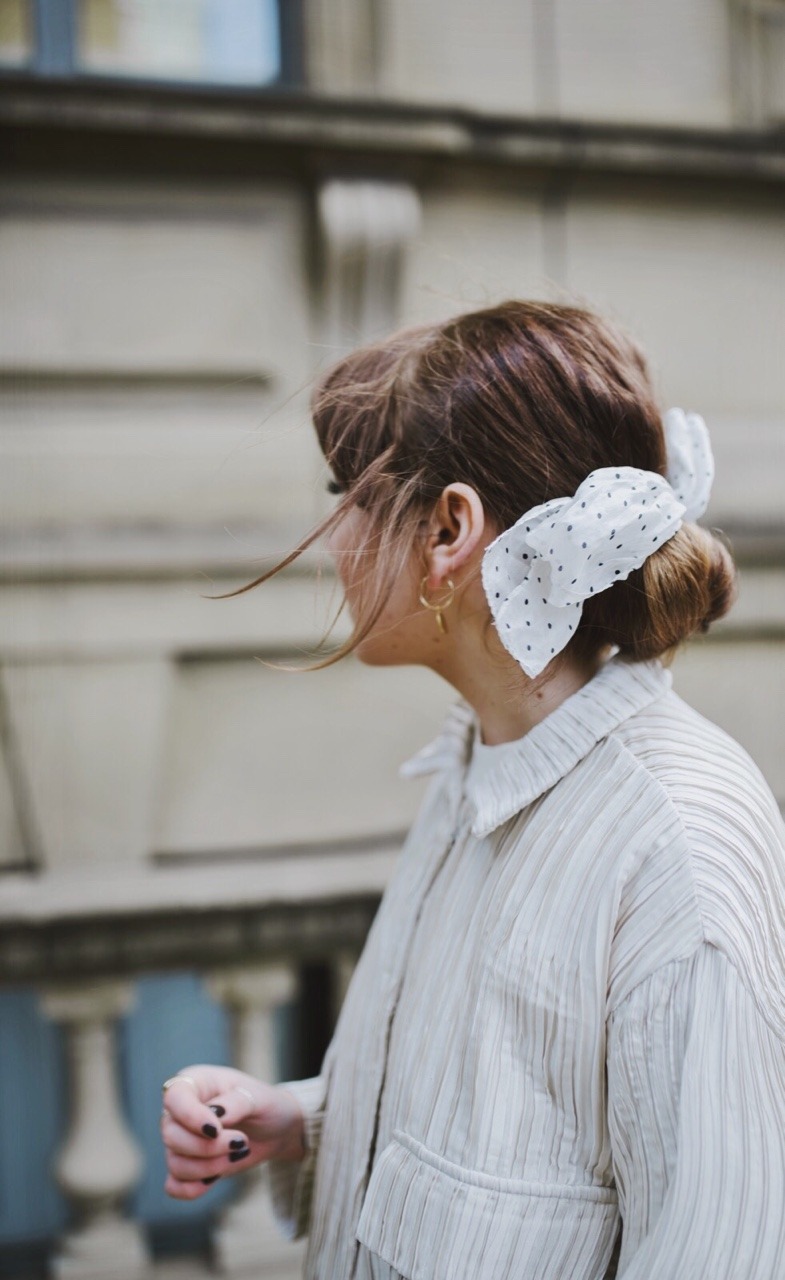 The jacket also has a little fastening just where the collar meets, so wearing something underneath is essential unless you want to flash yourself to passers by. I just opted for a simple cream T-shirt so that it wouldn't take away from the main attraction – I mean, look at those pearlescent pleats in all their glory. It's the type of jacket I want to hang on the outside of my wardrobe, anyone else do that with their favourite items? It's like an art piece all by itself, and makes me feel all kinds of fancy as soon as I put it on… 
Alice x
---
Photographs by Adriana
Jacket | Paloma Wool
Jeans | vintage Levi (similar here)
Boots | Miista
Hair bow | vintage
Bag | vintage (similar here)
SHOP THE LOOK