*This trip was kindly hosted by Canopy And Stars. All words & imagery are my own as always.
I recently spent a couple of nights 'off grid' in rural Herefordshire – nestled amongst eighteen acres of wildlife reserve was our sweet little treehouse style abode!
The sun luckily came out the moment we arrived which meant the perfect opportunity to get aquatinted with the surroundings! I've been lucky enough to stay in lots of wonderful cabins/tree houses etc over the years so I'm no stranger to a compost toilet or the disappearance of three pin plug sockets! I'm always eager to see the efforts that the each place makes to pull their guests back towards nature and away from the stresses of modern life. It's always a bit jarring finding yourself without phone signal or wifi – there's this sense that you're in a slightly different universe, cut off from reality and anything could happen…
Scary to some I would imagine, but exciting to me!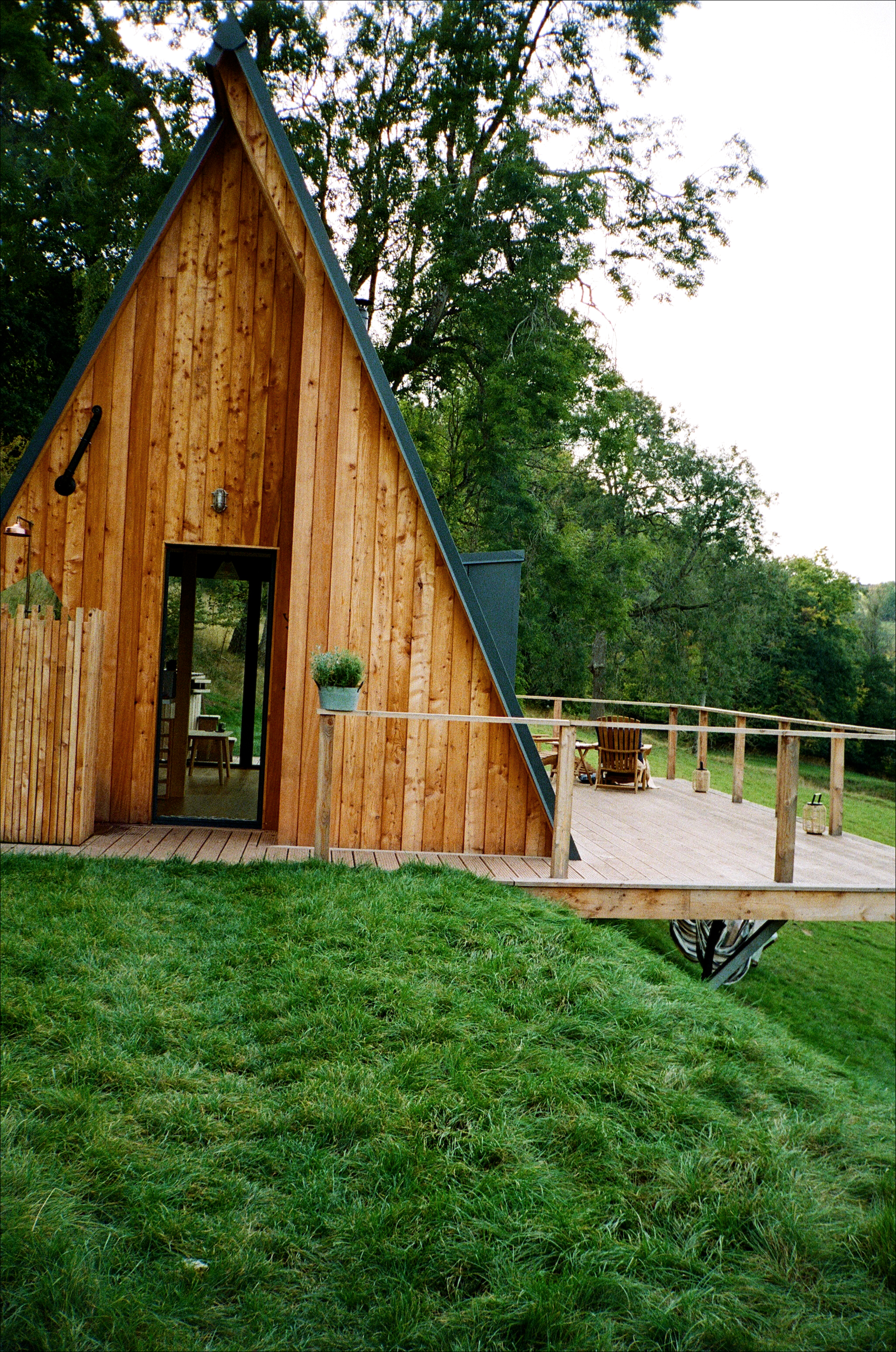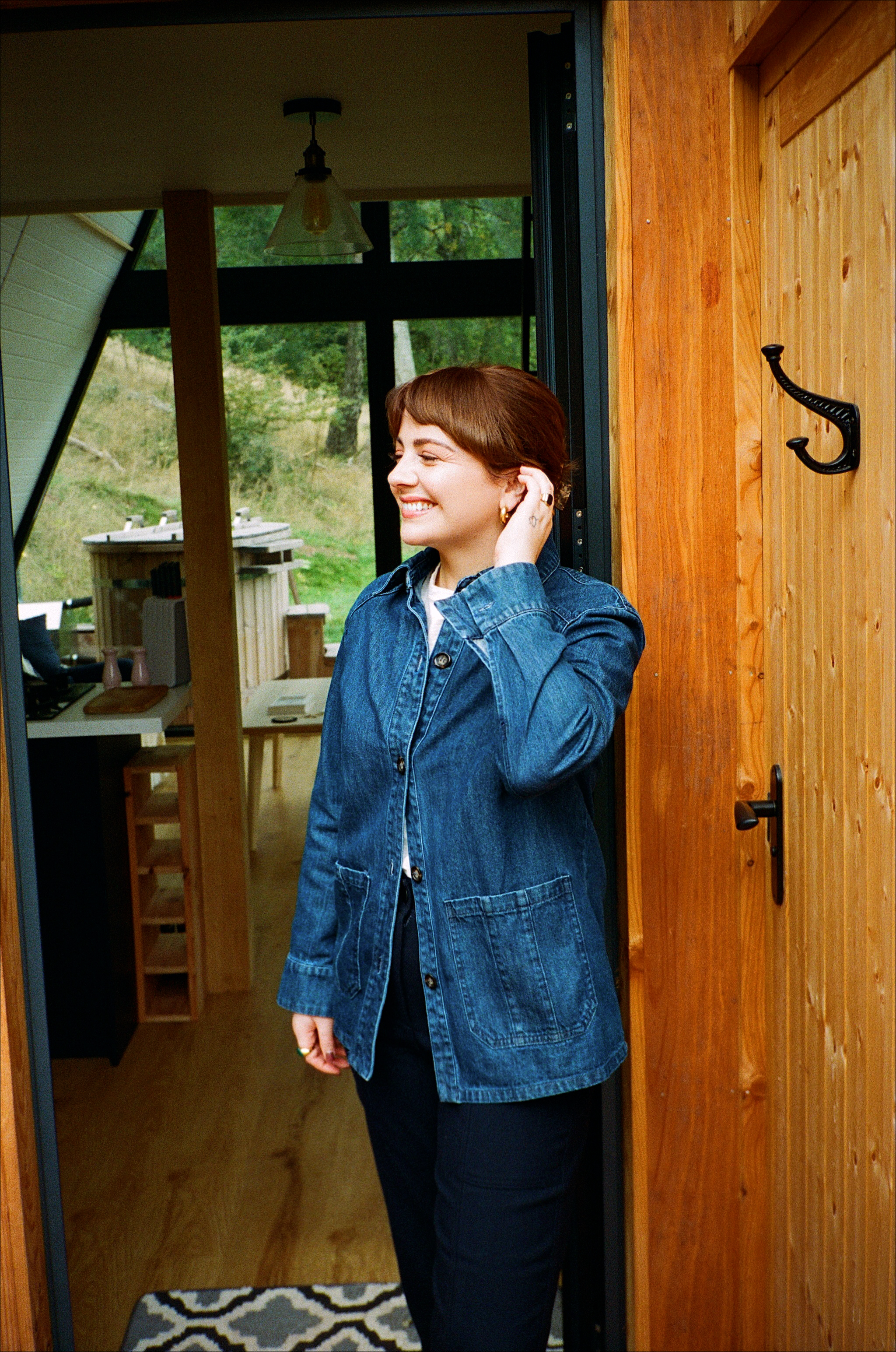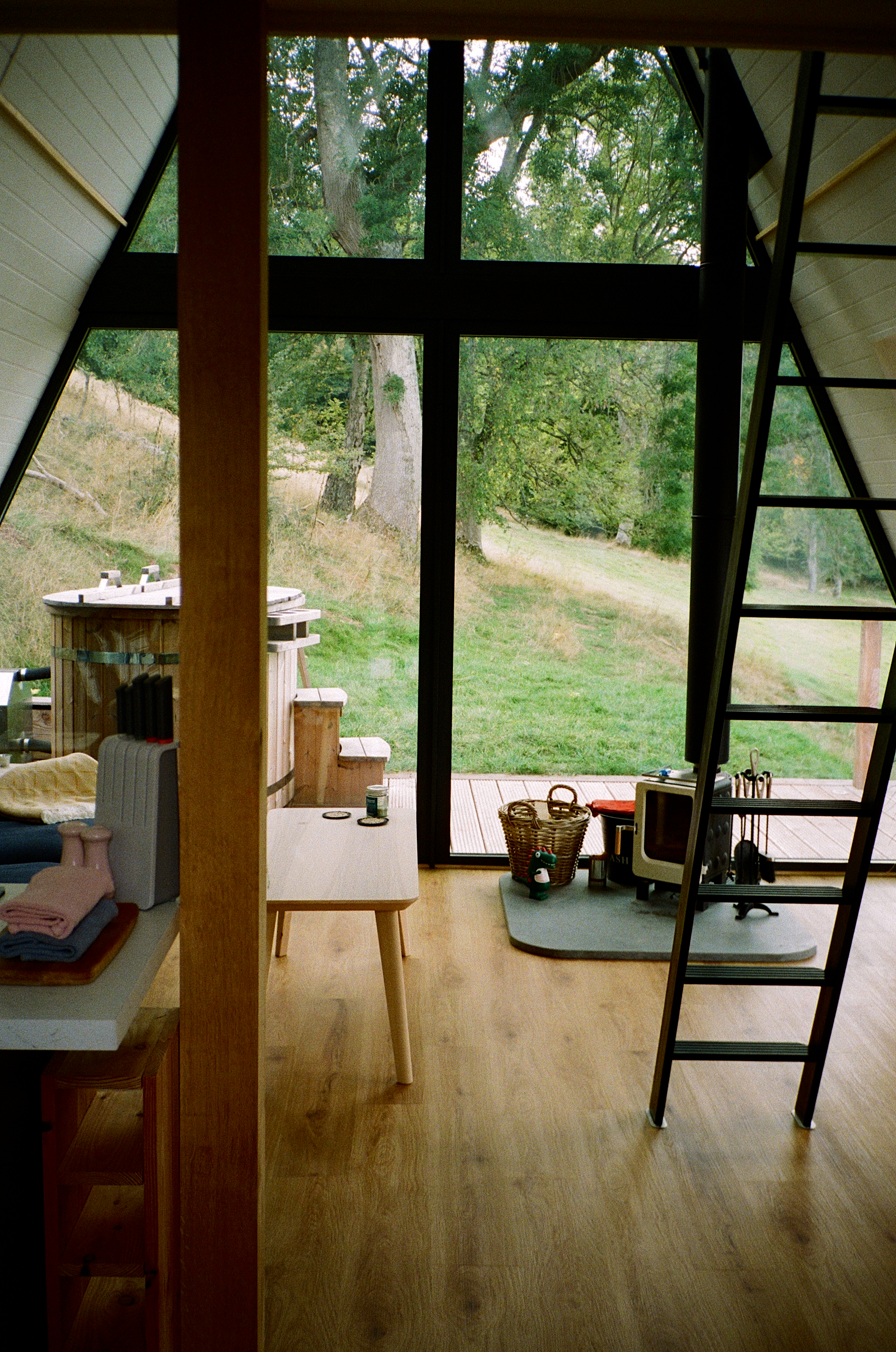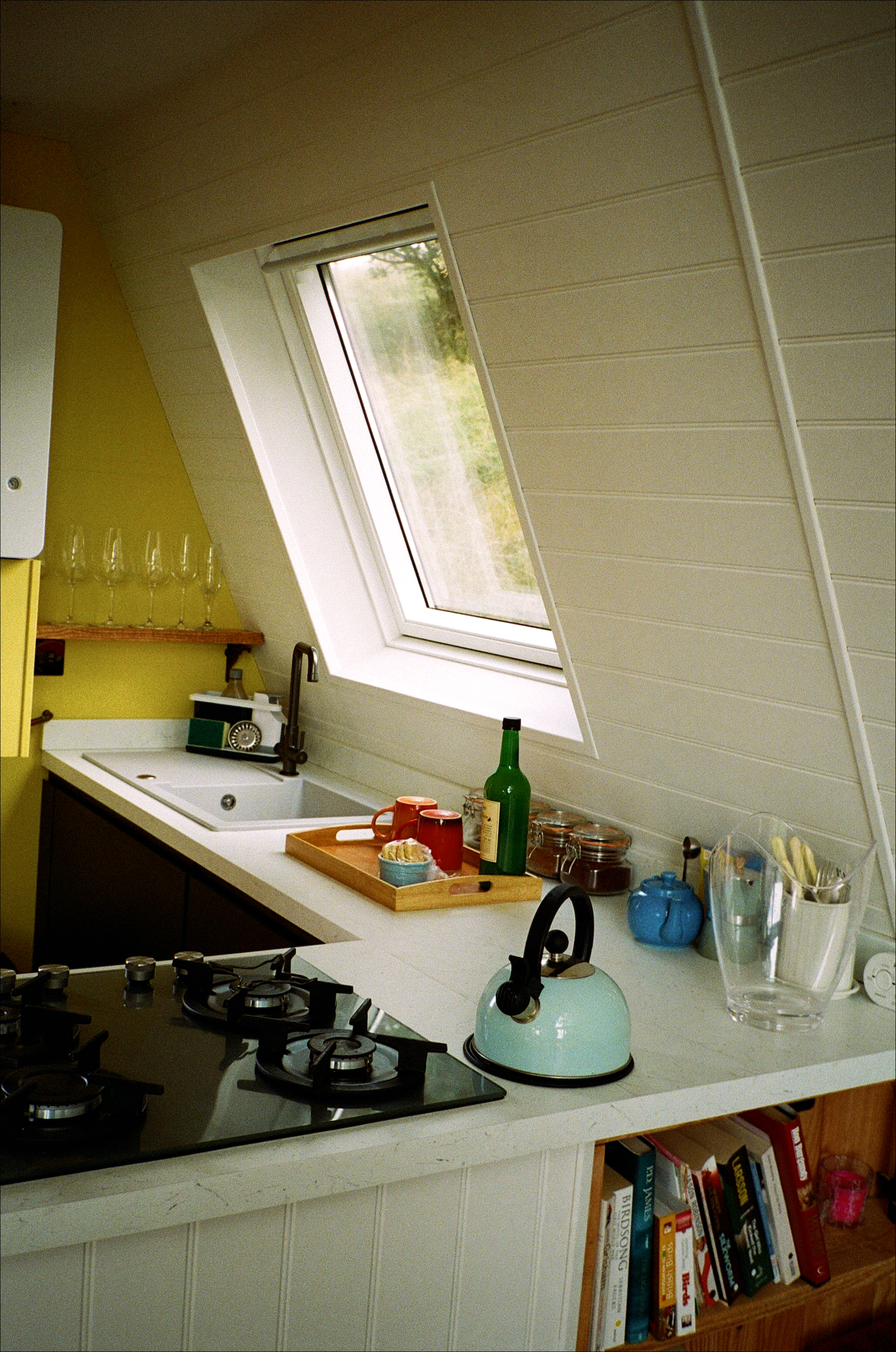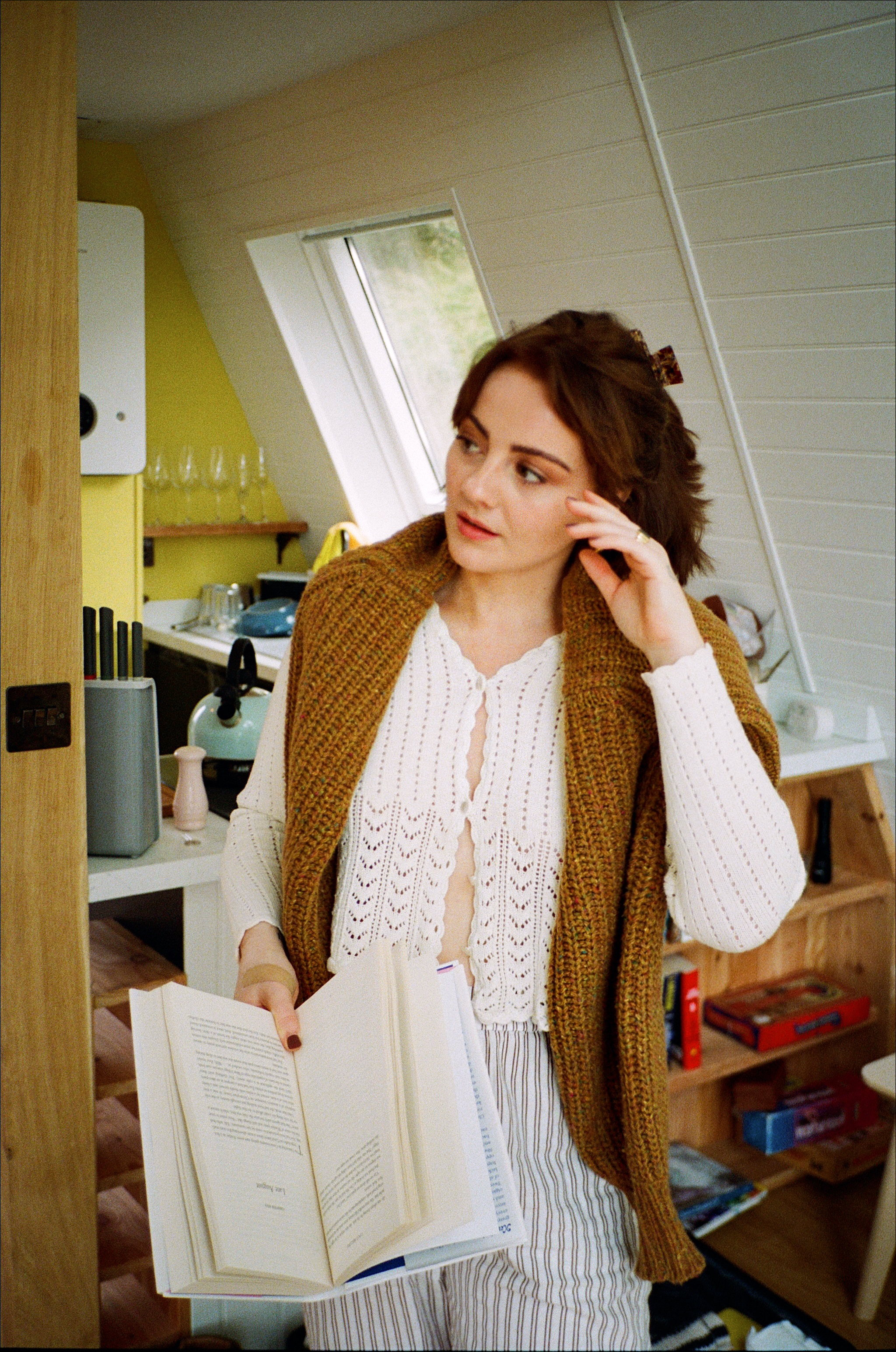 A Frame is the perfect getaway for anyone that fancies a a few days of peace and quiet. Whilst there are a couple of other sister locations to choose from on the same site – A Frame is ideal if (like me) you appreciate architecture and want something that looks impressive when it's all lit up at night. Seriously, I went and admired it from the surrounding field's a few times after dark and it's stunning!
There is electricity but all the home comforts are powered by solar panels and it's USB only if you want to plug anything in. We coped without a hairdryer for the two days and just took a couple of power banks with us to charge our phones! If you're thinking of staying in the depths of winter then I'd maybe suggest finding a USB hairdryer if you really want to wash your hair or there's always the option to dry off by the log burner inside. I'd also recommend packing lots of cosy layers and some board games or jigsaws etc to keep you entertained in the evenings. We had such a nice time cooking fresh pasta and devouring it with a glass of wine on the wrap around balcony. We then sauntered back inside as the sun went down and played endless rounds of checkers with the fire cracking away in the background…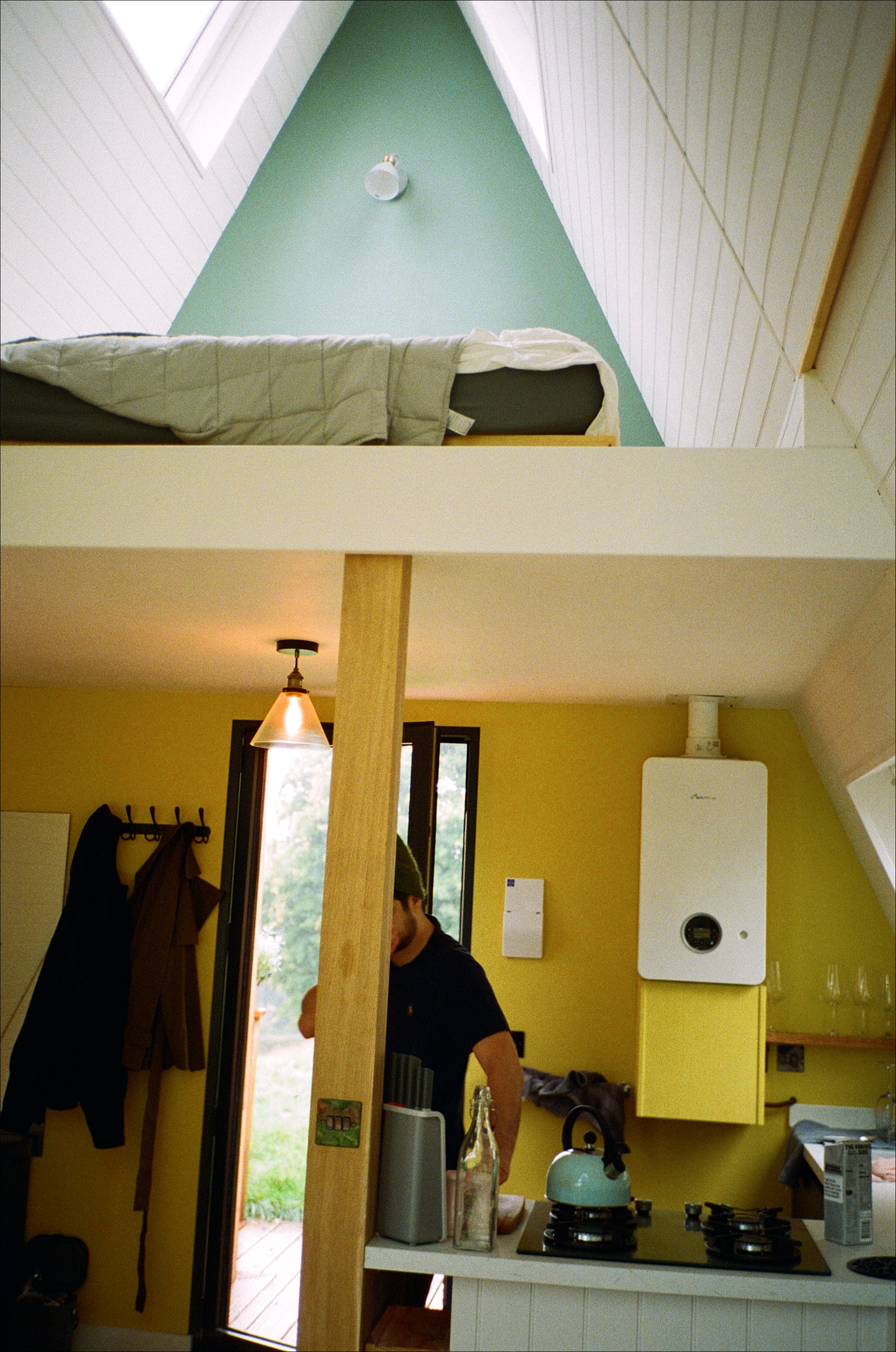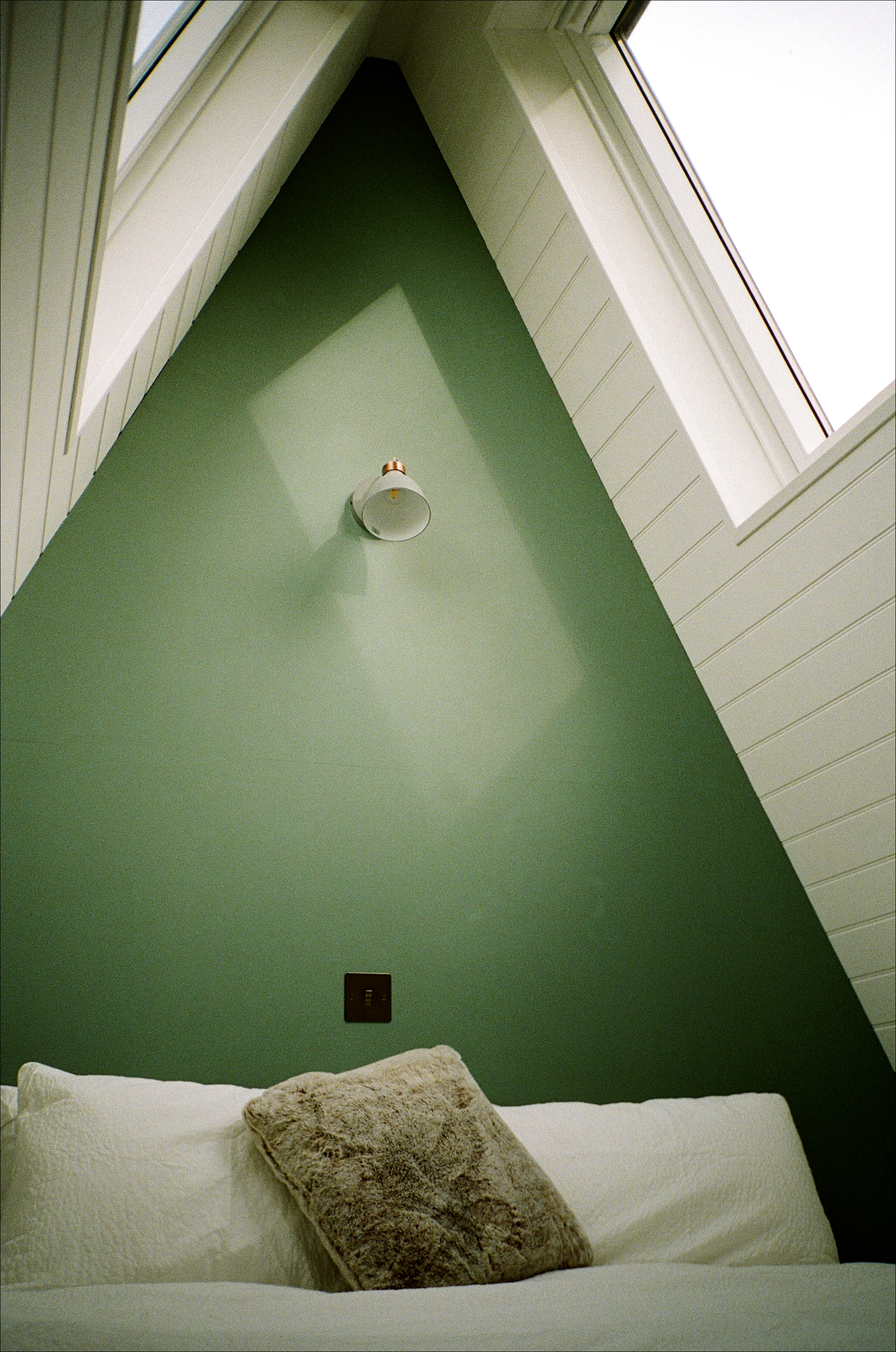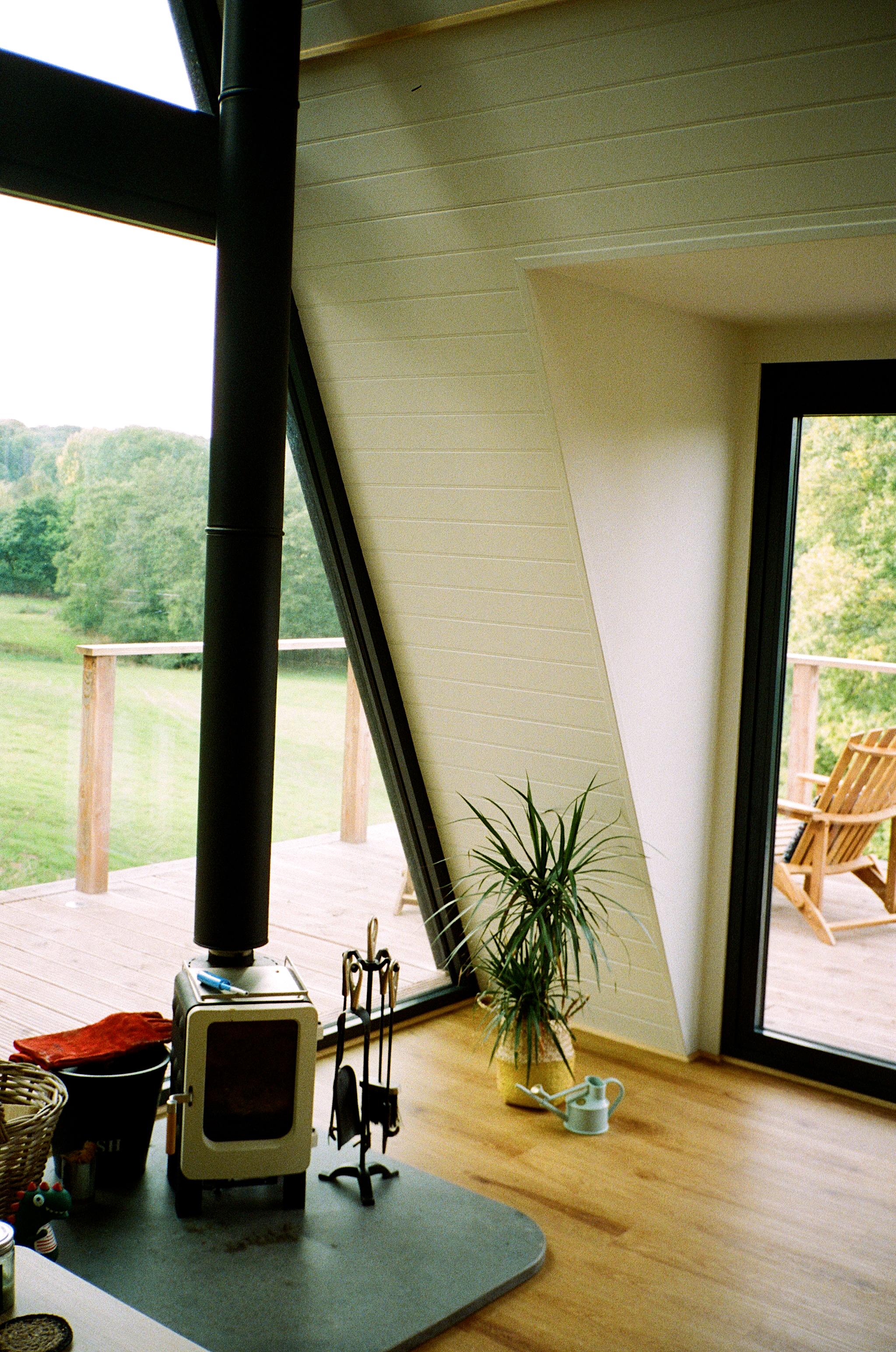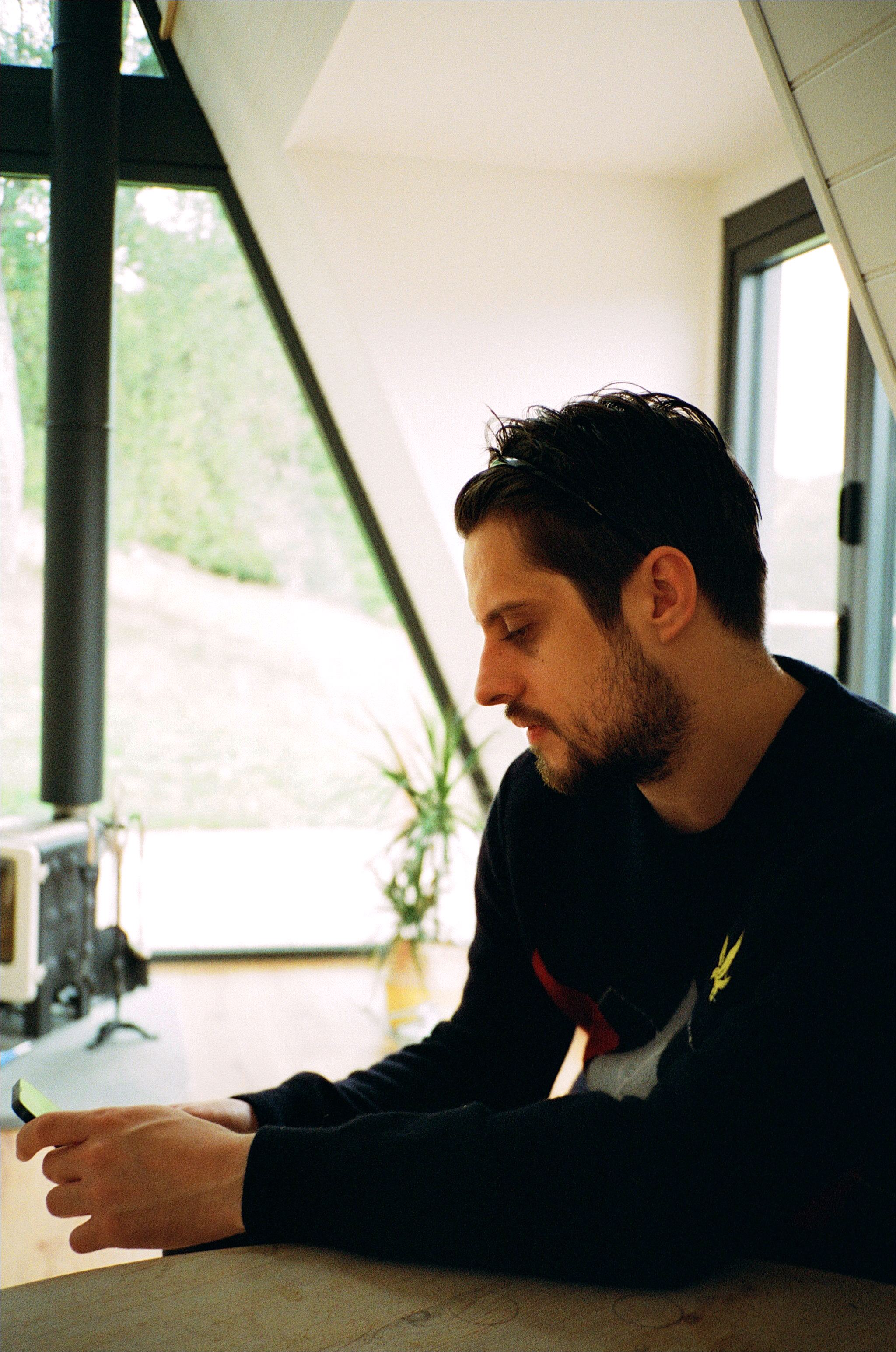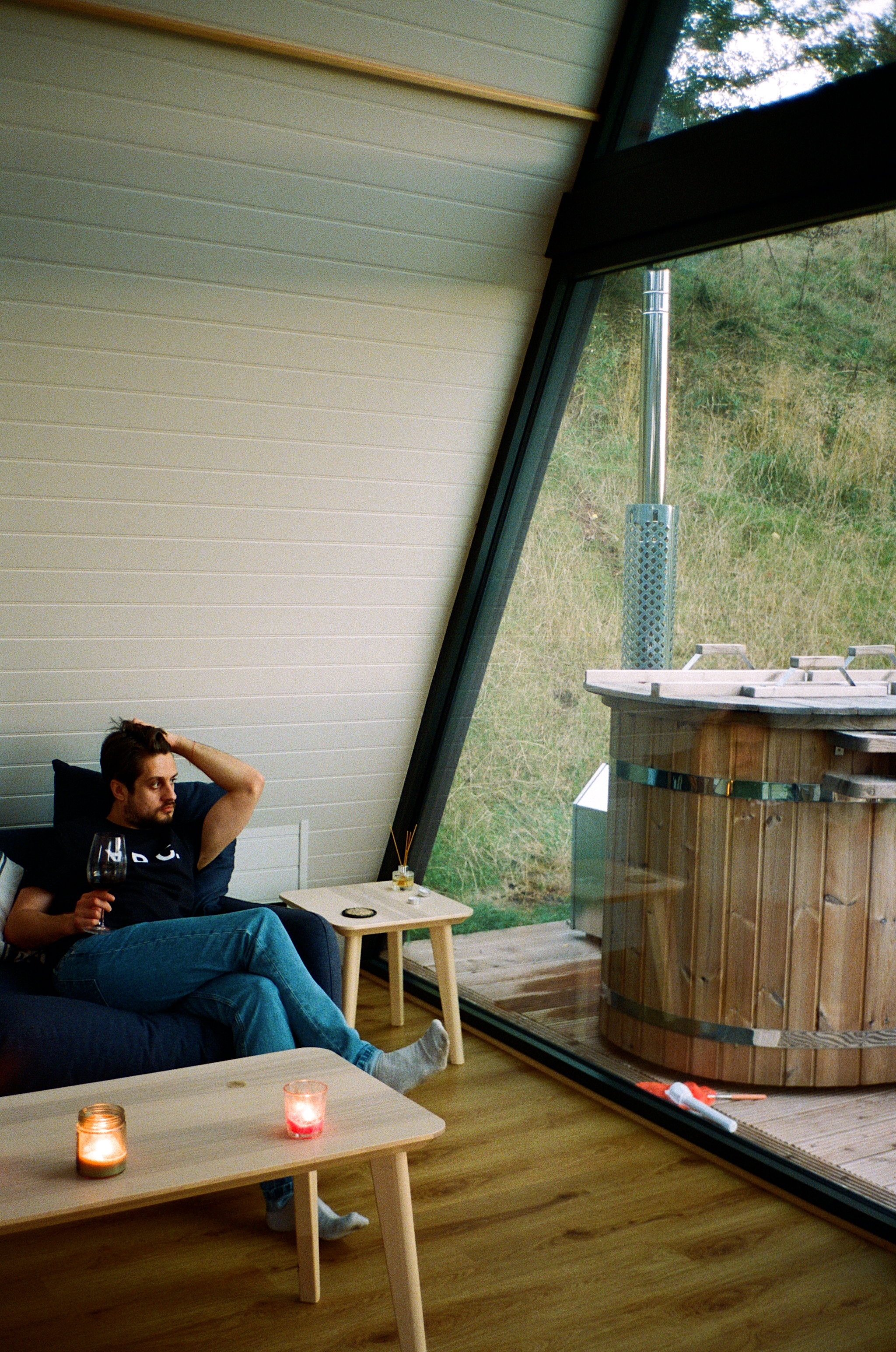 There's a mezzanine style bedroom situation which is very fun but something to bear in mind before booking! It felt very cosy to climb up the ladder each evening and read our books nestled away from the outside world…
Reading conditions don't really get much better!
There's also a wood fired hot tub which is perfect for the evening times once it's fully warmed up throughout the afternoon. If you're of fan of building fires then this place will certainly keep busy between the various log burners that need tending to! There's something very wholesome and cosy about reaping the rewards of your hard-work hours later – you can't just flick a switch and have the hot tub or fires ready which automatically encourages you to slow down. This is the kind of place that really gives you no option other than to slow down (in all senses).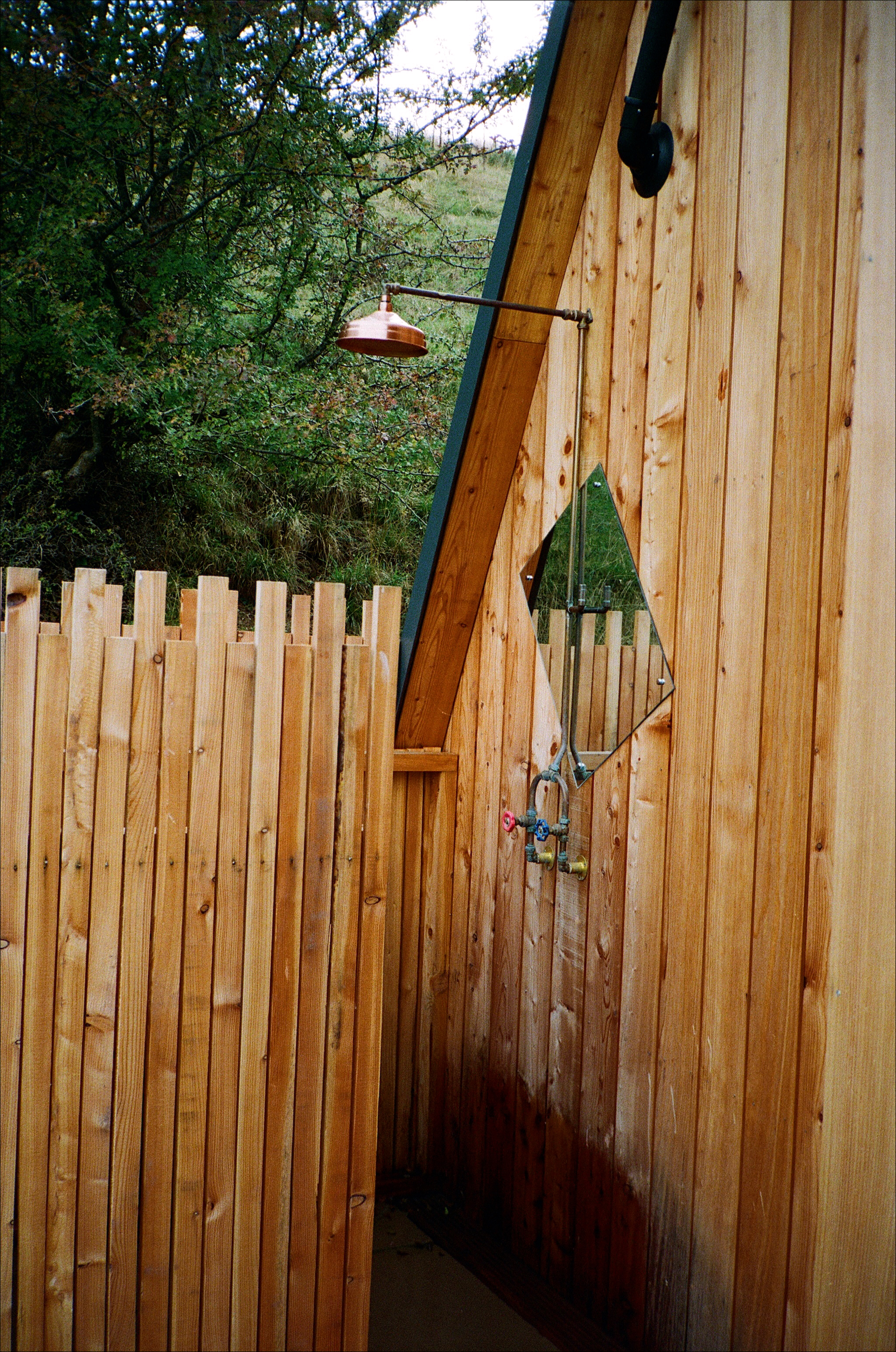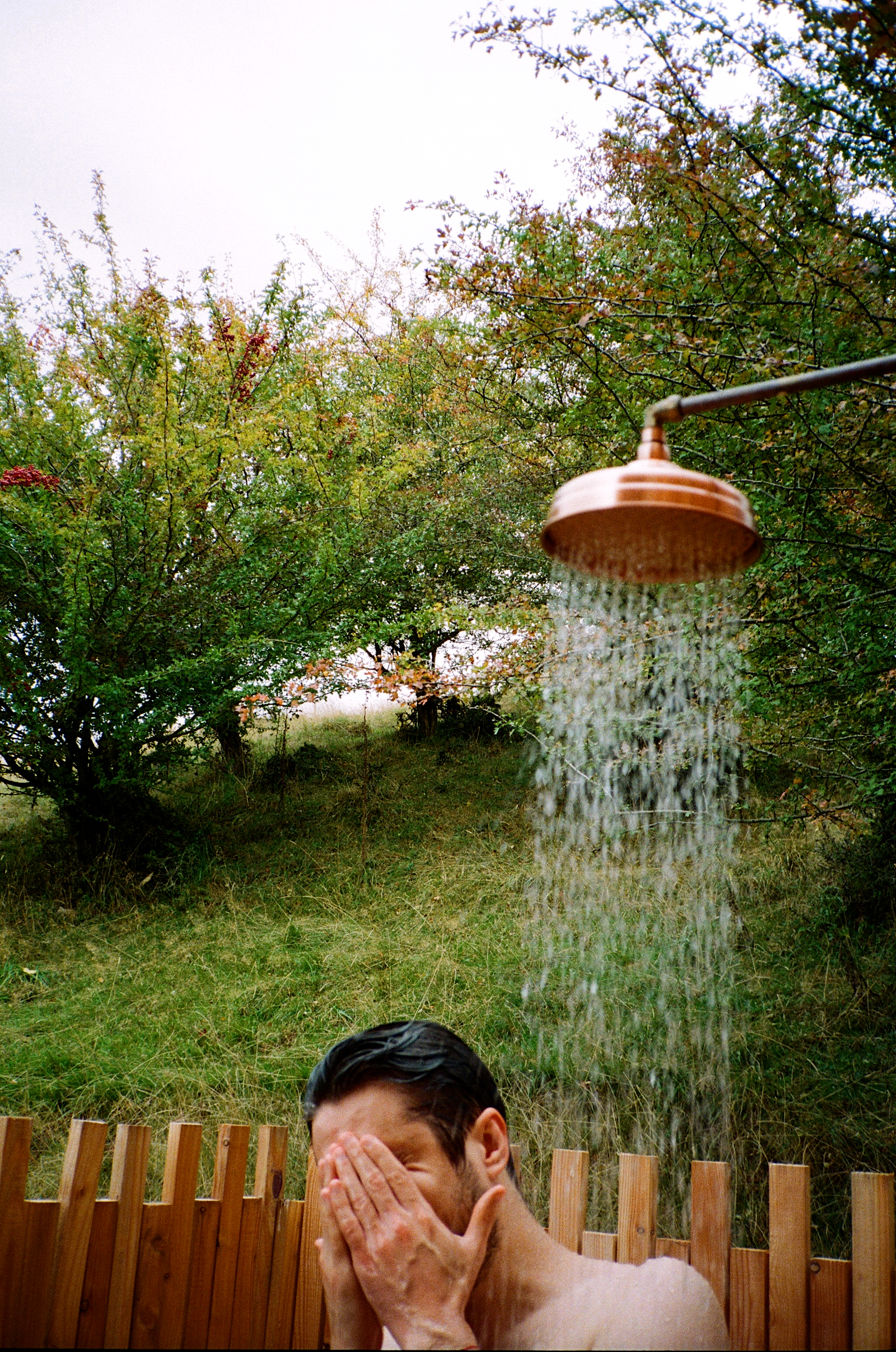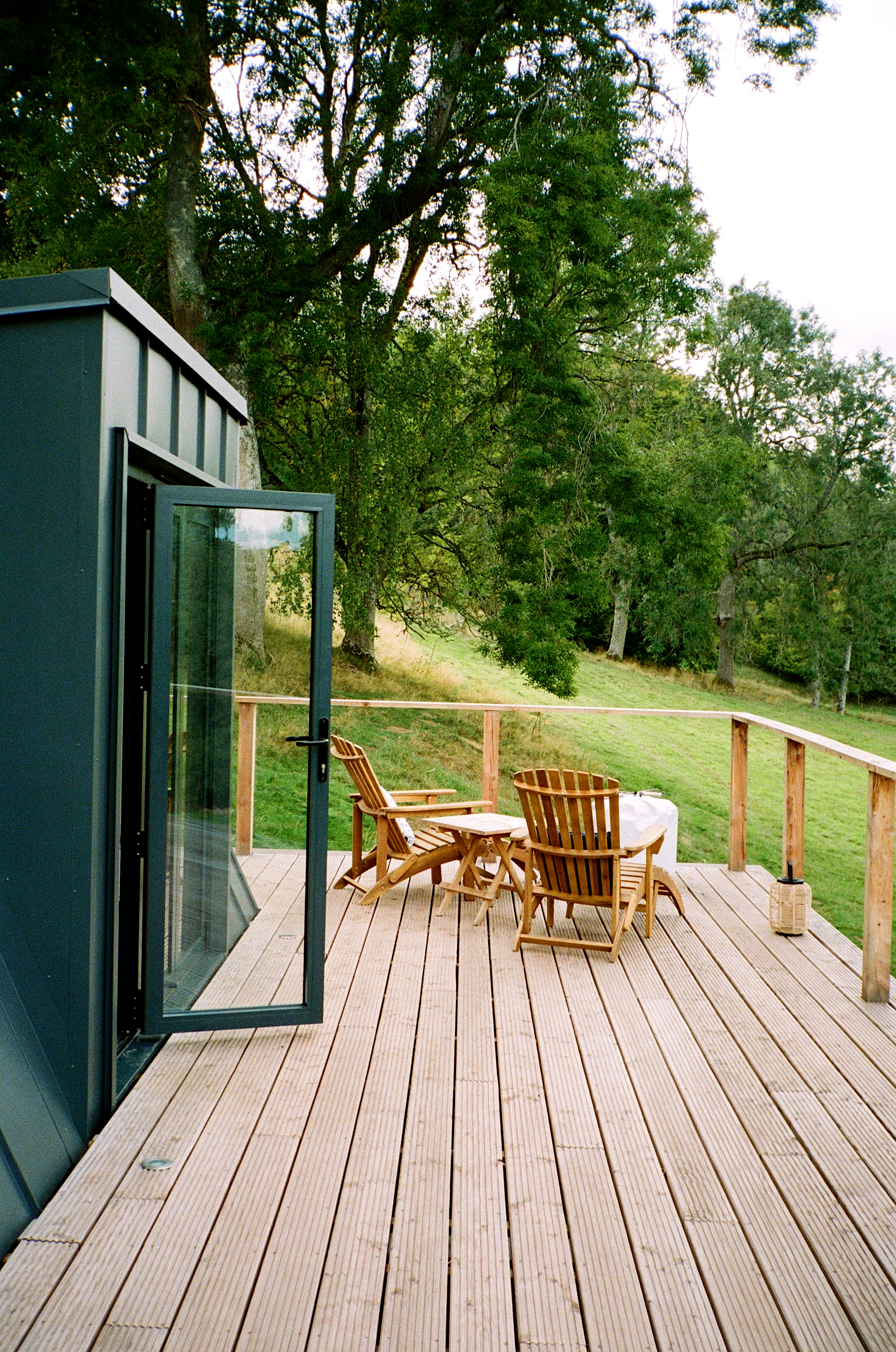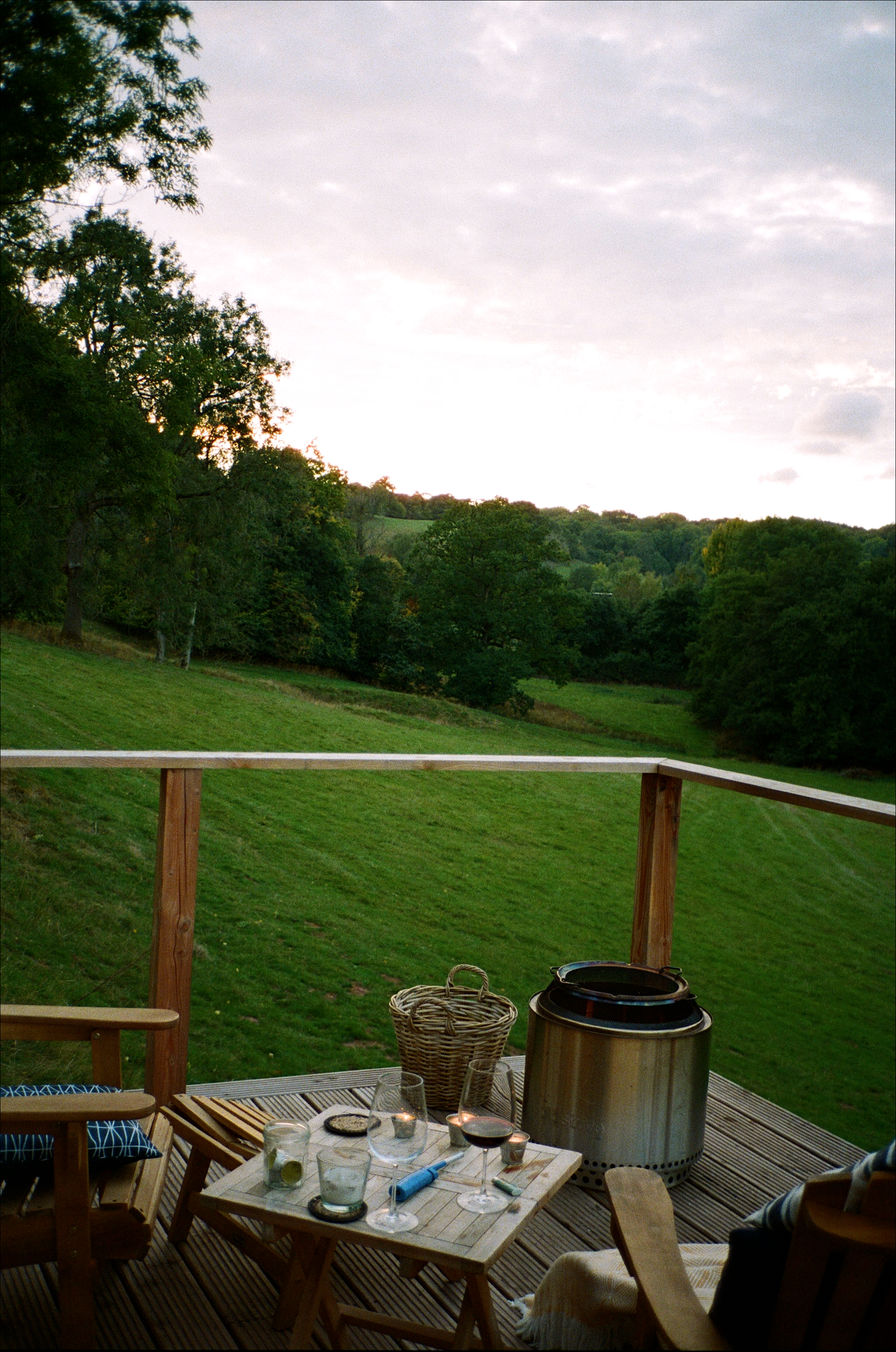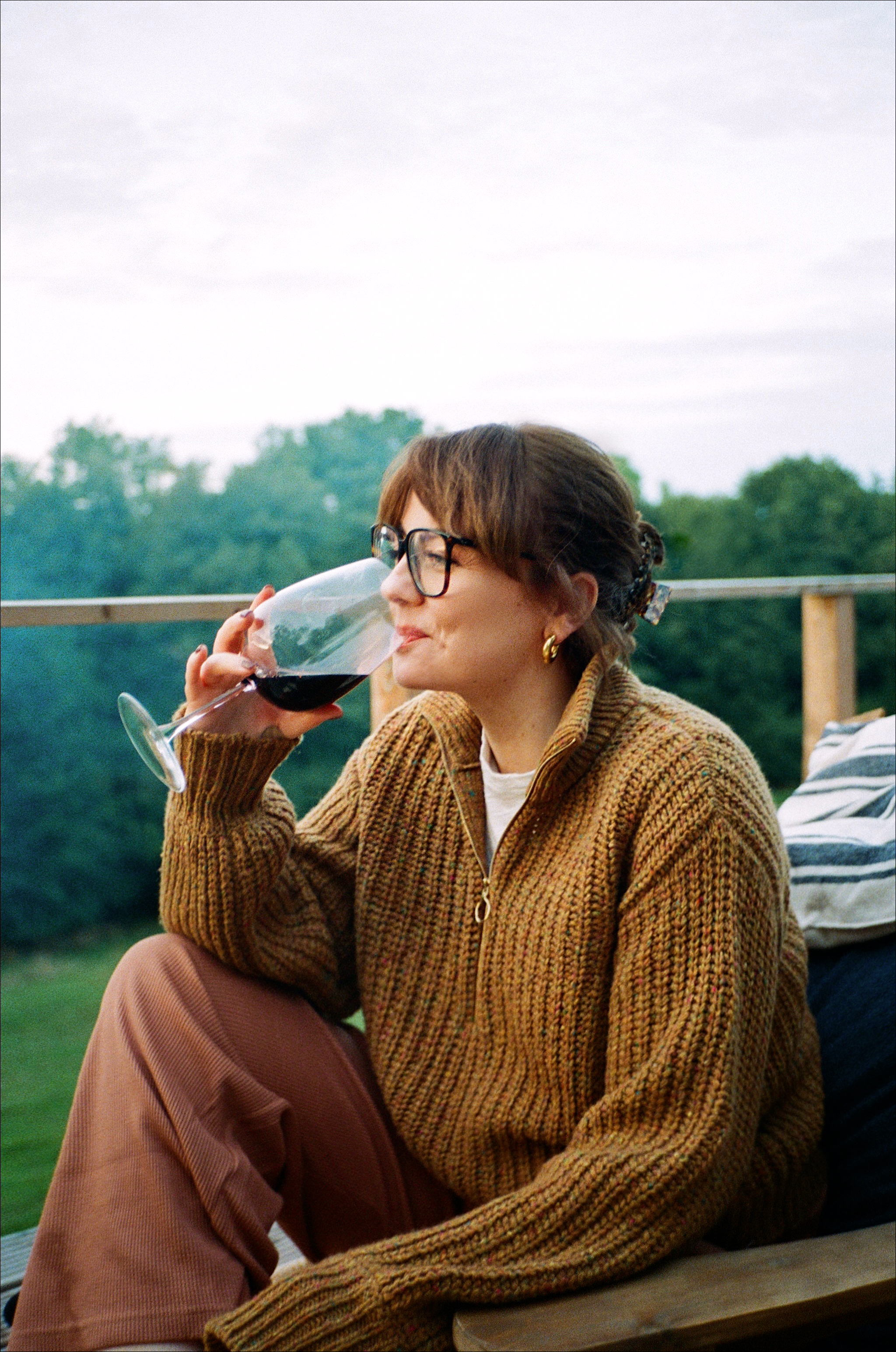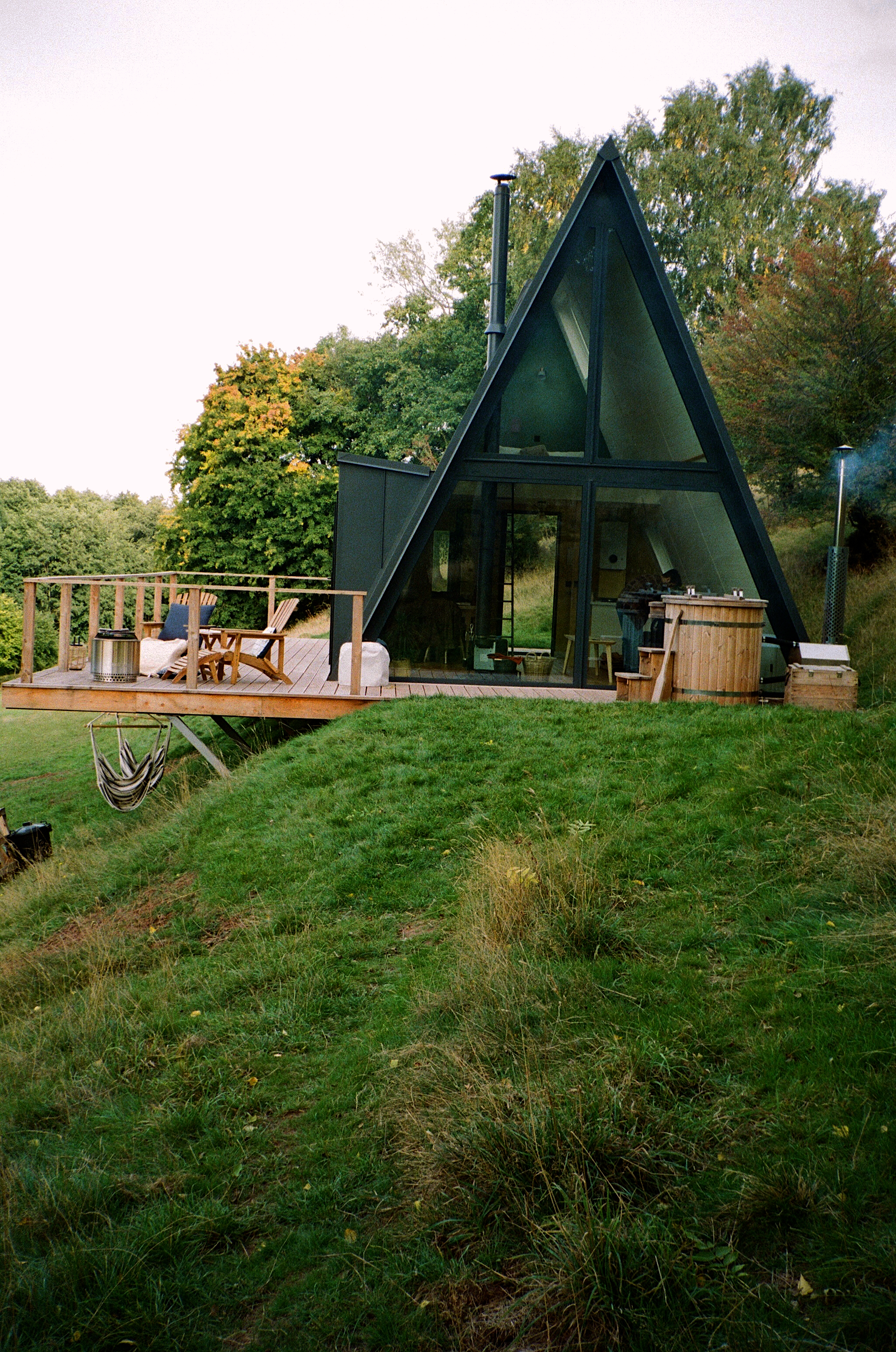 We didn't explore much as we travelled by train (definitely possible without too much stress if you book local taxis in advance) but travelling by car obviously leaves you with a lot more options when you arrive. I'd suggest a trip to Hay-On-Wye if possible – I've been a few times and it's a beautiful little town (especially if you're into your bookshops!).
There's a few local walks that are recommended and a pub/shop you can walk to in under an hour which we did one afternoon – other than that I would advise bringing everything with you that you need for an enjoyable weekend out of the city…
You can read more about A Frame or book your stay here! 
---
Photographs taken on film | Contax T2 camera with Portra 800 film!