*AD| This post features a paid partnership with COS UK & Shoplooks.
When it comes to seasonal staples that stand the test of time, I always think of COS! They create those simple but chic silhouettes like nowhere else on the high street and never fail to offer something more refined and unique. It's actually one of the few stores on the high street that I still make time to browse whenever I have a spare half an hour in town. As a person that doesn't always find it easy to dress for the summer months (I'm a layers gal through and through), I can always count on COS for inspiration. With this in mind, I thought I'd talk you through a few of my current favourite pieces that are currently available at COS – focusing on those statement dresses that are bound to be wardrobe saviours for many moons to come…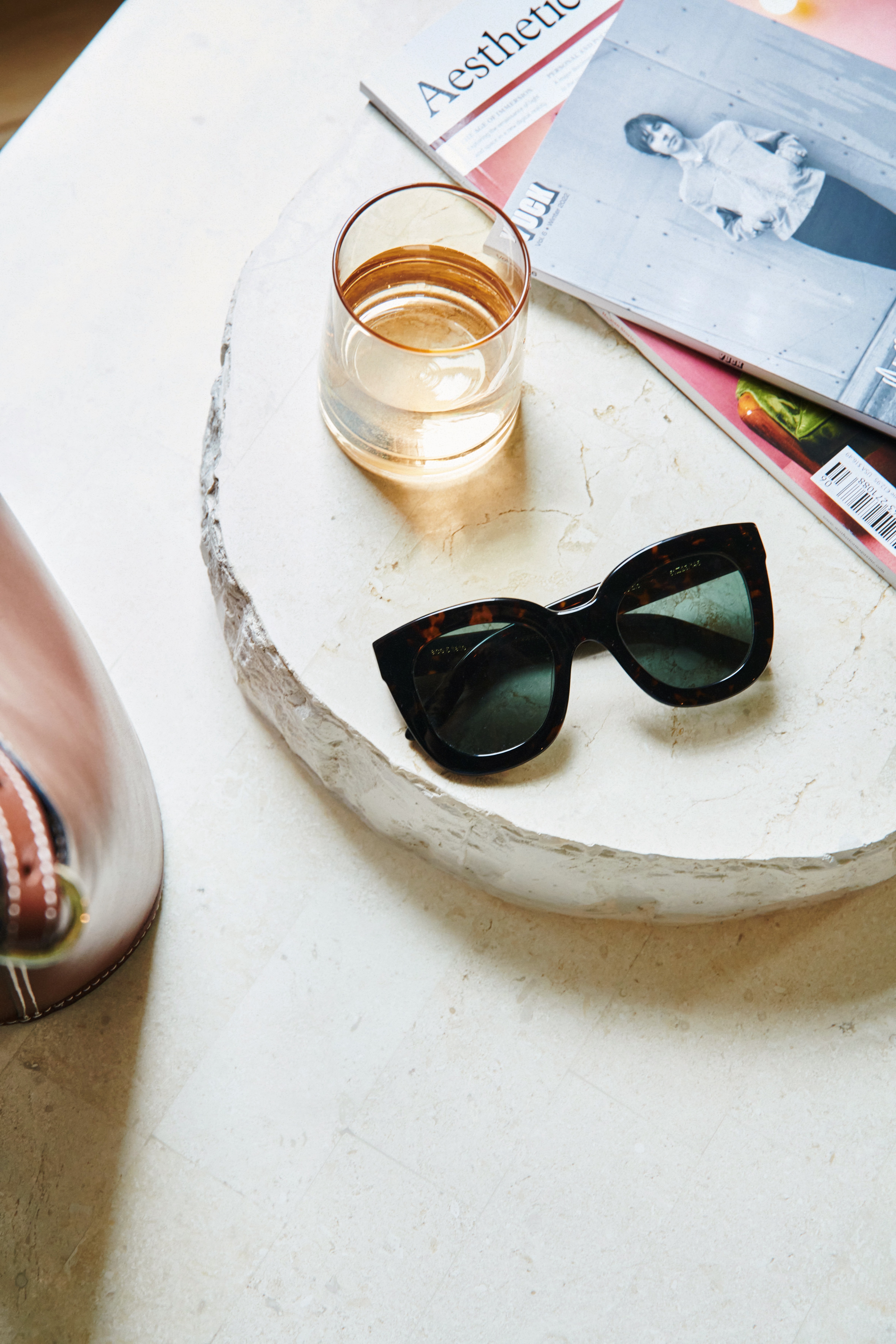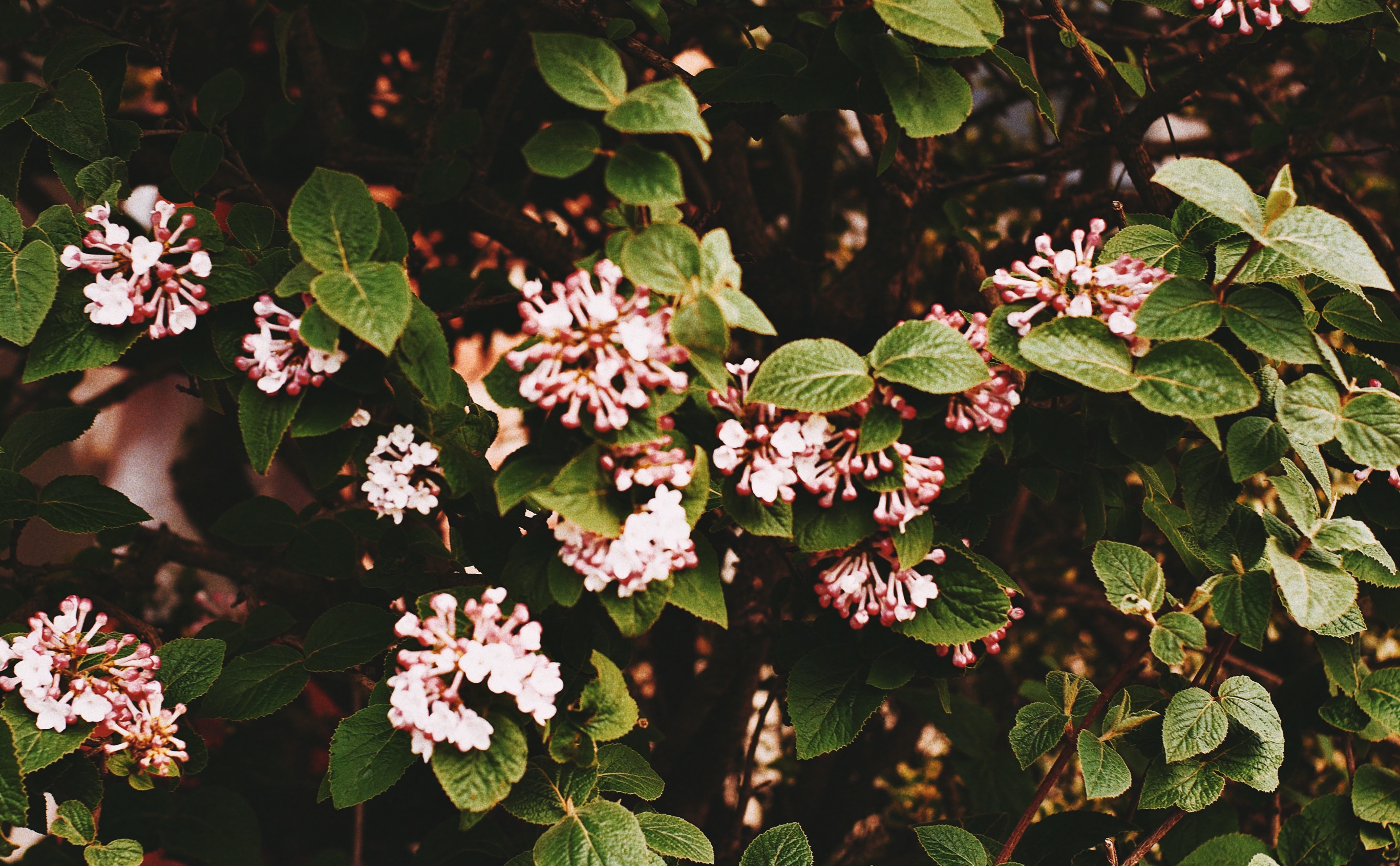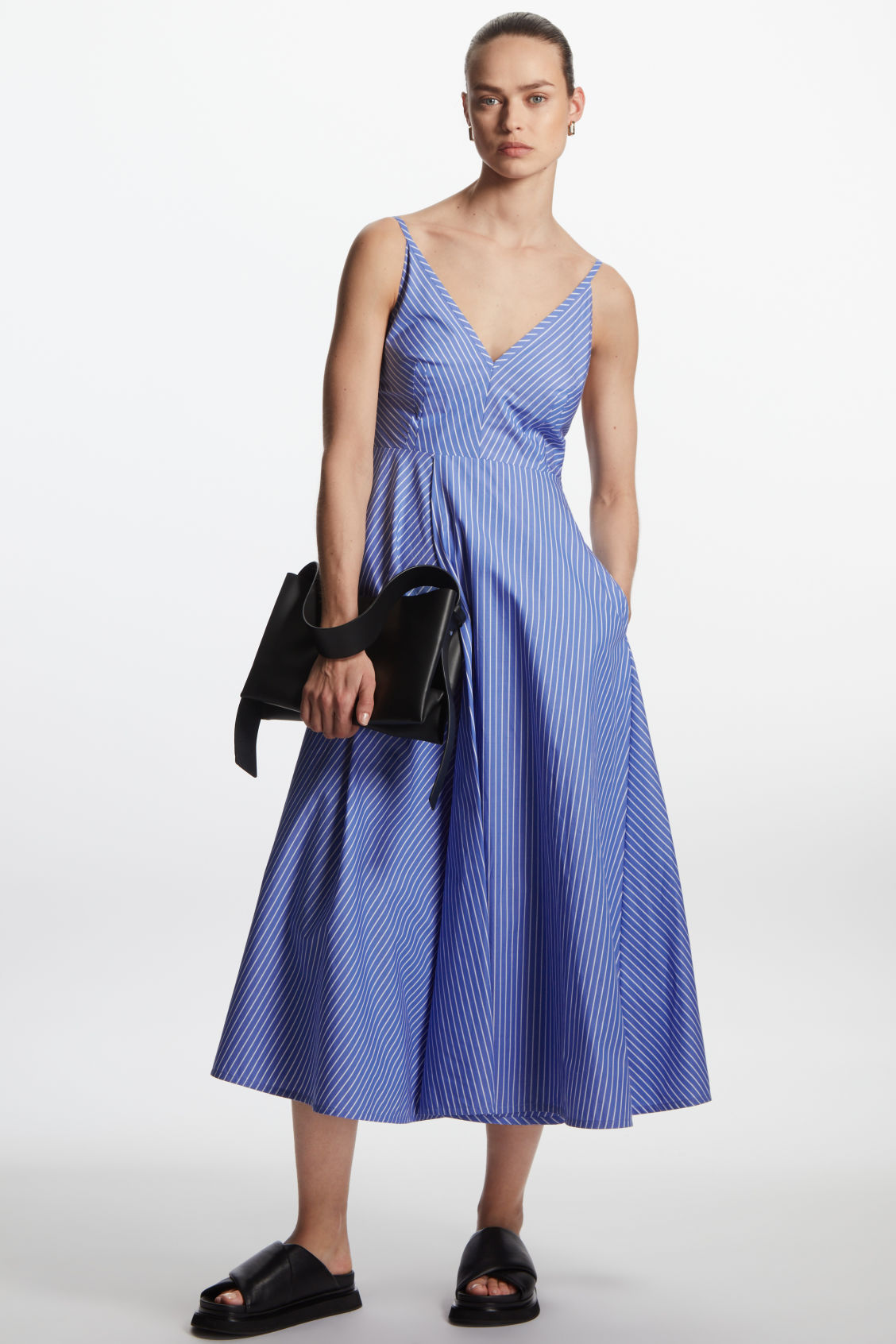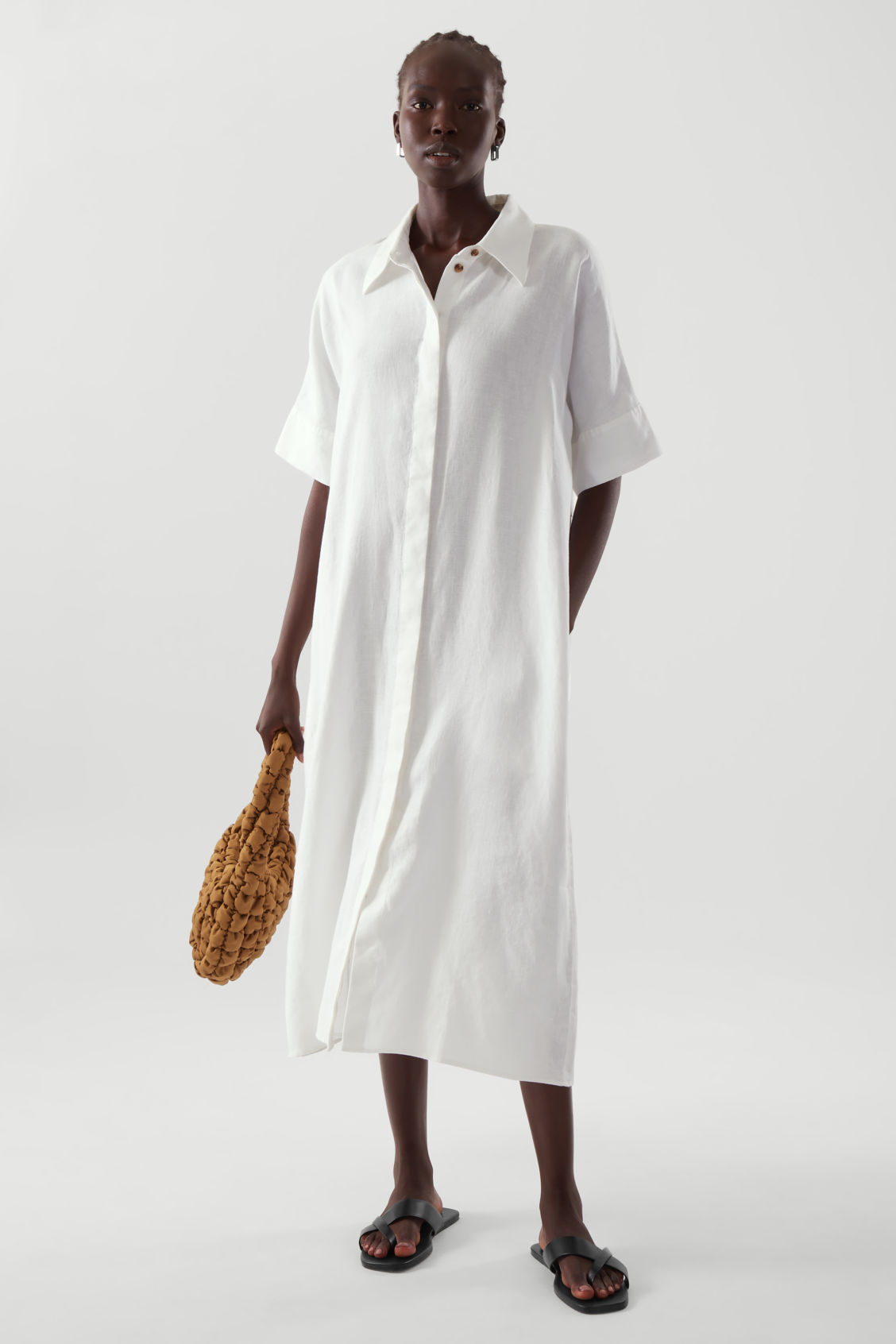 If you're after a really flattering everyday dress then this A-line slip dress is one of those shapes that looks good on everyone and will easily take you from day to night with a quick switch up of accessories! I personally love the blue striped style but the black would be stunning with gold jewellery and red lipstick for a fancier occasion…
Another favourite from the current collection is the relaxed linen shirt dress – aka, the only type of dress I want to wear when it's super hot! It's the ideal staple piece to pull out when you're in a rush and have errands to run or you're exploring a new place on holiday and want something practical and reliable whilst still feeling chic!
If you have some upcoming summer weddings/garden parties etc then this stunning ruffle number would be ideal – it's a flattering maxi length and super floaty so perfect for dancing (and eating all the delicious canapés on offer). It comes in black, a vibrant blue, and a gorgeous bold orange shade so there's something to suit every summer palette. Another stand out piece for me has to be this gathered midi dress – I'm smitten with the light beige style because it just has that Grace Kelly/vintage inspired feel to it and definitely wouldn't look out of place with a basket bag in the south of France…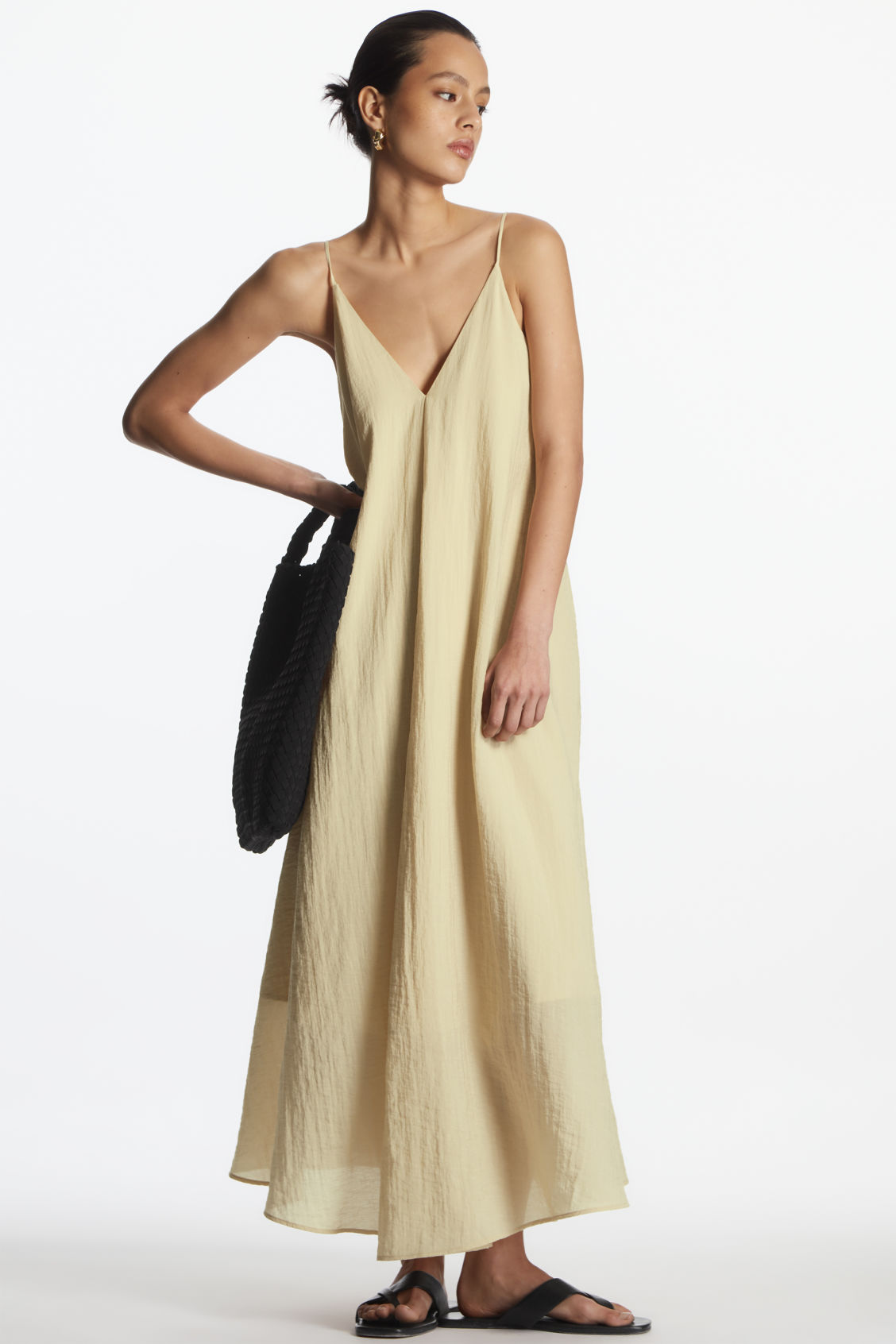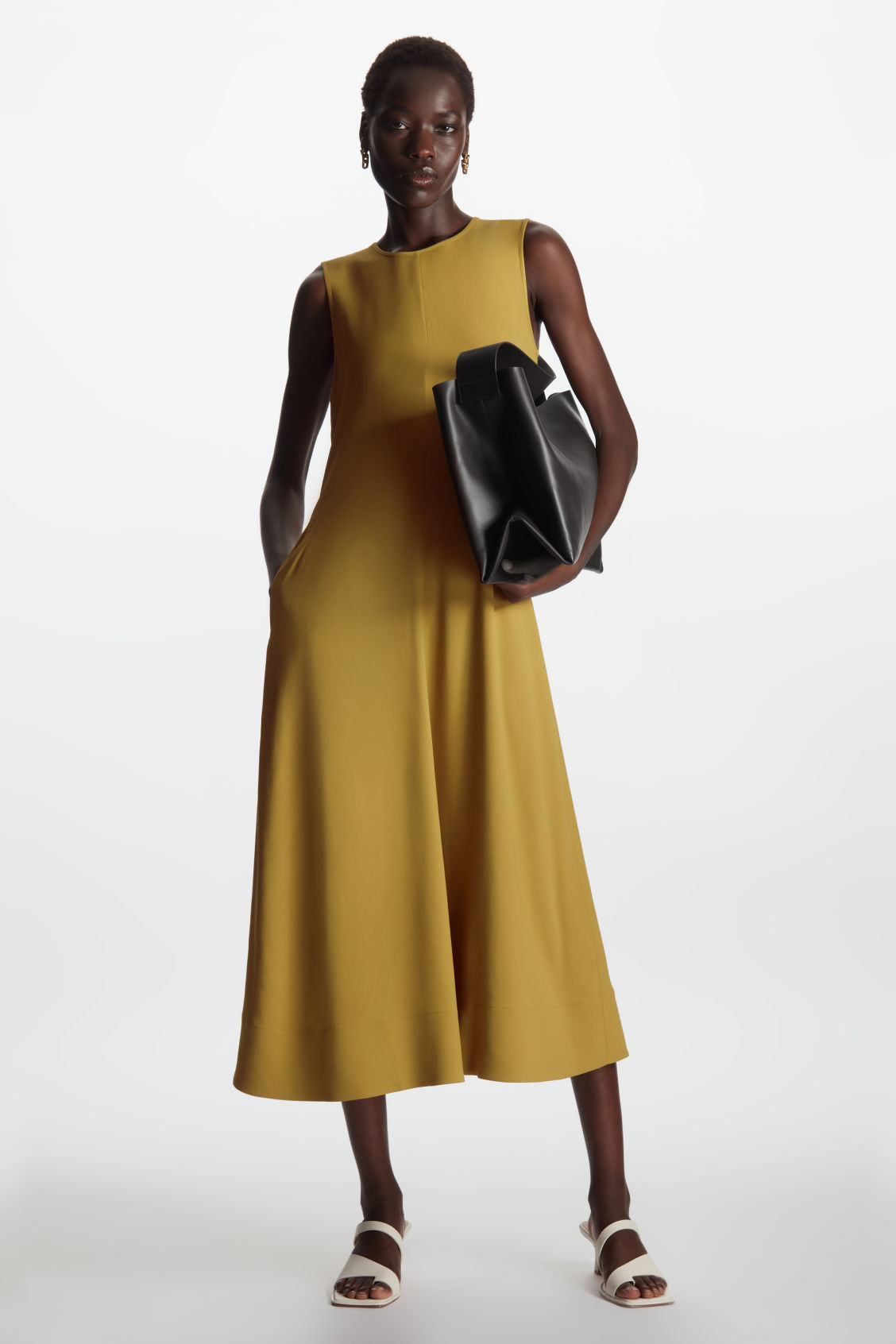 On the left: voluminous maxi dress in beige, On the right: sleeveless midi dress in dark yellow
I've linked to some of my favourite COS accessories below because they have some incredible ones this season – from chunky gold pieces, striped straw hats and vintage inspired sunglasses…
I've always found accessories so exciting when it comes to crafting an outfit because they hold the power to completely change the feel of an outfit. Something as simple as adding a pair of bold oversized earrings can completely transform a simple black dress!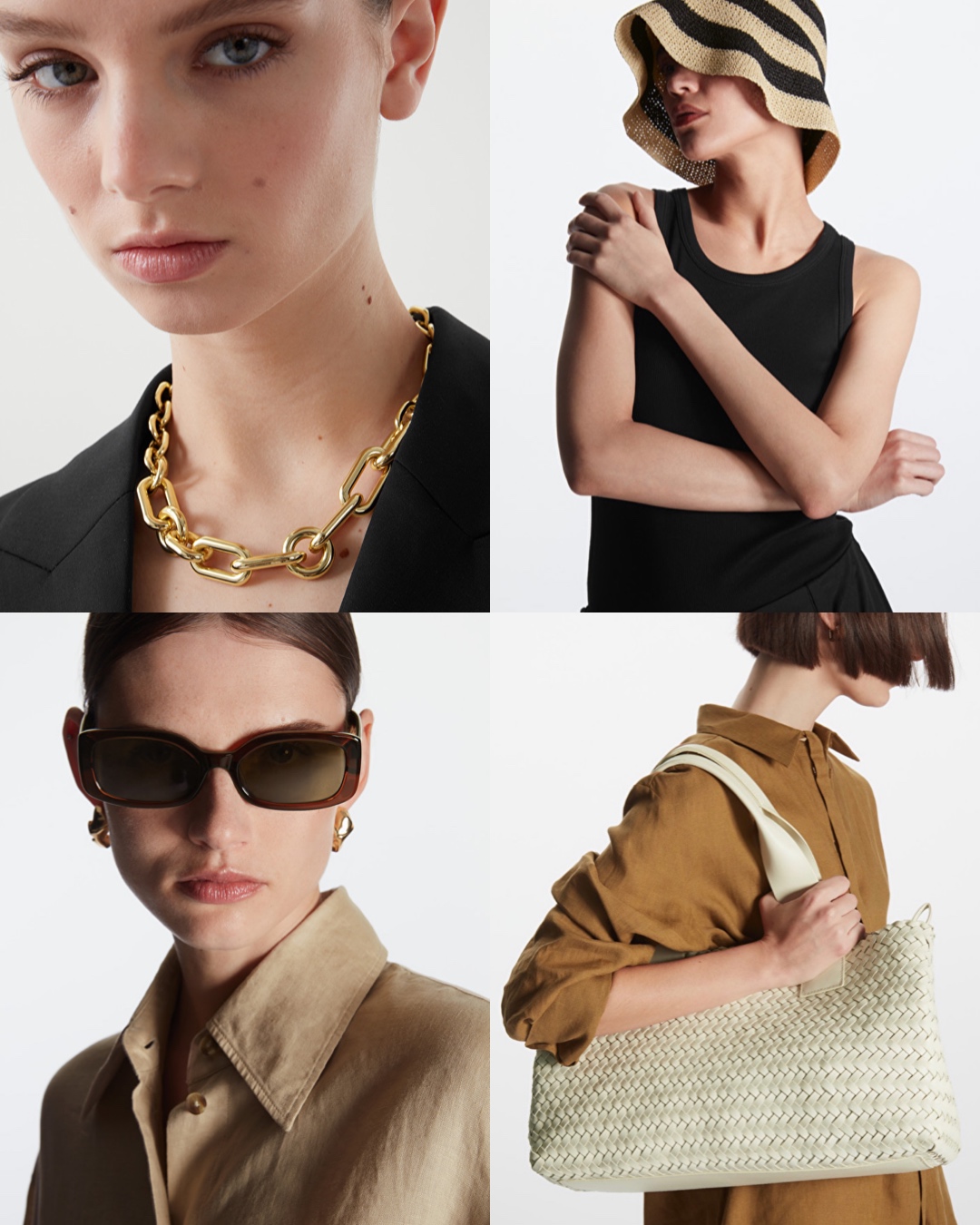 Top left: chain link necklace, Top right: striped crochet hat, Bottom left: rectangular sunglasses, Bottom right: braided leather shoulder bag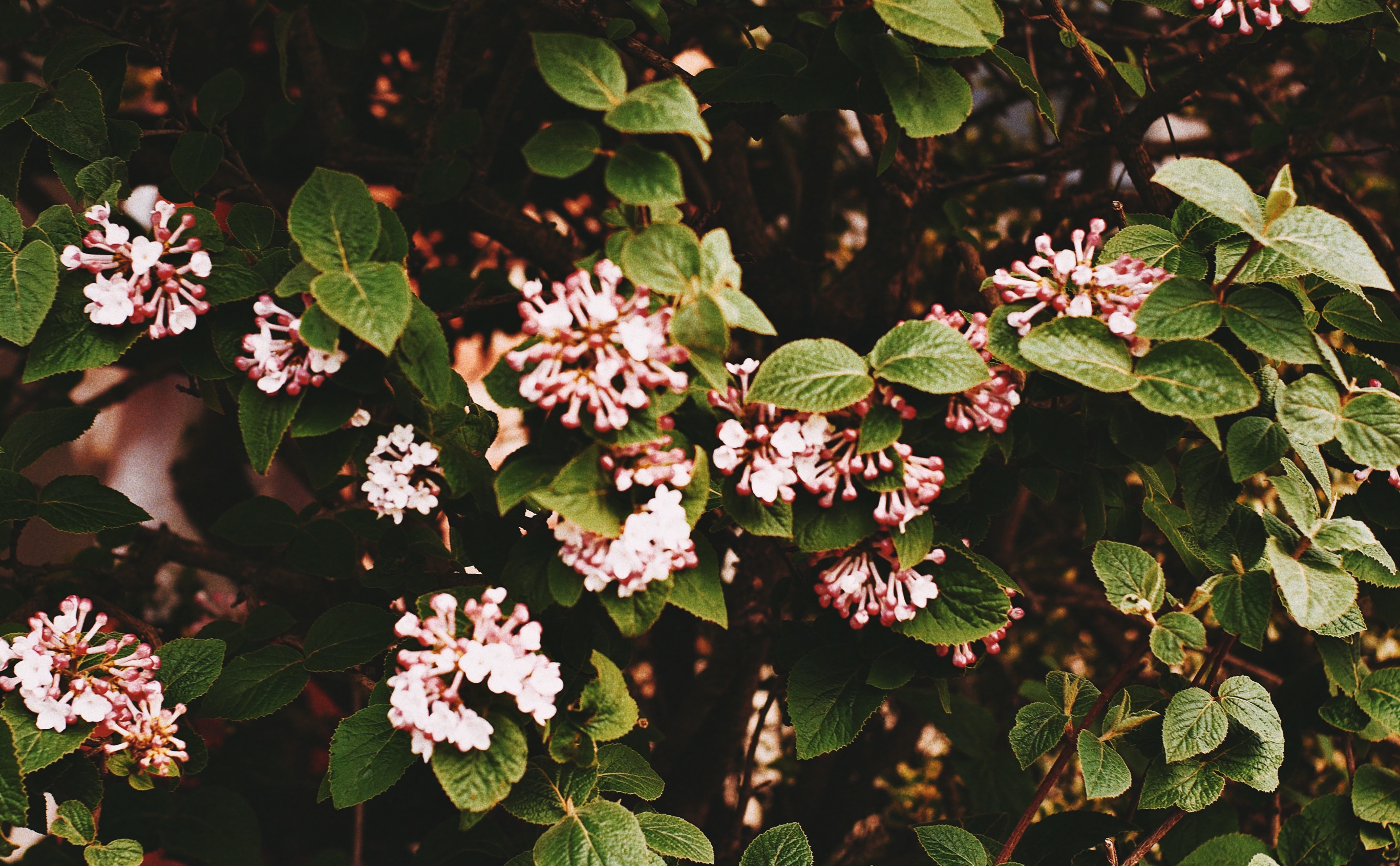 The arrival of summer can feel equal parts daunting and exciting when it comes to figuring out what we want to wear vs what we feel comfortable in – it's so important to have pieces hanging in your wardrobe that make you feel confident and capable of taking on the day (whatever that might be). Whether it's for an upcoming wedding, holiday getaway attire (and everything in-between), I hope this post served up a little outfit inspiration for you!
Alice x 
---
All imagery taken via cosstores.com | paid partnership with COS & Shoplooks.