Hello my loves,
I hope you're doing well and that January has been kind to you! If truth be told, I'm not a huge fan of this time of year and always have to trick myself into enjoying it somehow – like the promise of a cartoon sticker post the dreaded visit to the dentist when you're a kid…
I sort of forget who I am a little bit post the festive blur and have to really take stock and try to recenter myself so that the new year overwhelm doesn't get too much (news flash: it usually gets too much). January always involves a lot of tears and reflective moments for me and it's just something I've come to expect now. I think it's quite common, and whilst I know a lot of people find this time of year quite motivating, just know that you're not alone if you retreat into yourself a little bit and it takes you time to warm up to the idea of brand new year ahead.
I think it's healthy to think about what you'd like to do differently at this time of year or what you'd like to achieve both personally and professionally etc, but it can also be a very confronting time, and not everyone feels ready to throw themselves into a list of resolutions and new work out routines. The older I get, the more I try and block out external pressures and just try to take this time of year as means of self care – whatever that happens to look like. 
I allowed myself to step back from the blog for a few weeks which was much needed! It gave me some time to refresh and think about this online space in a more structural sense going forward. I'm so grateful to those of you that read my posts regularly and I really want to create more of a sense of community for those of you that still read the blog and find value in it. My subscription box will be back up and running soon if you fancy subscribing and I'll also be working on a regular newsletter with a roundup of content that will be landing in your mail box every month (nothing too annoying hopefully). It will include links to new blog posts, any current recommendations & just general musings that will hopefully act as a nice way of staying in touch! My blog is the one thing I'm super proud of and I want to continue to pour as much love and energy into it as possible this year – so thank you for sticking with me!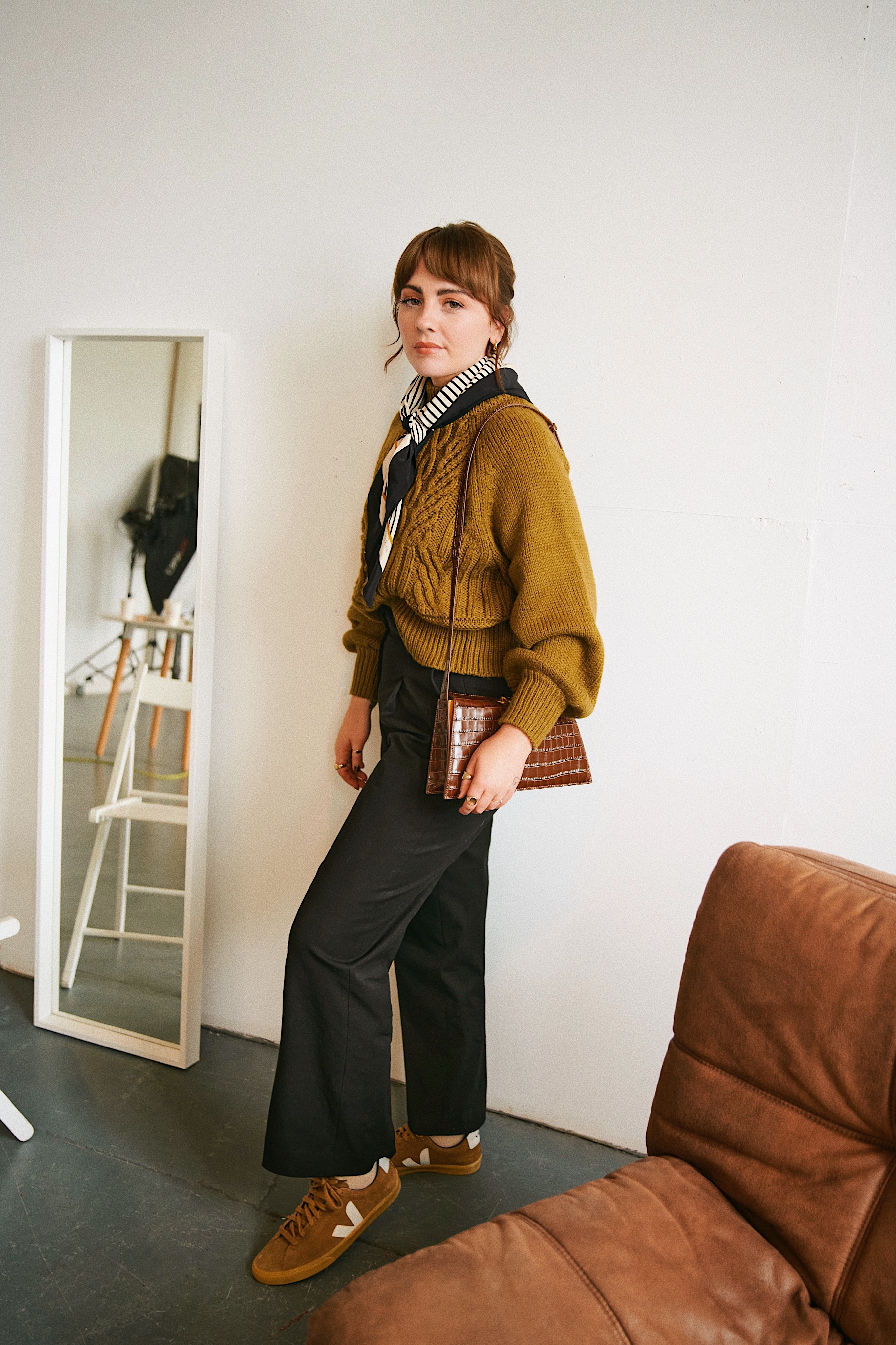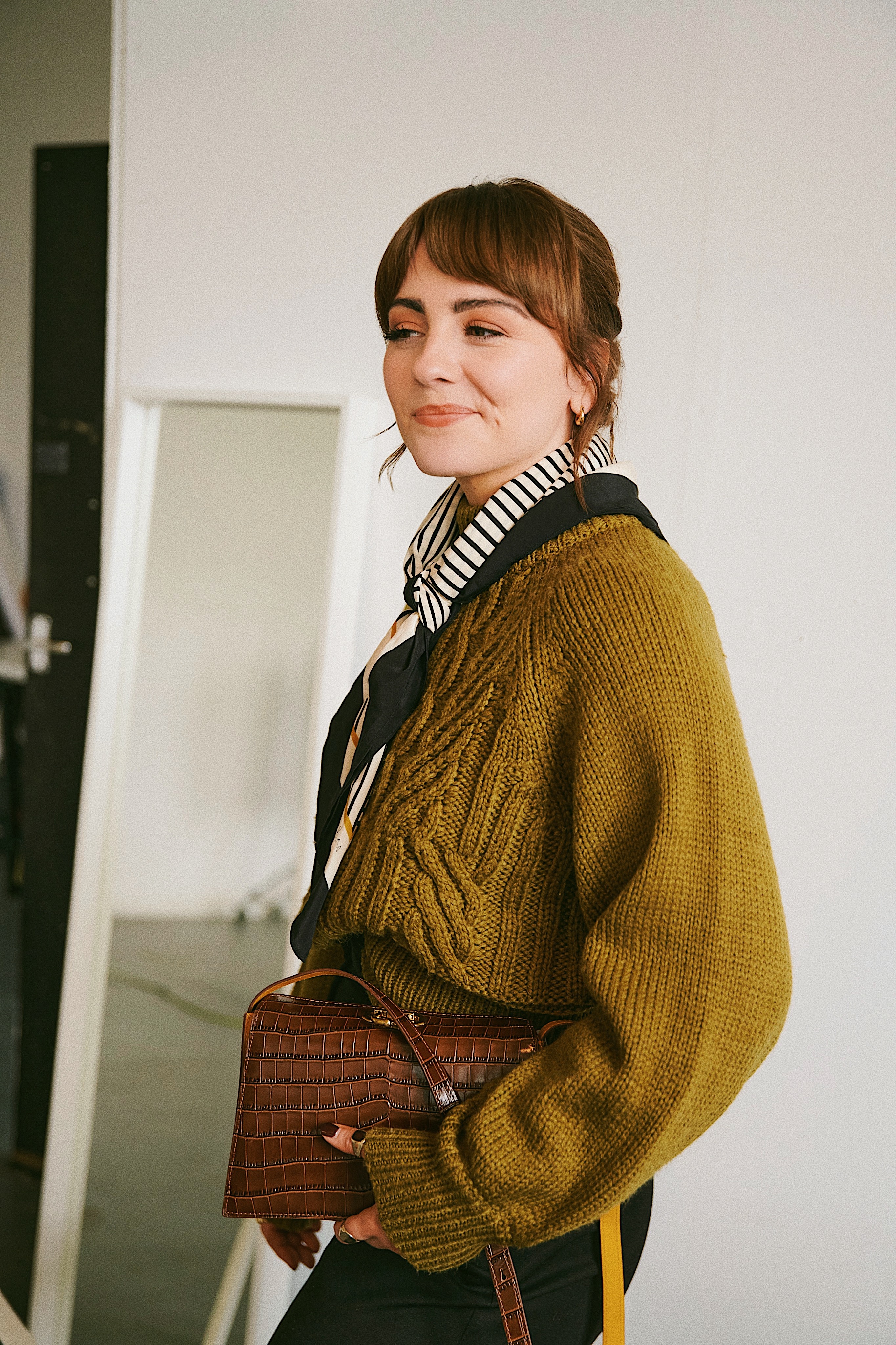 I think you guys have probably guessed by now that I'm not the all singing/all dancing type that translates well onto Youtube or fancy reels/TikToks – photography and writing are both outlets that suit my personality and the pace at which I like to create, and sometimes that doesn't feel like enough for the heavily saturated social media world anymore. As social media gets bigger and better and more complex, sometimes it's hard to know where you fit in, and sometimes it feels like the kind of content I like creating falls to the wayside in favour of newer/perhaps more visually exciting stuff. 
I think I'm definitely more of the gentle type when it comes to content creation. I'm quite anxious by nature and can be quite shy/reserved in a lot of situations where there might be louder personalities at the table. It truly doesn't come naturally to me to put myself out there into the world! I think that's why creating this blog has been such a character building experience for me – especially in terms of self confidence and trusting the decisions I make. It was something I had toyed with for years, but it very much felt like this little pipe dream that I constantly imagined from a safe distance – I never really considered myself part of the online community that I admired. I was very much a consumer of blogs and an admirer of other peoples outfits/online content – it took a long time for me to warm up to the idea that maybe I had something worthwhile to contribute.
I'm always willing to explore new avenues (as I think everyone should be) but I'm also determined not to bend myself into directions that don't align with who I am on a basic level just because they might align better with a social media algorithm. There's a sense these days that everything has to be monetised and that you're wasting time and energy if you're not making money from what you love doing (or spreading yourself thin across a million platforms).
Whilst that might be true in some cases, making a business out of your hobby or the thing that takes you away from the stressful parts of life can be extremely complicated and messy. It's okay to create just for the ritual of creating, and it's okay if you don't want to approach everything from a business related angle. I think especially with this job that I have – it's important for me to have parts that I consider 'work' so that I can earn a living and keep things running in a practical sense, but then also parts that are purely creative with no guarantee of anything in return. I think without the creative element it would fast become a massive drag and I think I've realised that having that creative element is what makes putting yourself out there such a brave but daunting thing. It can build your confidence when you reap the rewards of connection from others, and often it can be humbling when things don't quite translate how you'd imagined.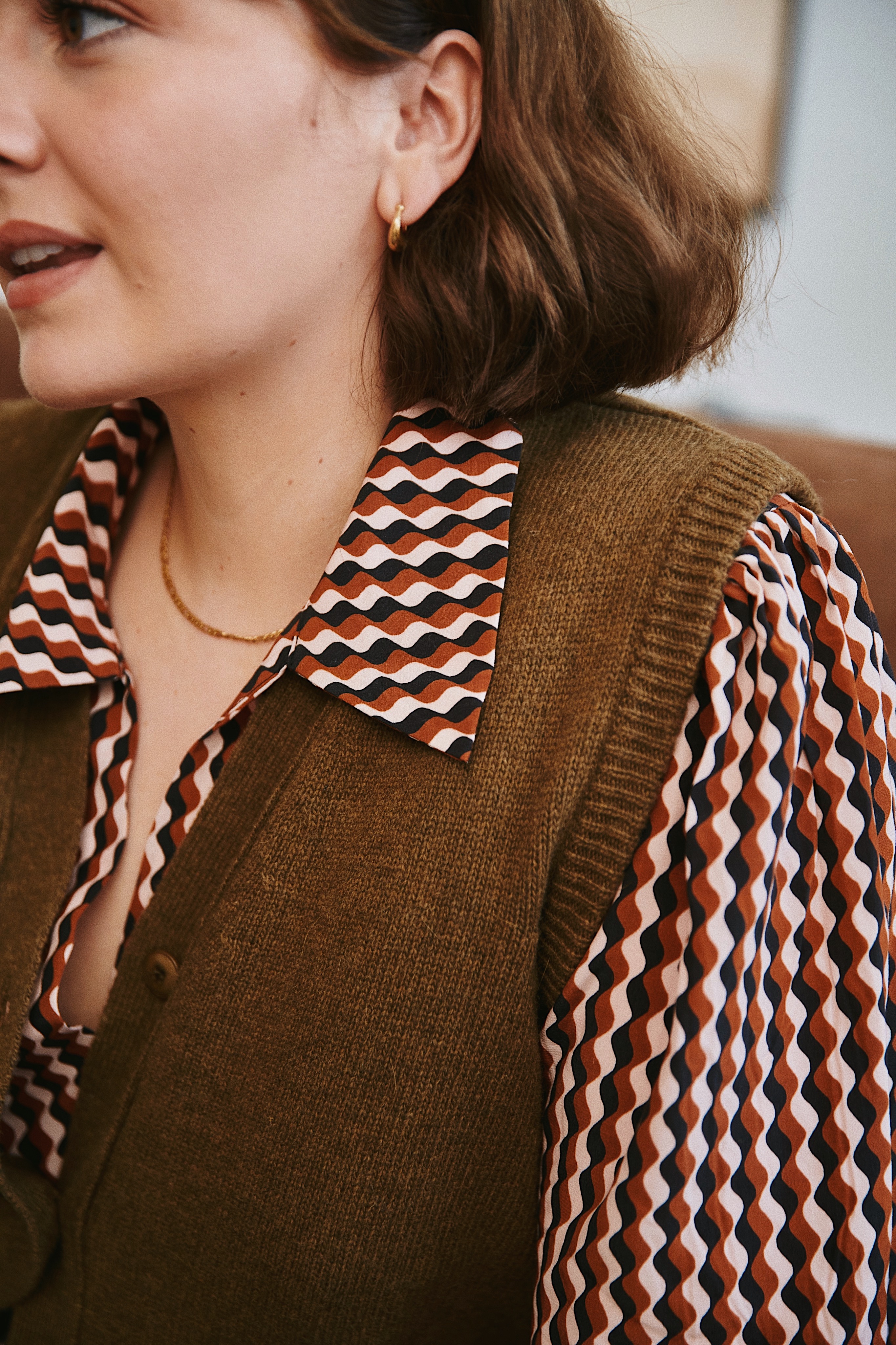 As I get older, I'm definitely changing the way I quantify success – I'm less impressed by an empire that someones built and more intrigued by someone who has the confidence to be completely themselves (in whatever weird and wonderful form that might be)…
Admittedly, I've always been someone who's quite soul lead rather than being 'business savvy' – I'd sooner make a change based on a gut feeling over feeling like I have to do something because it could gain me more followers or equate to more financial success. I started this blog purely as a hobby when I moved to Manchester, and whilst I've found myself freelancing as a result full time, this blog is still very much my hobby and my passion. It's very much connected to who I am and how I move through the world. It's also become an outlet of self care for me – not because I feel like I have anything to prove but because I feel a bit worse off when I don't work on my blog for a while. I care about this space and I care about the little community I've created. Although in a lot of ways it feels like a happy accident – it's the one thing in my life that I've been really consistent with.
I think this is a long winded way of me trying to express that it's important to stick at what you truly care about. It's easy to get distracted by what other people are doing but ultimately what you care about (if you're lucky enough to find it) is your gateway to enjoyment in life. It's your anchor in the hard times and the motivation to open the curtains to another heavy grey sky in the midst of a heavy January. The rest is background noise that you can learn to tune out…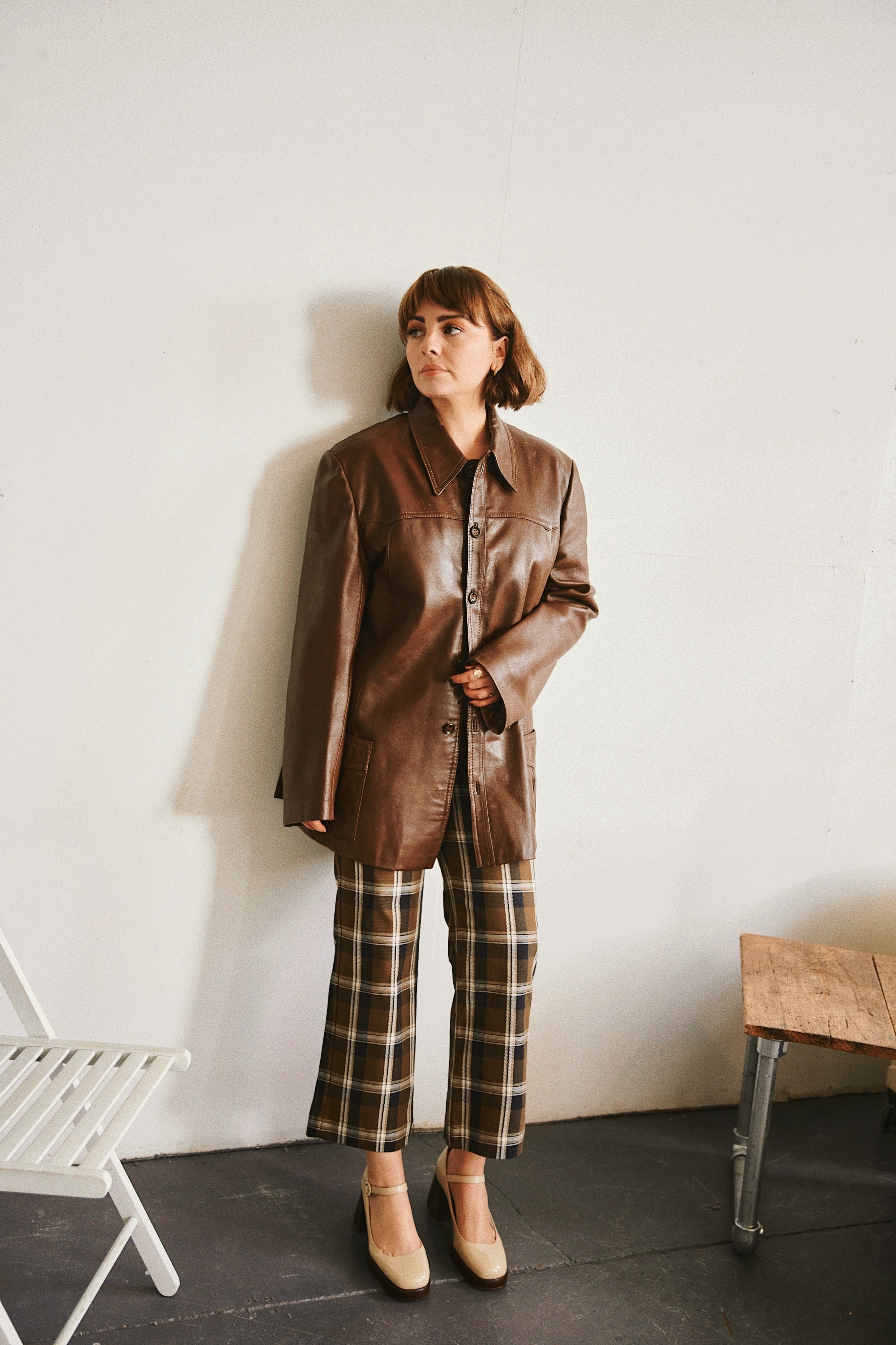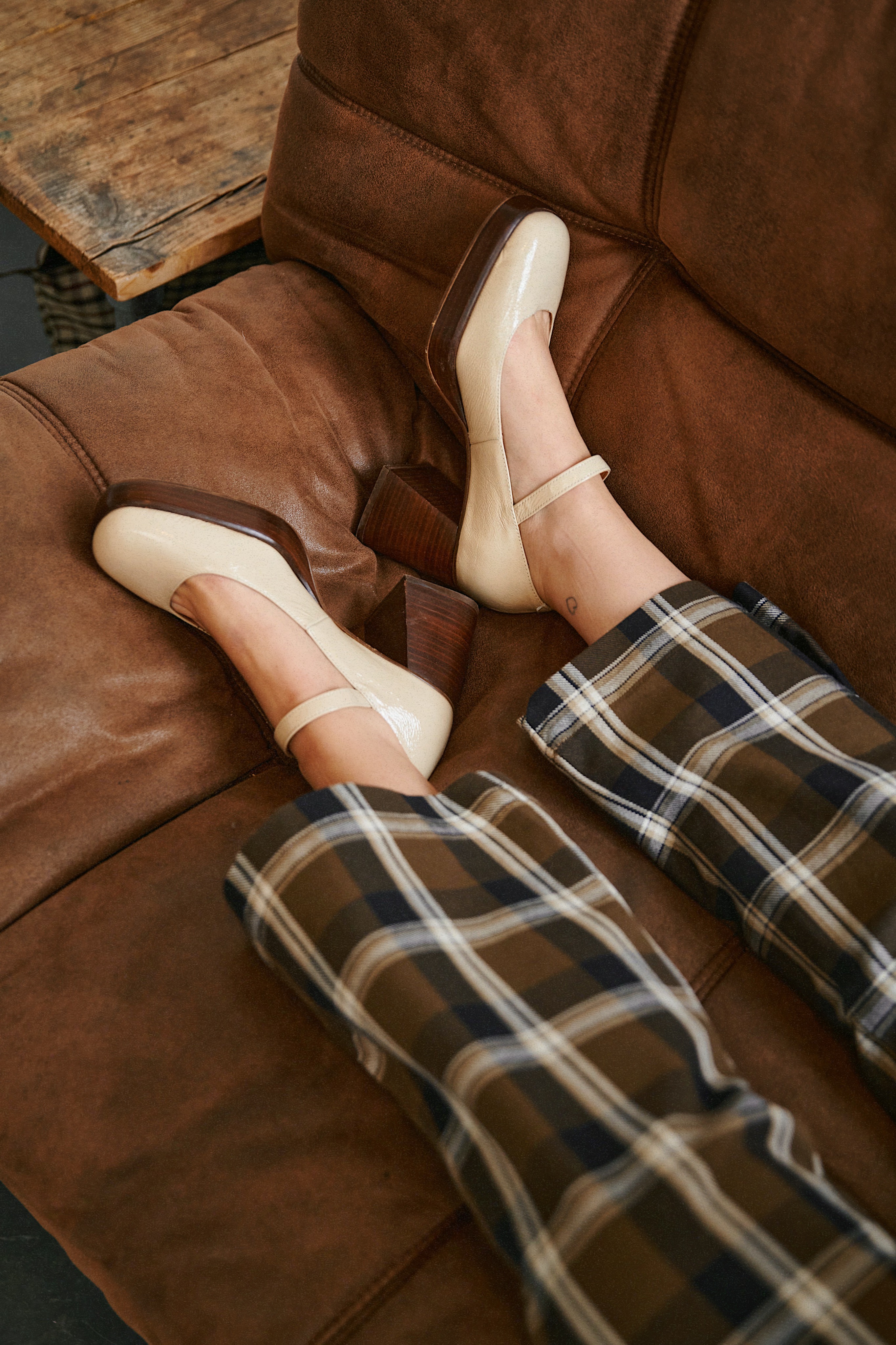 I think many of us have experienced a real sense of wanting to hide away and be less visible as an after affect of the intensity of the pandemic. It feels difficult to know what to say or how to present yourself when the world has felt so heavy – especially when you're a creator in the online sphere. Things like OOTD's, travel guides, and beauty recommendations have felt less important. It's all taken a backseat (and rightly so), but for many of us, it's the little things that are means of feeling alive again too. Putting on a fancy new blouse for your Zoom meeting, having a trip with friends to look forward to, testing out a new lipstick in anticipation of a first date… 
In world where blogs are starting to feel less and less relevant, I still care about this one as much as I did the day I anxiously started it. I guess maybe this post is just a love letter to my blog after a month long existential crisis peppered with guilt that I'm never quite doing enough or creating enough interesting stuff to put out there into the world. I'm a believer that there's space for all different types of creative people and I'm starting to become more at peace with the fact I can't be all of them. Don't let the fear of fitting in prevent you from starting something special. 
This year is the year I turn 30! It's also the year we hopefully buy a house at long last – I'm really excited for a year of big life changes after the stillness of the pandemic, and I'm looking forward to sharing it with you guys along the way…
Love always,
Alice x 
---
Photographs taken by Catherine Booty 
LOOK ONE: Jumper – Monki, Trousers – Massimo Dutti, Scarf – Arket, Trainers – Veja (old season/similar here)
LOOK TWO: Blouse – Rixo, Knitted Vest – Olive Clothing
LOOK THREE: Leather Jacket – Vintage (similar here & here) Trousers – Ciao Lucia, Shoes – Jonak
SHOP THE LOOKS