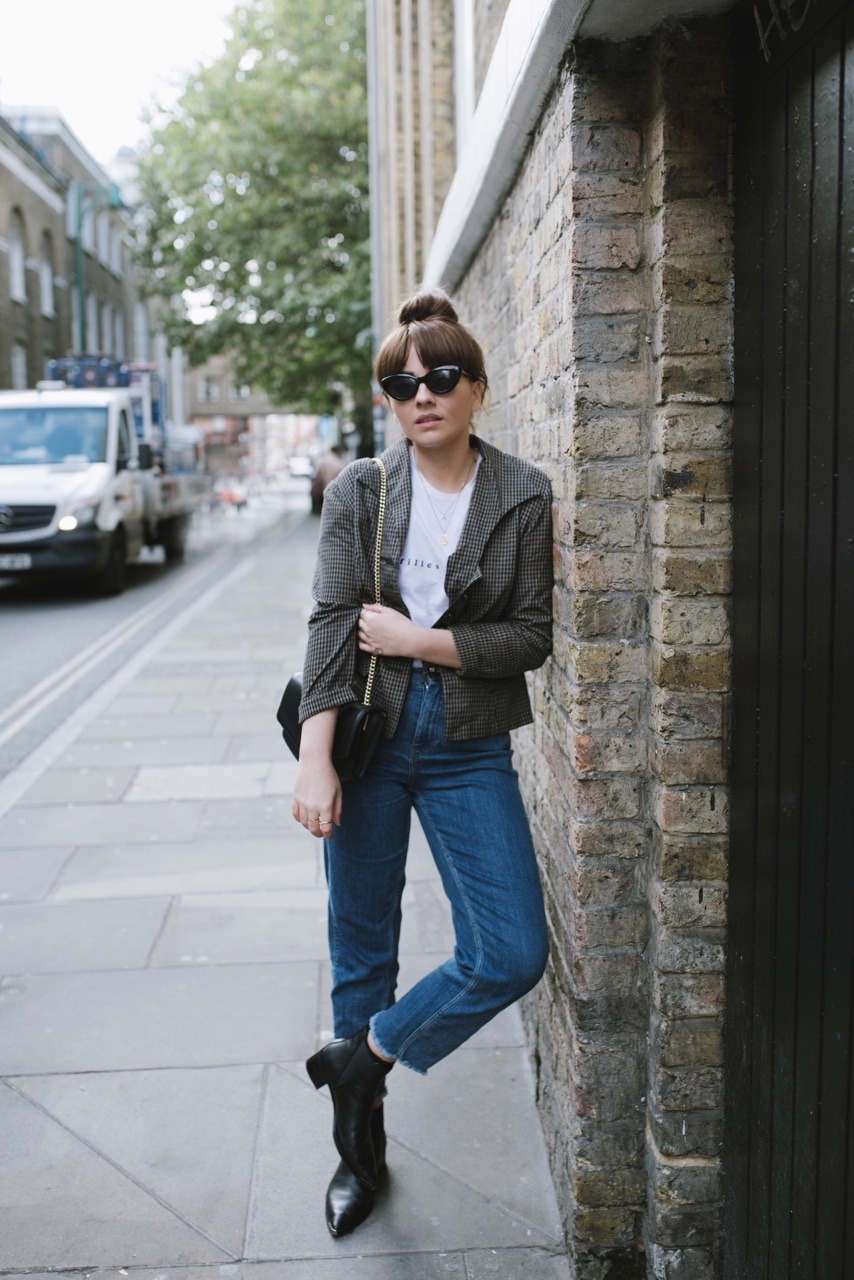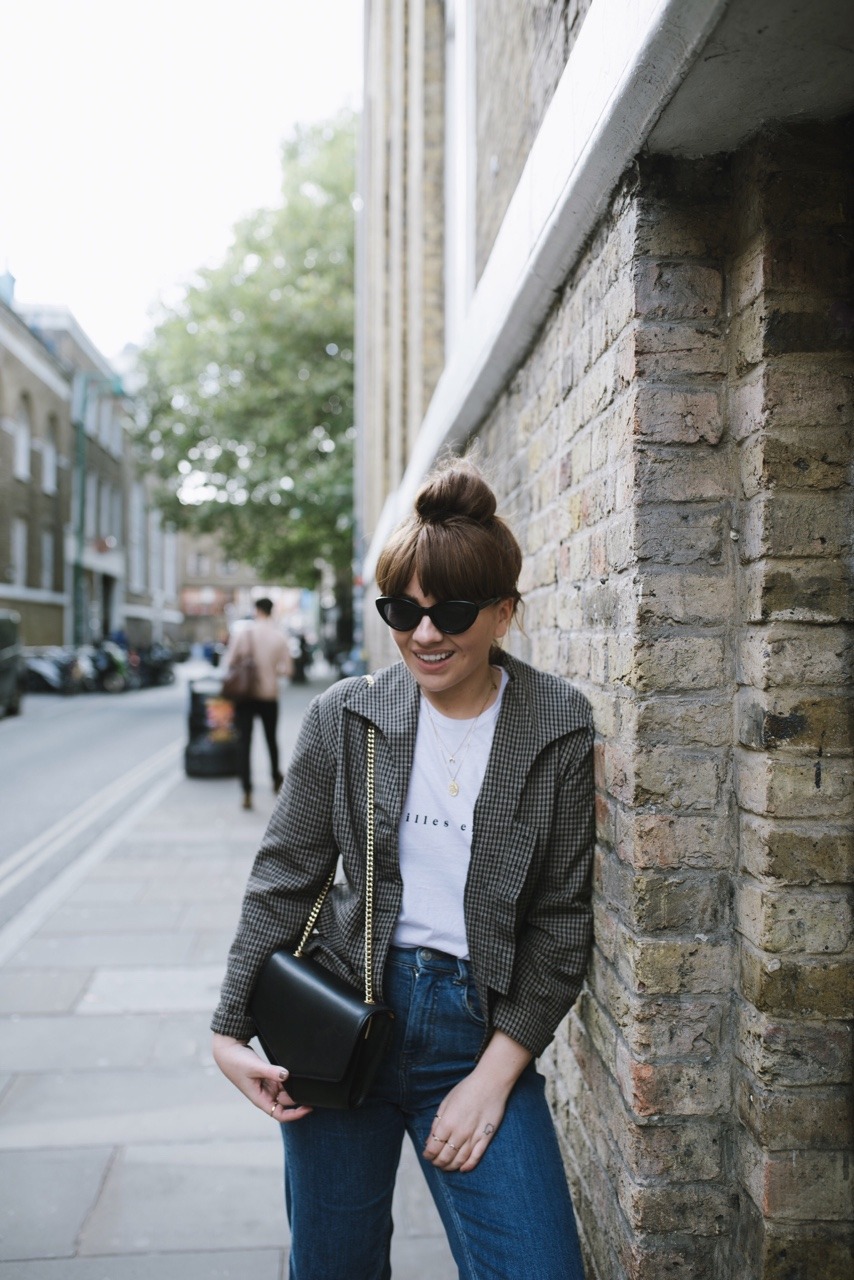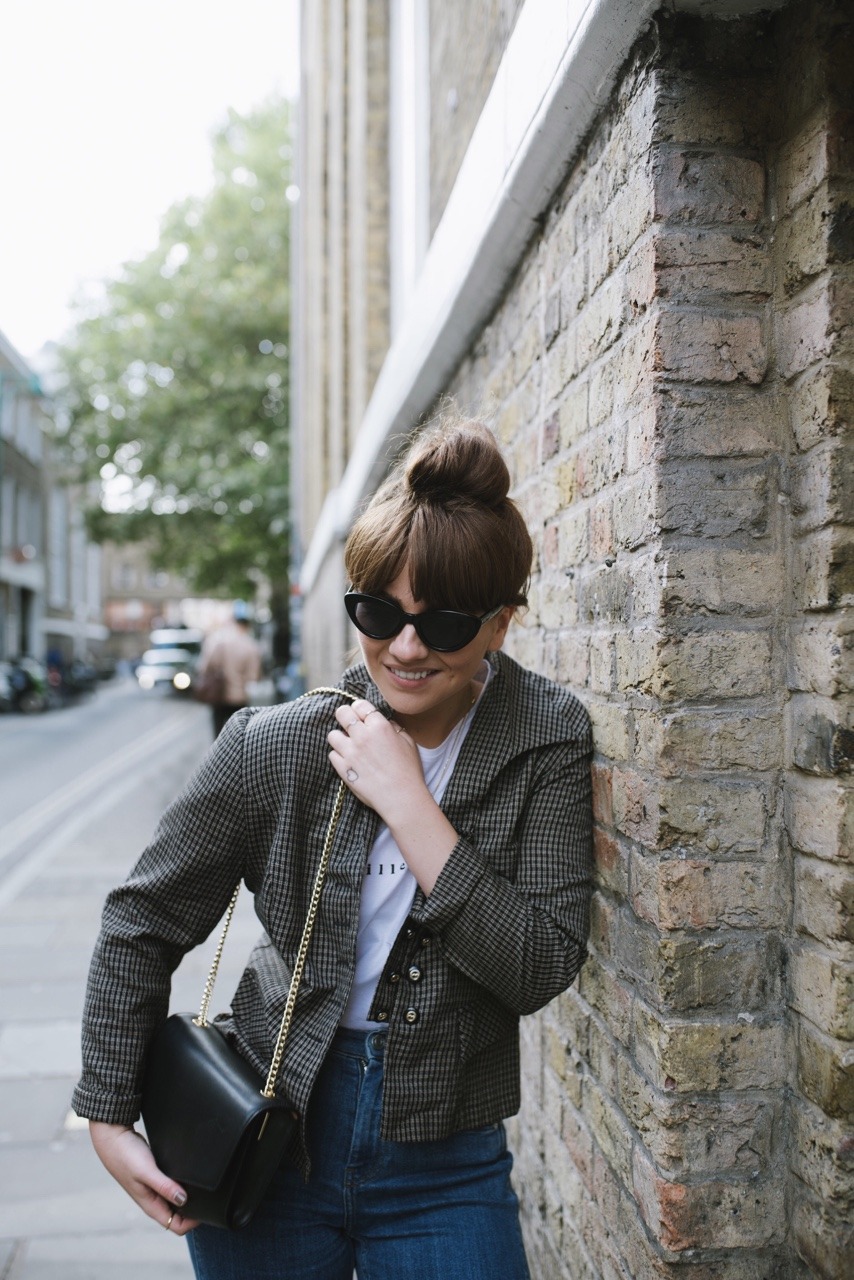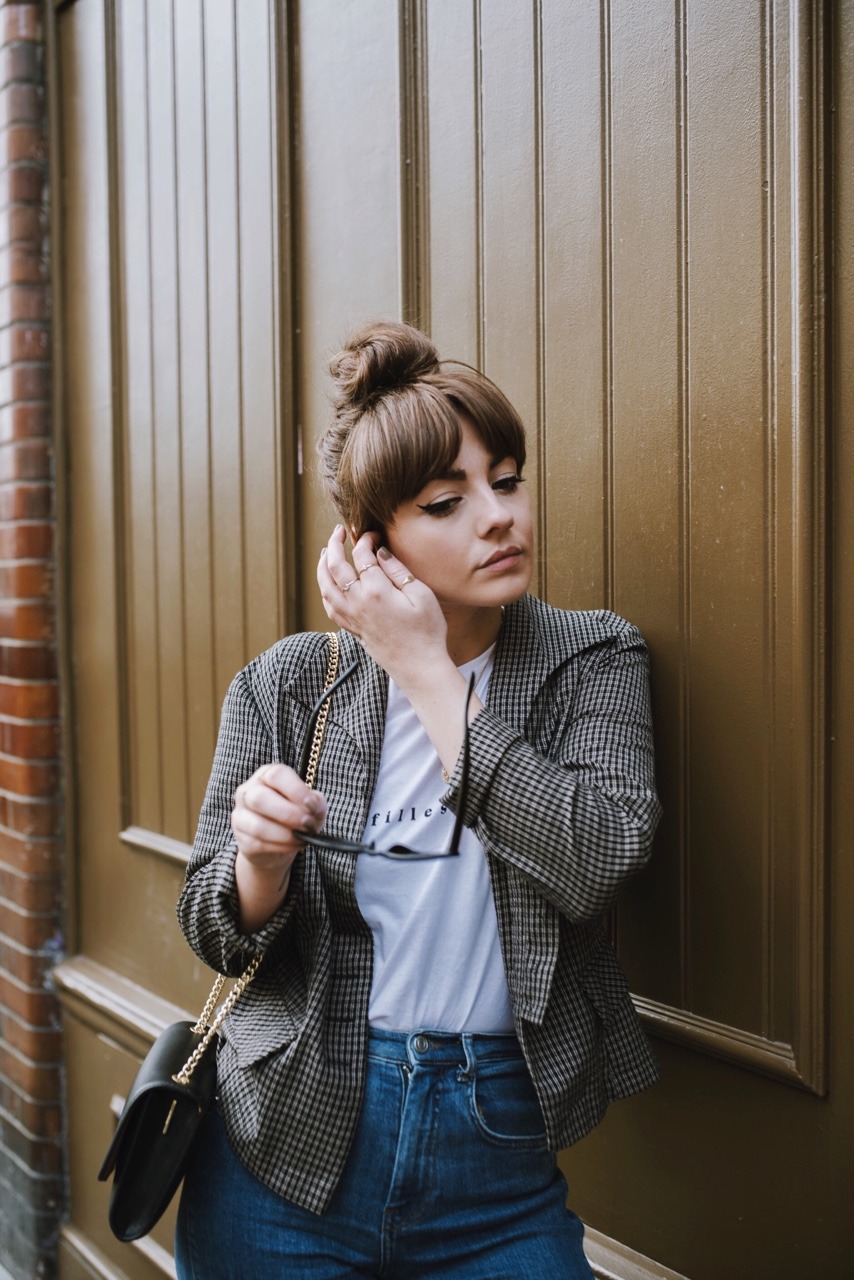 How would you describe your personal style? A question I find myself greeted with more frequently than ever before. I often reply with the usual things that might spring to mind – Parisian inspired and vintage influenced often crop up, but the truth is my style is always changing. Trying to assign a label is difficult even for me – I am the owner of my wardrobe, I walk around in my clothes each day, you'd have thought I'd have it all figured out by now. In reality – trying to express what years of personal style evolution have left you with at this exact moment is very tricky indeed…
Some weeks I'm obsessed with the Sixties and all I want to wear are A-line skirts and pointed boots – the next week I'm obsessing over grandad style blazers and chunky ankle boots. Our brains are constantly stimulated my what's going on around us and the media we feed ourselves – whether it's a new magazine we picked up at lunch time, or that cool girl that brushed past us on the way to post office. We are forever changing our perceptions of what great style means to us – most recently personified by the once widely rejected kitten heel. I was with eighty percent of the population and also didn't really understand what a kitten heel had to offer my wardrobe. As someone blessed with an average height – I was convinced that a platform heel was the only one for me. At twenty five – I love nothing more than a shoe that lets me walk around all day without the promise of crippling foot pain the next morning. I guess the point I'm trying to make here is that it's human nature to change – as we adapt to new jobs, new cities, new adventures, it's likely that our personal style will follow.
Moving to Manchester a few years ago definitely had a huge influence on the way I dress – a city that rains more than it shines means investing in statement coats and jackets until your hearts content. I never feel guilty buying jumpers or boots because I know that Manchester is the perfect catwalk for them – it's just essential uniform for stomping around the grungy side streets and keeping relatively warm and dry. However, when I'm visiting a new city, I notice myself dressing slightly differently already – suddenly the change in climate or atmosphere allows me to bring another side of my personal style to the table. This is why I love travelling and getting out of my comfort zone – it usually means discovering something new about myself and leaving with a little more confidence than before. That's not to say that there aren't aspects of the way I dress that are likely to follow me around forever – stripes, polka dots and denim just seem to stick no matter what the weather…
I just think it's important not to pigeonhole – I remember when I would come back from university and people would comment on the way I was dressing and that it 'had changed'. I remember thinking well thank god it has – suddenly I wasn't confined to a small town mentality and could experiment with all the ugly clothes that probably didn't suit me. Dr Martens, oversized denim jackets, vibrant vintage blouses and a fringe that I often accidentally cut too short – it was all part of the process of discovering who I wanted to be. That's the thing with personal style – it's not necessarily a visual example of who we are as people, it's who we want to be each day, how we want the world to see us. For instance, we power dress for interviews because it's a time when we want to look and feel our most confident, but it's common for us to wear black at funerals – a time when we pay our respects and worry less about making a fashion statement. Having said that, I hope everyone wears colour to my funeral, I've never really understood why black was the go-to colour, it often makes everything feel very restrictive and unnatural.
I think personal style is exactly what it sounds like – a personal way of dressing that is dictated by no one but yourself. It's okay to dress really girly one day and then look completely androgynous the next – it's okay to like whatever the hell you like, and you don't have to try and define or explain the way you dress to anyone. This post isn't me gently letting you know that I'll be full goth by twenty eighteen, but rather just a little reminder that we are all constantly evolving. There are definitely outfits I wore even earlier this year that I might style differently today, and that's the beauty of style – we can make it our very own…
Alice x
---
Photography by Adriana
Blazer – Beyond Retro | T-shirt – Rouje | Jeans – Whistles | Boots – Acne Studios | Bag – Sandro
SHOP THE LOOK