*This post features an overnight press stay but all words & imagery are my own as always!
Last week I was kindly invited down to the newly opened Leven Hotel. It might be strange to some but I actually relish any opportunity to stay at a hotel in Manchester! Despite already living in the city centre myself, there's just something very cosy and familiar about it….
I primarily work from home so it's refreshing to be able to stay somewhere else for twenty four hours whilst also being safe in the knowledge that it will take me no time at all to get home again in the morning. It's exactly the palette cleanser that my busy mind needs and I'm always very grateful that it's become a significant part of my job…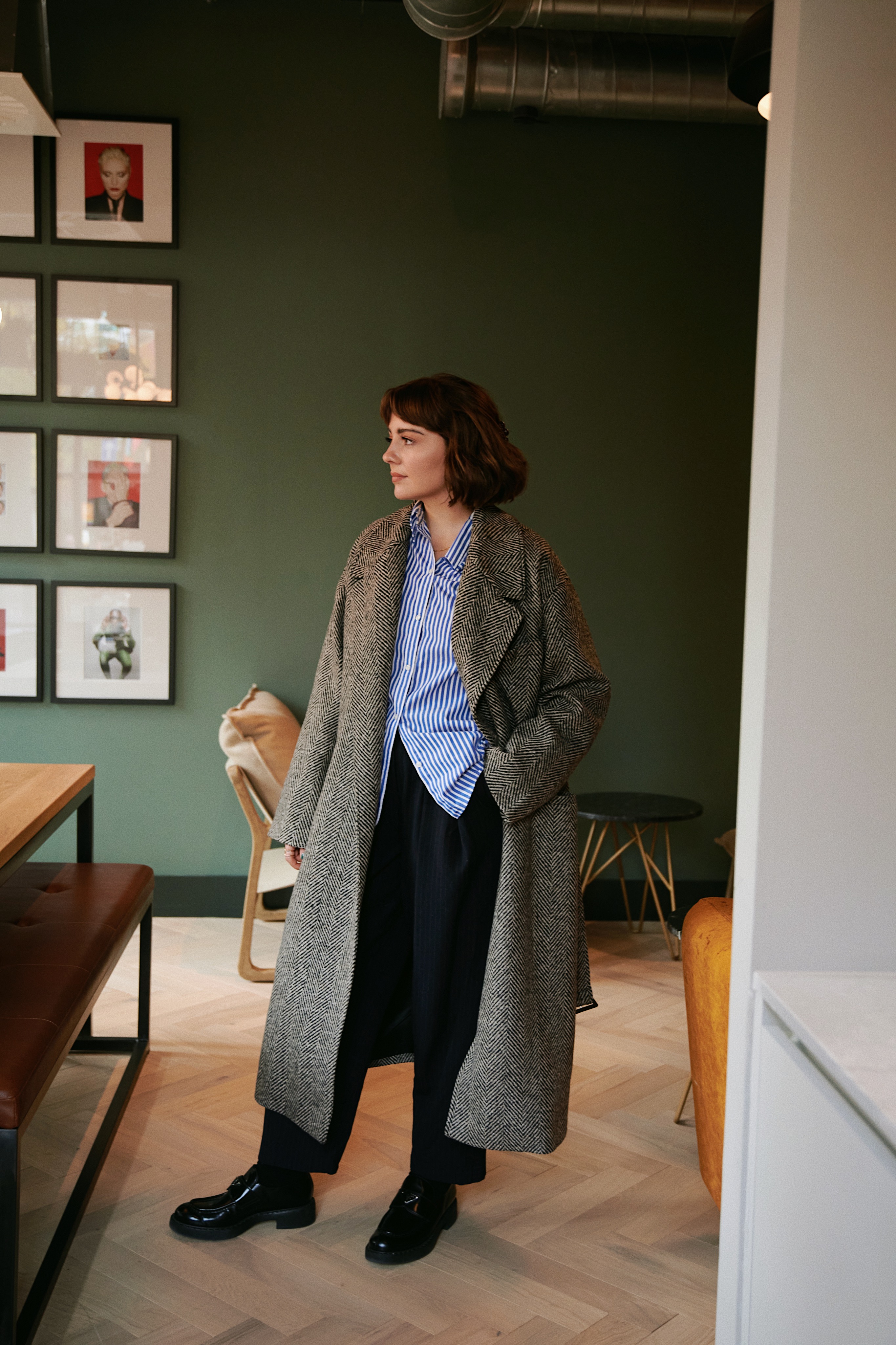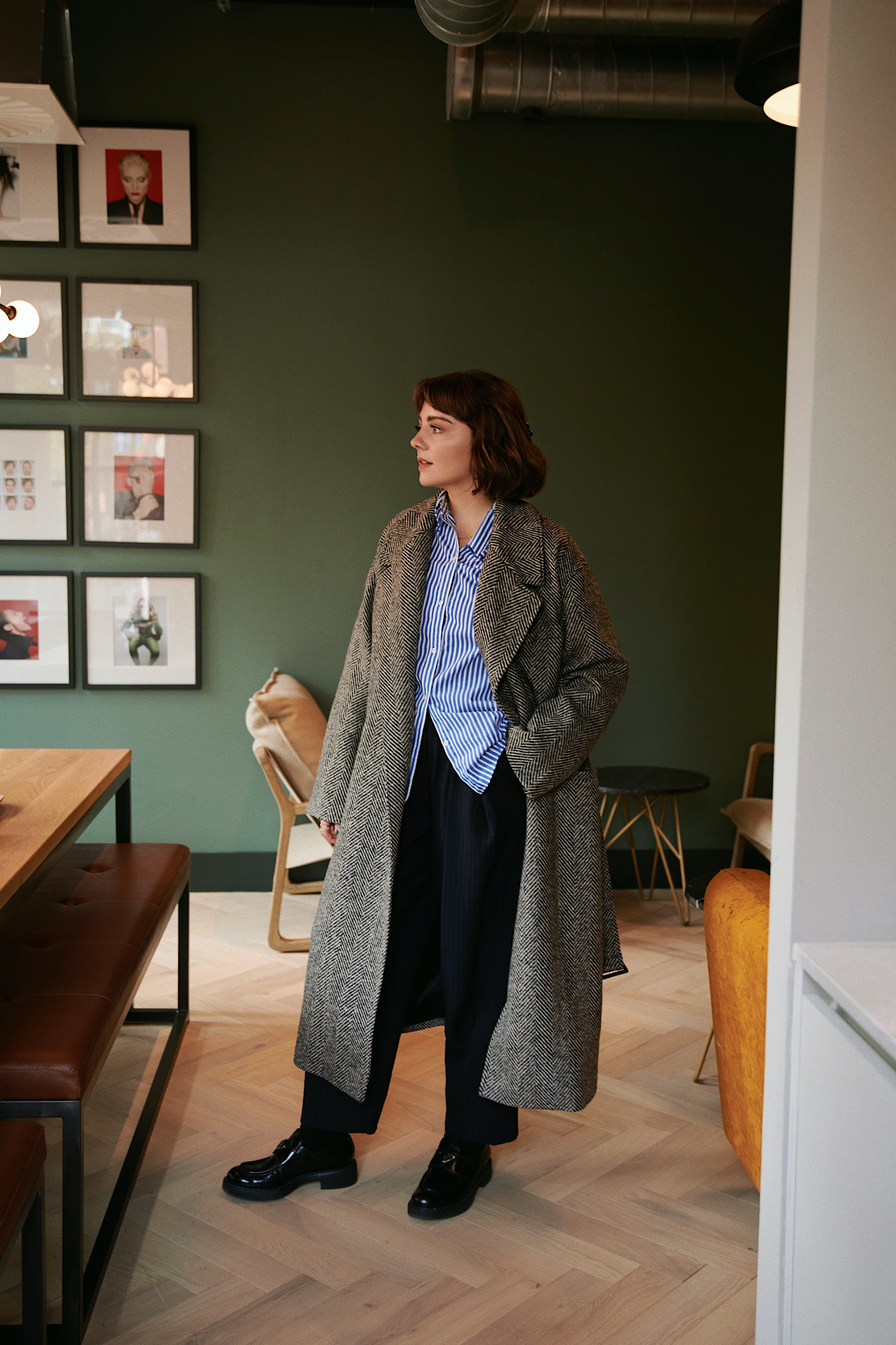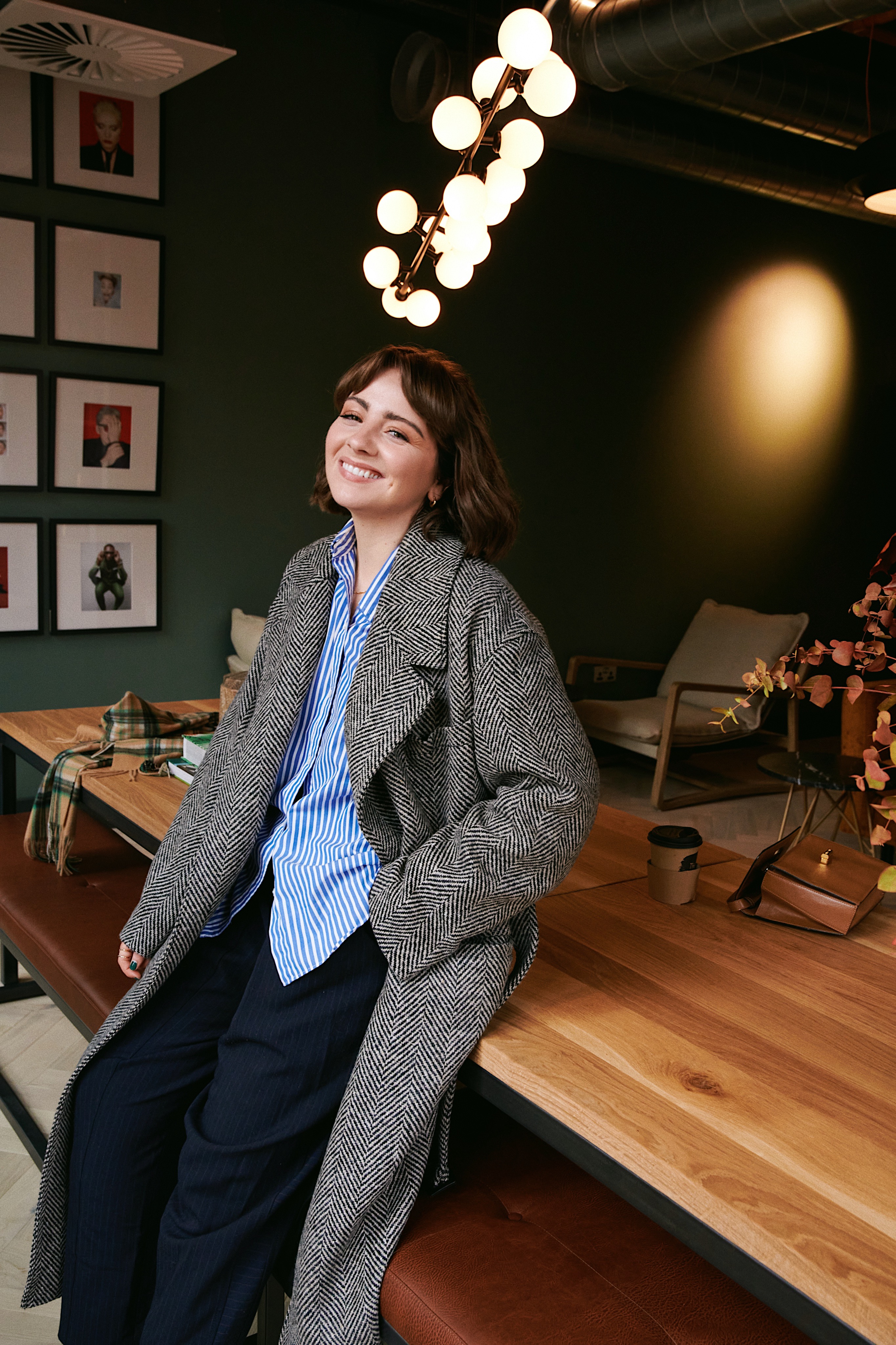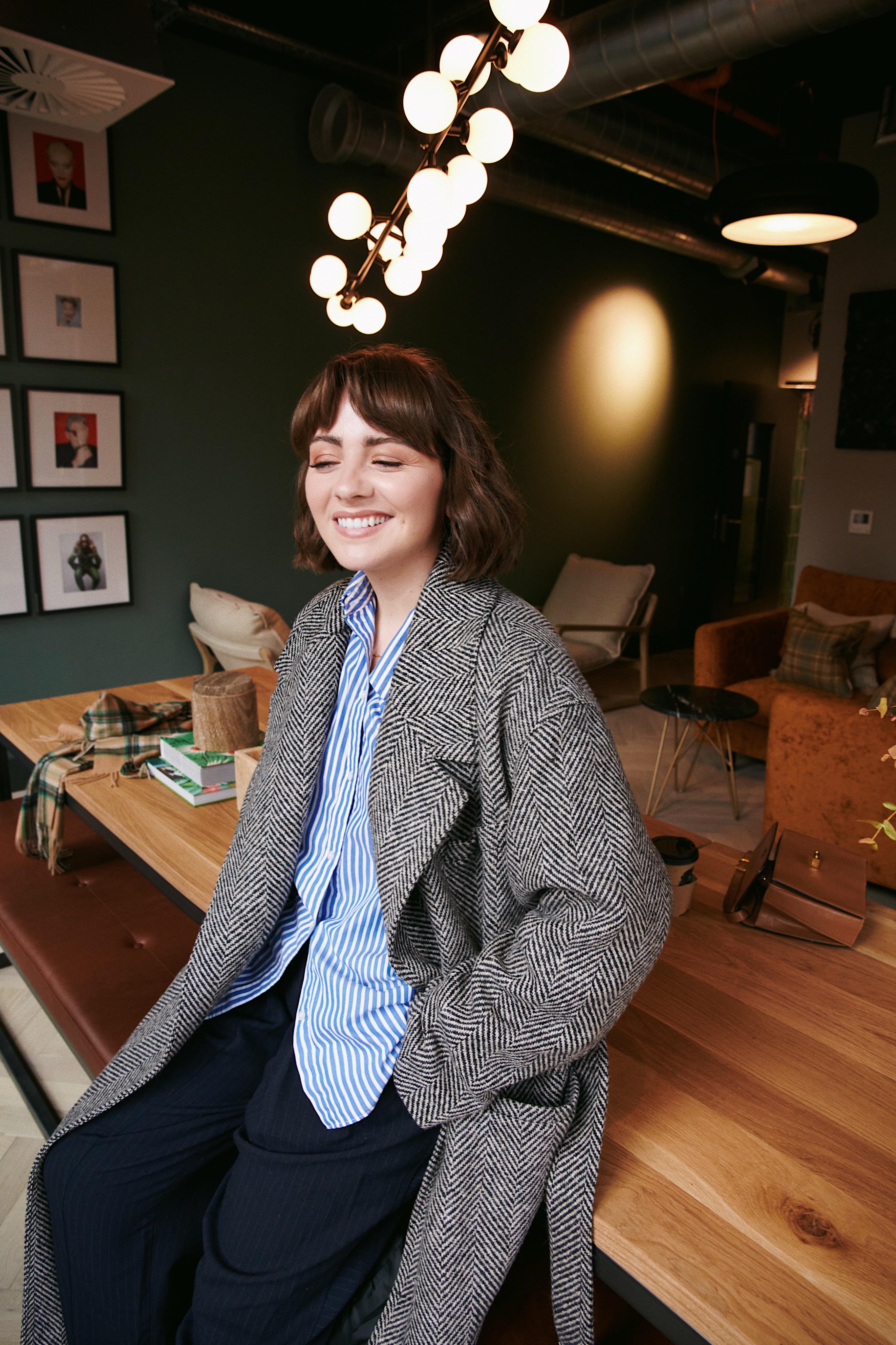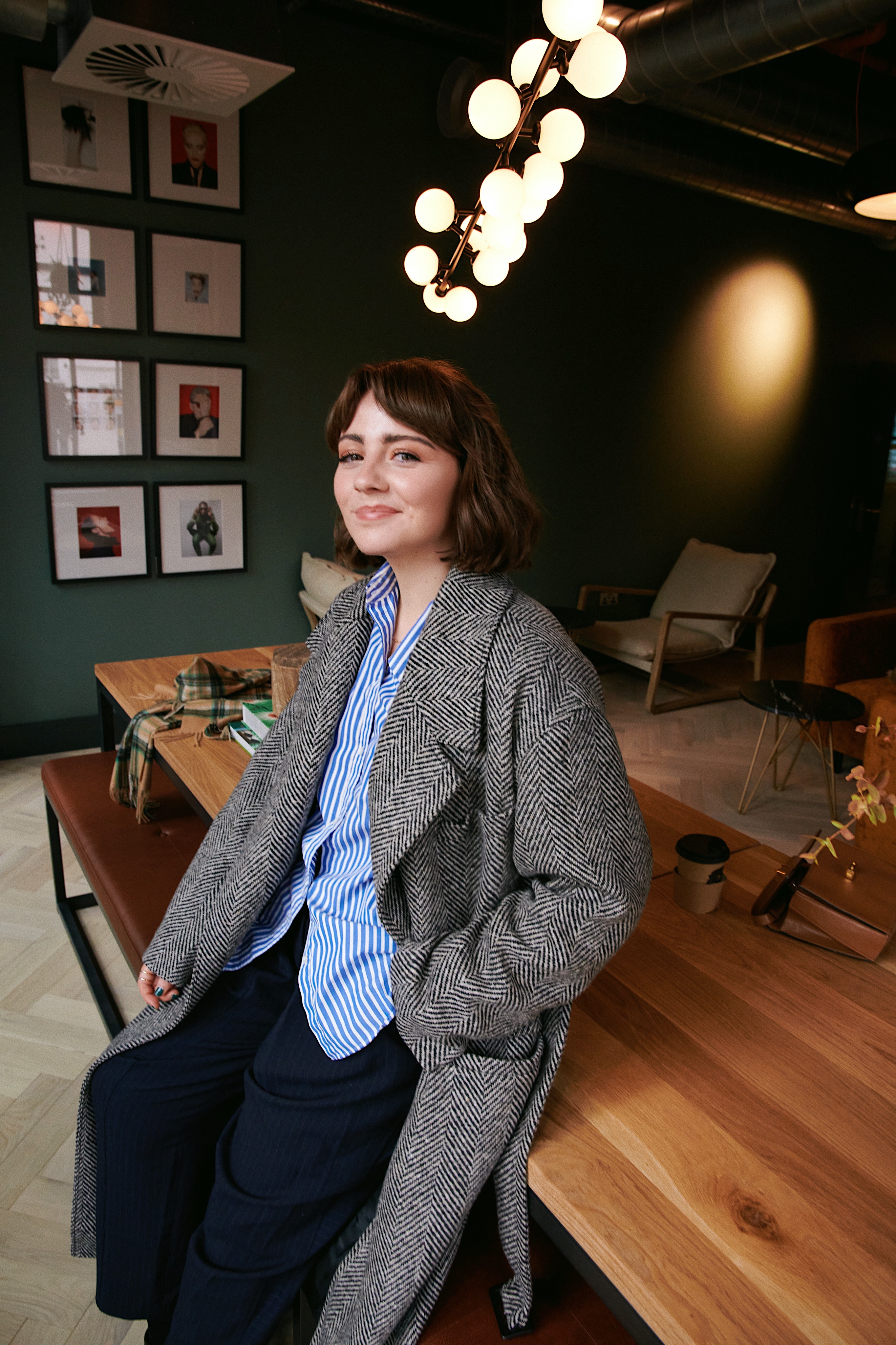 Leven is everything you'd want in a great Manchester hotel – a 20th century red brick building that's just as much style as it is substance. It's situated on the corner of Chorlton and Canal street which is always a buzzing area of town within walking distance to everything you could possibly need.
The rooms are aesthetically pleasing but cosy which is often something this style of hotel doesn't get right for me. I sometimes feel like apart-hotels can feel clinical and lack imagination, but Leven have nailed the interiors and created something that feels like a home away from home…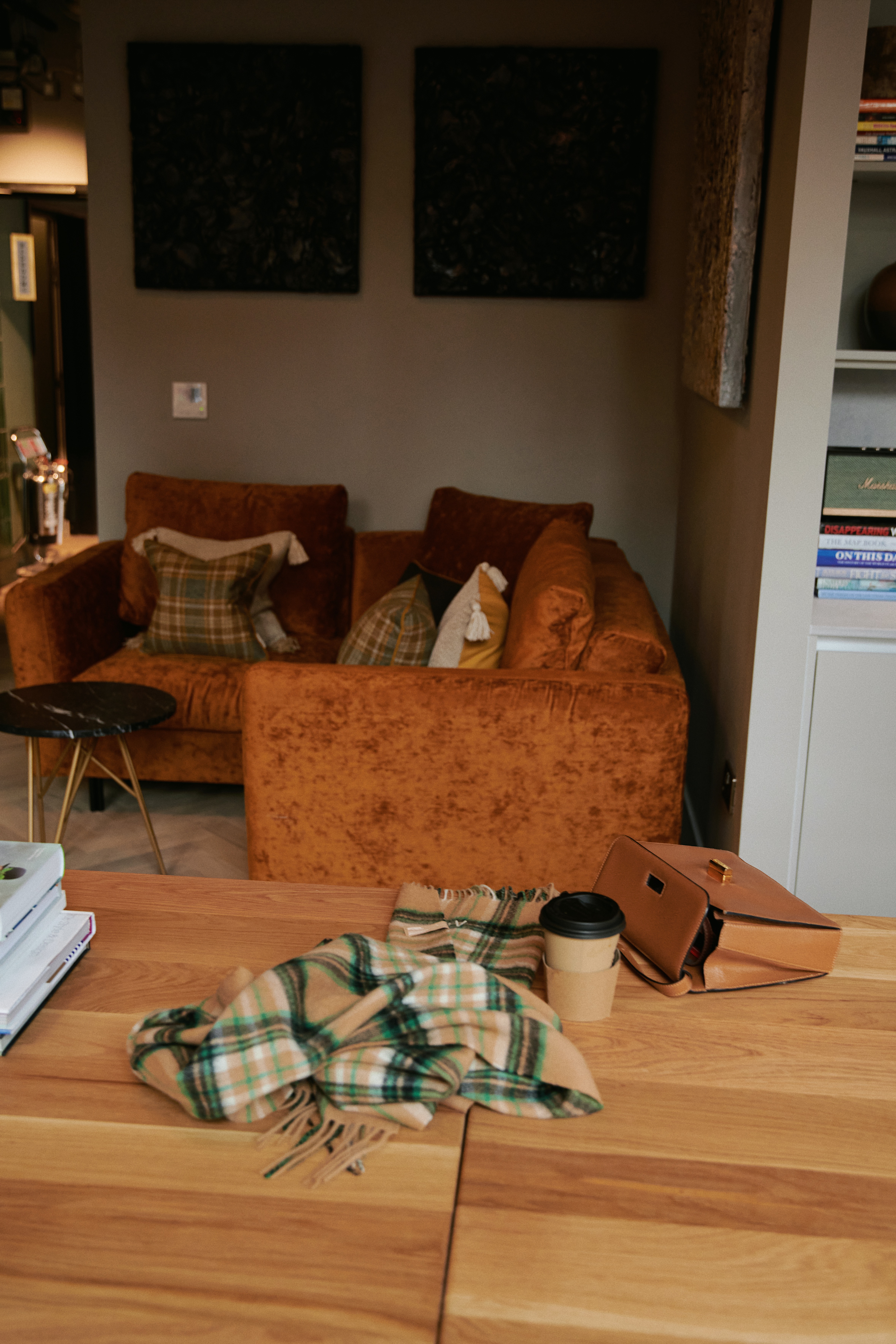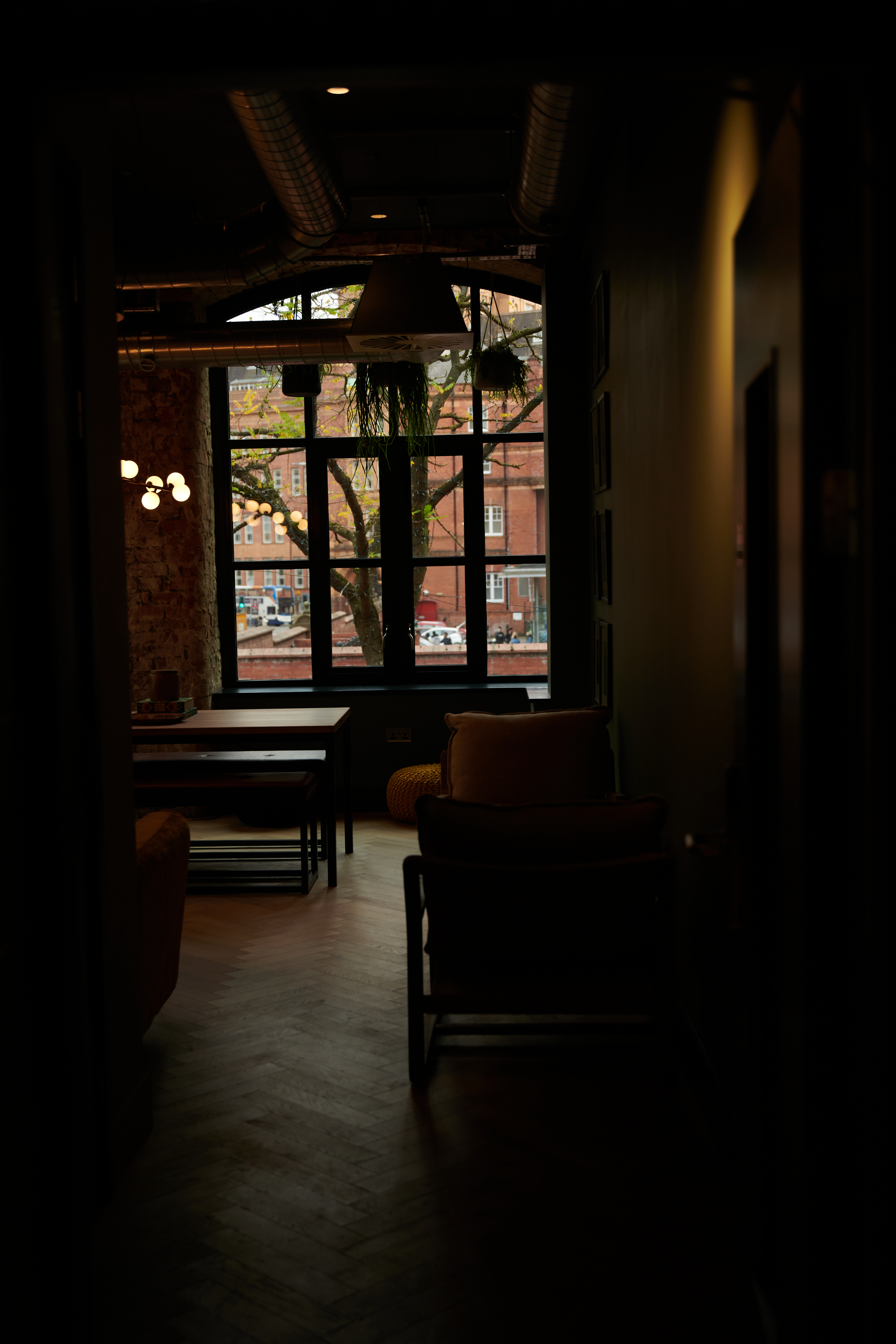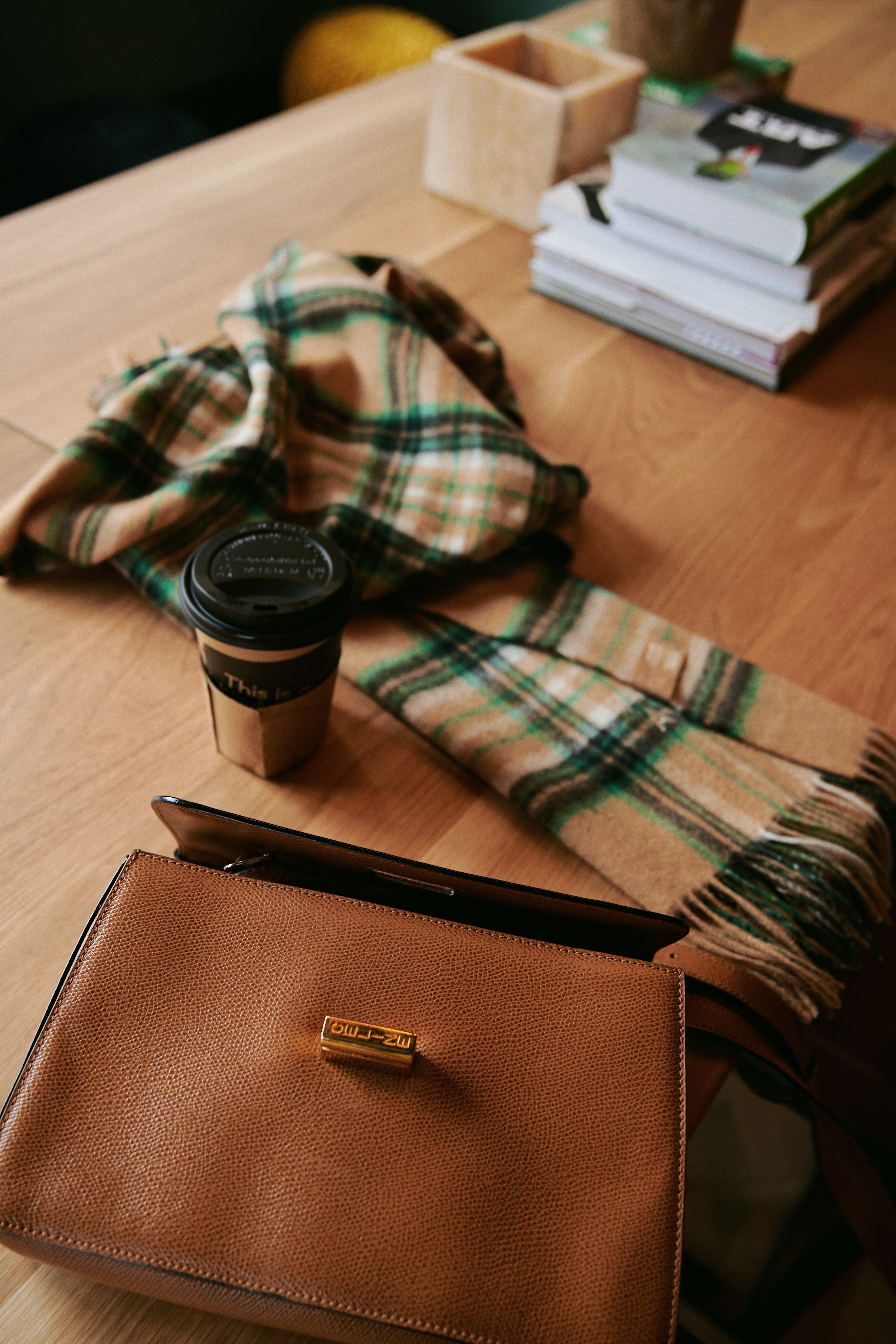 I stayed in one of the larger bedrooms that had a huge living space and a bath with a few of the city! There's a tonne of different rooms to choose from, all designed and decorated to offer something unique. Even the studio rooms were gorgeous which is something I never think about studio style rooms…
There's also a stunning communal area downstairs where you can get fresh pastries and coffee whilst you plan out the day ahead. This particular area feels very New York inspired in the best possible way! I also got word that the restaurant they are currently constructing next door should be opening it's doors sometime next year so I can only see this place going from strength to strength in terms of what it has to offer. It's wonderful to see so many new places opening up in Manchester at this stage in the pandemic – it feels like it's shedding it's skin a little bit and regaining it's spark…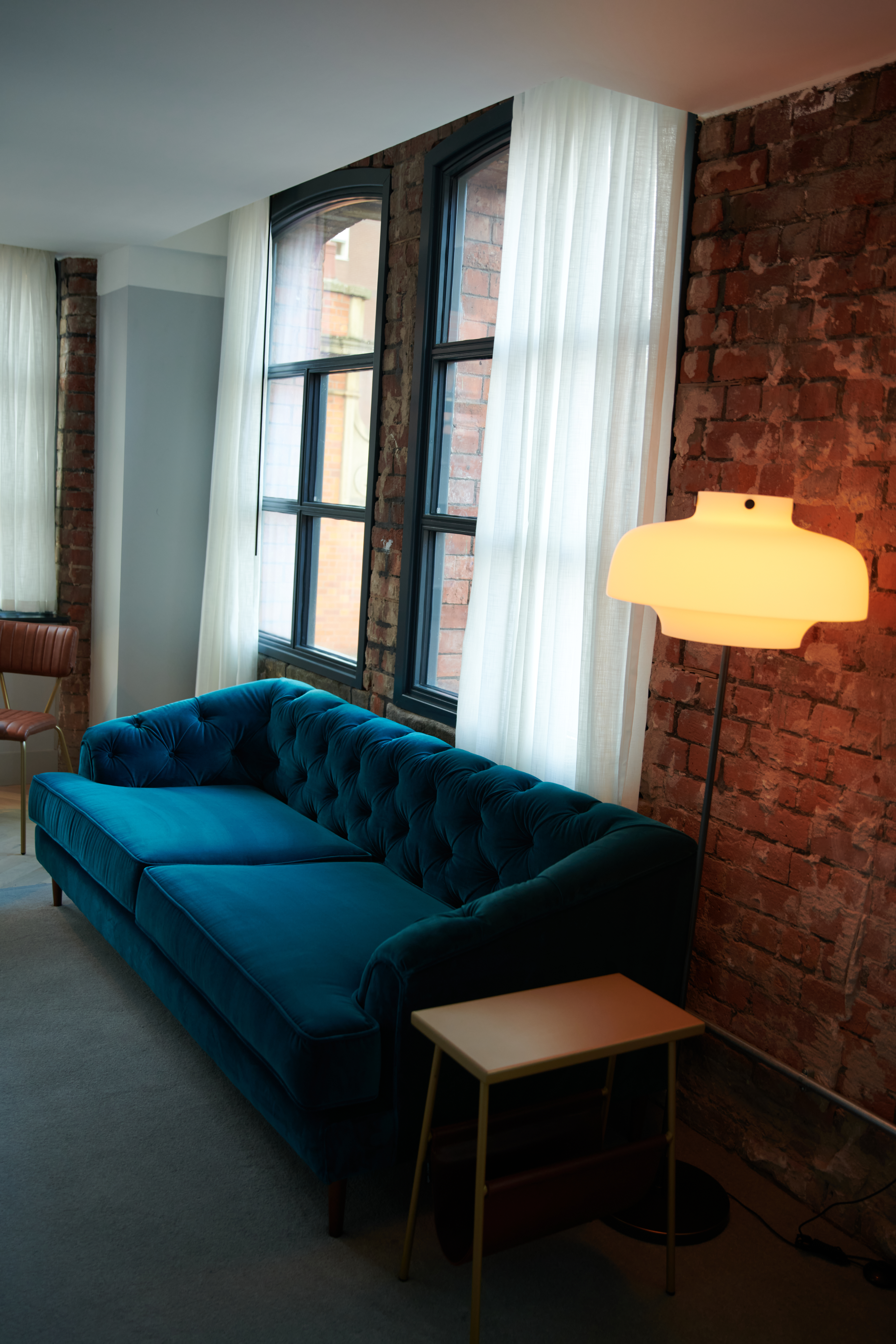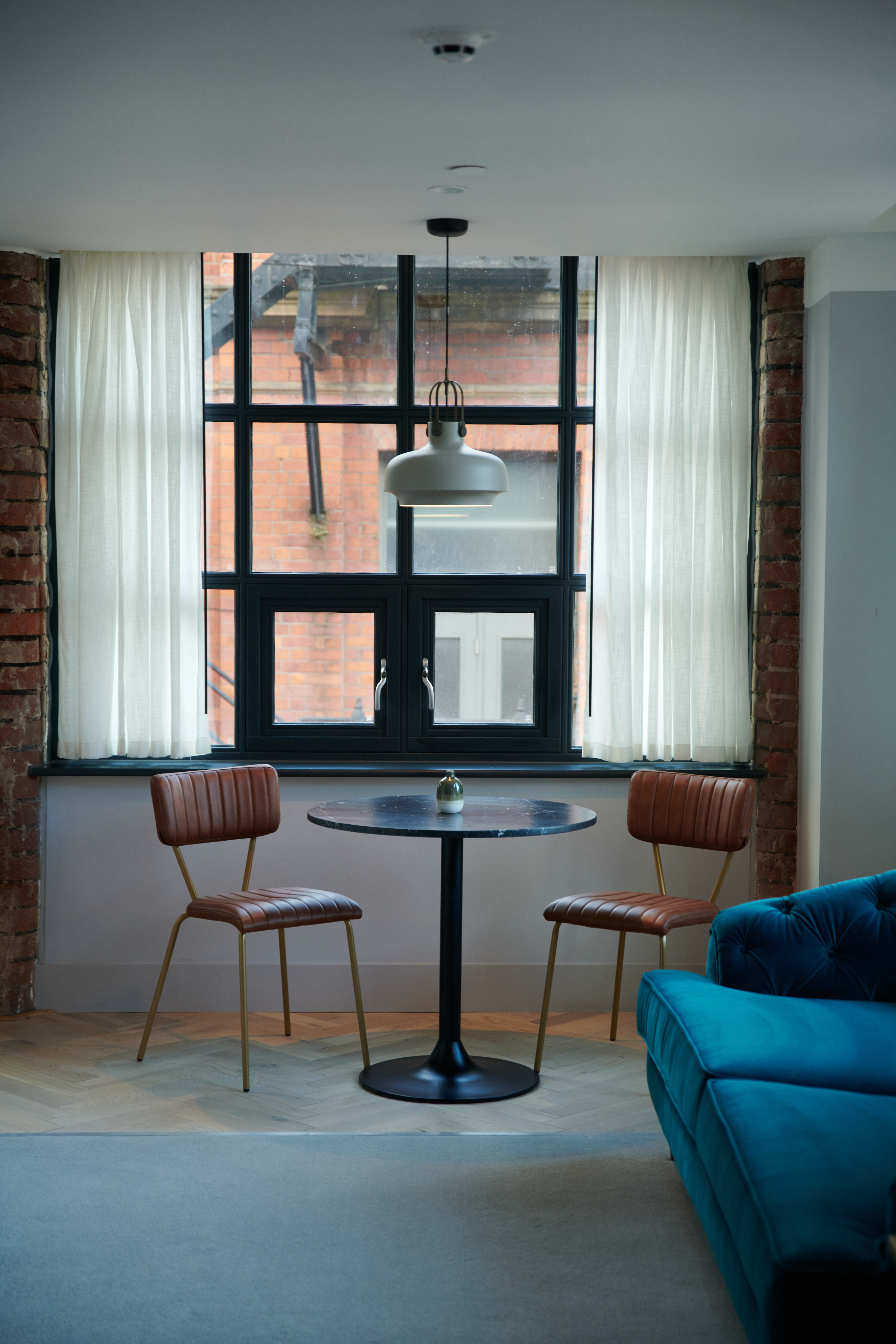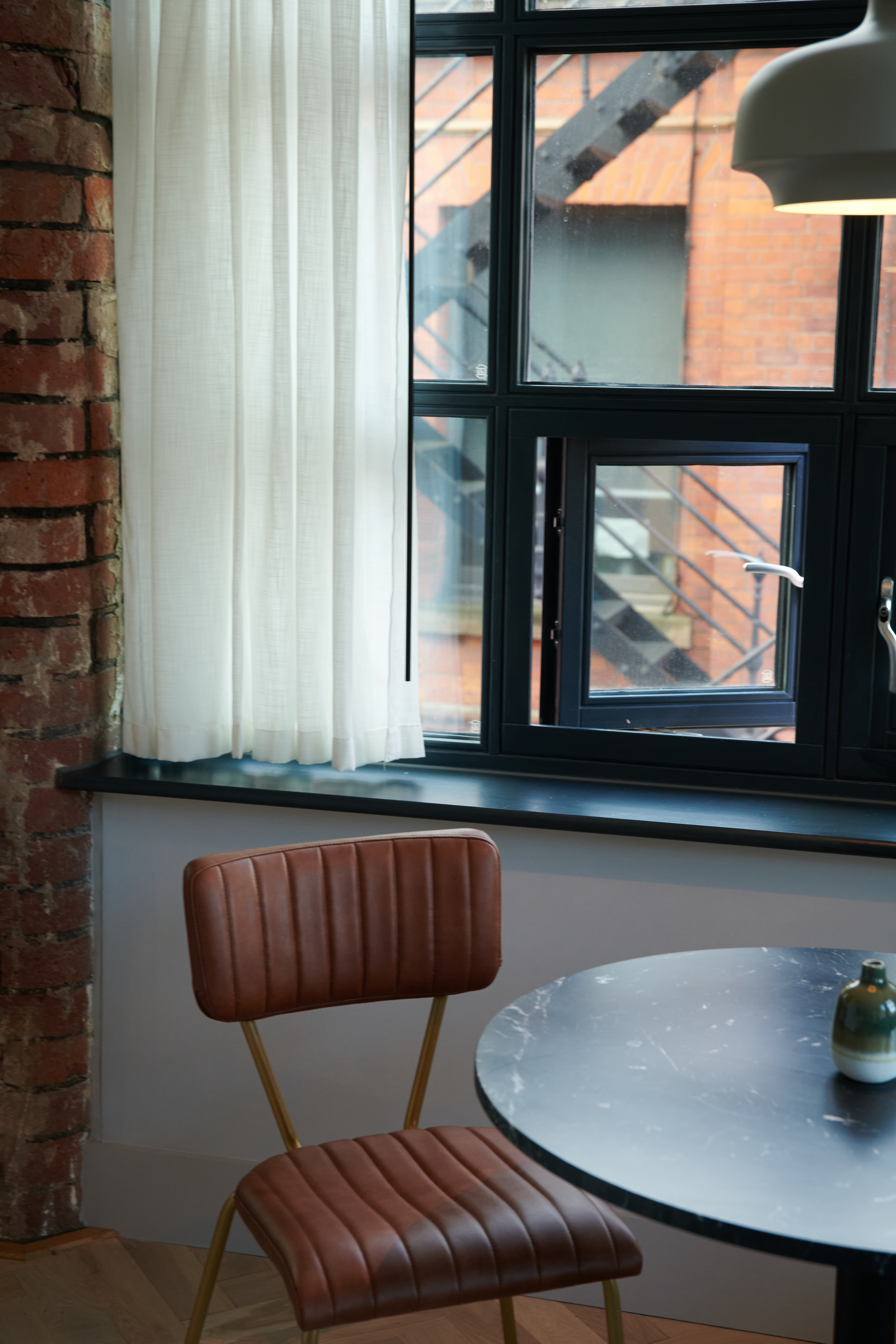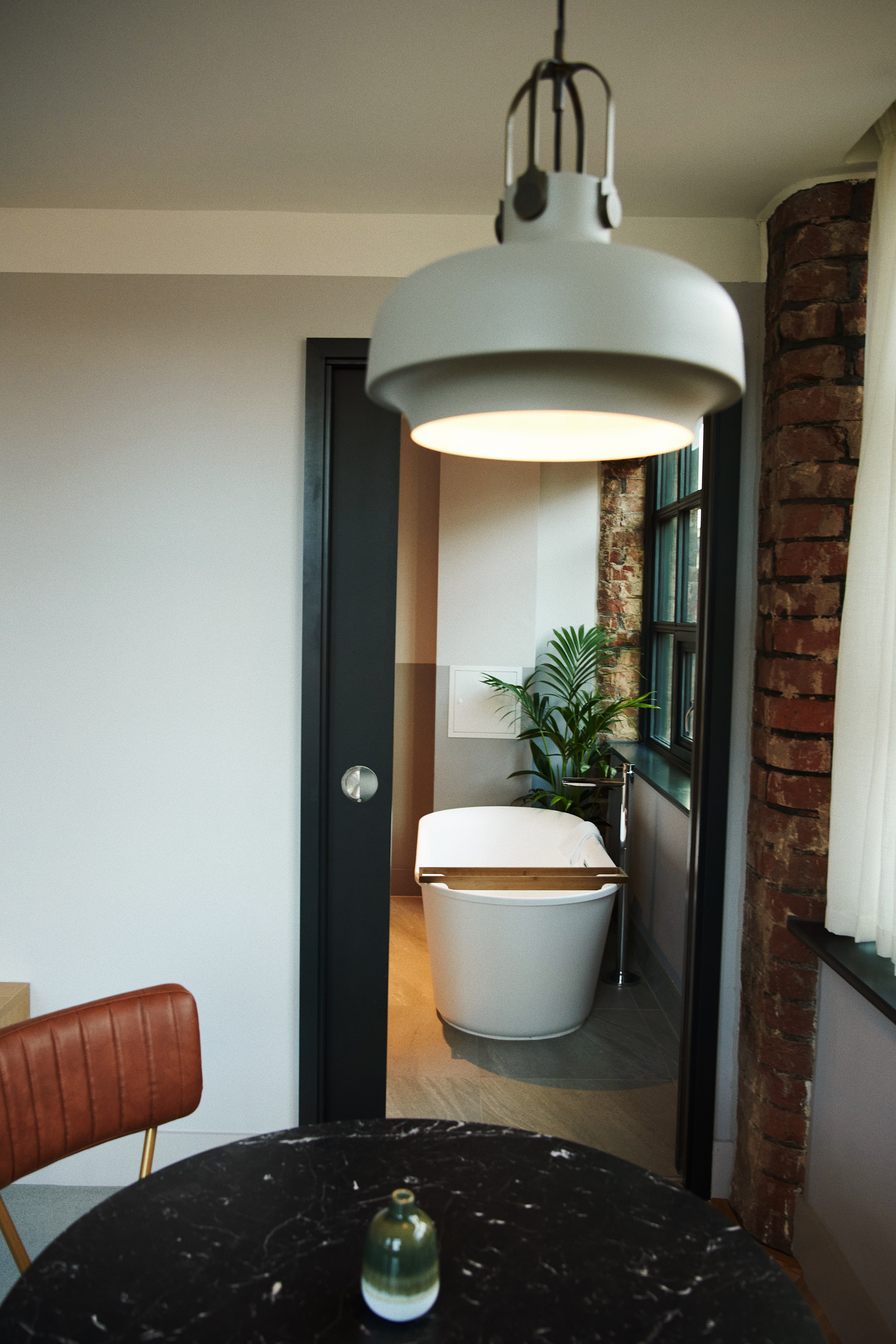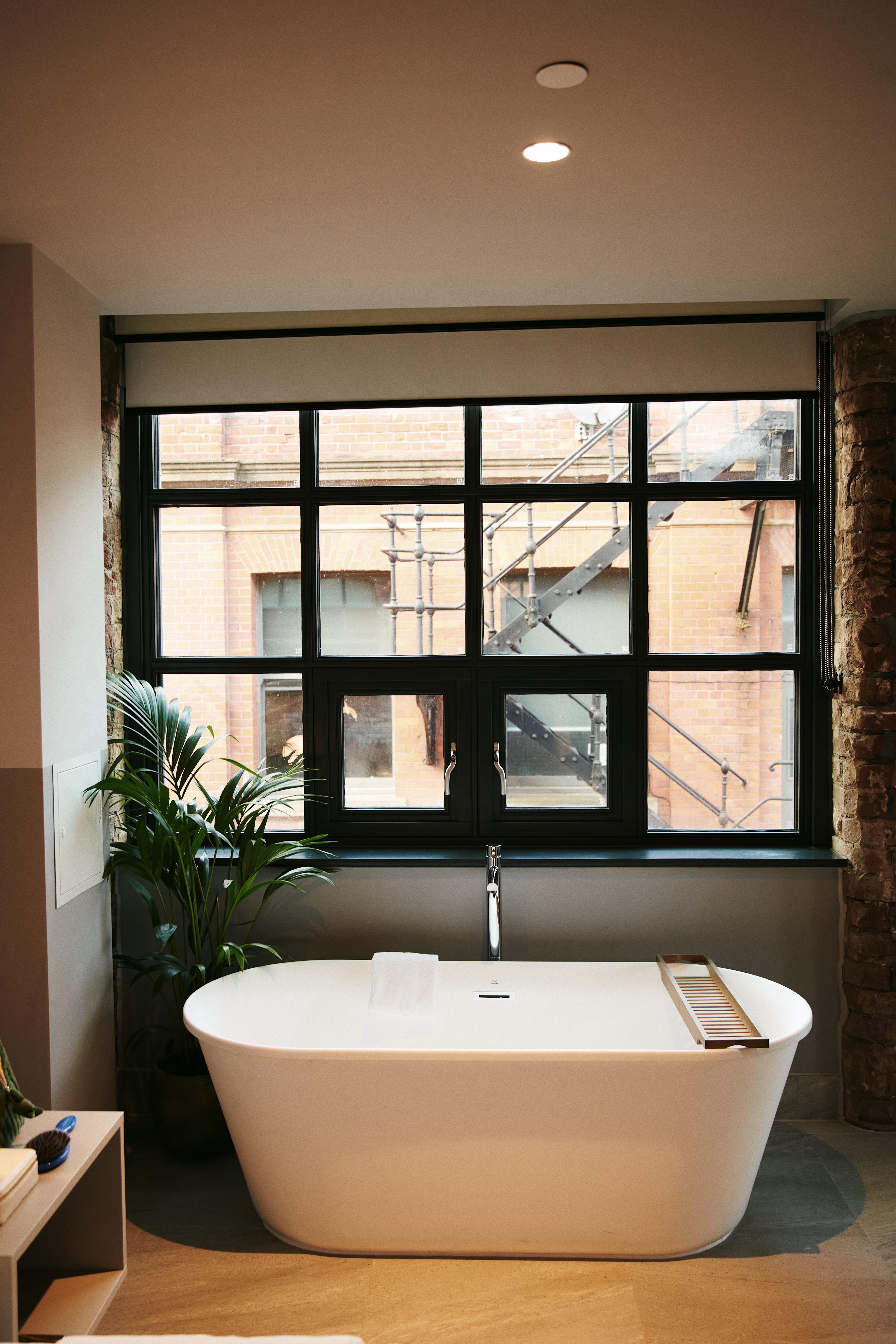 As suggested in the title of this blog post, I have a new coat and I'm very excited about it! I recently picked out this herringbone trench from the new Jigsaw collection and it's succeeded my expectations in every way possible – I sized up two sizes because I wanted more of an oversized (80's/90/s New York in the winter) kind of feel and it's absolutely perfect. I feel like I've been searching for a vintage style herringbone outerwear piece for forever and it's made me much more excited about my everyday uniform…
It just elevates anything I wear underneath and instantly makes me feel chic/put-together. The quality is incredible too – it feels like a designer piece but for a fraction of the price. If you're looking for a stylish winter coat that can take you from day to night or work place to evening drinks, this is your guy! Trust me, you won't be disappointed.
Sizing notes: I'd say go for your usual coat size if you want something more sleek/fitted and size up one or two sizes if you want more of a formless/oversized look like I have here…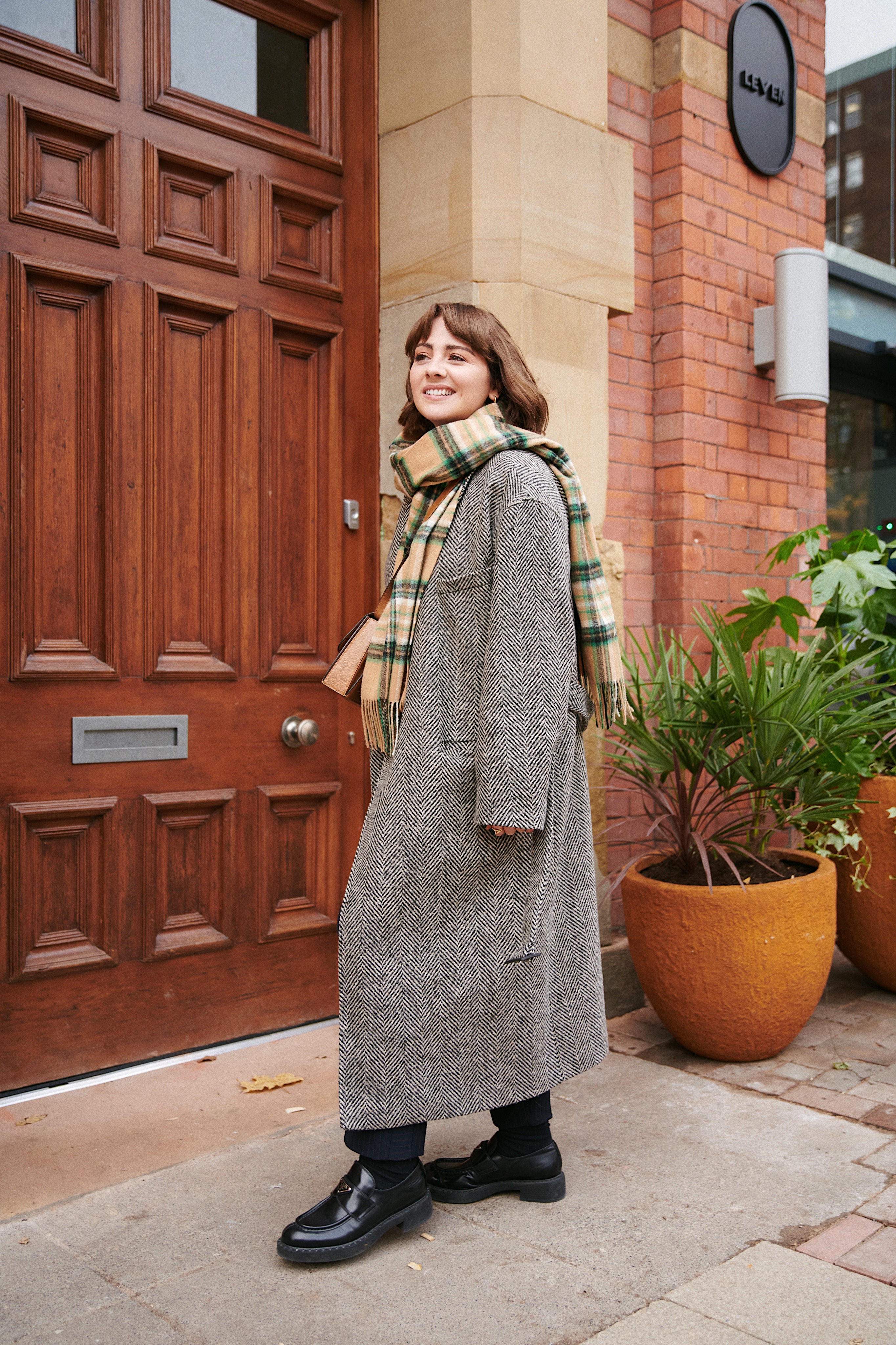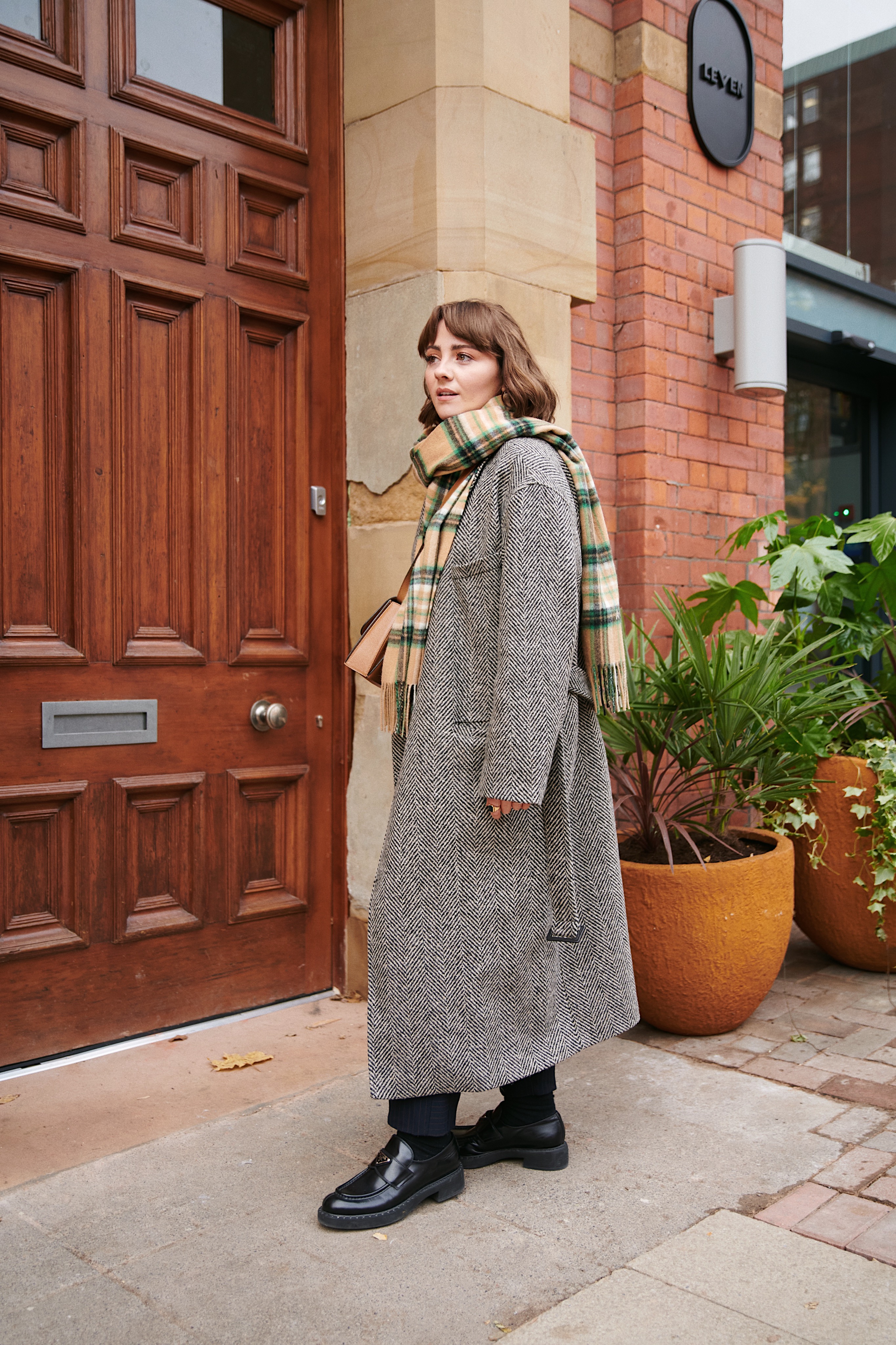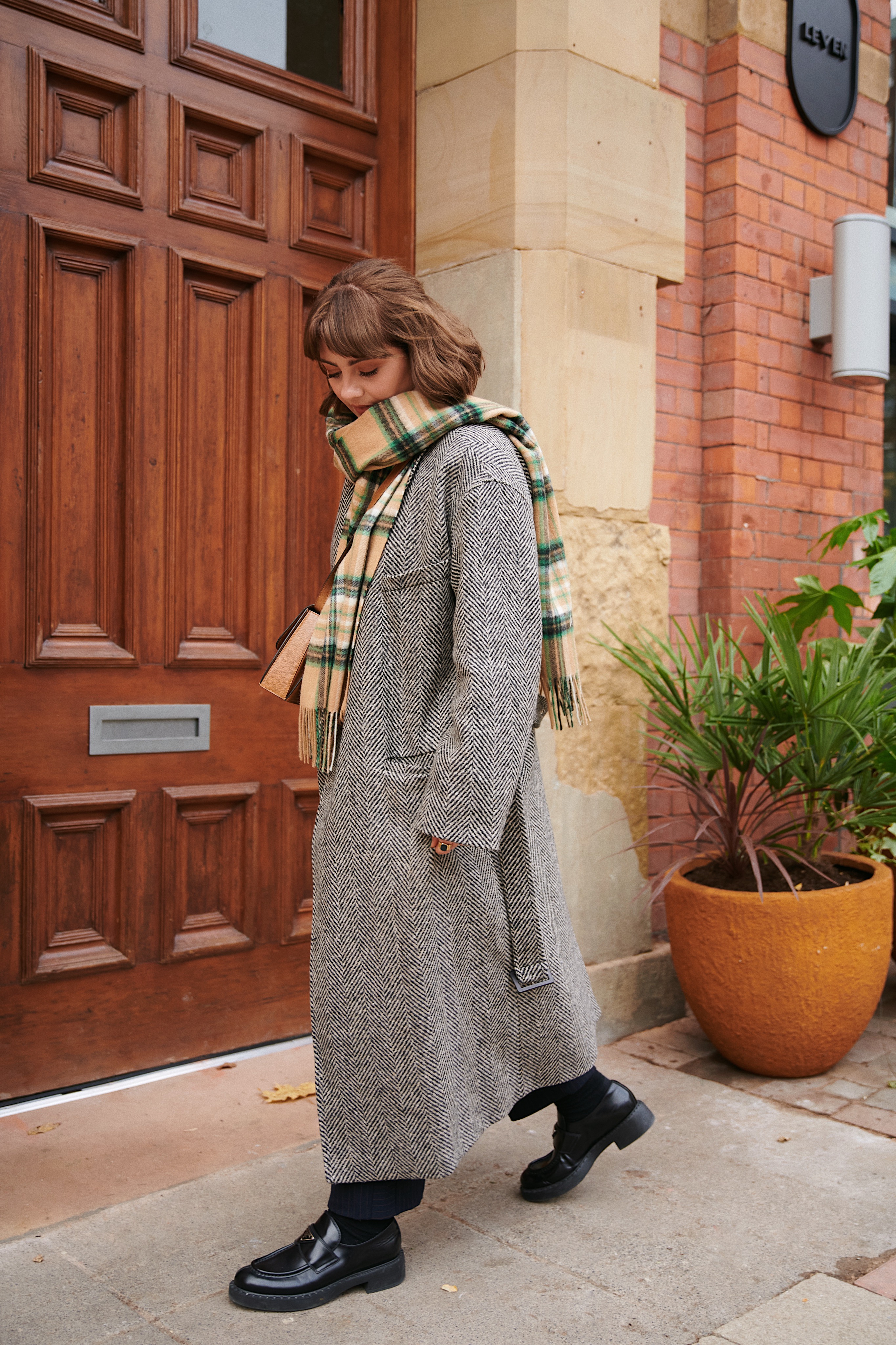 If you made it this far then thank you for reading! I hope your week is going well so far and that you're not feeling too burnt out – I feel as though I'm fast approaching the end of year slump but I'm very much looking forward to some time off with family & friends…
There's some more blog posts coming your way before then & a little reminder that my festive gift guide is live incase you're currently stuck for ideas! 
All outfit links for this post are below as always!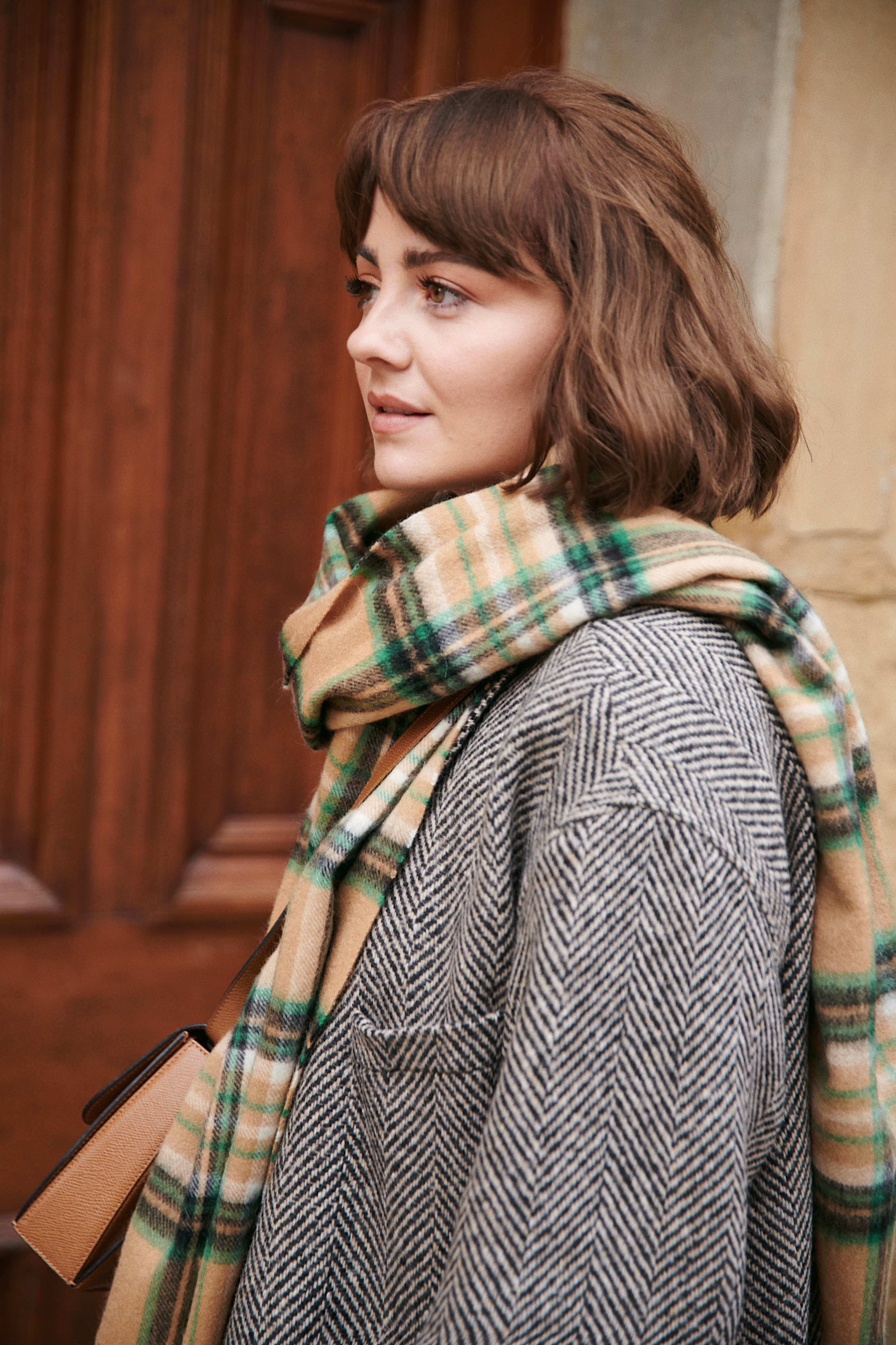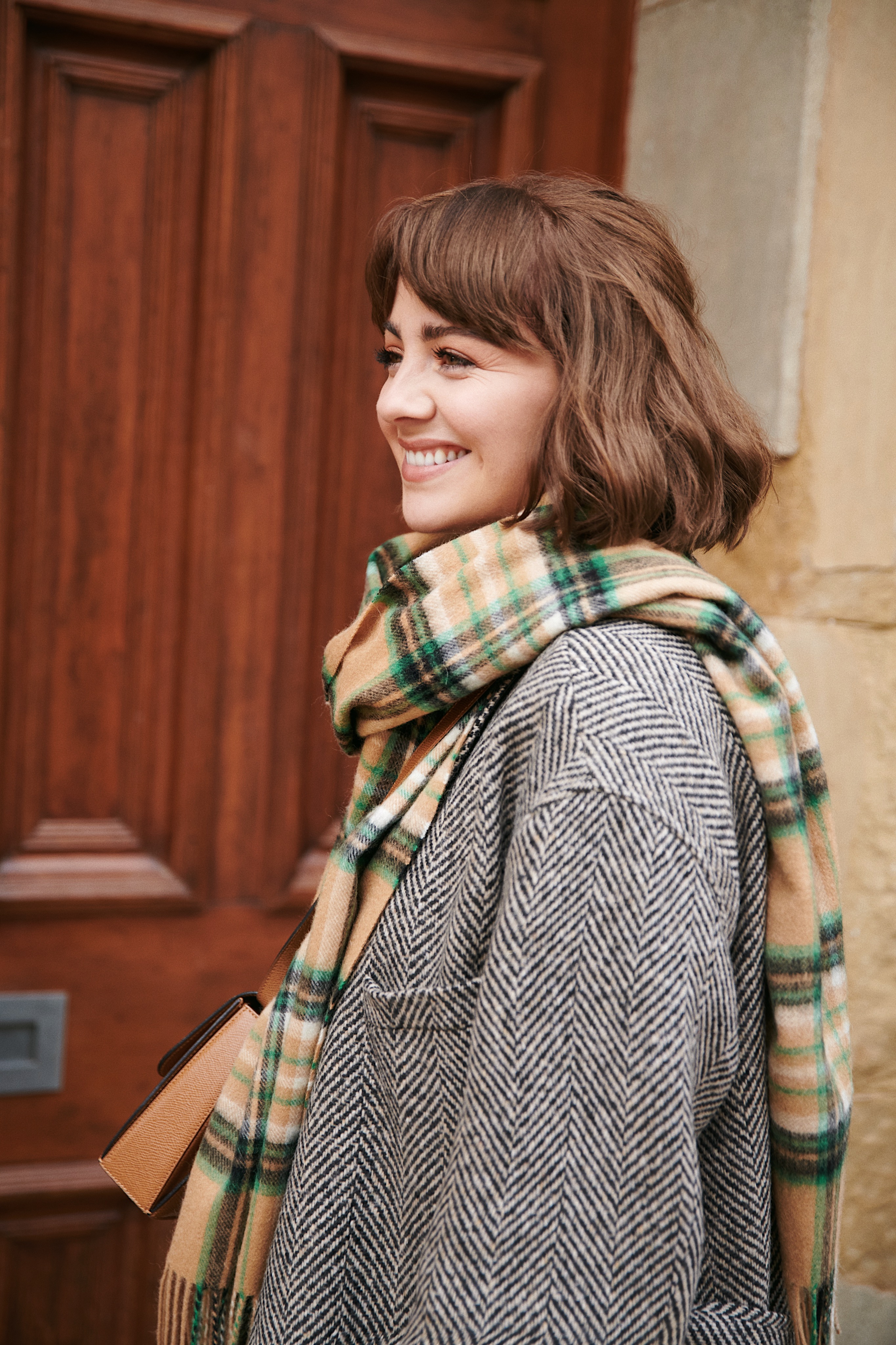 Read more about the Leven Hotel here!
---
Photographs taken by Catherine Booty 
Coat c/0 – Jigsaw, Shirt – vintage (similar here), Trousers c/o – Me+Em (old season but new similar style here), Shoes – Prada, Scarf c/o – Little Magpie X The Tartan Blanket Co, Bag – vintage Celine (similar here)
SHOP THE LOOK