I've slowly started edging back towards town over the past week or so – I've pretty much avoided the centre of Manchester for as long as possible, but it's felt nice to be back shooting some full length outfits again so that I have some fashion based content to share with you guys on here. I normally shoot quite early in the morning as it means hardly any people around, and I don't end up feeling like that awkward person randomly posing on the street…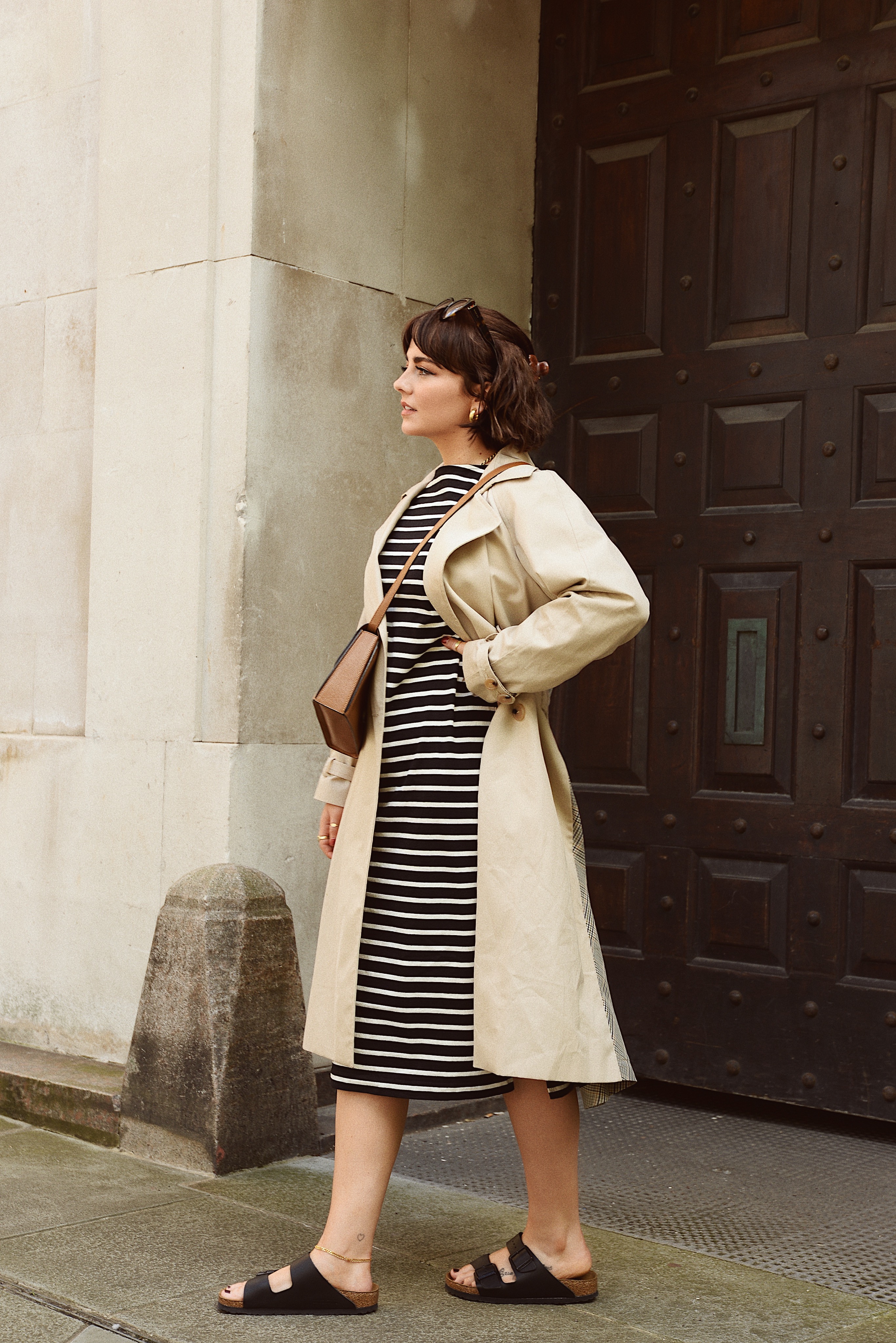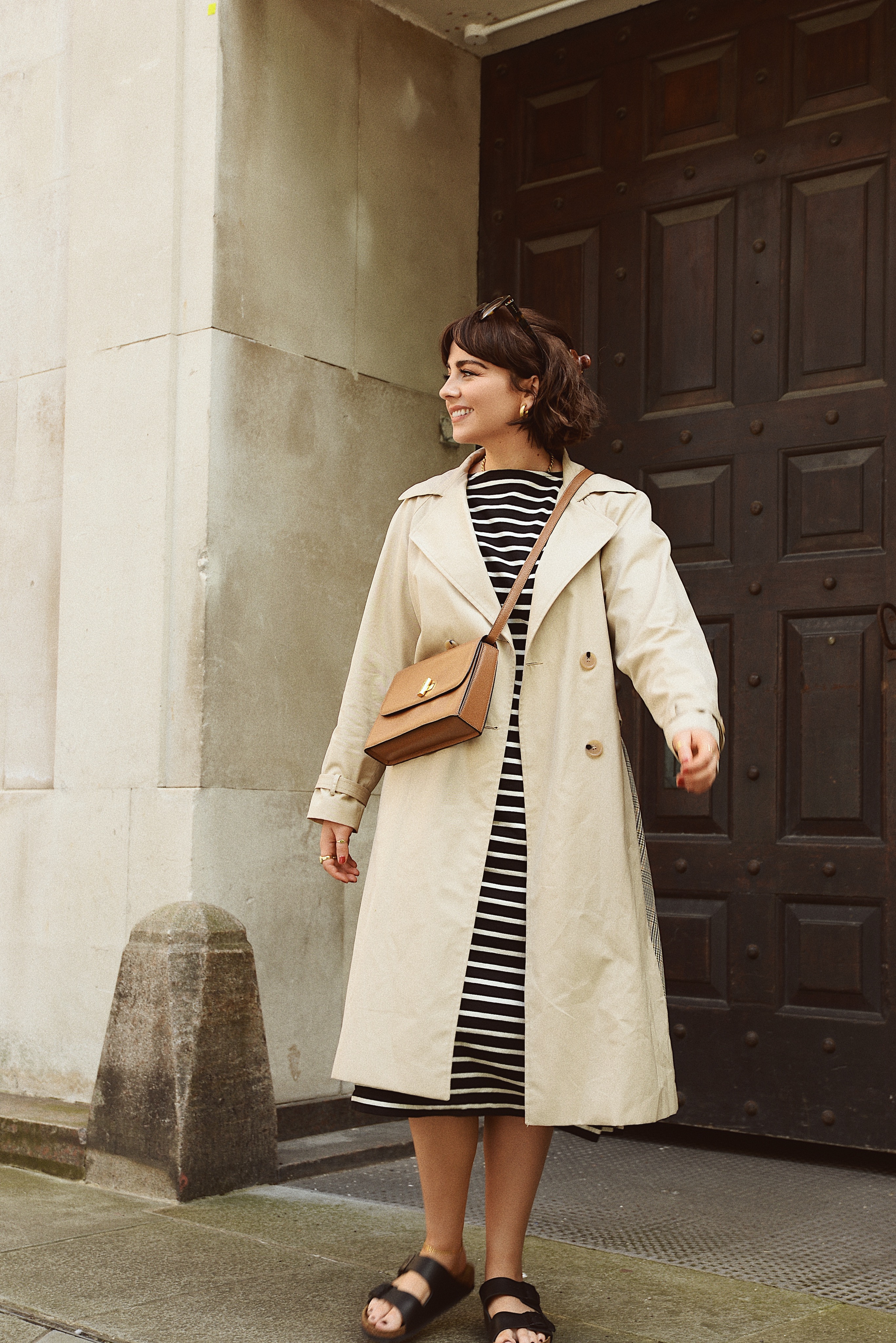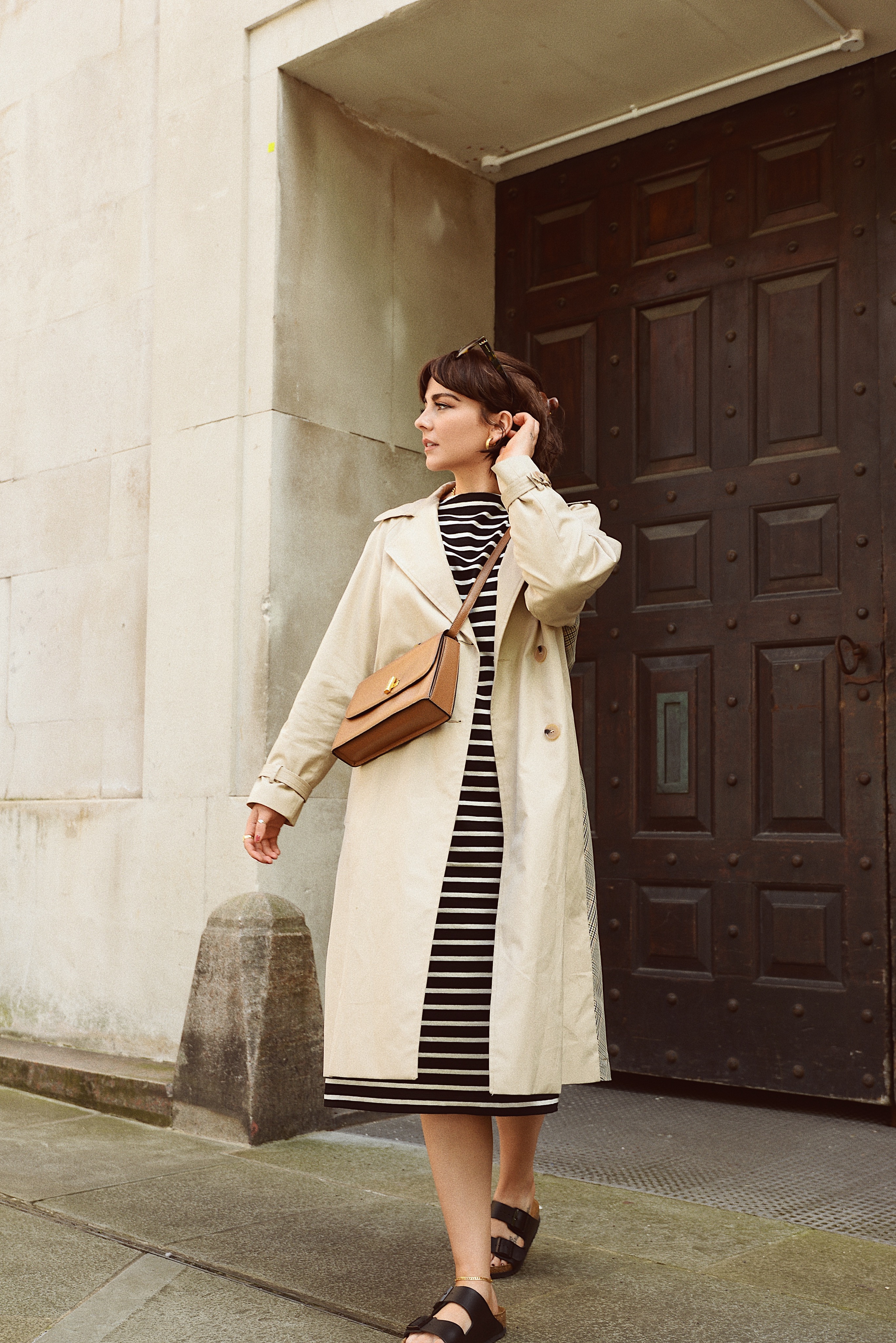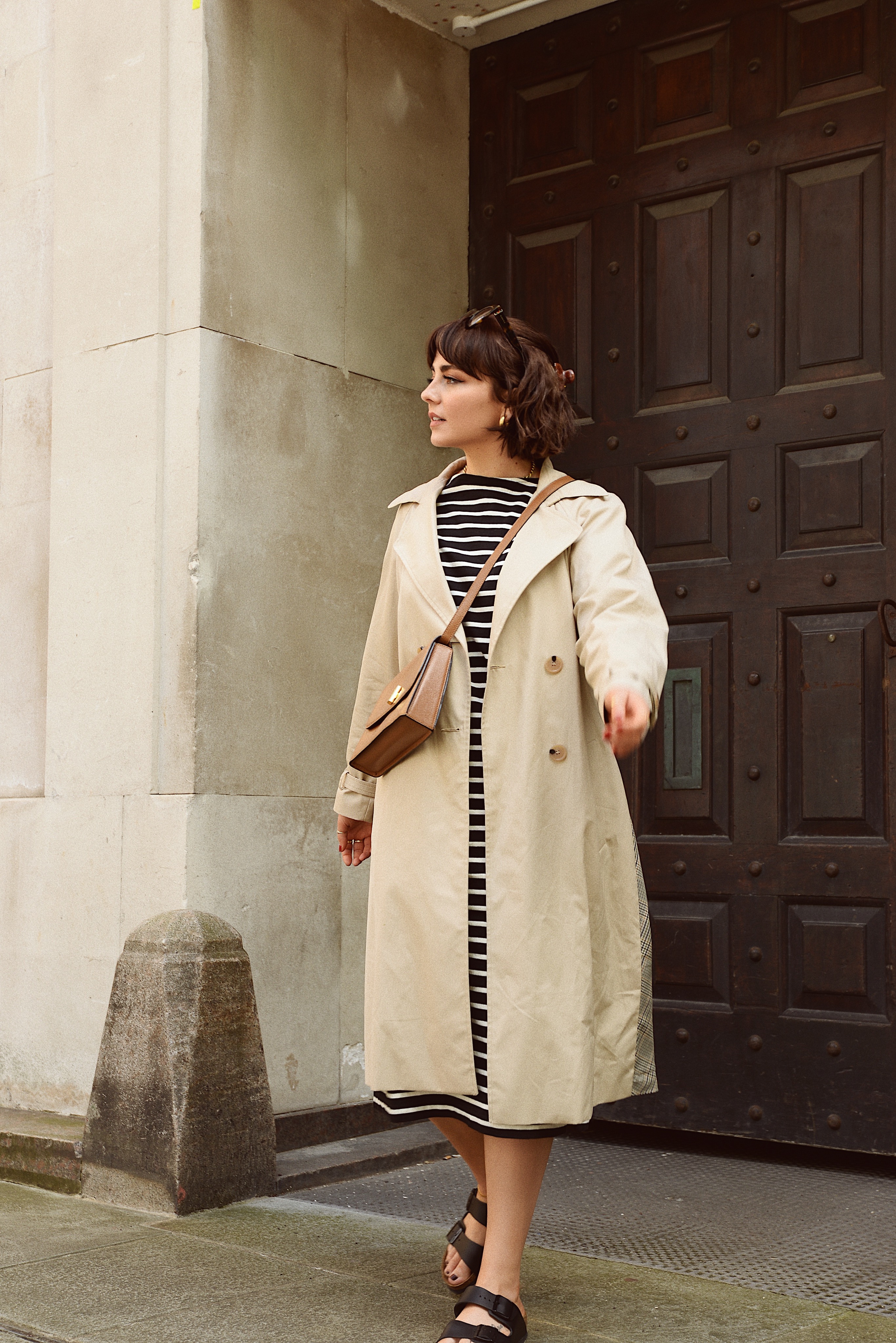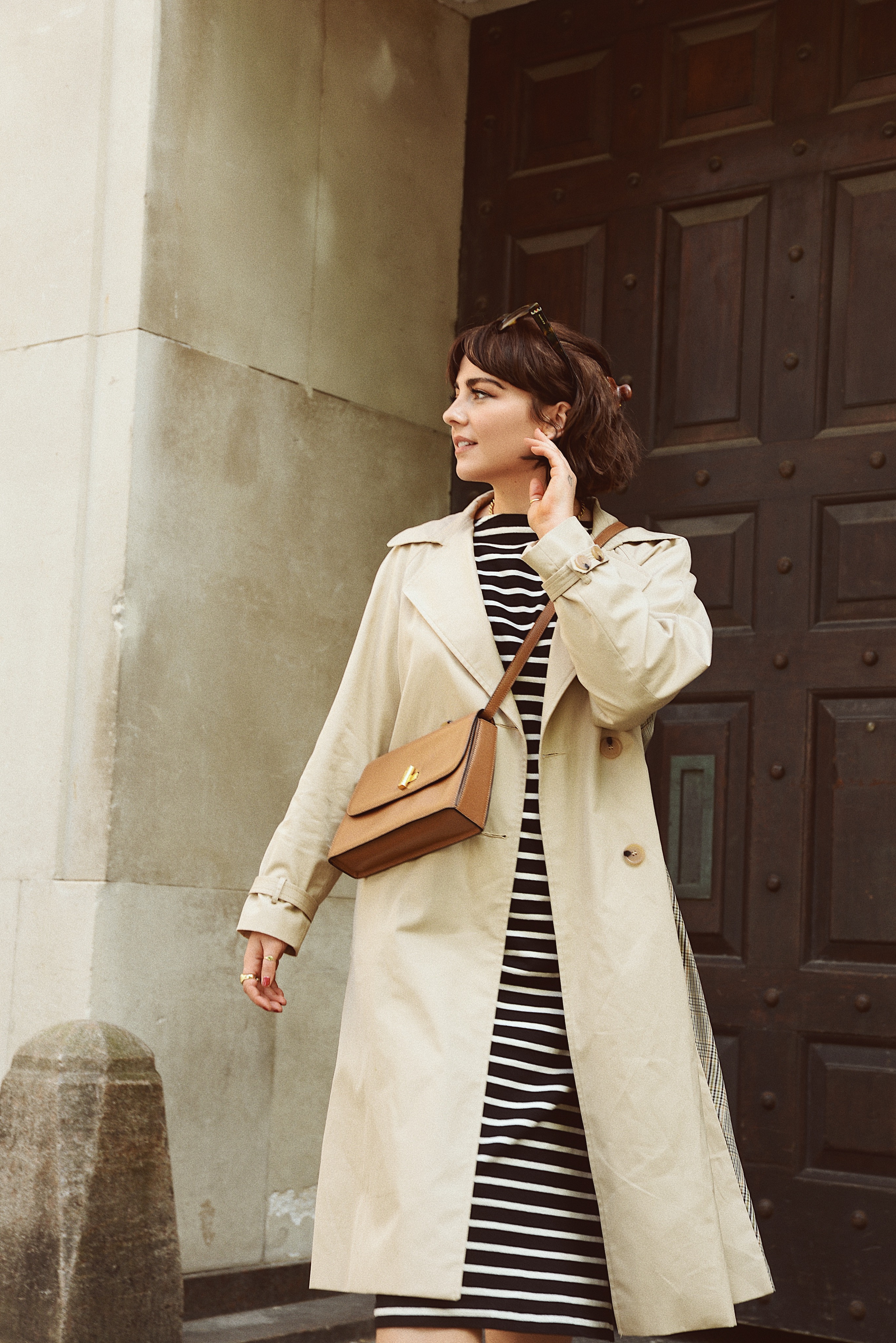 There's obviously no shame in posing for a photograph of course, but I definitely feel most comfortable when it's just me and Catherine playing around and it doesn't feel too serious!
I can't peak for anyone else, but I really started to fall out of love with getting dressed over the course of lockdown. I became so used to loungewear and mismatched pyjamas that I sort of forgot what my personal style was, and have found getting dressed a bit of a chore. I like to picture the day in front of me each morning and then choose an outfit based on what's going to make me feel my best for the activities that lie ahead. When there's zero exciting plans in the Calendar and the odd trip to the supermarket is all many of us have had to look forward to over the past few months – it's very easy to feel uninspired and unmotivated by our wardrobes. 
I've definitely had to ease myself back into my personal style and almost reintroduce pieces slowly as if I were a new born human again with a whole wardrobe of pieces that have been completely untouched.  I've now reached the phase where I want to feel more like my 'usual self' again, and putting together an outfit feels like an act of self care – regardless of what my plans are. I'm still very much opting for comfort, but that doesn't mean that I can't stray beyond an elasticated waist and an oversized hoodie. A trusty trench coat, classic Parisian stripes, and some chunky sandals have very much been my uniform lately – they have always been basics in my spring/summer wardrobe, and they are always pieces that make me feel more polished and styled on the outside, even if my headspace isn't quite on the same page…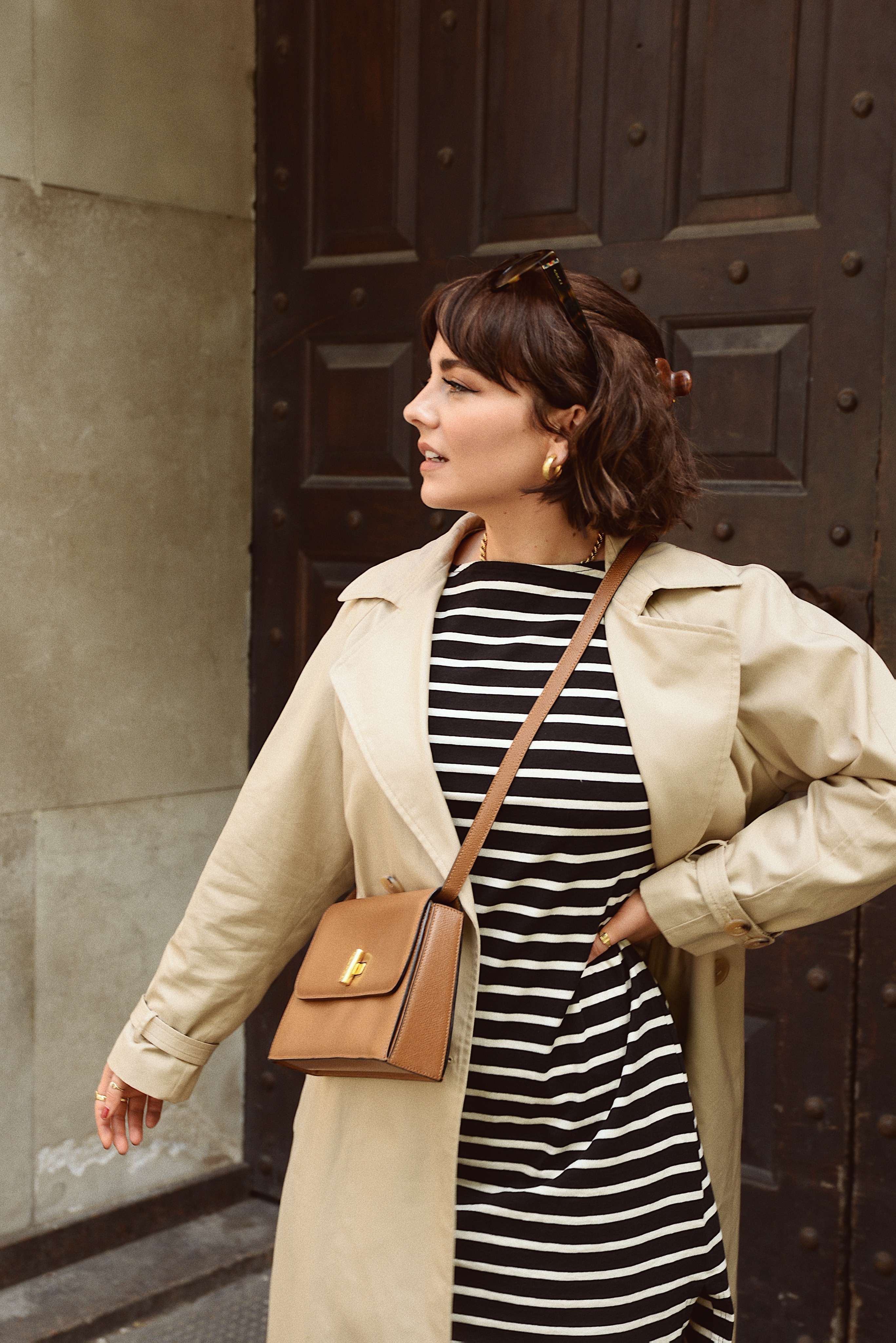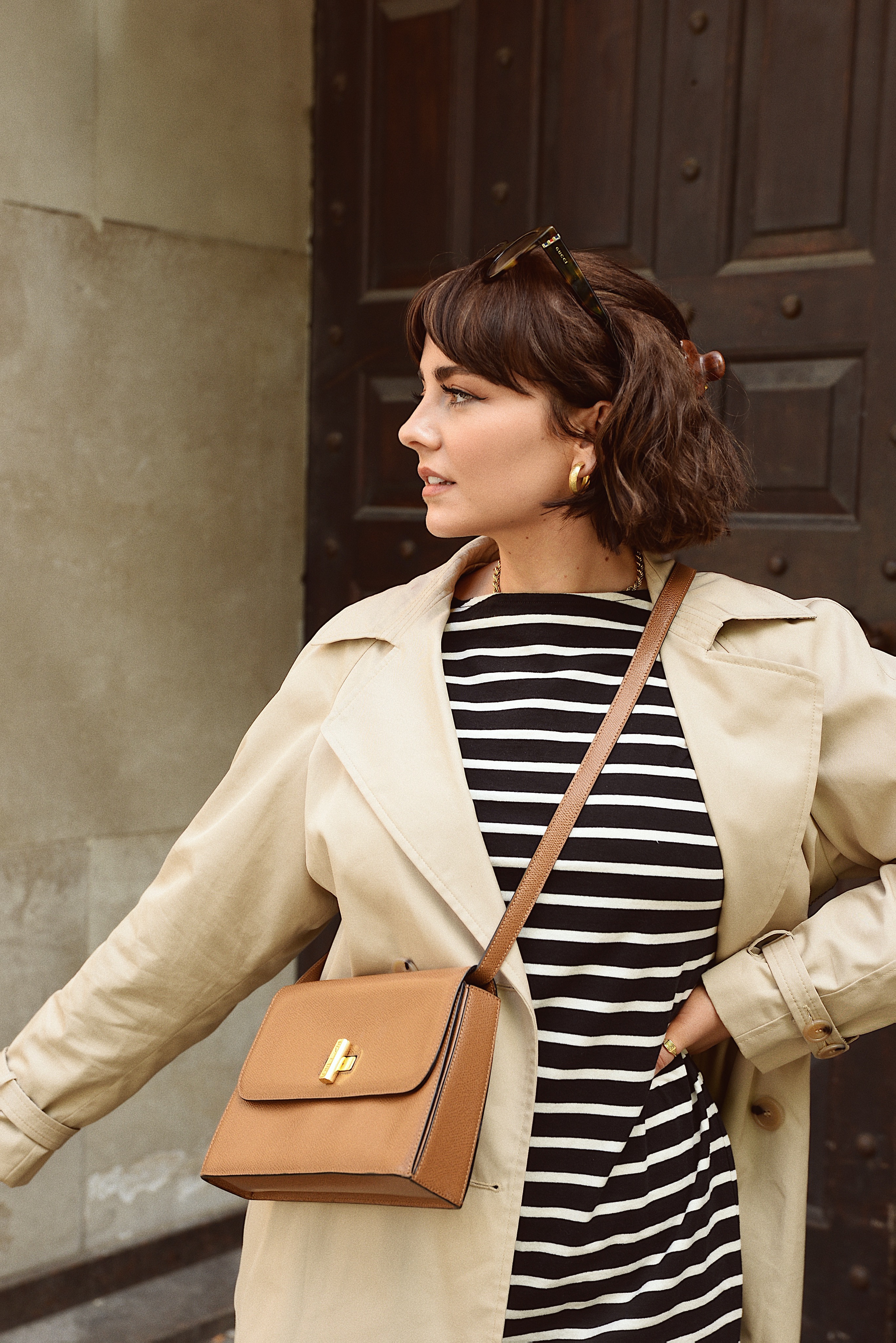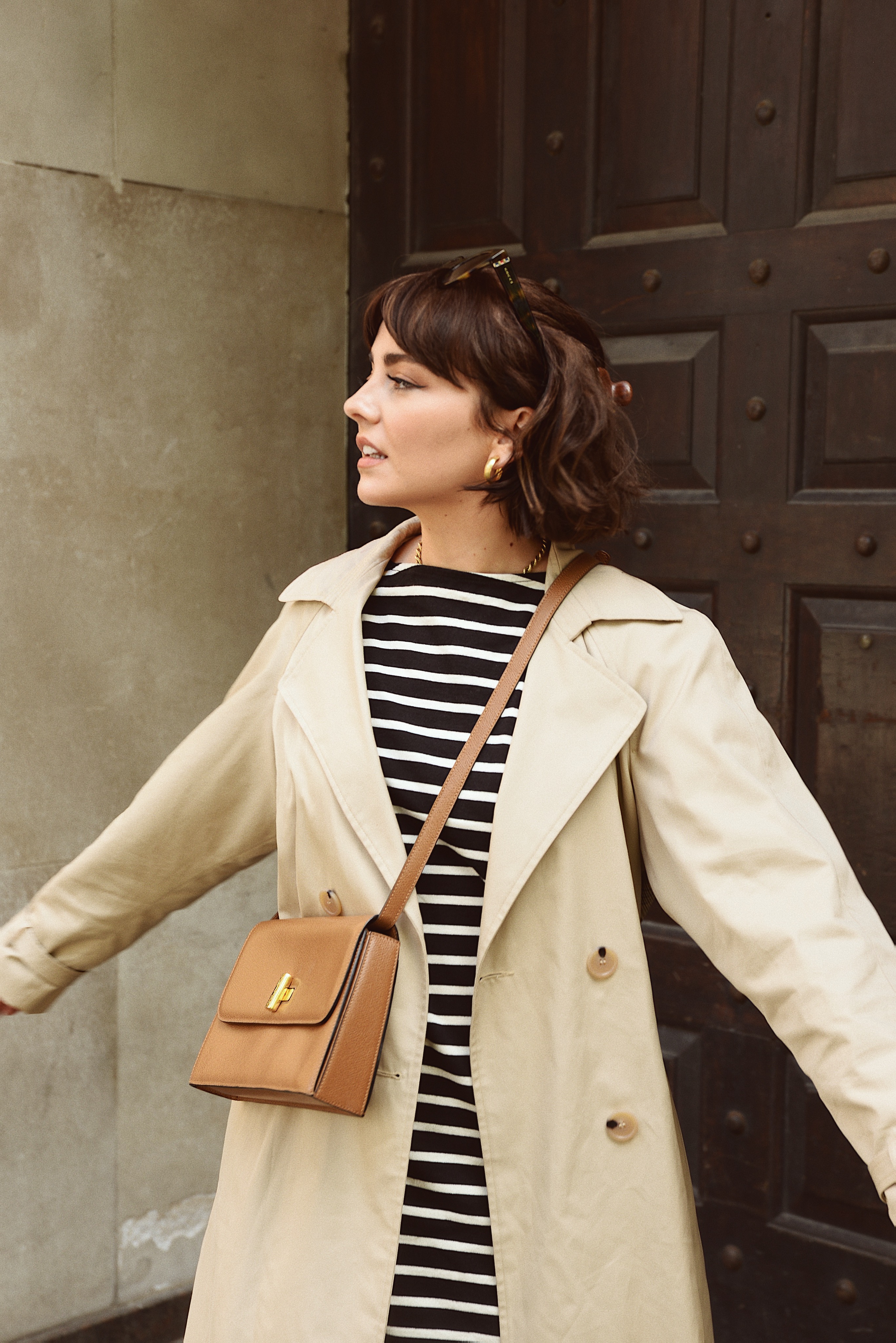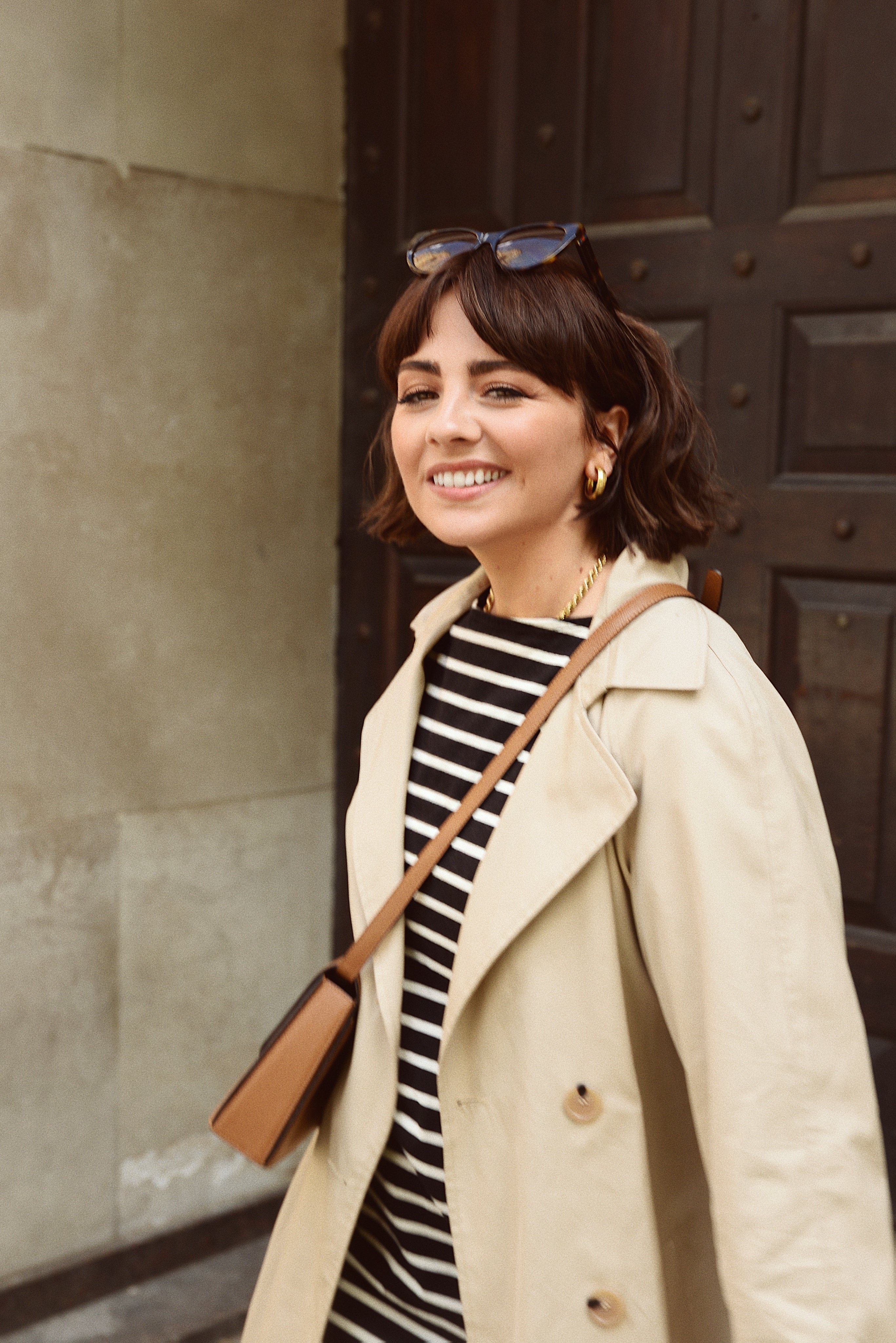 Arket recently sent me this oversized striped dress and it reminds me of the kind of thing I'd wear a lot as a teenager. I used to buy super oversized mens striped T-shirts from charity shops and wear them as dresses when I was trying to save money in college. Sometimes I'd add a waist belt around the middle and wear them off one shoulder with some pointed boots if I wanted more of an evening look – such a noughties throwback but I love to reminisce on how thrifty me and my friends were back then. It really was such a fun time for fashion, and I feel like a lot of that gets lost when you move into your own place and no longer have a room filled with friends and siblings routing through your wardrobe, planning outfits together and cutting up charity shop pieces to create something new.
Anyway, teenage Alice would have gone crazy for this t-shirt dress, so in a way it feels comforting and nostalgic to be wearing it at this time in my life. It's kind of huge and shapeless but perfect for running errands in at a time when fashion feels much less important. I love how it looks with a trench coat thrown over the top to make the stripes a bit less intense! A cross body bag is also a great trick for creating a flattering silhouette if you're wearing oversized pieces. I picked this vintage Celine one up via Vestiaire Collective a few years back and it's still one of my absolute favourites…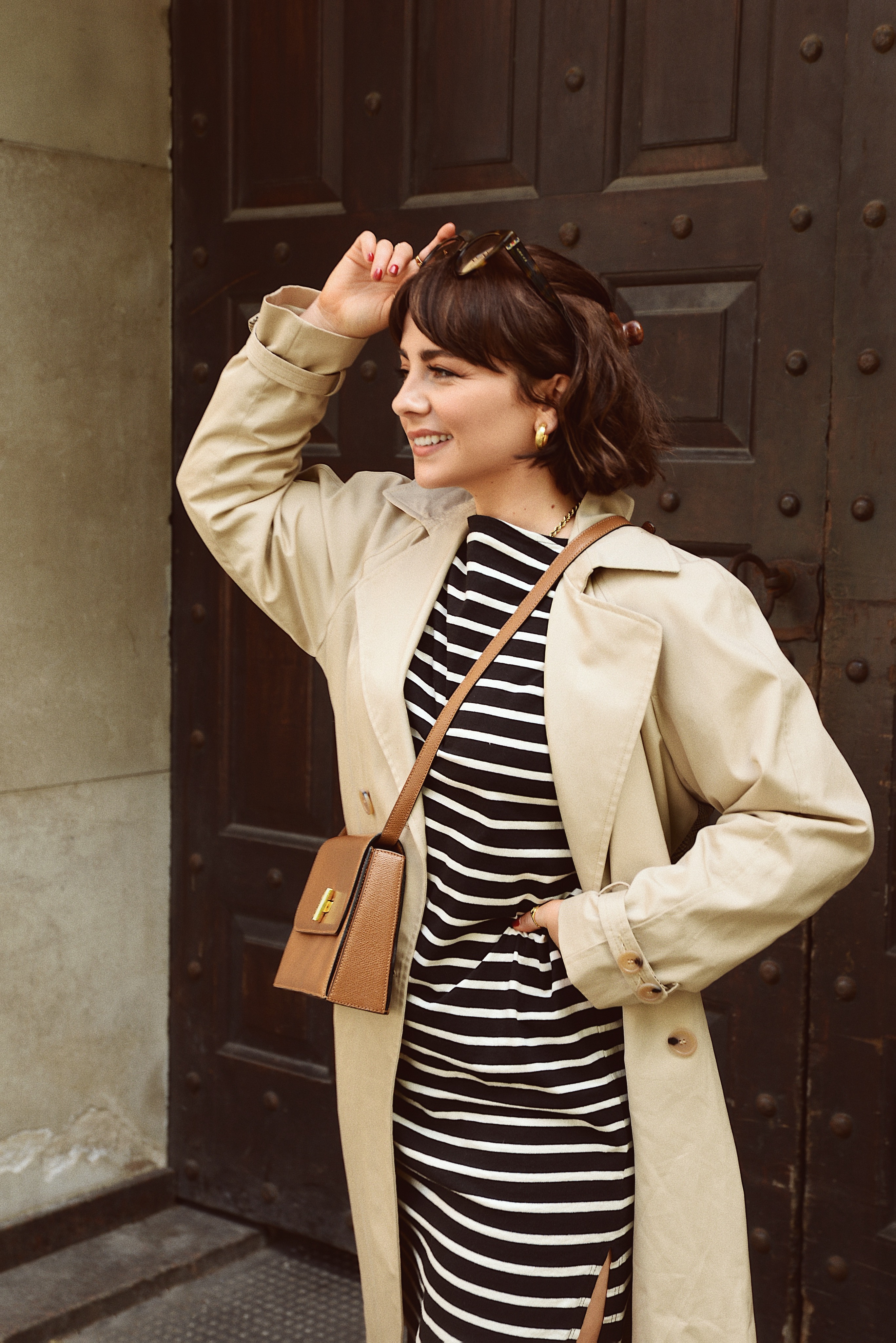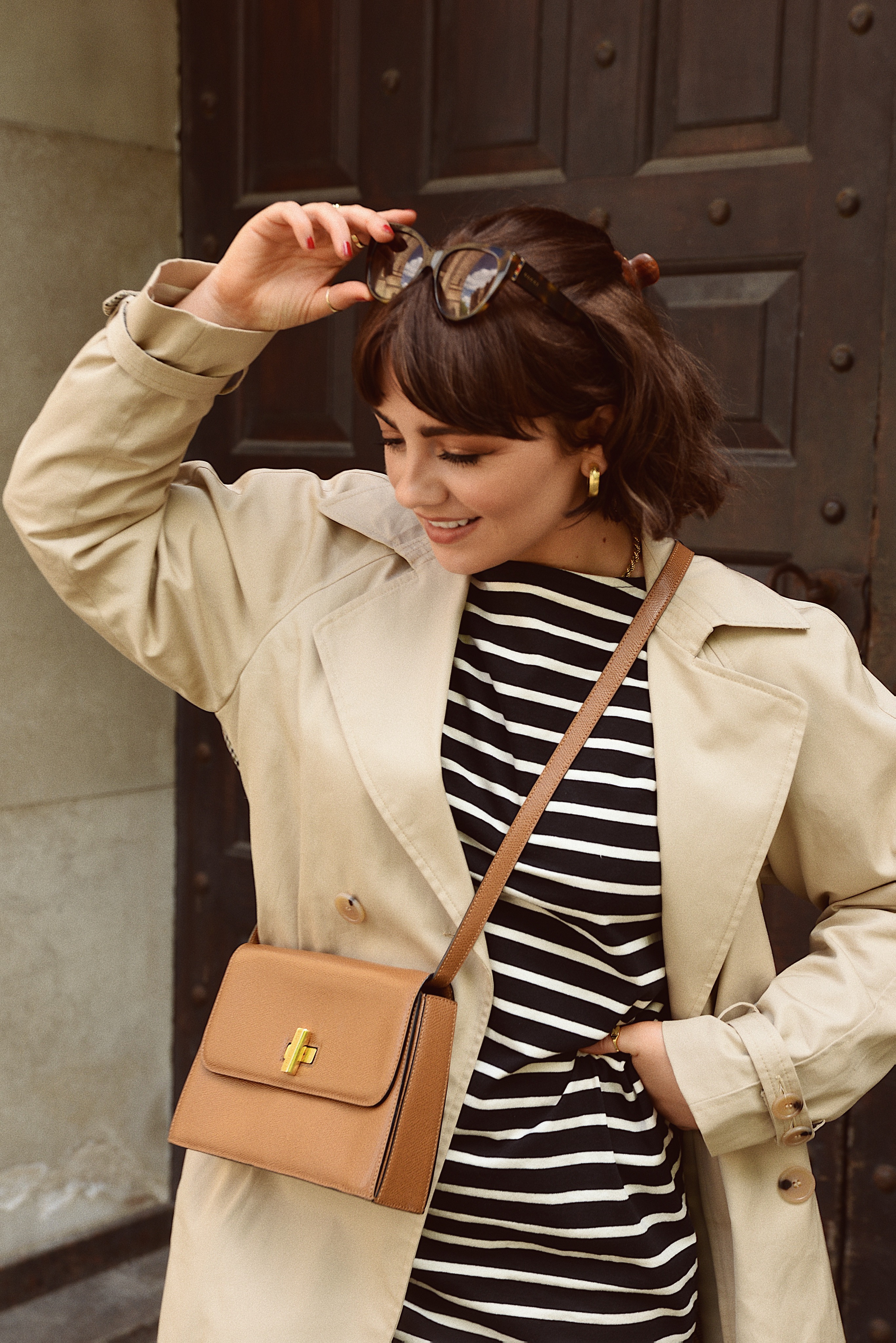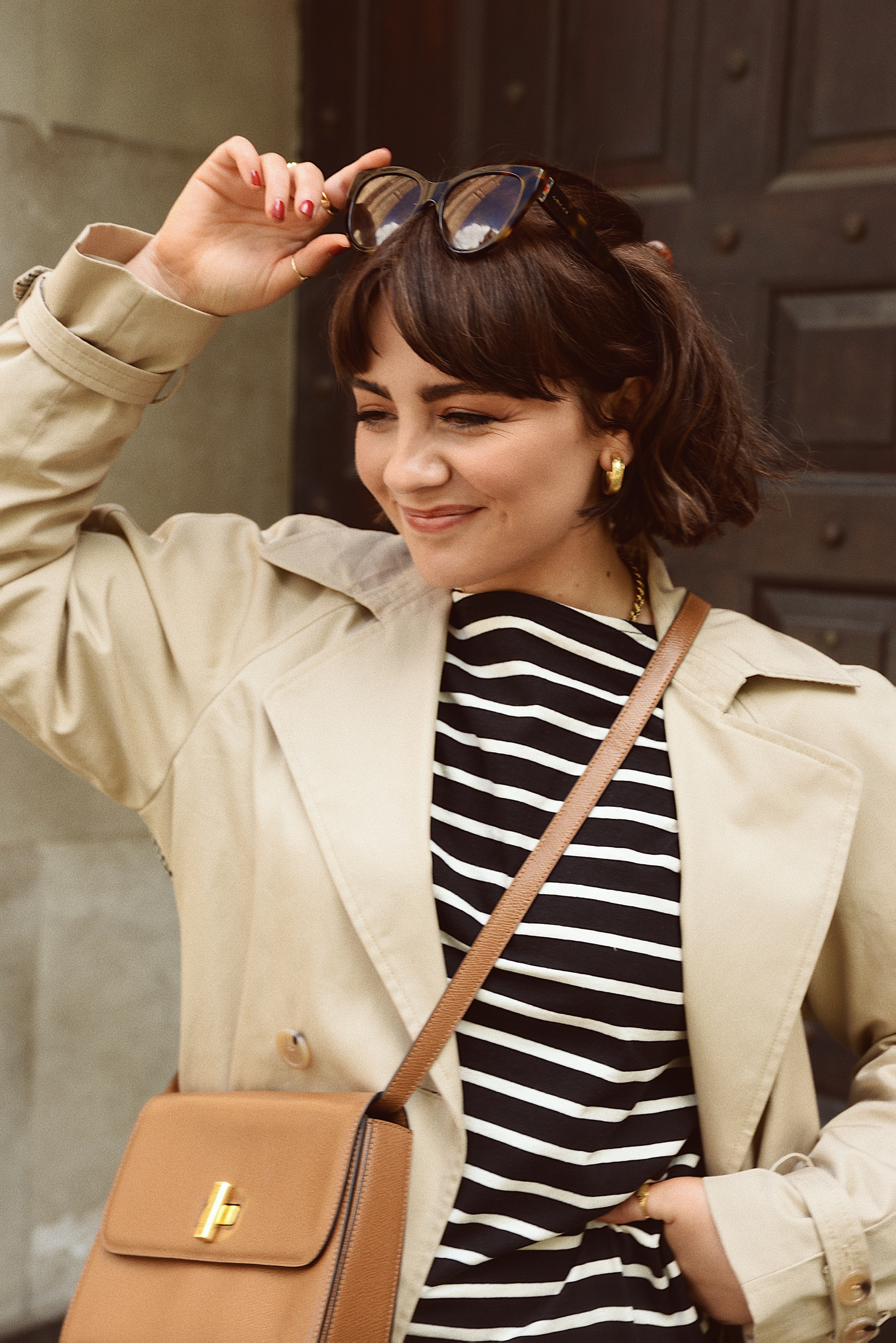 I'm slowly but surely feeling a little bit more like myself as the weeks go on, and I'm just being gentle with myself on those days where I don't feel like getting dressed at all. It's all part of the process of surviving this incredibly testing year, but it does feel good to be documenting my thoughts and feelings and how they are spilling into my outfit choices as we along…
P.S, I had a few questions about the masks I've been wearing lately and they were just ones that I picked up from Mango! You can find them here and they are reusable but I'd recommend finding some independent sellers if possible. I bought mine in a bit of a hurry but they are super comfortable and easy to wear. Please always wear a mask when necessary and carry a spare for a friend/family member incase you happen to be with someone who has forgotten theirs. Adding a mask doesn't ruin your outfit or make you look weird! Wearing a mask is essential in order to keep everyone as safe as possible right now, so please don't forget to pick up a few if you haven't already.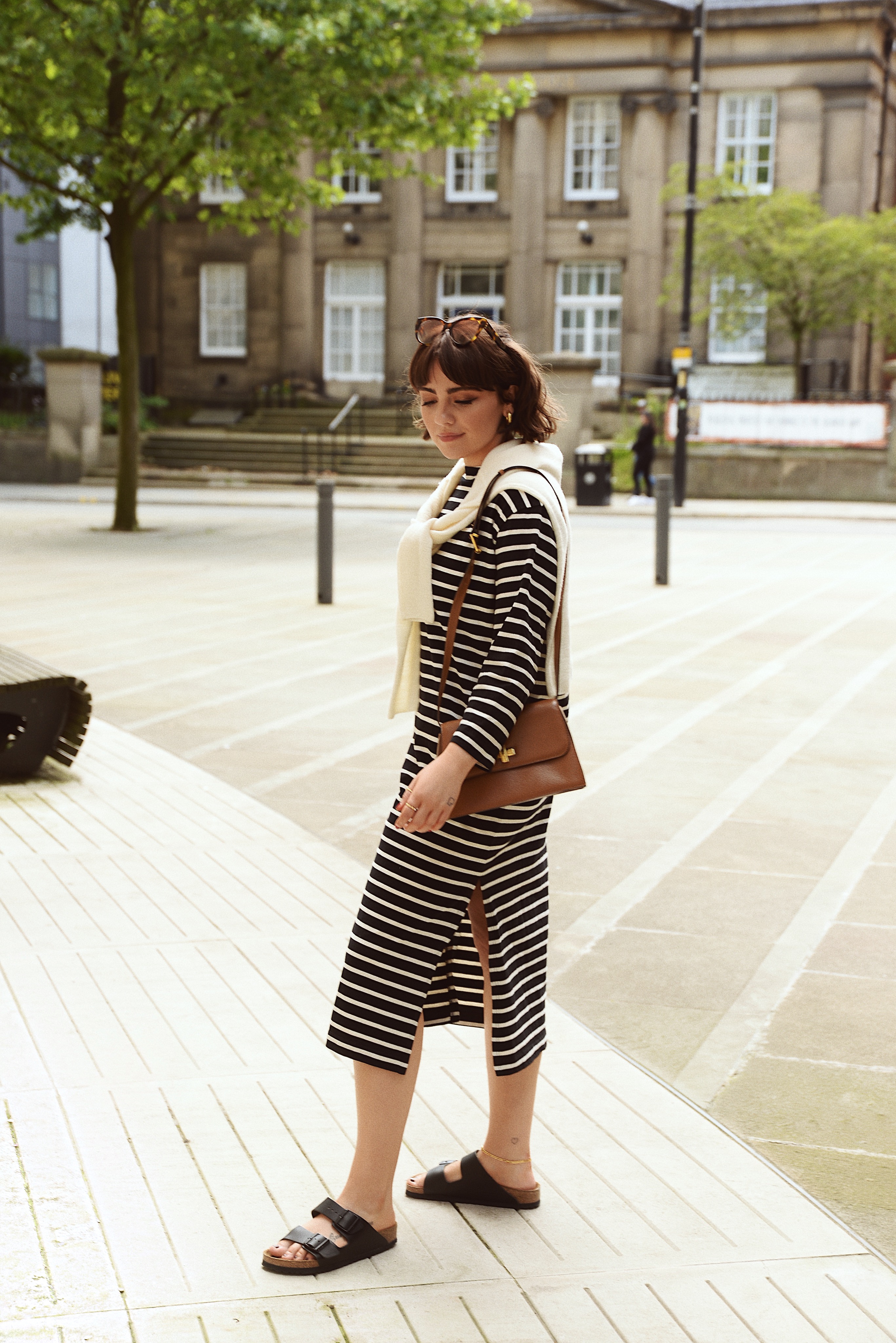 ---
Photographs taken by Catherine Booty 
Striped dress c/0 – Arket, Trench coat c/o – Sandro, Birkenstocks c/o – And Other Stories, Bag – vintage Celine, Sunglasses – Gucci (similar here)
SHOP THE LOOK