A fail-safe combination for me during the summer months has always been a slip dress with a shirt or blouse worn over the top. It's an easy breezy little outfit that makes me feel like I've made some sort of effort whilst also keeping me cool on those hot and sticky city days…
It's a nod to the Nineties child within me whilst also being versatile and timeless. I picked up this slinky Realisation Par number a few weeks back and I've lost count of how many times I've worn it since it arrived. It's such a beautiful print and basically feels like a second skin which has been ideal for the recent humid weather!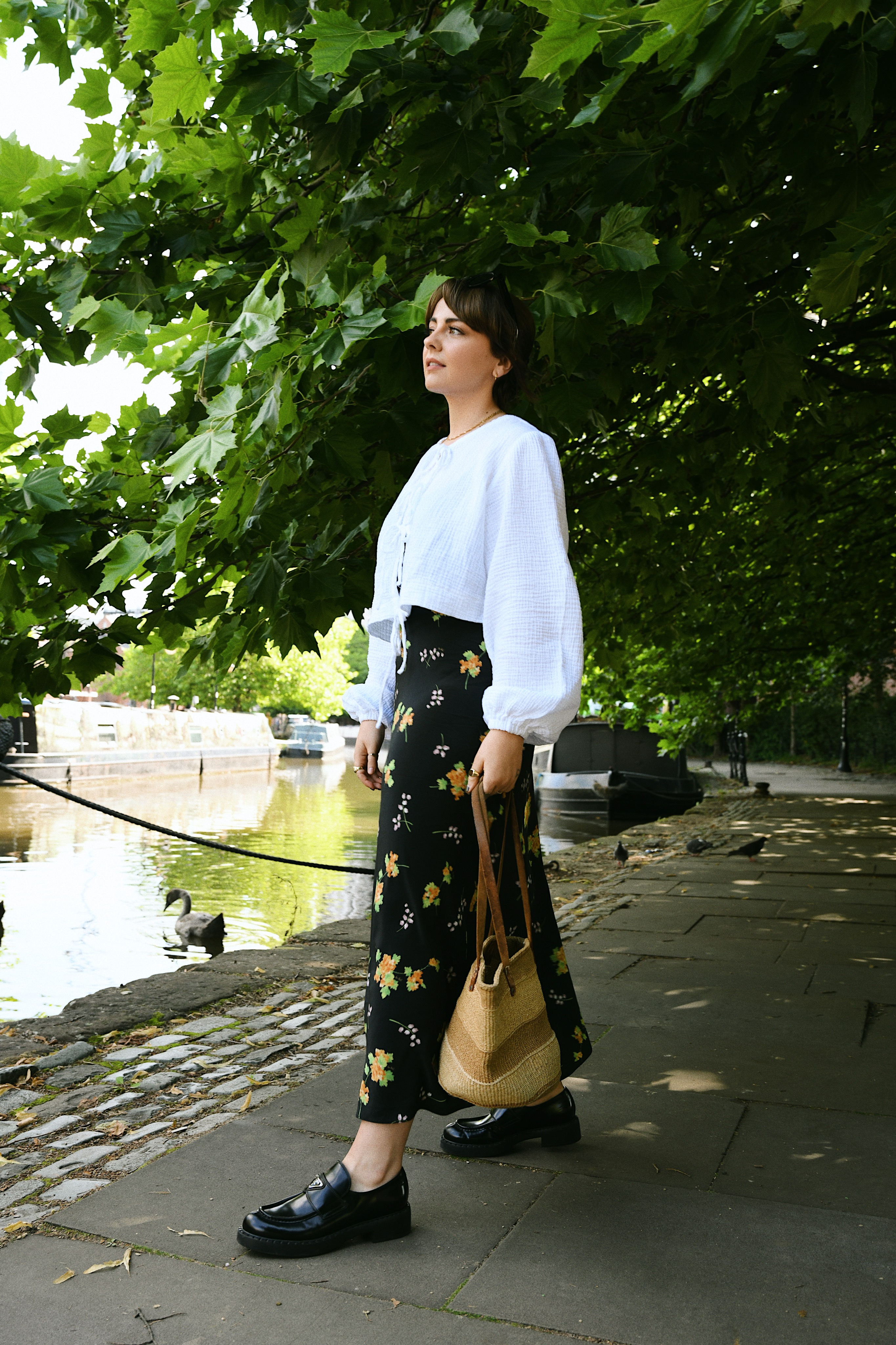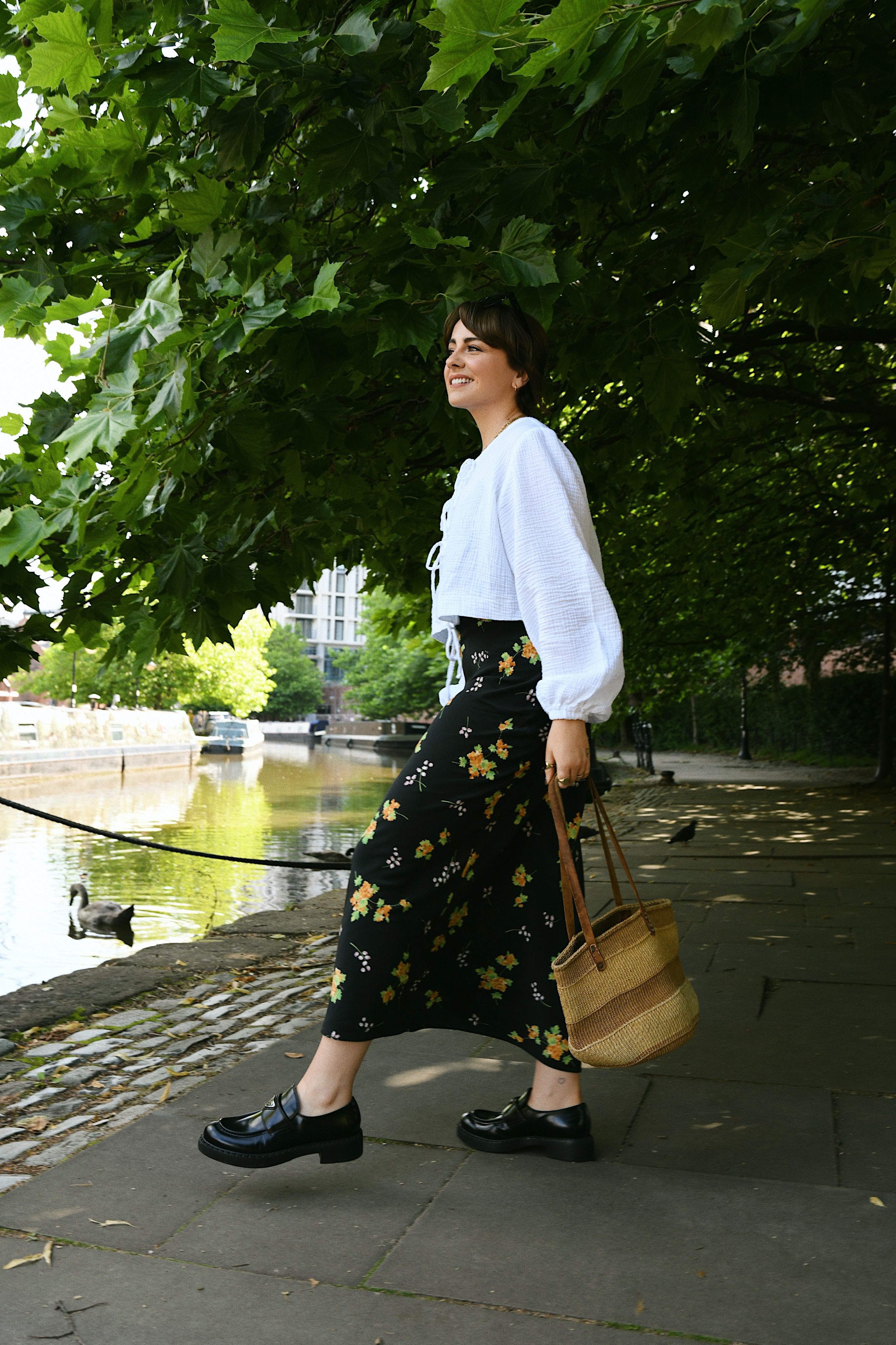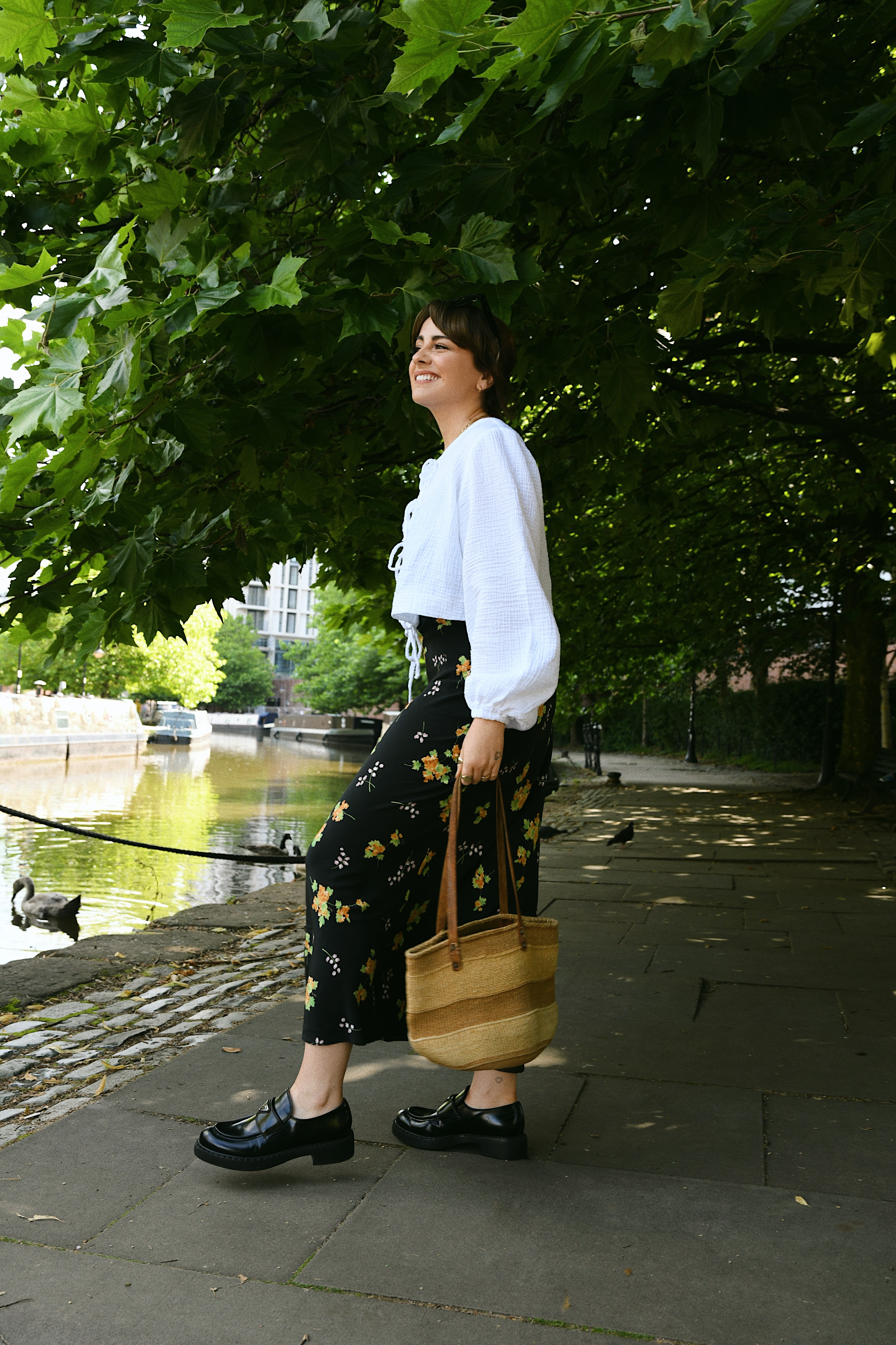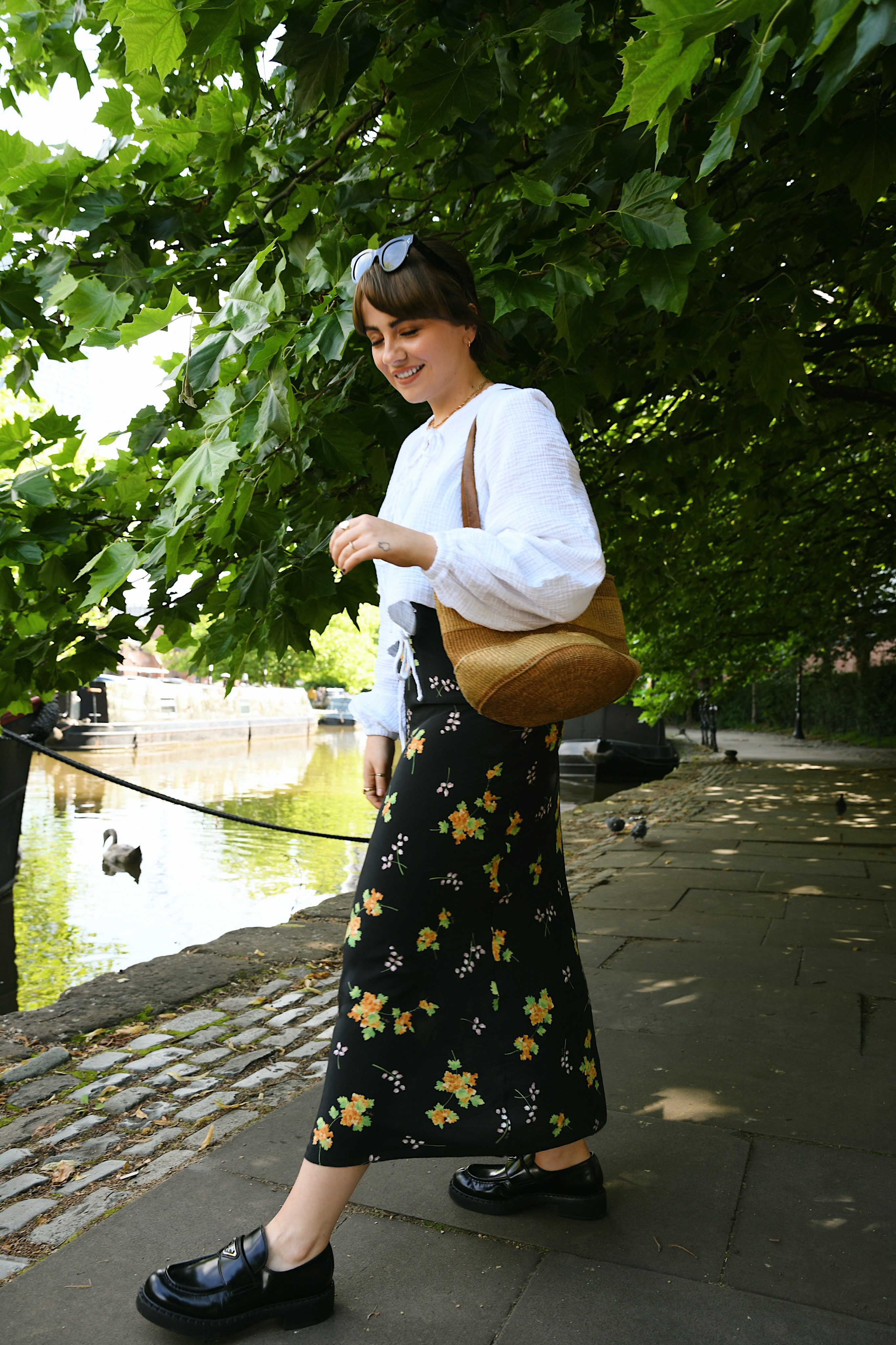 I always size up in Realisation Par because I don't like anything too figure hugging – I wanted this dress to feel loose and flowy, so definitely bear that in mind if you're new to their sizing!
I'm wearing it here with the most perfect summer blouse by Boheme Goods. It's their made to order 'Tie Top' and I'm so pleased with it. It's made from a double cotton gauze material so it essentially feels like wearing pyjamas. I love that the front tie detailing means that you can catch glimpses of the dress underneath! I've also been wearing it with the bottom two ties undone (with shorts/skirts etc) which I really like the look of for that proper 'European summer holiday' feel…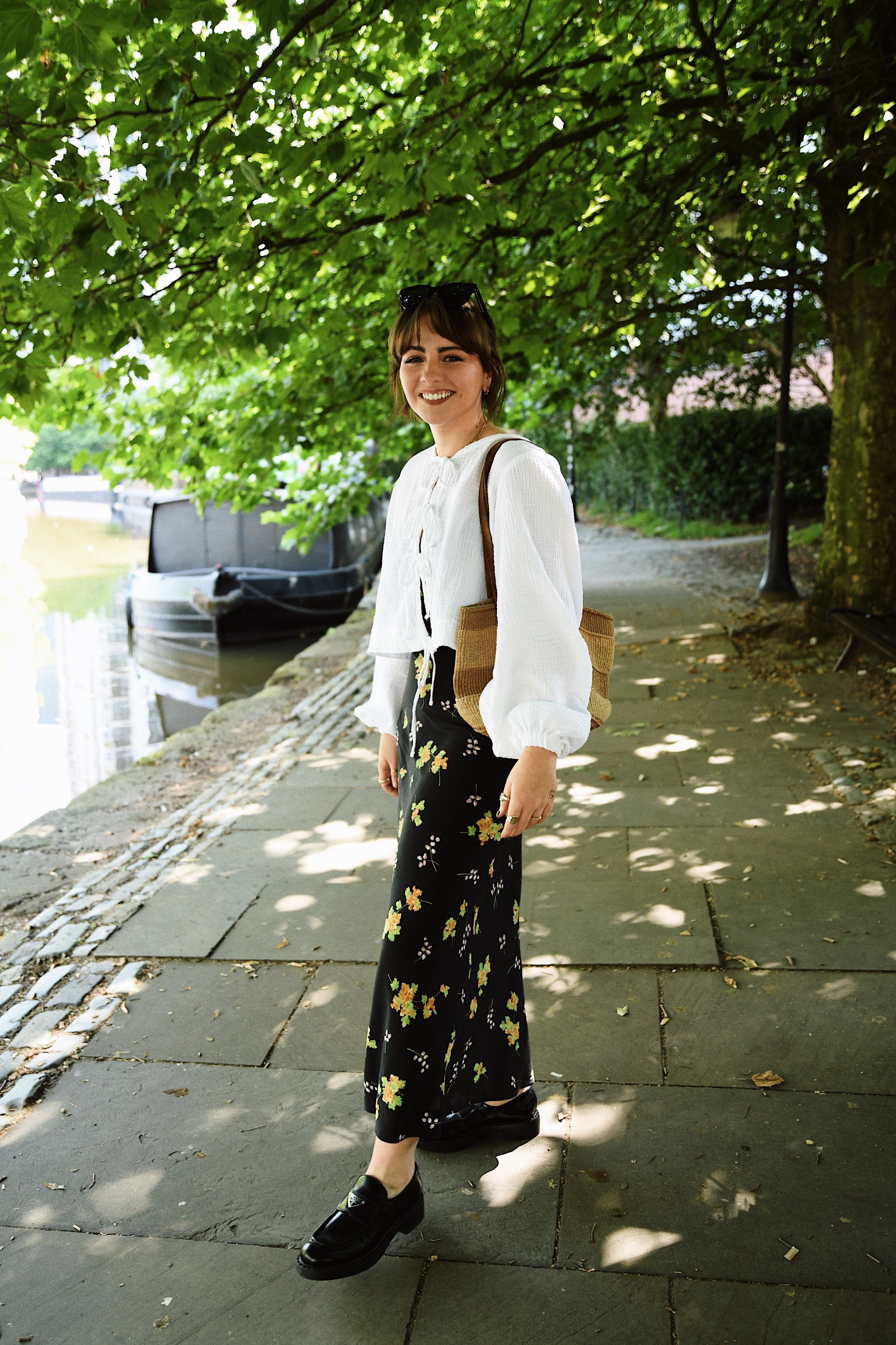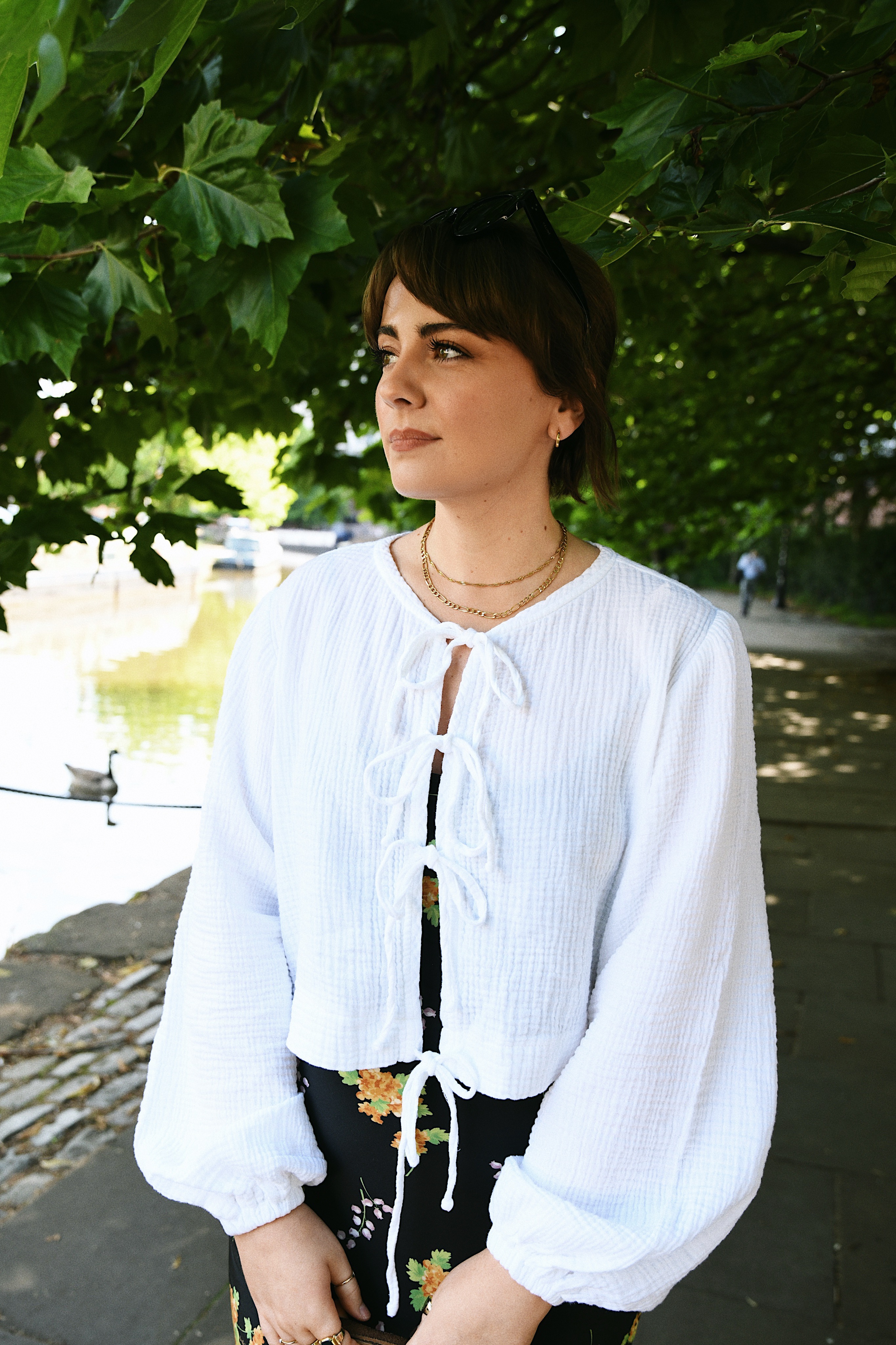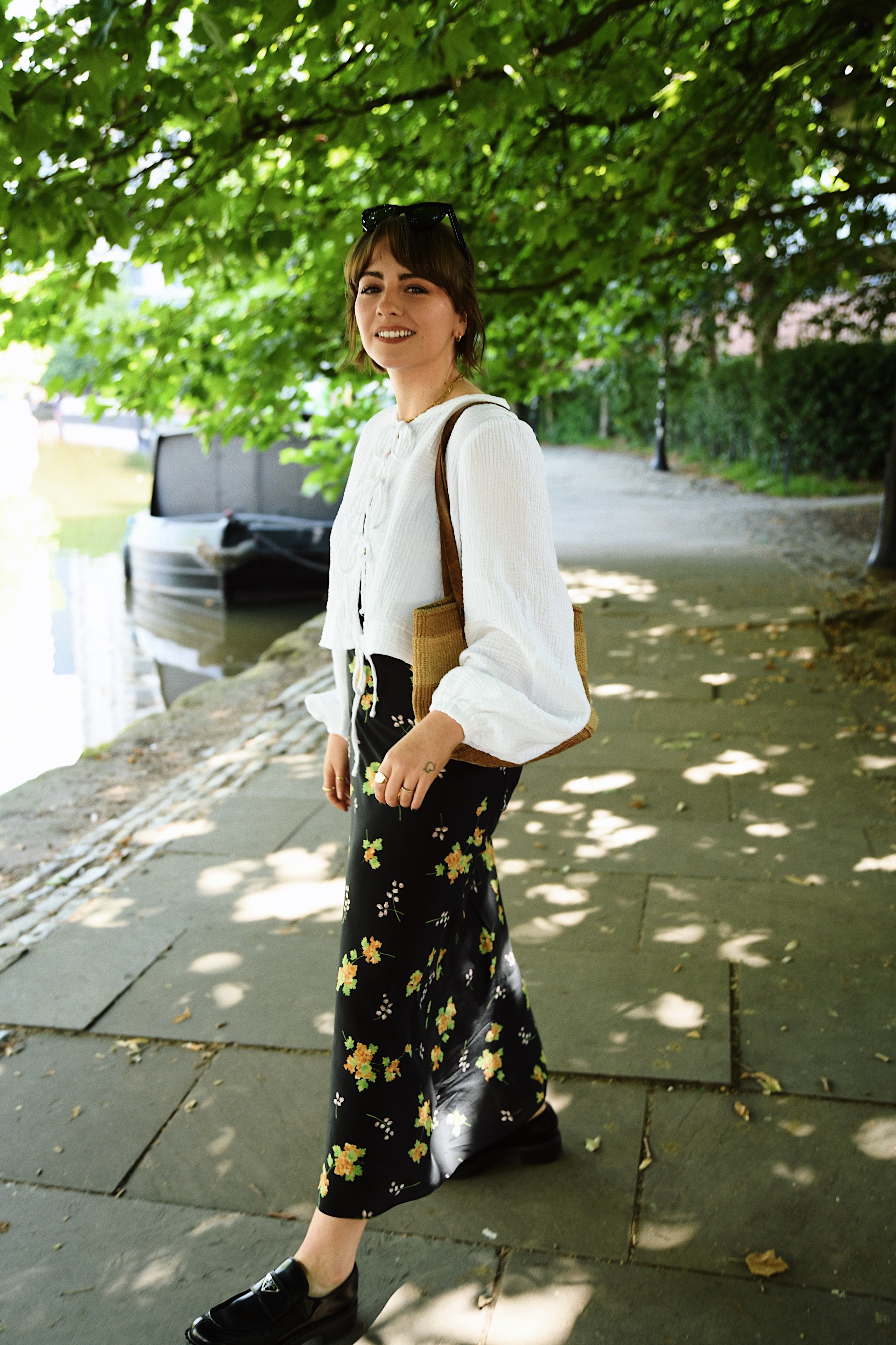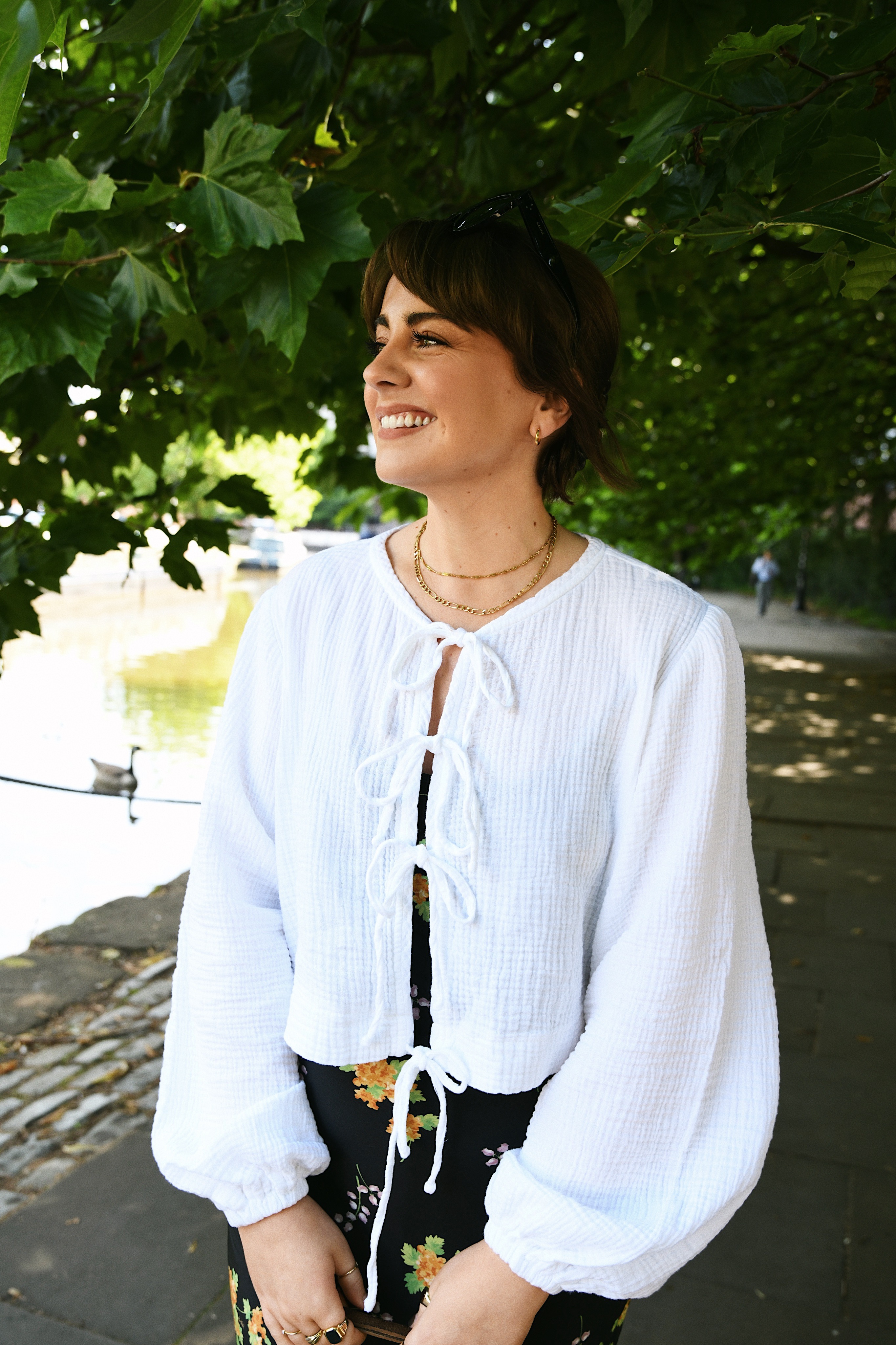 I've been reaching for my Prada loafers way more than I thought I would this summer – I decided to invest in the highly coveted shoe for my birthday and I really would recommend them if you've been considering taking the plunge. I know everyone and their aunt seems to have them over on Instagram, but they truly don't feel like a trend piece for me. I've worn similar variations of loafers for years now, so investing in a really high quality pair didn't require much thought. I love how chunky they are whilst also being really light on the feet. It means they can be styled all year round because they aren't super heavy/clunky winter shoes by any means!
I went for a size 6.5 as I wanted them a little roomier to wear with ankle socks and stuff when autumn comes around – I found my usual size 6 to be very narrow fitting but it's definitely a pair of shoes that's worth trying on in a store if you're able to. They also haven't rubbed me once since I started wearing them and I've even worn them without socks a fair few times too. All in all, a very classic b-day purchase that may or may not be getting me a little excited for autumn/winter styling opportunities later in the year…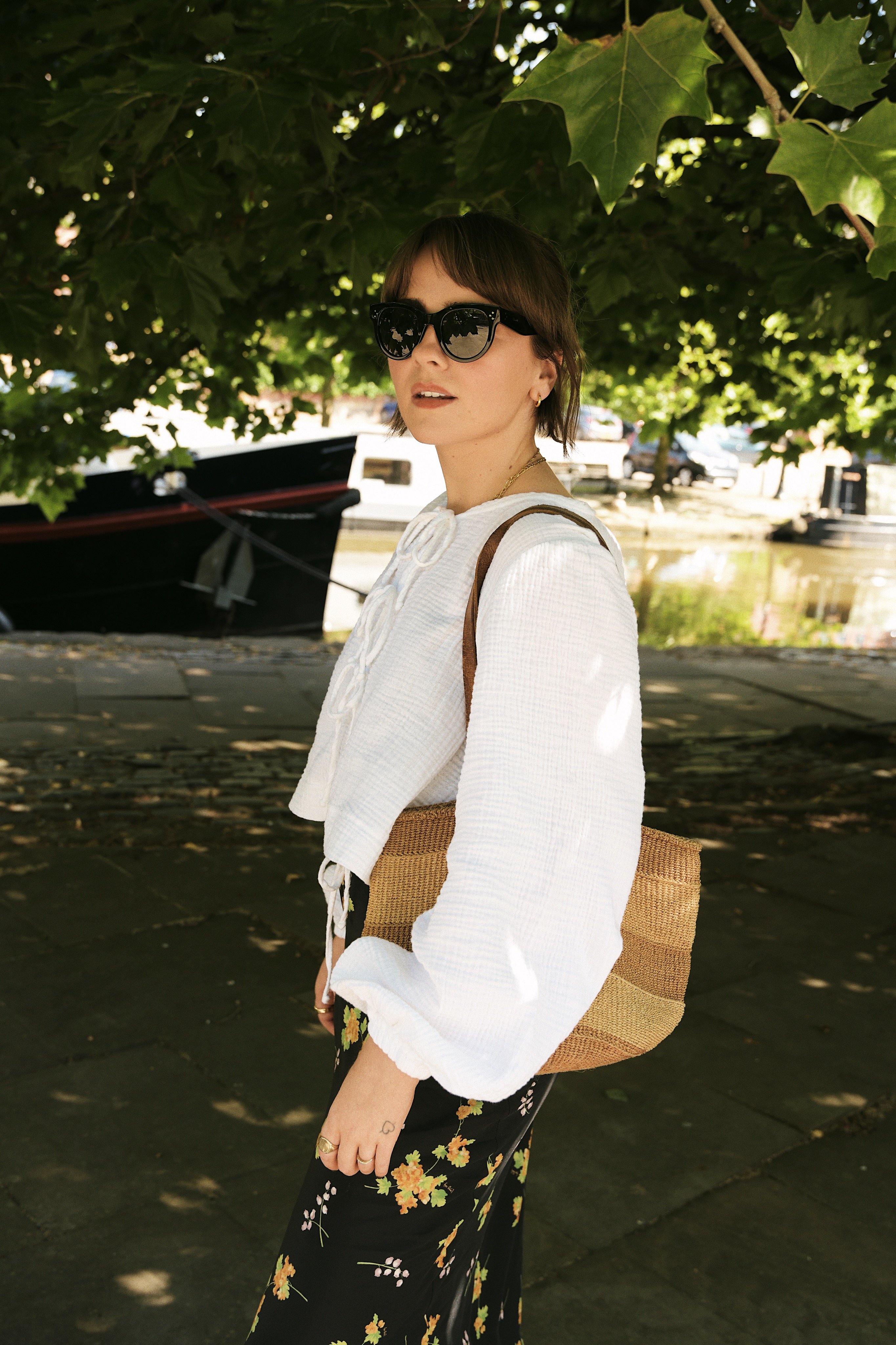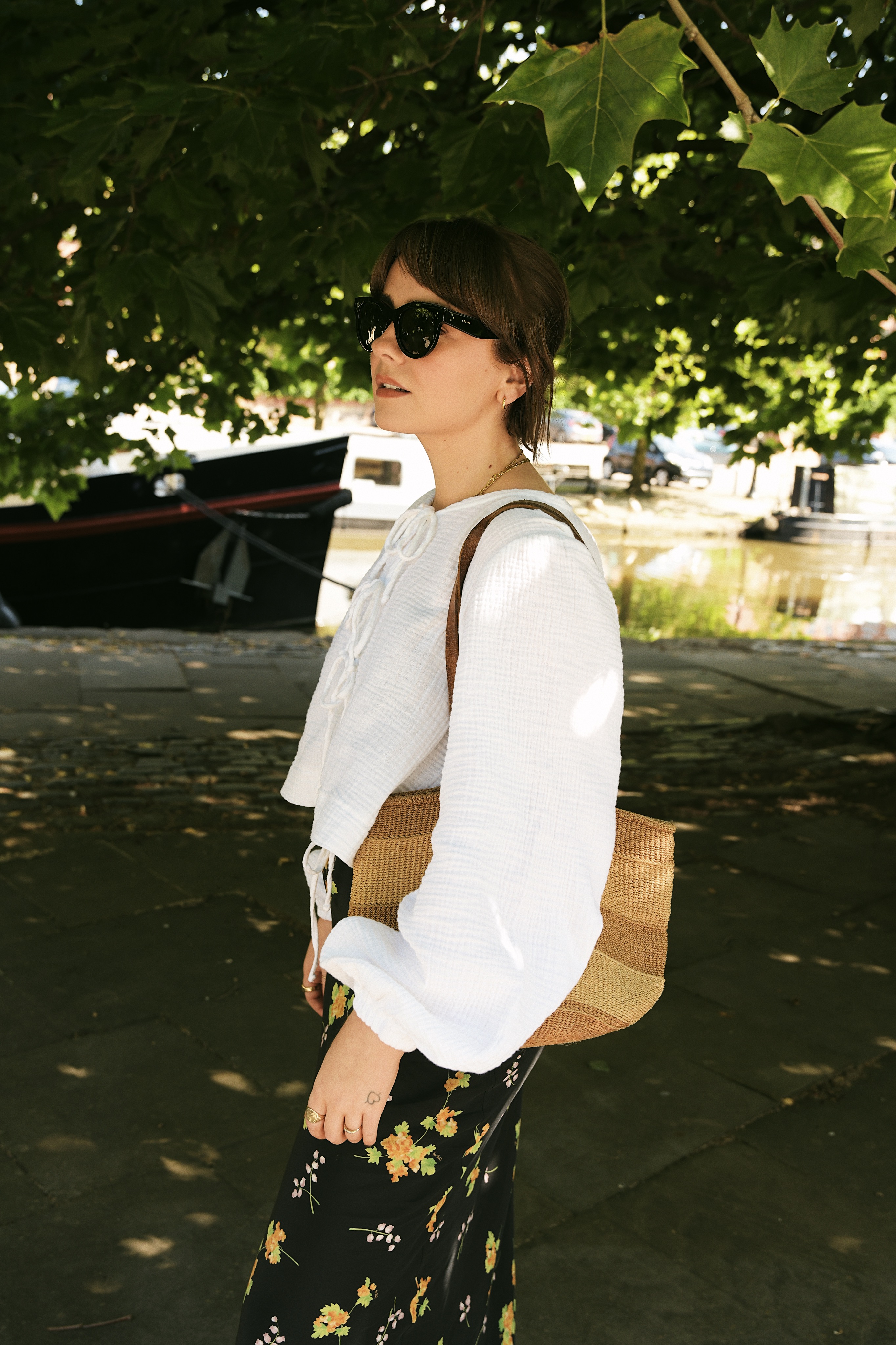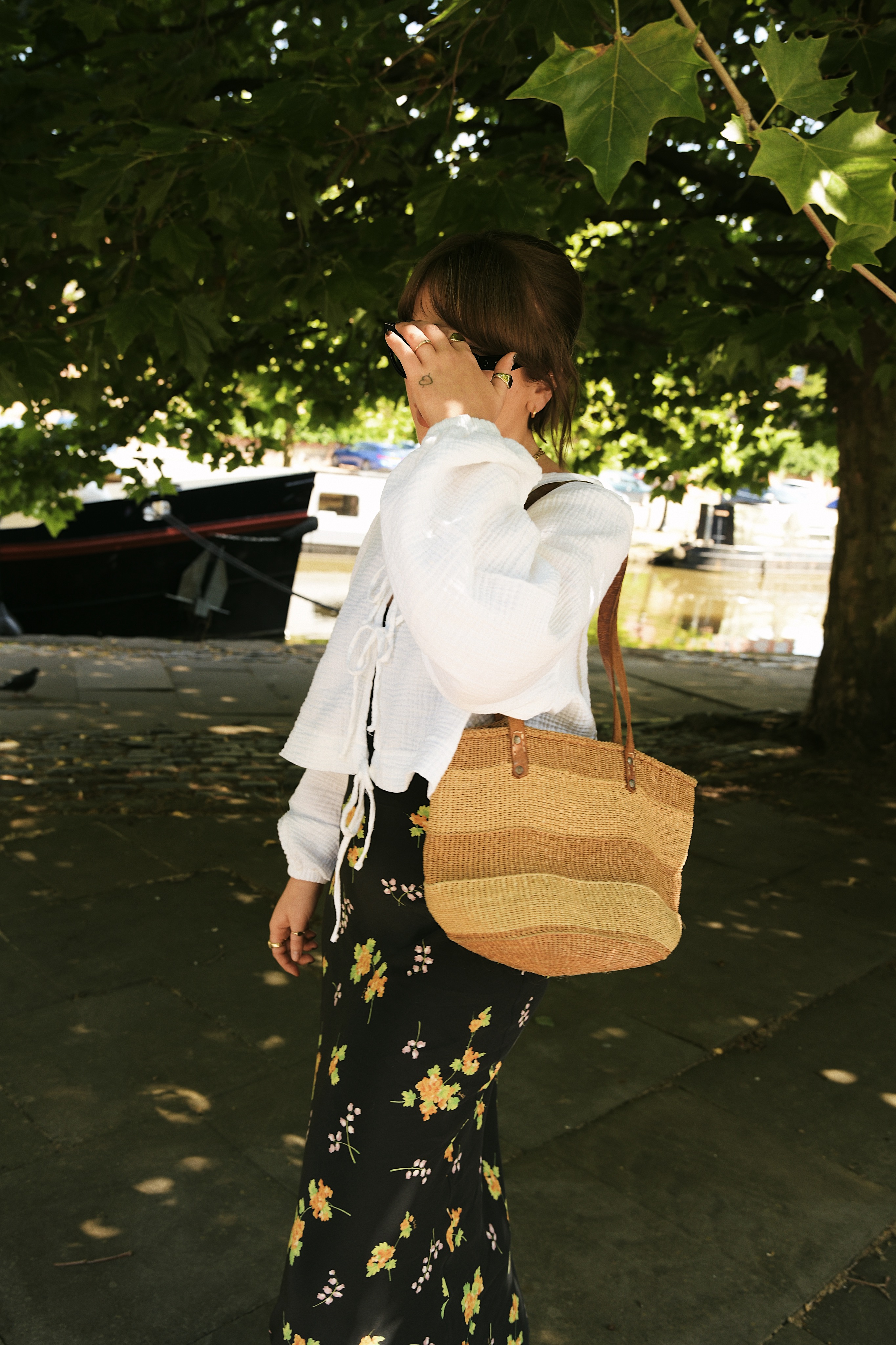 On days where it's been a little cooler – I've been reaching for this beautiful Sessun denim jacket! It's just a really staple transitional piece that works so well with whatever I happen to have on underneath. It's a stonewashed denim worker jacket with a waist tie and oversized pockets that I think really make it unique. I love how the waist tie looks undone from behind, it just gives that really effortless feel to an outfit that makes me think of some cool French person wandering the streets of Paris…
Naturally I opted for one of my vintage basket bags! It just elevates the whole look and makes it feel more fun and summery whilst still being a really practical choice for all the crap I carry around. I also really like how a basket/straw market style bag looks in contrast to a more sturdy/formal looking loafer shoe. It's those kinds of fun juxtapositions in an outfit that say a lot about an individuals personal style – I love looking always look out for them whenever I'm people watching…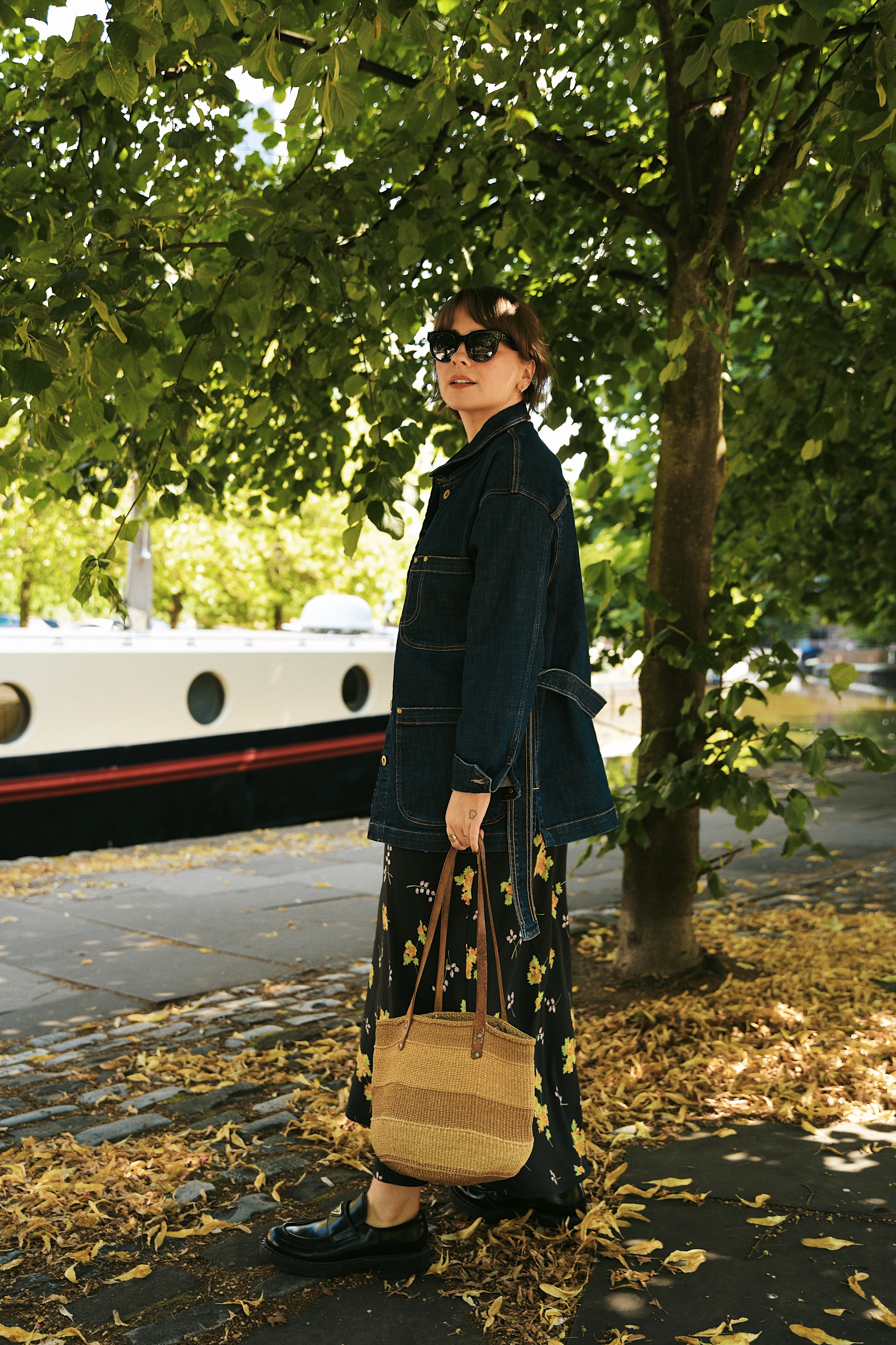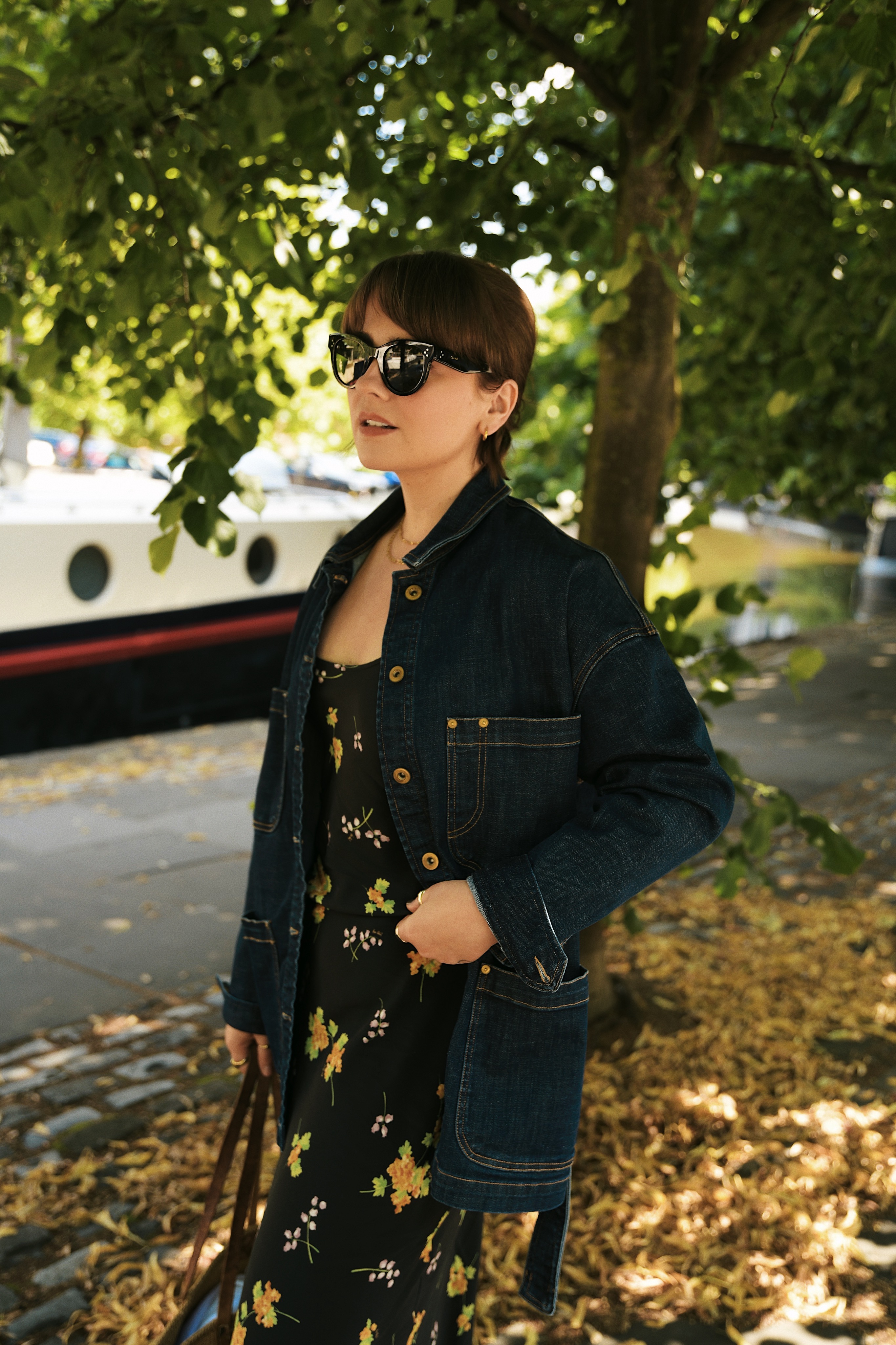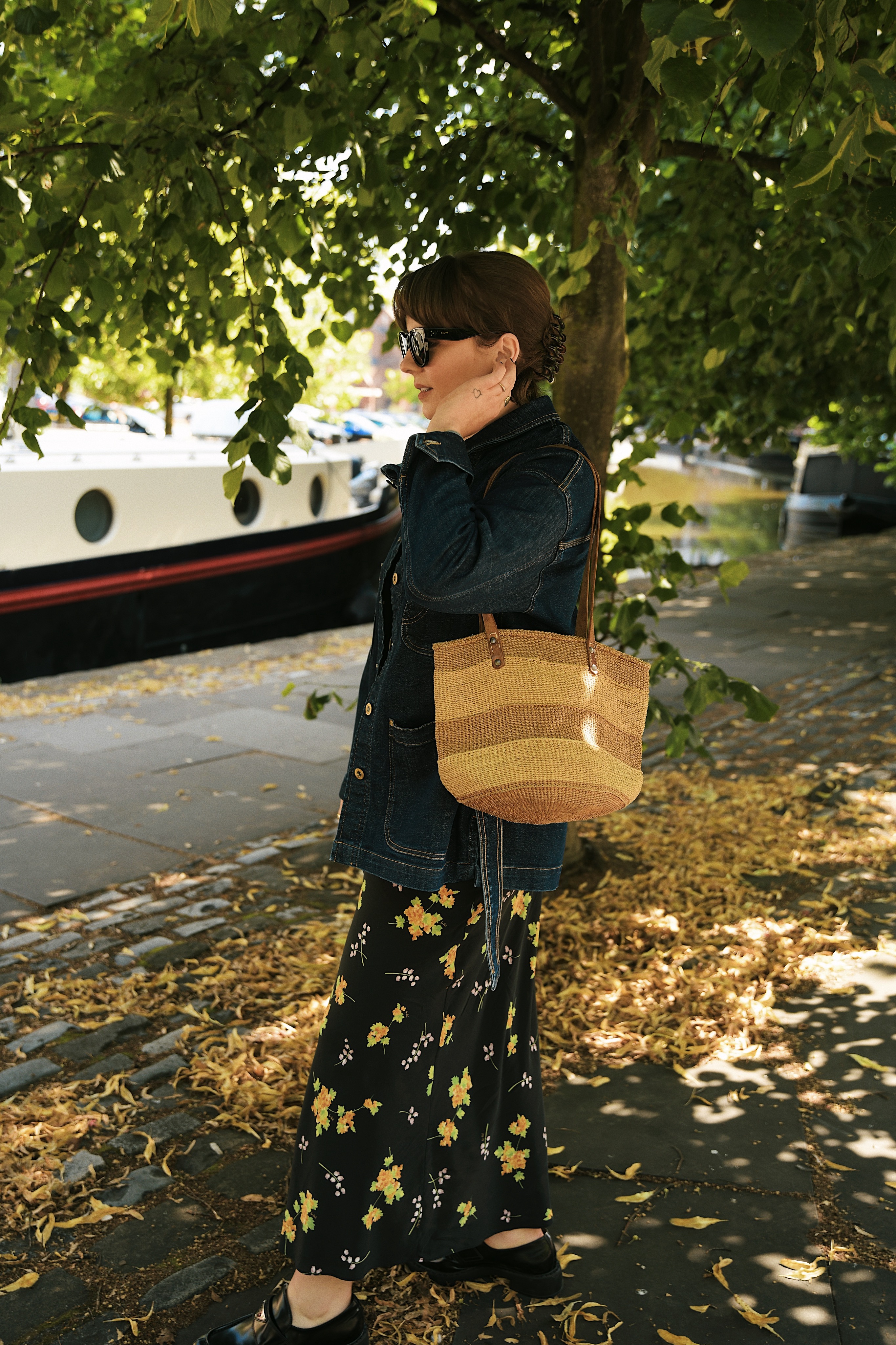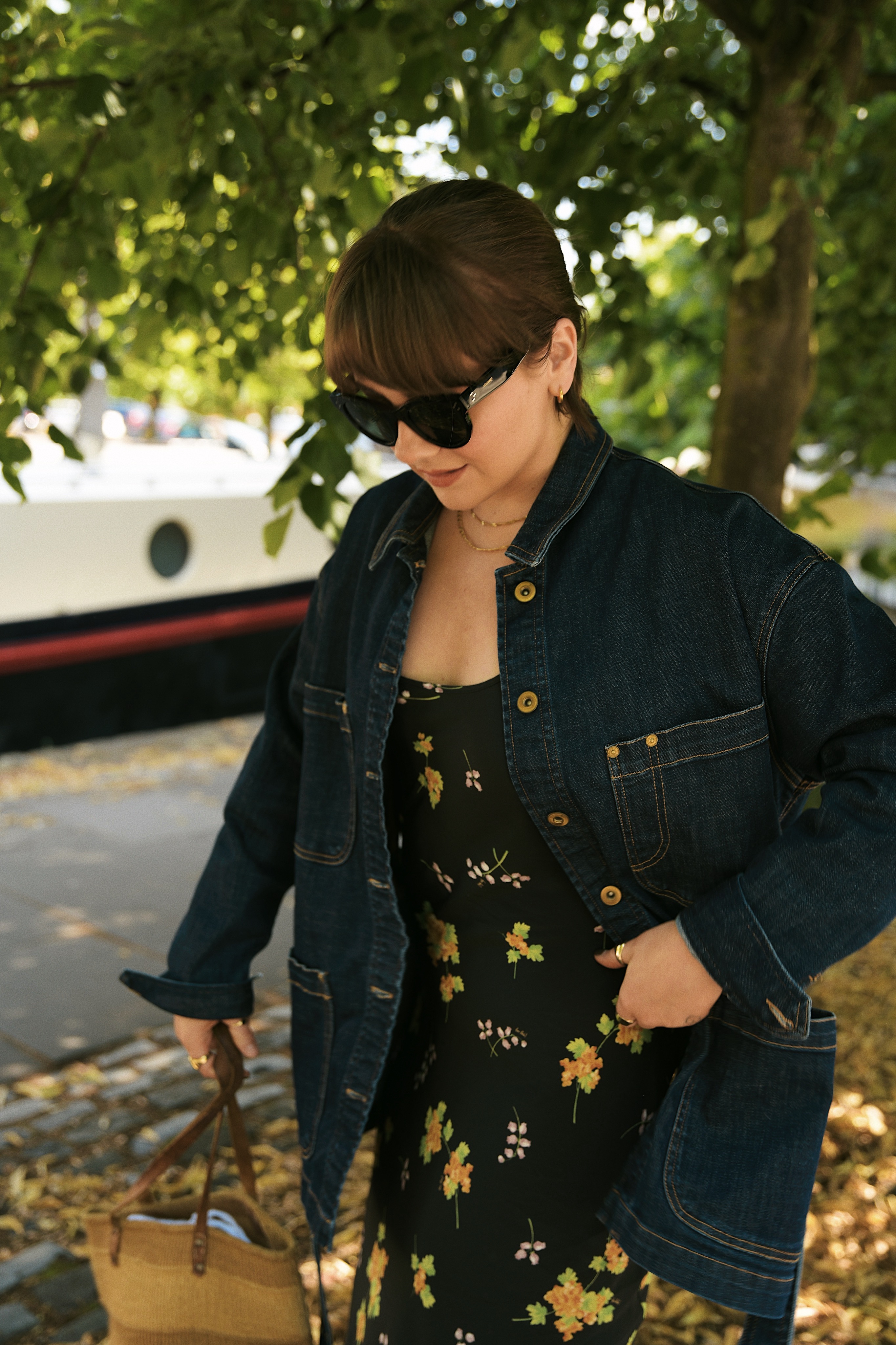 ---
Photographs taken by Catherine Booty 
Slip Dress – Realisation Par, Blouse – Boheme Goods, Shoes – Prada, Bag – vintage, Sunglasses – Celine, Denim Jacket c/o – Sessun
SHOP THE LOOK