Leopard print is slowly making a bit of a come back recently, and it's definitely one of those prints that has people strongly divided. It's also one of those prints that can feel a bit tacky (in the best possible way), and has somehow adopted a persona all of it's very own. Leopard print happens to be one of those prints that for some reason allows people to make assumptions about the person underneath – overly sexy, promiscuous, works in bar, loves rock n roll music, and probably has a pair of fish net tights tucked away in their handbag somewhere…
I'll stop there before this post starts sounding like a bad Arctic Monkeys song, and instead, get back to the problem with leopard print. I've had similar experiences as someone who wears a lot of polka dots – people on the whole tend to assume you're very playful, ladylike, and innocent if you wear floral or polka dot attire. Definitely not the case, and It's quite amusing to see how peoples perceptions of you change when they get to know you in real life. Although clothes can be a strong indication of someones music tastes and maybe a particular sub culture that they identify with, it doesn't mean that you have them all figured out from one mere glance of the outfit…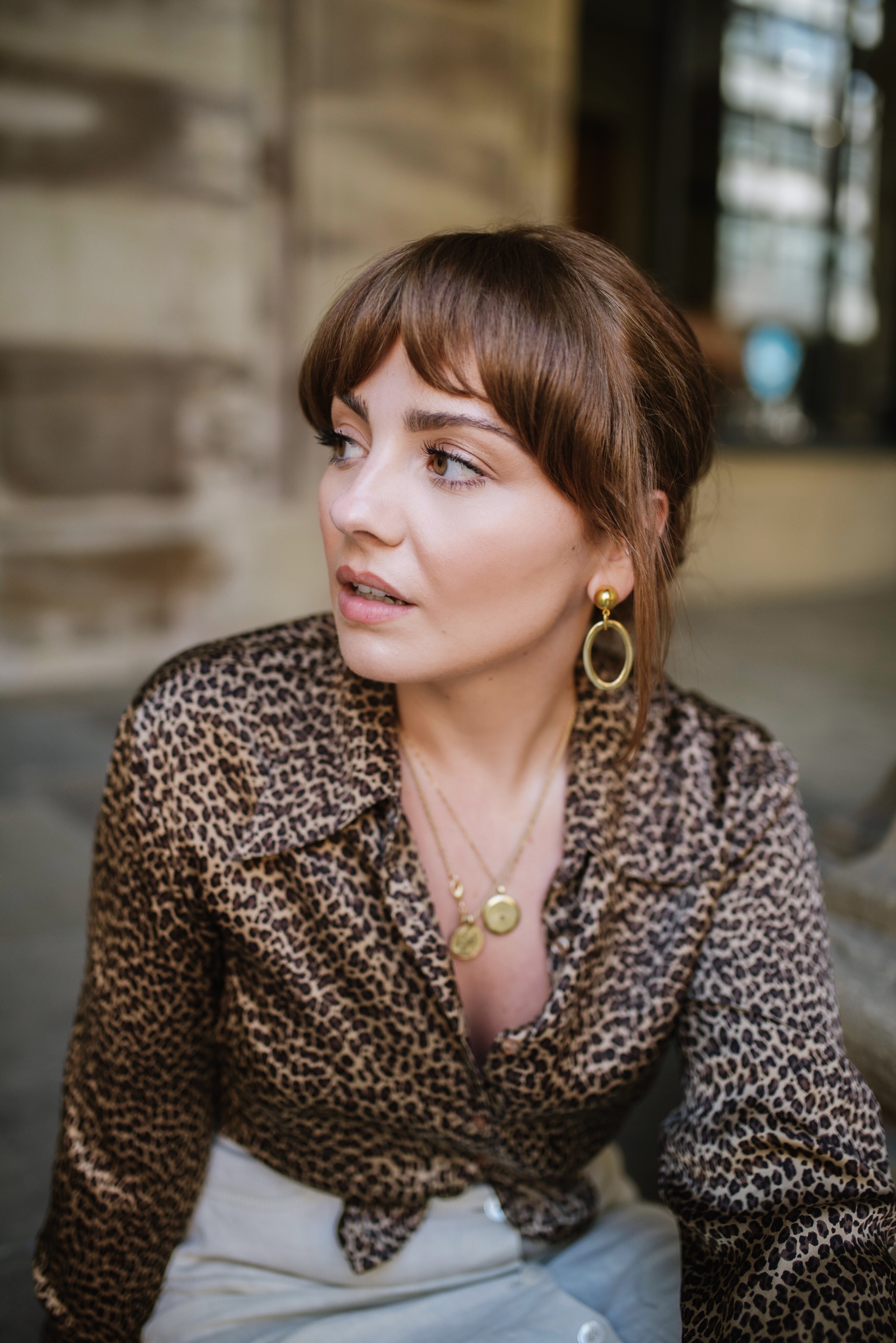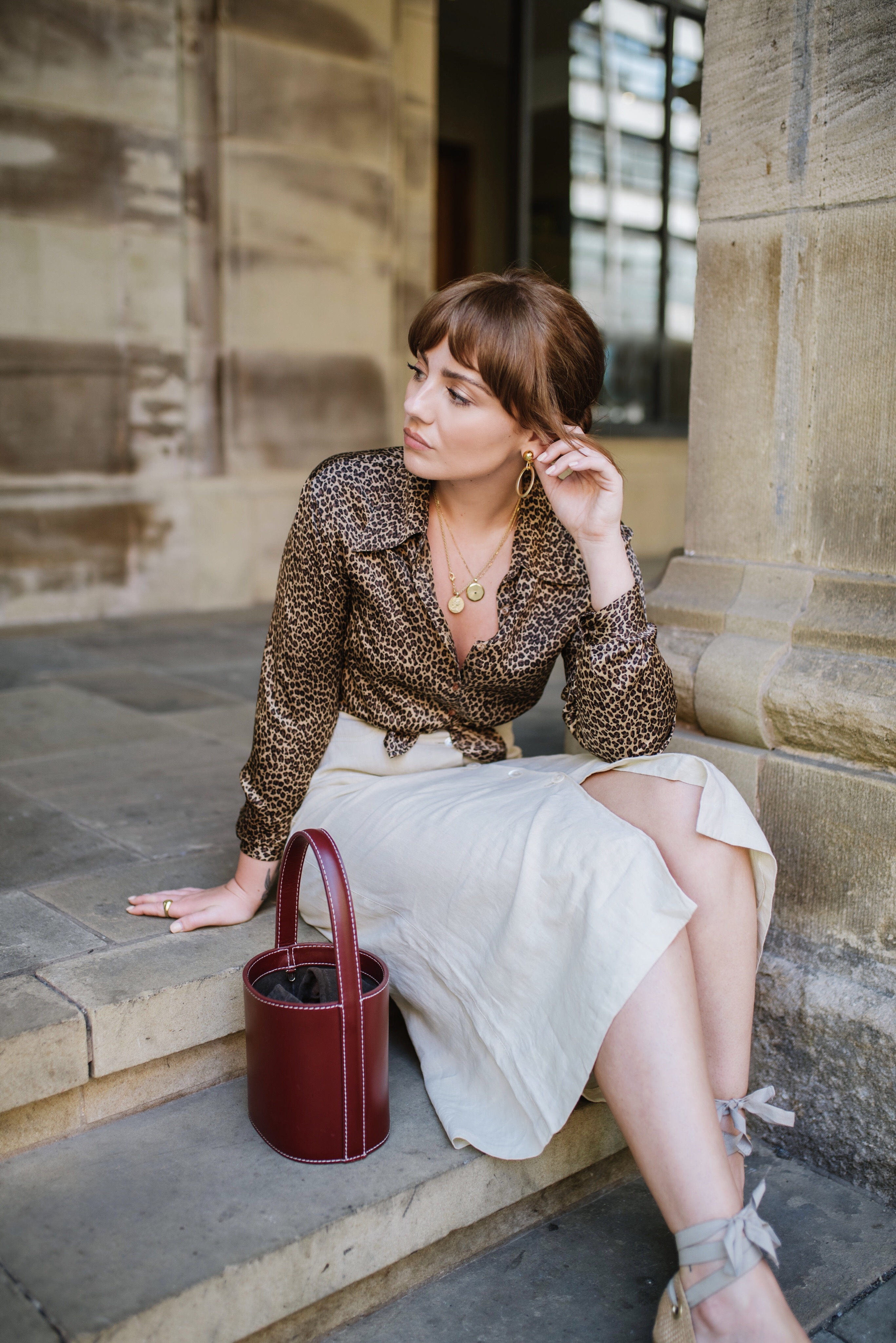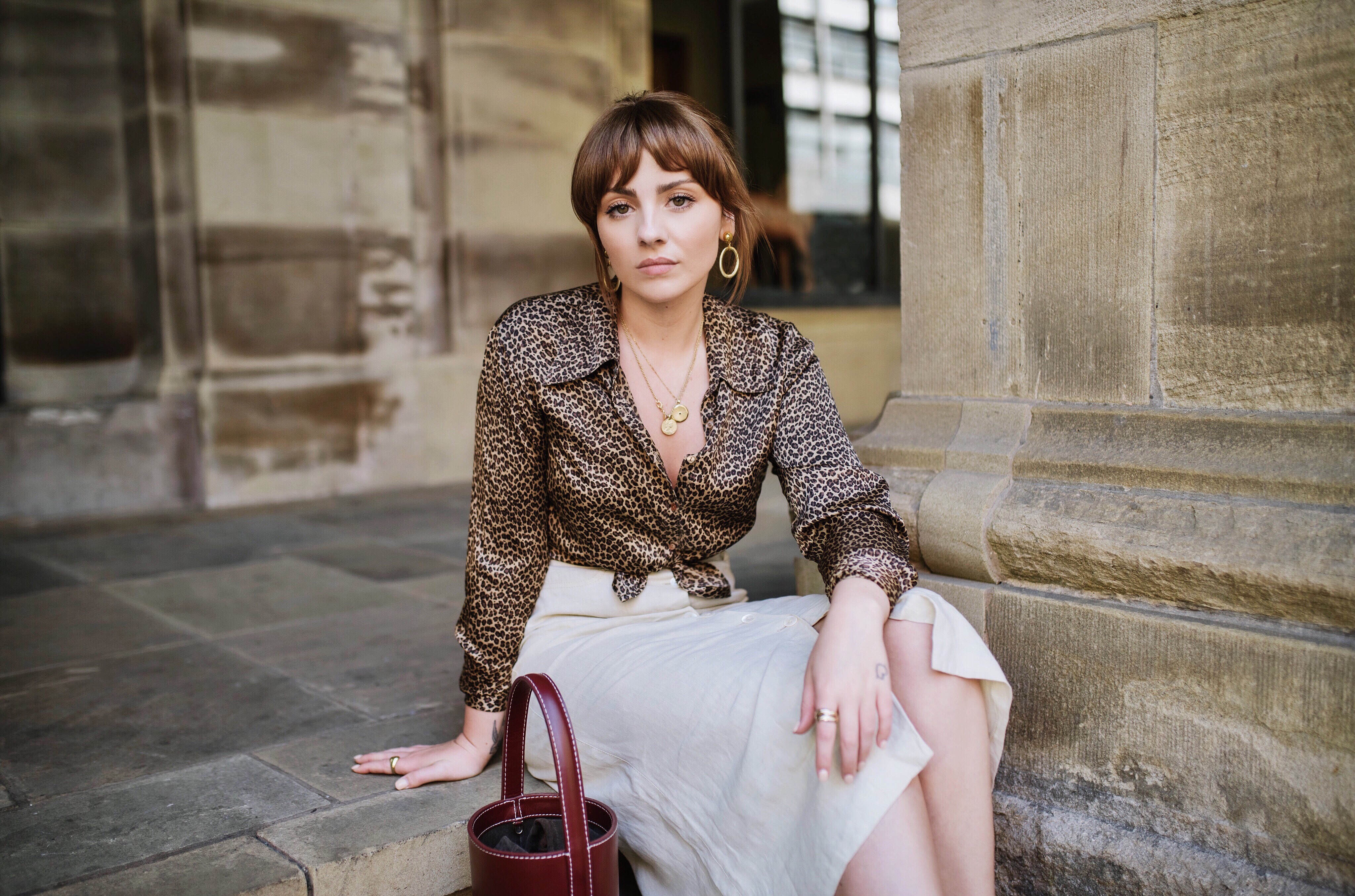 Is it possible that leopard print could be classy and elegant too? Can leopard print have a chance at being chic and appropriate for the daytime?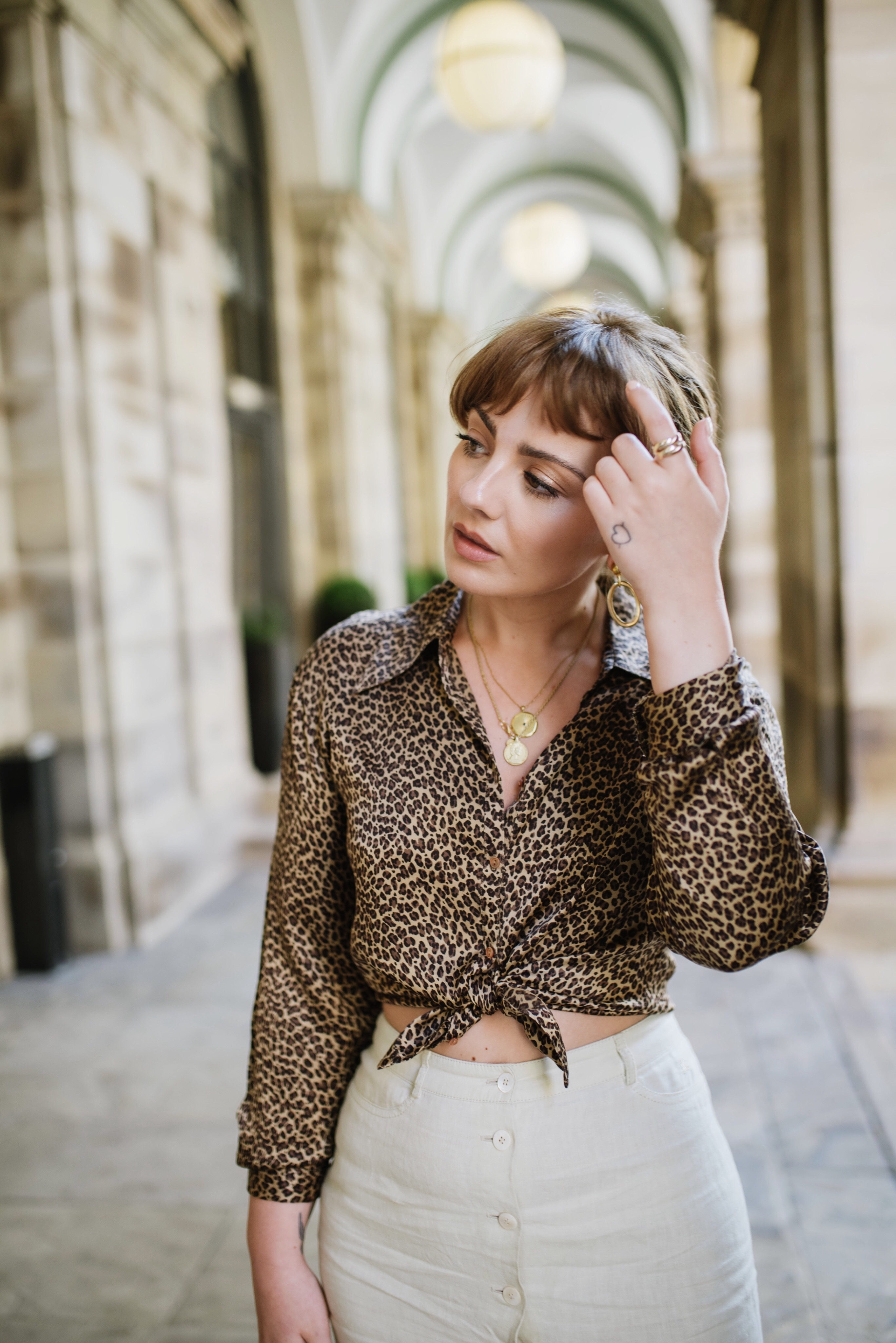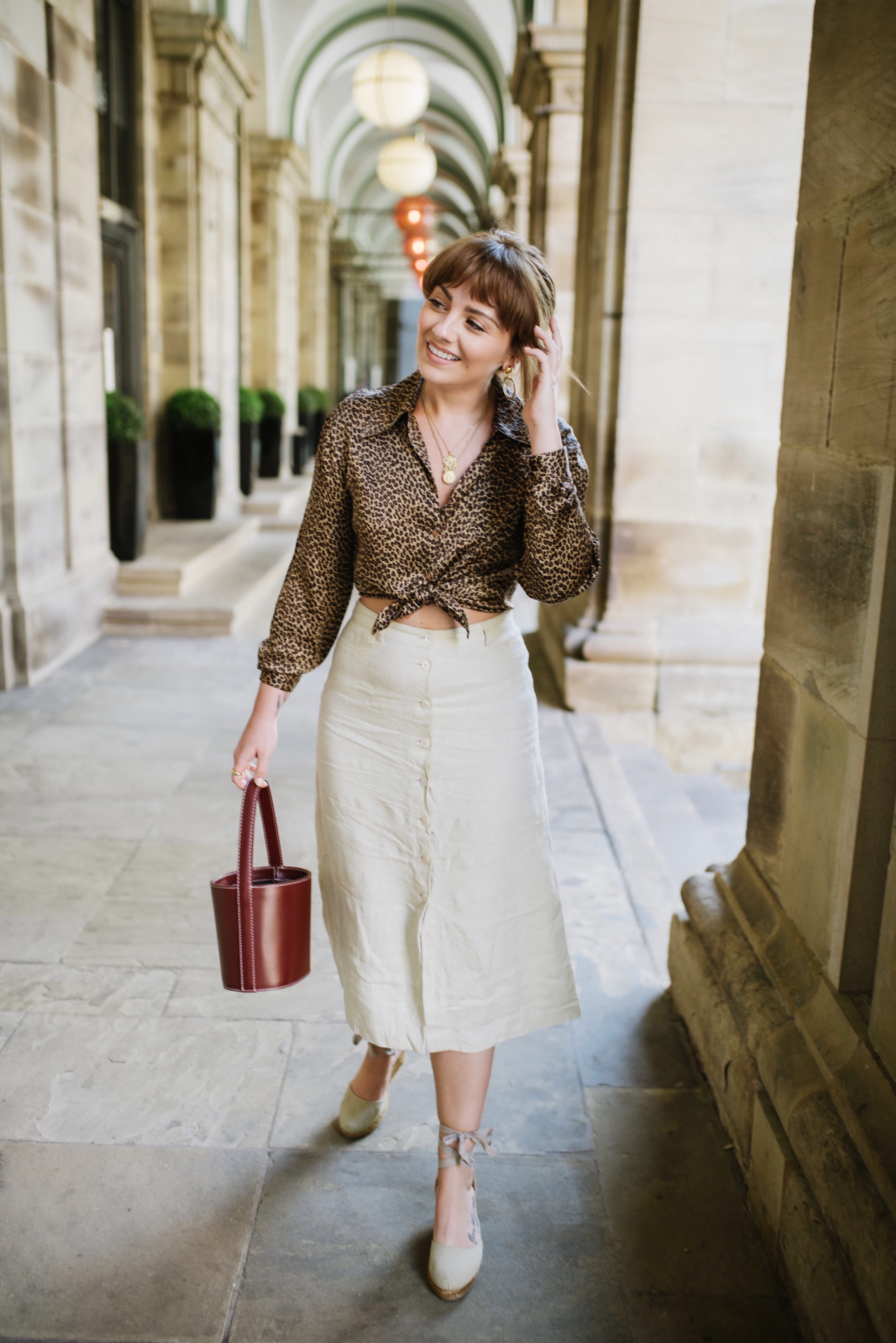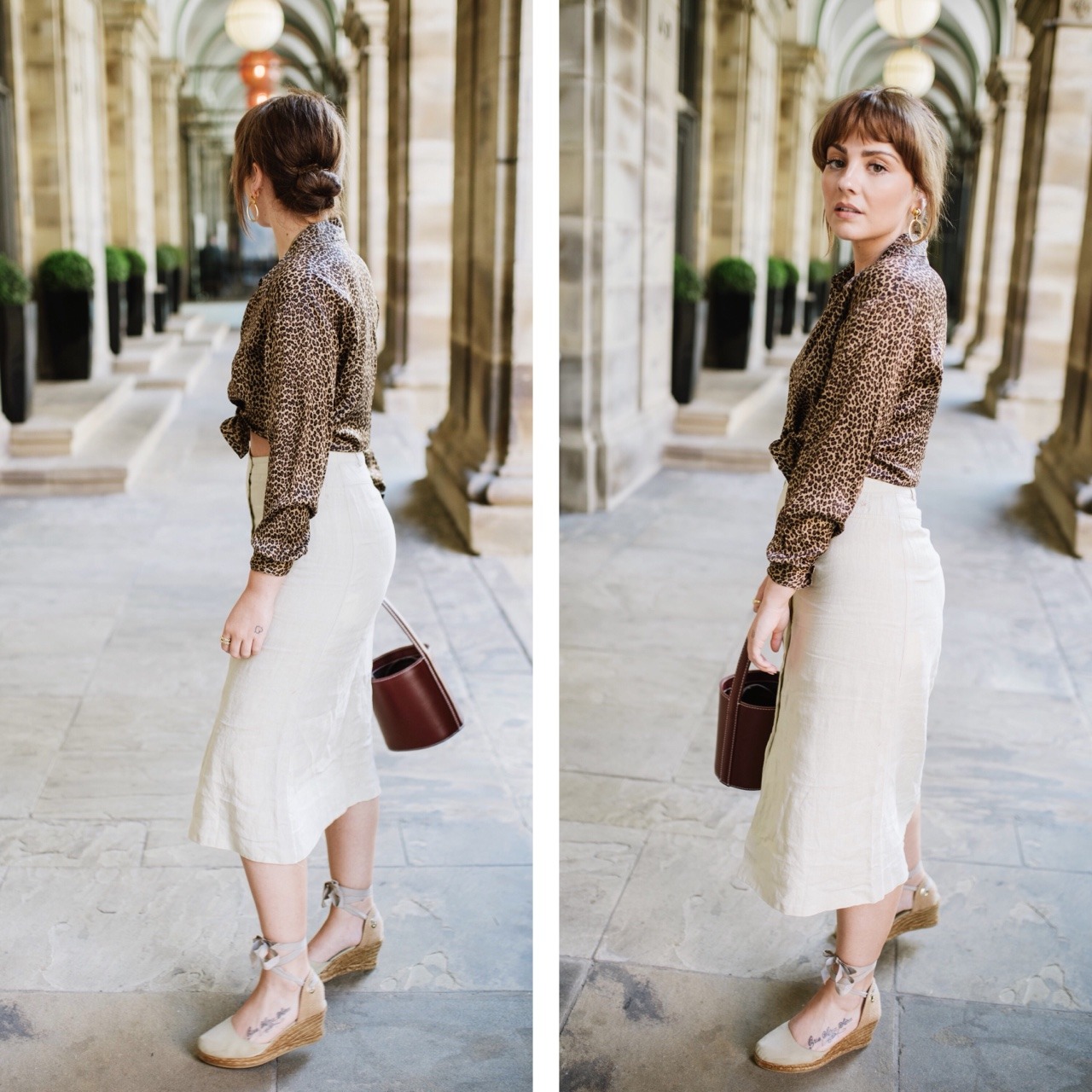 Have you ever found yourself wanting to wear leopard print to the office, but have backed out last minute for fear of being judged? These are all questions that I'm finding to very intriguing ever since introducing the leopard print blouse back into my wardrobe. Ahh, the satin leopard print blouse – we go way back. By way back, I mean it was my night out attire of choice throughout university…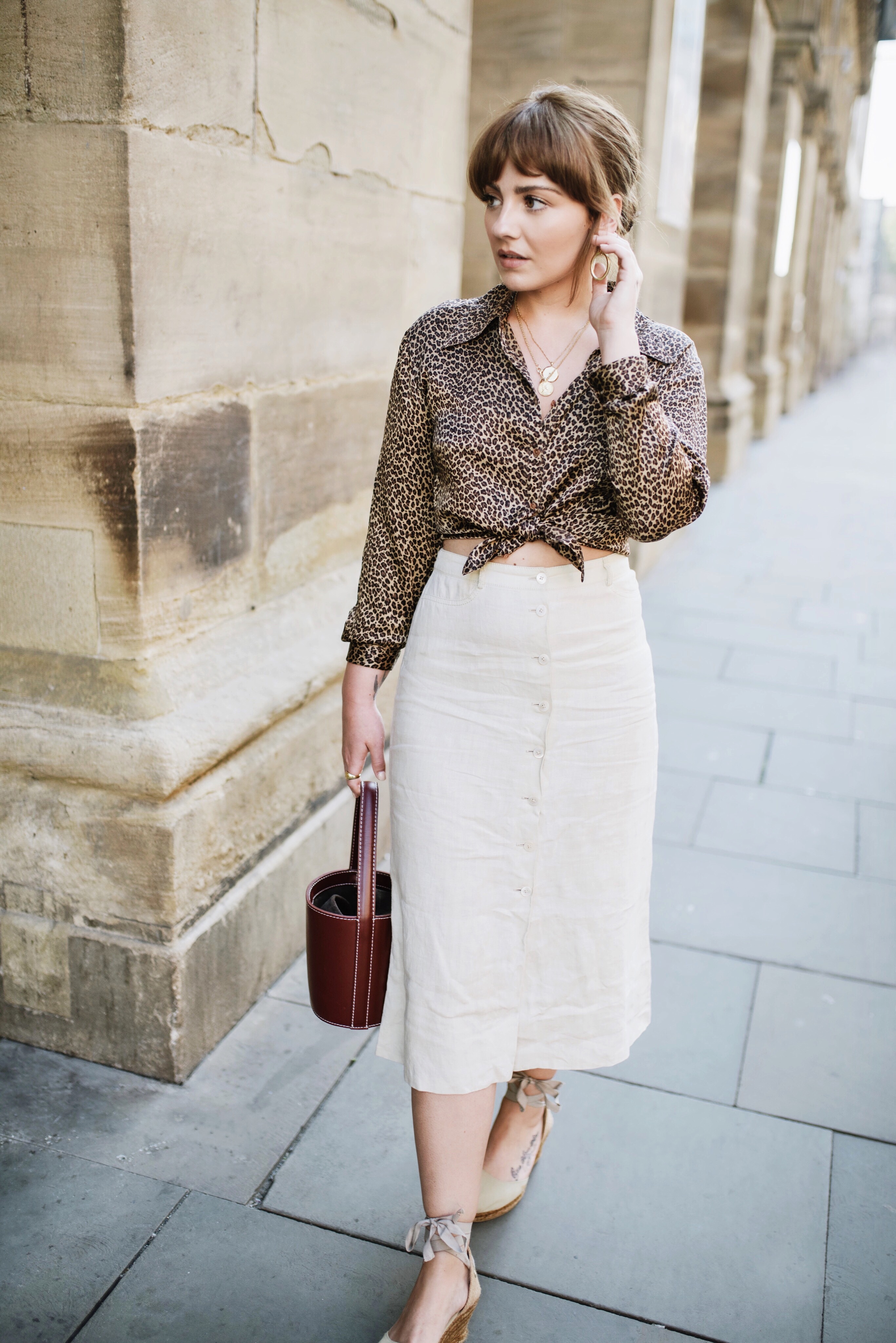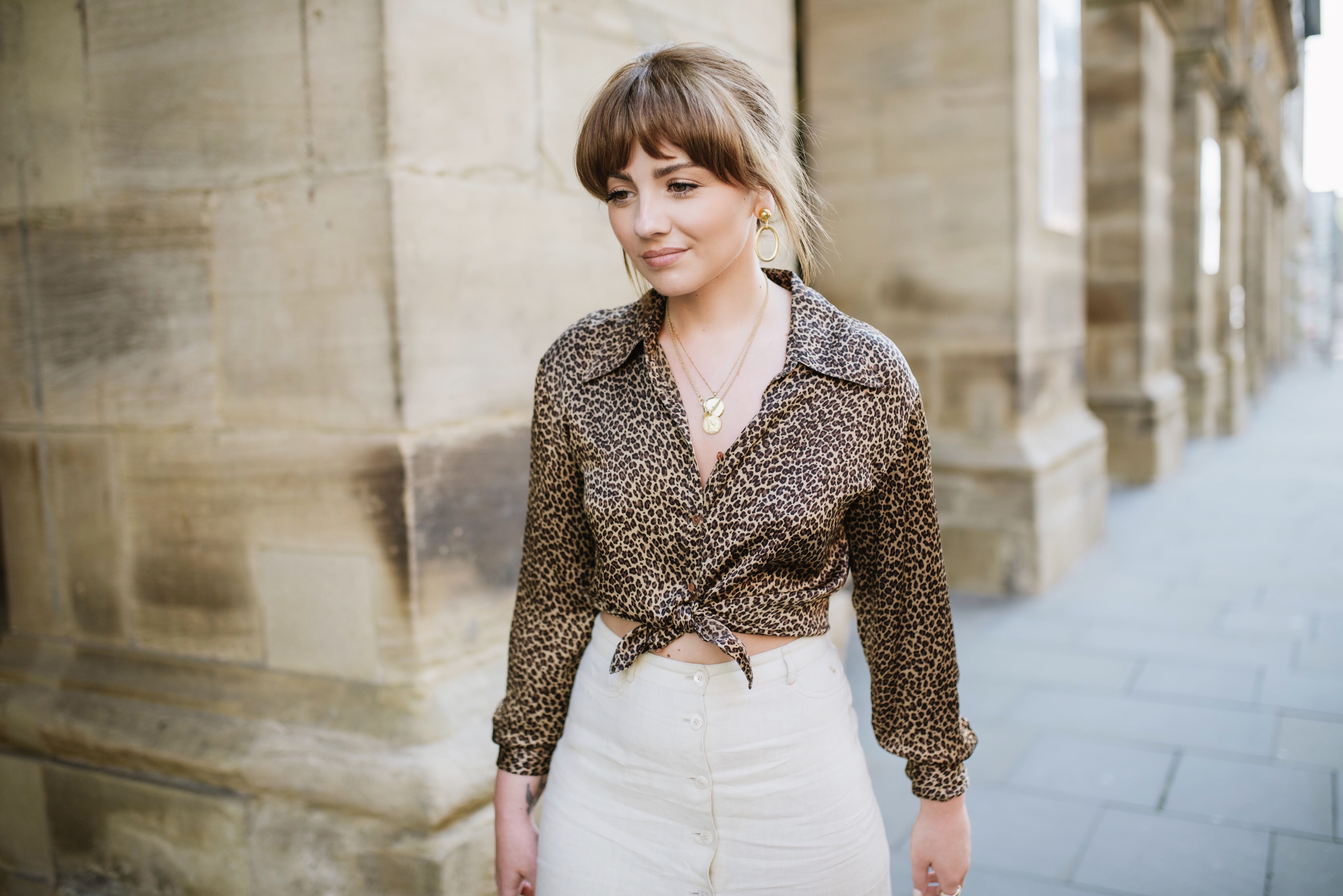 I picked one up in a charity shop, and it made me feel way cooler and sexier than I ever was. I was also obsessed with The Kills and Alison Mosshart, so the dark hair and short fringe also happened. This blouse was my fail-safe when I didn't have time to figure anything else out, and it felt right at home in the grungy Leeds night out scene.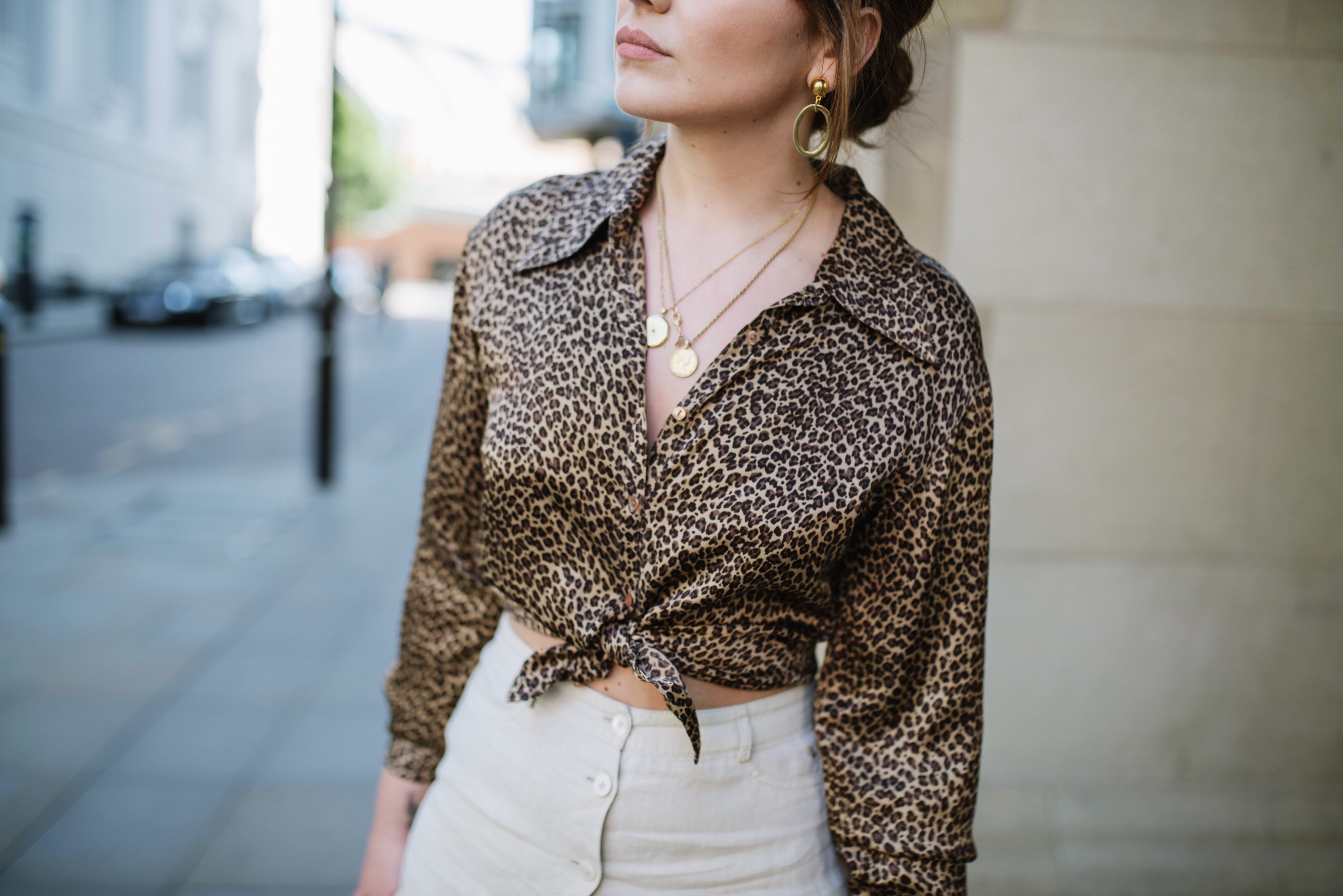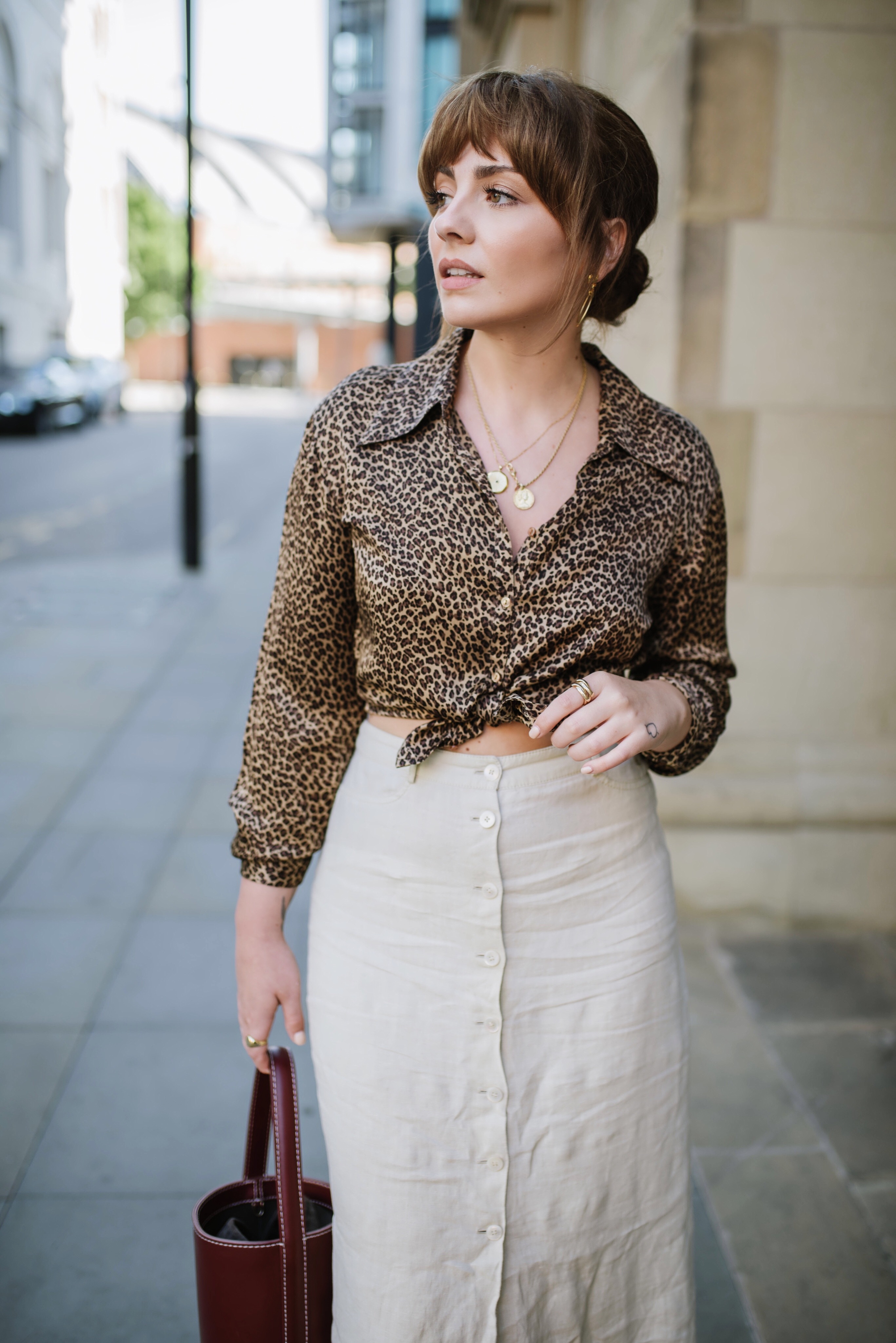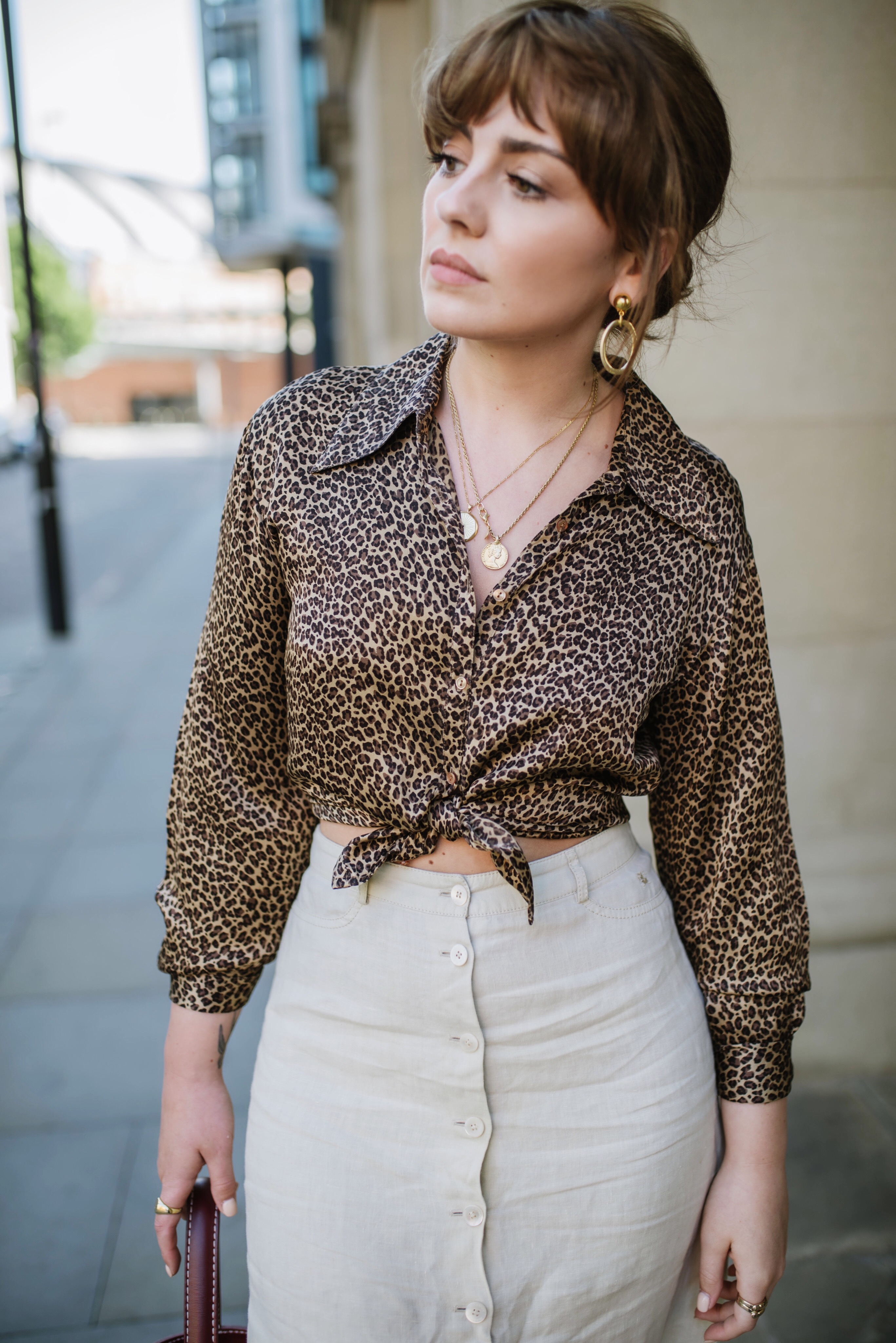 This time around, I'm seeing leopard print in a whole new light, and opting for pieces that feel a lot more timeless, and slot into my wardrobe with ease. I'm really obsessed with all things satin for summer, so when I spotted this blouse on Etsy, I knew it was the answer to all of my leopard print related prayers…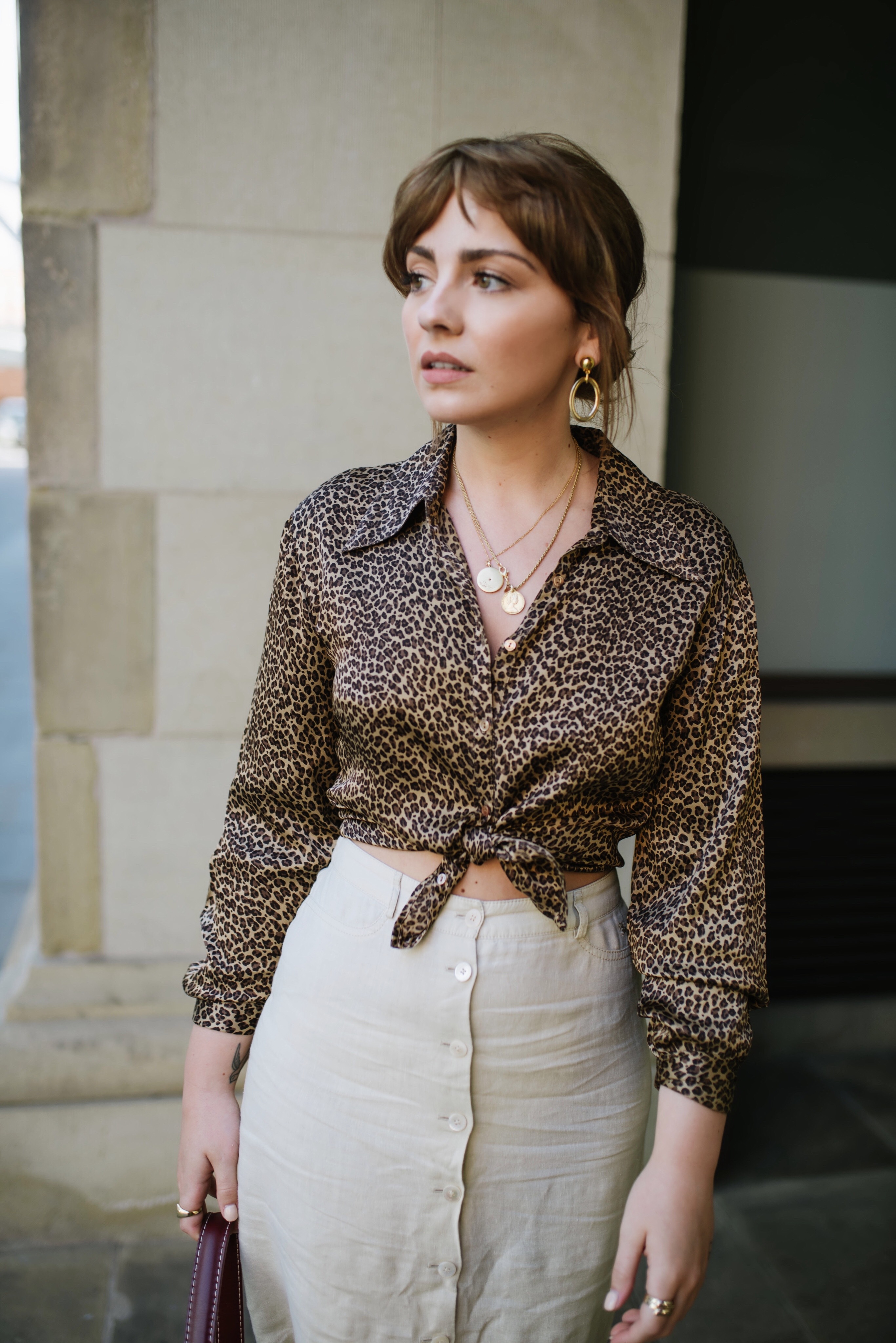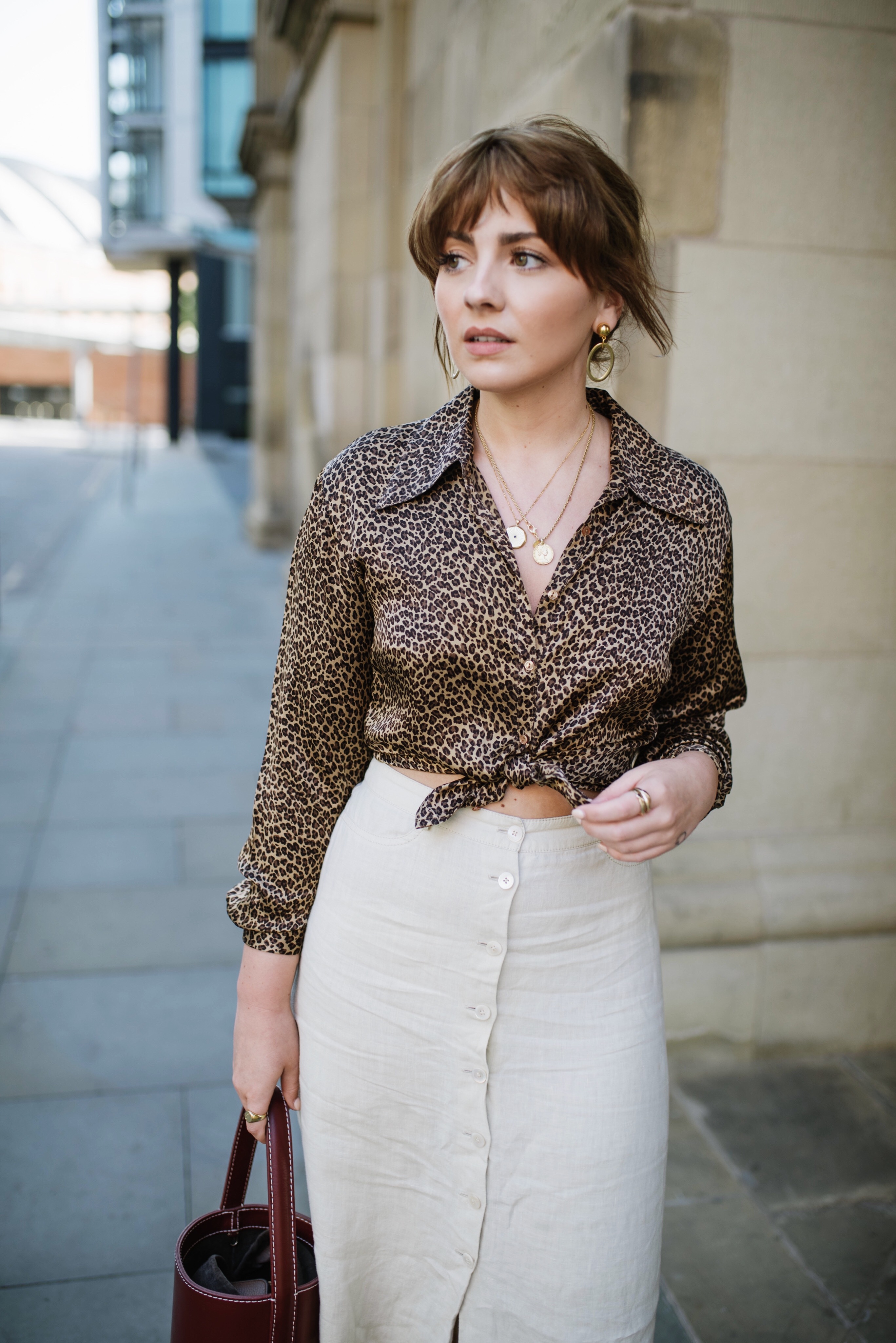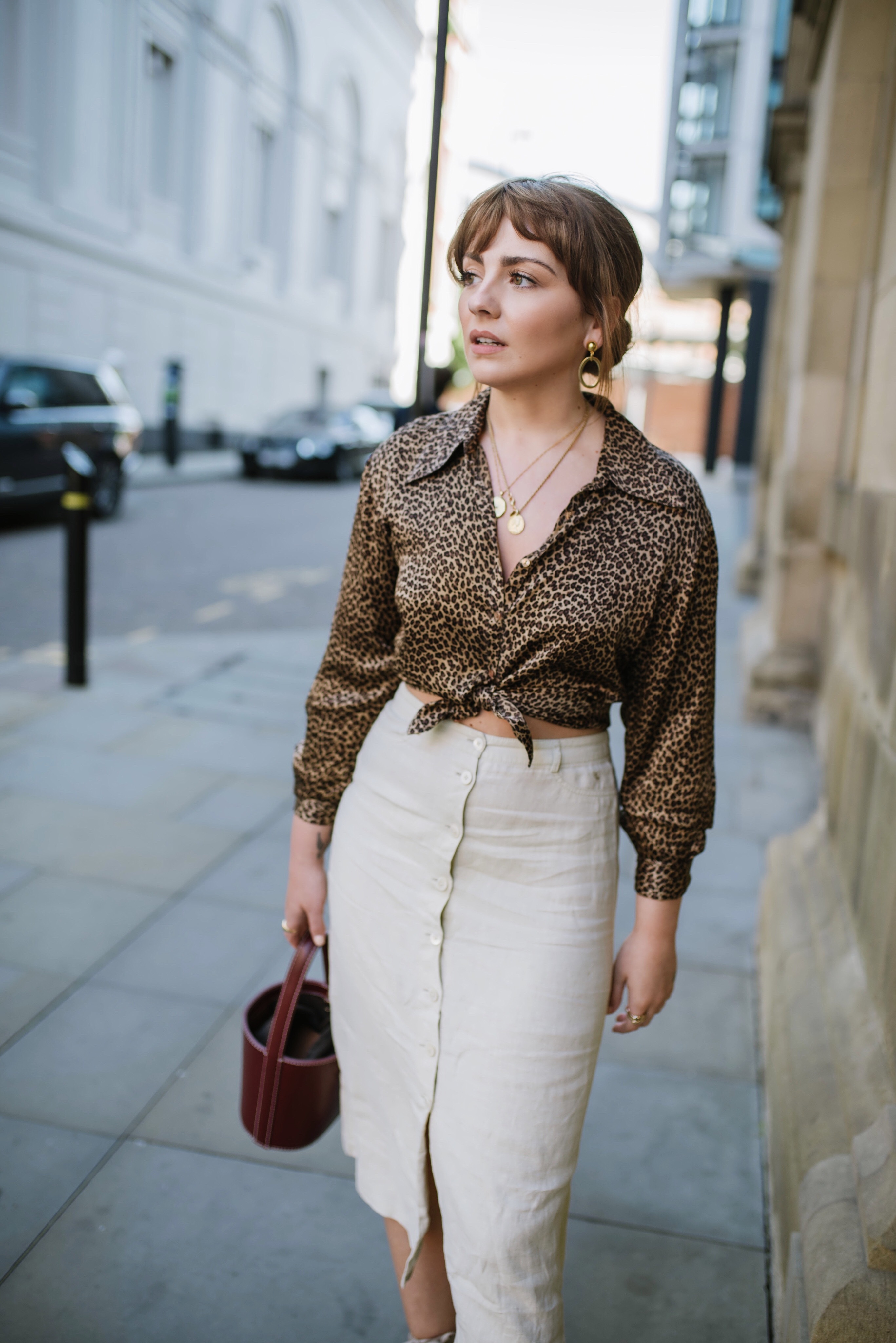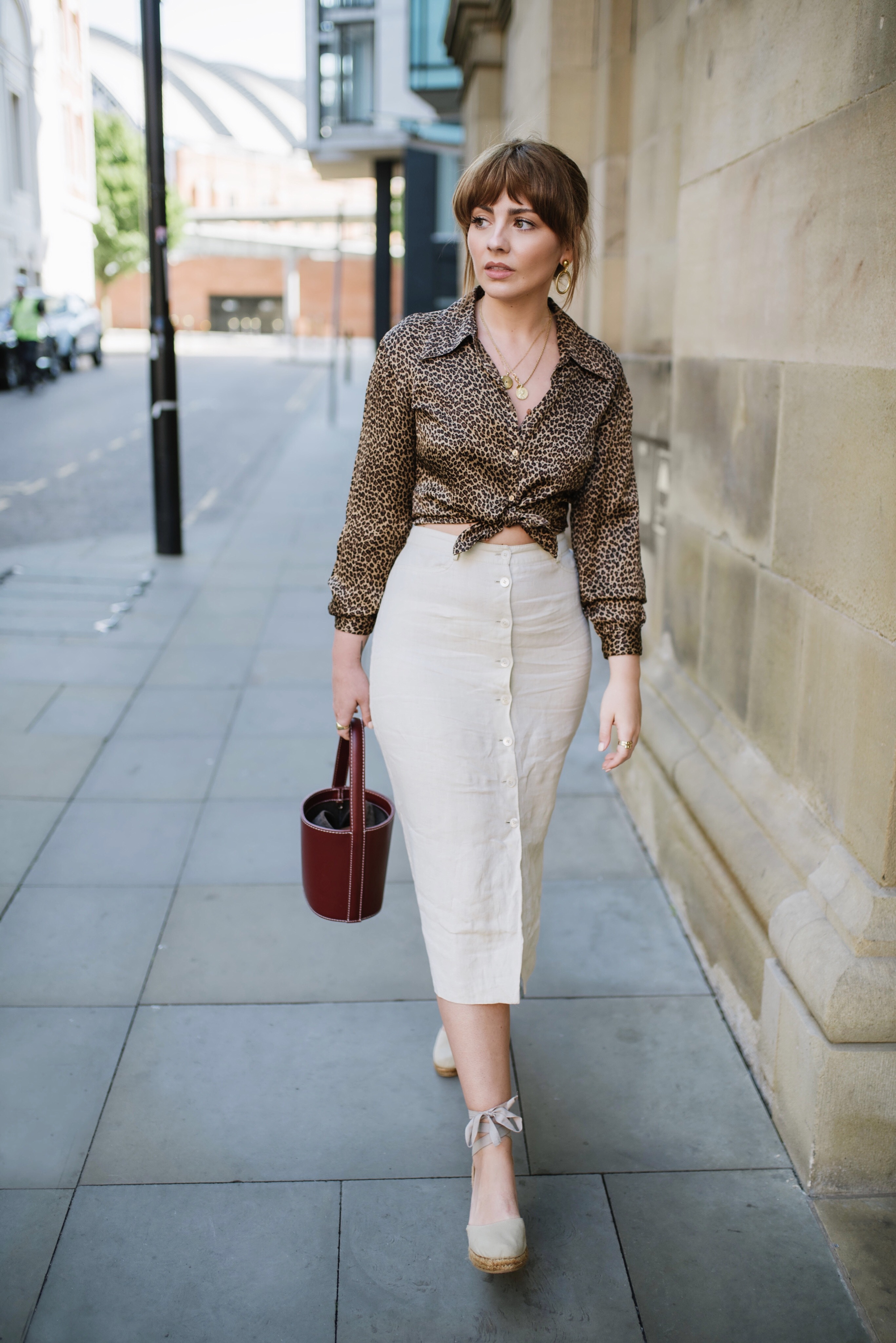 How to make leopard print look chic? I figured that minimal make up, and neutral tones would breathe life into a print so often deemed cheap and nasty – cos really, there ain't nothing wrong with a bit of cheap and nasty sometimes. It adds character to an otherwise quite muted outfit, and a little bit of an edge too. After all, sometimes it's nice to let people know that they might not have you all figured out…
---
Photographs by Adriana 
Blouse – vintage (similar here) 
Skirt – vintage Burberry (similar here)
Shoes – Viscata
Bag – Staud Clothing
SHOP THE LOOK