Happy Monday folks! So sorry that last week was such a quiet one around here – I'm not sure if anyone else is finding January to be a slog, but my god did I have a WEEK last week. Everything seemed to be going wrong and I just wasn't in the headspace to sit down and write, but the recent sunshine that's graced Manchester has me feeling very refreshed this fine afternoon…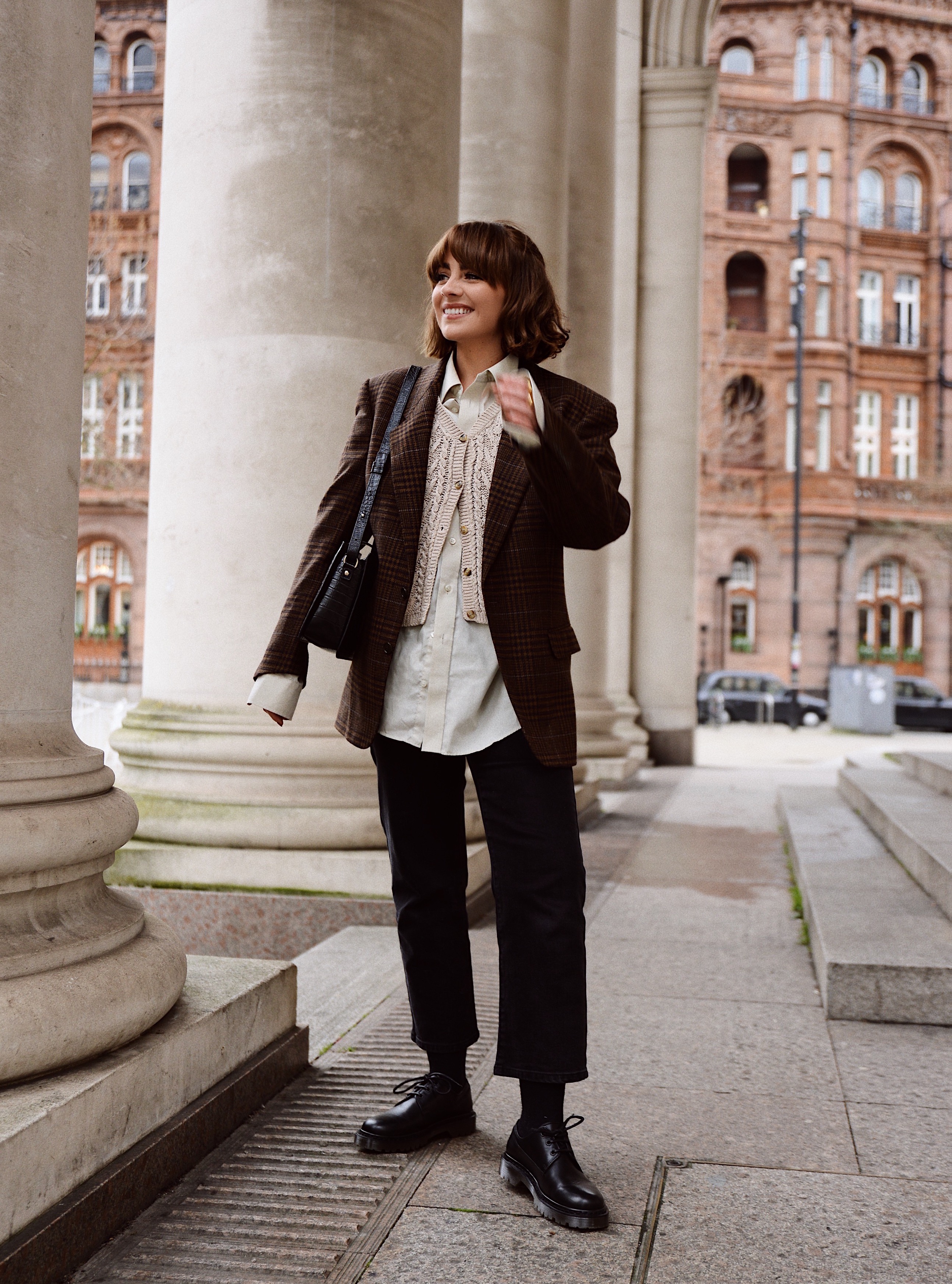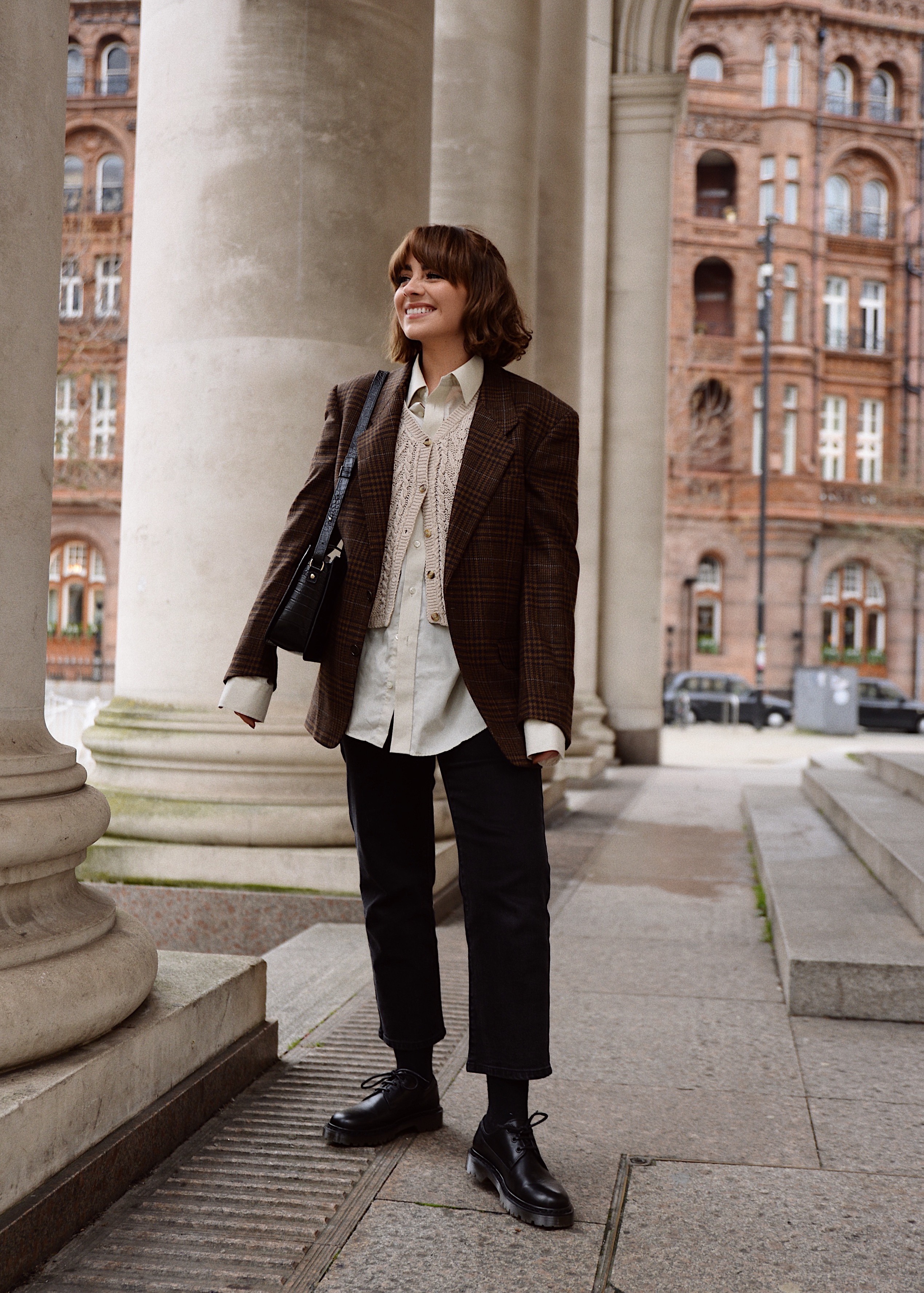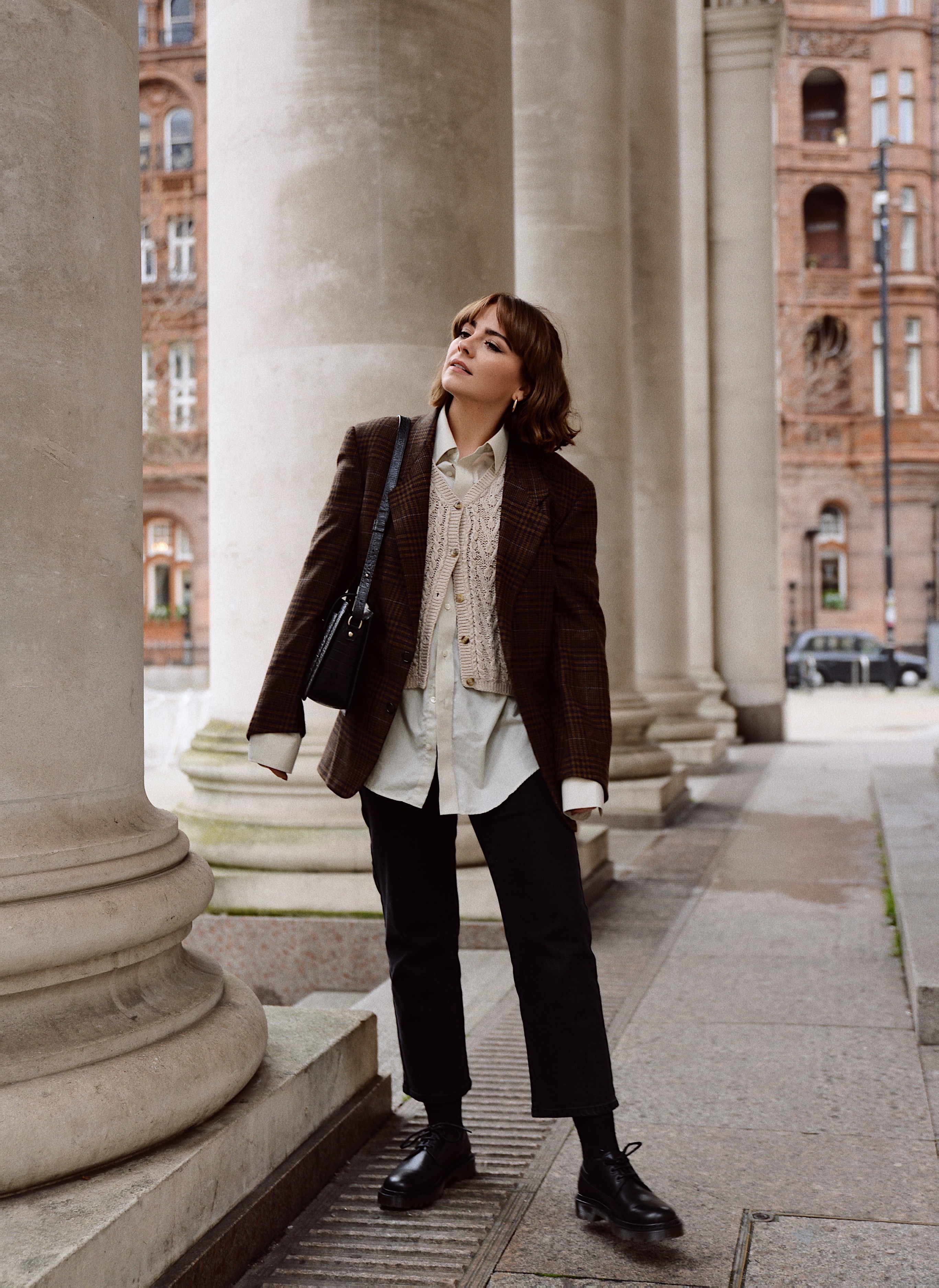 There's lots of posts for me to get my teeth stuck into this week, but I thought I'd kick things off with an outfit that I've been wearing a lot lately (in various different combinations).  I find this time of year a bit tricky to dress for, so when I find something that I love, I tend to just keep recreating it until I get bored…
A blazer teamed with a shirt and a knitted vest has pretty much been my uniform so far this winter. I'm really into the whole 'Grandad-chic thing' more than ever at the moment. I think it's such a fun way of layering/keeping warm without feeling like your outfit is just the same old 'jeans a jumper' ensemble. A combination that I'm definitely guilty of relying heavily on throughout the winter months!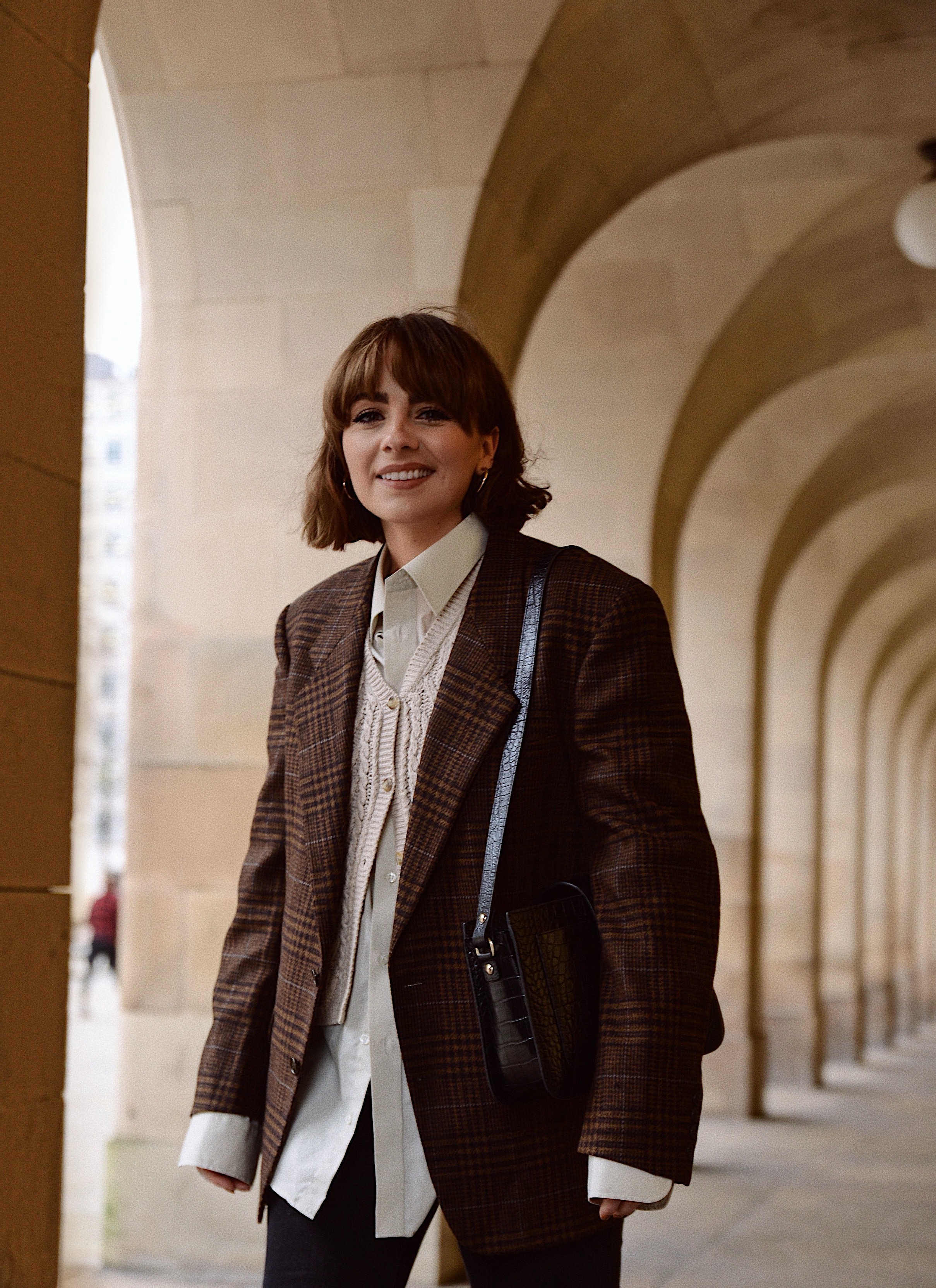 I love how effortless this sort of layering feels whilst still being smart in an endearing way. I say 'endearing' because I think knitted vests are typically associated with people over the age of Fifty – think the bookish Grandad that sits in the corner of your local cafe drinking his cup of tea… 
I love playing around with pieces that are stereotypically associated with a different age to my own. Whether it's a little vintage tea dress and plimsoles during summer that remind me of how my Mum would dress me as a kid, or a strong 'elderly gentleman' inspired look like this one. I find it keeps getting dressed each day an interesting activity when you dip your toes in and out of different sources of inspiration!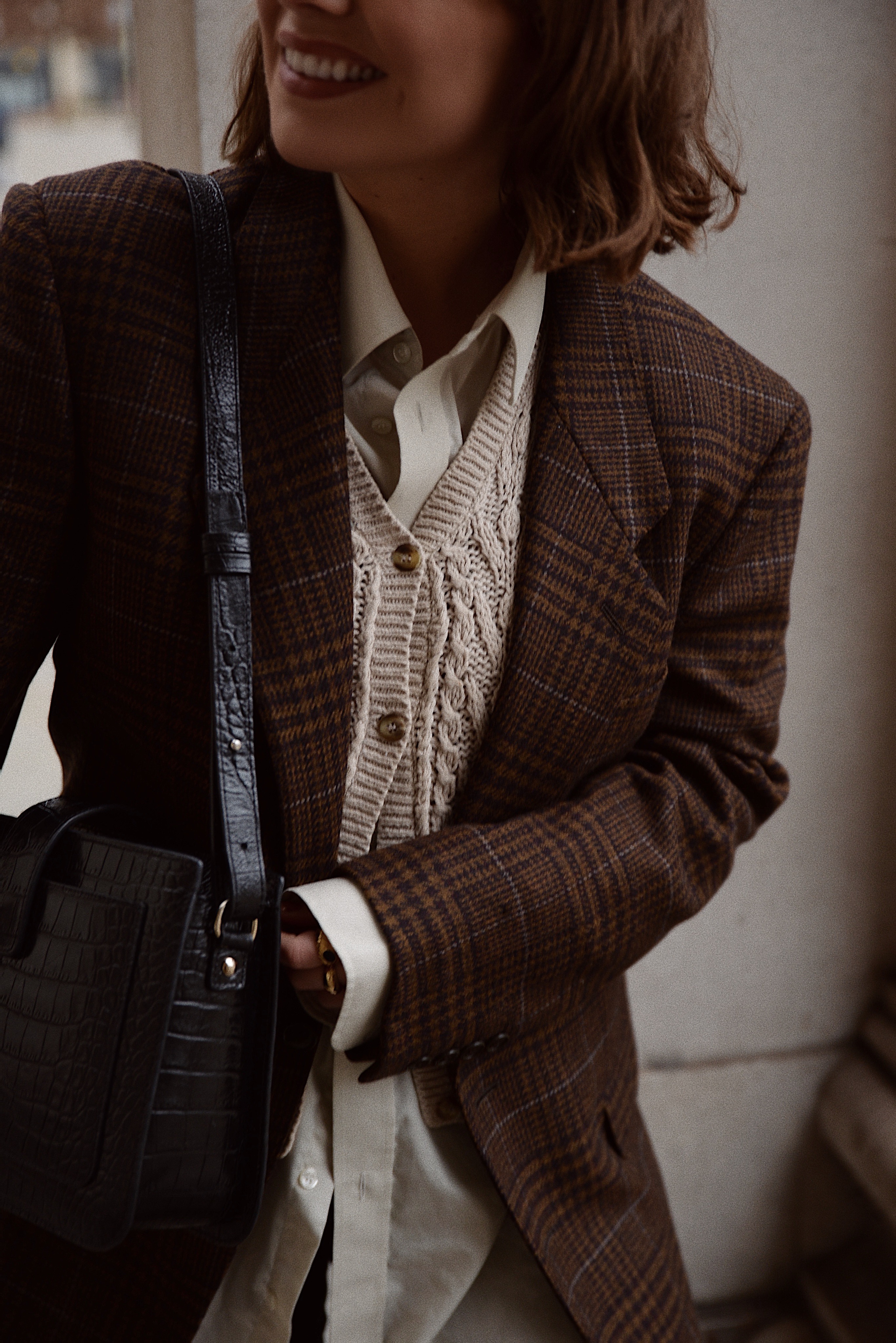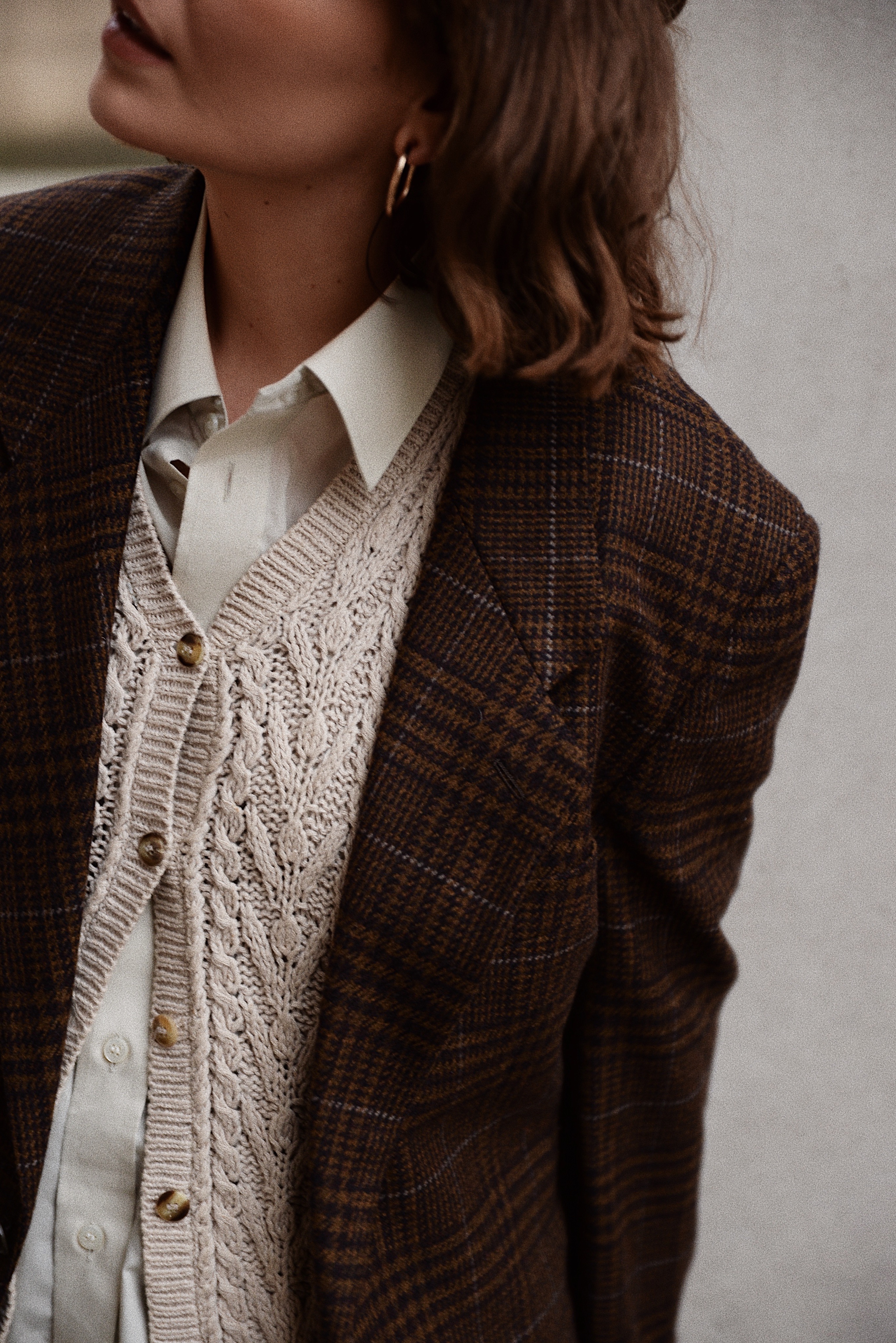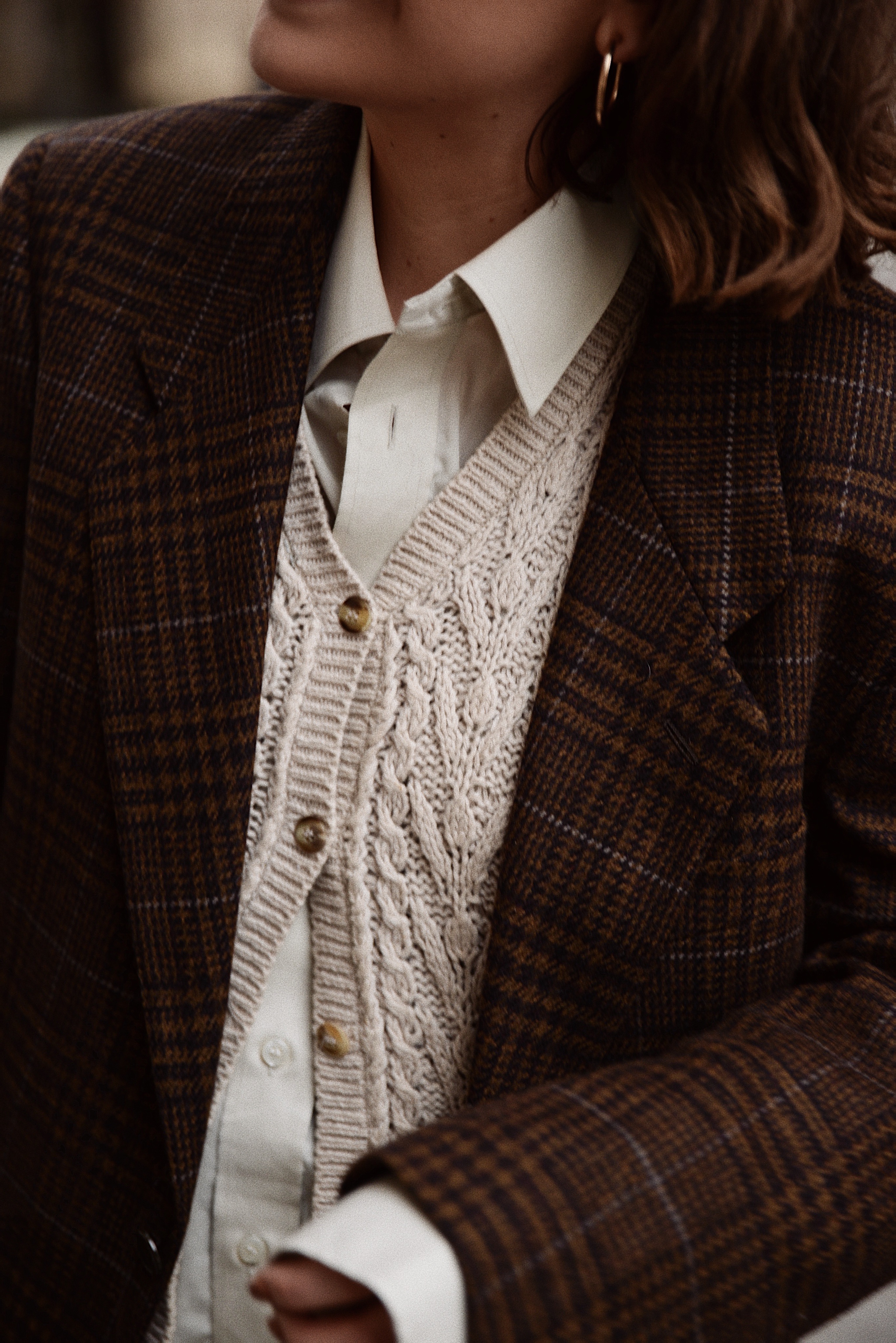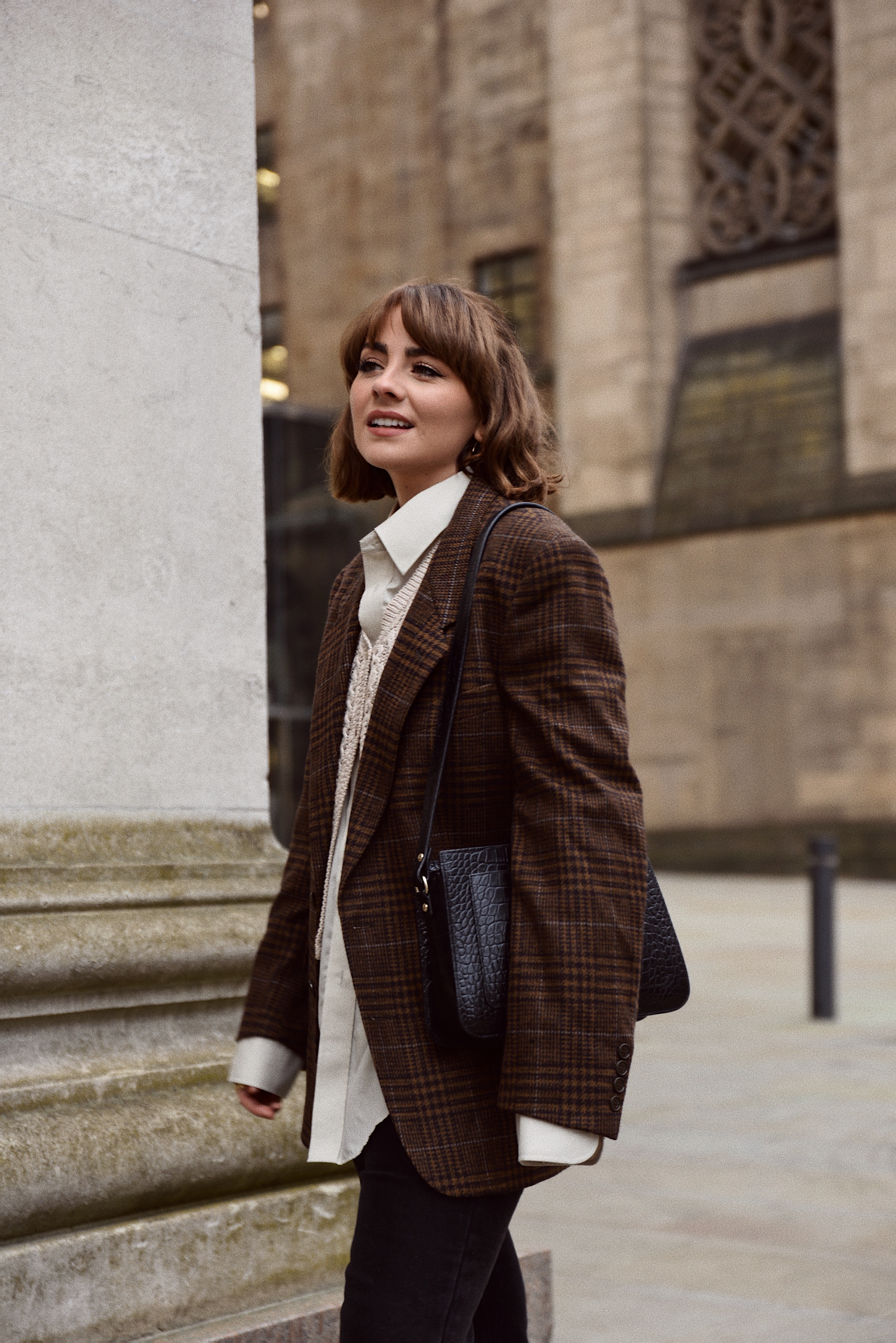 This kind of look definitely won't be for everyone, but I'm so pleased that it's one I've been able to create from various vintage pieces, and it's been such a comfortable look to reach for. I really love how this look can be transformed for the evening time too but I'm yet to put it to the test! I tried it on with some tailored trousers and heeled loafers the other week (at home in my bedroom), and now I'm itching to wear it out someplace nice…(perhaps an evening of Scrabble and whiskey by the fireplace?)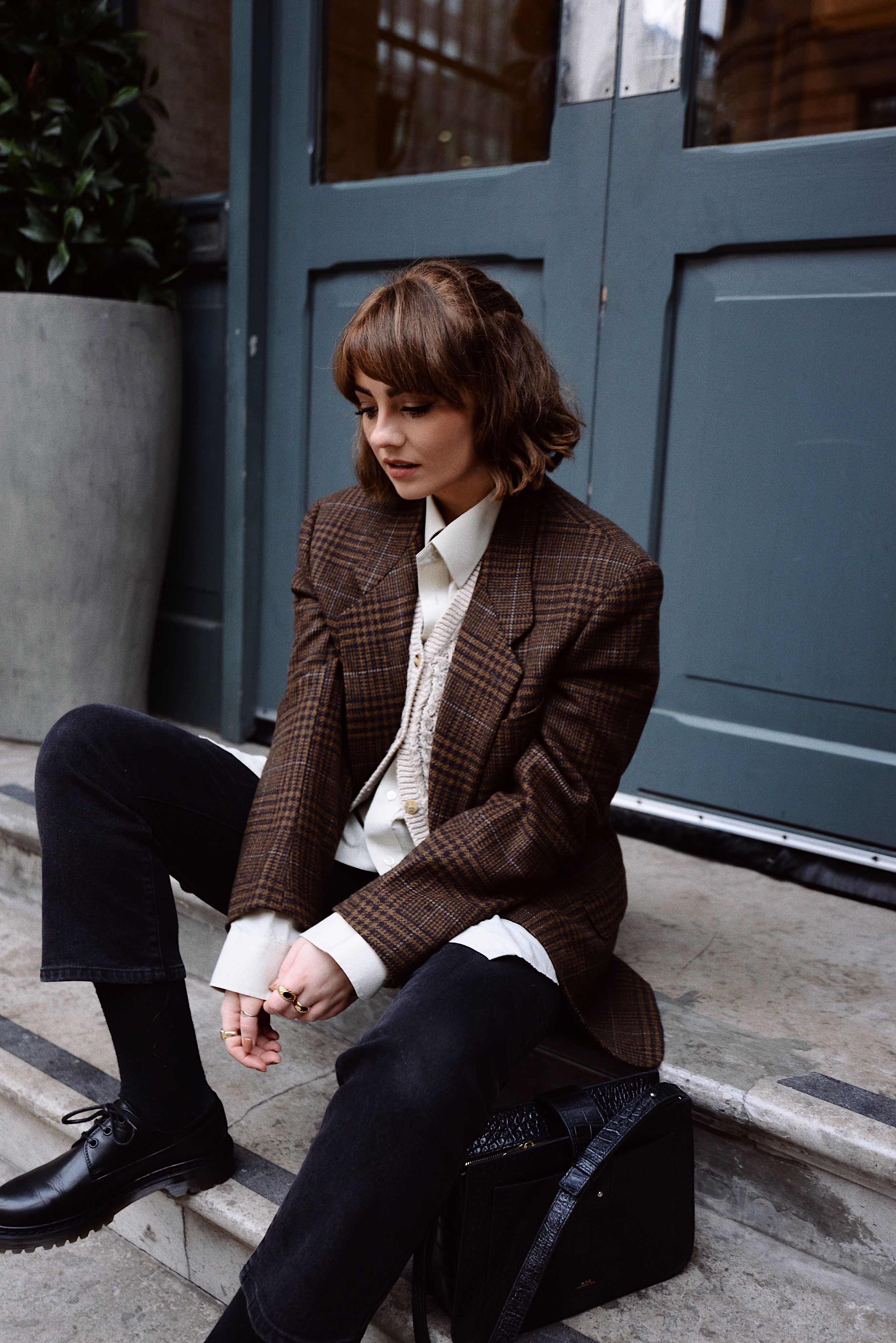 ---
Photographs taken by Catherine Booty 
Blazer c/o – vintage Dior via Rokit, Shirt – The Level Store, Knitted vest – Na Nin Vintage, Jeans – Object, Shoes – APC, Bag – A.P.C. (sold out online/similar here)
SHOP THE LOOK