I am very excited about this raincoat and matching hat situation that Claudie Pierlot kindly sent me a few weeks back. I'd been waiting for the perfect rainy day to debut it, but the big kid in me just couldn't wait any longer. So, get prepared for lots of sunny snaps of me wearing a very 'typical British weather' inspired combo (that six year old me would have been incredibly jealous of)…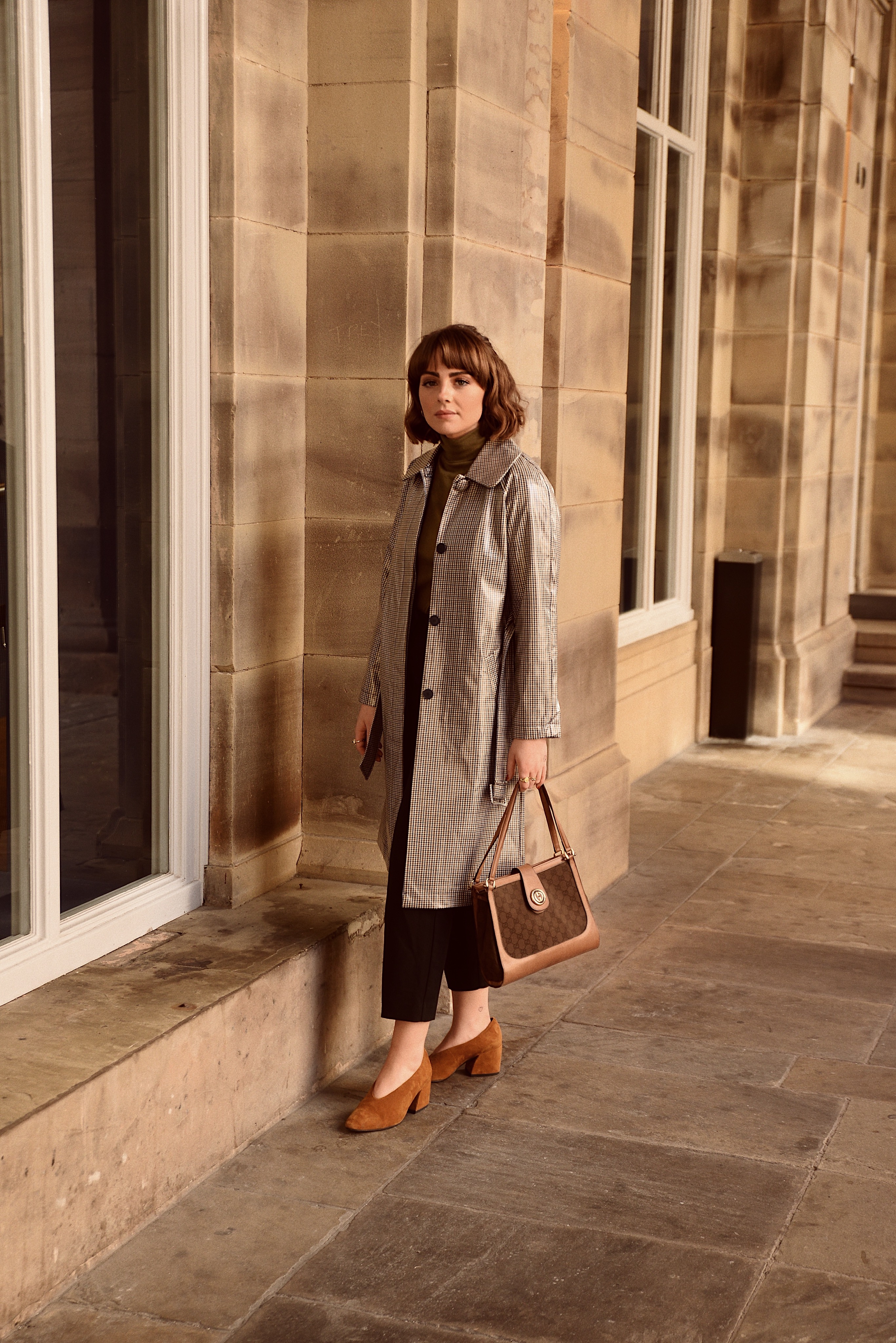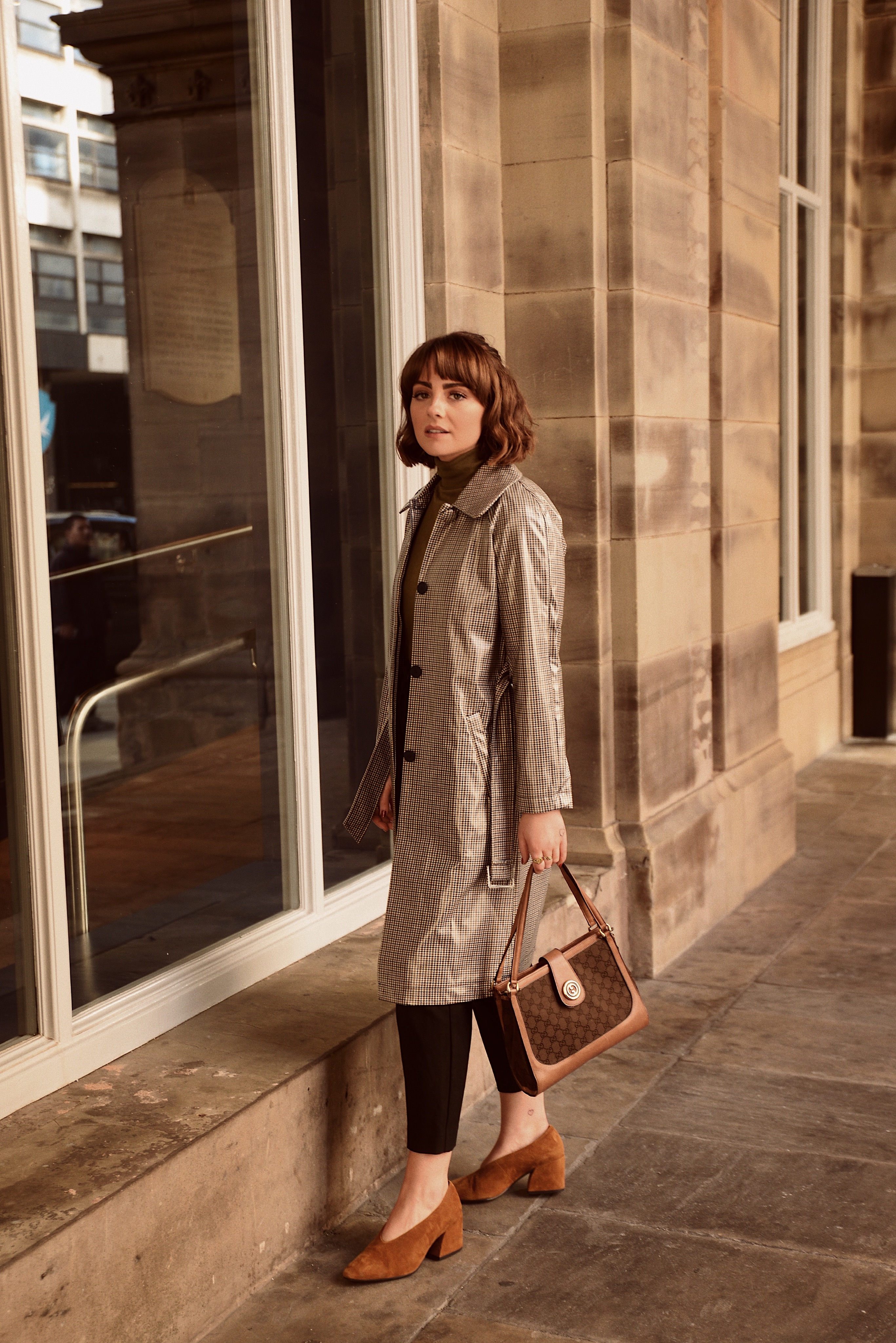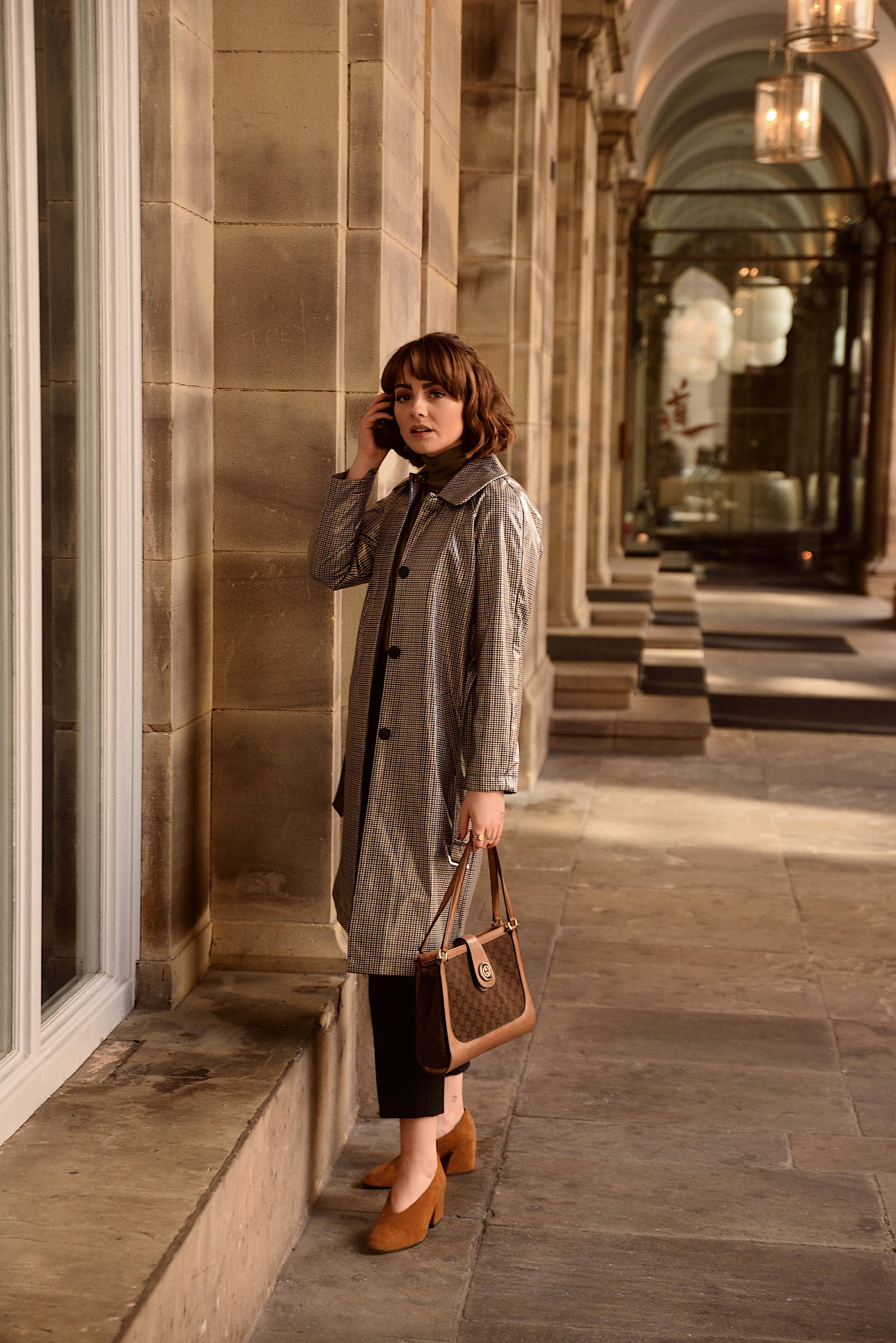 Claudie Pierlot send over a new look book every now and then which means I get to choose a piece to style for the new season ahead (if there's something that happens to catch my eye). This is the way 'gifting' tends to work with most brands, and it's also a great way for me to forecast incoming trends and compare similar pieces from my favourite brands. It's definitely a nice perk of the job, but I've really been making a conscious effort to be responsible about how much I accept, whilst also creating a balance with new content for you guys. It's trial and error, but something like this set is totally different to anything I have, and I really think it will see me through the gloomiest of Manchester days…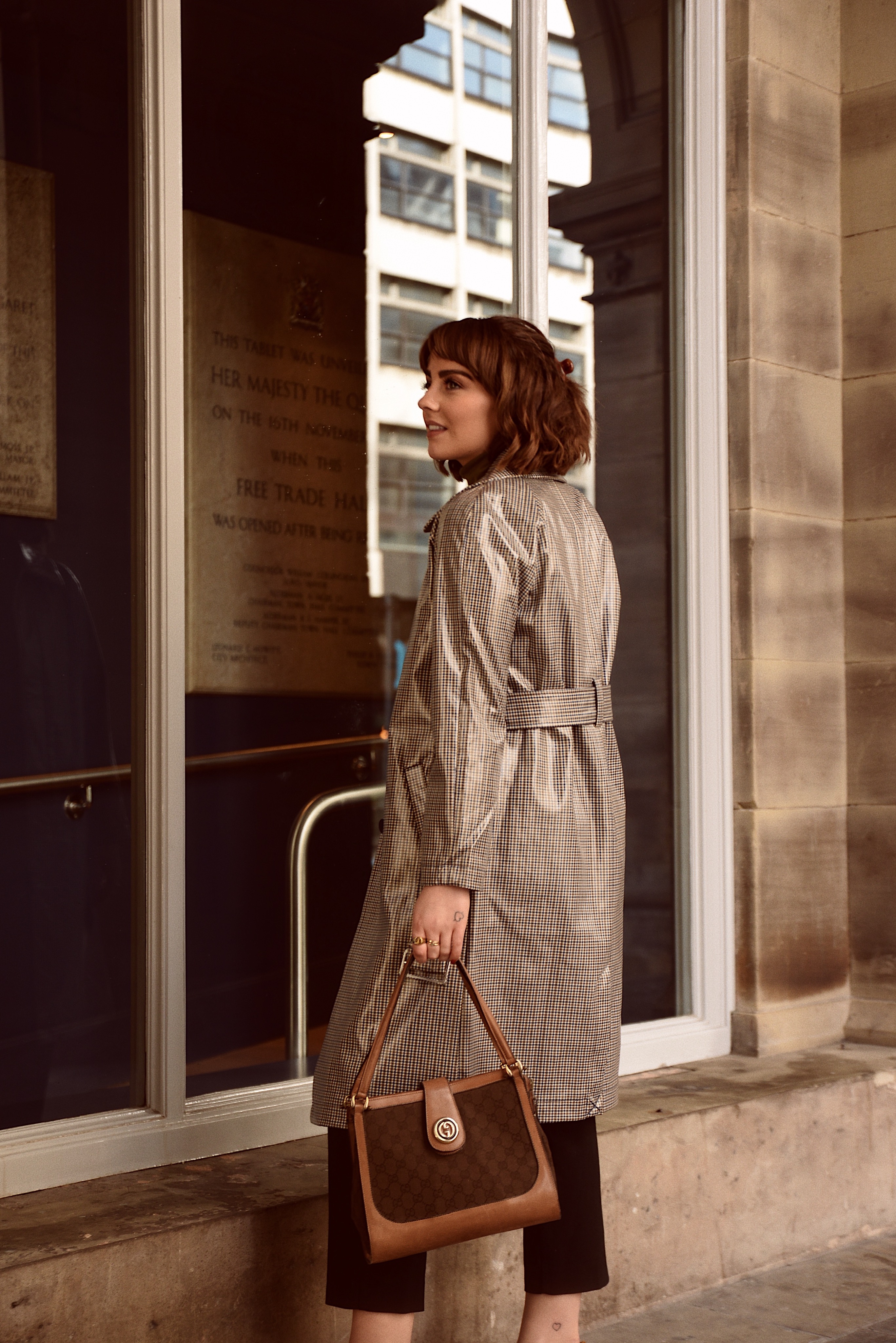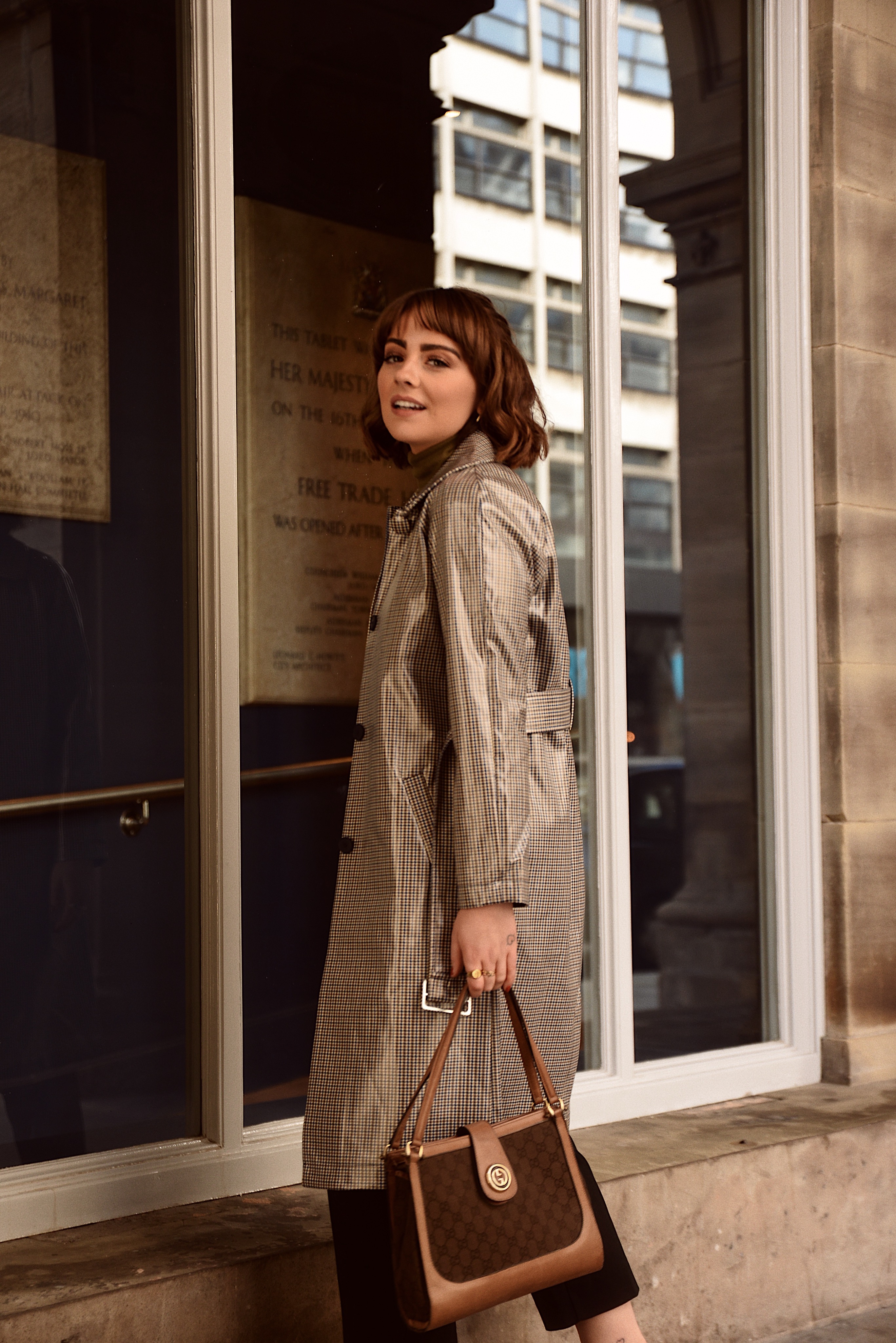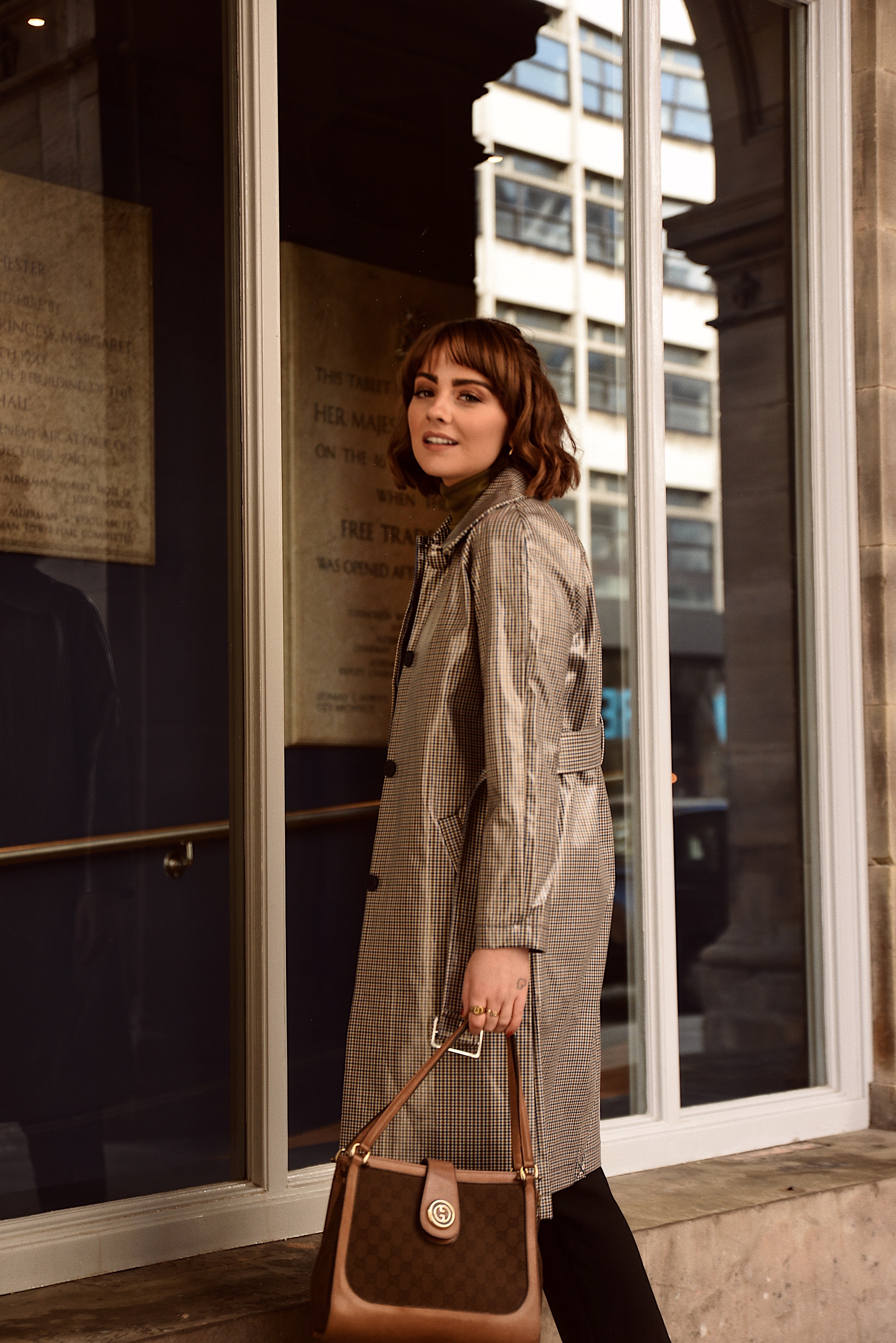 I opted to style it with very simple pieces underneath. I think any sort of waterproof outerwear looks great with block colours worn alongside it – same goes for vinyl/patent jackets. I think it gives it that Sixties/Seventies touch, and appears less like you're about to embark on an afternoon of orienteering….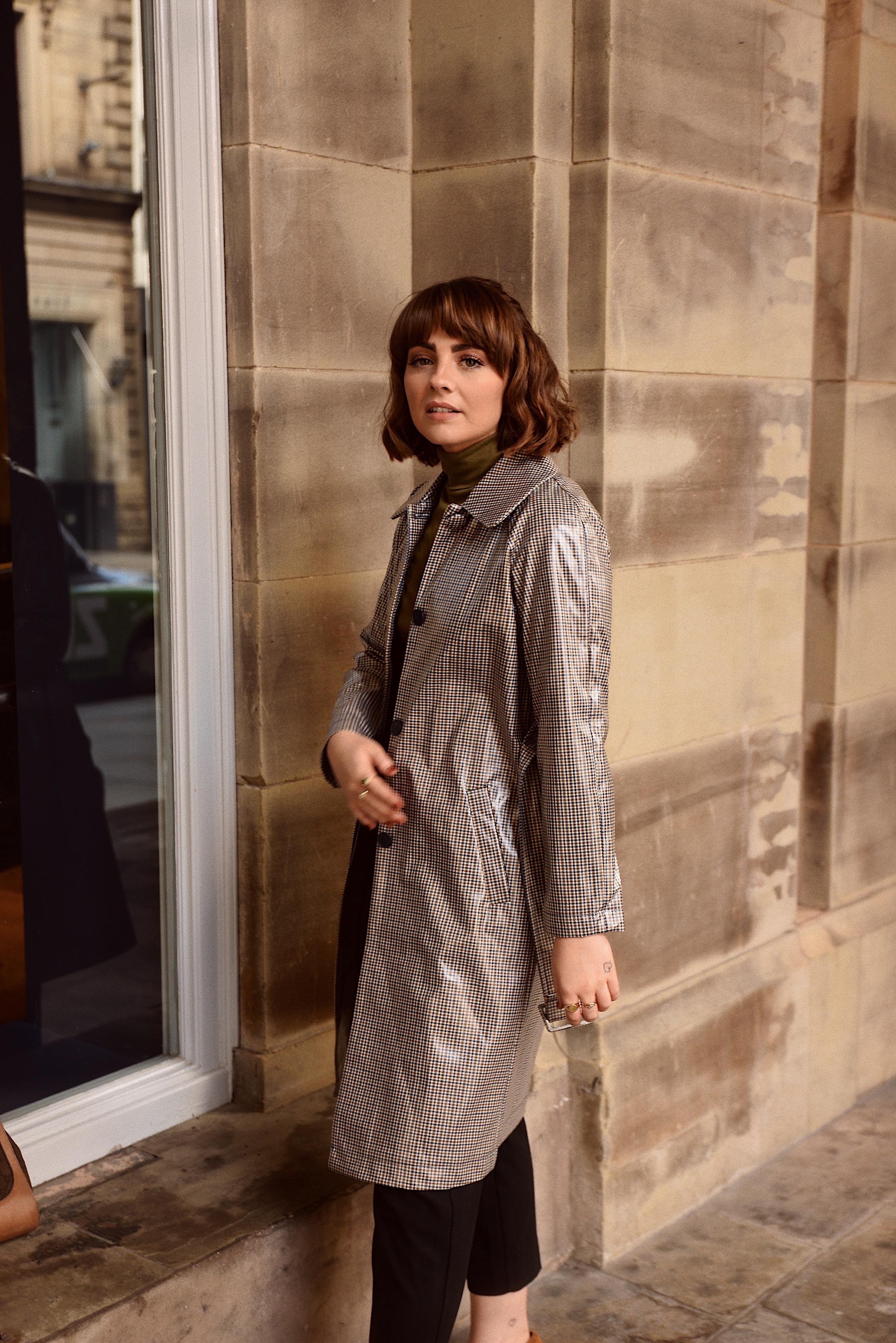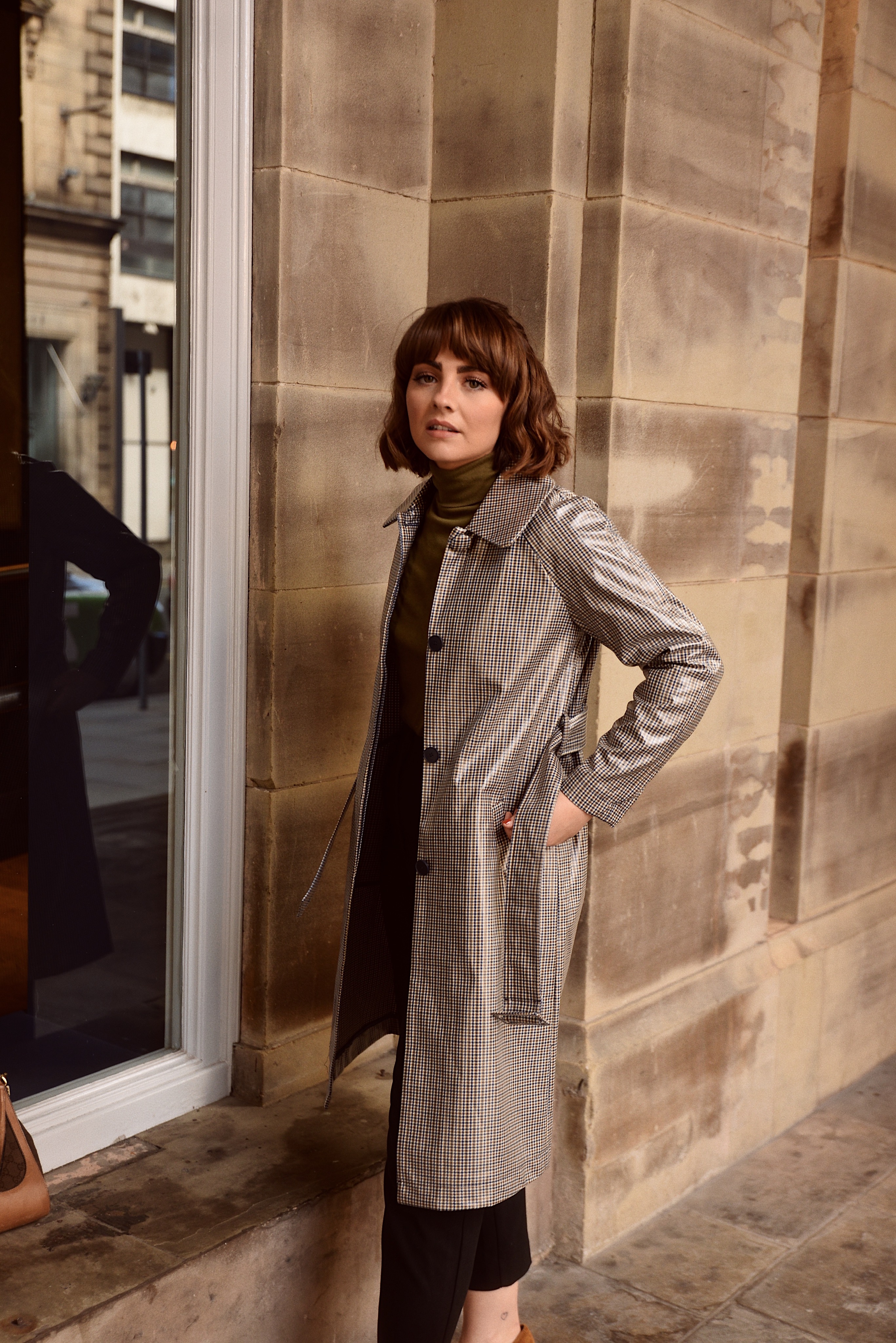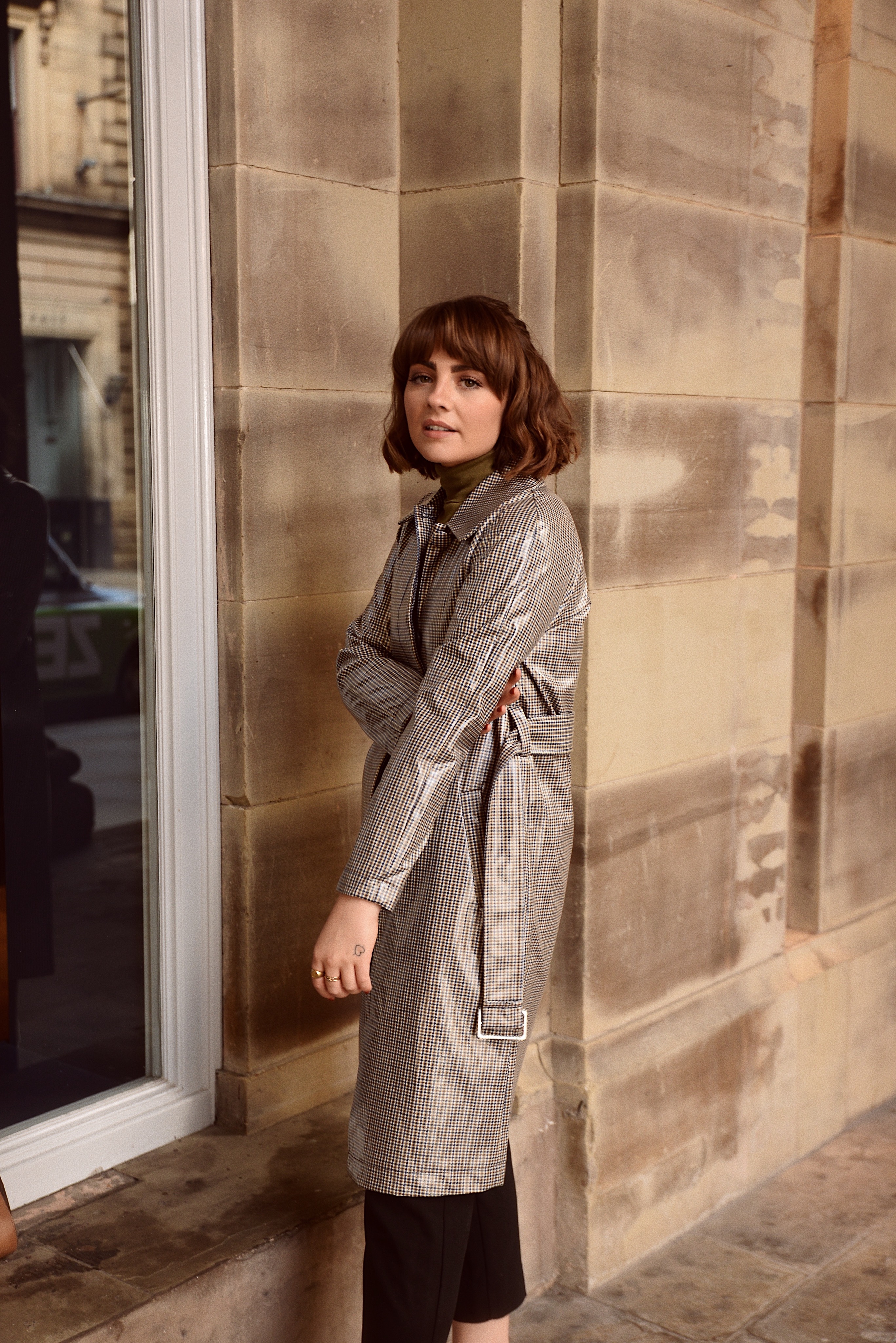 This coat is quite a thin material, so it's ideal for this time of year! I was definitely warm enough with just a thin cotton turtleneck underneath – I love how the green sets off the check print and makes everything look a bit more polished. I think it would look really sweet with a long floaty dress and chunky boots for a sort of 'British festival' inspired look too…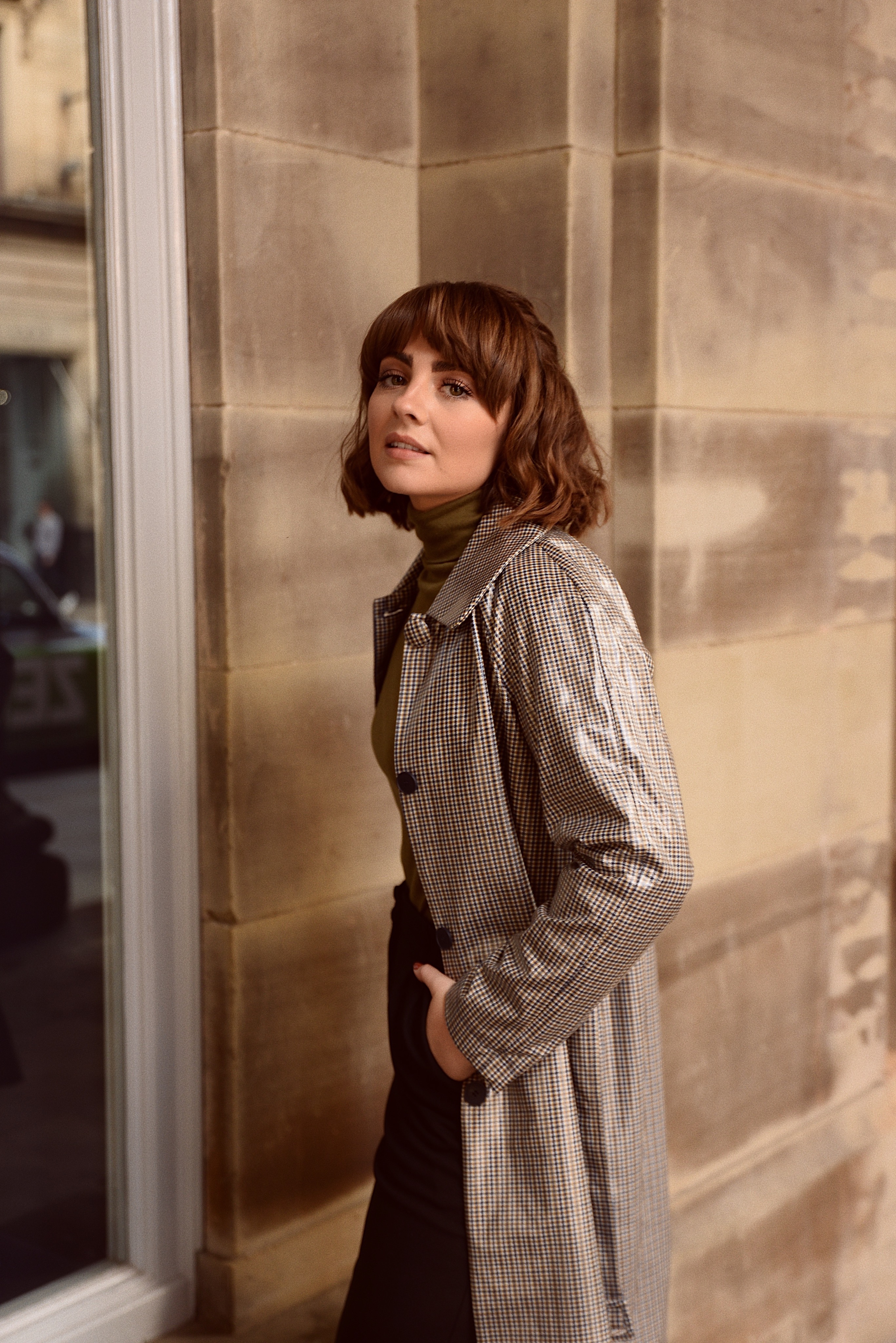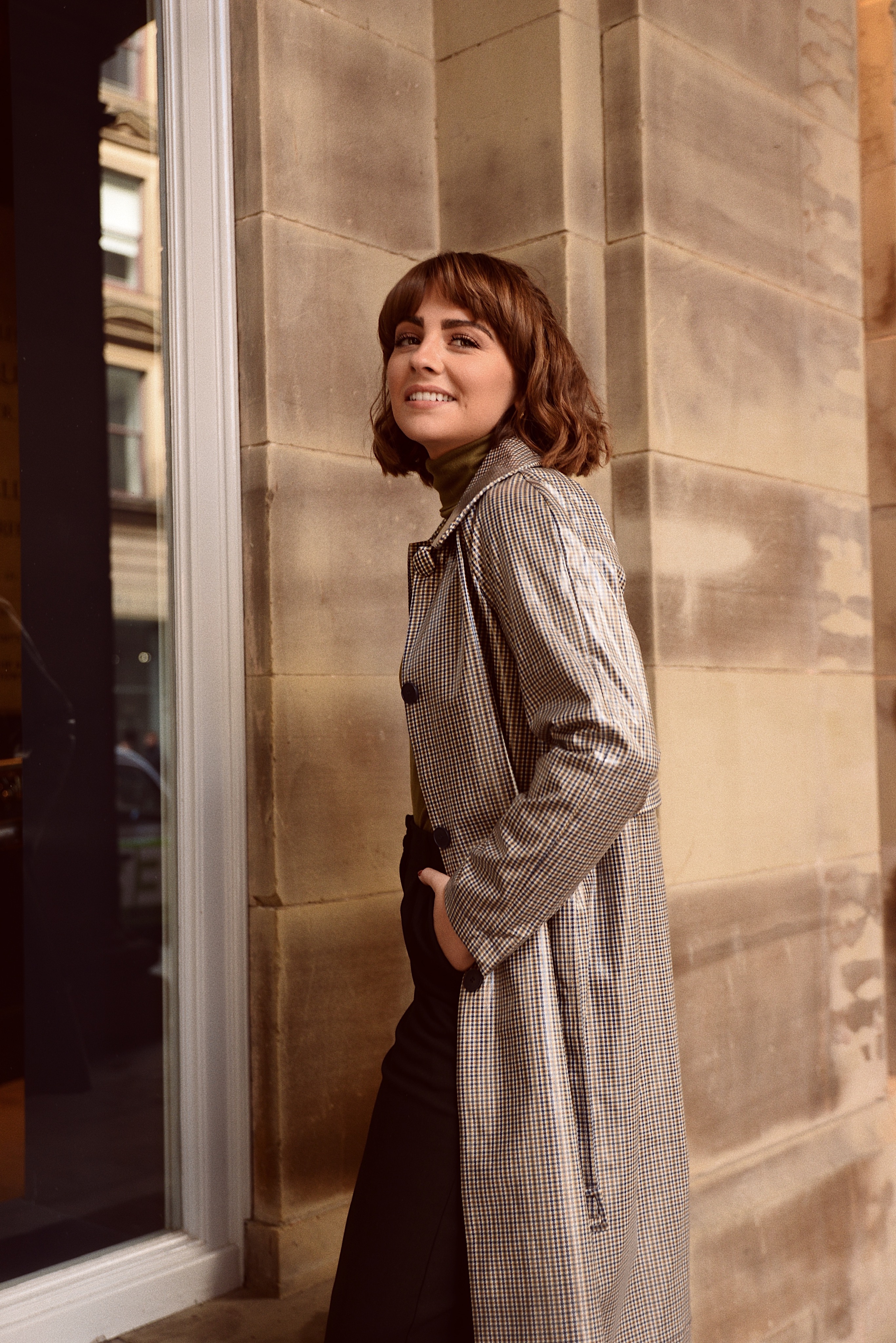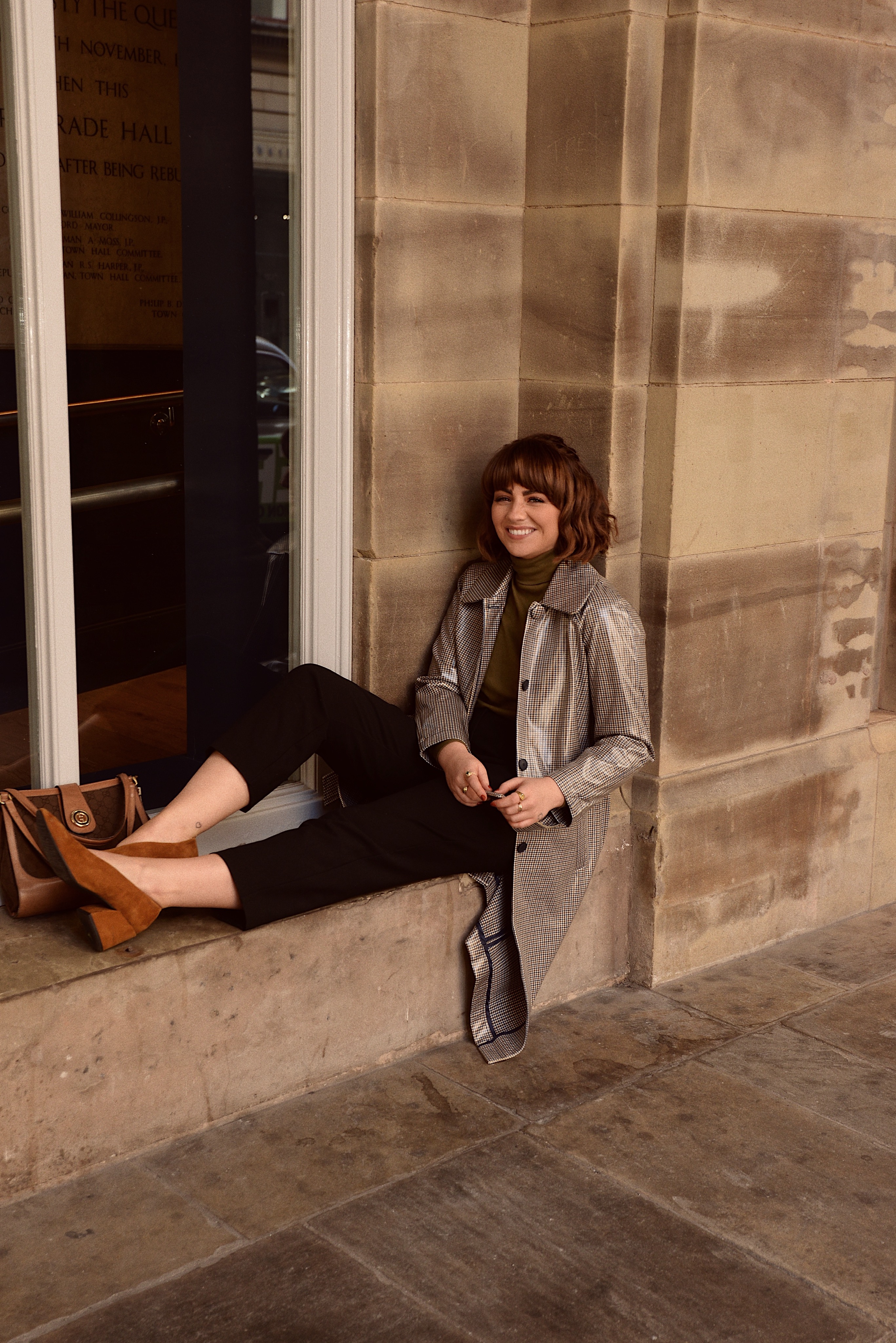 I have to say, it feels so lovely to be shooting looks that involve layering again. I always feel really inspired to switch up my wardrobe and sort through my autumn/winter attire at the end of September. There's so many new outfit combinations to look forward to, and I really love seeing how other people transition their looks too!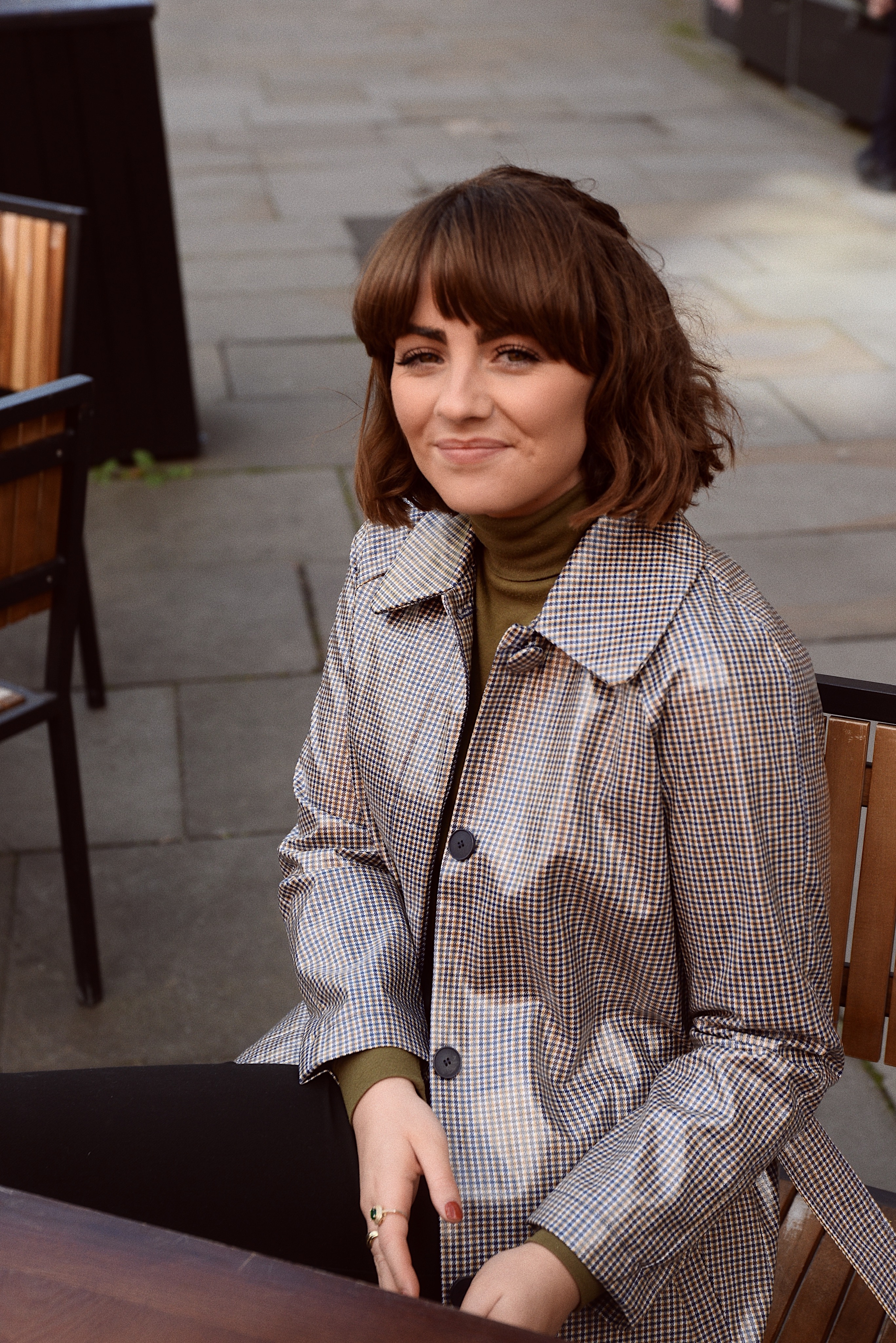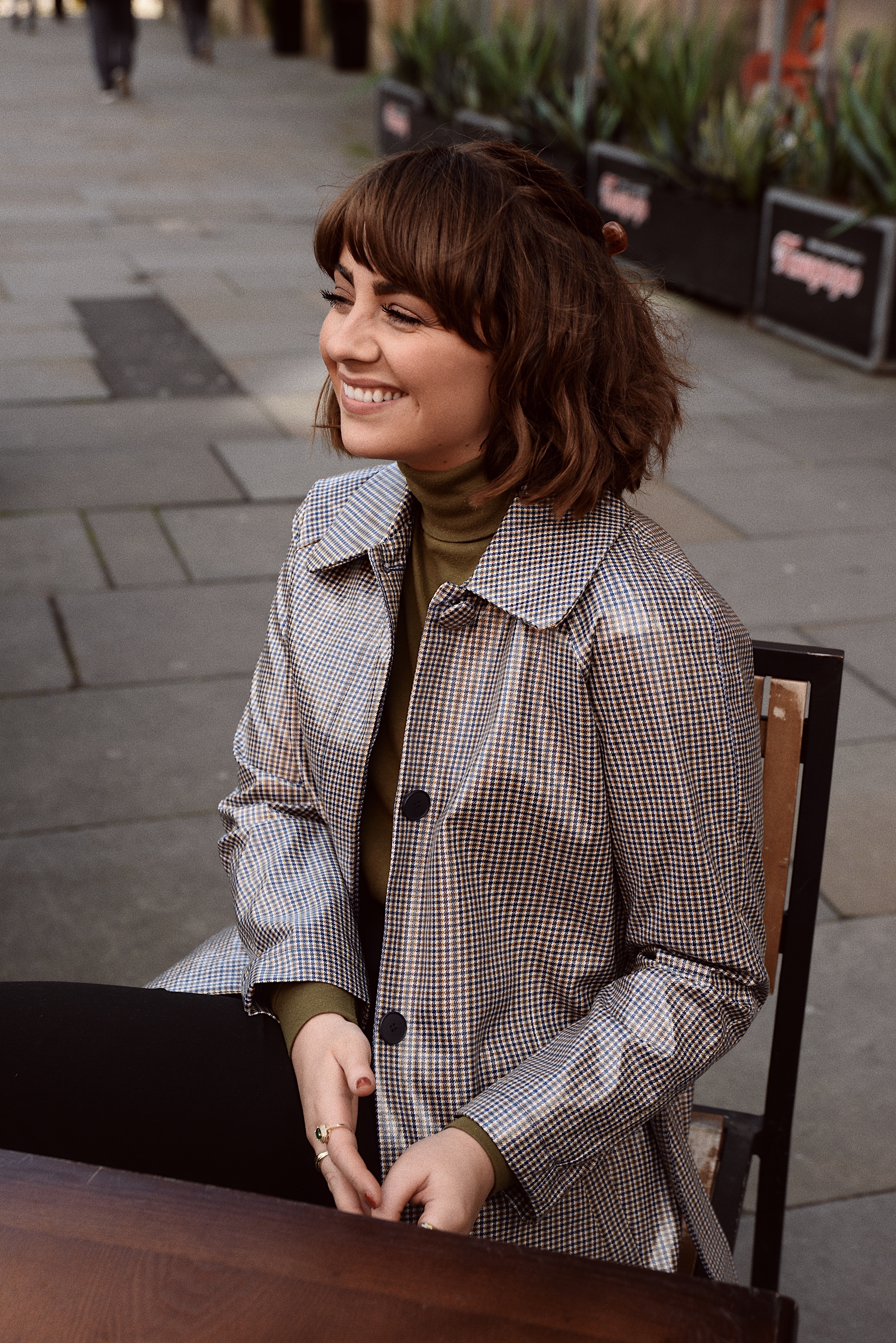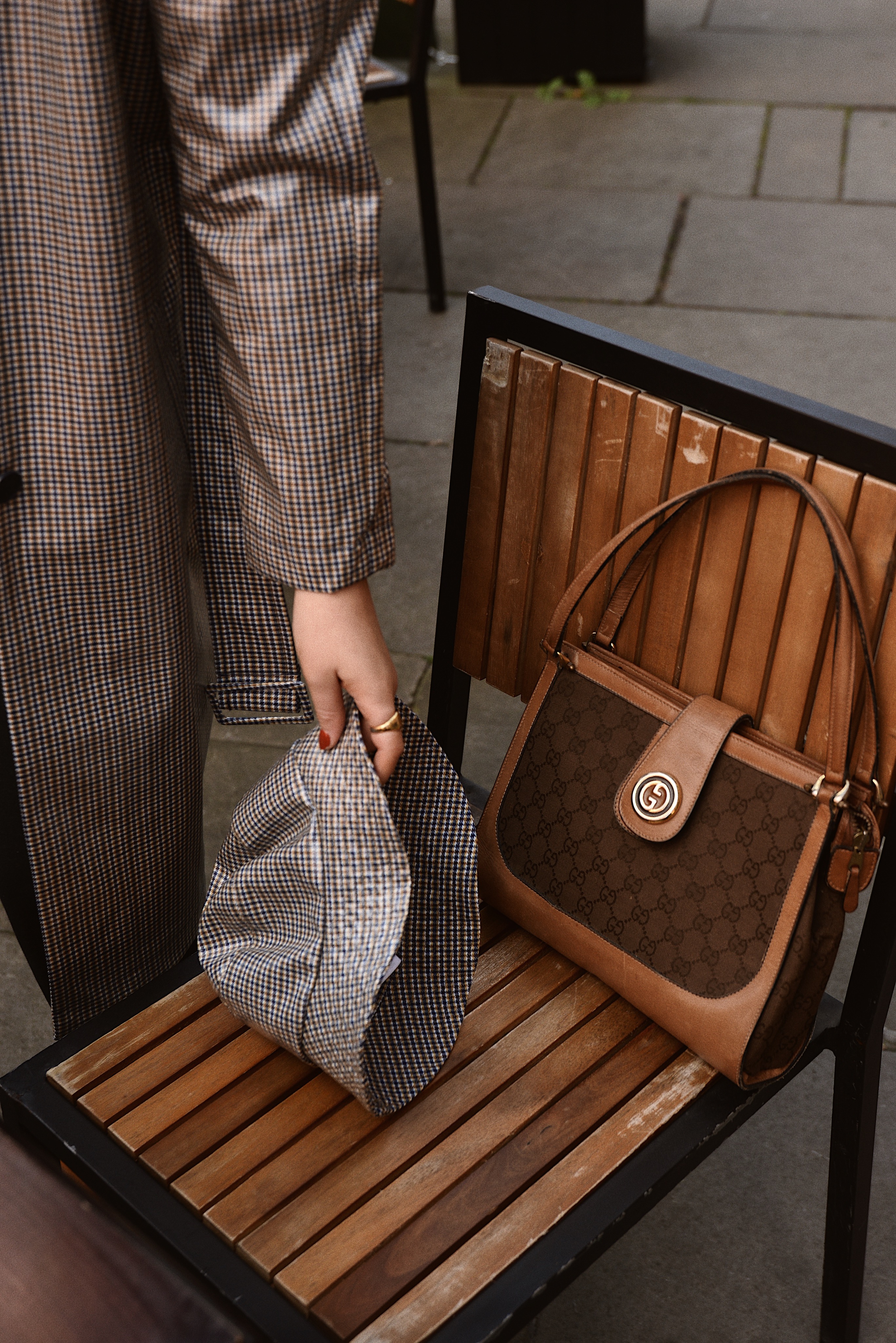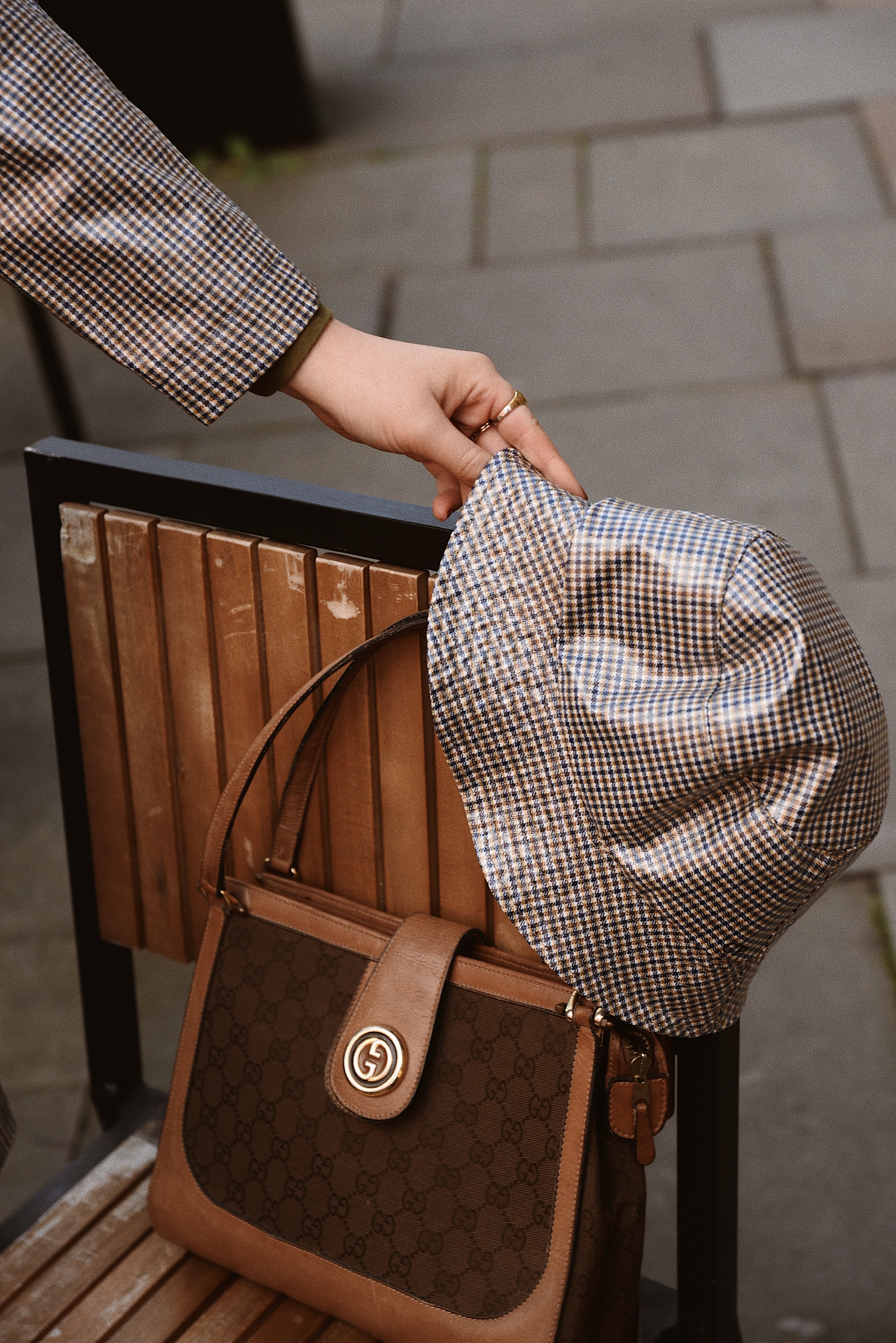 On separate note, I've really been making an effort to read every night before bed, so I reckon a huge 'book blog post' might be coming your way soon. I share snippets of what I'm reading/watching etc over on Instagram, but I'd like to write more on here about the writers that have been inspiring me as of late. I've been reading lots of Joan Didion for the first time since discovering her at uni – she's just pure magic. and has a special way of inspiring me to create new things…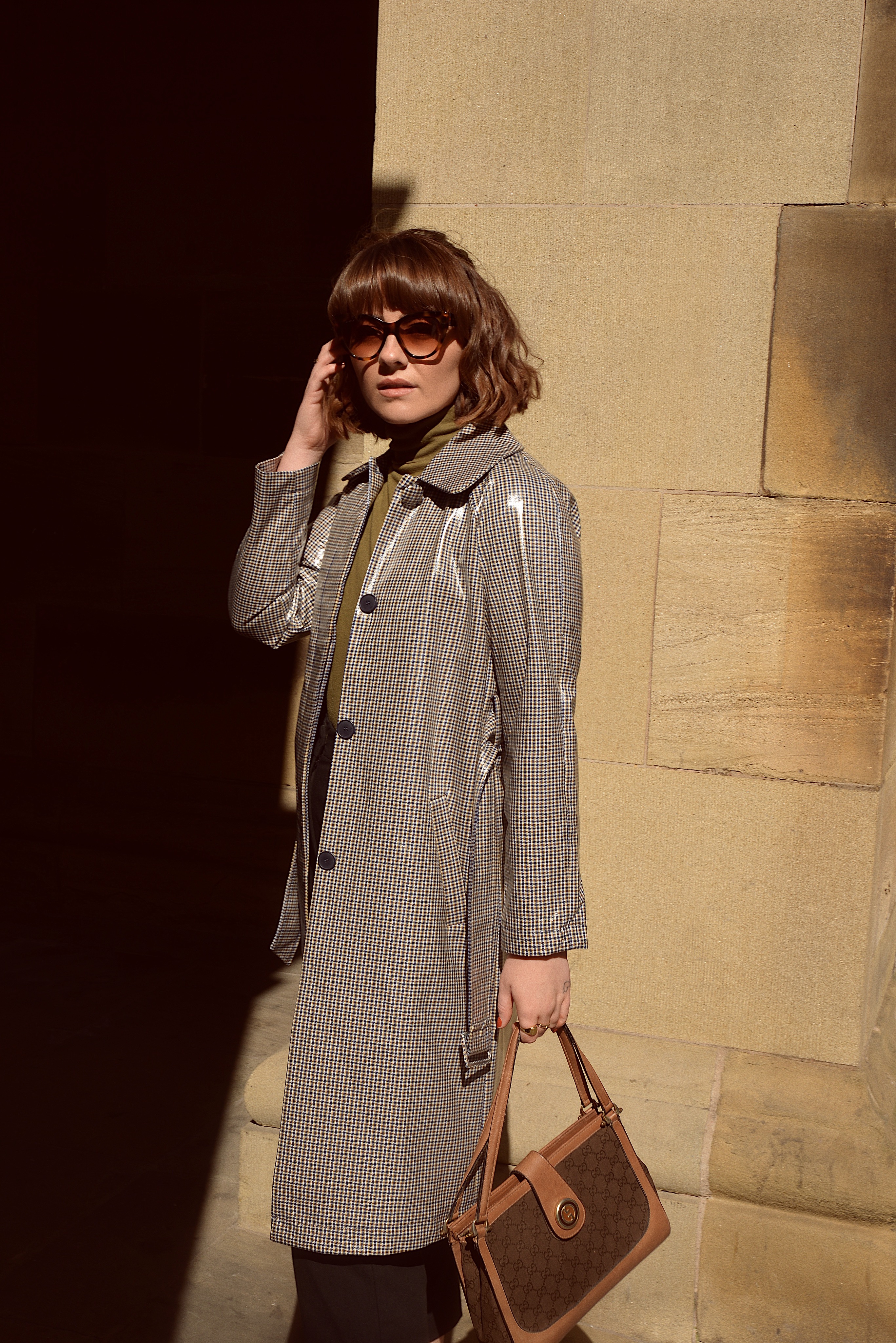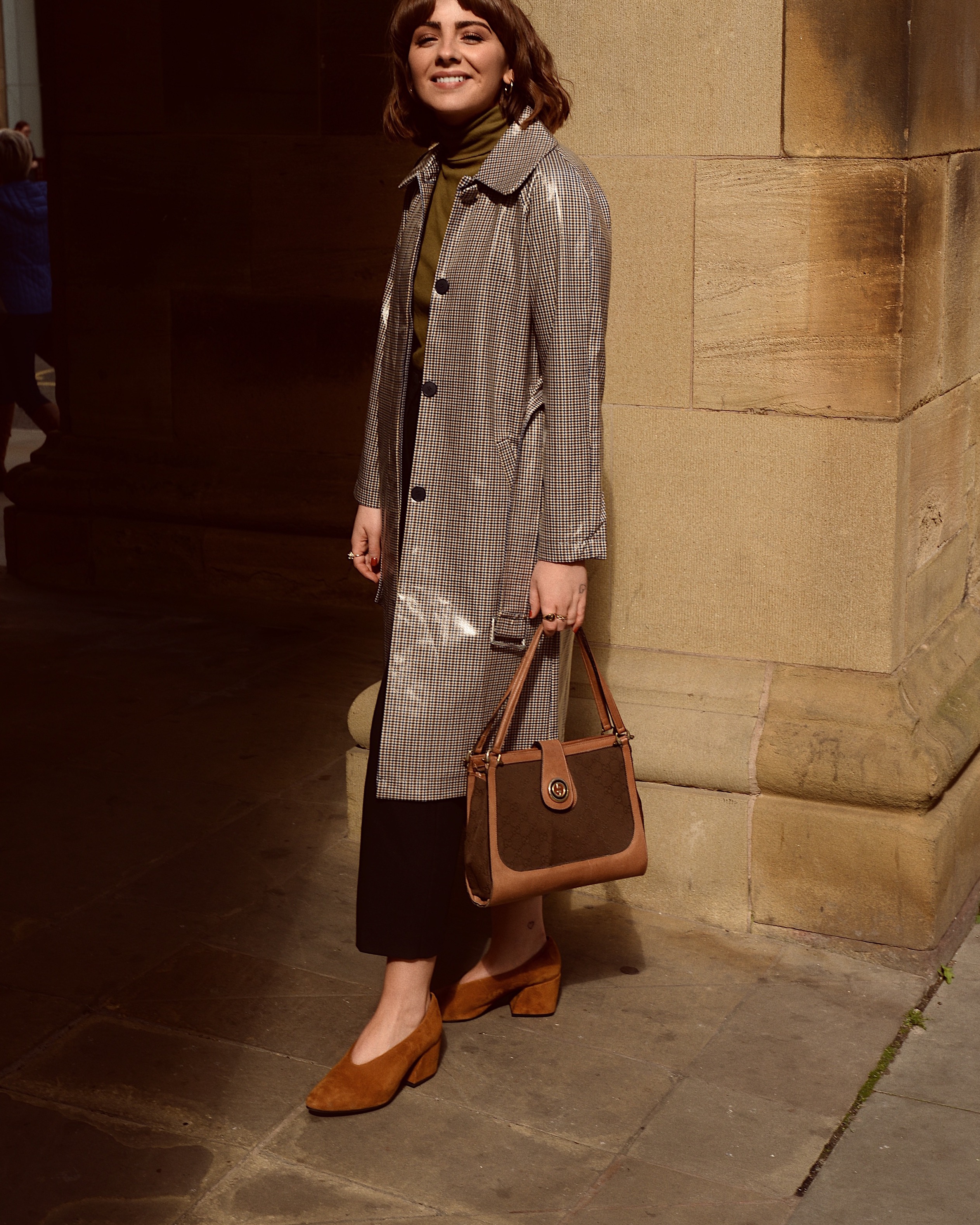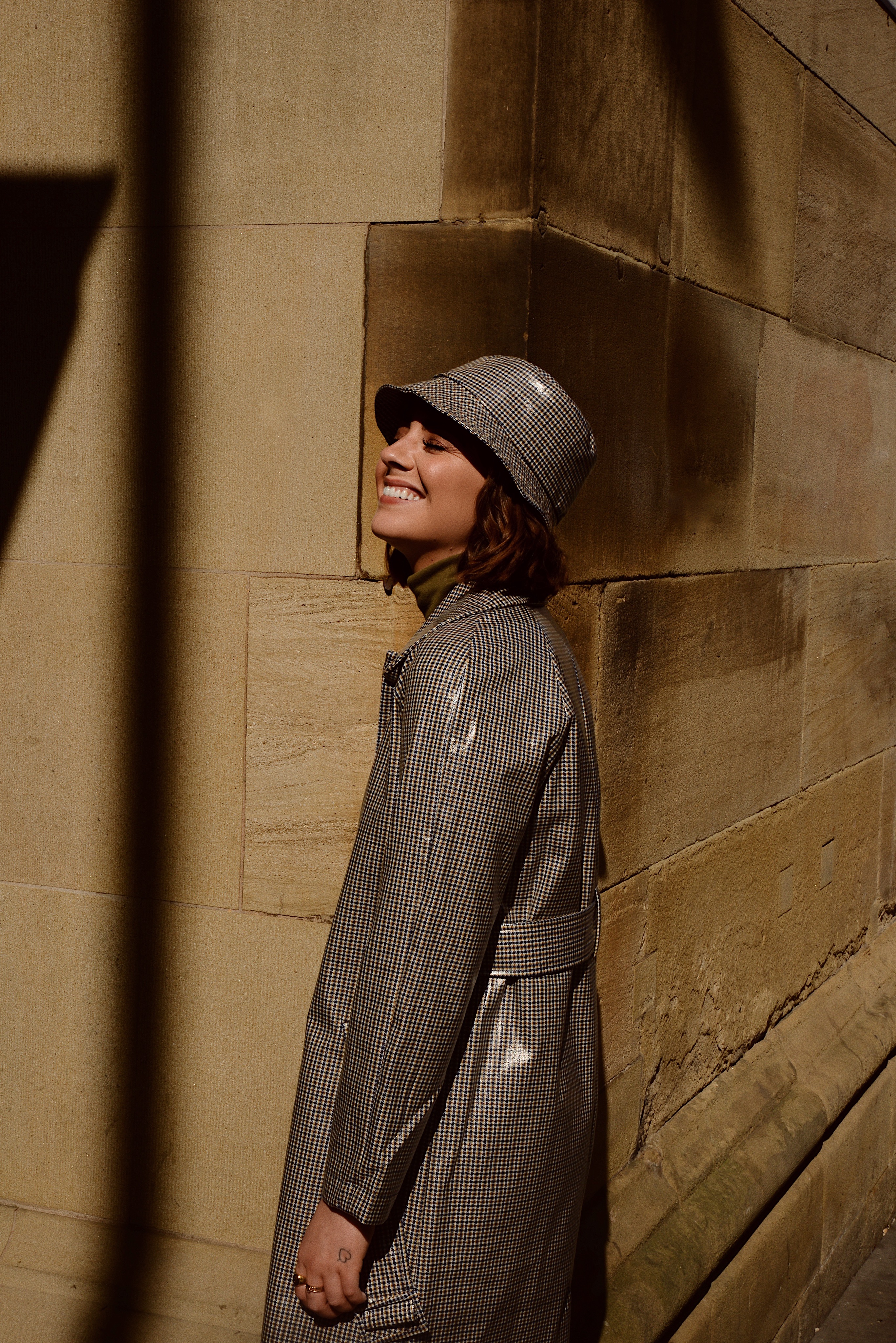 I also just wanted to say a huge thank you to everyone that has purchased a rectangle pendant from 'The Prettiest Star' collection I created alongside the wonderful Mikaela Lyons. We relaunched it last week and the response has just been amazing! We had so many messages when it went out of stock, so we decided to bring it back for as long as it's in demand. I know you shouldn't pick favourites when it comes to your children, but the rectangle pendant definitely has a special place in my heart…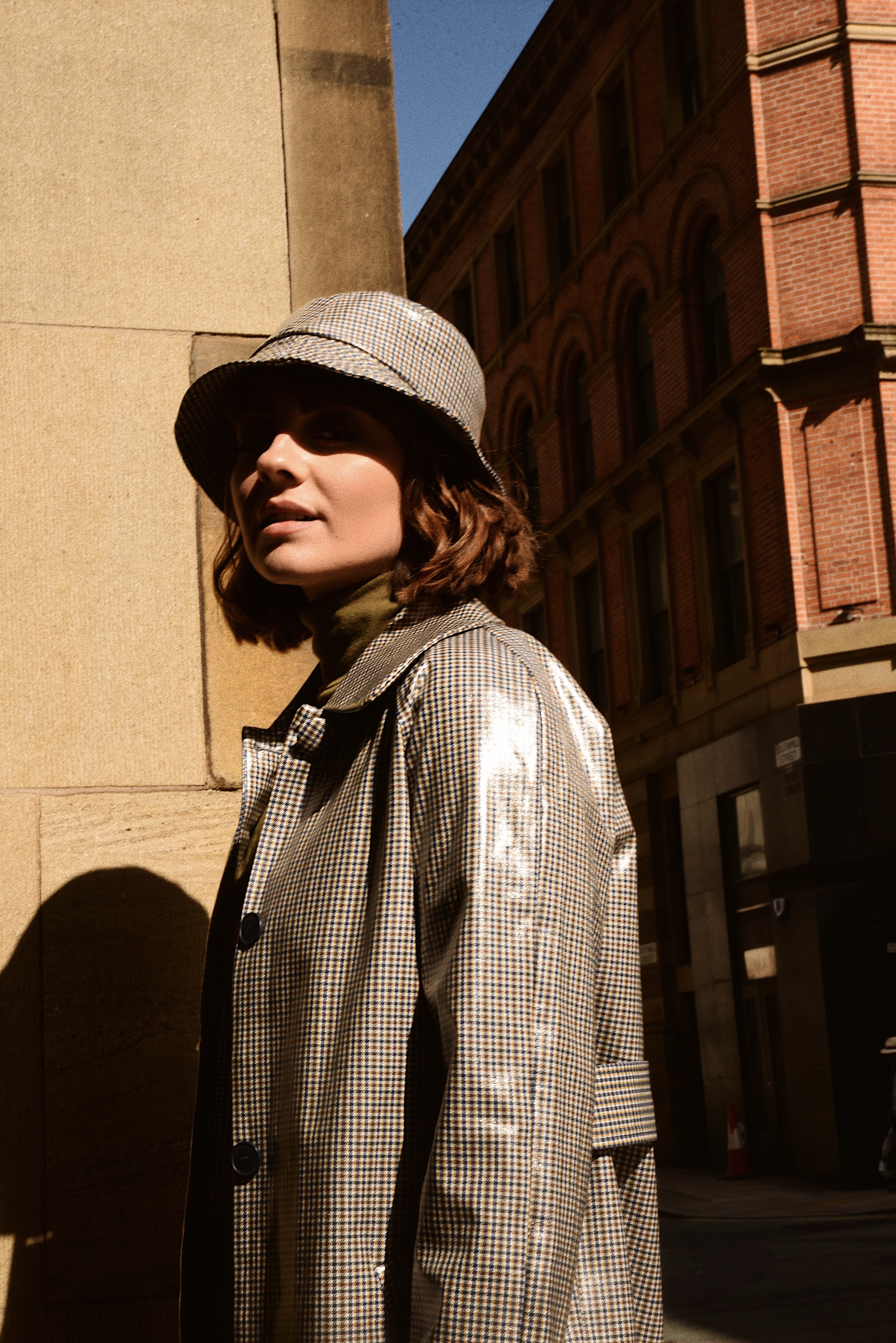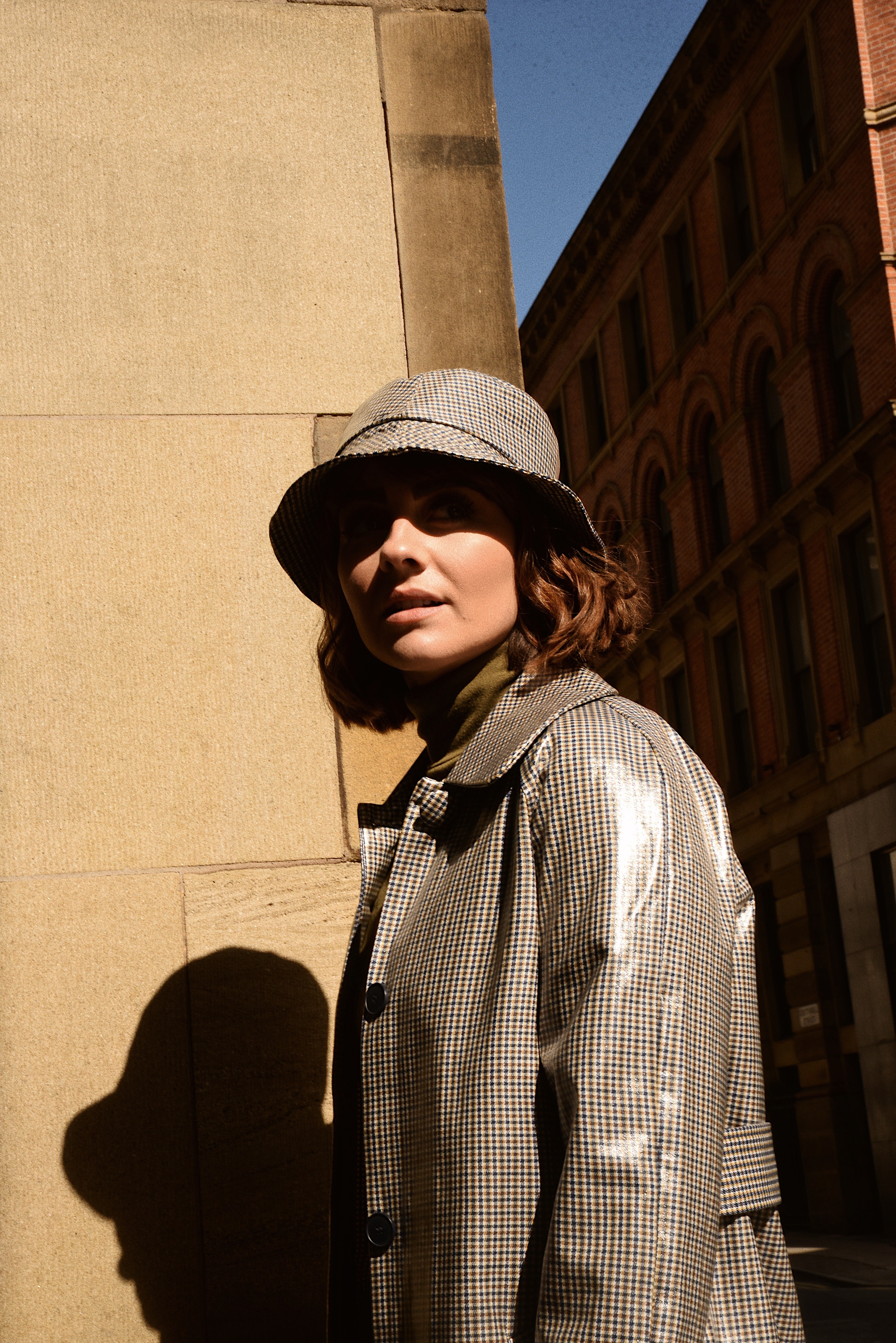 Anyway, I reckon that's enough rambling for one blog post! I hope you enjoyed this very nostaglic raincoat look and that you're also excited to dress for the change in weather. As always, let me know if there's anything in particular you'd like to see on the blog over the next few weeks – I have a few exciting trips coming up in October, so I'm trying to get ahead with content and be prepared as possible…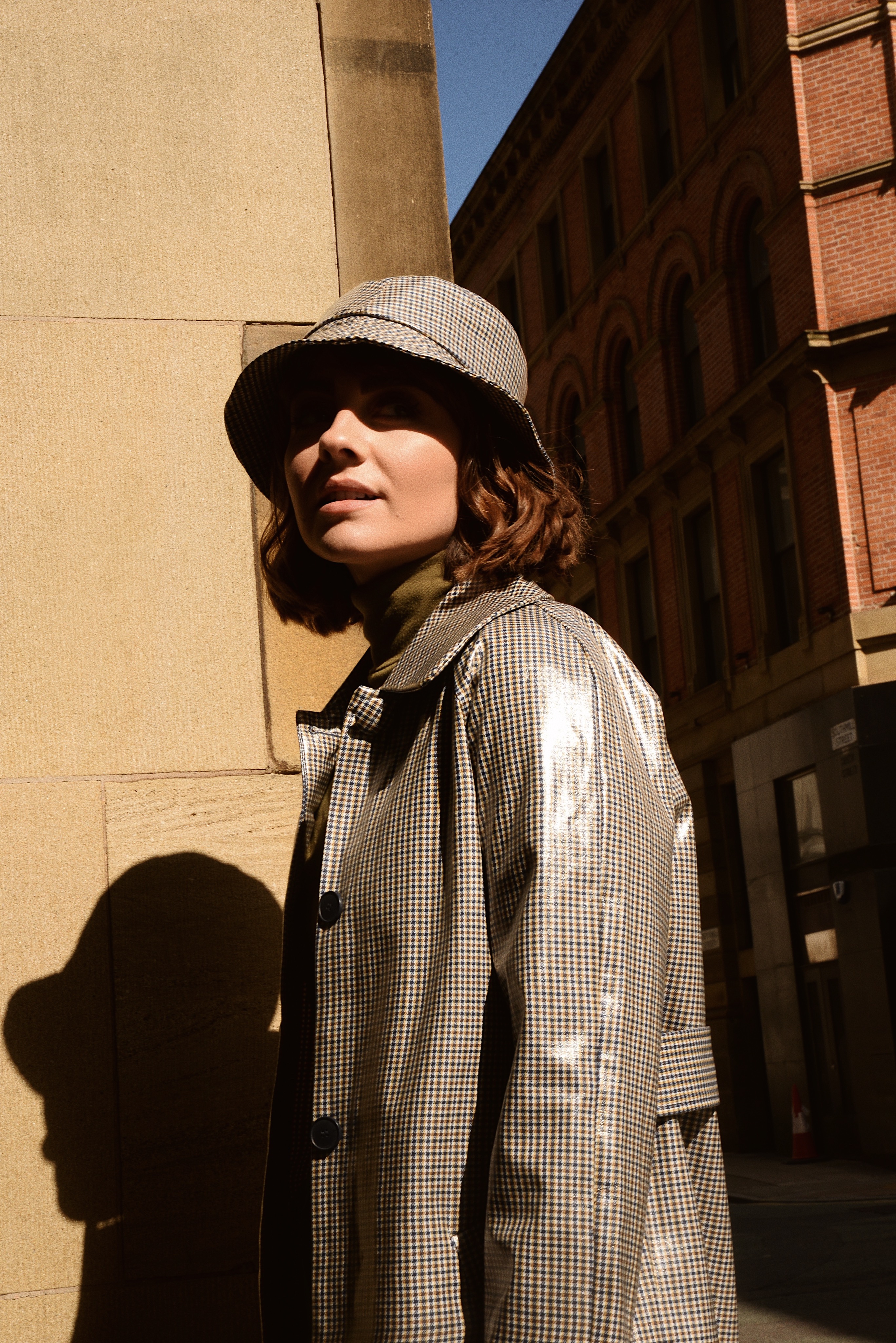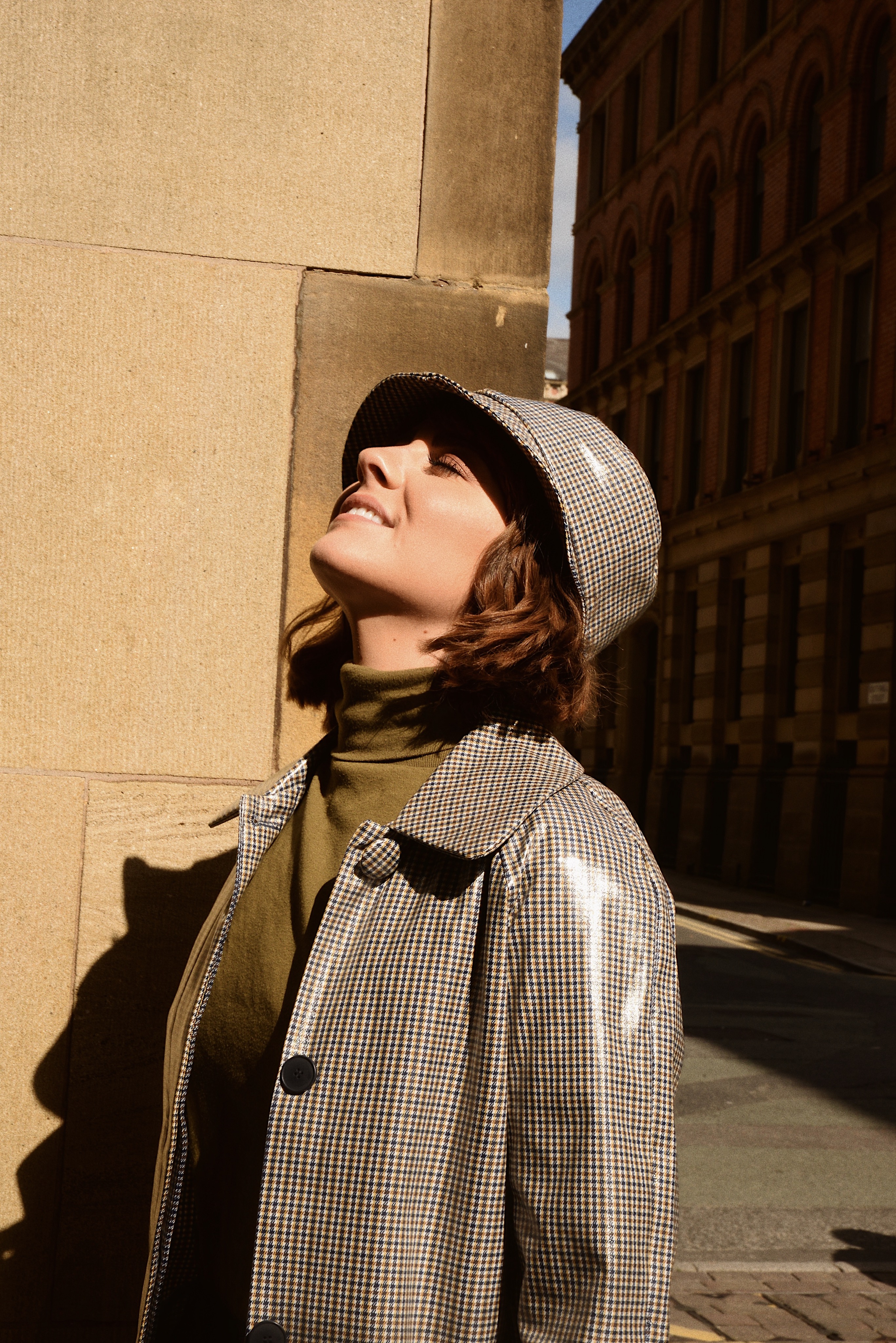 ---
Photographs taken by Catherine Booty 
Coat & matching hat c/0 – Claudie Pierlot, Turtleneck – vintage, Trousers c/o – Finery London (old), Shoes – Vagabond
SHOP THE LOOK