Today's blog post is a topic I've been mulling over for some time now – sustainability is very much a hot topic at the moment (and rightly so). I've noticed it's become way more prevalent over on Instagram, and it's really great to see more and more people starting to consider how they can alter their lifestyles in order to be kinder on the environment…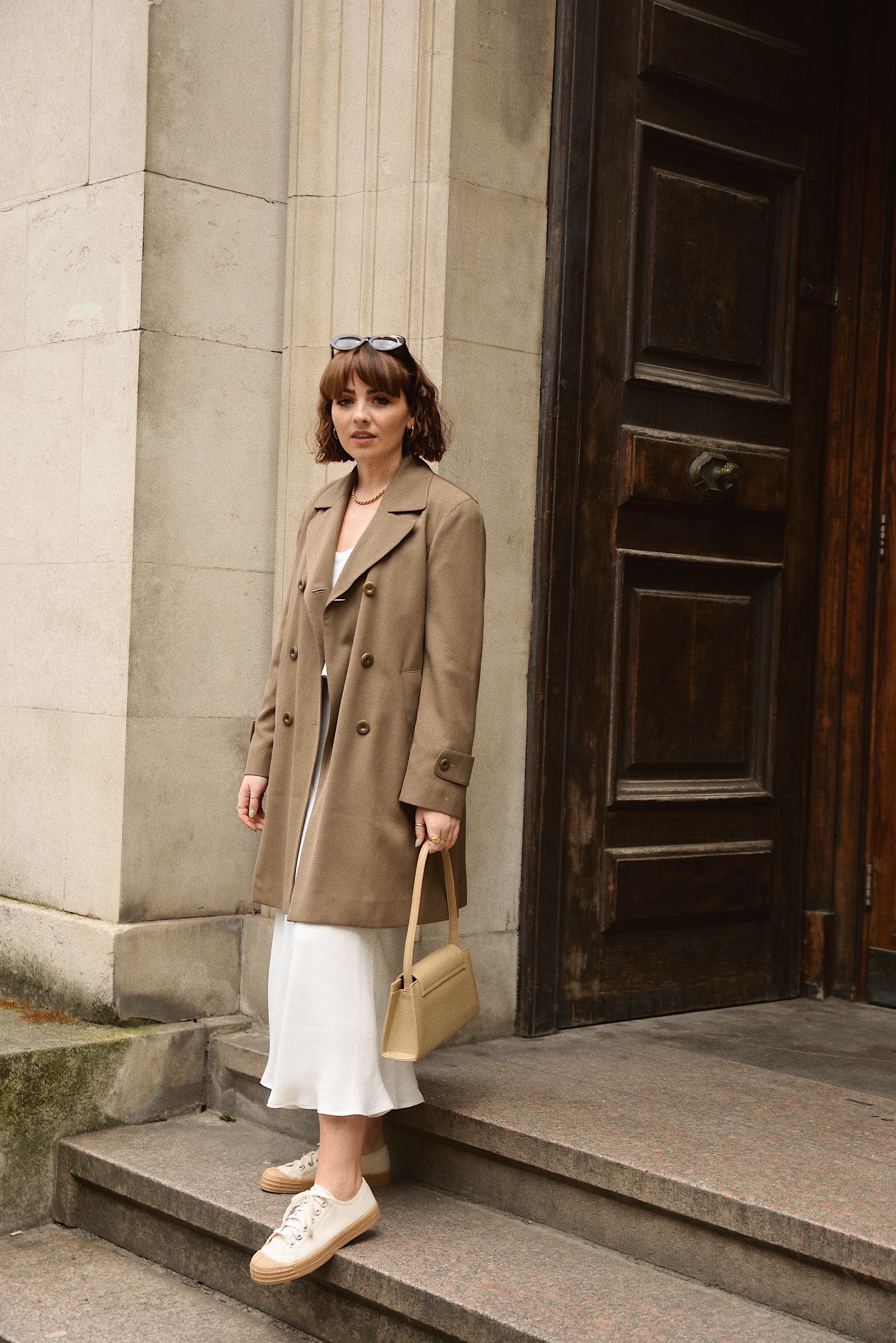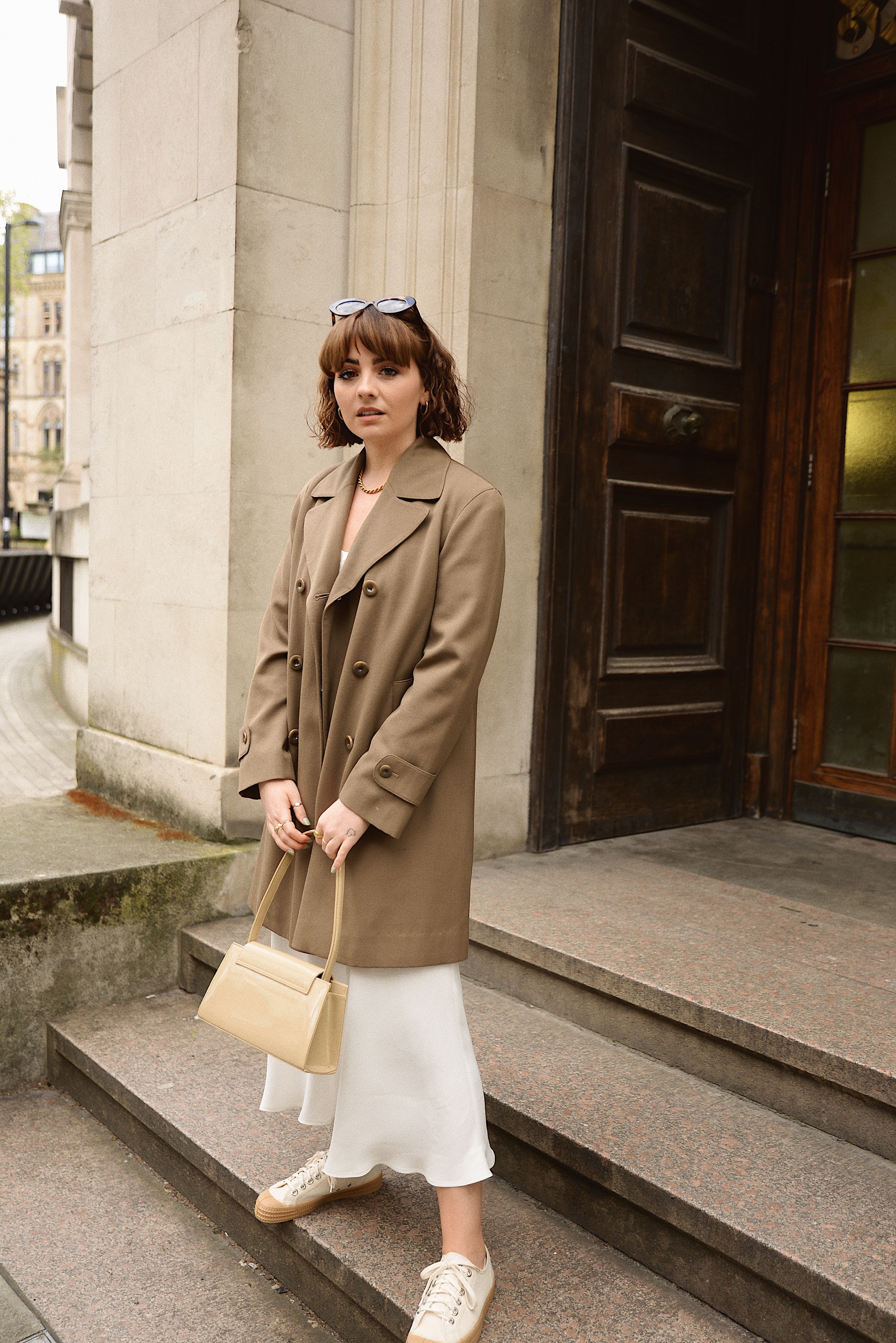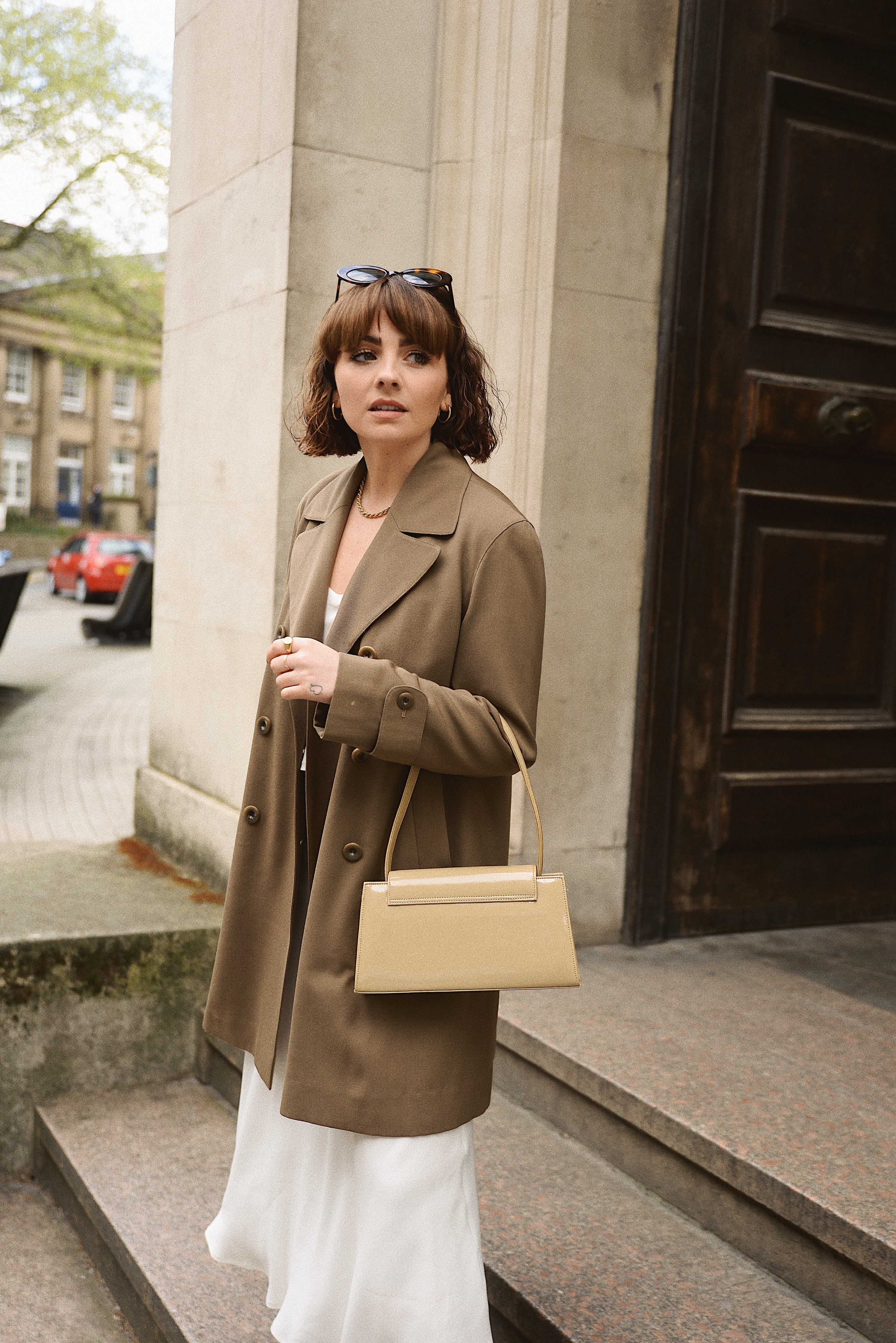 For me personally, I know that most of the waste I'm creating as one human comes via my career. Working in fashion is extremely fast paced, and as bloggers, we tend to go through clothes like there's no tomorrow. Clothing obviously changes from season to season, as do the trends and all the accessories in-between. A huge part of our job is to inspire outfits and to style up new pieces in a way that feels unique to us. With that being said, I will probably always have more clothes hanging in my wardrobe than I could ever need. It's part of my job, but that doesn't mean that I don't have a responsibility to make cut backs on unnecessary waste…
With this more on my mind than ever lately, I thought I'd talk you through where I'm at with it all right now, and how I hope to continue making improvements going forward!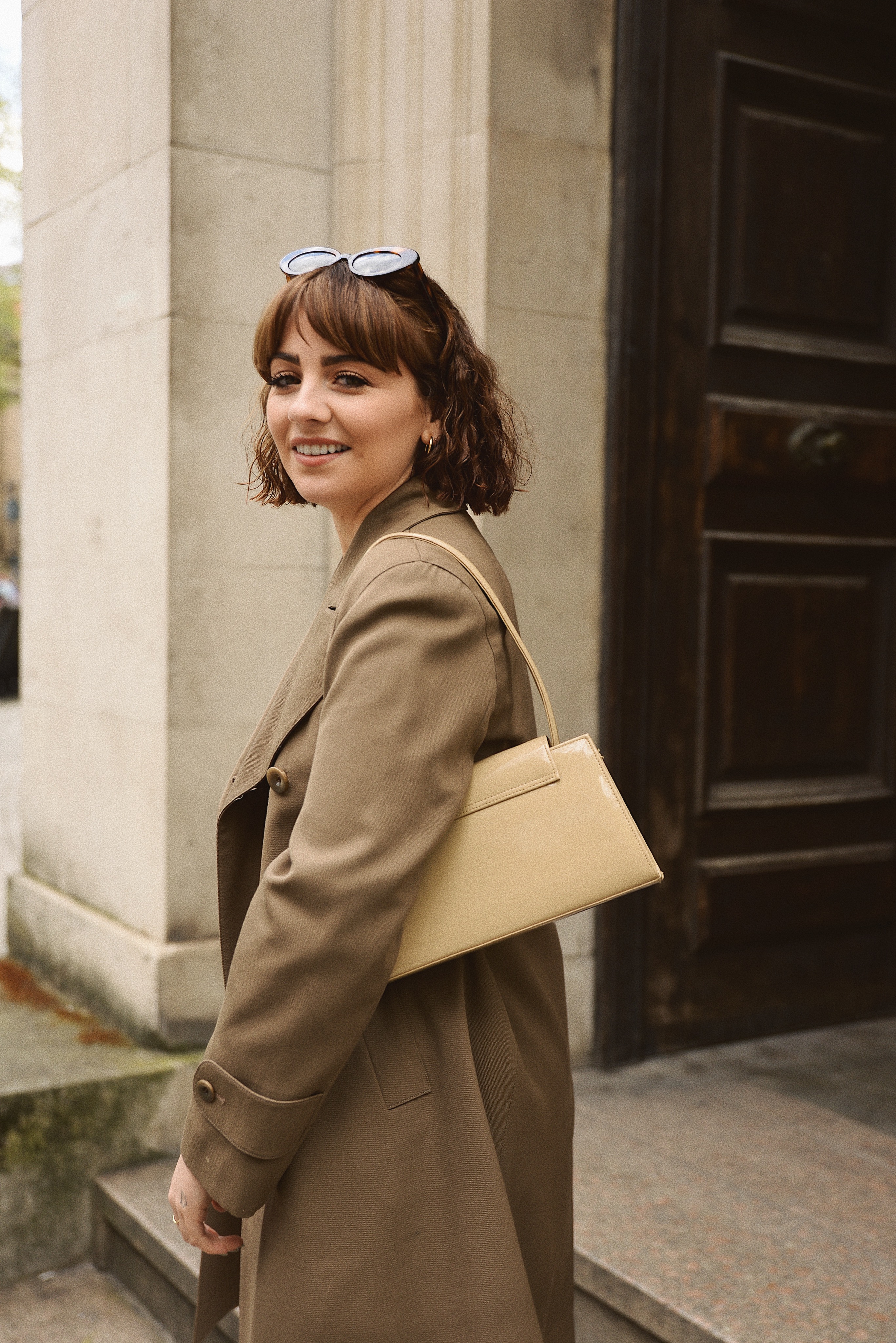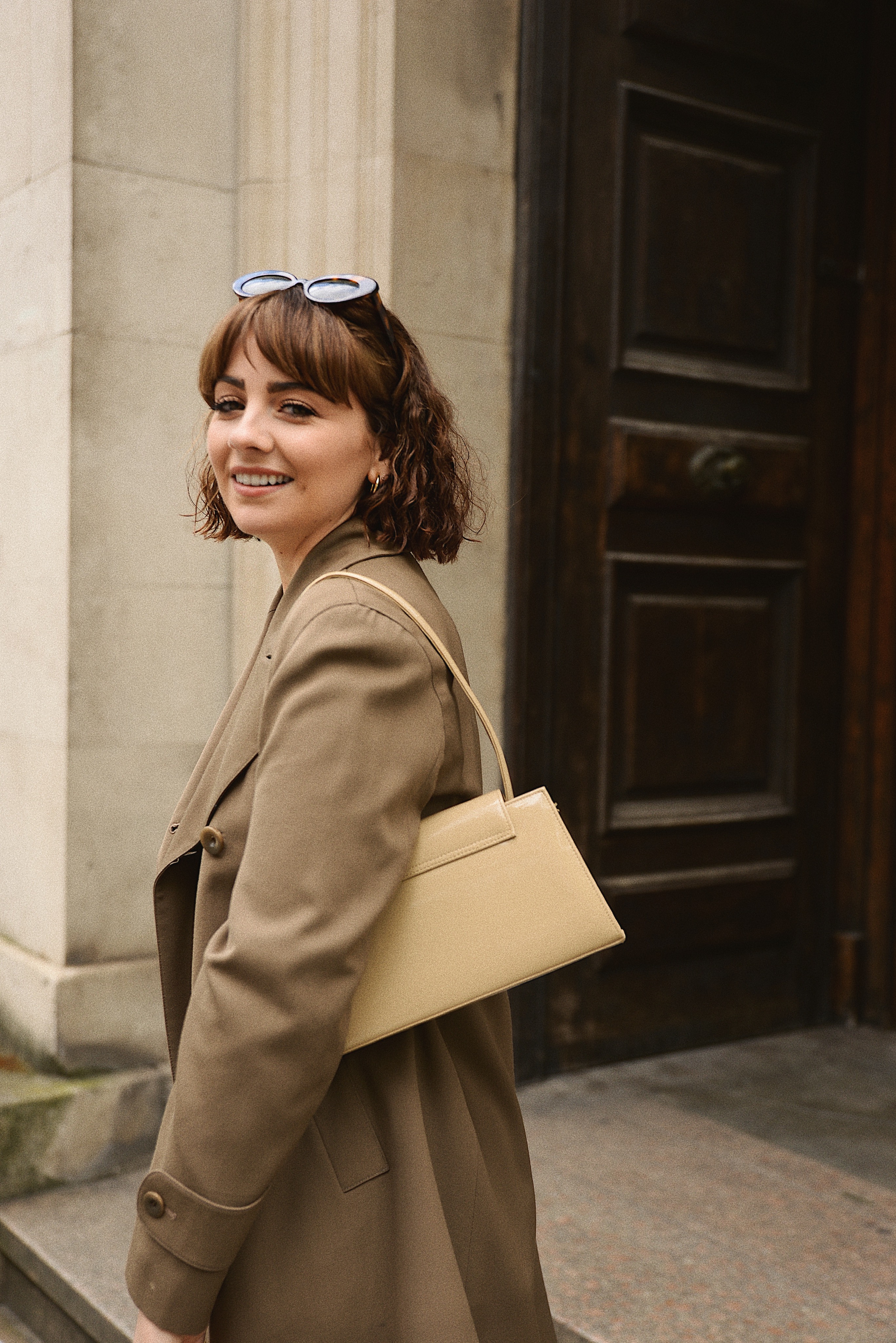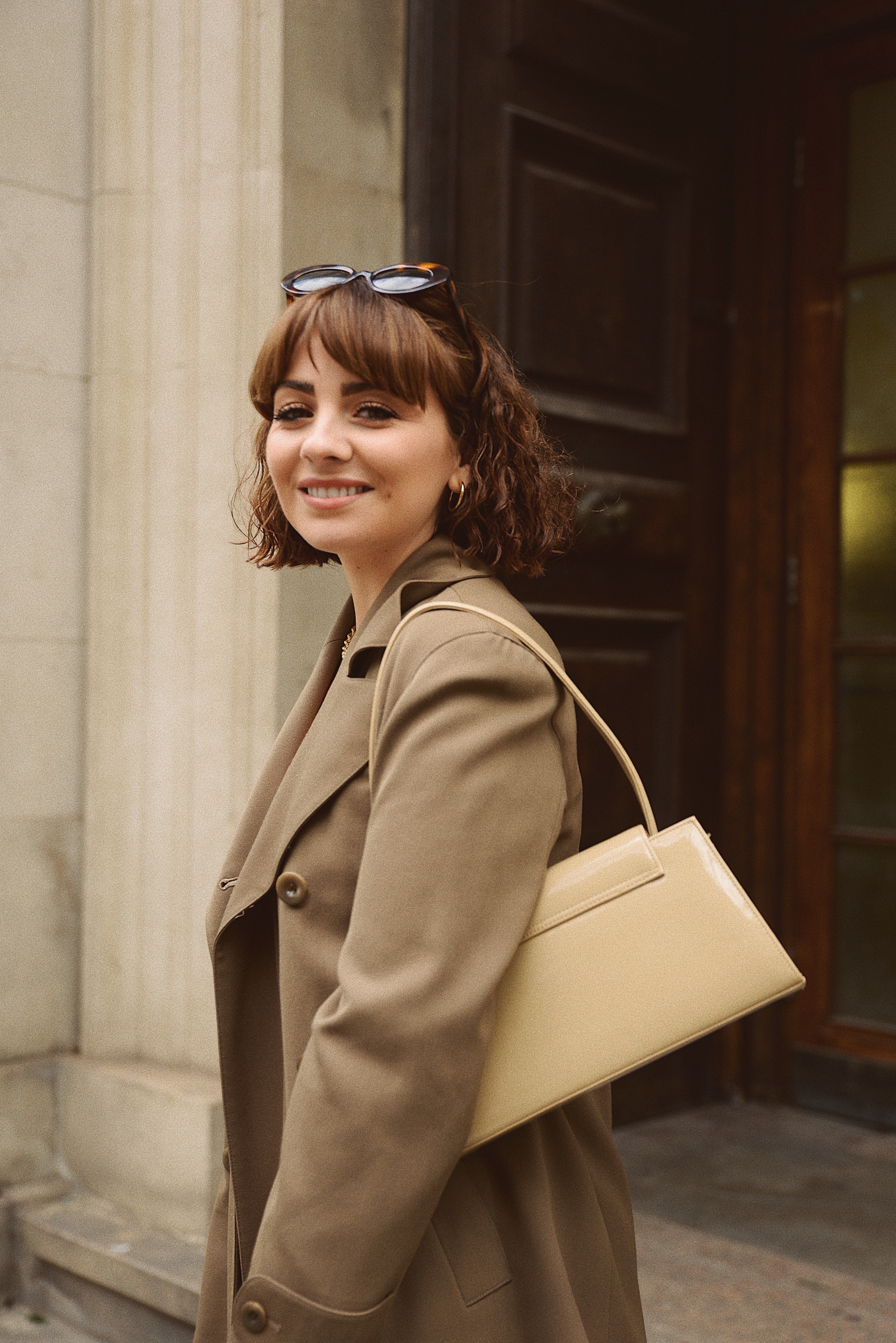 Accepting less PR send outs – When I first started out, I thought that I was being rude if I refused a package or didn't want to 'pick out a new dress from a look book'. Especially when the offers were coming from brands I hadn't worked with previously – I was keen to build relationships, and it seemed like the only way forward. Now I feel confident enough in my ability as a blogger that I don't need to accept every invitation for 'new in'. It doesn't make me ungrateful, it just means that I'm very aware of the fact I don't need ten different versions of the same piece. For transparency, there are some months when I'll accept more gifting than others – it just depends who's getting in contact/whether I have a specific trip that I'm unprepared for etc.
Lots of PR's are now sending out emails before they send packages too. This means I'm sometimes given the option to opt out of a press release, or that I can personally select which pieces I want without receiving an excess of stuff. This is becoming more apparent in the beauty world I've noticed too – nobody needs fifty shades of foundation flung through their mailbox. I've also noticed a decrease in the amount of packaging a lot of brands are using which is great to see! And means less paper cuts for me when I'm trying to recycle it all at the end of the week (small victories)…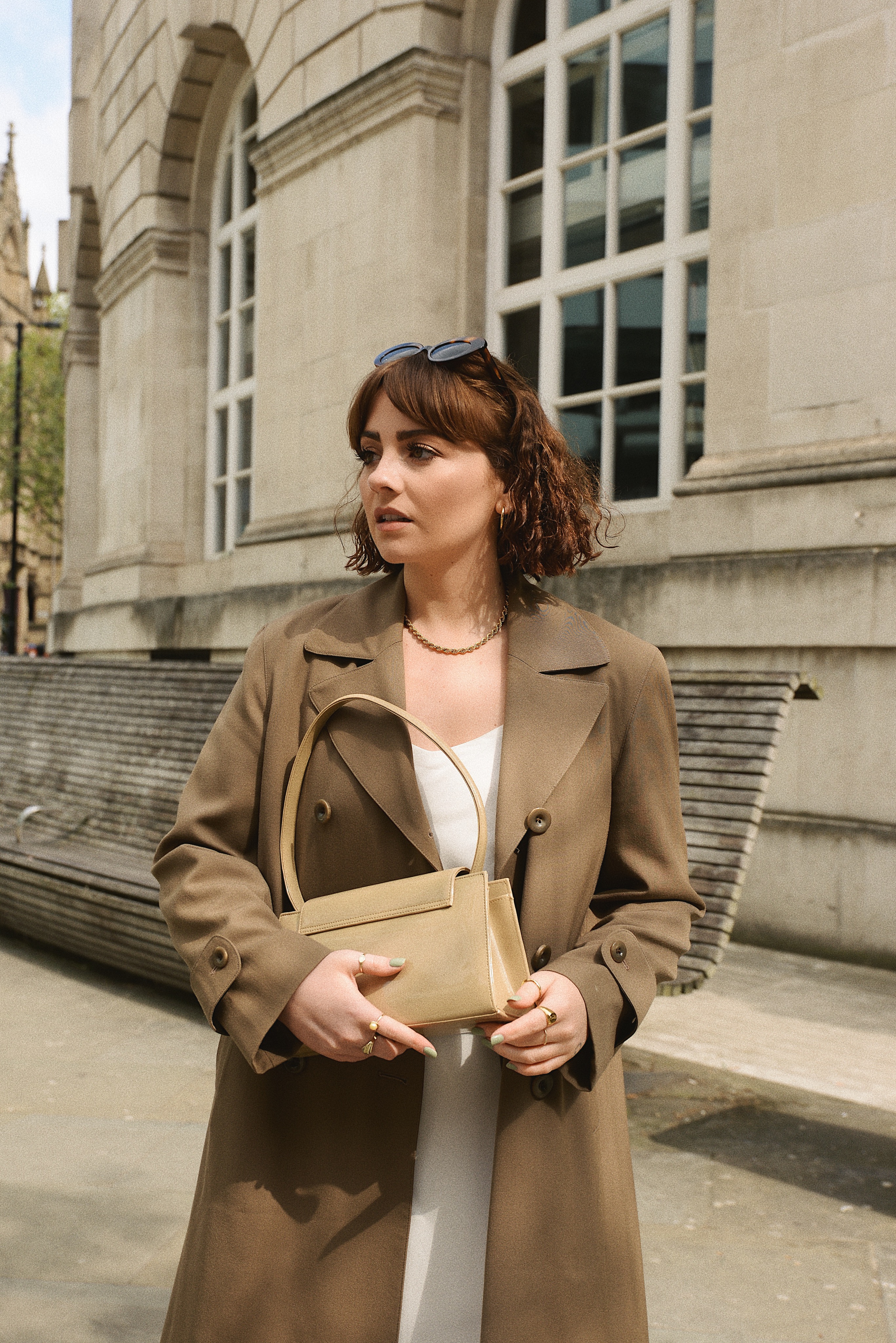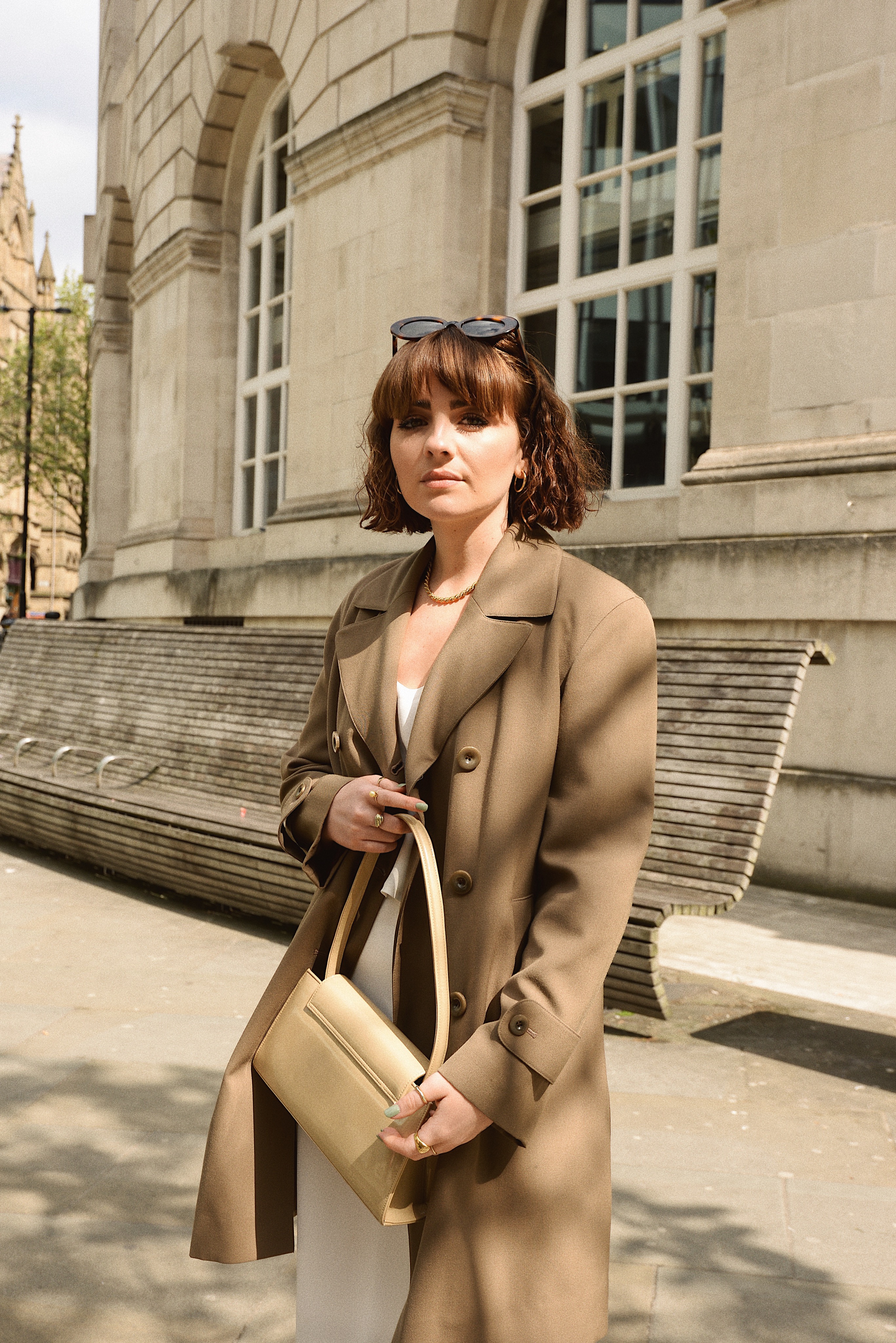 Abandoning the OOTD concept – I think a lot of us feel pressure for every single image on Instagram to be completely unique and inspiring in a whole new way than the post that came before it. This isn't the way that real life pans out, so I'm trying to let go of the Instagram algorithm pressures and to just post. I don't wear different outfits everyday IRL, and you can bet there are some days when I just wear questionable loungewear. It's always refreshing when I see people styling pieces they have had for a while in different ways. I want to wear my favourite shoes until they are falling apart, and I want to repair my favourite vintage dresses instead of looking for new ones…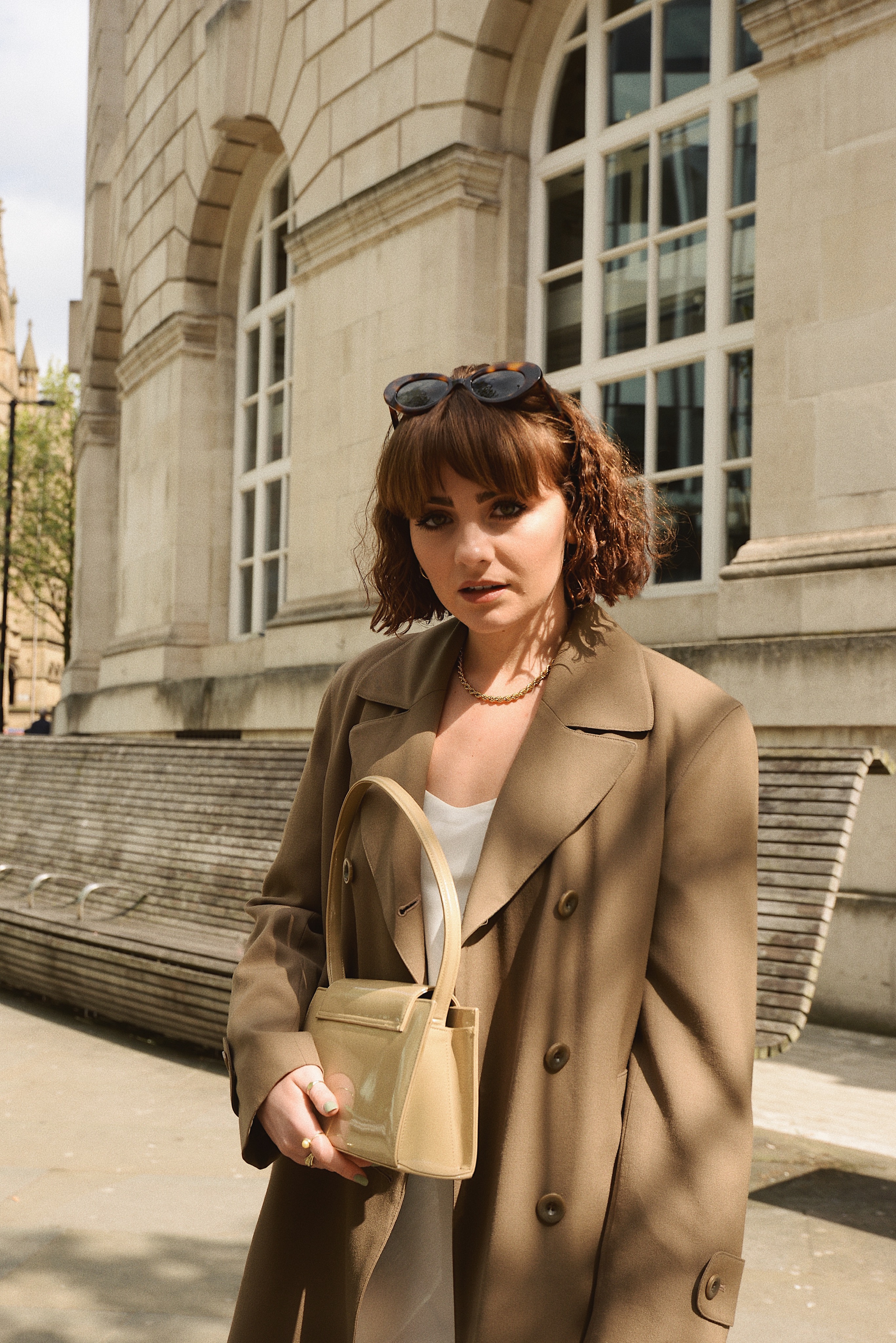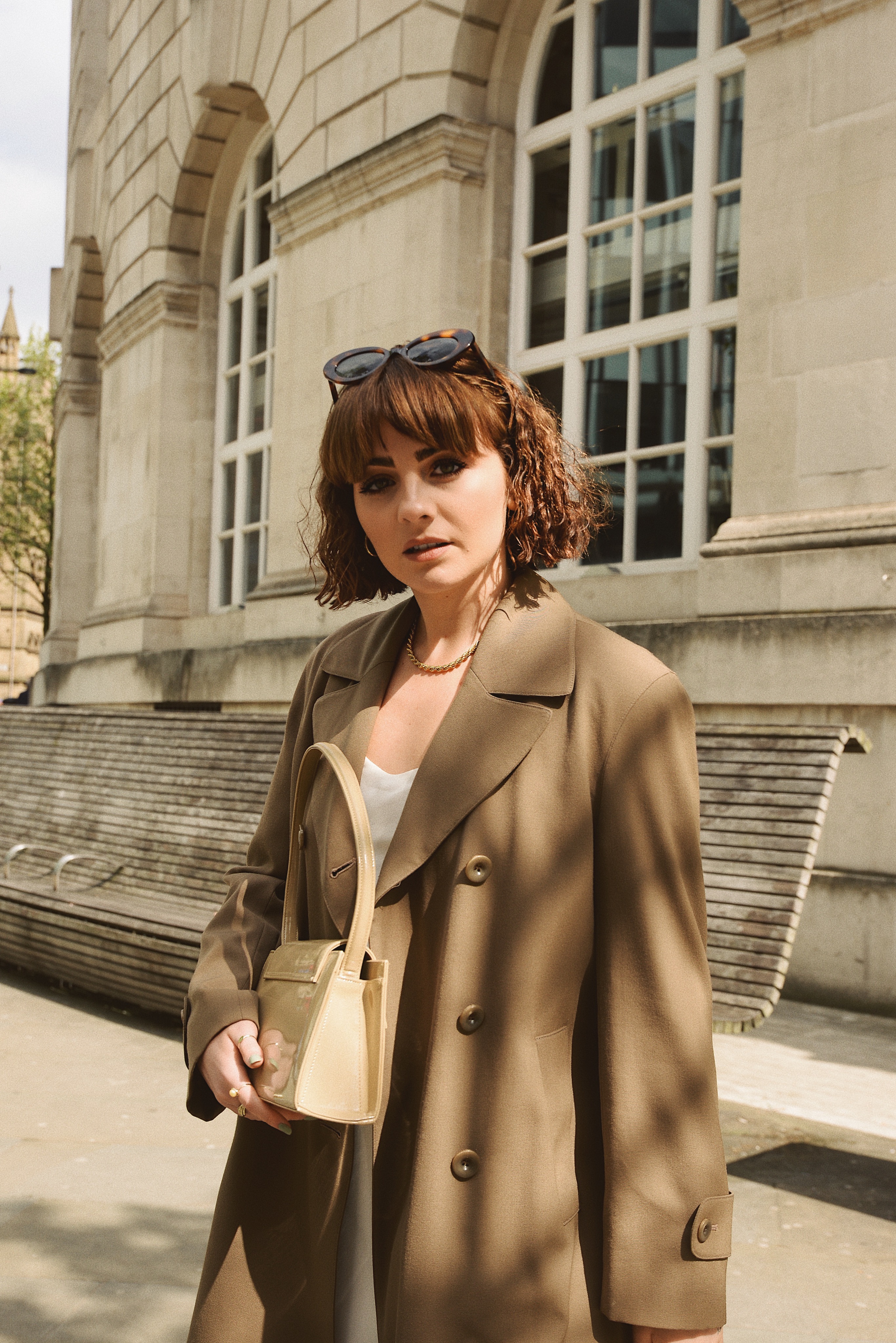 Showing how to style full vintage outfits more often – A large proportion of my wardrobe is made up of vintage/second hand pieces, but there are times when I feel this might be off putting to people. I know that a lot of people look to blogs for 'shoppable outfits' because it makes it easier when you're feeling a bit stuck for inspiration yourself. I totally get that people love a quick swipe up link on Instagram along with being safe in the knowledge that the blazer you've just posted is 'still in stock in all sizes'. It makes shopping easy and fun, and I'm totally aware that 'slow shopping' is a privilege of sorts. Not everyone has the time or the energy to sit down and scroll Etsy for an hour, or to head to a vintage fair on a Sunday morning. I just do it because I genuinely love treasure hunting and have always been a bit of a magpie. I've mentioned in the past that I'd love my own vintage business, and it's always something that's in the back of my mind for the future…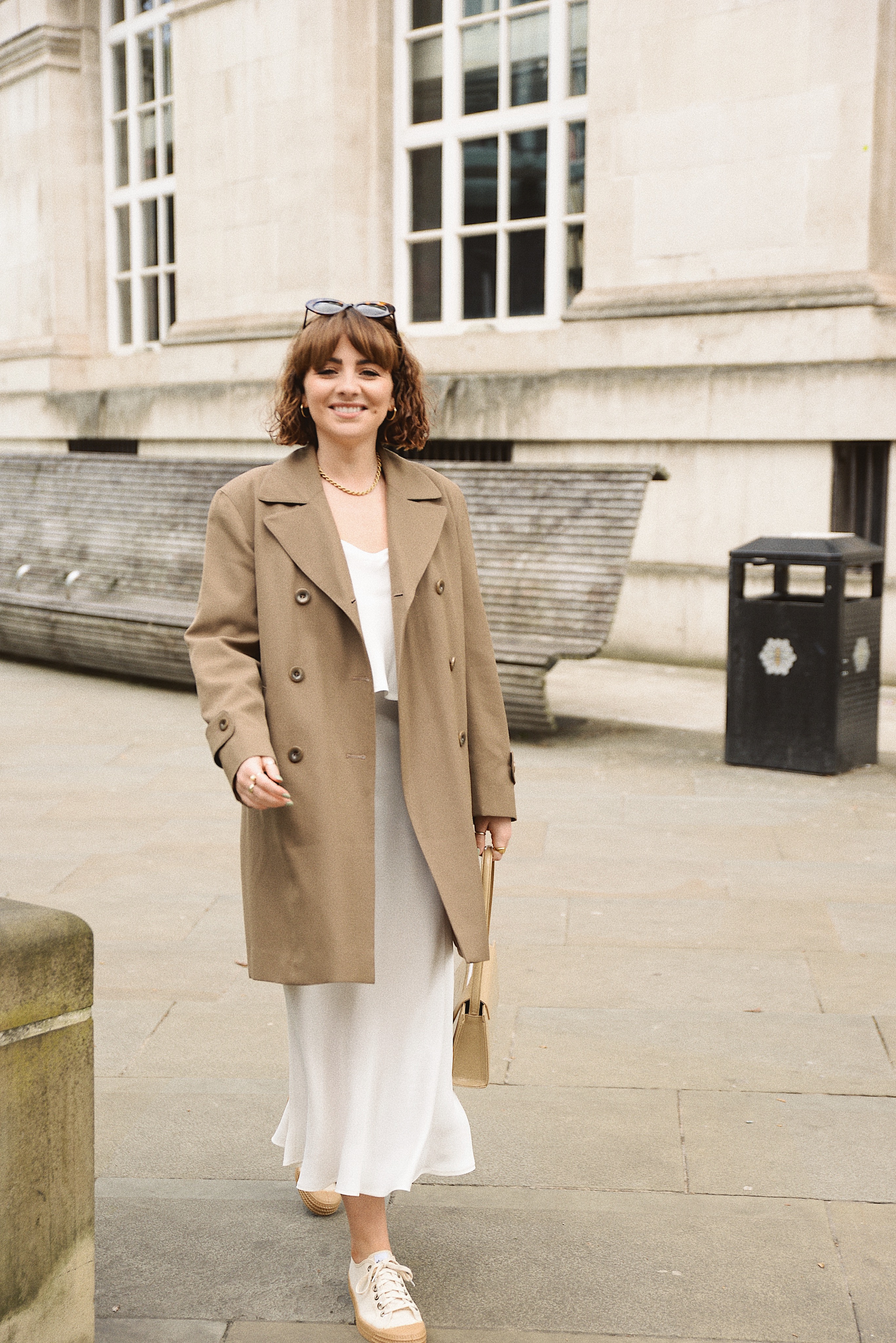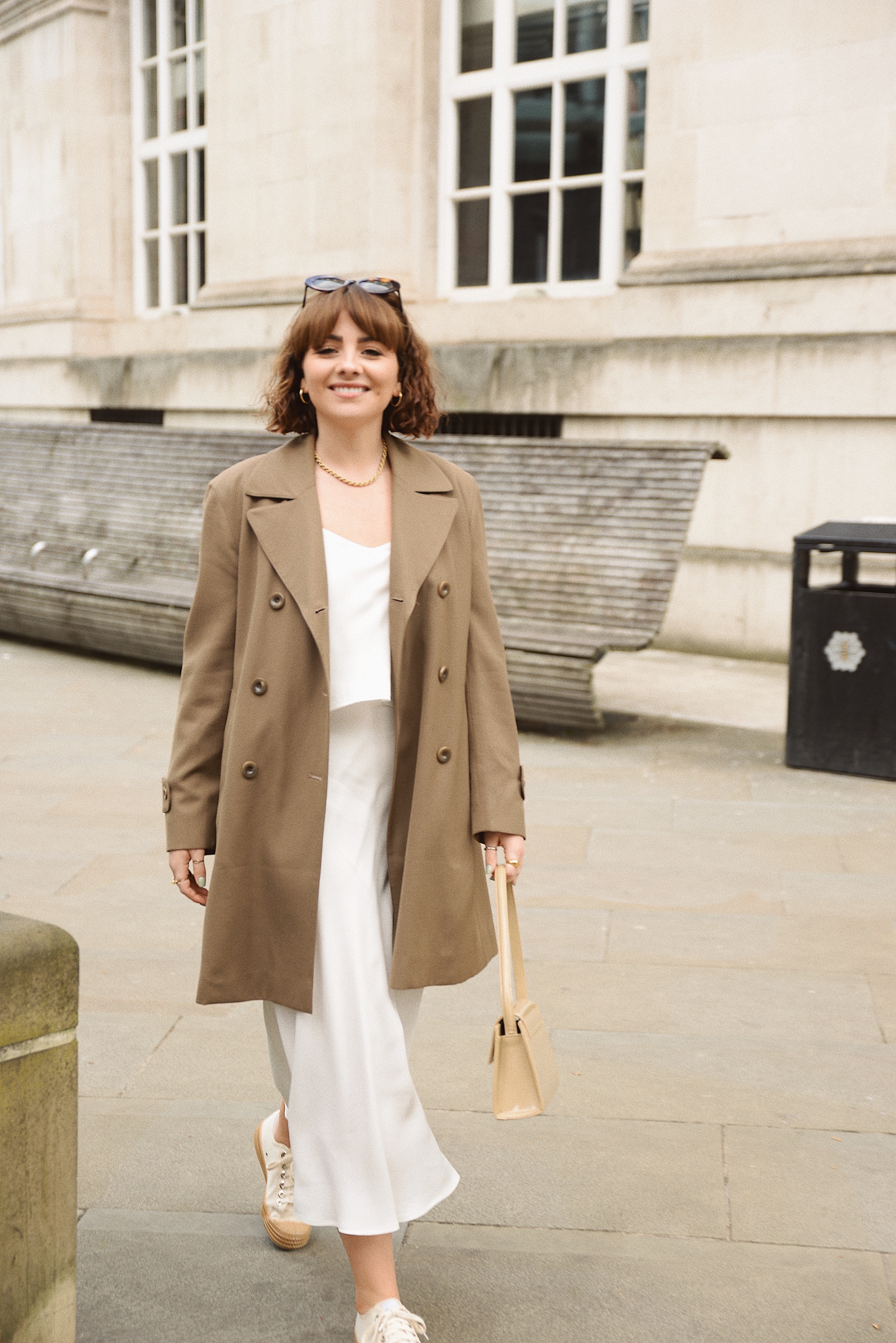 Anyway, I've been showing more and more vintage outfits because I've decided I'd much rather inspire a look than to offer it on a plate. If I have the time to look for the vintage version of a fast fashion or designer piece that's caught my eye, then I will do! It's my way of trying to be a bit kinder to the planet in an industry that advocates excessive waste and a 'full speed ahead' attitude…
And how will all this affect the business of blogging? If I'm tagging less brands in general on Instagram then of course there's a worry I'll drop off the radar a bit and become less appealing to work with. Or, it could go the opposite way and I could 'work less but work better'. If I'm tagging fewer brands that I really believe in then I'm likely to build stronger connections and this feels like a more organic way of working for me. It means I'll get to know fewer brands better and can really feel confident in my ability to discuss them on here with you guys. The better I know a brand and how they operate/how the clothing fits – the better it comes across on here, and it also means you guys are able to make more informed purchases whenever you decide to buy something via this blog. Also, this might be naive of me, but I really hope that brands are attracted because of an alignment of aesthetic or general work ethic, rather than how many times I've tagged them on Instagram.
As it stands now, my blog posts always have a 'shop the look' widget beneath them. This is where I handpick pieces from the internet that are the same as/or similar to the look featured throughout the post. That way, even if it's a full vintage look, you guys still have the option to find pieces that are similar. However, I do hope that whenever I feature vintage pieces, it will inspire you guys to shop around and check out the vintage sellers that I'm loving.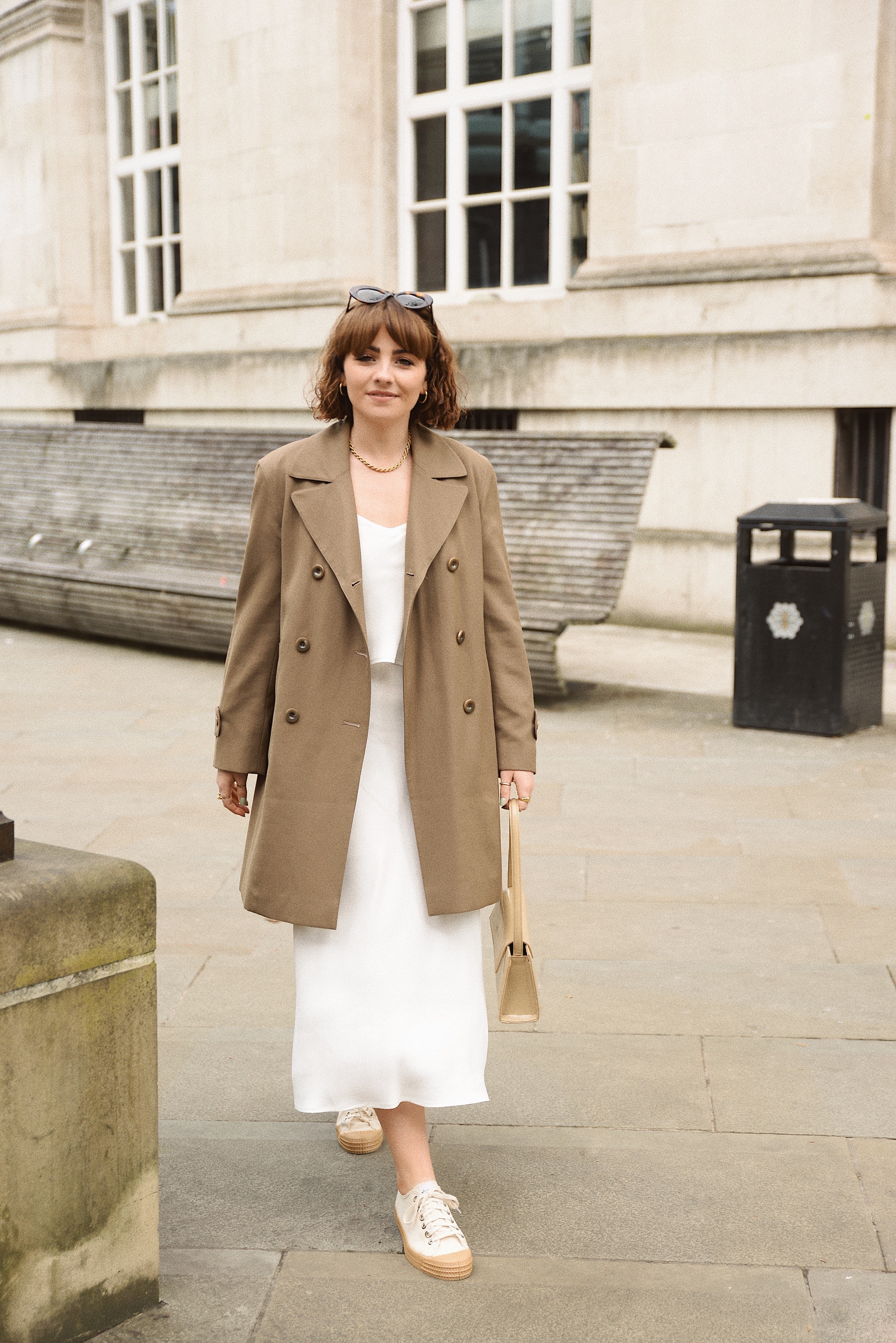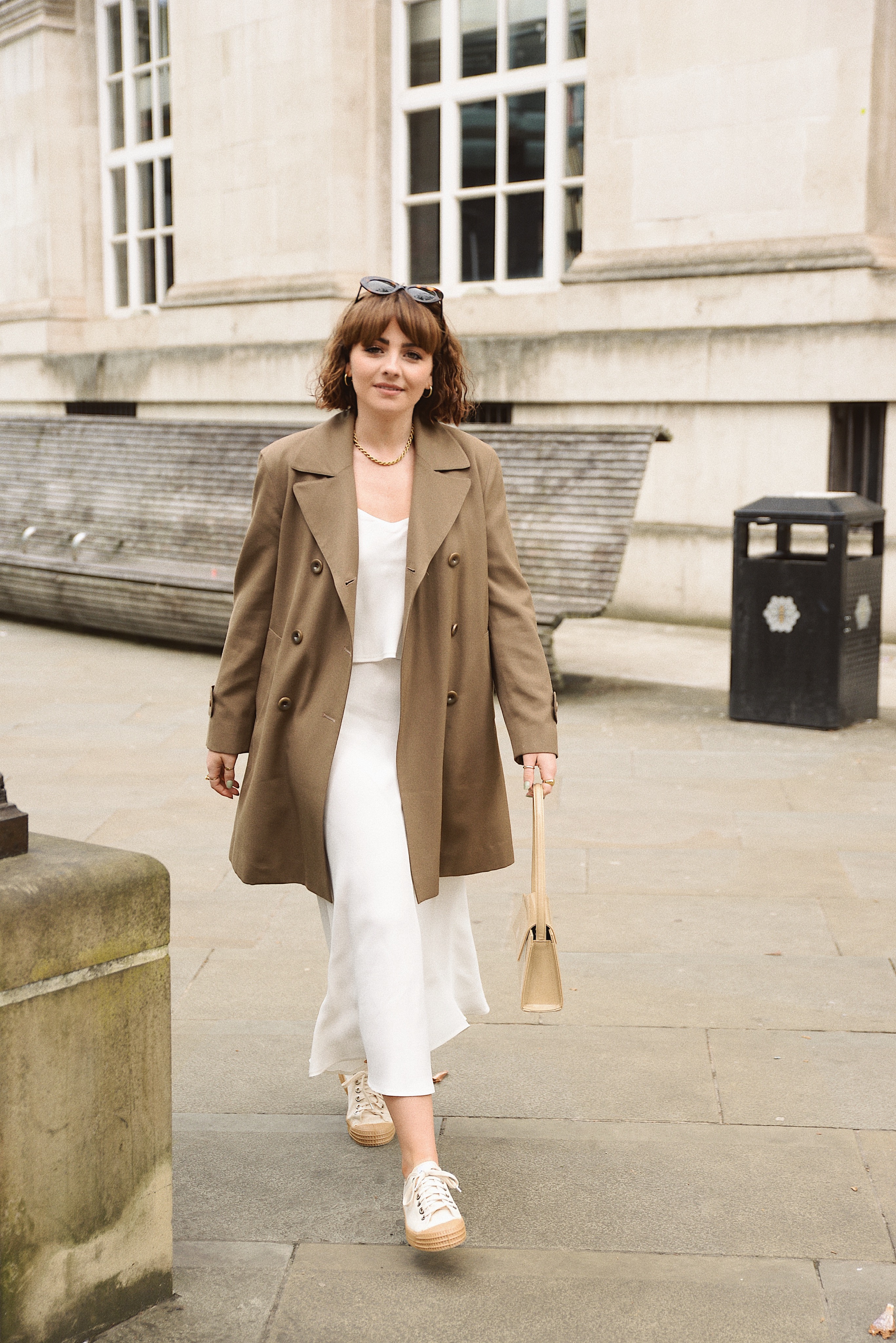 Above all, it's important to remember that nobody is perfect – When it comes to sustainability, it's counter productive to focus on where people are falling short, rather than to focus on the positive changes they are trying to make. There are going to be times when I log onto ASOS for a next day delivery or pop into Zara for some last minute holiday bits. However, I'm trying to be way more conscious of what I'm consuming on the whole, and I feel as though this is the first year I've really made a lot of cut backs. This also isn't me declaring that I won't work with high street brands because there are lots of them that I love and support – H&M and Arket for instance, both great examples of brands that are leading the way in terms of creating more sustainable lines that are still accessible on a budget.
Slowing down our consumption in a world full of advertisements is tough – especially when a lot of this media relies on us feeling bad about ourselves…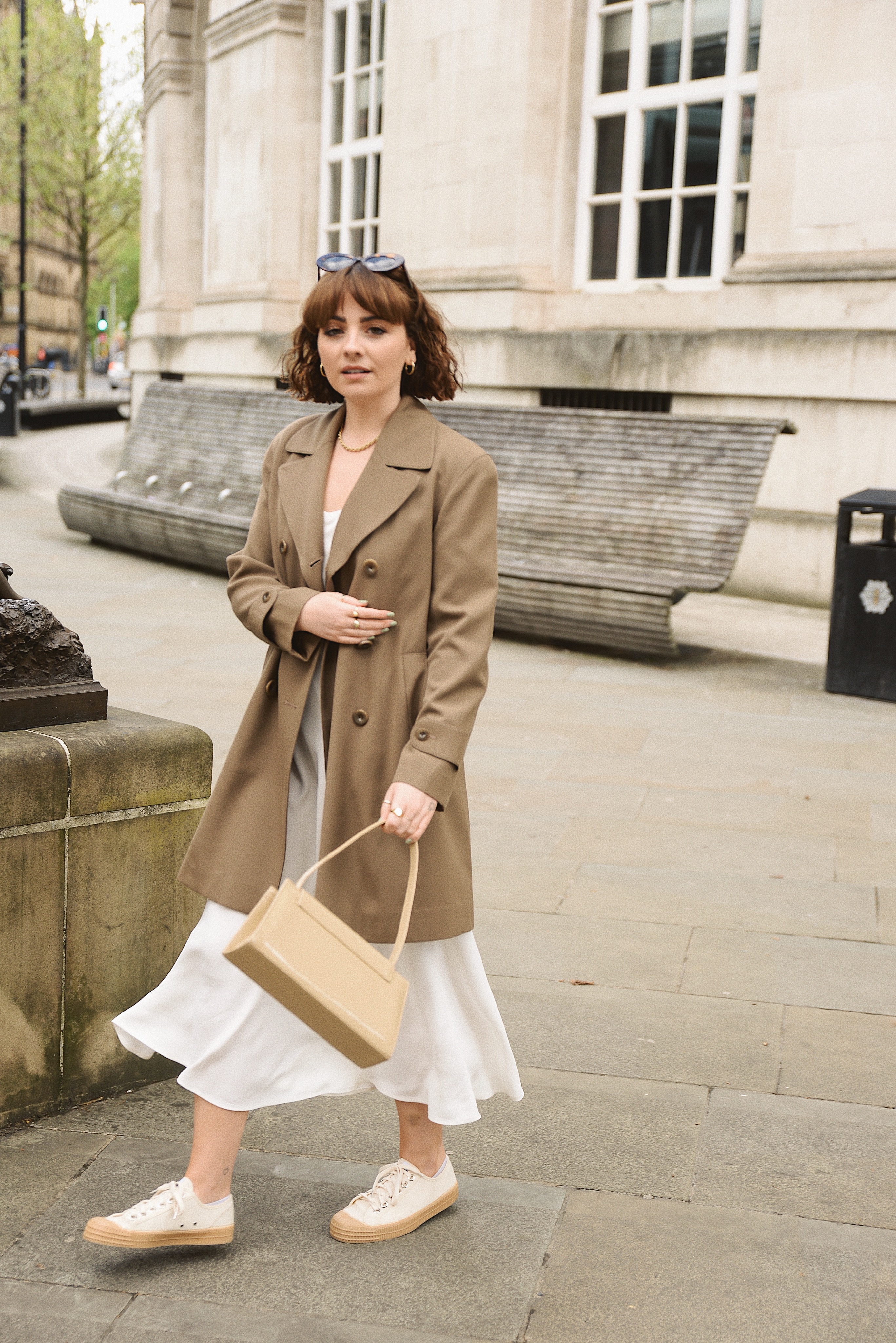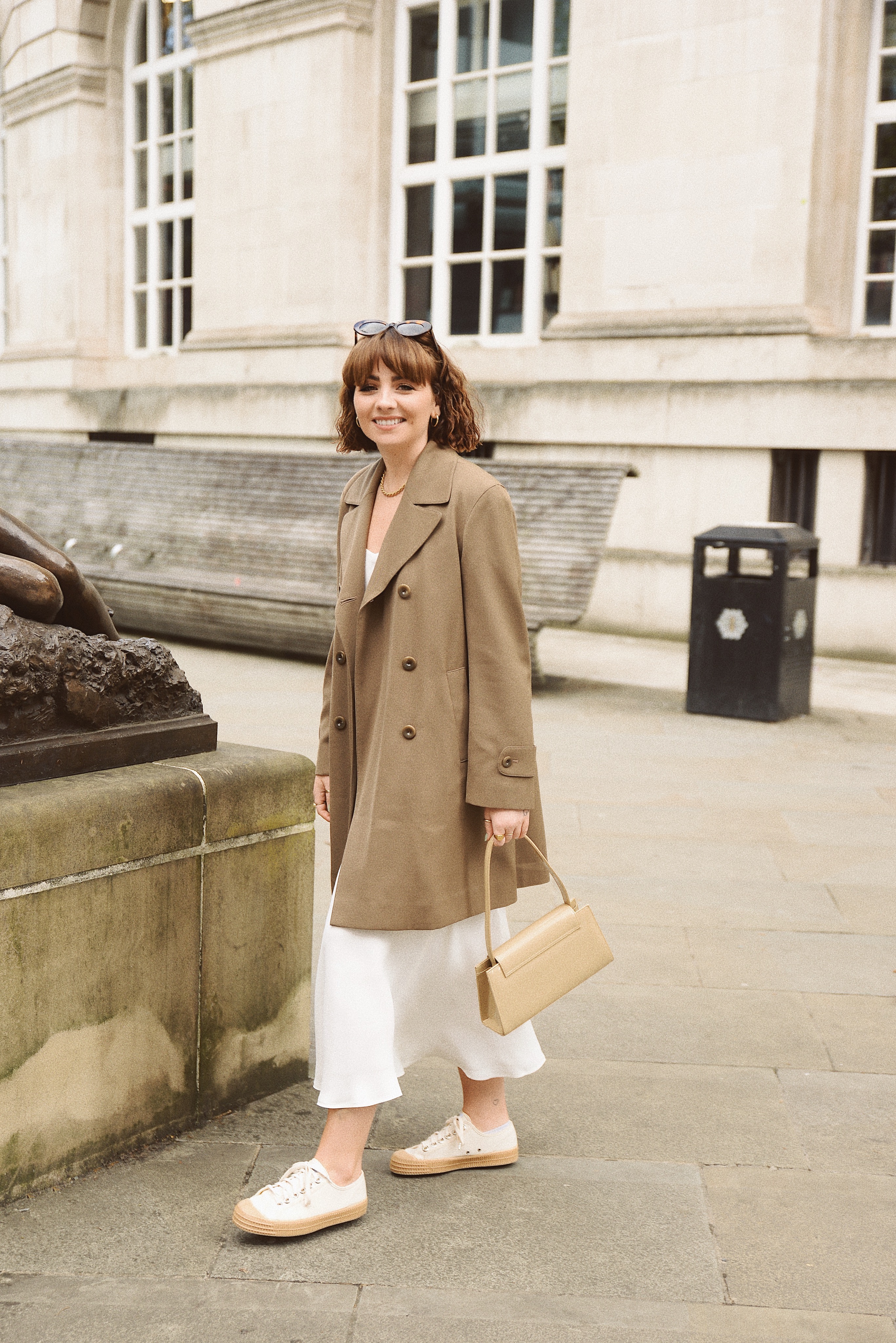 I'm still trying to navigate 'inspiring new looks' whilst being conscious of how I'm inspiring people to shop and part with their money. I'm just one person in massive industry, but I really want to look back at my blog posts and feel proud of how I conducted this space. So for the immediate future, that means posting the same outfits once, twice, three times (a lady) over on Instagram. It means re-wearing pieces often, and it means sharing more of how I shop vintage and second hand on here.  I also want to get acquainted with some more indie sustainable brands this year, and of course, keep sharing on here as I go along… 
Read my 'Best Online Vintage Destinations' post here
---
Photographs taken by Catherine Booty 
Dress c/0 – Finery, Trench Coat – I Am That vintage, Shoes – Novesta, Bag – vintage Tods via Etsy
SHOP THE LOOK