Those of you have followed me for a while will know that a large proportion of my wardrobe consists of vintage and second hand items. Thrifting for once loved gems has been a passion of mine for years, and one that hasn't slowed down since I started my blog. I'm lucky enough to get sent a lot of 'new in' pieces from various brands, but it's always the vintage items that really make my outfits feel personal to me. With the recent release of the amazing Stacey Dooley's documentary, Fashions Dirty Secret – fast fashion consumption has been the hot topic on everyones lips. With this in mind, I thought it was the perfect opportunity to sit down with you all, and guide you through my favourite vintage/secondhand online shopping destinations…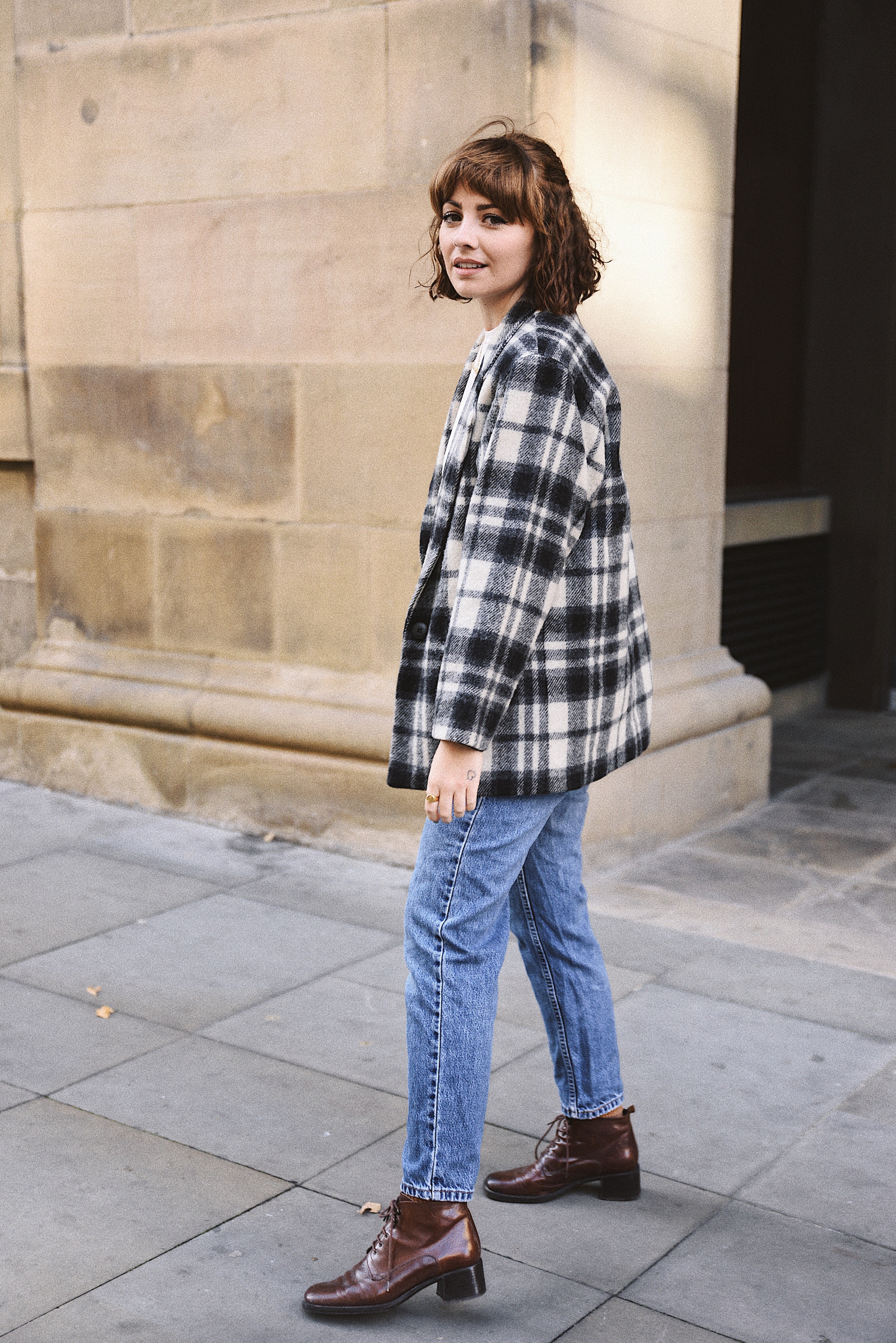 Nan In Vintage – Possibly my current favourite vintage store, and definitely the one that I spend the most money on at the moment. I just love how well all the outfits are styled, and they also stock some amazing brands like Paloma Wool, as well as having their own in house line. I've made countless orders with them and never had a single issue!
Shop Girl Vintage  – A beautiful online destination for handpicked vintage pieces, as well as Shop Girl's own in house brand which is very lovely indeed. They always have such a good range of vintage suits, Levi denim, and high end/designer bags. They also have some amazing summery pieces if you happen to be planning a getaway somewhere warm anytime soon (I'm jealous if so)…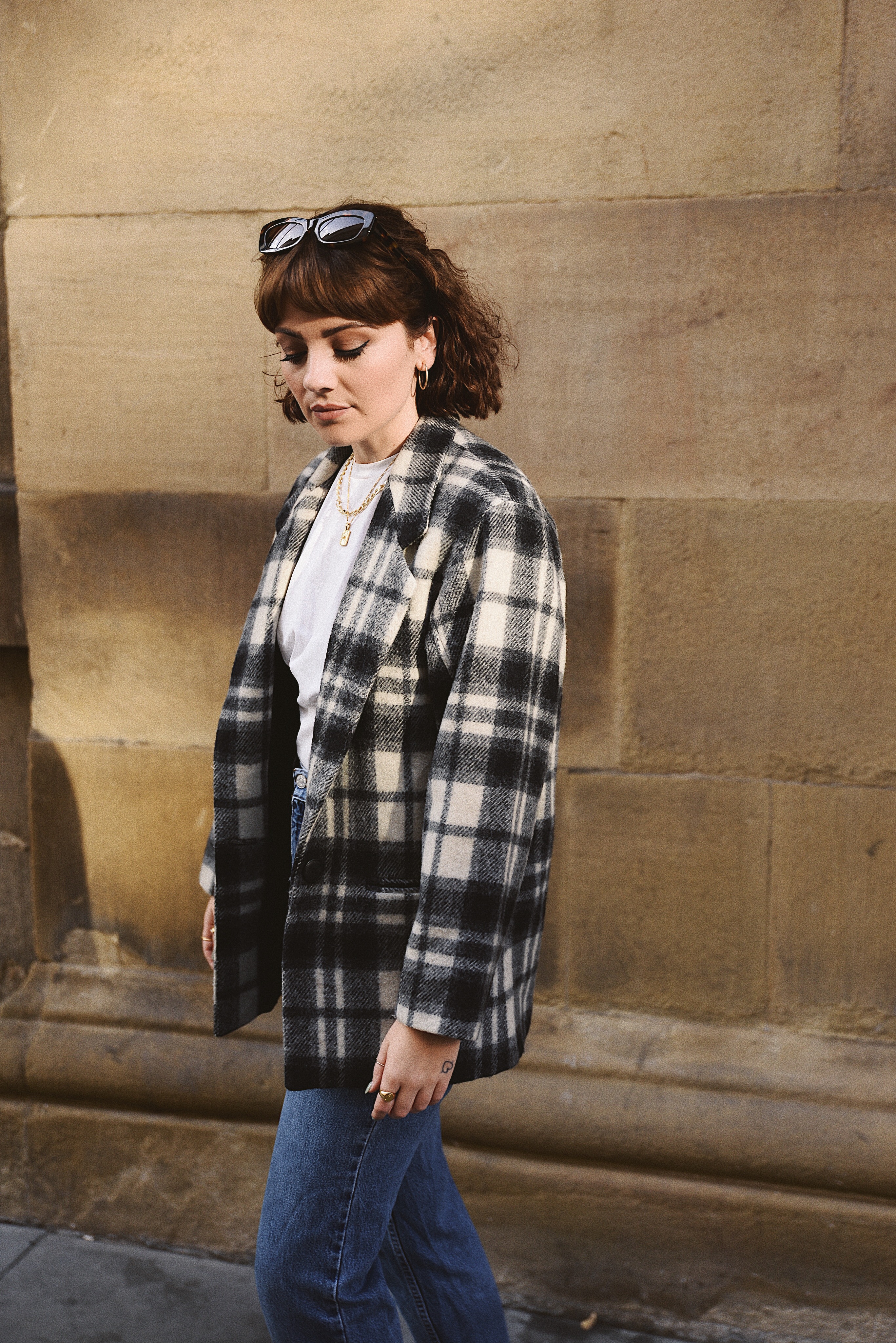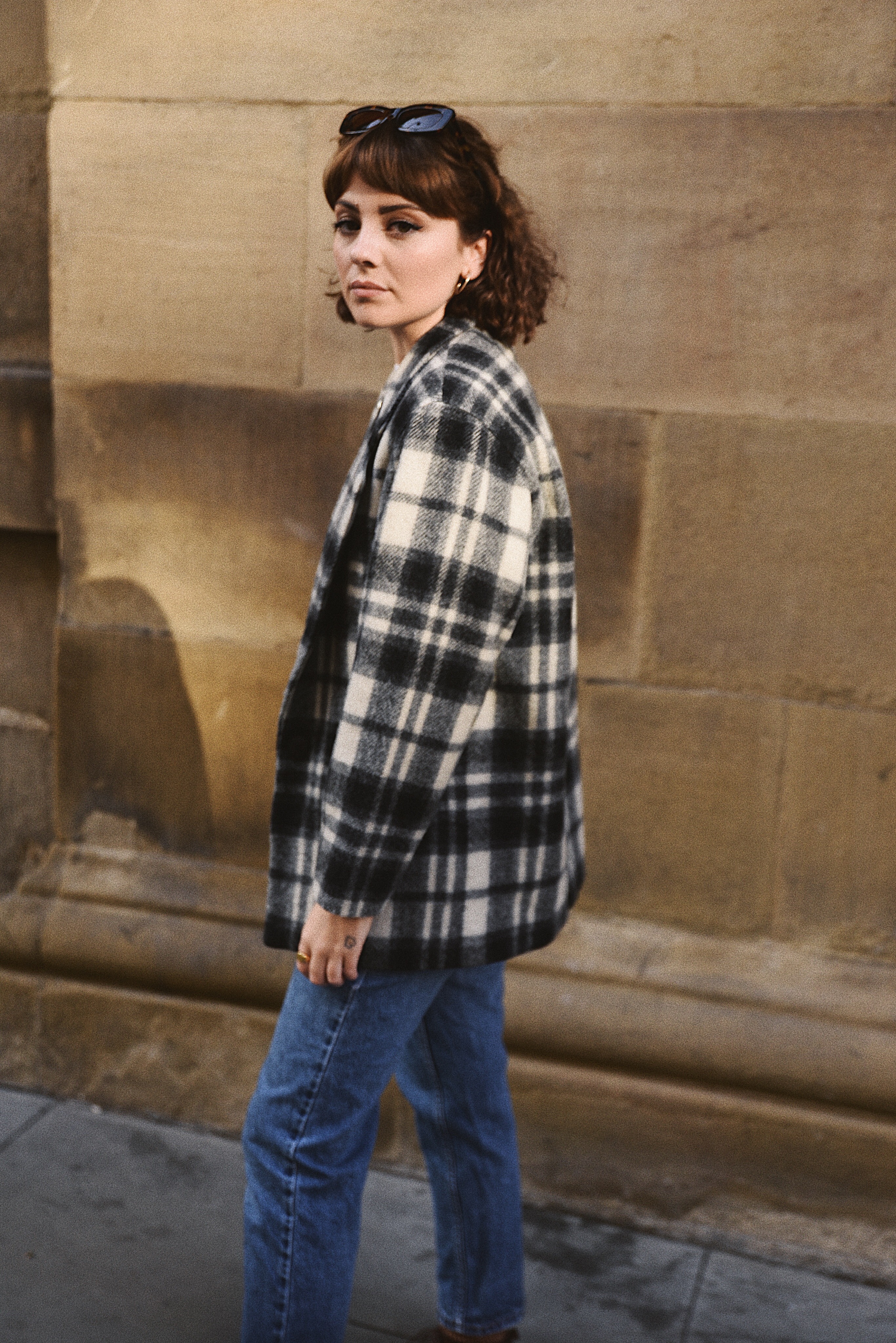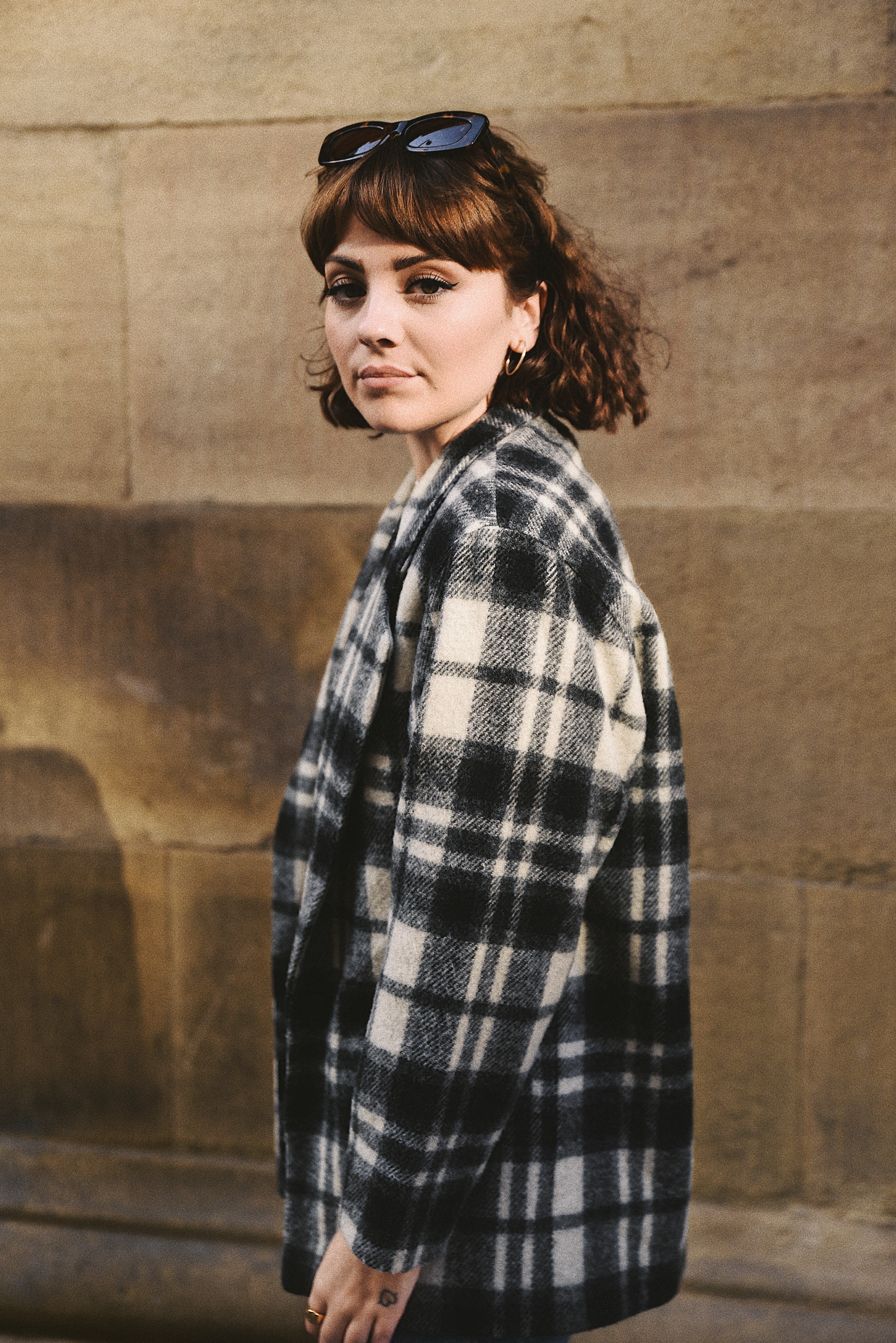 Wednesday Vintage – I've had a few great pieces from here over the summer. They have a small collection of items, but everything is in really great condition. I love stumbling across new stores to add to my 'vintage tab' – the more shops the merrier, as it means the greater the chance of stumbling across you're looking for. 
Persephone Vintage  – An artistically curated selection of vintage from various difference decades. It's contemporary vintage with a unique feel. The store boasts everything from wedding gowns, tacky Eighties knitwear, and geometric style earrings – it's the ideal inspiration for when your wardrobe feels as though it's lacking a bit of personality!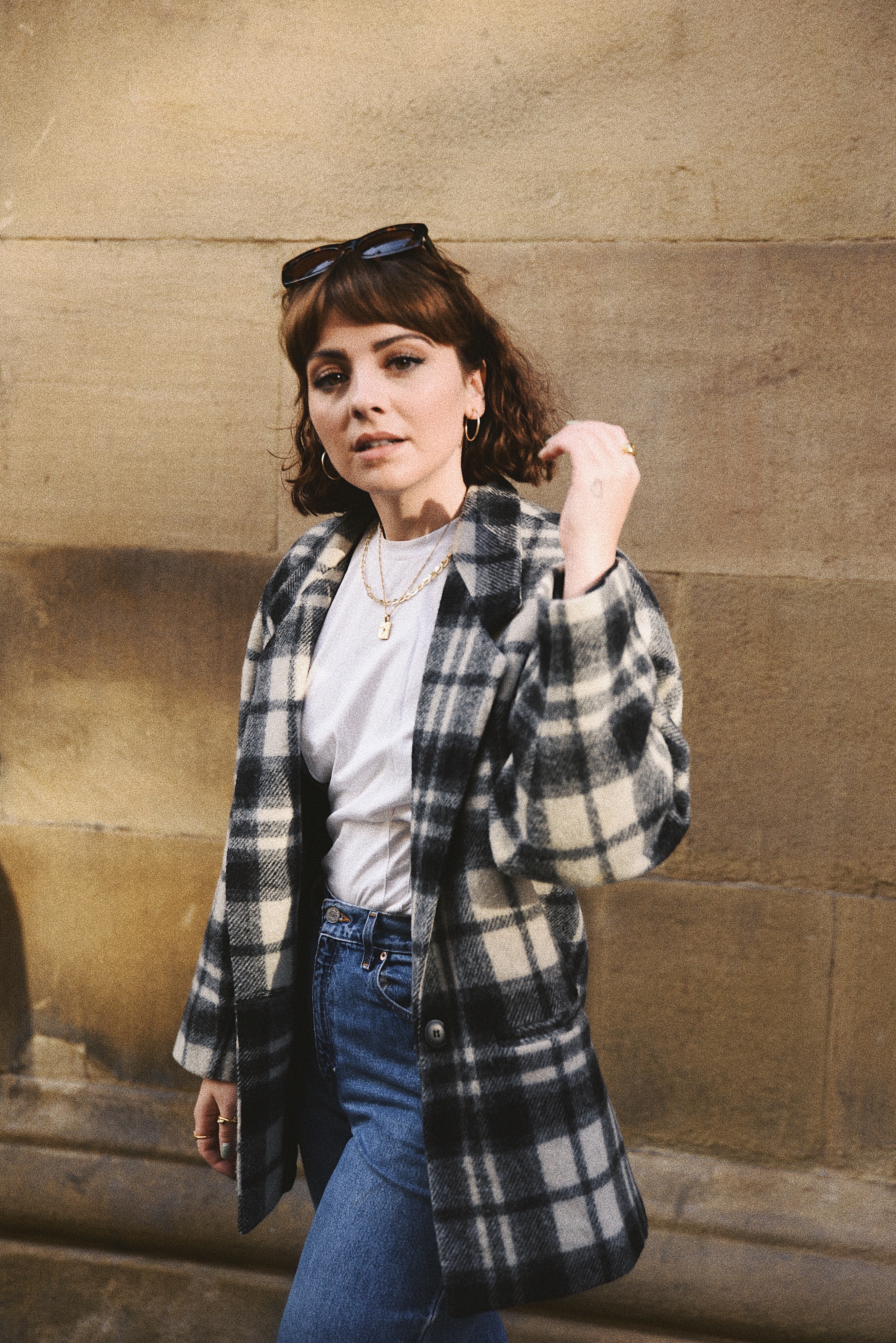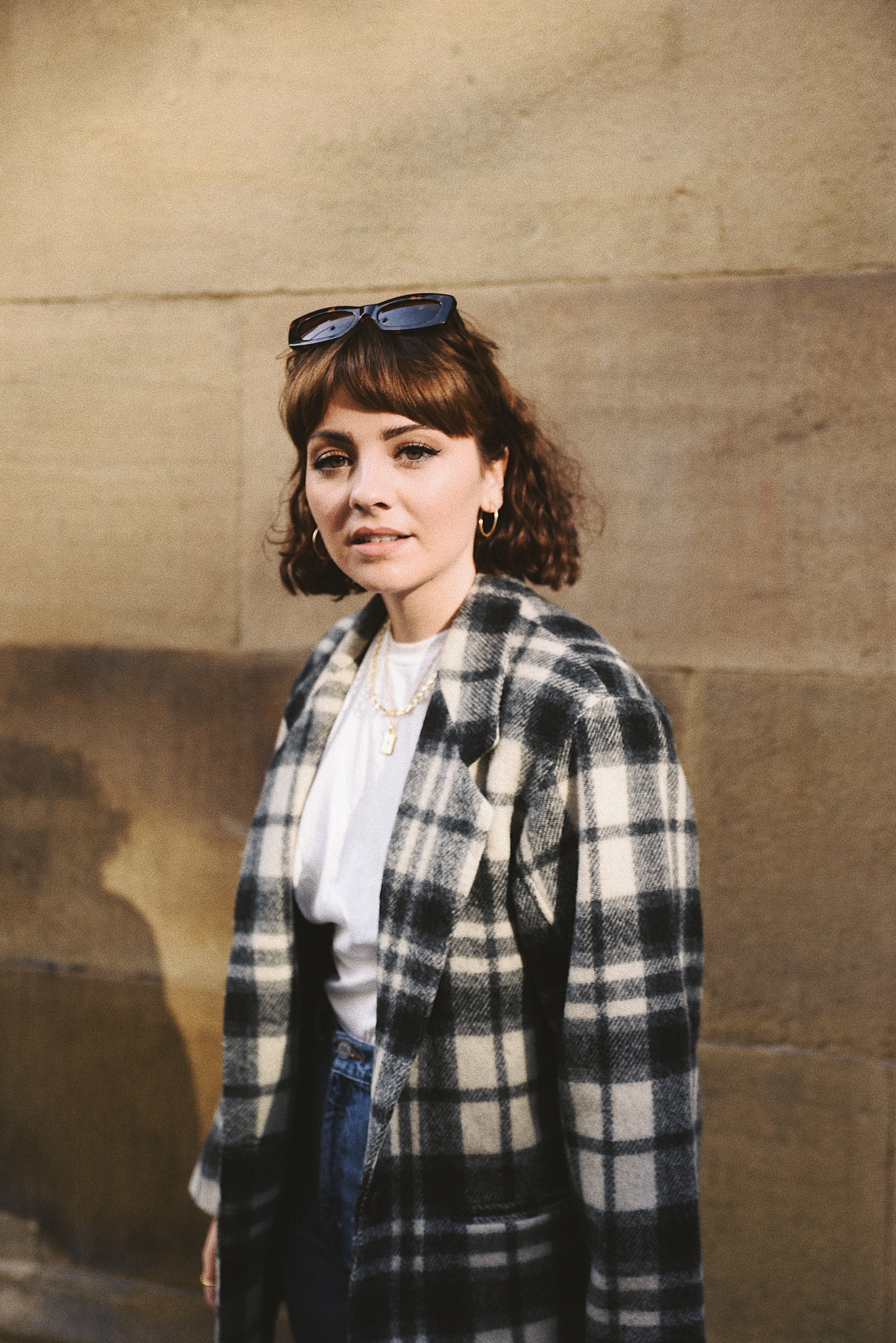 Imparfaite Vintage – One of the more unique vintage destinations that I've stumbled across this year. What I love most about Imparfaite is how well they merchandise their vintage pieces. They often take looks from bloggers/celebrities and then create a 'shop the outfit' mood-board using vintage pieces they have available on their website. It's such a great way to make these highly coveted looks accessible to people with a specific budget, and it makes the website a lot easier to sift through if you're not someone who likes to spend ages looking for the perfect pieces. I had some amazing midi skirts from them this summer, I wore them to death in Tuscany, and I know I'll continue to wear them for many summers to come. 
Suki Vintage – A vintage destination that operates mainly from their Instagram account these days (so you have to be quick), but they also have a great Etsy page too. I've had some amazing pieces from them since I discovered them earlier this year, and everything arrives in such good condition.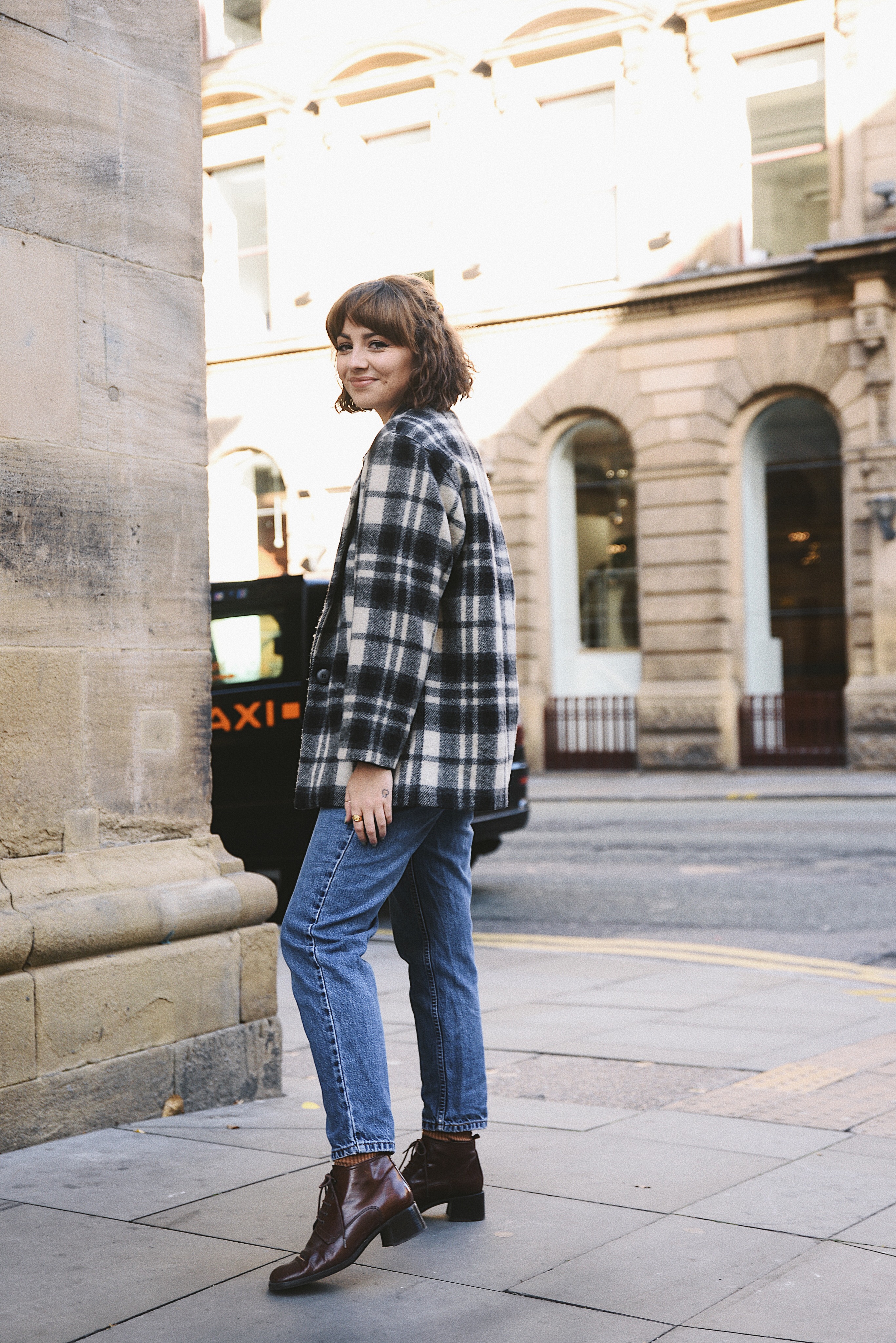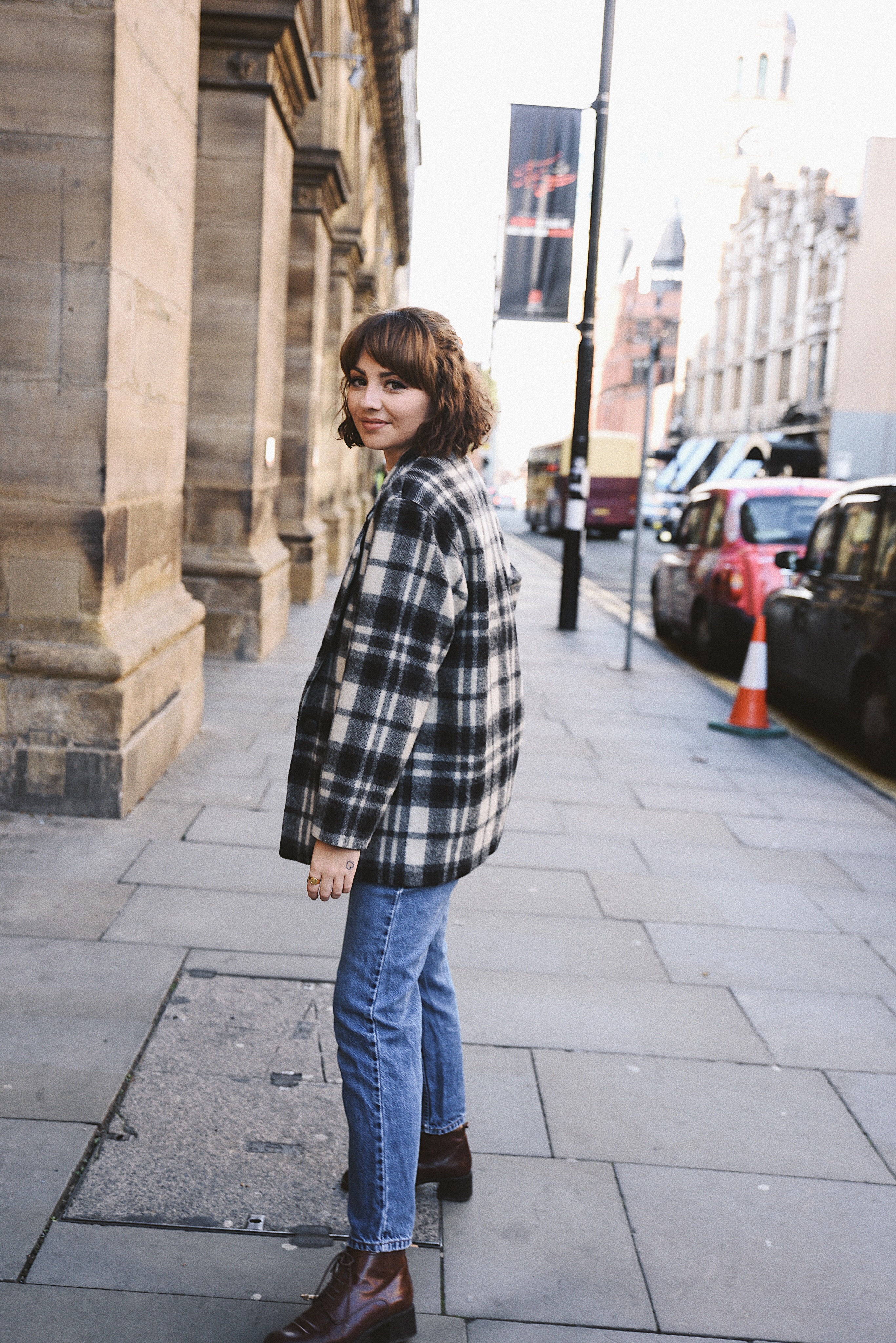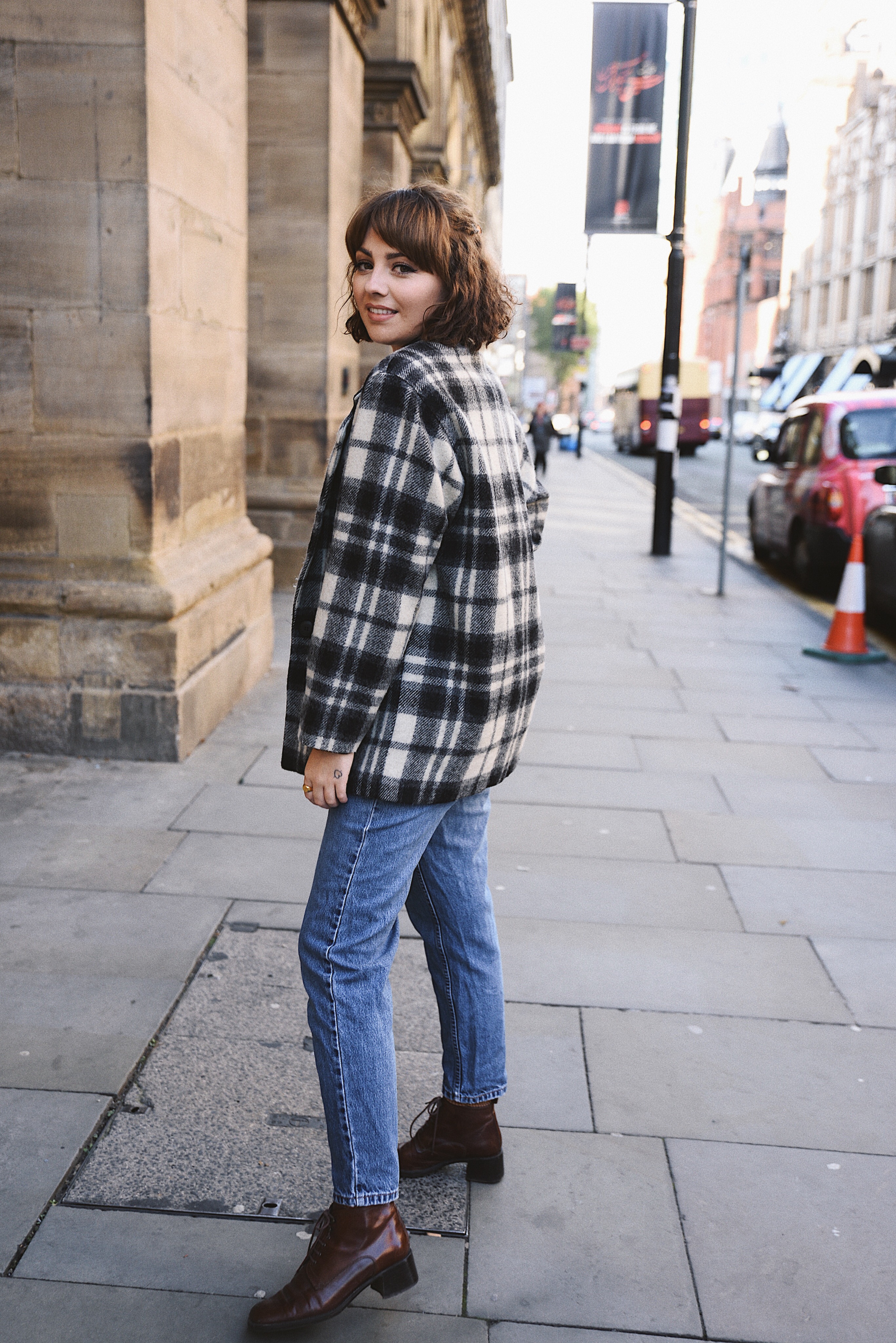 Vestiaire Collective  – Best for second hand designer pieces for those of you that don't fancy forking out a huge amount of money for a brand new piece. For me, I get bored of bags quite easily, so I love looking through the new in section and trying to find a bargain. You can sell your own unwanted pieces on here too, and Vestiaire quality check everything before it's shipped to the buyer too which is very handy indeed. I recently picked up a vintage Gucci bag for around £200 which I couldn't quite believe – it's such a classic little bag, and in great condition too. Always check Vestiaire before investing in the brand new version would be my advice – you never know what you might stumble across. 
Lucia Zolea Vintage – Best for stunningly curated high end pieces. I look on here when I really want to treat myself as everything is quite expensive. The way they photograph everything is incredibly beautiful too, If I had my own vintage online shop, I'd definitely want it to look something like this. They also have the best collection of evening bags, ever.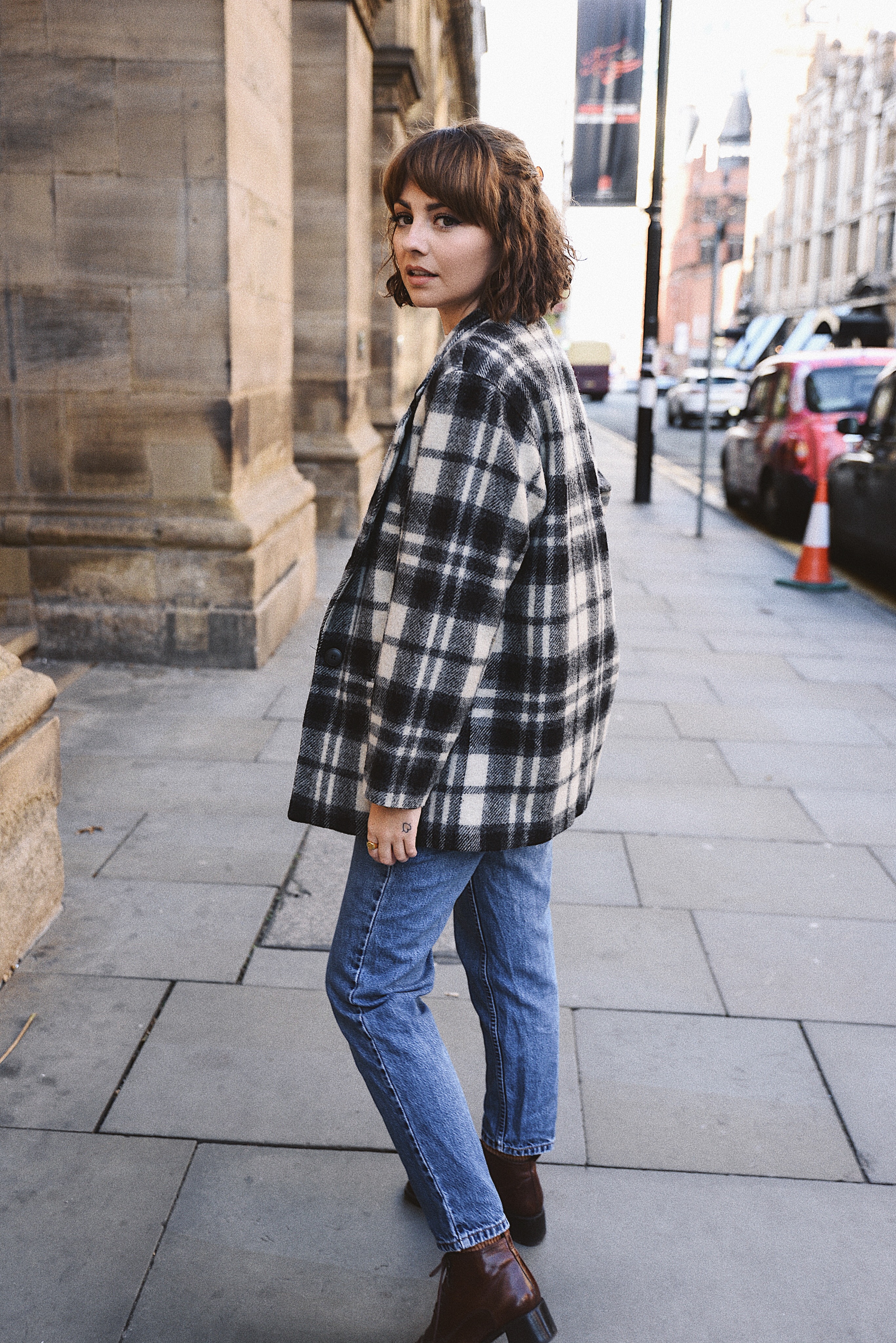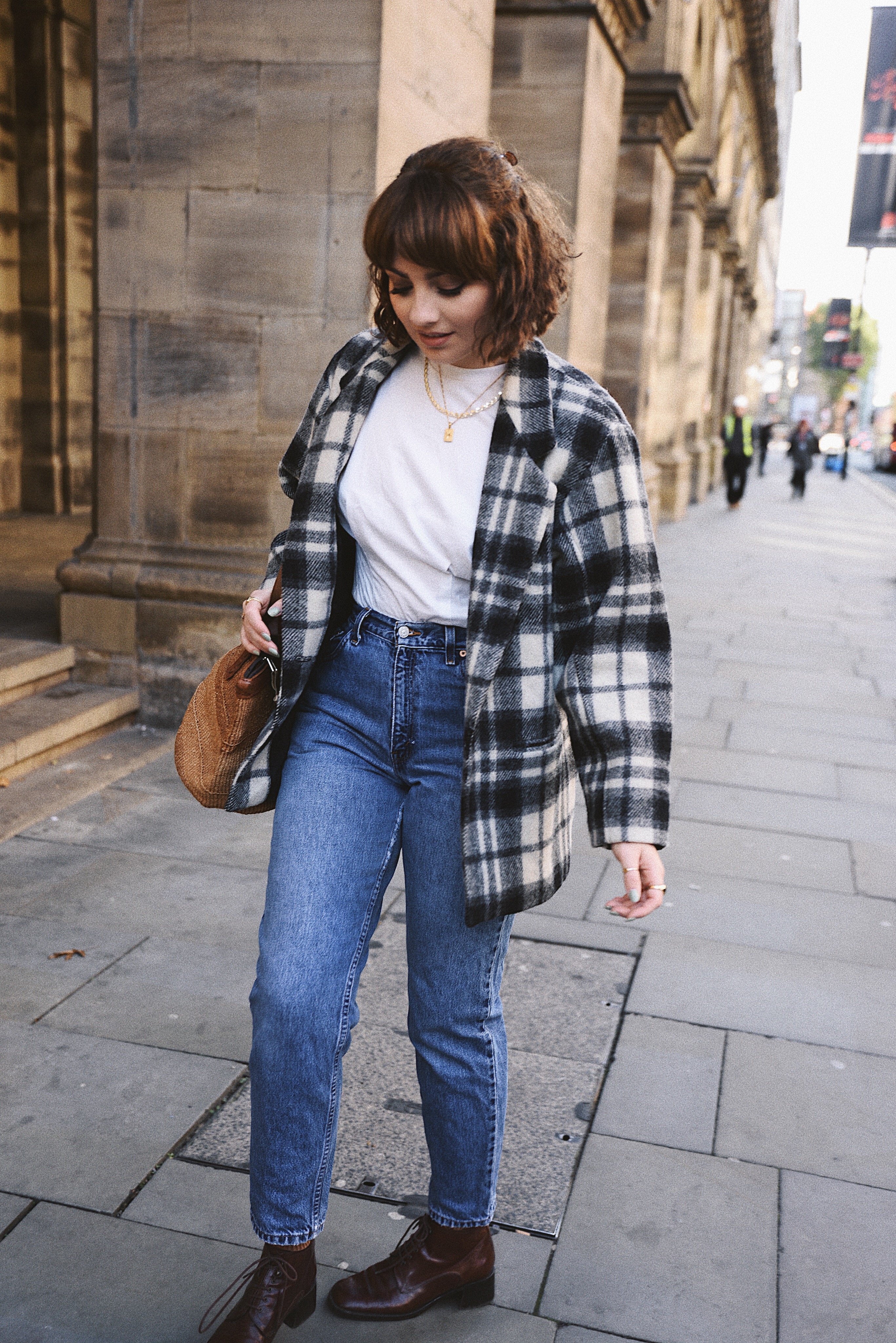 I Am That Vintage – Best for amazing coats and jackets. They also have a great collection of high end shoes that I'm currently lusting after – so many shiny LOQ boots! 
Beyond Retro – Best for their collection of vintage blazers and blouses. A large proportion of my blazer collection is from hours spent on Beyond Retro over the years – including the jacket that I'm wearing throughout this post. It's the perfect checked piece that I was looking for, and under fifty whole pounds would you believe. I had my eye on some similar (much more expensive) styles by Chloe and Alexa Chung, so I was very happy that this one came into my life. I find that I can get bored of jackets quite quickly, so vintage is always my safest bet.
I take care of my vintage pieces & then I pass them onto someone else who can enjoy them…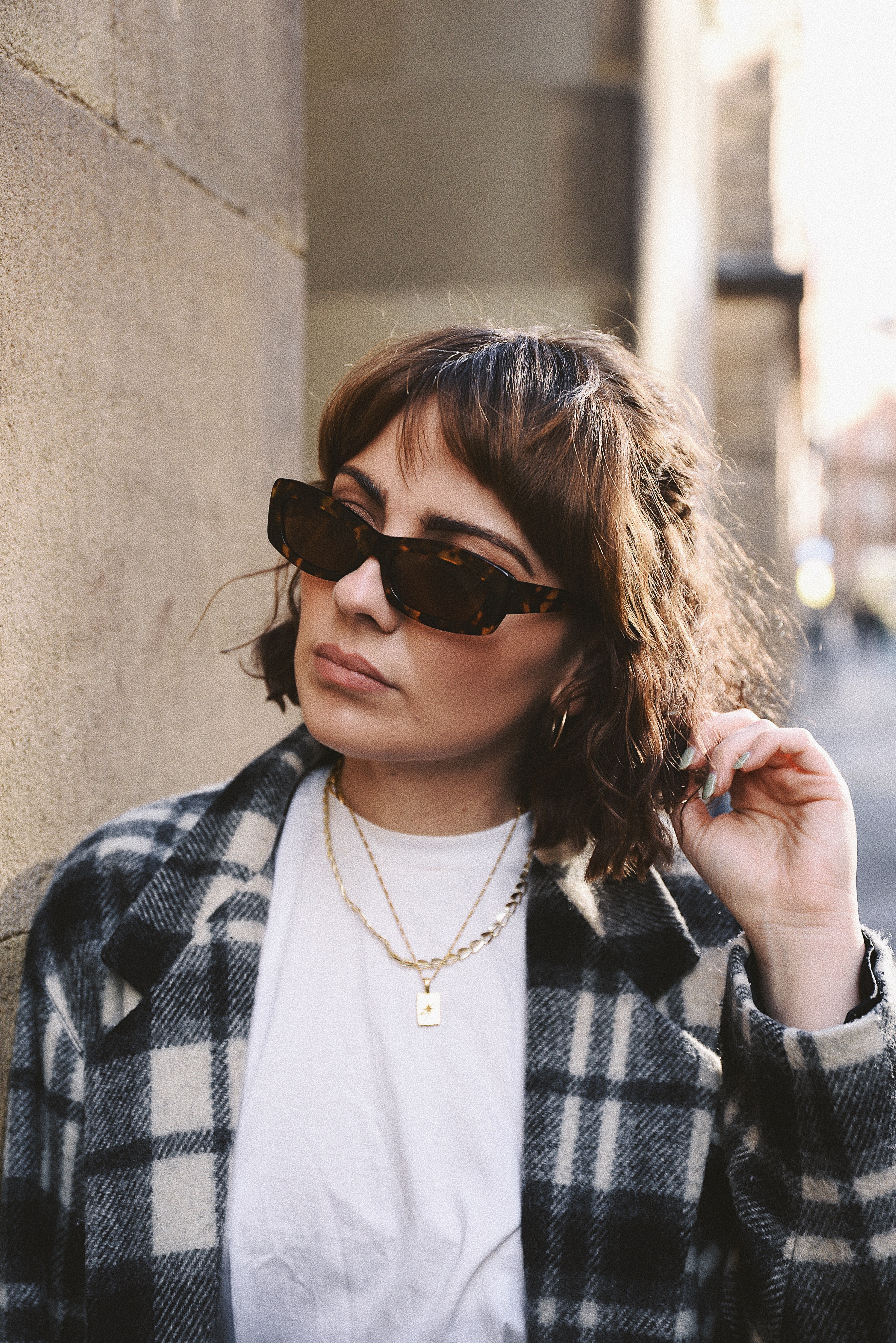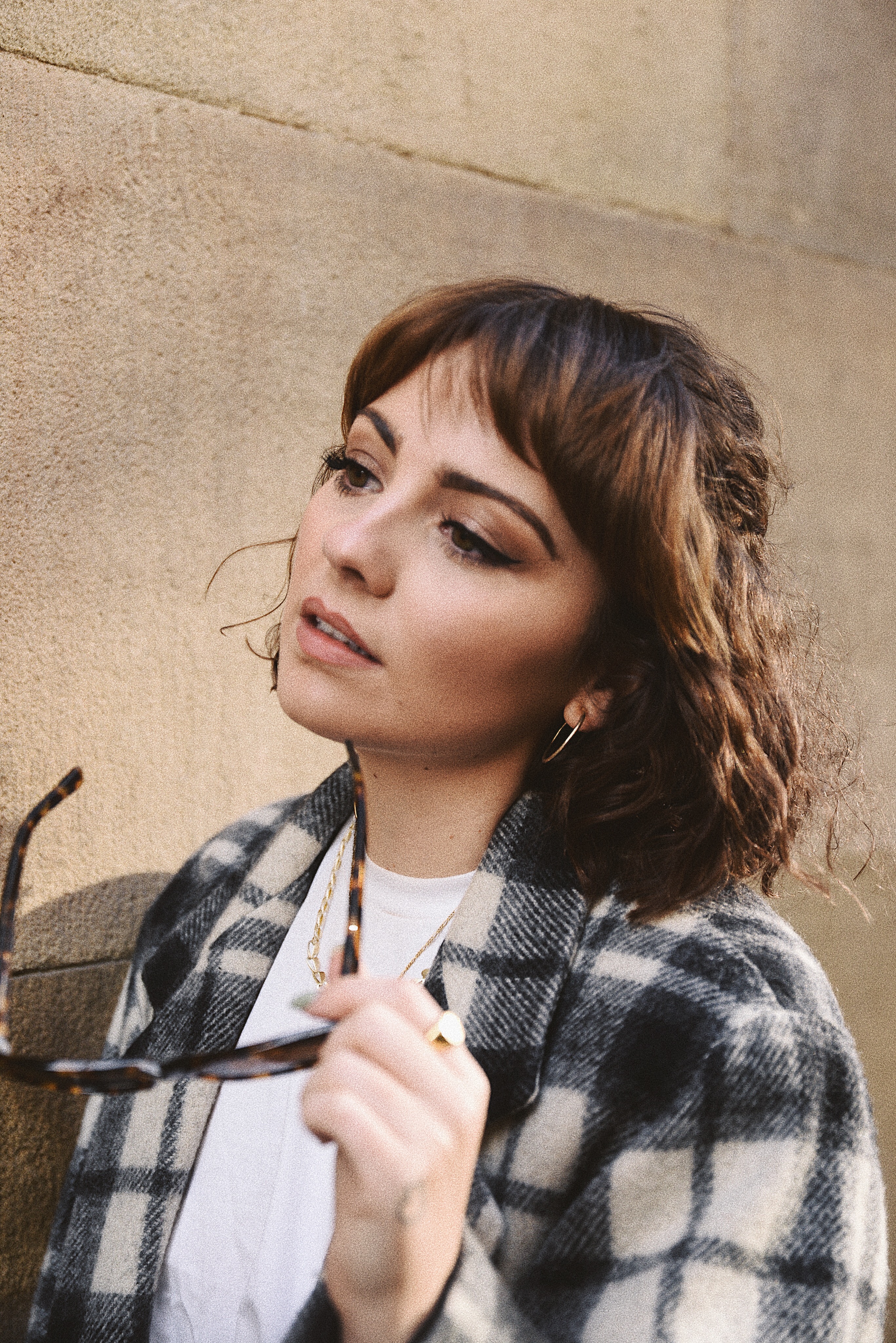 I hope you enjoyed this little run down of my favourite online vintage shops, and that it's inspired you to add some vintage pieces to you wishlist! I'm always reminding myself that good clothes don't mean brand new clothes, and often you can find amazing 'on trend' pieces for much less when you delve a little deeper than your local high street. Shopping vintage often means that your supporting an independent business too, which is so important with the constantly increasingly fast fashion brands that are pushing them out of the lime light. It's always been an act of treasure hunting to me, and it's also a lot better for our beautiful planet too. I'm definitely not perfect in terms of my consumption, but I'm proud to always advocate secondhand, and it's these small acts made by many that can make a huge difference long term… 
---
Photographs by Catherine Booty 
Jacket – vintage via Beyond Retro
T-shirt – And Other Stories
Jeans – vintage Levi's (similar here)
Boots – vintage Russell & Bromley (similar here)
SHOP THE LOOK