I've had quite an influx of messages over on Instagram lately, all asking where I'd recommend to head to when visiting Manchester for a couple of days. I realised that I haven't given you that much insight into the wonderful city I call home – so it was well and truly time for an updated roundup of the places I like to spend most of my time. I just got this film developed from a recent day strolling around Manchester so I thought I'd put them to good use. I was heading for brunch with a friend and she kindly helped me take some snaps along the way. I love how they turned out, and I'm actually preferring much more imperfect blog imagery at the moment…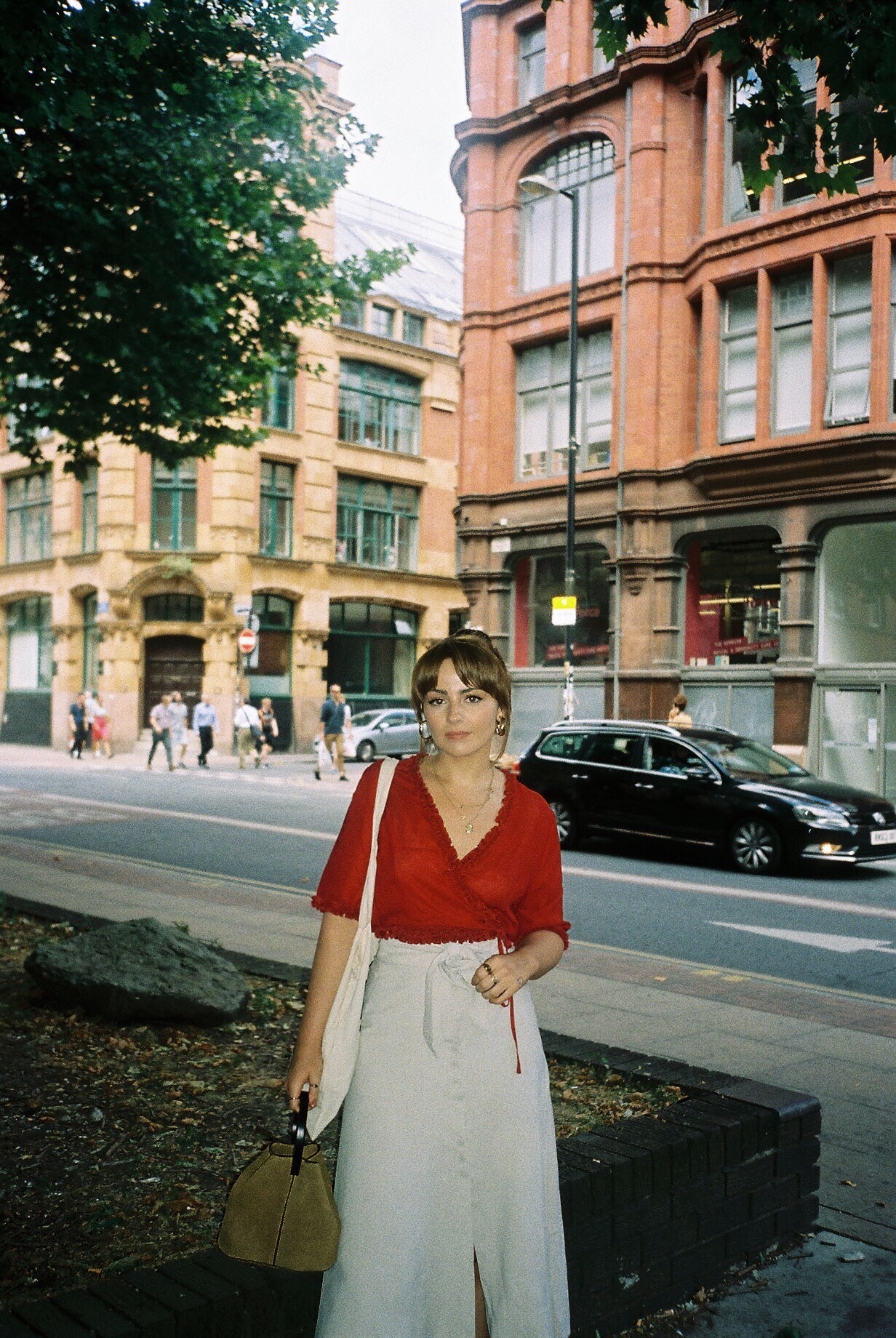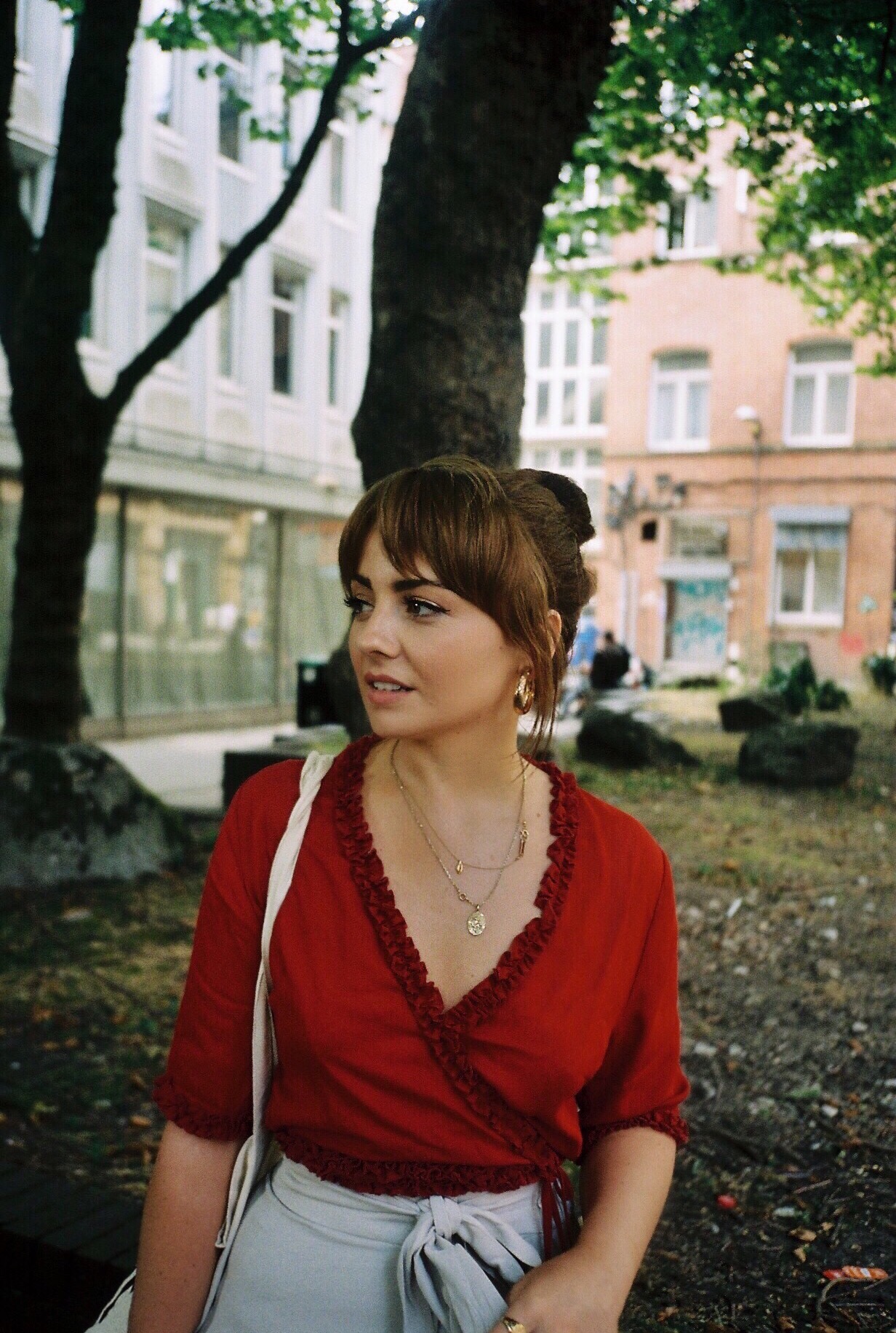 Coffee shops & the best breakfast in town... 
Fig & Sparrow – The best coffee & one of the best locations to sit and watch the Northern Quarter go by. They also have a really cute homeware section that you can browse/shop whilst waiting for your order.
Grindsmith – Amazing coffee, and one of my favourite places to go if I need to get some serious work done. Most people in there will have their laptops out, or be in the middle of some sort of work-type meeting. The sweet treats are top notch too (always helps).
Pot Kettle Black – A cute and quirky place to grab brunch, situated in the Barton Arcade which is Victorian building that's full of character, and definitely worth a visit all by itself.
Takk – Again, another great place to head if you want really good coffee, and a place that you can pop your earphones in, set your laptop up, and get on with some work. It has also has great food on offer to keep you sustained whilst you tackle that To Do list – what more could a freelancer want? 
Foundation Coffee House – Probably my favourite place to go and work in town because it just has the coolest setting. Minimal, spacious, and delicious coffee – although not the best place if you want brunch or food that isn't a light bite.
Sugar Junction – One of the cutest little places that really feels like a vintage tea room, I love to take my mum here when she come up to visit. They do amazing food too, and it's next door to the sweetest little flower shop – ideal for a Mothers day treat post pancakes and peppermint tea.
Evelyn's Cafe Bar – Home to another one of the more beautiful settings that I like to take people when they come to visit. I've also had a few work meetings in here and it's perfect for that type of scenario too. Amazing food whether it's brunch or date night, and the whole place has this really 'botanical garden in the middle of Manchester' feel to it. A rare gem in a very grungy city centre.
Ezra & Gil – Quite simply the best breakfast in Manchester (in my opinion). Just really fresh, simple breakfast food that's good for the soul. It gets pretty busy on the weekends, so I like to head there on a weekday morning and take myself on a little laptop date. They do the best avocado and pouched eggs on toast. 
The Art Of Hope – Also owned by Ezra & Gil and situated on Tib Street (just before my hairdressers. Melissa Timperley Salon for those of you interested), I like to walk here and grab a coffee before I head to my hair appointments. Half of the shop is also filled with amazing little homeware bits that you can browse/buy whilst picking up a bite to eat. It's never too busy in there either which I love…  
Home Sweet Home & Teacup Kitchen – I wanted to mention these two spots for any one out there with a sweet tooth. These are the place to hit up if you want to sit and drink tea with a piece of cake to rival the size of your head. Both places usually have a few tables outside too – I love nothing more than taking an hour out of the afternoon to sit and watch the world go by…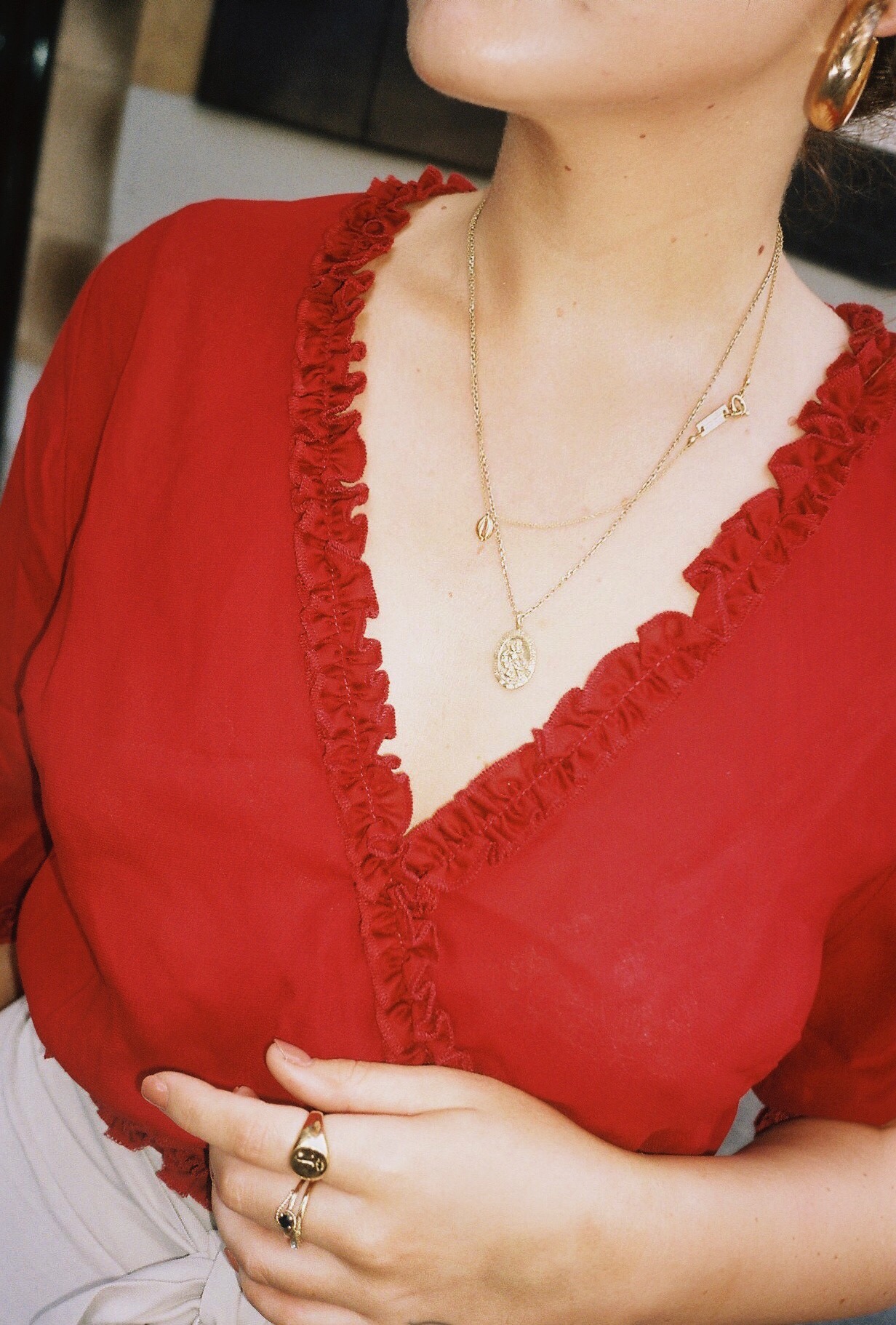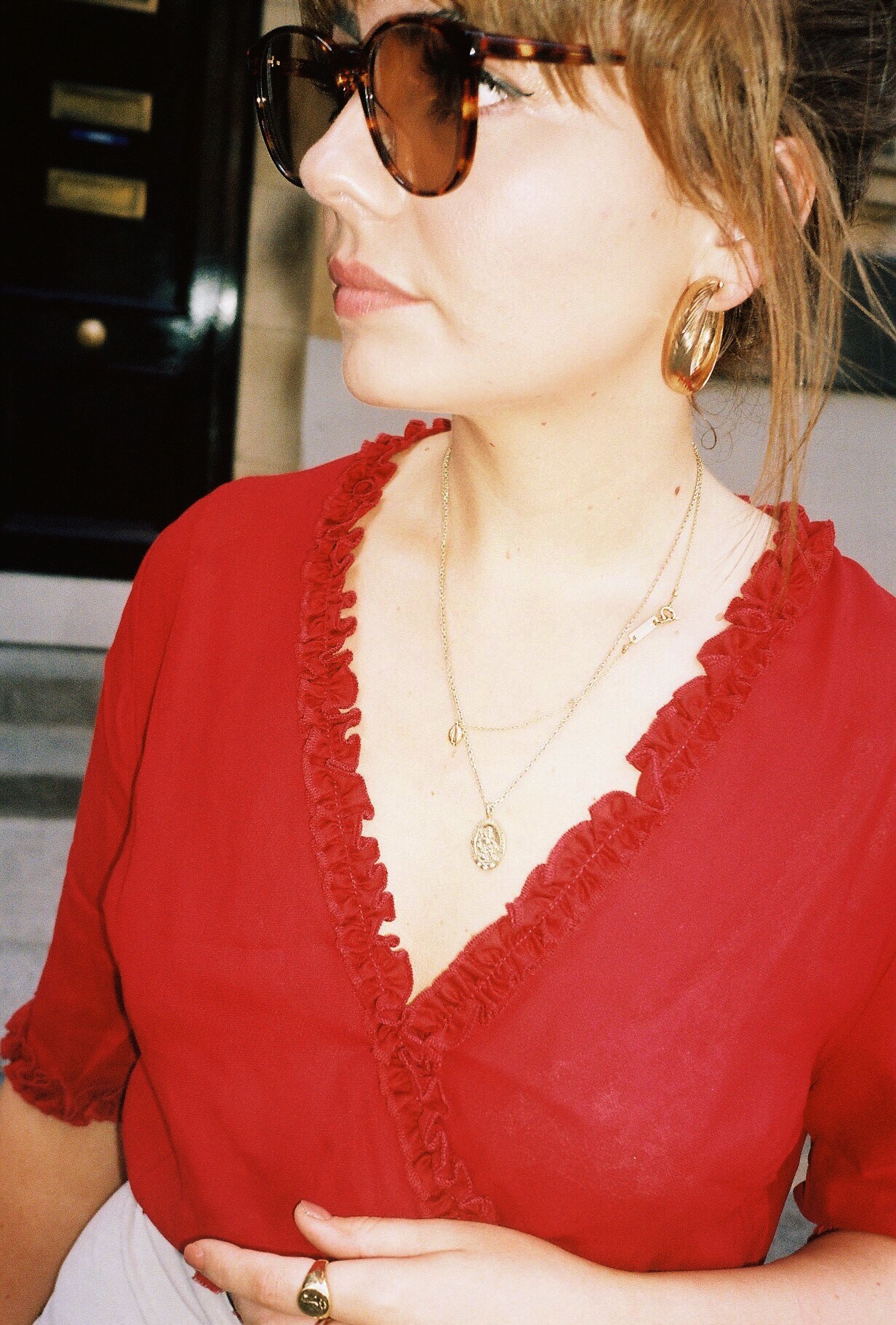 Shops worth stopping by for...
Cow Manchester – I've found some real wardrobe staples here over the years, and would definitely recommend having a nosy if you find yourself with a couple of hours to kill. The best way to 'shop vintage' is just to try as much stuff on as possible. Get a feel for what fits, and suss out the kind of prints/materials that make you feel your best. There's literally no point heading into a vintage shop if you're in a rush. 
Pop Boutique – Also great for clothes, but my favourite part of the shop has to be the downstairs section. Filled with retro homeware pieces – lampshades, cushions, ceramics. It's like wandering onto the set of Mad Men, and I've managed to come away with something for the flat on the last two occasions I've stopped by. 
Magma – The best little magazine and gift shop. If you're into your independent magazines, then this place is right up your street. It's also my go-to for birthday cards/quirky gifts for those people that are particularly tough to buy for. 
Fred Aldous – An arts and crafts store that I like to get lost in whenever I have some spare time in town. They also have a couple of old photo booths if you're looking for a little Manchester souvenir to carry home with you. Anybody else find that photo booth strips make the best kind of book marks? Last time I went I bought a big plant for our living room, and some amazing bits of stationary to brighten up the mundane/everyday tasks. 
Form lifestyle Store – A relatively new store, and one that I hope will be the start of lots of new boutiques opening up in the area. There's definitely space in Manchester for more homeware style stores that stock independent brands. This one is worth a visit if you're a fellow fan of ceramics, plants, and candles.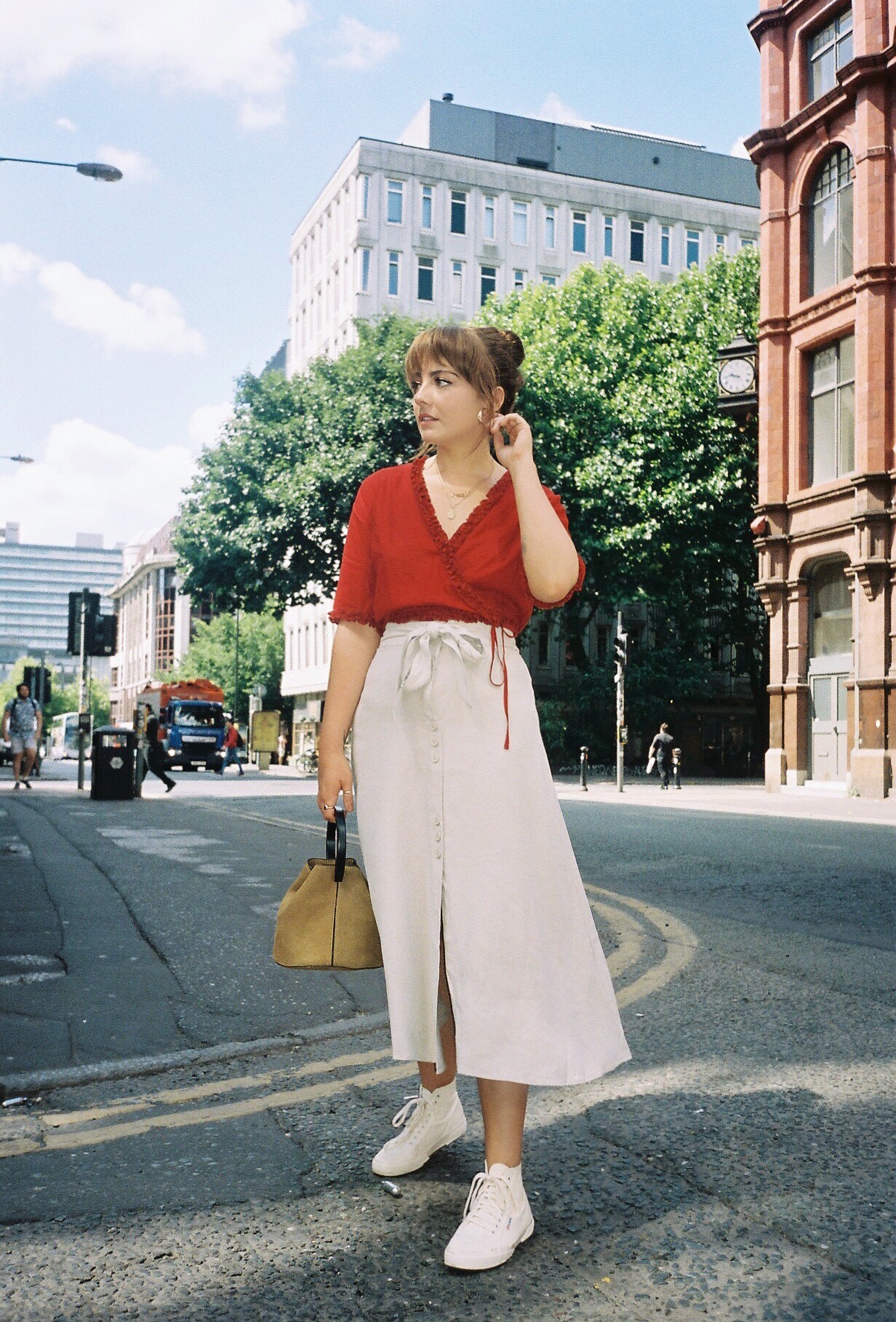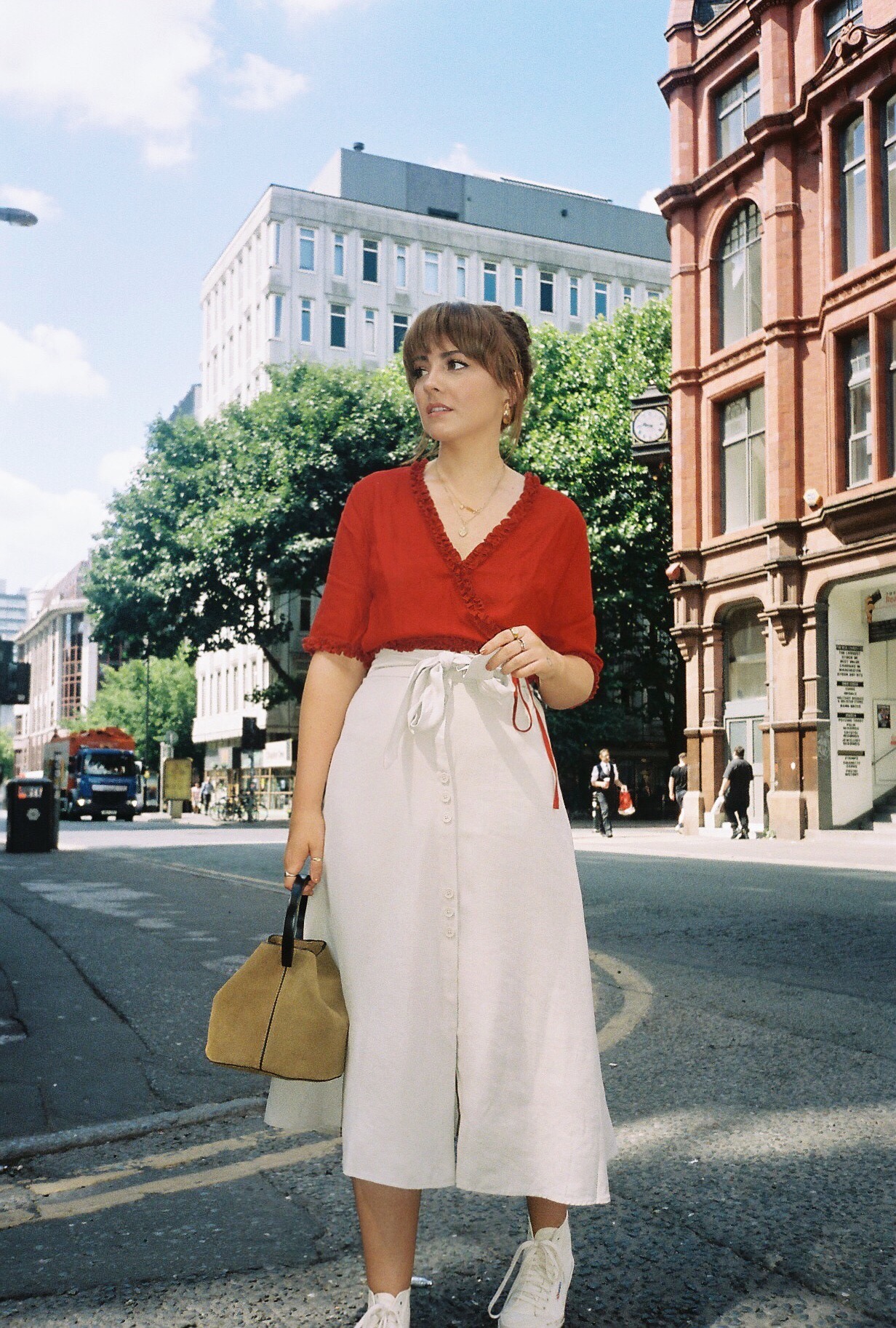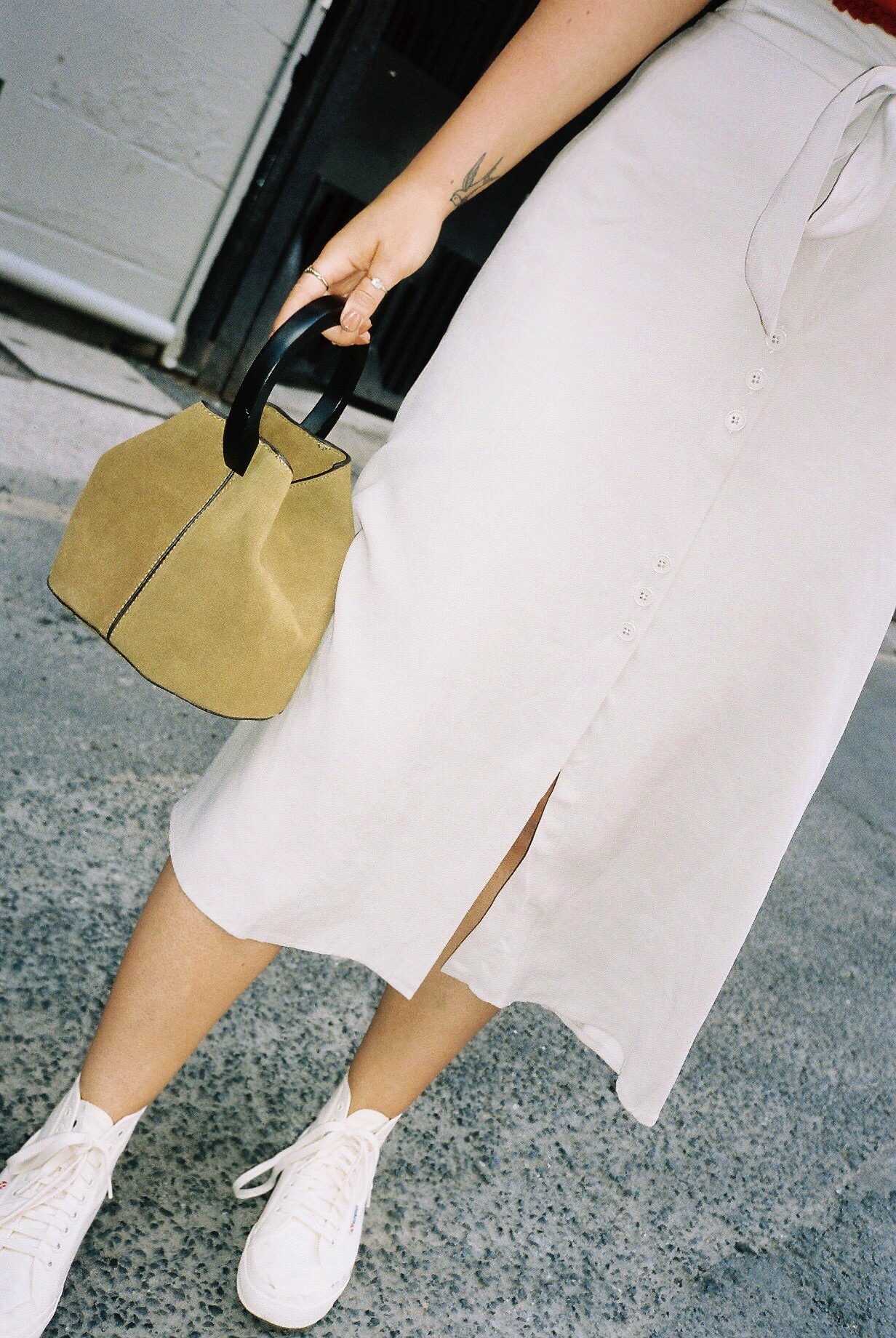 Places to wine, dine, and dance all night...
1761 Bar – I've only ever sat outside here during summer, so I can definitely recommend it for an evening meal or a couple of drinks in the sunshine. The food was amazing, and the menu has a strong Manchester theme.
Matt & Phreds – A cool little jazz joint tucked away in the Northern Quarter. Perfect if you want to feel like you're stepping out of Manchester for a couple of hours…
Trof Northern Quarter – Sam and I used to meet up after work quite a bit when we first moved to Manchester, and this is where we would head to for tea. Best for burgers, craft beer, and a retro inspired interior that's easy on the eye.
The Patron – Another relatively new open in the NQ, I love the food here, and it's the perfect atmosphere for a couple of late afternoon drinks. It has a really cute outside area too. 
Gorilla – Always a firm favourite for food and drinks, and the perfect place to stop by if you have a gig across the road at the O2 Ritz afterwards. 
The Refuge – Best if you're looking for somewhere a little fancier for your evening meal. The ideal setting for . special occasion or birthday drinks – this building has so much history too. 
Grand Pacific – A friend took me here recently and I completely fell in love. The food was absolutely amazing, and I felt like I was dining aboard The Titanic (no Jack Dawson in sight unfortunately). If you love Asian style food and vintage interiors – this is the place to book a reservation. 
Seven Bro7hers Beerhouse – Situated in the upcoming Ancoats area and best for those who like craft beer and larger open spaces when it comes to enjoying a drink. A lot of places in the Northern Quarter can feel quite cramped come the weekend, so Ancoats offers a very different kind of vibe… 
Rosylee – Best for brunch, afternoon tea, or drinks outside during the summer months. It's also situated on Stevenson Square which is home to a whole host of other bars/restaurants/shops. 
Bundobust –  The best Indian street food and craft beer. Always a friendly atmosphere, and a stones throw away from the vibrant Northern Quarter. Amazing if you want to branch out your experience of vegetarian dishes…
20 Stories – I thought I'd mention this spot because it's brand new, and has proven to be very popular. If you like a rooftop, then this is the place to head for drinks whilst catching some sun rays. I've only ever been once for an event (which was lovely), so I need to head back soon…
Mackie Mayor – Another new open for Manchester, and one that pretty much everyone has fallen in love with. Always buzzing with people, a great atmosphere, and the best food around. They do Vegan/Gluten free options, and dogs are welcome too – what more could you want?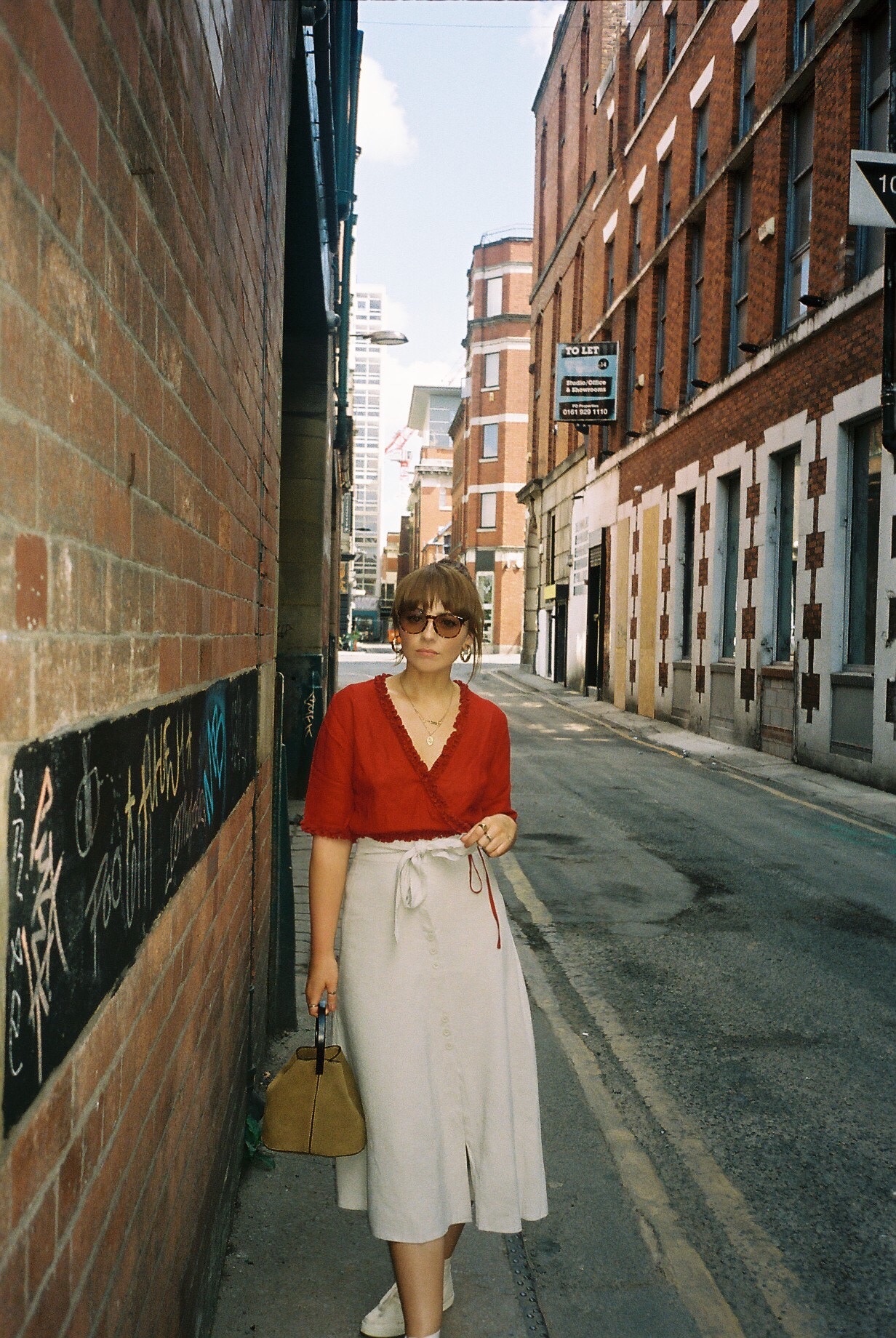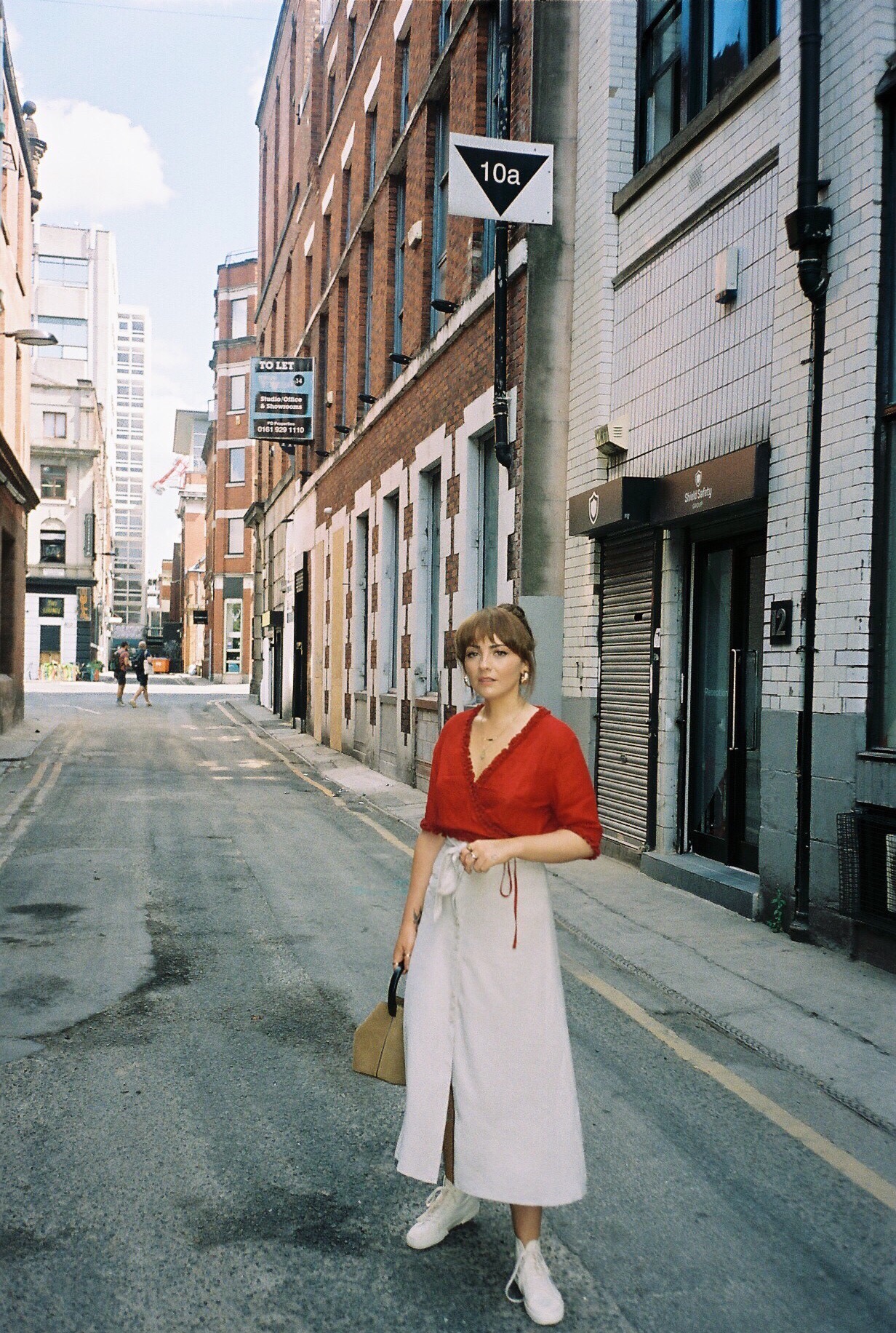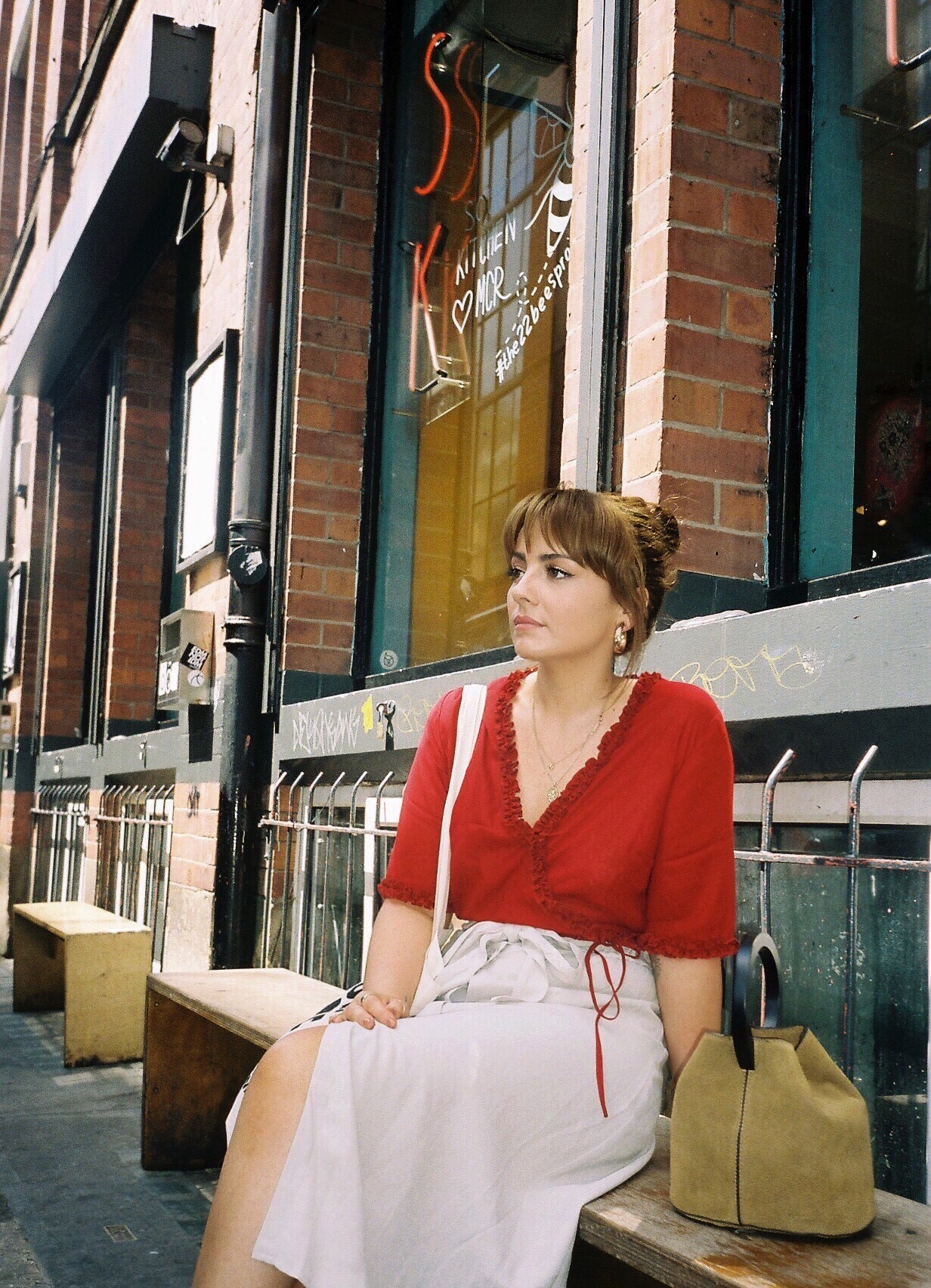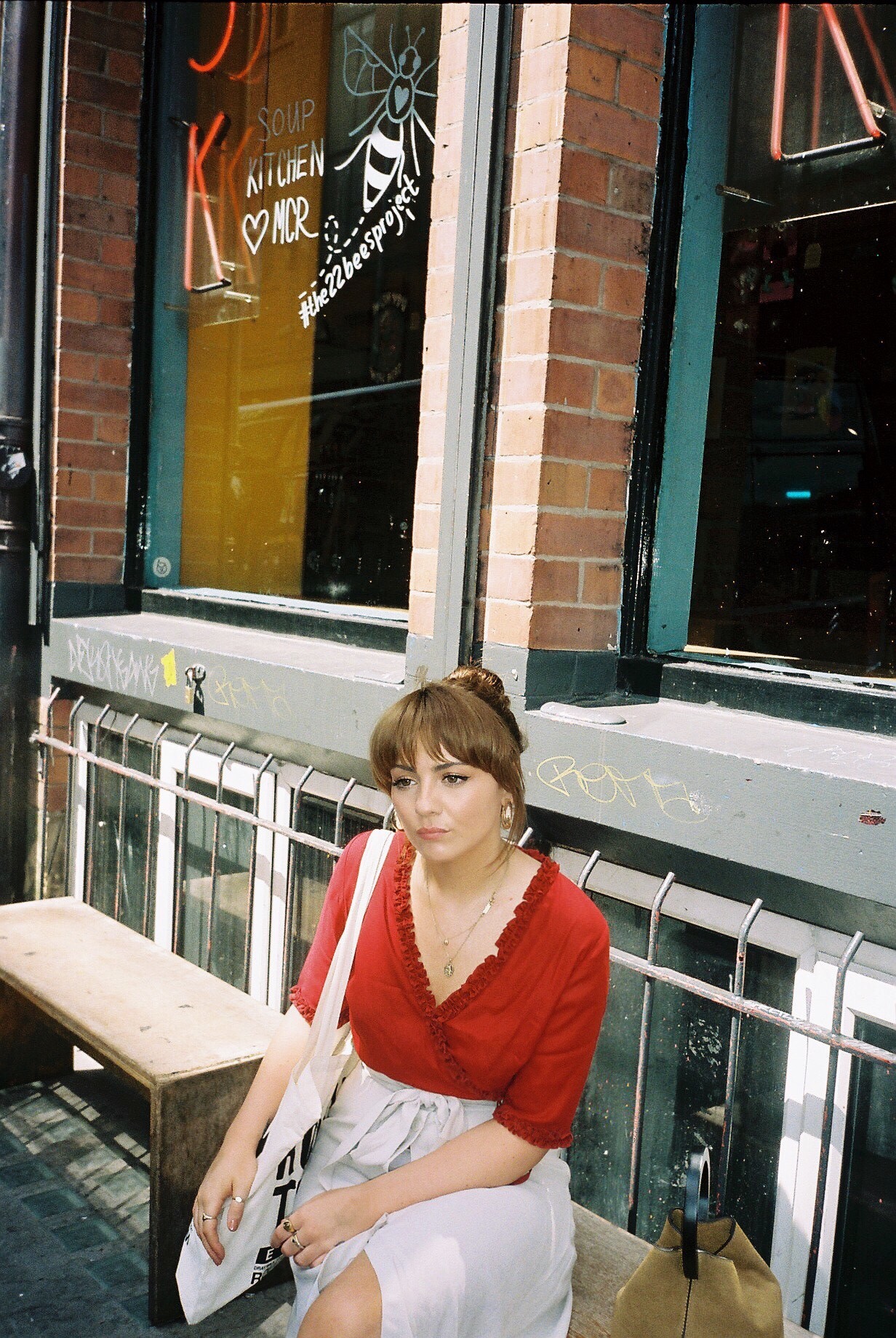 Art, culture, and places to explore.. 
The Manchester Art Gallery – We used to live a mere five minutes away from this gallery when we lived on Princess Street. It was my favourite way to spend a gloomy Sunday afternoon all throughout the autumn/winter months. They always have new exhibitions on, and host a whole range of different classes/workshops throughout the week. 
Heaton Park – Whether it's a Sunday stroll you're after, or just a place to sit and read a book for an hour – Heaton park is definitely a rare gem. Just a short tram ride from Piccadilly and you can be surrounded by greenery for as far as the eye can see. We like to head here when city living feels a bit too much. 
Science & Industry Museum – We live very close to this now, so I have zero excuses not to check it out more often. If you live in a city centre, you often take for granted how accessible all the museums and art galleries are. It's important to soak up as much culture as you can whilst you can – whether it's a new place, or the same place you have lived for years. Stay on top of local events, invite friends – you never know what you might end up falling in love with next… 
---
Photographs taken on my Olympus MJU II 
Blouse – Staud Clothing
Shoes – Superga X Alexa Chung
Sunglasses – vintage (similar here) 
Skirt – Mango
Bag – Mango
SHOP THE LOOK