I recently got the chance to visit Café De Flore whilst in Paris – I have to blame Tumblr and Pinterest for making me want to go, and spending a ridiculous amount on coffee. However, it's definitely worth it as a little luxurious treat, sometimes we all need a little of that in our lives – particularly in January. I don't know what it is about this time of the month that turns me into a sluggish, unmotivated, sloth creature. I just haven't been hit with that new year get up and go just yet, so a little getaway provided the perfect distraction…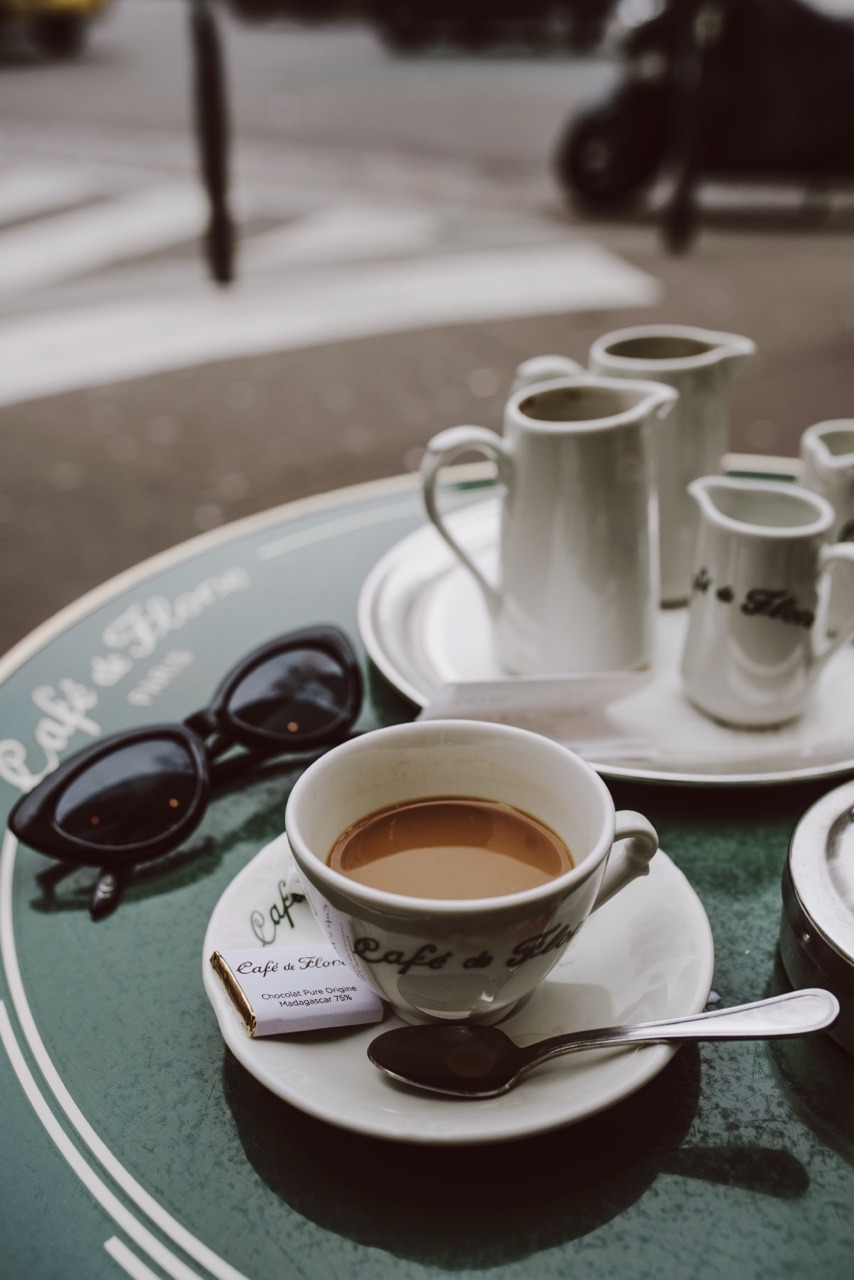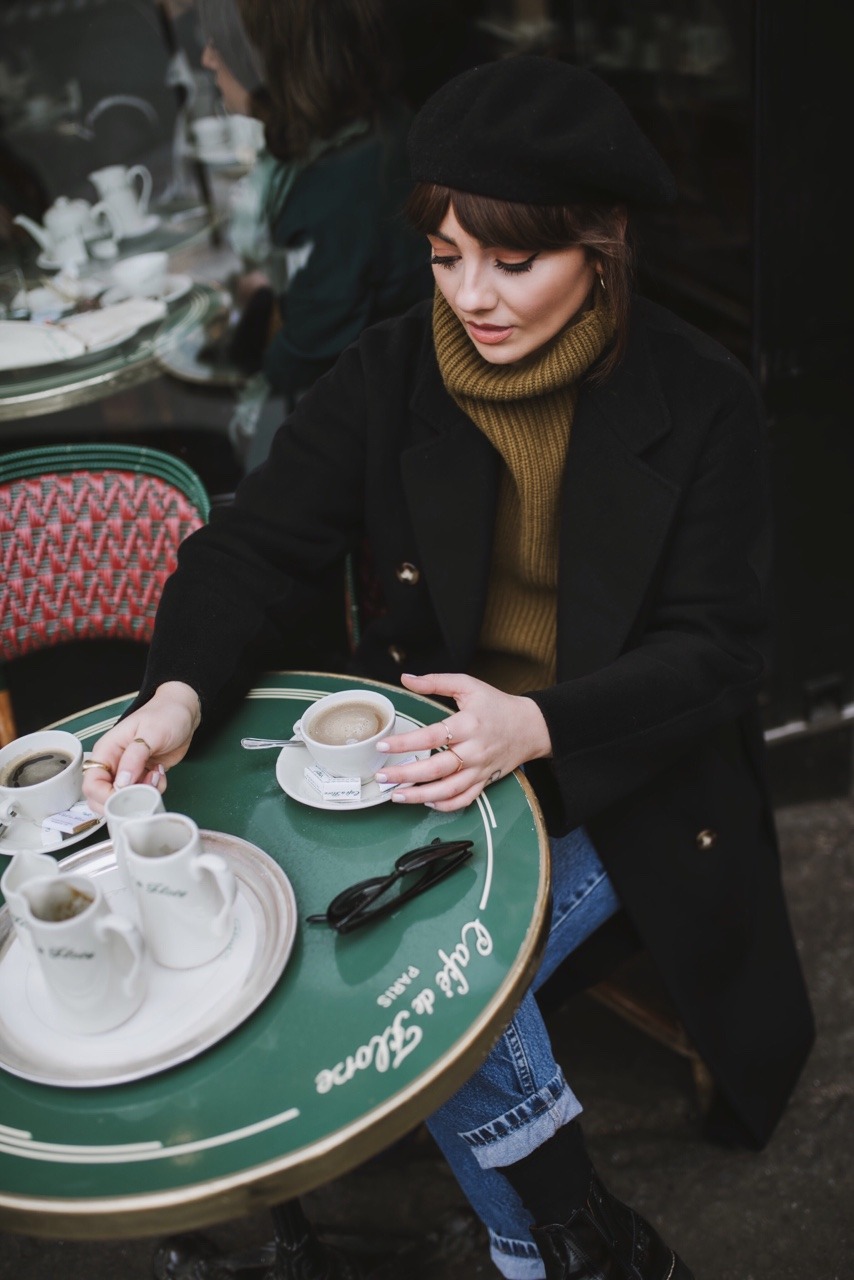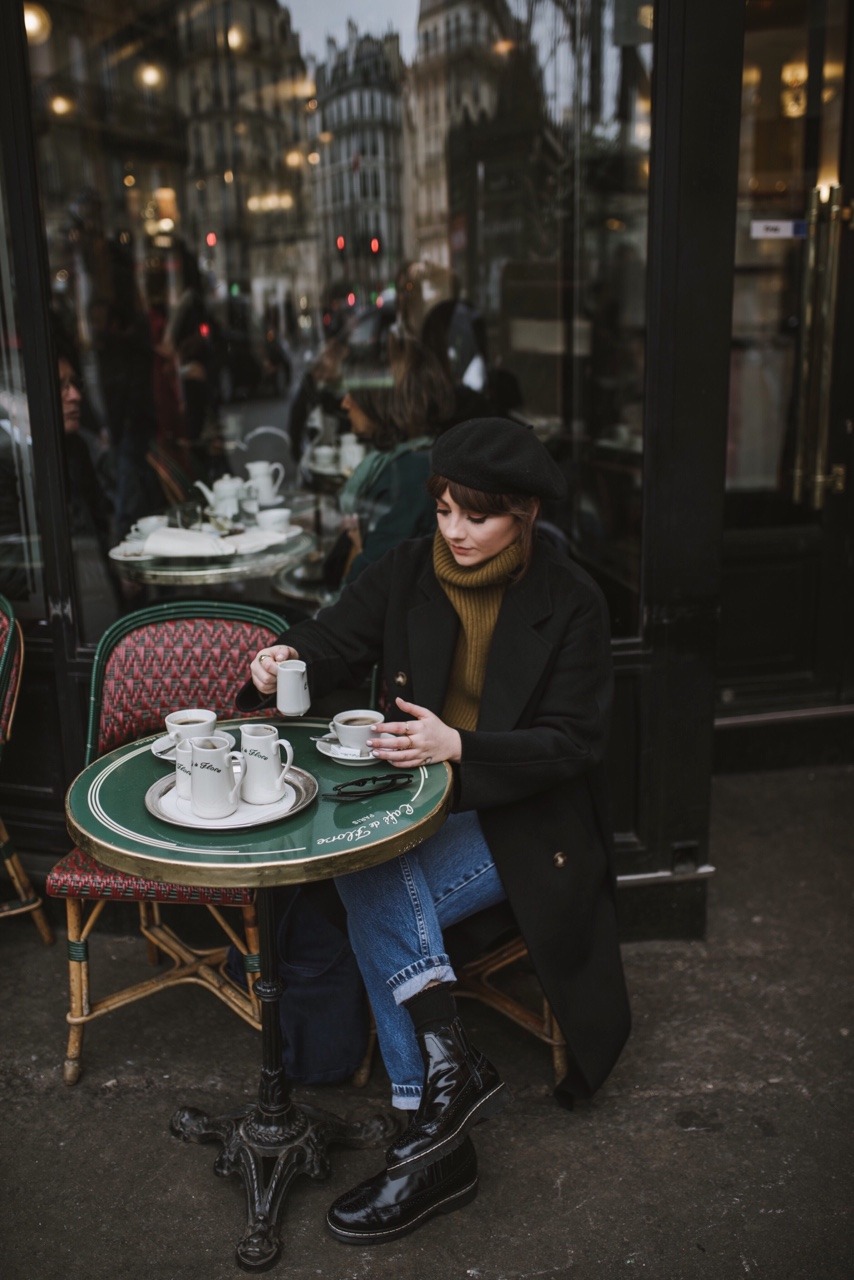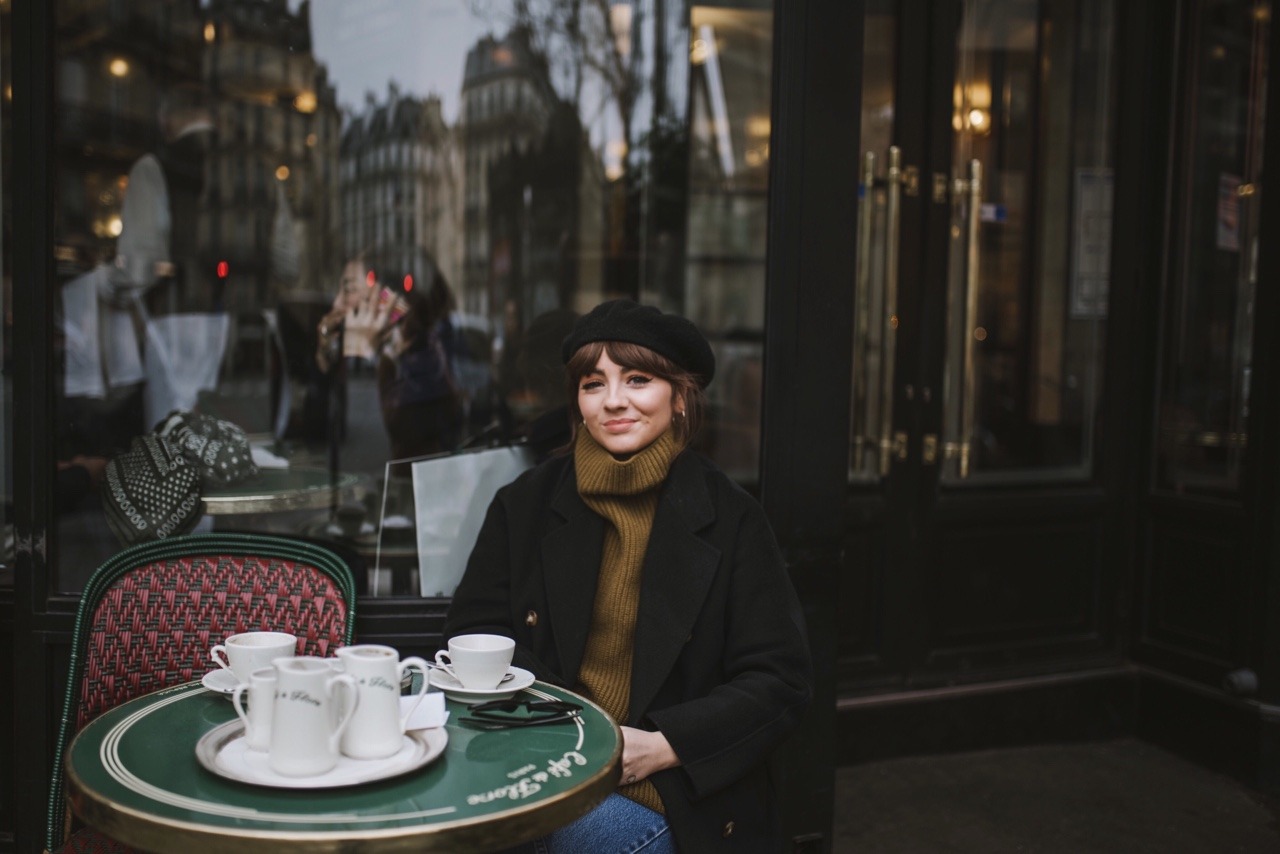 Being in a new environment motivated me to make the most of it – there was lots of new streets to shoot on, and having pretty new content always makes me excited to get writing again. I love the whole process of styling the shoot, and eventually putting it all together alongside my own words. I feel like I didn't really get away much towards the end of last year, so it was the much needed boost of inspiration that my blogging brain needed. I really wish I could fly to Paris once a month to shoot content – wouldn't that be the dream?! As much as I love the people of Manchester, I do find it quite hard to find backdrops that suit the outfits I have in mind, and the vibe that I want my images to have in general.
I think I'll get back into the swing of shooting when spring comes around – I've decided that as much as I love winter clothing, summer is where my true happiness manifests. I love long days, and my skin just needs that vitamin D in it's life…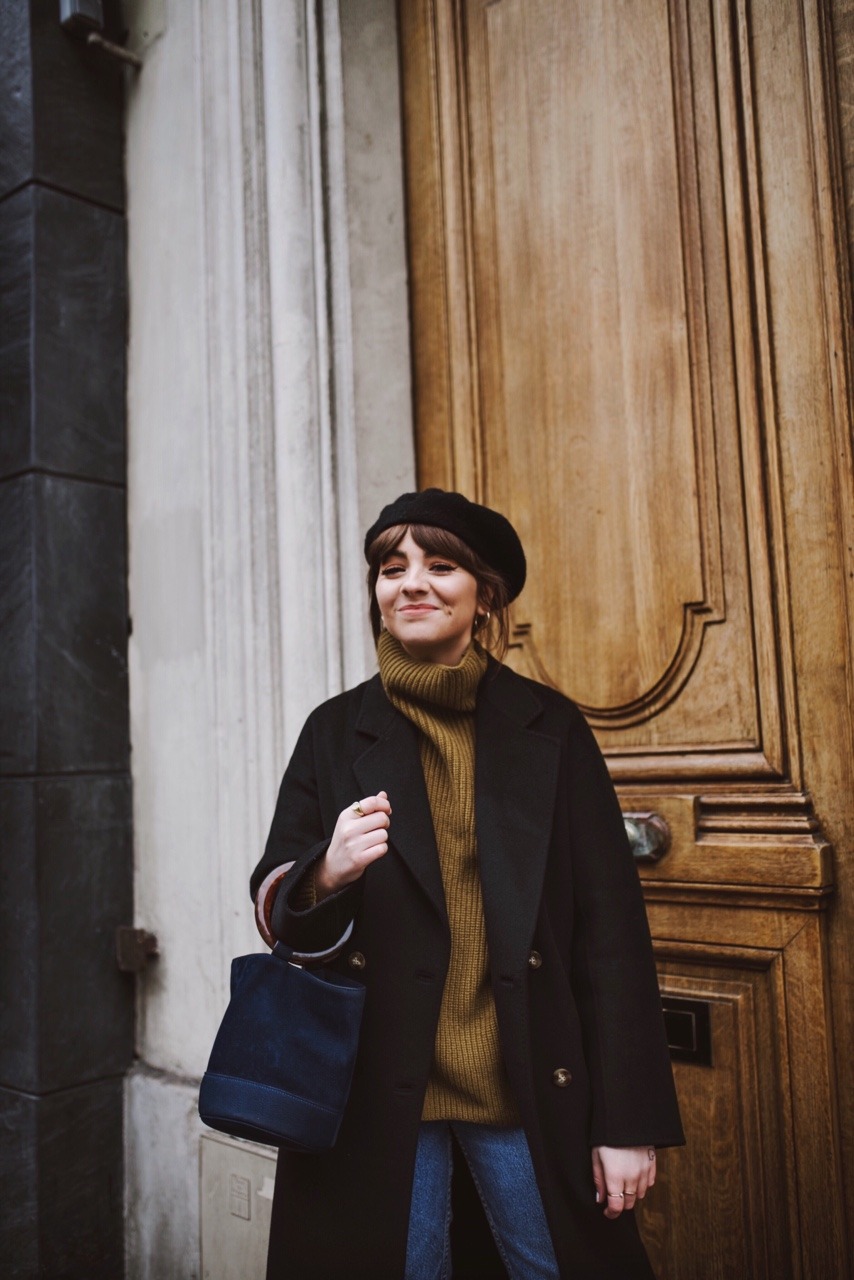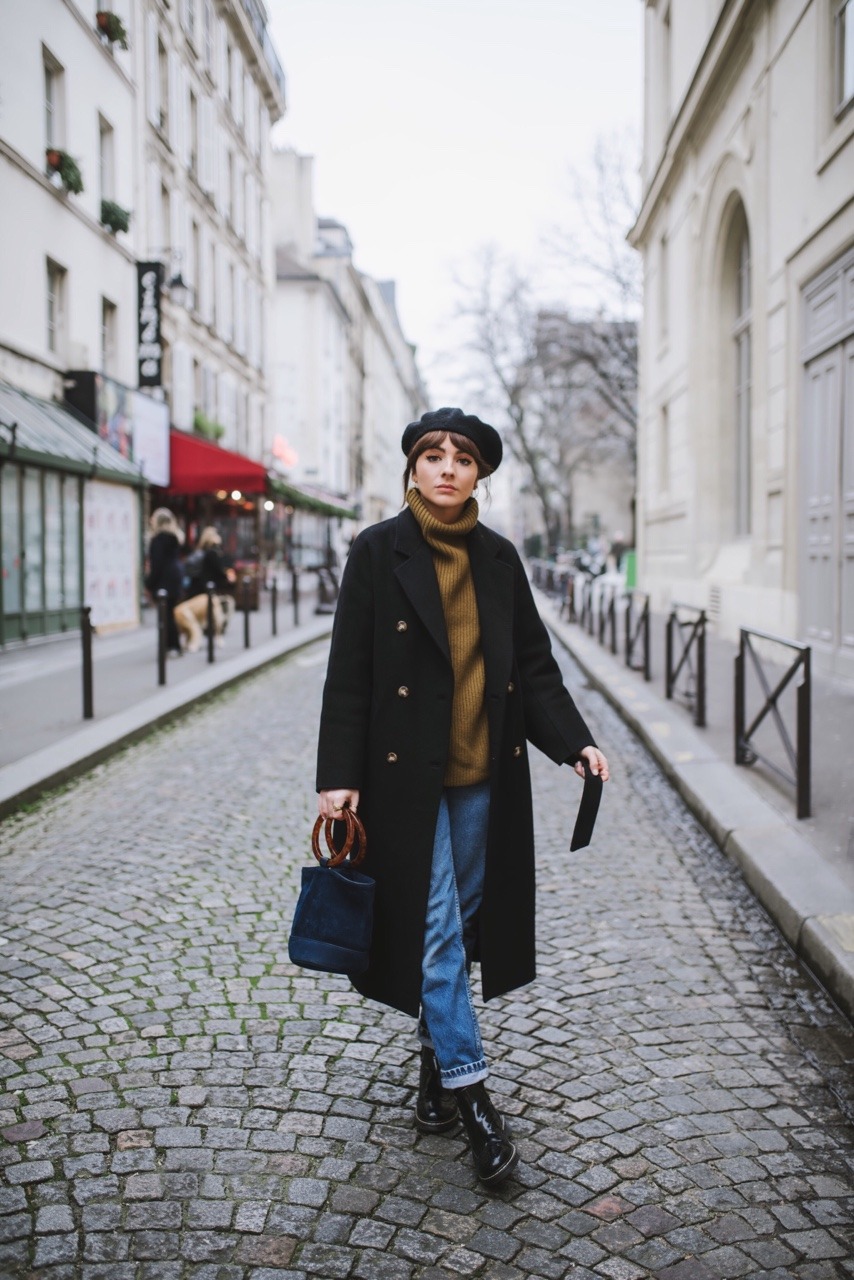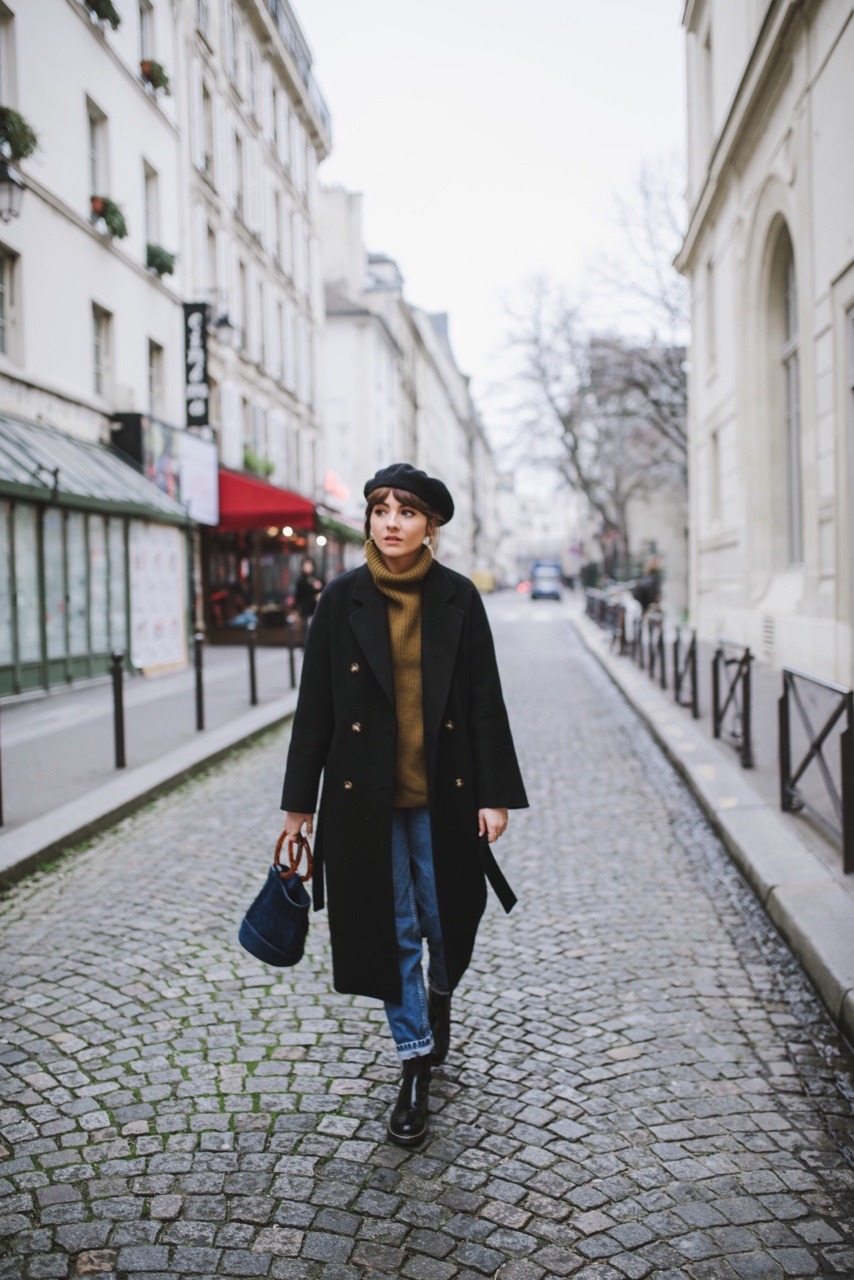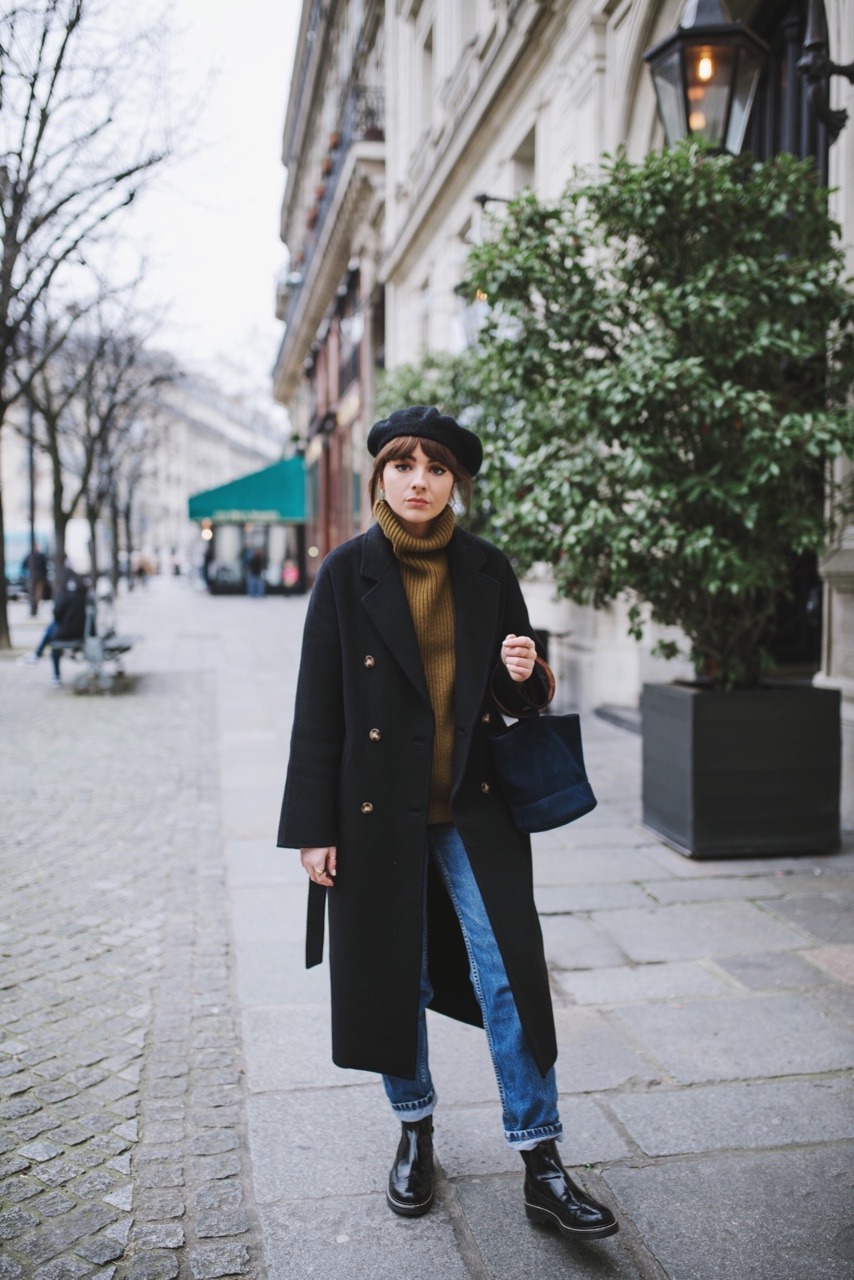 Sam and I have been looking at various destinations for a little getaway in February – I'd love to go to Venice, but we have also been looking at Seville. They are both in incredibly beautiful places that I have never visited, so I'm really finding it hard to pick between the two. If you have any recommendations, then I would love to read them in the comments below! I really like the idea of Venice – it looks so colourful and full of character, but when I googled the weather for Seville, it kind of won me over. We are hoping to get something booked over the next week – I'm sure I'll report back when some decisions have been made/I've based my whole trip around the Air BNB I've fallen in love with, anyone else guilty of that?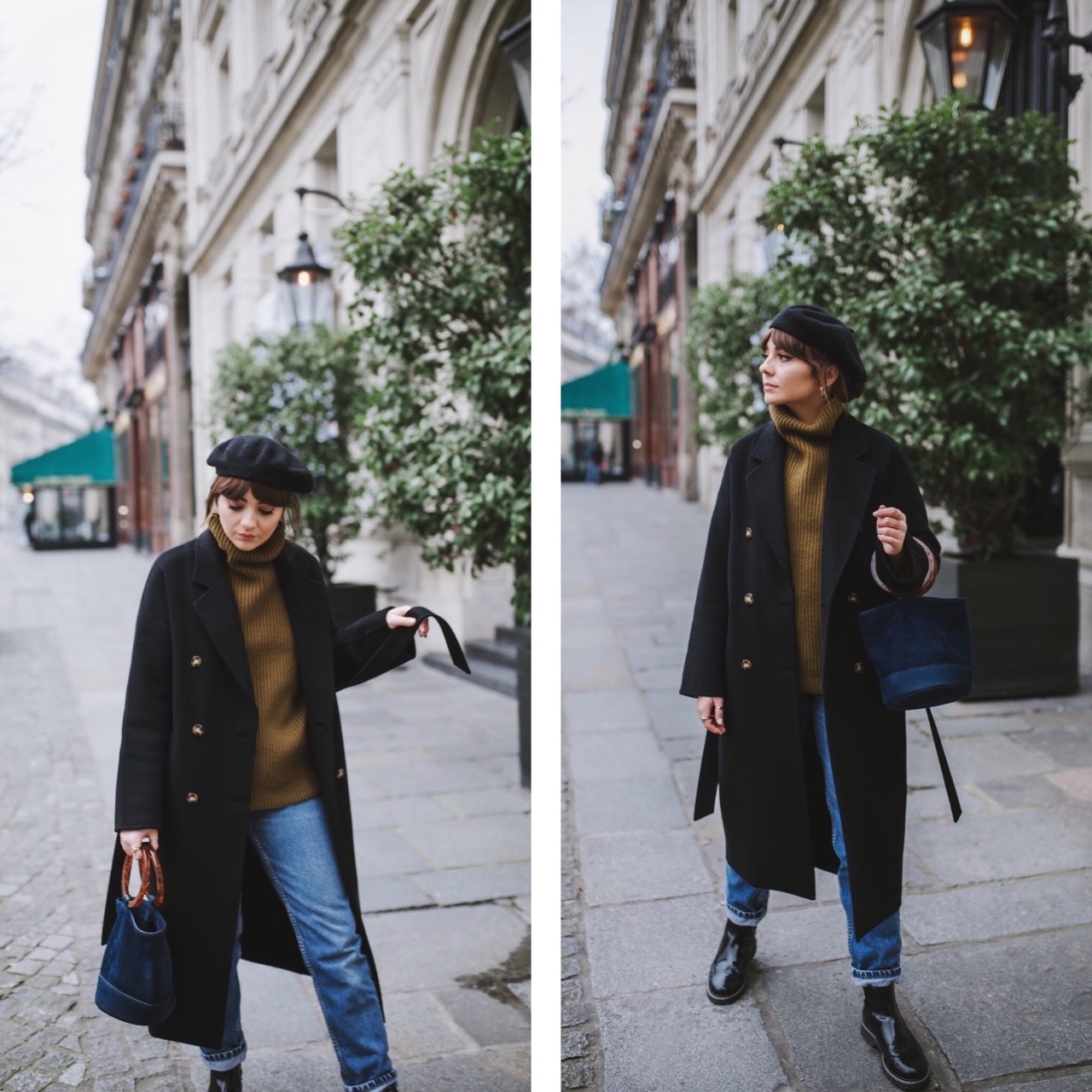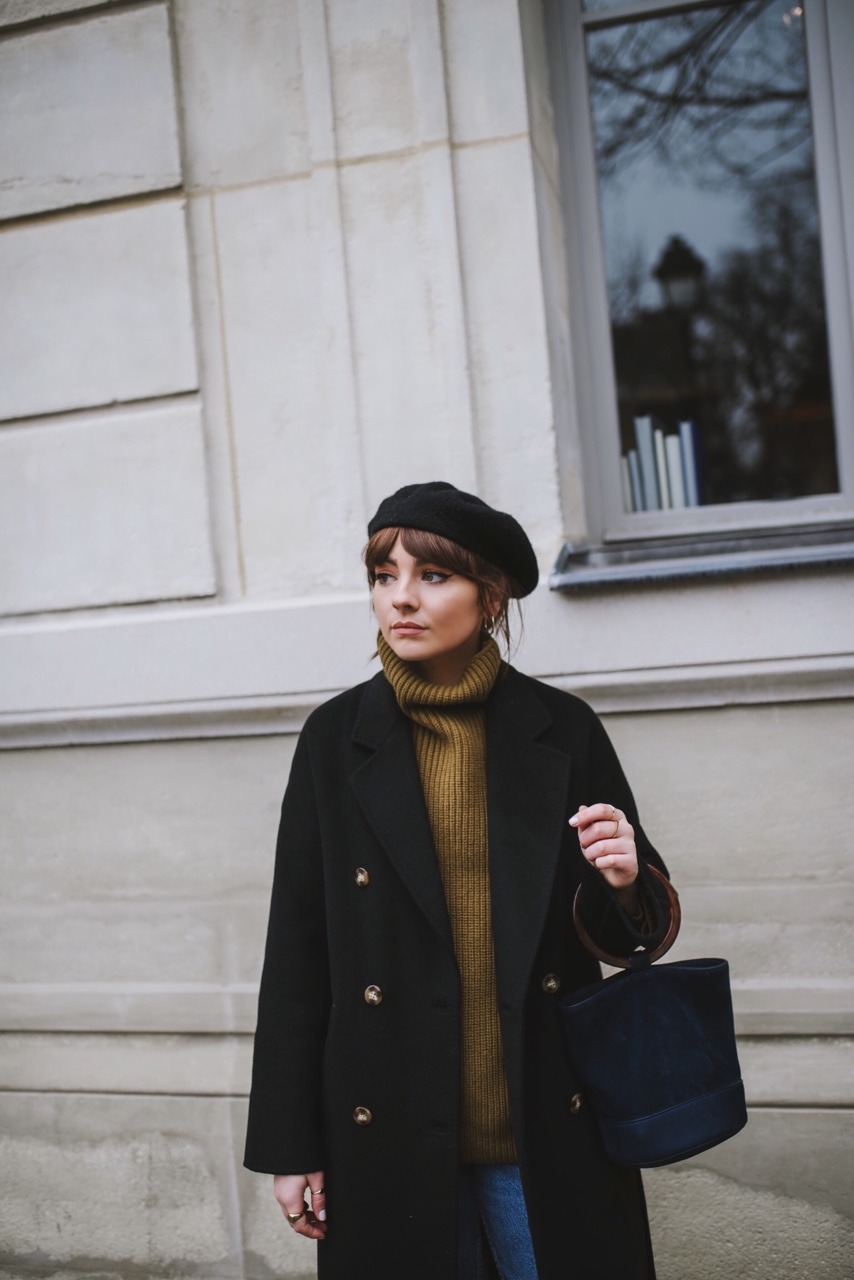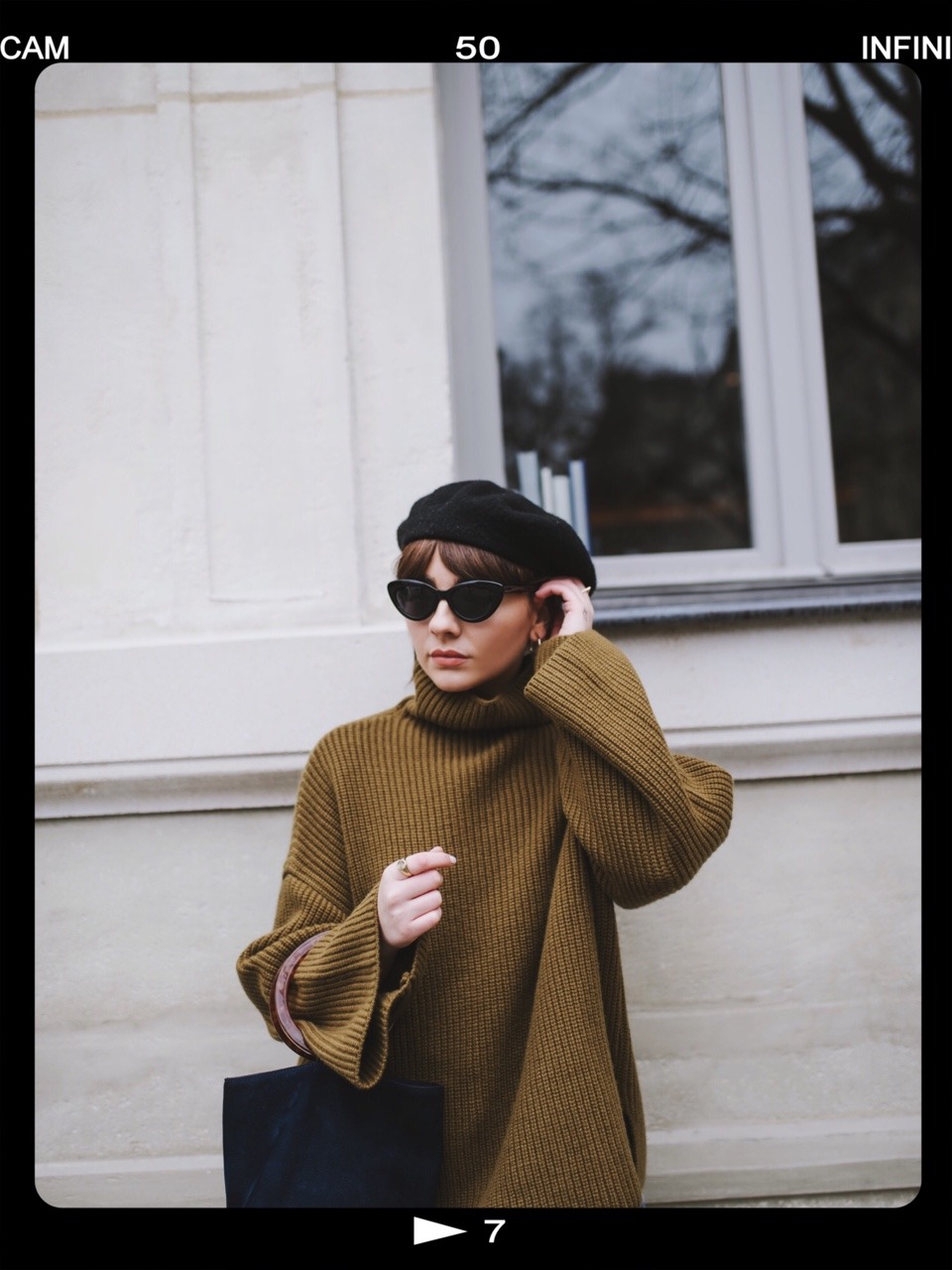 I've got a really bad case of wanderlust this year, I'm just keen to visit as many places as possible, and really throw myself into travelling more. It's obviously a privilege to be in charge of my own time, and not something that I want to look back on in years to come and feel like I took for granted. My sister is also currently travelling around Asia – it's something I've always wanted to do, but Sam has a full time job and limited holidays, so we can't really just take off for a couple of months. I'm sure at some point it's something we will make happen, but seeing more of the world can get tricky as you get older and gain more responsibilities. However, no excuses for me this year, even if it means travelling alone – it will also prevent me from spending money on things that I don't really need. Nothing makes me save money more than the promise of blue skies and dipping my feet in the ocean again… 
Alice x
---
Photographs taken in Paris, by Adriana
Coat – 12 Storeez (sold out/similar here & here) | Jumper – The Frankie Shop | Jeans – Vintage via Beyond Retro | Boots – Joseph | Beret – Topshop | Sunglasses – Mango (sold out/similar here & here) | Bag – Simon Miller
SHOP THE LOOK