Many of us will be gearing up for another very 'local summer' again this year – a summer with less travel than we might of hoped for, but one that we are determined to make the best of (despite the current lack of sunshine). For me, that means exploring every corner of the city I call home, and booking little staycations whenever I get the chance…
It also means that my wardrobe is leaning heavily towards 'summer in the city' – I've been browsing for those high summer pieces a lot less, and instead opting for comfortable breezy pieces that I can stroll around Manchester in for hours on end. The days of browsing for the perfect swimwear and beach cover up feel like a very distant memory, but I thought I'd talk you through some of the current pieces that have been keeping me sane, and will also make great travel companions when the time eventually feels safe again…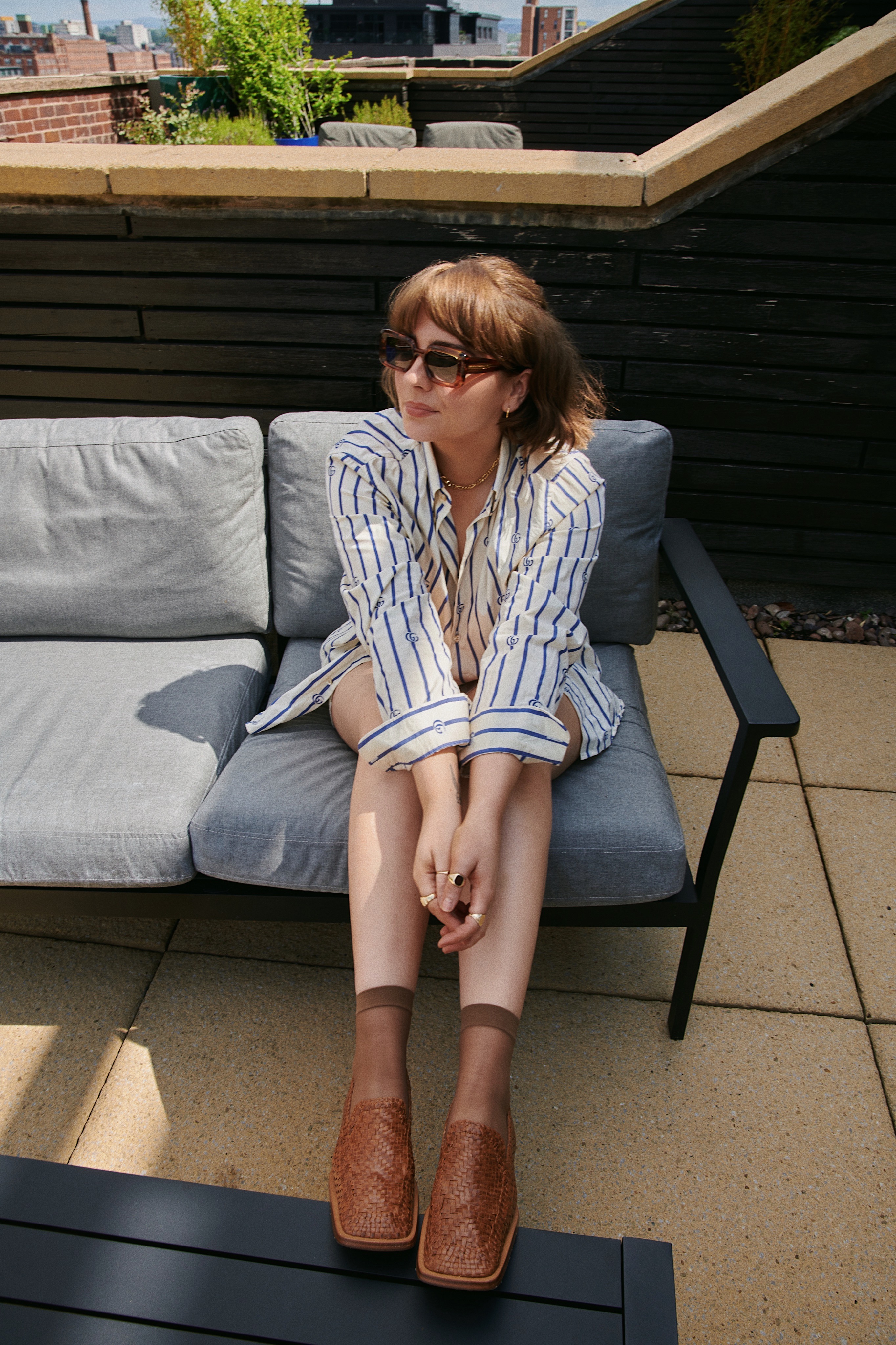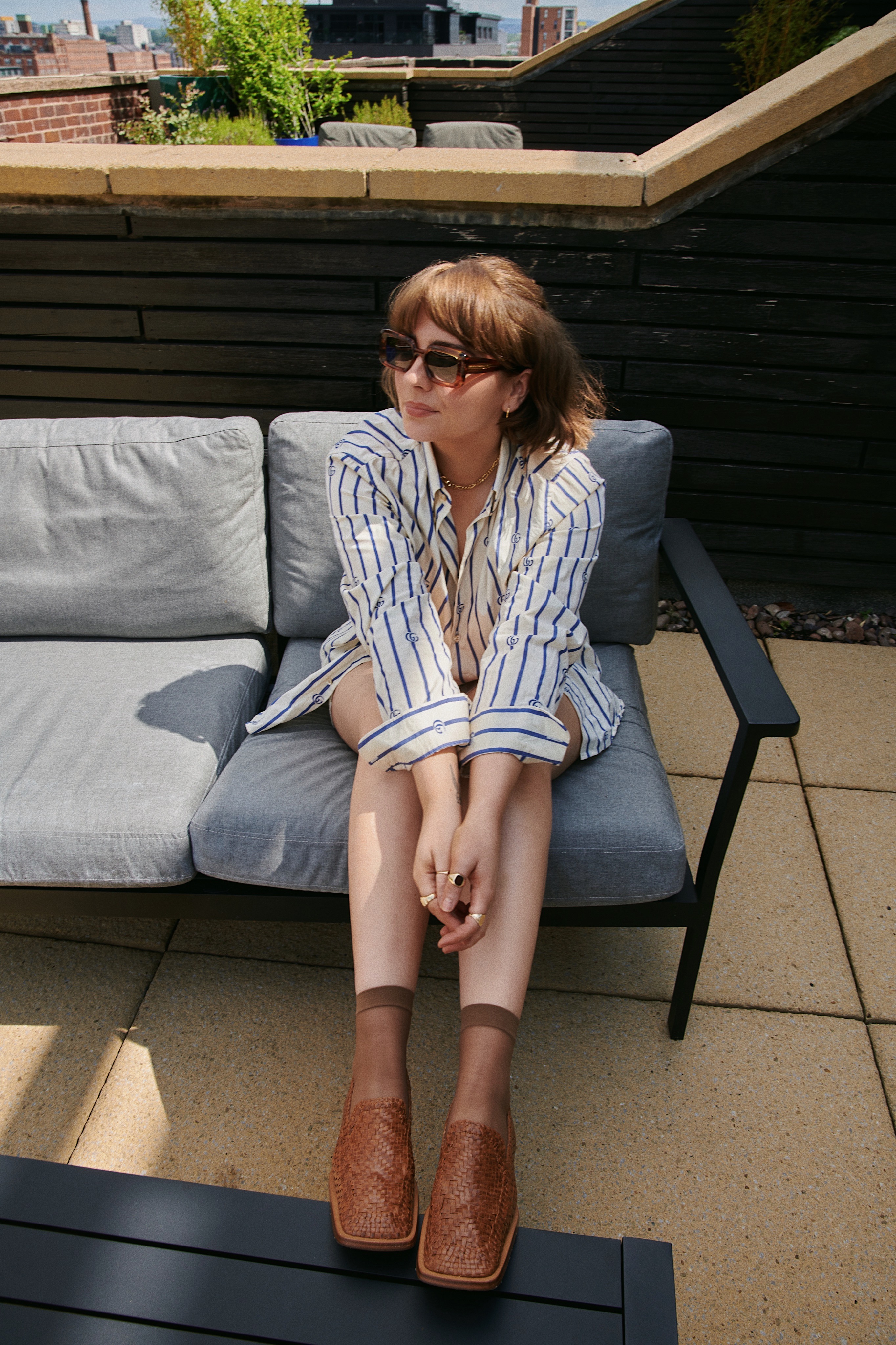 First up, this Gucci mens shirt that I bagged in the sale a while back – it's the perfect striped shirt that feels smart enough to style up for the evening time as well as looking great thrown over shorts or trousers for the daytime. I know it's a piece that I'll be wearing and loving for many years to come, and I feel slightly smug that I managed to get it in the sale too! I'm rarely successful when it comes to sale shopping for the items actually on my wish list. I haven't seen this one online since I got mine but they do have a similar/slightly less bold design available here. However, you really don't need to splurge on a striped shirt – it's one of those items that always looks great no matter what your budget is. In other words, it's very hard to get stripes wrong…
I'm just wearing it here with some beige linen shorts that I picked up from The White Company – I know you can't see them and I could be wearing knickers for all you care, but I'll link them here in case you're in the market for some! (They go in and out of stock so keep checking back). I've also been loving sheer socks and loafers recently – if I can't sail the Amalfi Coast then you can bet I'm going to be living out my preppy summer city dreams instead. These woven beauties are by the wonderful Miista and I can't recommend them enough! The woven material is super stretchy and soft so they are surprisingly comfortable without socks too. I also think they would look very chic as an alternative (slightly daring) wedding guest shoe option amongst a sea of colourful strappy sandals…
P.S, the sunglasses are from Gigi Studios who were a recent discovery and they have some really lovely pieces!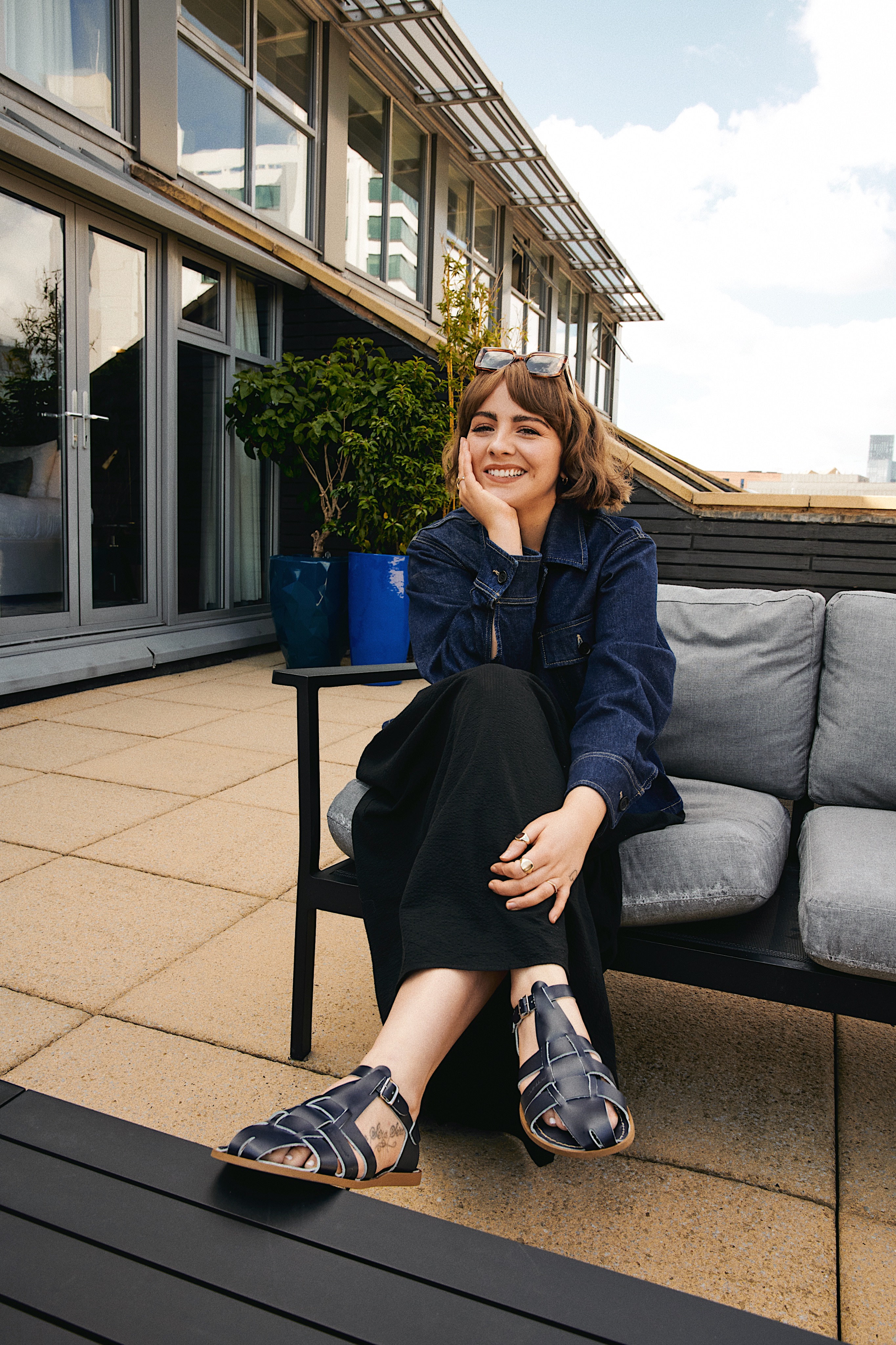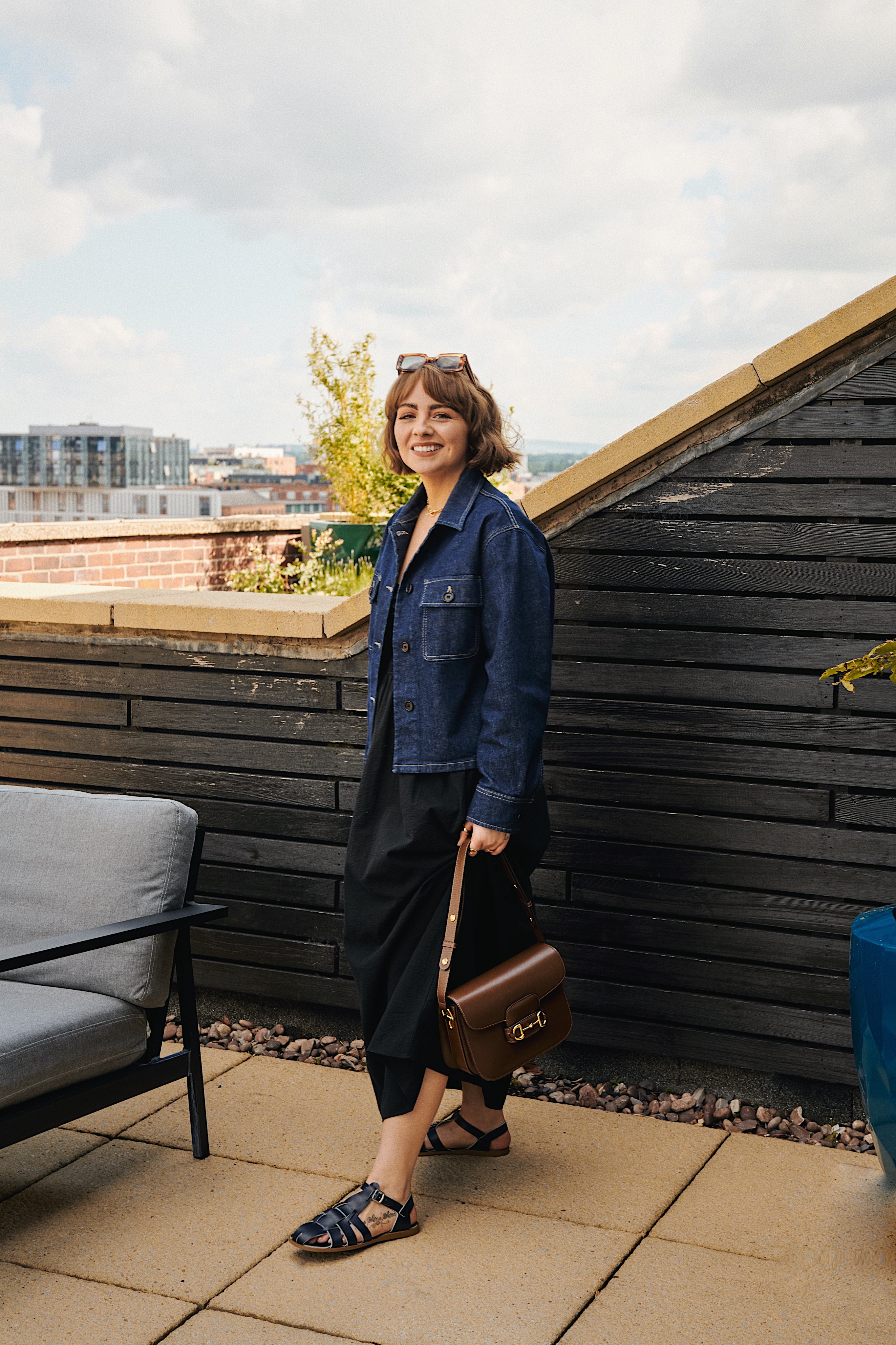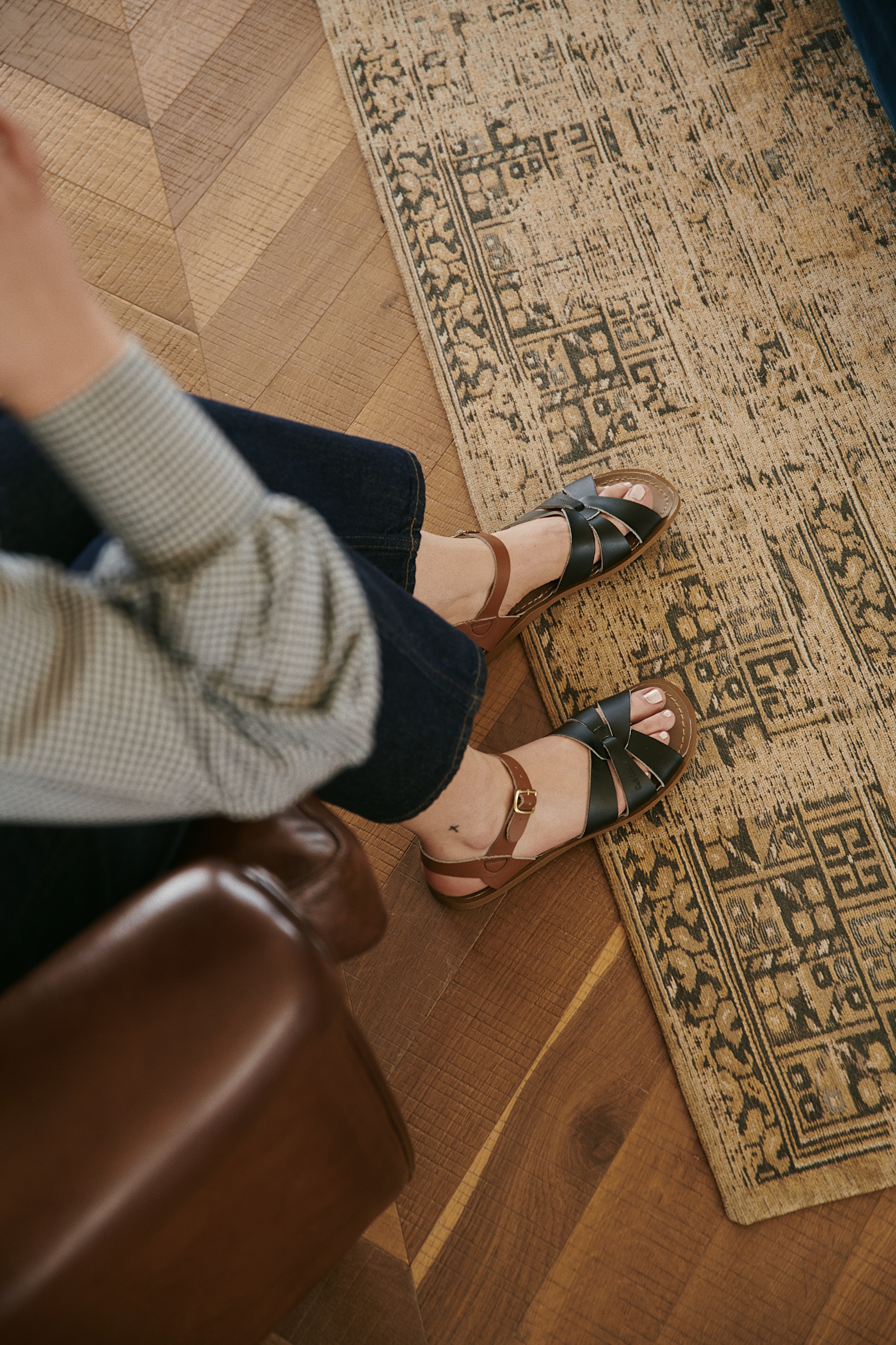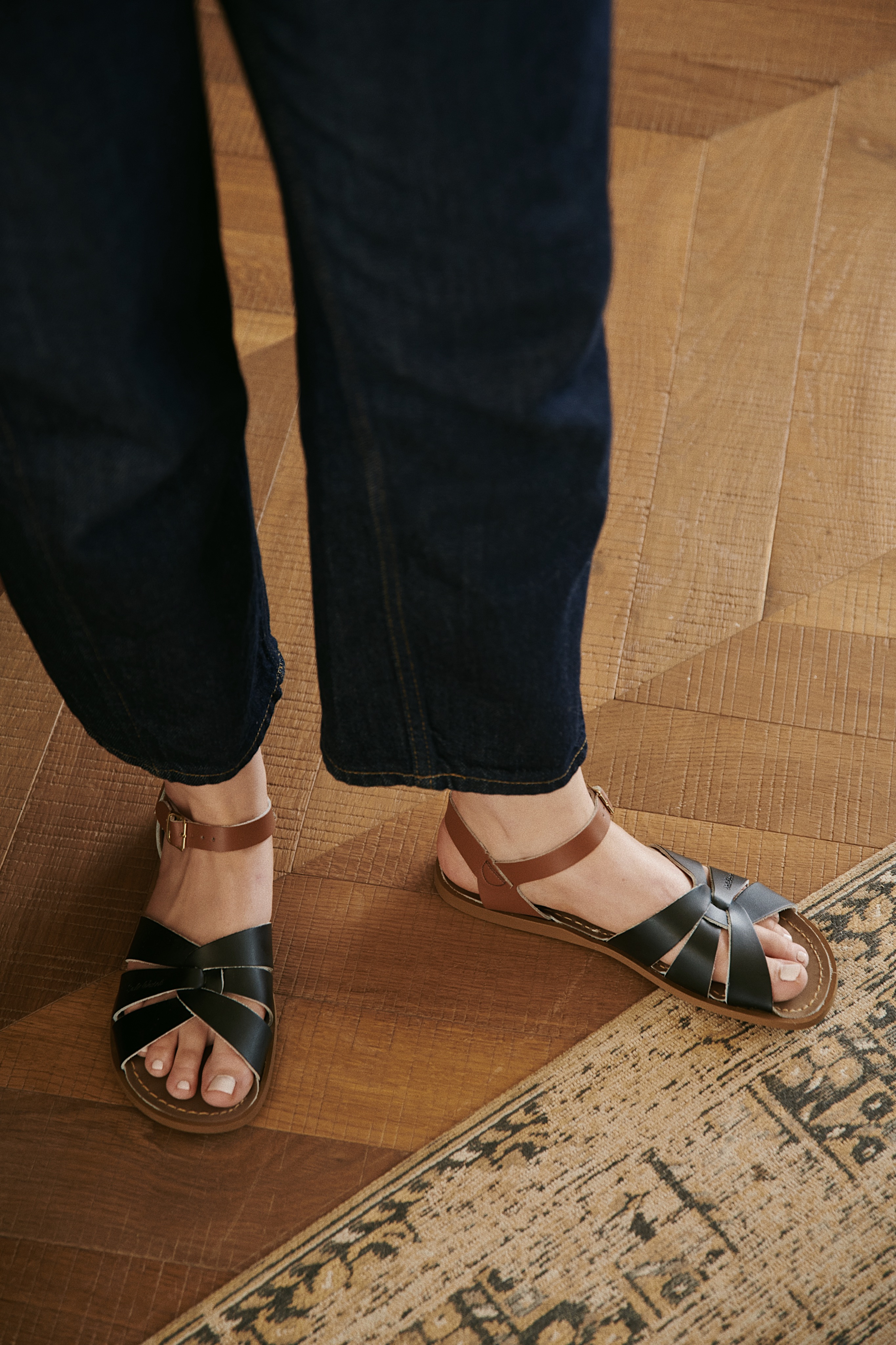 You might have seen that I recently shot these images in collaboration with Saltwater Sandals over on Instagram but I really wanted to share them on the blog too! This isn't paid for in any capacity, but I thought I'd talk you through my outfits in a little more detail…
I'm wearing a long floaty black dress from Envii – a new Danish brand on my radar lately that I'm really impressed with! They kindly sent me this black smock dress which is made from the softest cotton material and is a really flattering length. I love how long it is because it means I can play around with different shoes peaking out from beneath it and it's also not going to blow up when I'm walking through central Manchester! I've also worn it with a little white t-shirt underneath too and I love how that looks. Also, because the material is a lovely thick cotton, I think this is the type of dress you could definitely style up during the winter months with a turtleneck underneath and some trusty ankle boots…
I'm also wearing a black top by Envii in the last image too! What a top. I love anything backless/with an interesting back detail and this kind of top is the perfect little black top that you can style over and over again in so many different ways. I'm wearing it with some brown vintage trousers but it also looks amazing with jeans and strappy sandals for summer evening drinks! I'm also picturing it worn with a long silk floral skirt and some chunky loafers…
And yep, as you can see, I'm still living in my Filippa K denim jacket (best denim jacket I've found to date) and it's also now in the sale if you've had your eye on it! I have a size 38 and it's the perfect slouchy/boxy fit on me for reference – I'd recommend going one size down if you want more of a fitted/tailored look.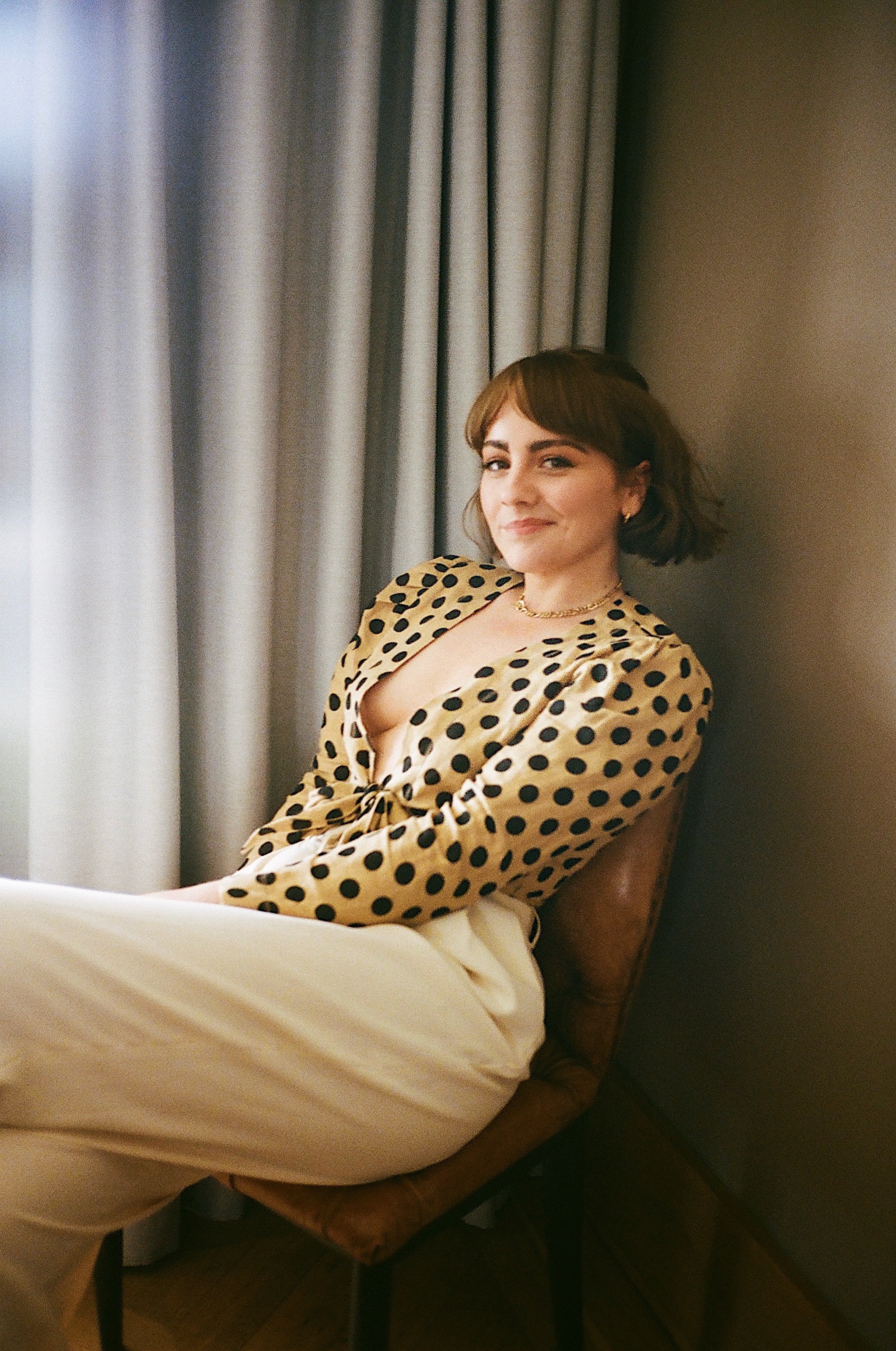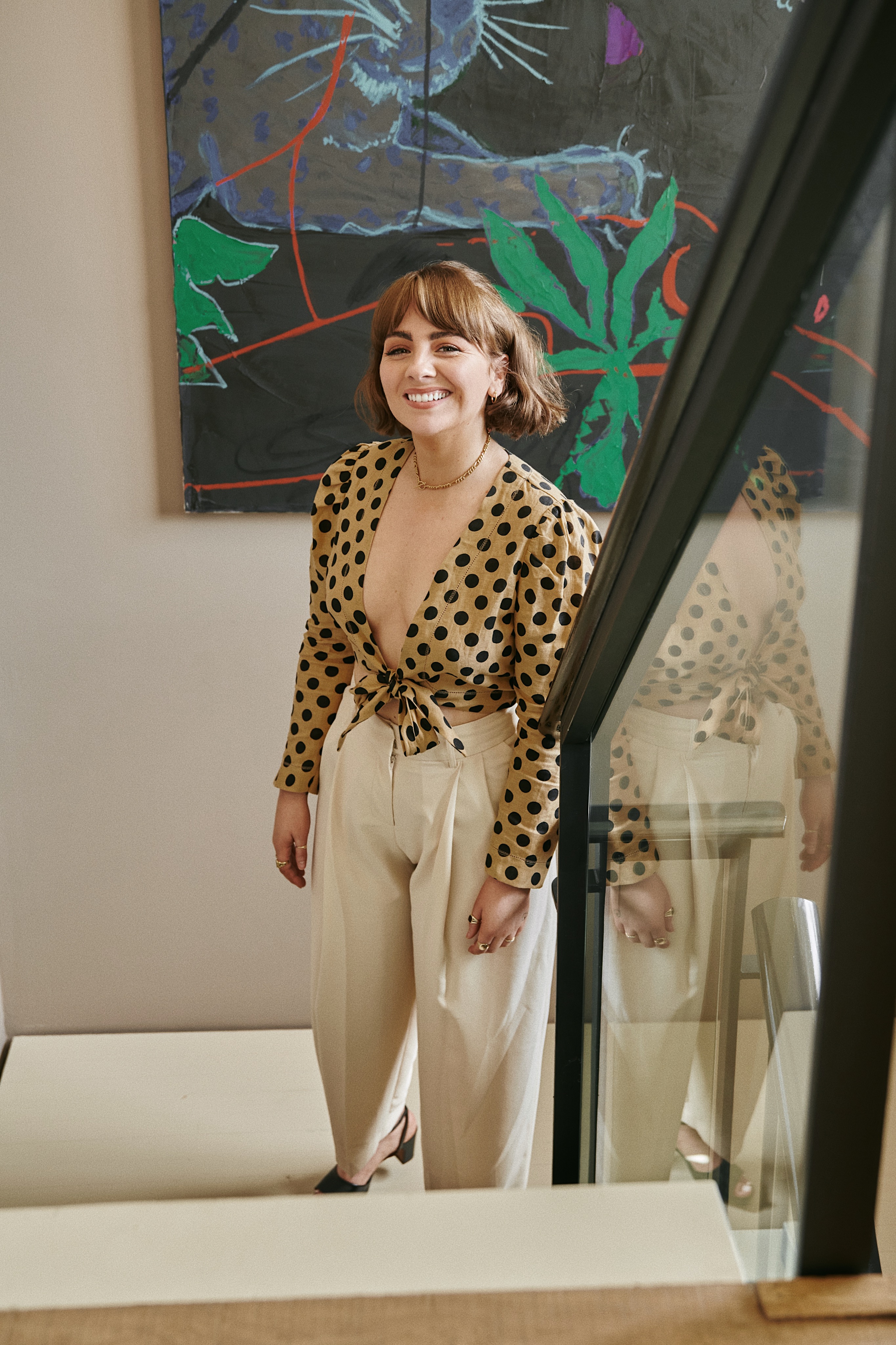 You might have seen this polka dot top before – it's a linen piece by Lisa Marie Fernandez that I got a few years back and I look forward to wearing it every summer! I also have it in brown and I just love the fit of them. They have slightly puffed sleeves and then you can tie them as tight or as loose as you want. They are quite 'booby' tops that I usually reserve for holidays abroad, but when life throws you a pandemic, you still gotta wear your favourite top…
I waited for both pieces I have in my collection to go into the winter sale but with some strange stroke of luck they are still available over on The Outnet with 70% off so now is the time to strike. They actually have tonnes of Lisa Marie Fernandez pieces available which is great as it's not a brand I would invest in when it's full price due to the very 'high summer' nature of most of the pieces (I try to be realistic about where I live in the world). They even have the matching shorts to this polka dot top and you'd be correct in thinking I'm tempted…
I also just wanted to give these Whistles heels a special mention heels because I feel like I've finally found the perfect black strappy mid heel that match with everything and don't hurt my feet! They have a really beautiful looped design on the back of the ankle too which just really elevates them from your standard black summer heel. I've worn them so much already!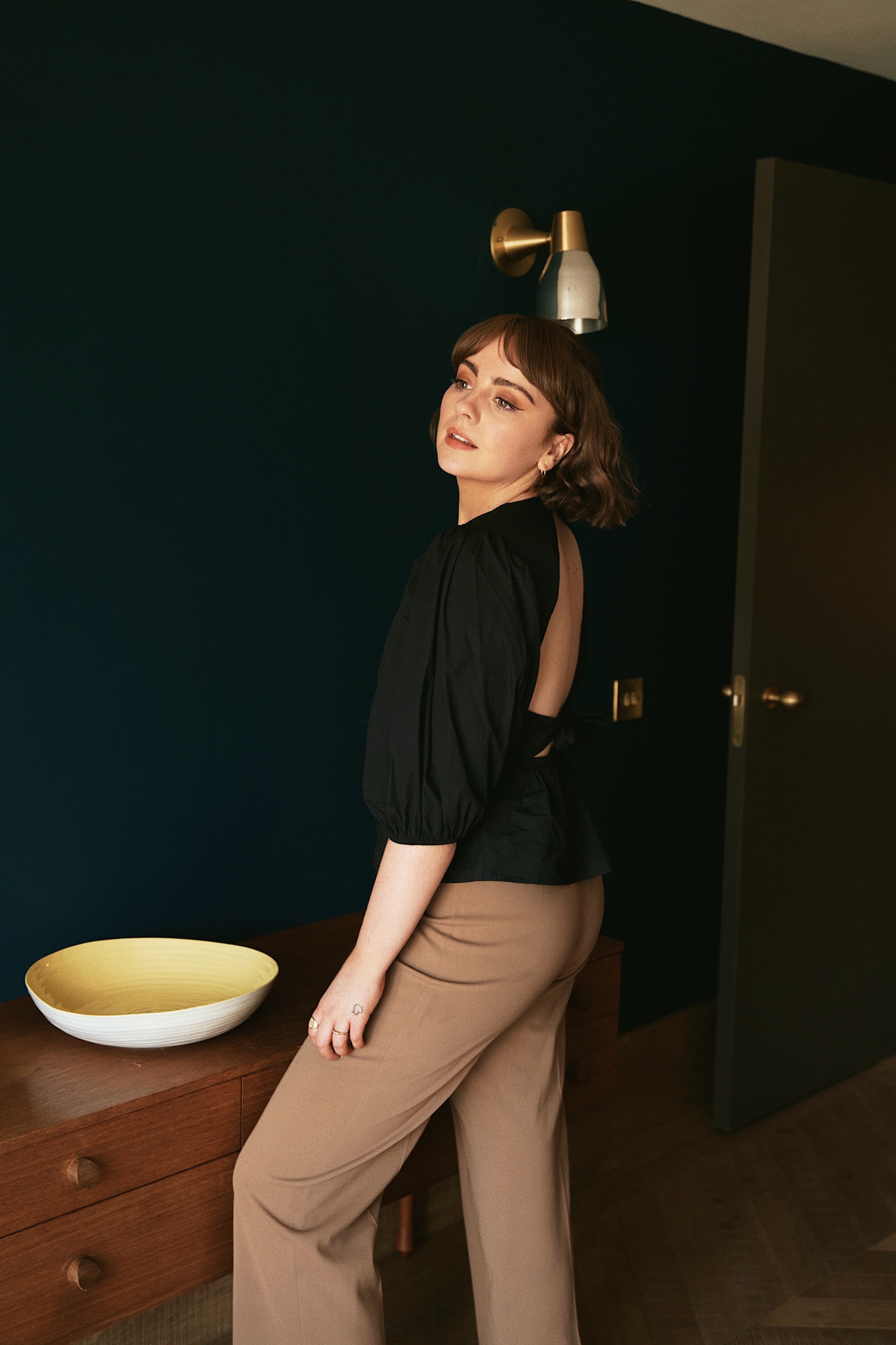 I hope this post was useful in some way and that it's served up a little outfit inspiration if you needed some! I'll link everything I can below along with similar pieces for anything I can't find.
As always, thank you for reading! I hope you're doing okay out there & looking after yourself – life feels like it either moves a million miles per hour at the moment or not at all. It can feel heavy and exhausting so make sure you're prioritising things that bring you joy…
Alice x
---
Photographs taken by Catherine Booty 
SHOP THE LOOKS