Working for myself means that I no longer experience the usual office environment that I was once accustomed to – my office is now a compilation of various coffee shops and home surfaces. Whatever it is that I have going on from what week to the next, I'm lucky enough to be able to carry my work around with me. It's this flexible nature of the freelance world that I will never take for granted. Even just the simple things like being able to book a dentist appointment for whenever suits me best – it can make everyday life a lot less stressful when you're in charge of your own routine. However, one thing I do miss is getting dressed for work every morning – the majority of the time I work from home, which means I have a bad habit of gravitating towards sweat pants. I'm particularly guilty of this during the winter months, and sometimes it's nice to throw on an outfit that inspires me to get down to business (my to-do list that is) …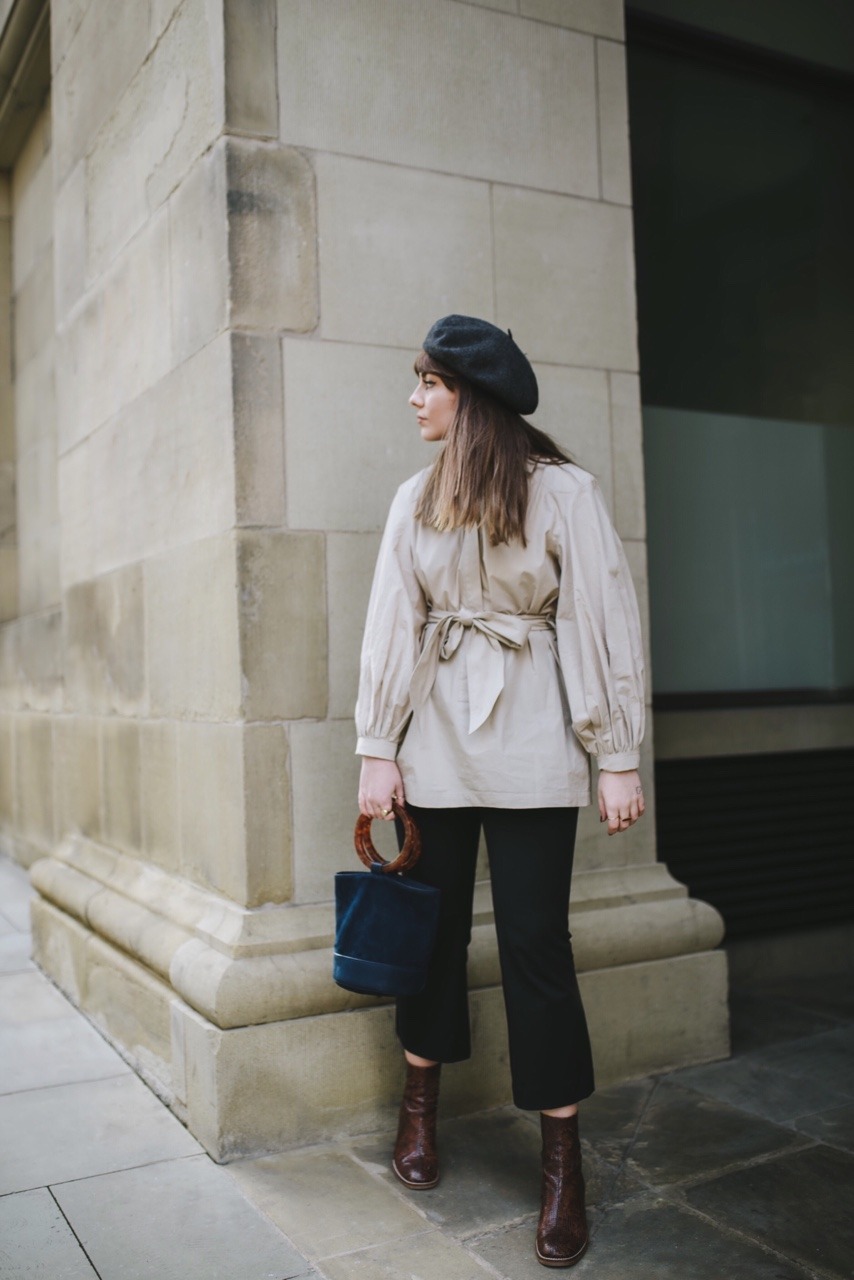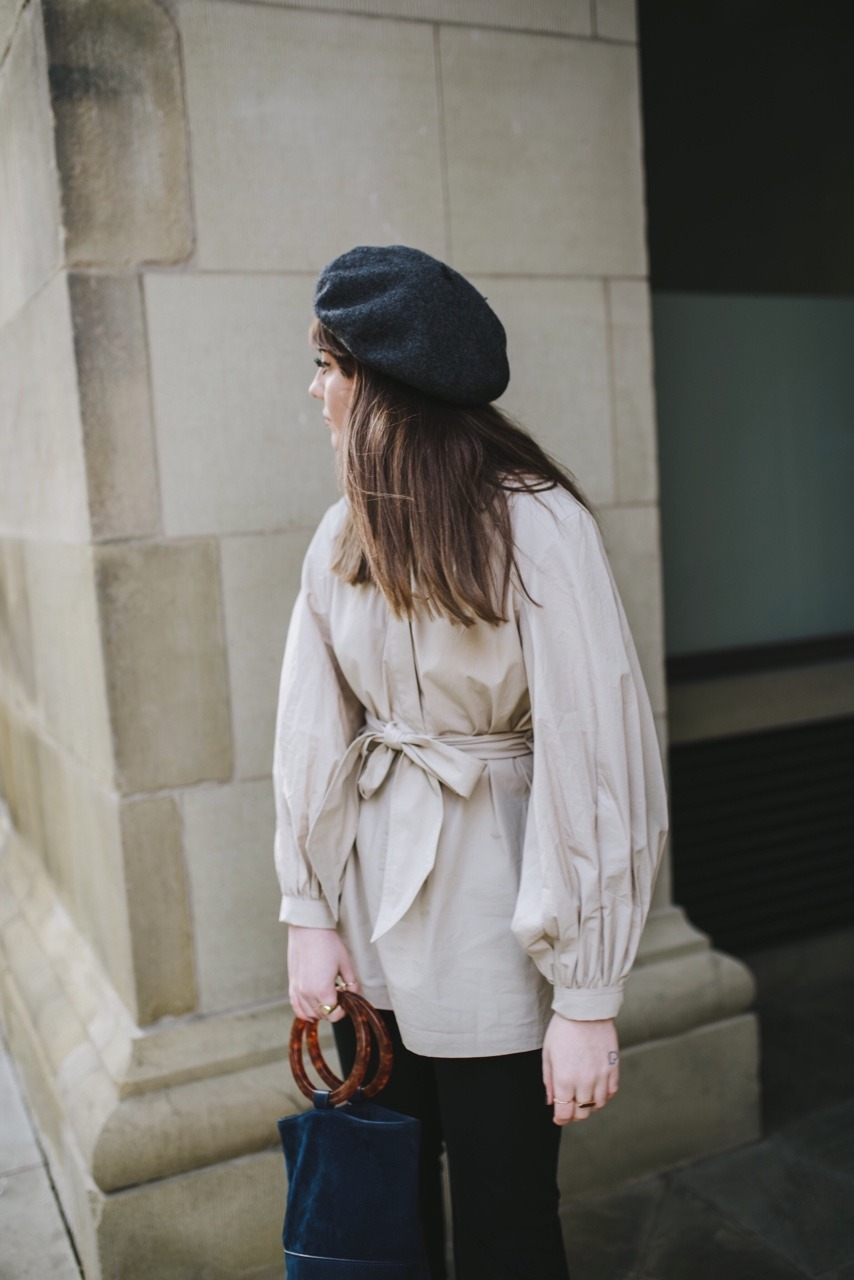 Admittedly, If I know I need to sit down and get some serious work done – chances are my writing will be better if I'm completely laid back and comfortable. However, I really enjoy the rare days when I don't have an endless to-do list, and can head to a few meetings in town – this is usually when I ditch the jeans and opt for an outfit that makes me feel a little more powerful. Whenever I'm meeting with a brand, or I feel nervous/just generally want to make a good impression – I'll opt for a pair of trust black trousers and some statement shoes. Usually, I'll throw on some some sort of blazer and a hand-held bag to really make me feel my most confident – other times a masculine shirt and a belted coat can make me feel rather grown up.
It's funny that I'm twenty five and I still don't feel like a grown up – does anyone ever really reach that point? Or do we just keep getting more and more responsibility that we have to blag our way through…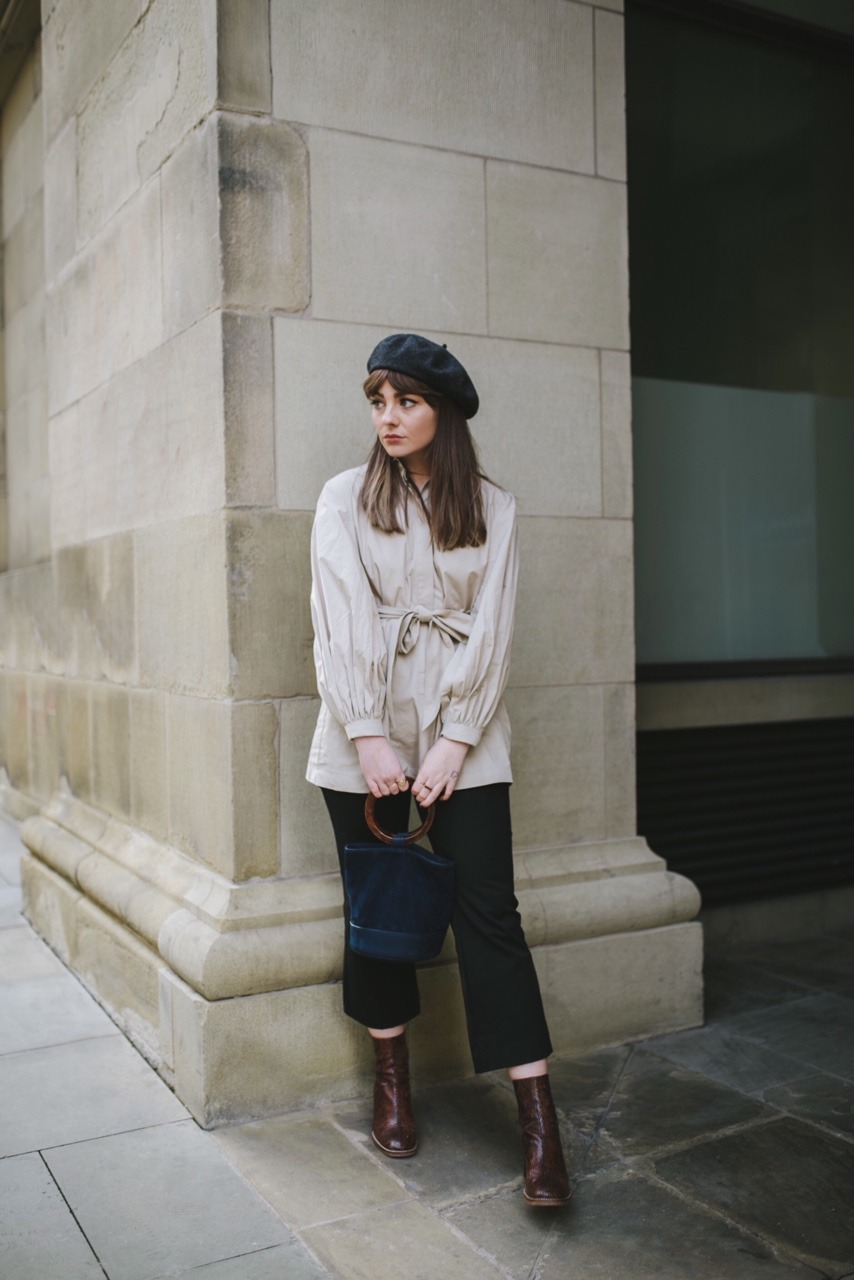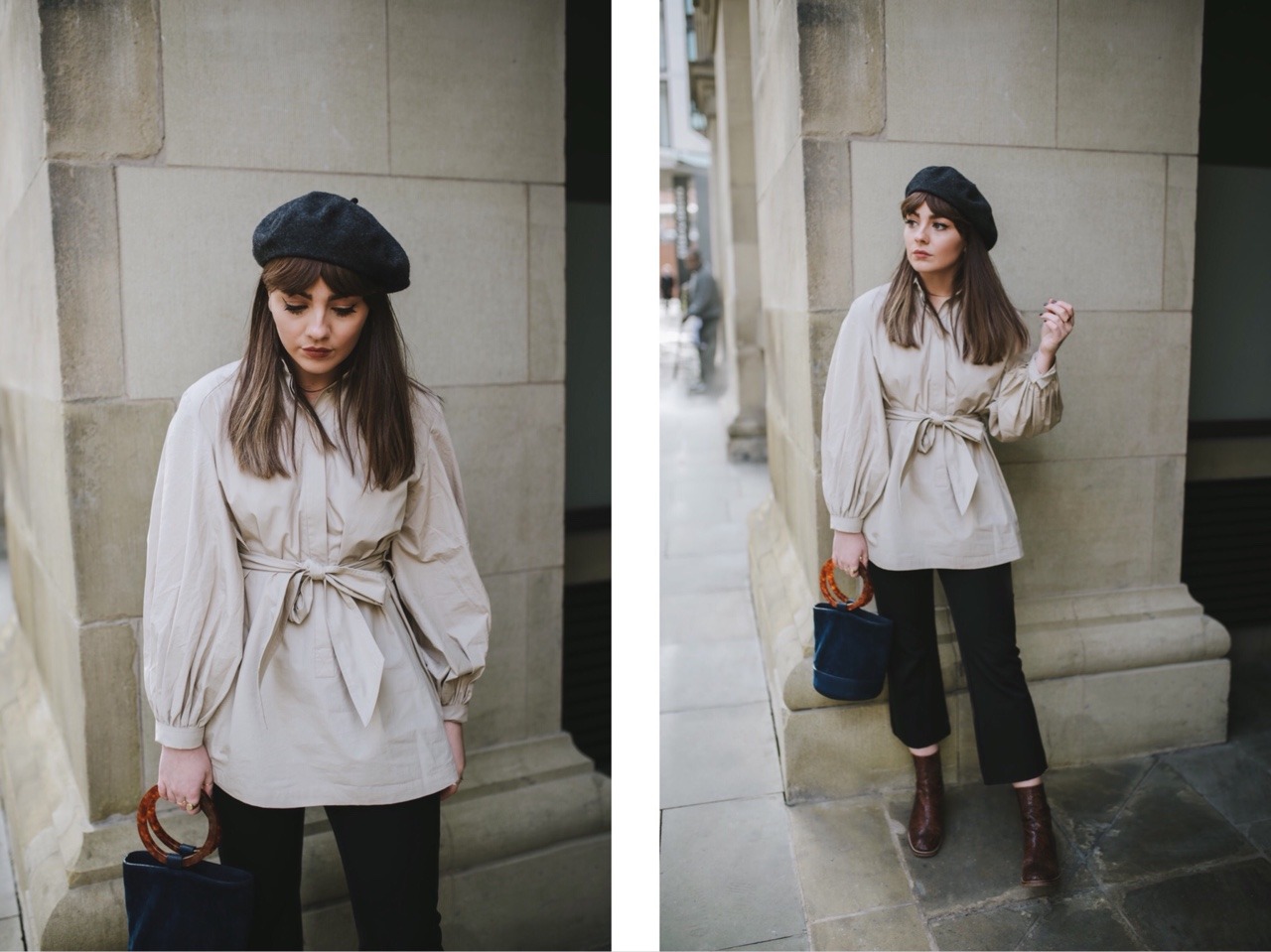 I've kept it no secret that I love the belted trend – as someone with curves, I find it really flattering to wear something that nips me in at the waist. I recently found this fancy balloon sleeve shirt whilst online shopping, and it seemed like the perfect piece to have handy in my wardrobe. It's great for meetings, or smarter events when I want to feel really put-together. I opted for this beige colour but it also comes in a beautiful classic blue shirt shade too – I definitely recommend sizing down too, as It comes up extremely oversized! I have it in a size six which is nothing short of a miracle, so just something to consider before you buy…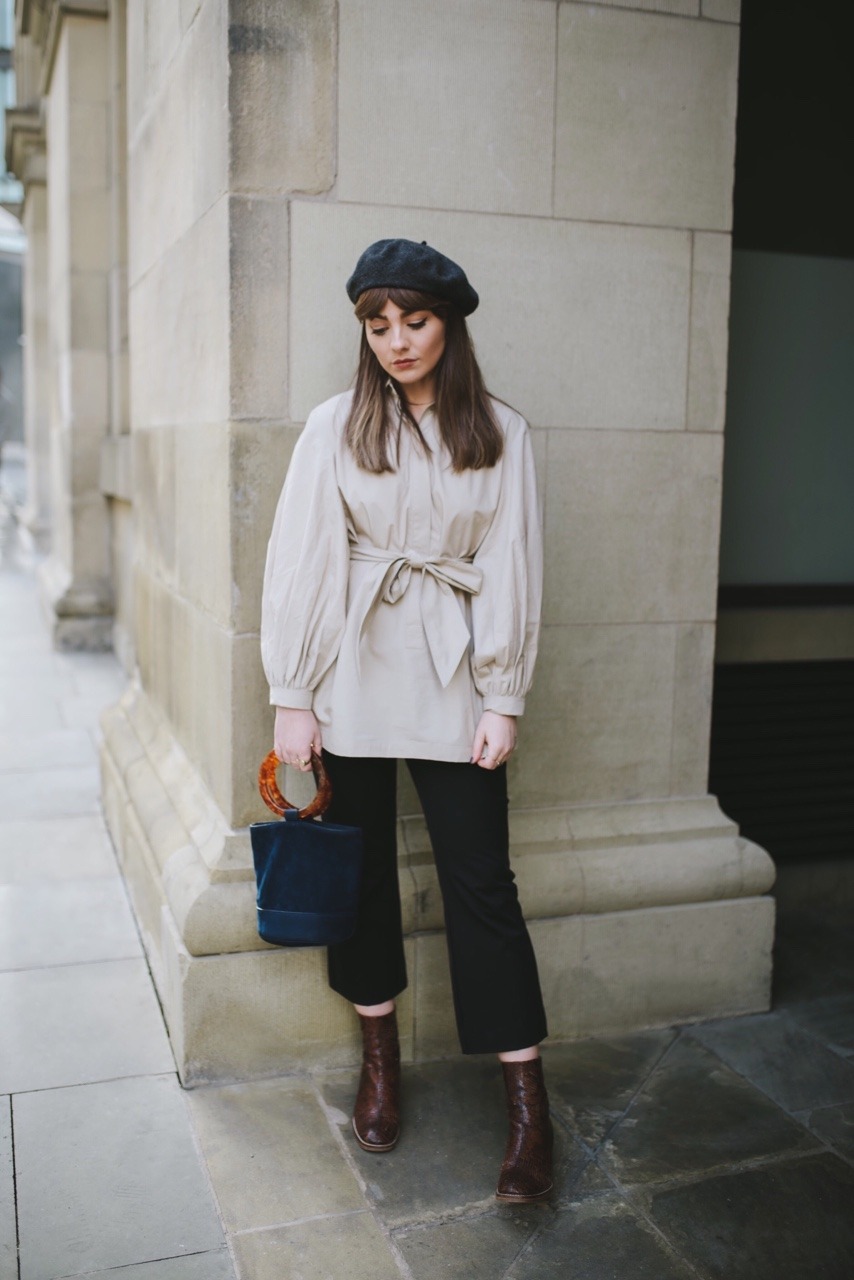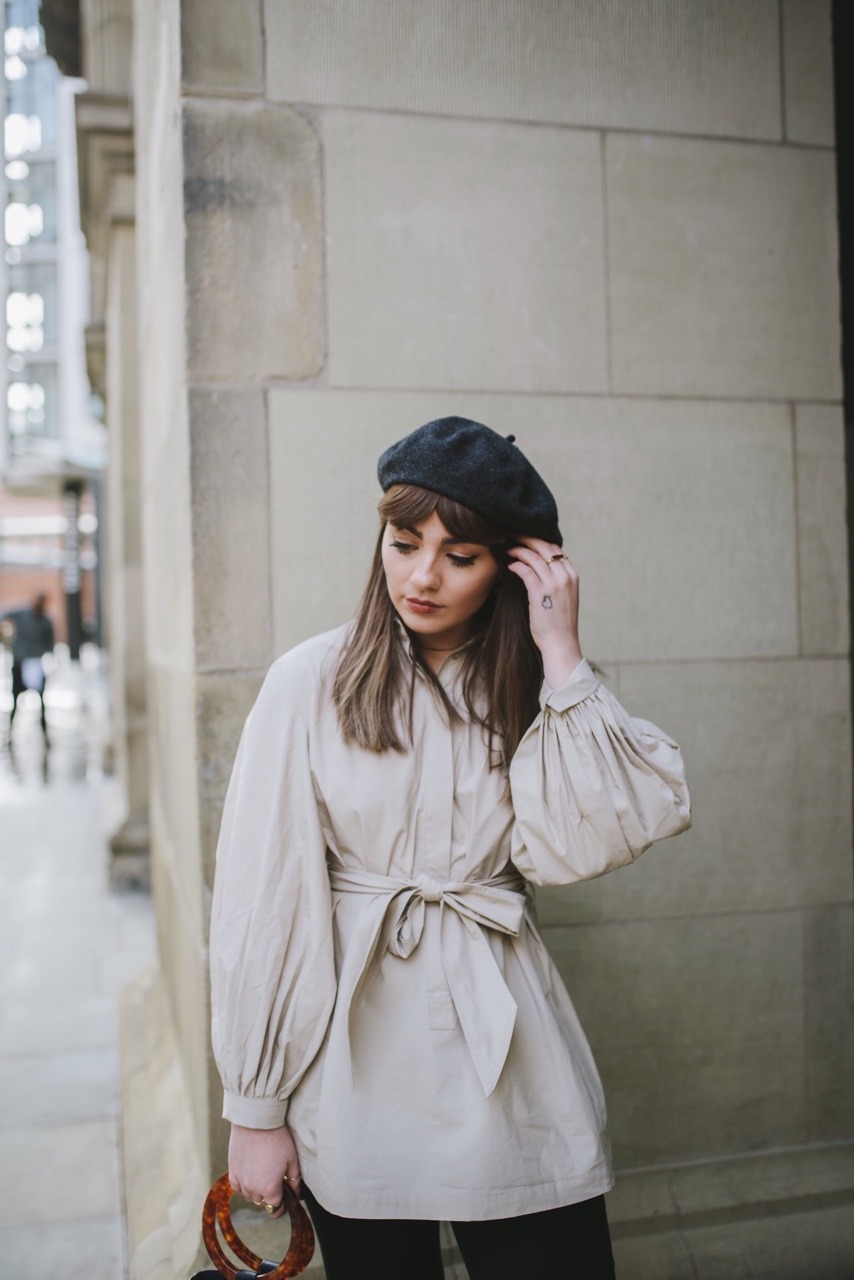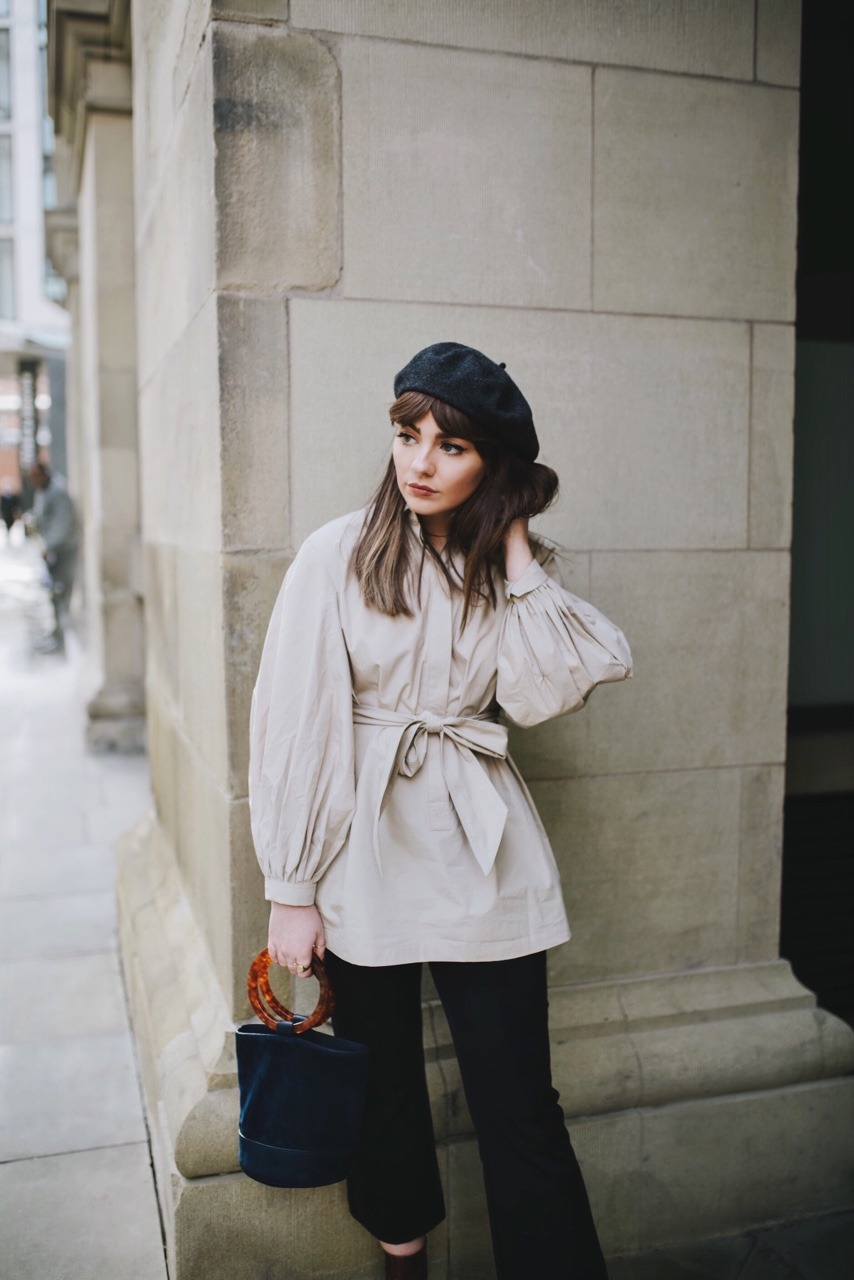 If you're lucky enough not to have a set uniform for work – one way to make your weeks a little more colourful is to create your own. You don't have to invest in lots of different pieces to look great – you can mix and match with basic pieces that you most likely already own…
Black trousers are an absolute staple, whether that's a chic pair of crop flares, or some masculine style culottes – gravitate towards whatever make you feel the most confident and you can't go wrong. It's also never worth buying a pair of trousers that aren't comfortable enough to sit down in for long periods of time – I've made that mistake before, and there's nothing worse than being sat at your desk all day in a pair of pants that are cutting off your blood circulation via your bum cheeks. Choose wisely, and always opt for comfort – these ones are perfect because they are elasticated, but still have a really structured look to them. They are basically magic…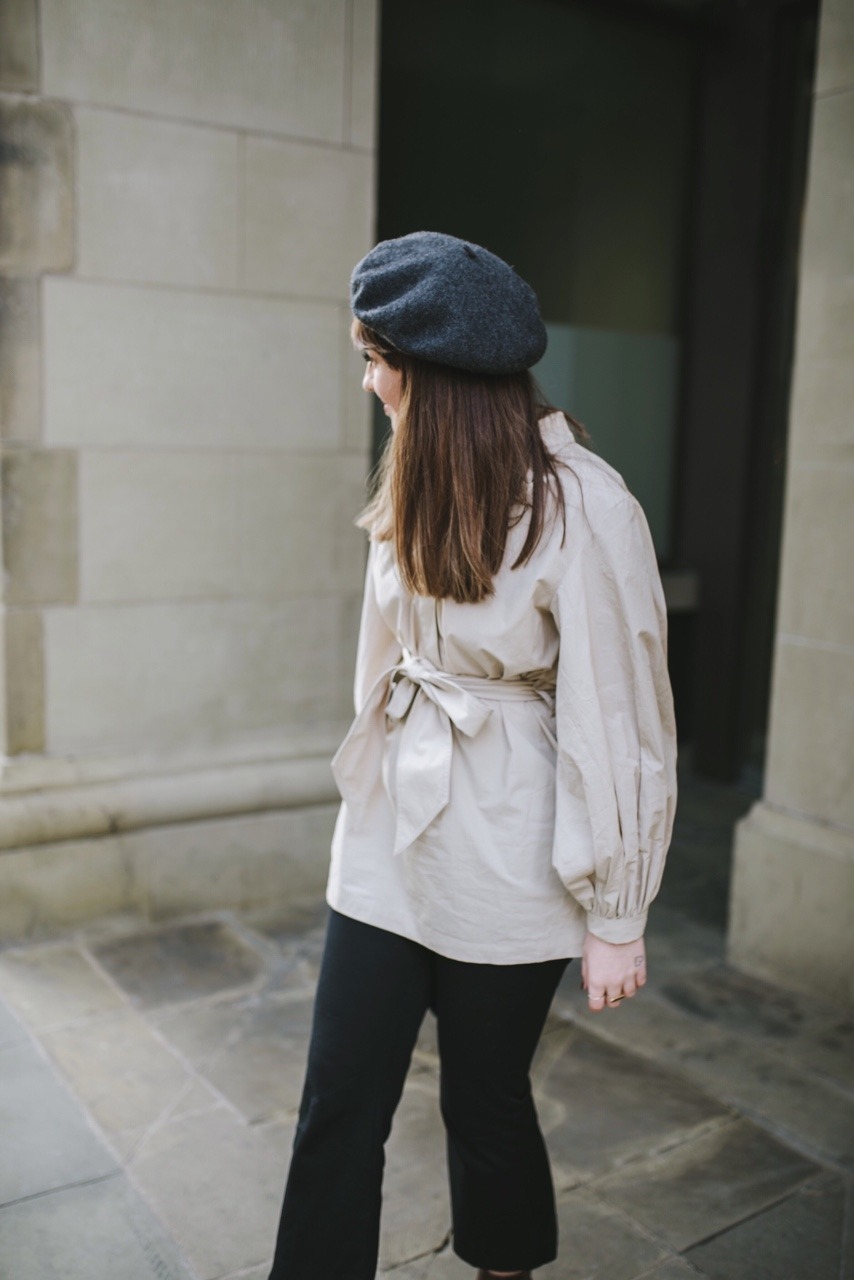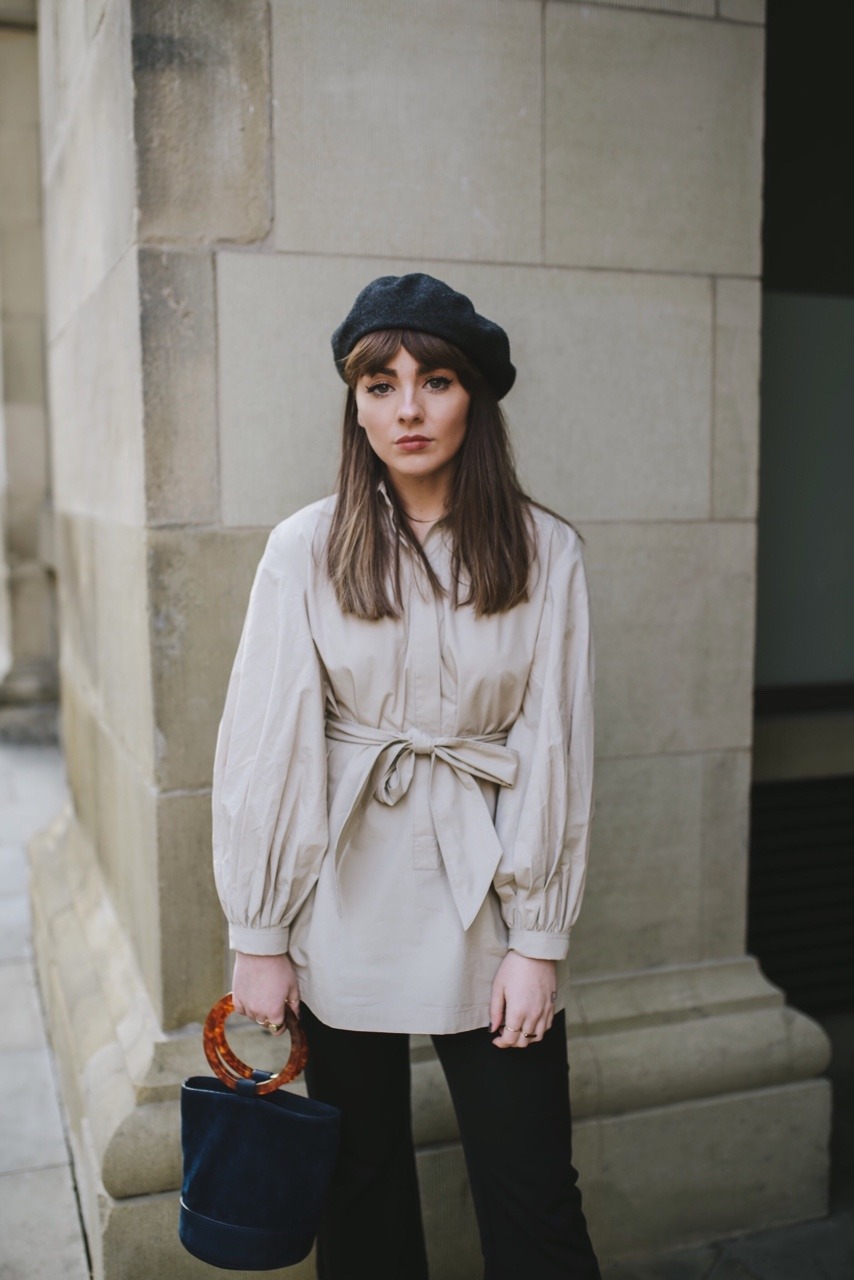 Invest in a couple of oversized shirts and you'll never have nothing to wear – whatever your preferred print, there's a suitable shirt for you just waiting to be discovered. I have enough shirts to sink a small ship, but there isn't one single piece that I don't get my wear out of. Wear them layered with a smart blazer for Spring time, or throw on a crop jumper for those inevitable cooler days. Whatever you style, shape, or occupation – a great shirt will never feel out of place…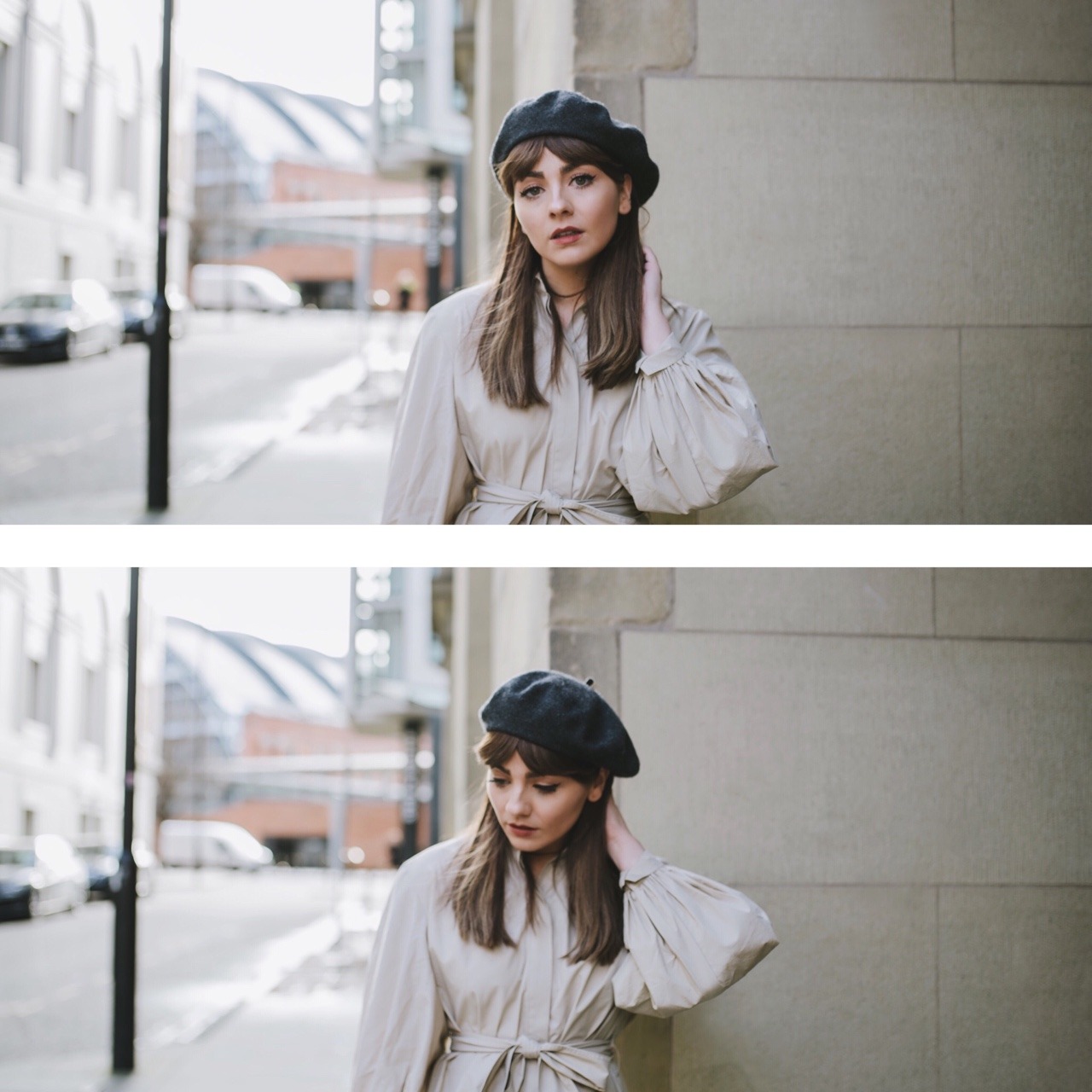 Add some statement boots and be your own boss – nothing makes me feel more powerful than a great pair of boots. It's one guaranteed way to add a bit of I'm with the band edge to any simple outfit. If you follow me on Instagram, then you may have noticed that these Miista boots have rarely left my feet – I couldn't recommend them enough if you're looking for an insanely comfortable pair of everyday boots to give you some added height. I can stroll around in them for hours on end, and they add a bit of interest to any minimal outfit.
It's important to remember that just because the day ahead might feel boring, it doesn't mean your shoes have to be…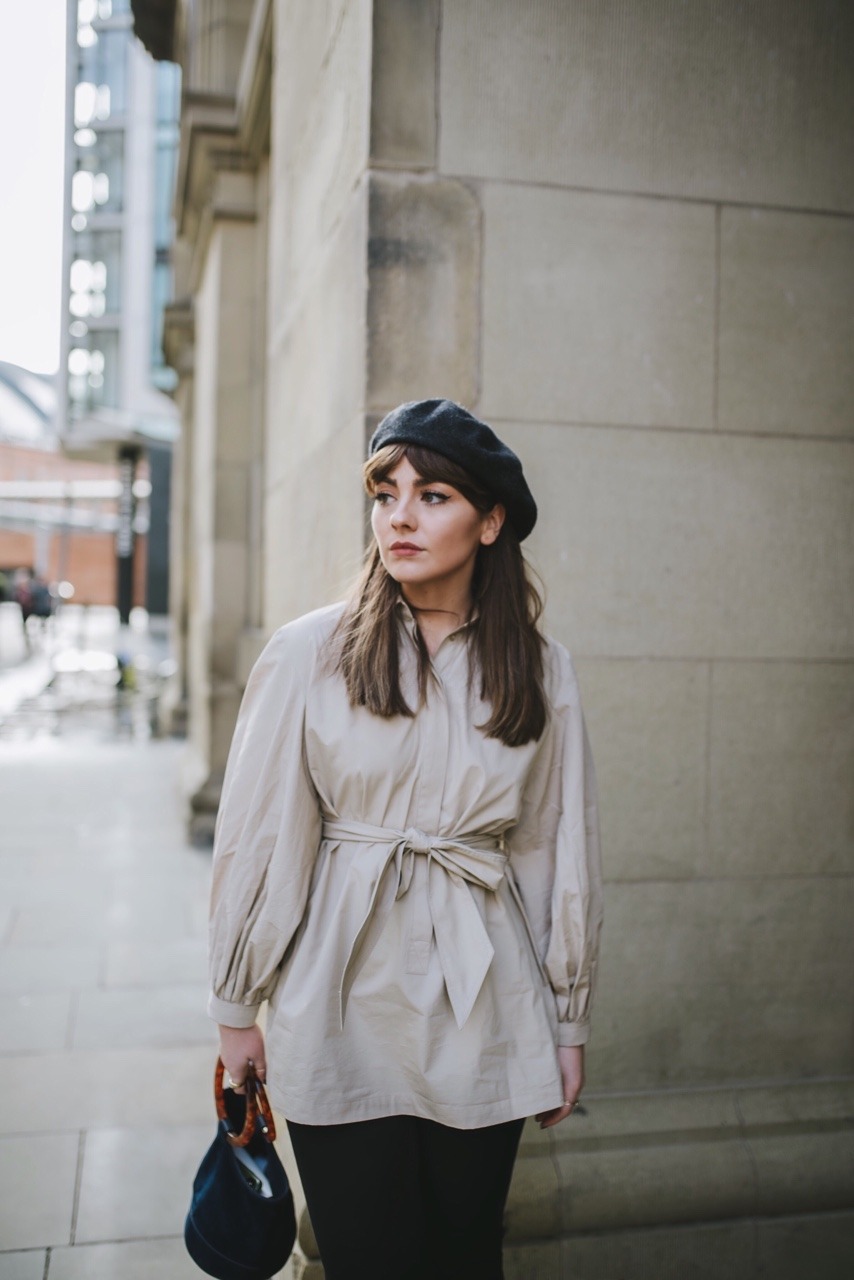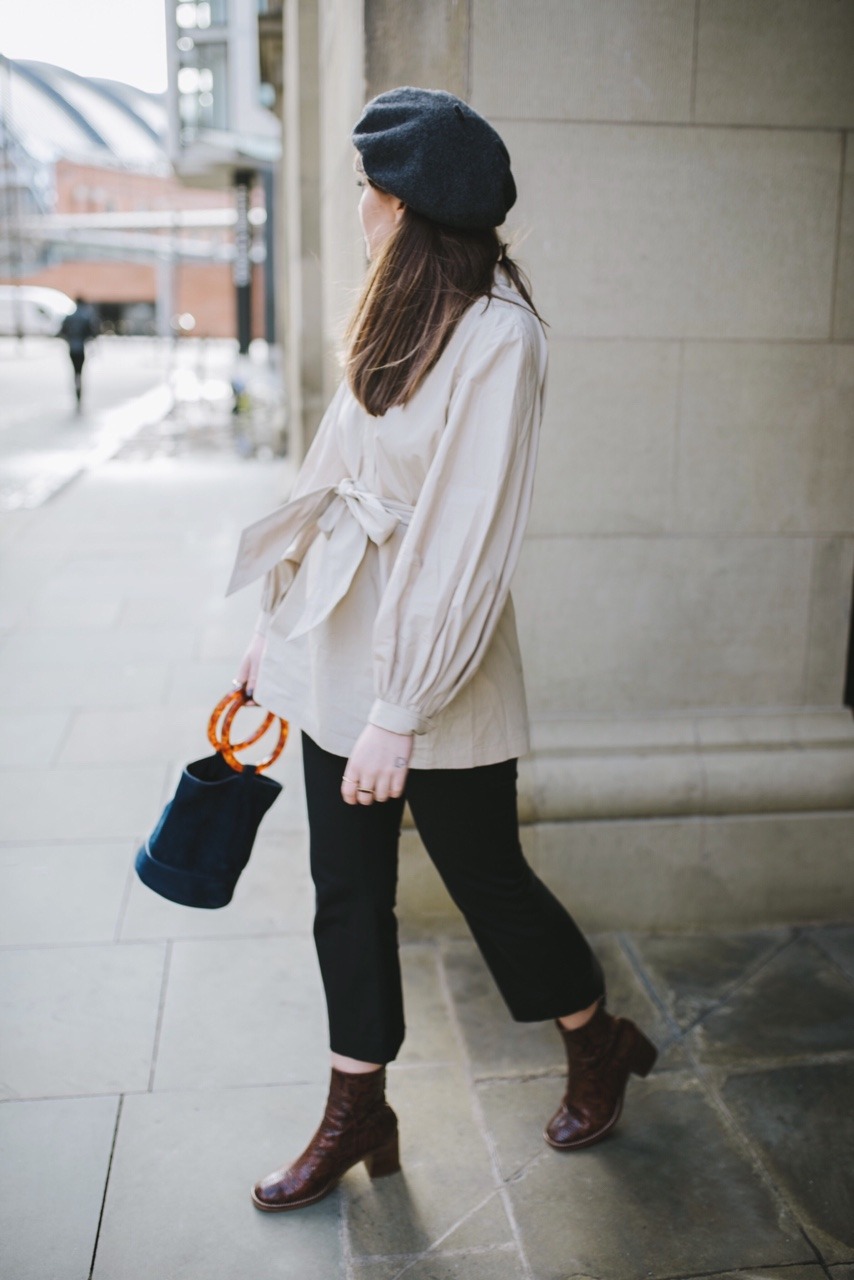 If there's one thing I've learnt about getting dressed for work over the years, it's to always let your mood act as your very own wardrobe compass. If you have a big day ahead and you're feeling intimidated or anxious – throw on your most powerful attire and no one will suspect a thing. If you're feeling hungover – opt for a bold print and a slick of red lipstick to avert attention away from those tired eyes. Whatever the symptoms, I've found that clothing can always make you feel better, or at least for a little while anyway…
Alice x
---
Photographs by Adriana
Belted Shirt | H&M
Trousers c/o | Reiko (similar here)
Bag | Simon Miller
Beret | Topshop
SHOP OFFICE ATTIRE