Hello hello! I hope you're all doing well and looking after yourselves as best as possible – this year has honestly felt a bit all over the place in multitude of different ways, but I can always count on this blog space to help me feel anchored again and connect with you guys.
I know it's tough to keep up with blogs these days and a lot of us just don't have the time anymore, but I still love sharing on here and I hope that some of you still enjoy these posts when you have a spare moment! Today I just wanted to chat about some new wardrobe staples with you – it feels nice to just sit down and type about the simple joy of loving a new jacket or dress that I've been living in. It's the type of stuff that quickly lost all importance throughout the intensity of the past couple of years, and I feel like I'm definitely reaching a point where I can genuinely feel excited (and a bit less anxious) about life again. It's nice to feel like we can finally breathe a little bit easier and look forward to all of the little things again – from travelling, to drawing out future plans with more ease, and of course, all of the outfit possibilities in-between…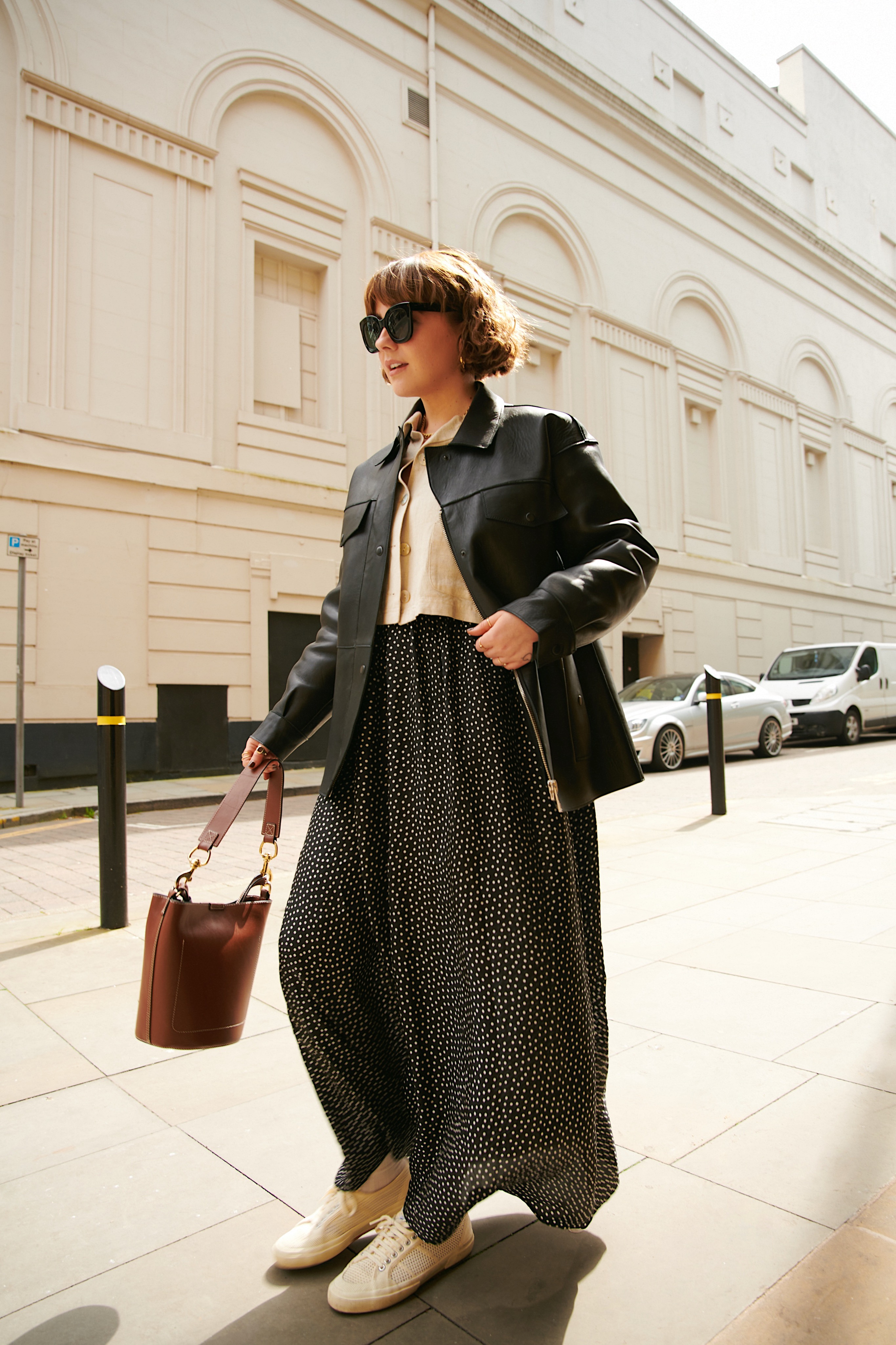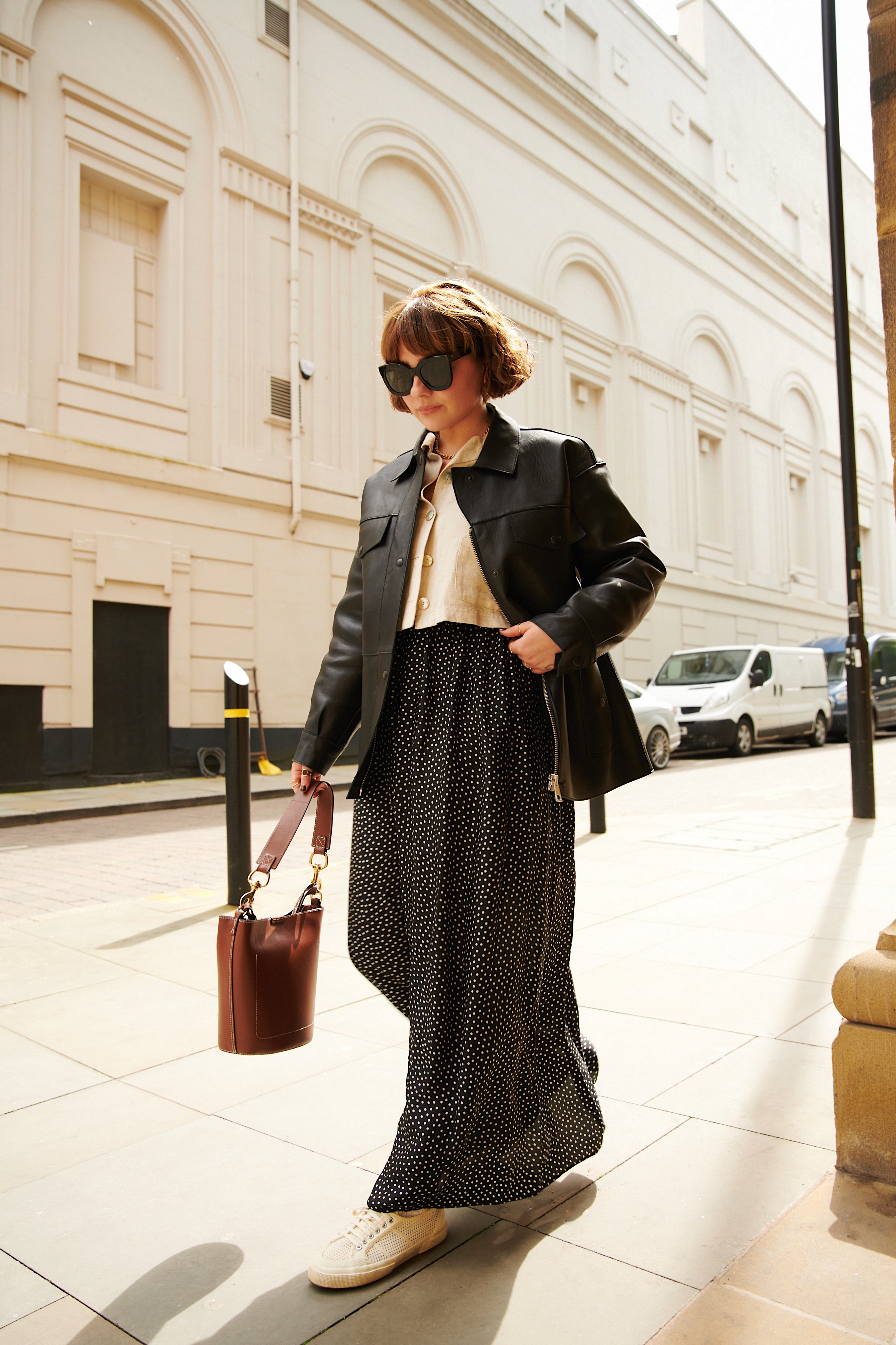 First things first, it's taken me almost thirty years but I've finally found the perfect leather jacket! I know what you're thinking…just in time for summer? Luckily for me, Manchester can still have it's chilly/gloomier moments even in the heights of summer, so I already know that I'm going to get a tonne of wear out of this beauty. It's the perfect boxy/oversized fit with subtle black hardware which is hard to come across when it comes to the leather jacket world. I feel like so many leather jackets are adorned with all kind of chains and patches and unwanted bits of silver and gold – I just wanted something really simple that felt easy to style and complimented my outfits rather than completely took over… 
Anyway, it's by Whistles and I have the size small which is nicely oversized on me without being huge! It's such a buttery soft leather jacket that I imagine will only get better with age – I haven't ever found something similar to this without a crazy price point so I'm very excited to finally have a black leather jacket in my collection that feels like 'me'.
Next up, I have absolutely been living in this Arket polka dot dress! I've mentioned before that I'm not a huge fan of getting my legs out when it comes to strolling around the city centre – I just always gravitate towards pieces that are midi/maxi length as I find the proportions more flattering on me. This dress is one of those pieces that I feel relieved to have in my wardrobe because it's so easy to throw on when I'm feeling hot and bothered. I got a size 38 but would have probably been fine with a size 36 as the sizing is rather generous! I quite like how floaty it is though because it means I can easily layer a T-shirt or a long sleeve top underneath if I fancy. If you're looking to wear it for a dressier occasion like a wedding then I'd probably suggest sizing down one just to be safe.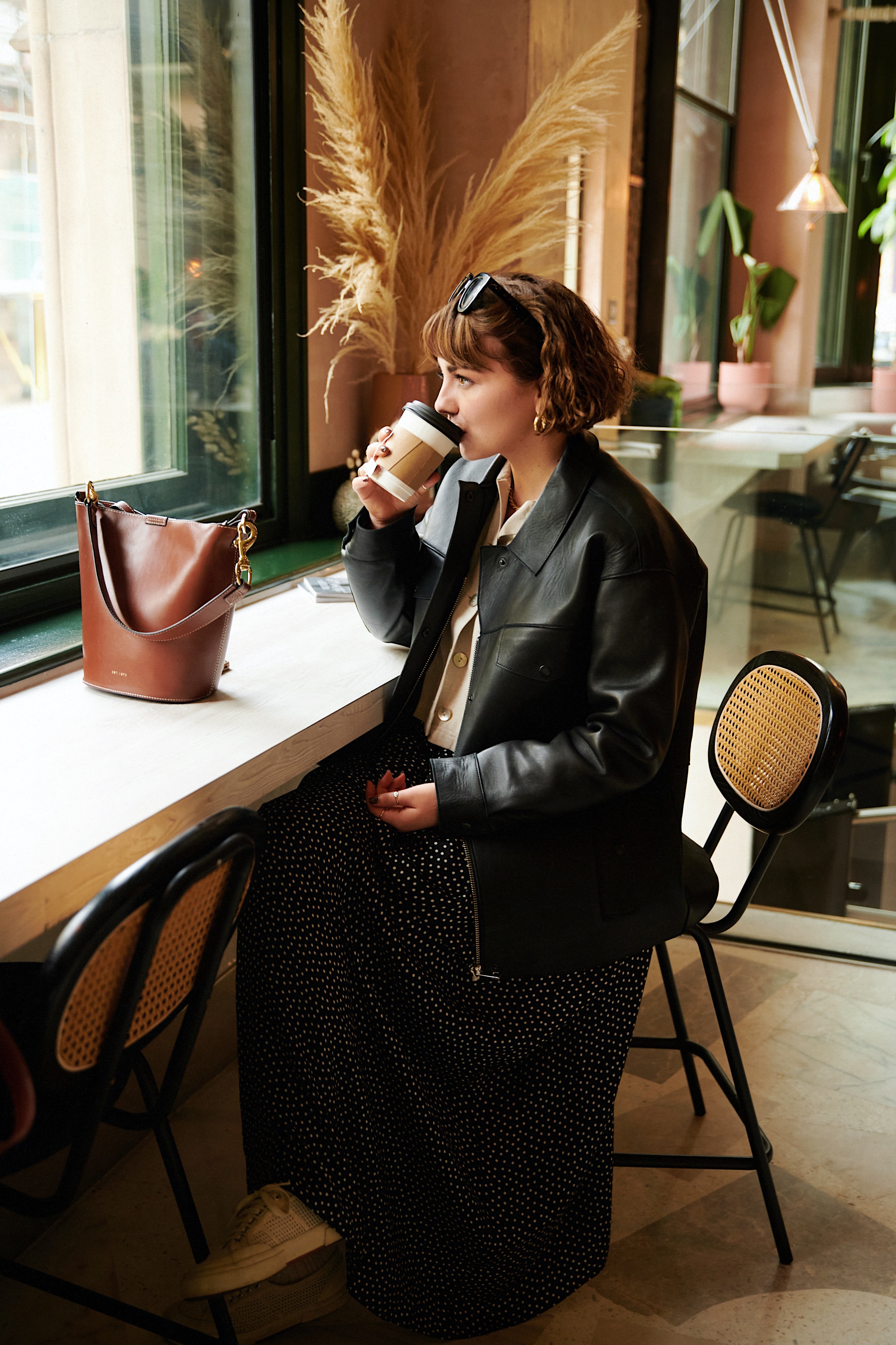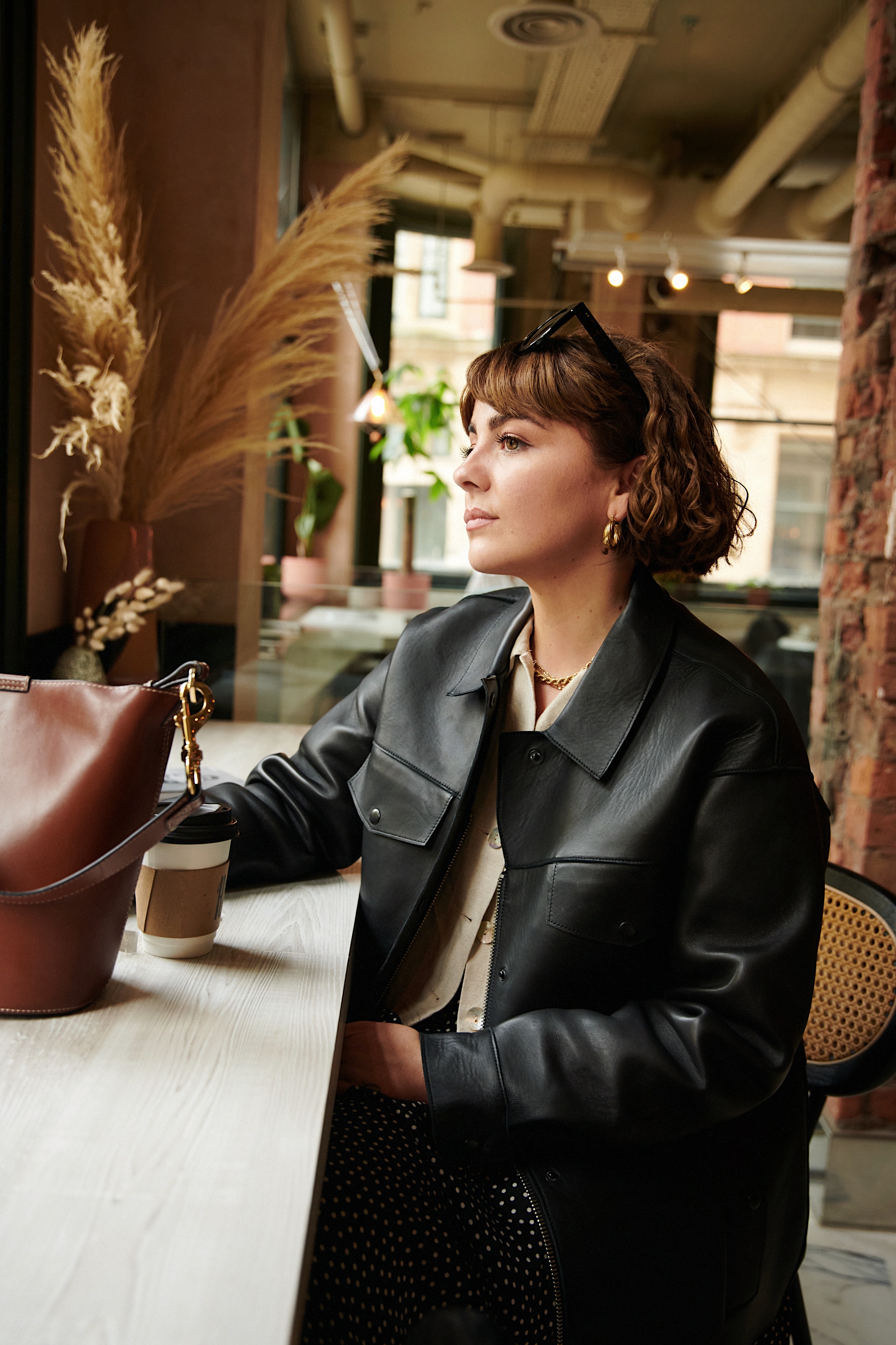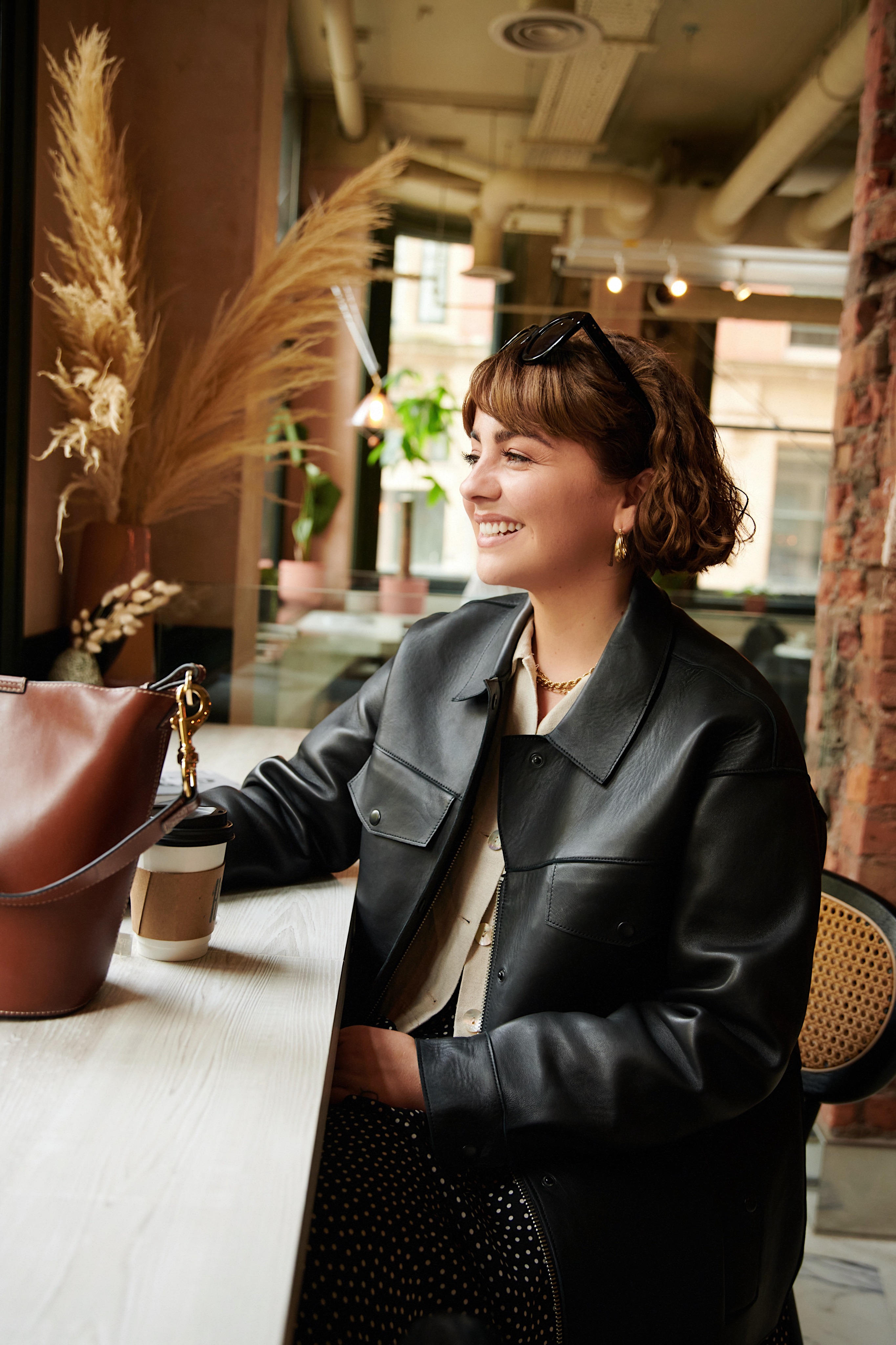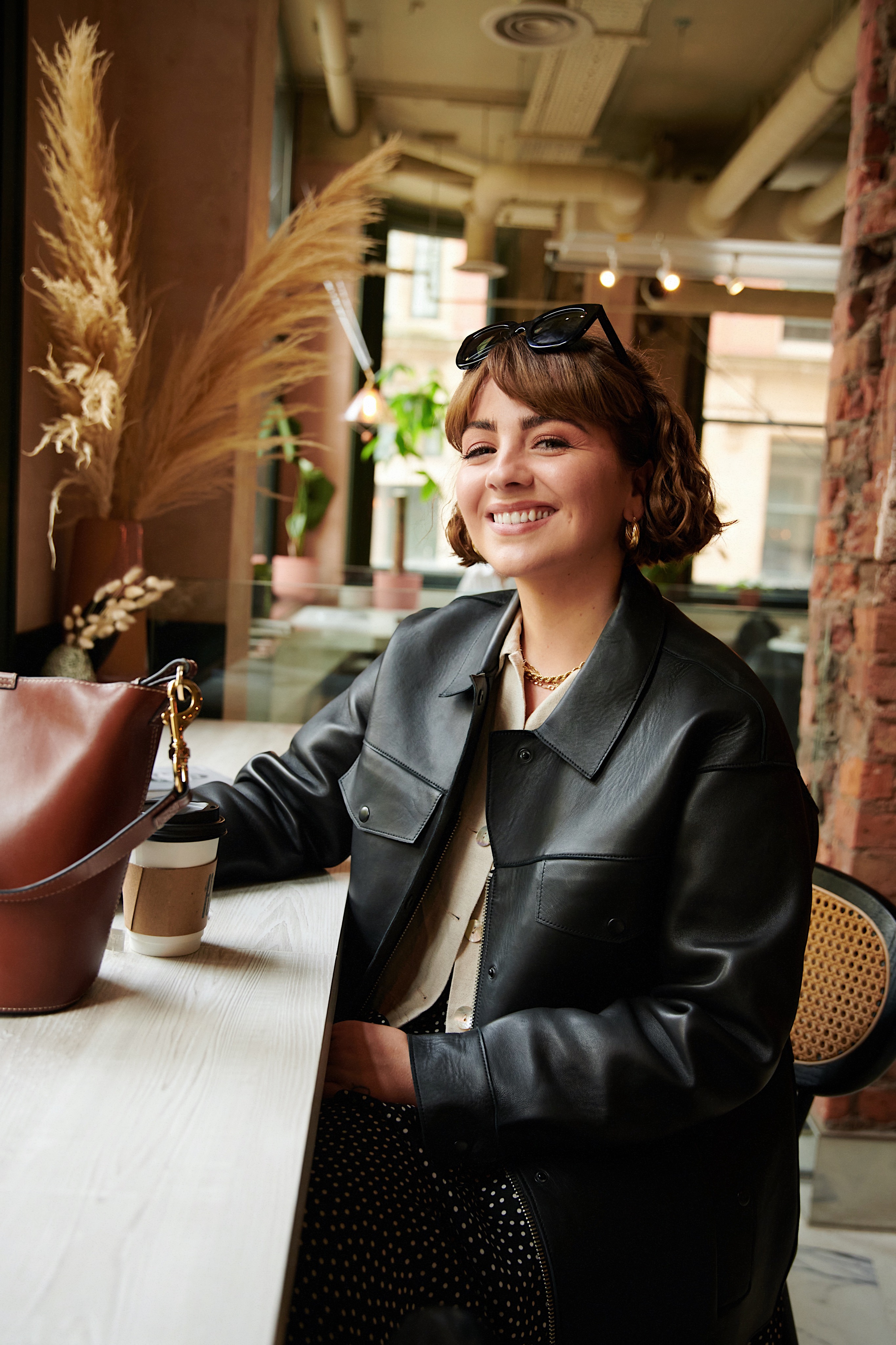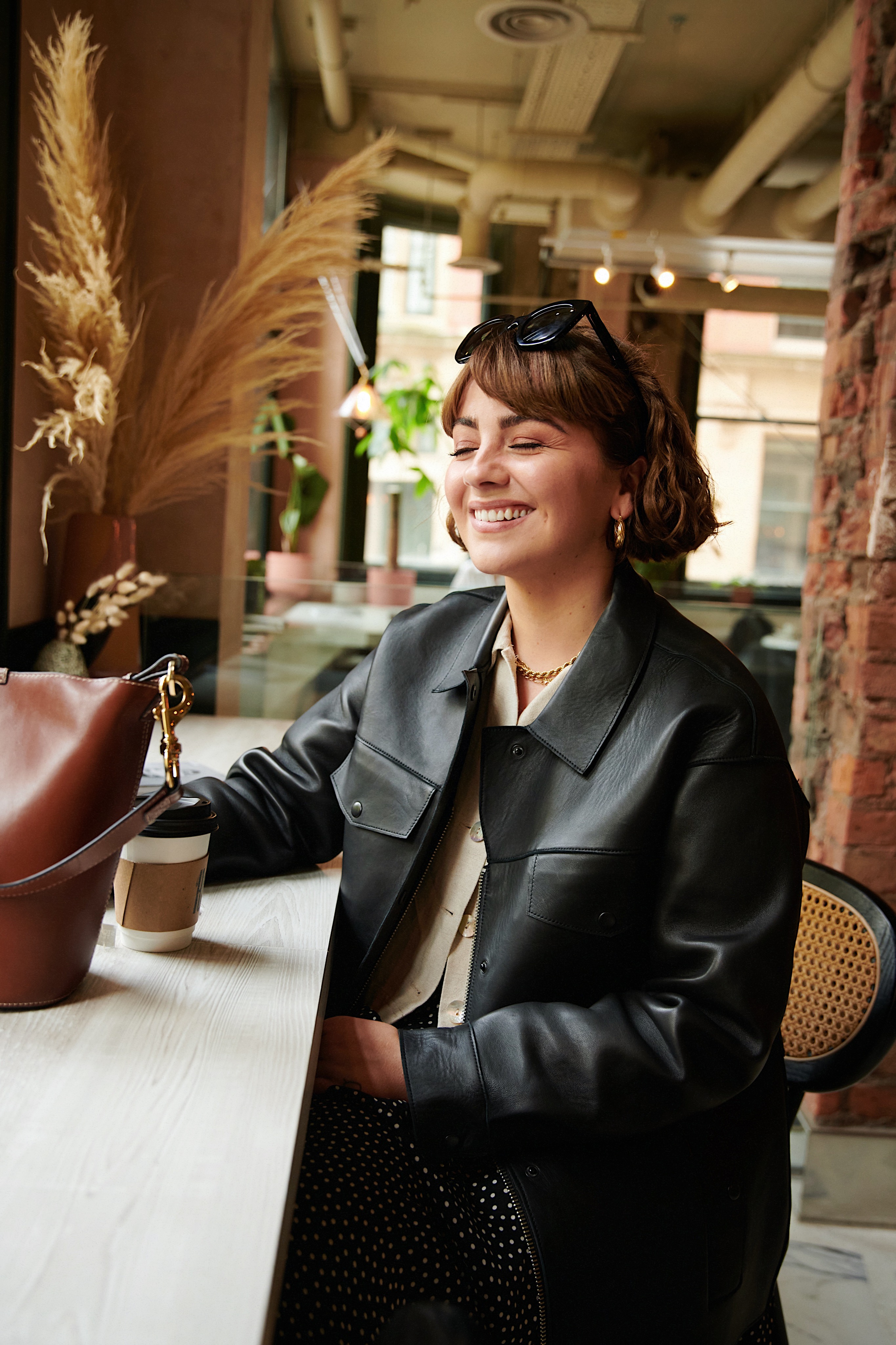 Last but not least, I wanted to share some accessories that I've been religiously reaching for over the past few weeks! Starting with these sunglasses from Ace and Tate that are a perfect dupe for the Celine Audrey style sunglasses if you're a fan of those. I just collaborated with them on a paid partnership and I've completely fallen in love with this particular style – they even have my prescription fitted which has been game changing to say the least…
They are the 'Mulberry' style frame and they are just the perfect oversized black sunglasses that make me feel way cooler than I am and match with everything. I'm heading to Barcelona next week for Primavera festival and I'm looking forward to having the option of prescription sunglasses. No more squinting at the stages!
I also wanted to mention some lovely pieces I received from Monica Vinader because I haven't taken them off since they arrived – starting with this stunning green and gold gemstone necklace. It's like a 'grown up' version of the necklaces I used to go crazy for as a child of the 90's/naughties. And also these chunky gold statement loops that just make me happy whenever I wear them. They just sit so beautifully and don't drag your ear lobes down. I never get tired of gold loops and these are some of the very best! I just know I'm going to be wearing this jewellery combination all summer long…
I'm always updating my blog shop so keep checking back if you're in need of some summer wardrobe inspo as that's the first place I link to everything that I'm wearing/loving! 
---
Photographs taken by Catherine Booty 
Jacket c/o – Whistles, Dress c/o – Arket, Linen jacket – vintage, Shoes – Superga, Bag c/o – Jigsaw, Sunglasses c/o – Ace and Tate
SHOP THE LOOK