I spent most of last week in Paris with my photographer Catherine (who also happens to be a really good friend of mine). We had the best time shooting and heading back to a few of my favourite spots – it's one of those places I'll just never get tired of exploring…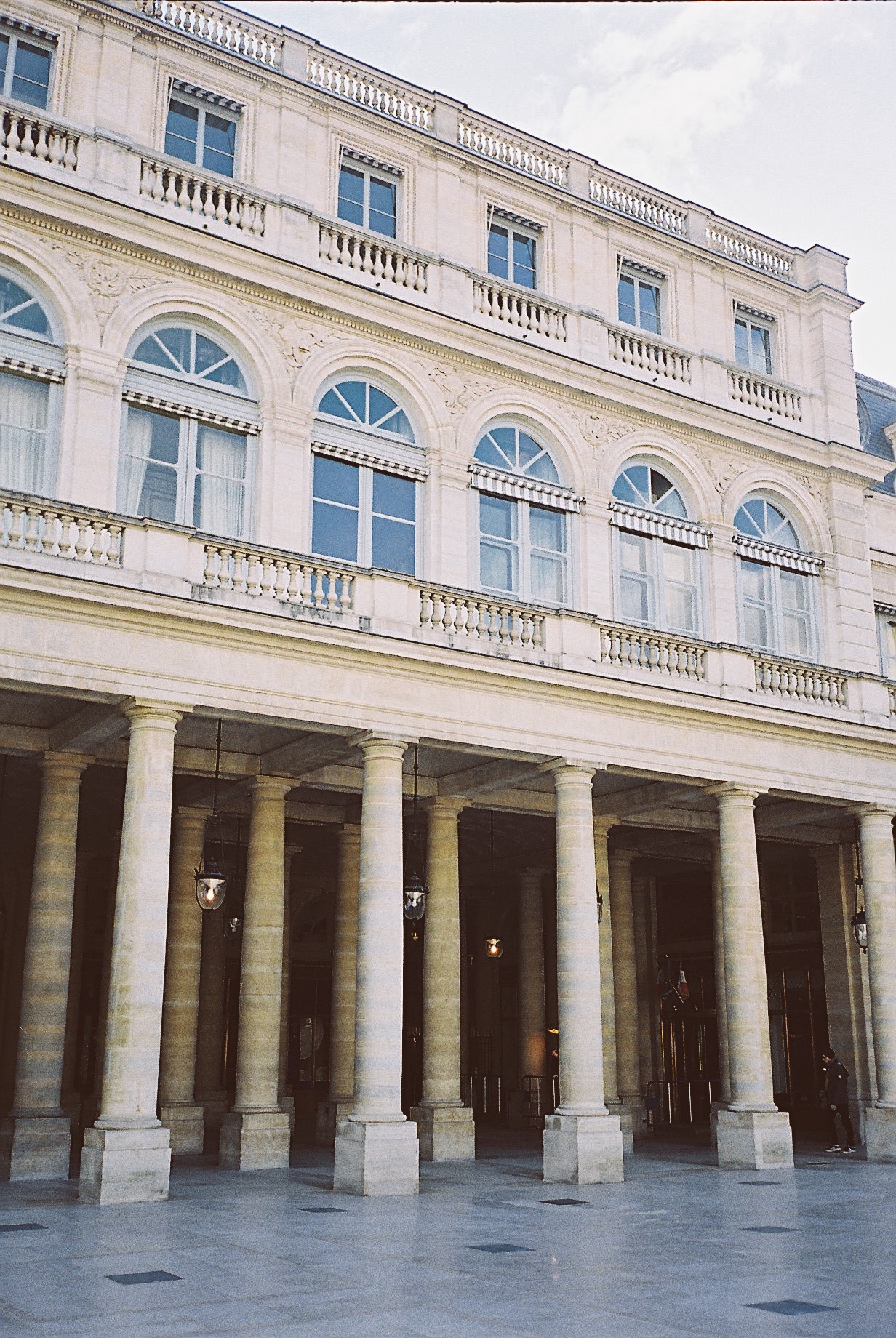 Paris is just a dream come true when it comes to shooting – every little side street leads to something even more picturesque. It makes the whole process much easier when you don't to overthink a location. You can just wander around and let it all happen naturally…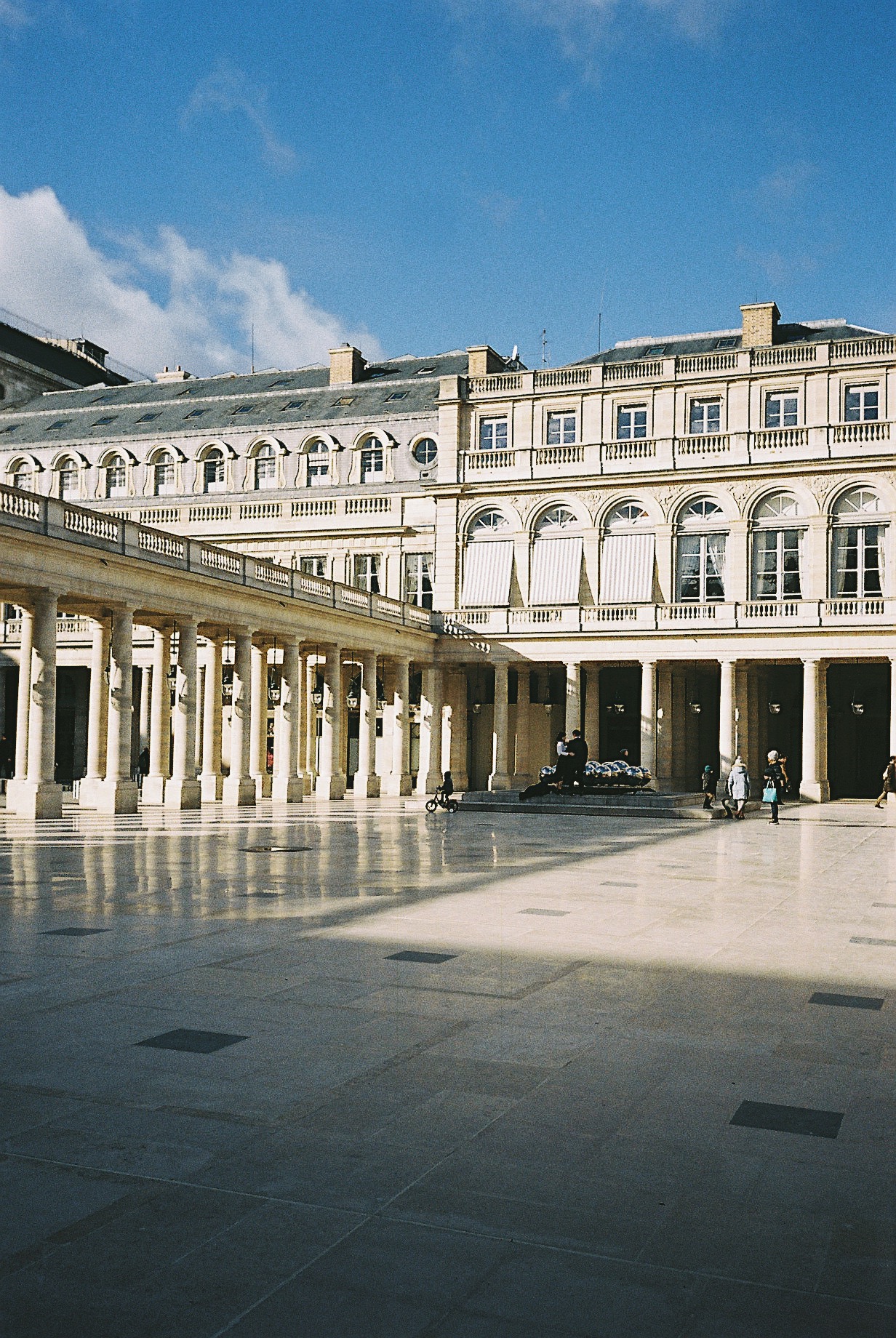 The sun even made an appearance for one of the days we were there – just in time to appreciate the Palais-royal gardens in all their glory. I love nothing more than sitting in the iconic green chairs by the water features and taking in all the beauty. I want to head back there this summer and read a book there for a good hour or so…
Thoughts like this
 are very much getting me through the harsh winter days.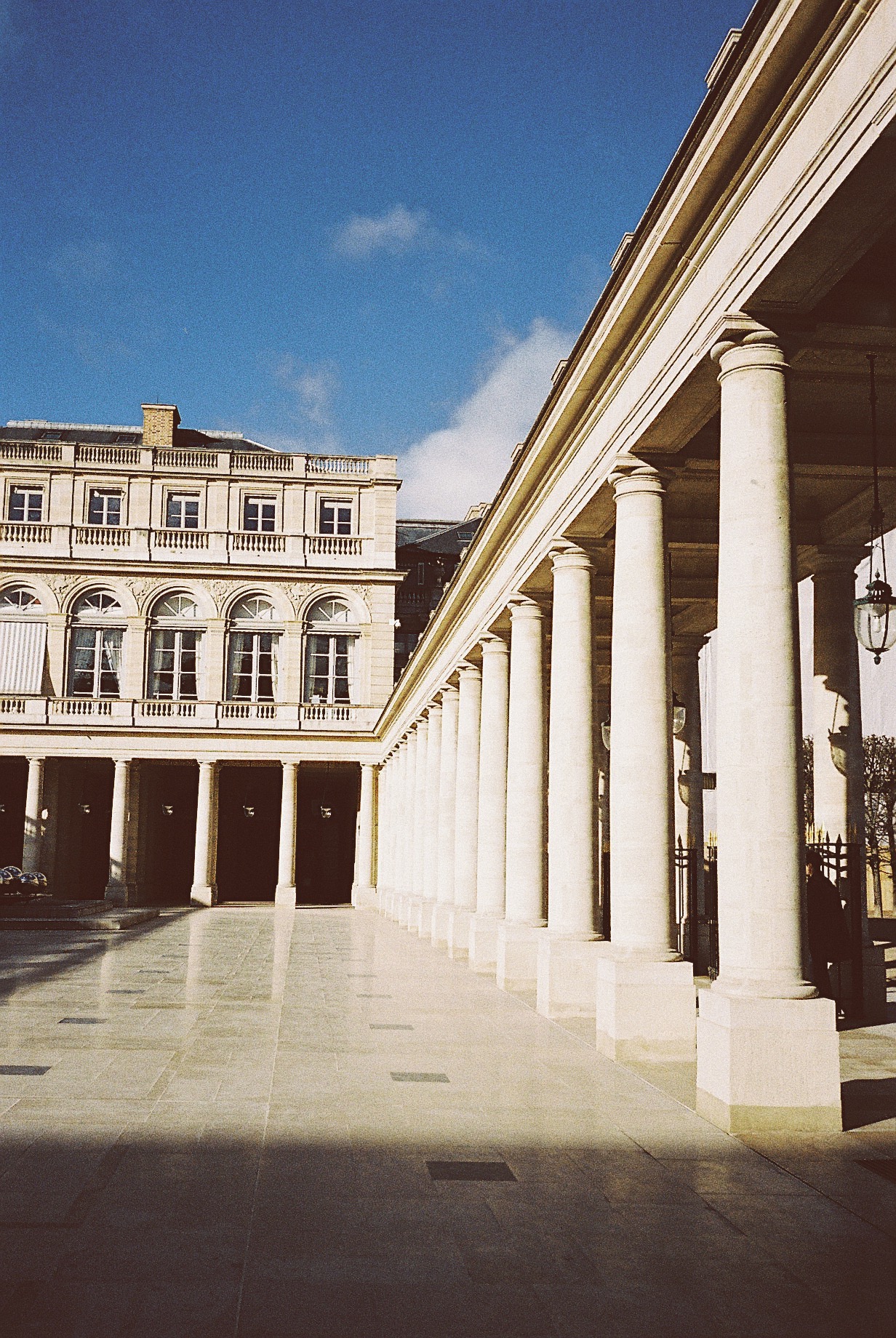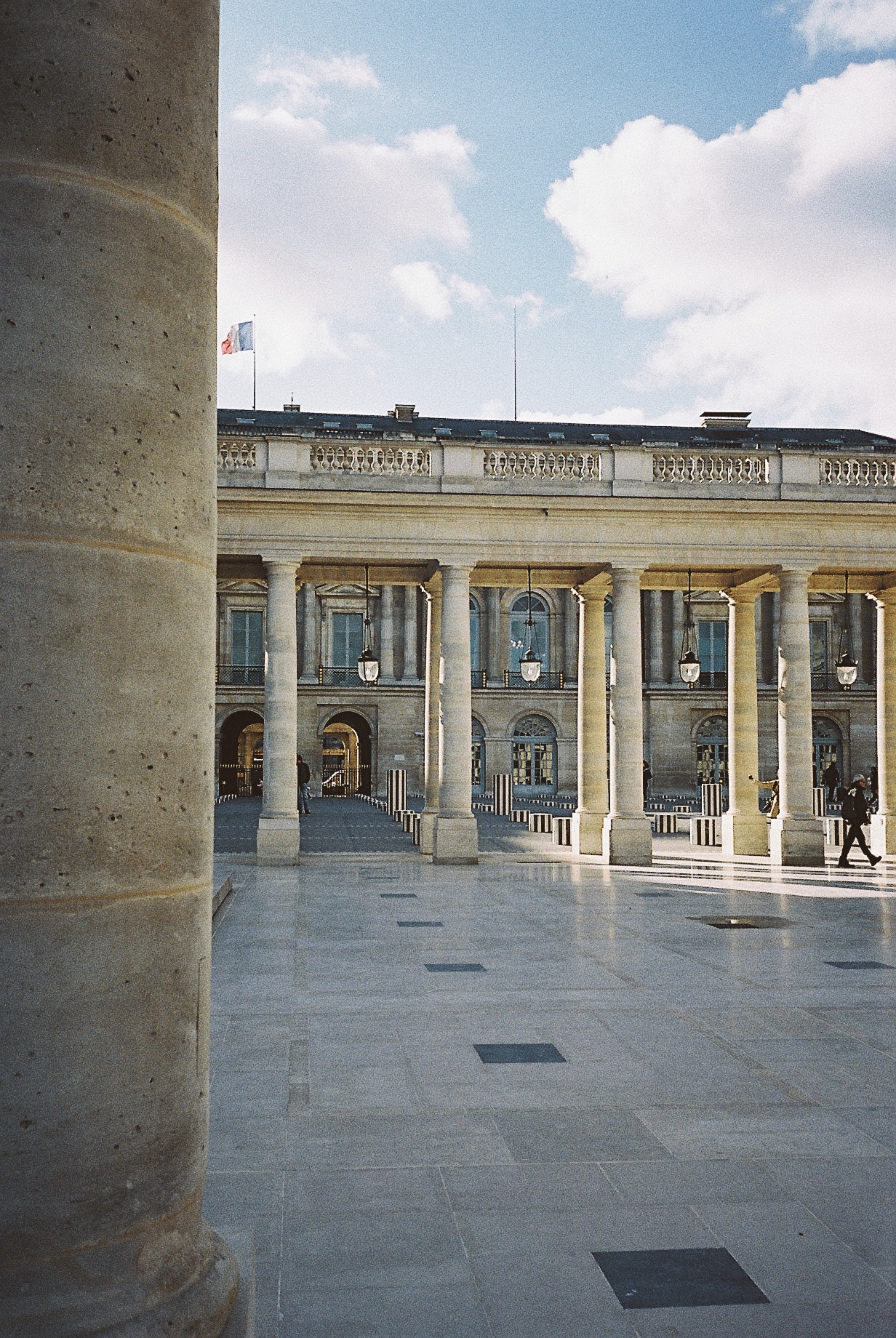 One of the places I've always had on my Paris wishlist has been Angelina – a famous cafe situated in the 1st Arrondissement. Everybody raves about the hot chocolate, and after a few hours of shooting in the cold, we really couldn't think of anything better to bring us back to life. We spent an hour sipping the most indulgent hot chocolate I've ever experienced (literally just melted chocolate), sampling various sweet treats, and just generally defrosting. Angelina seems like one of those places that's overhyped on Instagram, but honestly the whole place is just beautiful and very much worth a visit. It's also worth noting that the staff were possibly the most friendliest and accommodating people ever – I left feeling very warm and content indeed…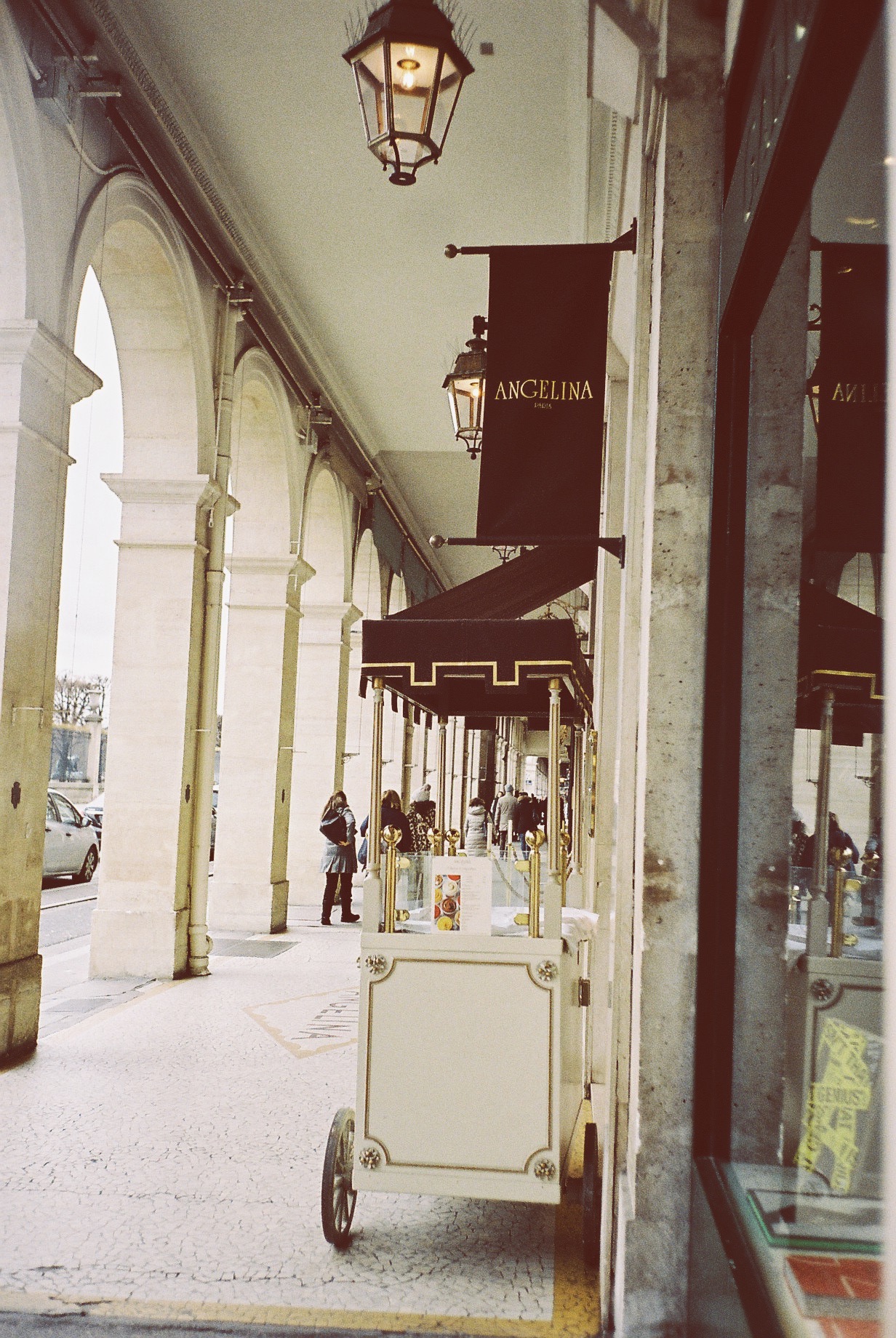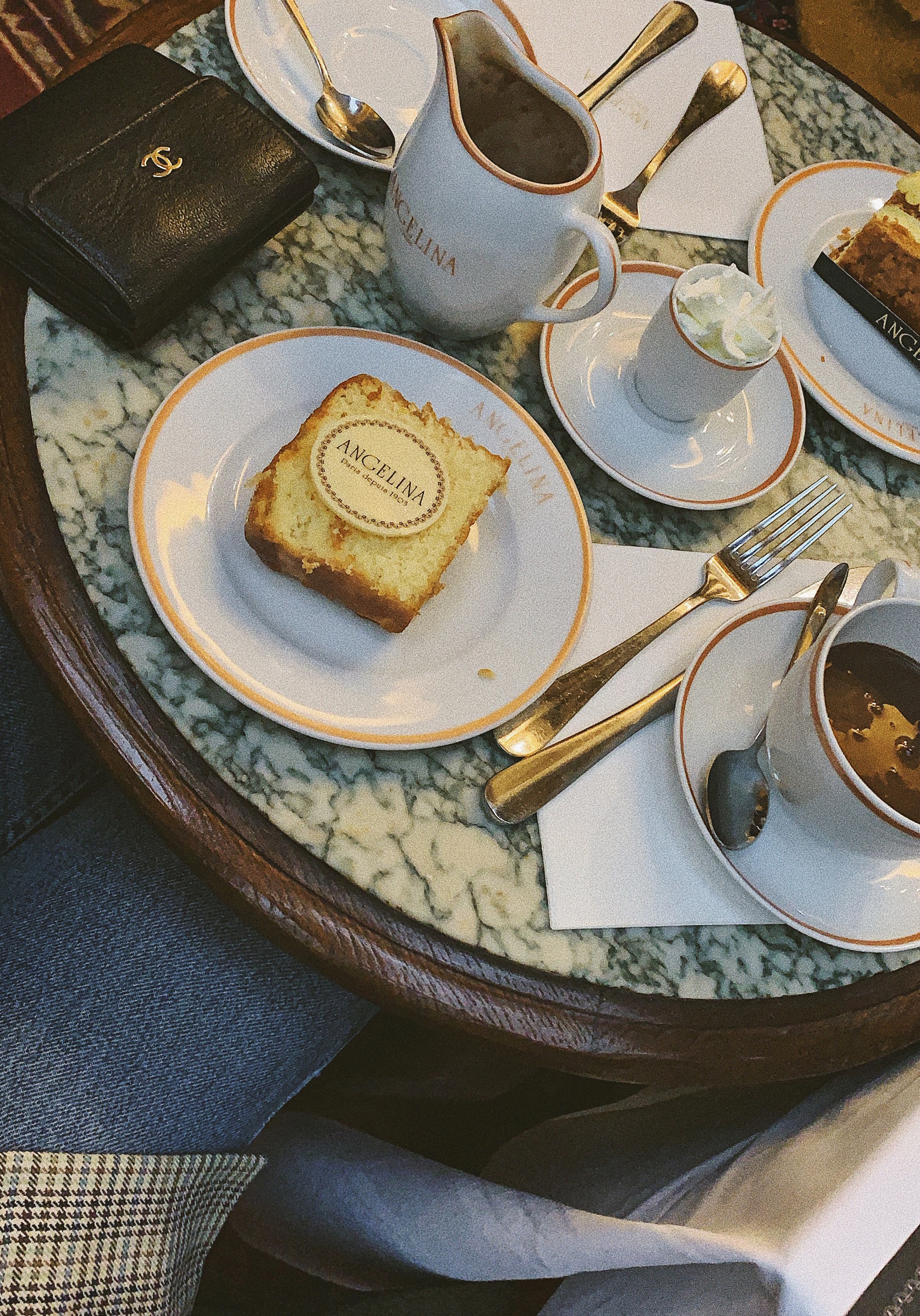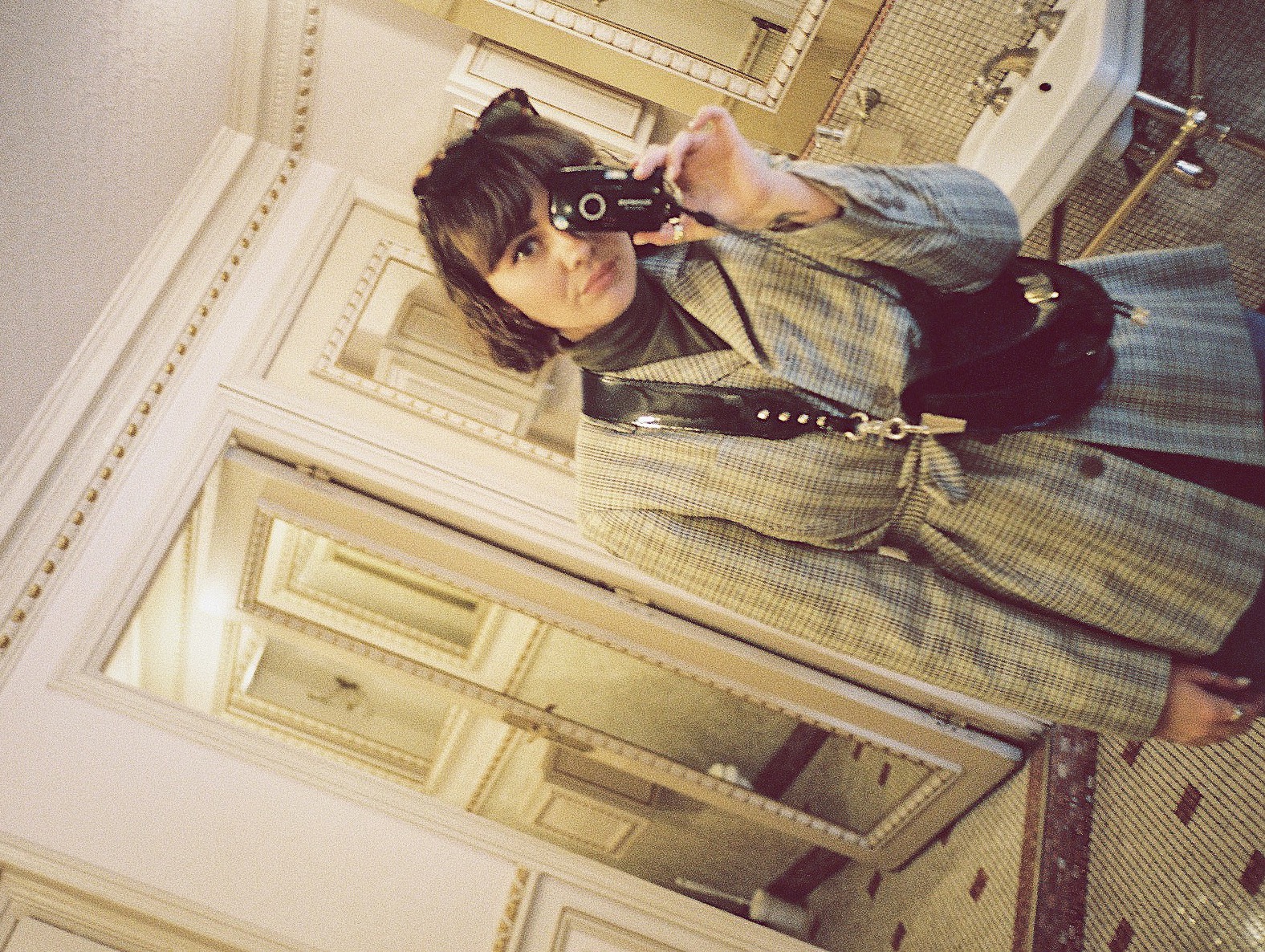 After taking a selfie in the bathroom toilets (has to be done when they are this pretty), we decided to visit the impressive book shop next door – Librairie Galignani. I could have spent hours in there and it really did boast the most sensational collection of books ever. if you find yourself in Paris and the weather is horrendous – take refuge here and then pop into Angelina's for some reading fuel…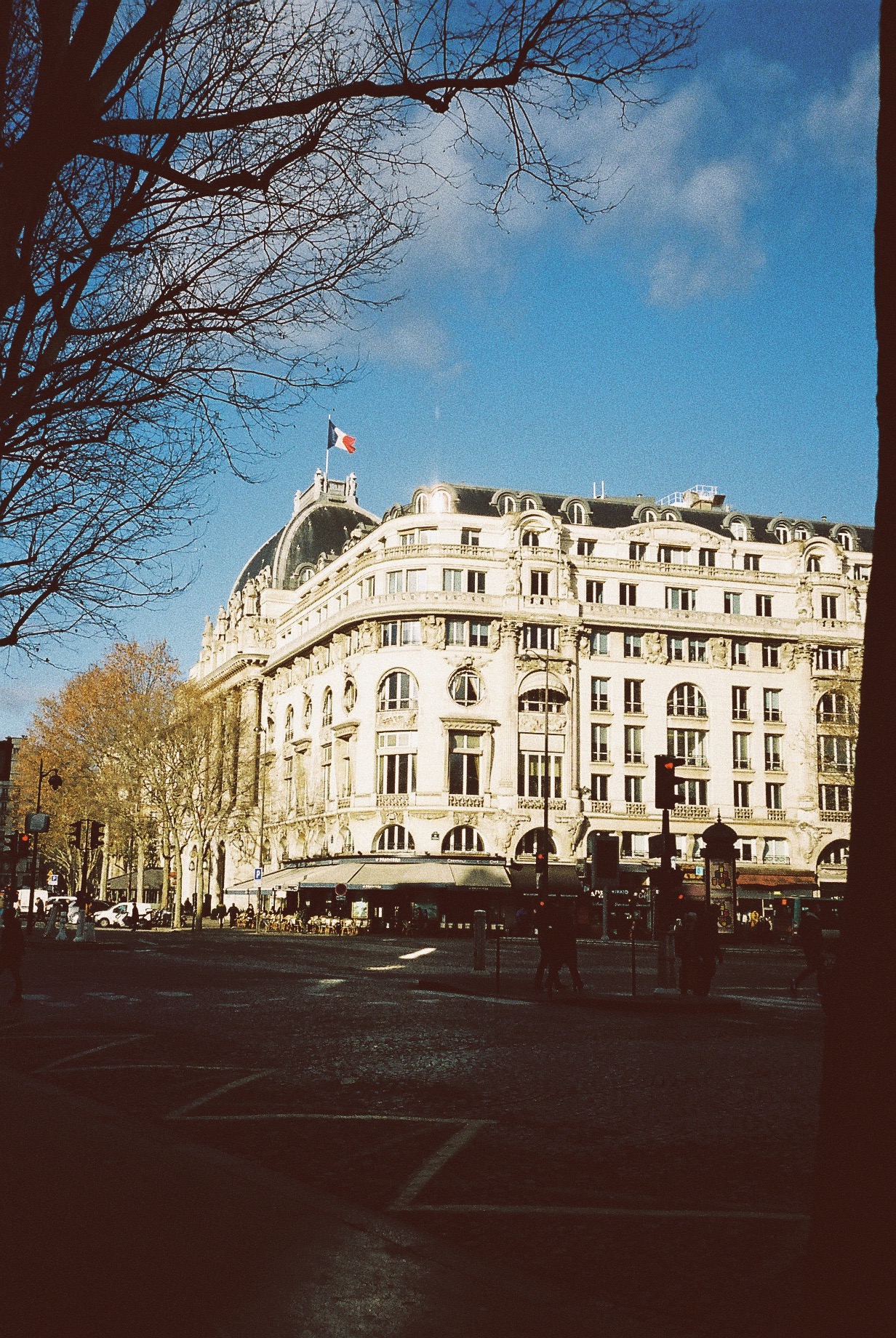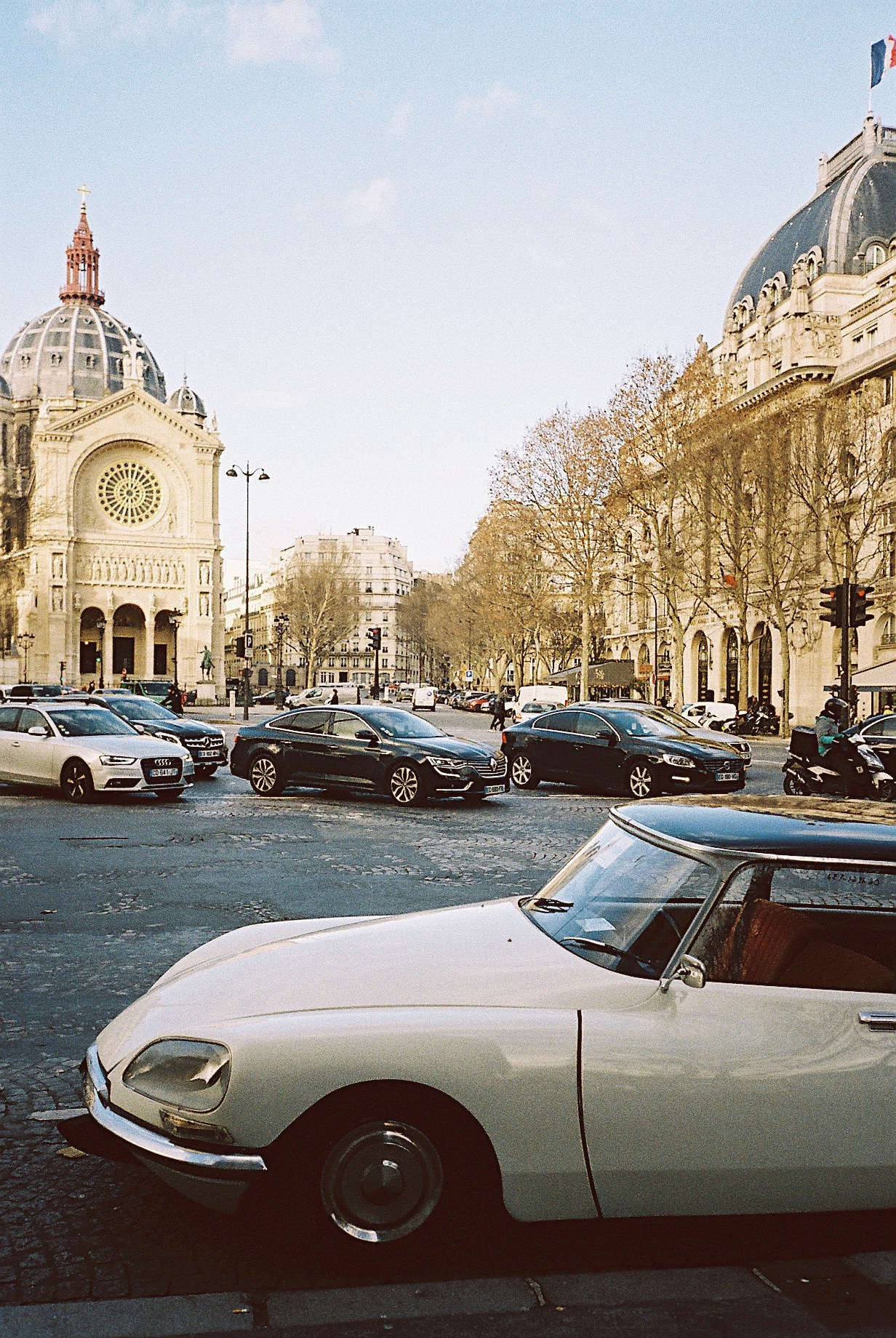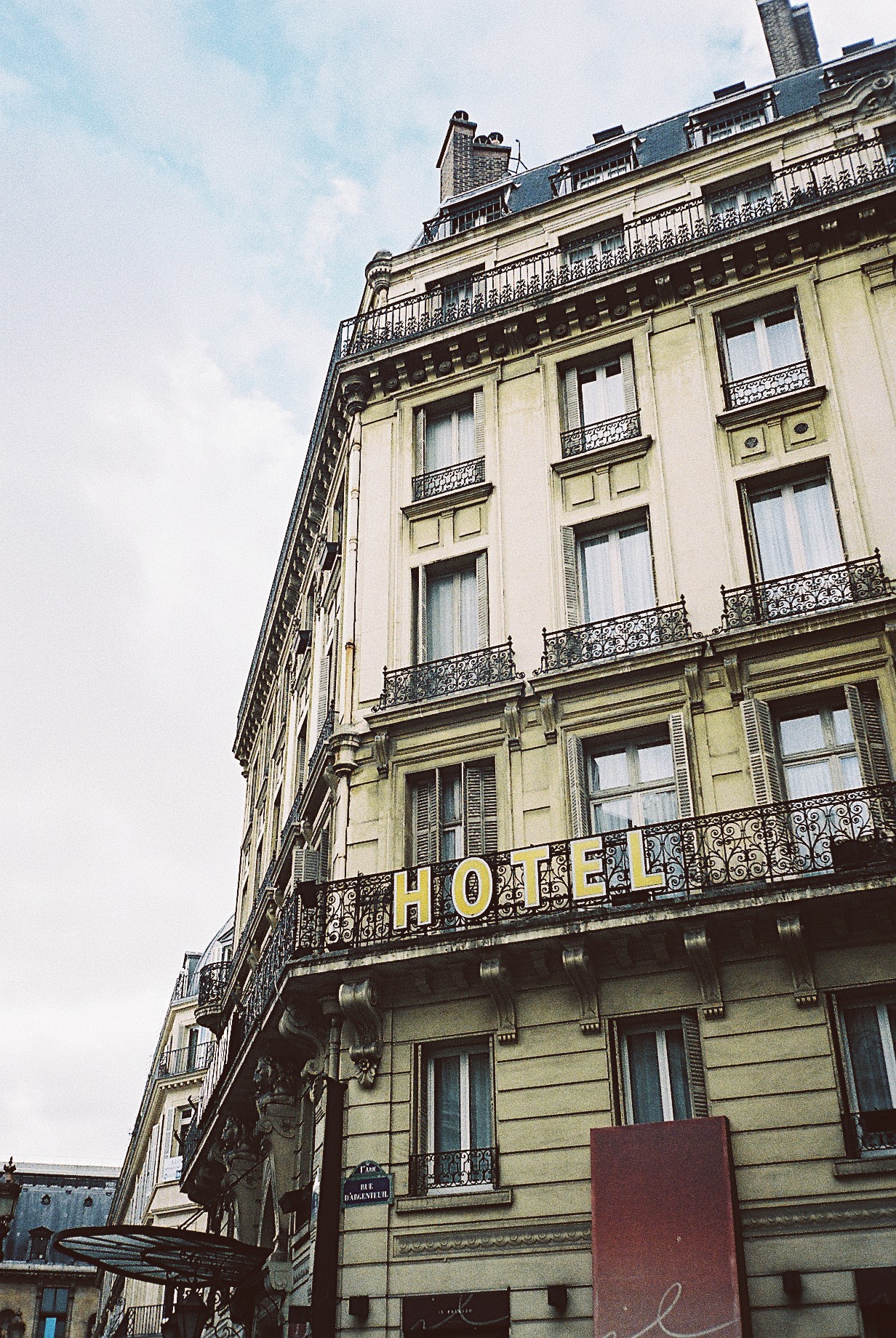 I was trying to think about what it is that I love about this city so much on the flight home. I think a lot of it has to do with how authentic and 'untouched' so much of it seems to be. The Parisian lifestyle very much seems to focus around appreciating things as they are – the buildings aren't constantly being updated or modernised, and it just gives the whole place such a cosy feel. It's like stepping straight into a postcard, and it's so easy to romanticise living here…
Maybe one day in the future I'll own a Parisian apartment here – complete with huge gold floor mirrors and a balcony that overlooks a little bakery. Croissant proximity would obviously be essential when property hunting.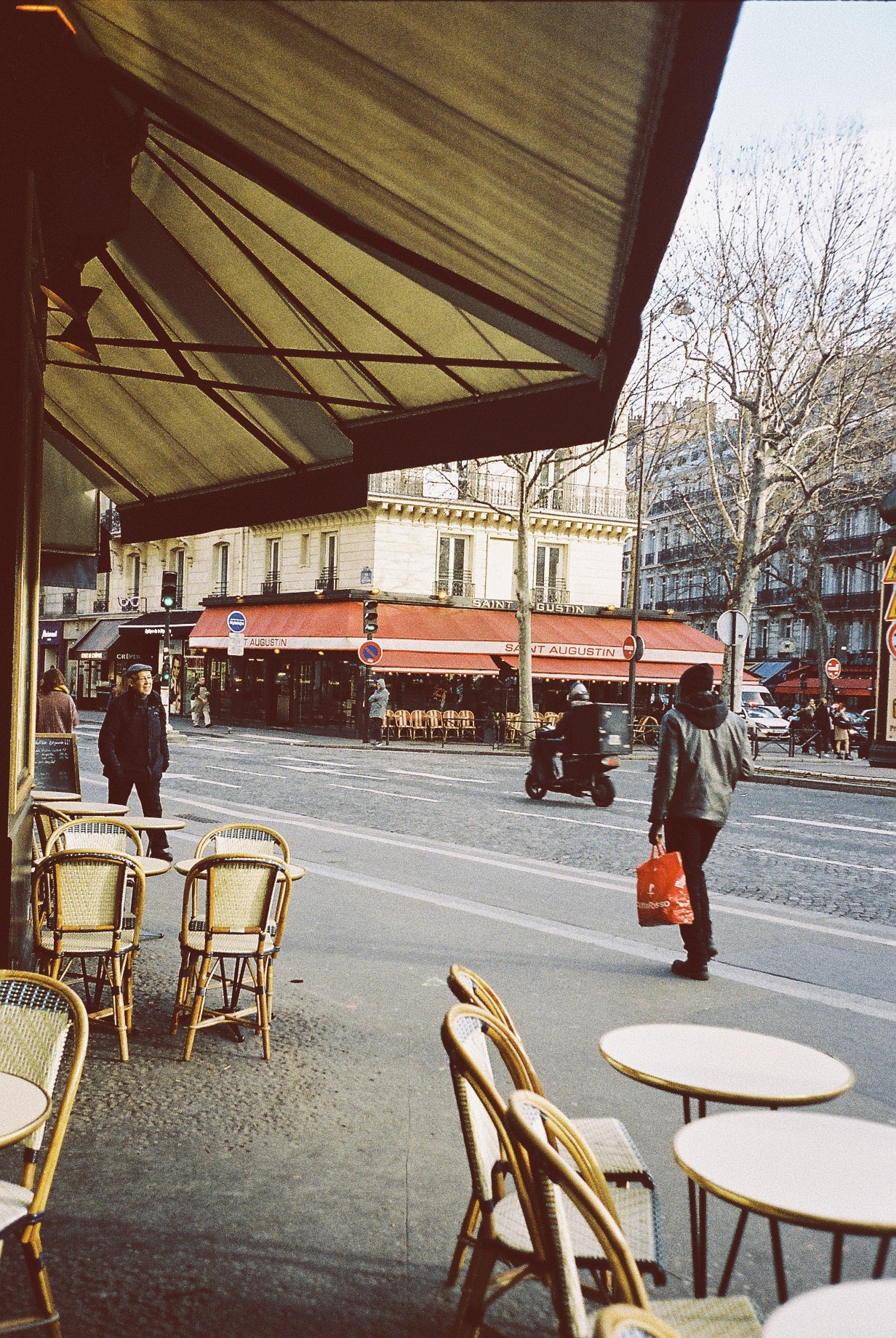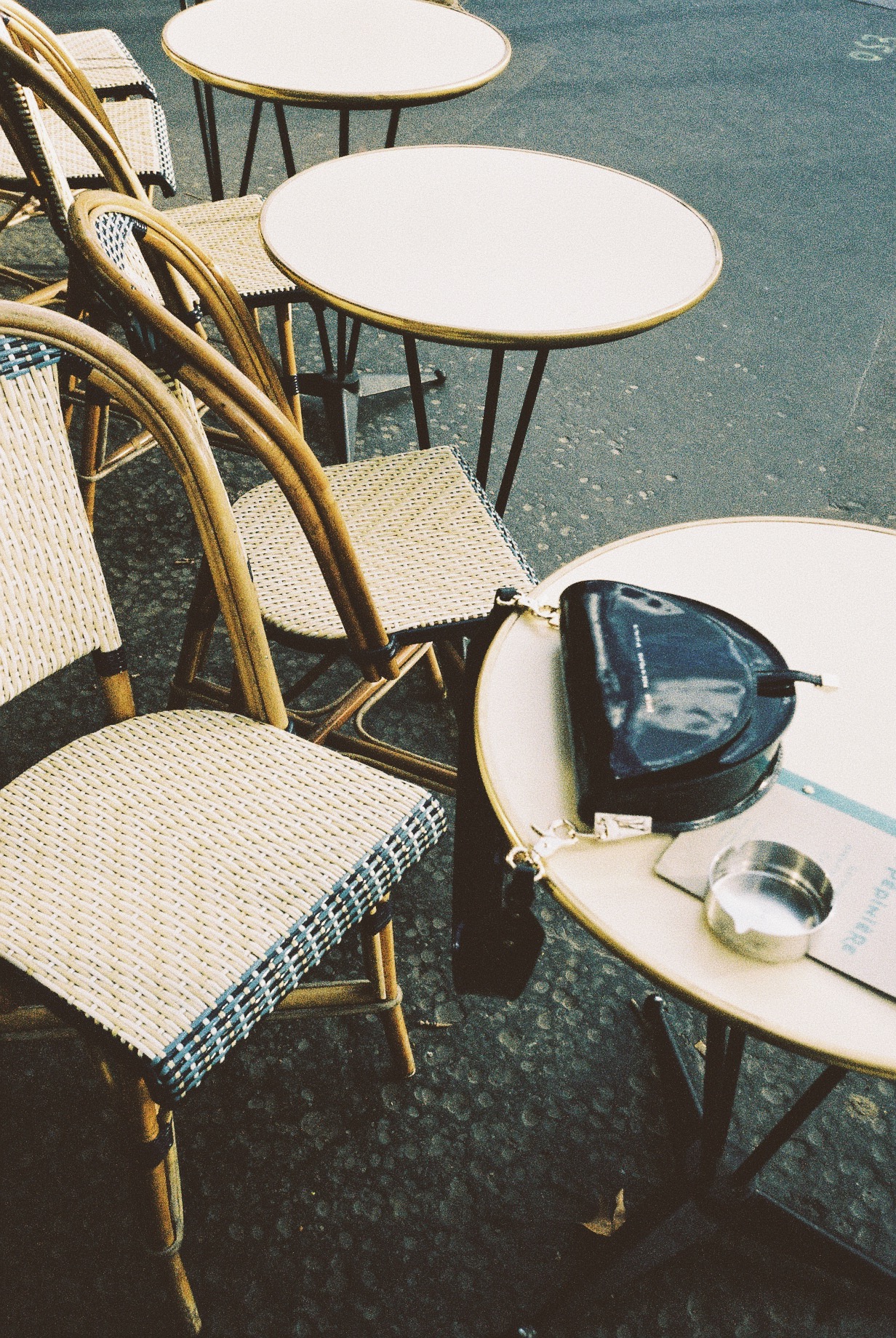 The old cars and retro hotel signs always make me feel like I'm trespassing on the set of a Godard film. Although being in a French taxi is pretty much like being on the Dodgems at a funfair – they certainly have a unique way of driving, and it certainly doesn't do great things for my anxiety. I think I'd definitely have to just use the Metro to get around if I ever lived here…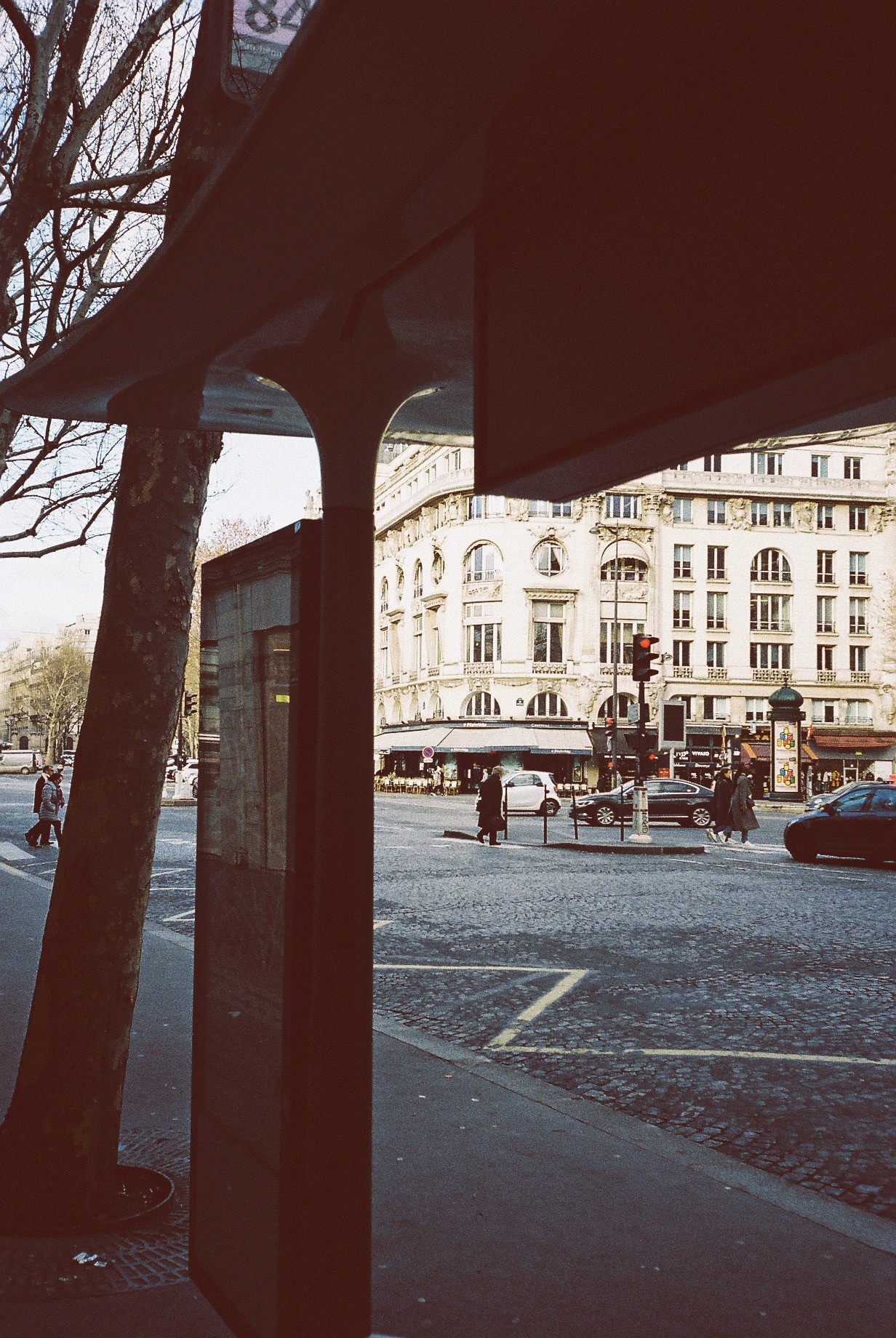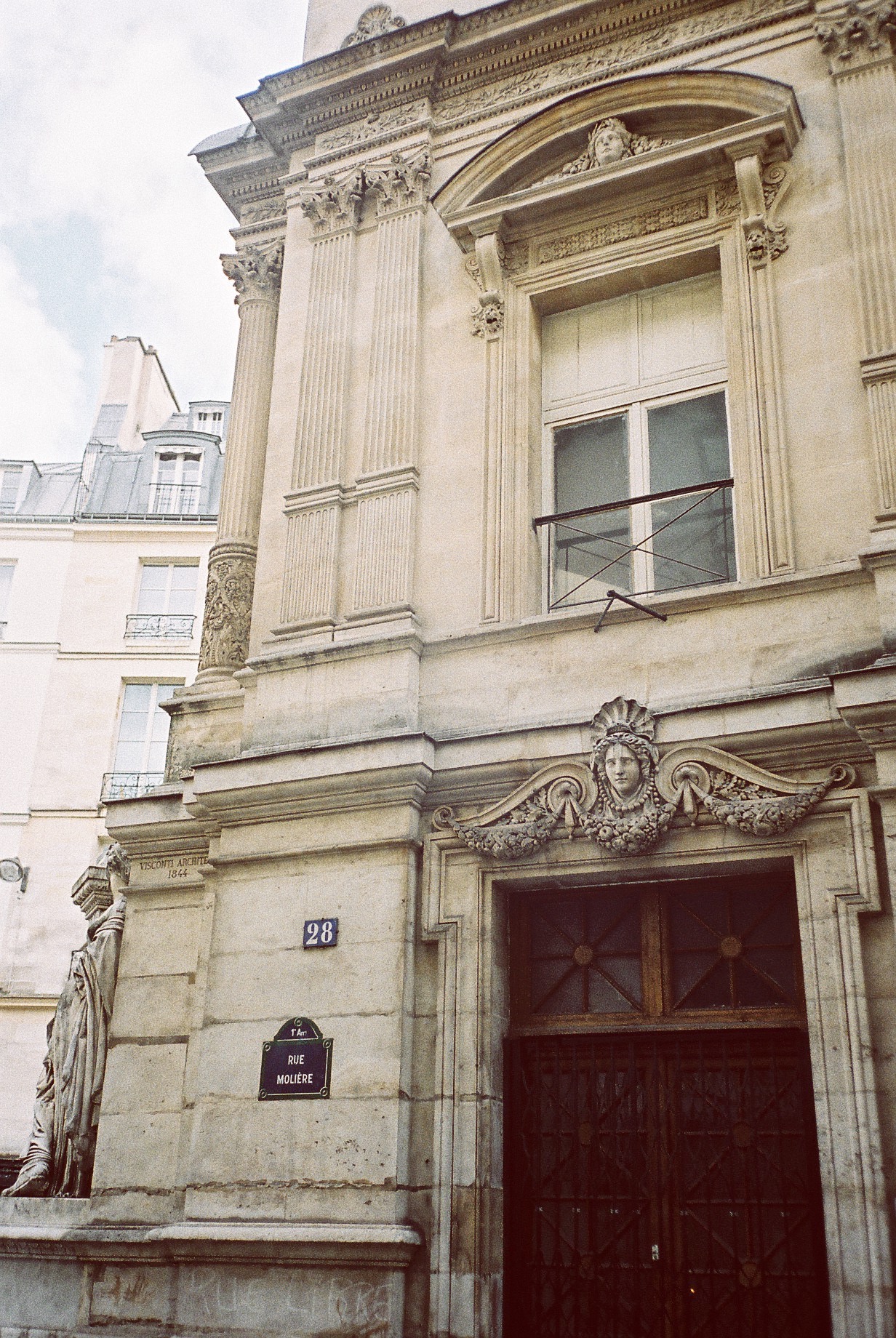 We didn't get chance to do lots of shopping because we were shooting lots, and then running in and out of cafes whenever it started to rain. However, I can always make time for a few of the best – Merci for all the interior inspo and the best ceramics. The Frankie Shop for curated outerwear heaven, The Kilo shop for an hour of the best vintage treasure hunting (I got some incredible blazers), and finally Le Marais for the coolest side streets and French designers…
Oh, and I had to make time to stop by L'Appartement Sezane to check out their new LA inspired collection. The girls kindly gifted me a few of my favourite pieces so I will be shooting them for the blog very soon. They were one of the first brands to send me something when I first started blogging, and they have continued to be so kind and generous ever since. They have a very special place in my heart, and I love everything that the brand stands for.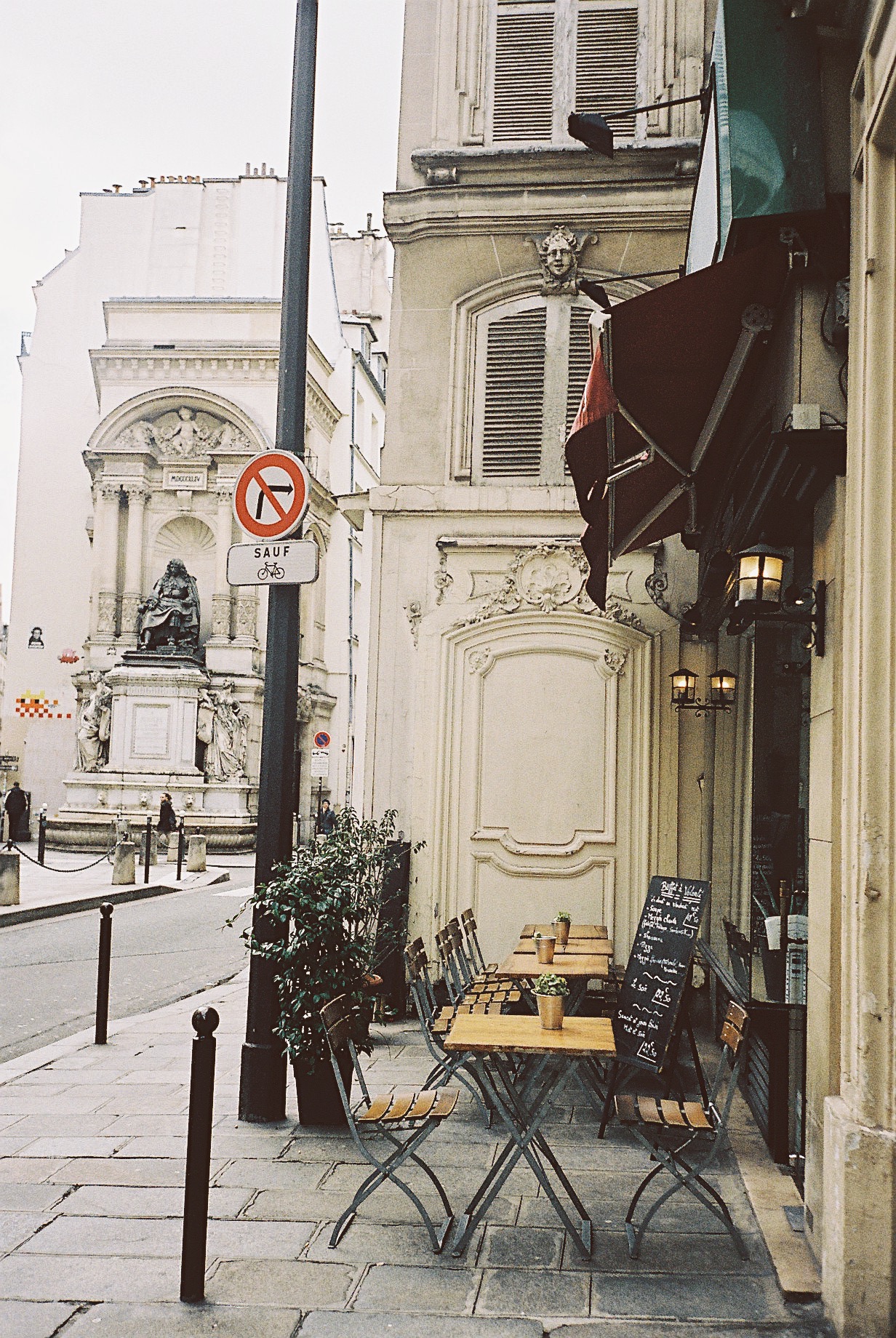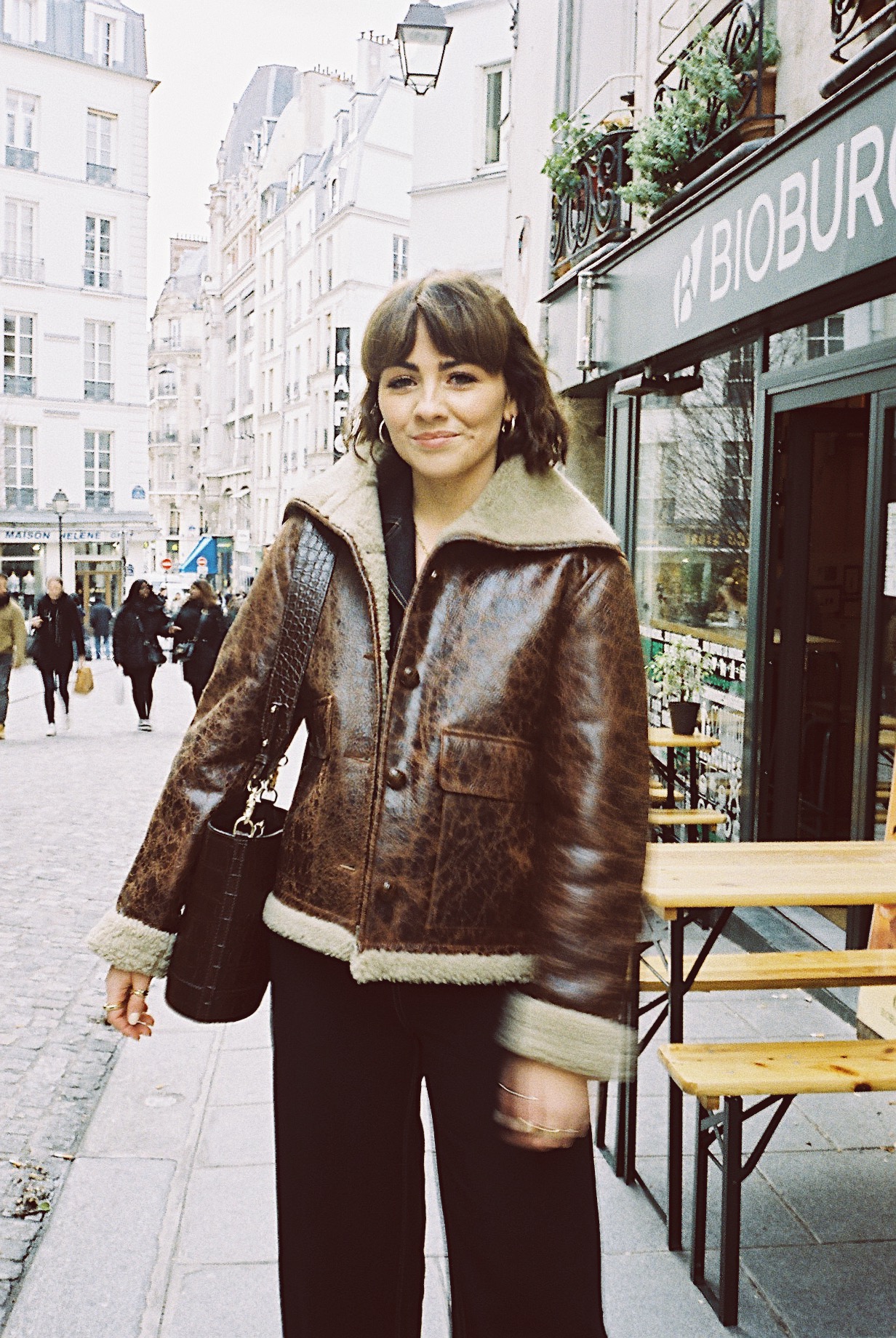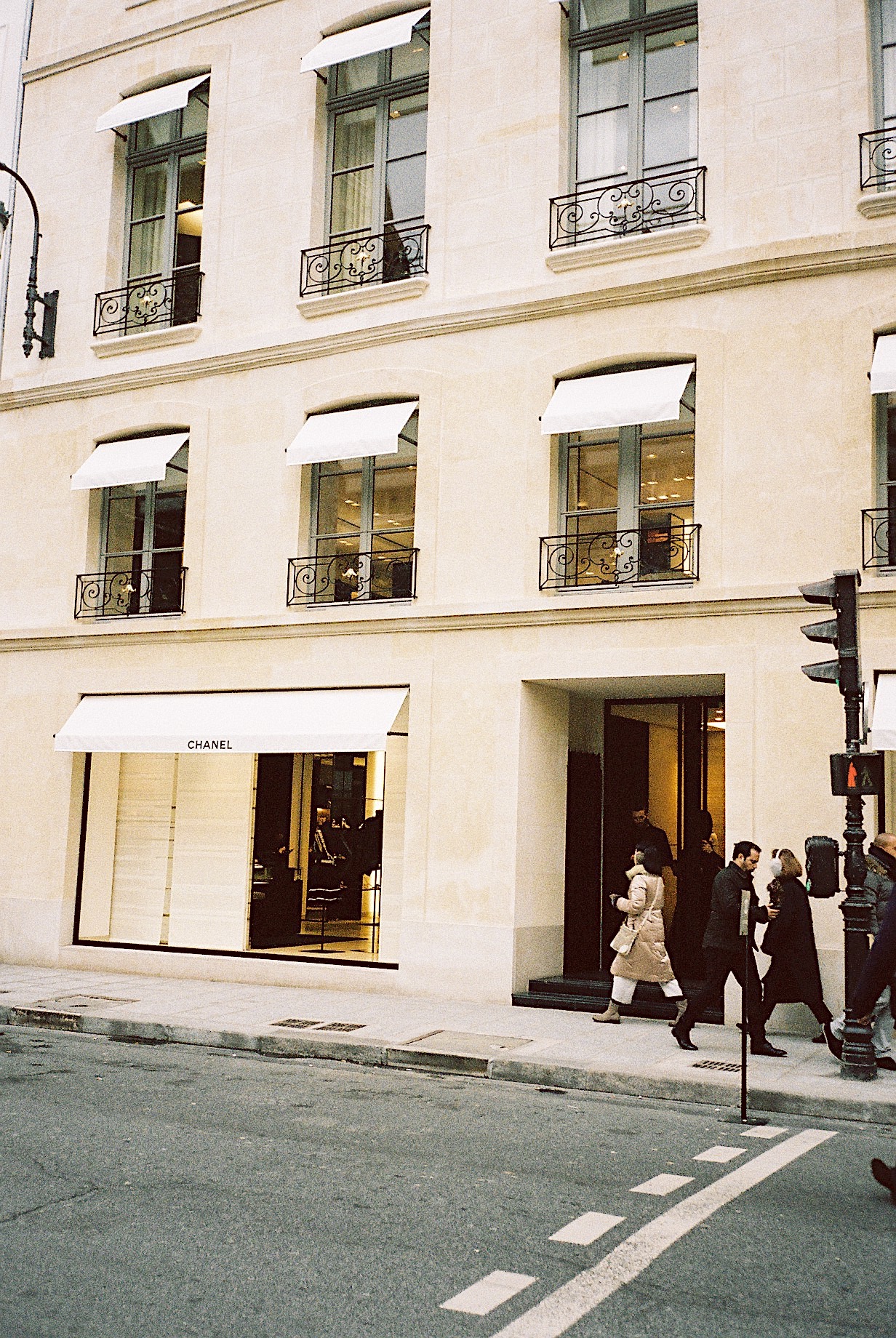 Last but not least – I wanted to mention that we stayed at the beautiful Hoxton Hotel. For transparency, they did offer me a small 'press discount', but the rest was paid for by myself. Sometimes hotels offer free stays in exchange for content/blog reviews etc, but this trip was very much orchestrated by me with the intent to just shoot content at a chilled pace. However, the hotel was absolutely stunning, and in a great location if you're looking to stay in Paris anytime soon. We pretty much ate breakfast there everyday because it was so delicious – as were the evenings meals (and the room service, oops). Safe to say I'm eager to get myself back to the gym this week…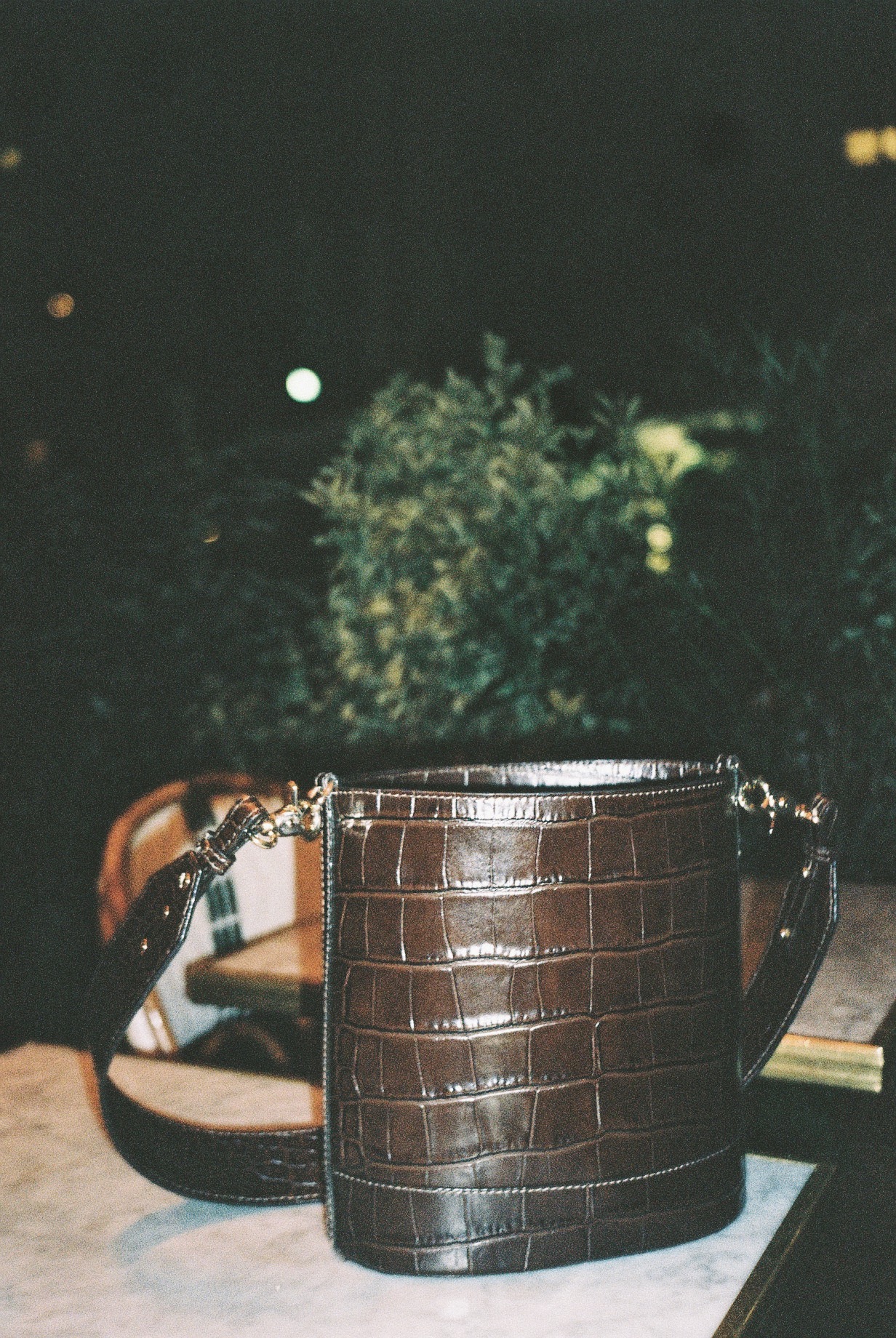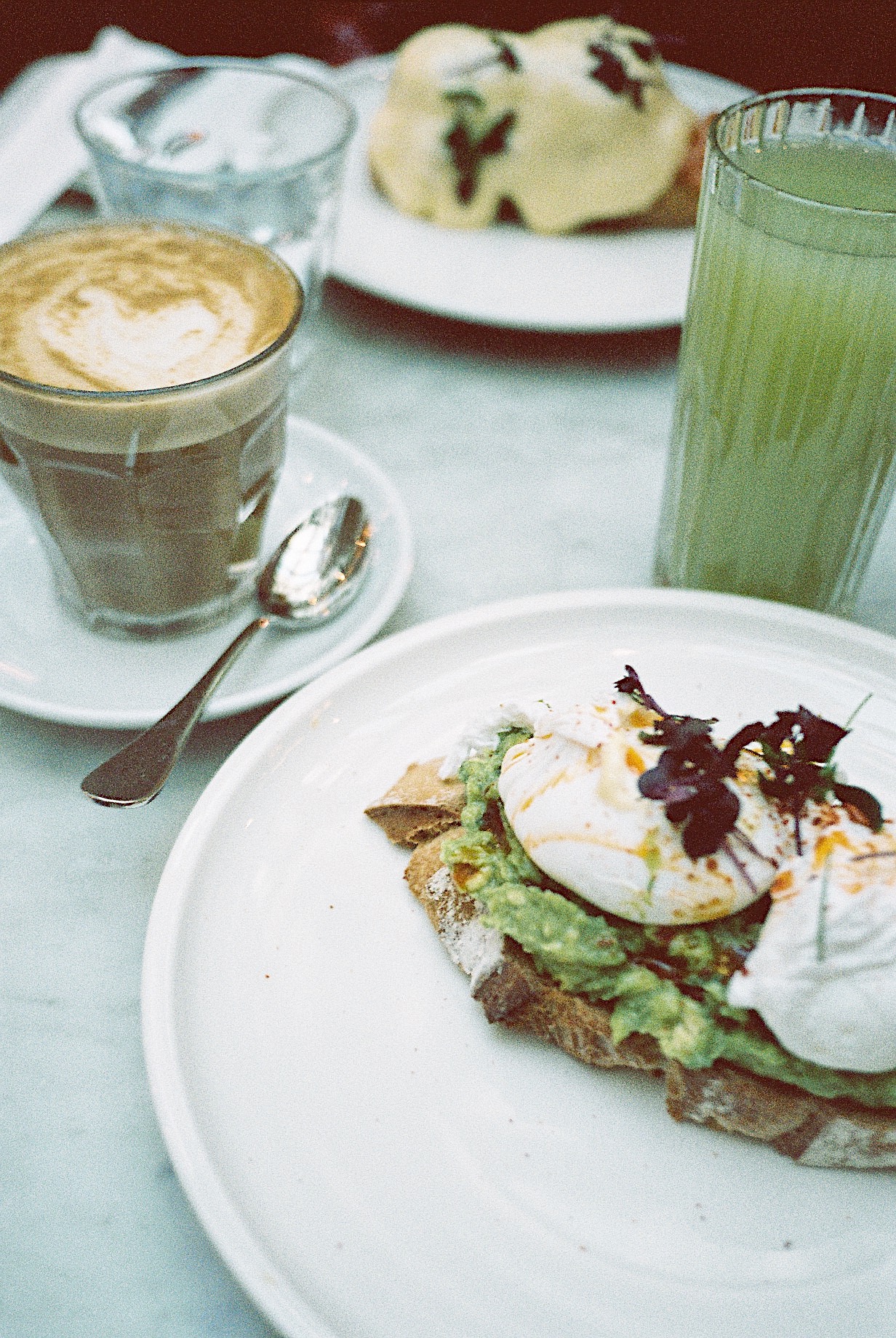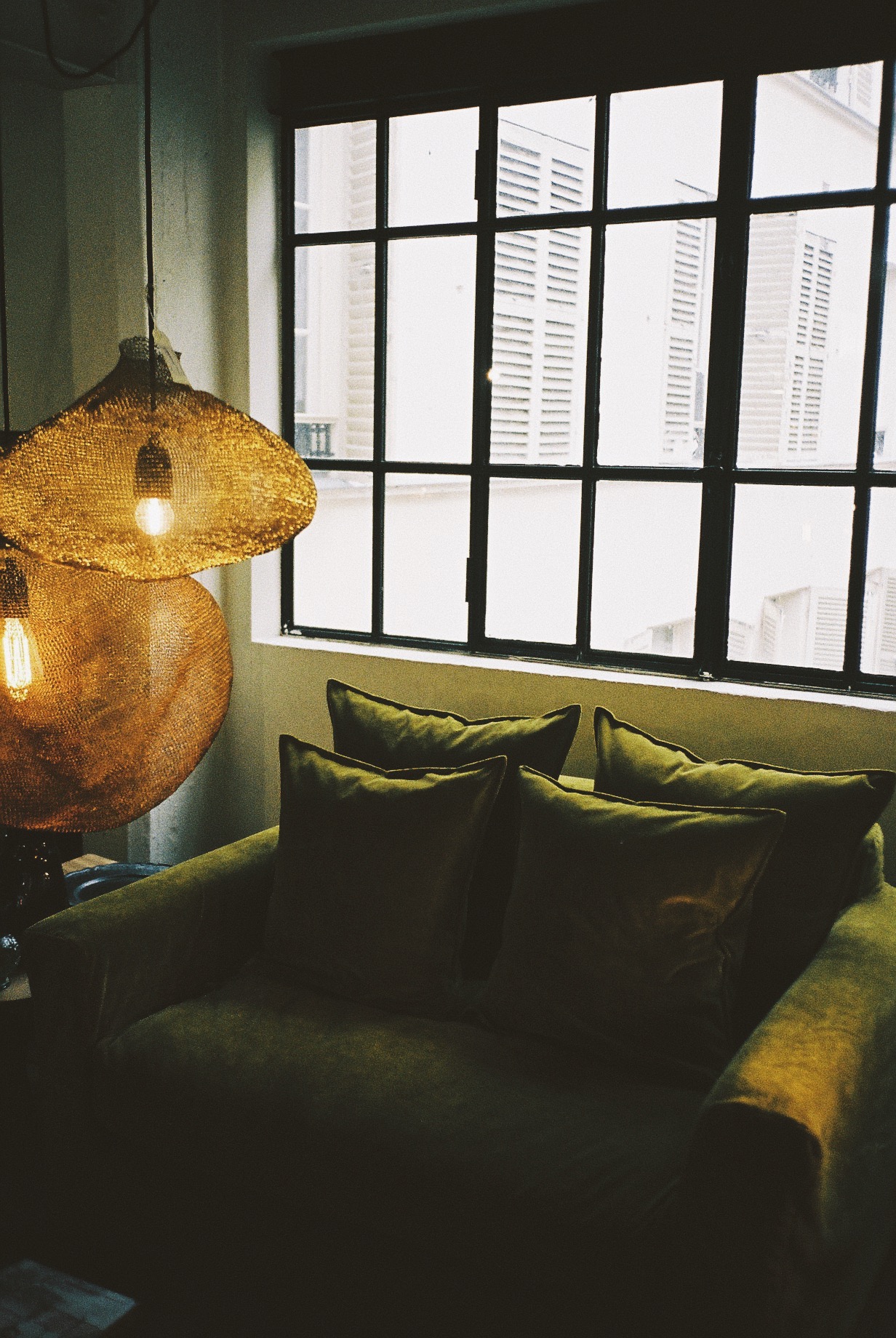 They also had a really cosy outside area that was heated at all times – you could sit out there and have afternoon tea, or evening drinks before heading back to the room. I love that everywhere has outdoor heating in Paris, I love being outside and watching the world go by…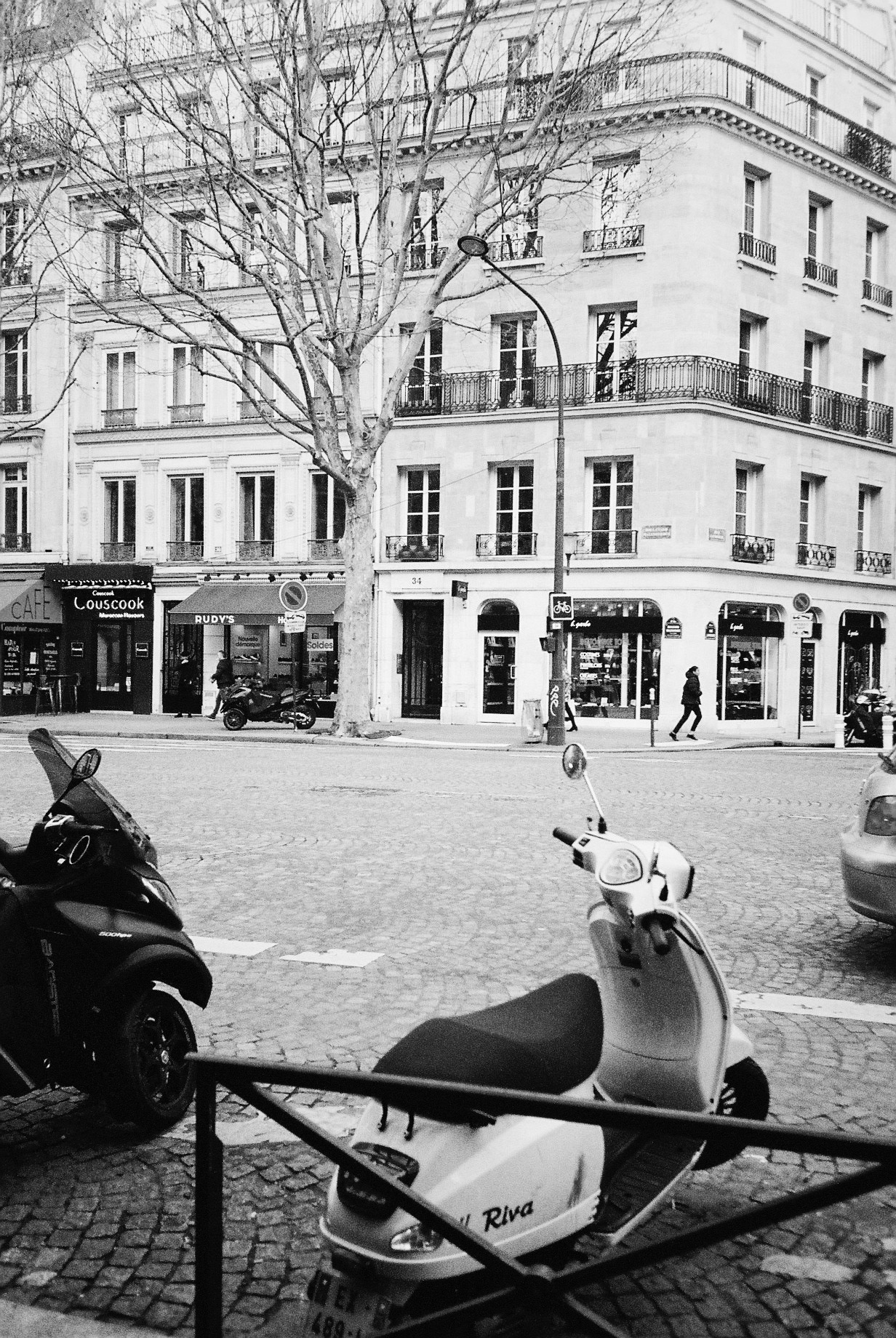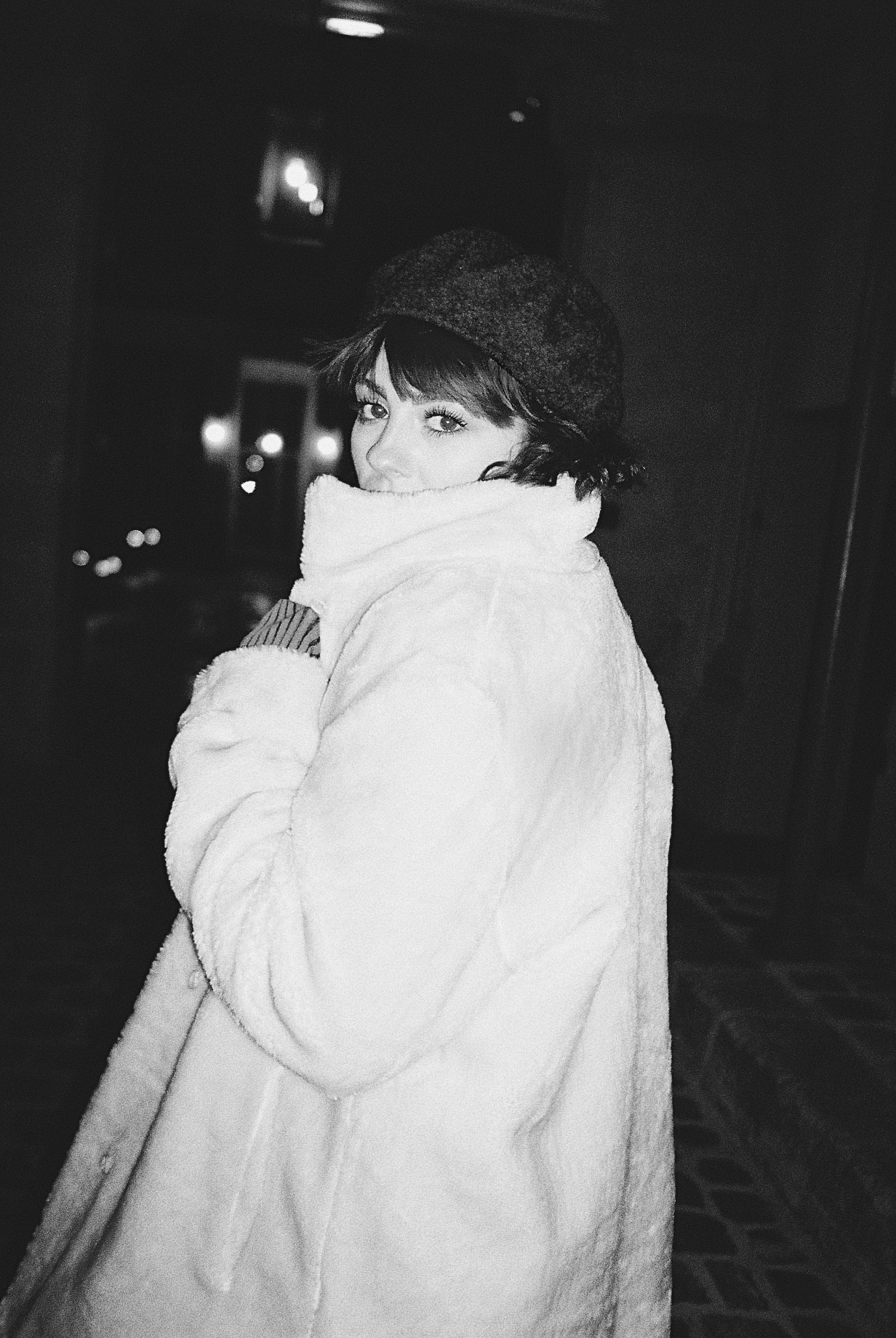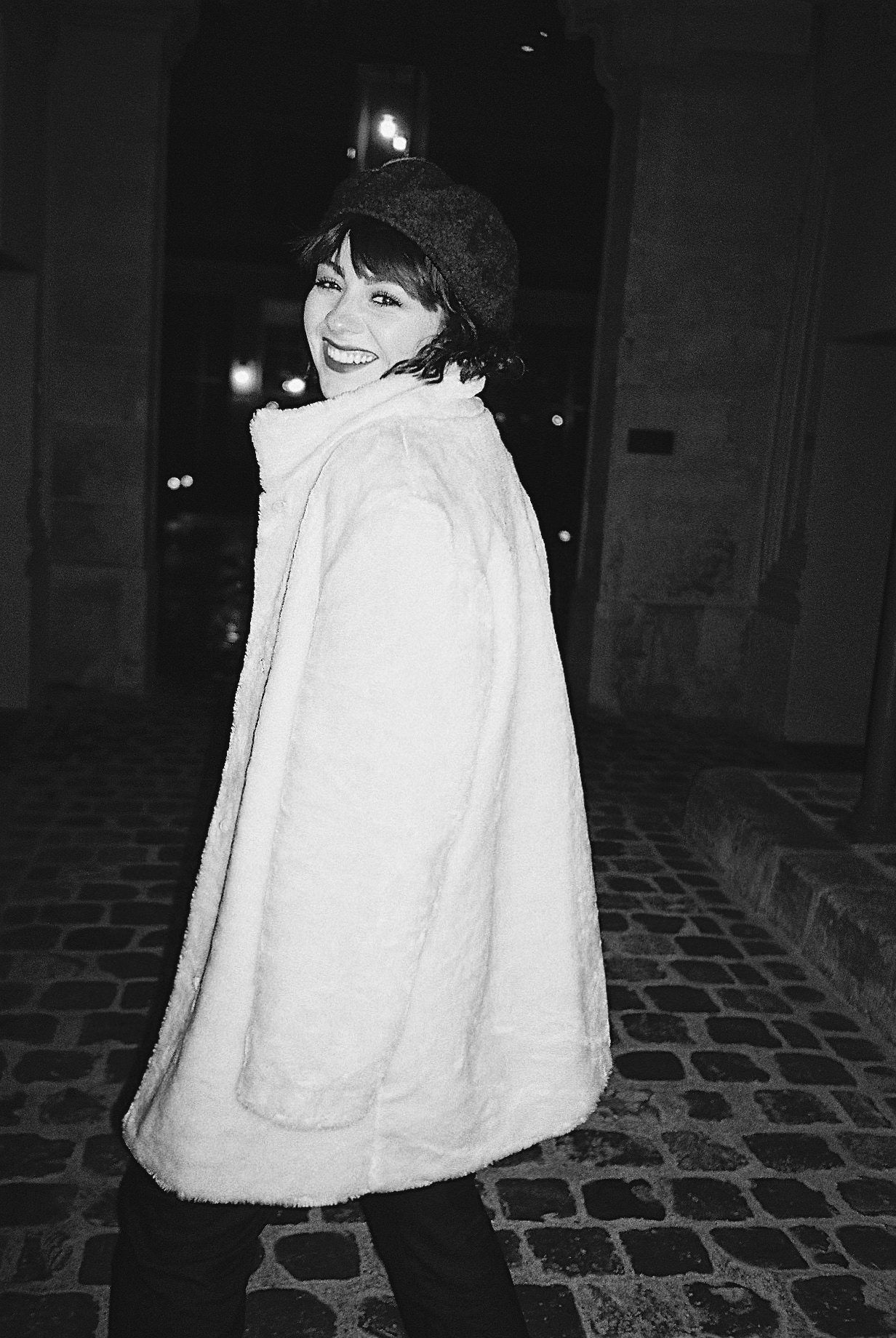 Other than our flight being cancelled on the way home due to the snow in Manchester (we spent a fun twenty four hours in the airport Ibis hotel, eating bar snacks and binge watching Netflix) – it was an amazing few days. You can expect lots of outfit posts from the streets of Paris coming your way very soon…
---
Photographs taken on an Olympus Mju II | Read older blog posts on Paris here 
Where we stayed: The Hoxton Hotel
Bags – both by Chylak, Brown Jacket – American Vintage  (everything else is vintage)
PIECES FOR WINTER IN PARIS