Hello you wonderful lot – I'm officially back in Manchester, but my heart is definitely in Paris! I recently visited for four days and they were the most magical four days I've had in a long while. We spent our time getting lost down picturesque little back streets, exploring book shops, and eating an unhealthy amount of macaroons. I thought I'd share a little more insight into our trip for those of you that have been asking. I'll be talking you through my 'must see' spots, and some top tips I picked up for anyone who plans on visiting in the near future…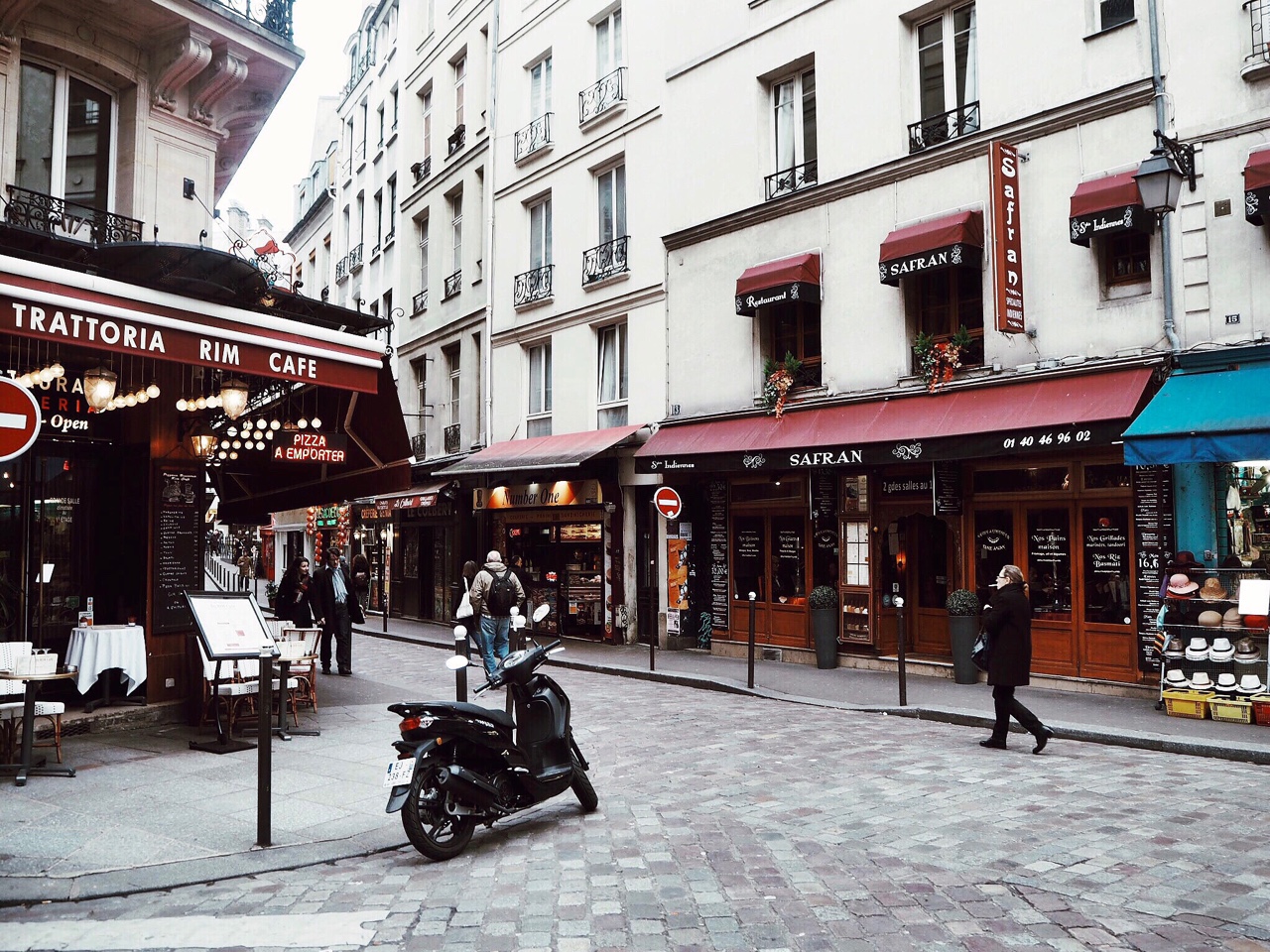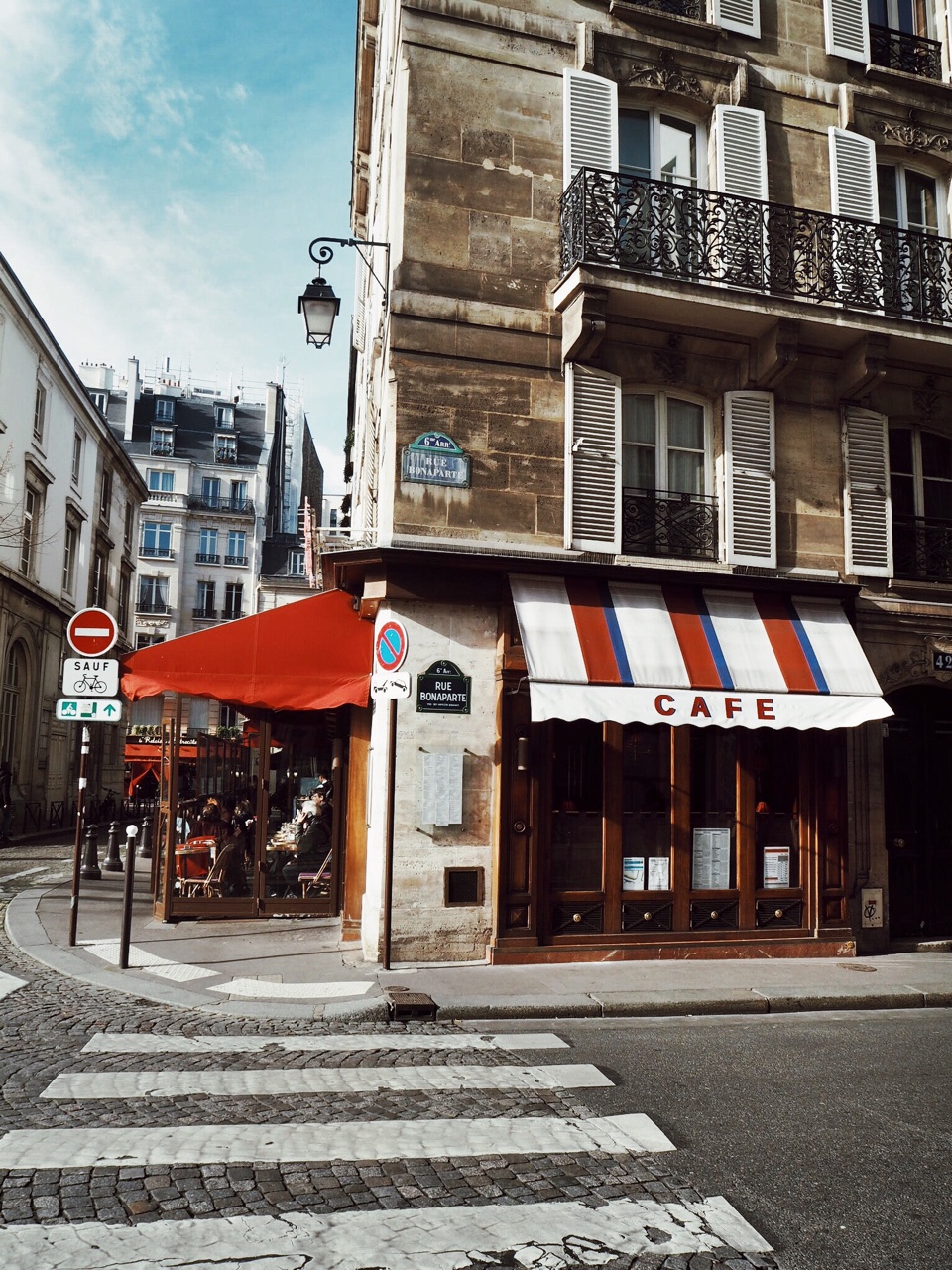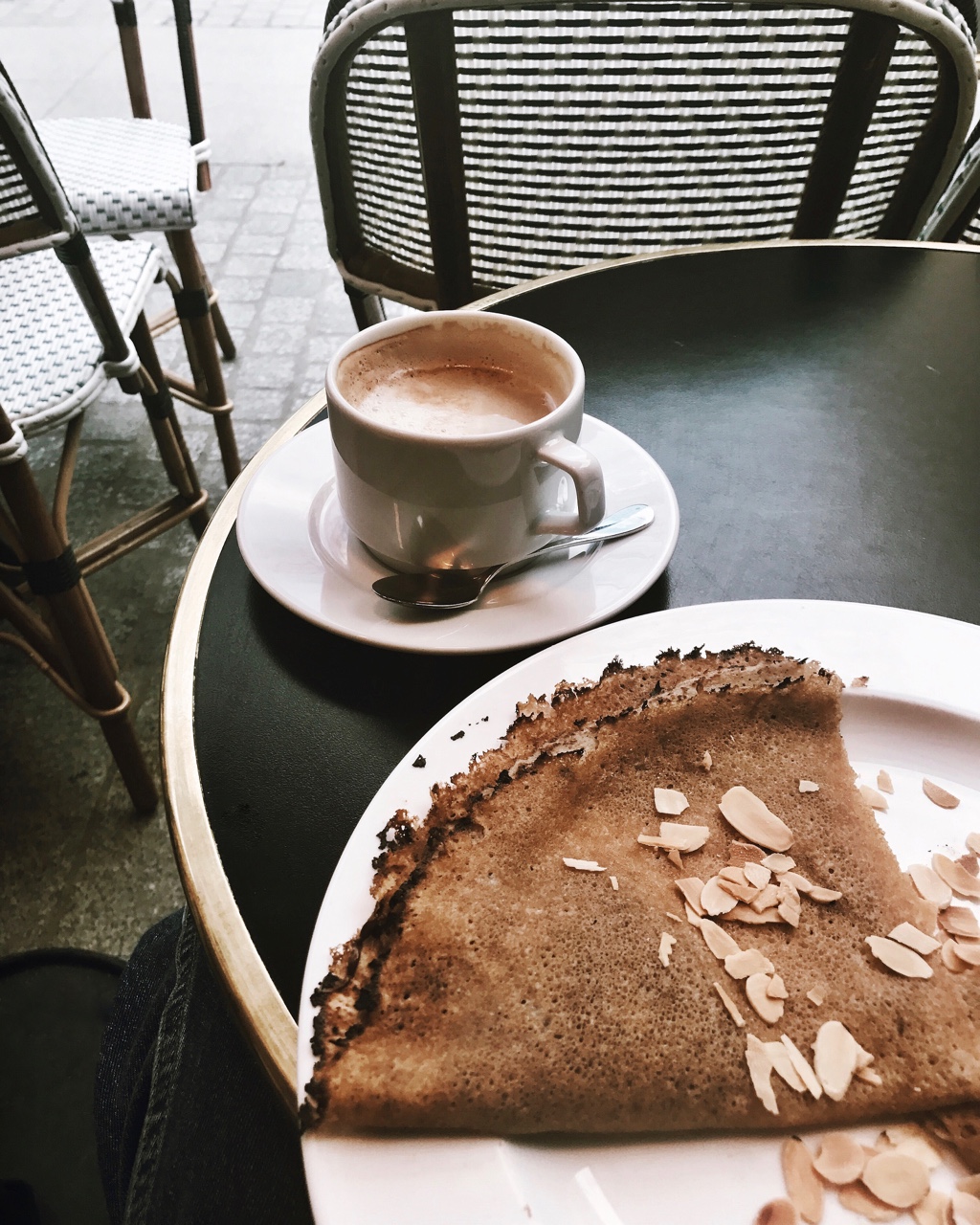 WHAT TO SEE | HIGHLIGHTS
Shakespeare & Company Book Shop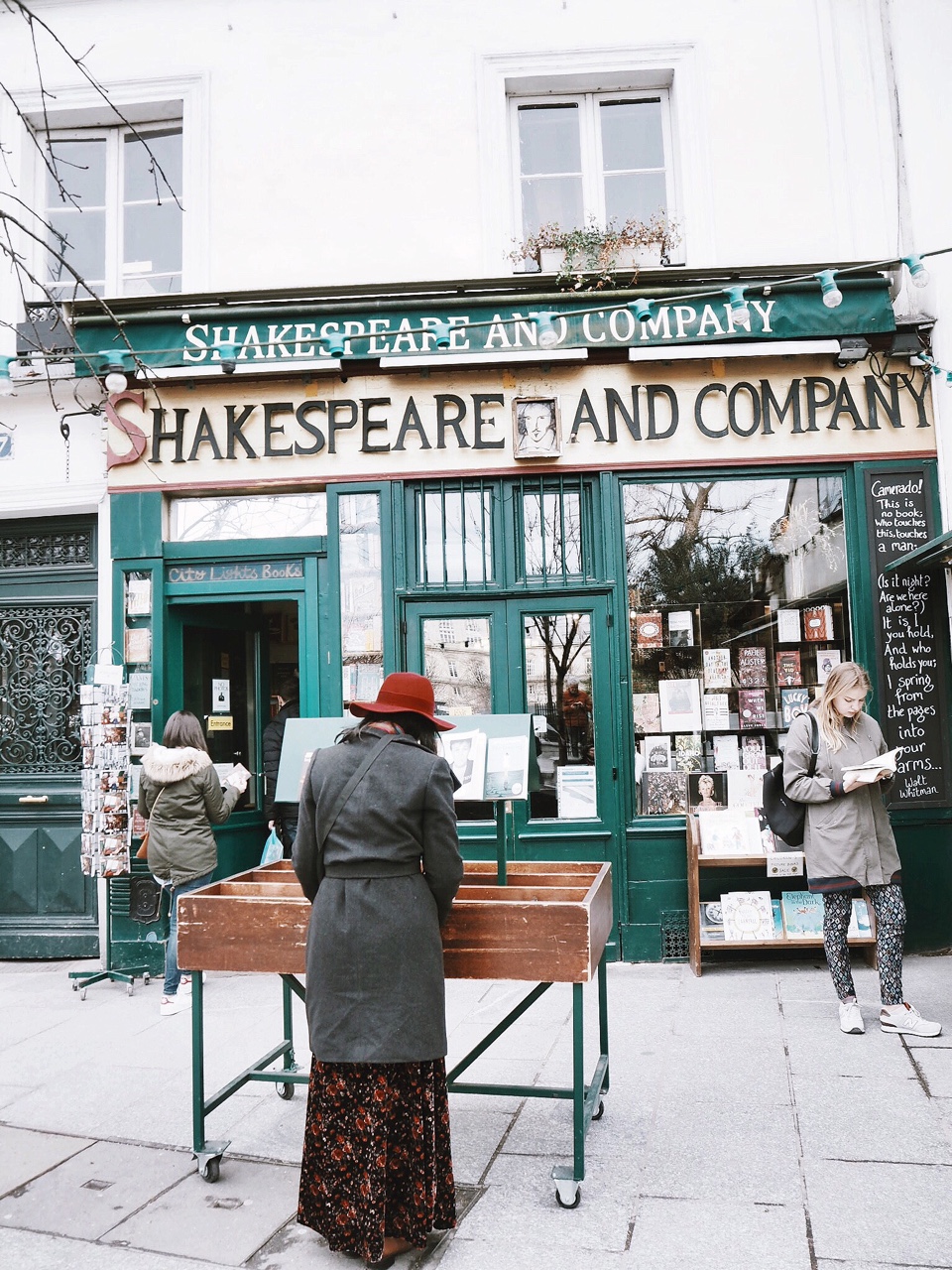 I recently tweeted that one of my favourite things about Paris is that it seems totally acceptable to walk around with your head in a book and bump into a total stranger by accident. This is probably something I completely romanticise, but I love that I saw it so frequently whilst over there. People don't seem to let modern life get in the way of them reading regularly – something that I'm finding increasingly harder to make time for recently. I find it really hard to shut off my brain and just enjoy the book in front of me – hence the fact that whenever I go on holiday I get through about five books. The Shakespeare & Co bookshop is the perfect little hideout for a rainy day in Paris, a treasure trove full of classics, special editions, and even a Sylvia Plath shrine. I could have spent hours in there and would definitely recommend paying a visit if you're a fellow literature lover.
Side note – if you're interested in reading more about the Shakespeare & Co book shop, I came across a great little Vanity Fair article that you can read here!
---
Eat Ladurée Macarons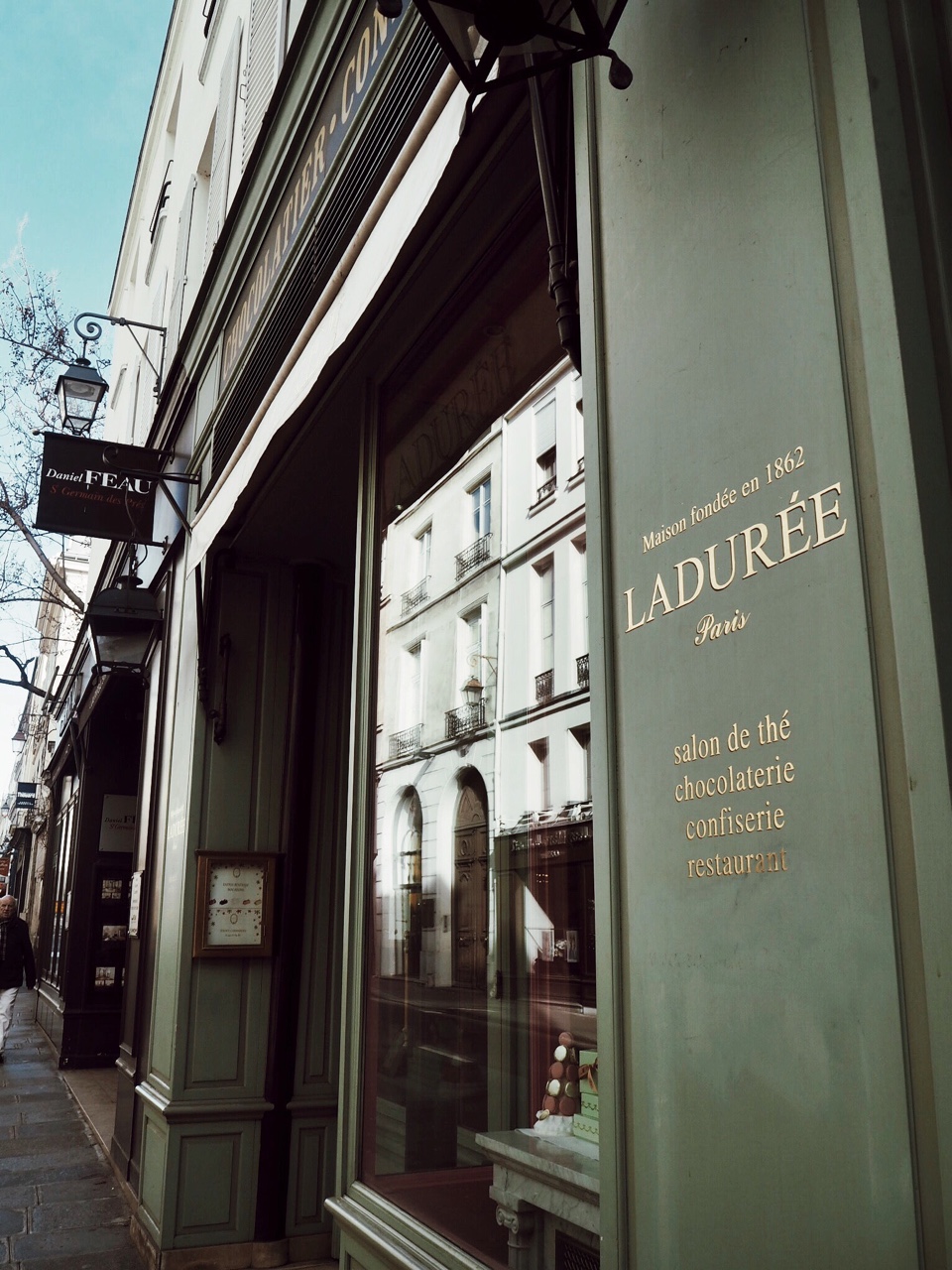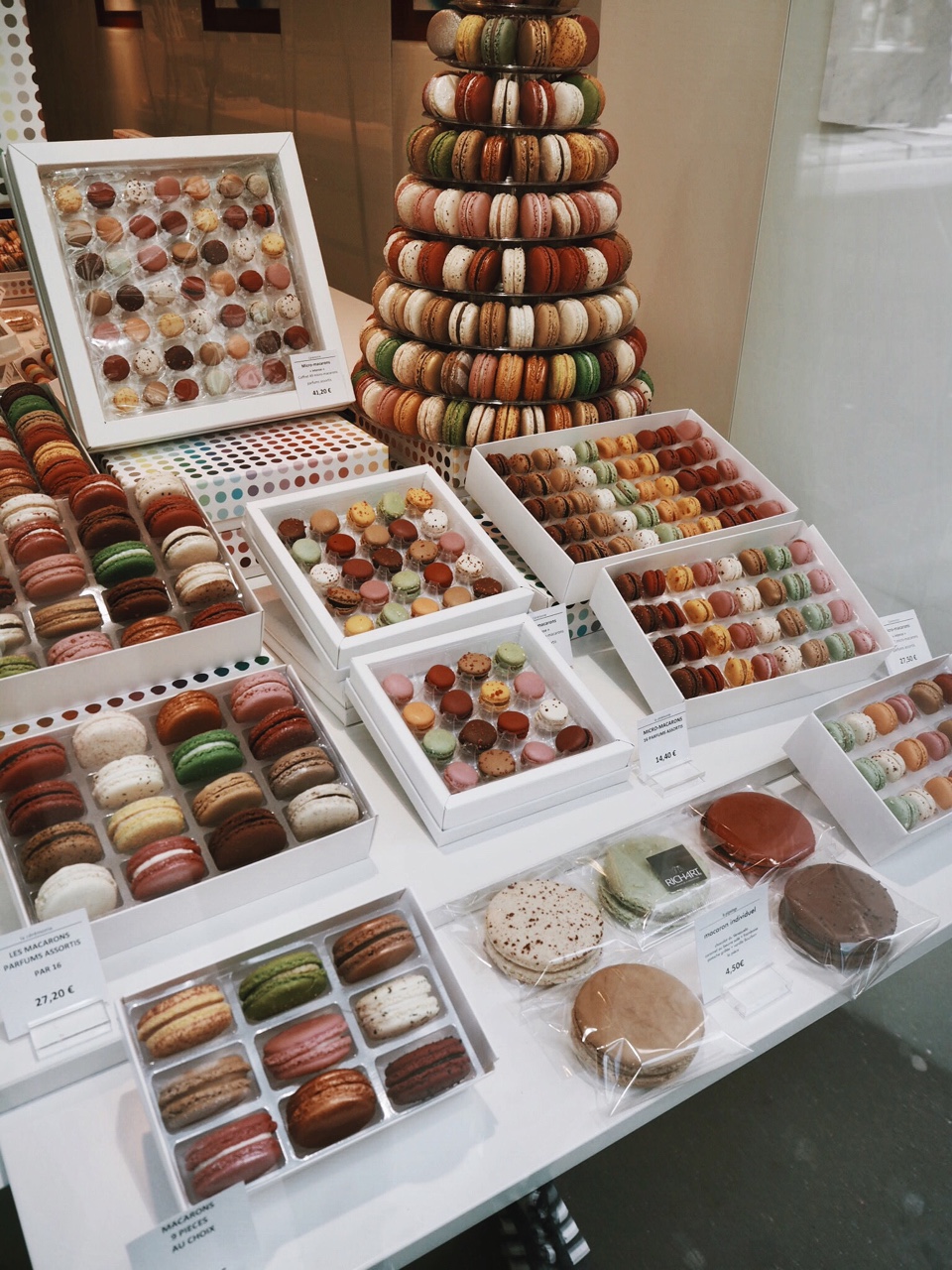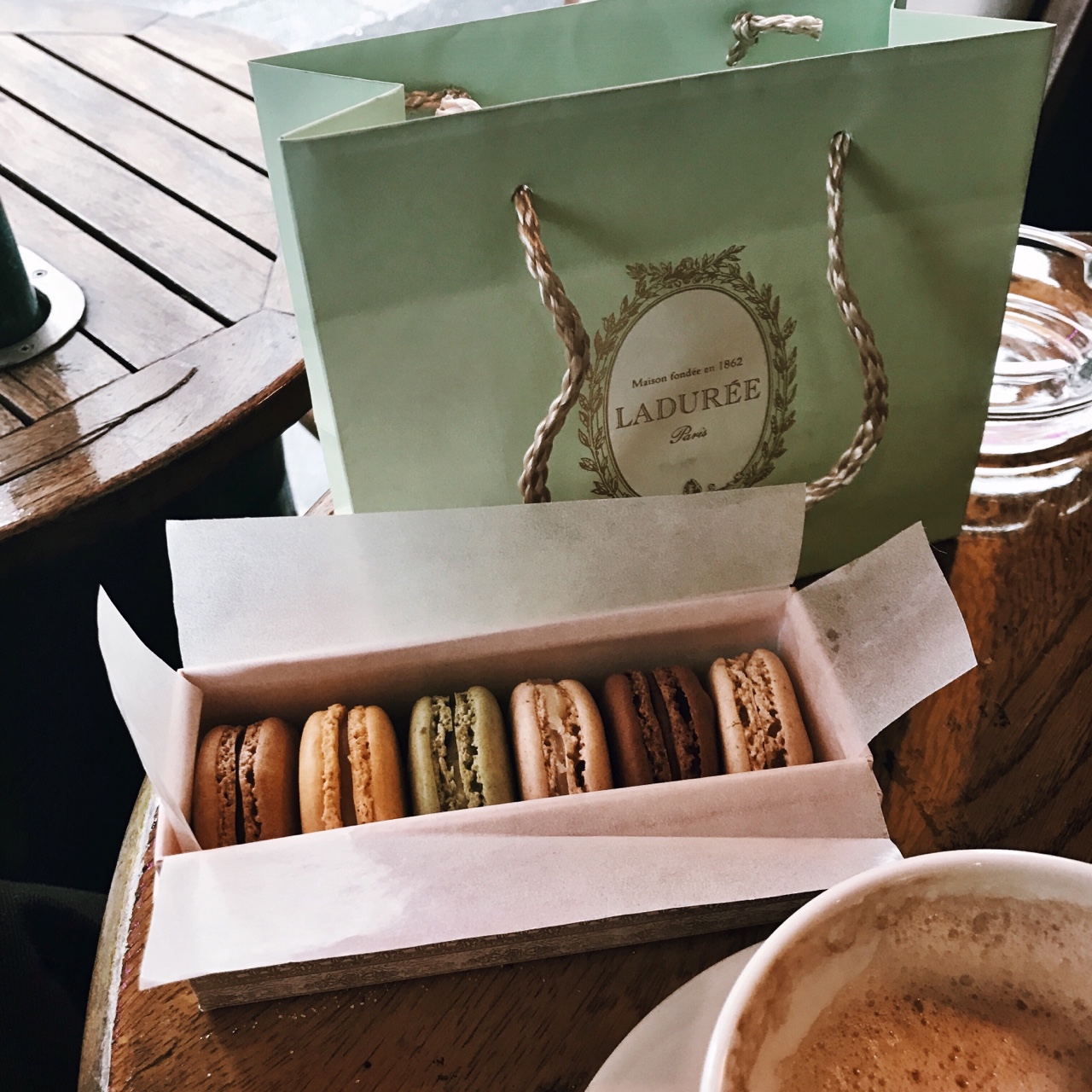 Little pastel coloured bites of heaven that look like they have rolled straight off the set of a Wes Anderson film! What could be more charming to accompany your coffee? And you know what they say, calories don't exist when you're on holiday (they definitely do, I'm now on a post Paris detox). But enjoy yourself nonetheless – wander into one of the Laudree shops if you can, it's such a treat to pick out a box and fill it with your favourite flavours. So beautifully packaged and also an amazing gift to take home for someone special…
---
Wander Le Marais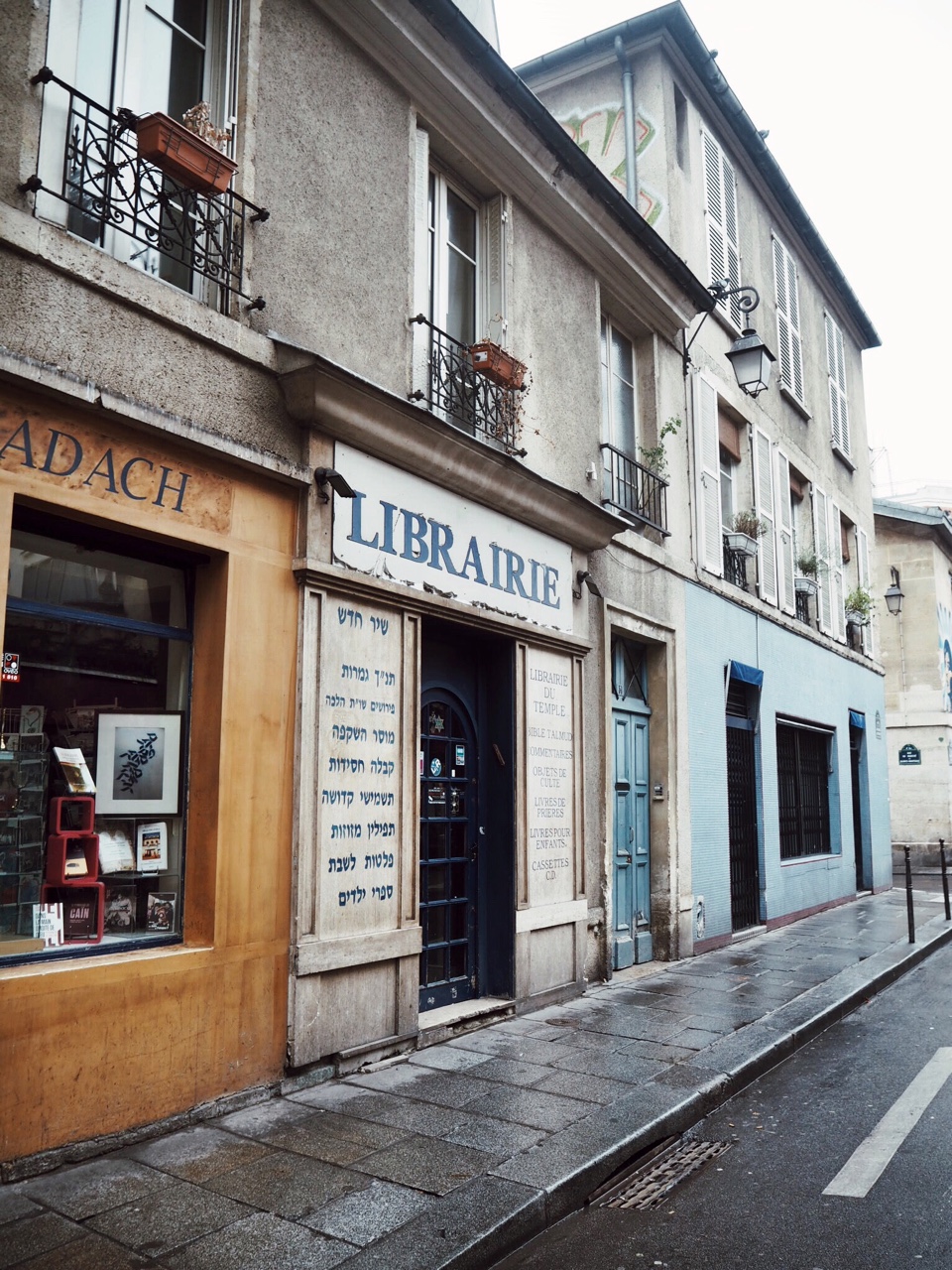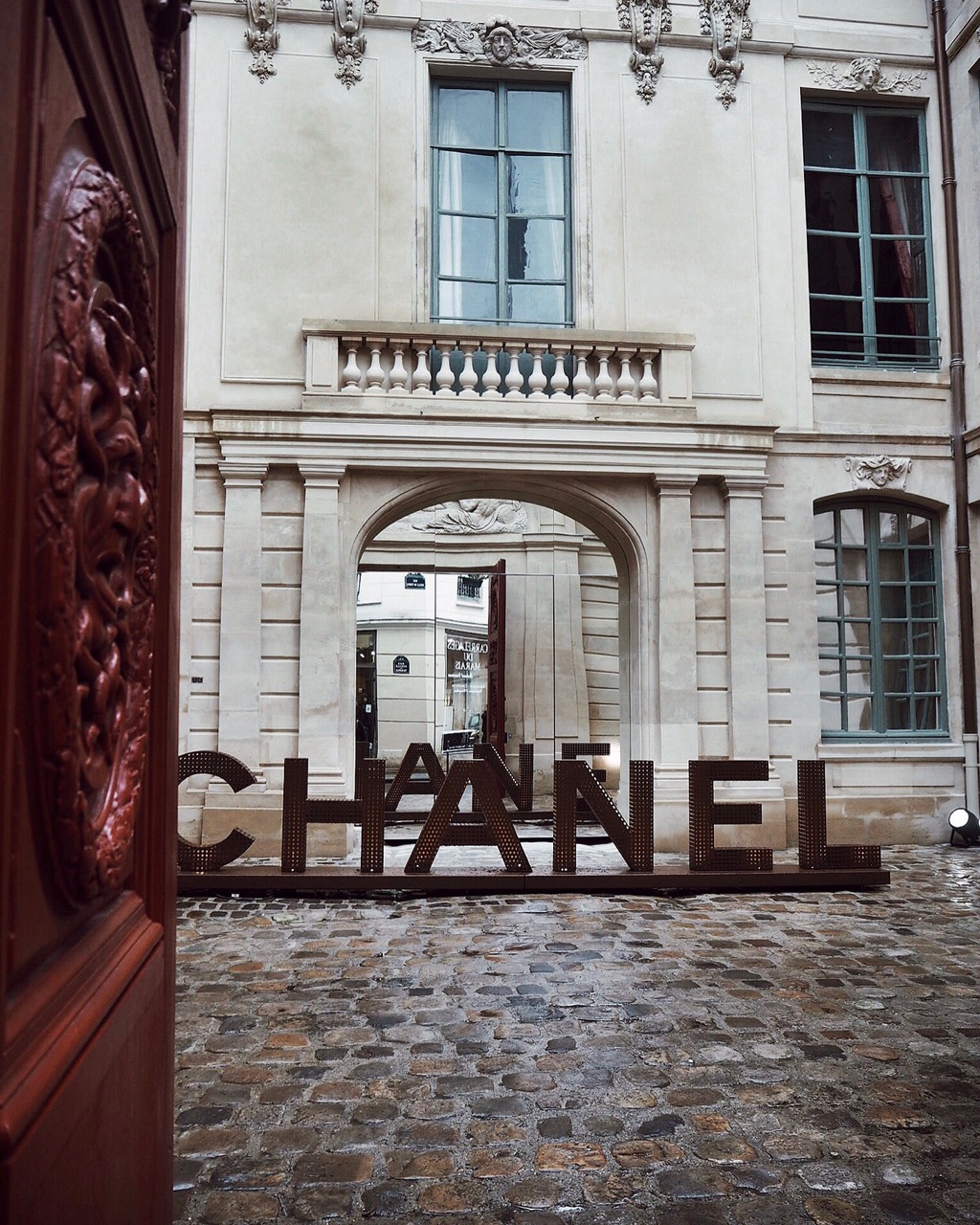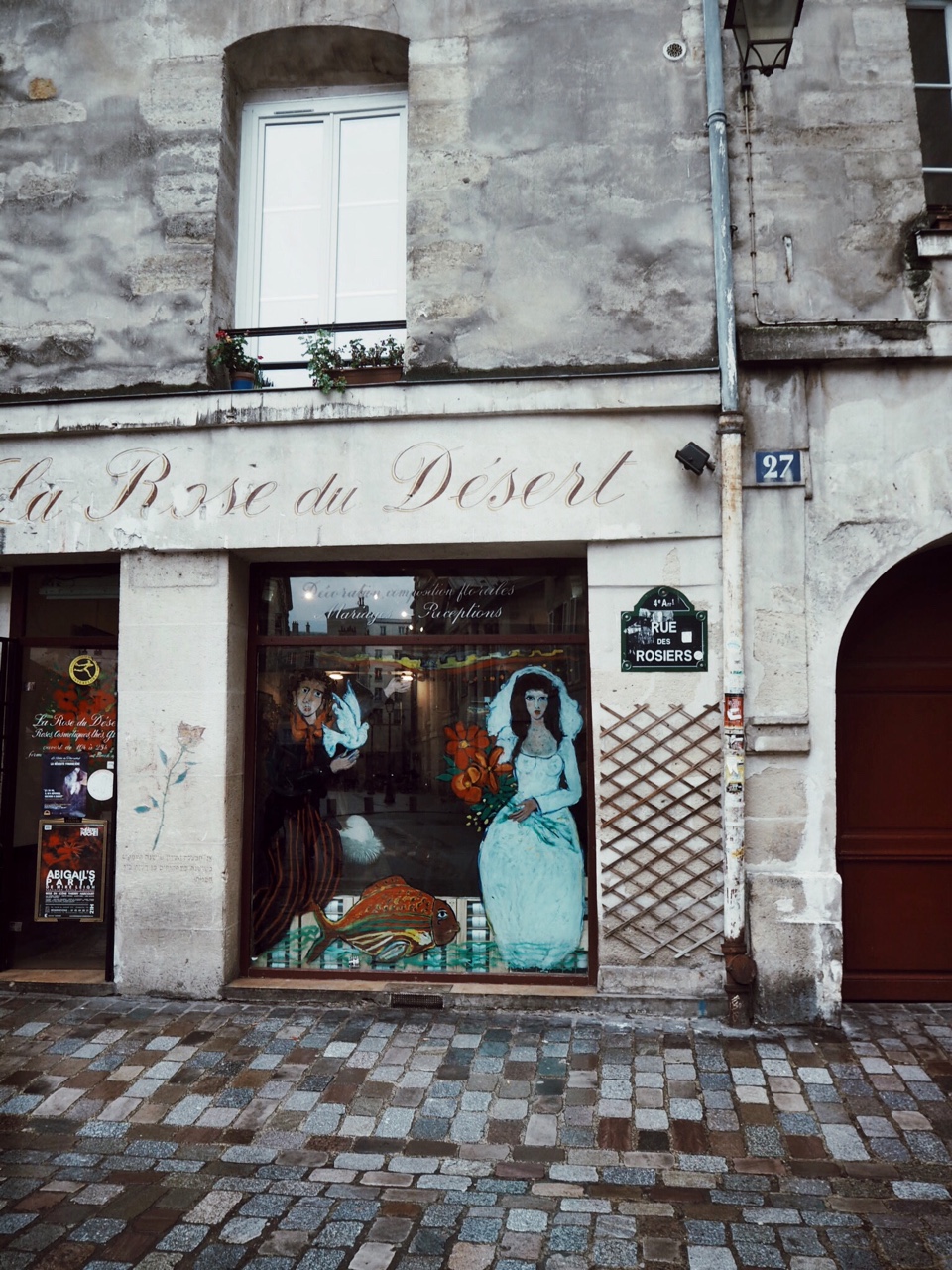 My favourite place we spent time in would have to be Le Marais – it just has such a magical vibe to it that's noticeably different to the rest of Paris. The narrow streets were buzzing with all kinds of little quirks, falafel shops, and an array of colours that could keep you visually entertained for hours. We had a day of just wandering around, before visiting the Picasso museum and then drinking gin in a cute little bar just outside. It was even more beautiful in the evening time (all lit up like a dreamy postcard), and one place that I want to head straight back to as soon as I get the chance!
---
Hide away in a museum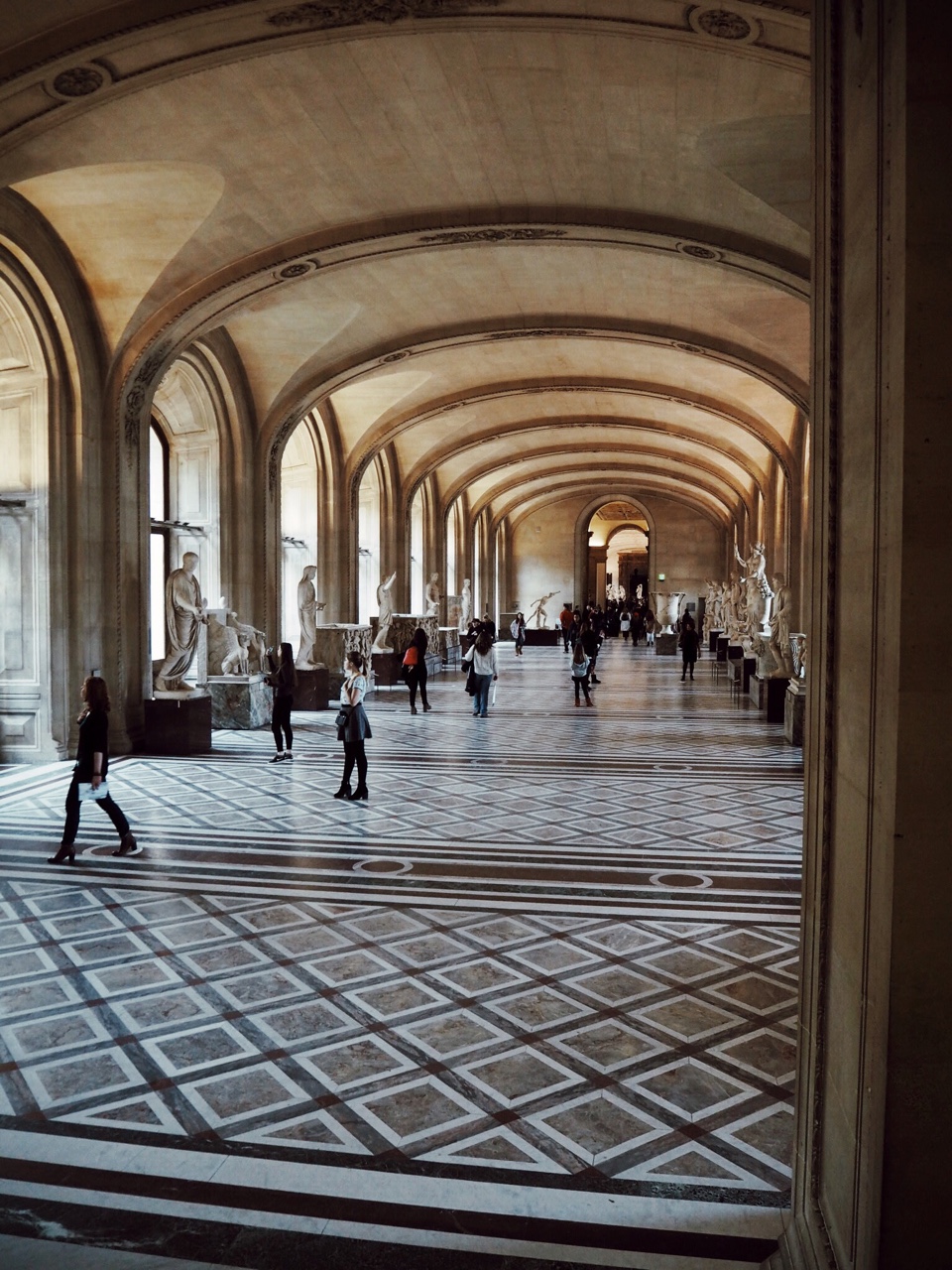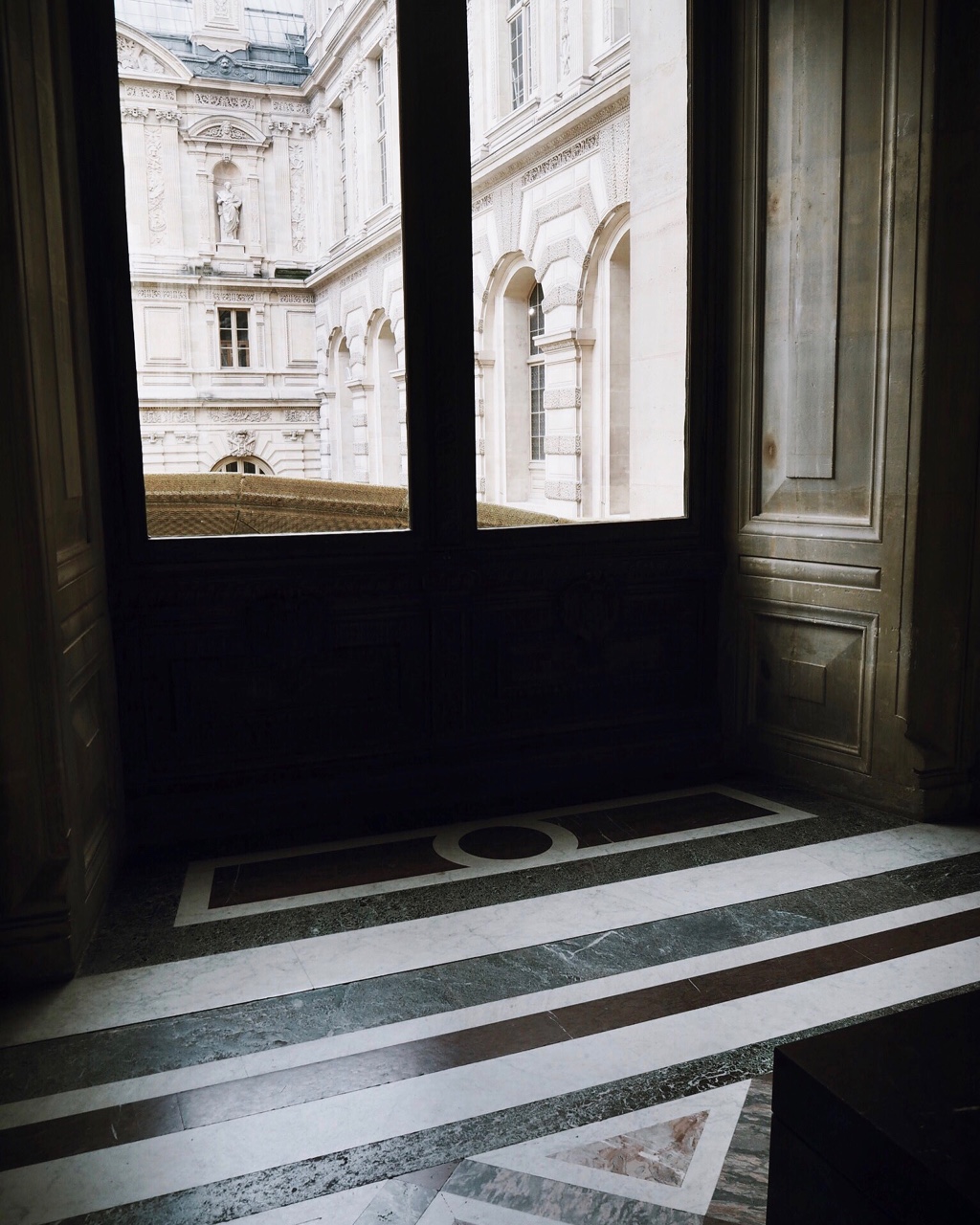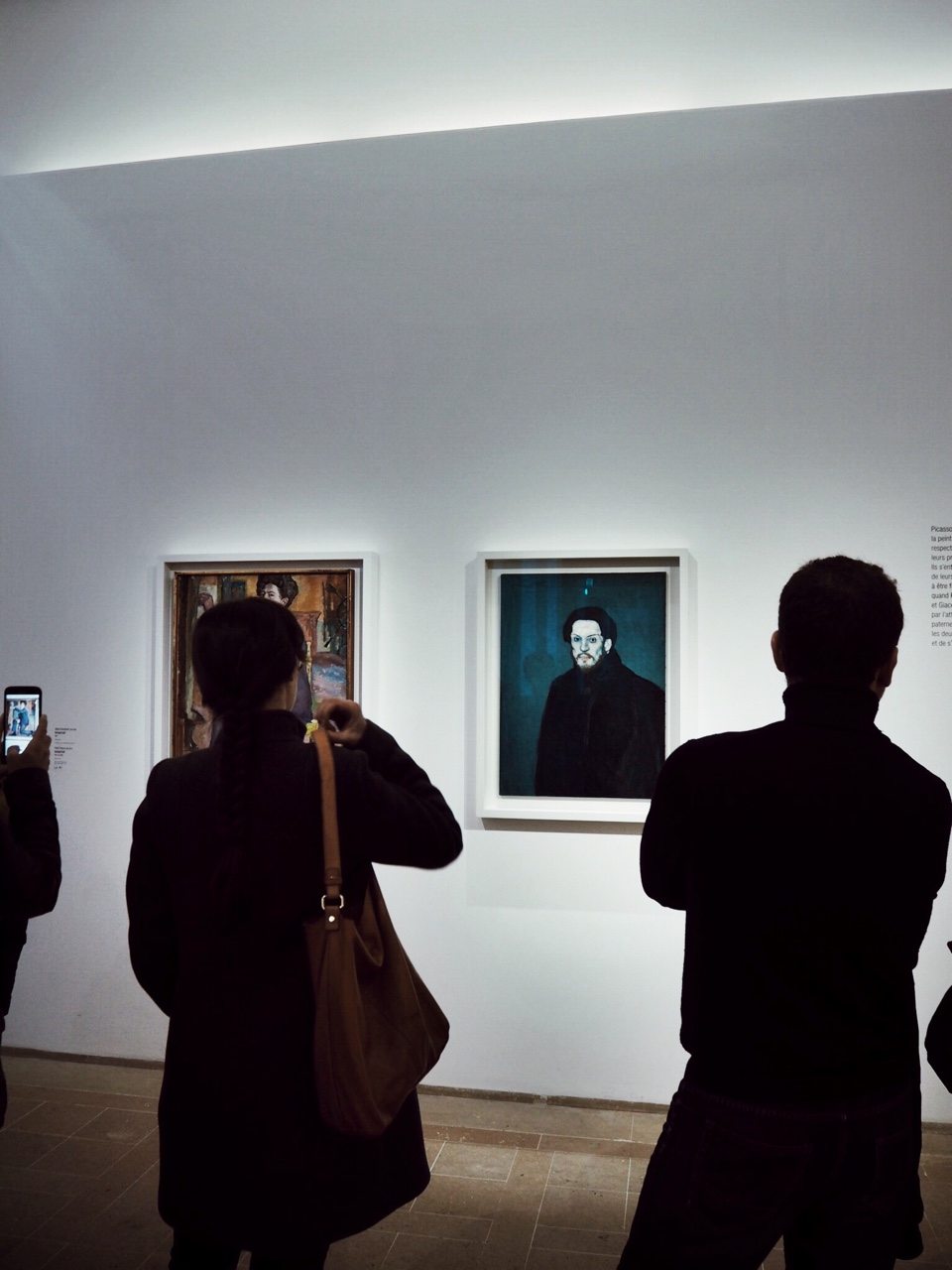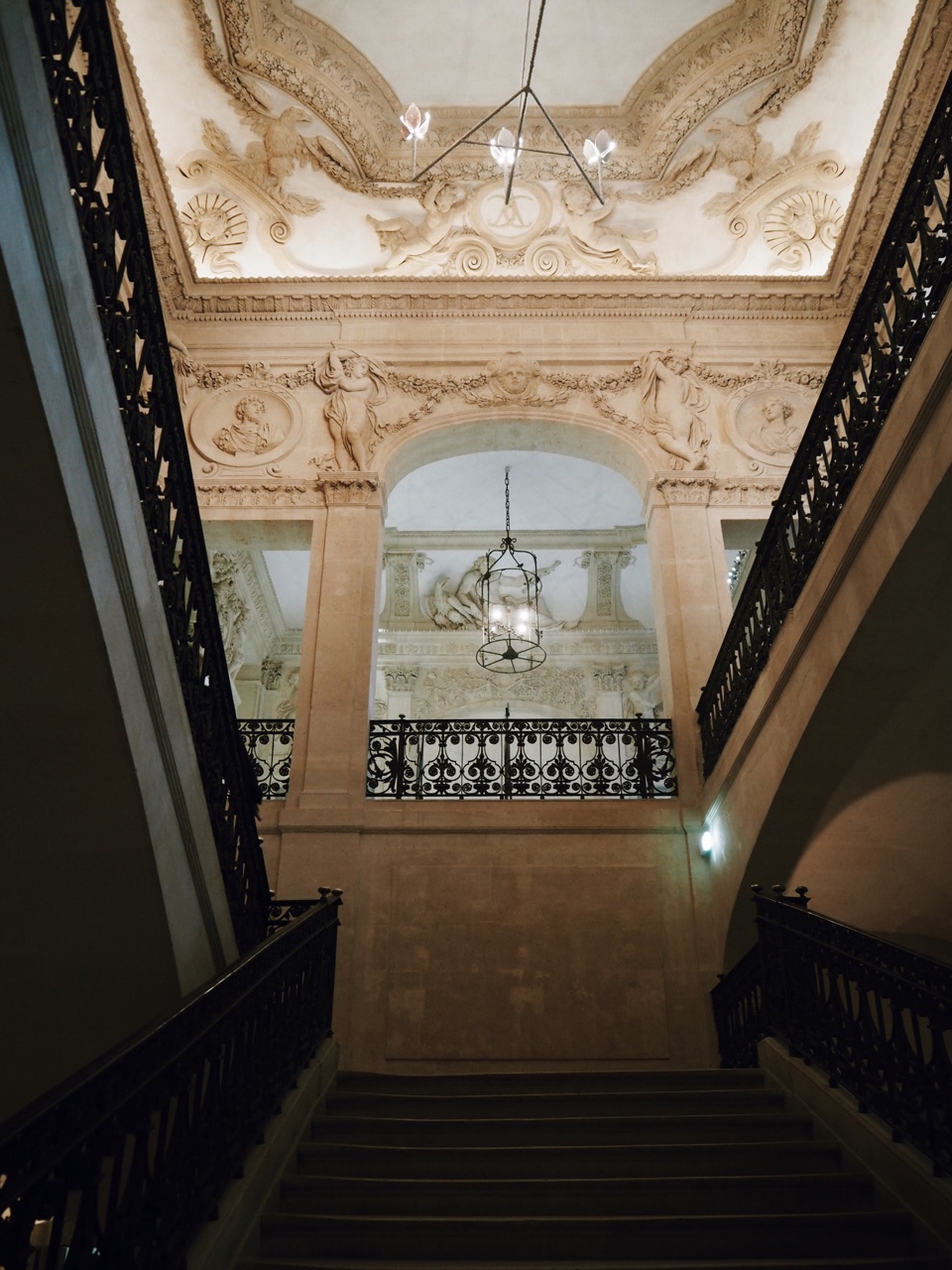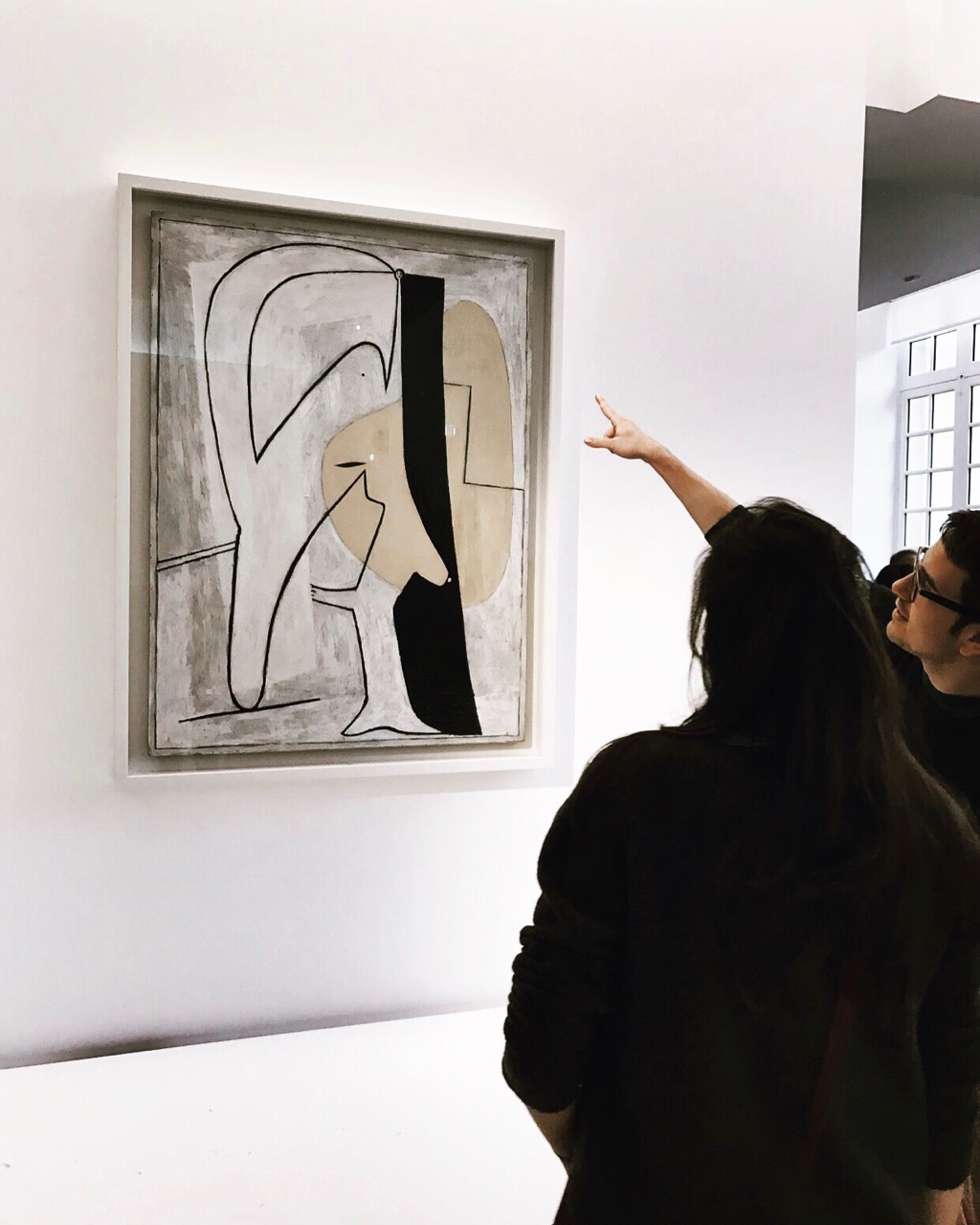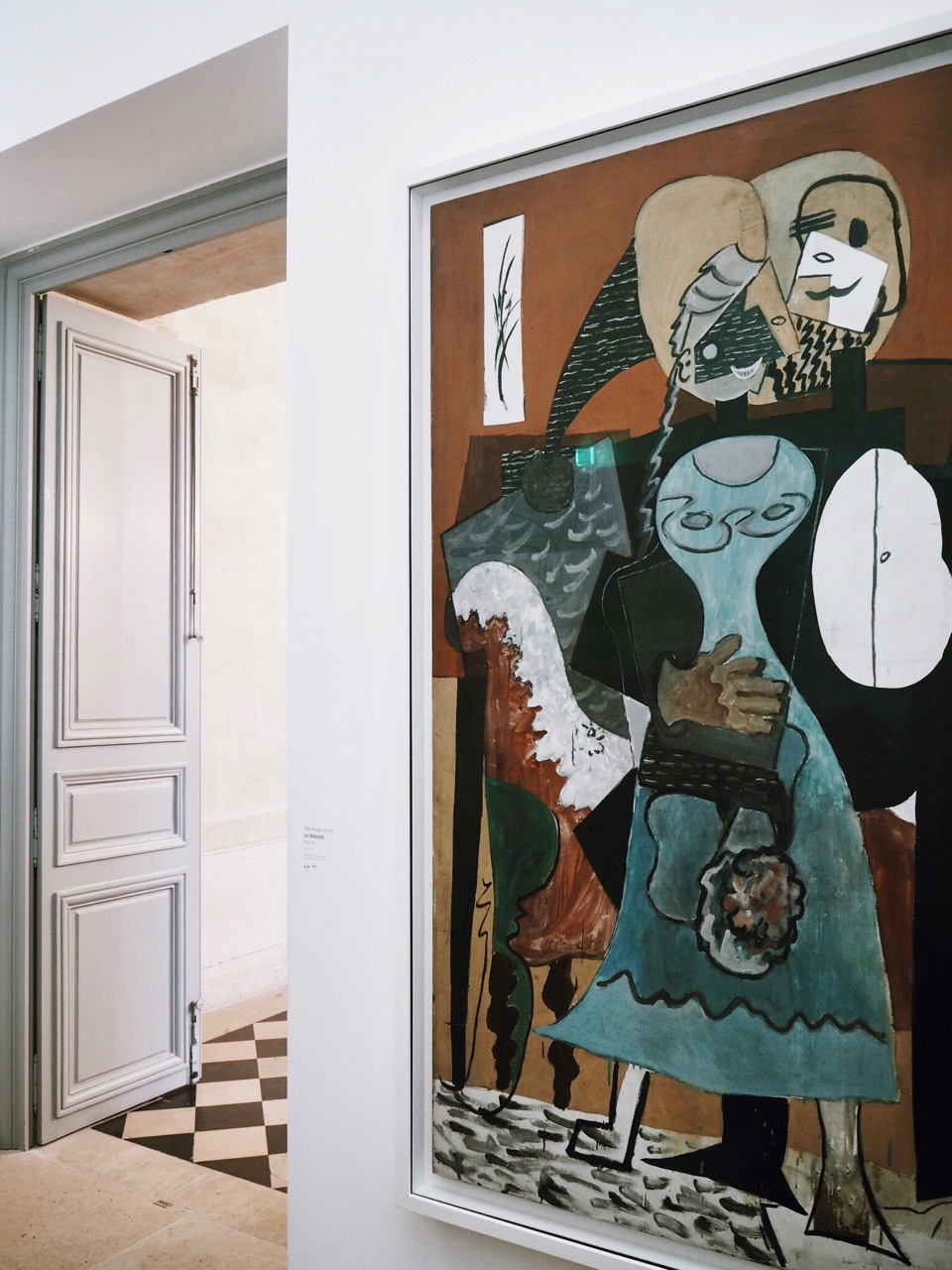 We also visited the Louvre and the Monet museum (both of which were incredible), but I have to say, the Picasso museum stole the show for me. I love his work anyway, so there were some particular paintings that I wanted to look out for, and the whole building was just really beautiful and inspiring. Seeing his original sketch books and learning more about his history ignited a deeper appreciation for his art work. I always find museums so inspiring – we saw so much in a short space of time so my brain was driven into overtime with new ideas…
---
The Eiffel Tower by night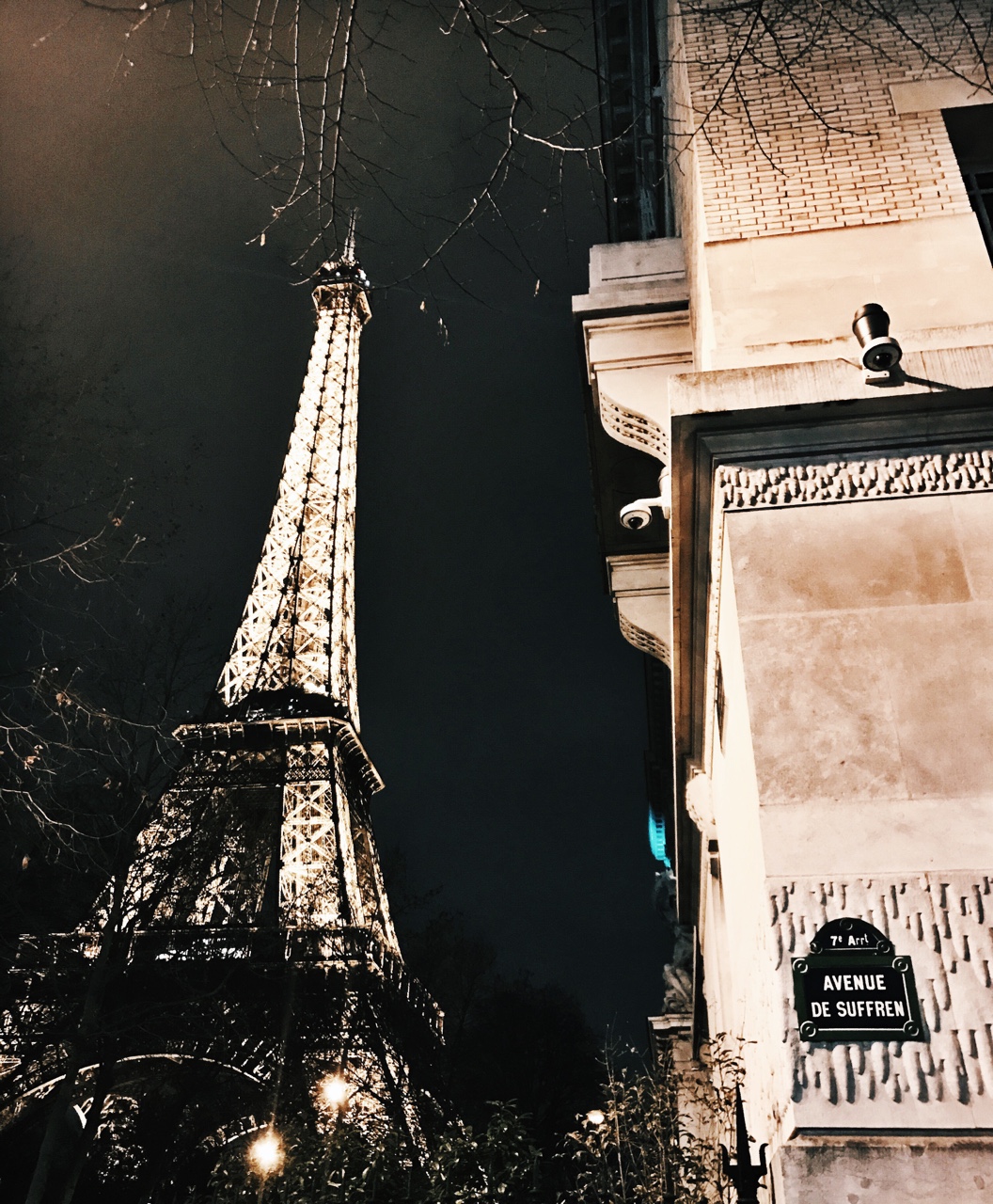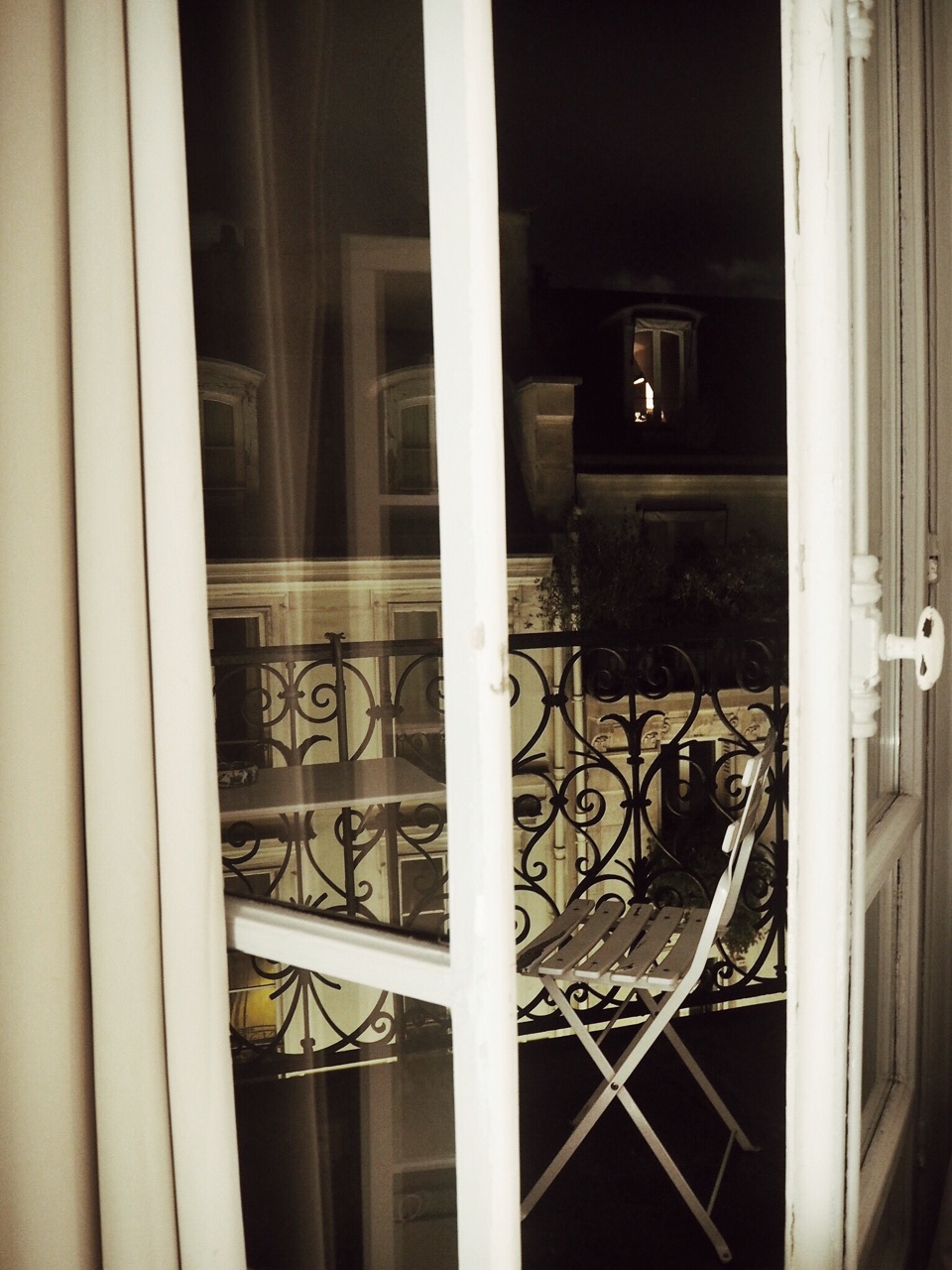 We decided to get a ticket to the top of the Eiffel Tower during the evening rather than the daytime. Mainly because we both love city light skylines and thought this would be the best way to experience it. We weren't actually allowed to the very top due to bad weather, but the second floor didn't seem like a downgrade in any way! It didn't feel too 'touristy' or cheesy which I was afraid it might do – it was just sparkling lights for as far as my eyes could see, and a sense of witnessing something very special. Basically one of those moments that you have dreamed about for years and then it finally comes true.
---
Vintage shopping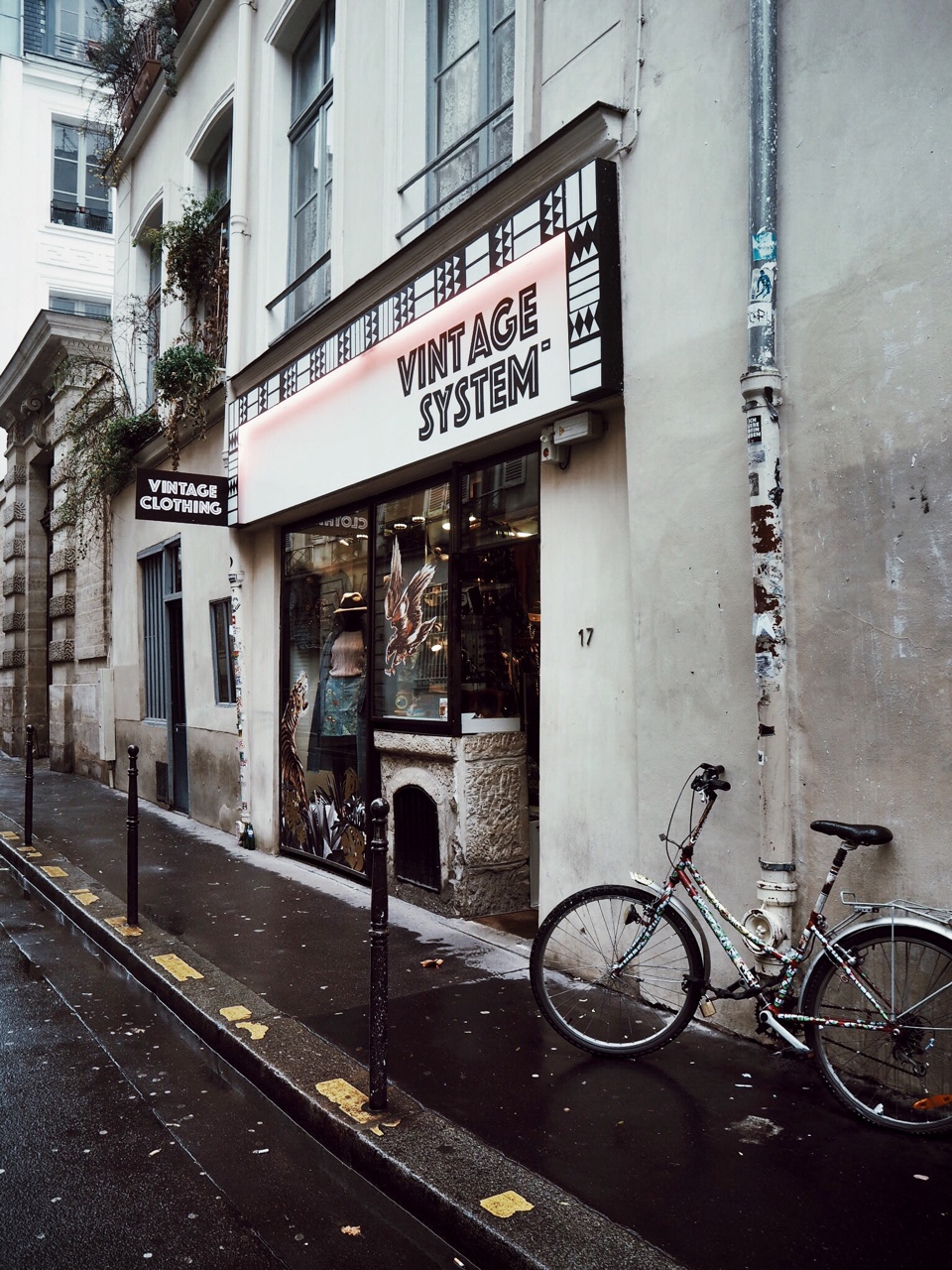 I did a bit of research before I went to Paris into the best vintage shopping spots so that I would have a rough idea of where to head to upon our arrival. We came across quite a few of them by accident and I have to say that most of what I saw inside was pretty similar to what I could source back home. One thing I did notice though – Paris have ALL the Levi denim in the world – endless amounts! If you can be bothered to dig for your size and try on a few pairs then it's worth heading to a few vintage shops if you find yourself in Paris with an hour or two to kill…
---
Le Comptoir Général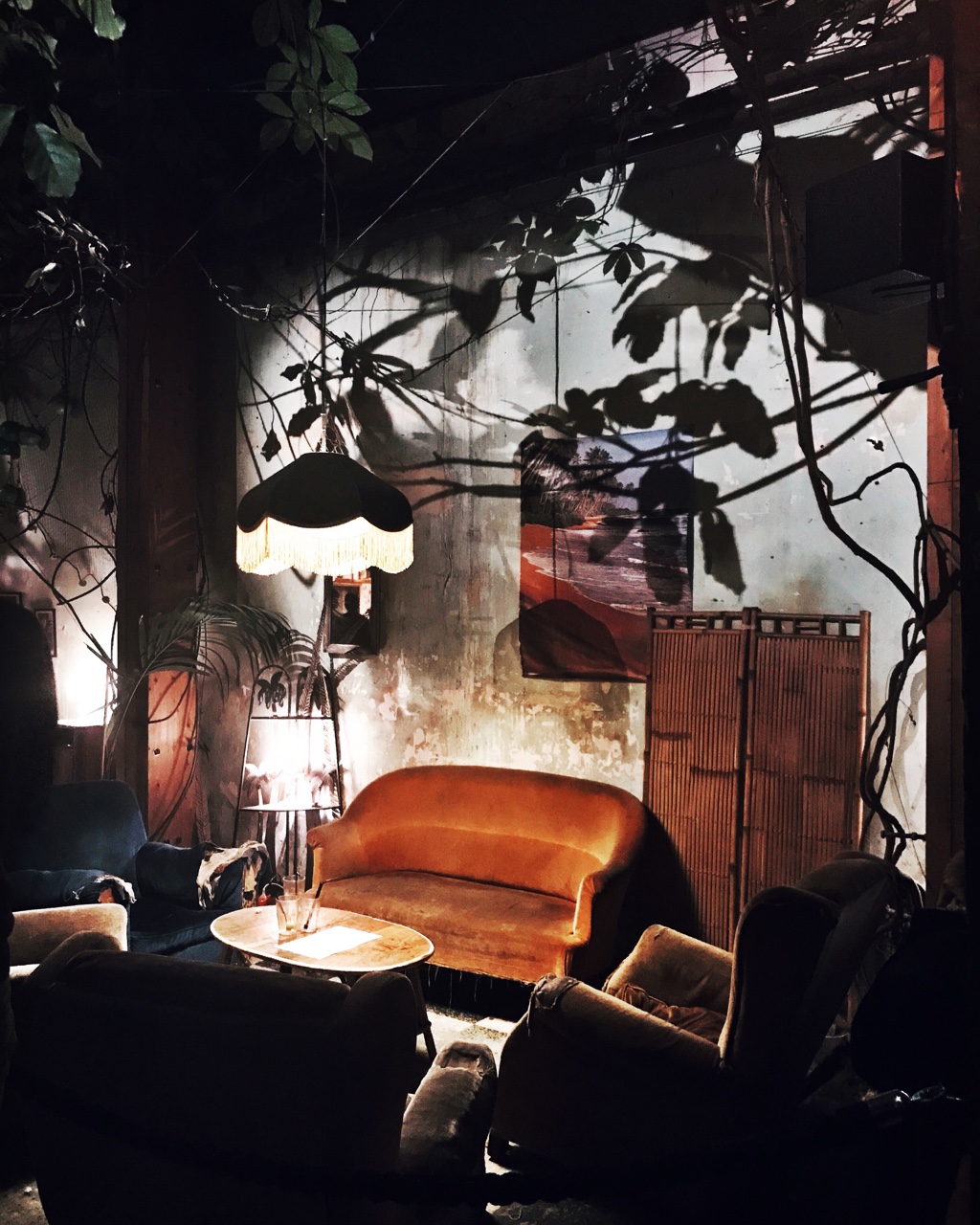 We queued up for about 25 minutes to get inside but it was more than worth it – I had been recommended this place by a few people so was keen to see what all the fuss was about. We eventually got let inside and wandered up this dark little road to a back door entrance of what looked like a completely abandoned house in the middle of nowhere. Inside, we were greeted with an elaborate display of rich coloured vintage furniture displays, fairy lights and hanging plants. There was also a cute little dance floor with a giant disco ball and everybody seemed to be drinking rum and juice – I could have basically moved in. It was like nowhere I have ever been, so put this to the top of your list for a night out in Paris!
---
La maison de Serge Gainsbourg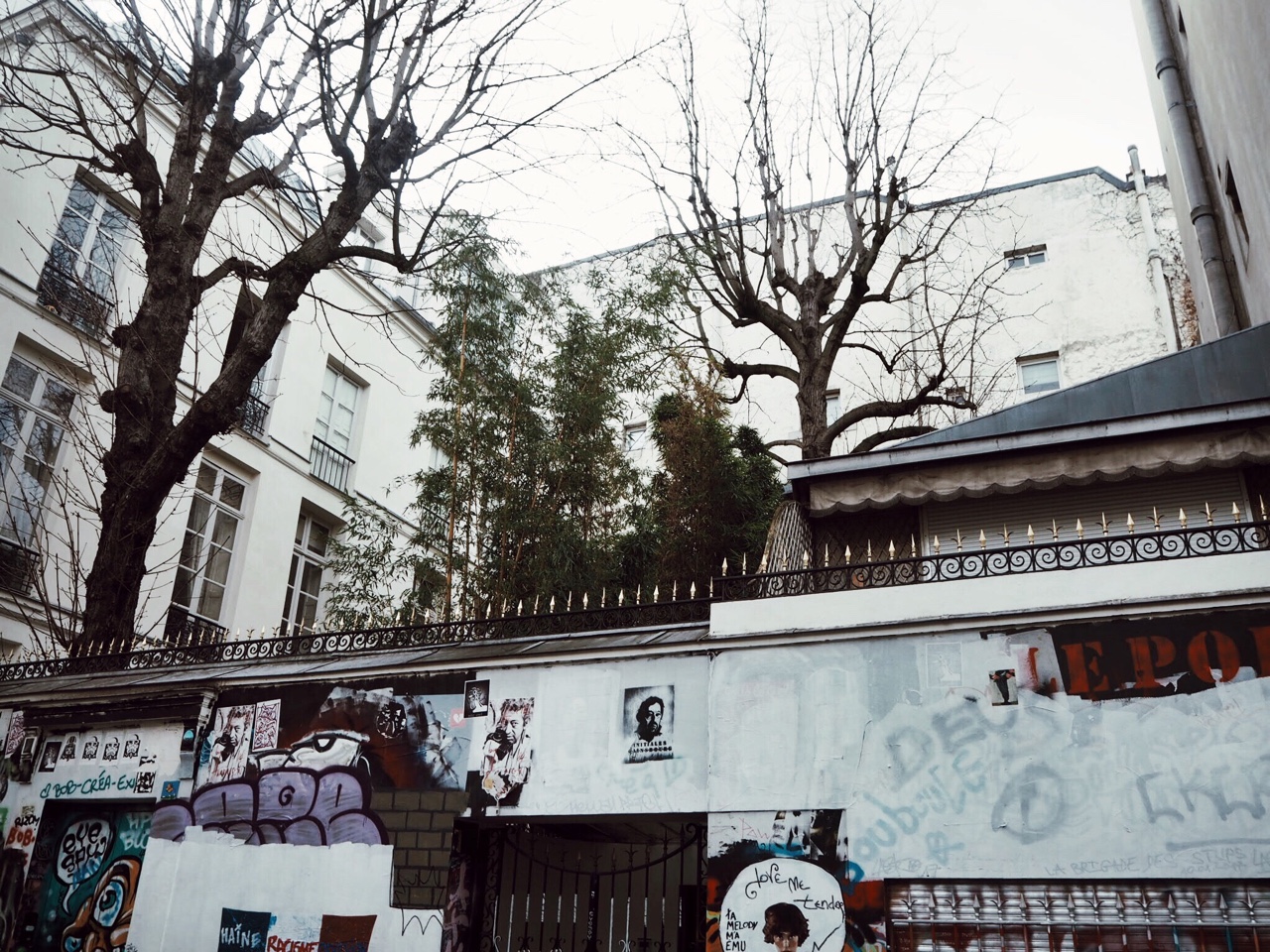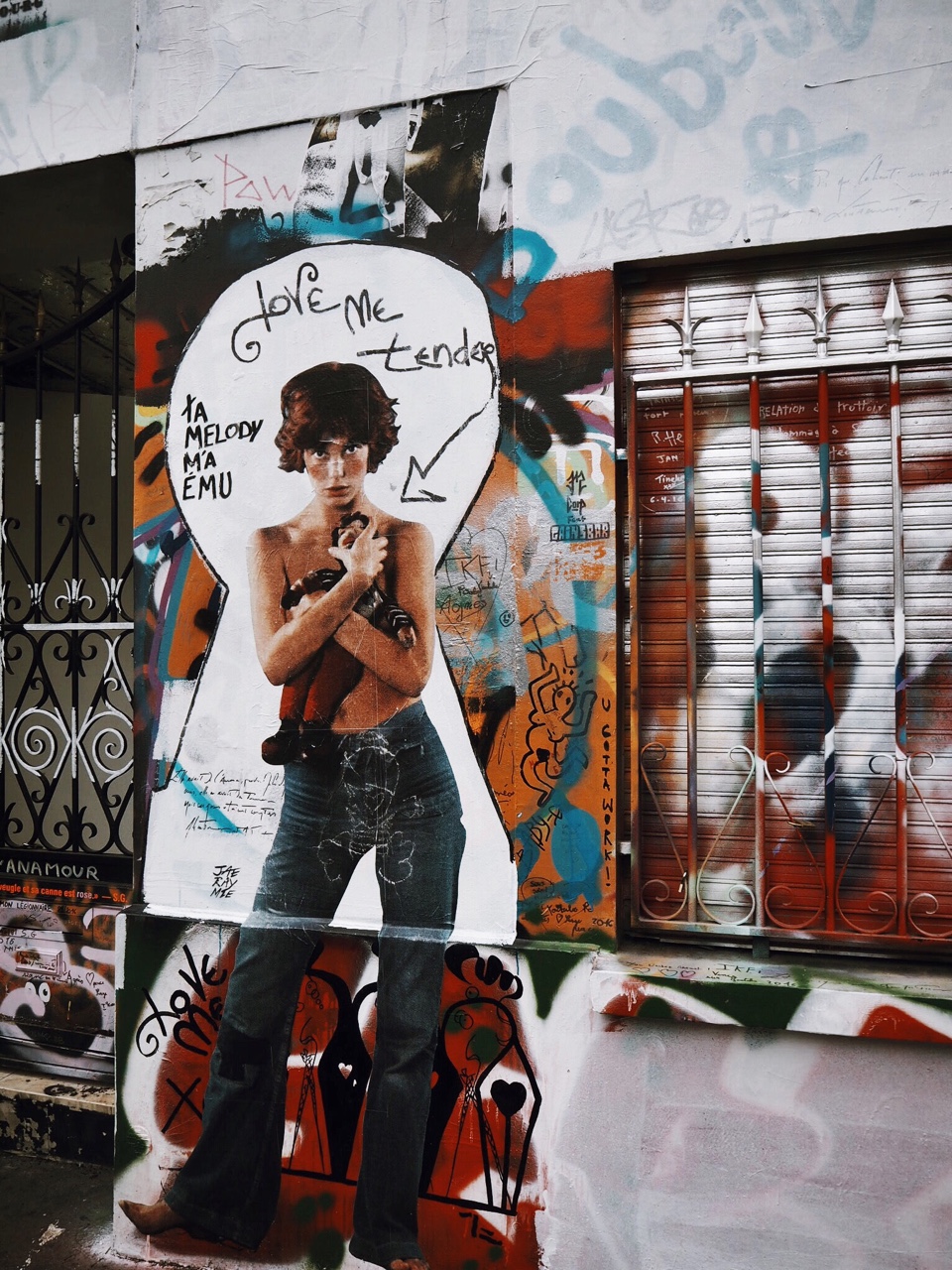 A must-see for any Serge & Jane fans – the apartment is all closed off but apparently kept in it's original state from the day he died. It was pretty special to stand outside and imagine what treasures might be locked away inside. There's also lots of graffiti/art work on the walls outside which is fun to read!
---
Montmartre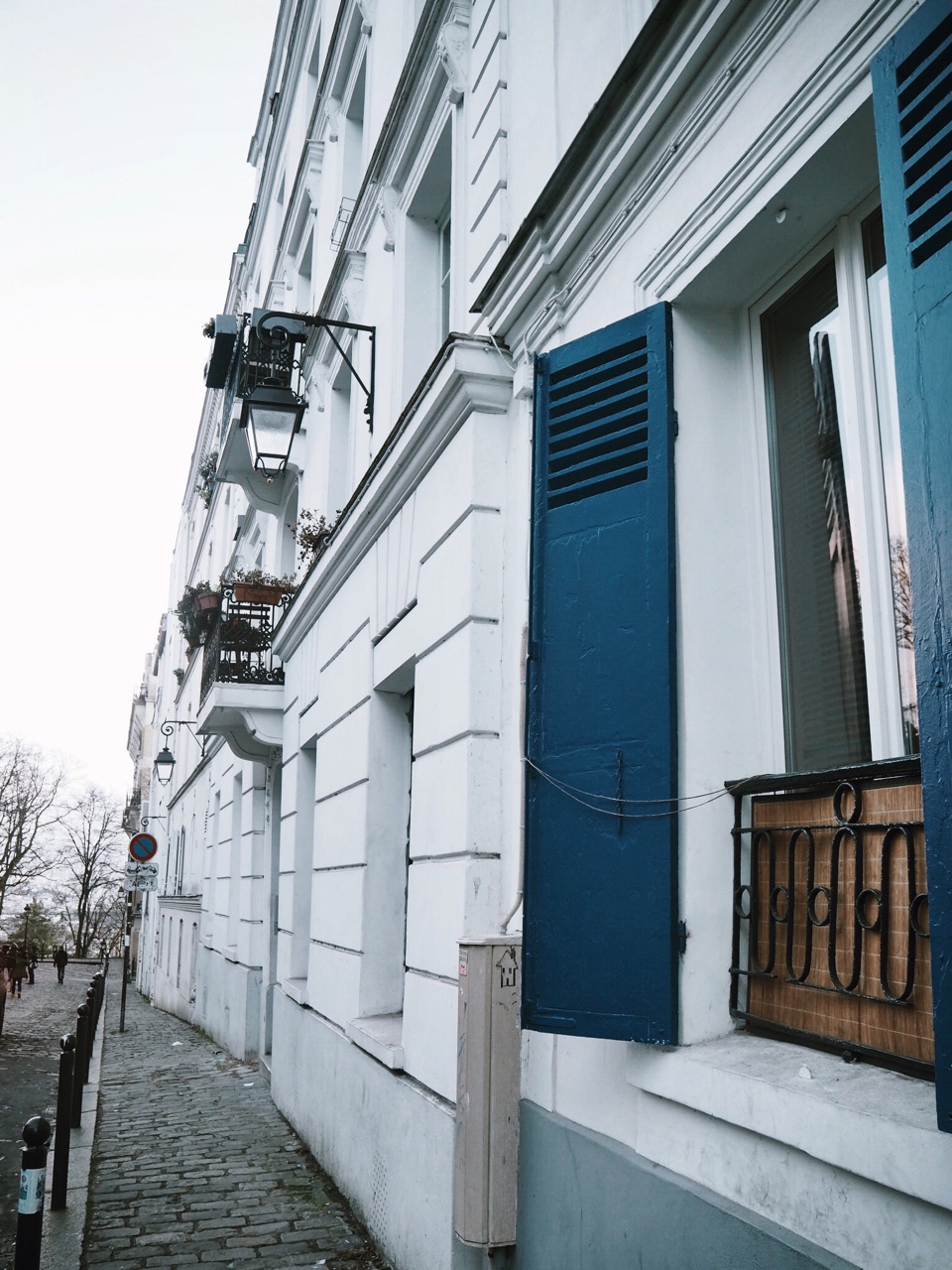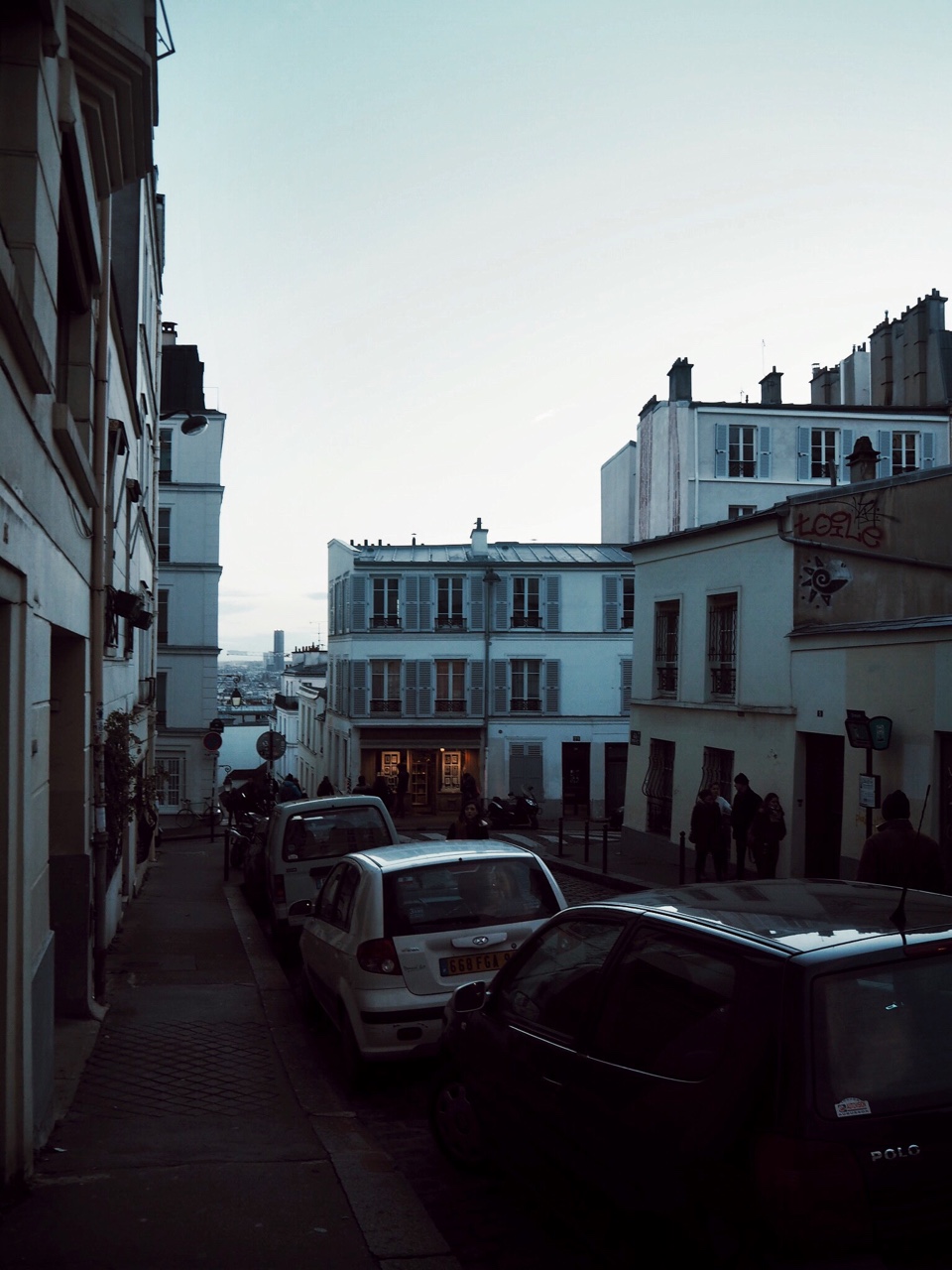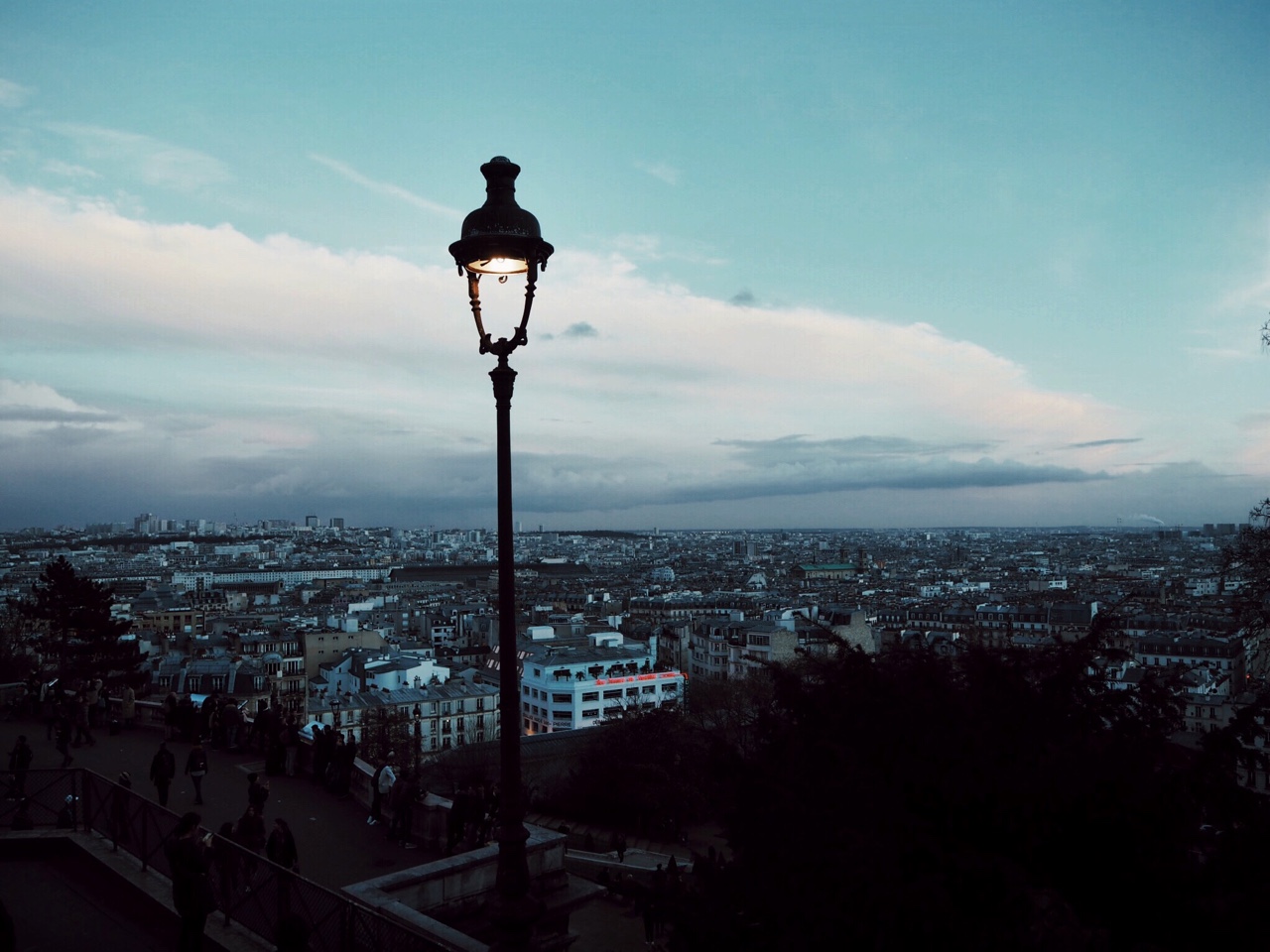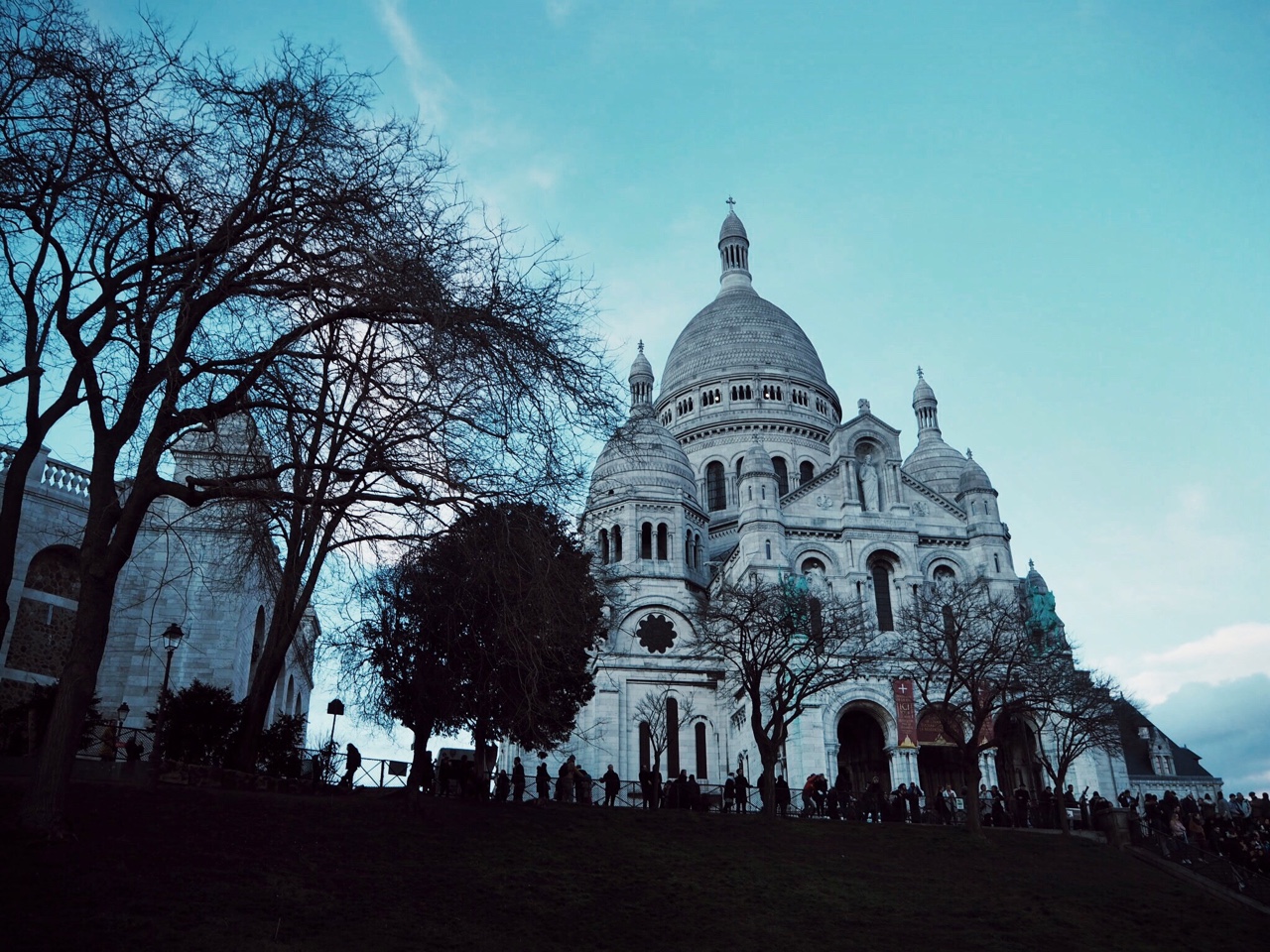 We headed to Monmartre after lots of recommendations and I'm so glad we did – we arrived late afternoon and the sun was just setting as we approached the top of the Sacré-Cœur. There were lots of young French people sat on the steps playing music, drinking beer and watching the sun go down. We sat with them for a bit (trying to blend in as you do), and it was one of the best moments of the whole experience for me. The church looked so beautiful at that time of day – I'm not a particularly religious person but it felt right to be there, looking over the city, and not dwelling on any of our worries…
---
WHERE WE STAYED | WHAT I WORE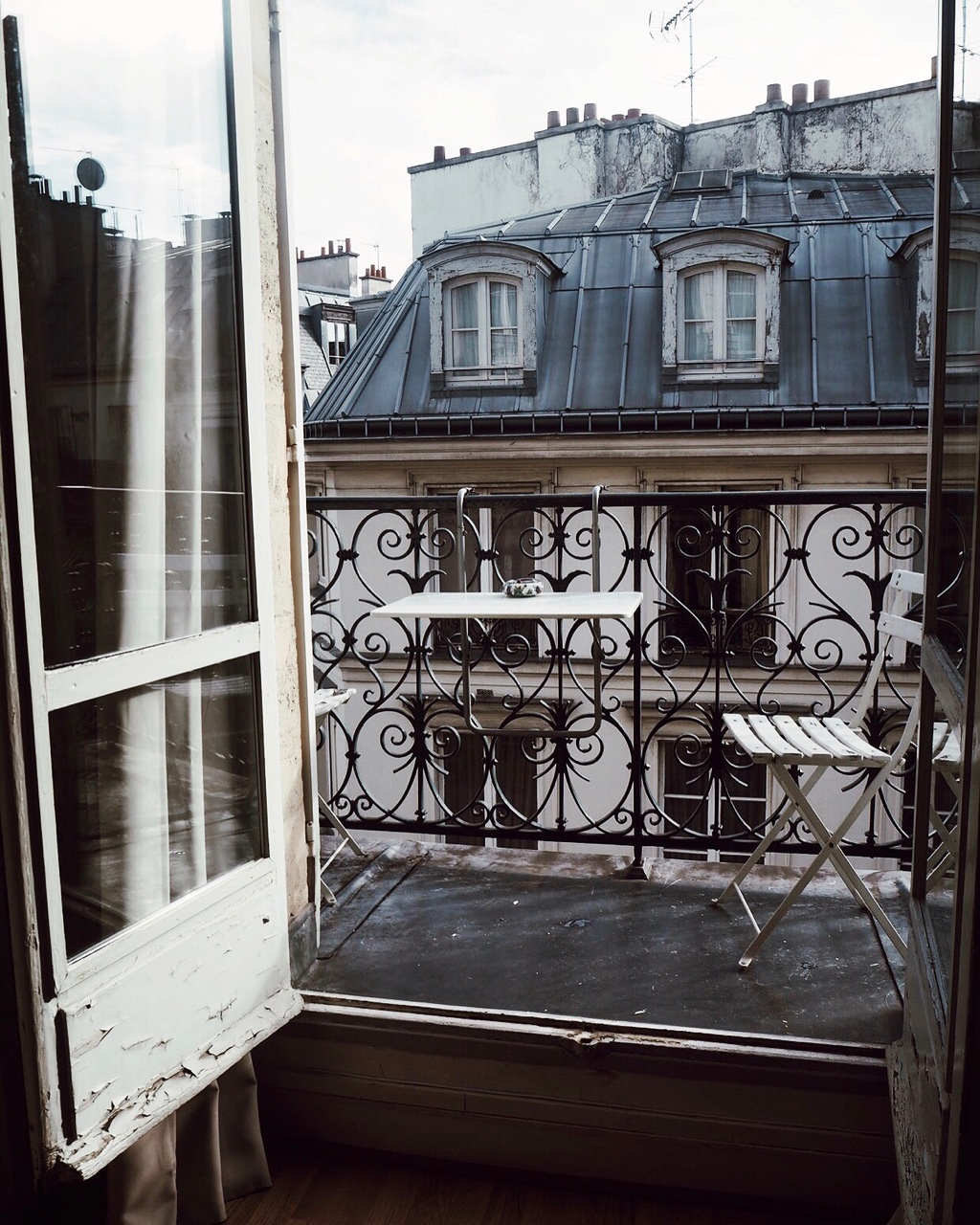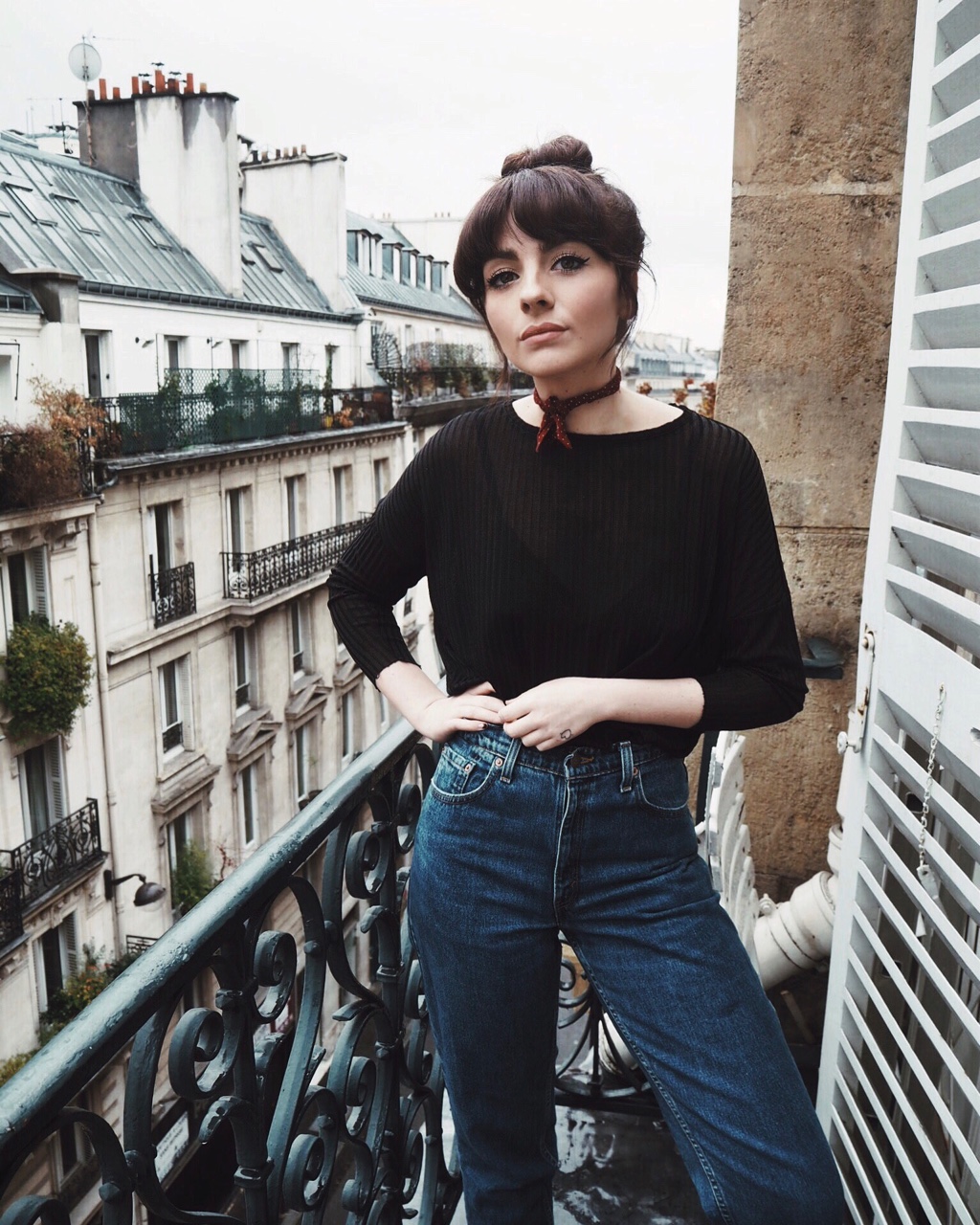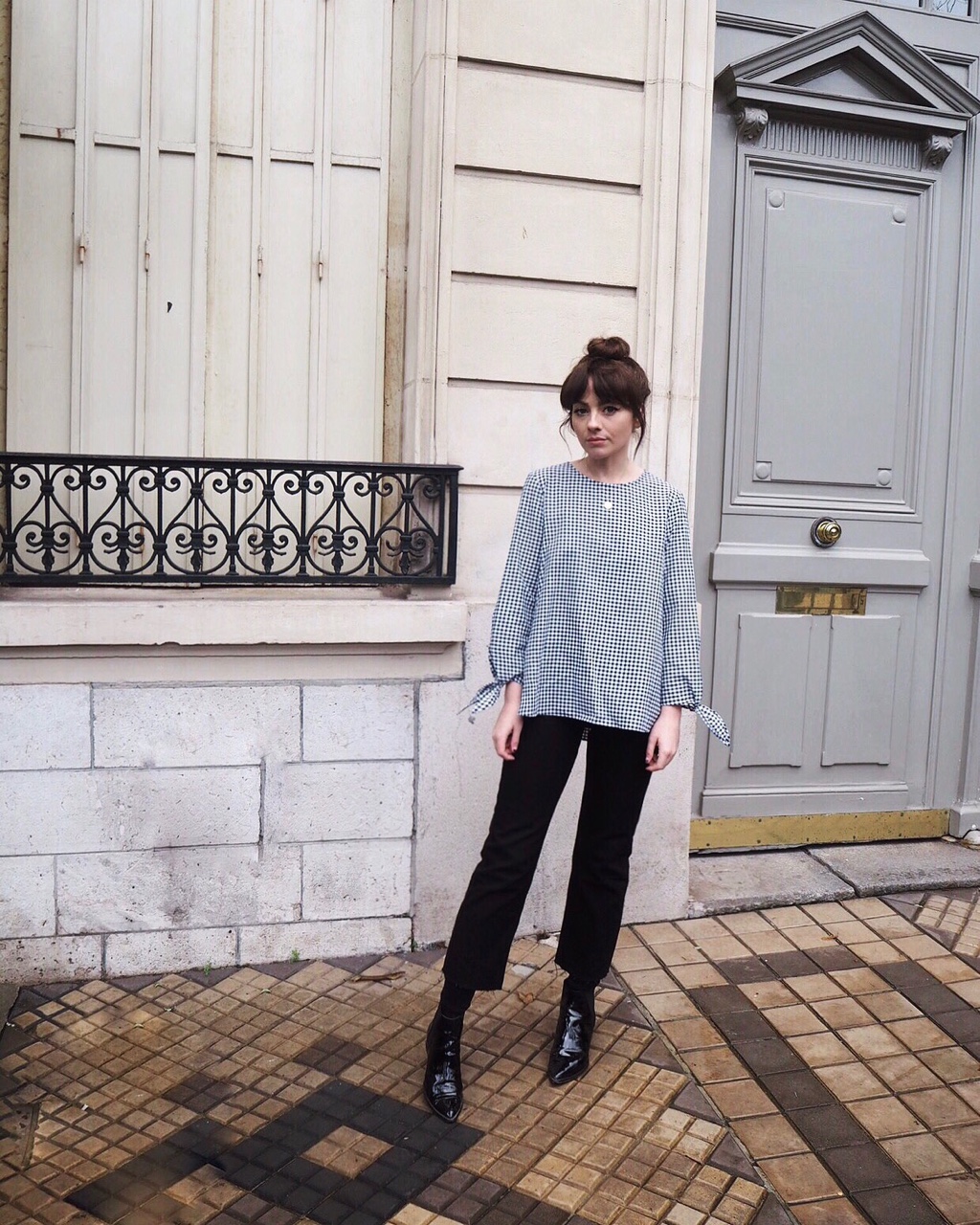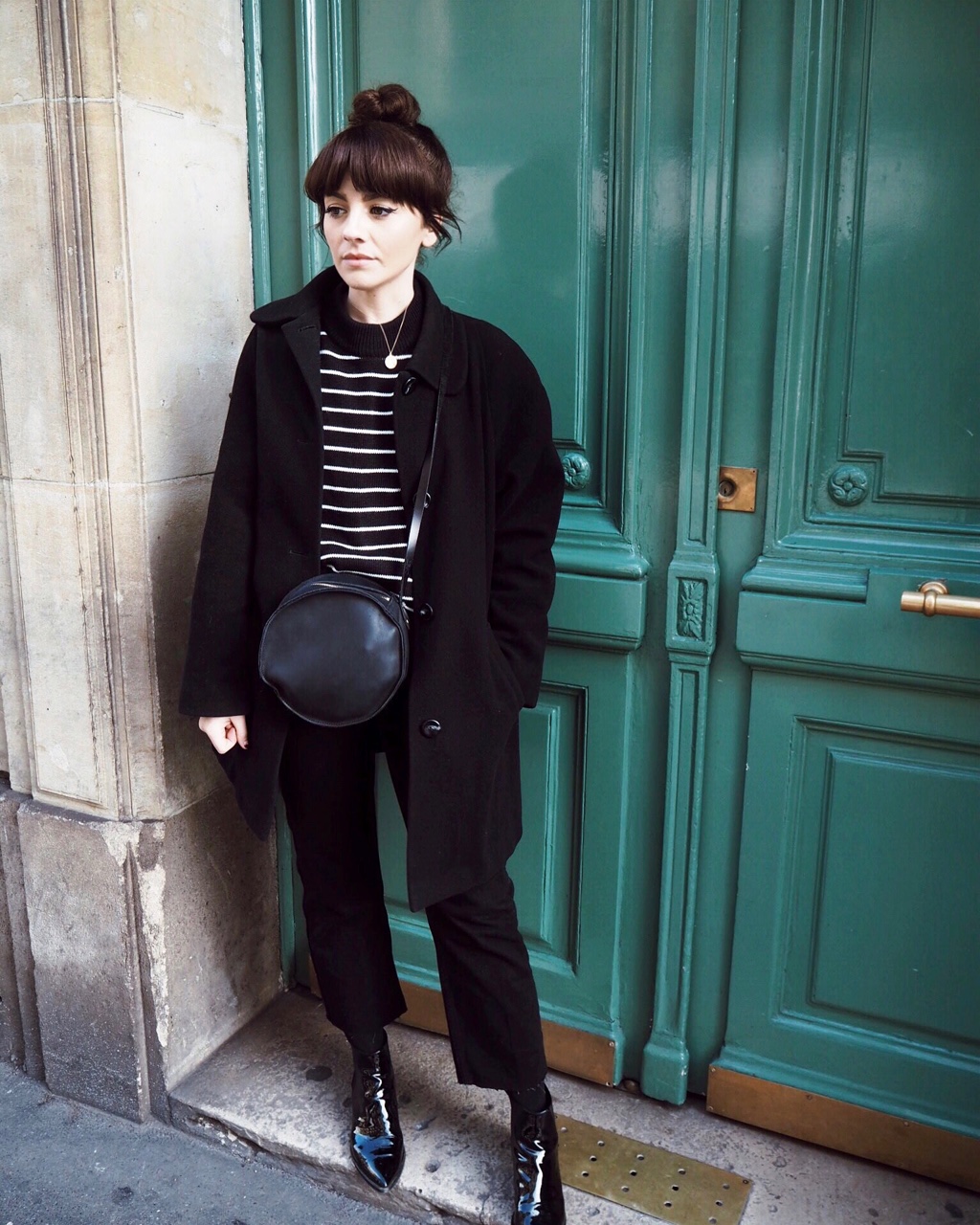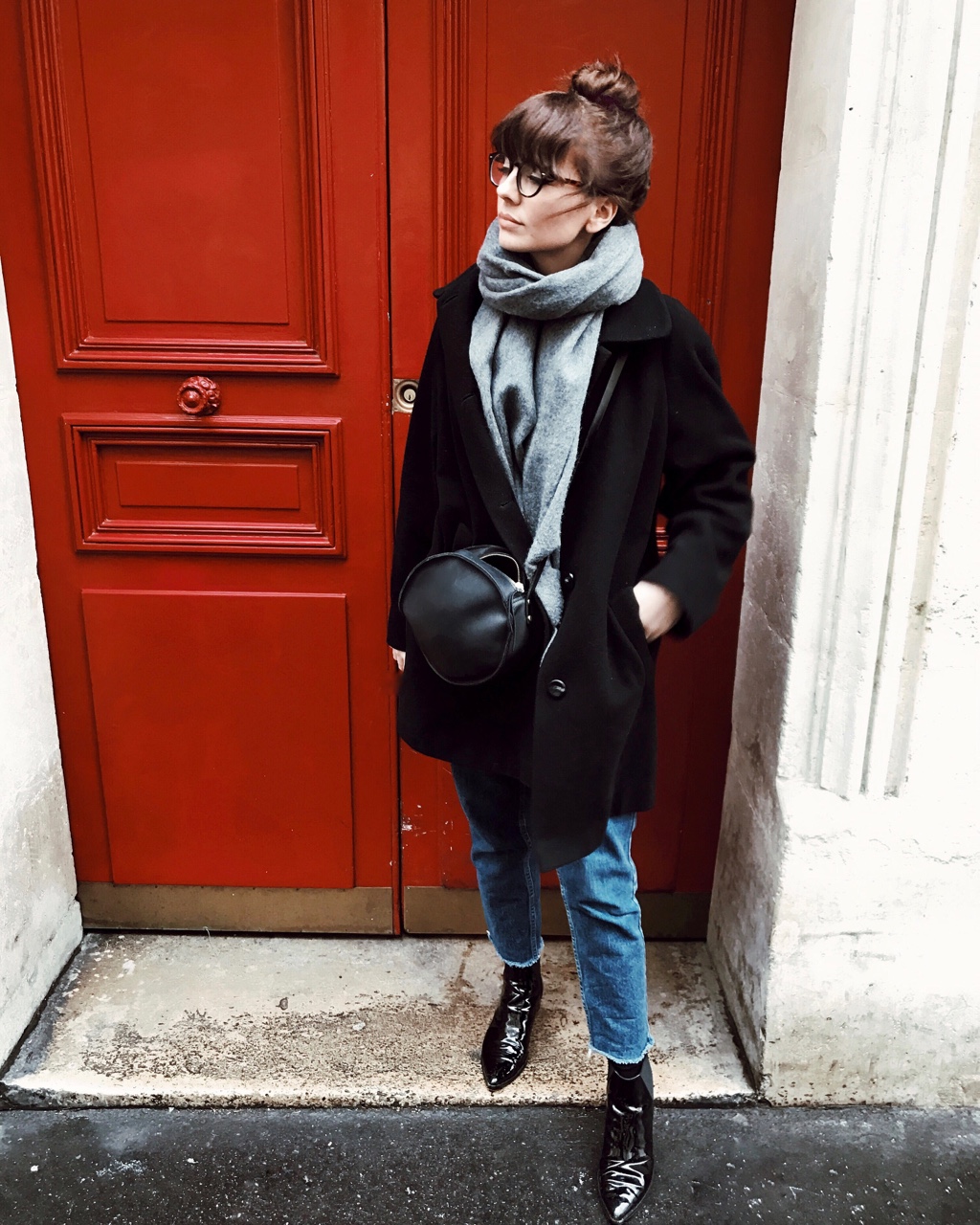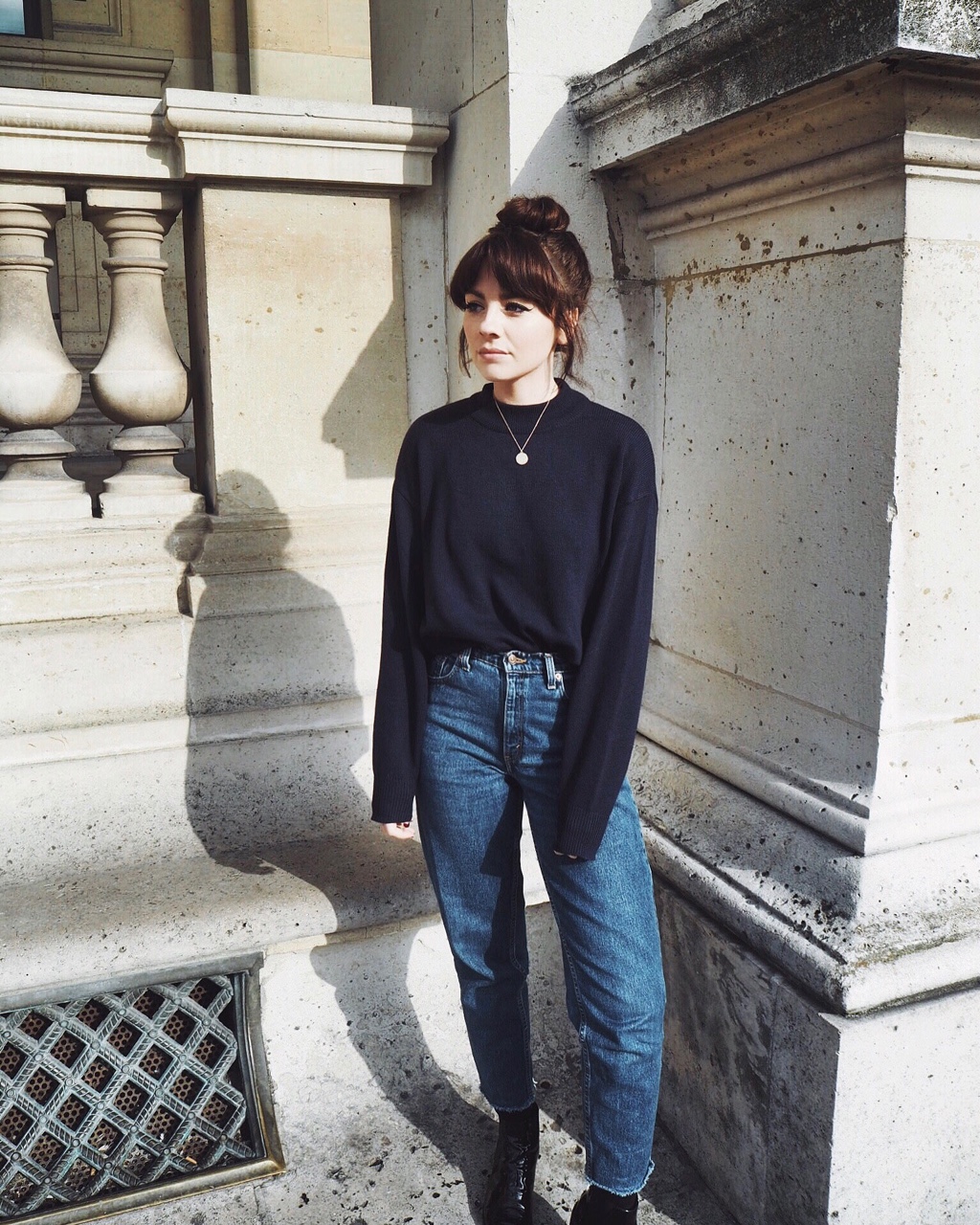 We stayed in a lovely little Air bnb that we panic booked about two weeks before we flew – we had both been so busy with work that we just kept putting off the time to sit down and find the perfect place. Luckily, we found an ideal spot in the Japanese district of Paris – buzzing with personality and our host couldn't have been more helpful. I'd definitely recommend using Air bnb if you haven't before – I like the idea of staying in a place that's lived in by a real local, someone who is likely to steer you away from the usual cheesy tourist spots, and give you a real insight into their city.
Sam (my boyfriend), only informed me a few nights before we flew that we only had hand luggage, which is completely fine, but really meant that I was limited in terms of what I could take. If you're a serial over packer like myself then hand luggage can be a scary prospect – heaven forbid that you might have to wear the exact outfits you planned out. Of course, this sent me into a slight panic the night before – I wasn't sure what the weather would be like or what I'd feel like wearing whilst I was there. This made me conclude on the most simple pieces in my wardrobe – my fail safes that I wear to death and never disappoint me. I packed some staple frayed denim jeans, some striped knitwear, a classic wool coat, and a couple of cute blouses just incase. I was so grateful of my Levi jeans because they kept me warm the whole time, but could also be dressed up in the evening with a polka dot top and some lipstick.
In short, I kept my looks really low maintenance and fuss free – we did long days of site seeing, followed by evening exploring which meant that I just wanted to be comfortable but still look relatively 'put together'. It also rained A LOT throughout our time there (more than my Instagram cared to reflect), so I'm glad that I played it safe and chose to pack practically. I did however, picture myself skipping through the streets with a little ruffle dress, basket bag, and red ankle strap shoes. With this in mind – Paris may have to be on the agenda for Summer…
I hope you enjoyed reading a little more about what we got up to, and do let me know in the comments below if there's anything you'd like me to discuss in more detail. Thanks again to all of you who took the time to message me with your recommendations – it's the best feeling knowing that I can engage with you guys and share new experiences with you!
Alice x
---
Shop my Paris wardrobe