Disclaimer: the following blog post includes a press trip and gifted experiences from Chanel Beauty. All thoughts and images are my own! 
I can't quite believe that I'm sat here on an average Sunday morning, putting this blog post together! Never in my wildest dreams did I imagine I'd be whisked away to Paris by a brand that I have loved and admired for years. A brand that first etched itself onto my memory when I discovered a bottle of Chanel N05 in my Grans bathroom cabinet – a scent so wrapped up in nostalgia for so many people. A scent that allows many to time travel, and a scent that exudes old Hollywood glamour…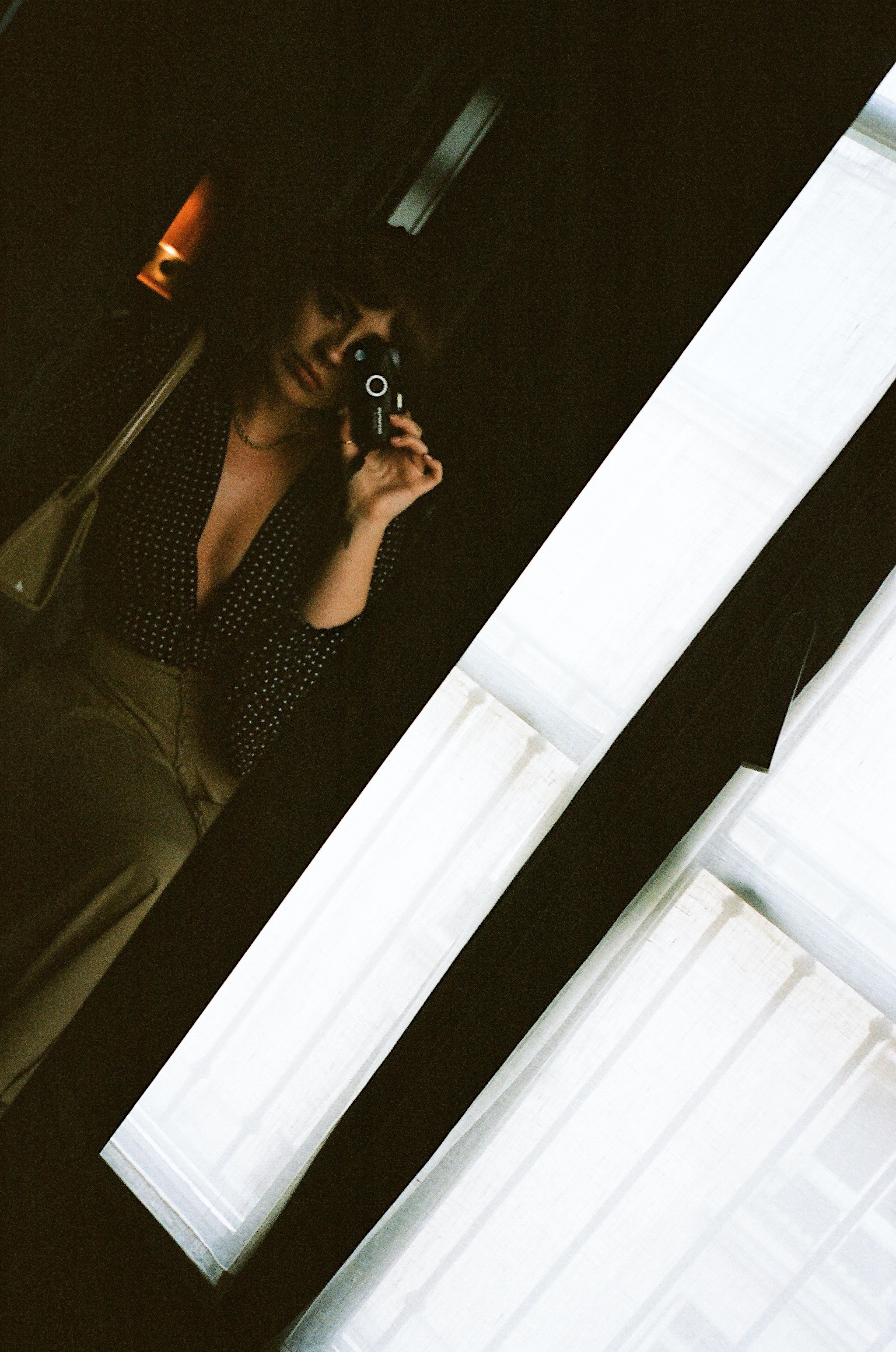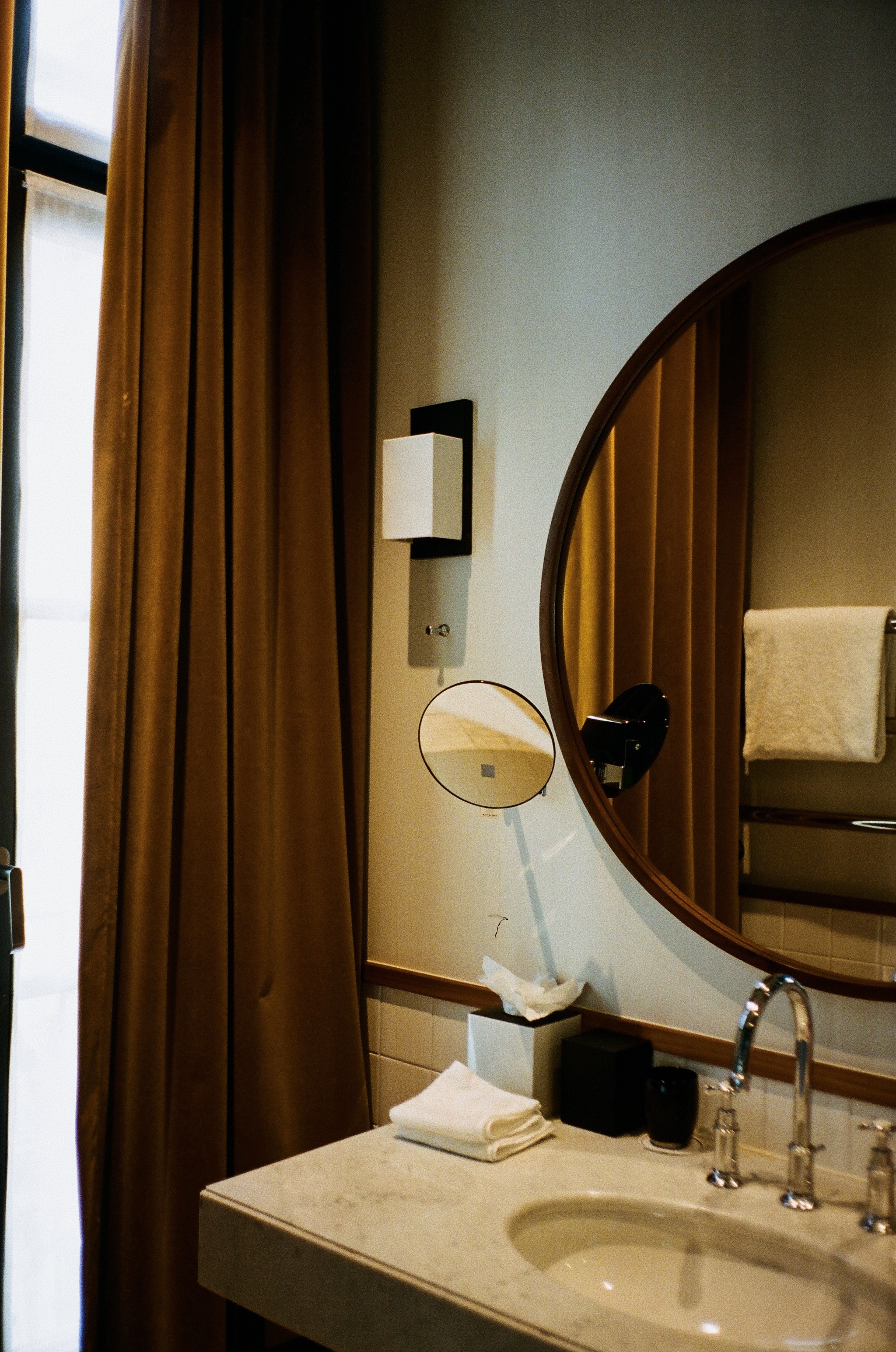 This trip also marks my first ever time taking the Eurostar to Paris! I've flown to Paris many times now, so it was lovely to finally take the train there and experience the journey in a whole new way. Annoyingly, they don't have a direct link from Manchester just yet, but a girl can dream…
We stayed at the 'Le Roch Hotel & Spa' which I couldn't recommend enough. It was the perfect mix of chic and homely – basically everything I want in a hotel. It's also in the most perfect location with lots of Parisian sites and attractions existing just a few minutes away. It's not far from the other places I've stayed when visiting Paris in the past – I never seem to be too far away from the Louvre, which has always felt like the best place to set up base.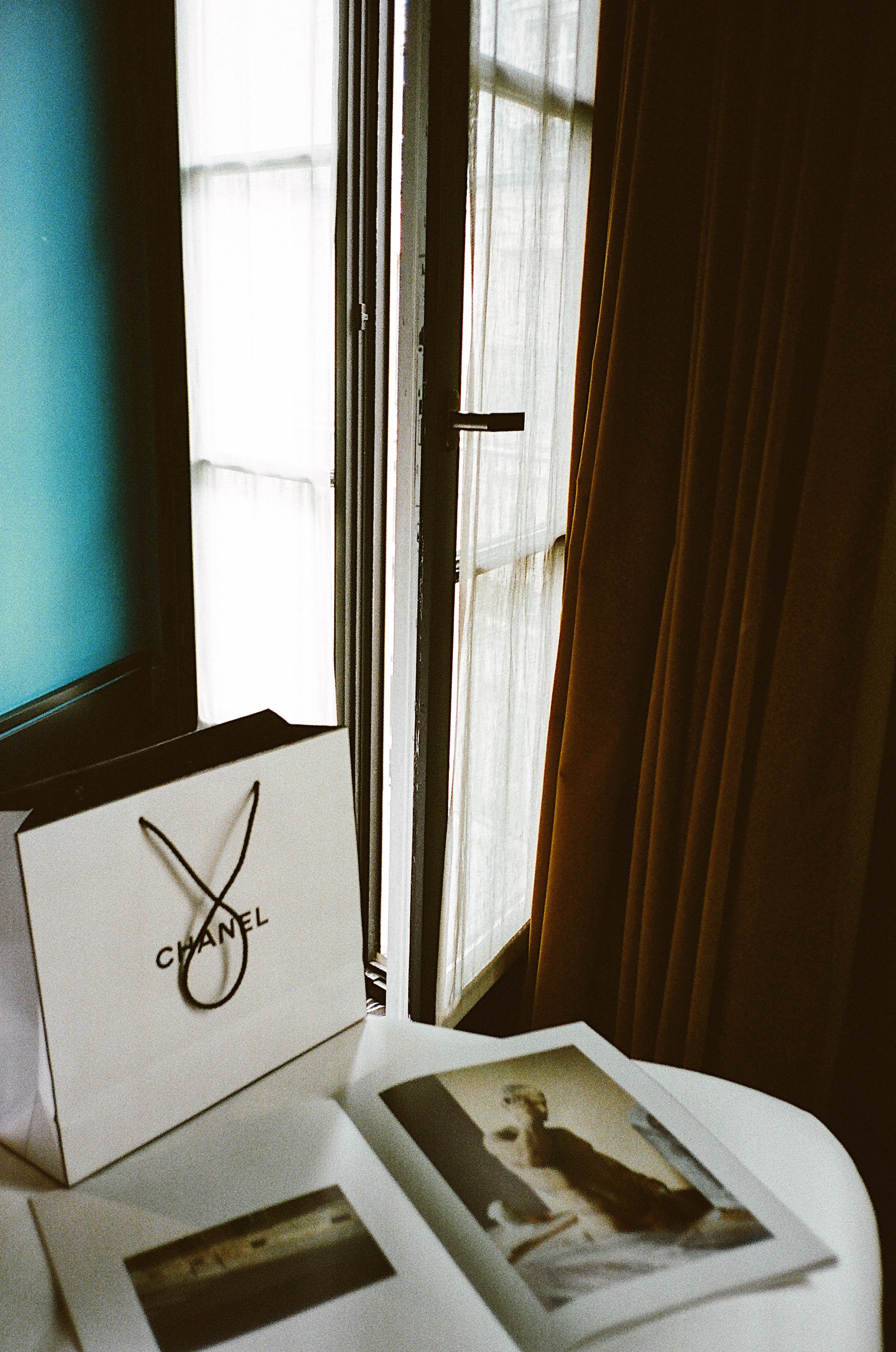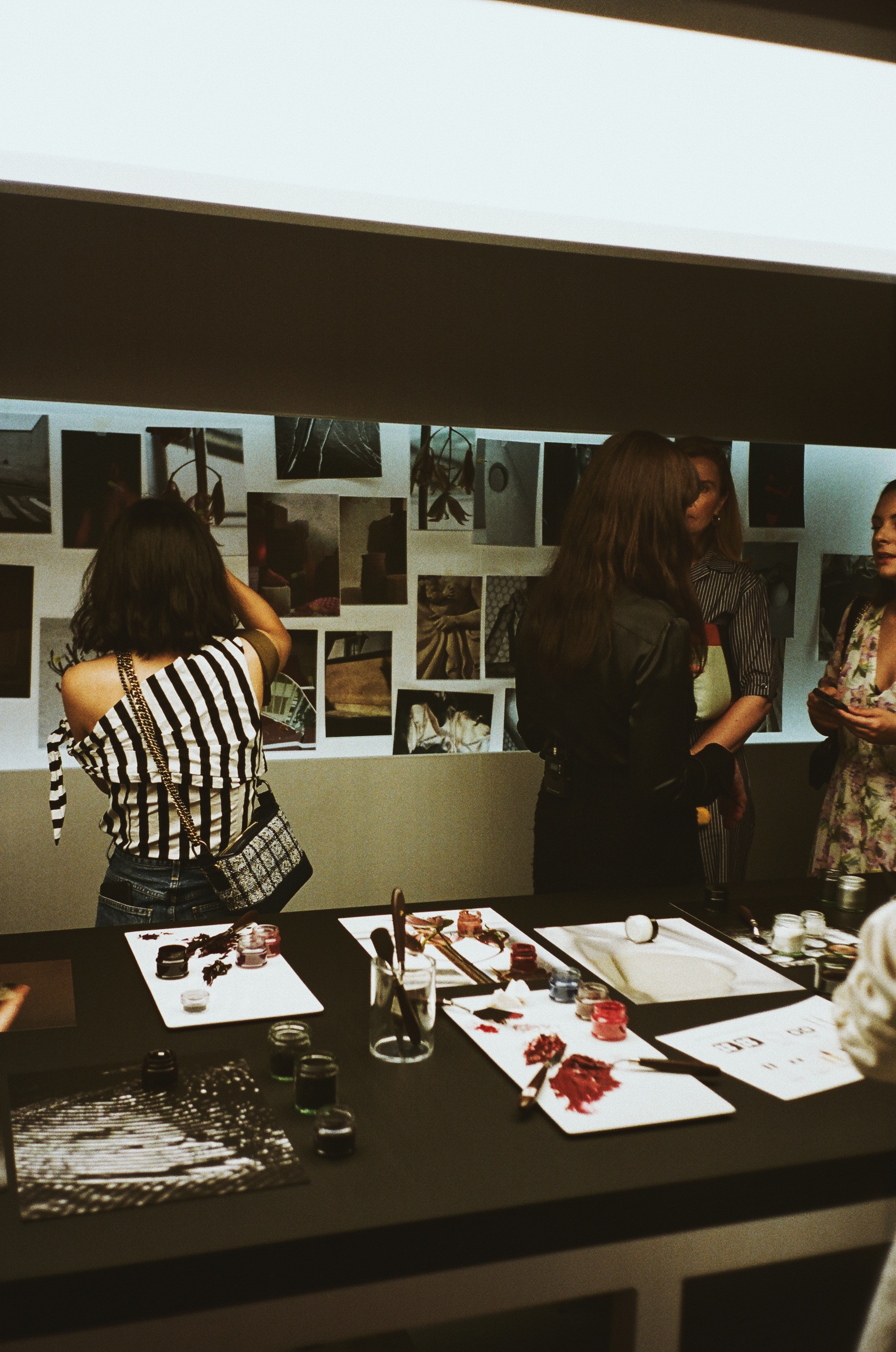 "Women think of all colours except the absence of colour. I have said that black has it all. White too. Their beauty is absolute. It is the perfect harmony." – Gabrielle Chanel
For our first morning in Paris we headed to Le Grand Palais for a very special Chanel Beauty presentation. The new Noir et Blanc de CHANEL collection is inspired by a stream of monochrome goodness: 1920's Paris, black and white photographs, and of course – the classic Chanel house colours. Luca Pica was there to talk us through the behind the scenes elements of the collection, and I left feeling so inspired by the power of make up! Lucia Pica is not only an incredible make up artist, but also Chanel's global creative designer, and the visionary behind the new Noire Et Blanc (autumn/winter 2019) collection. It seems very early to get getting excited by autumn/winter beauty products, but this collection really is the epitome off all things fall…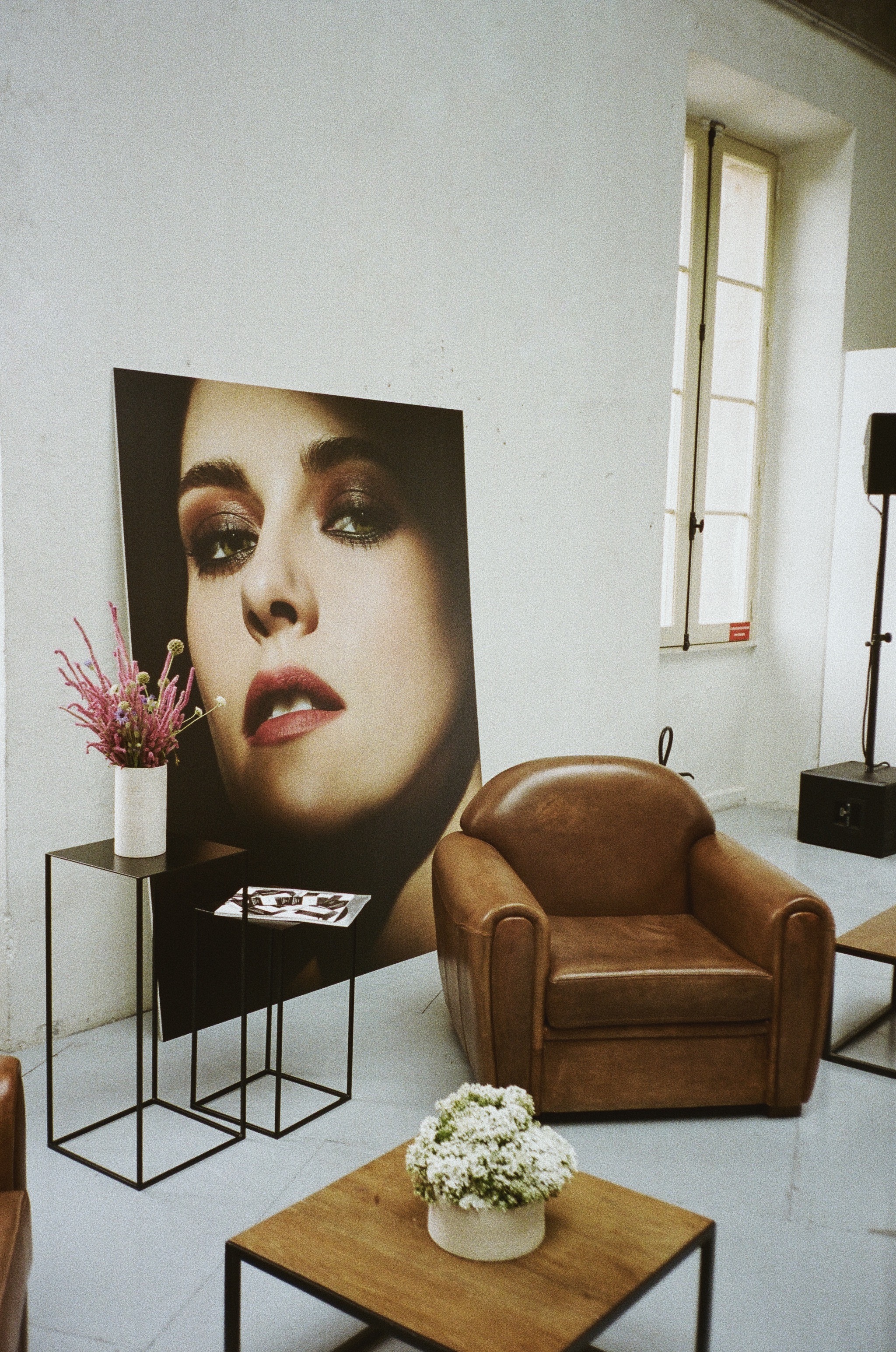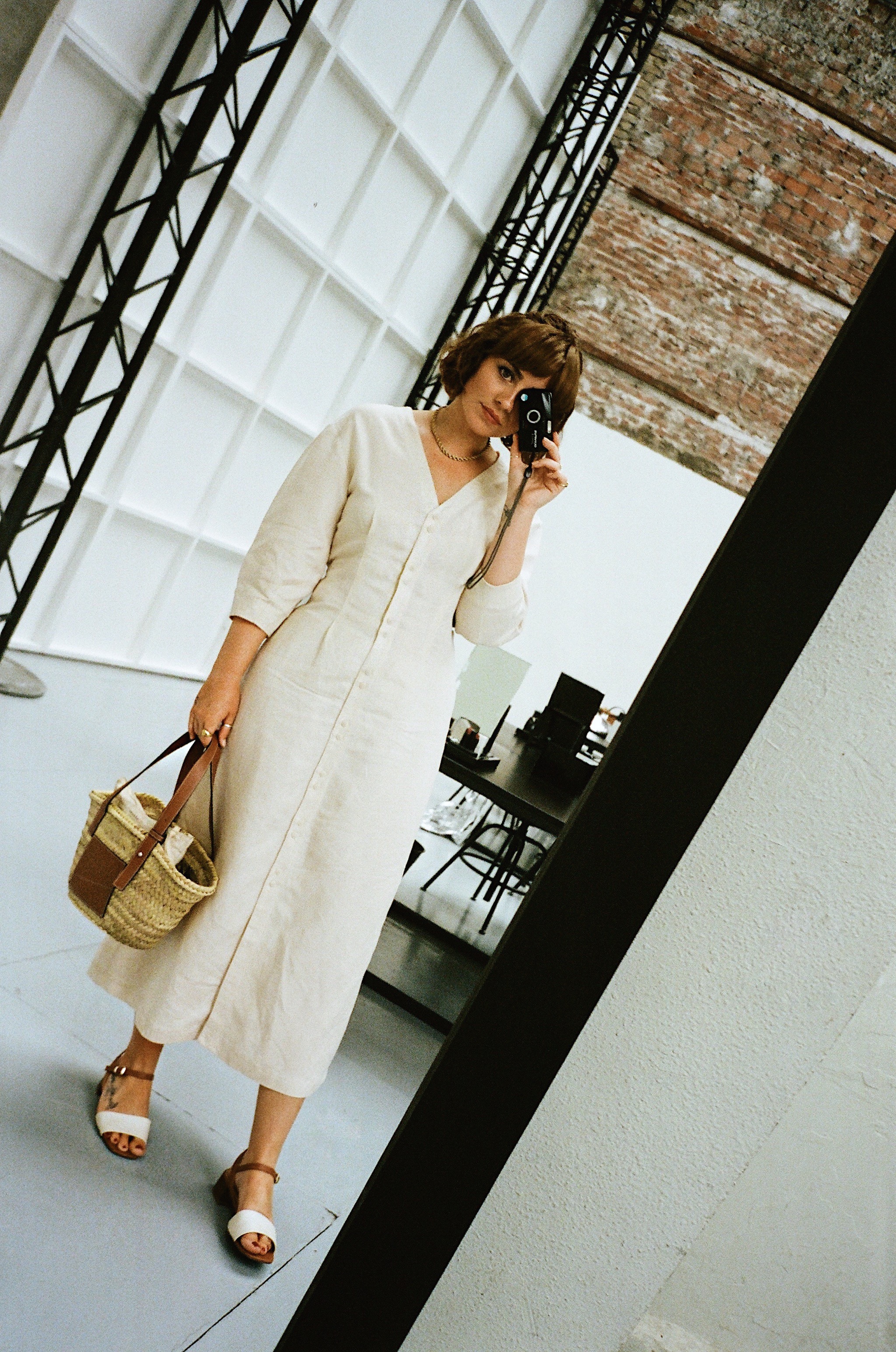 Lucia described looking back at old images of film stars from the twenties and how you could often tell they were wearing lipstick but you'd have to imagine what the shade was like in colour. This is where the inspiration for the lip colours stemmed from – soft pinky nude colours with a velvety matte finish. Lip colours aside, the showstopper of the collection (for me) has to be the glitter gel pot. It's like nothing I've ever tried before: a unique transparent consistency with glitter particles. I wore it on my cheekbones and chest for the launch party and I truly felt a million dollars. Somebody at the presentation described it as 'diamond sweat' and that couldn't be more spot on. It somehow makes your skin just 'come alive' with the tiniest amount of effort needed. A new staple in my beauty stash for many evenings to come…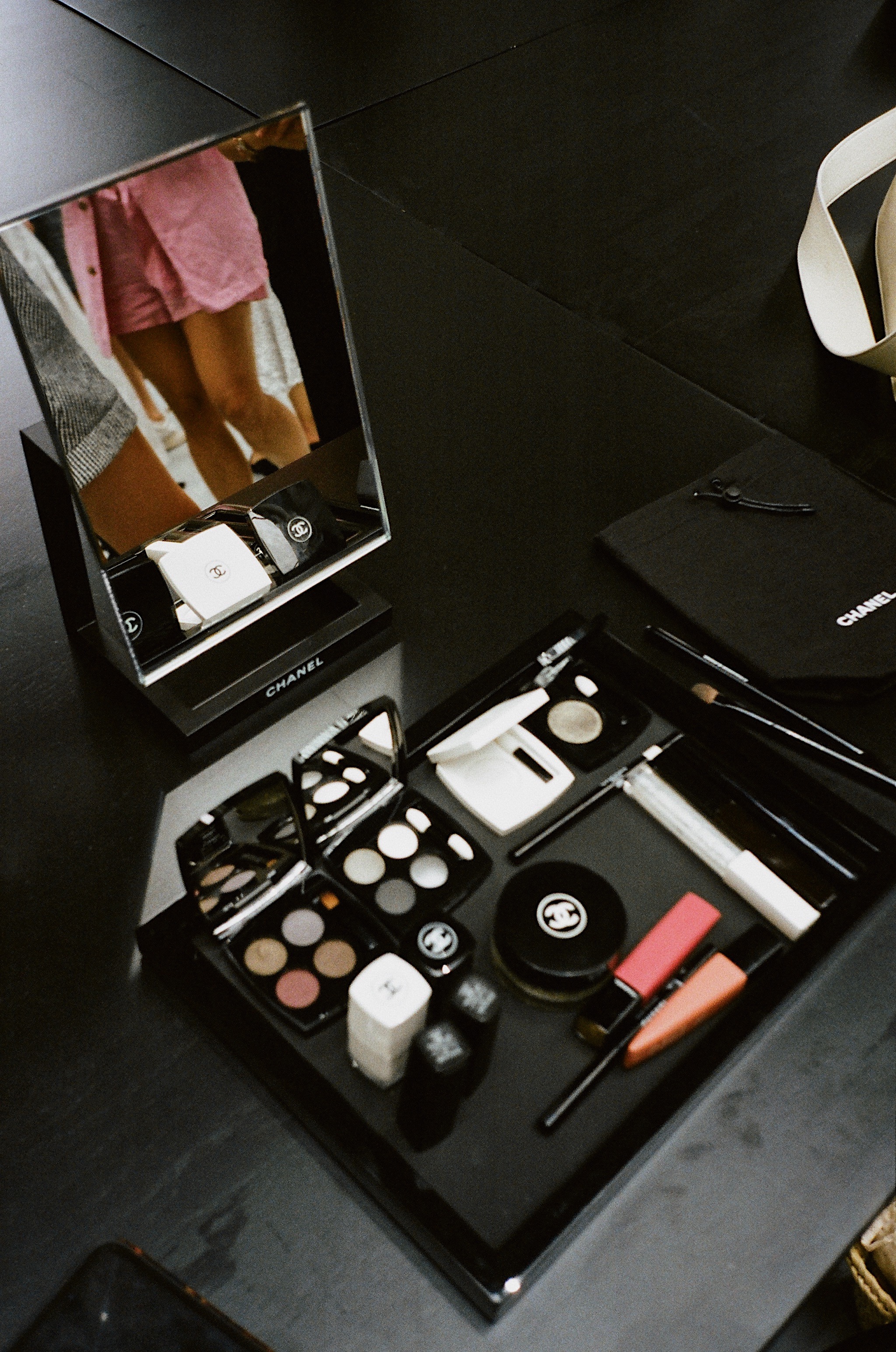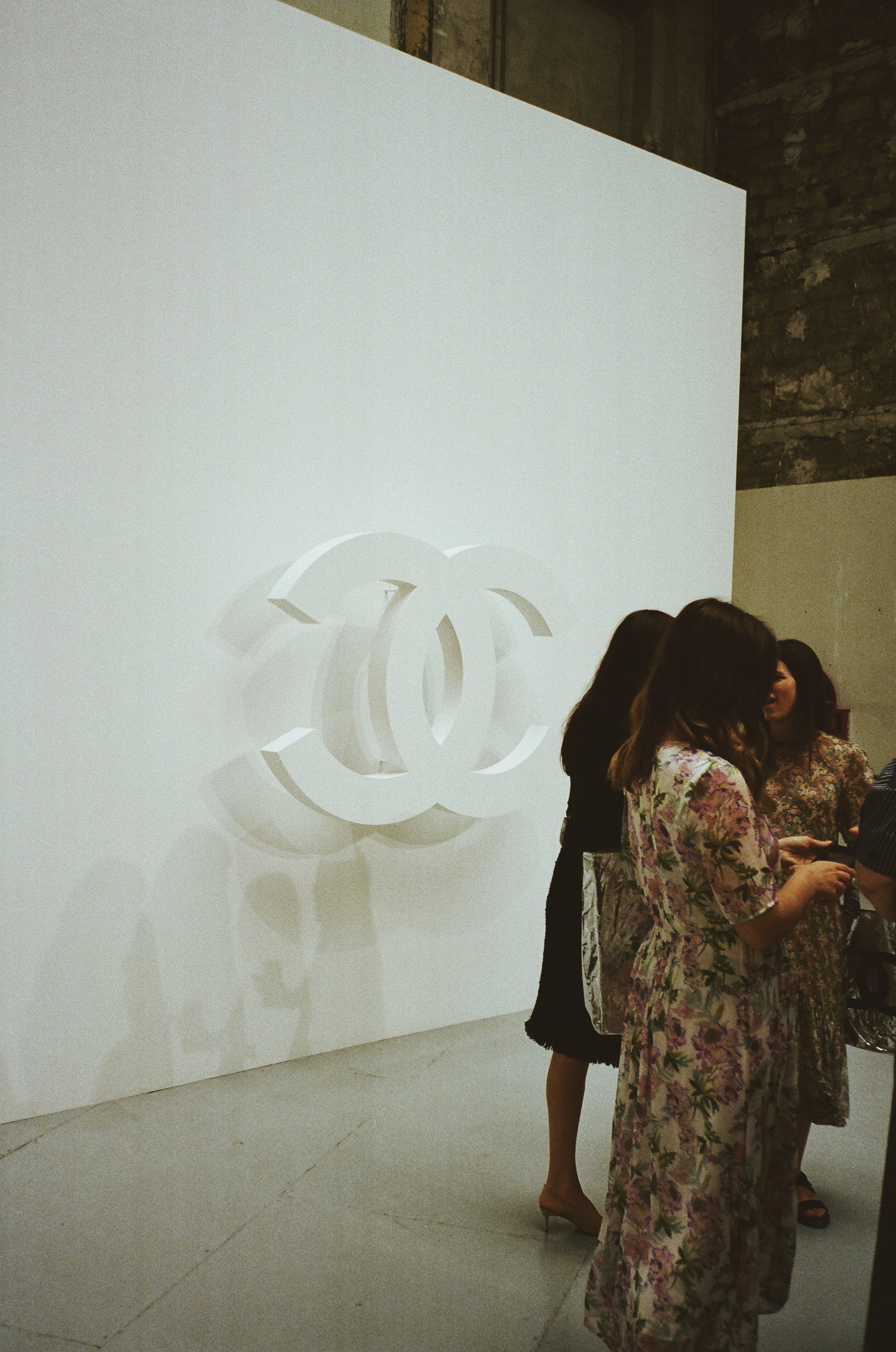 As far as the rest of the collection goes: think monochrome nail polishes, smokey eyeshadow palettes, and lip glosses designed for the daring and dramatic. The collection features a black gloss which I'm so excited to play with. It's a million miles away from anything I'd pick up on a day to day basis, but I think it would be fun to shoot something really editorial with it. It's part of the fun to play around with make up you find intimidating, you never know what product will end up surprising you…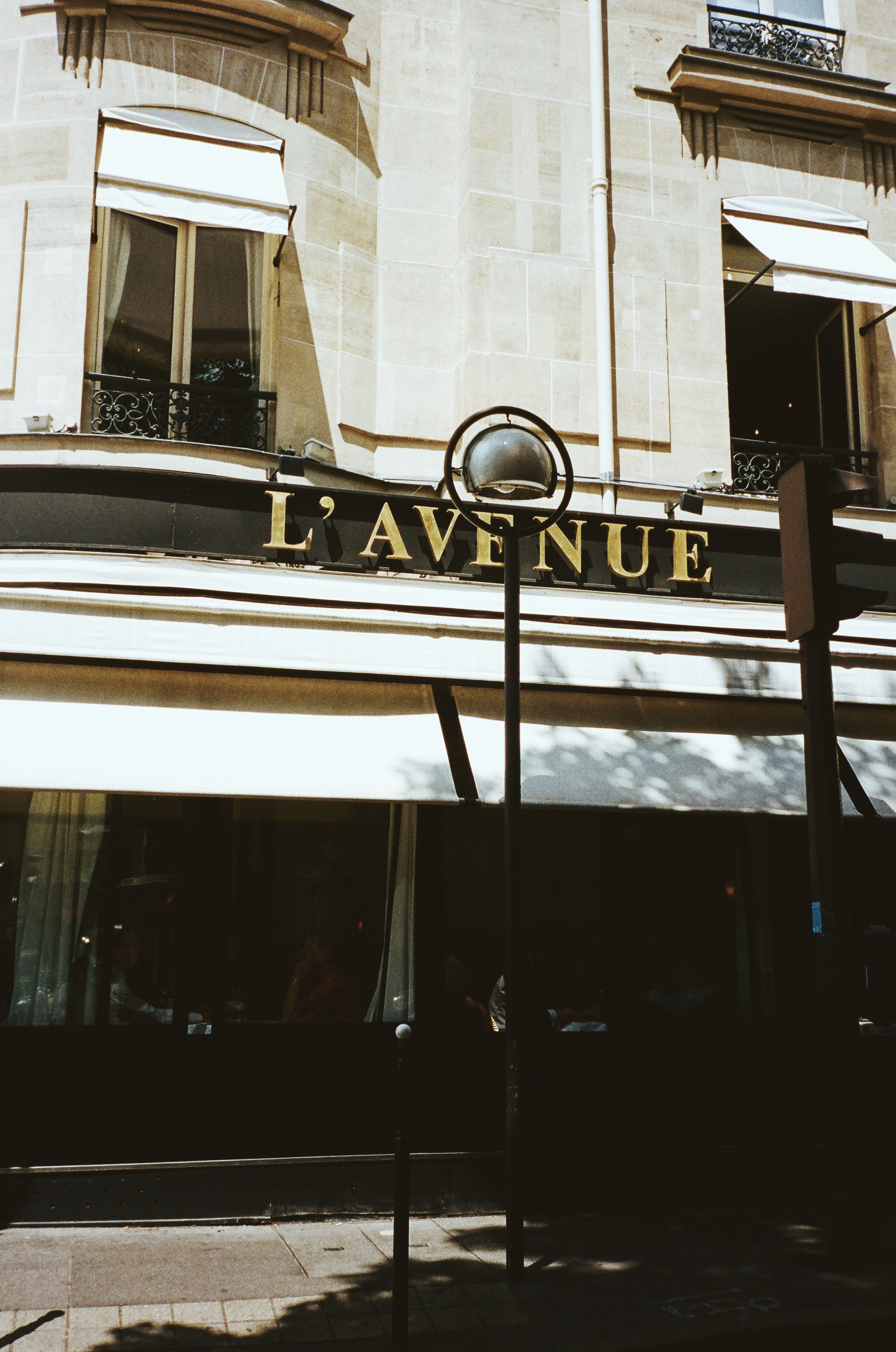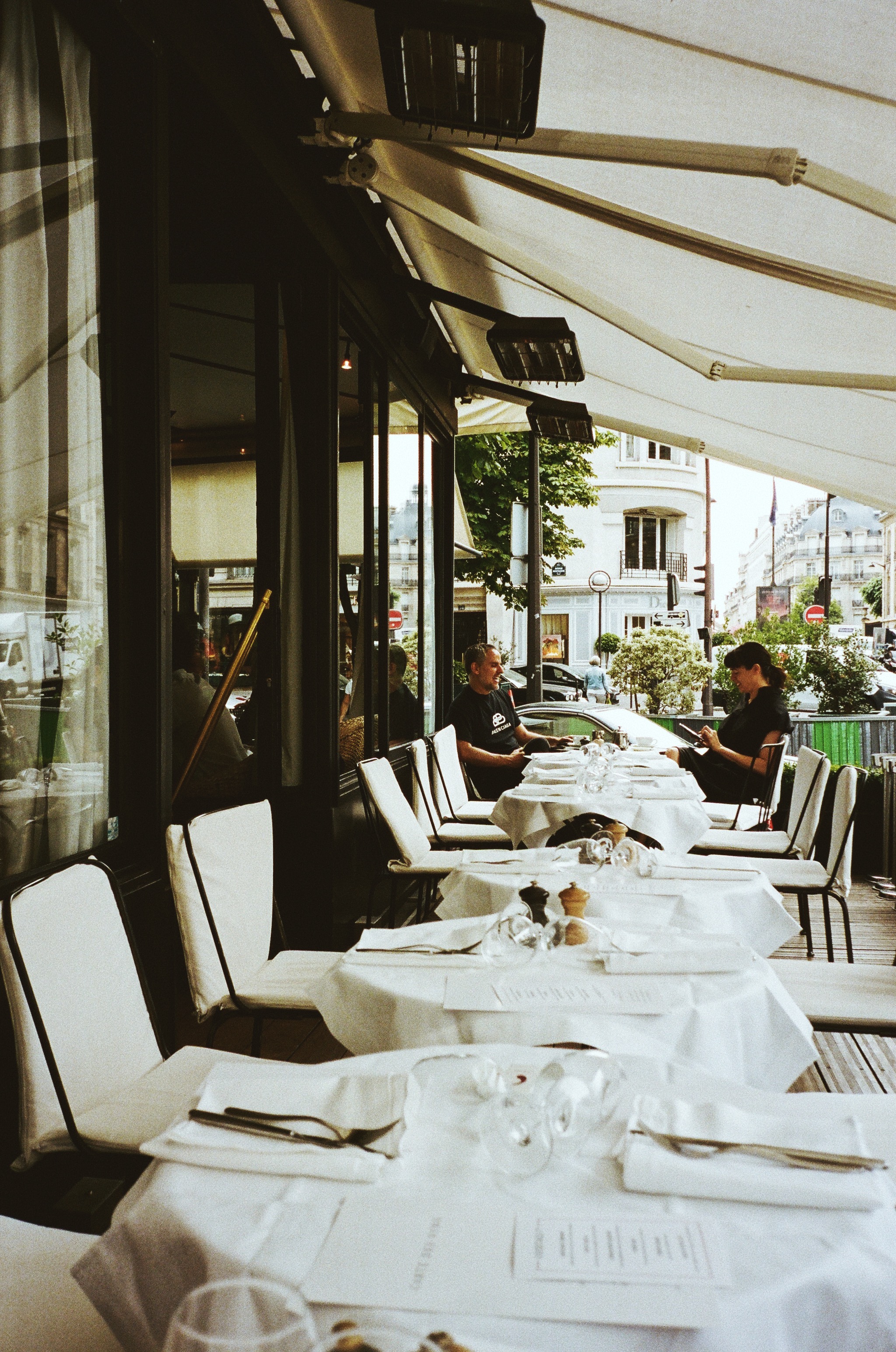 After the presentation we went to grab some lunch at L'Avenue – perhaps the chicest place to order french fries in Paris. I can't think of a more appropriate lunch spot to wear red lipstick and cat eye sunglasses to whilst nonchalantly skimming a menu. The type of place I could picture Audrey Hepburn ordering her afternoon coffee for sure…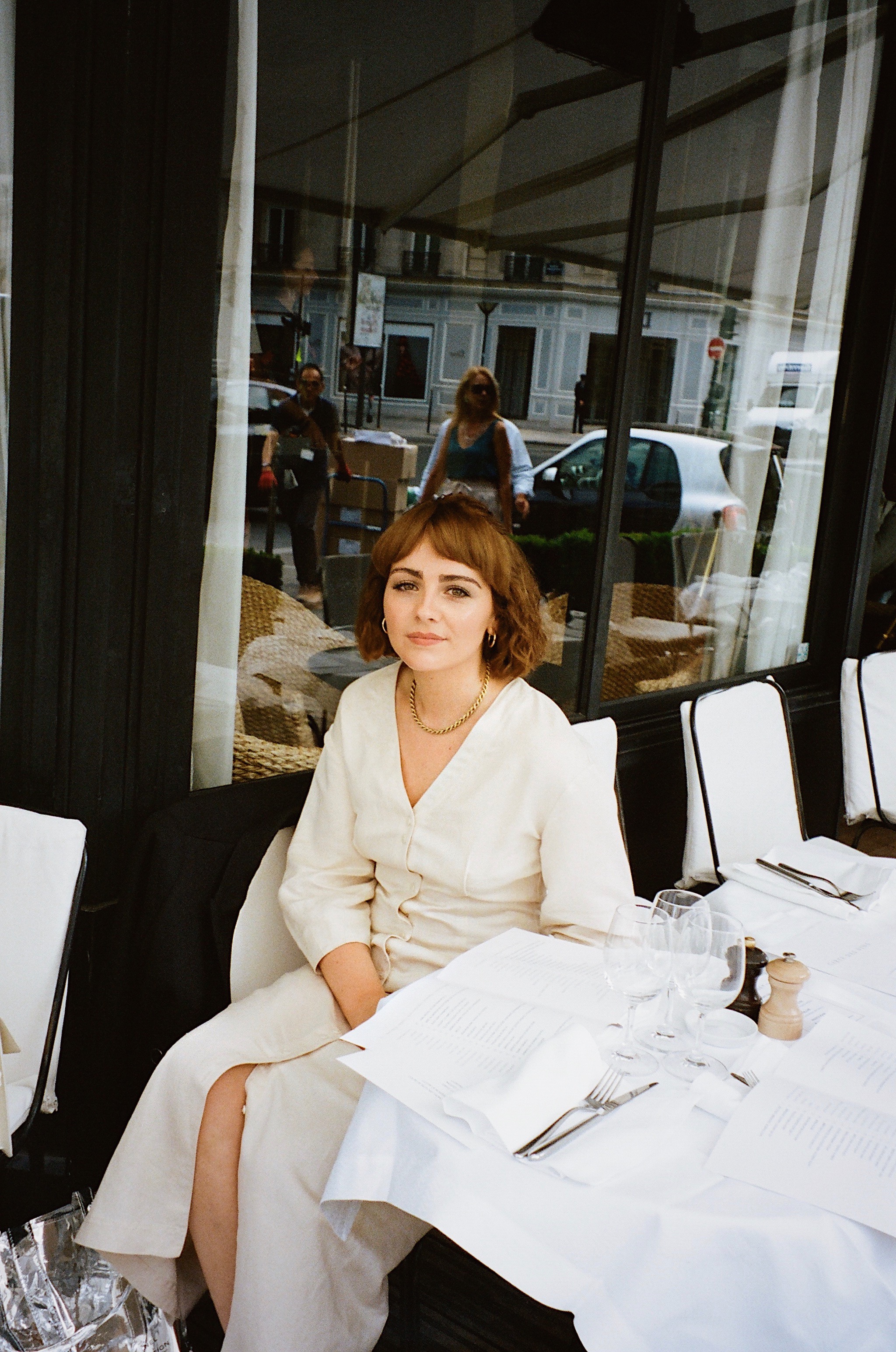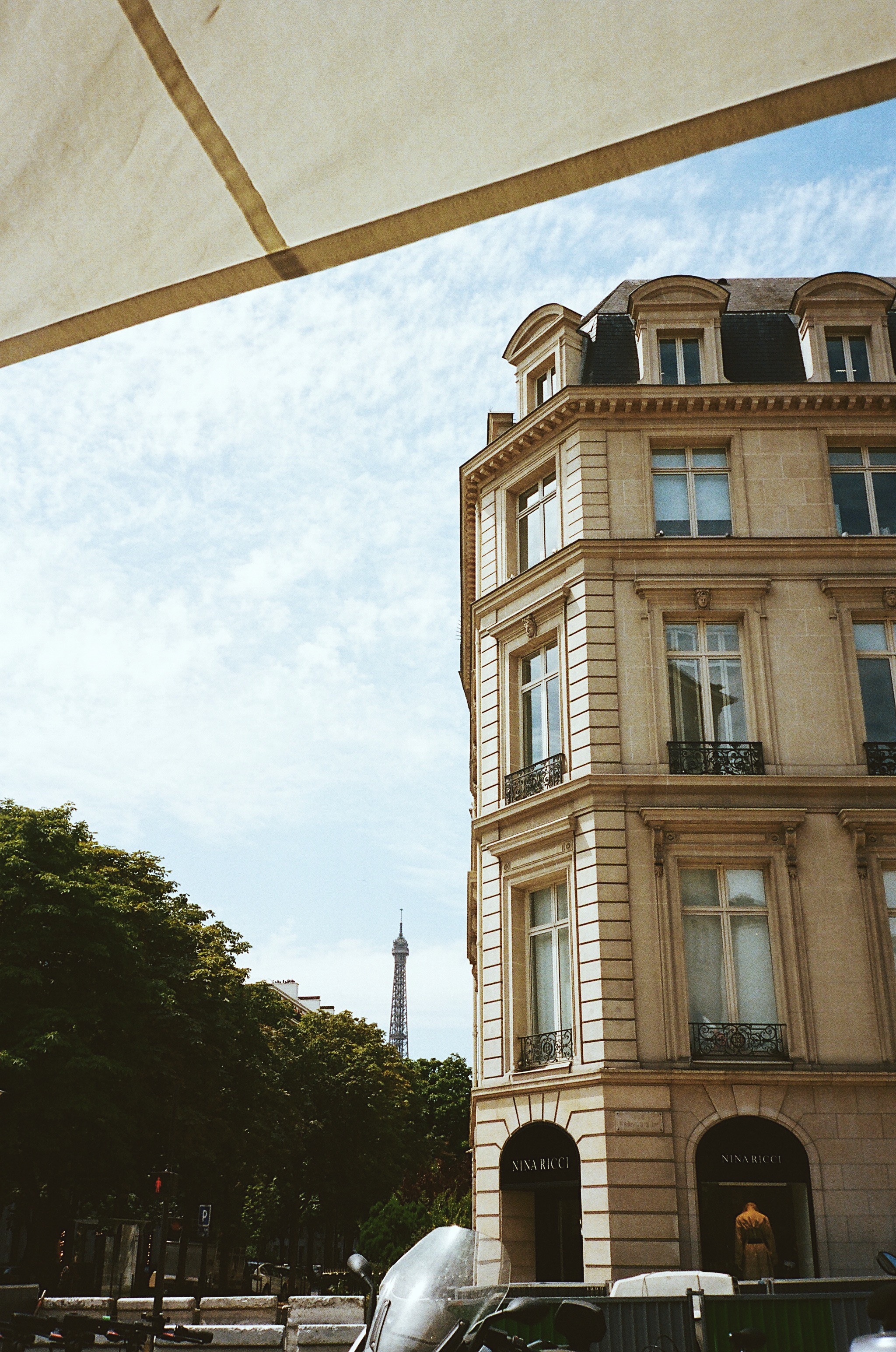 I ordered the mushroom risotto and we also shared some french fries. I highly recommend this place if you're in Paris anytime soon and looking for a real treat. I'll definitely be heading back as soon as possible!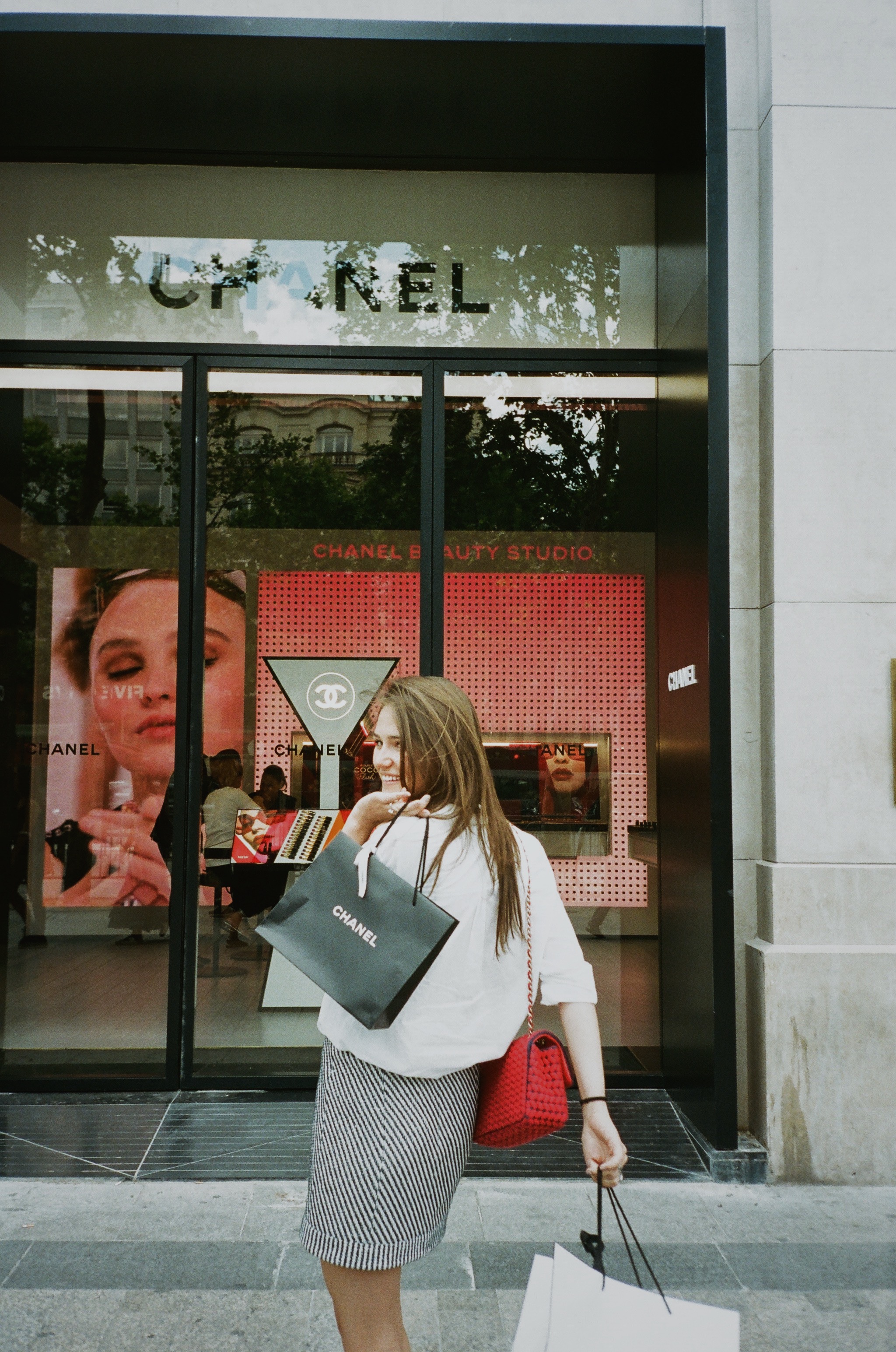 After a delightful lunch, we went to check out the new Chanel beauty boutique on the Champs-Élyséess. It's a brand new store that's just opened to the public this month and is a total game changer when it comes to fragrance and beauty browsing. One side of the store is dedicated to make up, whilst the other is laid out like a parfumerie with a generous corner of skincare thrown in. We had fun layering some of the Chanel fragrances to create a scent that felt more personalised – this is one of my favourite things to do with my fragrance collection at home!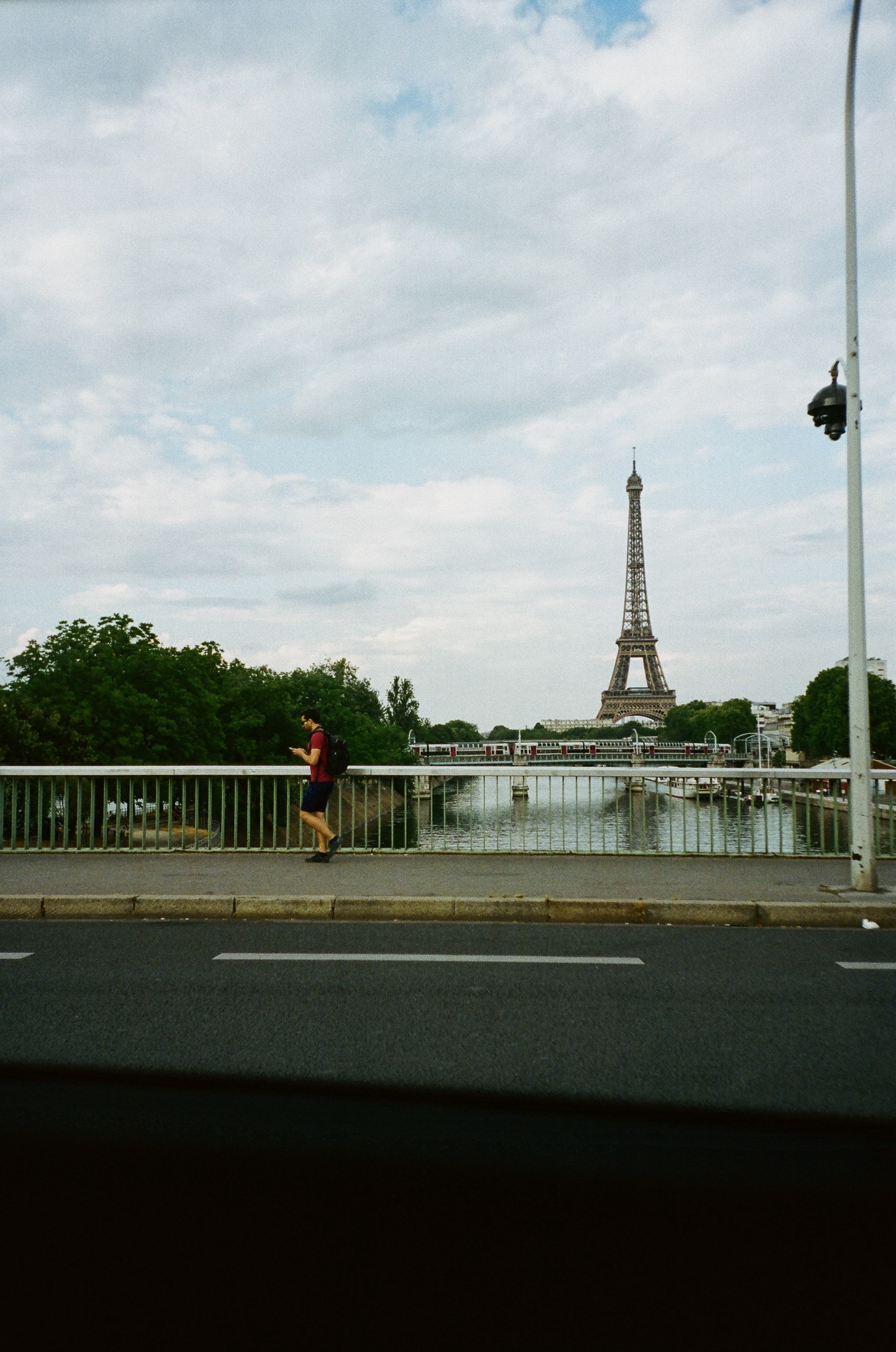 Then it was time to head back to the hotel and chill for a few hours before the launch party. A very casual boat trip along the magical river Seine (shortly after I turned back into a pumpkin)…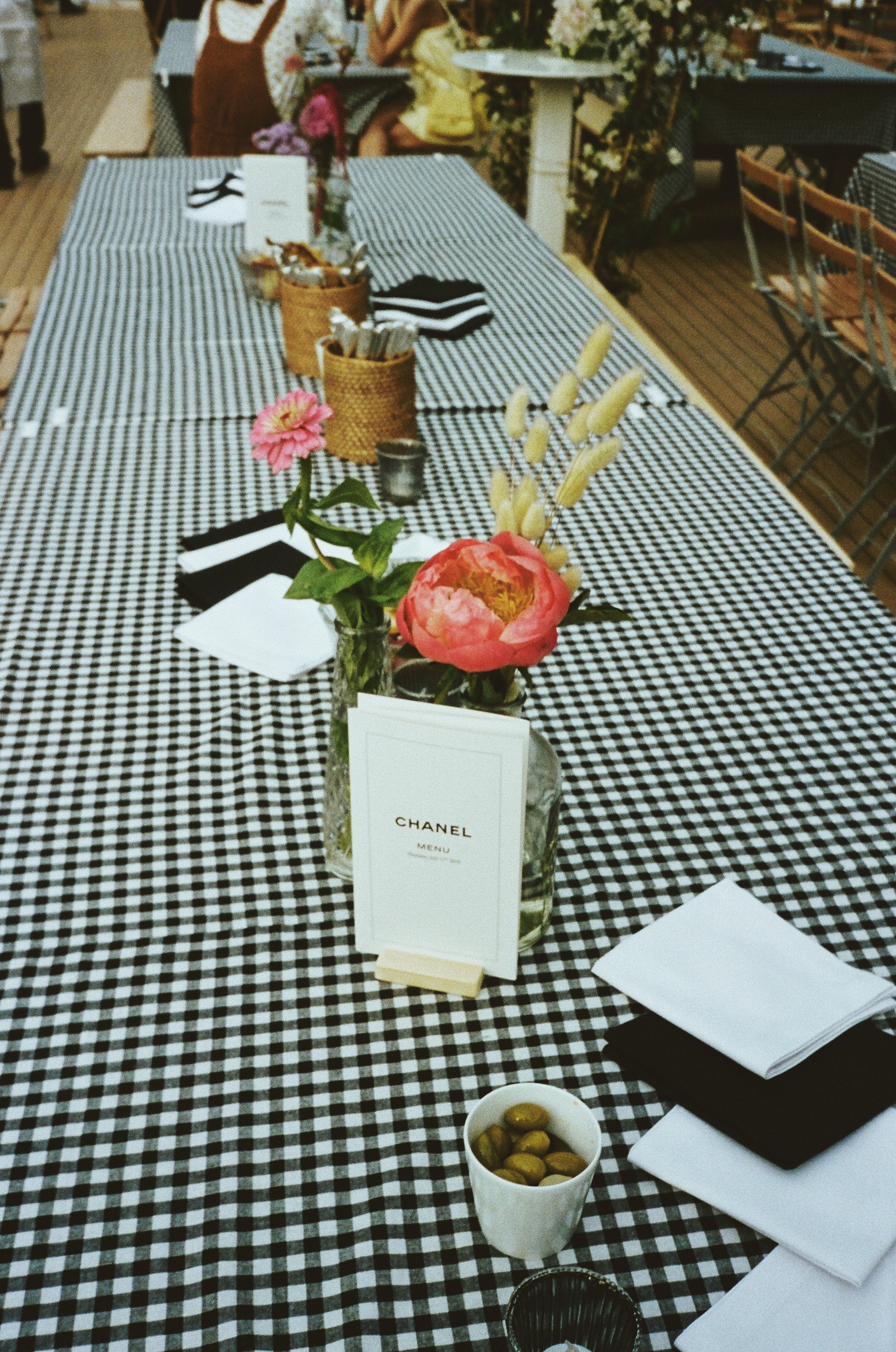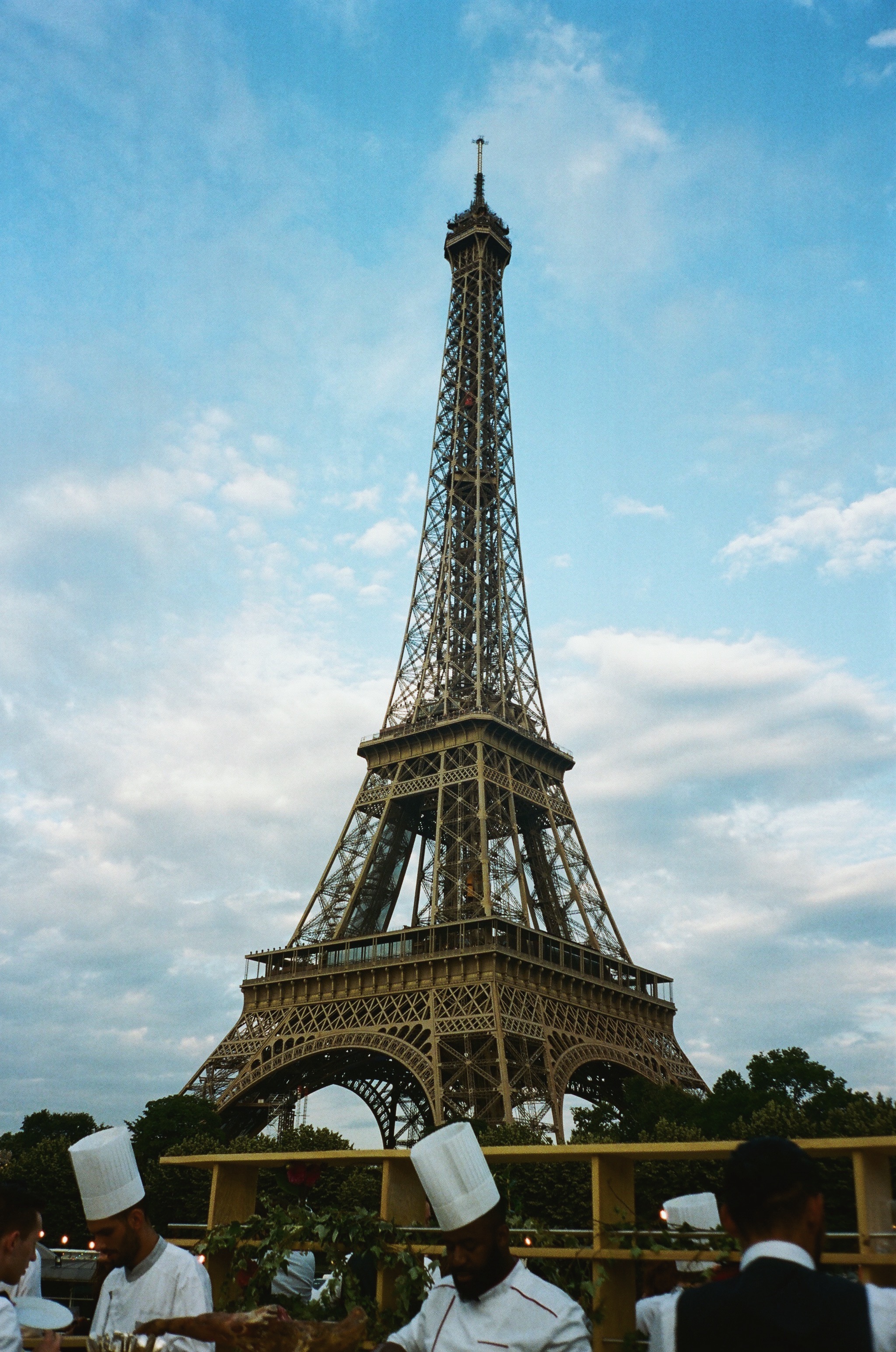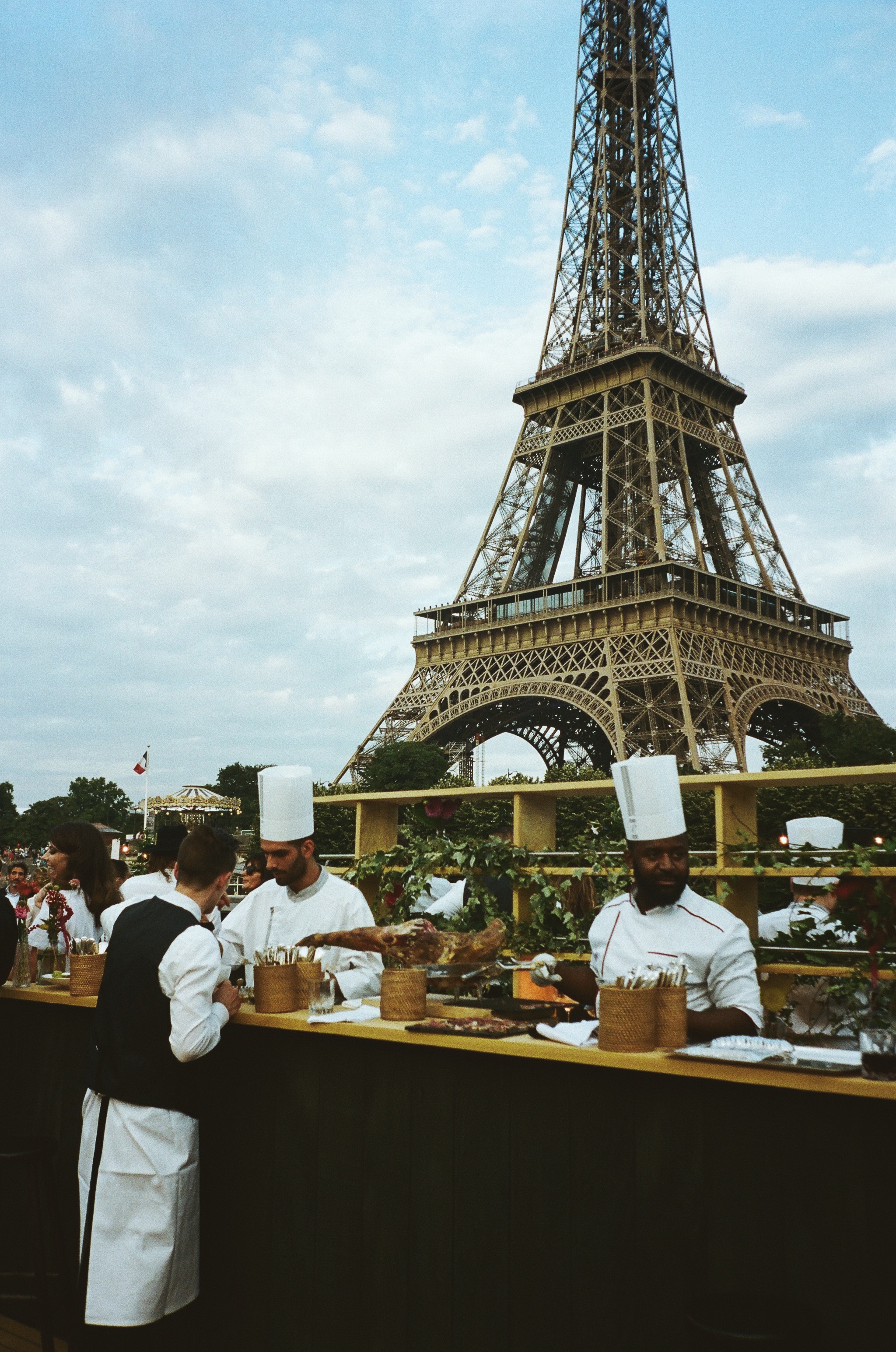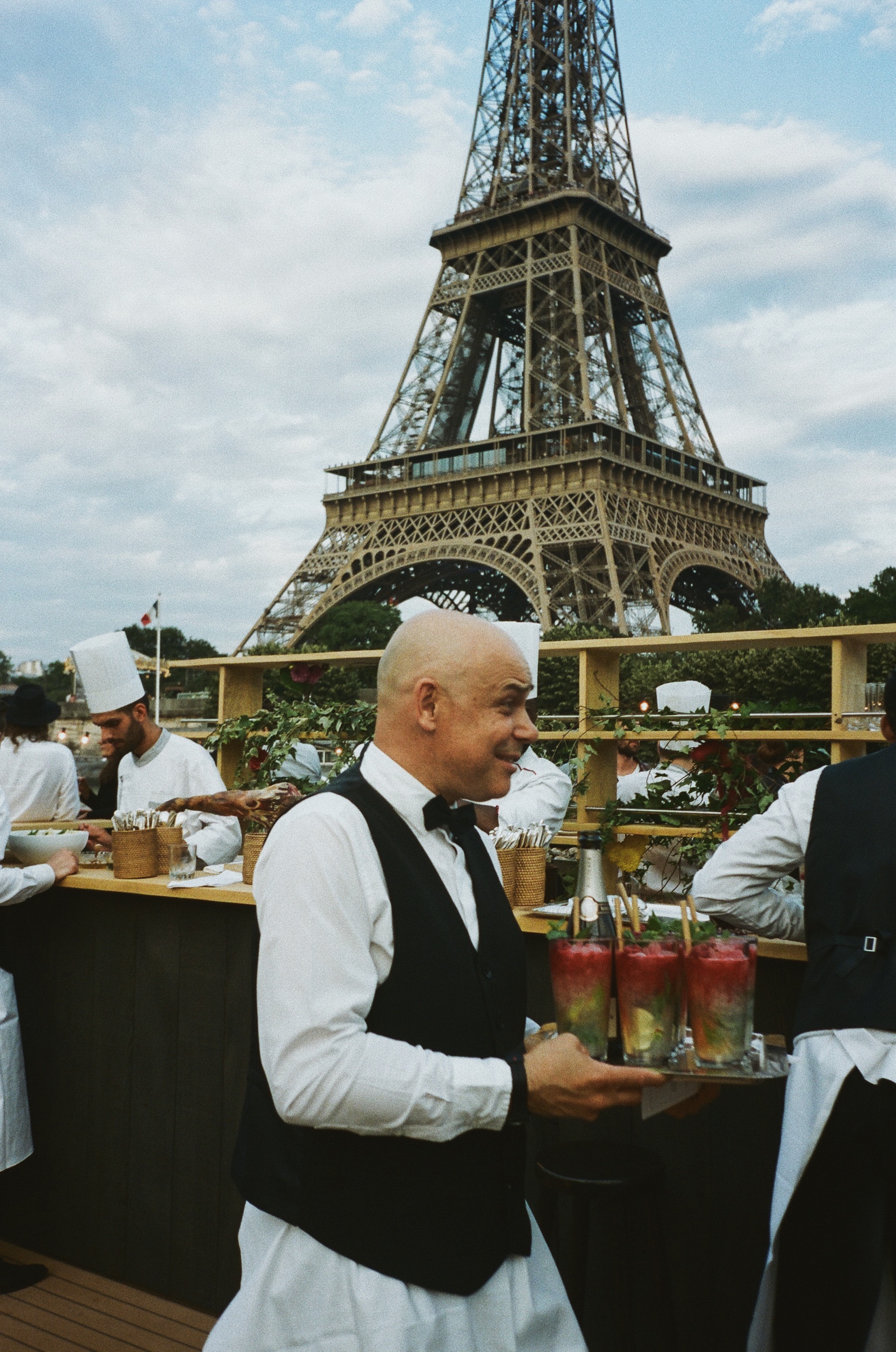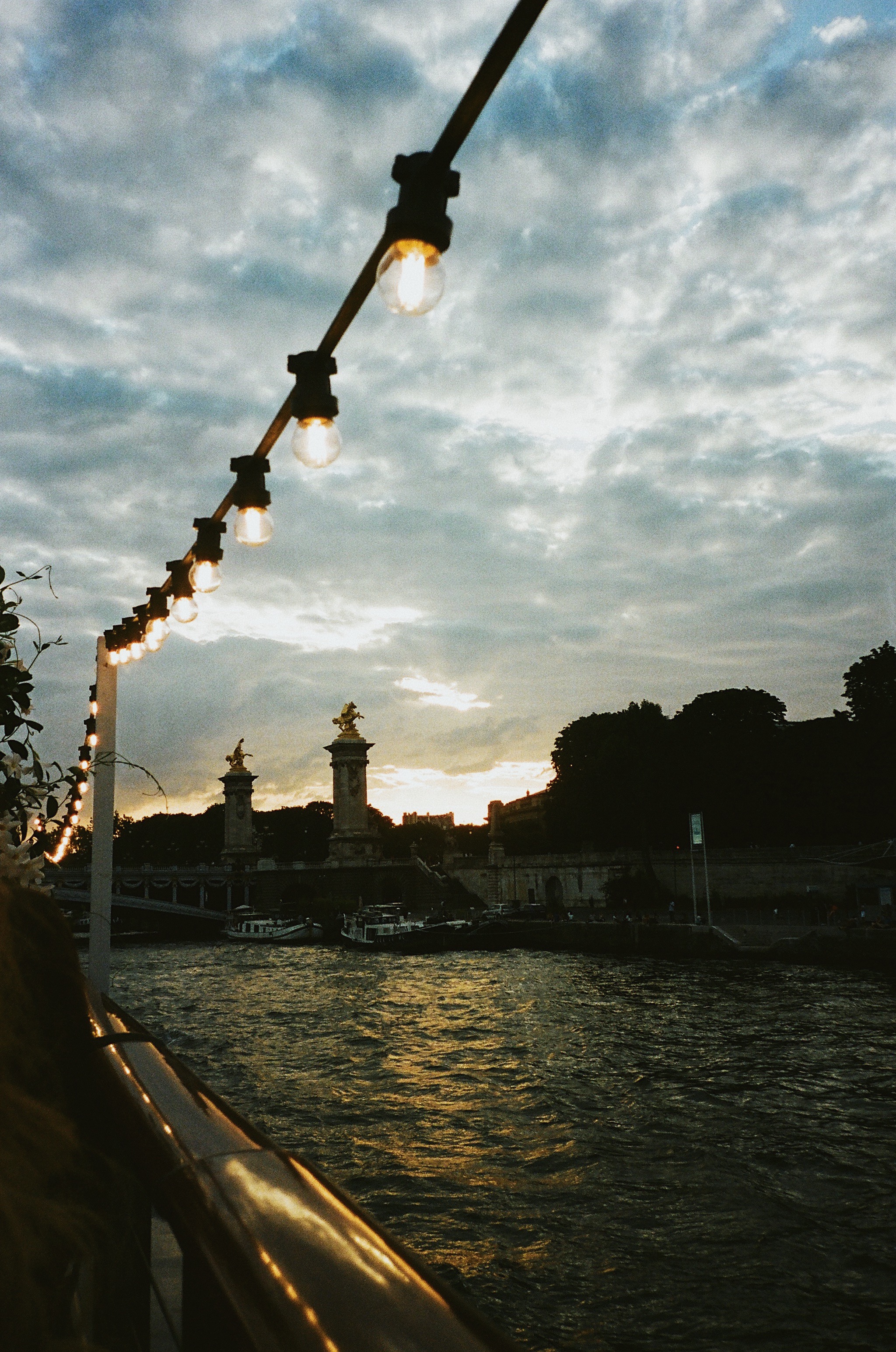 The most beautiful celebration I've ever had the pleasure of attending. Flowers, gingham table cloths, flowing canopies, and a live band on board. The boat was adorned with fairy lights, and as we made our way down the river we got to see the Eiffel Tower from every angle possible. As I sat there looking out at the river and trying to soak up every last second of it, I really felt quite emotional that my little blog had somehow bought me to this moment. Younger me would have never believed it, and current me is still not quite sure it all actually happened! A reminder to myself that those moments of magic can truly exist if you believe in yourself hard enough…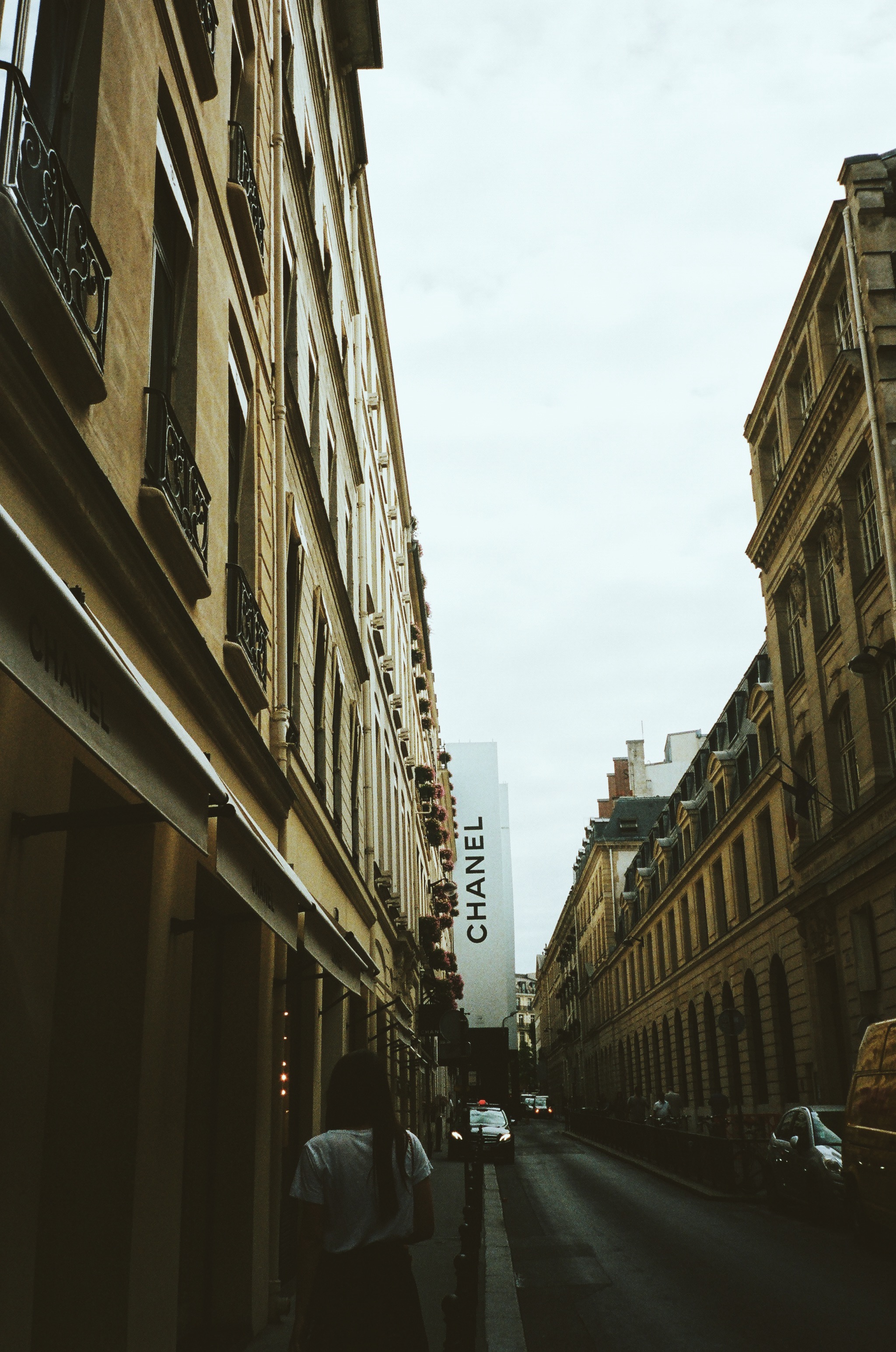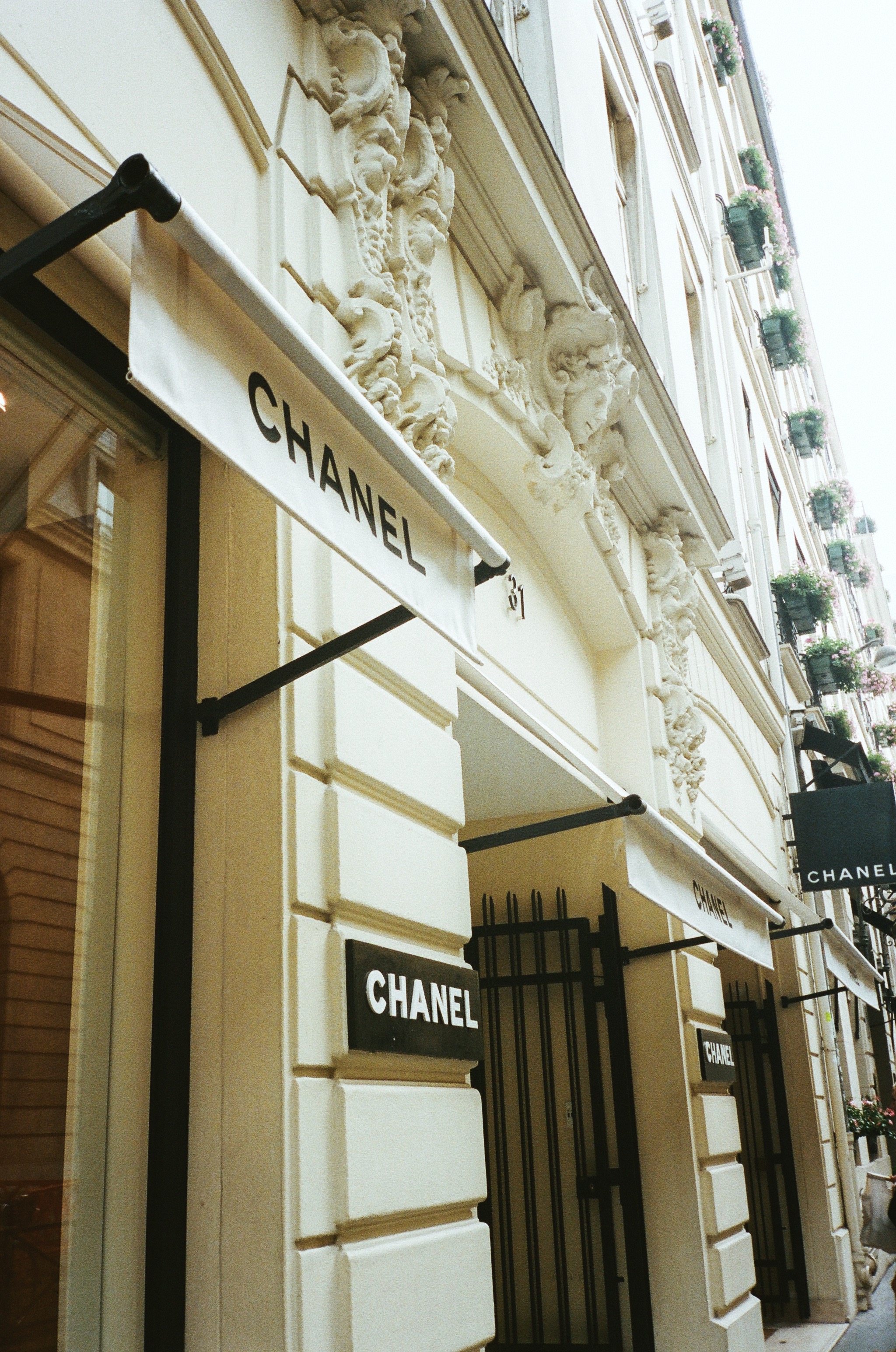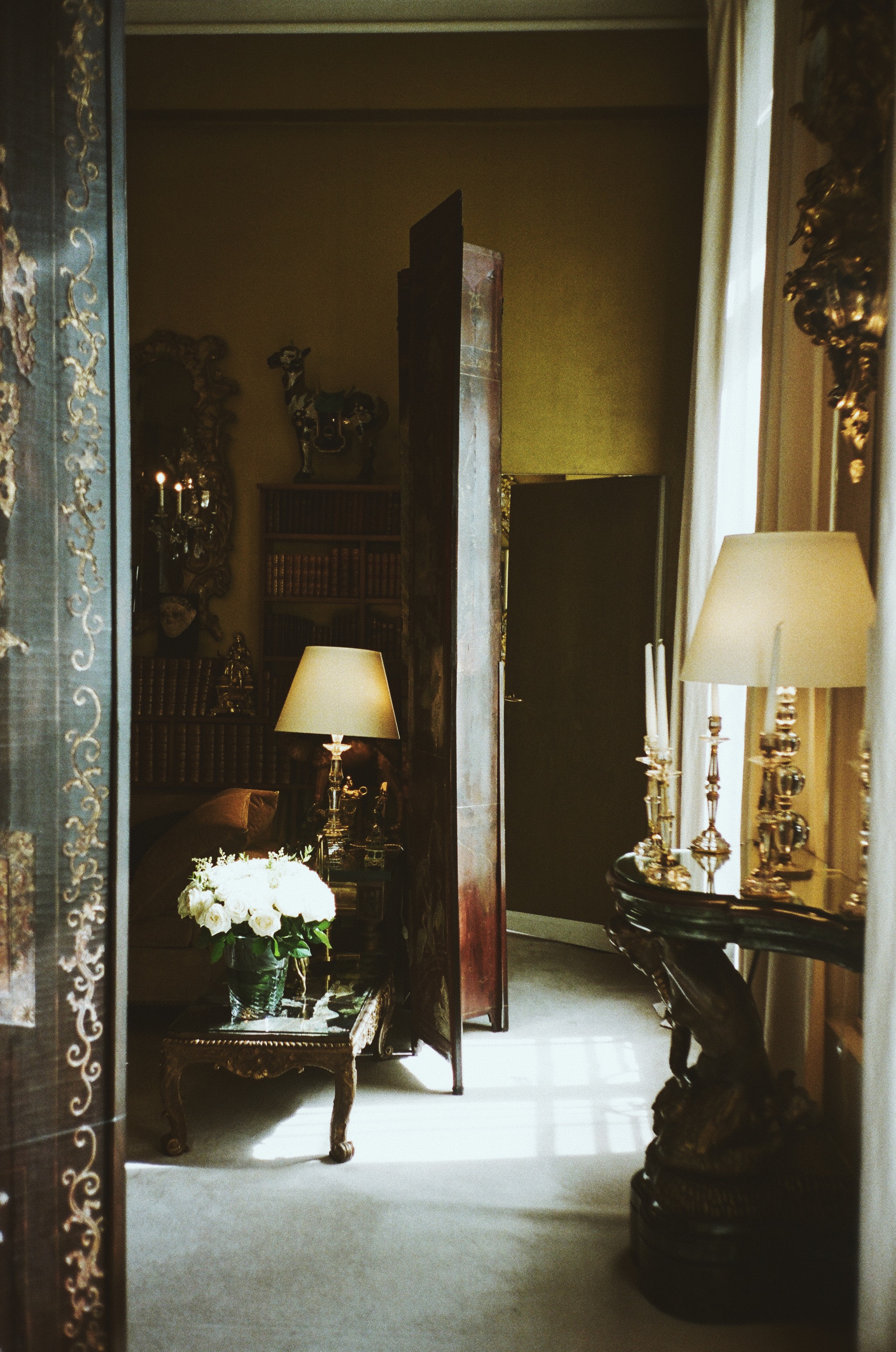 Our last morning in Paris was spent visiting Coco Chanel's apartment (I mean, pinch me). We headed to 31 rue Cambon – a historic street for Chanel history and the birth place of so many iconic designs. We walked past the Chanel flag ship store and straight into the apartment – slipping off the street into what felt like perfectly persevered time capsule. 
We walked up the famous mirror-lined staircase and got to sit on the fifth step from the top – Coco Chanel's favourite number and the very spot that she would sit in when she was watching preparation for couture fashion shows (or anything that she fancied listening into without being seen)…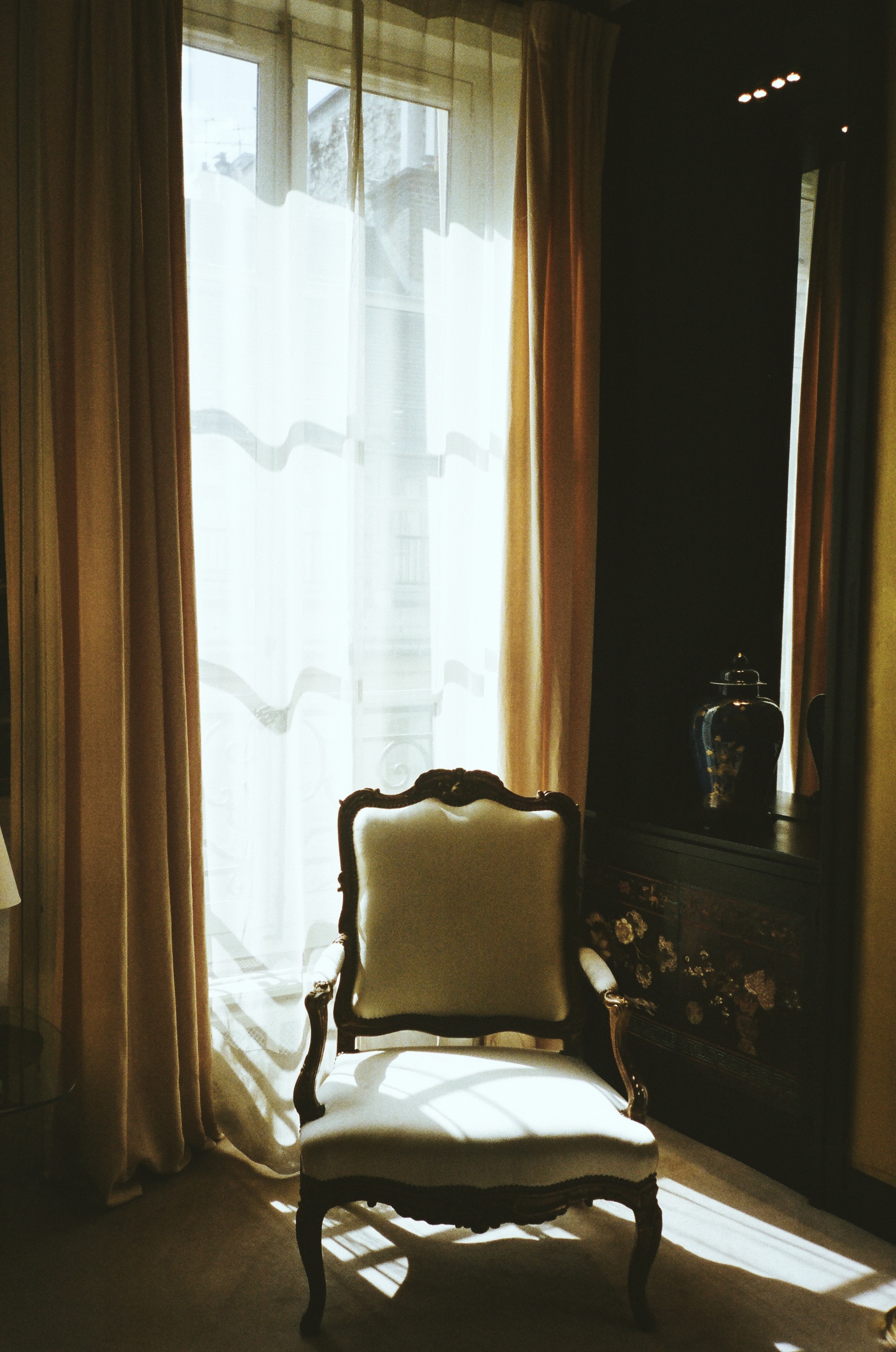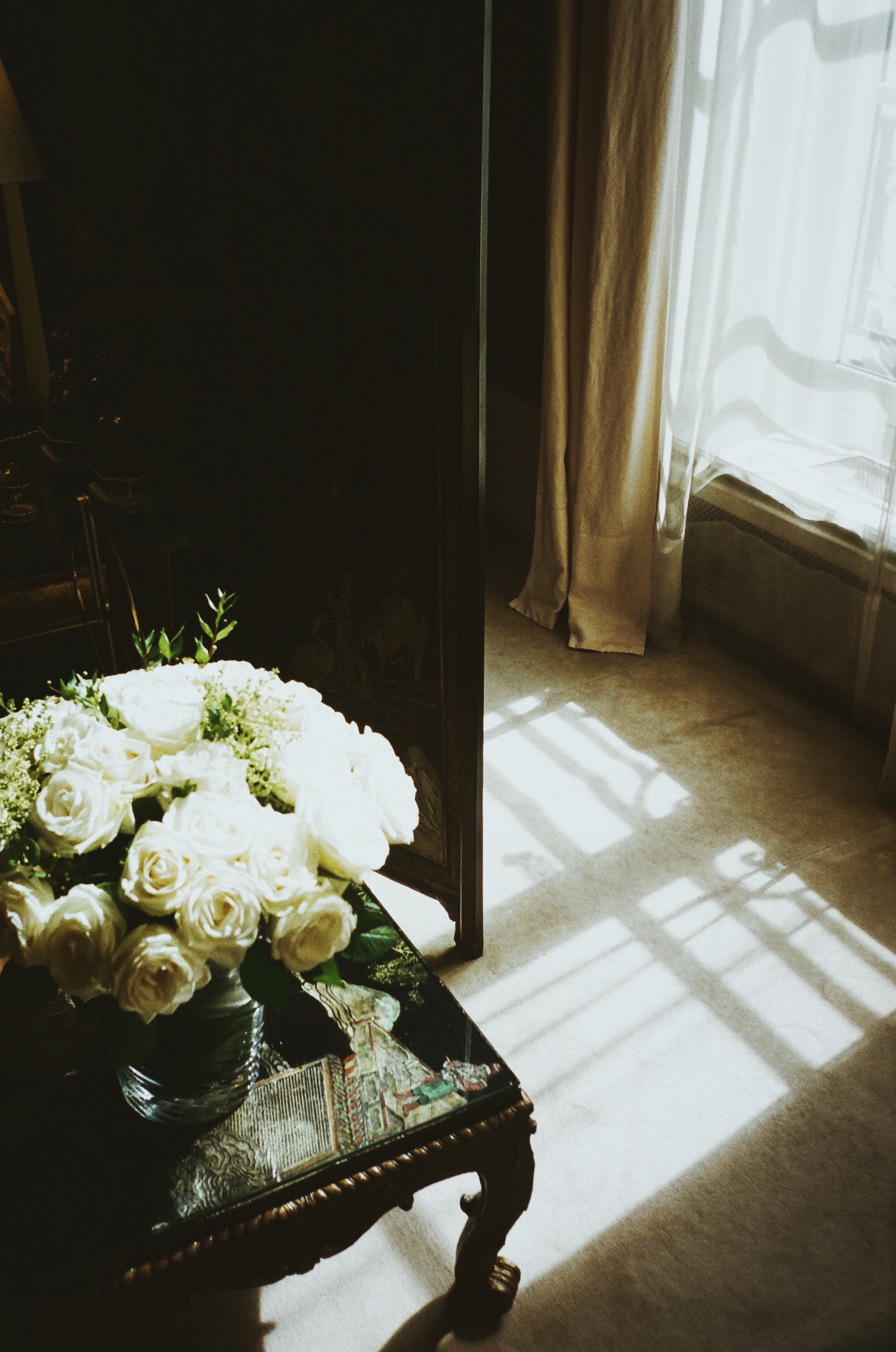 The apartment itself was everything I imagined it to be and so much more. We were lucky enough to be shown around every inch of the rooms and told stories about the beautiful objects inside. For me, the stories really made the whole apartment come to life – that and the sunlight that was seeping in from outside and drenching all the golden antiques. We learned how much Mademoiselle Chanel loved to travel and bring back pieces from all of the world – there was such an eclectic mix of homeware, but all of it worked so harmoniously. This really got me thinking about what true personal style means to me: it's that ability to throw things together and make it appear effortless.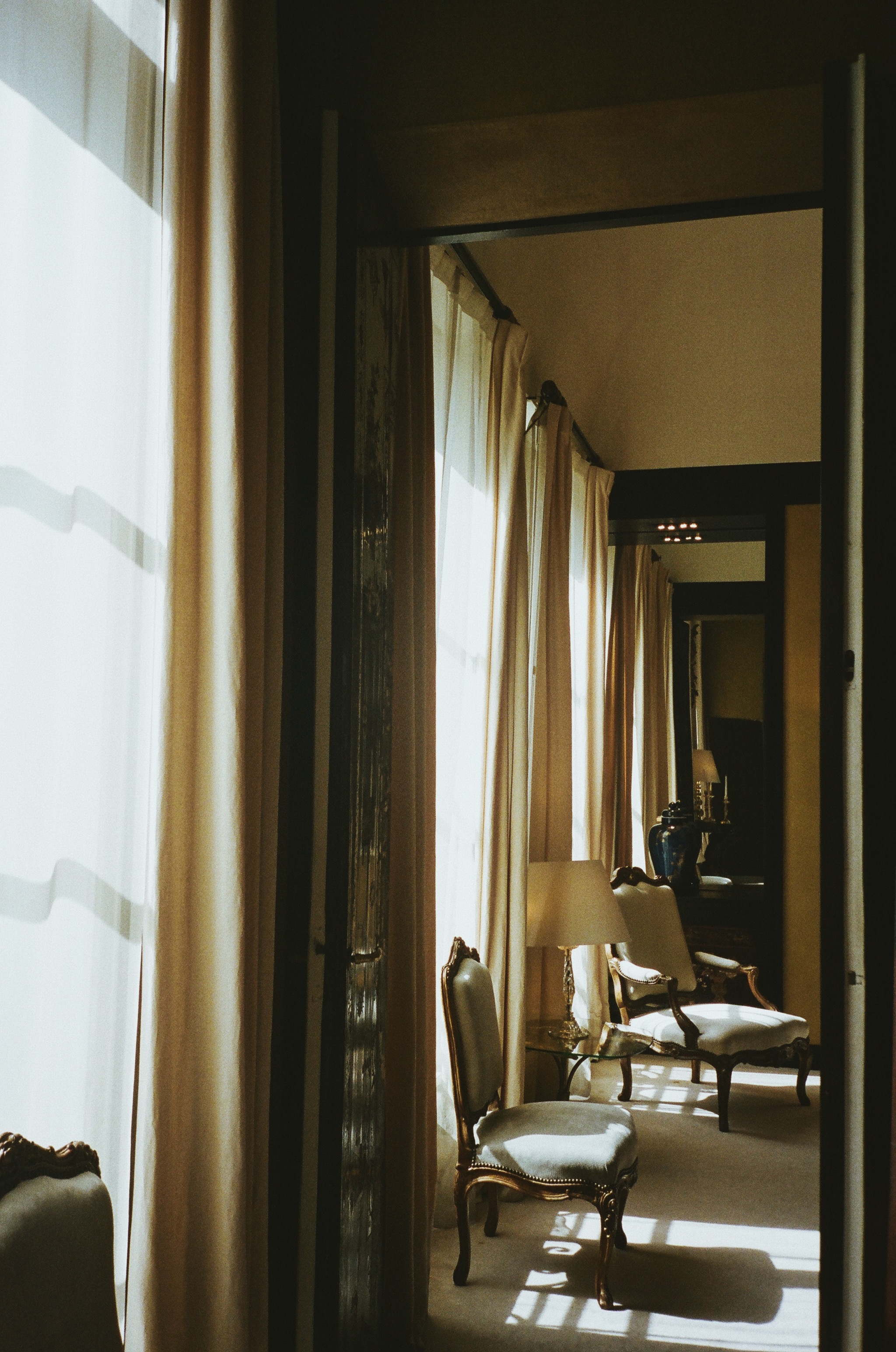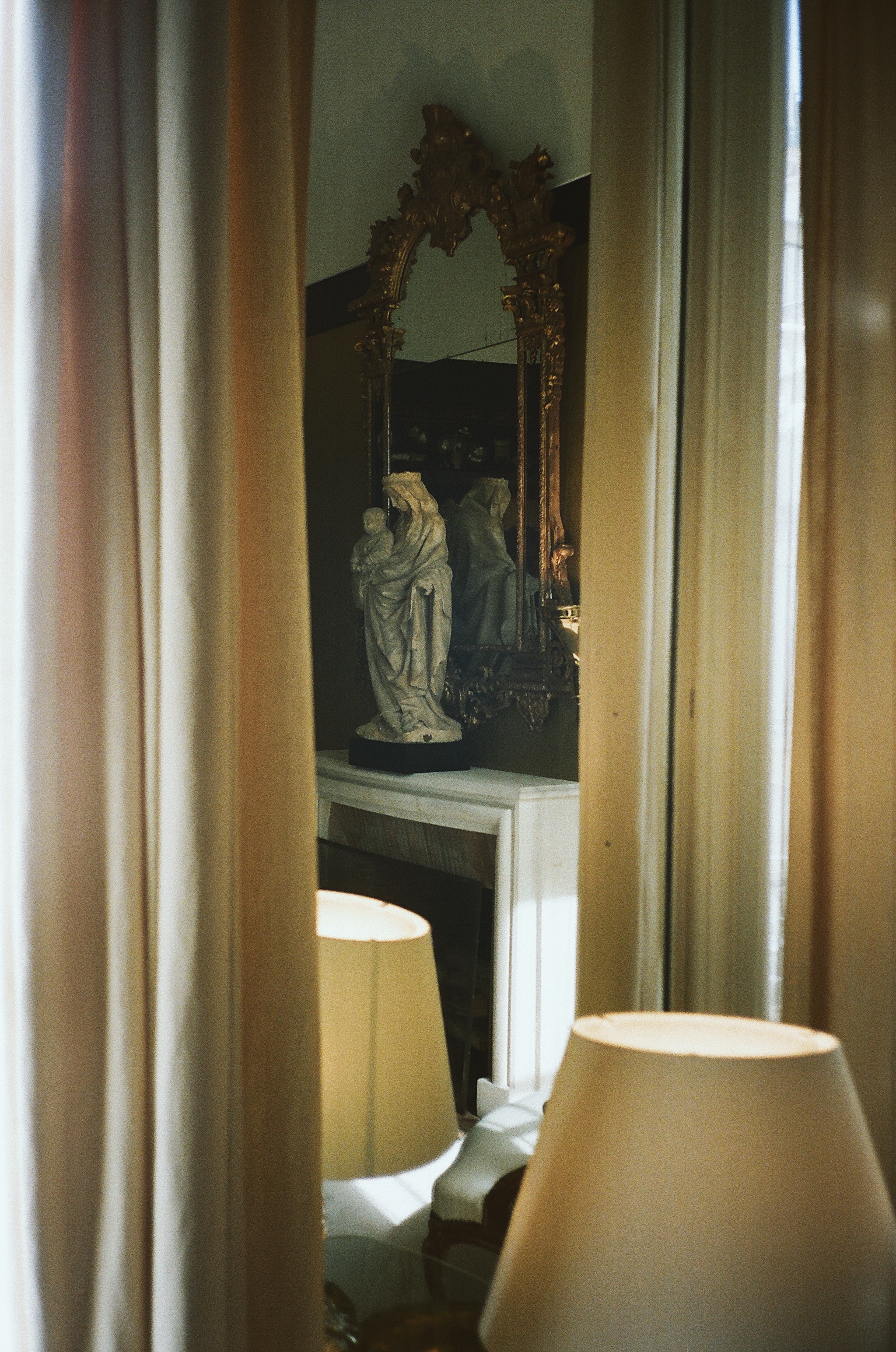 One of my favourite things about the apartment is that it doesn't have a bedroom. Every evening, Mademoiselle Chanel would walk across the street and stay at The Ritz Hotel. She slept here for thirty four years – heading back to her beloved apartment each morning…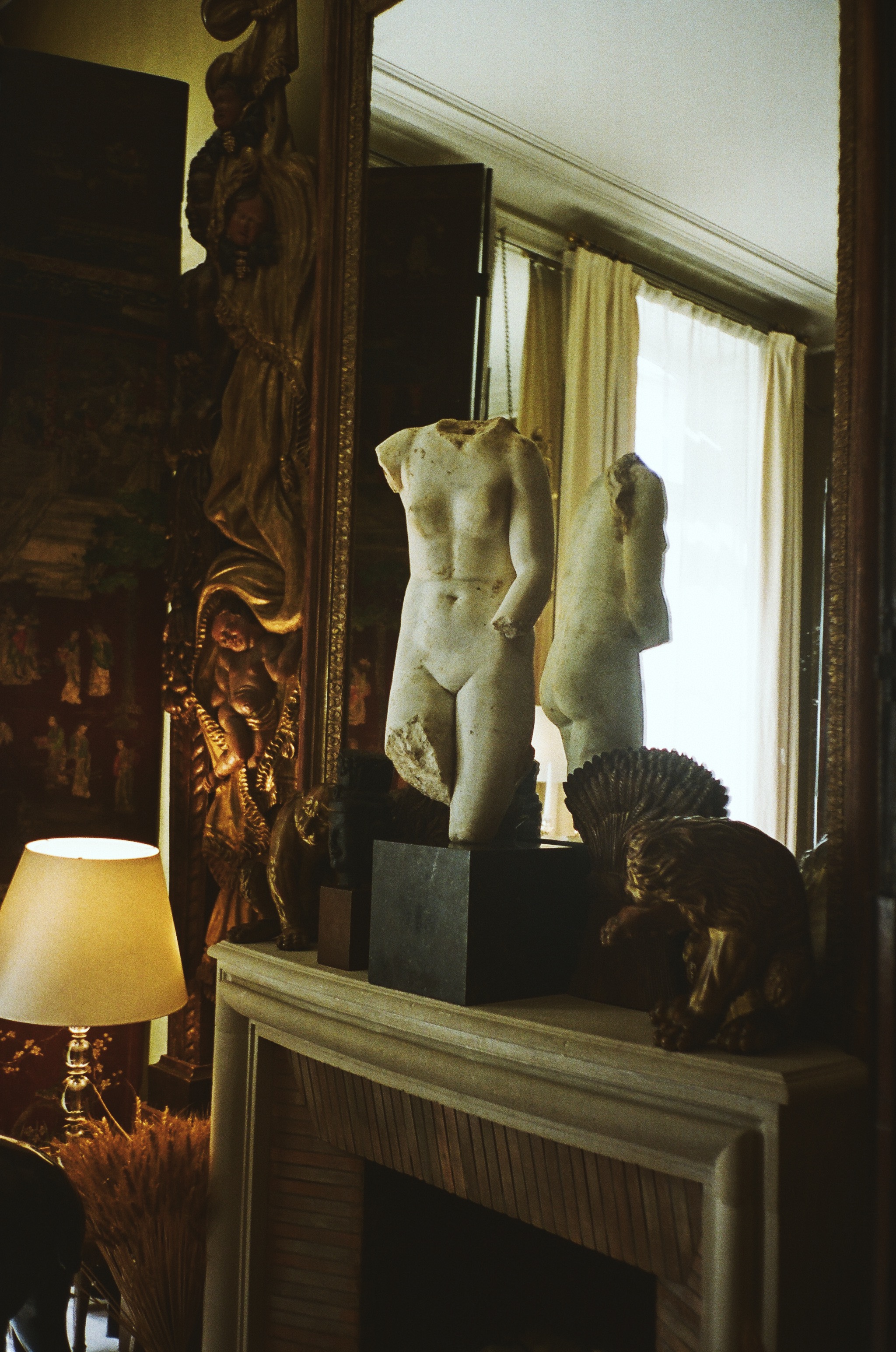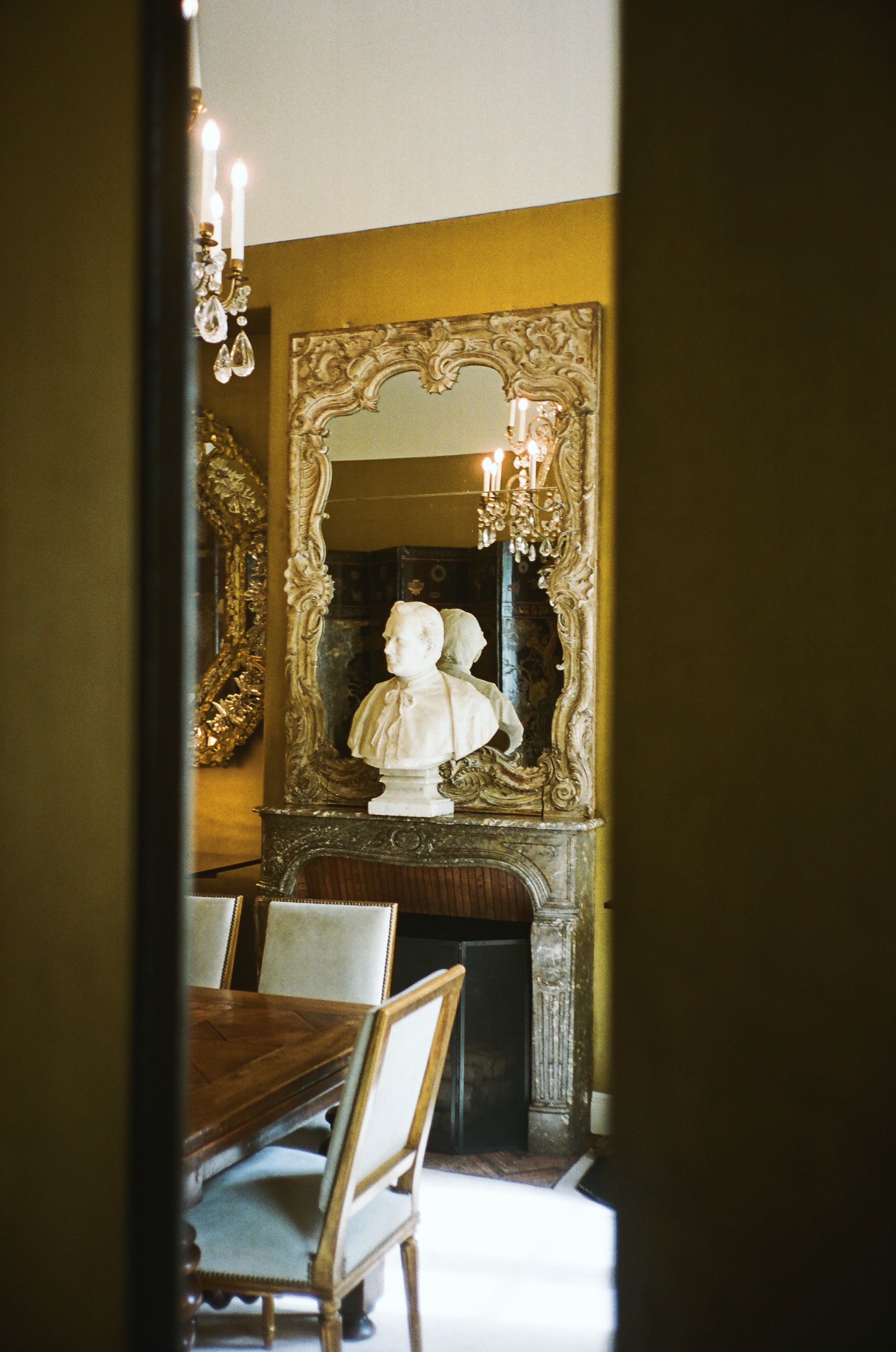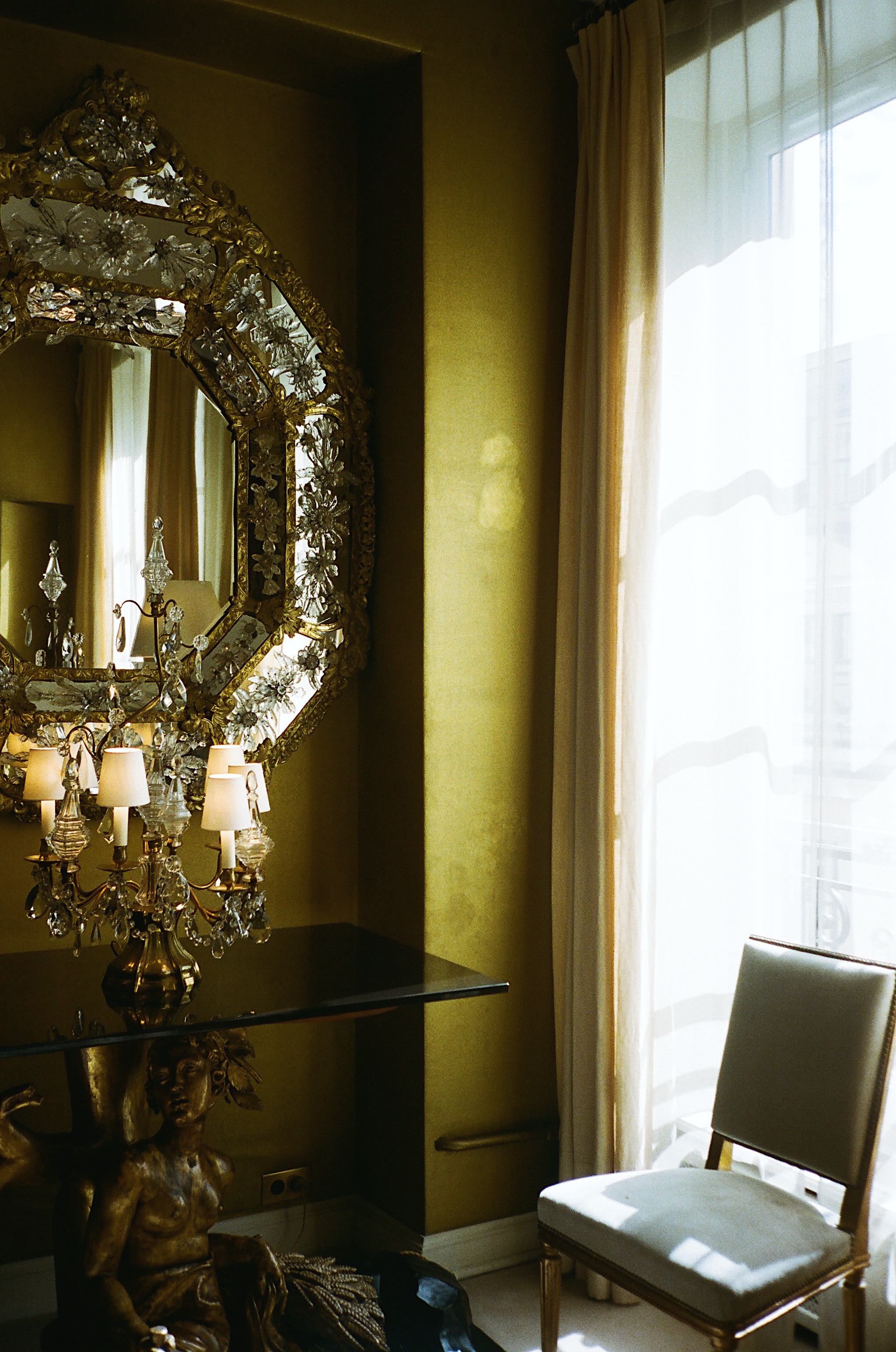 Coco Chanel definitely had the right idea in terms of compartmentalising work and personal life. From what I've learnt about her over the years, she seemed to be quite a private person with a vivid imagination. I love the idea that she had this beautiful apartment to work in and bring her ideas to life, and then a hotel room where she could could sleep and dream. Most creative occupations mean that so much of your personal life seeps into your work – hence the importance of having a place that's just for you to reflect. I'm not saying we all need a hotel room at The Ritz – a favourite cafe or corner of the garden will suffice…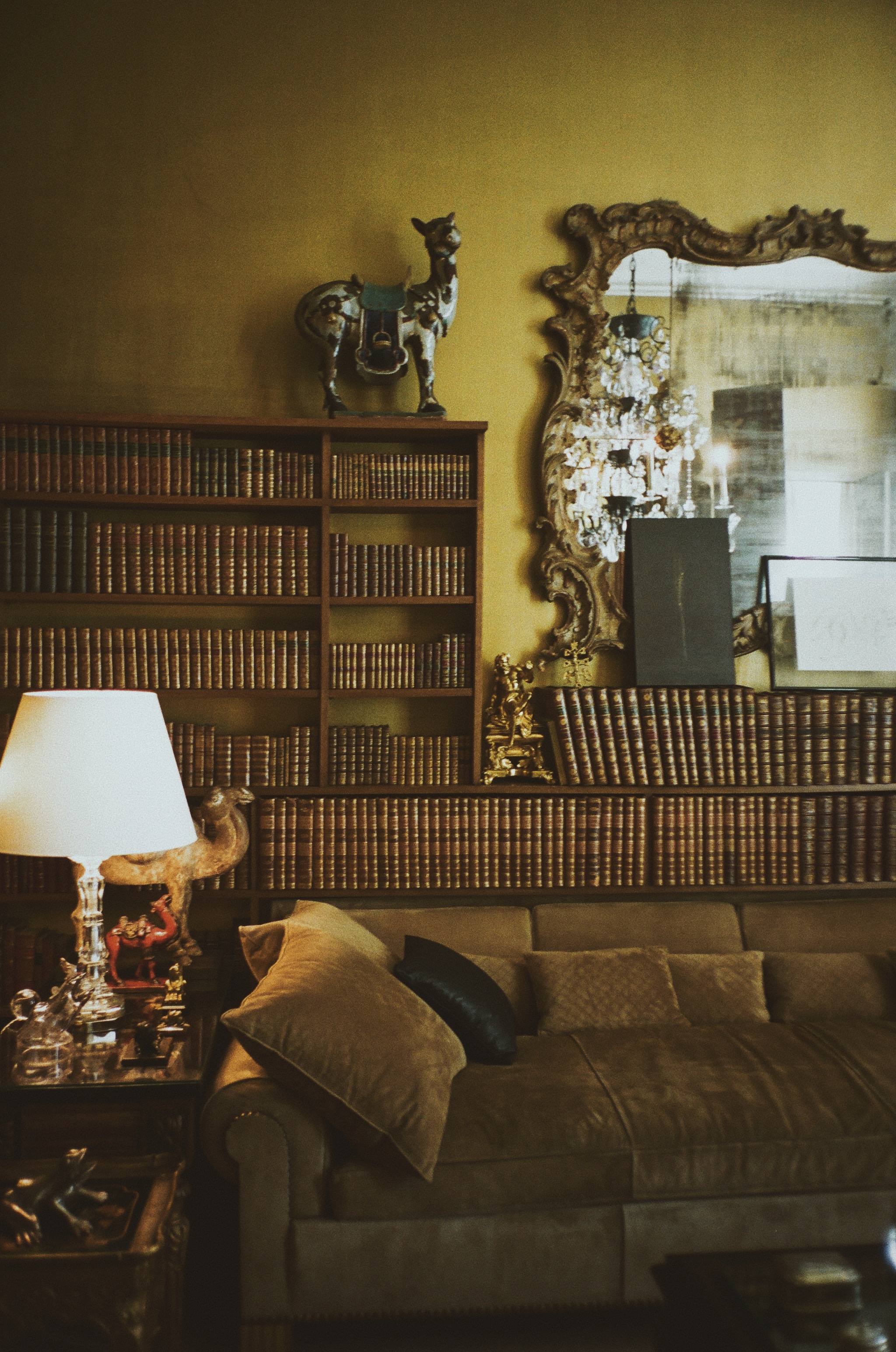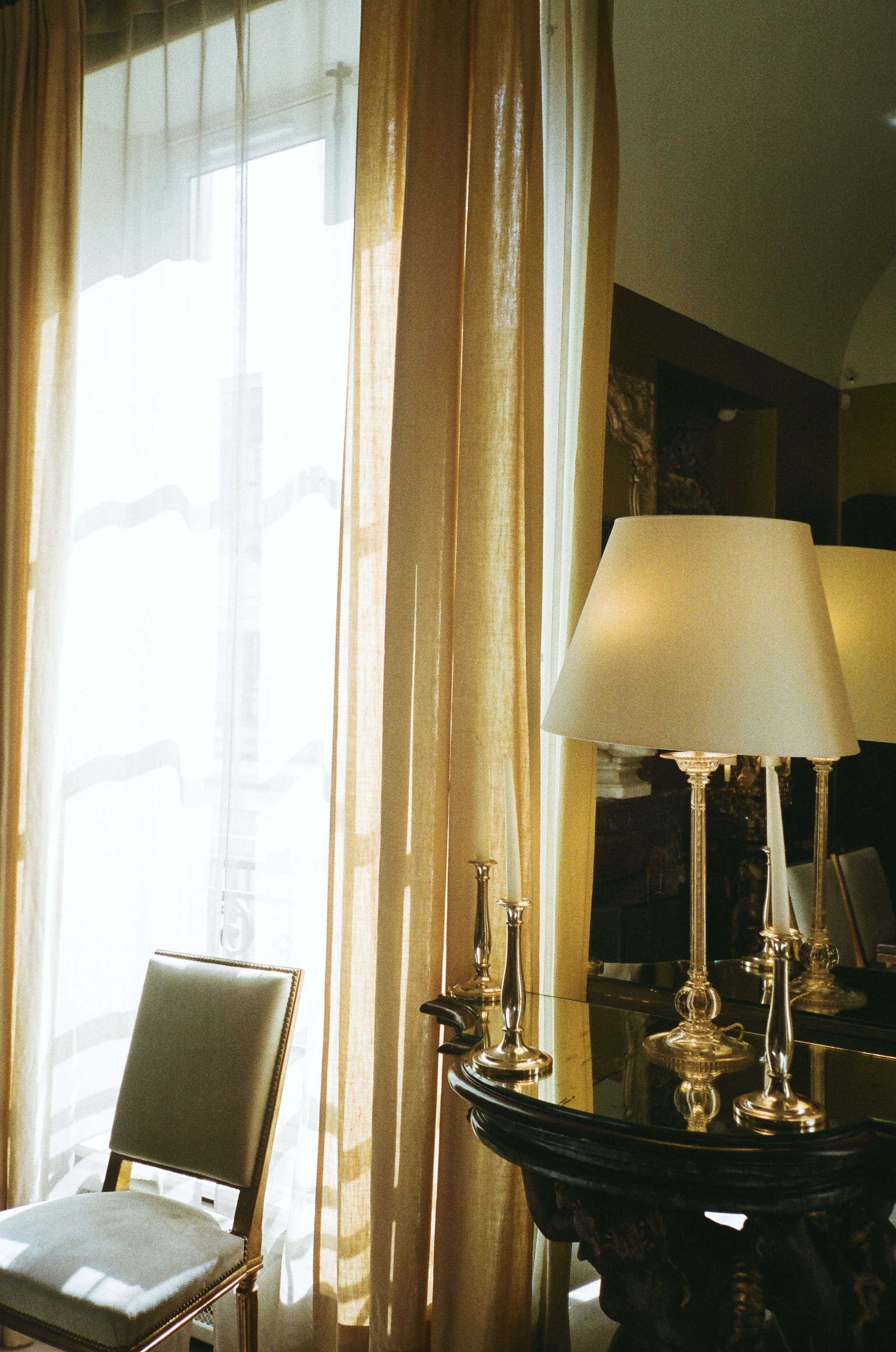 To this day, Chanel collections are still being inspired by objects inside the famous apartment – from the moment you reach the bottom of the staircase, it's a place that has such a thick energy about it. I feel so lucky to have got a glimpse into the true history of Chanel from inside the very walls where so many incredible creatives hung out. Here's to hoping that some of it rubs off *instantly visualises a hotel room with my name on it at The Ritz*…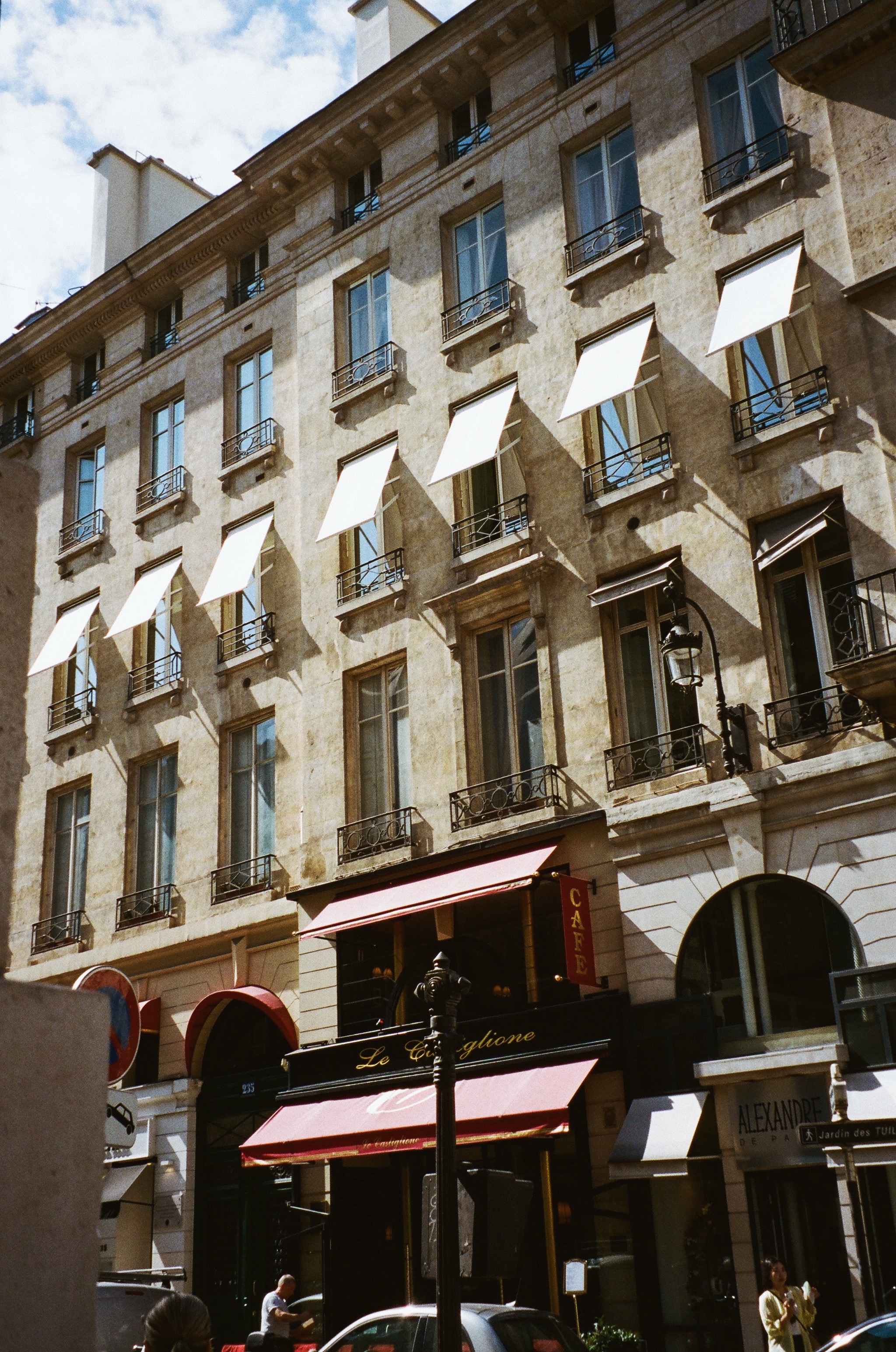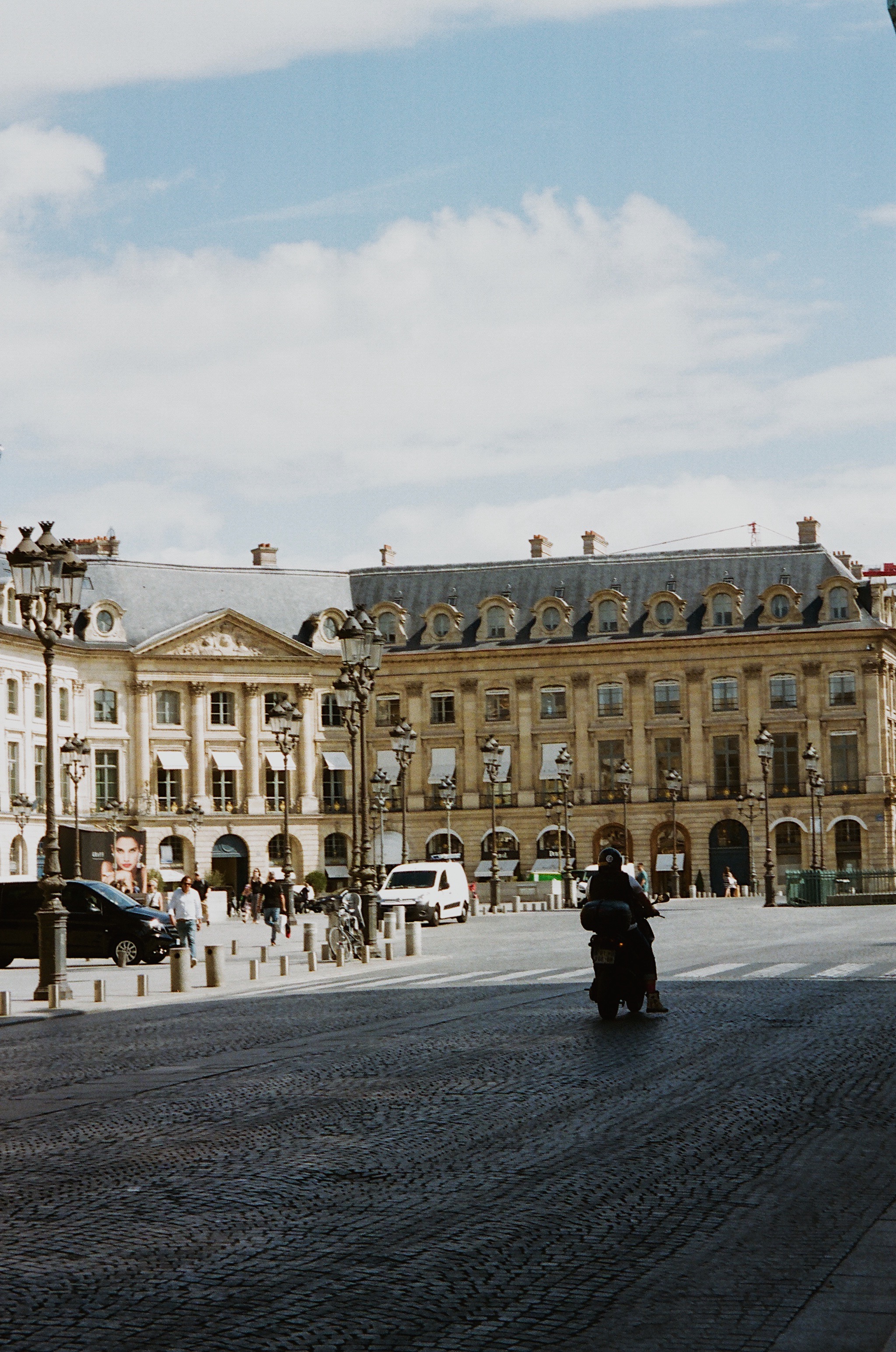 Whether you're a fan of Chanel or not, it's undeniable that Coco Chanel was a true pioneer for women's fashion. As someone who outraged the world by introducing trousers for women – I feel as though I have a lot to thank her for. When WW1 broke out, women began wearing trousers and overalls purely for the sake of being more comfortable in their new manual roles. Chanel made it possible to feel beautiful in clothing that was was traditionally owned by the male body. Trousers were now a fashion option for women – as well as the usual skirts and dresses. To me, that's what fashion is all about. If we don't feel as though we have options, it's not possible for us to discover our own sense of style…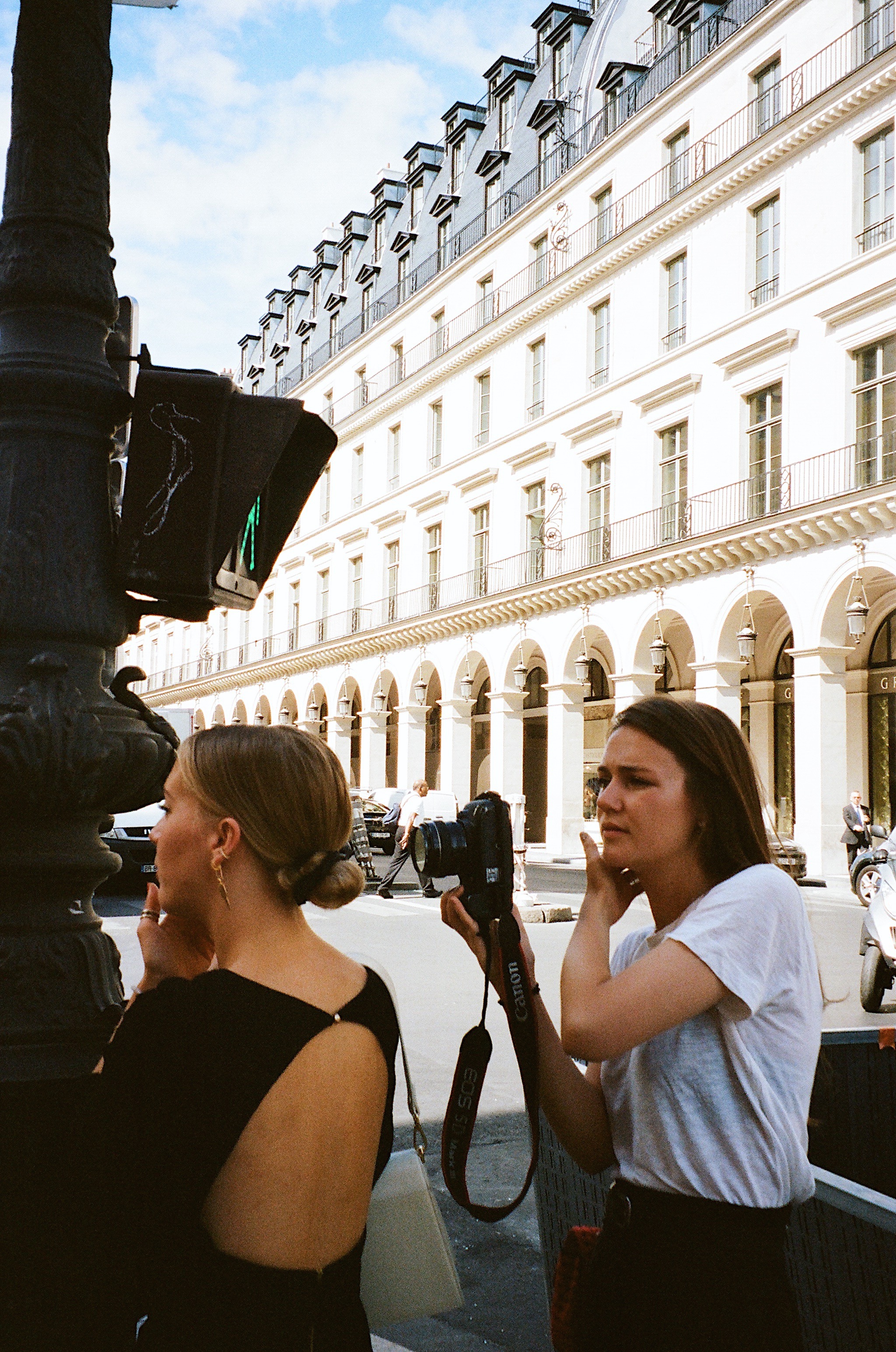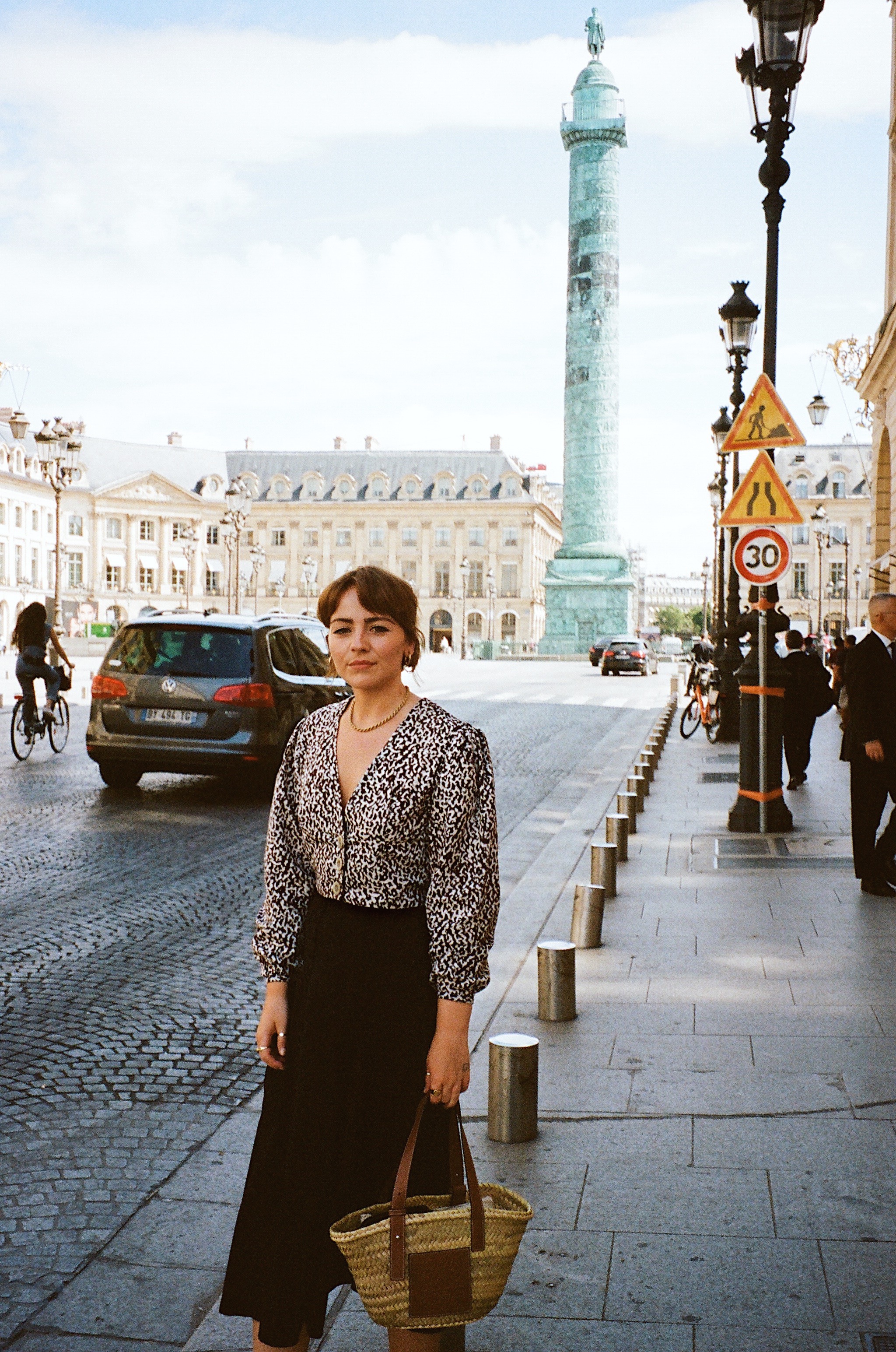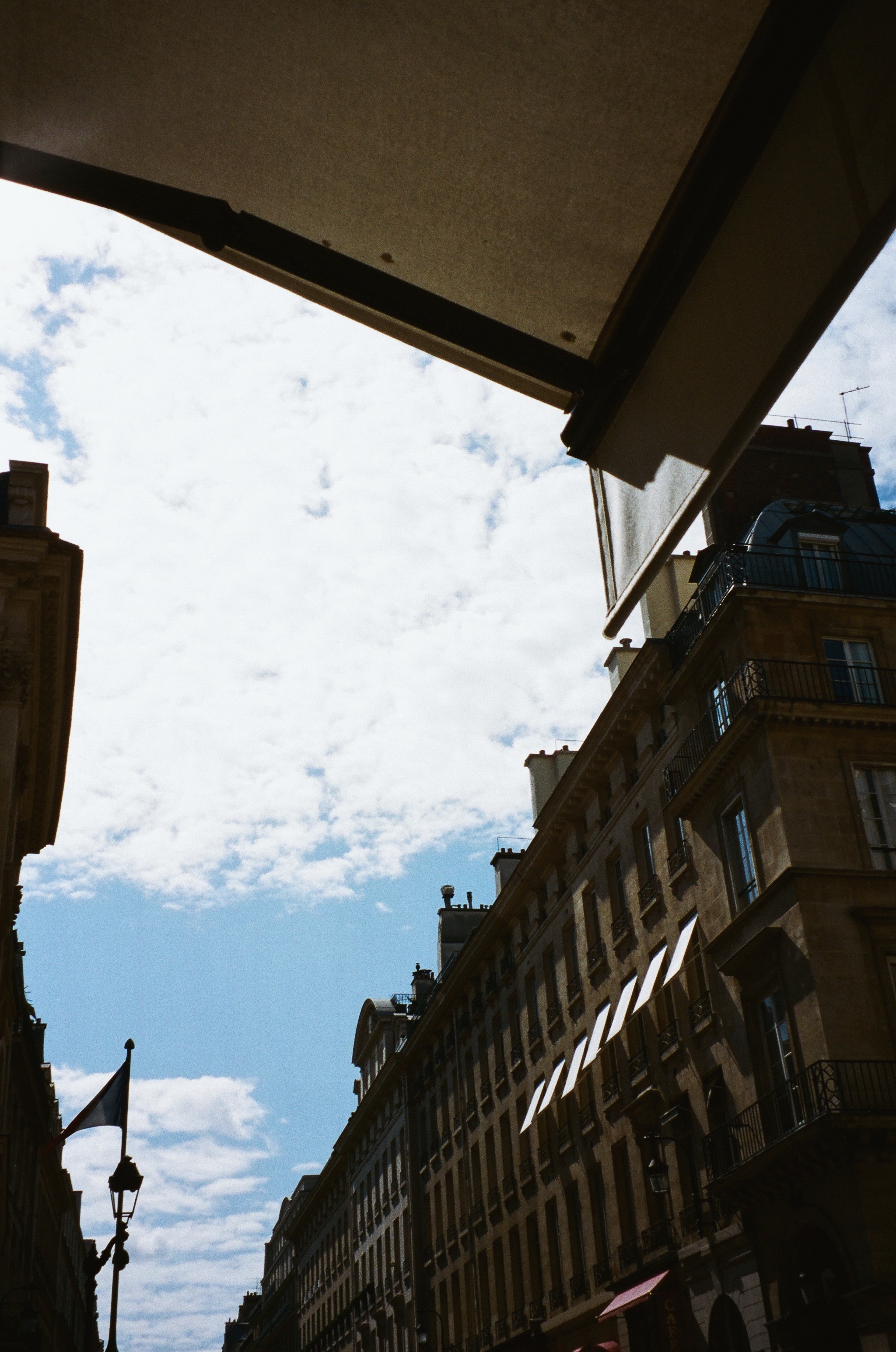 I hope you enjoyed this very lengthy blog post as much as I enjoyed putting it all together! The new Noire et Blanc collection launches on the 2nd August.
A special thank you to the Chanel Beauty team for such a memorable trip!
---
All photographs taken using an Olympus MJU II & a Pentax ESPIO 738S