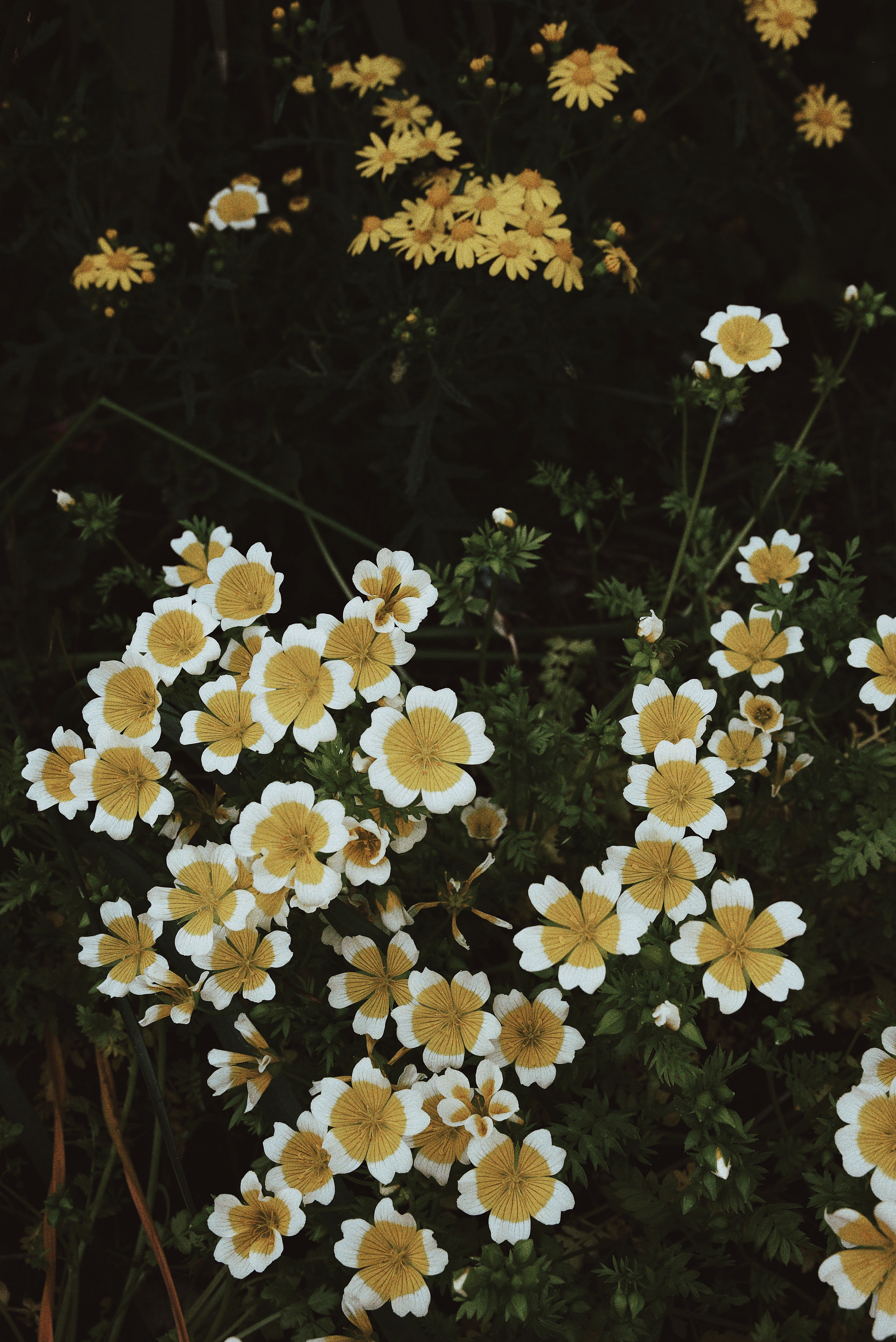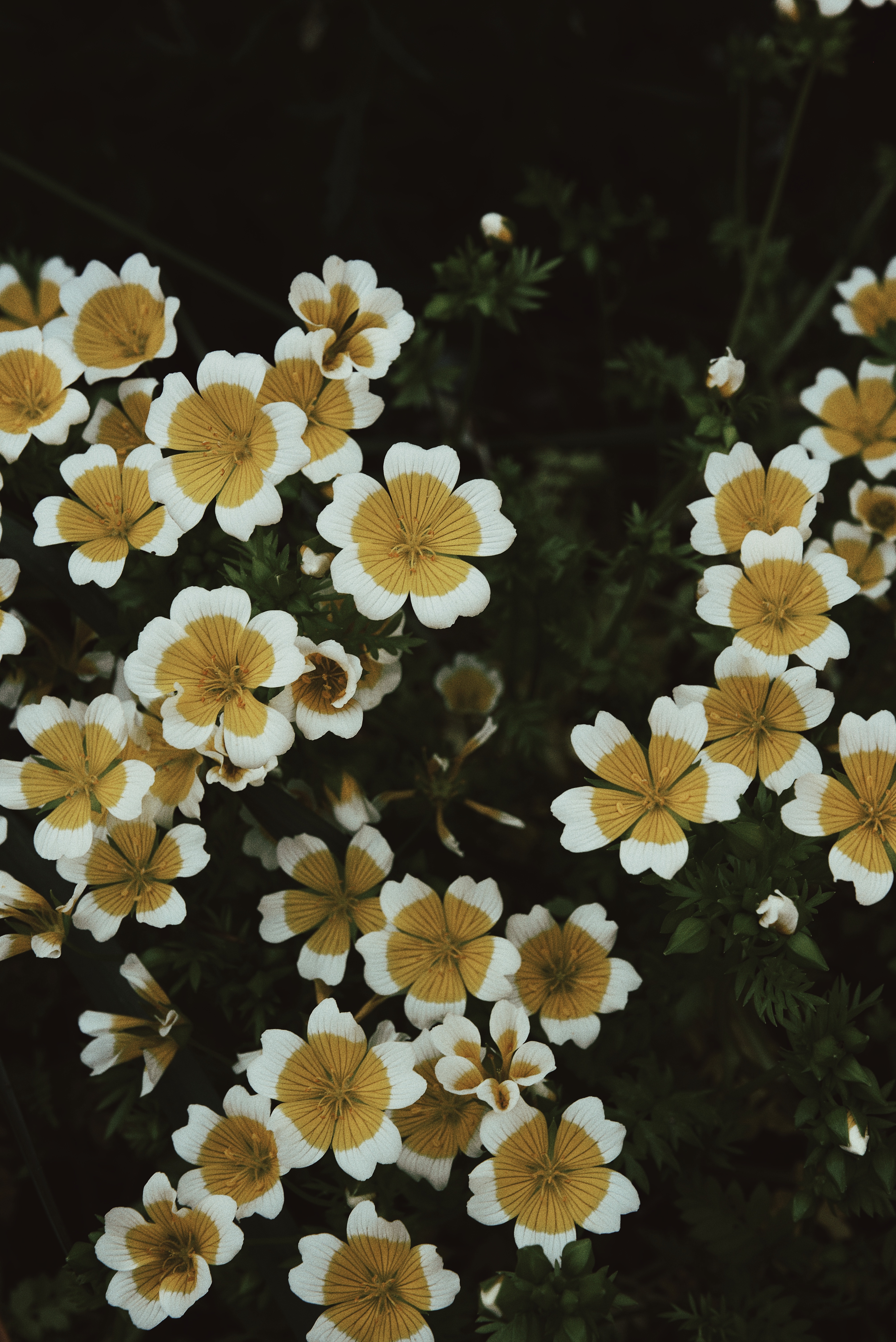 As the weeks go by, I find that I'm noticing beauty pop up in the most ordinary of places – my circle of inspiration feels small, yet I'm appreciating things in a much bigger way than ever before…
I noticed an abundance of yellow flowers in the park right by my flat. Rows and rows of yellow daisies and buttercups that made me stop in my tracks and look a little closer. Then I noticed these beautiful white flowers with vibrant yellow centres! I've only ever seen them a couple of times before so immediately 'did some Googling' to find out what they were. They are called Limnanthes Douglasii but are also more commonly known as the 'poached egg plant' – how cute is that? 
It's safe to say that these are the types of afternoon discoveries I have more time for now, and I really think I'll find myself cherishing these moments if the pace of life goes back to how it was before… 
I also read that Limnanthes Douglasii is native to parts of California and Oregon – it tends to grow in wet, grassy habitats such as vernal pools and spring meadows. California was actually one of the places on my wish list to travel this year – I've always wanted to explore San Francisco and I'd also love to visit Venice Beach. Travel plans aside, how strange and lovely to stumble across a slice of California in a city centre park, five minutes from home… 
These particular flowers will now always remind of this time. A reminder to myself that no matter how mundane or chaotic life becomes, there is always moments of calm and beauty to be found somewhere in-between. I'm trying to learn to succumb to this slower pace of life and to not look to0 far ahead – this is the speed of the boat that many of us are sailing right now, and a new boat always turns up eventually. It's important to find ways to exist in the present without pining for a life that awaits us somewhere in the future. Although these flowers in the park are a reminder of travel plans and adventure, they are also a reminder that the familiar space around me still has the capacity to surprise me…
If we only look a little closer, there's still so much to see. 
Alice x
---