I've found the past few weeks pretty challenging. The change in weather always gets me right in the soul – it's been none stop heavy rain around these parts and sometimes a girl just needs a snippet of blue sky as a reminder that the world isn't coming to an end after all.
The same thing happens to me ever year so you'd think I'd be used to it at the age of twenty eight. It's as though without even realising, I become this quieter, slightly sombre version of myself as soon as autumn creeps in. Don't get me wrong, I love the change in season because it means there's new things to look forward to – suddenly it becomes apparent that there's absolutely no reason not to light all the candles at 3pm, rewatch Gilmore Girls, and ignore the world outside for the afternoon…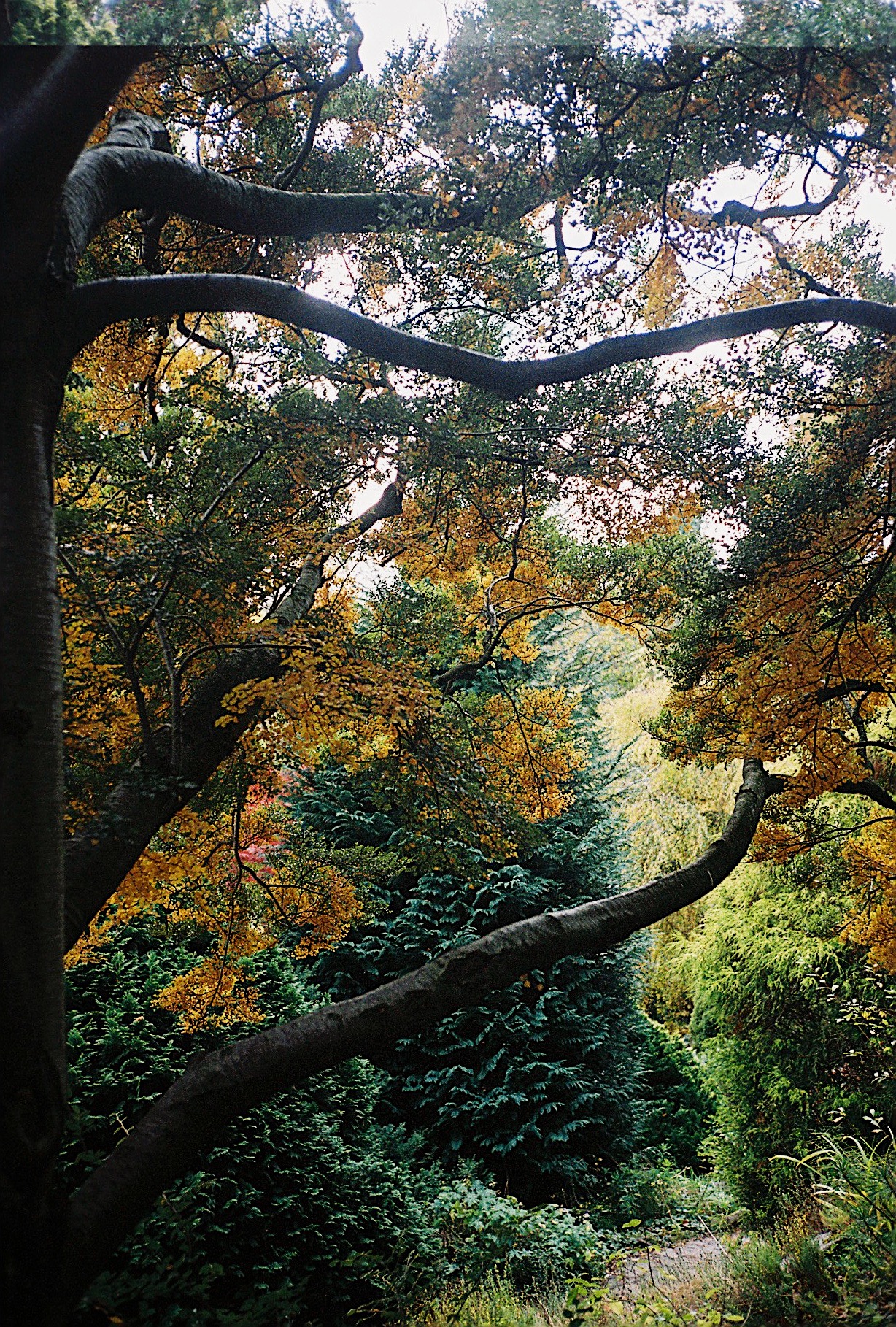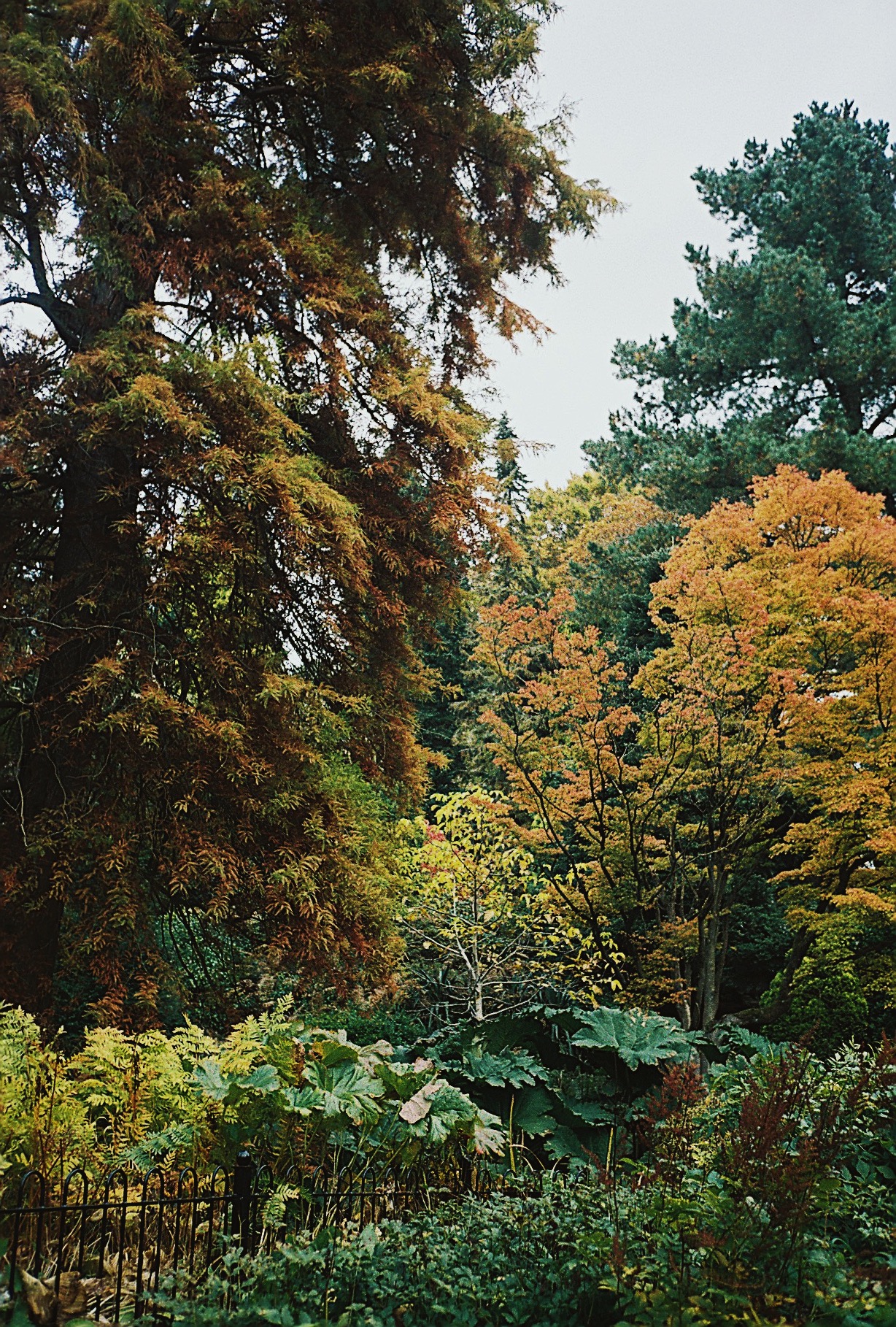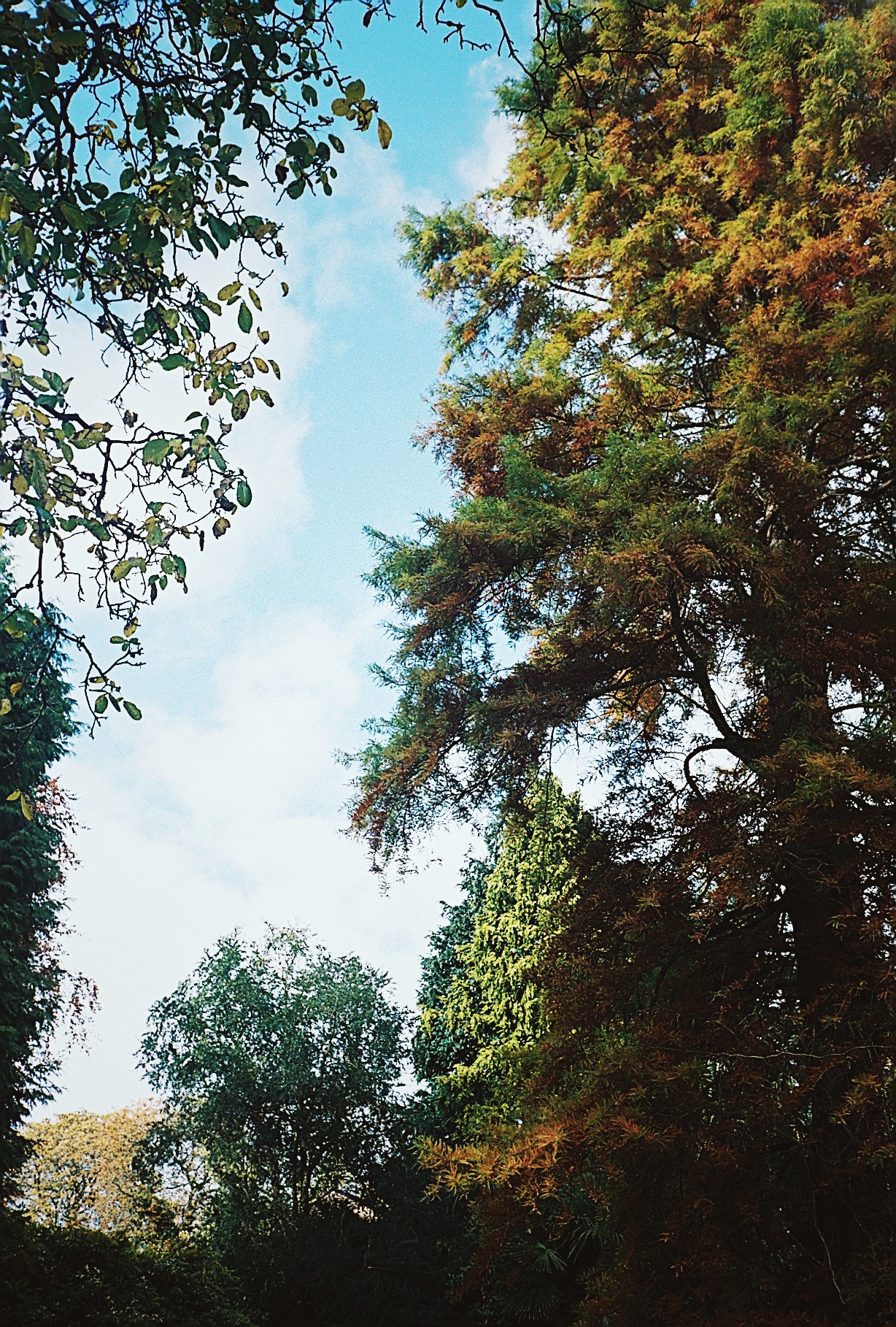 However, I can suffer with low moods at this time of year and it means I have to keep track of the way I'm feeling and be extra vigilant when it comes to spotting the warning signs that can lead to a downwards spiral. I'm pretty good at just letting myself feel how I need to feel each day and just flowing with that as much as possible, but this year has bought a particular heaviness with it and I think we all need a reminder to be extra gentle with ourselves. It's important to nurture that inner child and just allow yourself the basic things you need from day to day…
Whether that's a trip to your local park, cooking your favourite comfort meal, or just soaking in a hot bath until you feel a bit better. These are really basic self care things (and there's many of them) but they are the ones I've been relying on over the past few weeks. I love walking/being in nature and I also love being in water – they are two things that make me feel grounded and help ease my anxious thoughts.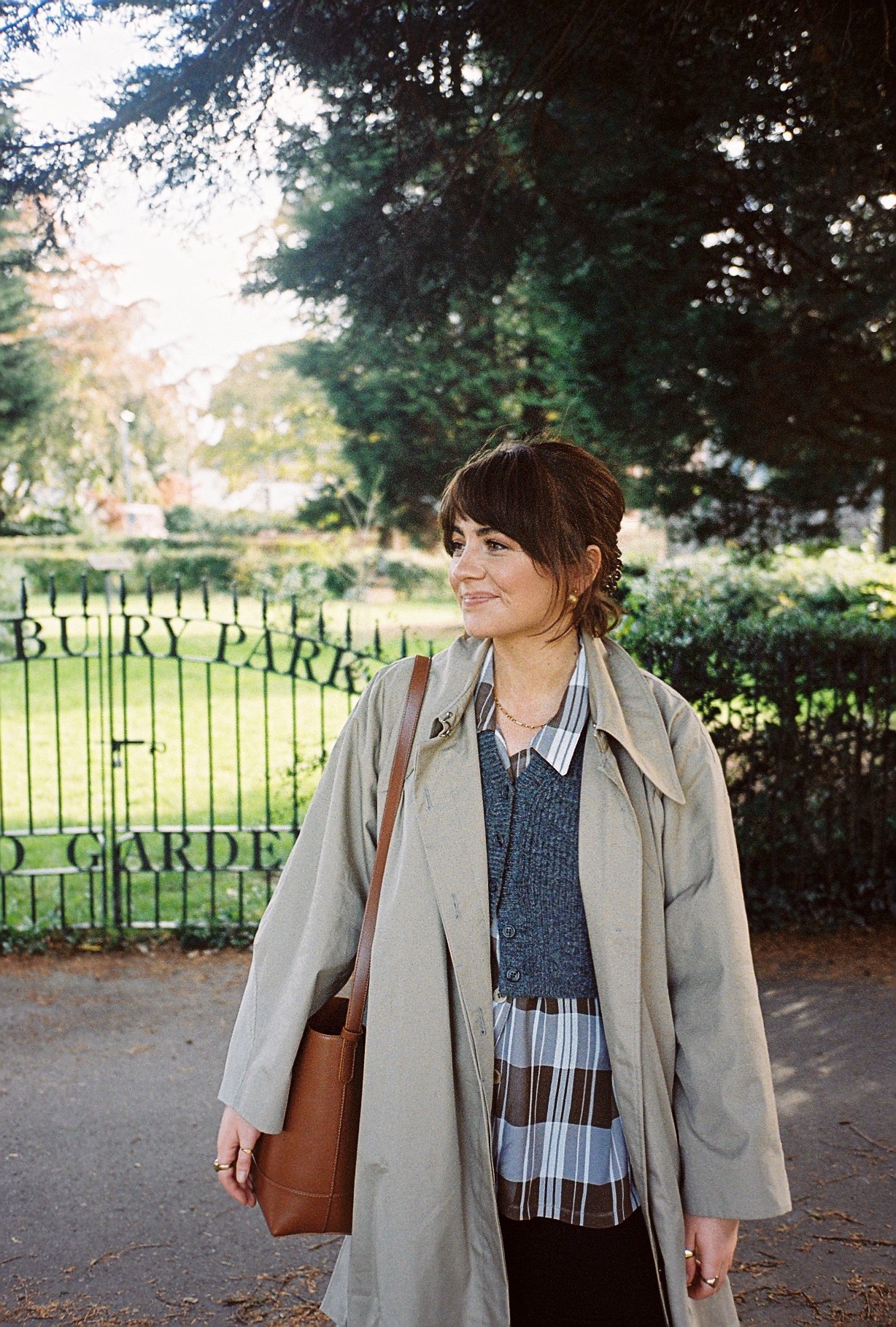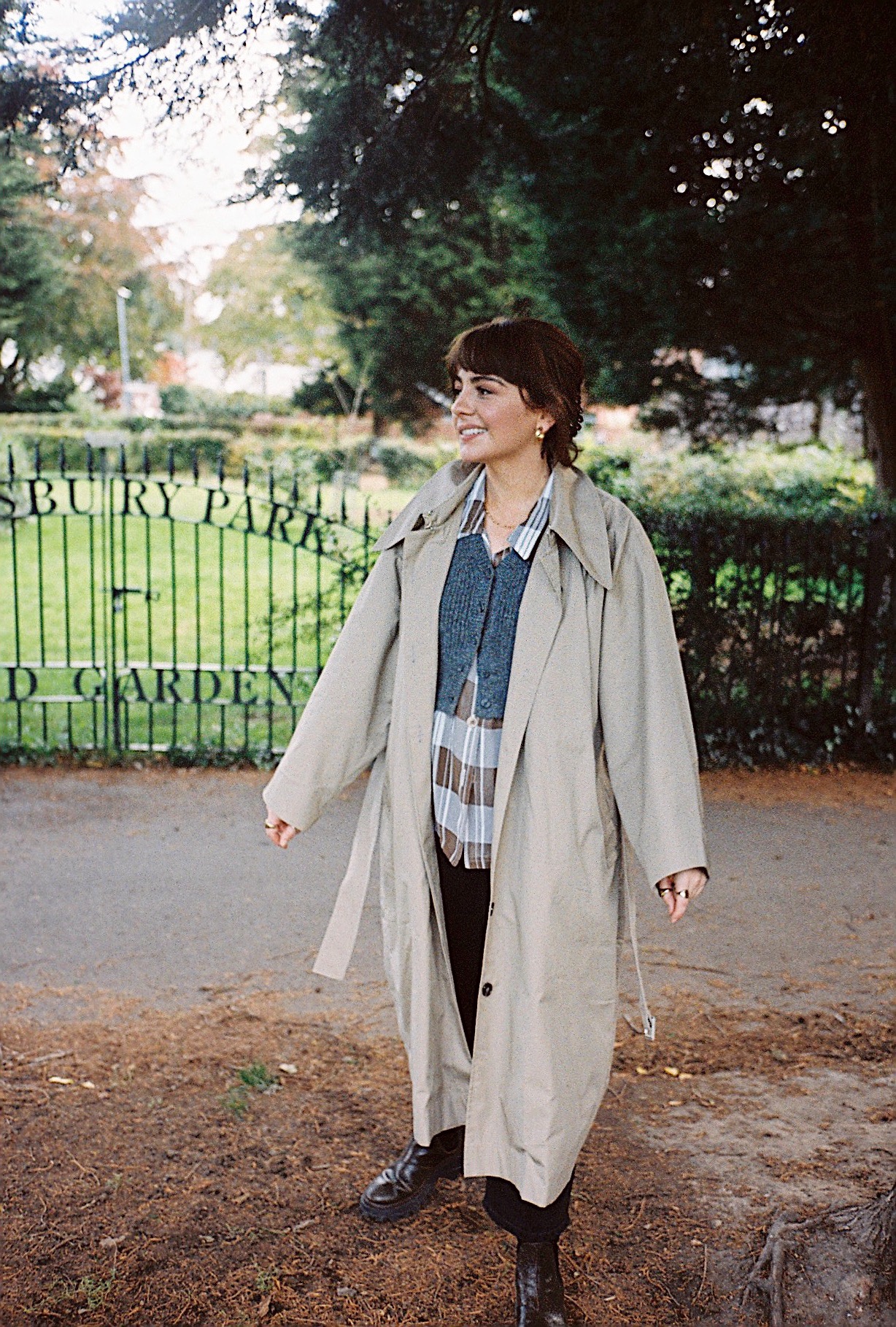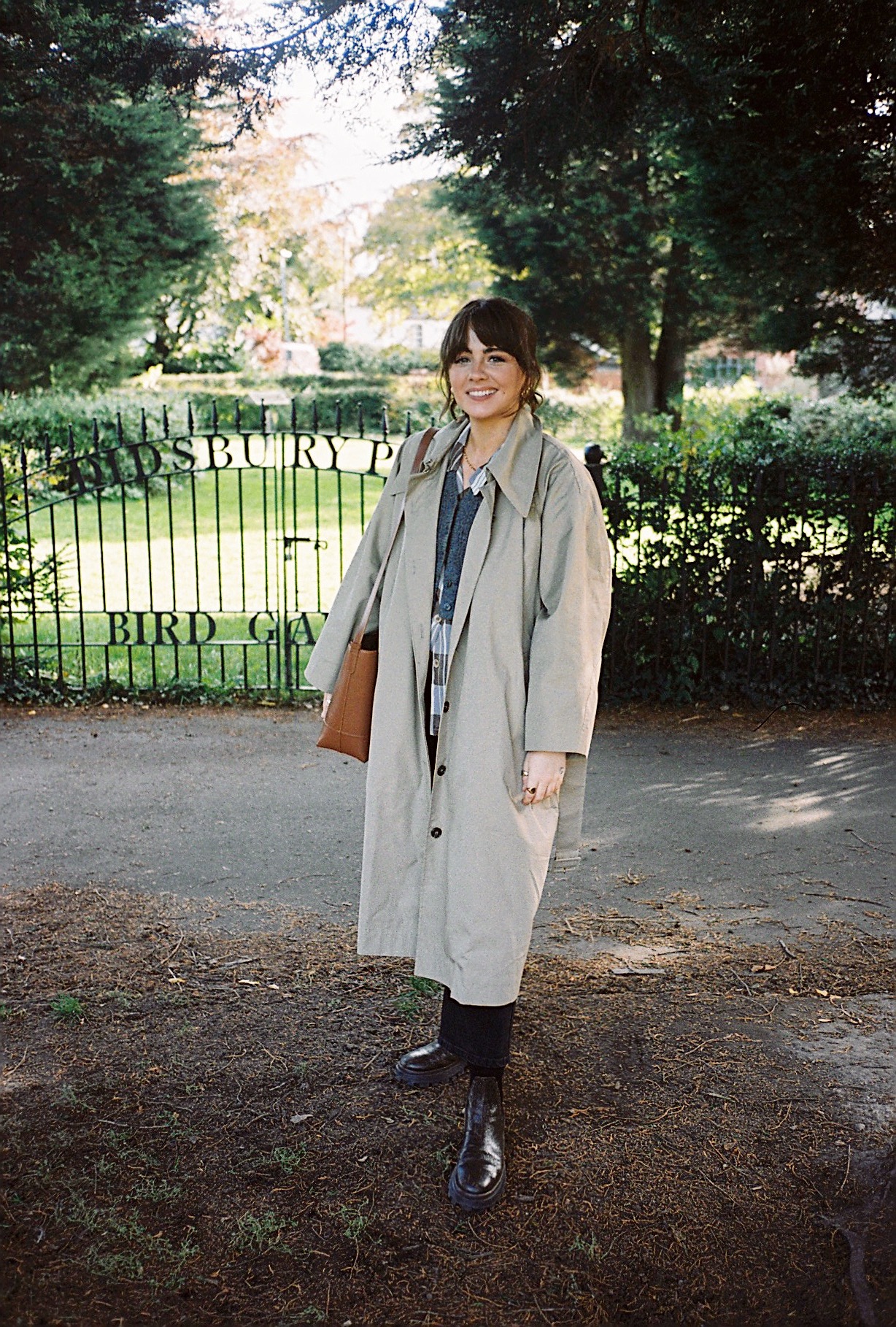 These film snaps were taken on a trip to Didsbury a few weekends ago – it's a place Sam and I love to go on a Saturday and spend the afternoon walking, browsing the charity shops, and having a coffee outside somewhere. It's the kind of day I look forward to after a week of being slumped at my laptop with little motivation. It's the kind of day that brings me back to life again and makes me feel refreshed as soon as we step back into our little flat…
I've been totally in awe of how vibrant autumn has been this year. Maybe it's the same every year and I'm just looking through a different lens, but the colours somehow seem extra bright and the trees seem more impressive than ever before. We sat on a bench during this walk and just stared at the gardens in front of us for a little while – I remember thinking that however bad things might seem, the nature all around us is flourishing. The seasons are still changing and the world is still moving. – despite the fact that it feels as though we are stuck in time. There's no other option but to keep moving forwards. The blue skies are always worth the wait. 
---
Photographs taken on film
Trench coat c/o – The Frankie shop, Blouse – Girl Of Mars Vintage, Knitted vest – Weekday 
SHOP THE LOOK