Apologies for the brief hiatus there! As I'm typing up this blog post, it's been one whole month since I posted anything on this little blog space of mine. It feels like it's been much longer! This blog has been part of my weekly routine for a good few years now, and it's been strange to feel so disconnected from it. I definitely didn't plan to have some time away, I feel like it's just been one of those periods in my life where I wasn't given much choice in the matter. And to be completely frank, I think it's done me the world of good!
We had a few weeks of torrential rain here in Manchester which made shooting content pretty miserable – combine that with a friends wedding in Wales, a hectic few work weeks (and a very nasty bout of tonsillitis) and there's pretty much every hour accounted for. In short, I just haven't had the mental capacity to sit down and write recently – nor have I really felt that I've had anything of worth to share with you guys. It feels good to be back though and creating for a space that isn't just Instagram. I've really missed having the freedom to create blog content and I really can't thank you all enough for bearing with me throughout the lows of the pandemic. I feel as though I've been sailing extremely turbulent waters and now things are finally starting to feel a bit smoother and easier to navigate…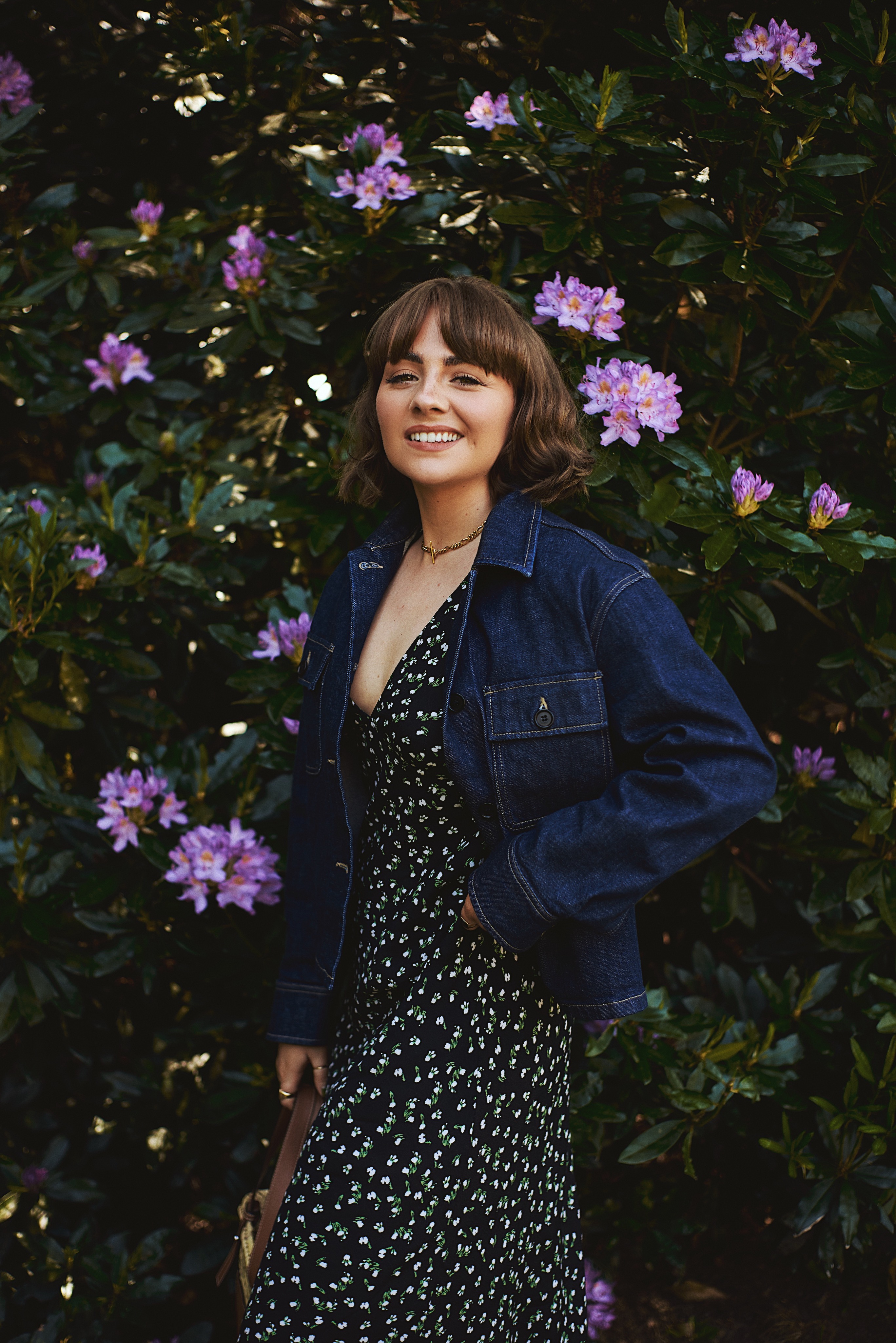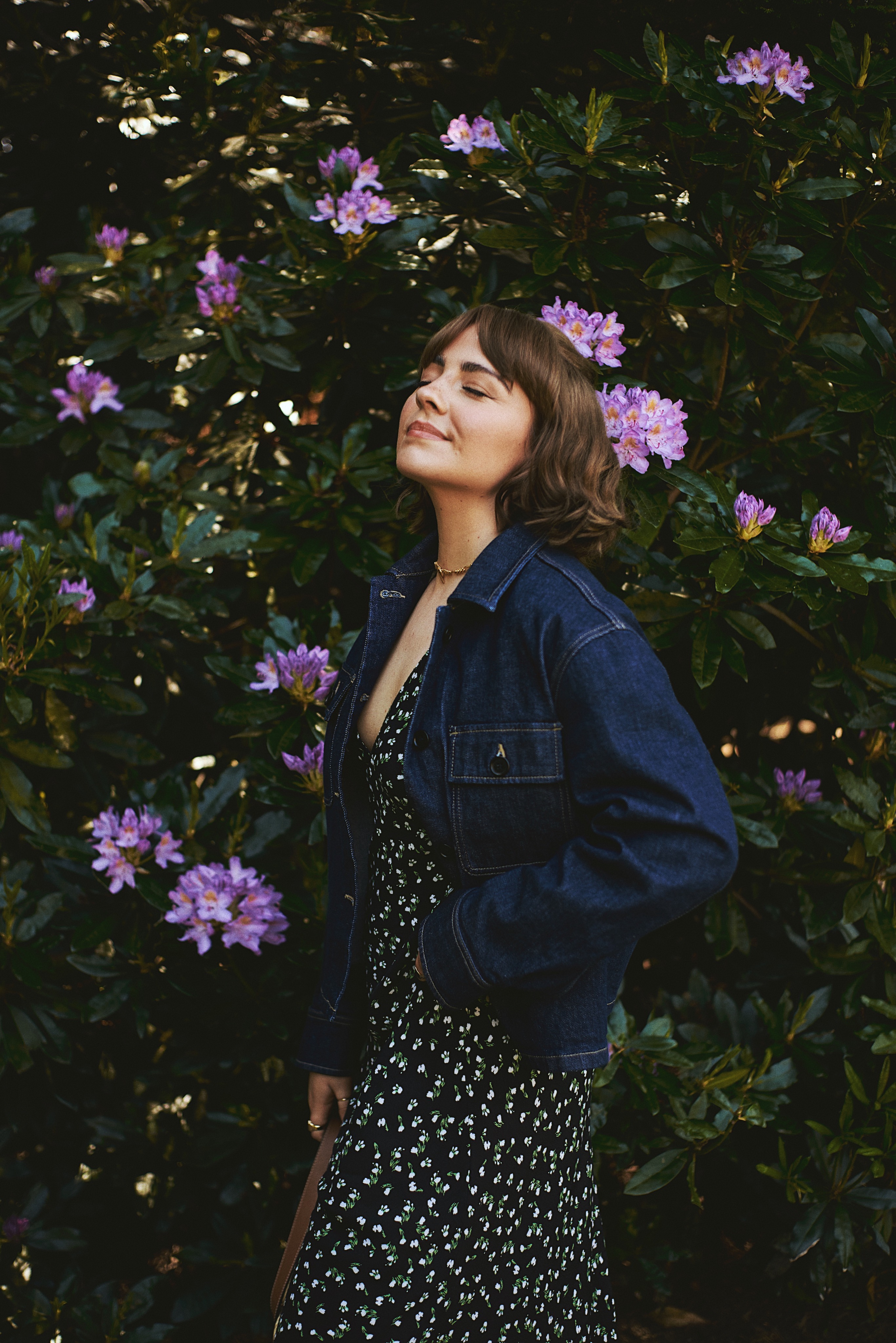 It's officially summer! I really can't believe we are in June already – this year is flying by. It's less than a month until my birthday and I also got offered my first vaccine in the last twenty four hours which feels very monumental indeed. I feel as though the brain fog of this pandemic is slowly lifting and things are starting to feel much brighter (for the meantime anyway). I'm still not in a place mentally where I want to plan too far ahead though – anyone else finding that they just don't have the mental capacity to think more than a week in advance at this point?
When I try and think about what next year might look like it makes me feel a bit numb and overwhelmed. Slow and steady is still my default mode for the immediate future. I'd love to get away somewhere when it feels safe enough but I'm also not getting my hopes up in terms of a holiday abroad this year (it feels unlikely at this stage) but boy will it feel good to be vaccinated and to safely spend time with friends and family again. We definitely aren't out of the woods just yet, and there's still so much to process and feel anxious about, but overall I've been feeling so much better.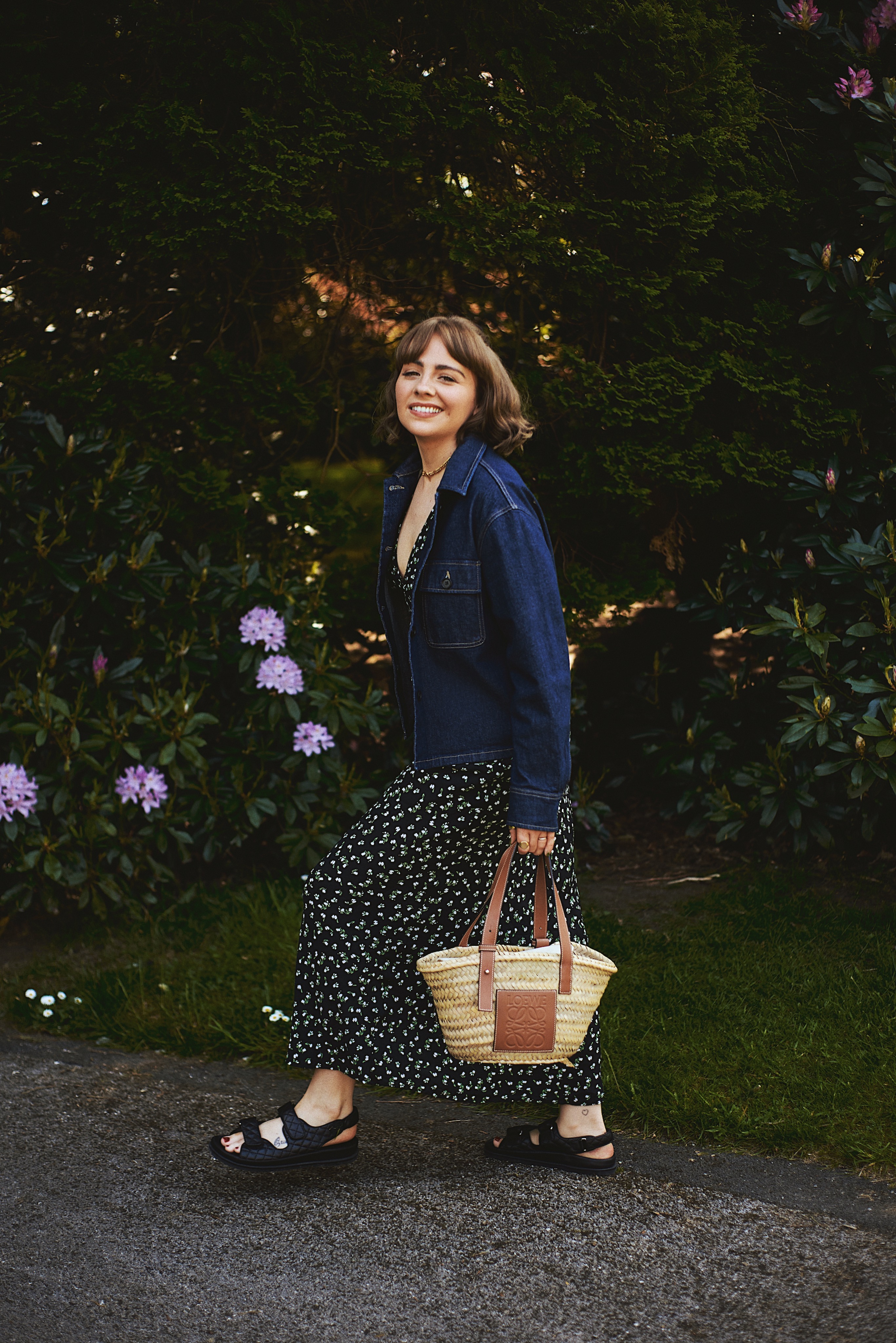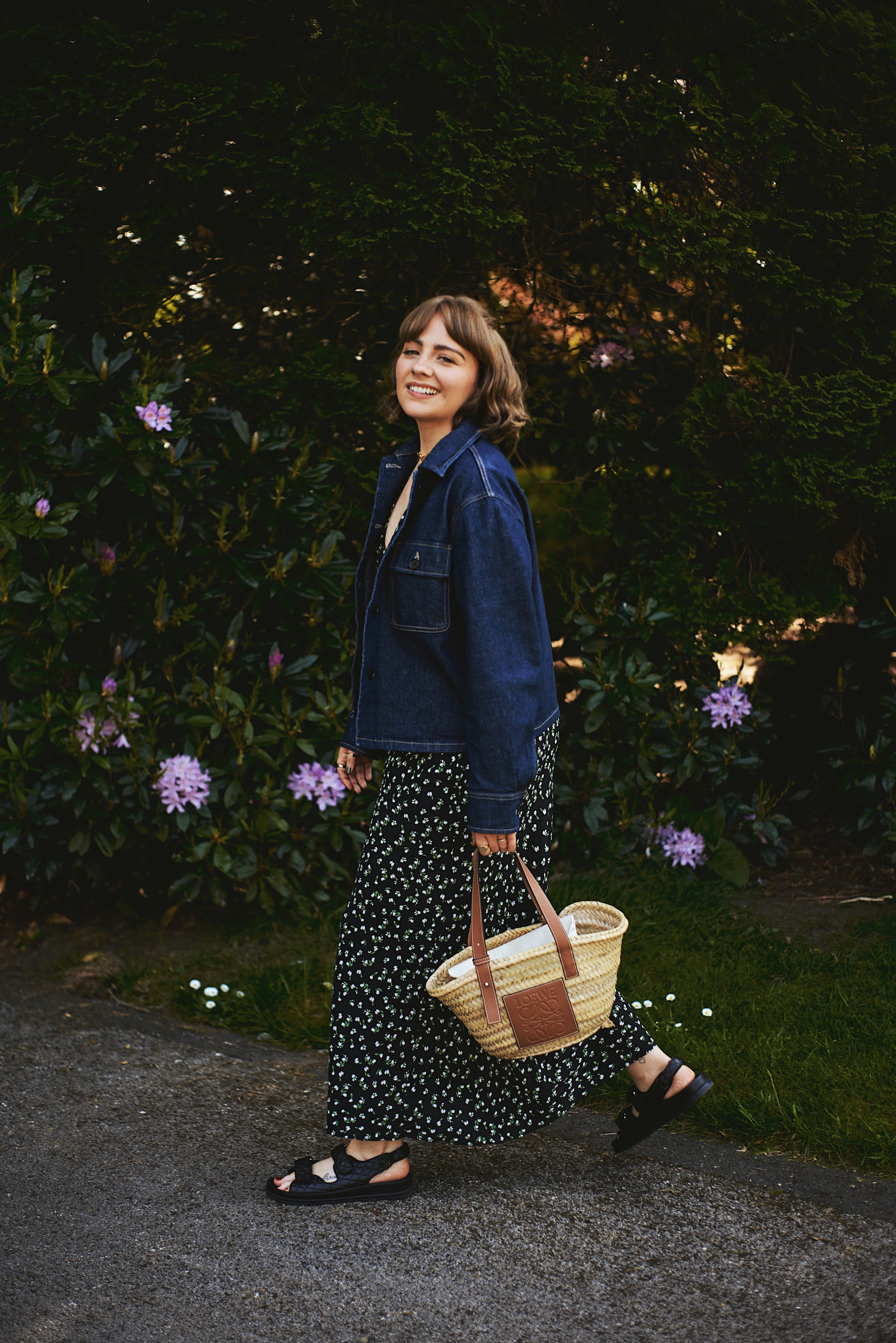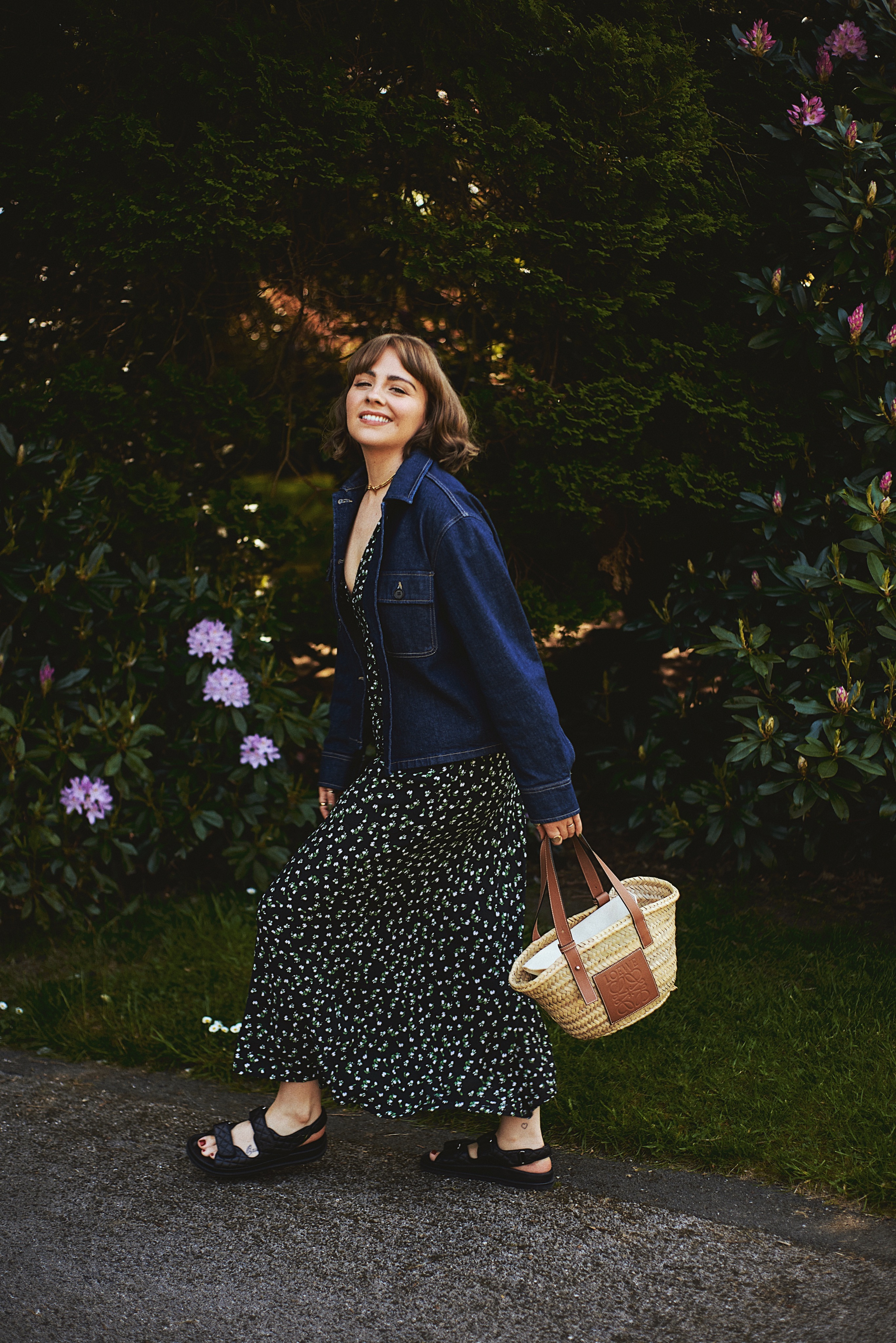 I feel as though the last few weeks of sunshine have really opened up the world again and made the little things way more enjoyable – walking to get coffee, sitting outside, and generally just adjusting to a faster pace of life again after so much time spent indoors. There's been such a positive buzz around the city and it's been wonderful to soak it up whenever possible…
In terms of a wardrobe update, when I haven't been in bed nursing a sore throat (and surviving off ice lollies), I've been living in this Rixo floral dress that I picked up sometime last year. I've found that I don't have much of a craving for 'new summer clothing' this year because there's quite a few pieces that didn't really get the air time they deserved last year. I did recently get sent this gorgeous cropped denim jacket from Filippa K that I'm in love with though! I feel like it works thrown over any floaty dress with a chunky pair of sandals which is about as fancy as I can manage when the weather heats up in Manchester. It such a beautiful shade of denim and takes me back to my student days which was a very heavy denim jacket wearing period in my life.
Anyway, you can expect more regular posts coming your way over the next few weeks – there's lots of summery stuff that I'm excited to share and I'm looking forward to seeing where my creative mojo takes me now that I'm feeling more human again! I hope you're all doing okay and looking after yourselves – sending a big virtual squeeze to whoever needs one… 
Alice x
---
Photographs taken by Catherine Booty 
Dress – Rixo (old season/similar linked below), Jacket c/o – Filippa K, Sandals – Ducie London, Bag – Loewe
SHOP THE LOOK