I'm writing this blog post on a Wednesday afternoon – we just landed back in Manchester, and I went straight for an iced coffee and to get my rolls of film developed. I like to start writing and editing as soon as I get back from a trip, otherwise I feel as though the holiday thoughts leave my head, and it starts to feel like more of a chore to put everything together. I always want to capture a bit of the holiday magic whilst it's still occupying my brain, and this was certainly a trip to remember…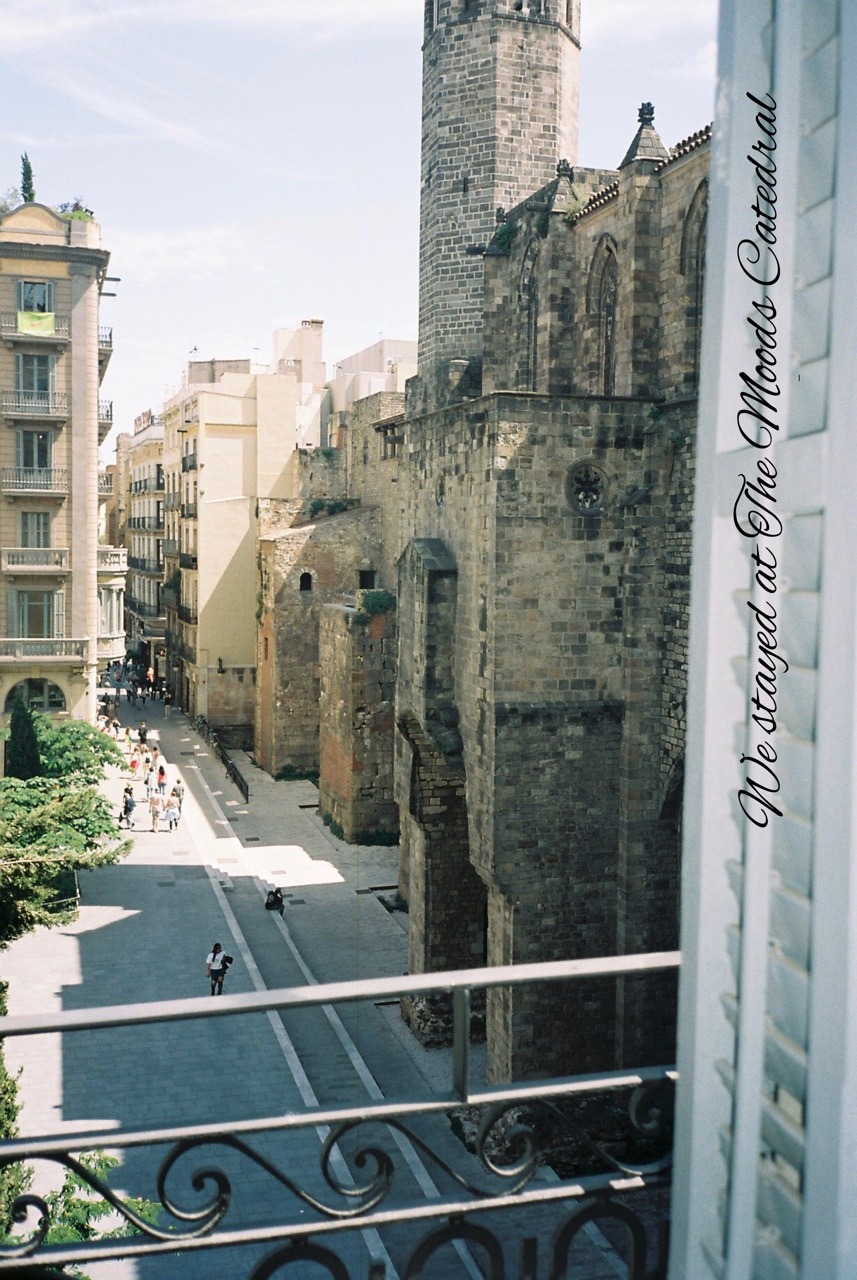 Where we stayed: We stayed at The Moods Catedral which was a cute little boutique hotel with around sixteen rooms in total. We booked super last minute, but it worked out perfectly in the end – we were smack bang in the middle of the Gothic Quarter (Barcelona's Northern Quarter), and just a short metro ride away from Primavera Sound festival. The best restaurants and shopping spots were all within a fifteen minute radius, and we had the sweetest little balcony that overlooked a vibrant square…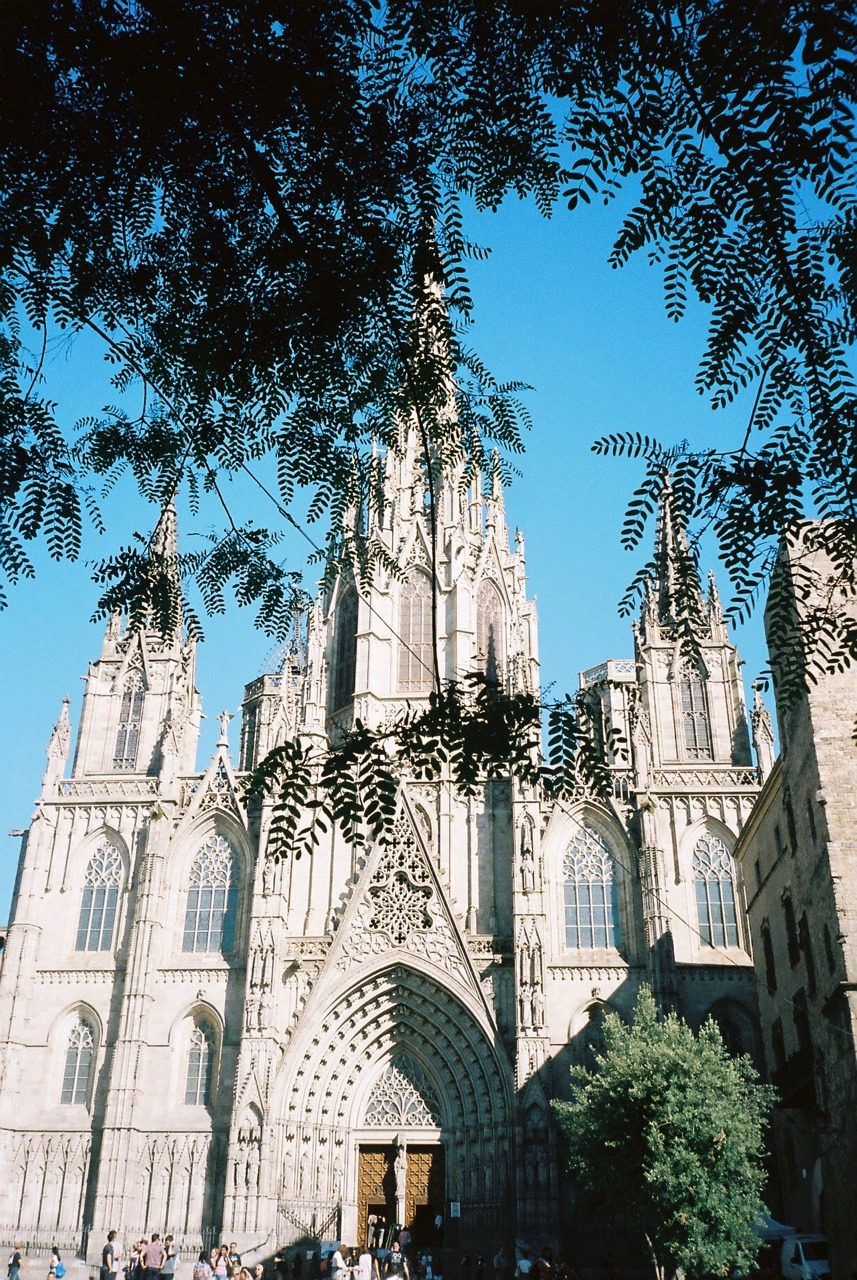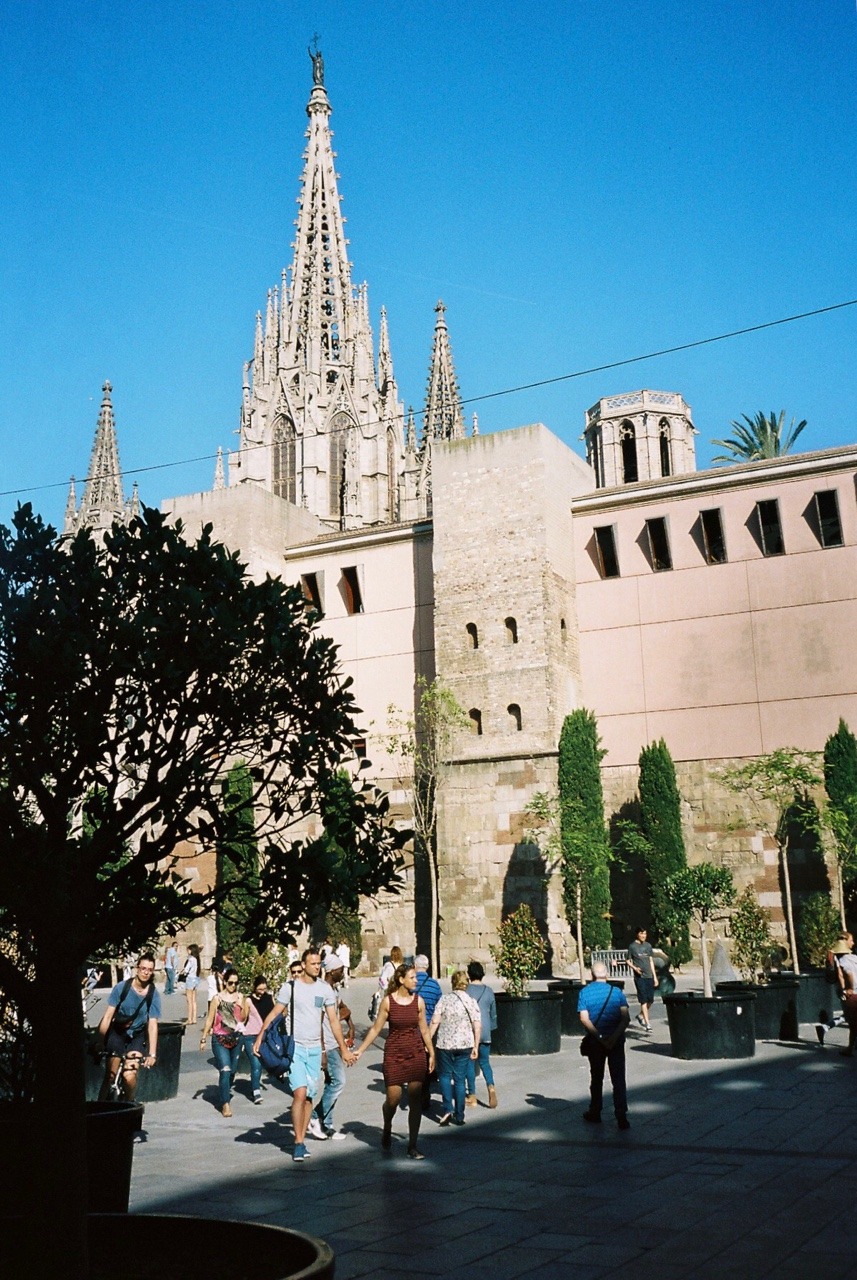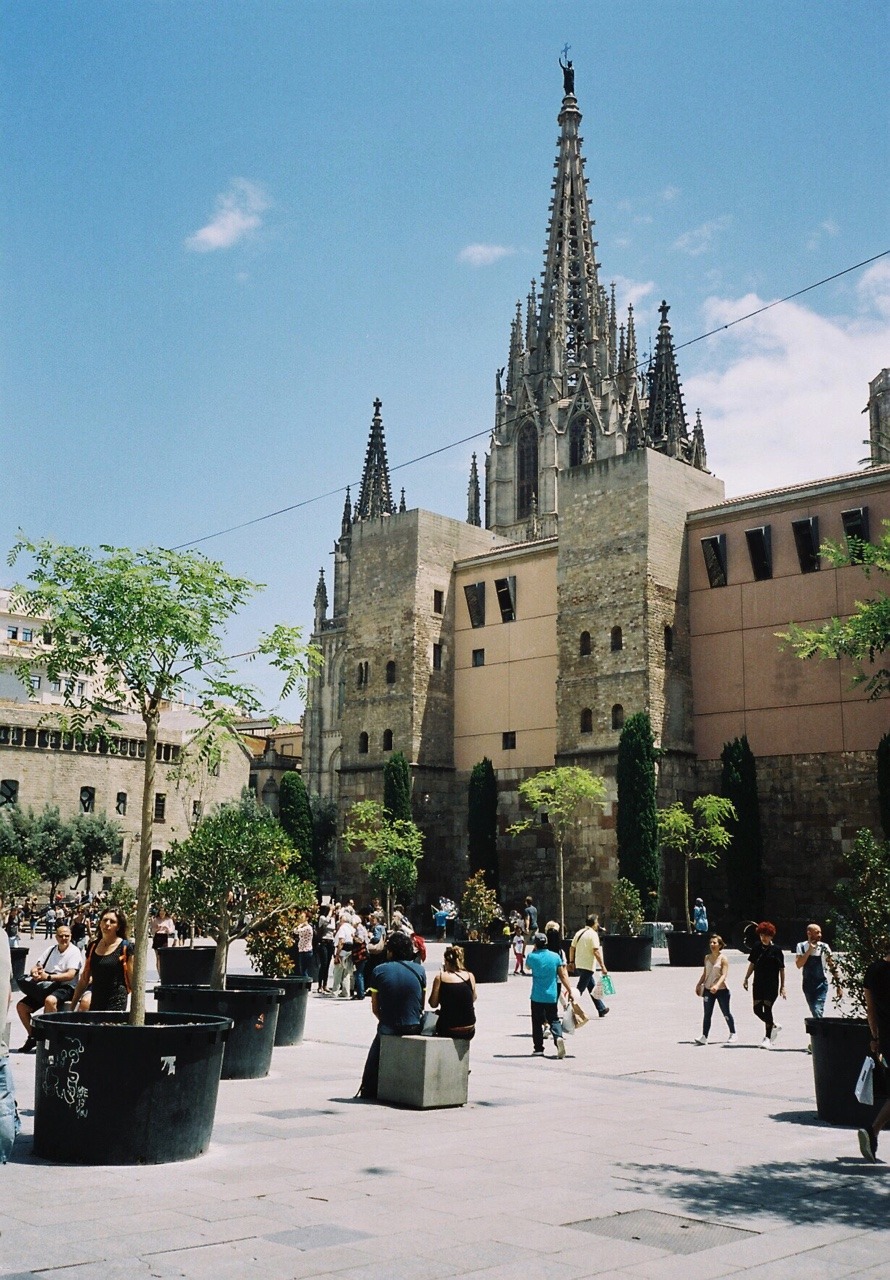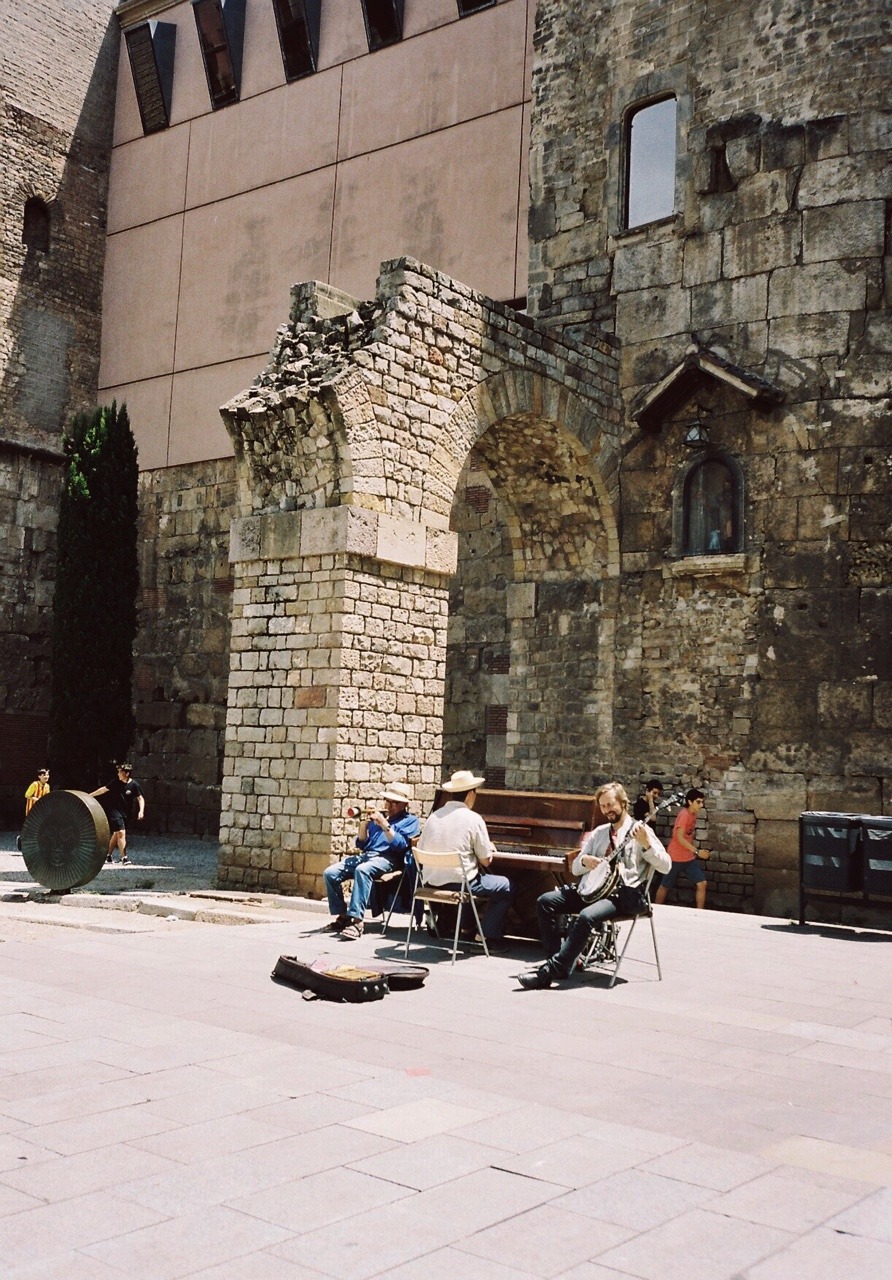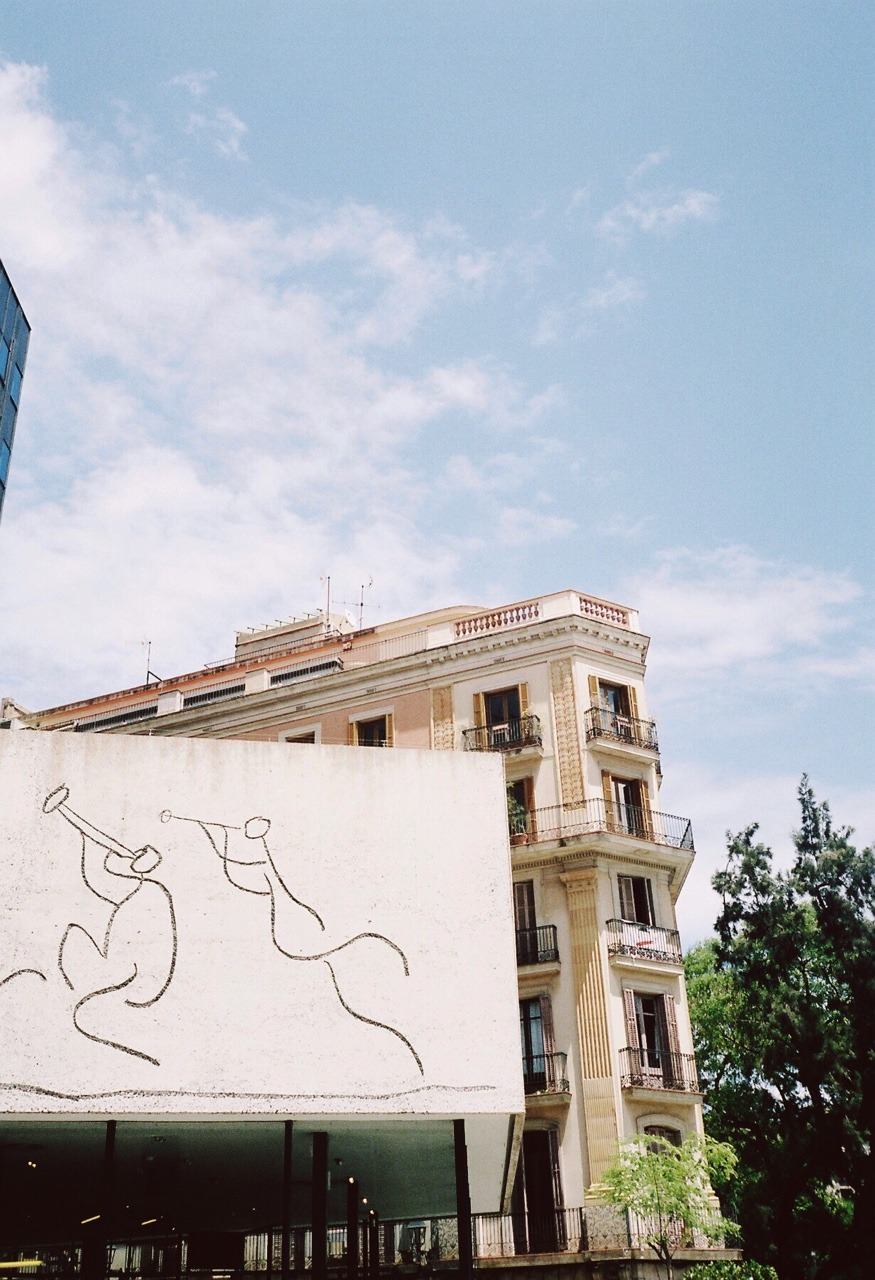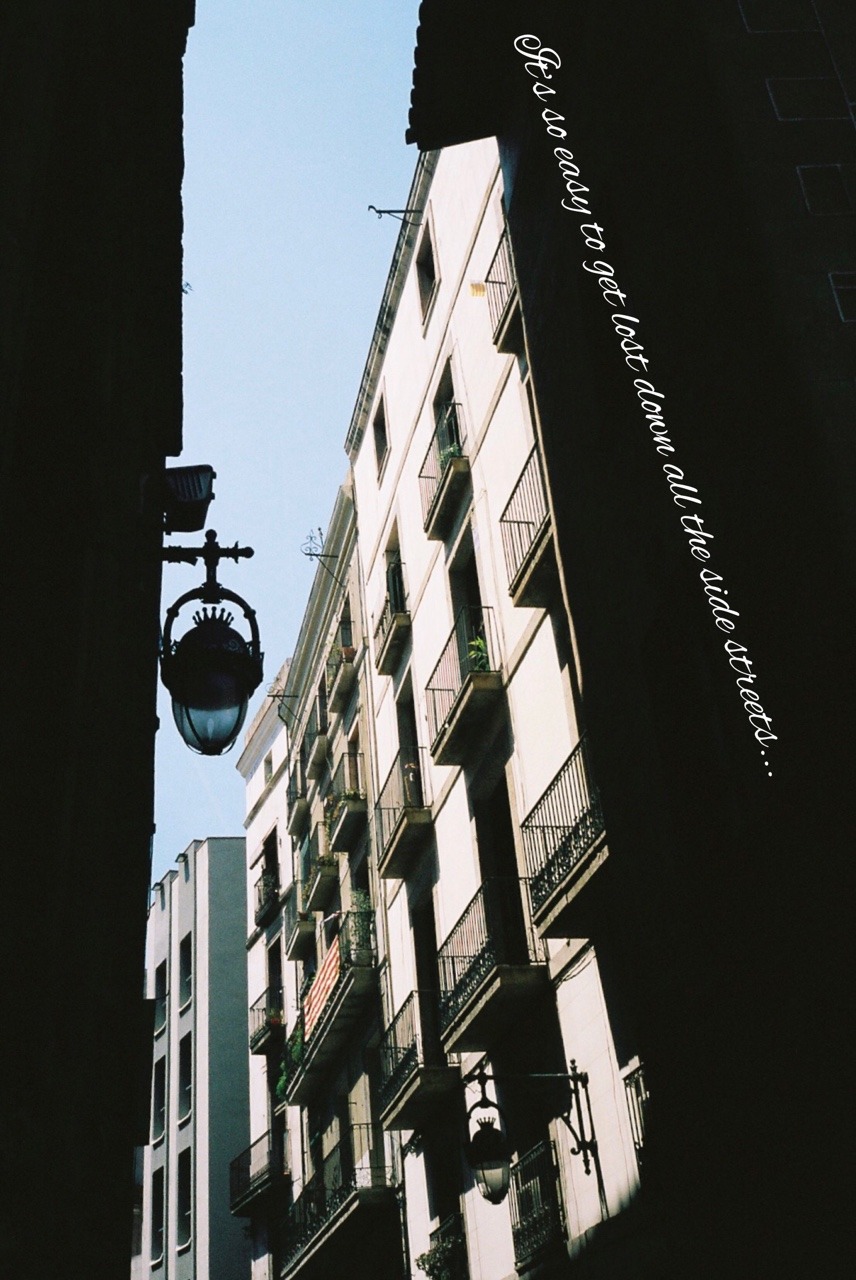 I got lucky in Love Vintage & picked up this entire neutral outfit – the skirt is Burberry linen, and I think it might be one of my best finds yet… (espadrilles are old by Viscata & extremely comfortable) 
Neutrals by night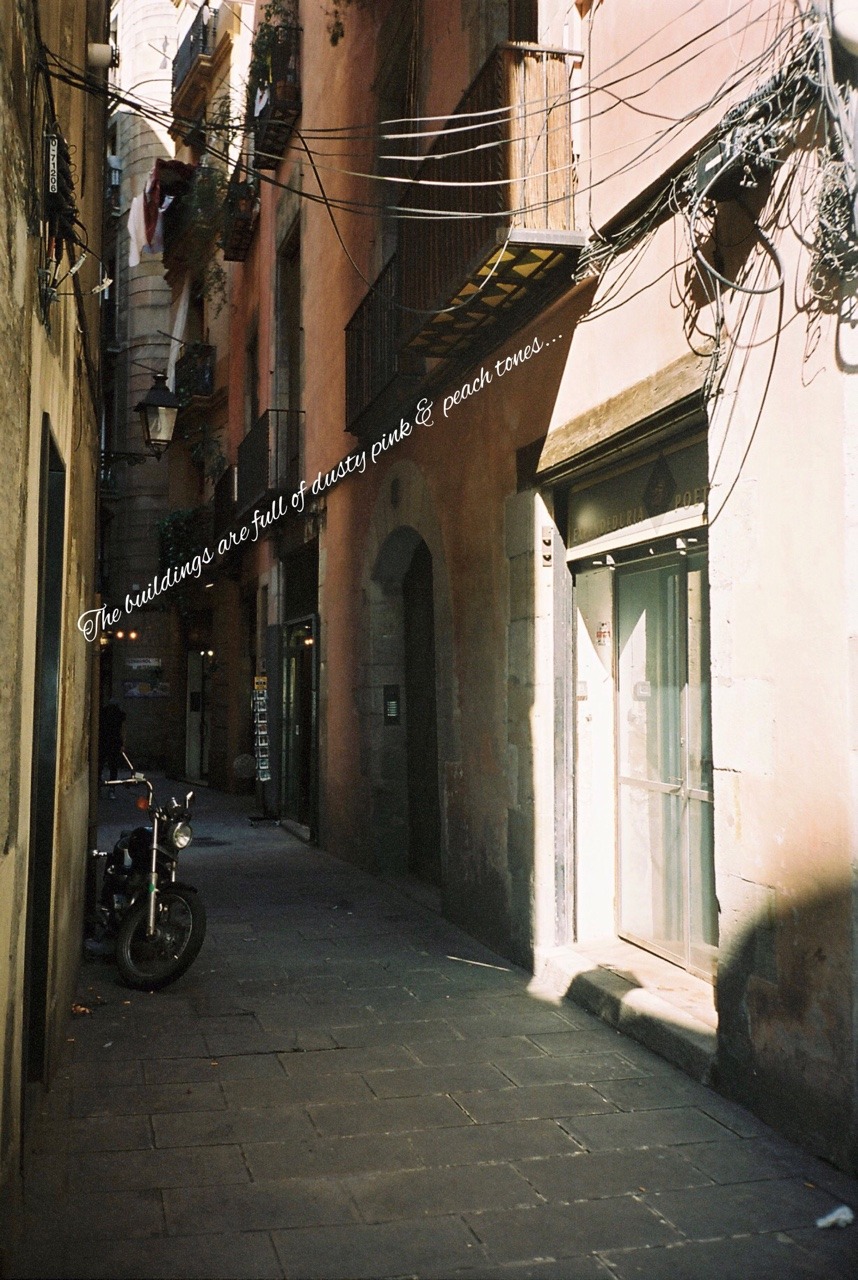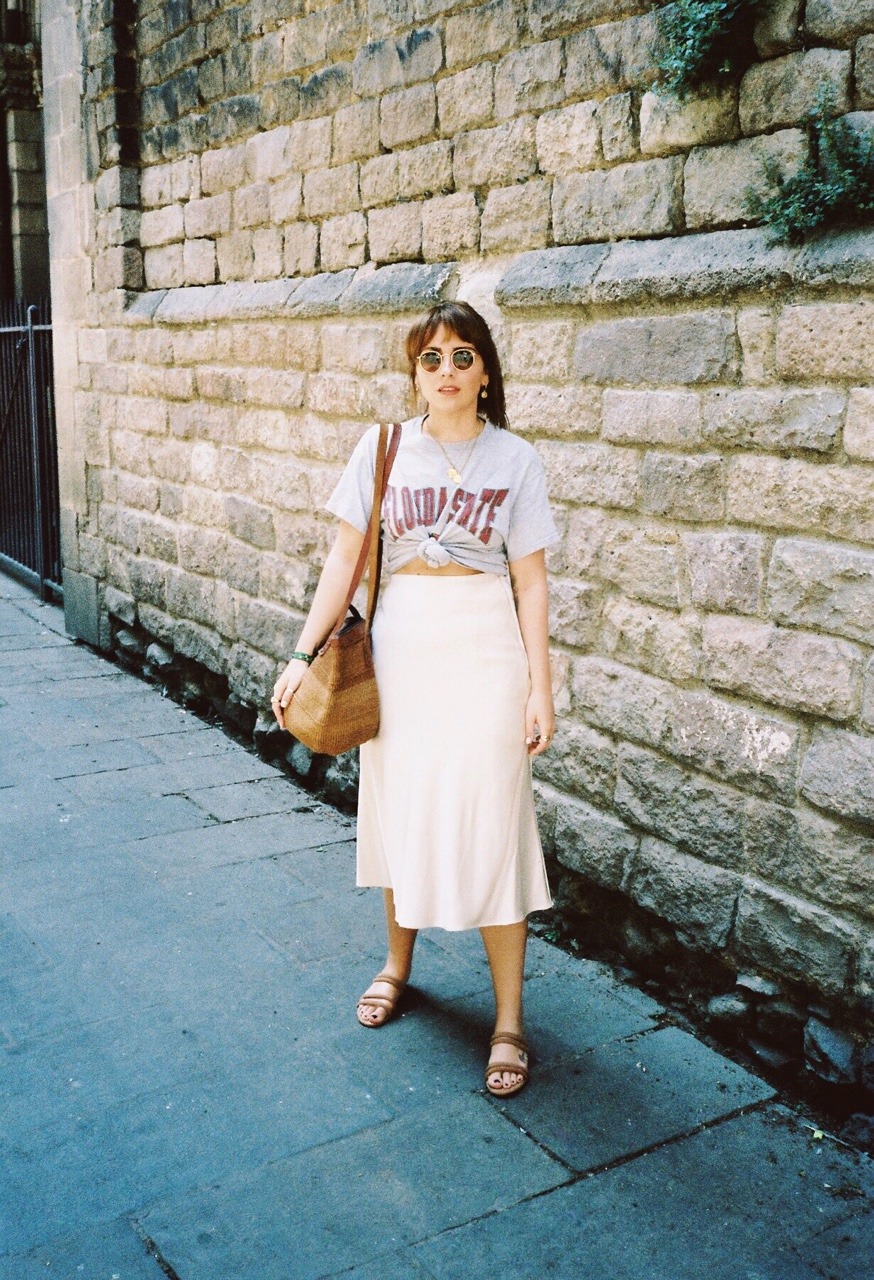 Skirt – Pixie Market | T-shirt – vintage (similar here) | Shoes – Mango | Bag – vintage (similar here)
Silk skirts worn with vintage T-shirts are my current obsession…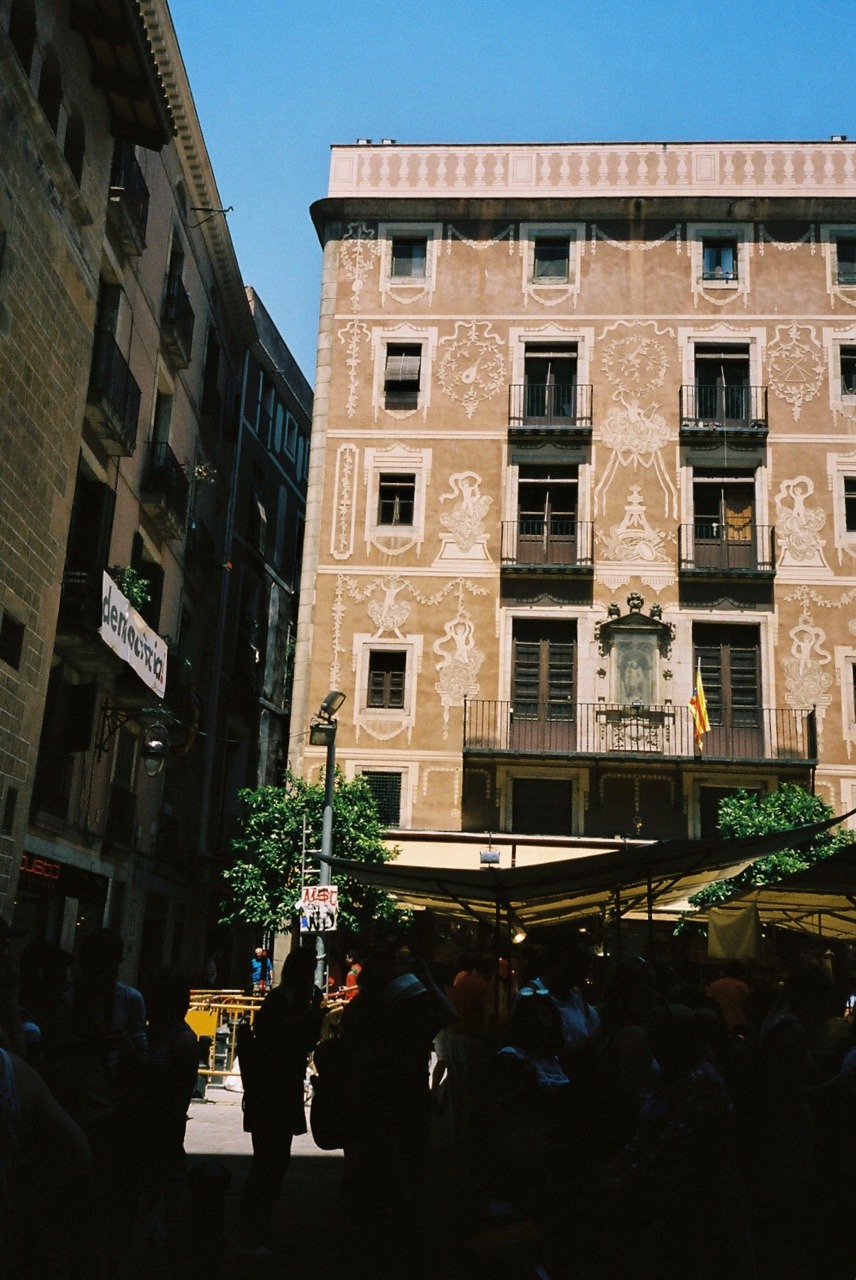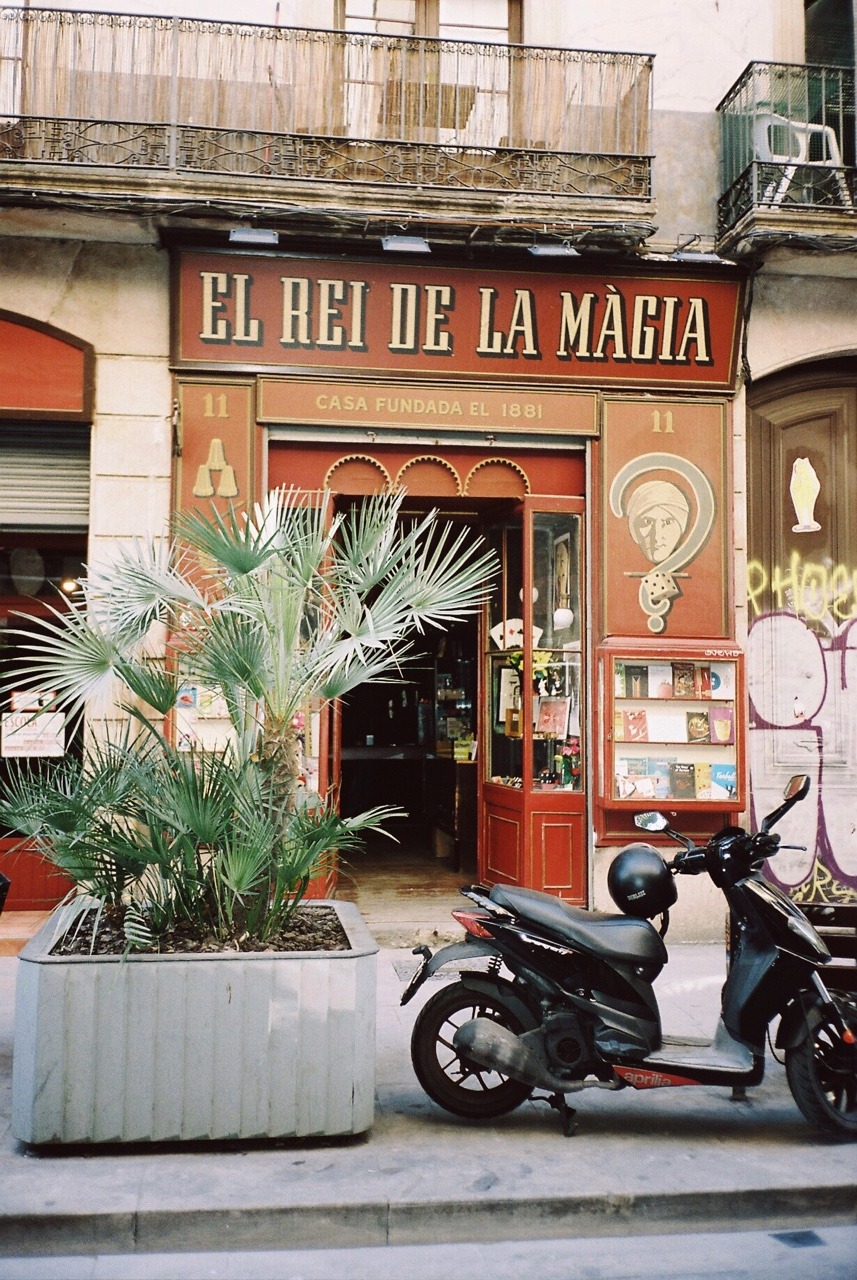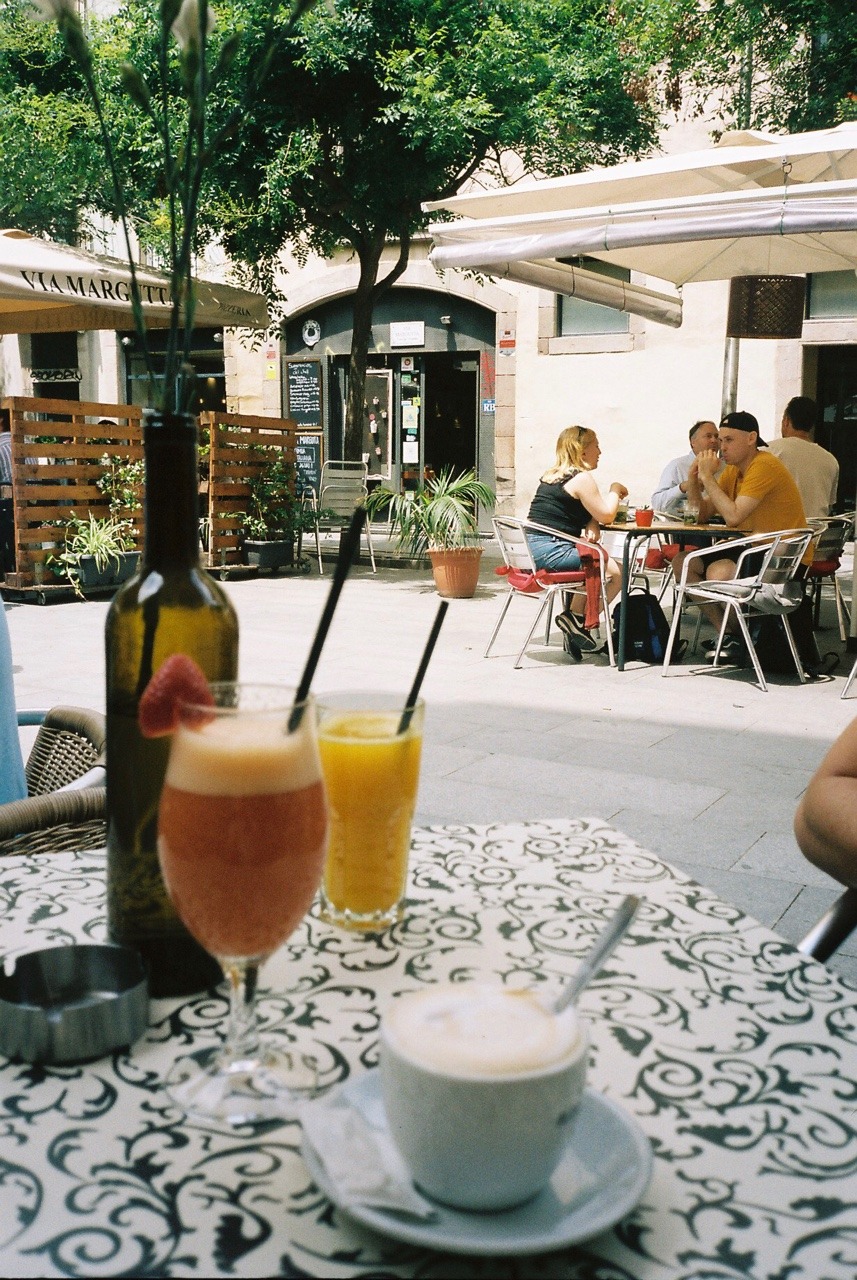 Best places to eat & drink: we ate at the above restaurant a couple of times and it was amazing for both brunch and dinner. It's called Alsur Cafe, and we sat outside on both occasions which was lovely – the service was fast, and the courtyard area is all lit up with fairy lights come night fall. Other places I'd recommend for brunch are: Satan's coffee shop, Brunch & cake, and also a place called Cup & Cake. Don't fret if you're a fussy eater either, there's loads of Starbucks around, but I personally feel like it's a crime to go somewhere that we have so commonly at home whilst in a new country. Oh, there's also a place called El Quatre Gats – a little place where Picasso and a few of the Modernist painters used to hang out apparently…
There's also lots of vegan and vegetarian places to eat – I noticed we passed quite a few cool places whilst walking around, so it really is a city that caters to everyone. It's also a huge city, and you can really get lost down all the side streets. It never feels like getting truly lost though, as there's always something exciting around the corner… 
For cocktails and evening drinks I'd really recommend just having a stroll around the Gothic Quarter and making a little bar crawl out of it – Sor Rita was one of my favourites. I can only describe the aesthetic as Eighties tack meets your Grandma's house. I'll be honest, I didn't make a note of every place we stopped for a drink, because sometimes it's more about just being in the moment and enjoying the company around you…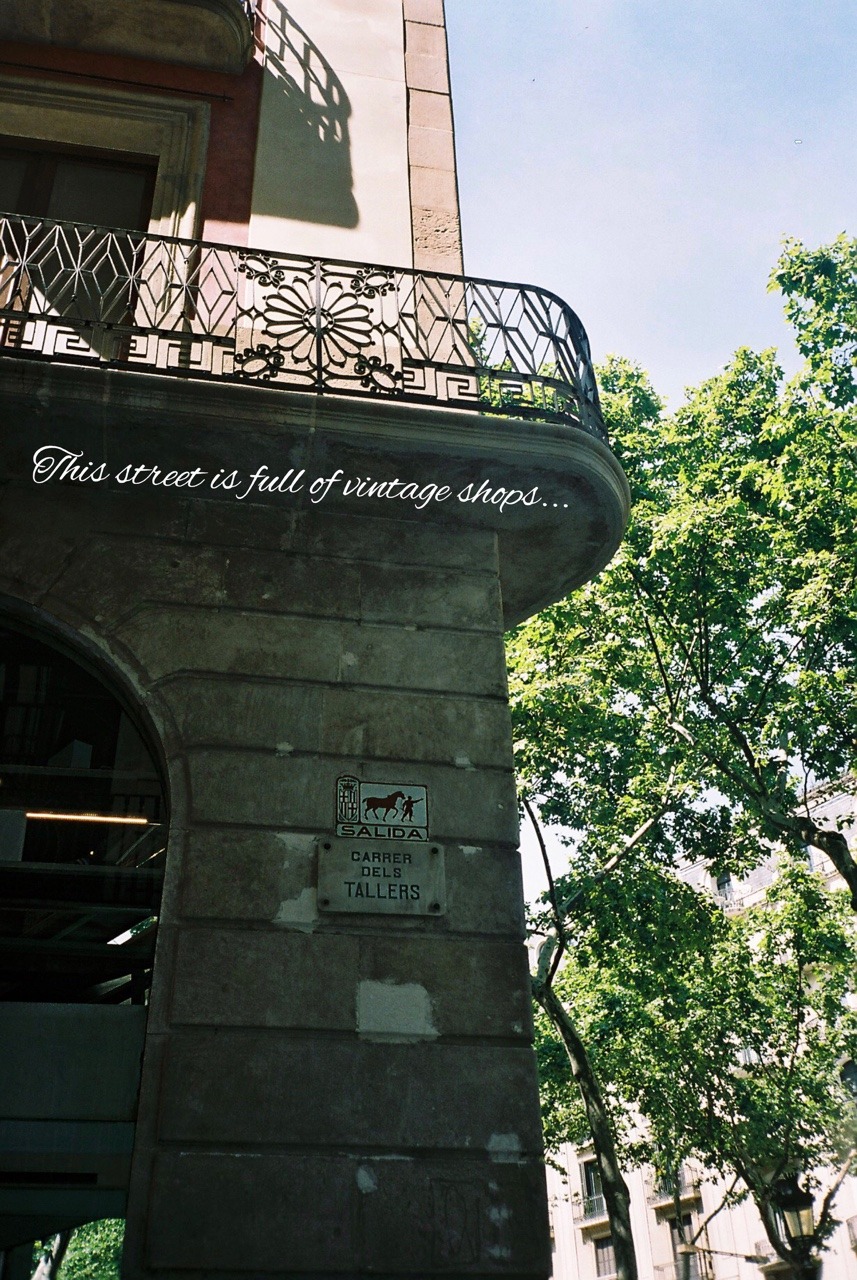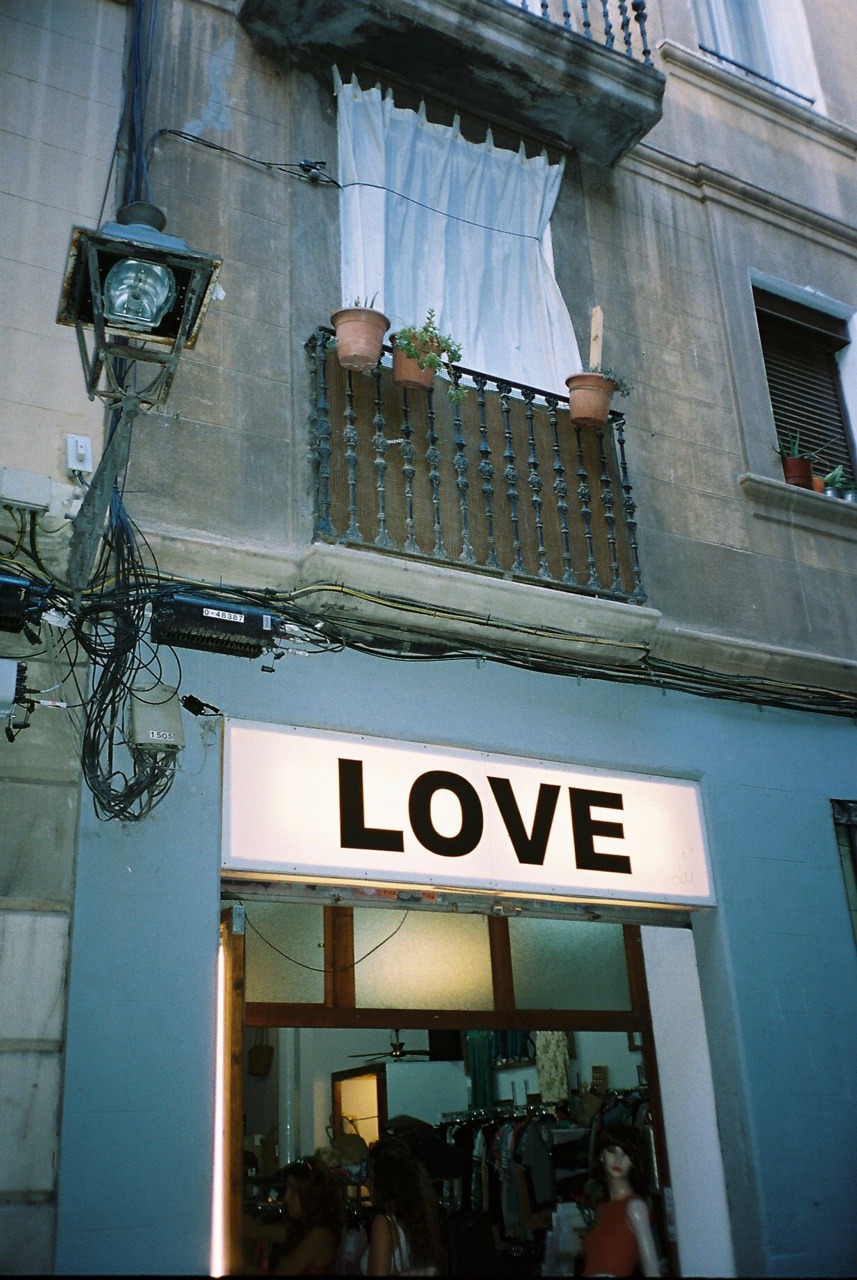 Favourite shopping spots: If you're into vintage shopping, then head to Carrer dels Tallers. It's full of little vintage shops, music stores, and the best ice cream ever. Head to this area and you can't really go wrong – Holala, Flamingo, and Love Vintage were the main three memorable vintage shops to note.
There's a real buzz, and it's away from the main shopping strips that just have all the usual suspects to offer. However, if you're a fellow Mango fan, then you will love Barcelona – there's Mango's everywhere, even at the airport!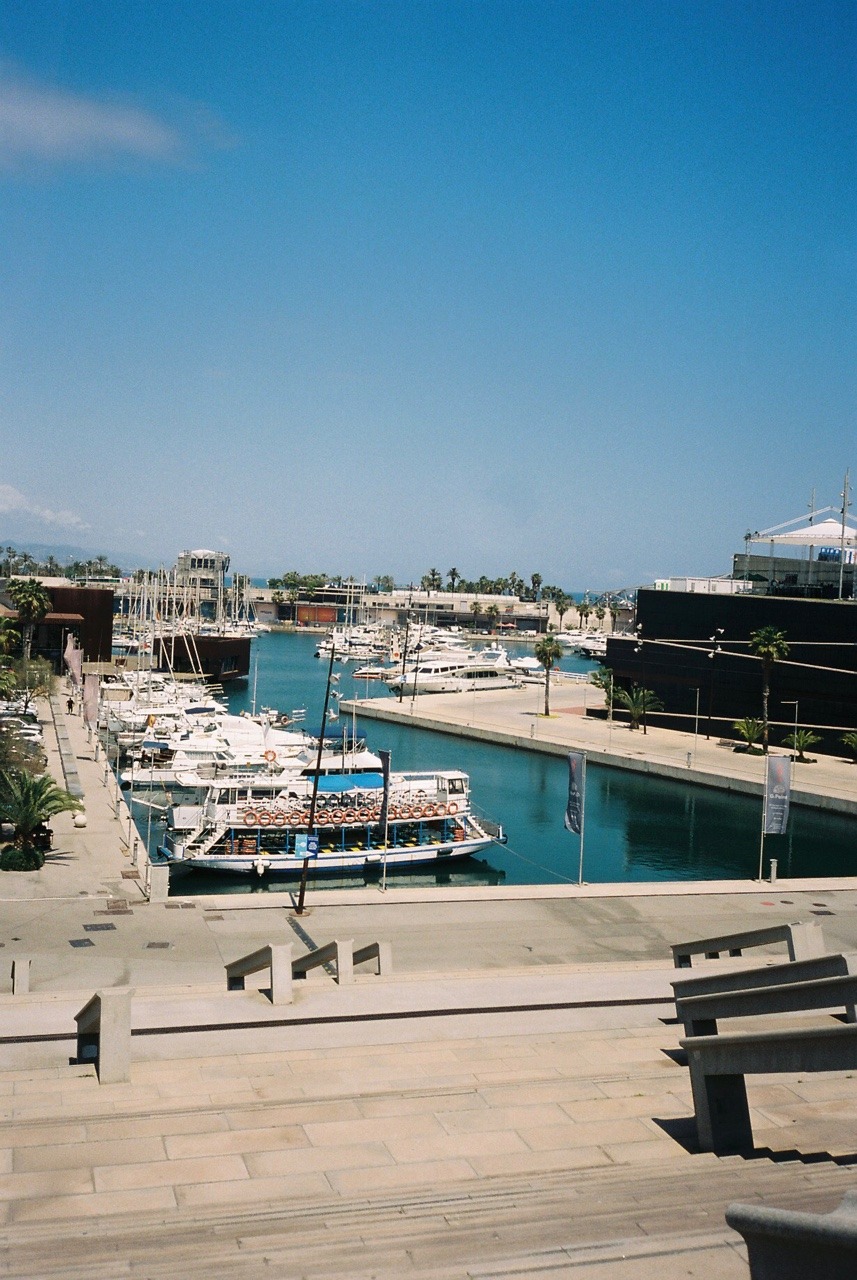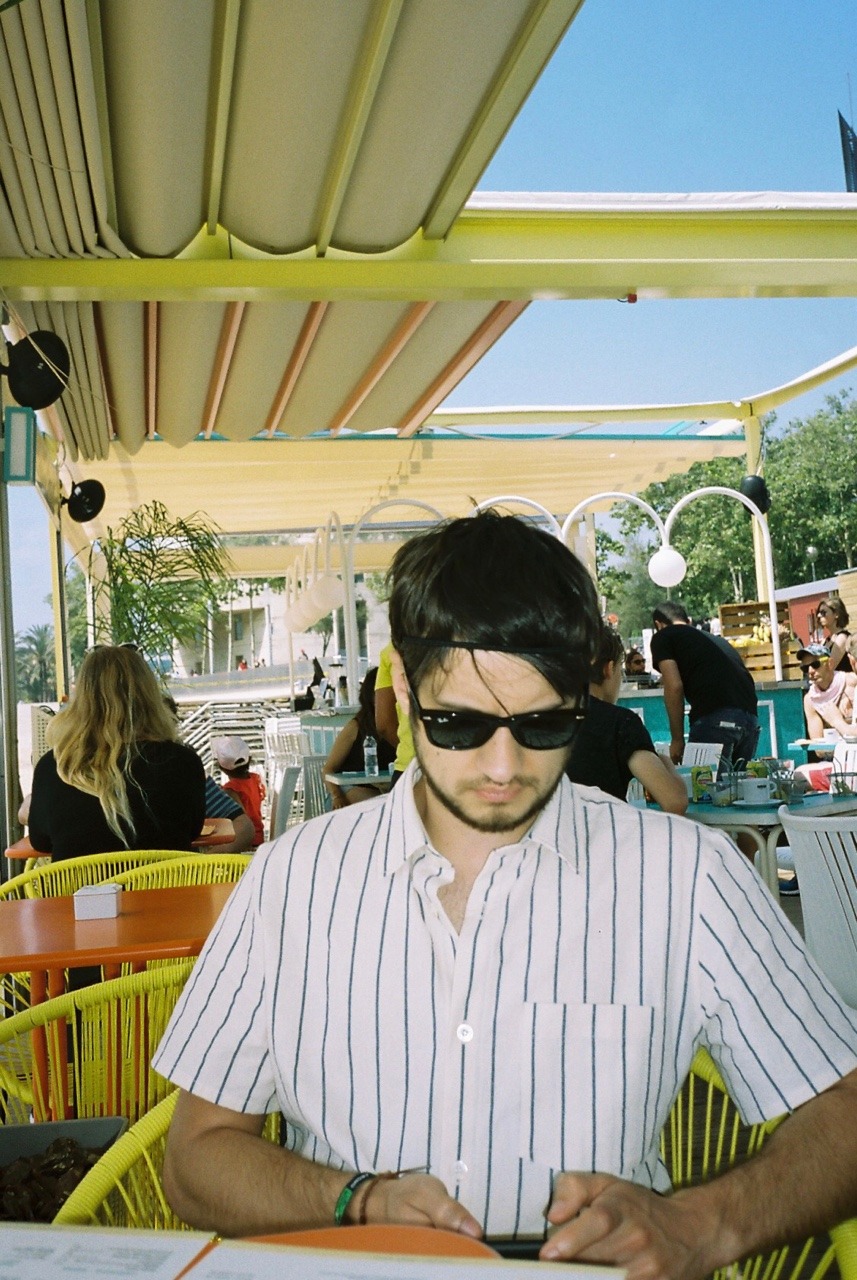 I bought this A.P.C shirt for Sam's birthday, and I'm very tempted to steal it for myself…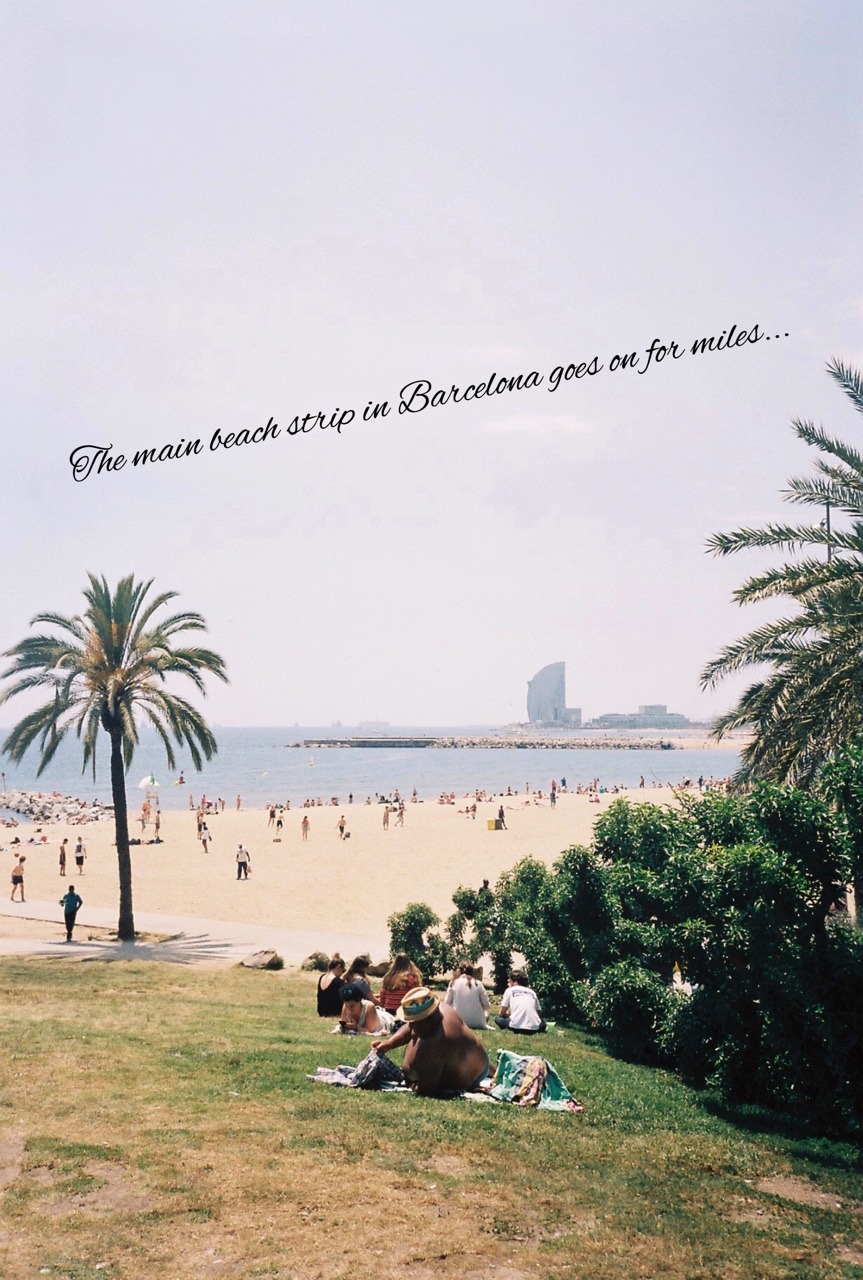 Platja De Bogatell 
The beach: we only got chance to visit the main beach that Barcelona has to offer, and at first, I was a little worried it would feel too crowded and my idea of holiday hell. The beach strip is so long that it's impossible to feel any kind of frustration – you can easily find a spot that suits your mood, and there's really nice cafe's and restaurants dotted all the way along. You can sit on your towel the old fashioned way, or pay around ten euros for a sun lounger. We were told to keep out wits about us on the beach, as apparently it's notorious for pick pockets, so just something to keep in mind if you're heading to Barcelona anytime soon. We stayed for eight days in total with a big group of friends, and none of us had any issues with that kind of thing at all….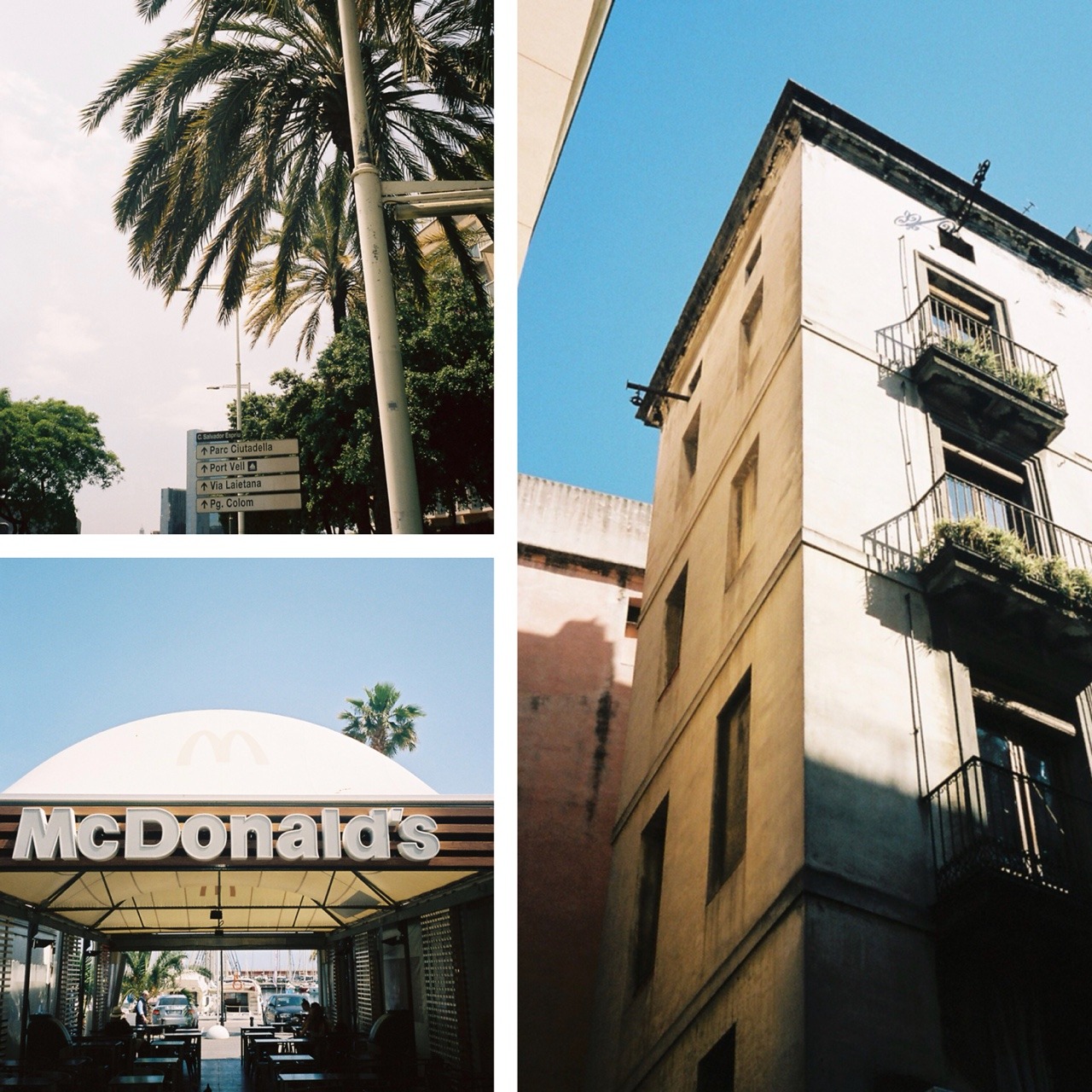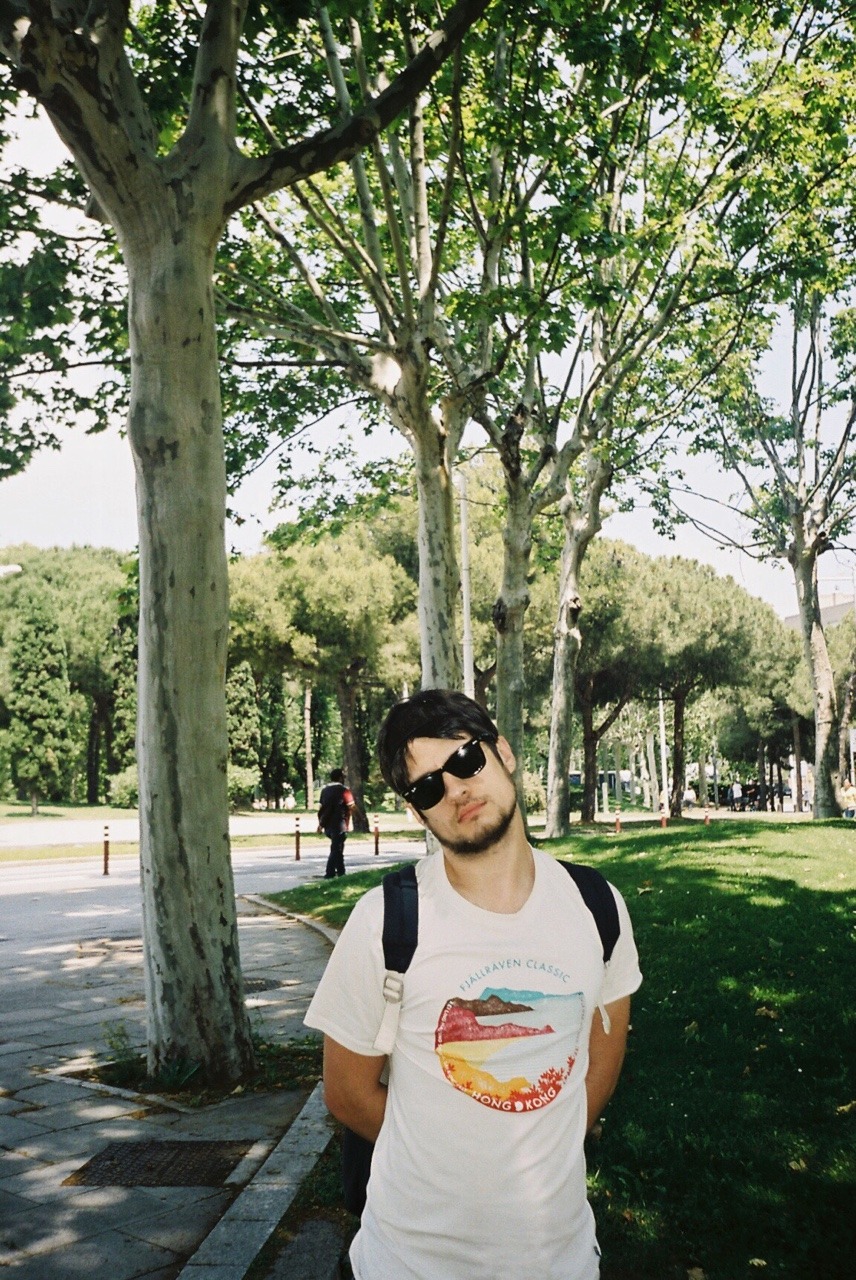 Primavera Sound has to be one of my favourite festival experiences yet. No dry shampoo, or mud filled puddles in sight. No massive buzz-killing queues for the toilet and bar sections, and super easy to see multiple artists in one sunny afternoon…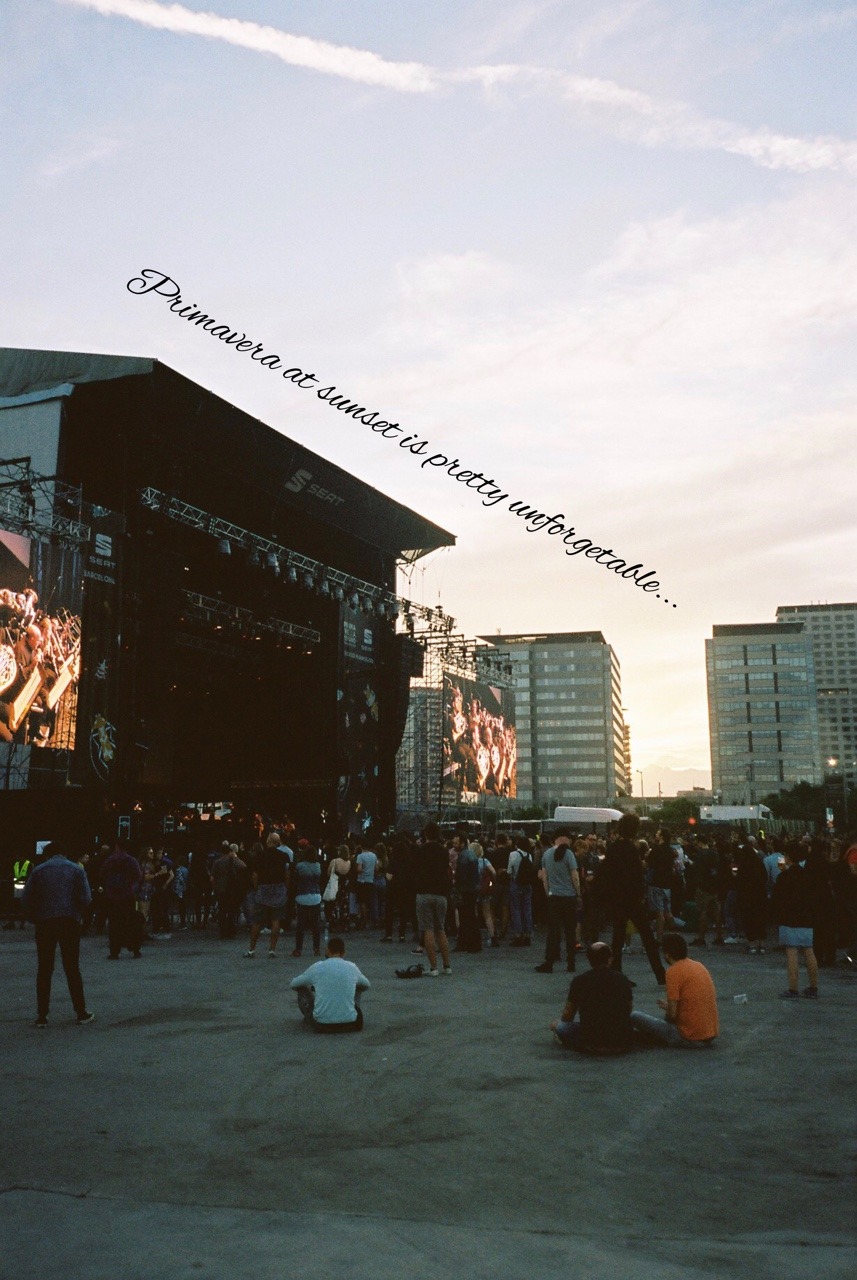 Primavera Sound: We headed to the festival on the metro each day – really easy and fuss free, and you're usually with a crowd of people heading in the same direction. You can't take drinks or alcohol inside the festival with you, but it doesn't take long to get served, and there's never more than a few people in front of you at a time. A lot of people seemed to sit just outside the entrance of the festival and drink a few beers before heading inside – there's also lots of people selling bags of cheap beer and water in that area too. Perfect if you need a little pick me up…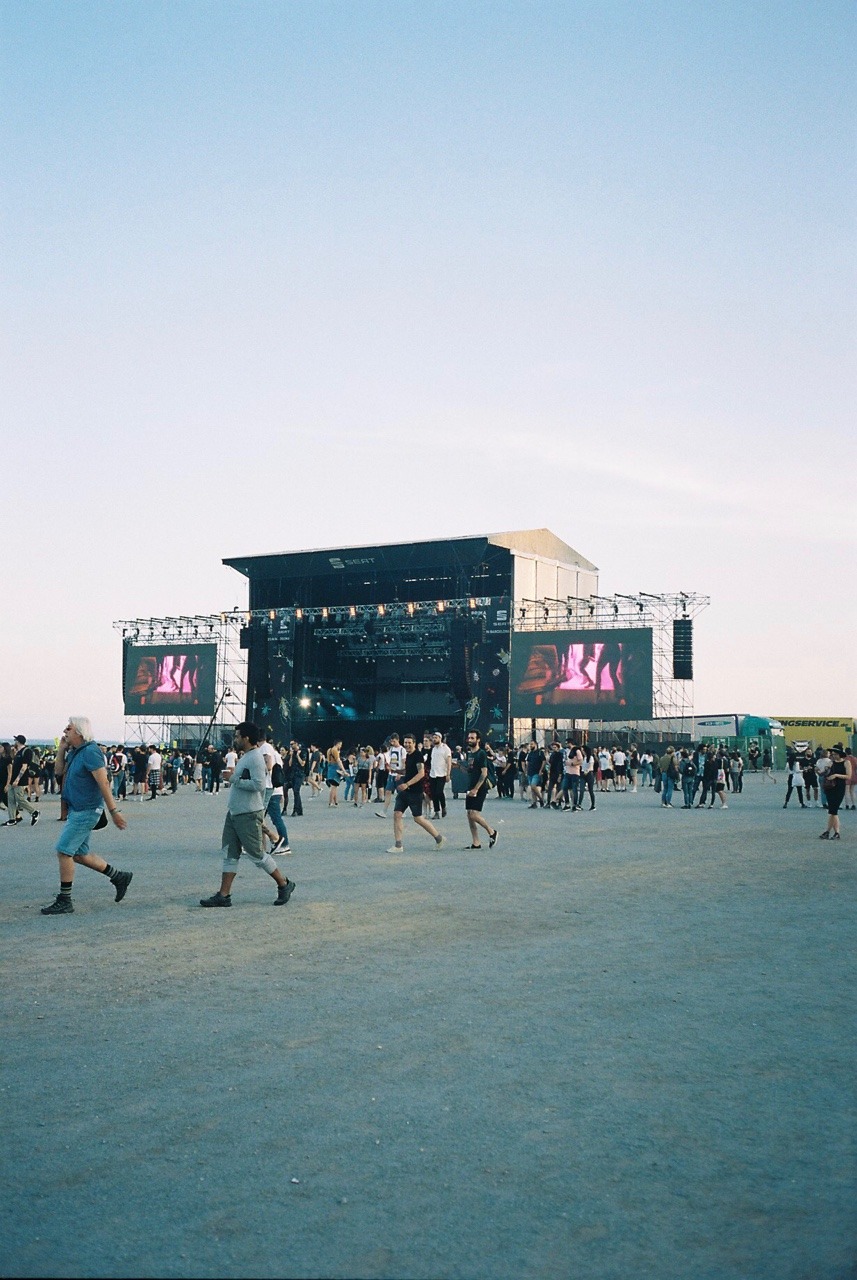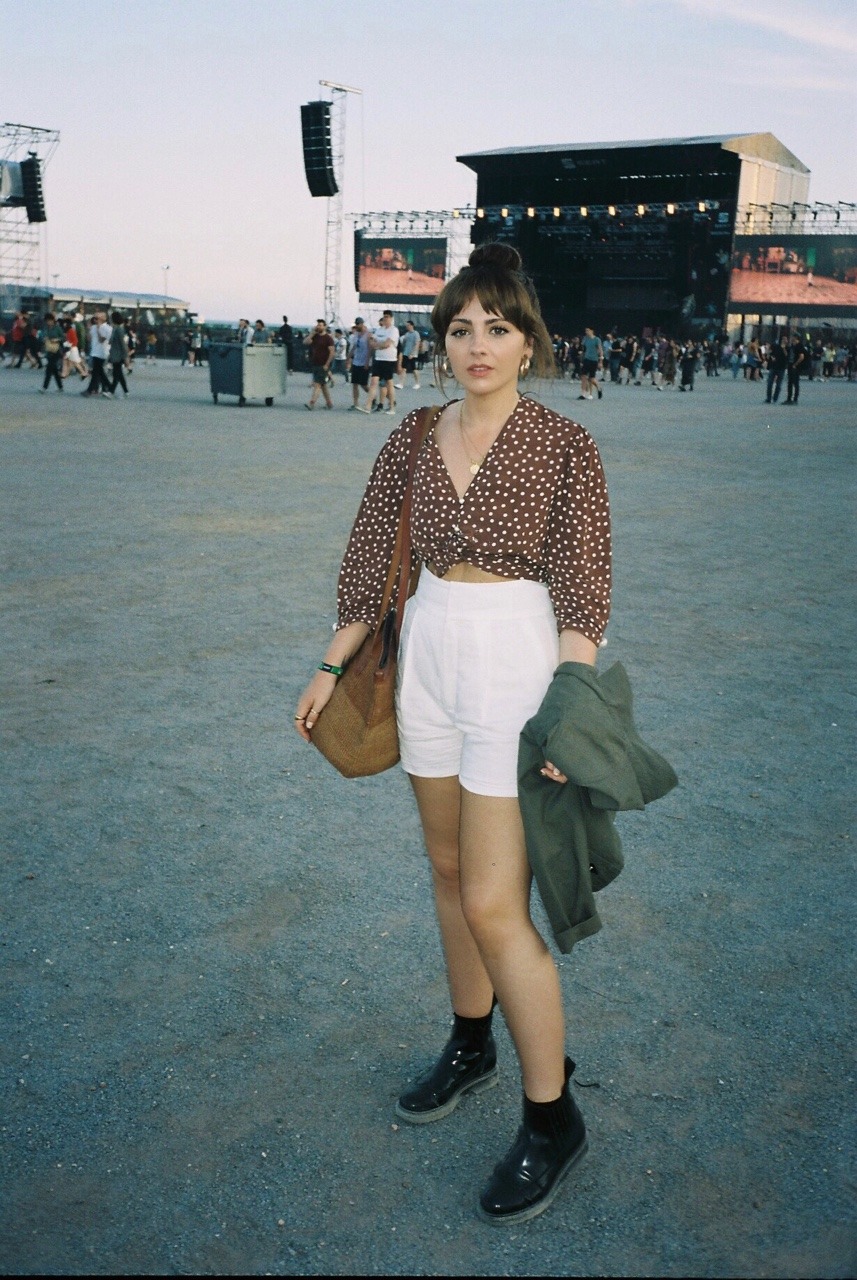 My festival wardrobe: probably consisted of pieces you've seen before. I didn't really buy much new as I'd had a very busy few weeks beforehand, and shopping just hadn't been on the agenda. I wasn't sure what I'd want to wear once I got there (so difficult to pack for festivals), so I just tried to pack one of everything. In the end, I wish I had taken more shorts with me. These white linen ones from Mango were a life saver – I wore them a couple of times with different tops tucked in for ease. Shorts were ideal because I didn't have to worry about any gusts of wind, or sitting down and revealing myself to anyone. These Joseph boots you've seen a million times before were pretty much my saving grace – I'd definitely recommend a chunky ankle boot (no matter how hot the weather), they really supported my feet from rowdy crowds and walking around on the concrete for hours each night. I really hope they make something similar this winter because mine are looking a bit sad after this holiday…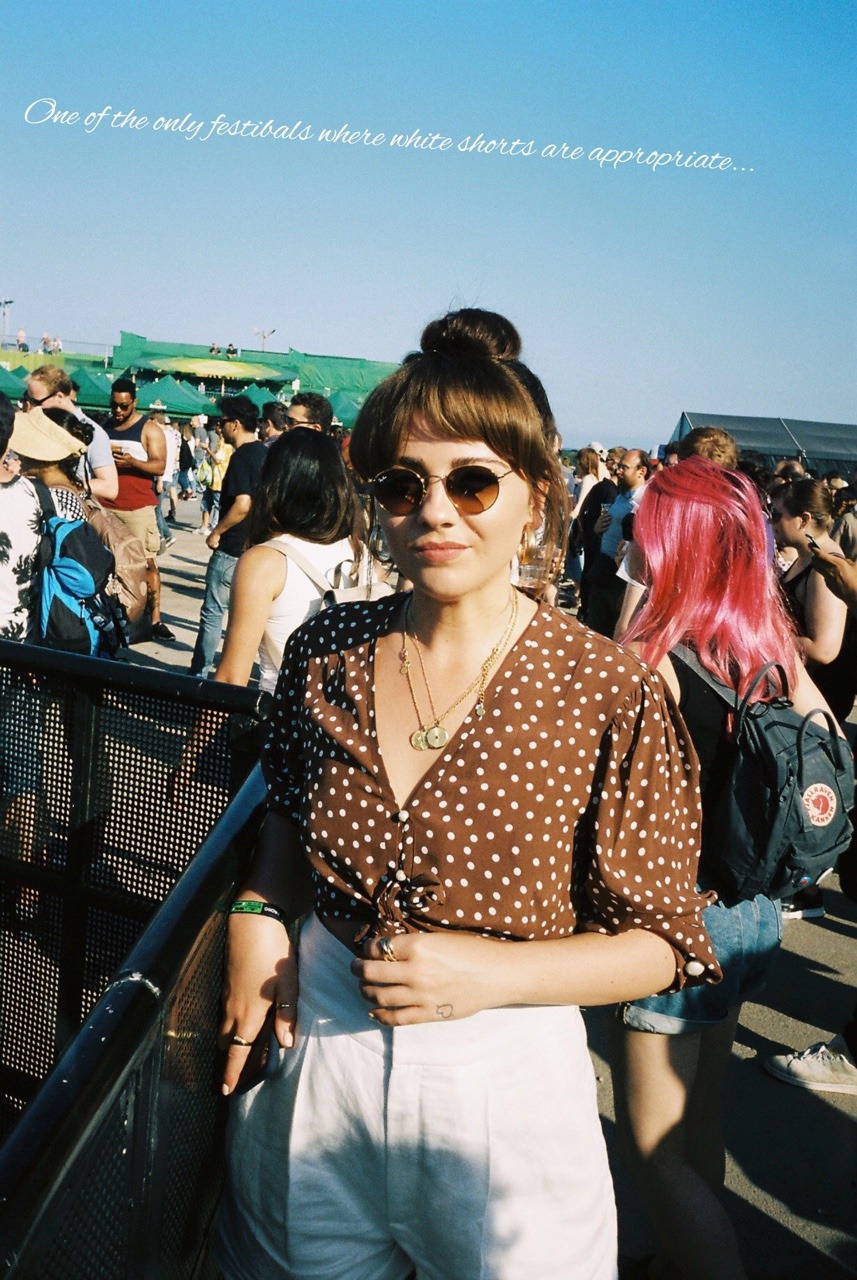 Blouse – Rouje | Shorts – Mango (sold out/similar linked below)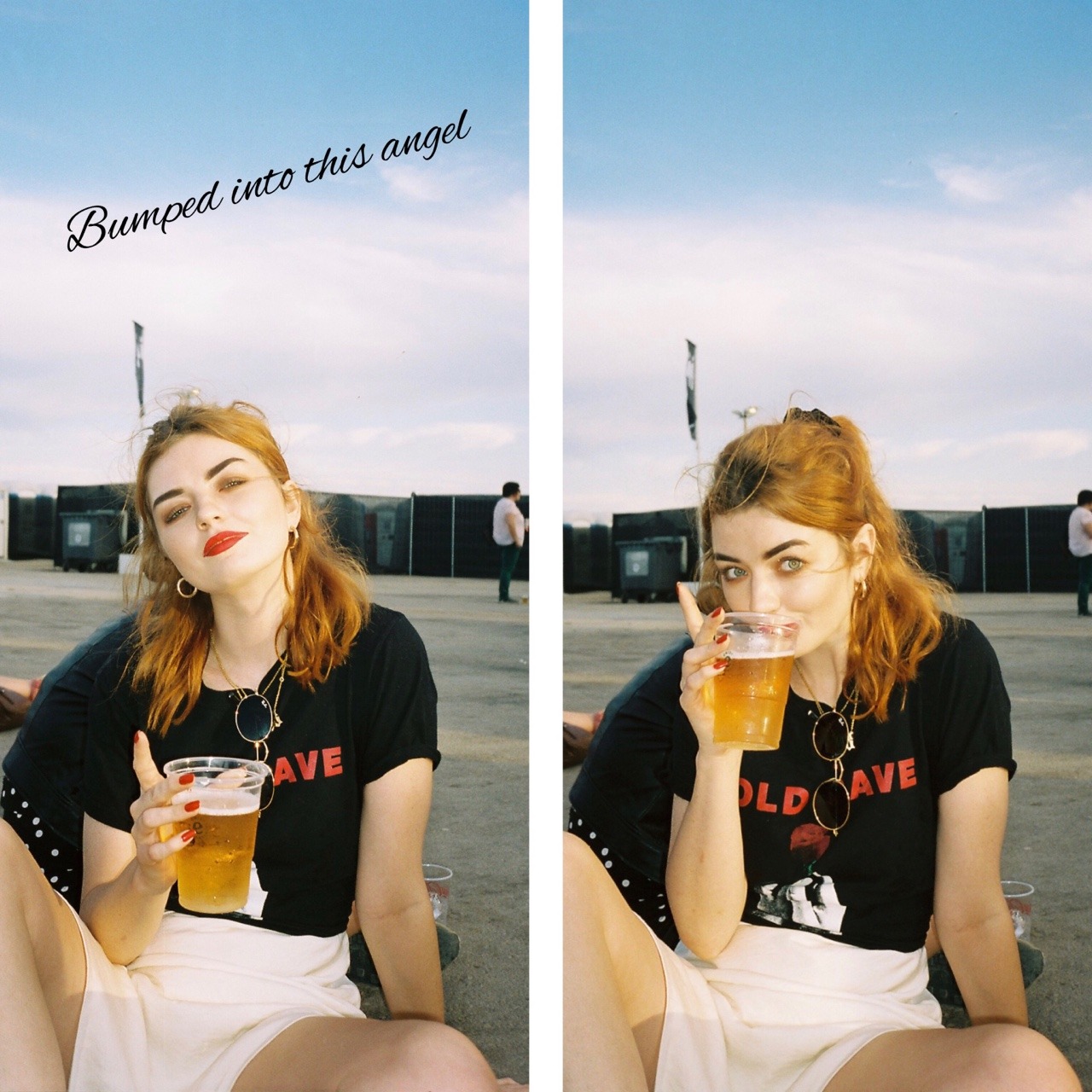 Things I saw: Primavera is very different to Glastonbury in the sense that it doesn't seem to have much going on in-between artists playing on stage. You don't really miss it because the acts are all so well timed, and the stages are so conveniently close to each other. I bumped into a few of you guys which always takes me off guard and makes me feel a little strange – it's crazy to be recognised full stop, and I don't think I'll ever get used to it. You're always so lovely, and I'm so thankful to have such a thoughtful and kind bunch of people supporting me. I also met up with Hannah Louise – red haired angel and London blogger babe. She's one of the sweetest, realest bloggers I've had the pleasure of meeting, and you should definitely go and check out her blog if you haven't already. I also saw Arctic Monkeys, Haim, Nick Cave, Belle & Sebastian, Rex Orange County, Father John Misty, and The National to name but a few…
Oh, and Jane Birkin just before sunset is something I'll remember forever. She was playing with the Gainsbourg orchestra and teared up whilst mentioning how happy it would have made him to be there on stage. Those of you who are long time followers will know how much that meant to me, she's the first person that really helped me hone in on my personal style, and figure out what I wanted to say with my outfits…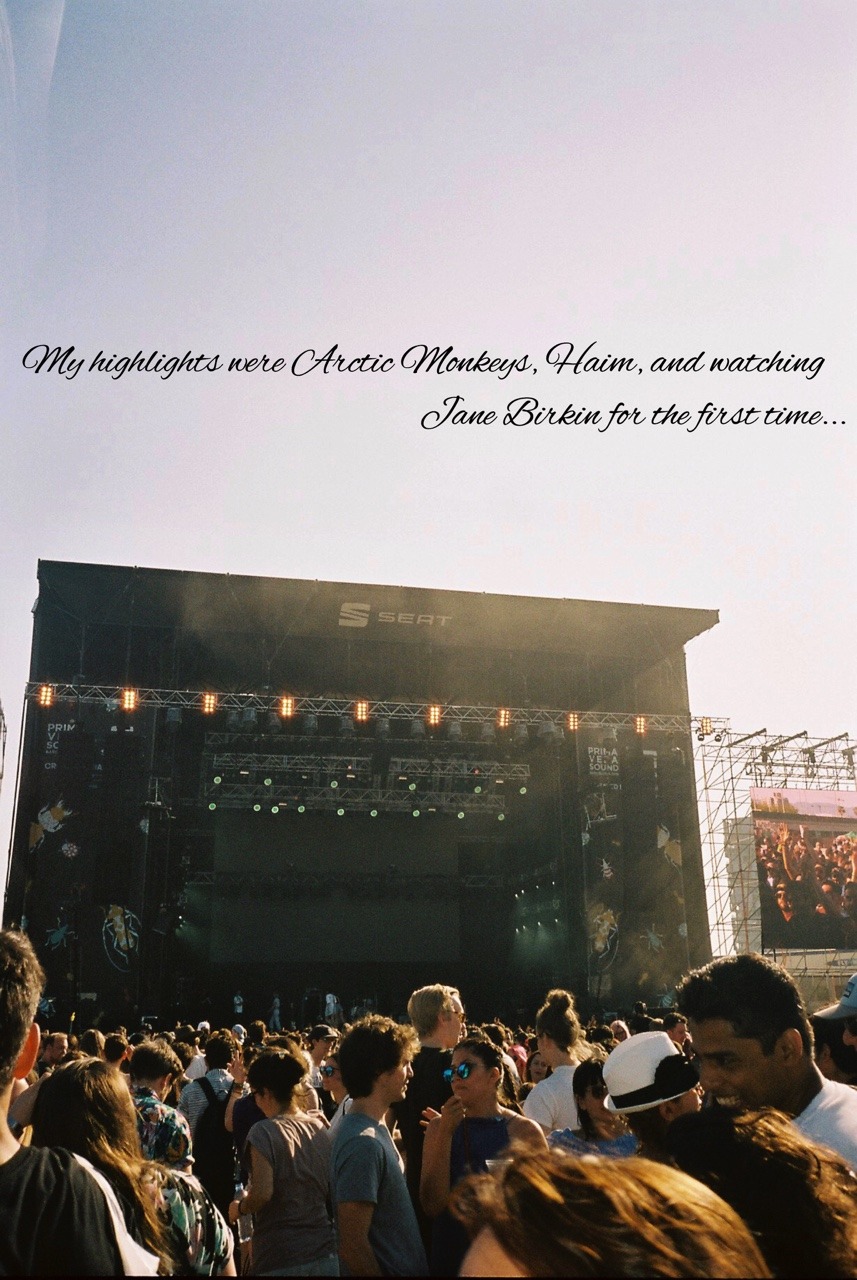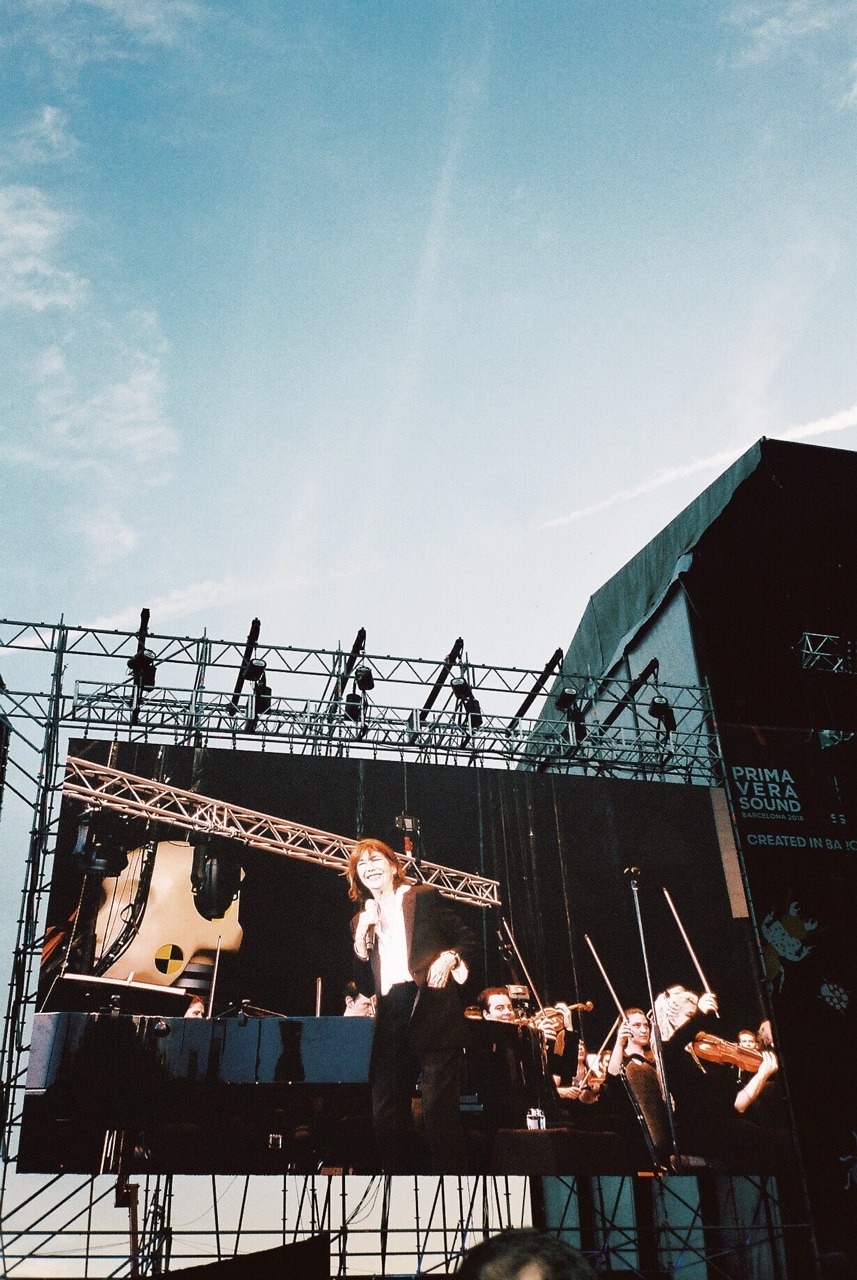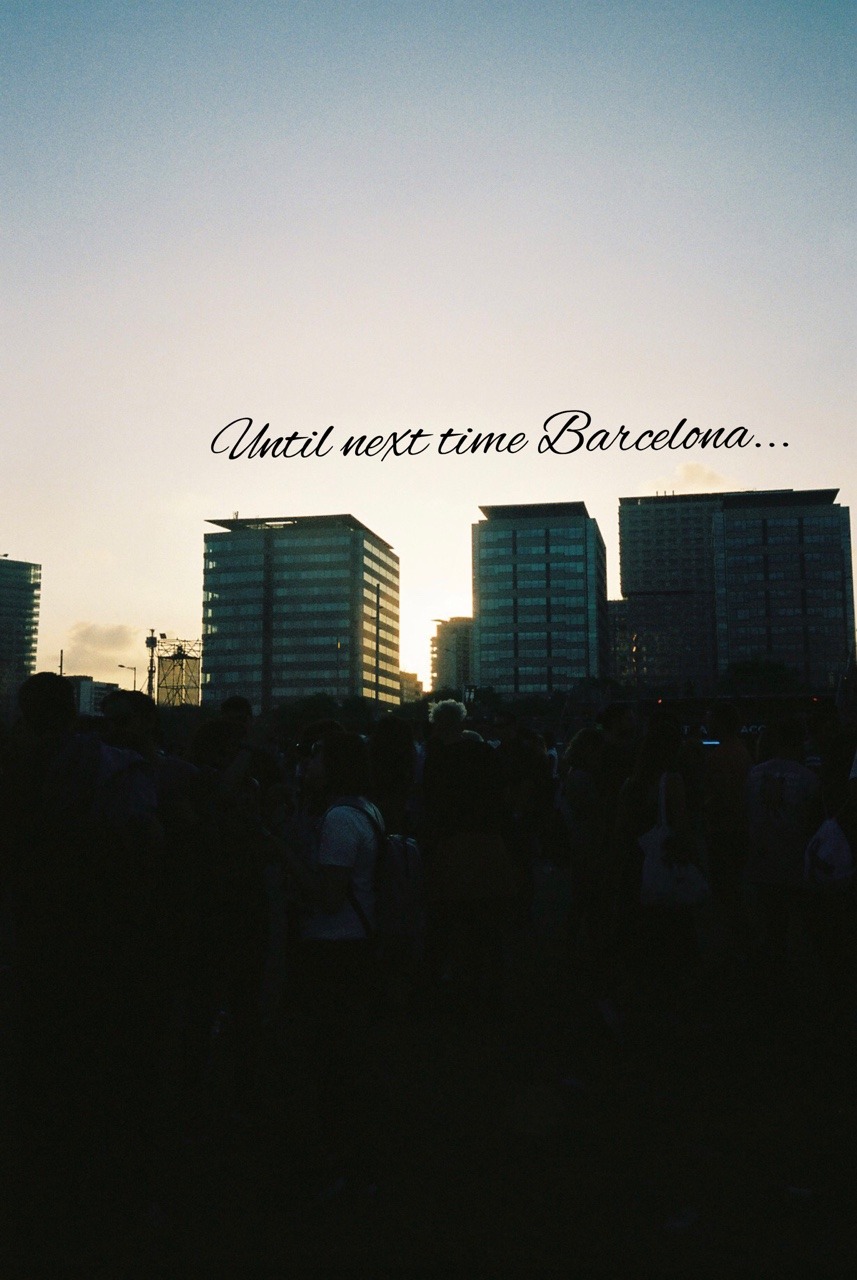 Admittedly, it was a holiday very much centred around the festival, so there was lots on my list that I didn't get to see, that I'll hopefully get to see next time. The Park Güell garden tour was way up there, but we just didn't get chance – I'd love to discover more about Gaudi and his work as it feels very prominent in Barcelona. I also really wanted to have a day at the Tibidabo amusement park (one of the oldest functioning amusement parks in the world apparently) – not sure if that's a positive sign or not, but I'm very intrigued. It only seems to be open on weekends, so just something to bare in mind!
I had the best time ever, and would really recommend Barcelona and Primavera to anyone and everyone. It's a perfect first festival if you find the likes of camping/roughing it intimidating. being able to go home and shower each night, and wake up surrounded by fresh sheets makes a massive difference – it also makes hangovers way more bearable. It was so lovely to just be distracted from social media and blogging for a while, being at a festival is the best distraction, and I'm definitely keen to head back this time next year…
---
All photographs takes on an Olympus Muji 2
SHOP MY BARCELONA SUITCASE