It's been a while since I've sat down and given you guys a health update – I know it's not something that I have to do, but since I've shared so much already, it only seems right to keep you updated on my progress. I guess there's still part of me that holds resentment towards my own body, that feels embarrassed and ashamed – awkward and unsexy. These are all important reasons to keep the conversation open surrounding female health. If I can make just one person feel less isolated and hopeless then it's worth it. As many of you have messaged me saying, there just isn't enough candid information out there when it comes to our vaginas – we often quietly whisper to friends,  we google symptoms incognito, we bend awkwardly to try and look in the mirror, and often even then, we still don't know what the hell we are looking at…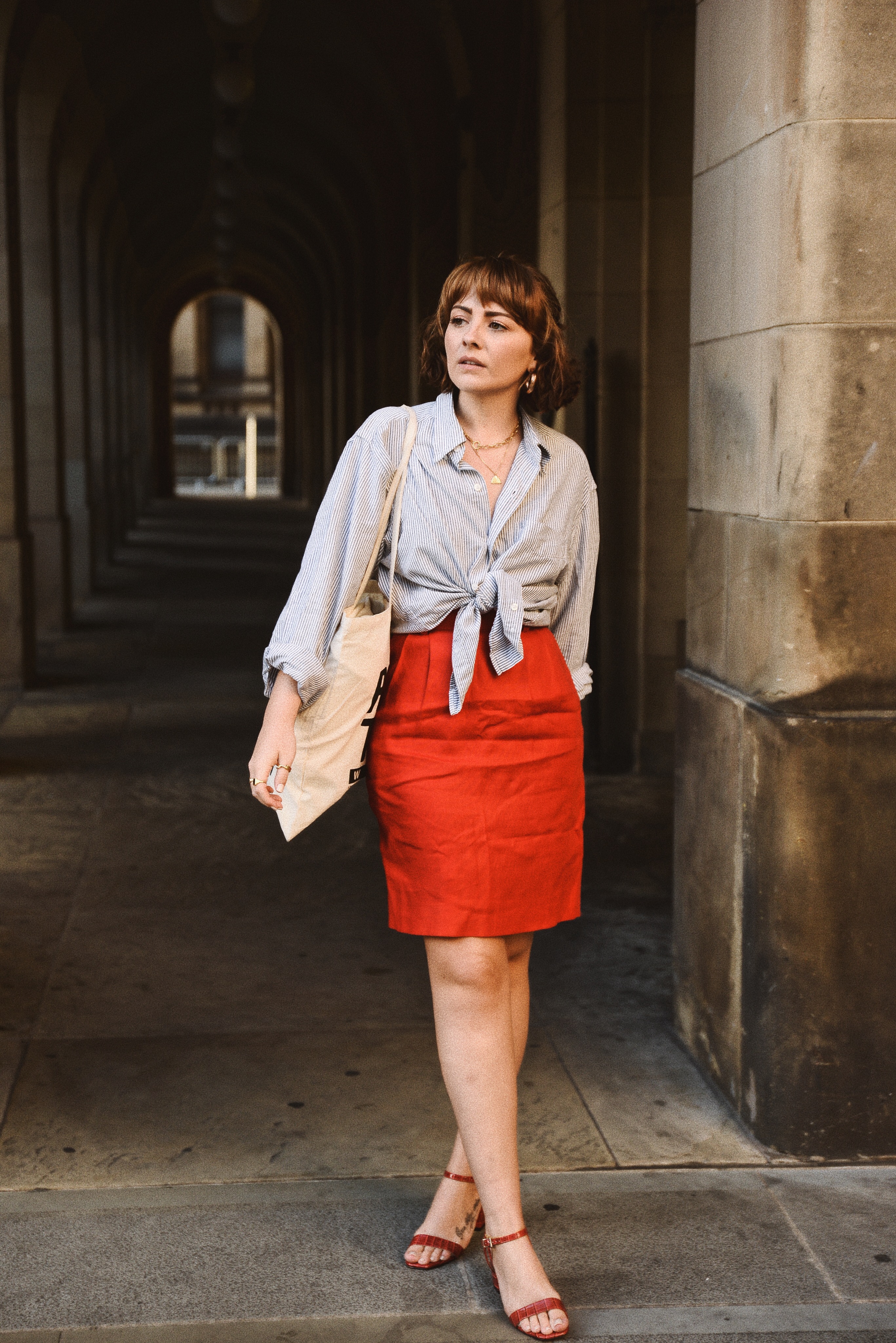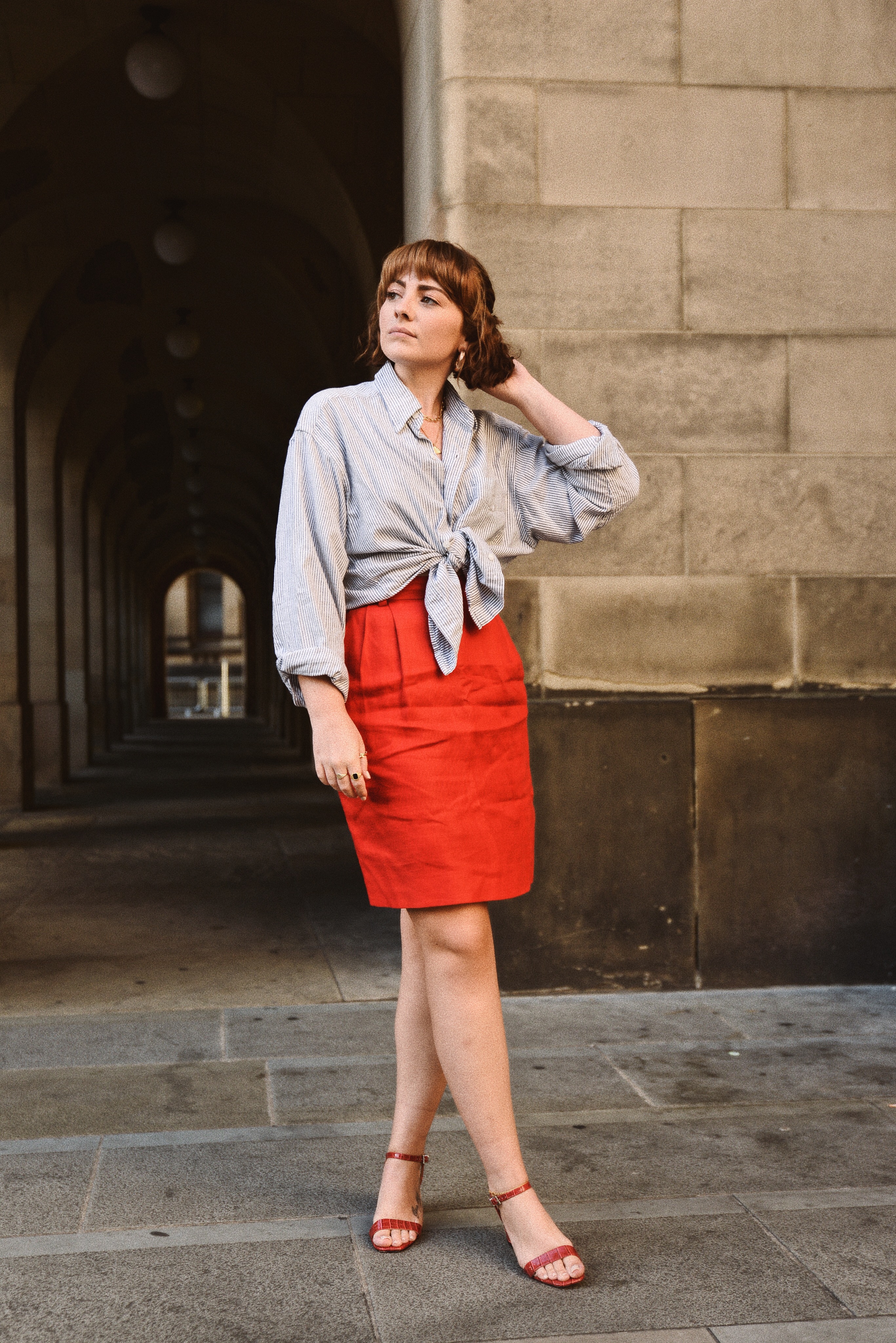 Let's face it, vaginas are complex. They are also something to be proud of – being a woman is an amazing thing, and we shouldn't feel shame for all that our bodies do. The good, the bad, and the sometimes heartbreaking…
We are not our bodies. We just have to do our best for them as we go along. Sometimes we might abuse them, damage them, have too many drunken nights, eat too many of the beige coloured foods…
There's always that hope that one day you'll wake up and realise how much it puts up with, and just how much it does for you on a daily basis without you even realising.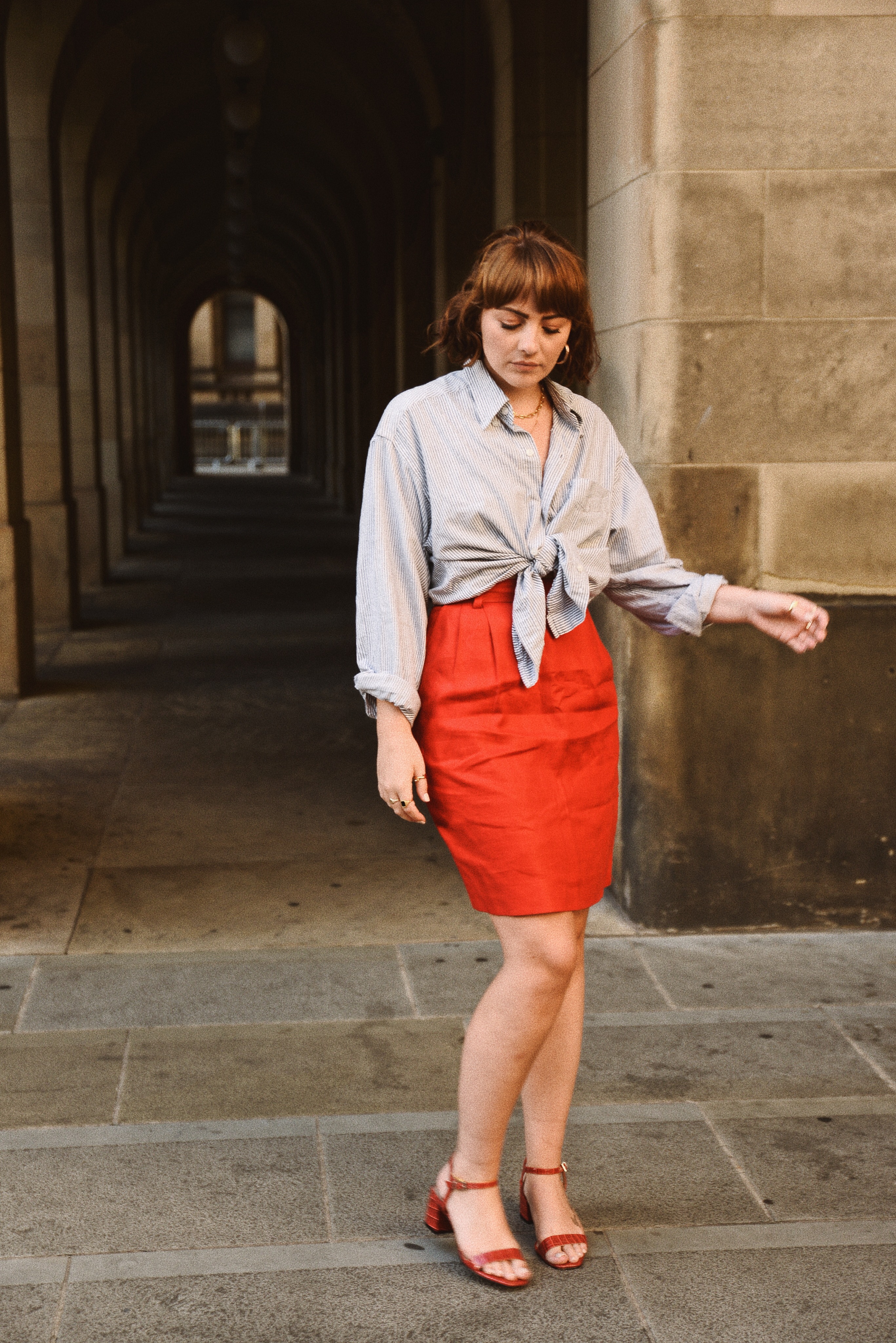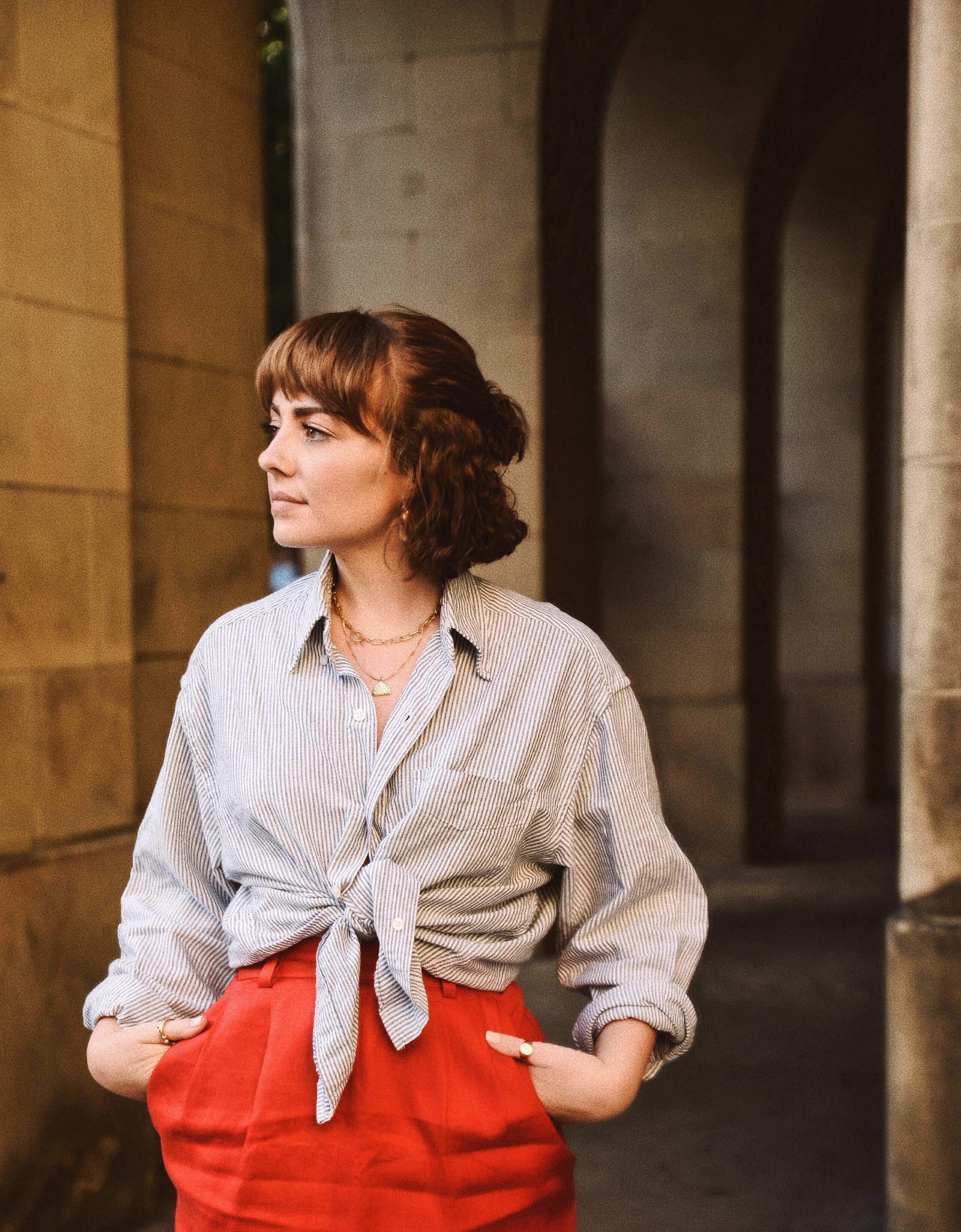 Learn to love every part of yourself – even the parts that are different and don't work how you'd like them too. They are the cards you've been dealt, and acceptance is the key to moving forward and being happy…
You might be able to make changes, but you still need that level of acceptance to move forward.
This is something I've been struggling with – my last operation including a biopsy. The results read: early signs of Lichen Sclerosus. A relatively rare condition that mostly occurs in women over the age of fifty. "Ahhh, well of course I have to have it don't I?" I thought to myself whilst fighting back angry tears. Treatment? There is no cure but it can be kept under control using steroid creams. Ahh I've course there's no treatment – life hates me, my vagina hates me, I can't battle this for the rest of my life, I can't battle my sexuality for the rest of my life. What if it ruins my relationship? What if I end up sexless and living alone with cats?
These are all thoughts that have crossed my mind over the past few weeks. Along with googling images of my apparent diagnosis and freaking myself out. It's worth pointing out that I don't have any discomfort in that area – my second operation was to cut into some scar tissue that was causing tightness. Long story short – my hole just looked smaller than it was meant to be. That's basically all that looked different. I was told that this could be from having a bad episode of lichen sclerosis when I was younger – the condition is known to cause scar tissue in an attempt to heal itself. However, when it heals, it also makes the vagina smaller – something that I guess a lot of women after pushing our numerous children might love the idea of.
Something which I've had people say – will surely that's a good thing? No it's really not. In fact, in stops you having sex completely, being intimate becomes almost impossible. It becomes this complete emotional barrier that you have to try and face in order to just make yourself feel like a normal human again. It can make you feel less of a woman, completely undesirable, and completely inadequate to your significant other.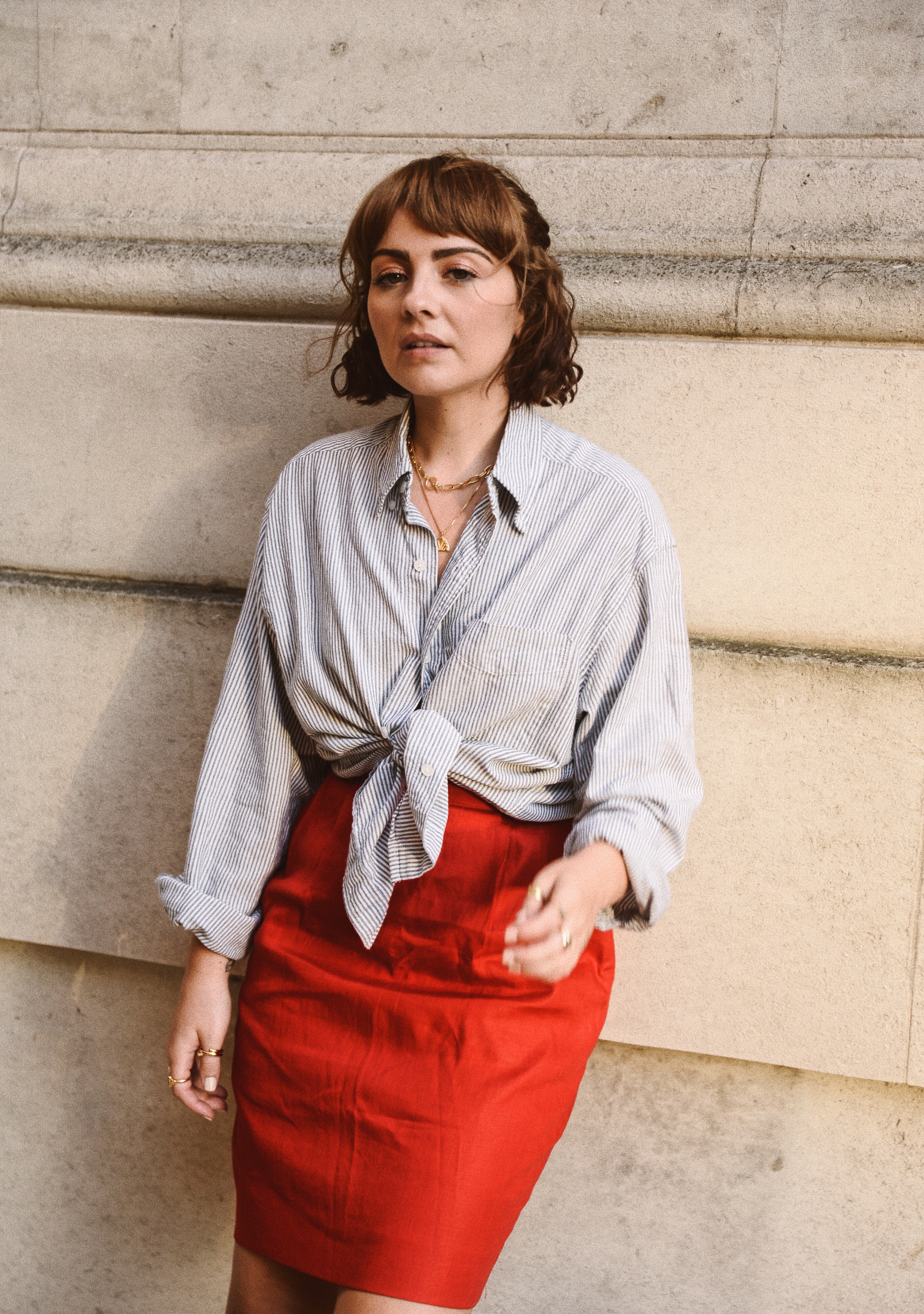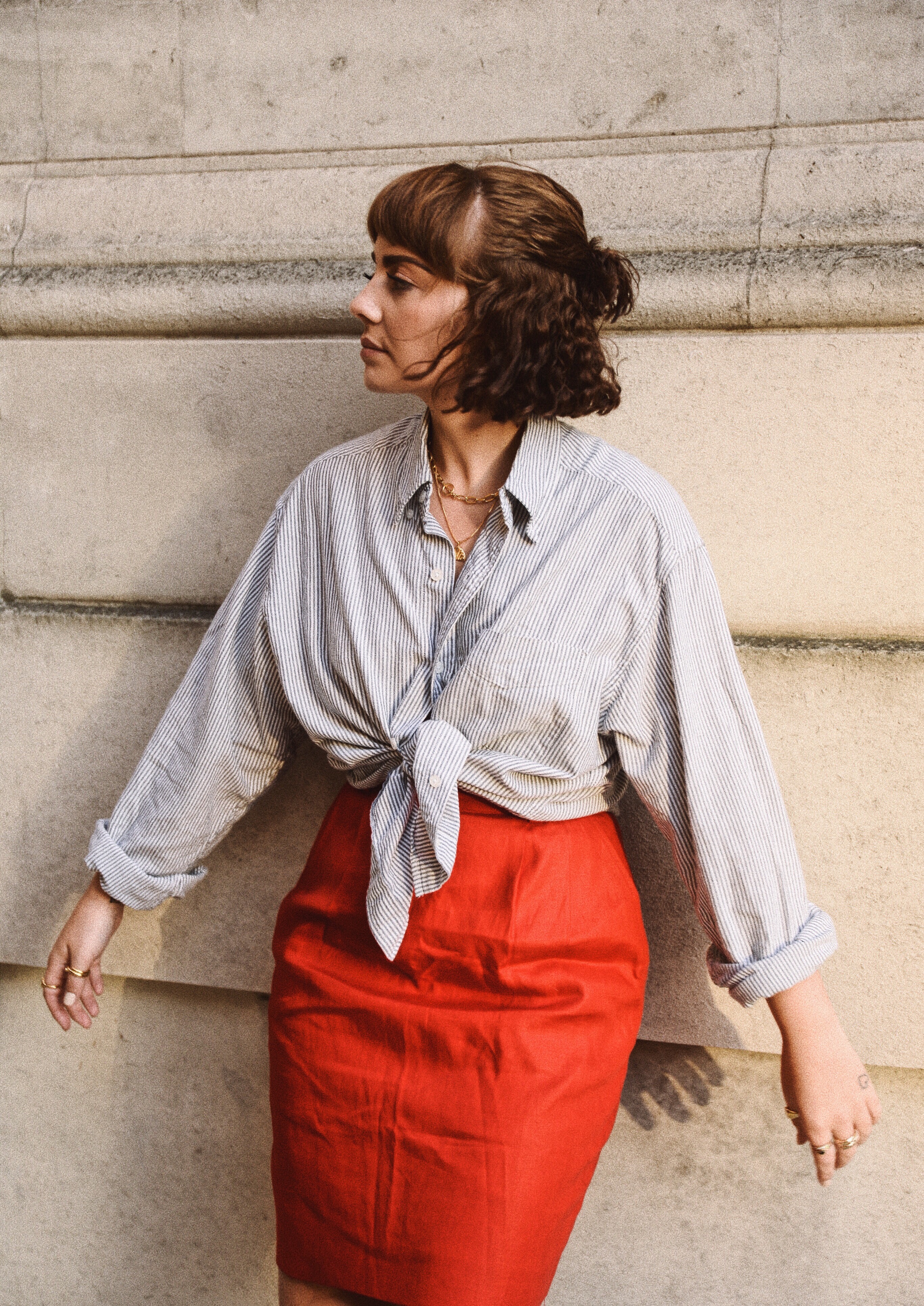 My second operation was to cut into this scar tissue in the hope that it would heal back to a normal sized opening. Nothing is ever simple with vaginas though is it? As I'm a young person, my skin contains a lot of collagen, therefore, to my horror, it healed back to the way it was before. It felt like I got so close to having this normal life that I'd always dreamed of, and then my body was just like nope, not today…
This is the hardest part about struggling with a condition – sometimes our bodies have other plans, and sometimes our heads aren't prepared. For the most part, I'm happy, I'm not in any pain, it's just that I can't function normally at the moment – I can't have sex. I'll go through weeks of feeling happy and then all of a sudden I'll remember that I'm still on a health journey – still trying to fight against my body and reason with it. Let me be normal, please just let me be normal.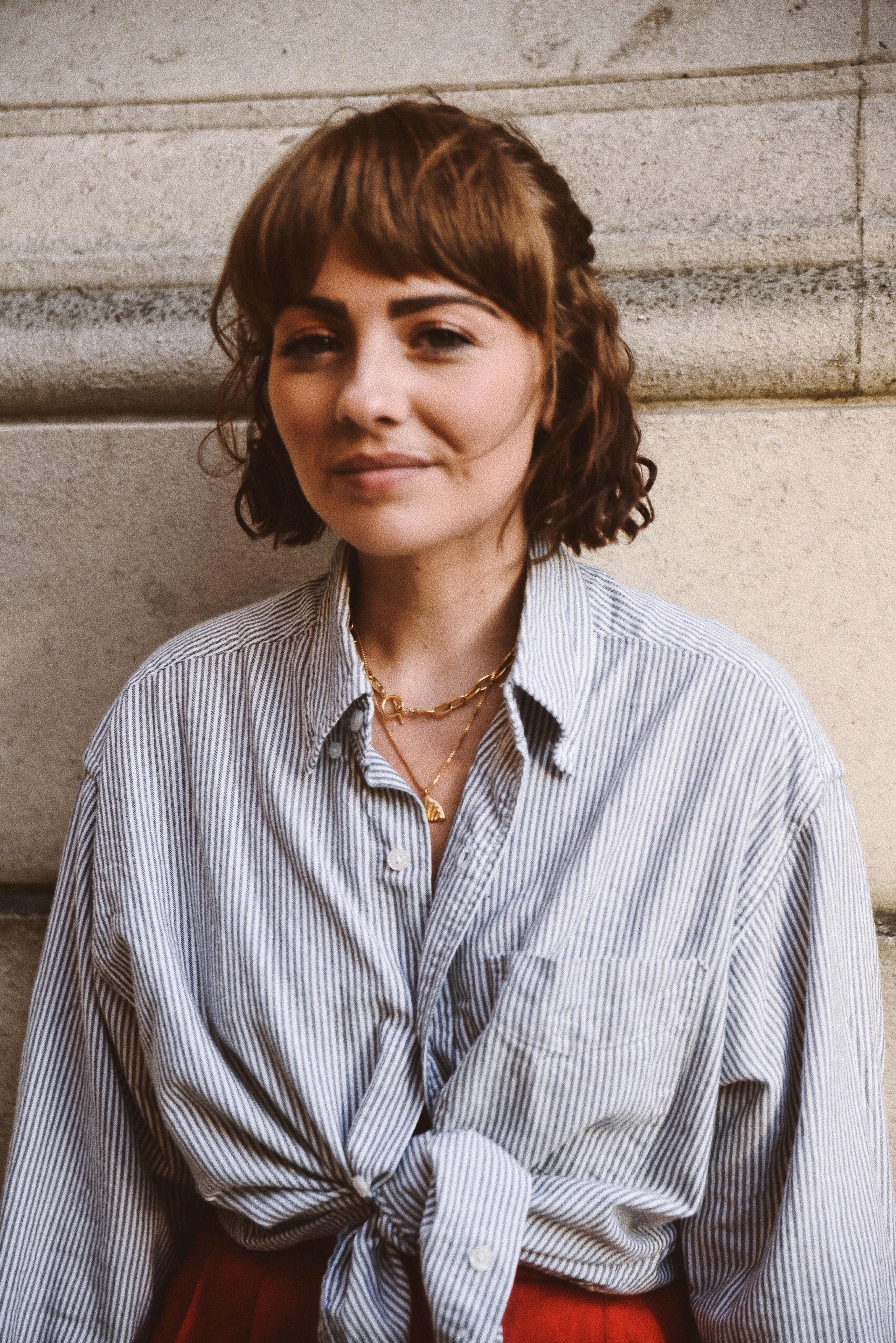 The next part of my journey will be a steroid injection – inserted into the scar tissue will which hopefully make it disappear over the course of a couple of weeks. The collagen in my skin means that a steroid cream just isn't cutting it – so an injection will be much more powerful. I'm not sure how this will be received, but it might just be a case of having them every now and then to keep the scar tissue at bay. I guess it almost feels like being some sort of super fast healing alien – at the moment, I don't have any cuts, or sores, or even dry patches of skin. Just this bit of scar tissue that's not detectable to the untrained eye – thus, making it hard to accept that I even have a problem to myself sometimes. For a long time, I just convinced myself I was 'normal' – because I looked normal. Fast forward many years, many private Gynae sessions (this is where I sought help), and two operations later – it's still something I'm figuring out. There's been so many different layers to both the physical and mental barriers I've been battling, sometimes it just ends up feeling like a case of bad luck.
Not only did I have internal issues like a septum, and issues with my Fallopian tubes – I also have this external barrier that's ongoing. I found myself thinking: what are the chances of my vagina trying to essentially close itself off from both sides? I'm not even a religious person, but boy, God definitely did not have plans for my vagina. I made jokes to friends, I kept it lighthearted, it's what I like to do – be sarcastic, play it down, people have worse things going on. The truth is, it doesn't matter what other people have going on because your struggles are just as significant. I have the right to be angry and upset because this is something I've been battling to get to the bottom of since I was sixteen. Ten whole years of not knowing why I didn't feel good enough, why I felt inferior, why my body felt foreign and broken.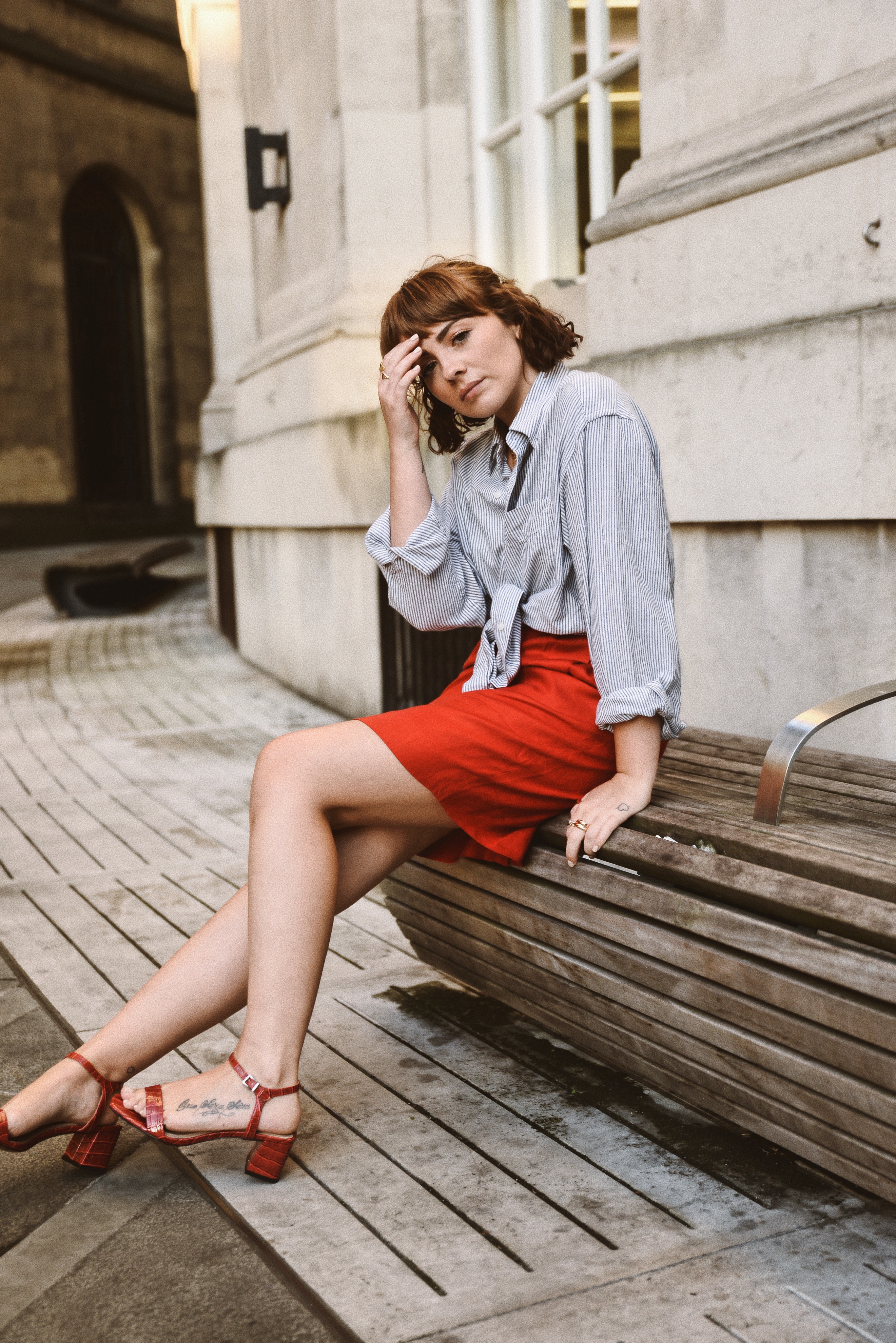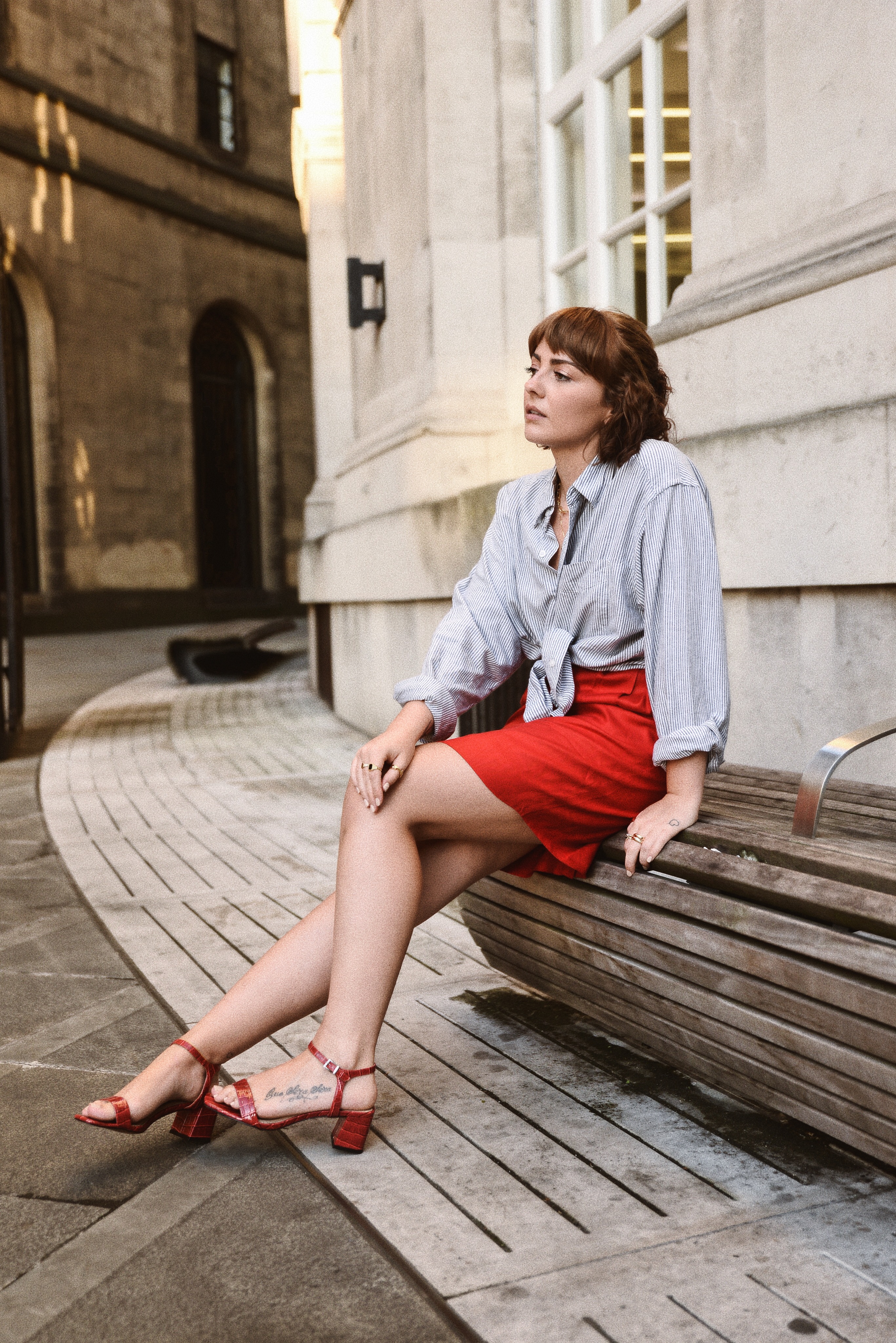 I just wanted to write all this down incase it resonated with anyone going through something similar. The most responses I've ever had to a posts are to my ones about female health. So every single one of you that messaged, and especially to the ones that are still quietly suffering – you are definitely not alone. You're not a freak, you're not unsexy, and you will find a light at the end of the exhaustingly long tunnel.
I've made so much progress in the last couple of years, and I want that for other people who are suffering with similar issues. This is something that could have been dealt with in my teenage years, but I just didn't know how to help myself – neither did most doctors that I was fobbed off by. You might be told to light some candles, to use more lube, or to just 'relax'. Often all unhelpful bullshit that you've already tried yourself. If it's all not working then listen to your own body and not to other people – you know best. I promise you that female intuition is the most powerful thing. I always knew that there was something physical that was wrong with me, but was constantly told it was just Vaginismus. Something which I've spoken a lot on here about before, and is caused for a number of reasons that all differ in extremity. I was told mine was caused by just simply overthinking that I was small down there – by just freaking out.
Ten years later and it turns out I was small down there. My Vaginismus was caused because my body was trying to protect itself from being damaged even more. It was a relief to finally hear that from a professional last year – the comfort it offered me was second to none. It felt like all my battle scars were somehow worth it. They meant something, and I wasn't just being made to feel like a crazy person anymore. This is why it's important for me to write about, to urge you to keep booking appointments, getting second, third, fourth opinions. To never give up on yourself, to never hide your scars as though they are something to be ashamed of.
Everything that we are is beautiful, even the parts that we wish were different. I have to allow myself to think this way – for the child in me, for the woman that I'm still becoming, and for the daughter that will look up to me for answers…
---
Photographs by Catherine Booty 
Shirt & skirt – Na Nin vintage  
Shoes – Topshop 
SHOP THE LOOK