I went off grid for a couple of days last week and it was so lovely to get away for 48 hours without the looming temptation of wifi and a never ending To Do list – we headed for our first ever tree house escape which was kindly hosted via Canopy & Stars. They are a company I've been in touch with for a while now, and they have such an incredible curation of outdoor locations that have been created with the environment in mind. They generally encourage the great outdoors which is something I'm sure we have all cherished more than ever this year, and I love that they support independent businesses that are doing things more thoughtfully…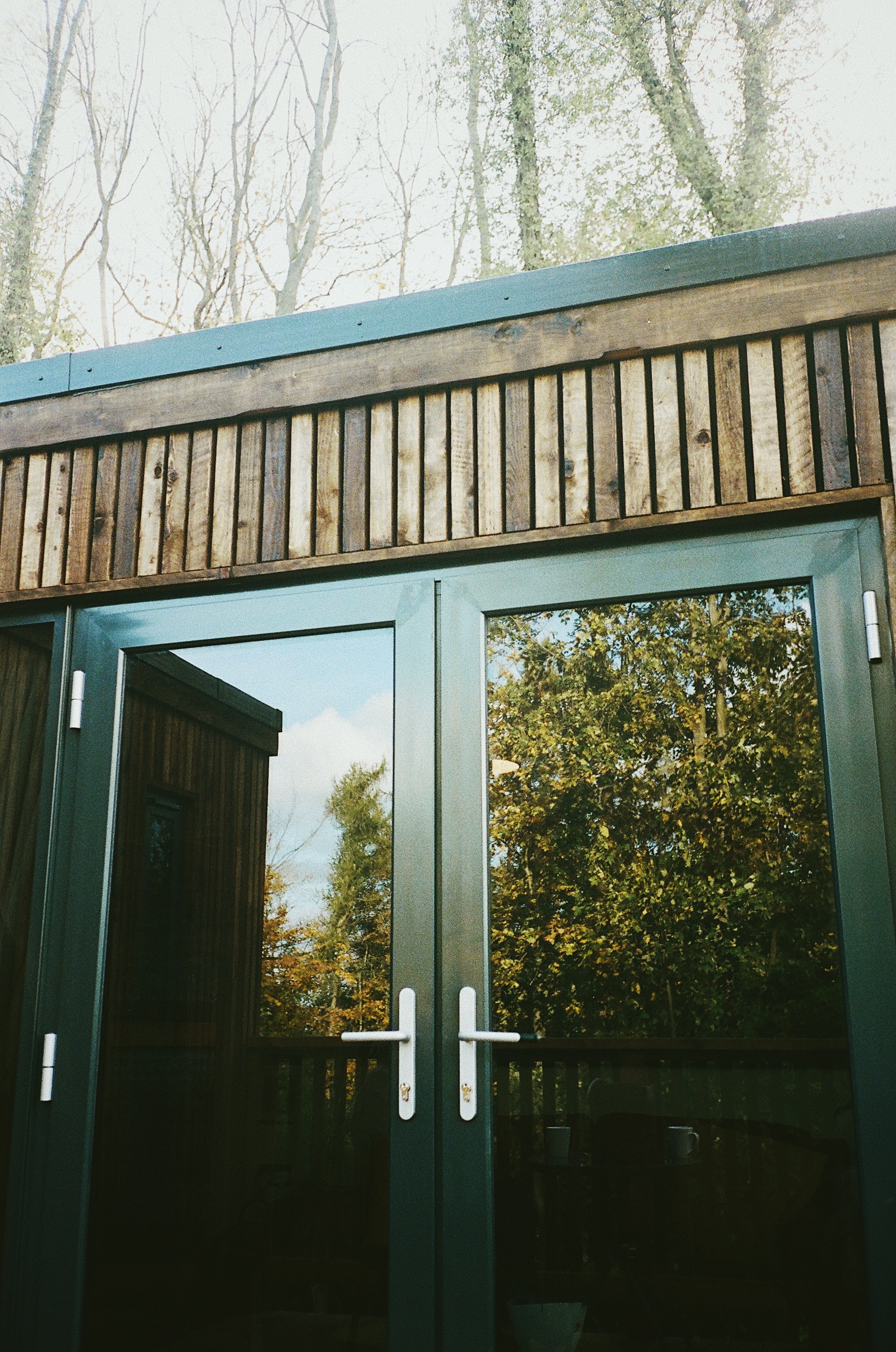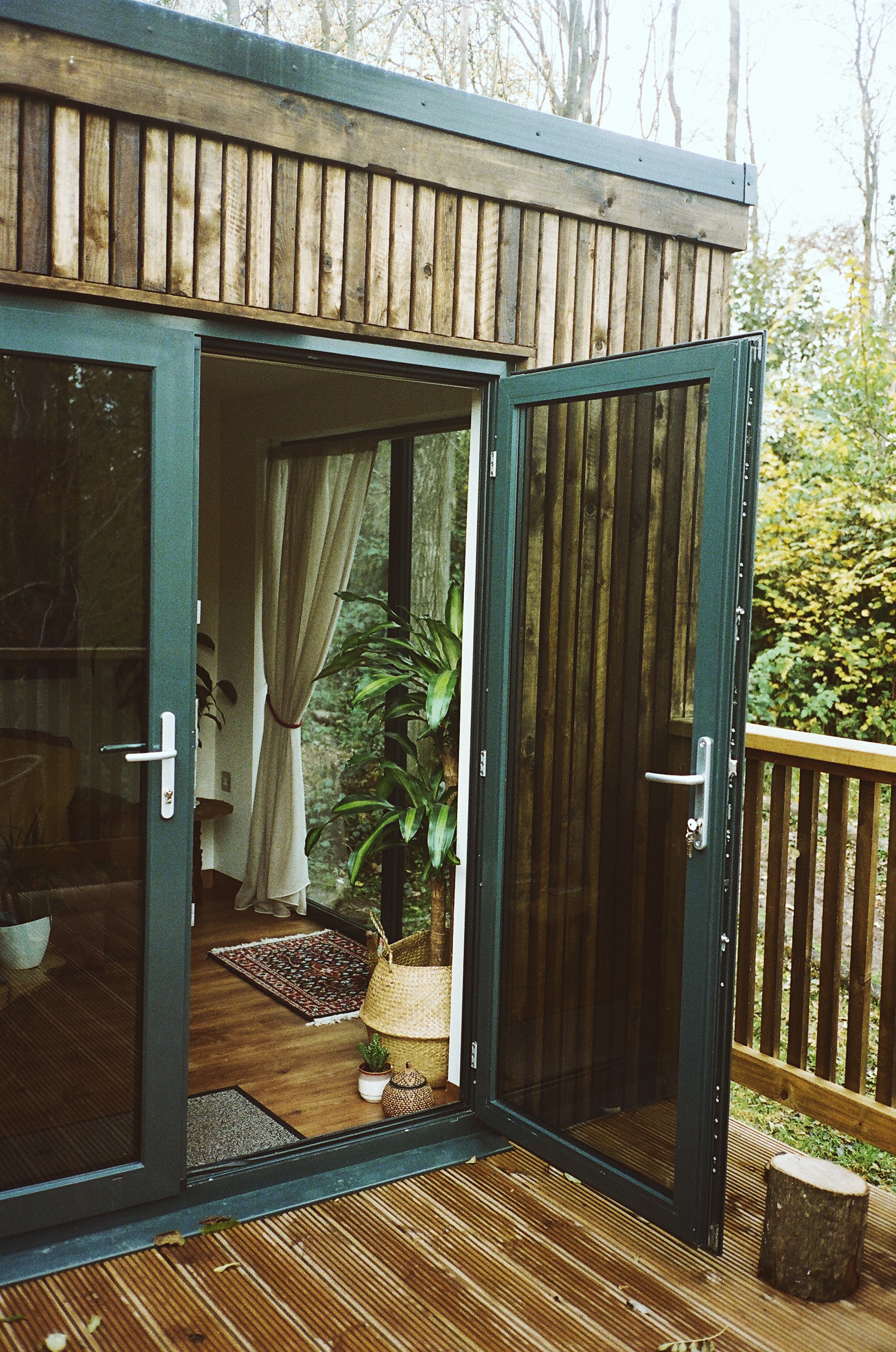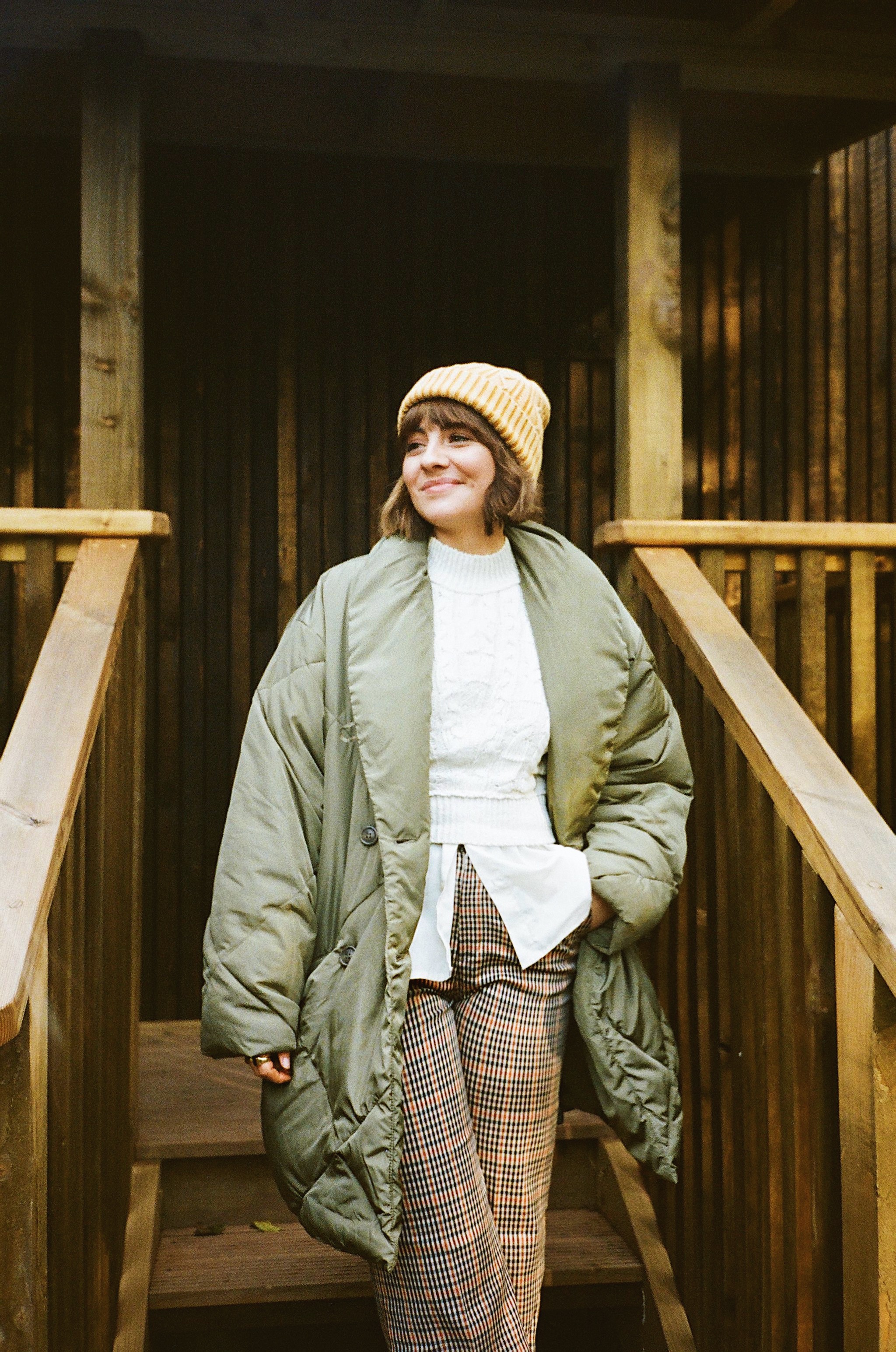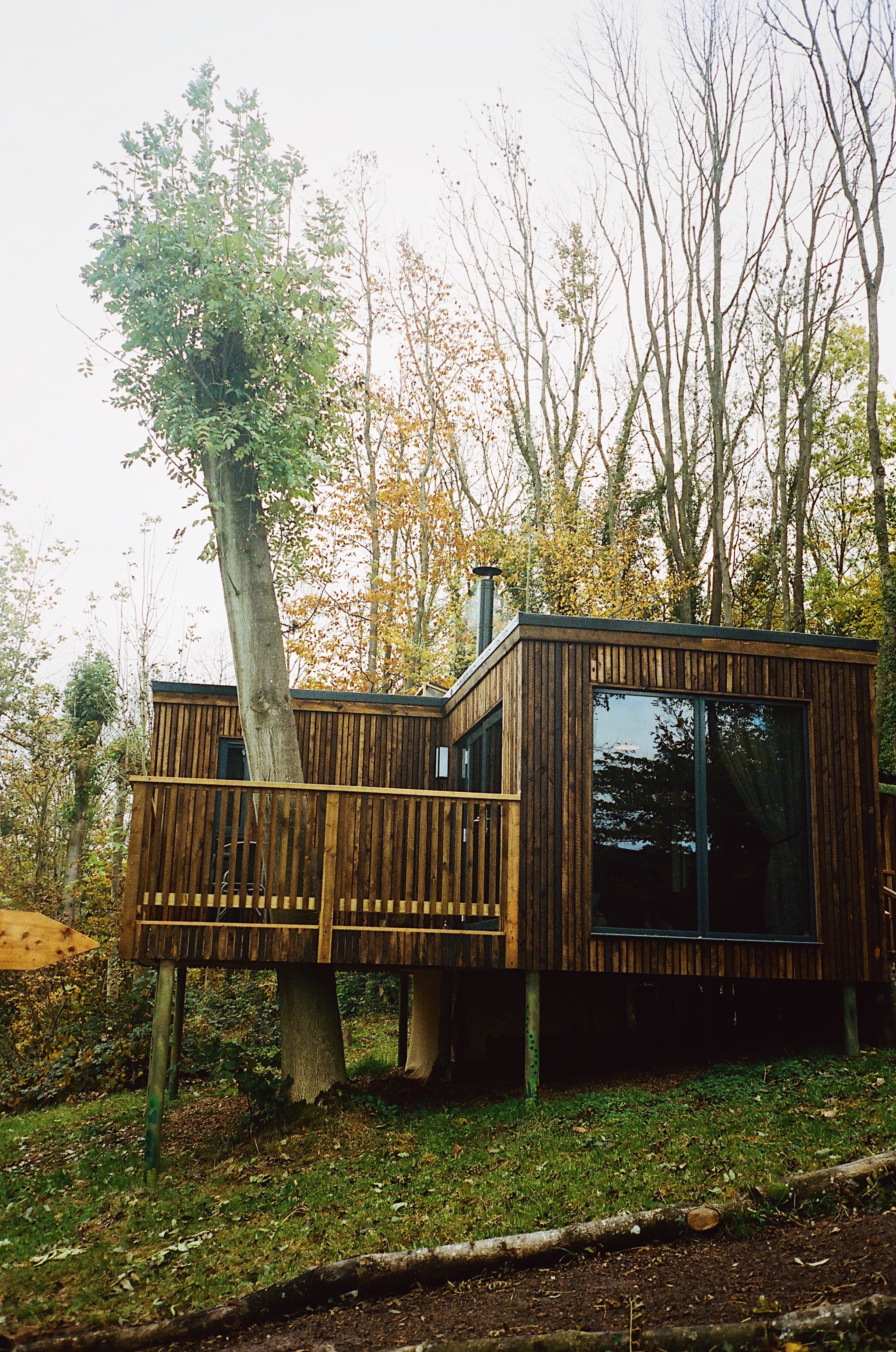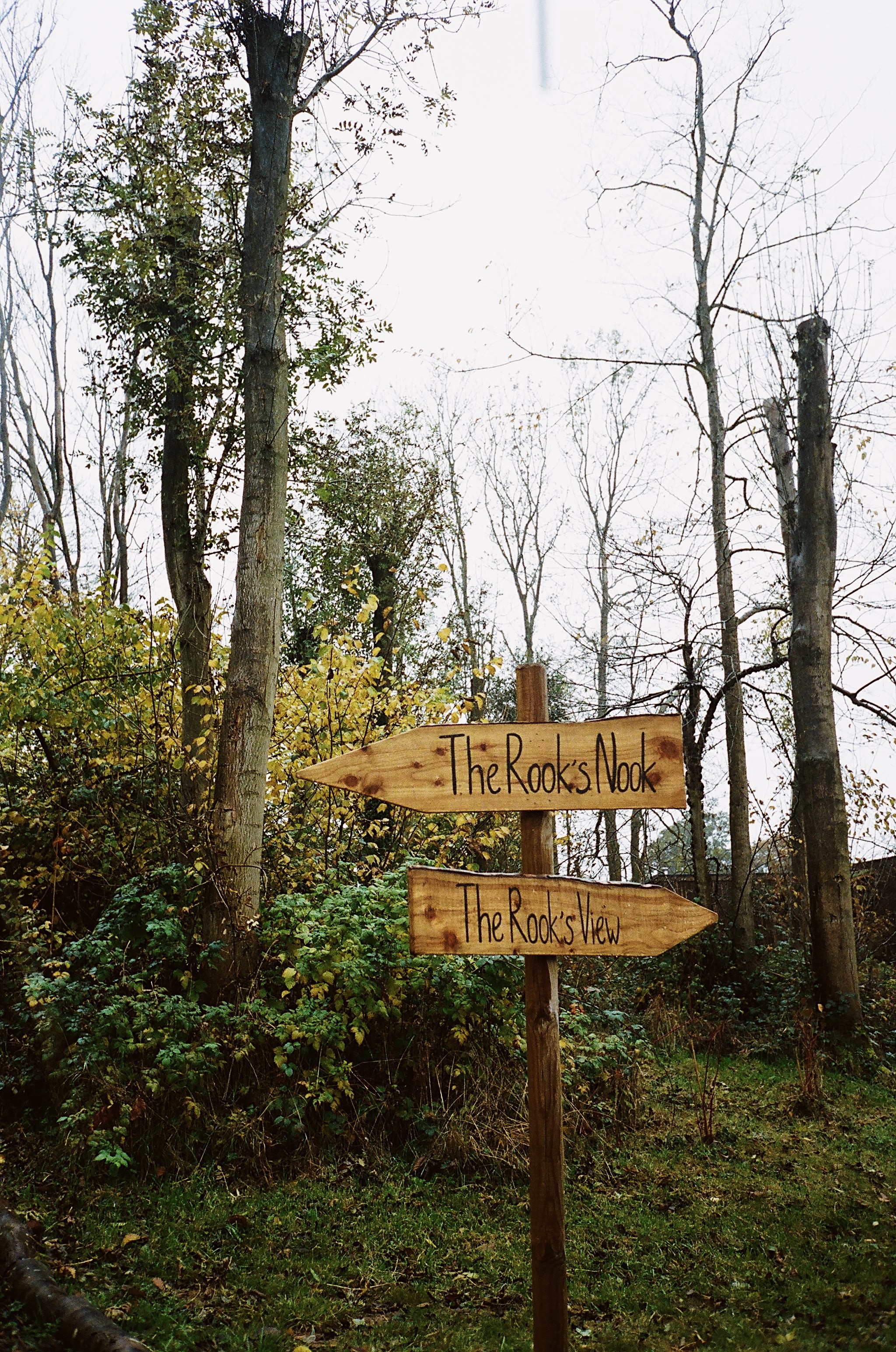 We headed to The Rookery Woods (based in Herefordshire) and it's a little family run business that consists of three beautiful treehouse locations all within a private wood setting…
We stayed in The Rook's Nook which has everything you could possibly need for a cosy weekend away. It has a beautiful bedroom with a double bed, a kitchen area, and a gorgeous balcony that overlooks the wood (basically the ideal morning coffee spot). It's such a peaceful and calming place to be, and I love that every function of the treehouse has been designed to be kind on the environment. Most of what you see inside has been created from the surrounding wood – there's a compost toilet, and the log burner in the living area is the only source of heat! You're provided with enough logs and fire lighters for the weekend which is super cosy and wholesome because it gives you something practical to focus on rather than reaching for your phone. We packed enough food for the weekend so we didn't need to visit a local shop or leave the woods for the entirety of our stay. We spent our time walking (getting very muddy and wet), reading, listening to playlists, and we even managed to complete a jigsaw…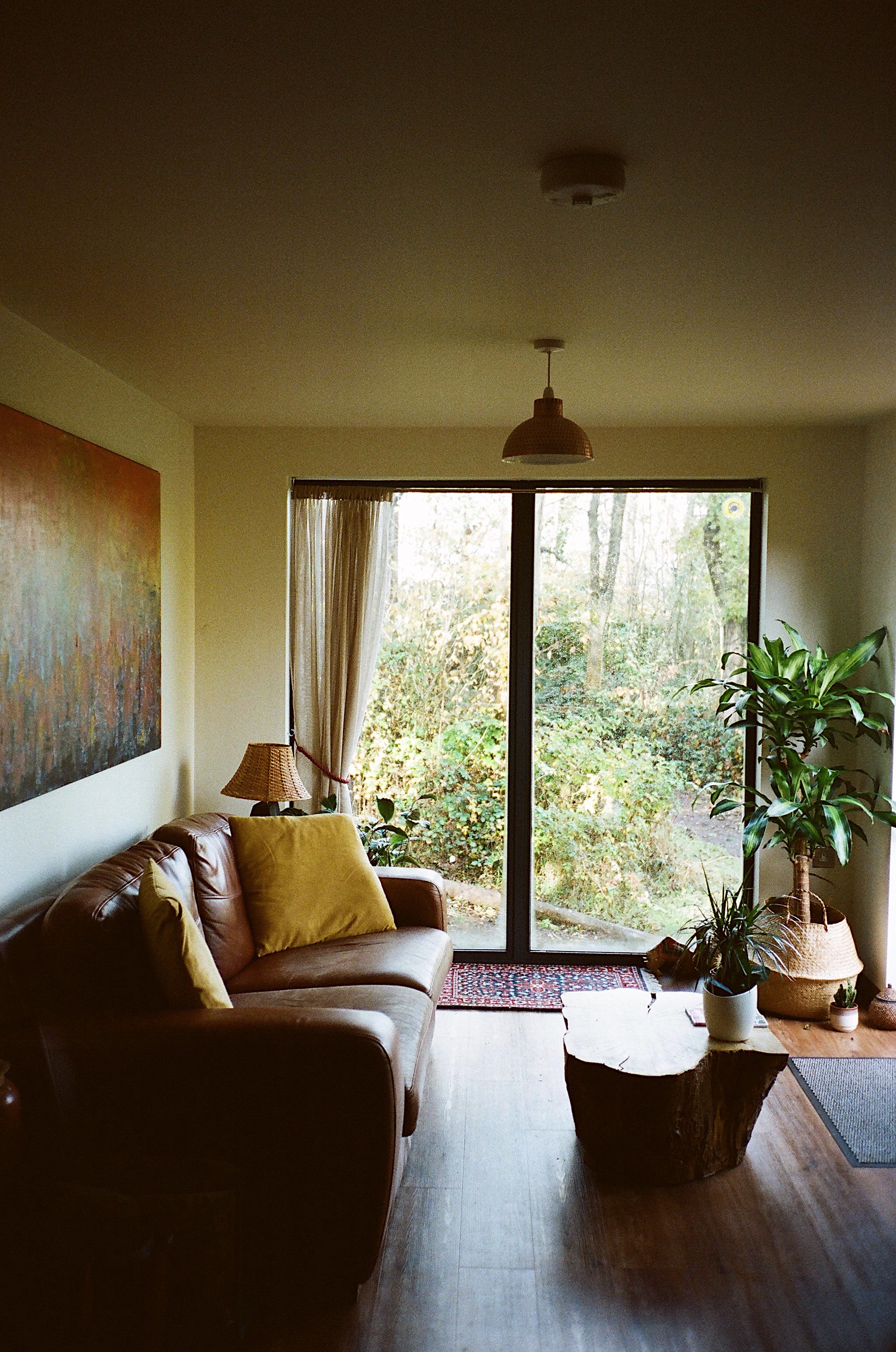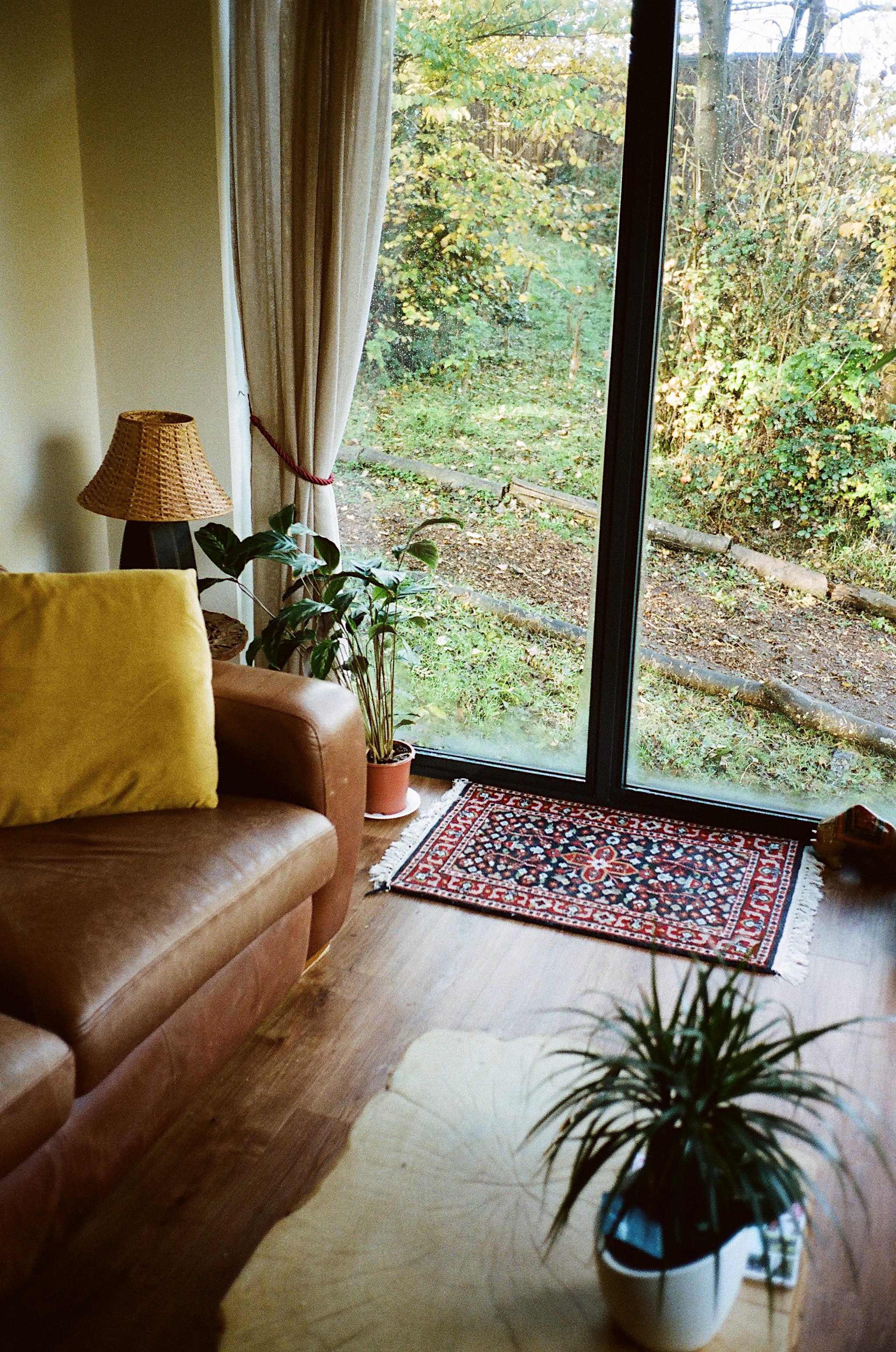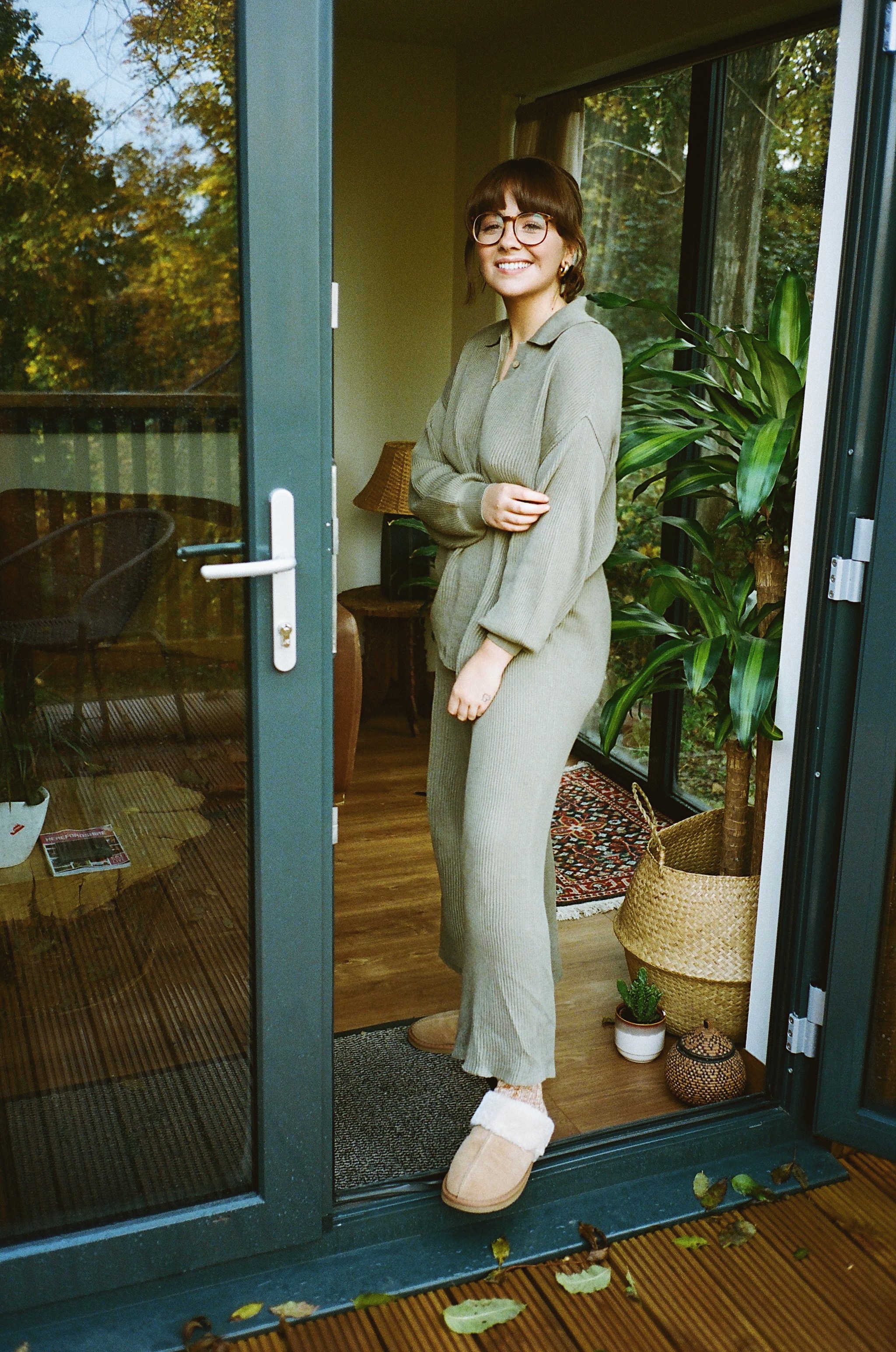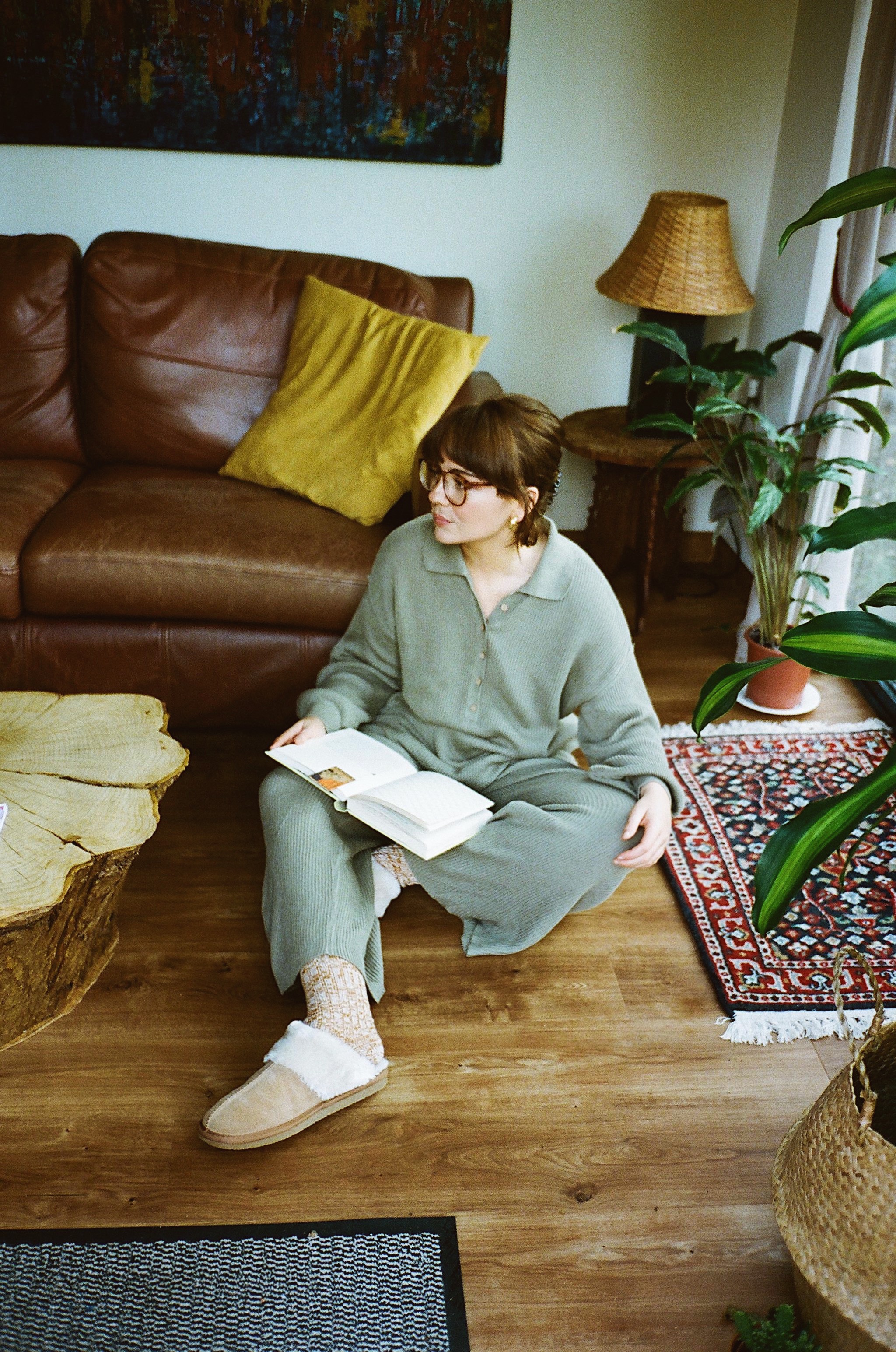 I did have to do a bit of work whilst we were there but only for the first afternoon – I had a campaign with Free People to shoot which was ideal because the outfits suited the nature of the trip perfectly. Everything I'm wearing in these film snaps is FP so I'll leave links to all of the pieces below as always! 
One of my favourite pieces has to be this Argyle cardigan – it's so so cosy but also reminds me of a recent shoot that Timothee Chalamet did where he was basically wearing the exact same cardigan. It was actually this shoot for GQ and the shoot location appears to be set in the woods with some kind of cosy cabin/treehouse in the background. It was definitely the perfect inspiration for this shoot… what can I say? We are basically kindred spirits… (he pulls off the whole rained on look far better than I do though).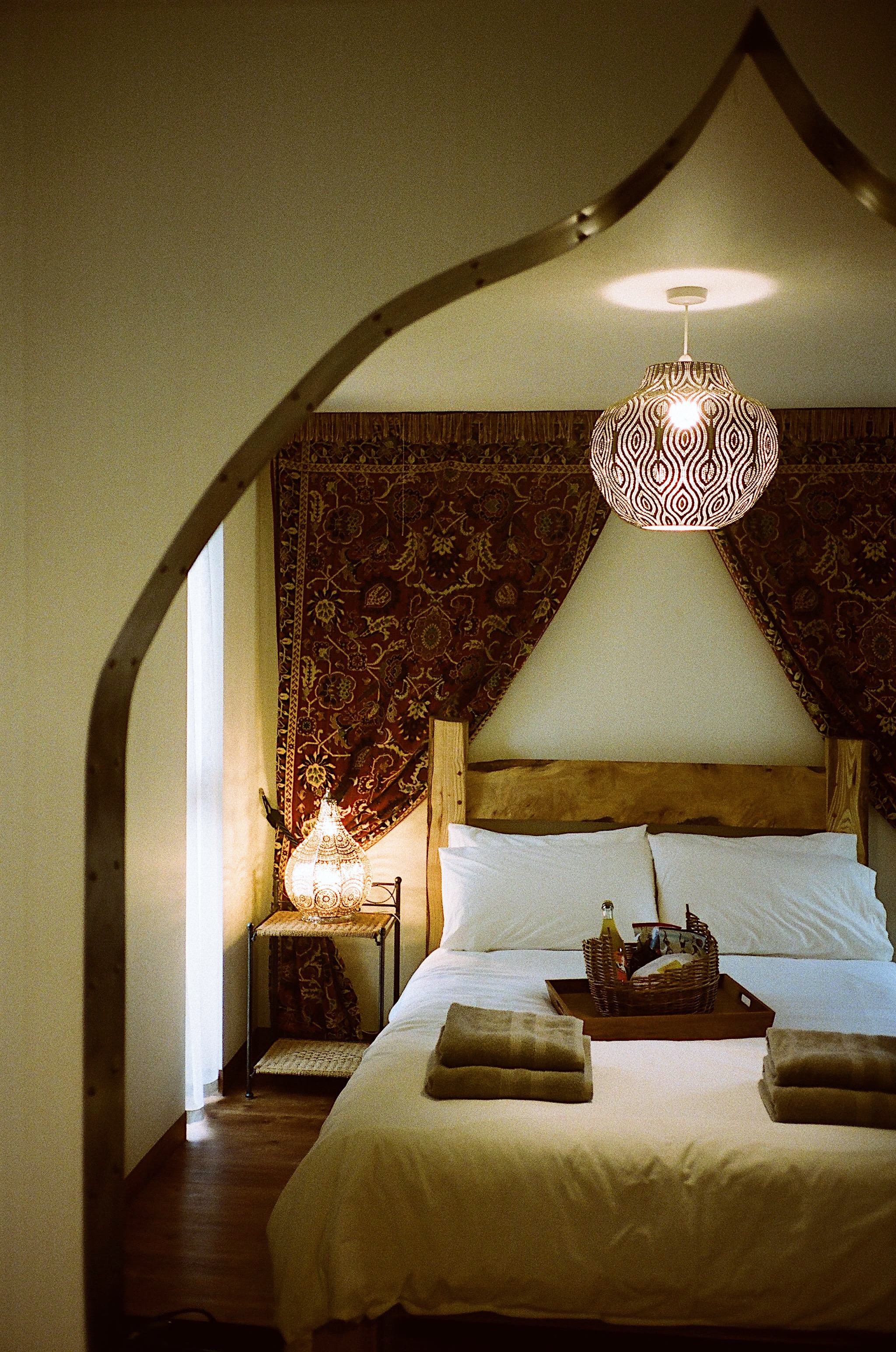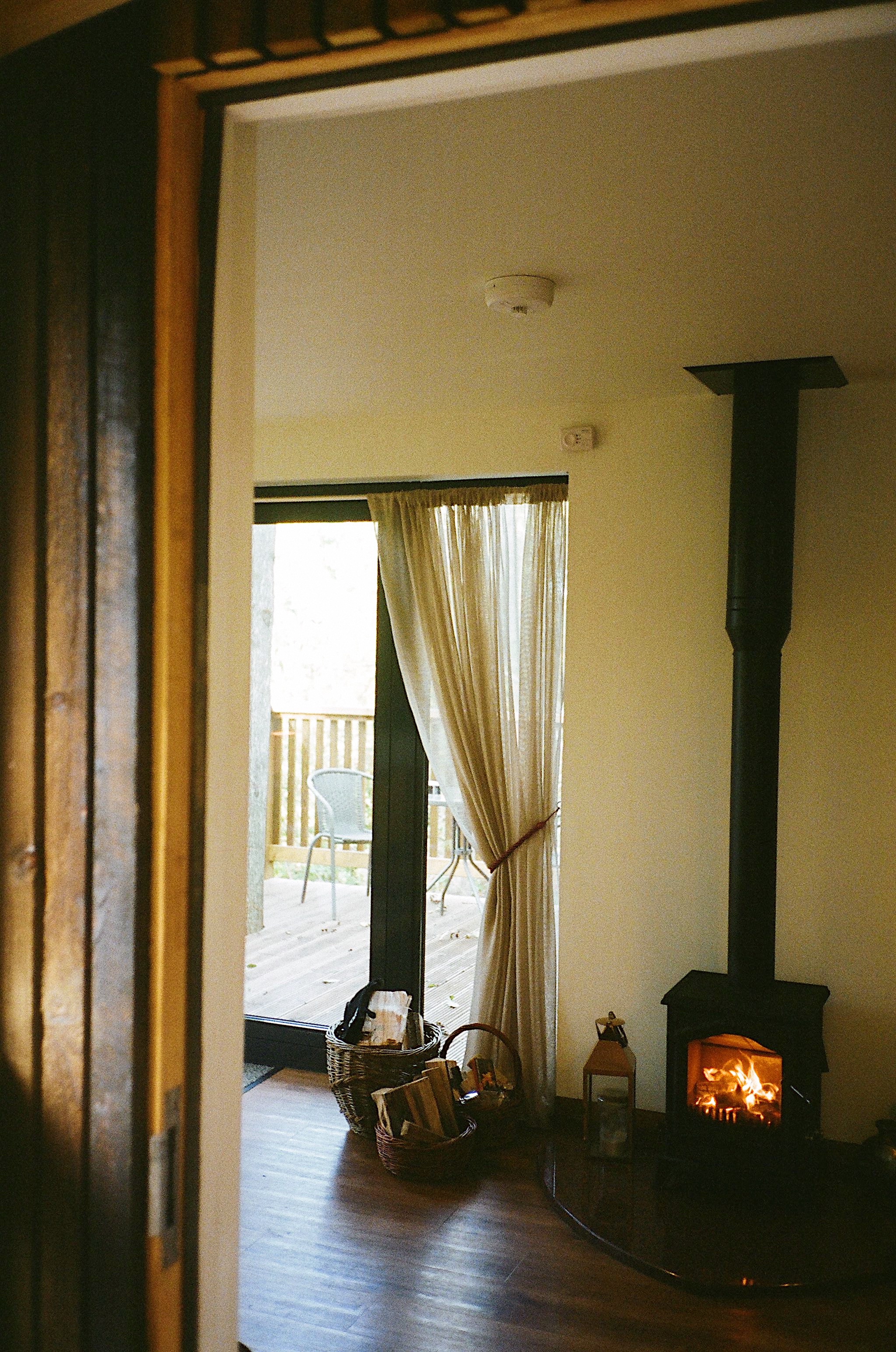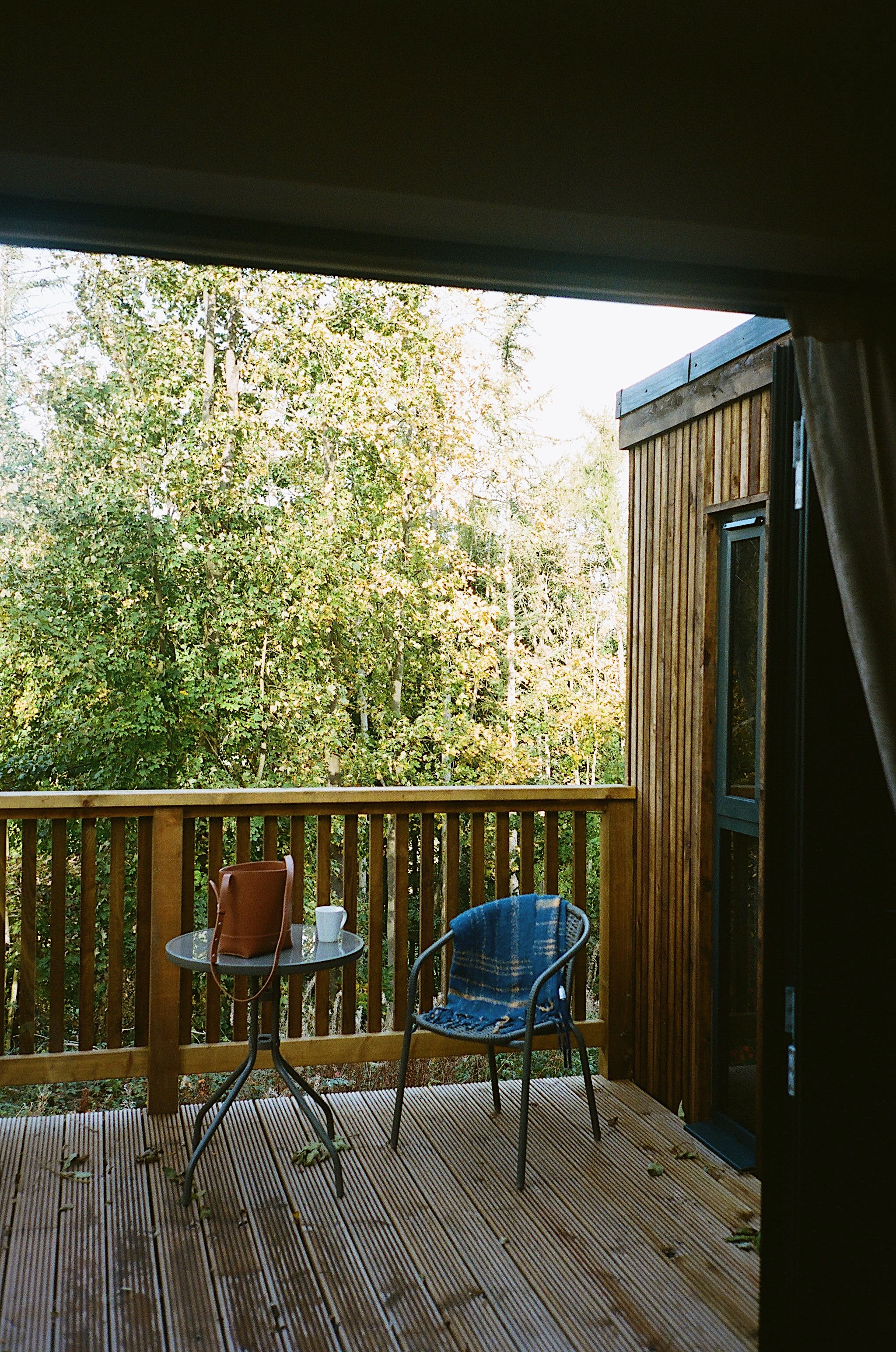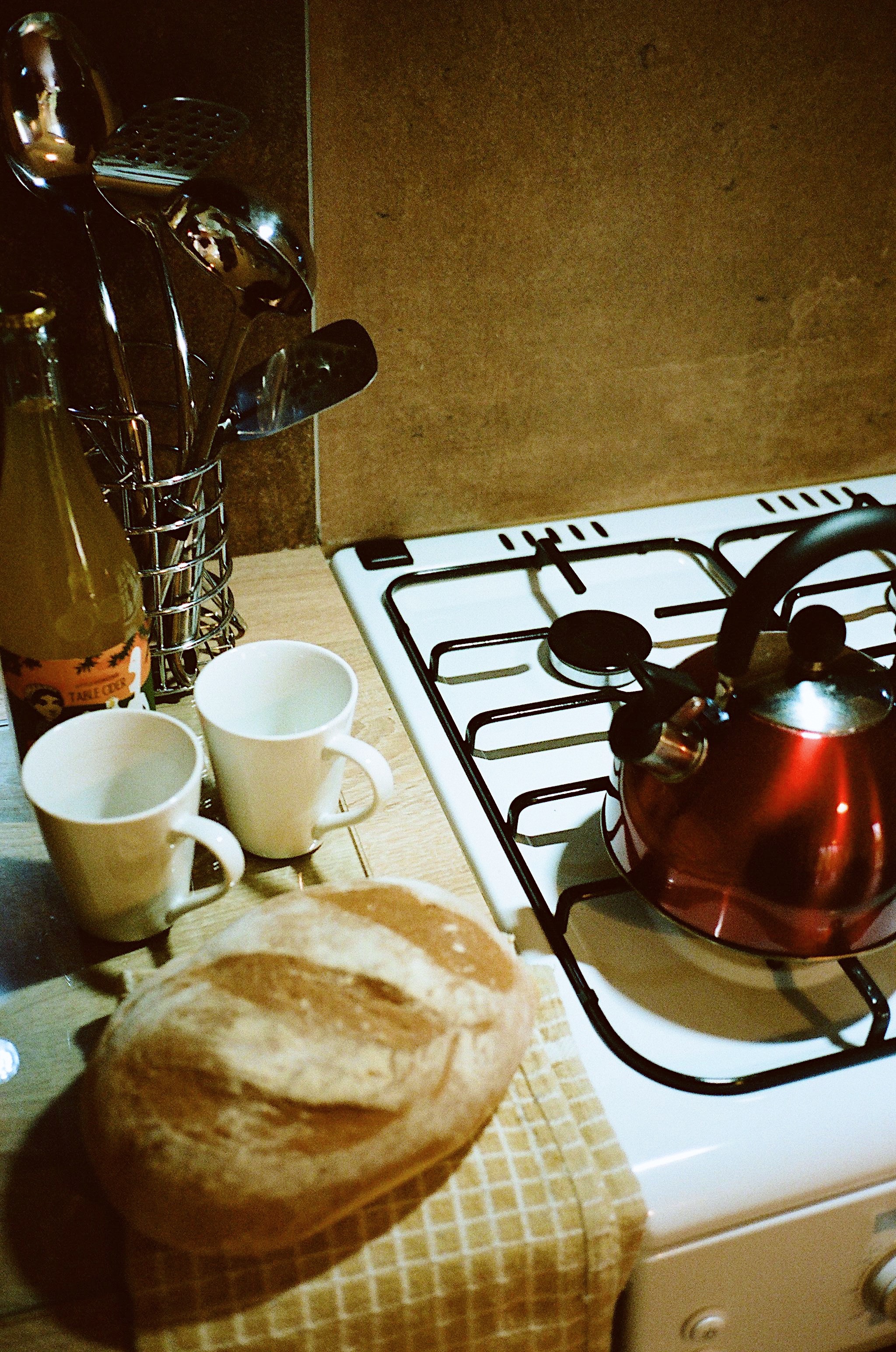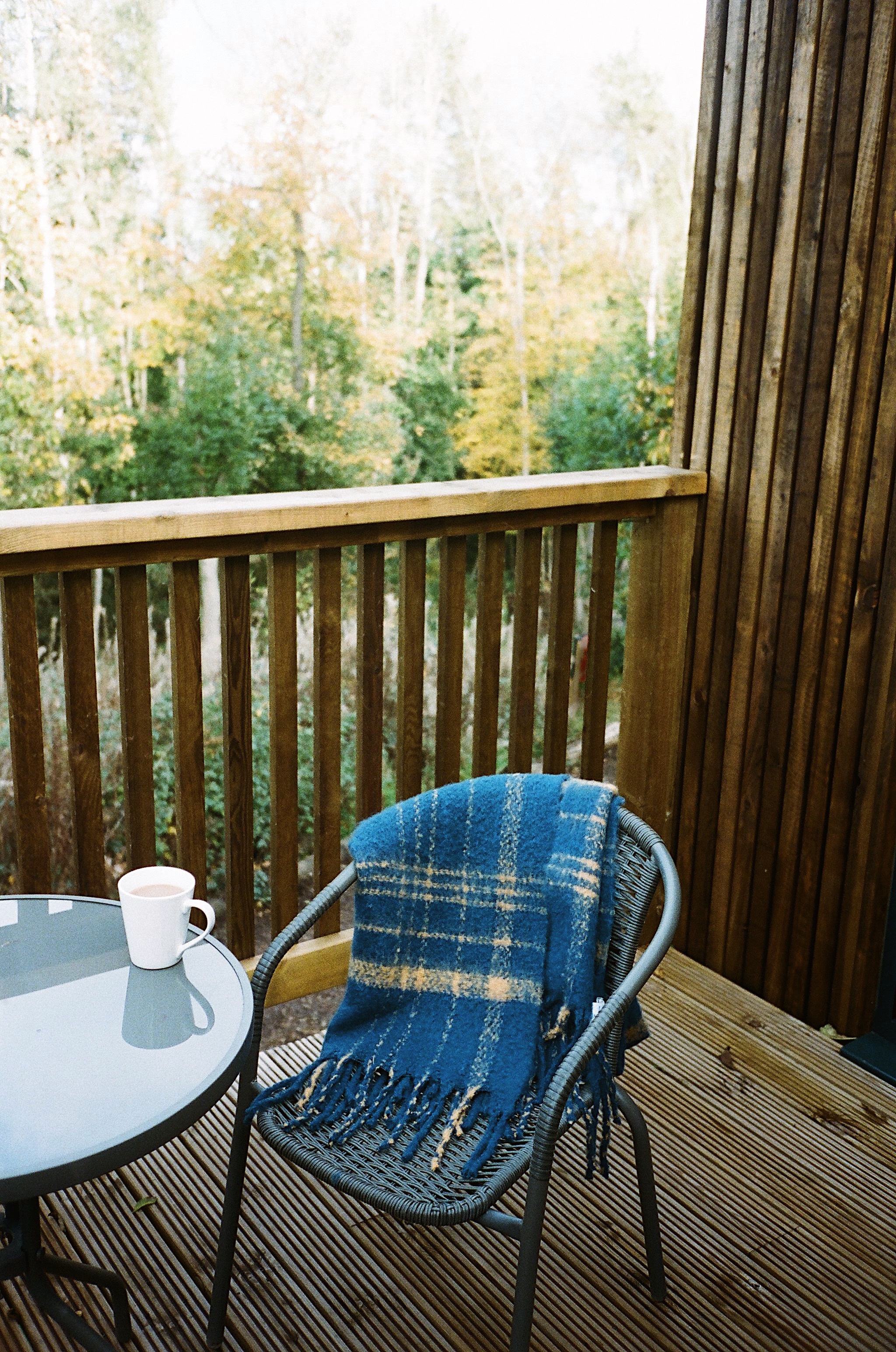 The owners of The Rookery Woods are Heather and Dale who have been working on setting up this place for over a decade – they told us how overgrown the land was when they initially bought it, and it's clear how much love has been poured into every aspect of how this place is run. It was lovely to be greeted by two people who have genuine passion and vision for a sustainable business idea, and I can truly only see this place growing from strength to strength!
There are local places you can visit in terms of eating out but if you're planning a visit anytime soon, I strongly recommend just taking everything you need with you and forgetting the world outside the woods for a little while. It's definitely the perfect place to indulge in simple pleasures – flushed cheeks from the log burner and toasted marshmallows in the evening…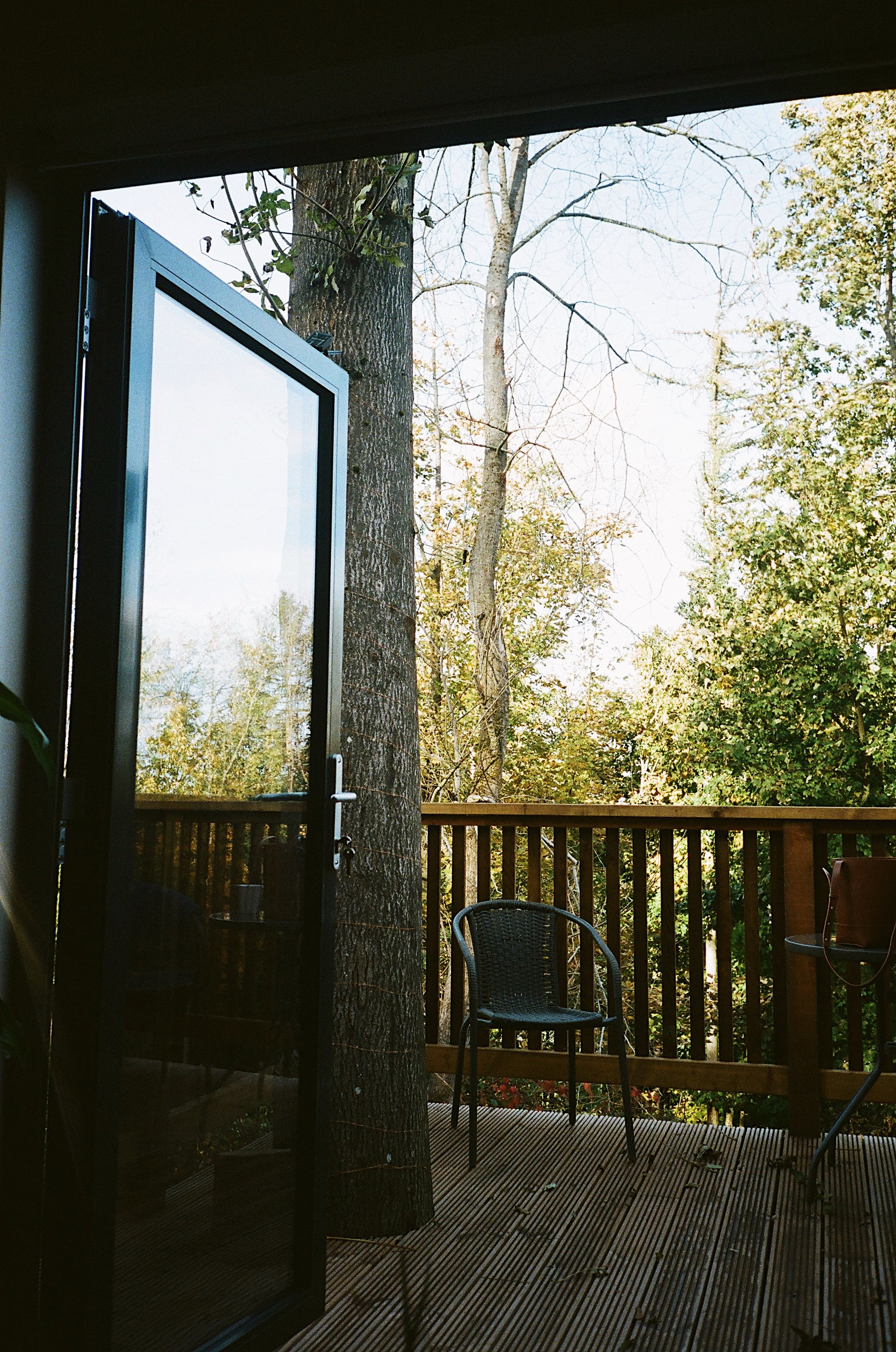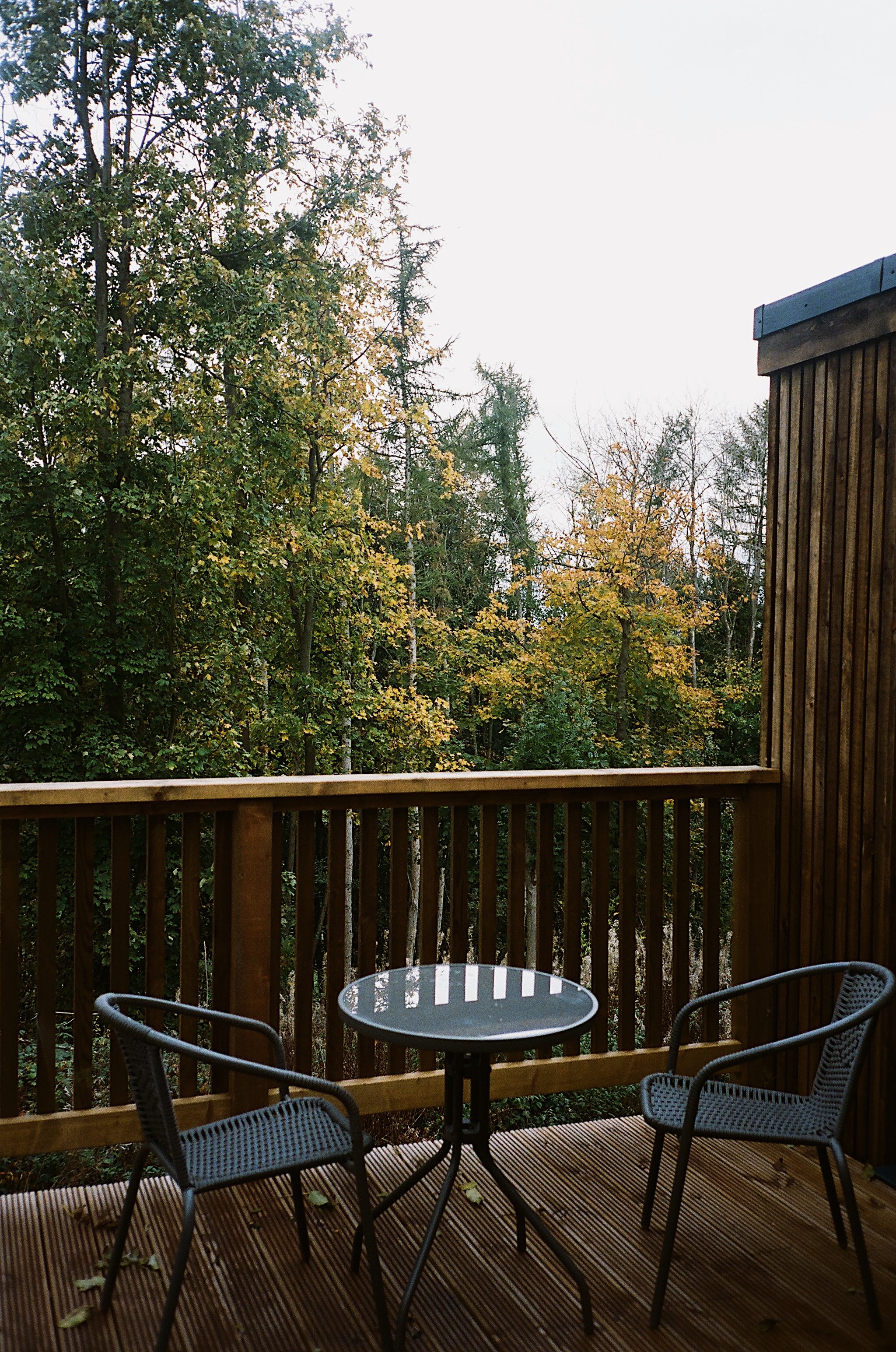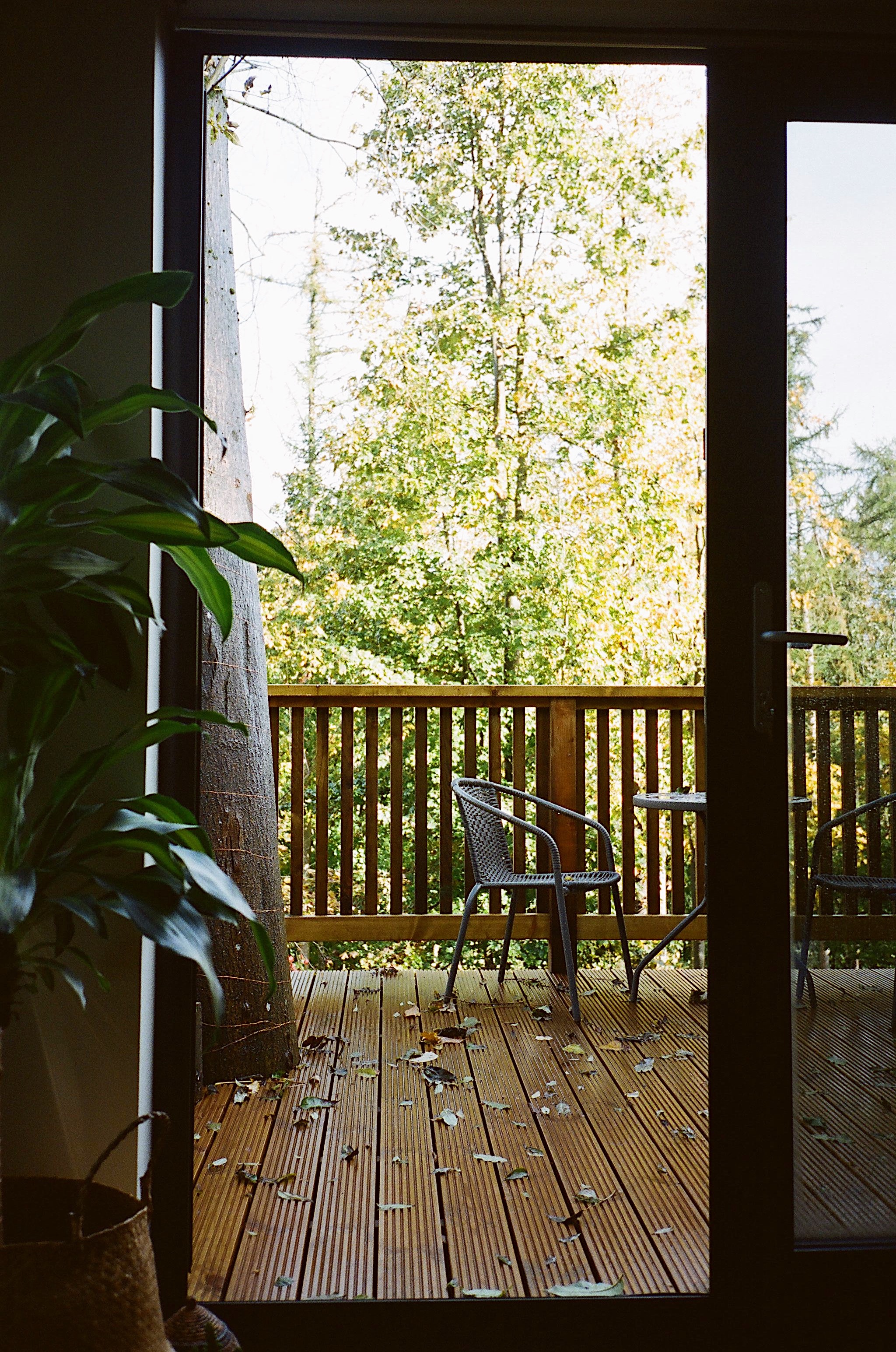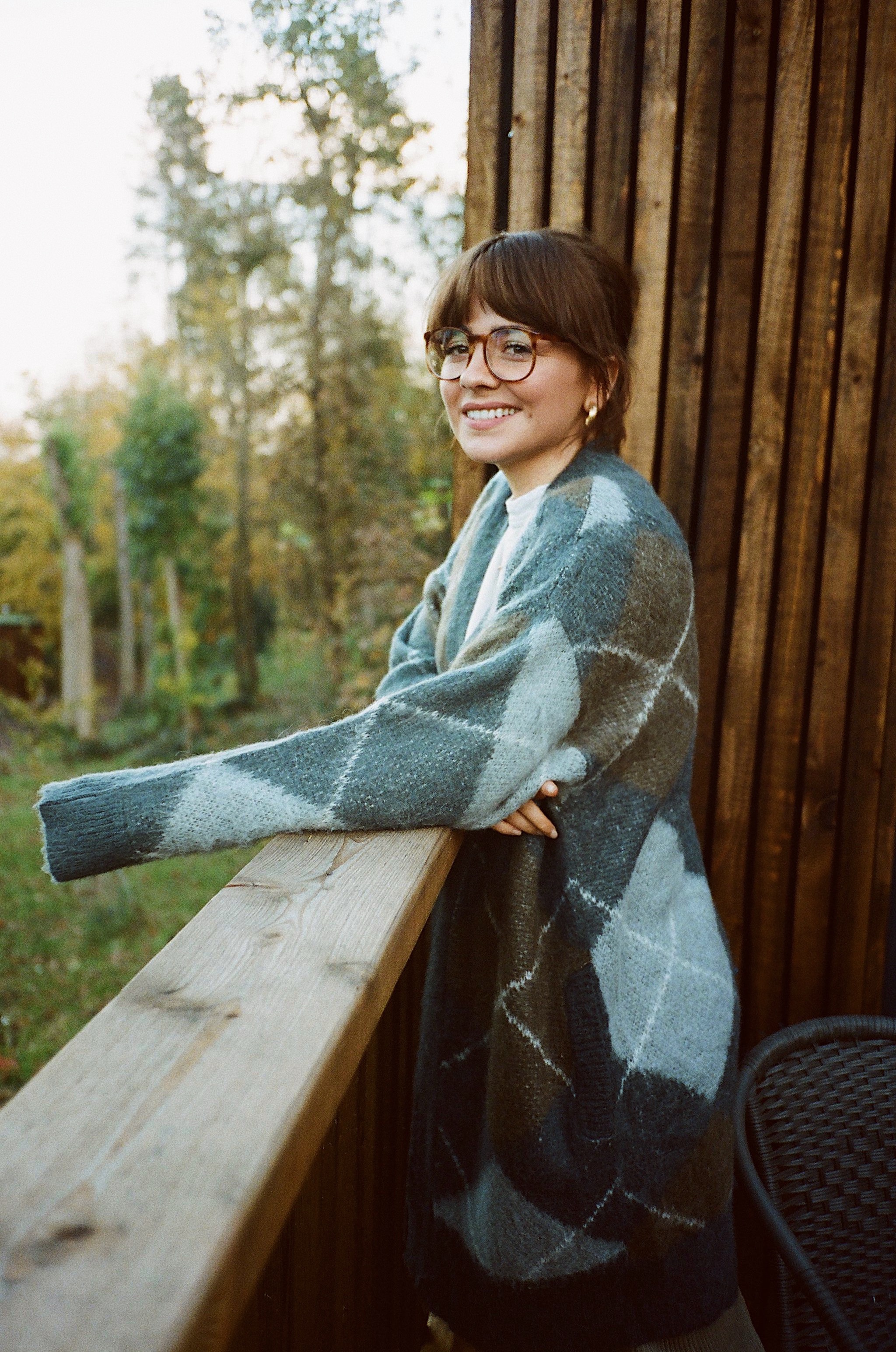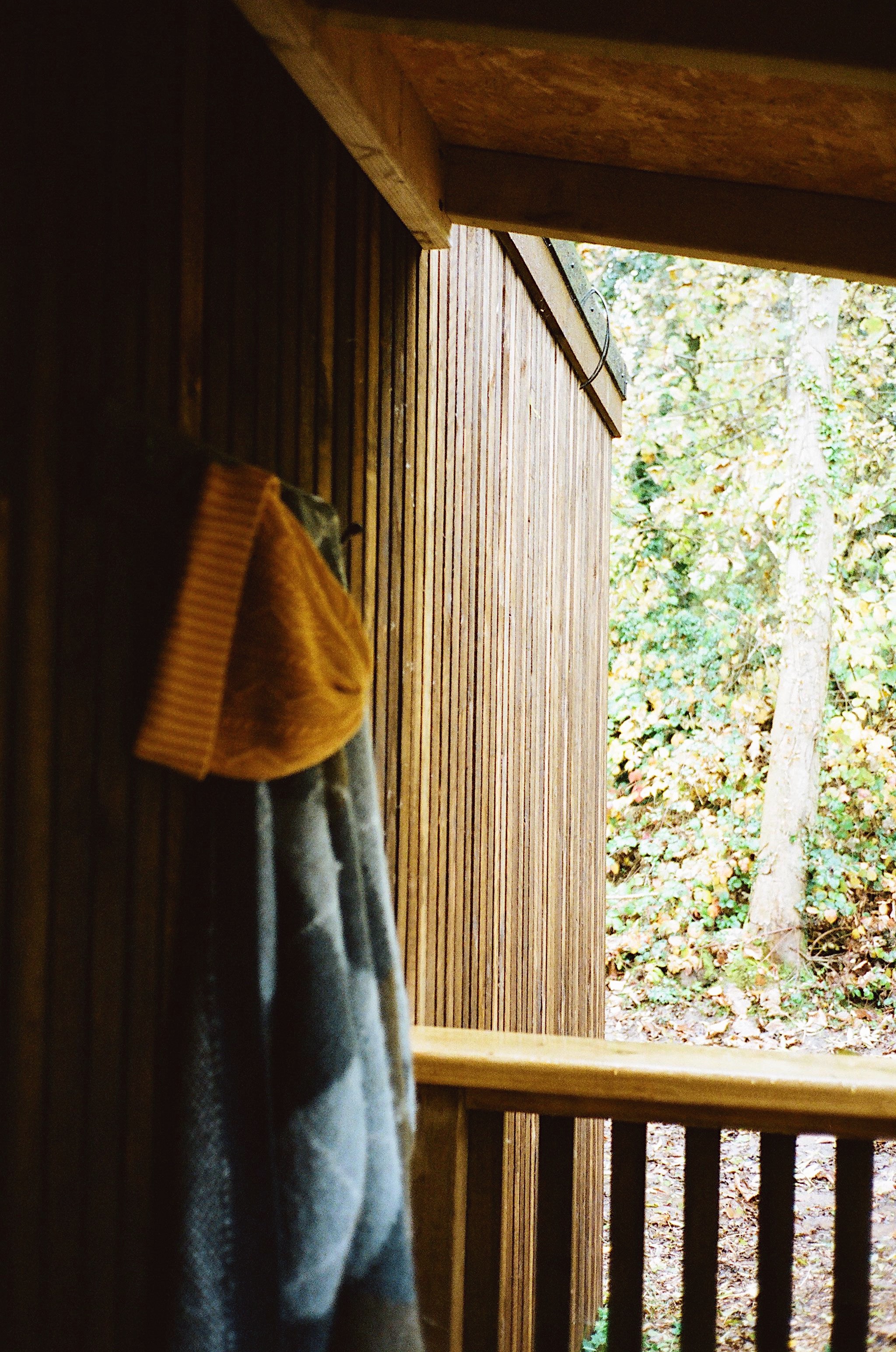 It was so lovely to get away and tick something off my bucket list amongst the madness of this year! I really cherish being able to travel as part of my job so being stuck in the same place for most of this year has taken it's toll on my creative drive. I rely so much on moving around in order to create new content but the stillness of the past few months has really made me treasure opportunities like this in a whole new way…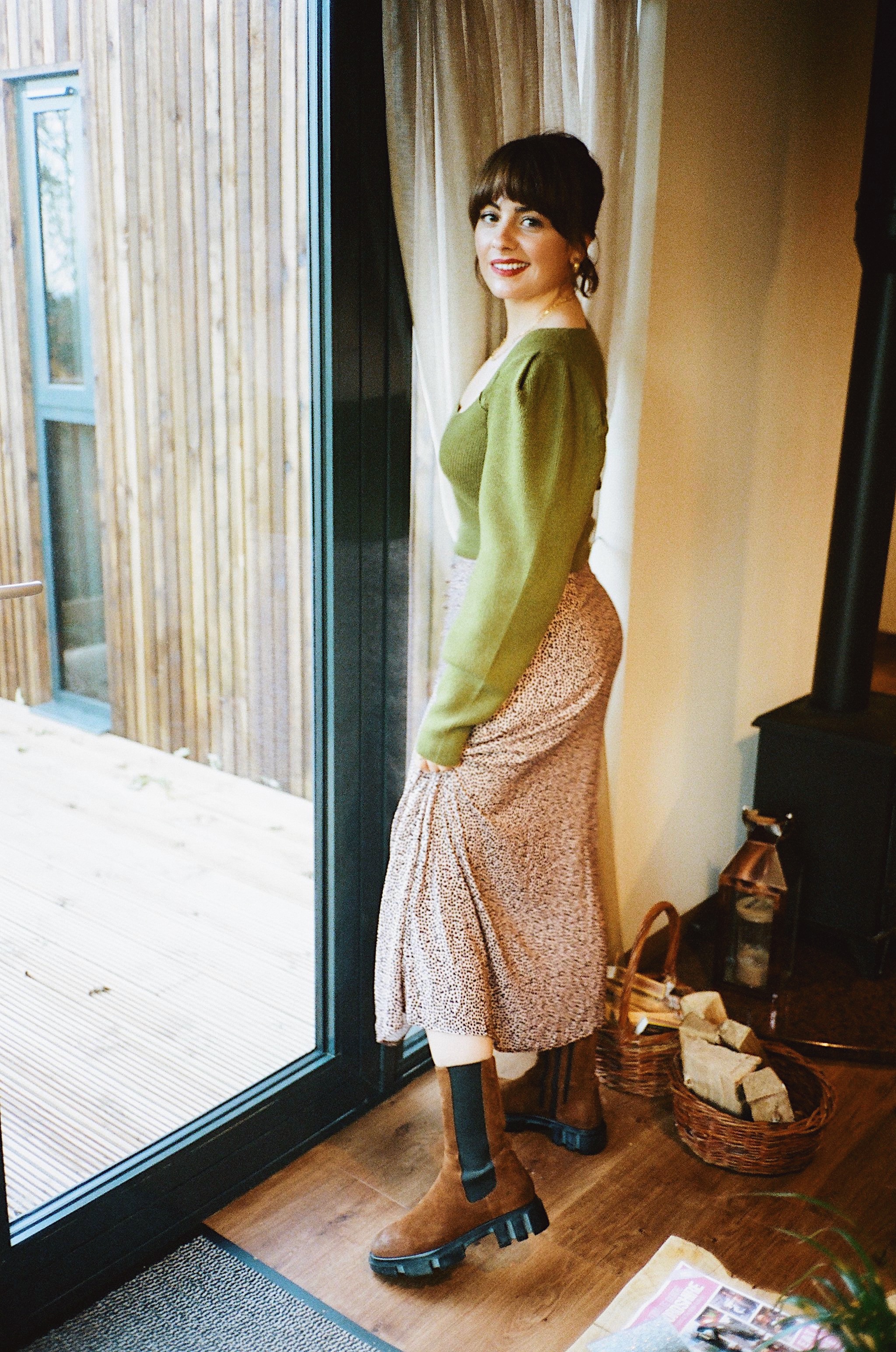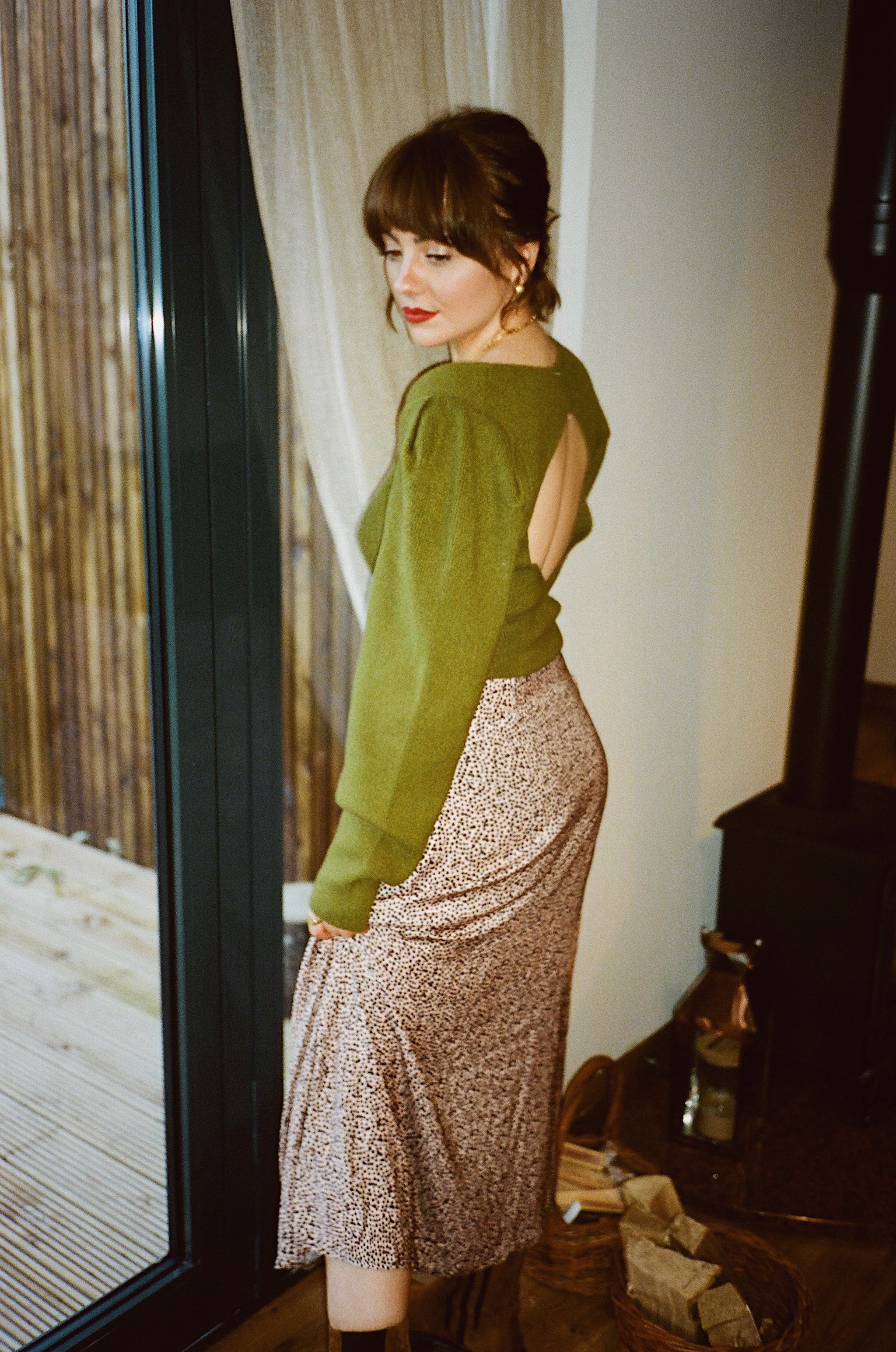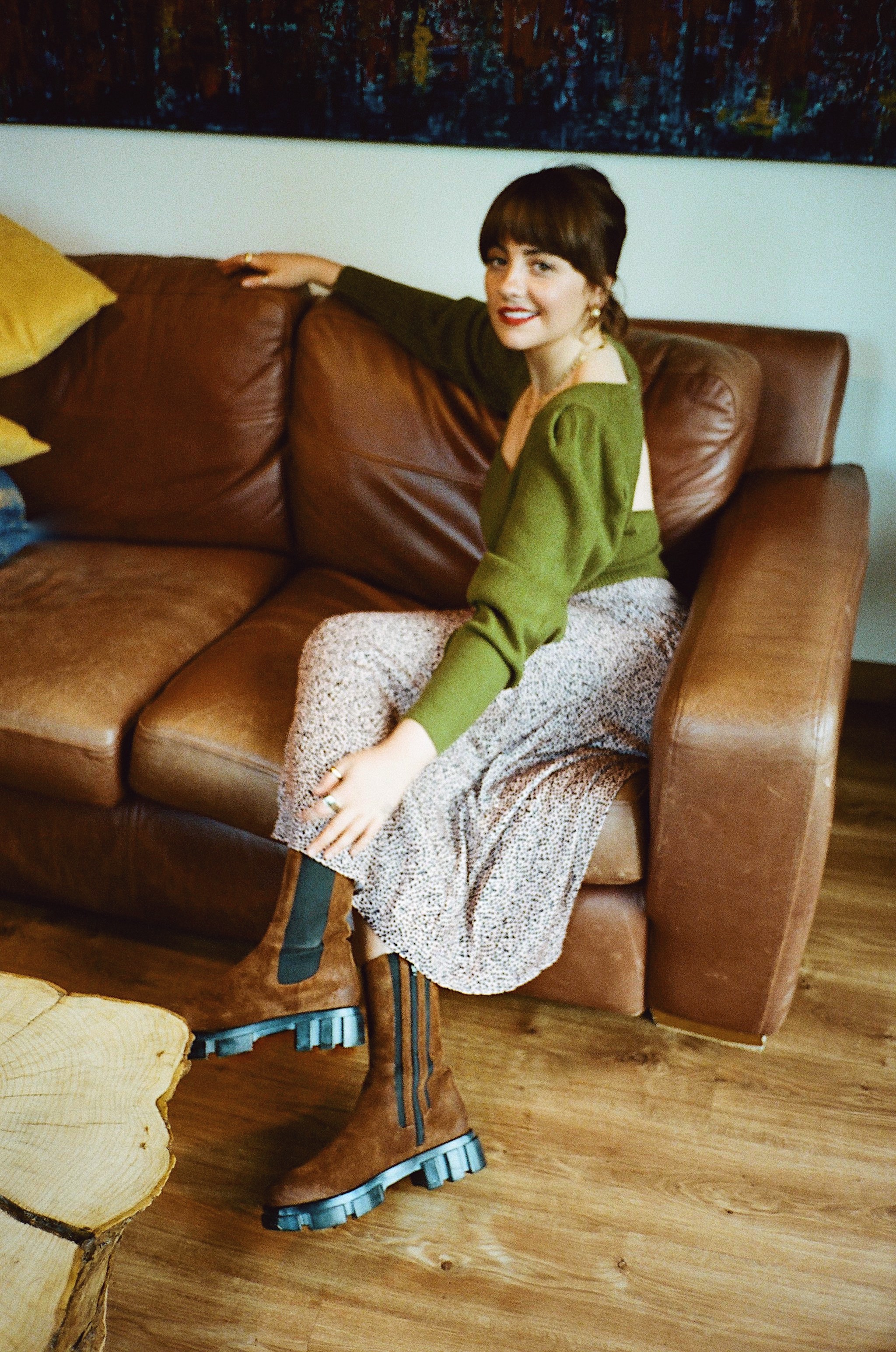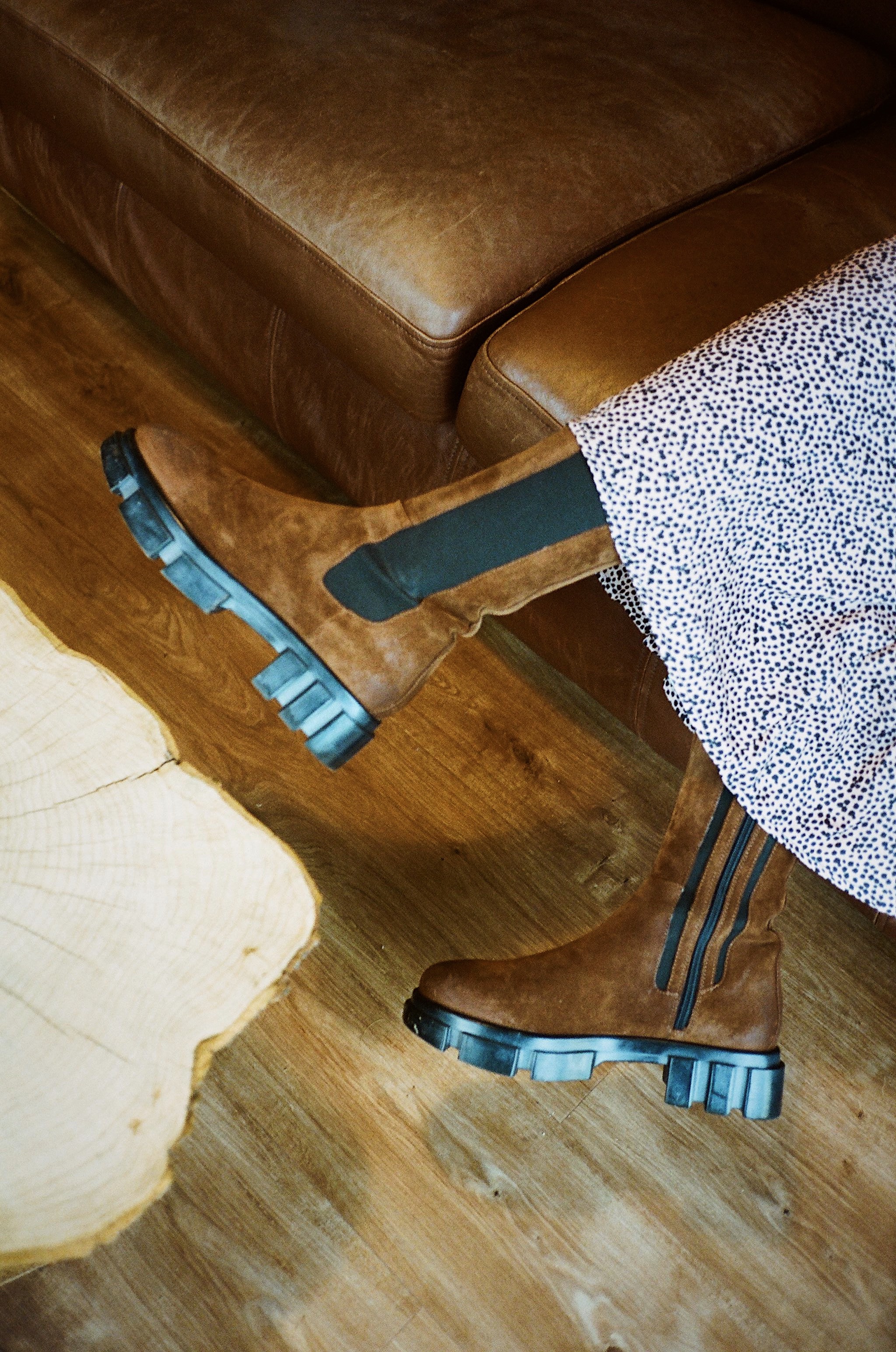 I hope that when I look back at this year, I'll remember exploring new parts of the world around me without heading to an airport or planning for weeks in advance. I hope I'll remember the last minute plans, the bumpy car journeys, the quiet moments curled up on the sofa somewhere cosy with a book, and the promise of being firmly in the present (if nothing else)…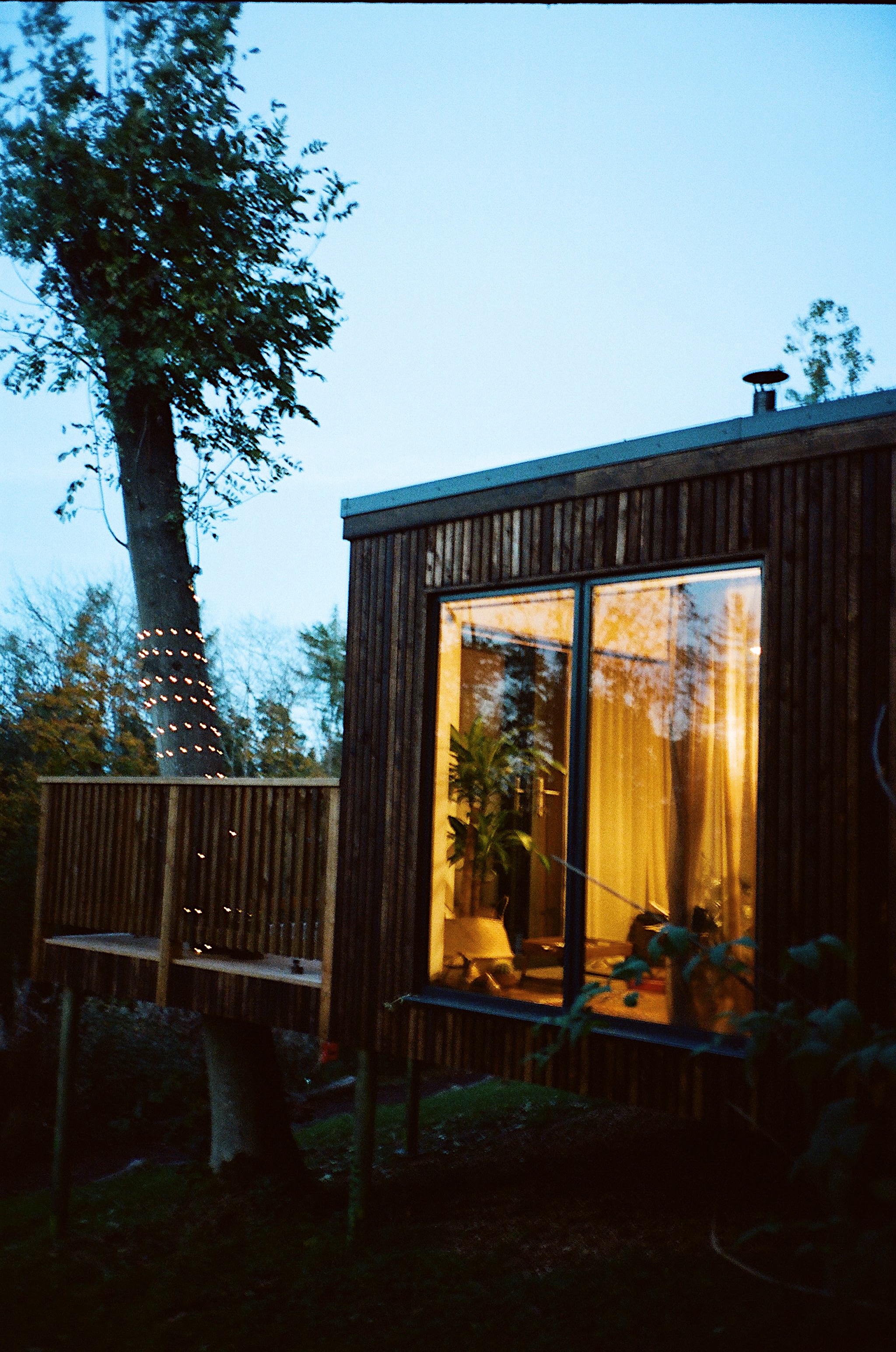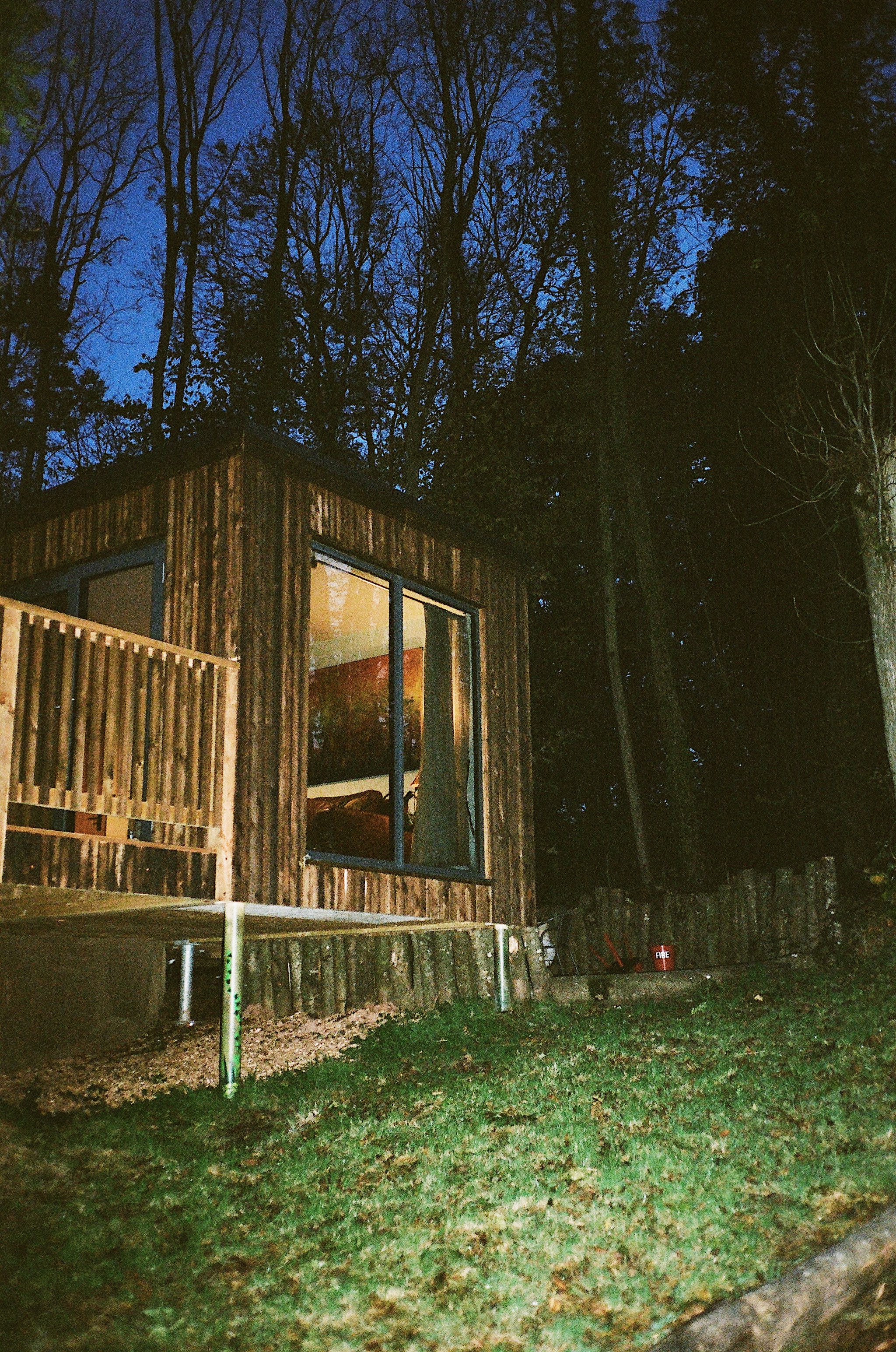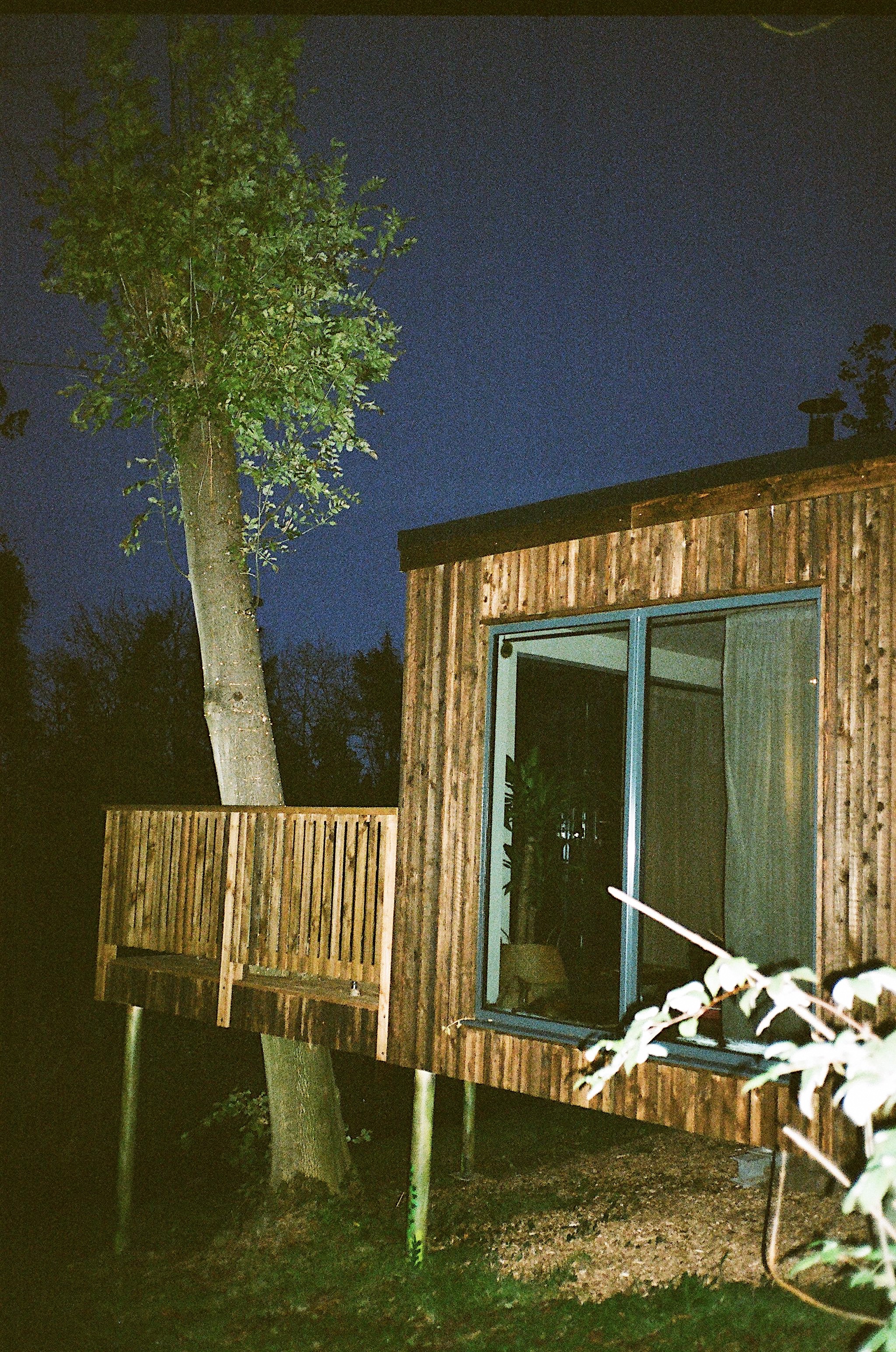 ---
Photographs taken on film
You can browse the Canopy & stars website for more locations here! 
SHOP THE LOOK