It's Halloween week as I'm typing this blog post and it's been raining for what feels like a month! It's sort of been the week that I've needed in a way – zero excuse to venture outside, some solid laptop time to catch up on blog posts, followed by slow evenings with a tonne of candles and some cosy Halloween films…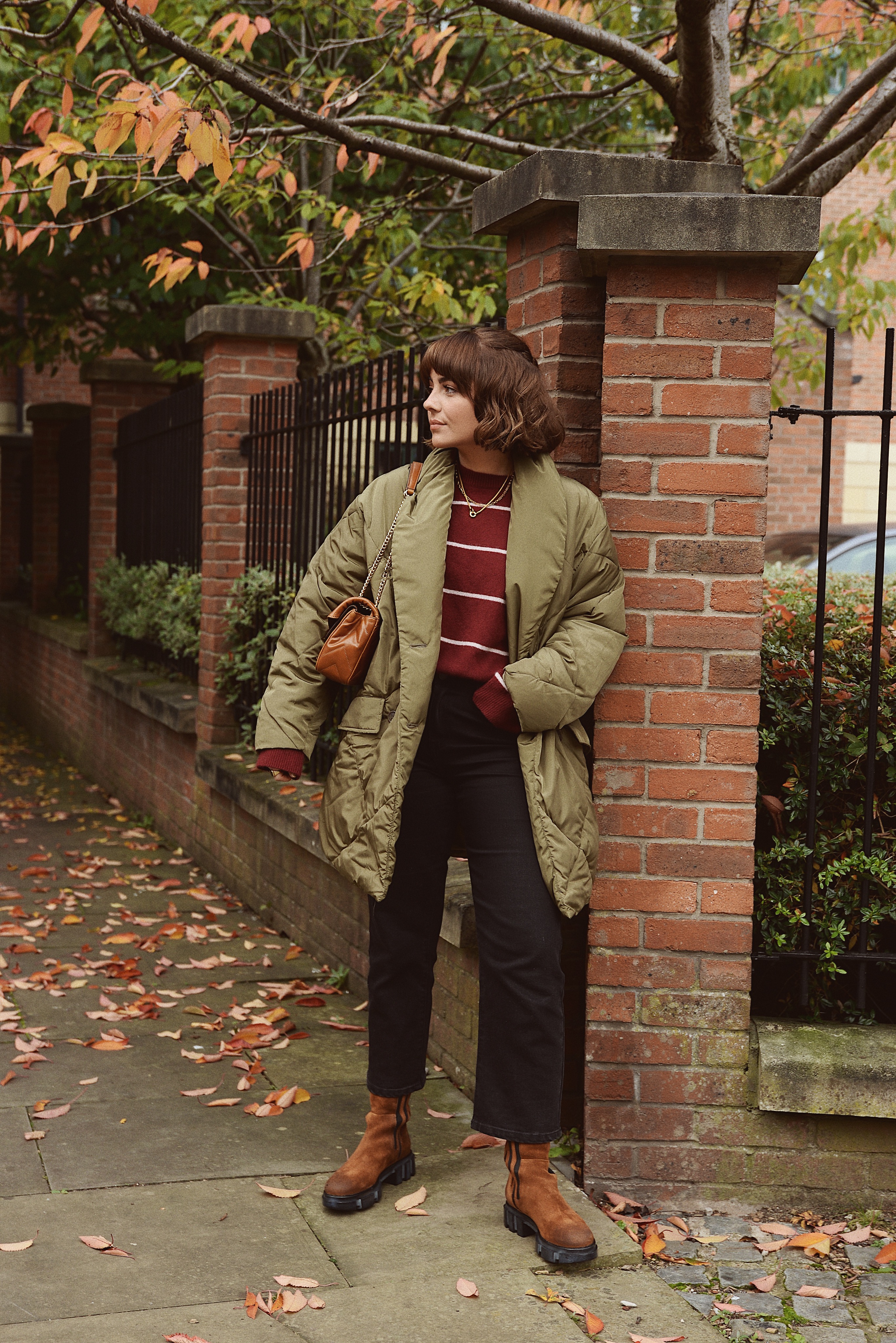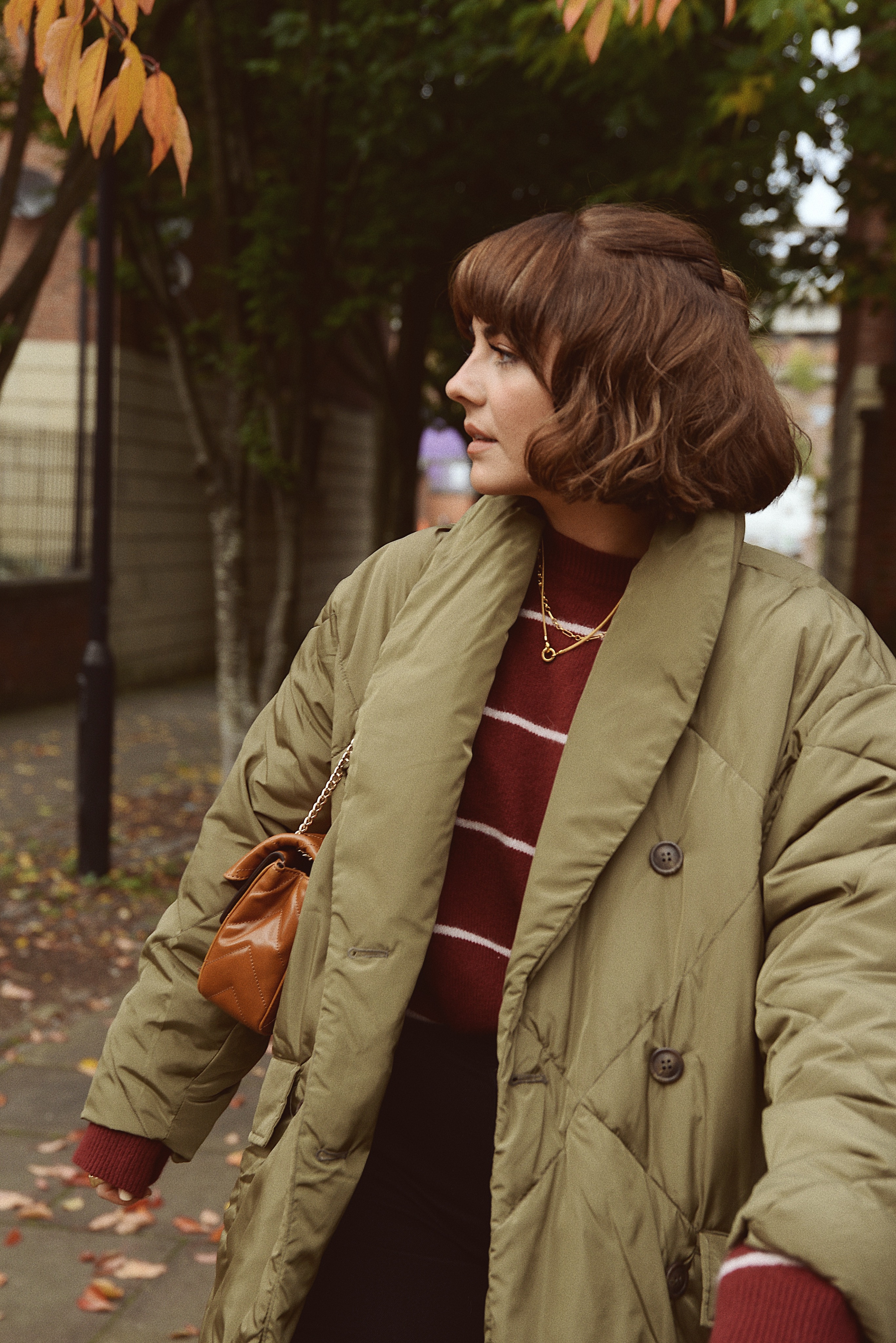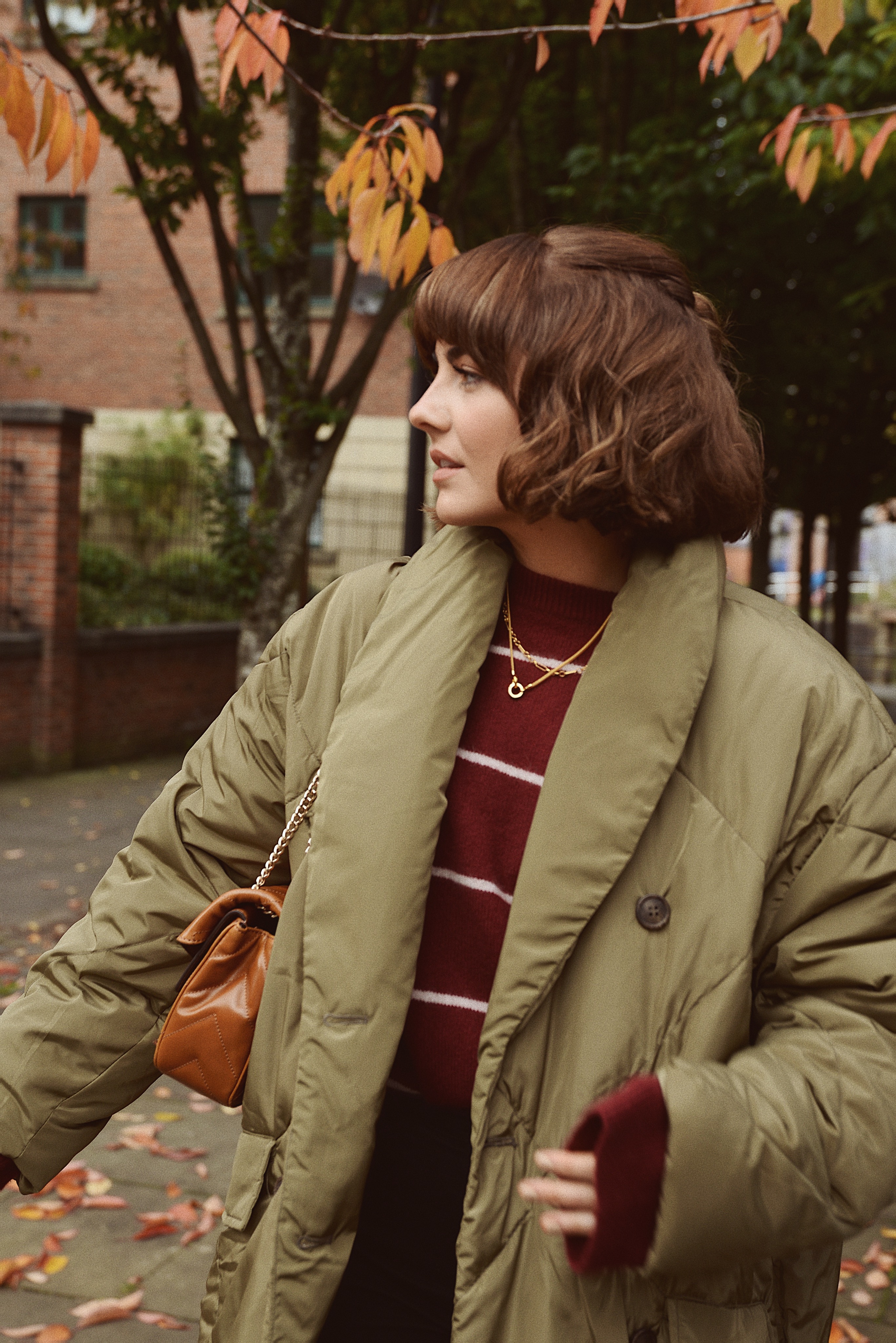 No fancy Halloween plans over here as far as the upcoming weekend in concerned – just a bit of pumpkin carving, treacle tart making, and definitely bit of a movie marathon. I believe the new adaptation of The Witches is available to rent so I think that will also be on the agenda!
I really don't mind the gloomy weather when I have work to get stuck into as I find it weirdly motivating. That being said, I do have some projects that I need to shoot next week so I hope things start to brighten up a bit soon (the joys of being a blogger at this time of year). Sophia and I also recorded a new episode of the On The Outskirts this week so that will be available to listen to soon! We didn't plan to be gone for over a month but life gets in the way sometimes and I think it's tricky to be consistent with anything this year. Fear not, we are back on track with series two so we look forward to keeping you company up until the festive season…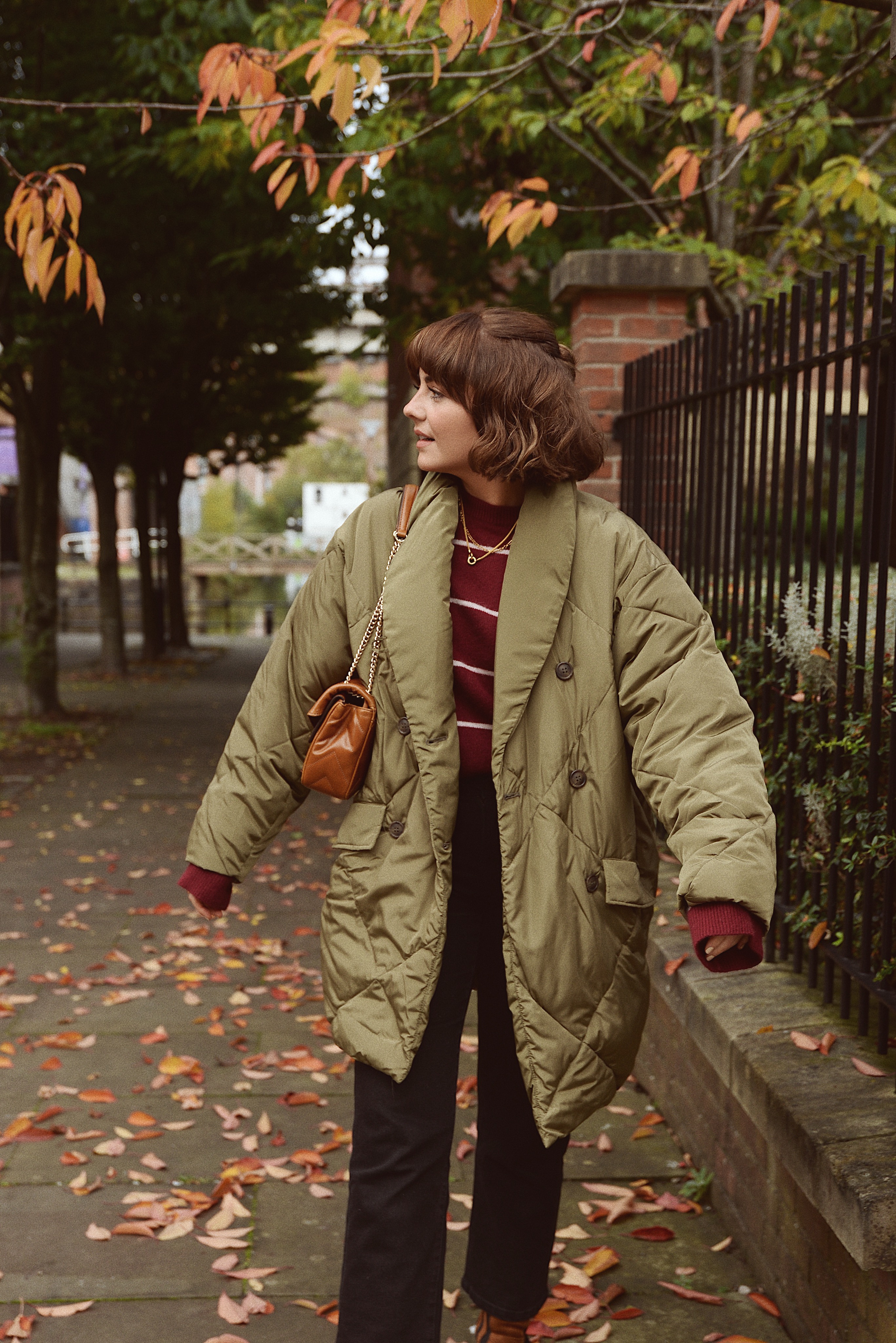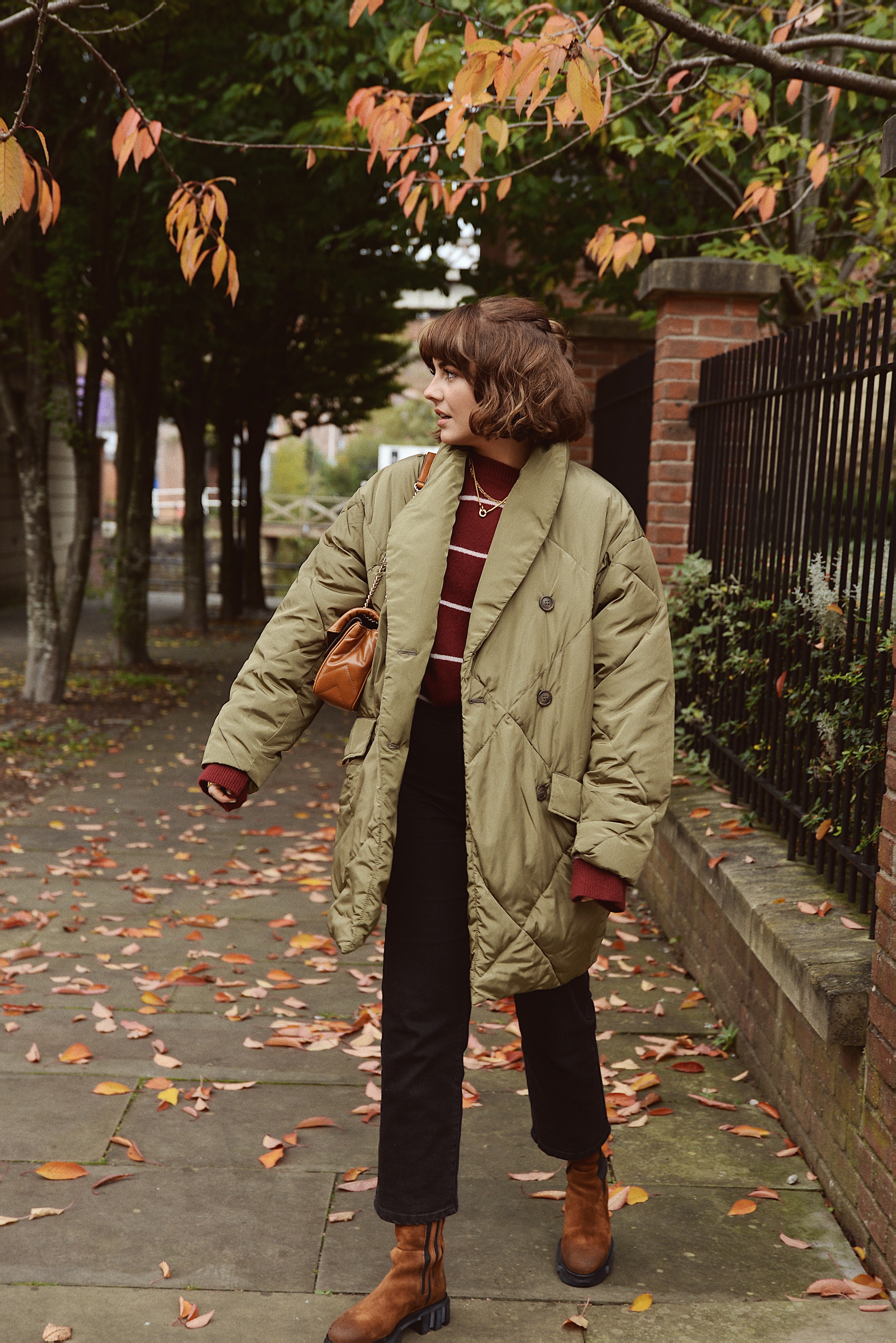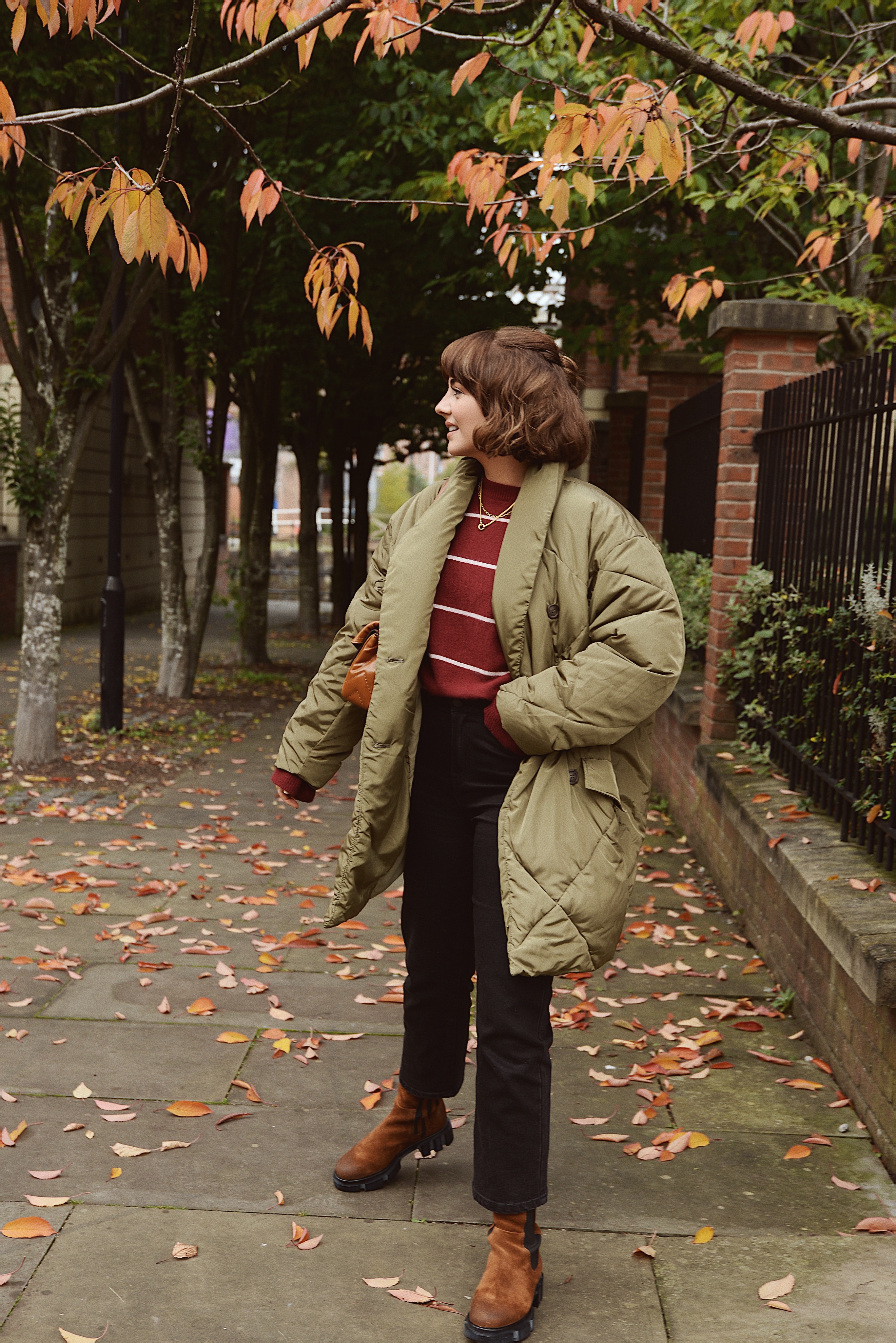 A few notes on this outfit – it's basically what my everyday uniform has consisted of for the past few weeks. I'm already trapped firmly in the jeans and a jumper phase of autumn and I can't see things changing anytime soon. There's not really much to dress up for at the moment, and even as a casual kinda gal, I do really miss having an event to get ready for…
I think this year will be all about figuring out the 'dressing up to stay in' kind of look, so I'll be shooting a few looks to share with you guys around December time (it's crazy that we are almost in November!). Anyway, festive outfits aside, the puffer jacket has well and truly been my best friend as of late. In the past couple of years they have become quite the chic outdoorsy staple for many of us, and as a child of the Nineties, there's something about them that makes me feel very nostalgic and comforted. This Free People one is perfect because it's really oversized and makes me feel like a kid again (I have a size small for reference). It's basically a wearable sleeping bag and I think that's exactly the kind of styling piece we all deserve this year!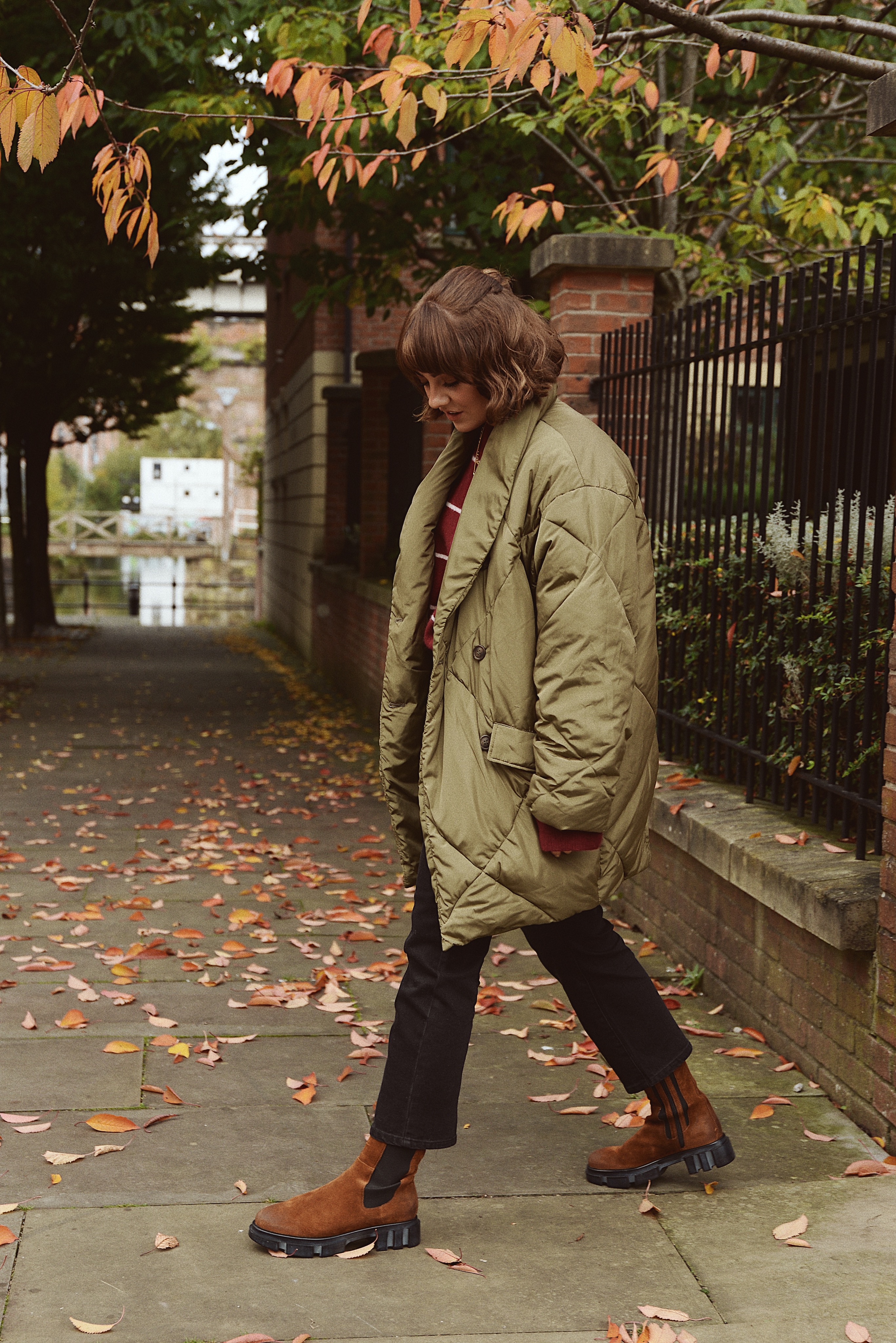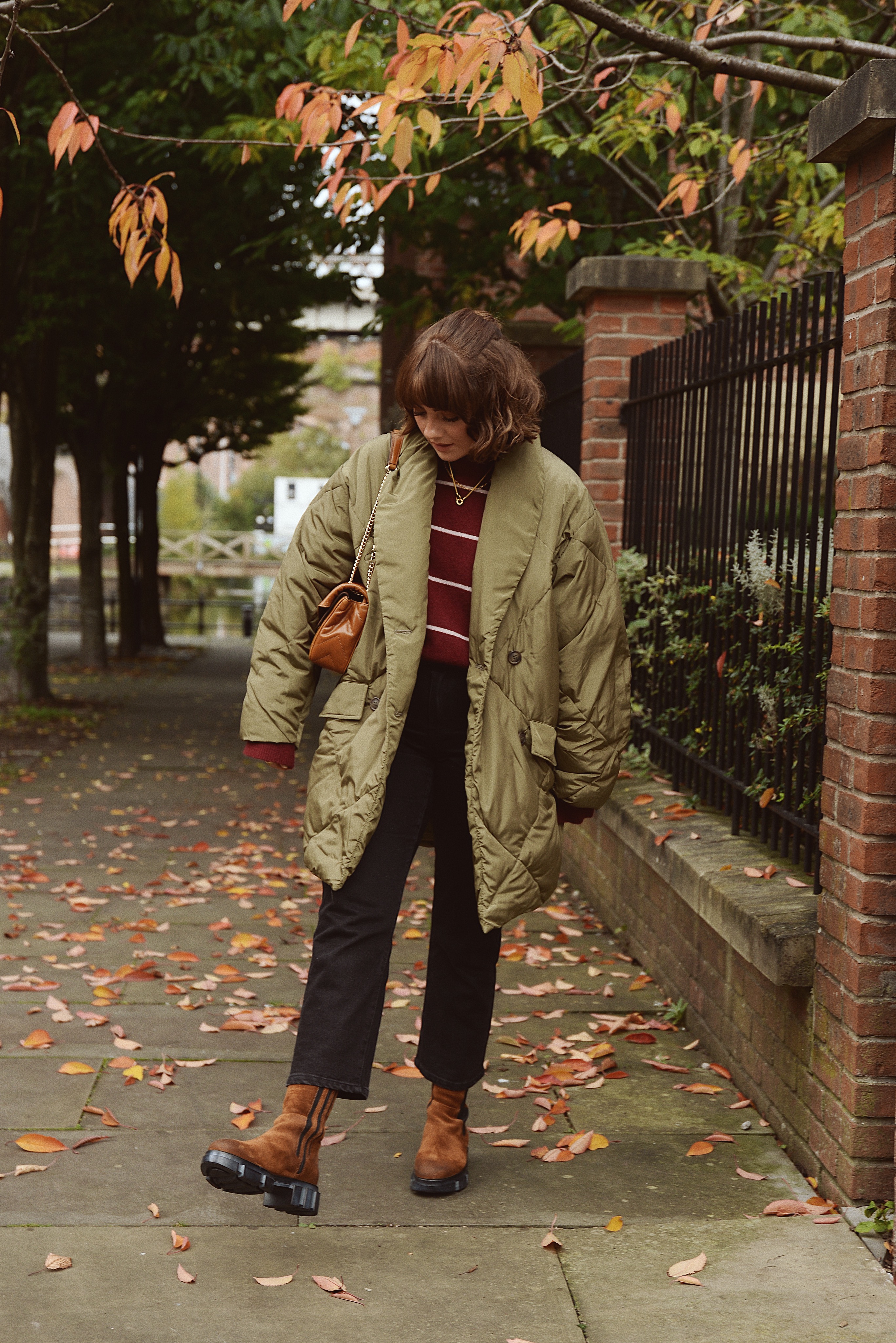 I also just want to say a huge thank you to those of you that read this blog and take the time to reach out and support what I do! It really means the world and it's been a huge privilege to work safely from home this year (even if things have been much slower). It really motivates me to keep pushing myself despite how uninspired I feel sometimes – knowing that there's people who find comfort in these posts really is the most fulfilling part of what I do. 
If you made it this far then I hope you're doing okay and looking after yourself. I'll be back soon with some more posts – including all the details from a recent Treehouse escape! Lots of cosy/wholesome content coming your way…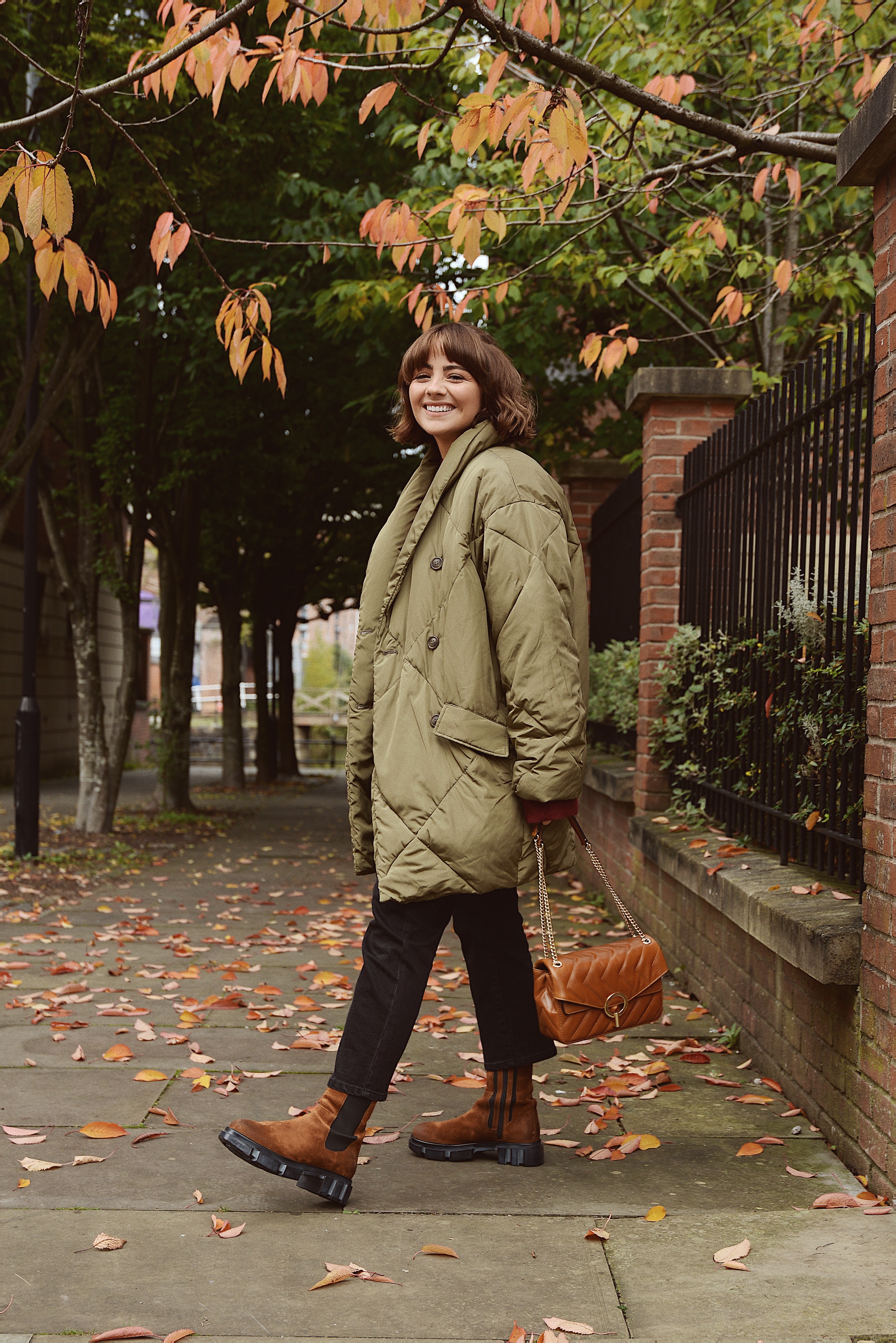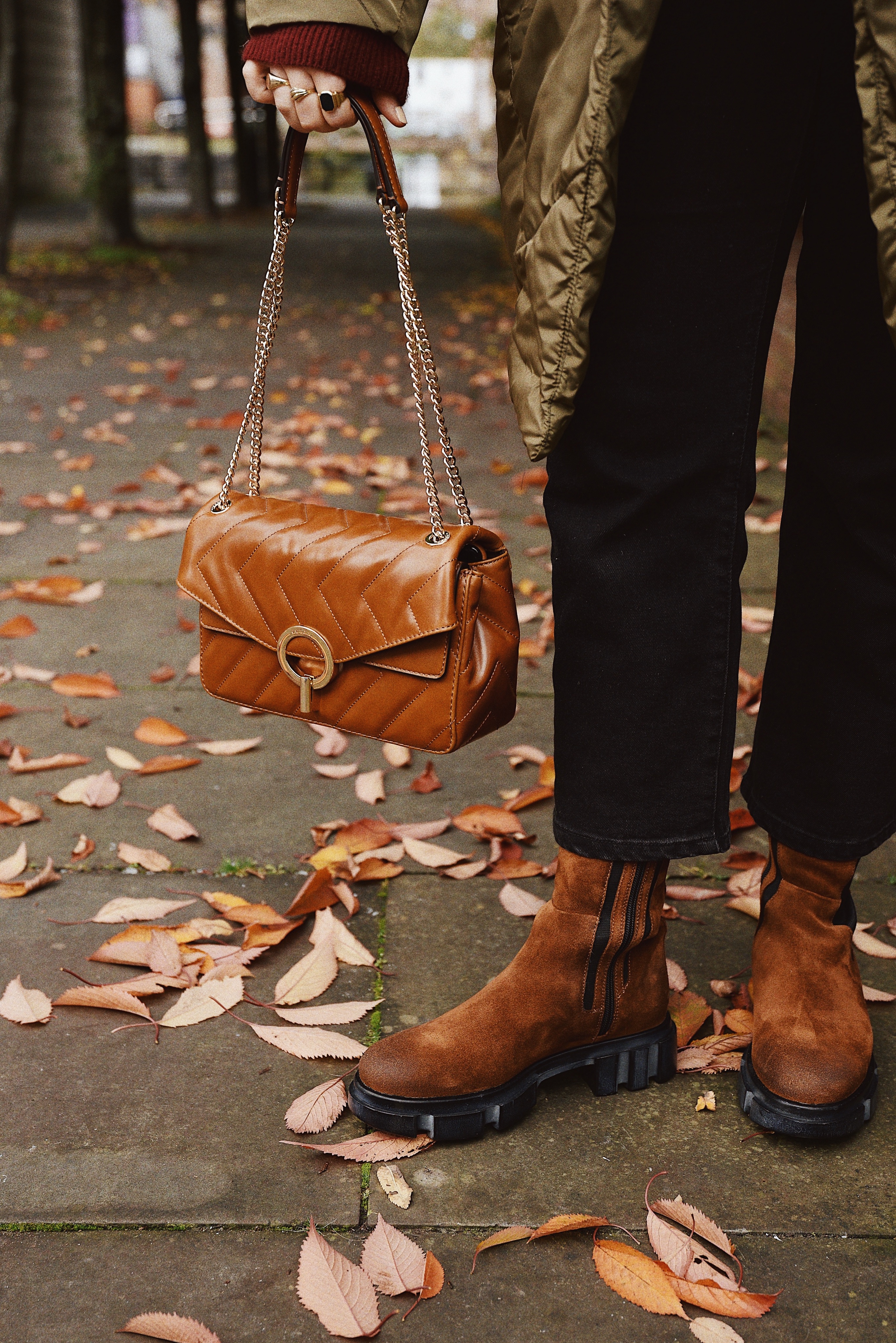 ---
Photographs taken by Catherine Booty 
Jumper – LouLou Studio, Coat c/o – Free People, Jeans – Object (old), Boots c/o – Free People, Bag c/o – Sandro Paris
SHOP THE LOOK