One of my favourite past times in life is searching for interior inspiration and then creating new mood boards! Whether it's on Instagram, Pinterest, or Tumblr – I can easily get lost in a rabbit hole of dreamy interiors for a good hour or two (and then some). With this in mind, I thought I'd share some of the homeware pieces on my current 'lust list'… 
We have all been spending a lot more time at home this year, so naturally I've found myself zooming in on areas of the flat that need a little TLC, and generally just wanting to update my living area so that it feels as inviting (and practical) as possible!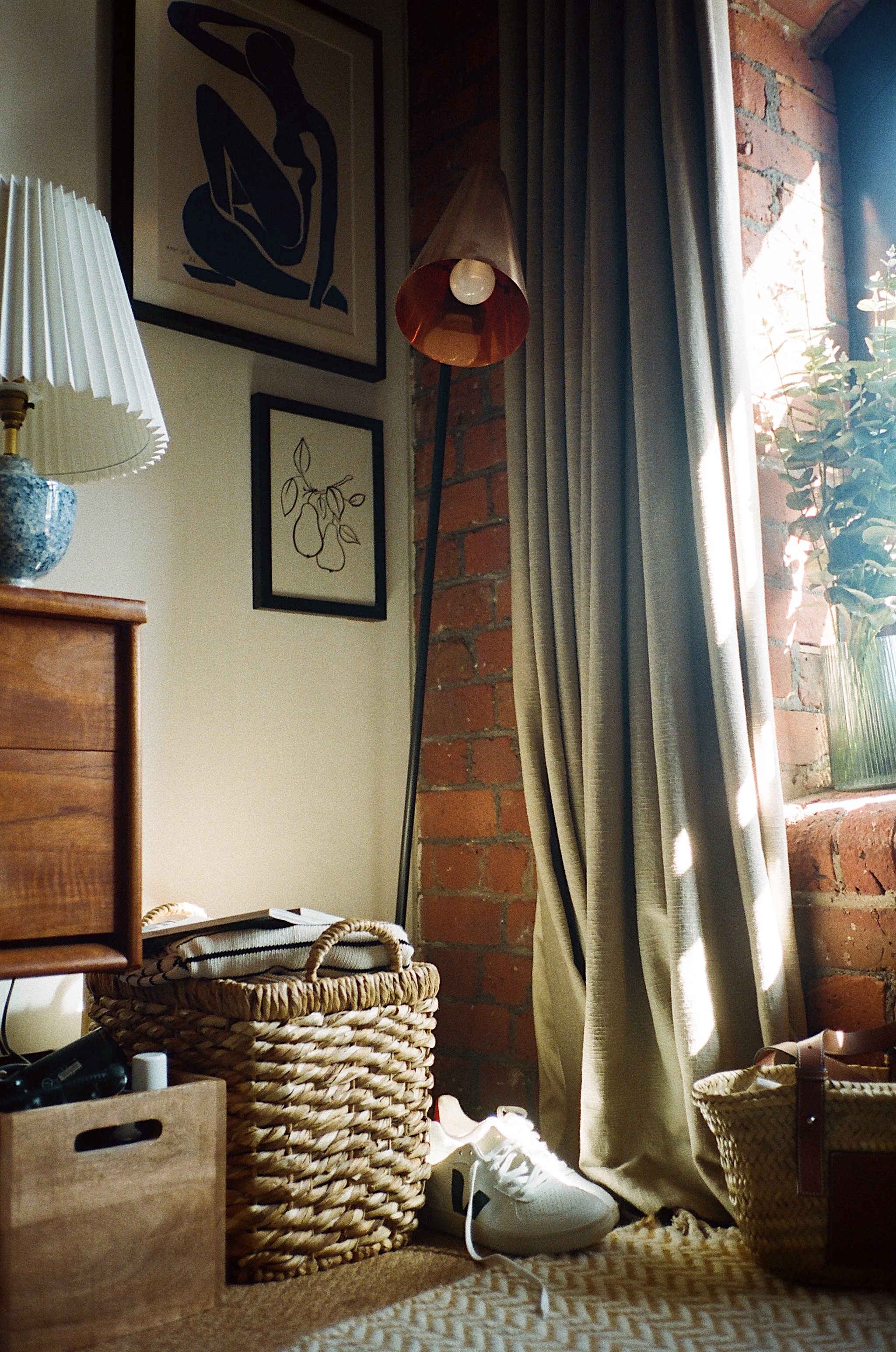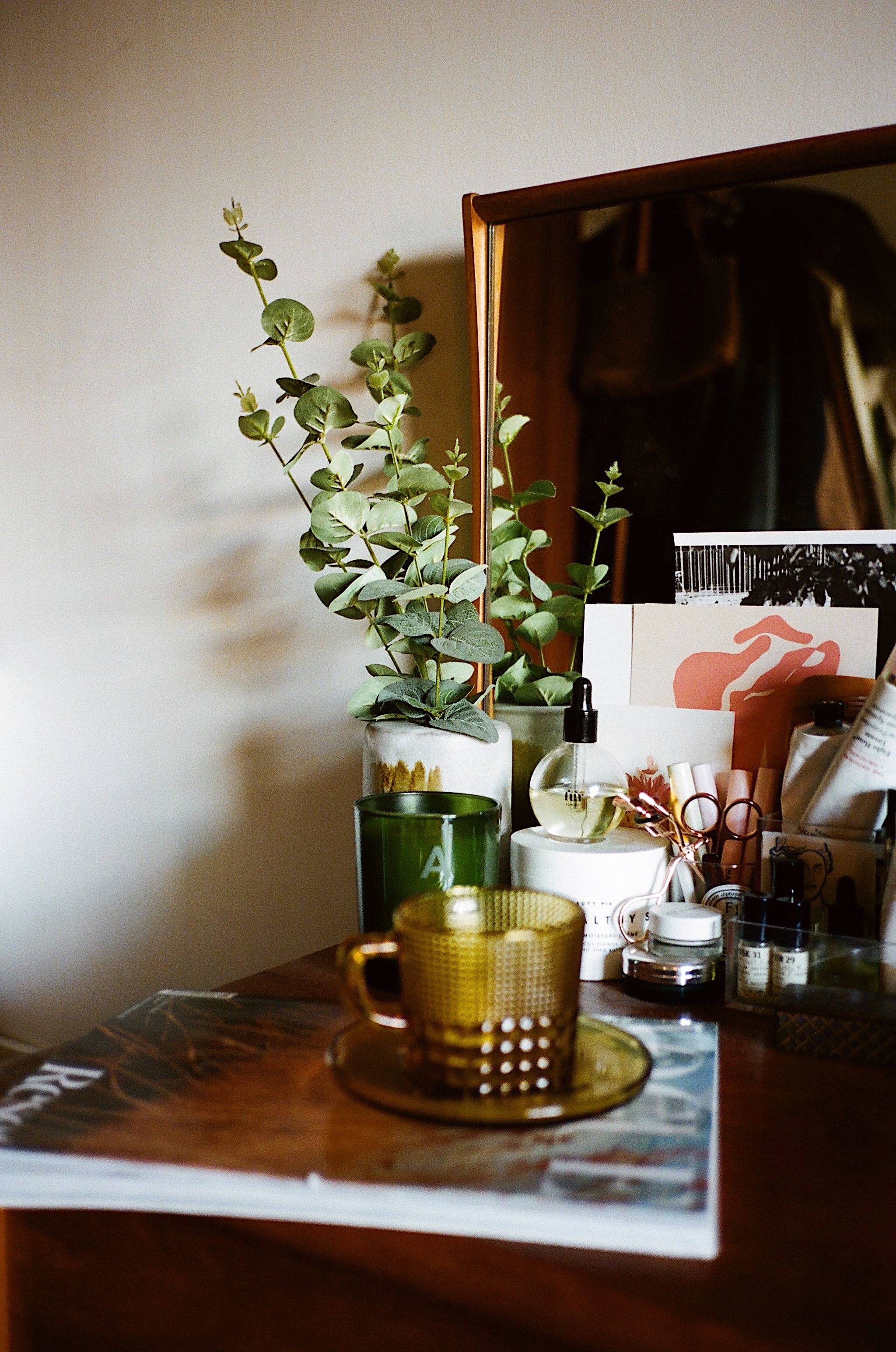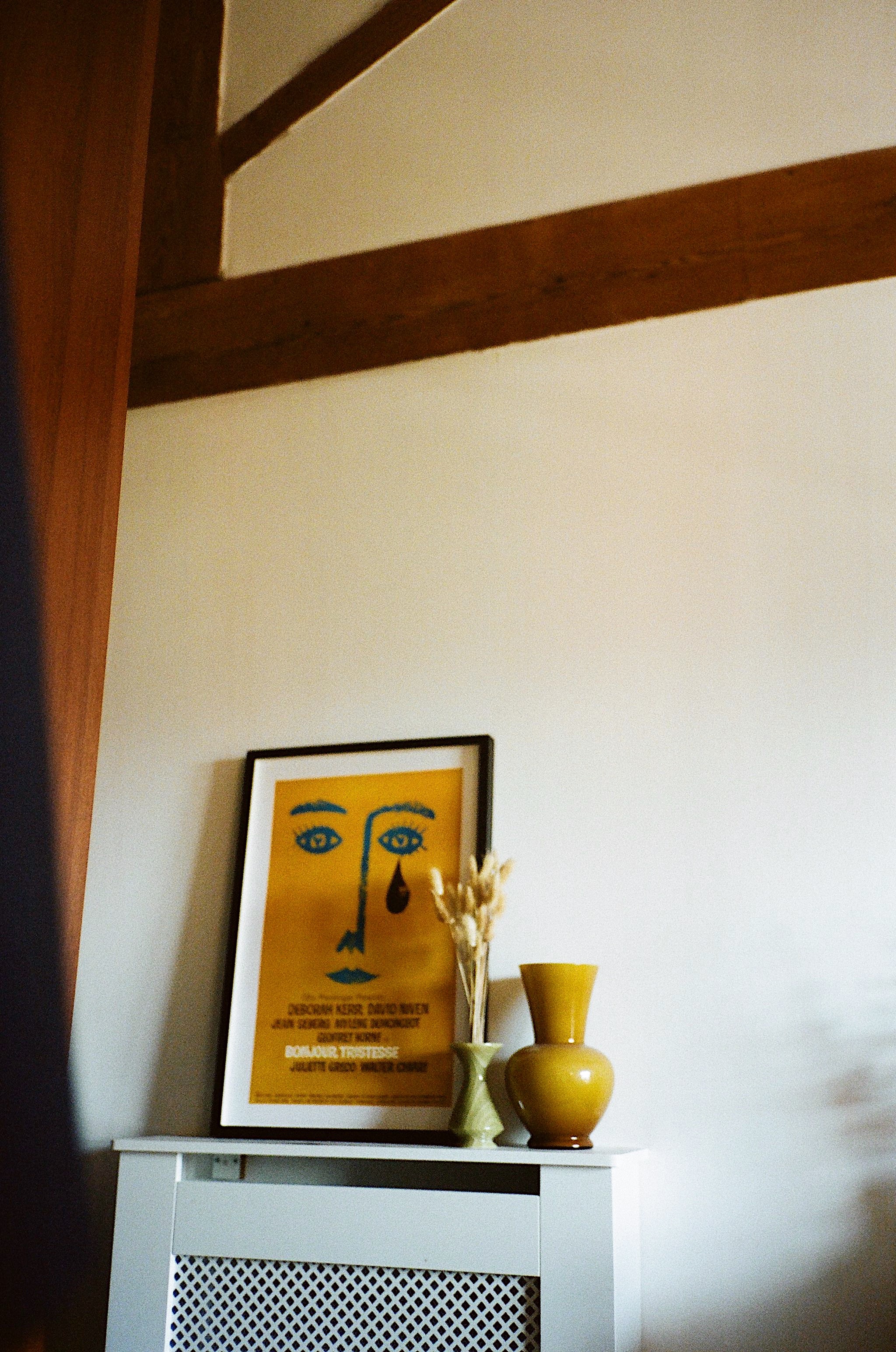 The spare room is a space that I've really come to cherish over the past few months! It's basically my wardrobe/beauty room and office all rolled into one. It has lots of mirrors and art on the walls as I really wanted it to be a place that I feel inspired by – somewhere I can plan new projects, organise outfits, and explore a little more of my personal taste. It's home to various vintage coloured glass pieces I've collected, and lots of green and mustard tones that fill me with joy whenever I step inside… 
I'm currently a little obsessed with the Nordic textiles brand Projektityyny – I discovered their creations via the joys of Trouva and I haven't stopped thinking about their cushions since. It's seriously hard to choose between them all, but I think I'm edging towards one of their gingham designs!

---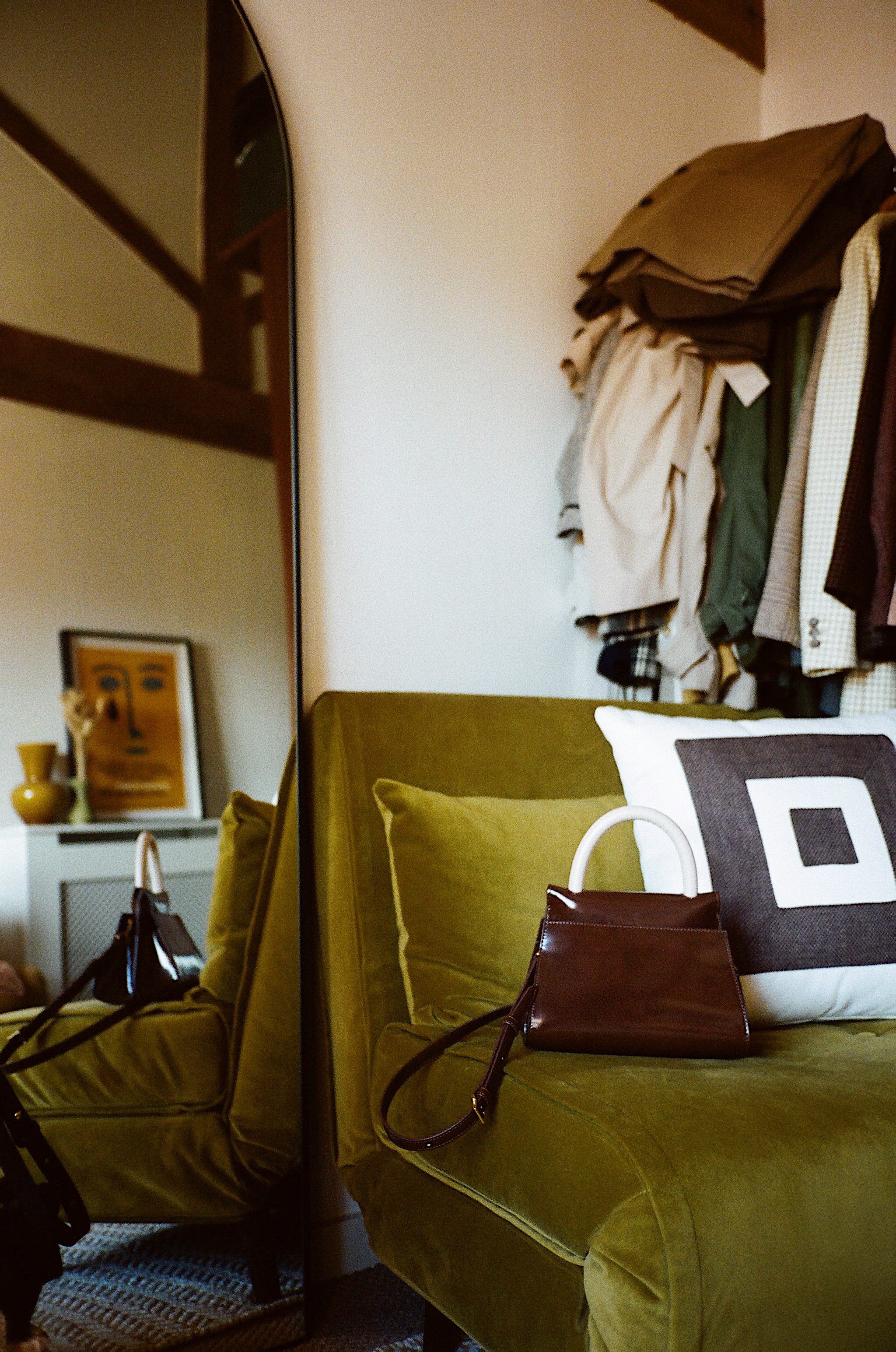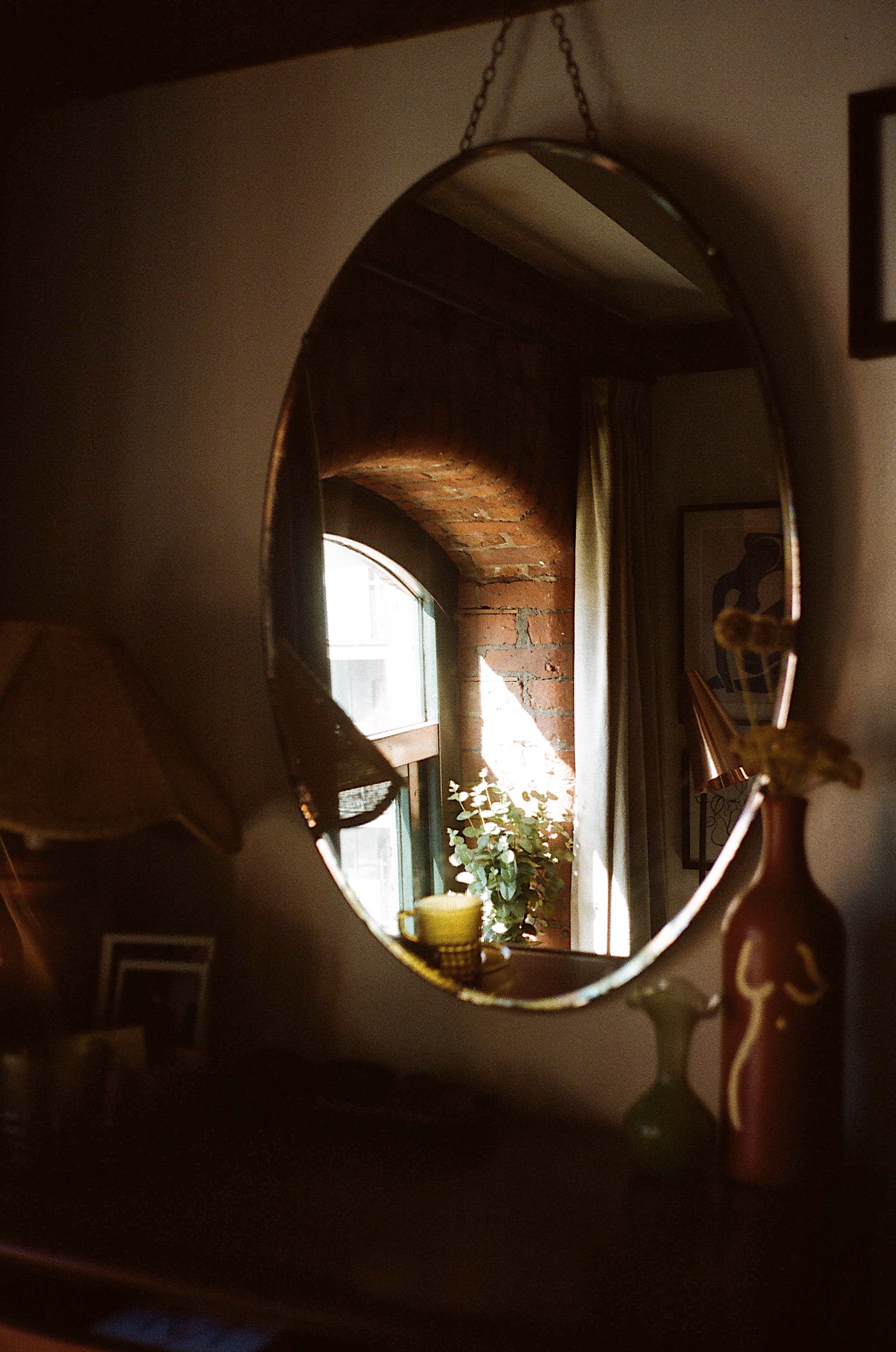 Our main living room space is basically just a sea of plants and cushions with just enough room for a record player and a coffee table that houses lots of books. It's a cosy but open space that I'm always wanting to switch up in small ways that don't cost too much! We are renting this flat whilst saving for a house, so I'm always conscious that anything I invest in will ideally slot into a new place with ease. If I get bored from season to season – candles, cushions, and vases with fresh or dried flowers are a few ways to freshen up whilst being easy on the bank balance. Lighting also makes a huge difference to how a space feels, and is definitely something that's in high priority for me when I live somewhere as gloomy as Manchester. I'm currently smitten with this Anthropologie pleated floor lamp that I think would be beautiful to replace the more minimal black one that currently lives by our sofa. I'm a bit obsessed with pleated lamp shades!

---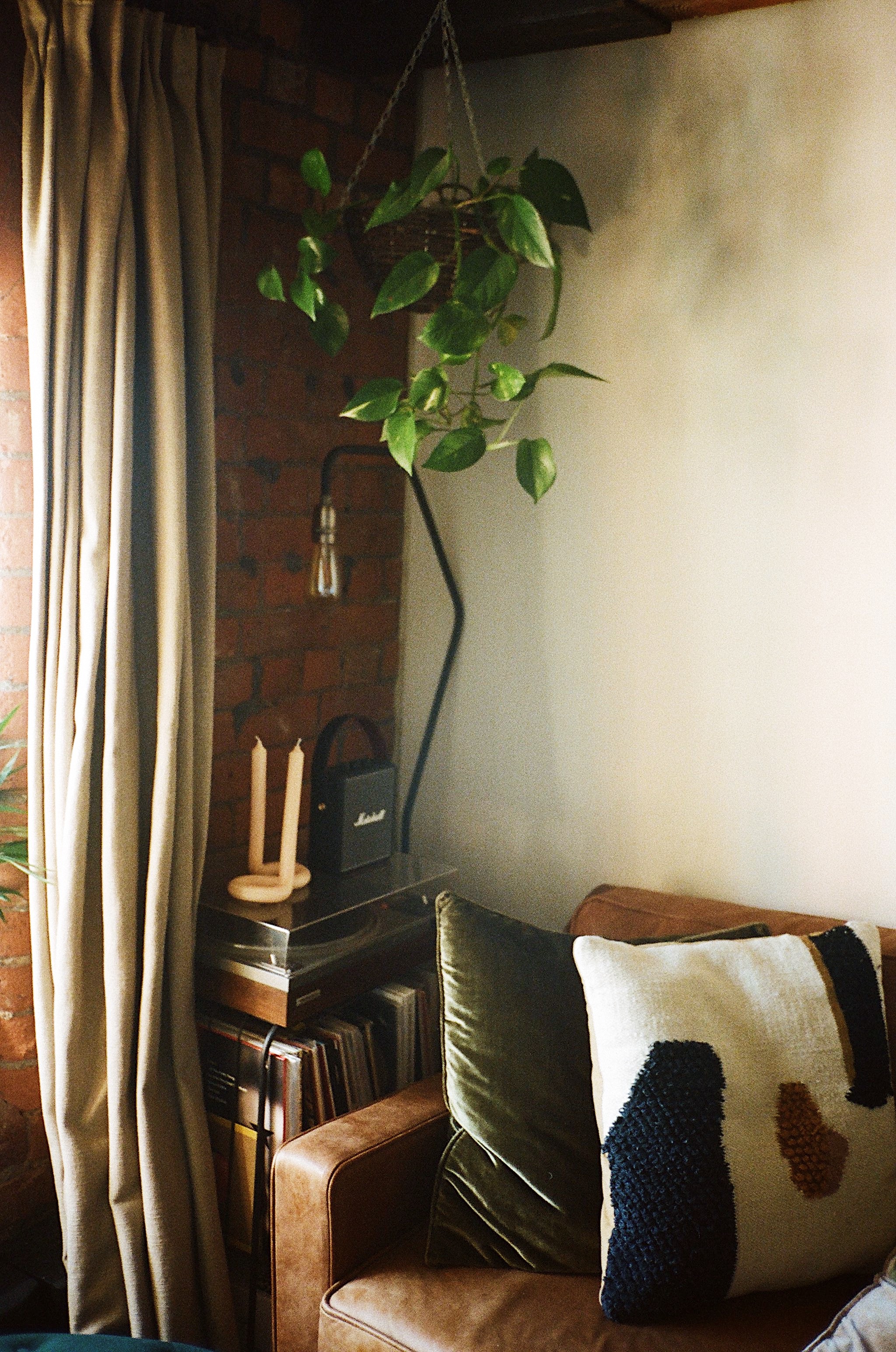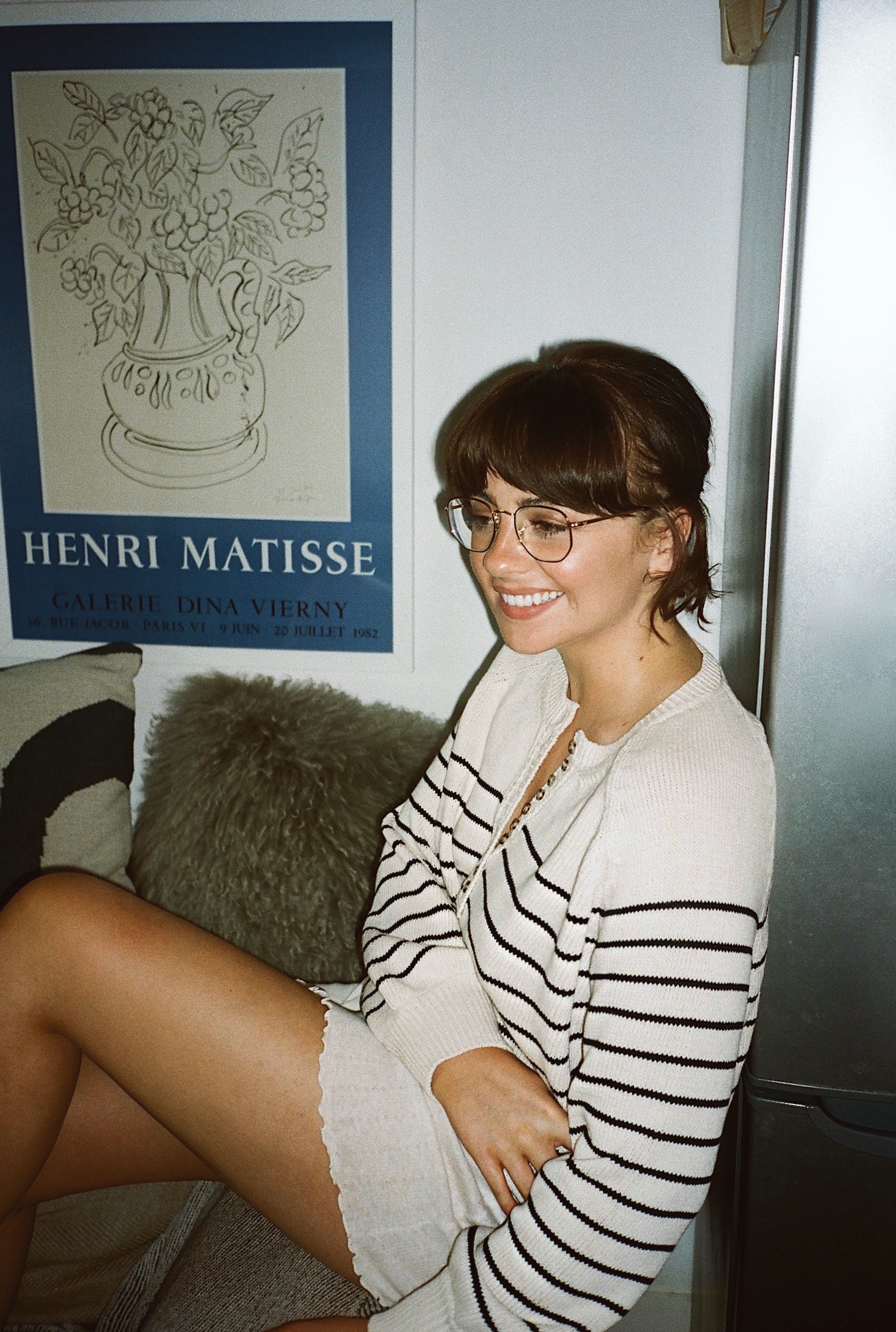 ---
Photographs taken on an Olympus MJU II