One of my favourite takeaways from lockdown has to be getting reacquainted with the British countryside and all of the spender that it has to offer. The extra time at home has meant extra time to visit places on my doorstep that I might have otherwise overlooked. It's been a stark reminder that beauty exists everywhere, and you really don't need to hop on a train or an aeroplane to find somewhere magical to explore…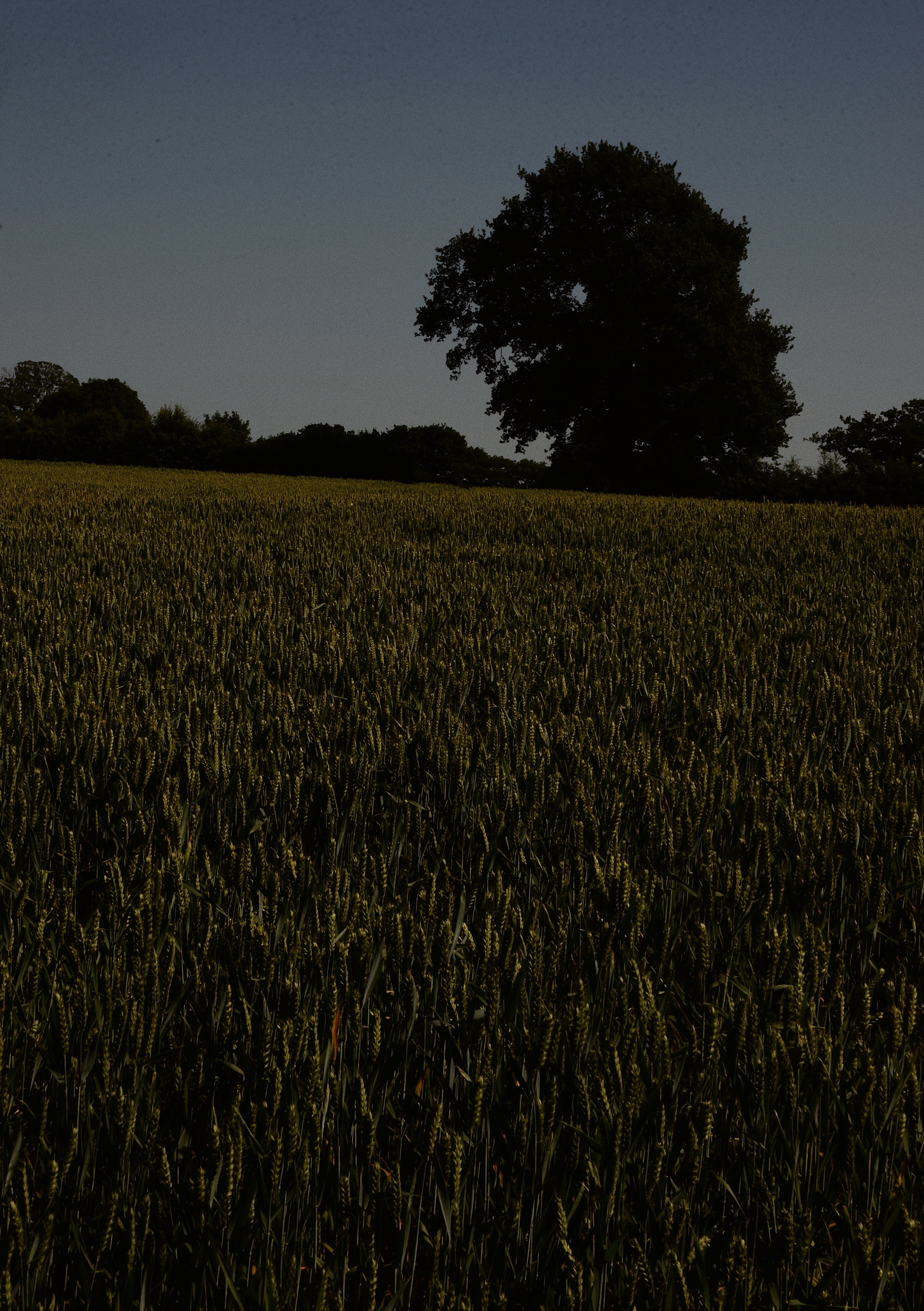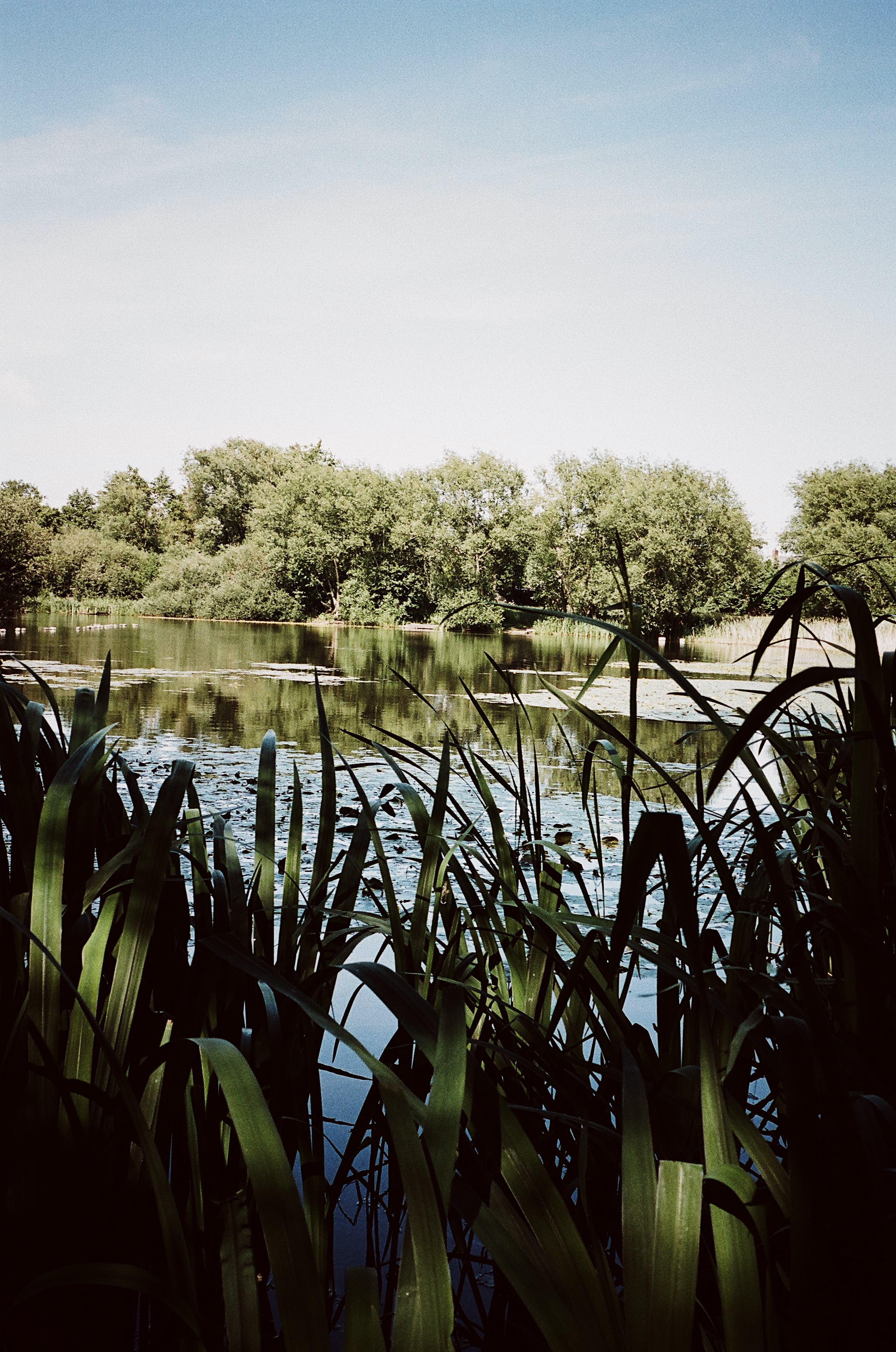 Catherine and I shot these images in Lymm in some corn fields – it's about fifteen/twenty minutes from the village where I grew up, and it was the perfect hot summer evening. I took a couple of outfits with me and we played around with some different looks and captured what we could!
I really miss shooting on location and letting a new space inspire my wardrobe, so it felt nice to be somewhere so peaceful and beautiful. I love my little city centre flat, but it's so important to escape the concrete surroundings sometimes and just be in nature. This place was great because you could also walk down by the water which was all shaded and full of opportunity to spot Geese swimming by (great fun until they start chasing you)…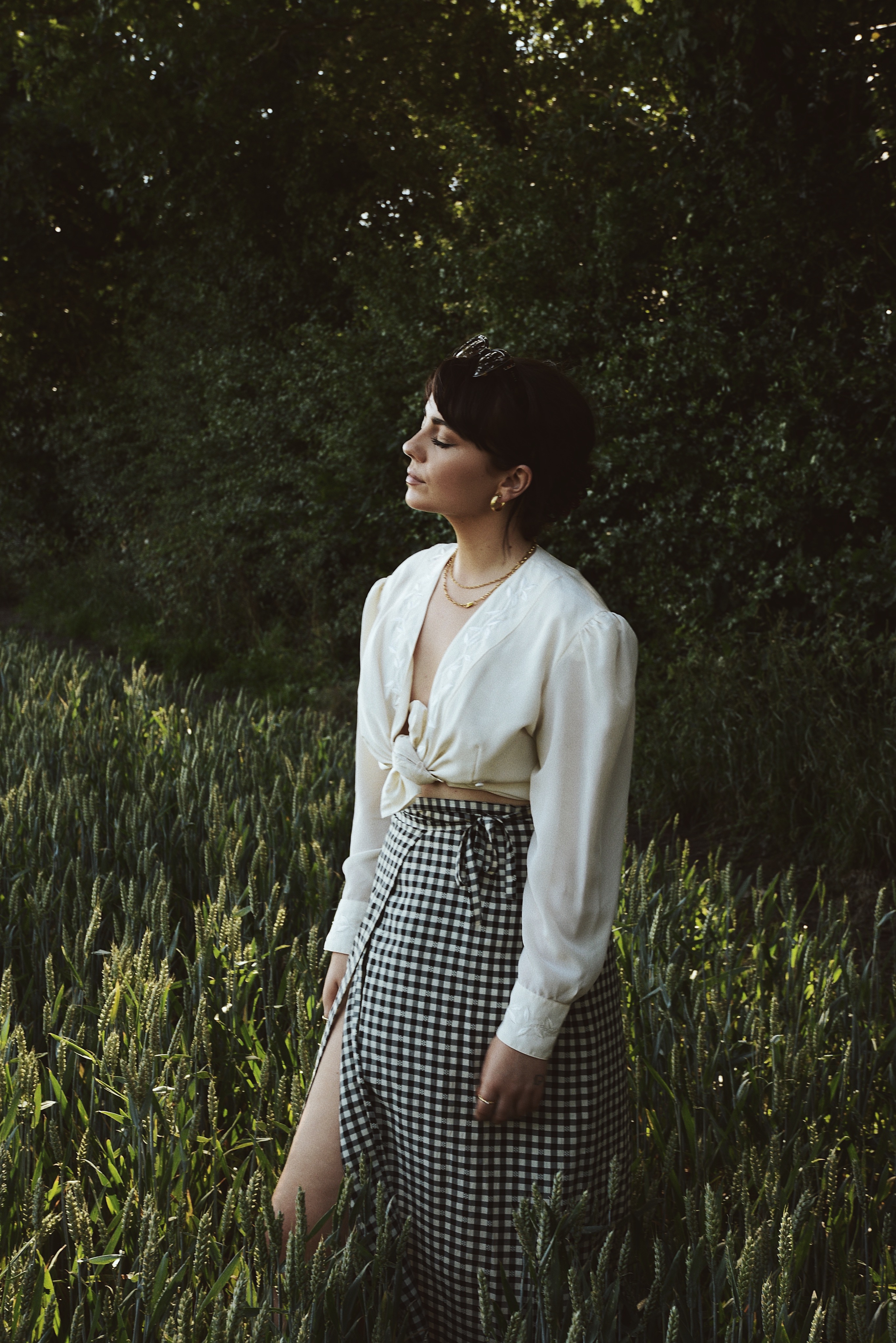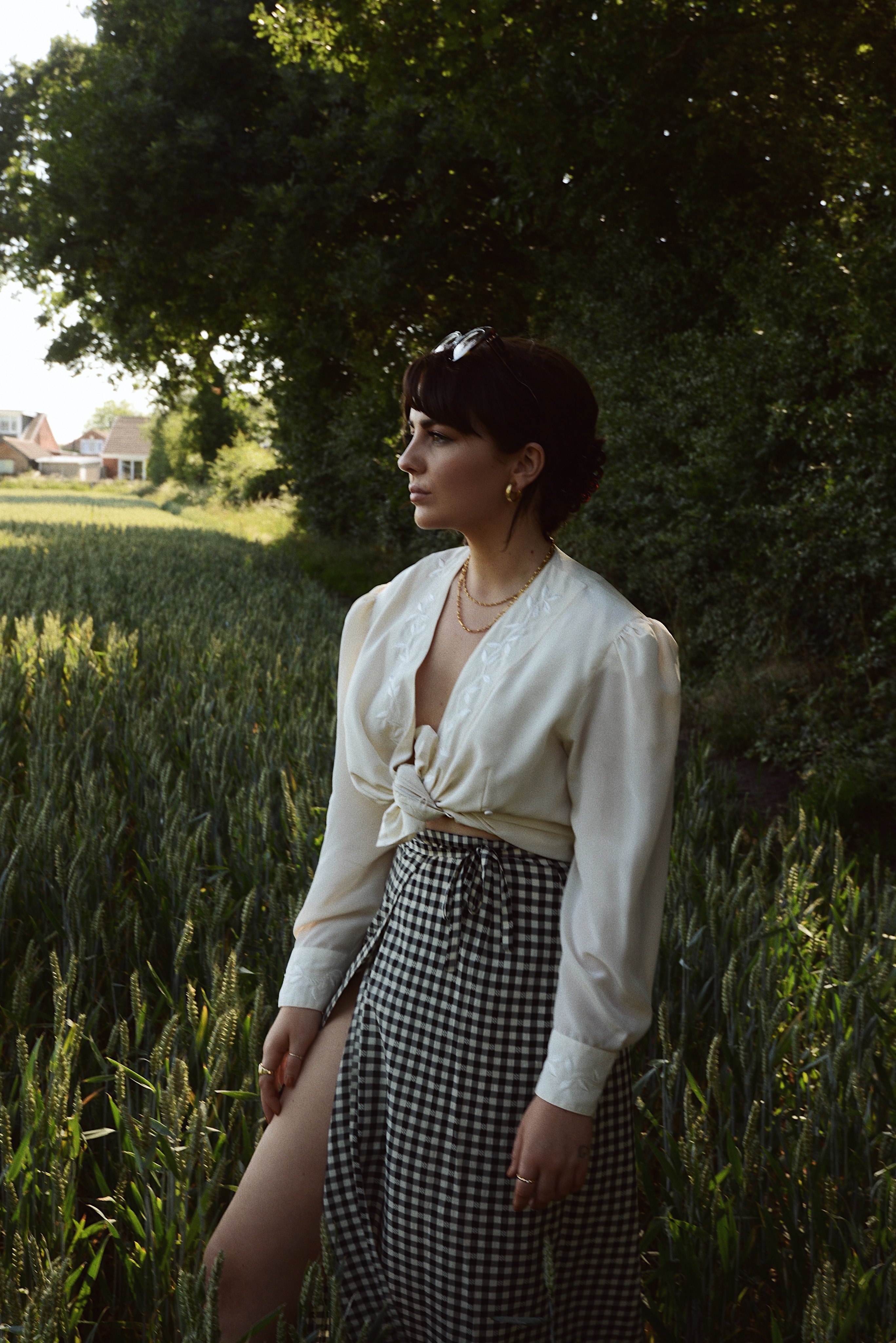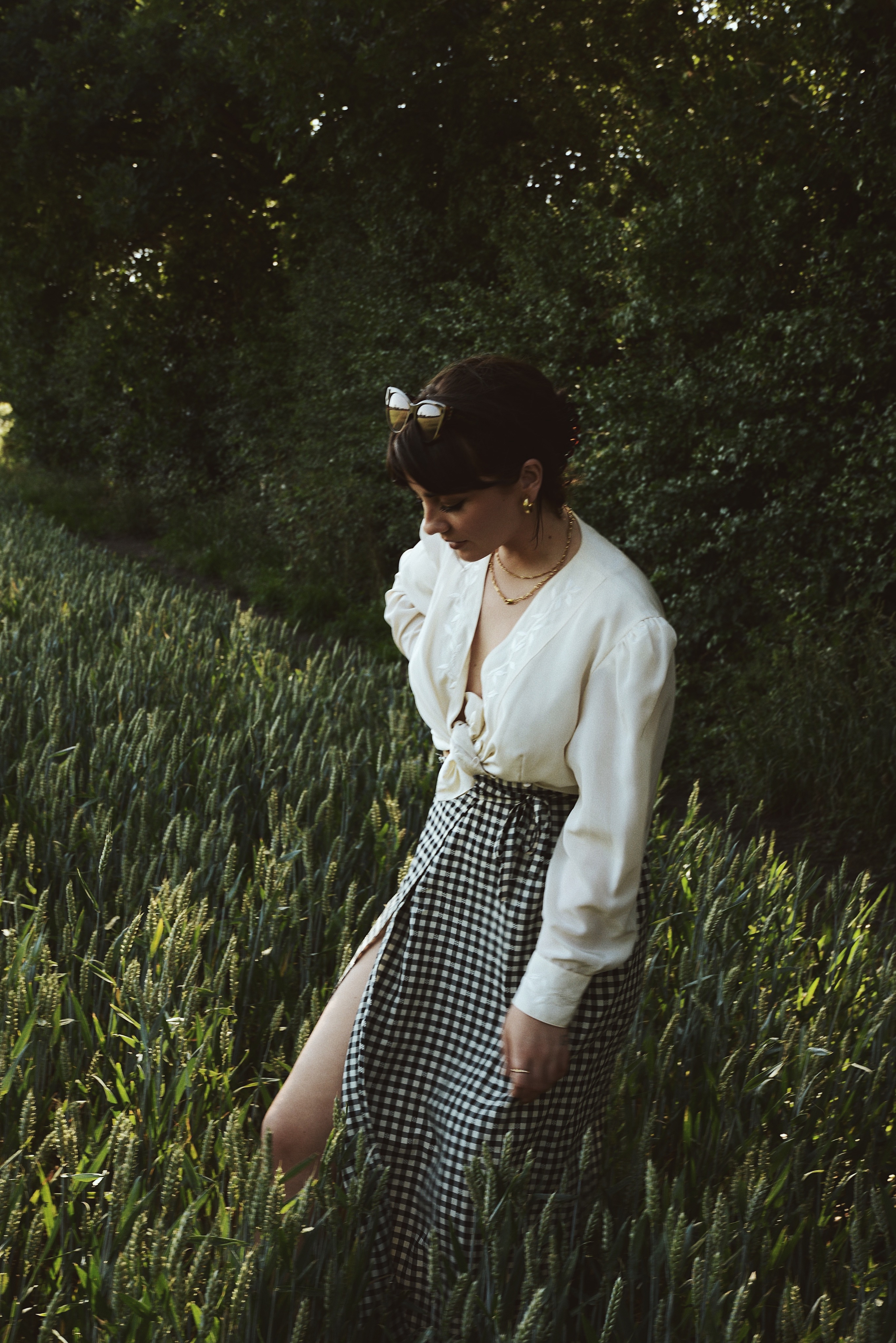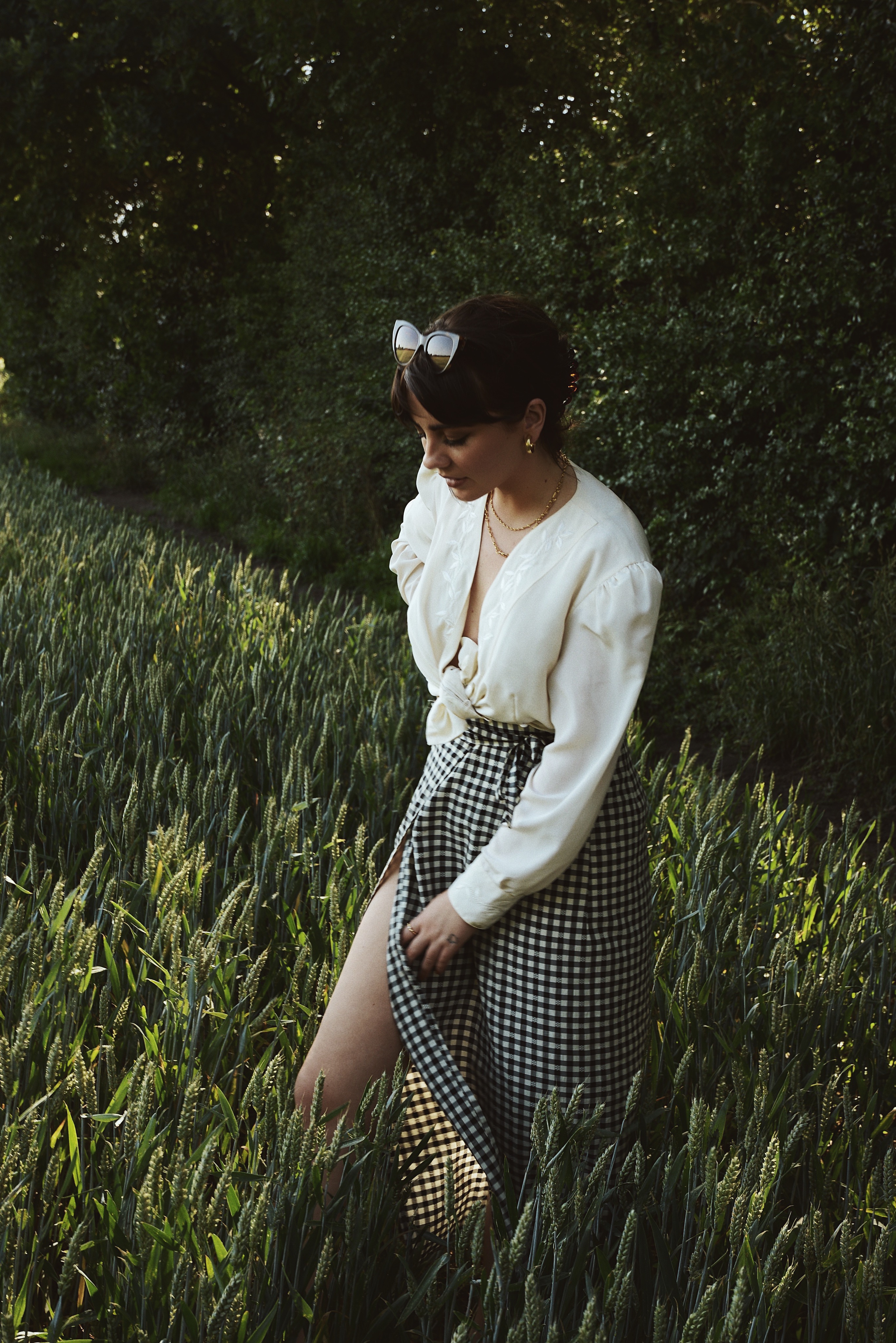 This is a typical 'summer evening' outfit for me. I love anything loose fitting that feels breezy and lets my skin breathe. I'm not about to suffer for an outfit just because it looks nice, so something like this is my happy place for a hot warm evening. I've had this wrap around skirt for a few years now – I found it via Imparfaite Paris and it's such a classic gingham piece that I wear to death every summer.
Imparfaite always have a great selection of vintage to suit every style so I really recommend checking them out if you haven't already. I've really missed visiting vintage stores this year, so taking a bit of time to scroll on my favourite vintage websites has been a good replacement. That's not to say that I've been buying a tonne of vintage pieces during this time either – I'm just such a magpie and I find it really inspiring to look at different pieces and imagine how I might style them…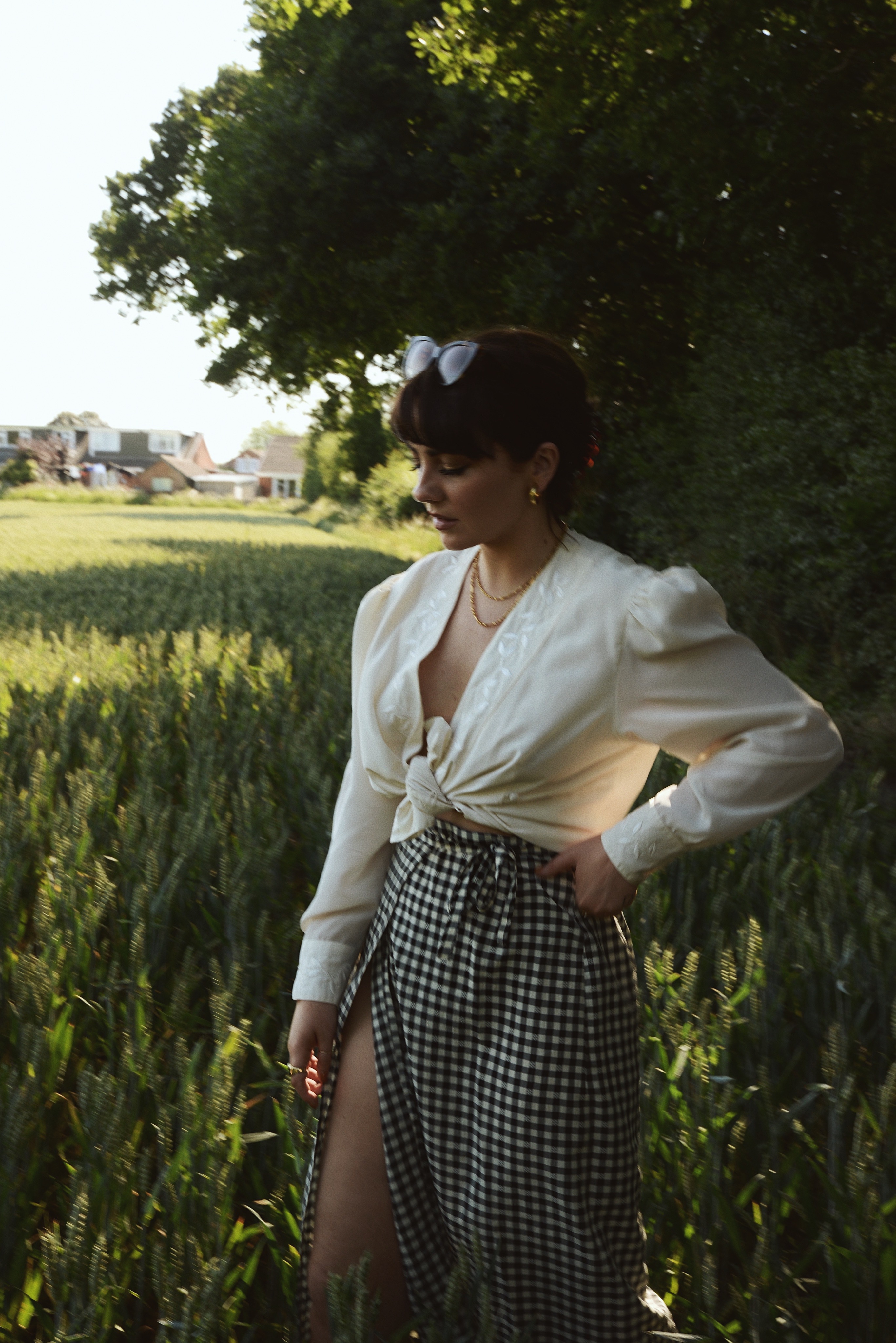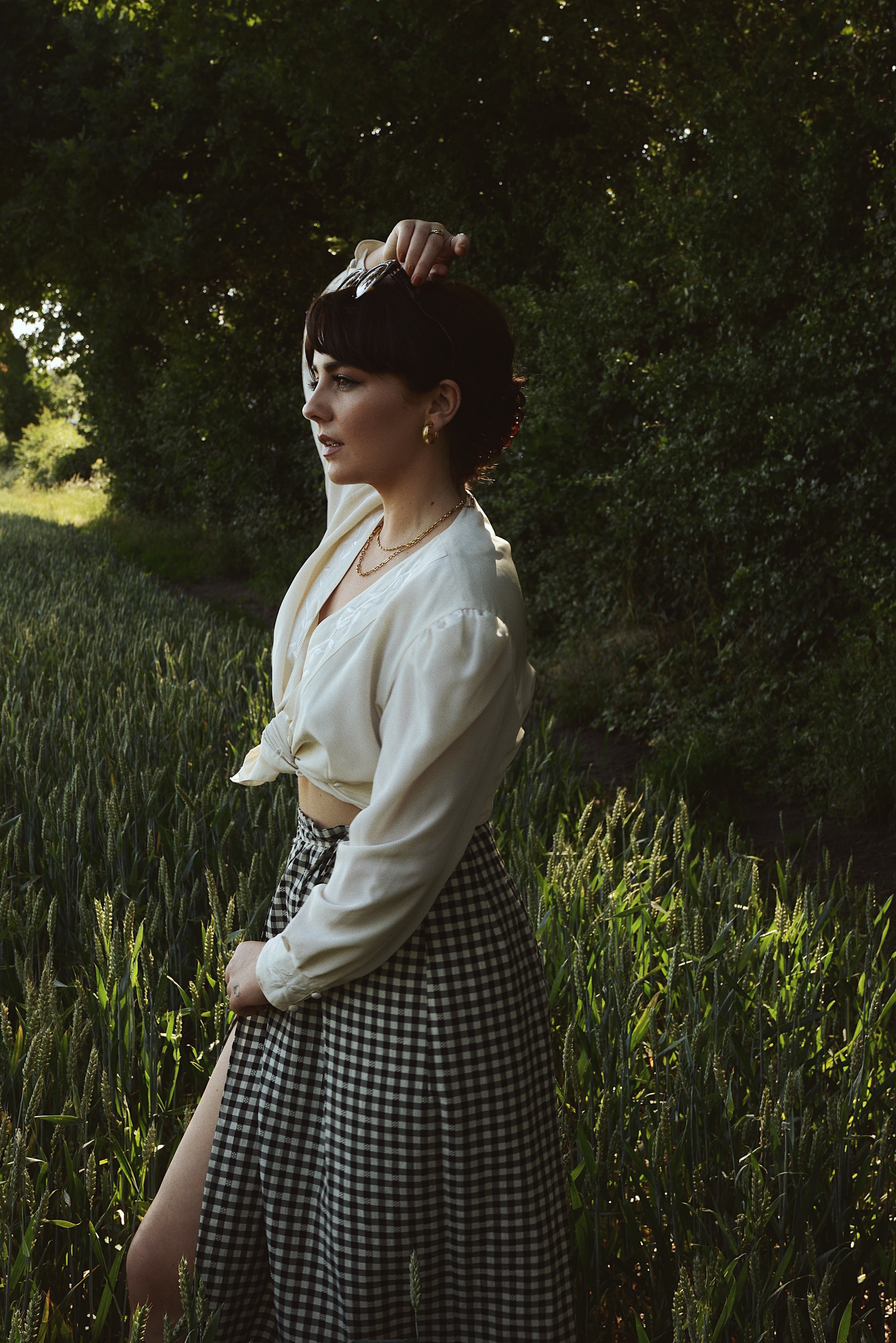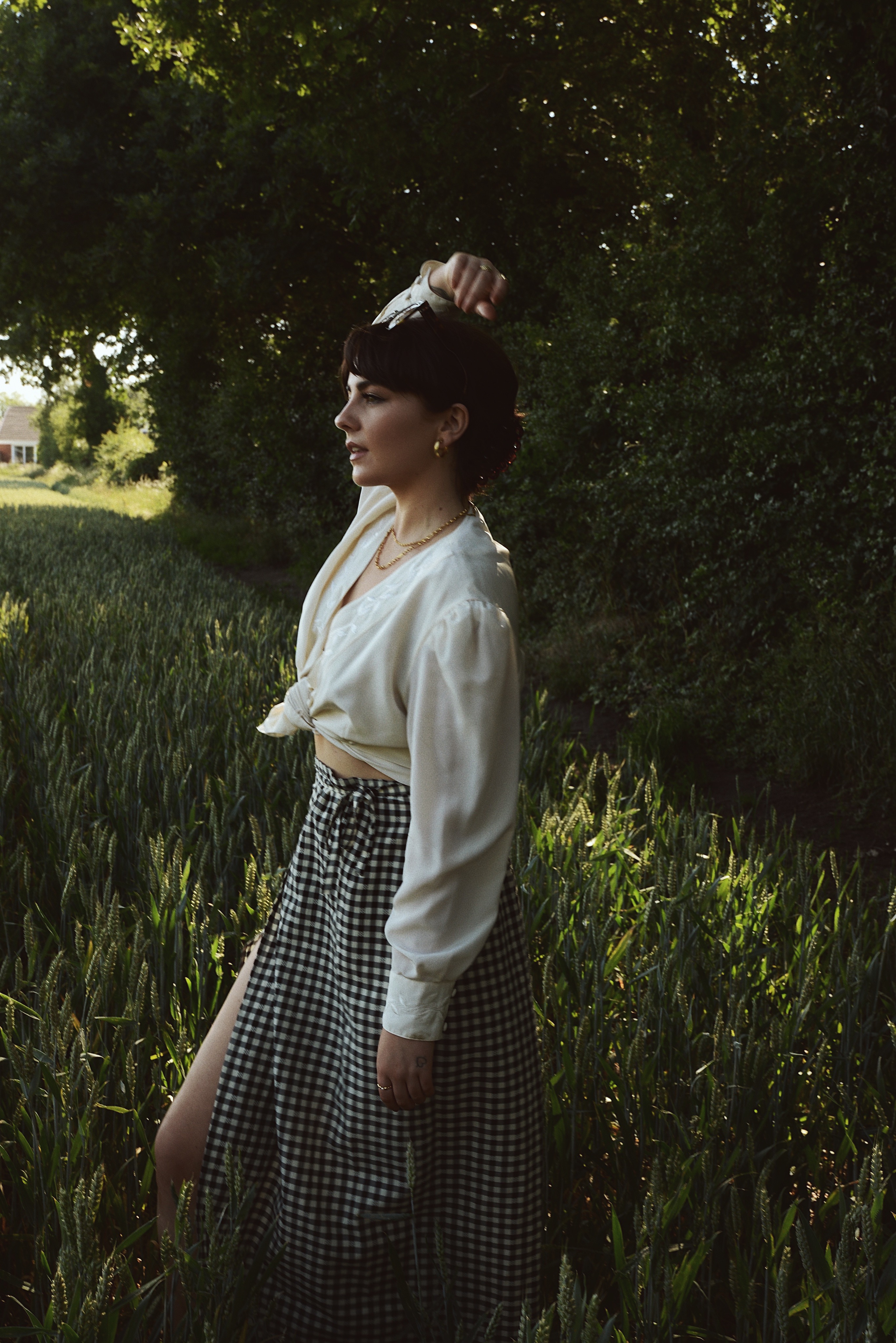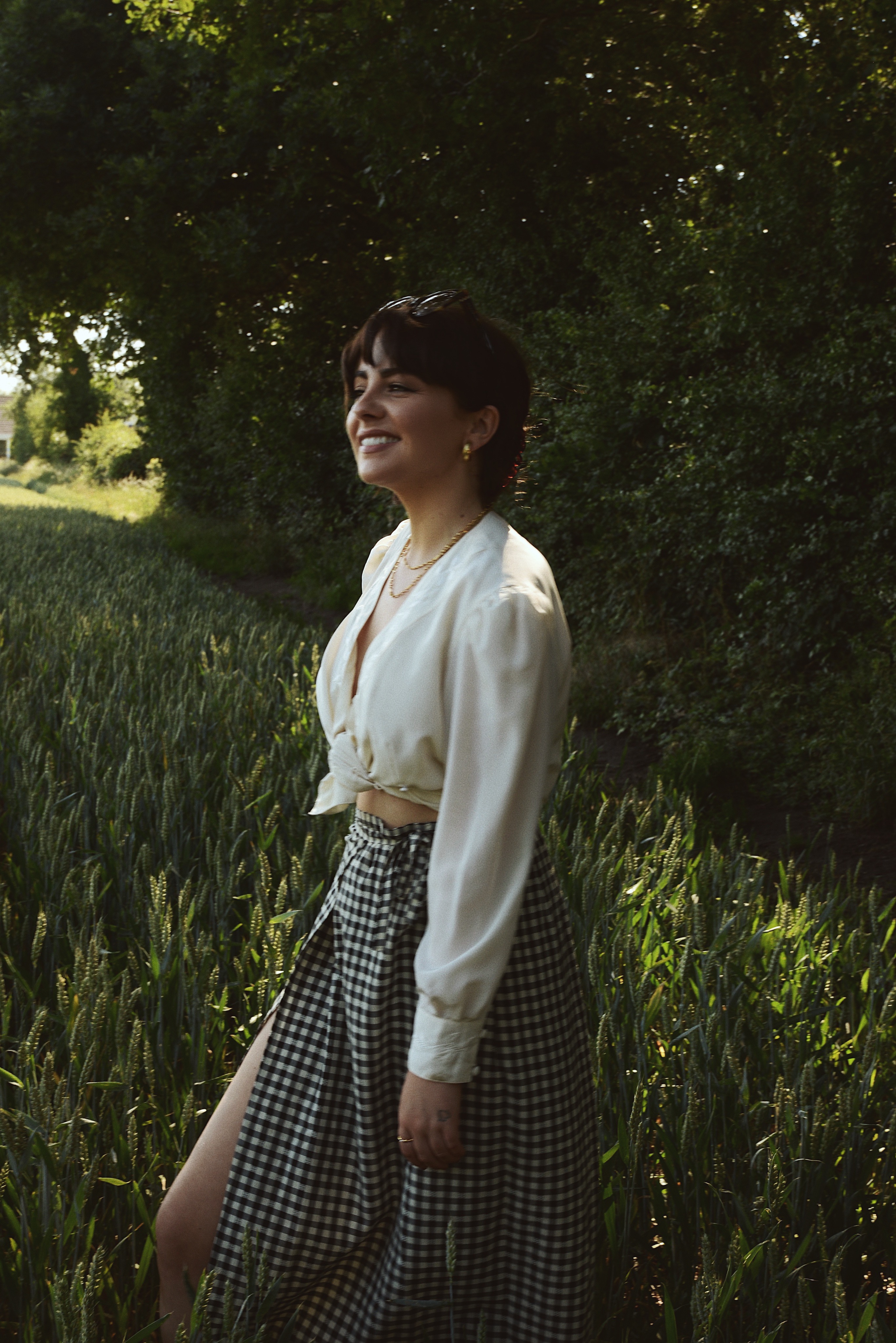 This cream blouse was a gift via Mad Seventies and I've worn it so much already – it's the perfect elegant vintage blouse that makes me feel special whenever I put it on. I really recommend checking out Mad Seventies if you're a vintage lover! The founder has such an incredible eye and the styling is always spot on.
I've worn this blouse open over a cropped knitted tank, buttoned up and tucked into jeans, and tied up as displayed here! One of the very reasons that a great cream vintage blouse has always been a key piece in my wardrobe. The styling possibilities are vast, and it's always been something that slips into my wardrobe with ease. I love the detail on vintage blouses too – they often have interesting buttons and cute embroidery which is something a lot of newly produced pieces seem to lack…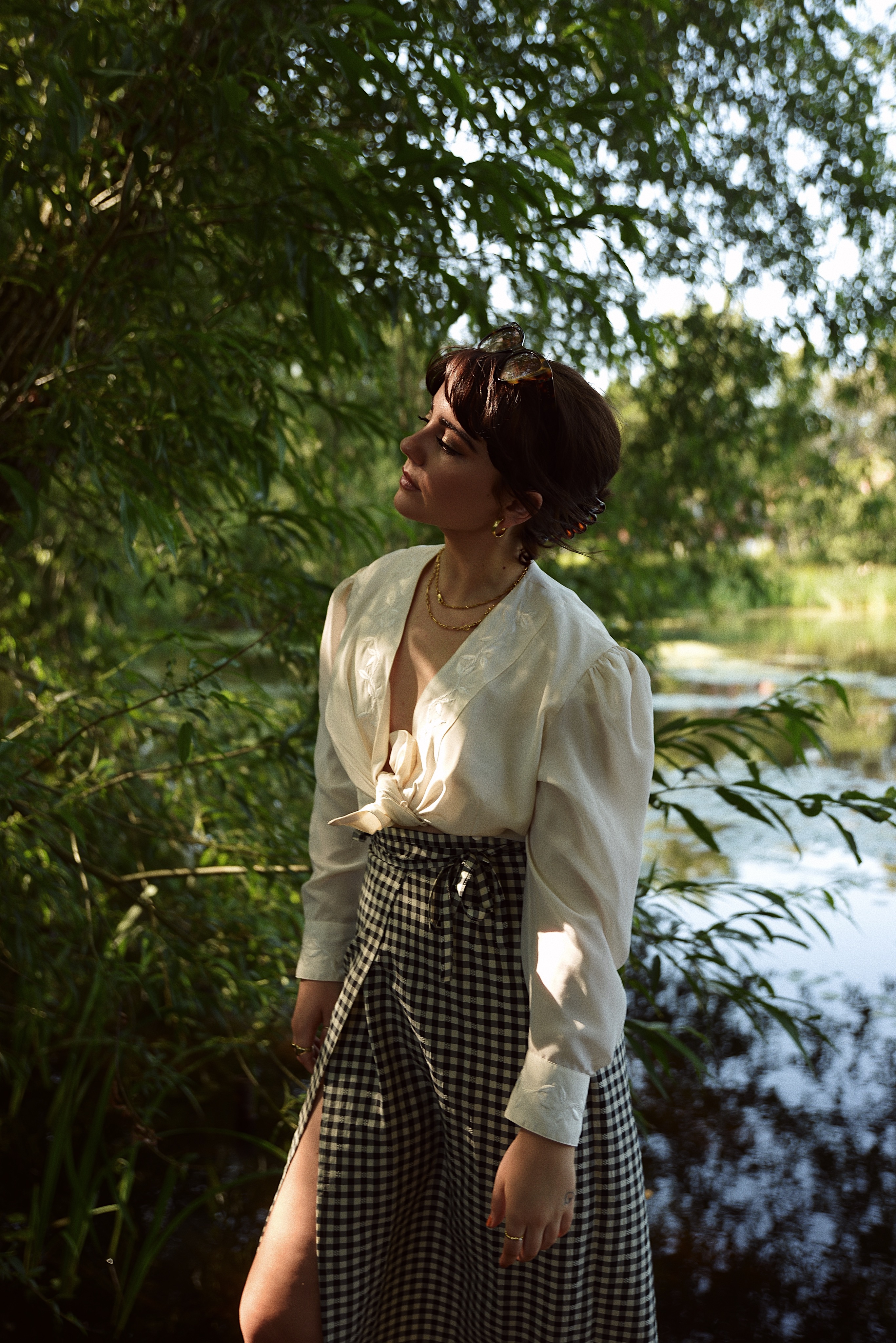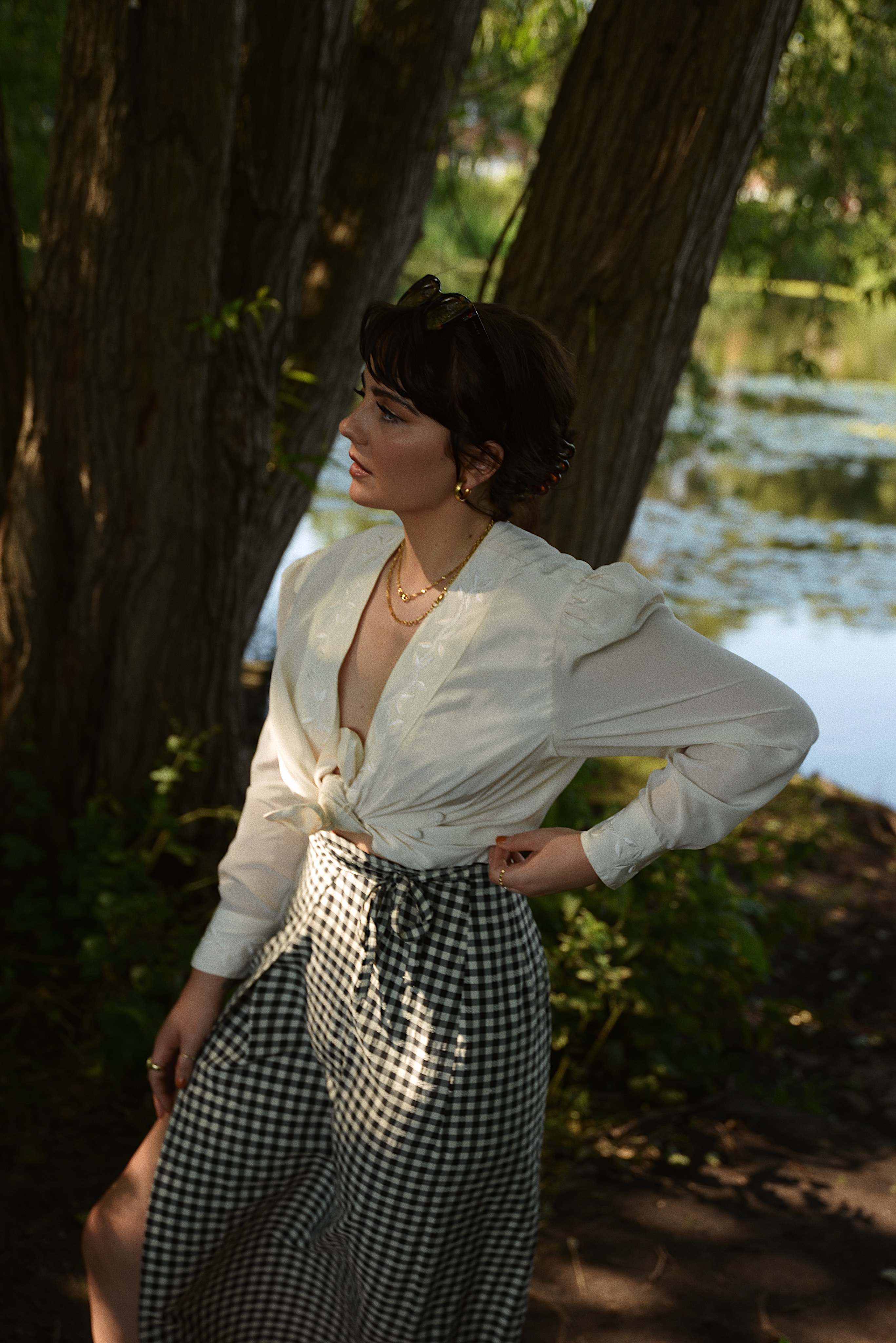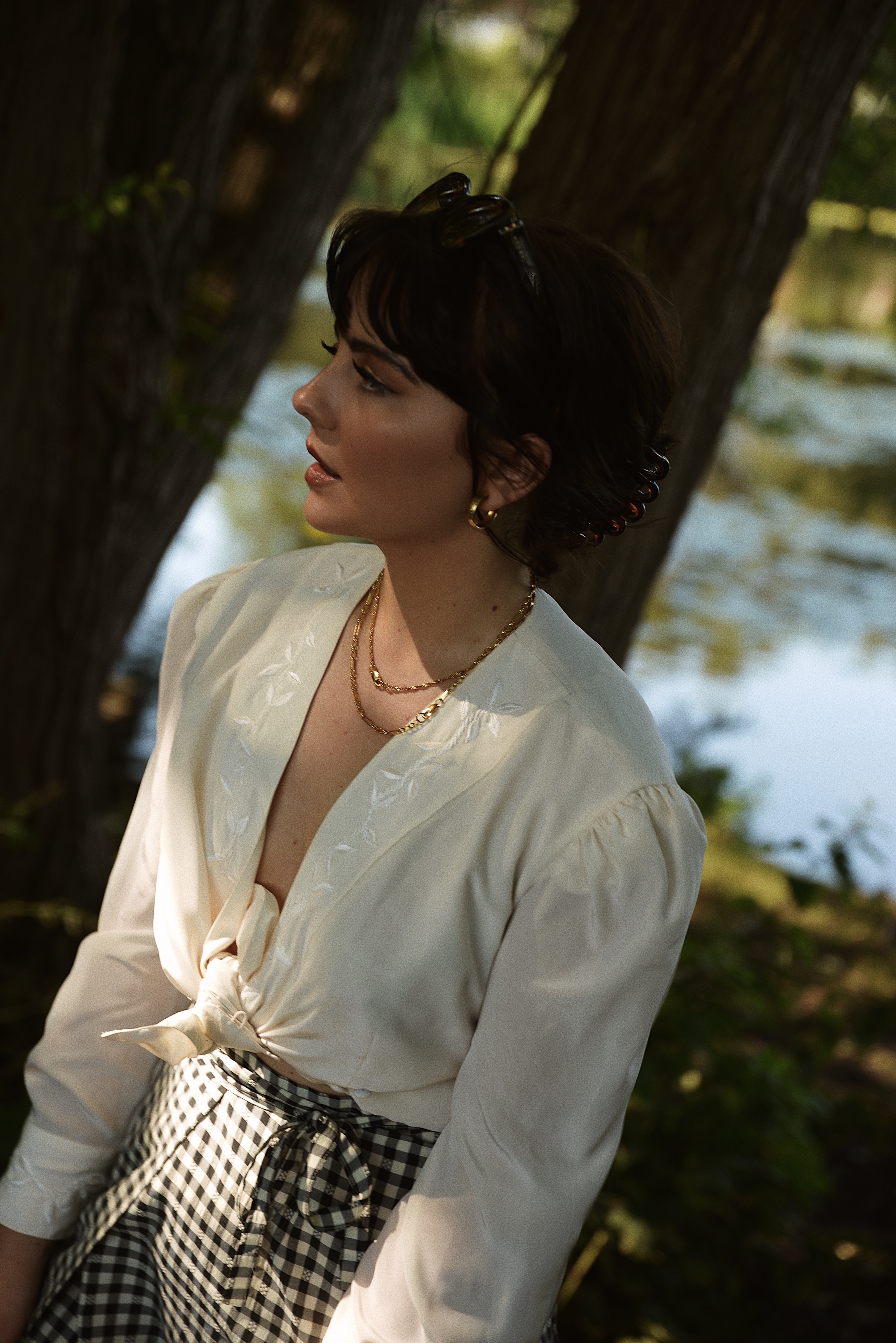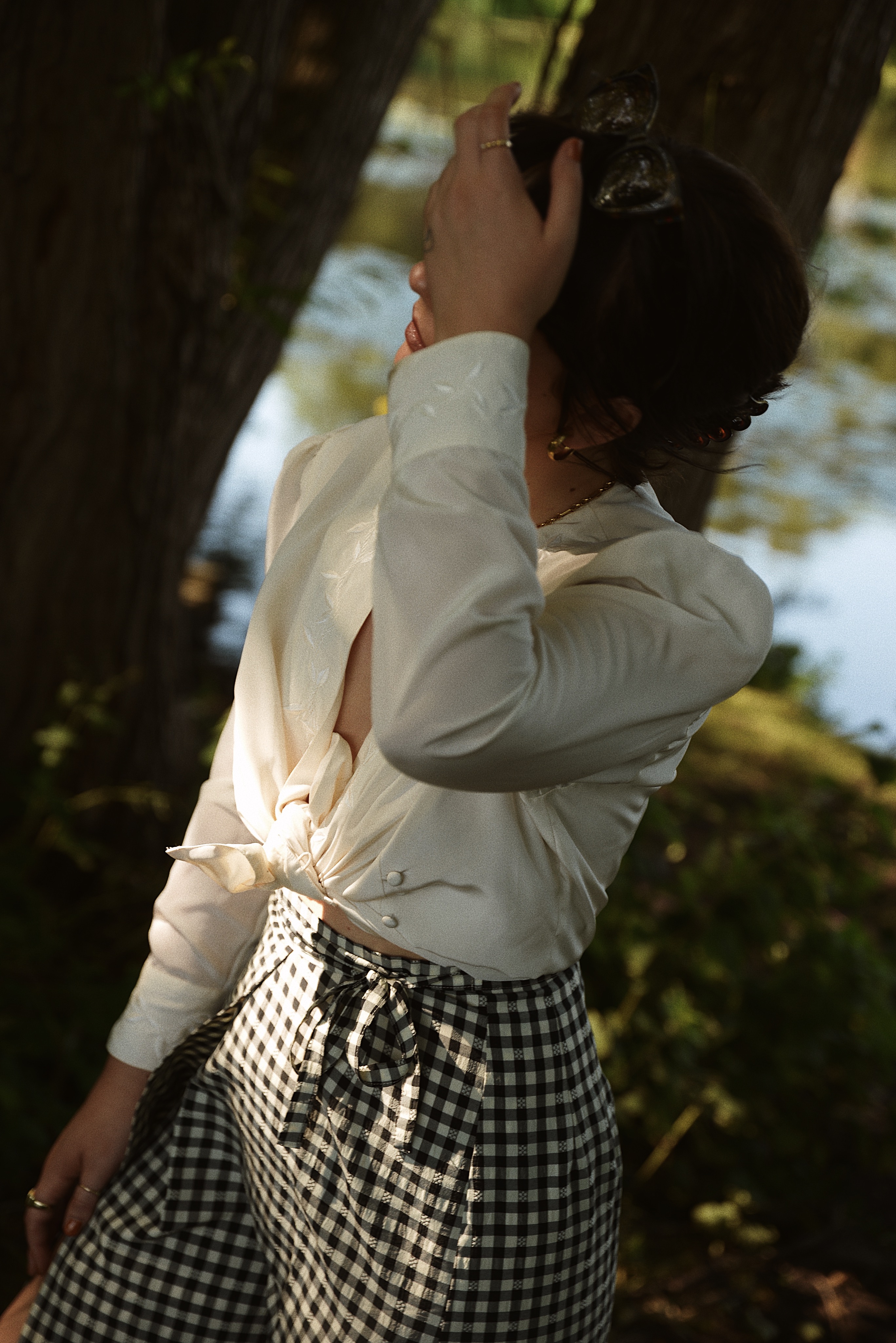 ---
Photographs taken by Catherine Booty 
Blouse c/o – Mad Seventies, Skirt – Imparfaite, Necklaces c/o – Mikaela Lyons
SHOP THE LOOK