I think we can all agree that the great depths of winter are tricky on the outfit inspiration front – generally it's a time where we are daydreaming about stuffing the winter coats away in favour of lighter pieces, and fantasising about the arrival of spring…
I saw something on Instagram recently that basically said something along the lines of 'when you're younger the outfit is constantly being ruined by the coat, and then when you get older, the coat is essentially the whole outfit'… 
That's very much how I feel at this point in the winter season (as someone who is also enthusiastic about a great coat). Speaking of – this checked Isabel Marant beauty has very much been the serotonin I've been lacking on those gloomy days when I can barely be bothered to get out of my loungewear. Also, please know that even as someone who is trying to inspire getting dressed as a full time job, there are plenty of days when I'm slothing about at home in questionable pasta stained attire that never sees the light of day. It's a mere illusion that I'm happy about every outfit situation I end up with on each given day – we win some, we lose some, and sometimes the great outfits feel all the more sweeter because of those two days we spent at home feeling rubbish, wondering if we might ever feel human again…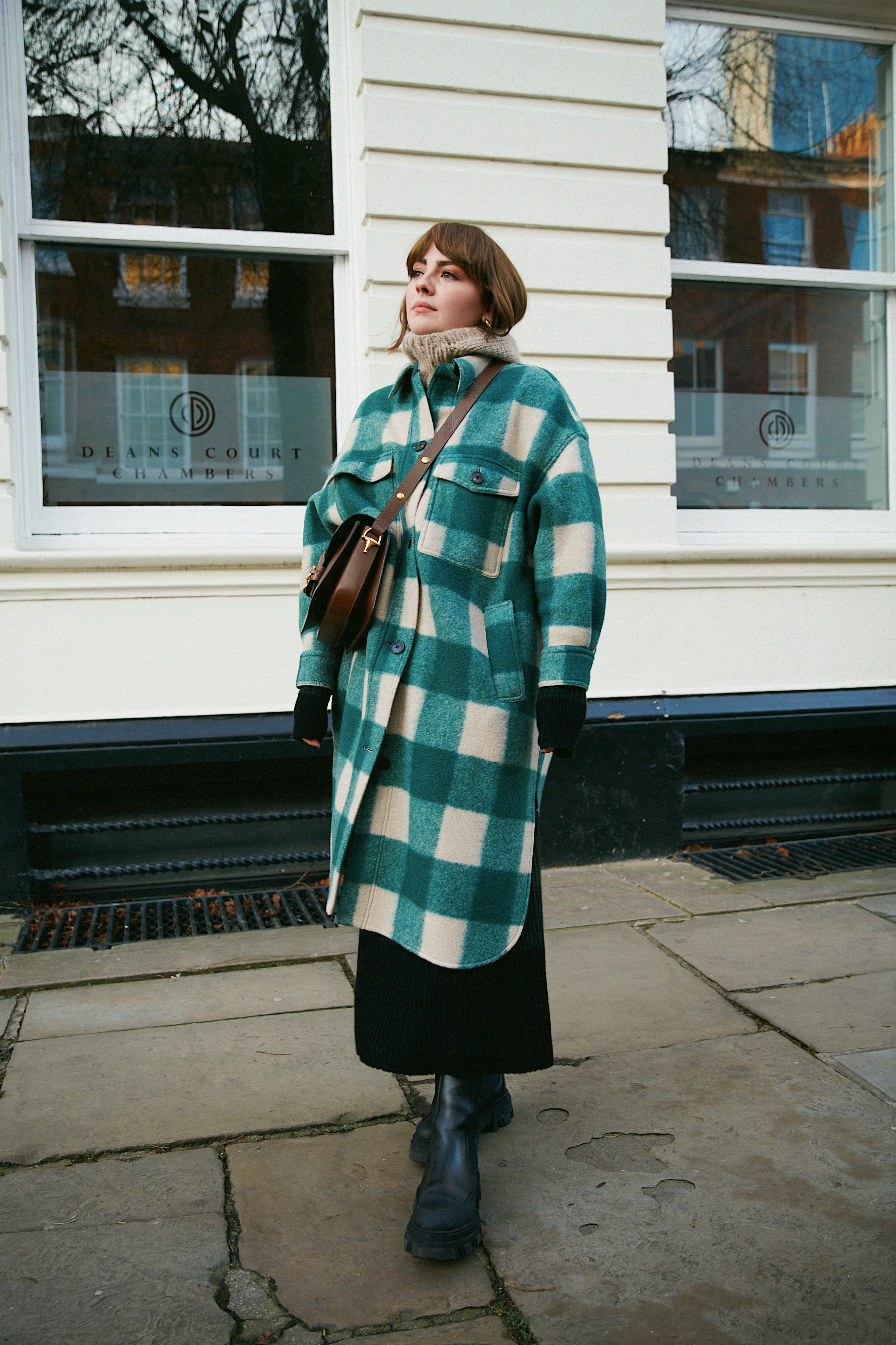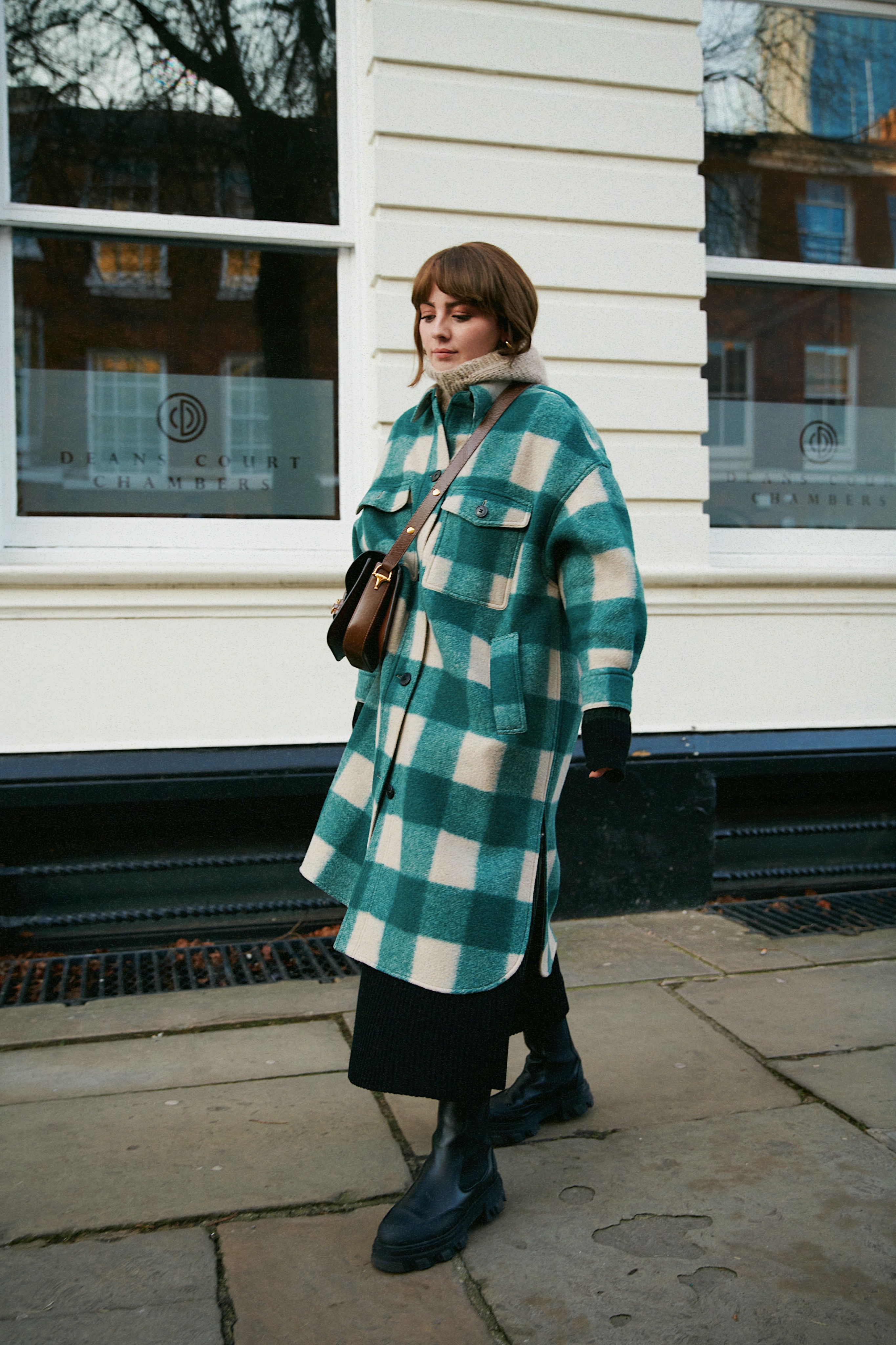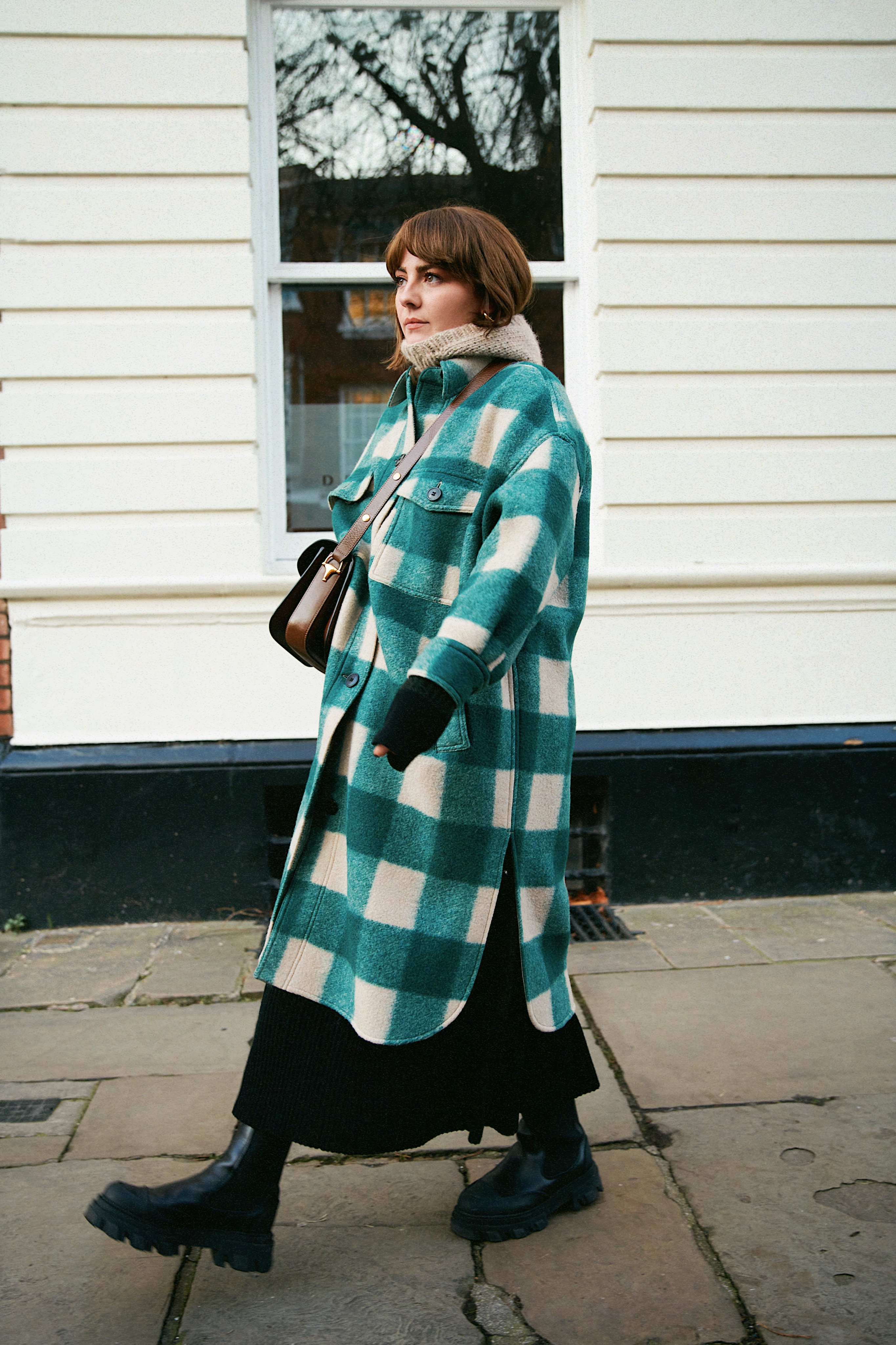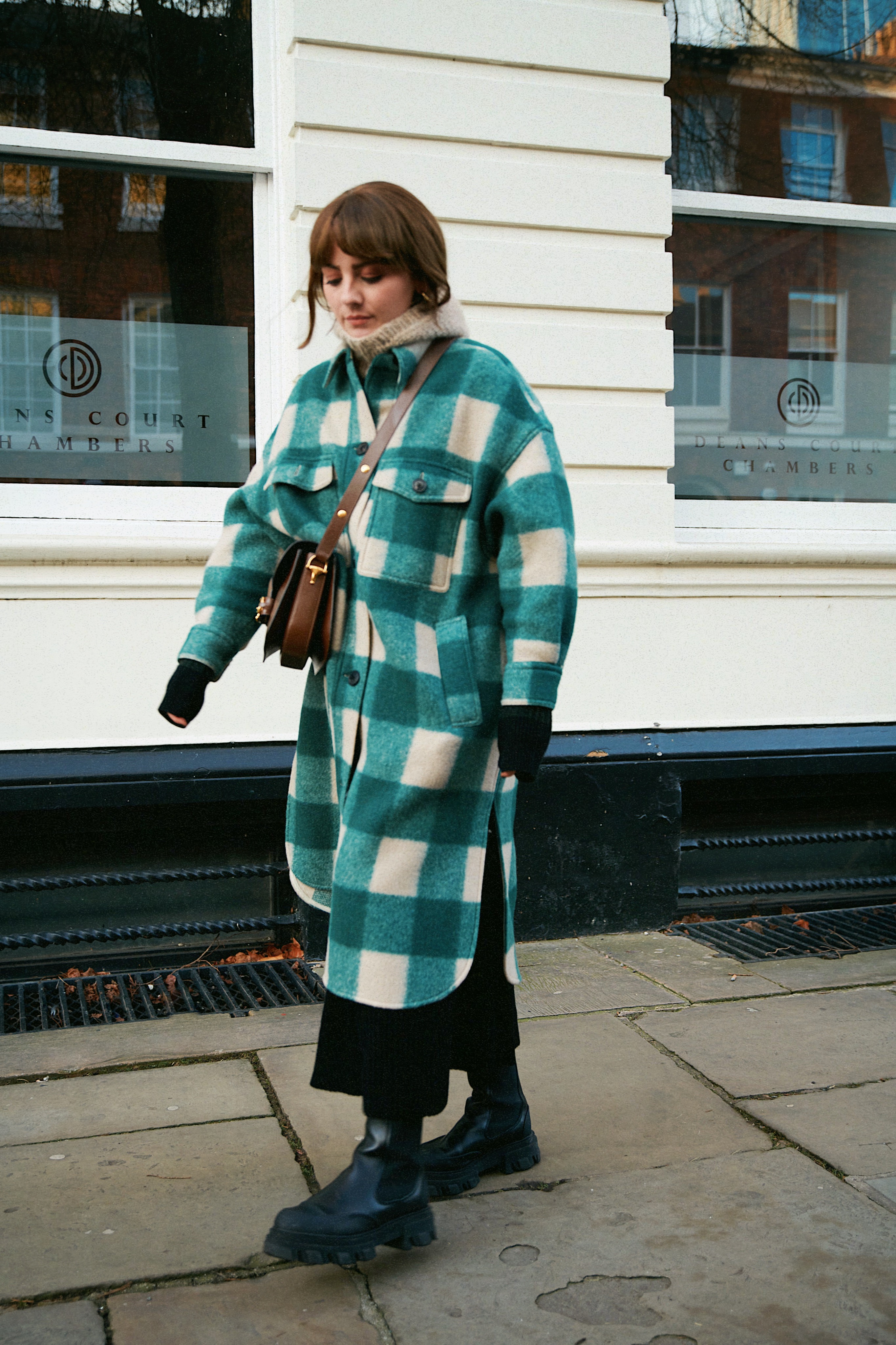 There have been plenty of times throughout the pandemic where I haven't given one single shit about clothes or how I'm presenting myself aesthetically – it's just been about getting through it in one piece (preferably in an elasticated waistband).
It's only now that things feel a little more settled that I've realised how much the pandemic has affected my personality and the way I approach getting dressed. I've definitely become more practical than ever before and much more considered when I'm making new purchases. I've also found myself clearing out a lot of stuff and really honing in on what makes the bare essentials of my wardrobe. I no longer have time for tight waistbands or uncomfortable material of any kind – I want everything I own to work with me in life, not against me.
I'm also way less intrigued by trends as I get older too. I feel like I've pretty much seen it all at this point, and things are just starting to come back around the conveyer belt and make me feel old. Low rise pants I'm looking at you…
However, one thing I have seen all over Instagram are these knitted balaclavas or knitted hoods as I prefer to call them – whatever you want to label them, the Scandi bloggers/influencers make them look effortlessly chic and let me tell you, I had to kiss a few frogs before I finally settled on this handmade gem by Rows Knitwear. I think if I'm being honest with myself, the only thing that saved me from looking like a giant sperm is the fact I have a fringe to break things up a bit – it was touch and go, but ultimately, a trend that keeps me warm is the kind of trend I'm willing to succumb to…
Sometimes it's okay if we look a little bit like E.T when running post office errands in town because guess what? Our ears are warm/the general neck/face area is cosy and that's a little luxury we can get on board with. It's not quite the vision of Audrey Hepburn on the ski slopes that we had in mind but that's okay because Manchester is cold and miserable and a knitted hood brings joy. Looking chic is sometimes overrated, sometimes being warm is better! In short, I definitely recommend this knitted hood if you're looking for an independent brand to support – there's so many lovely colours and you can even buy the pattern if you're an avid knitter yourself. I also love that it can just be worn as a hood over the top of any jumper/cardigan too. It's practical because it keeps your neck warm but it's less bulky than a scarf on days where you want the coat to do the talking (as this particular coat should)…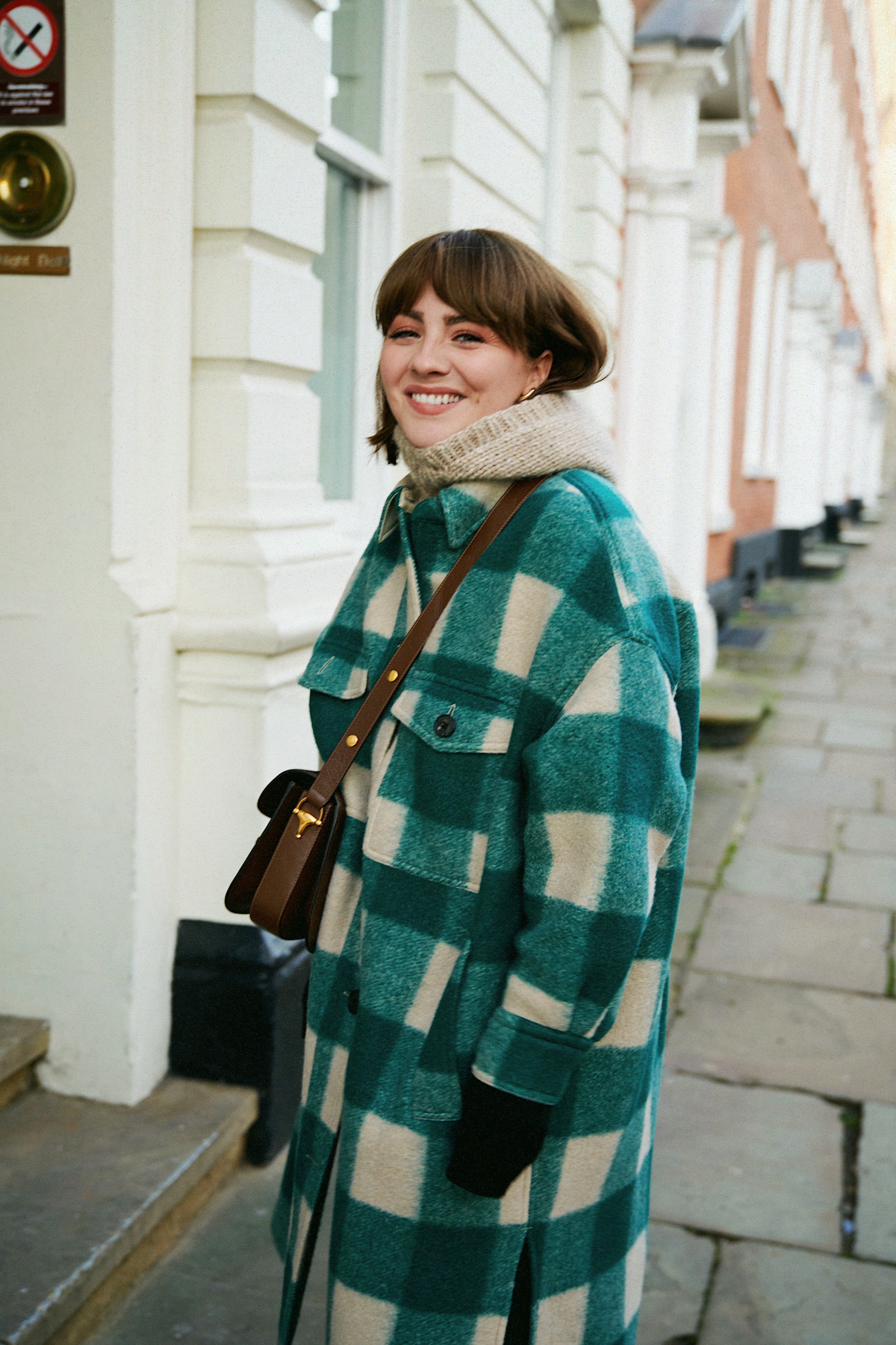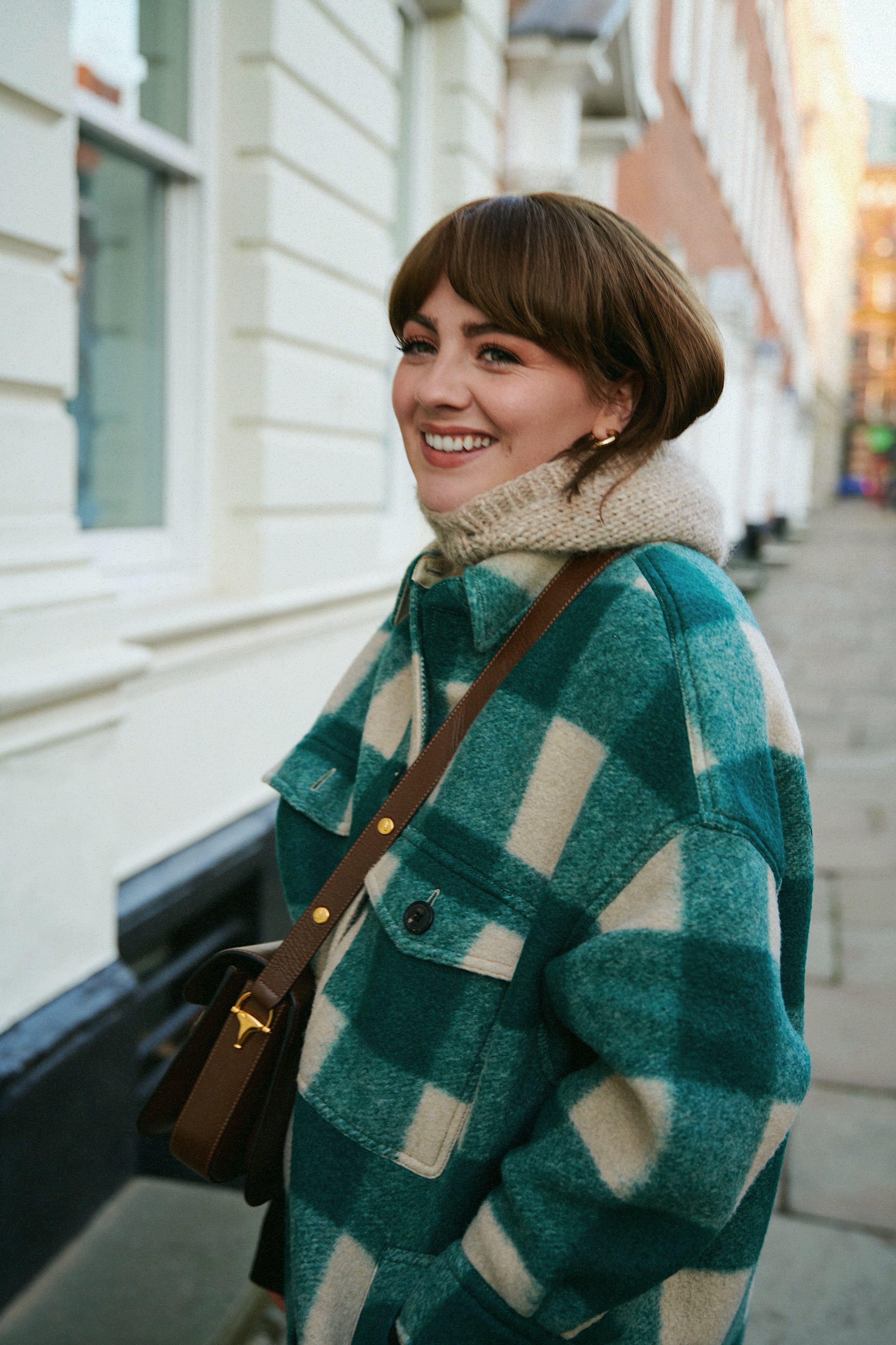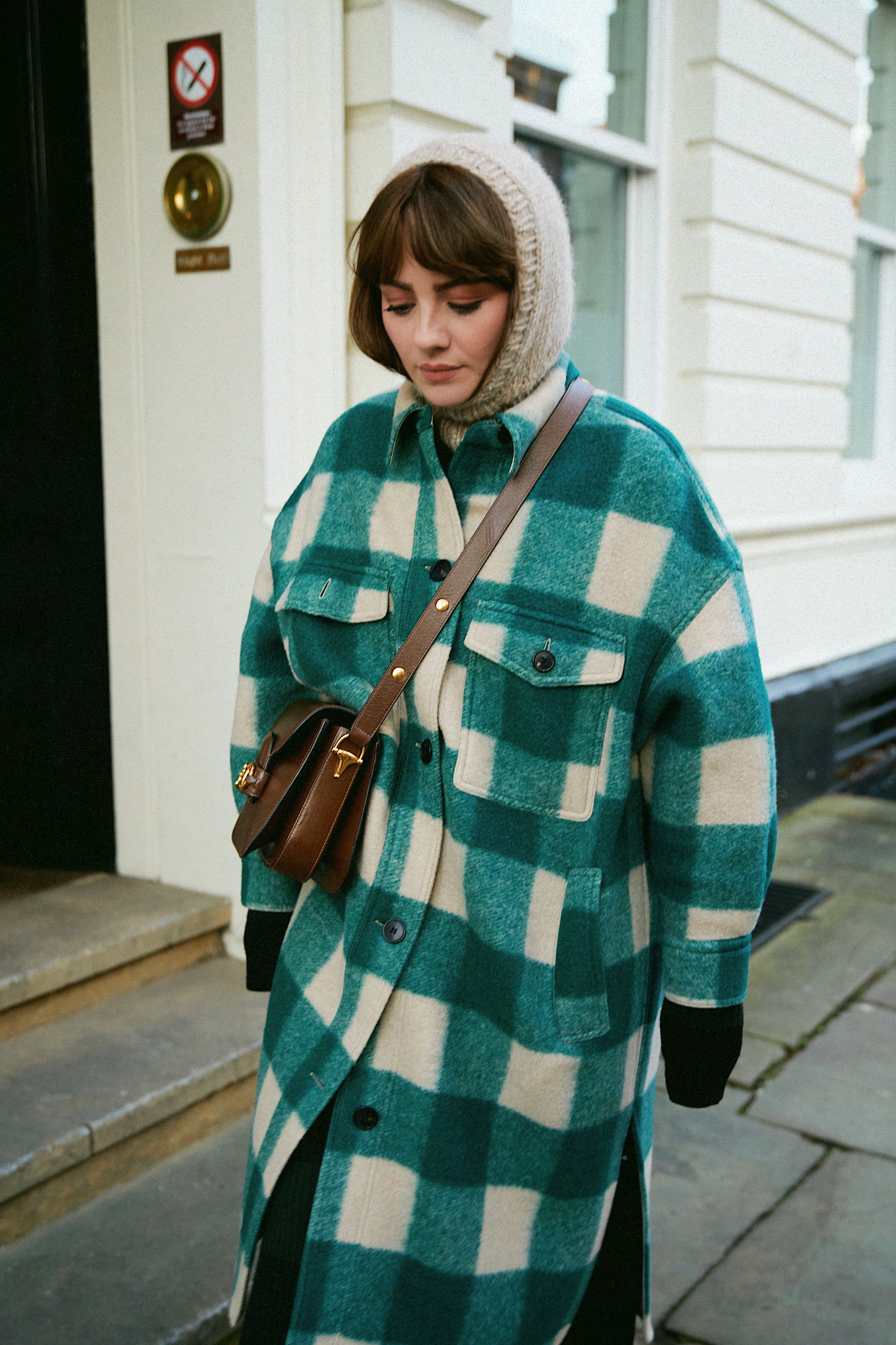 Some other 'winter warmers' that have been making the harsh winter days flow a little easier!
My YuYu hot water bottle that I recently fell back in love with after finding it underneath my bed (I have the old 'Christmas clean' to thank for that) – I have the mink style and it's the most beautifully soft/wrap around hot water bottle that is serving a comfort shaped whole in my life. Whether it's back ache, period pains, or the radiator is on the brink – this little guy warms my soul and I couldn't be without one at this time of year.
The Bird & Blend herbal teas are my latest hot drink obsession – I've always been a fan of herbal tea but the Bird & Blend teas are better than any others I've tried in the sense that they actually taste like the flavour that's promised on the tin. They are delicious! I really recommend getting one of their mixed boxes if you're not sure which flavour to go for, or checking out their sweet blends if you have a sweet tooth – they are truly delightful!
I've also been continuing my affair with the sage green Always Pan by Our Place – I was kindly sent one last year and it's definitely all over Instagram with good reason! It's made cooking a joy at a time when I'm usually tempted to scroll Deliveroo. Sam and I both enjoy cooking but sometimes at the end of the working day it's easy to fall into the trap of ordering in or just heading out somewhere local because it's half price. The Always Pan is such a dream to use and somehow the fact that it looks nice really does make the process more enjoyable. I now really want to invest in the Always Pot! I've been testing out loads of recipes by The Greedy Model over on Instagram and really recommend having a look if you're stuck for meal inspiration – I can vouch for the spiced coconut milk noodles & sticky/sweet pineapple chicken with cashews! The recipes are all really easy to alter based on your dietary requirements/preferences which I love too.
And last but not least, I've been taking full advantage of all the great TV series/films that grace our screens at this time of year! I'm a big fan of a good TV drama/a true Cinephile and I know a lot of you guys are too – I finally created a highlight of all my recommendations over on Instagram so I'll continue to save them there going forward. Sometimes there's nothing better than curling up on the sofa with a fresh cup of herbal tea and tucking into a new episode of a series you're excited about. It's these little warming winter rituals that keep us going until we catch sight of those warmer days on the horizon…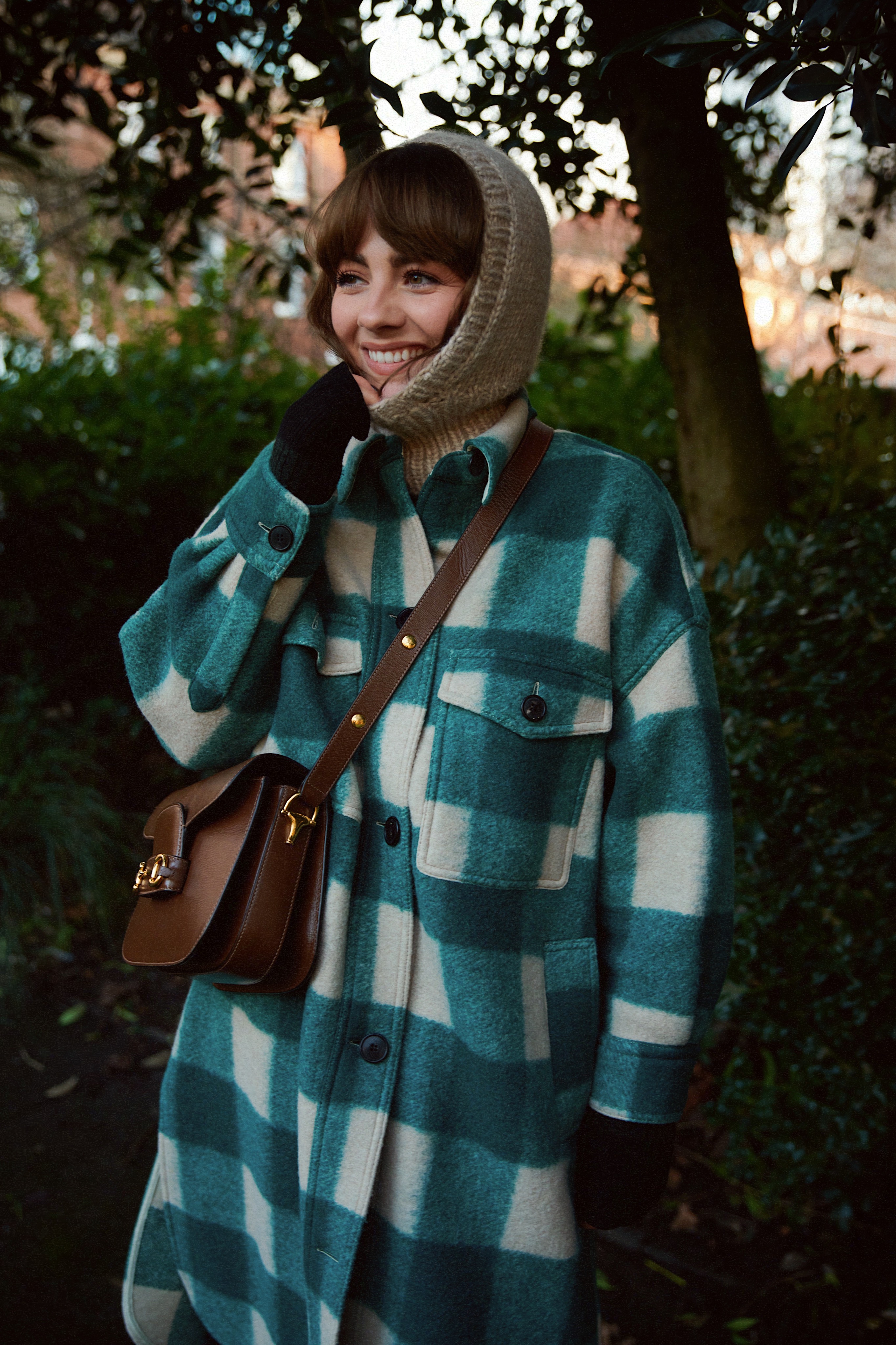 ---
Photographs taken by Catherine Booty 
Coat c/o – Isabel Marant, Dress – Me + Em (old season), Boots – Ganni, Bag – Gucci, Knitted Hood – Rows Knitwear
SHOP THE LOOK