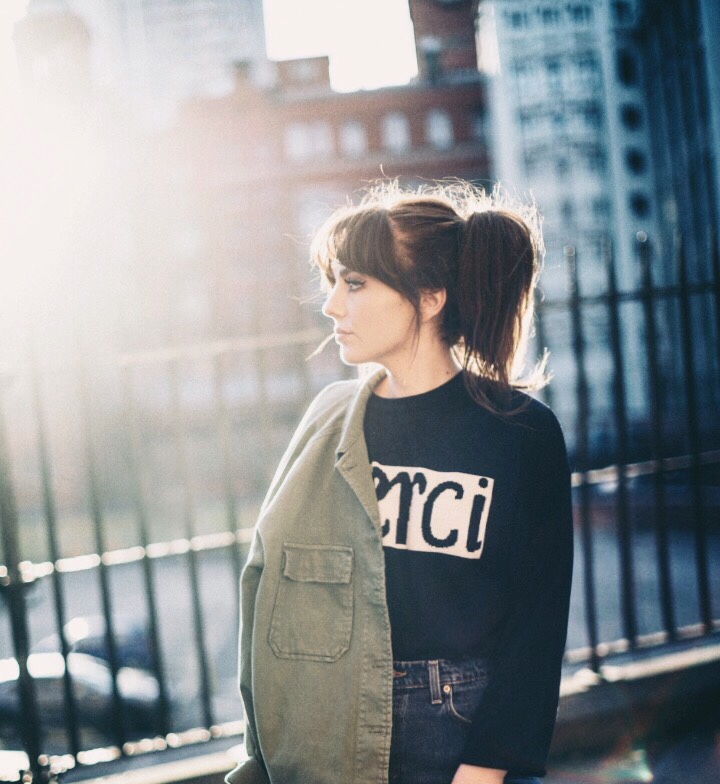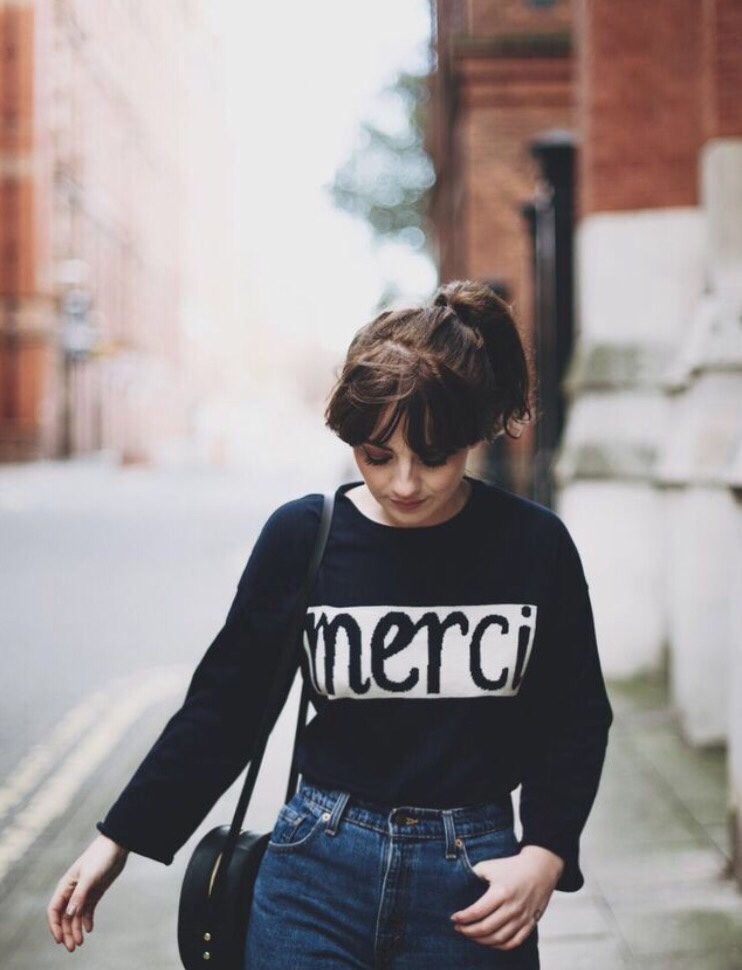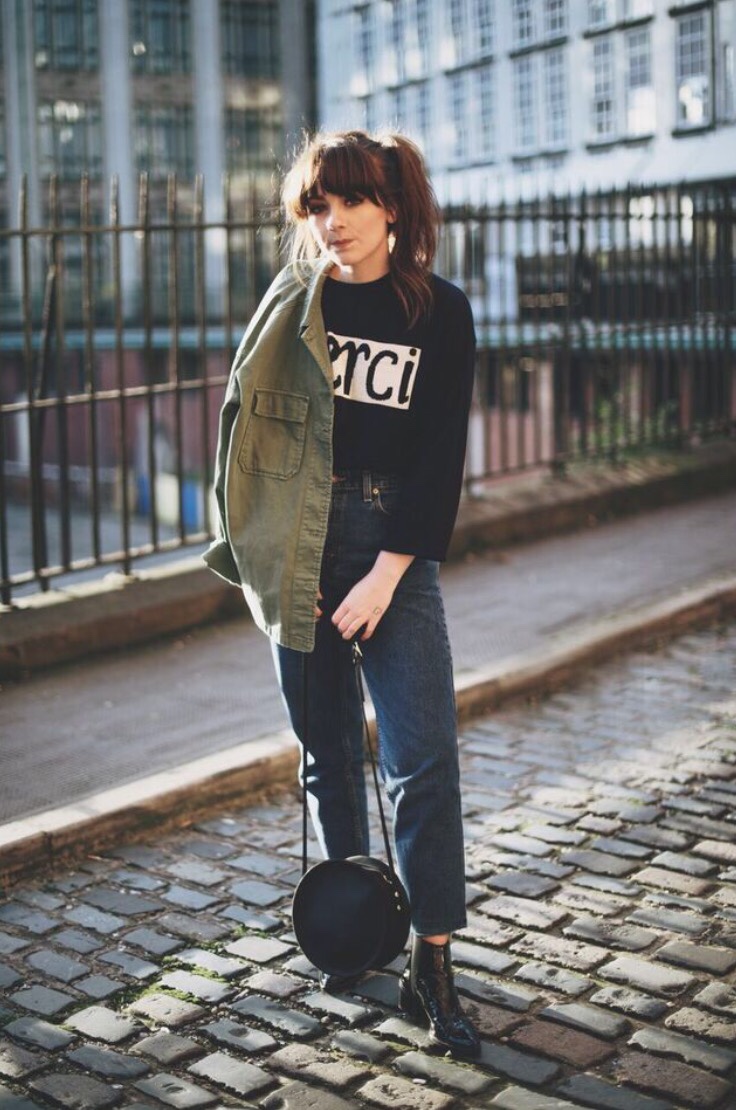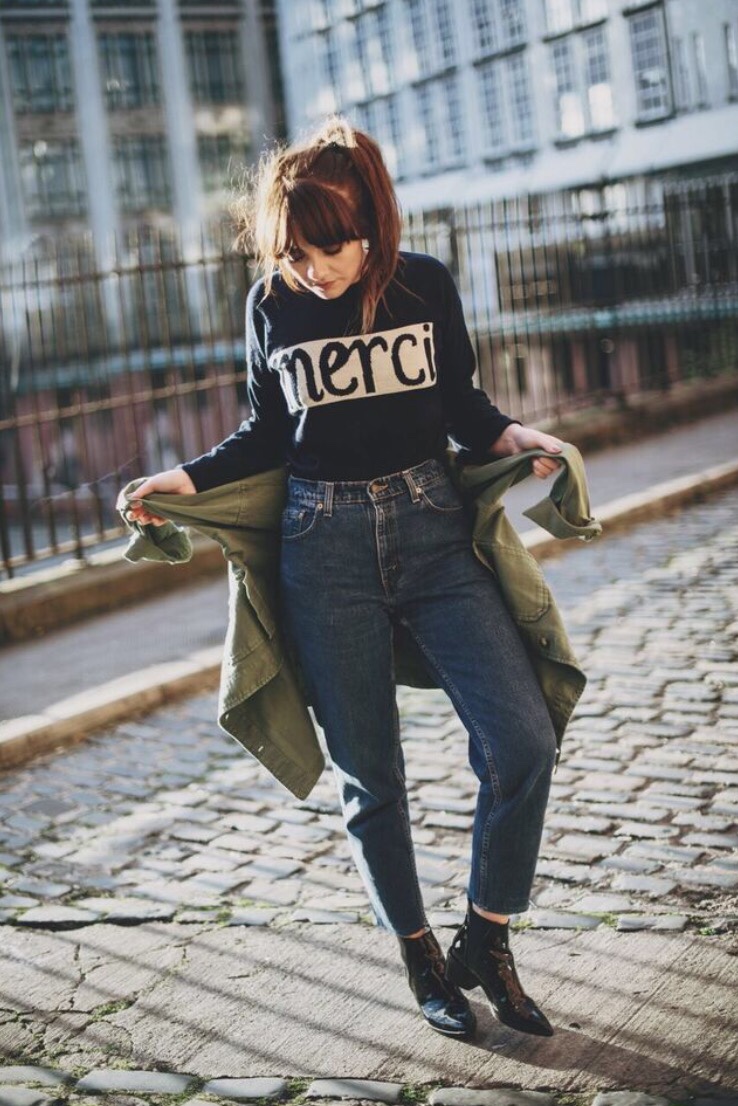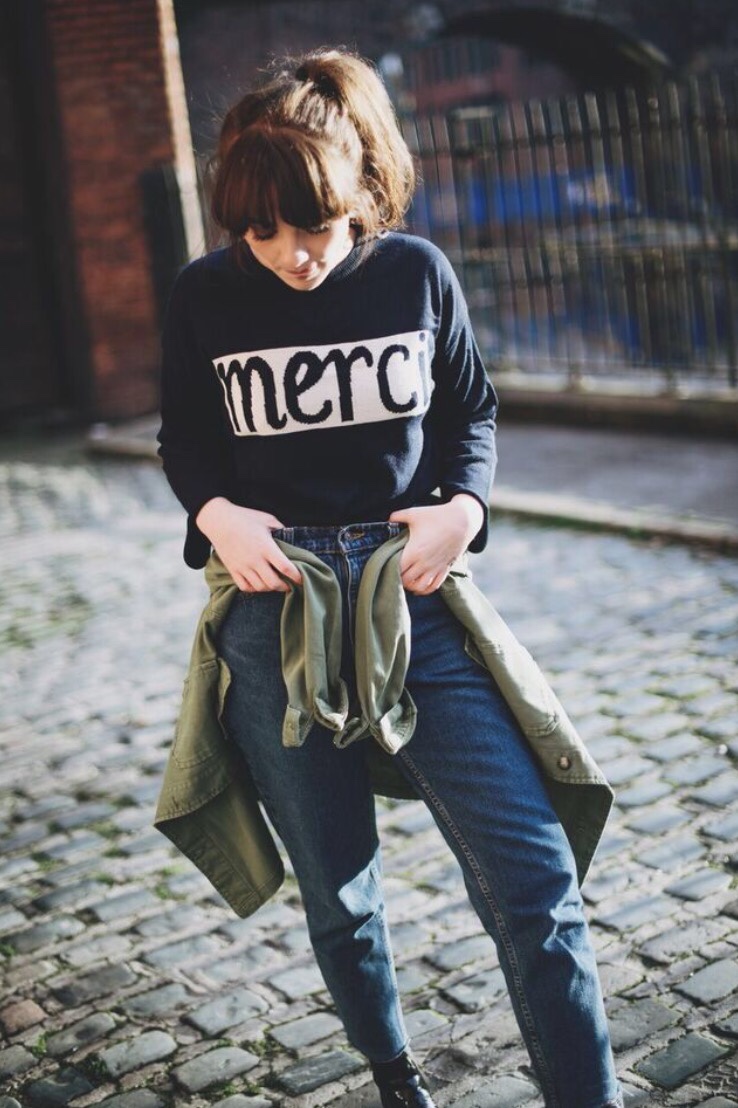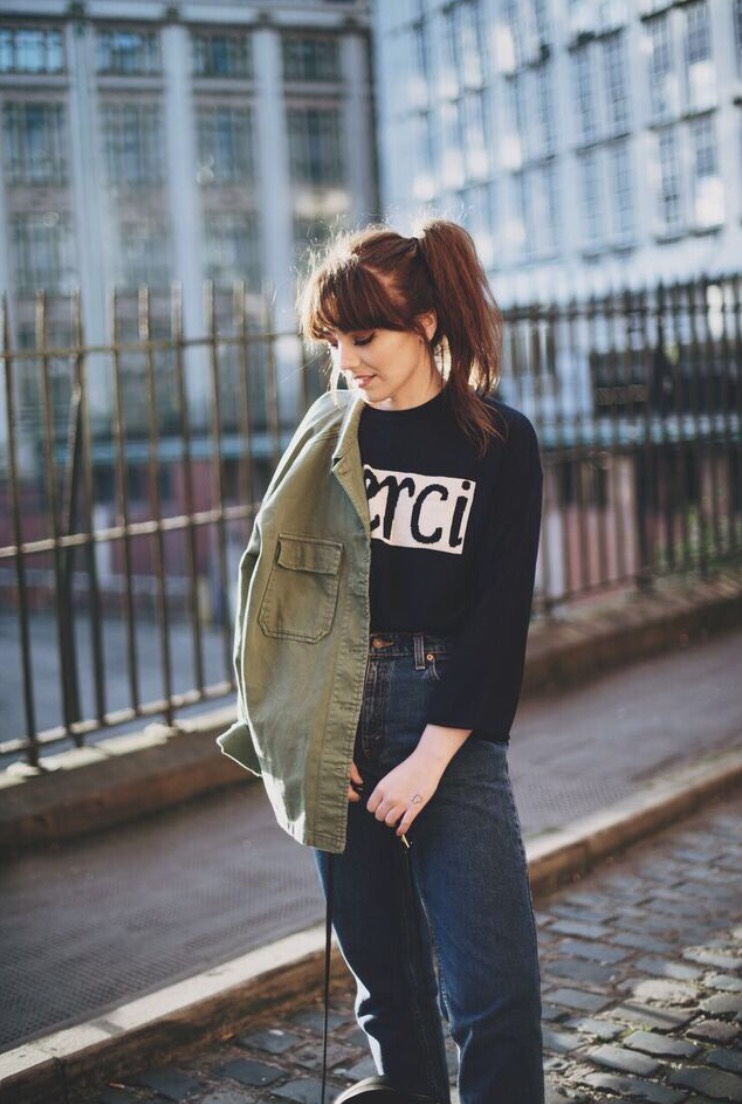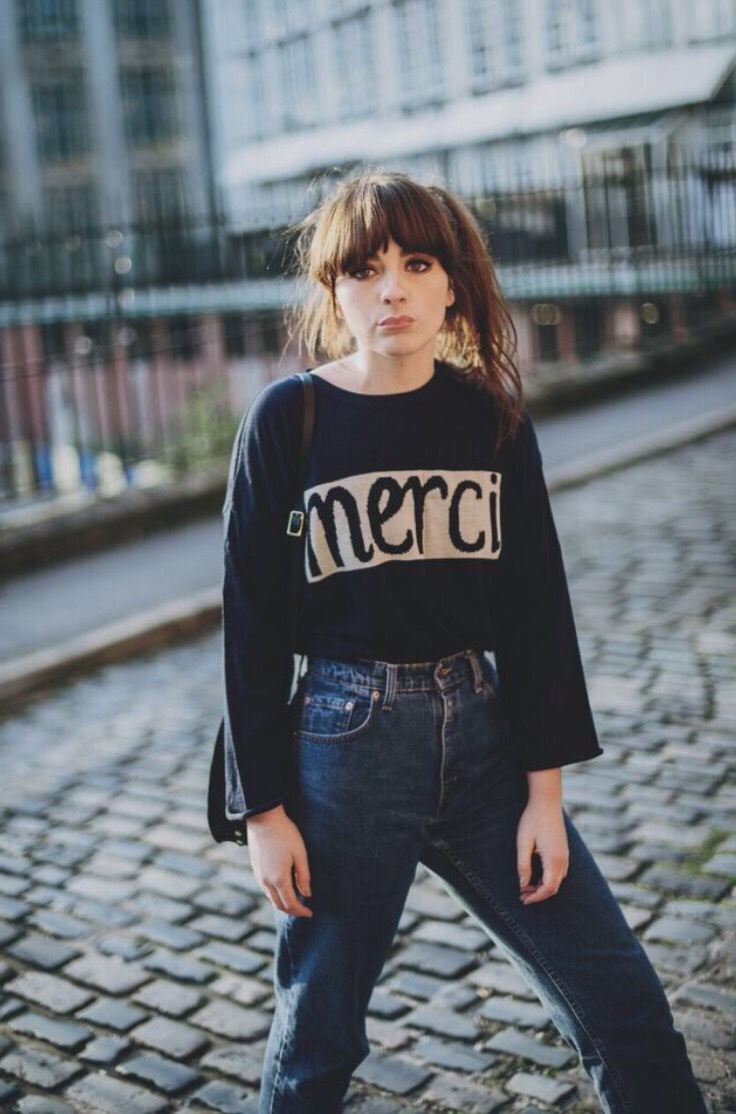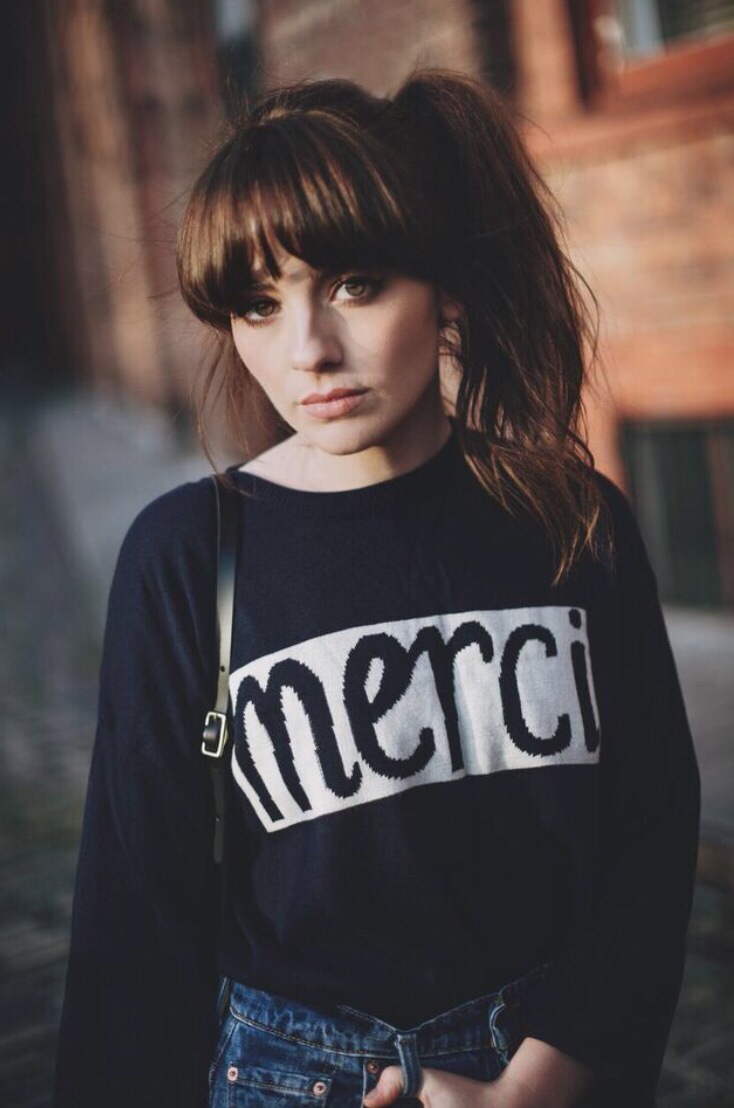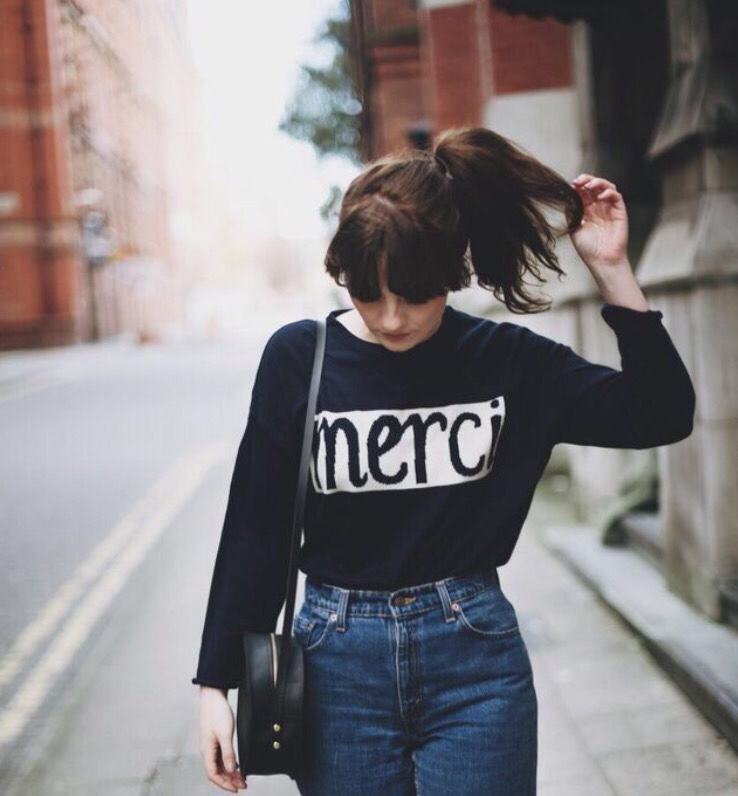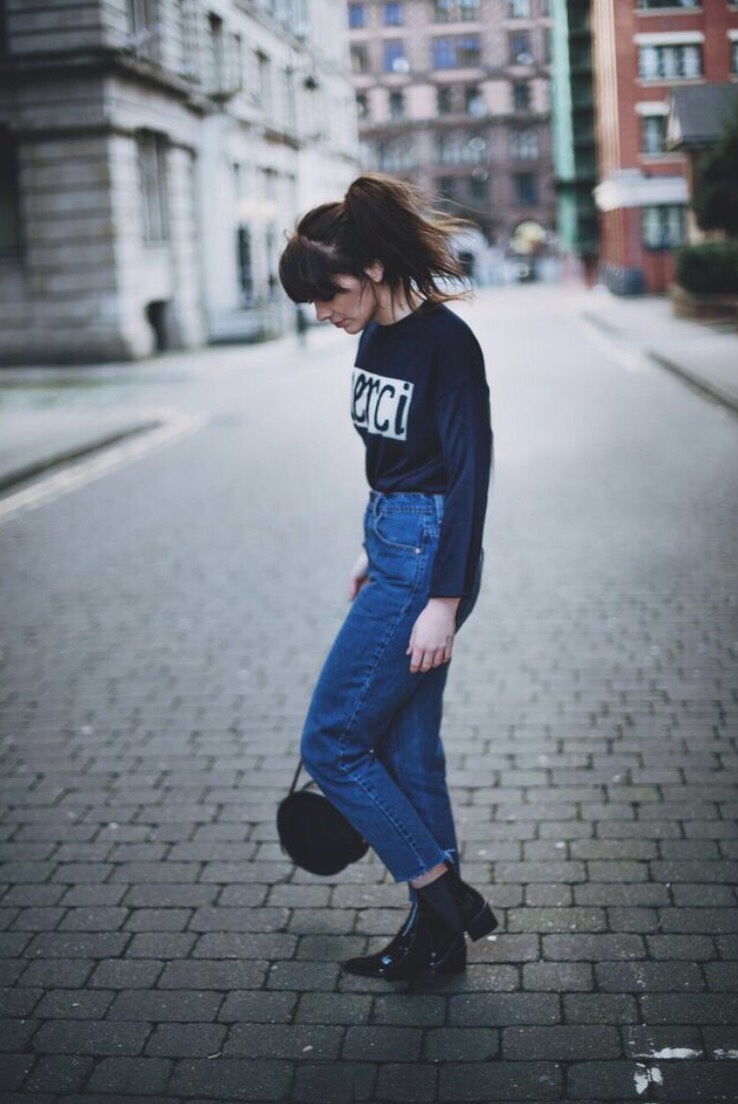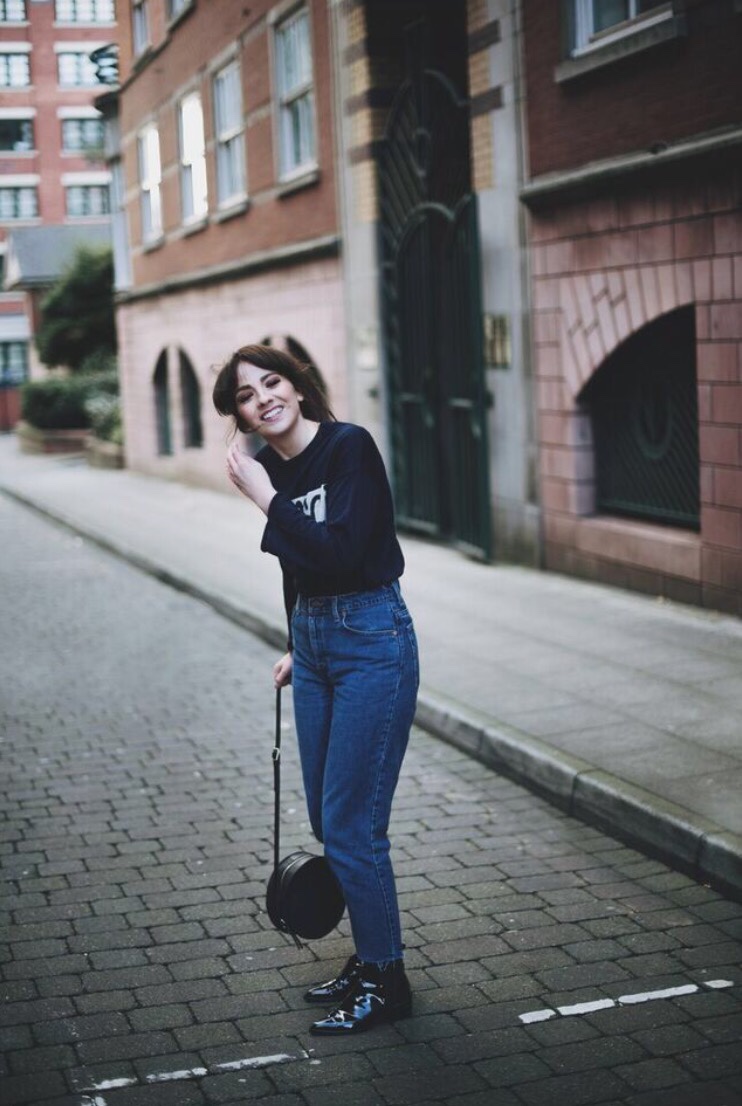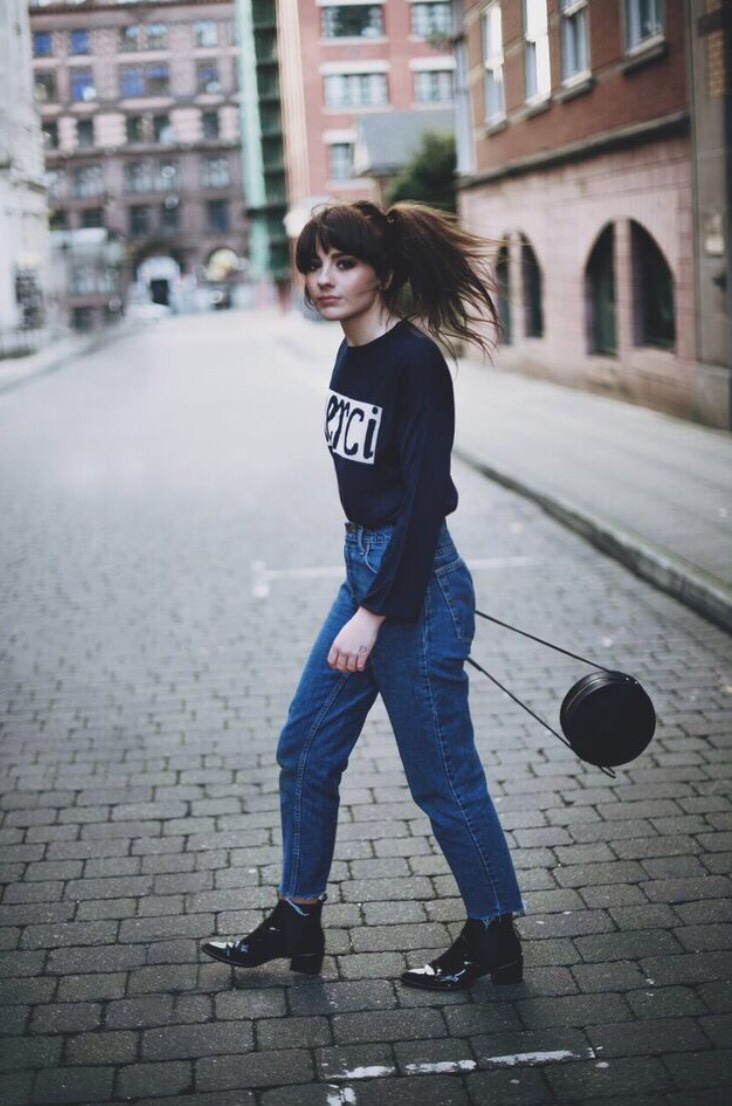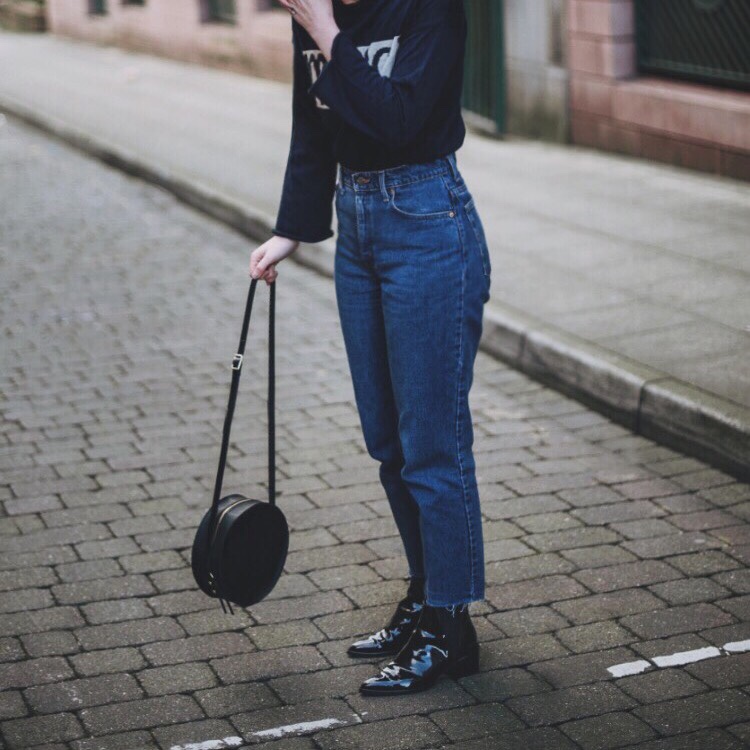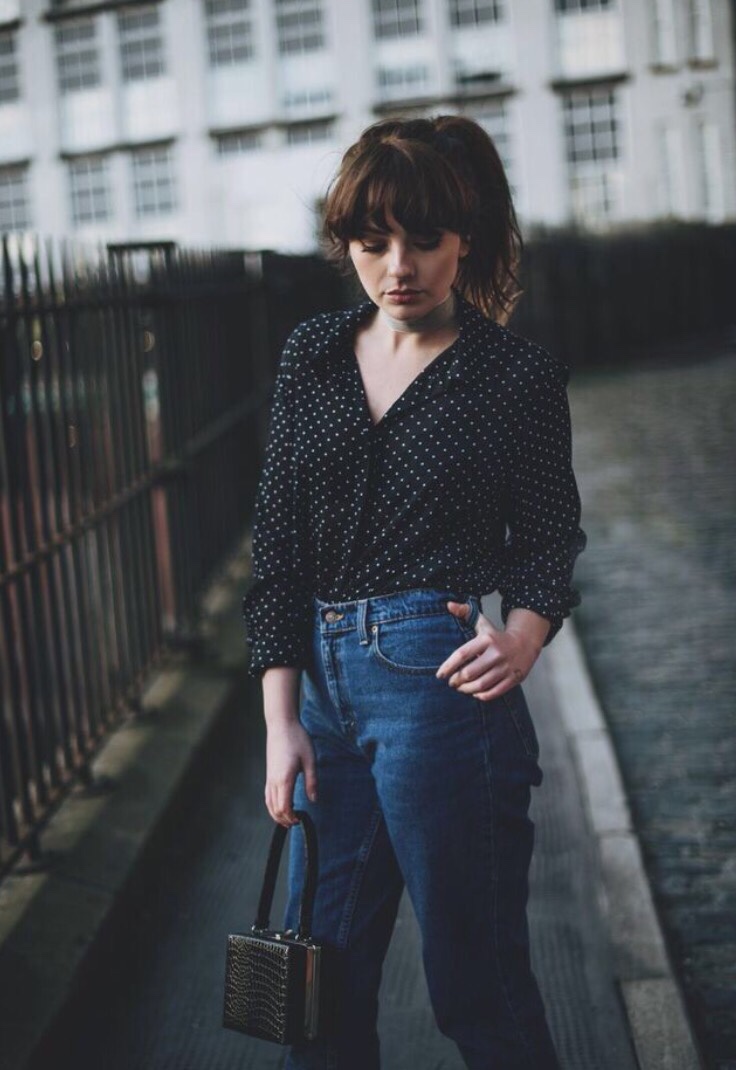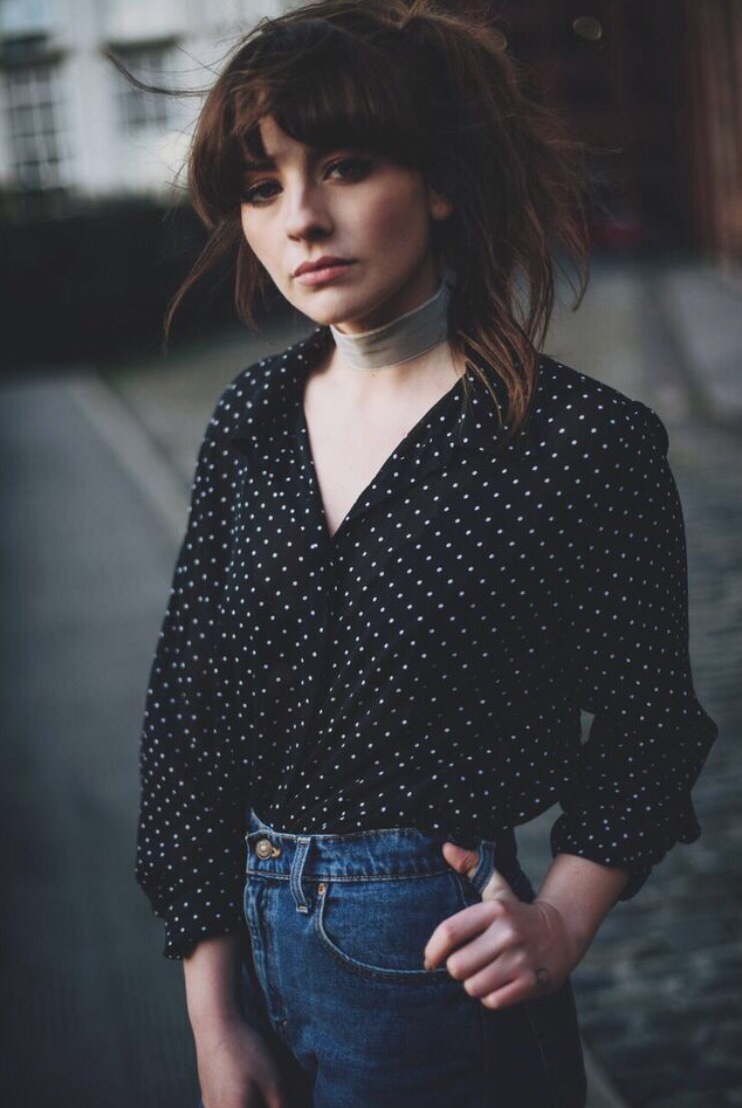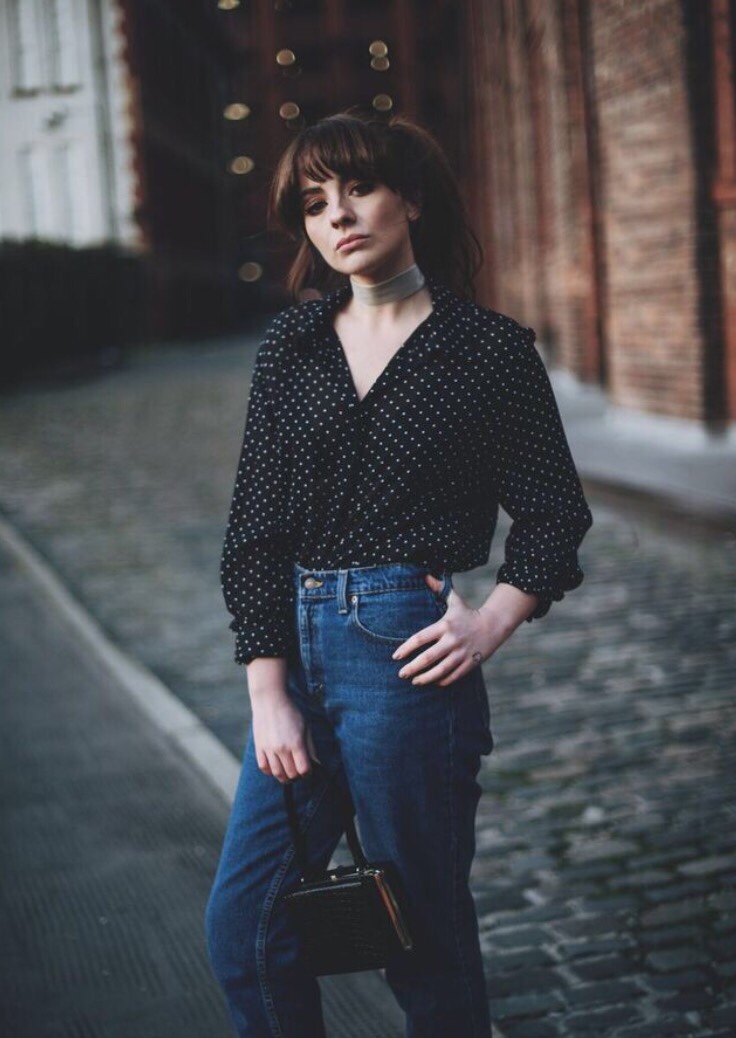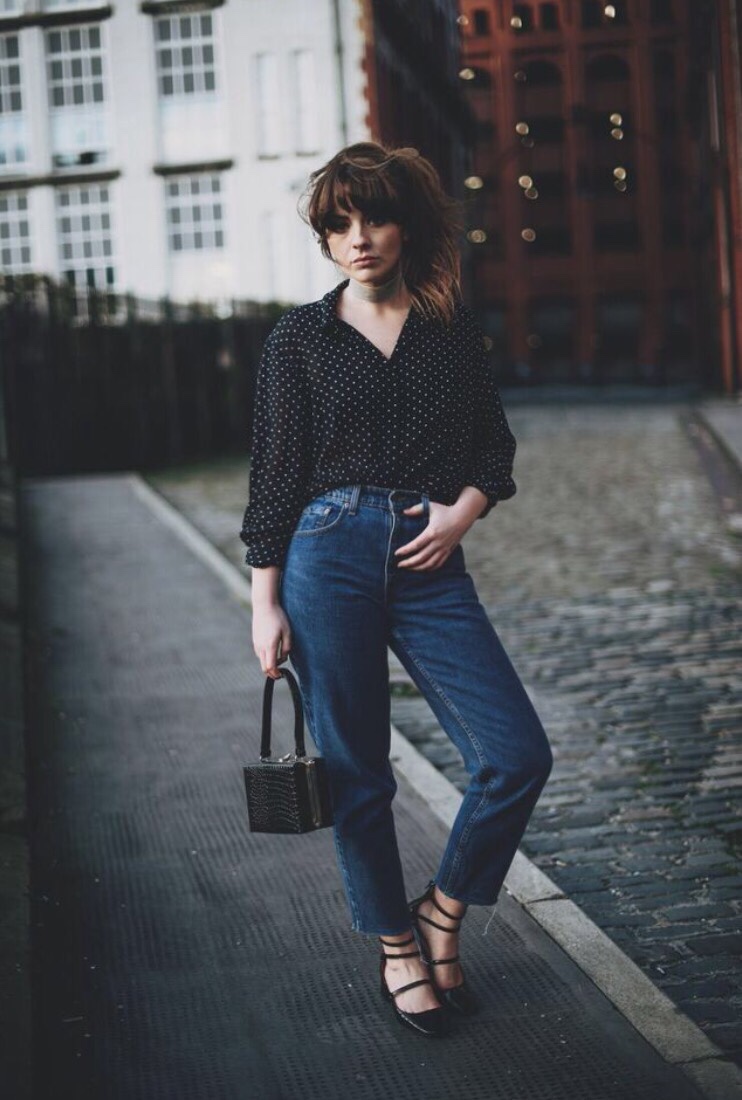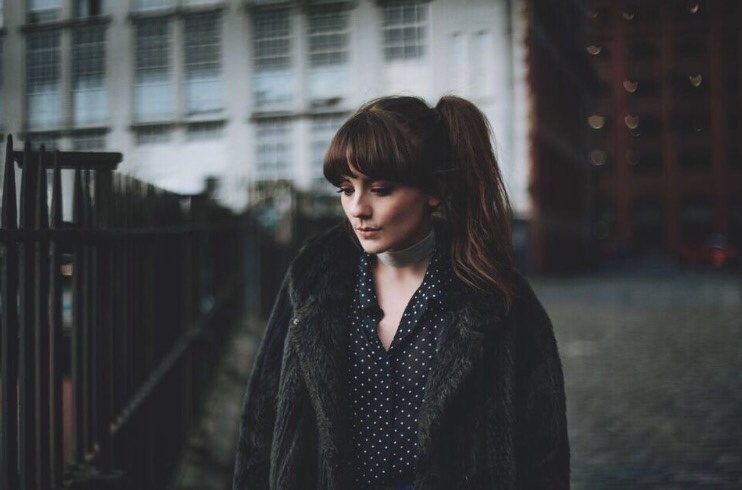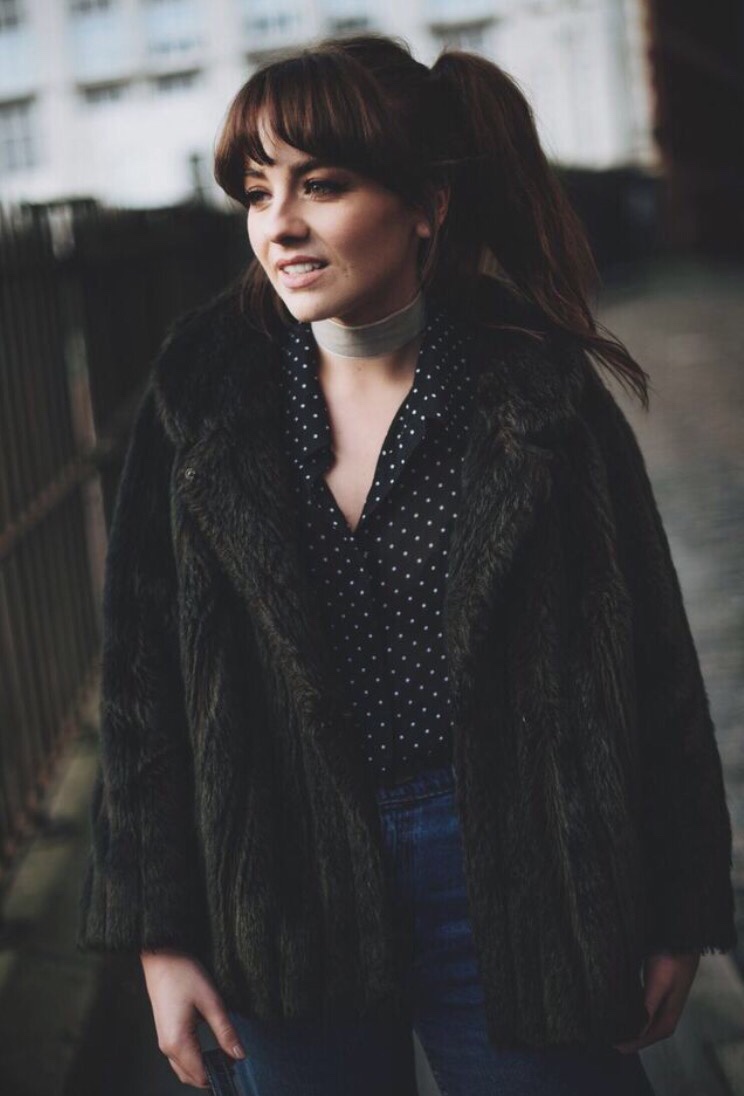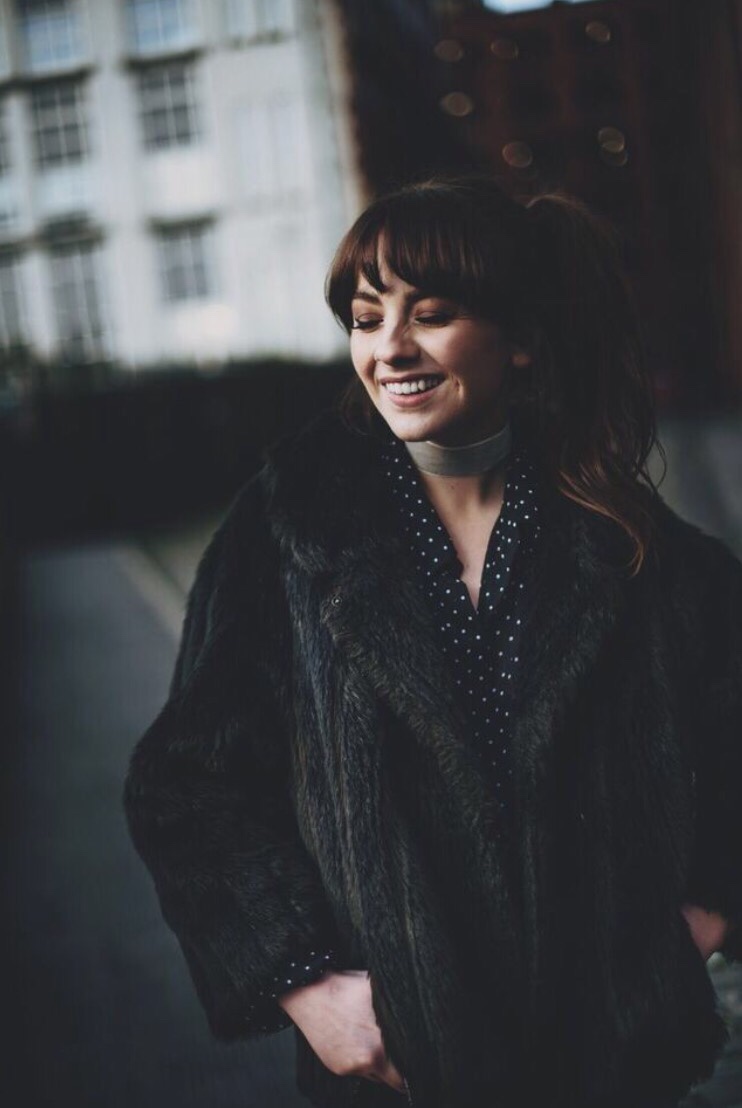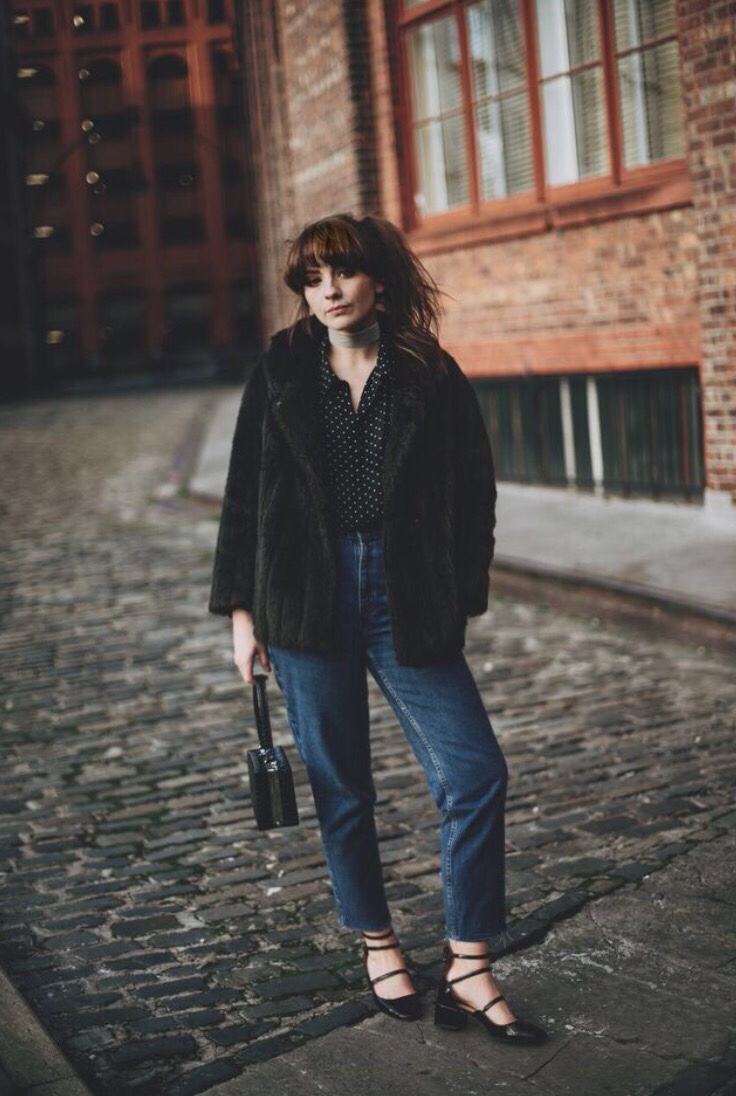 I recently booked to visit Paris in February and I couldn't be more excited! This year has been very work focused for me, so I'm determined to travel more next year and get some things ticked off my bucket list. By bucket list, I'm referring to that mental wish list that gradually stacks up in the back of my head…
Look one 
I feel like this little jumper came into my life at a very fitting time – now that Paris is officially on the agenda, I'm more obsessed than usual with all things french. It's one of those pieces that instantly puts me in a good mood, and it's perfect with denim – what more could I ask for?
Paired with my new patent boots, it's the perfect french-girl inspired daytime look for wandering around the city. It's one of those outfits that's comfortable, practical, and just seems to get better the more layers you add. I'm picturing it with my big blanket style scarf, and a sheepskin jacket now that the colder weather is here to stay. I also love how it looks with a simple khaki/utility style jacket for a laid back tomboy feel. It reminds me of Serge Gainsbourg, and it has that timeless affect that looks great all year round. There are certain pieces that just improve with age, and this little jacket is definitely one of them.
There's really not much better than finding a pair of vintage Levi jeans that fit well (if you know, you know), and don't make you look too much like a cowboy. Not saying that's not a strong look – just not the one intended here, nor one I'll be pulling off anytime soon. They were actually a little bit longer than pictured, and I just wore them rolled up for the first week, before deciding to get the scizzors out. I love how vintage cut offs look with patent boots, and I was lacking this kind of style within my denim collection. I basically just googled the cliche, 'frayed denim for dummies' and worked from there. I'd really reccomend cutting up an old pair of jeans if you're feeling like your wardrobe needs a little style update – it literally takes ten minutes and then the more you wash them, the better the effect gets!
Look two
This is a classic example of how I'd switch up denim for the evening time with a few simple changes. Sometimes, I just don't feel like wearing the typical dress or skirt option, and I'd rather just stay in my jeans. Jeans seem to get a bad rep when it comes to dressing up – I'm not saying they are red carpet worthy, but I happen to be a big fan of denim attire for the night time. Maybe it's the nineties kid in me, but I love nothing more than a good denim dress for a night out too! Especially if it's a more fitted denim piece with some sheer tights – I just think you can't go wrong, and it's a look I rely on time and time again.
The little polka dot blouse instantly makes me feel like a lady, so it's the perfect contrast against the boyish Levi jeans. The added touch of the choker just creates a bit of interest to the look and ties everything together nicely. It's a pastel lilac shade of velvet that I just can't get enough of. There's something really delicate about it that I'm pretty smitten with against the tougher denim material. The patent shoes also play into this idea – I find it fun to mix two different looks together, rather than being head-to-toe girly or completely masculine for example. I've talked about this quite a lot on here so far, and I feel like it's definitely where my personal style is best defined.
Lets talk about THE shoes – these little babies are the perfect height for dressing up a pair of denim cut offs, and there's just something about patent that gets me ridiculously excited about Christmas and all things festive. Recently, I've been making more of an effort to branch out my shoe collection as it's been feeling a bit neglected. I'm talking tatty old Converse and worn in boots that have served way past their expected duties. I find shoe shopping the hardest – I don't tend to fall in love with shoes all that easily, or I'm put off by making purchases online because I like to walk around in them first. Having said that, these two patent investments have been a complete success, and I've already found that they have made so many more outfits that little bit more improved!
I guess my one bit of advice for getting dressed would be to stop and think about how it makes you feel – that's always the most important thing for me. I might not always feel that an outfit is the most 'flattering for my shape' or 'feminine enough' but screw that. Those voices are a reflection of the negativity in the world around us, and confidence should overule all – sometimes I want to dress like a five year old boy, and other days I want high heels and fish net tights. That's really the most empowering thing about fashion – you get to dress for your mood, for the day ahead, but most importantly, for yourself.
 I hope there's something here you can take inspiration from when it comes to styling your beloved denim pieces, and I hope you all have a wonderful week ahead planned!
Alice x
Photography by Adriana
Shop the look 
Jumper – Heofficial
Jeans – Vintage Levi (similar here)
Boots – Whistles
Jacket – Urban Outfitters
Bag – Queen For Dinner
Blouse – Vintage (similar here)
Faux fur coat – Vintage (similar here)
Bag – Vintage (similar here)
Choker – Tell-Me-No-Lies Boutique
Shoes – Zara