I hope you're all doing well! I wanted to use this blog post as a bit of a catch up – it feels nice to have no set theme and to just chat with you guys about what the last couple of weeks have involved. I shot this outfit a little while ago when the sun was shining, and it was such a lovely afternoon. For the first time in months, I found myself feeling like I had a bit of control back – it felt nice to be creating content outside, and to be wearing an outfit that made me feel like 'me' again…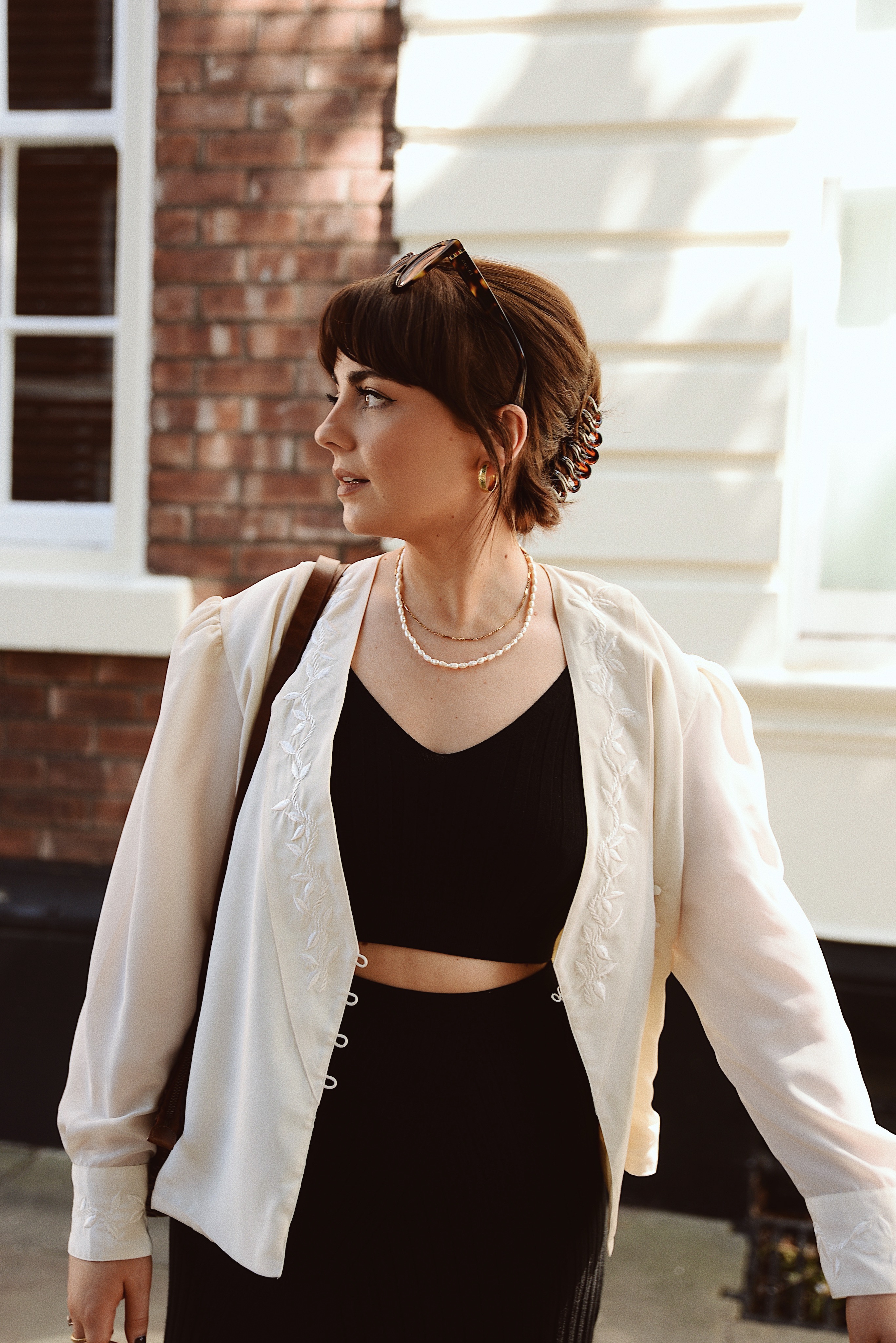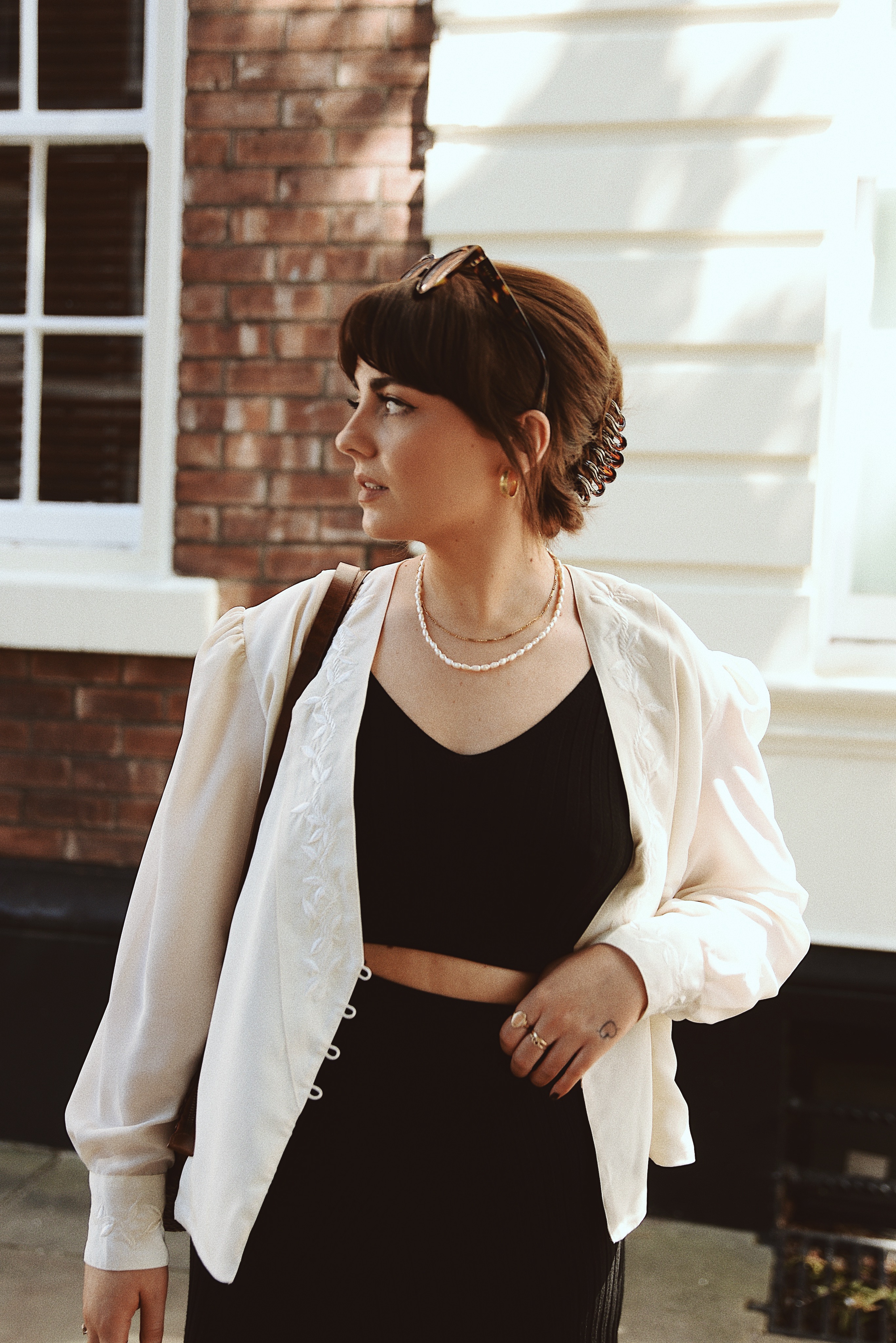 I've found it really difficult not being able to create consistent content – it's something that gives me a bit of routine as a freelancer, and I love working hard and holding myself to a certain standard when it comes to everything I publish on here. I love curating, writing, planning outfits, and then imagining where might be nice to shoot them. This year has definitely sucked the fun out of a lot of creative endeavours, so I've really been treasuring days like this when things seem to come together effortlessly… 
I kindly got sent this black two piece by Filipa K and I've been living in it. Its made from the softest knitted material and I love how it looks with a cream vintage blouse thrown over the top. It's one of those effortless summer looks that feels really fun but elegant at the same time. I'm all about 'easy pieces' at the moment and this is definitely the sort of combination I can see myself gravitating towards over the next couple of months.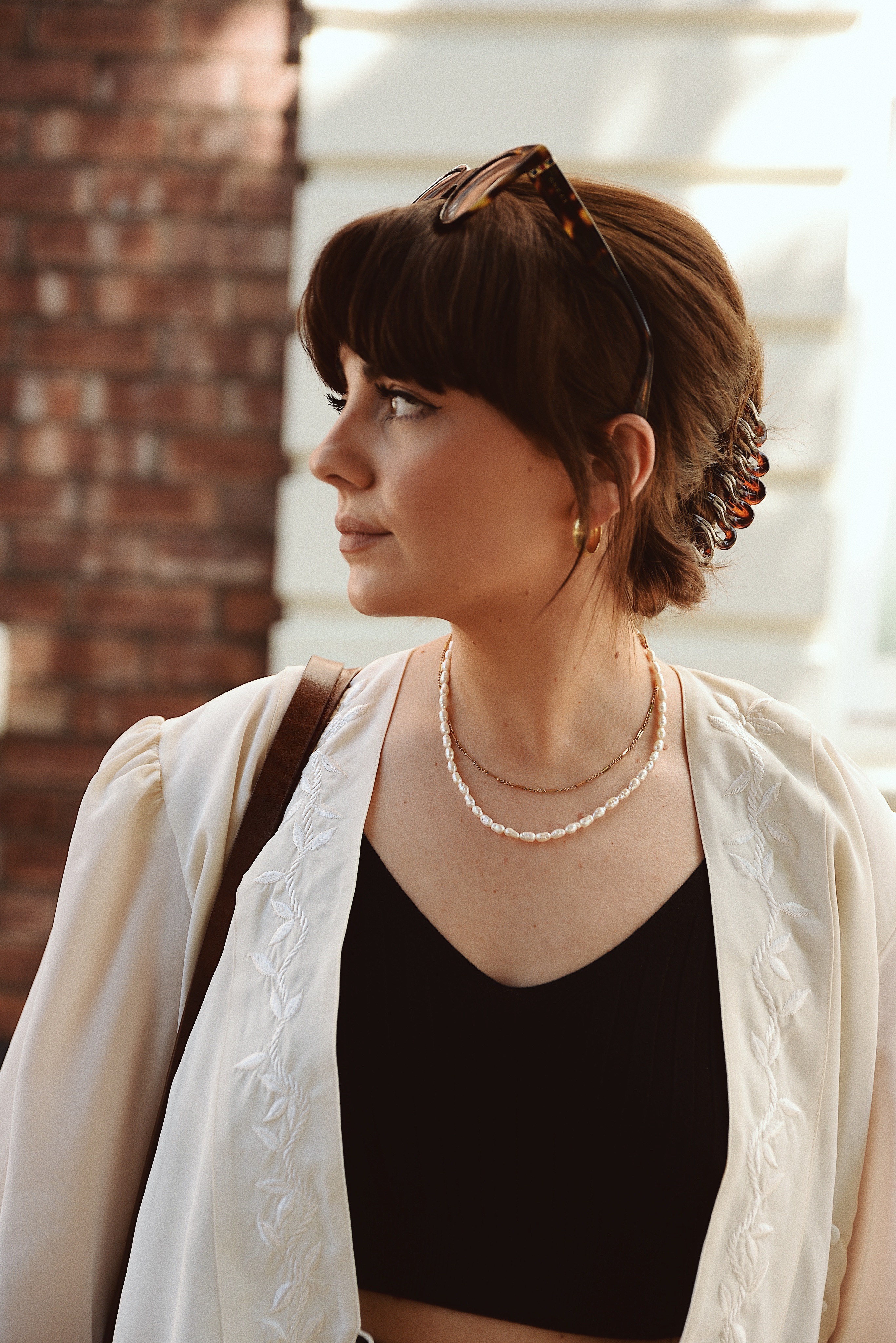 None of us really know what the rest of the year will look like, so it's been really nice to be able to take comfort in simple outfits that will go the distance. Many of us might have had high hopes for our summer wardrobes, but sometimes it's nice just to strip things back and opt for a minimal look that's classic and reliable. Those are really the only kind of pieces I've been investing in this year, and I've found my approach to shopping (in general) continues to grow in a healthier direction. I'm generally finding that I lusting after way less, and really just appreciating what I already have to work with…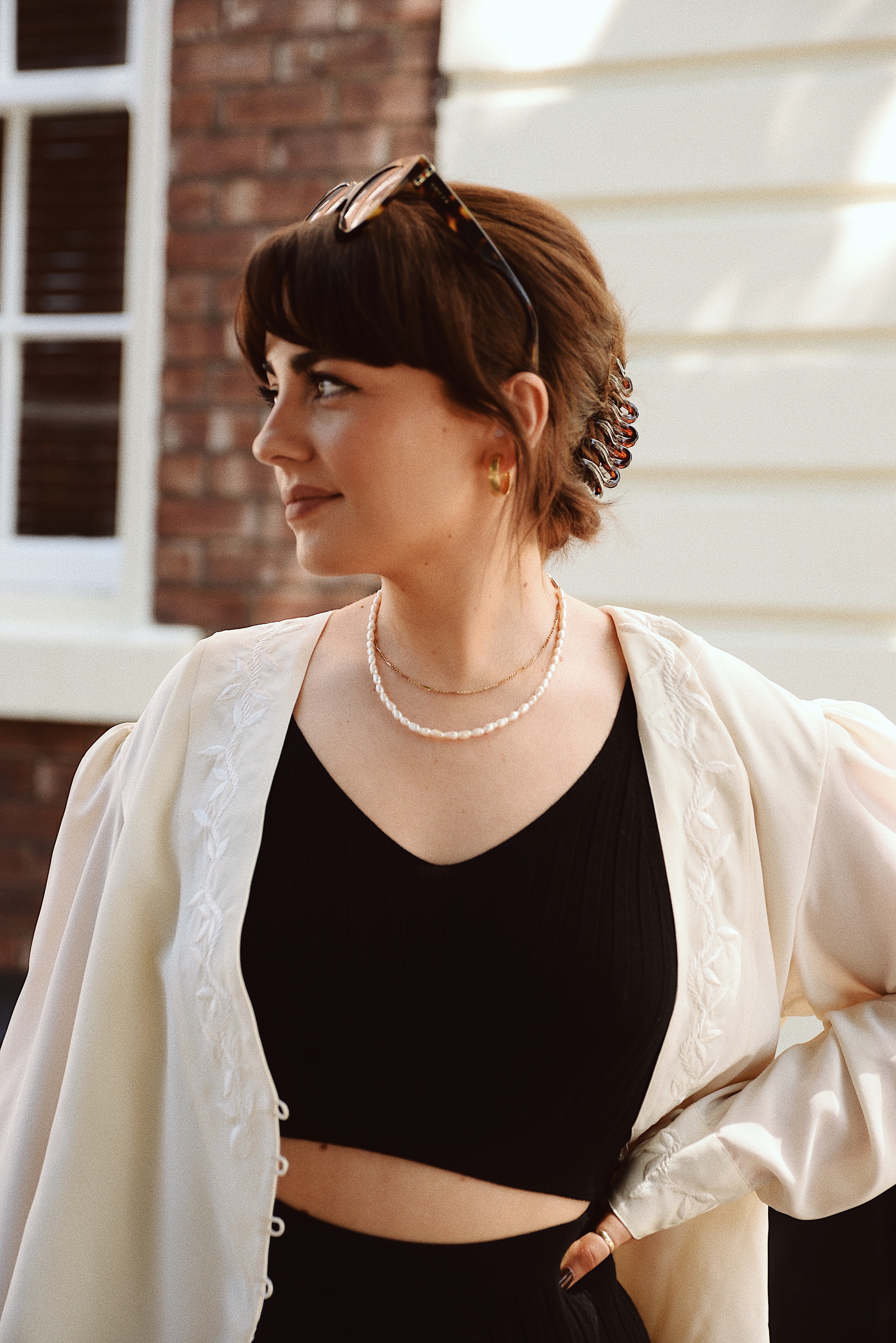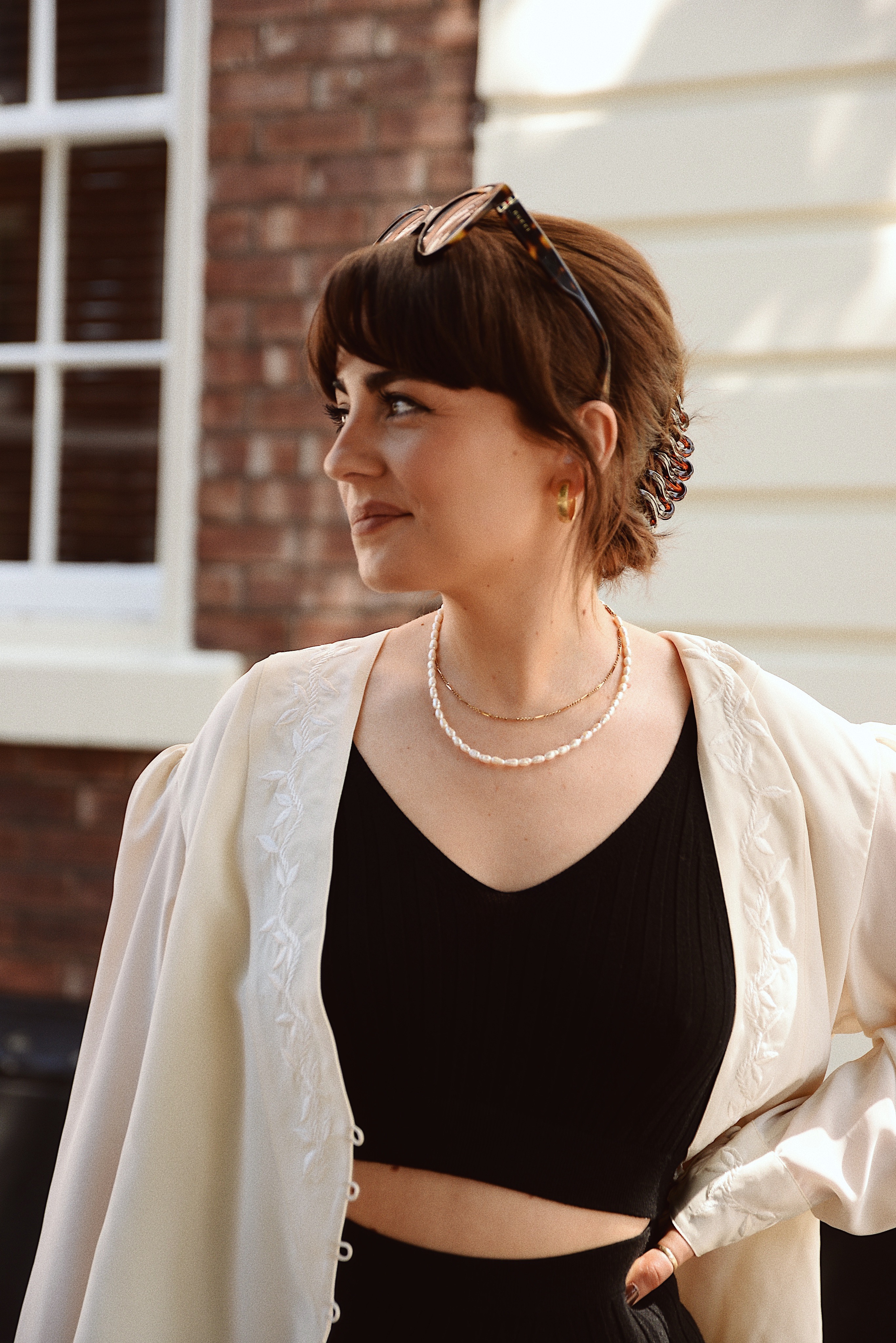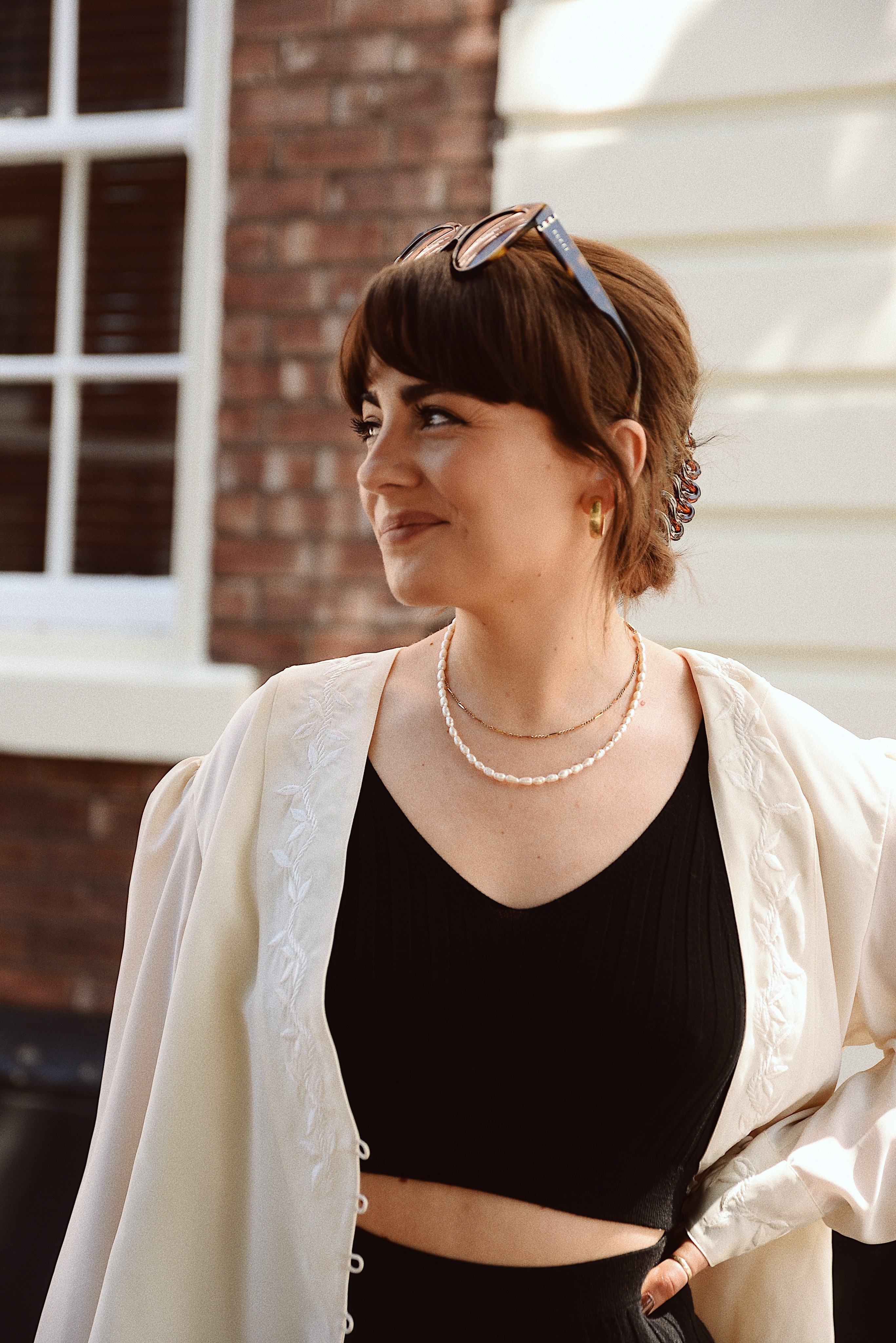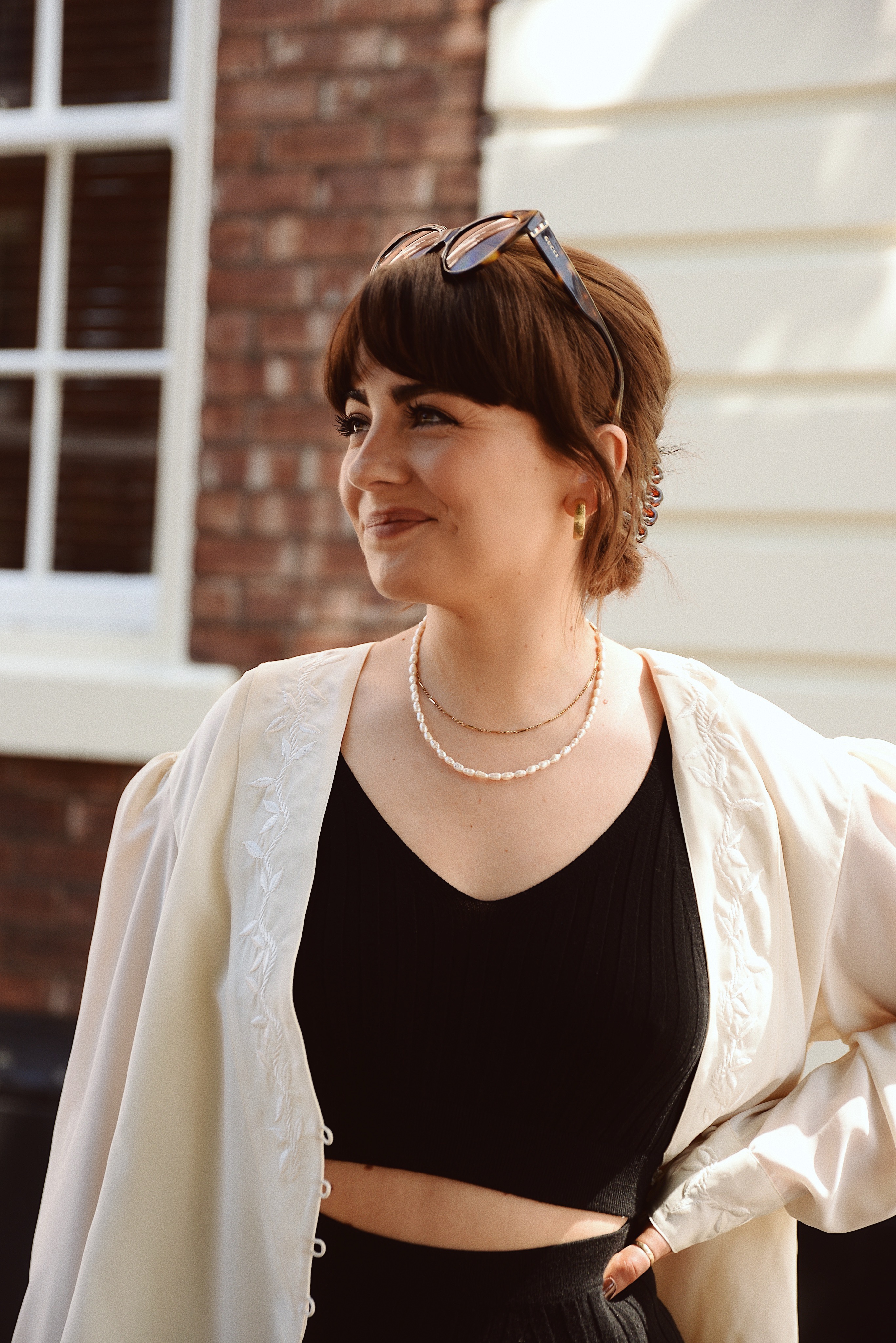 Wardrobe updates aside, I wanted to let you guys know that On The Outskirts is back! We have finally started recording series two after a long hiatus. Sophia and I have decided that we are going to record remotely and episode one is now available to listen to – we hope it will act as a bit of audio shaped comfort, and we promise regular episodes from here on out…
The next episode will be a 'stand alone' episode as we really feel it's important to pay respect to the current Black lives matter movement and to keep extending the conversation wherever possible. We will be chatting about the past few weeks, along with sharing tonnes of anti-racism resources and ways in which we both personally plan to work/learn going forward.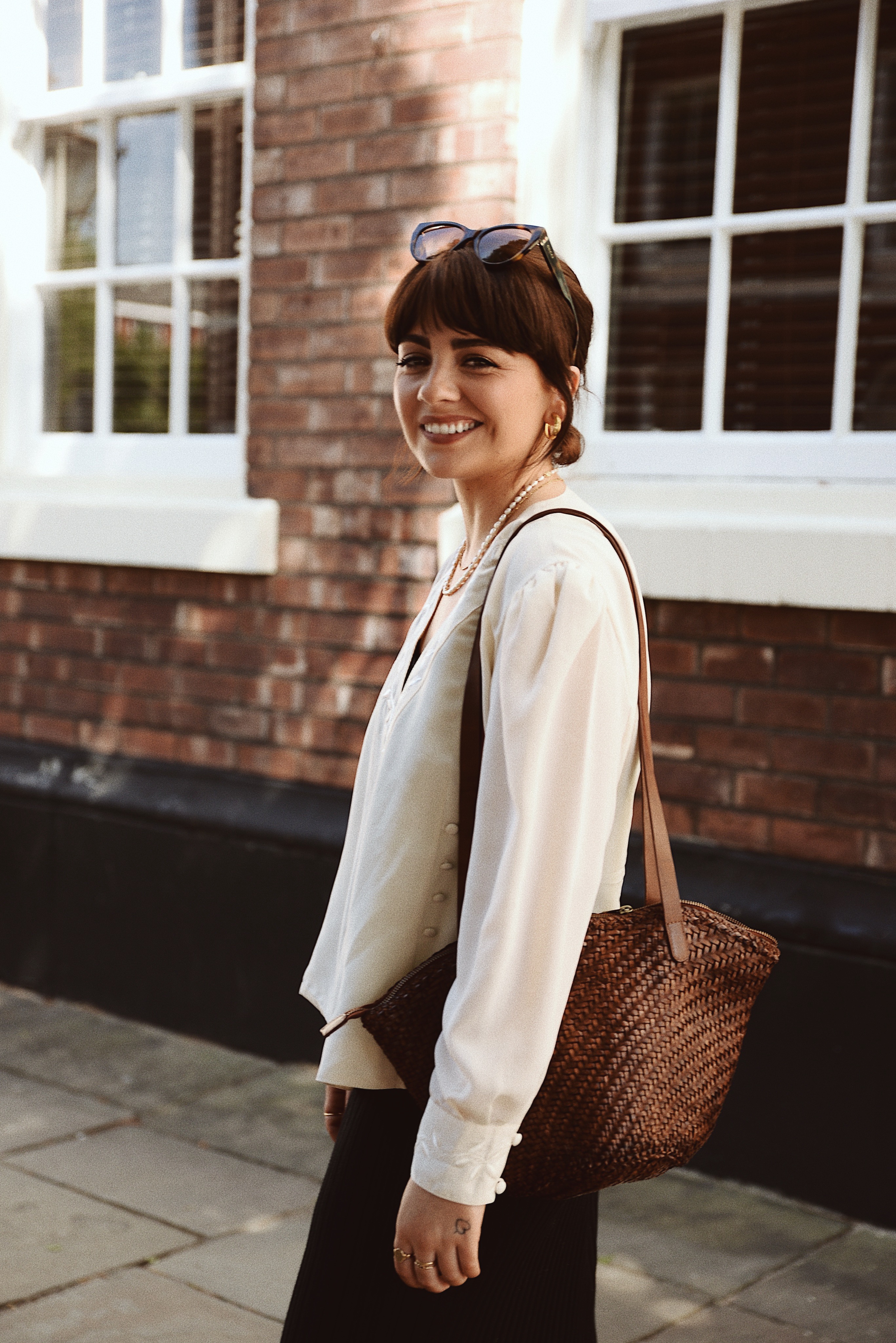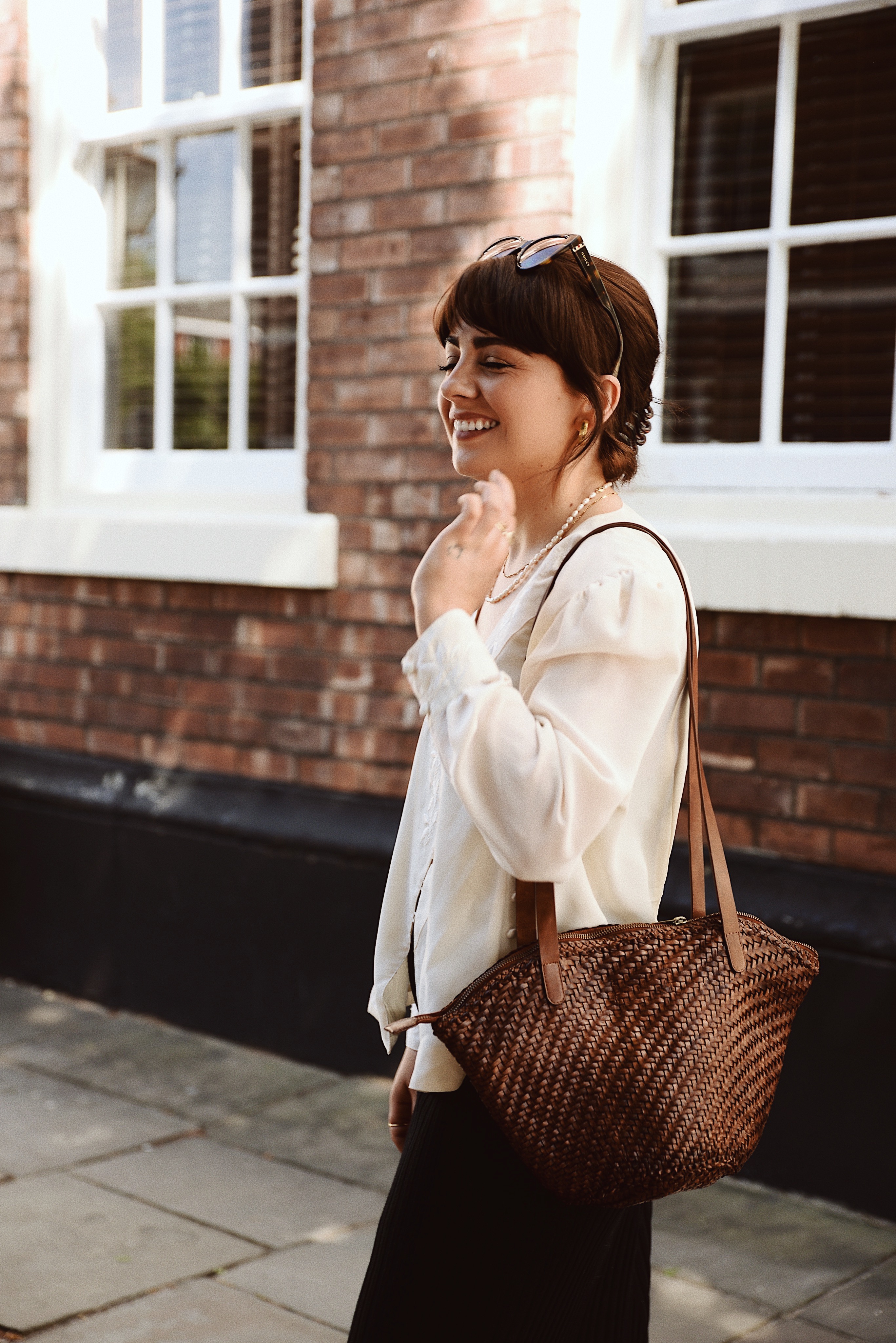 Blog catch up aside, I'm really looking forward to some time offline this weekend. It's been such an intense year and one that I've found to be pretty mentally exhausting when it comes to navigating the online world. I sometimes worry that my head hasn't been able to process the constant grief/trauma, and I think sometimes I just need to really allow myself to slow down rather than trying to solider on. It's been a major year of self reflection for me, and I've really been trying to analyse what makes me happy and how I want out of this strange career I've chosen going forward. I don't think I'm alone in having a bit of an existential crisis, but I do think it's healthy to take a step back every now and then and look at the bigger picture. 
None of us can predict what the future looks like but I've always been someone who tends to lead with their heart (sometimes to my detriment), but I just have to have faith that it will steer me in the right direction…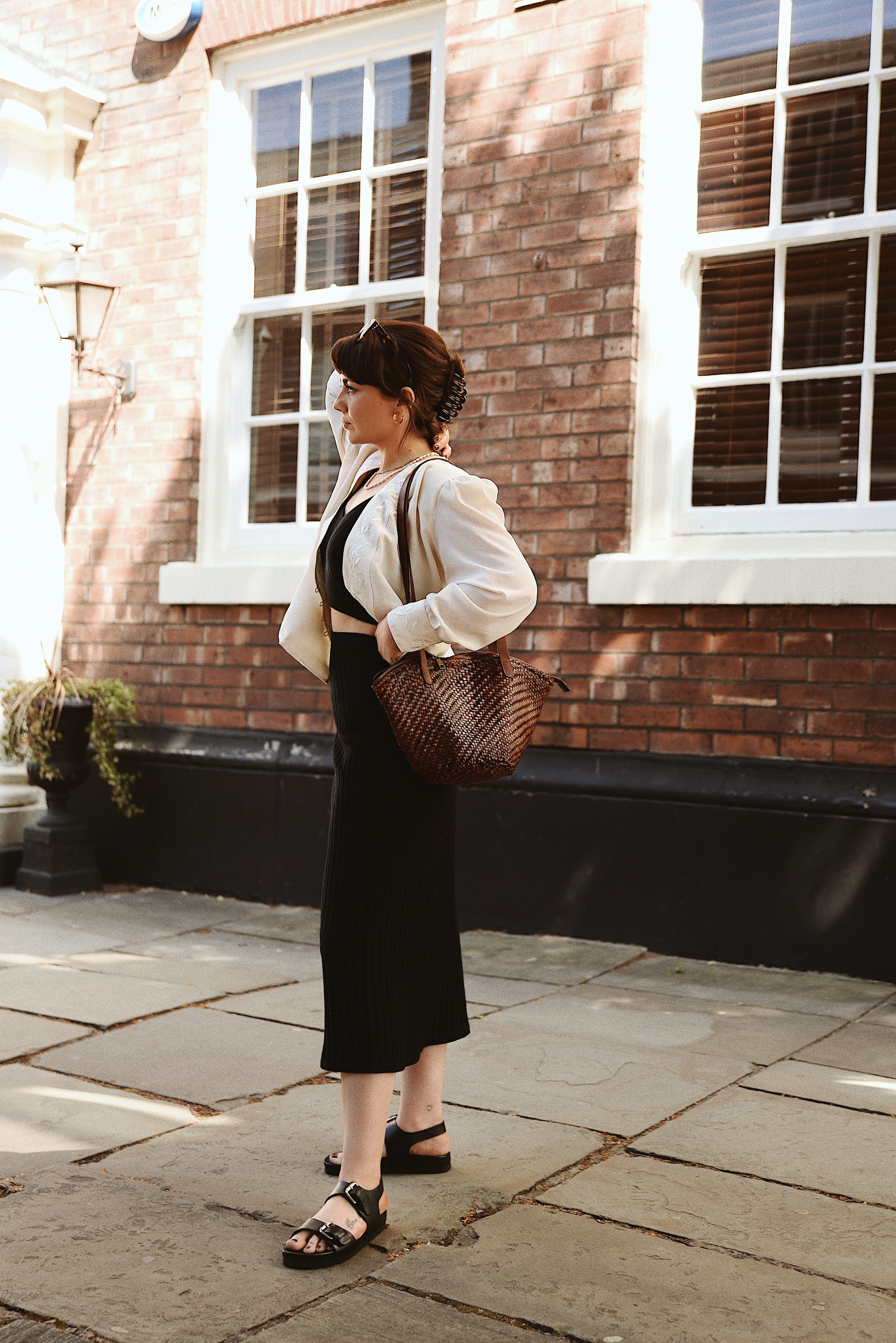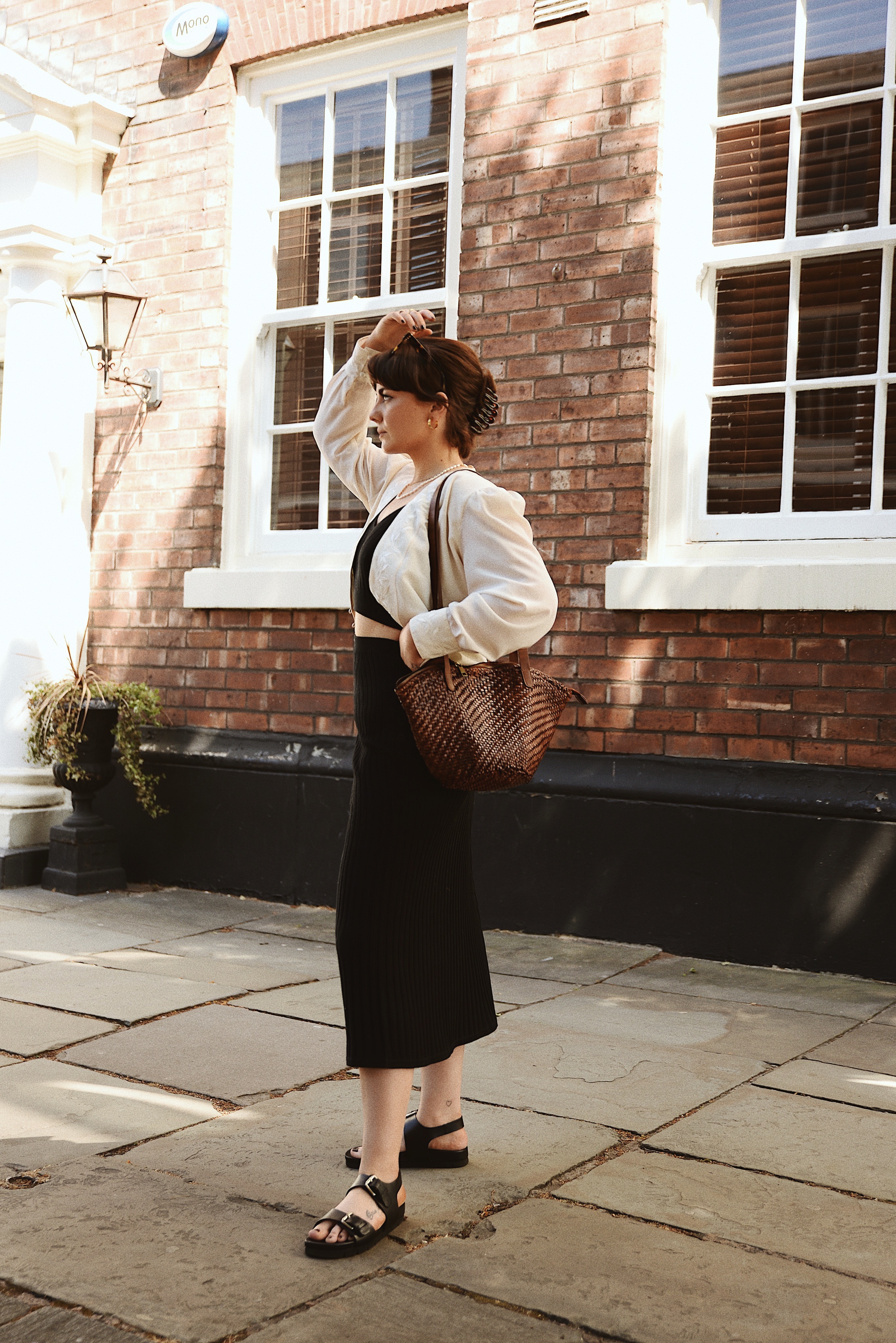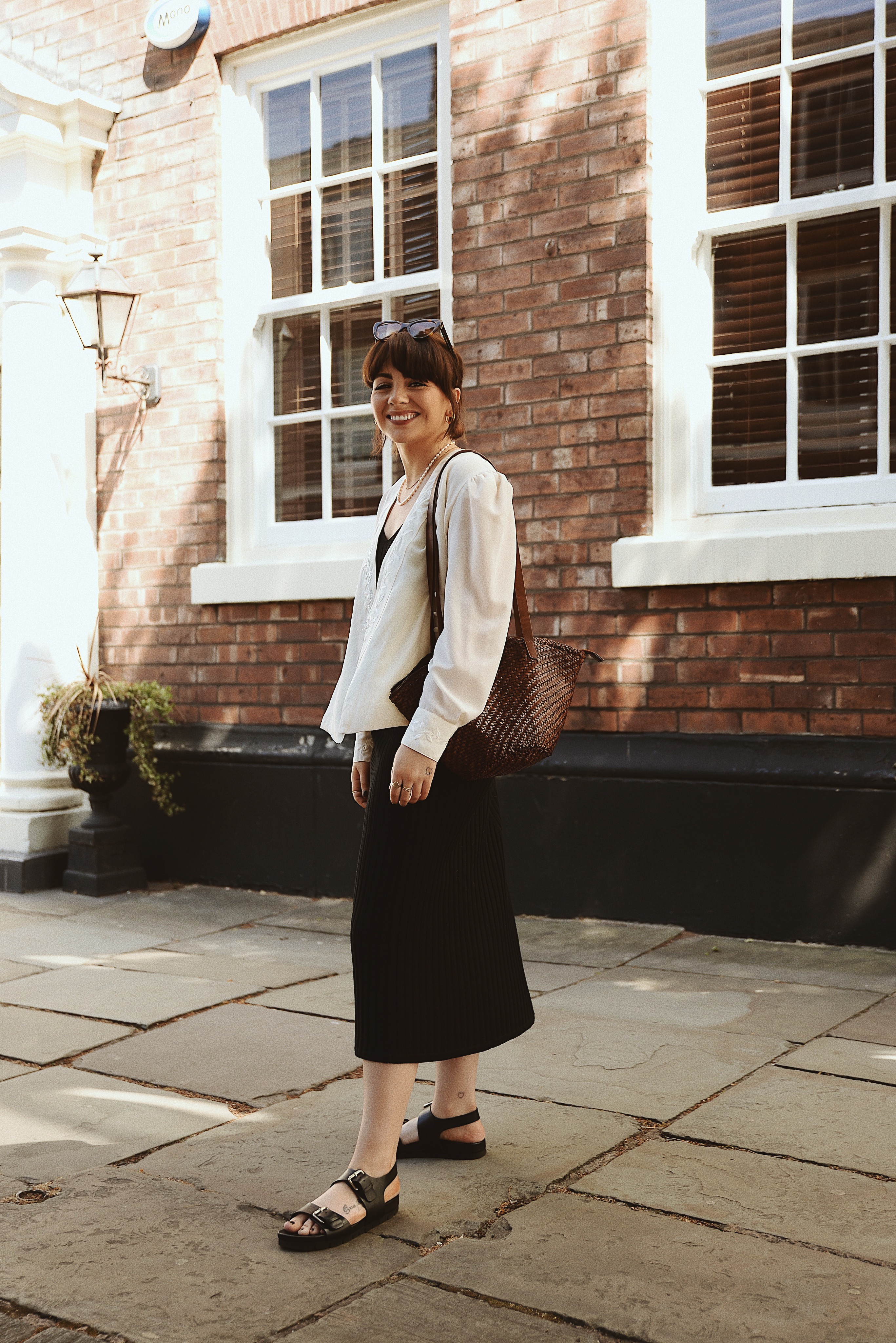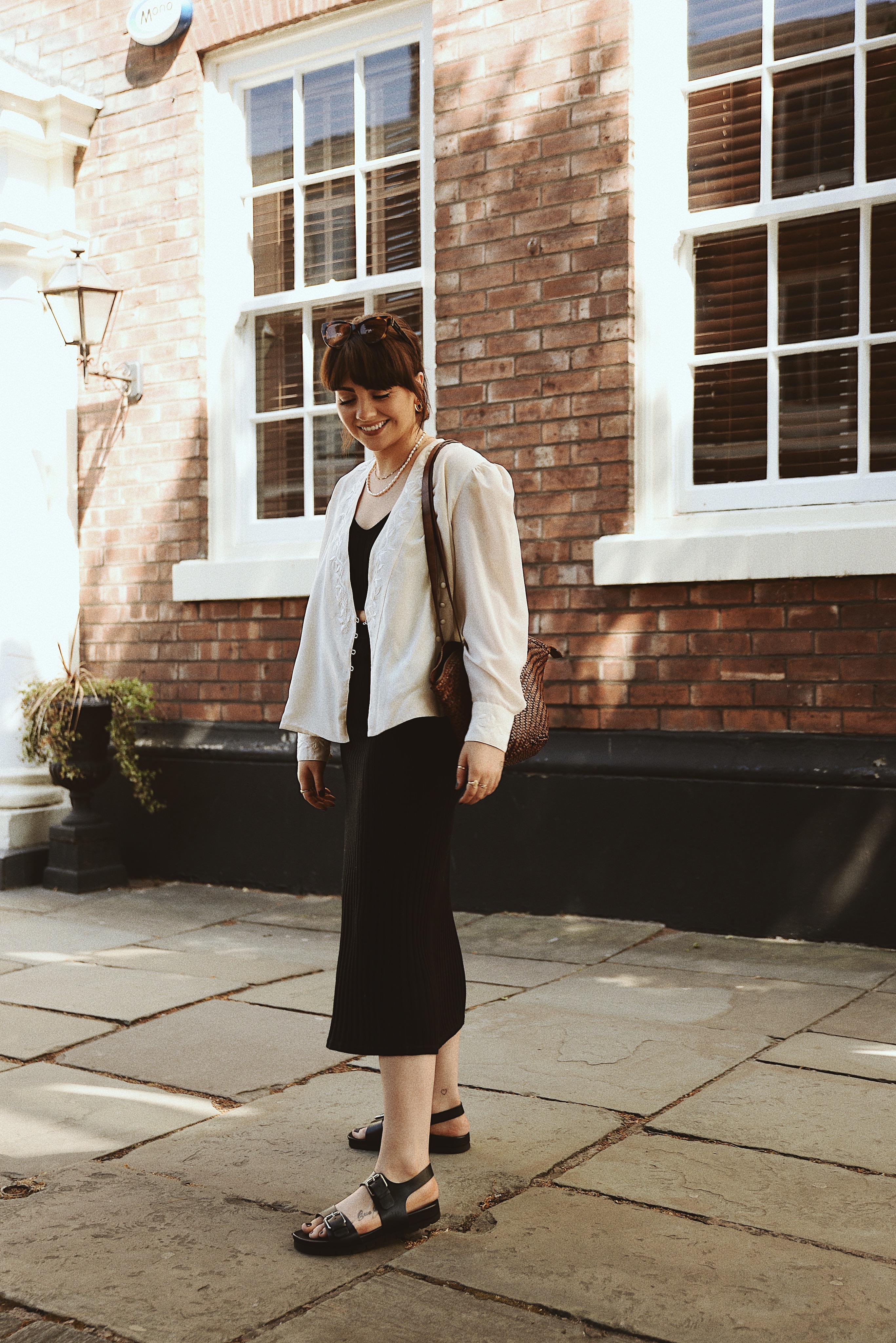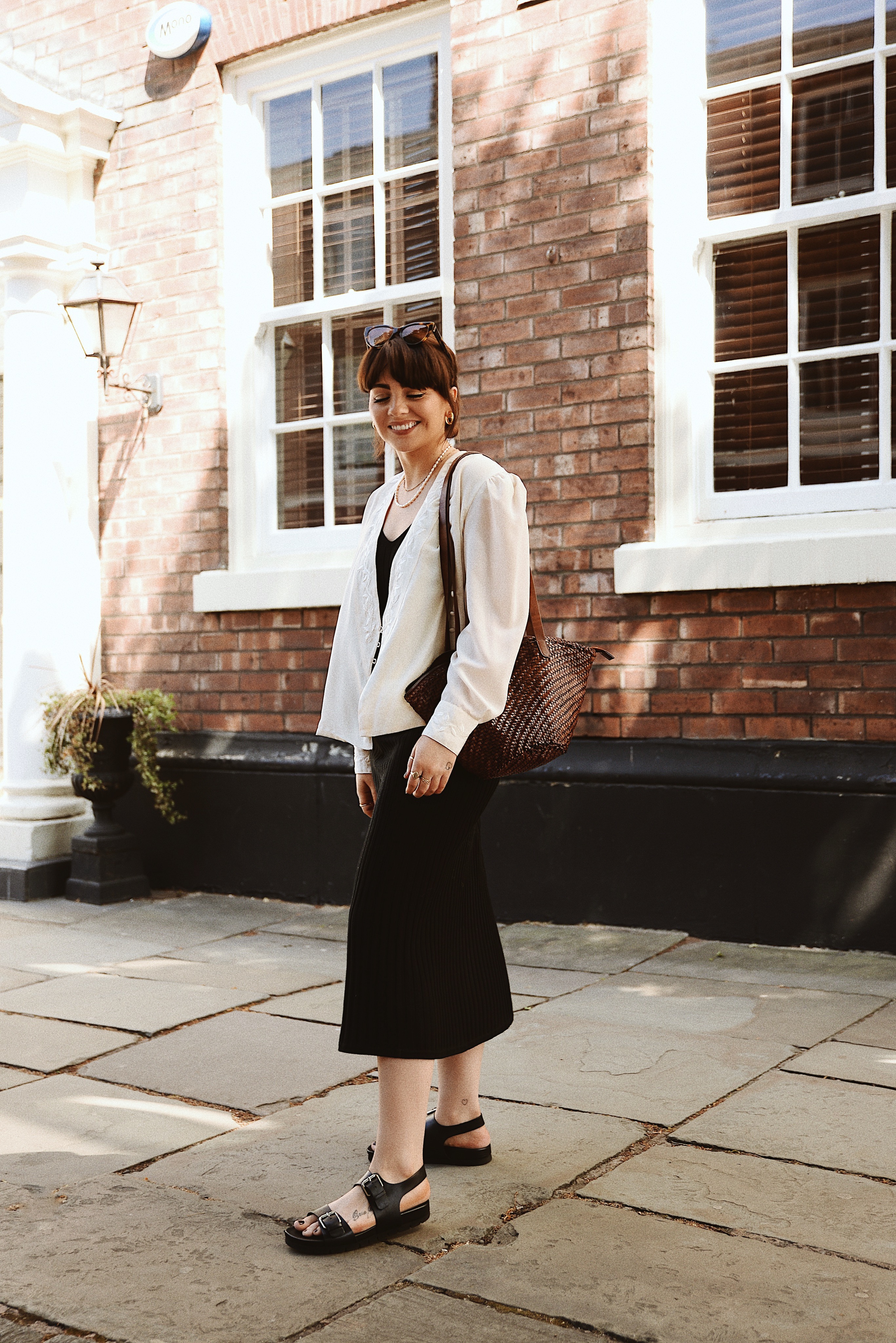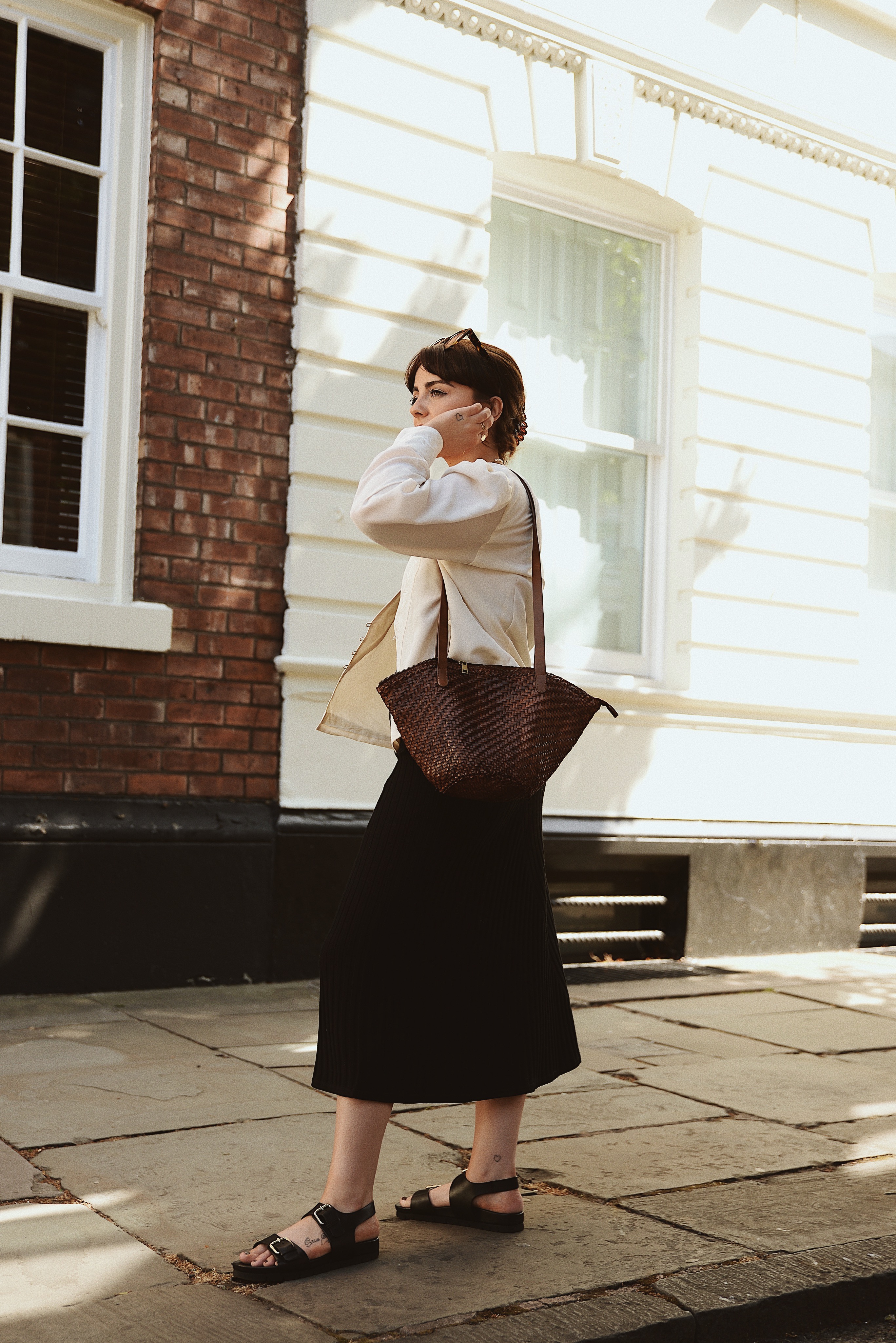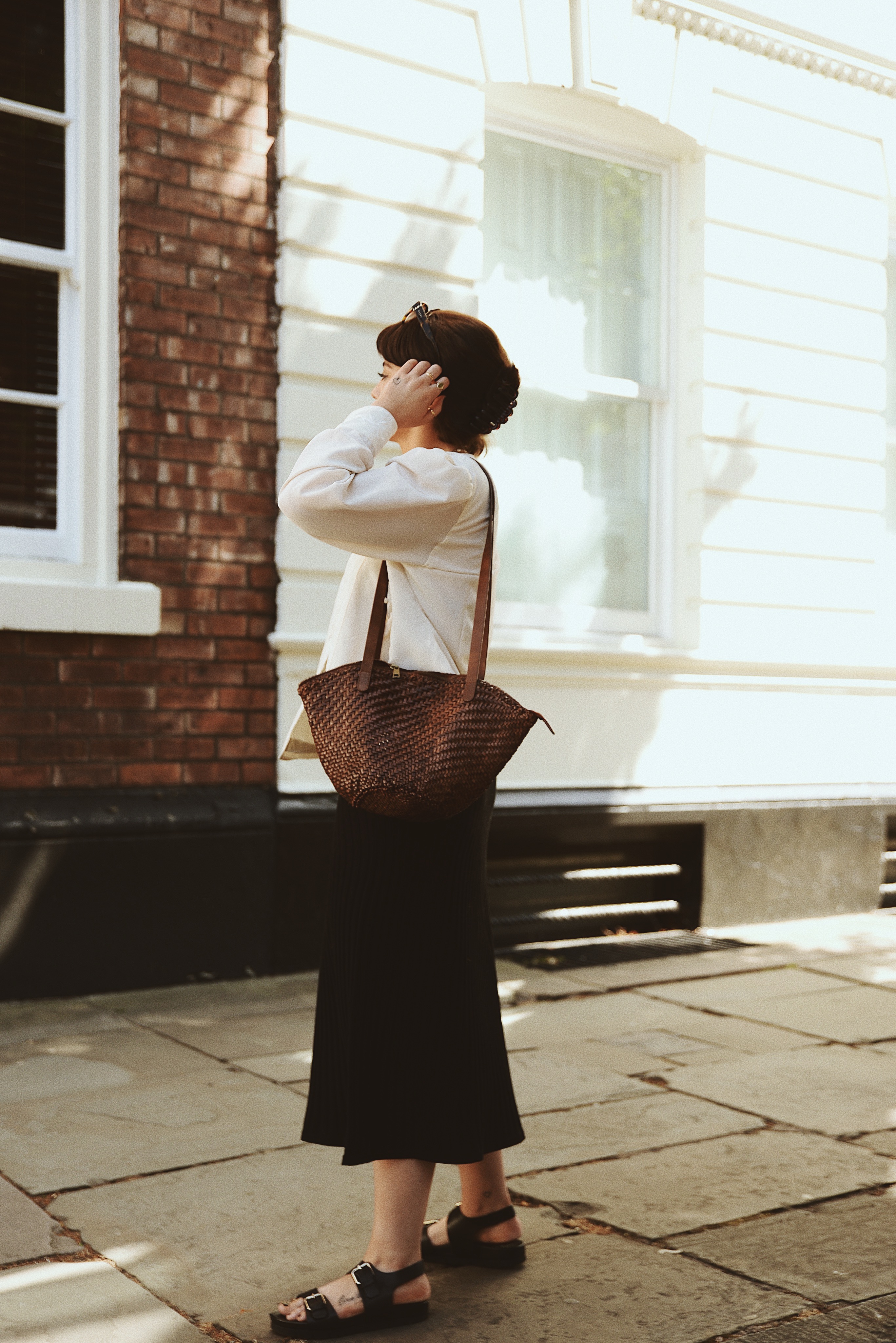 ---
Vintage blouse c/o – Mad Seventies, Black knitted two piece c/o – Filipa K, Jewellery c/o – Charlie Lux Vintage, Sandals c/o – Grenson, Bag c/o – St Agni
SHOP THE LOOK