I feel like I haven't sat down and caught up with you guys in a long while! I've obviously taken a little break from 'usual' content to focus on more important issues recently, and it definitely feels strange to be starting a normal working week after everything that's happened. Like most people for the past couple of weeks, I've been glued to my phone and my heart has been breaking with everything that's been unfolding. Whilst my 'usual' content will slowly resume as I have to get back to my day job, I just want you guys to know that 'the work' is not slowing down offline. I'm reading and learning and will be sharing my experiences and thoughts with you as I go along. I think that's something I've always done on here, and I promise to continue to be open and honest…
With all that being said, I really hope everyones mental health is doing okay? I won't lie, I've been pretty down and pretty exhausted by the weight of the world lately. I think emotional fatigue is hard to escape right now, and please just know that I'm only an email or a DM away if you need help with anything. I'm not a therapist but I can send you some useful resources and coping techniques that I rely on personally. Please don't suffer alone and please don't feel shame or guilt for taking a break away from the online world. I know many of us trying to balance the fine line between self care and 'staying updated' at the moment, but lets set healthy boundaries and remember to look out for one another throughout the process…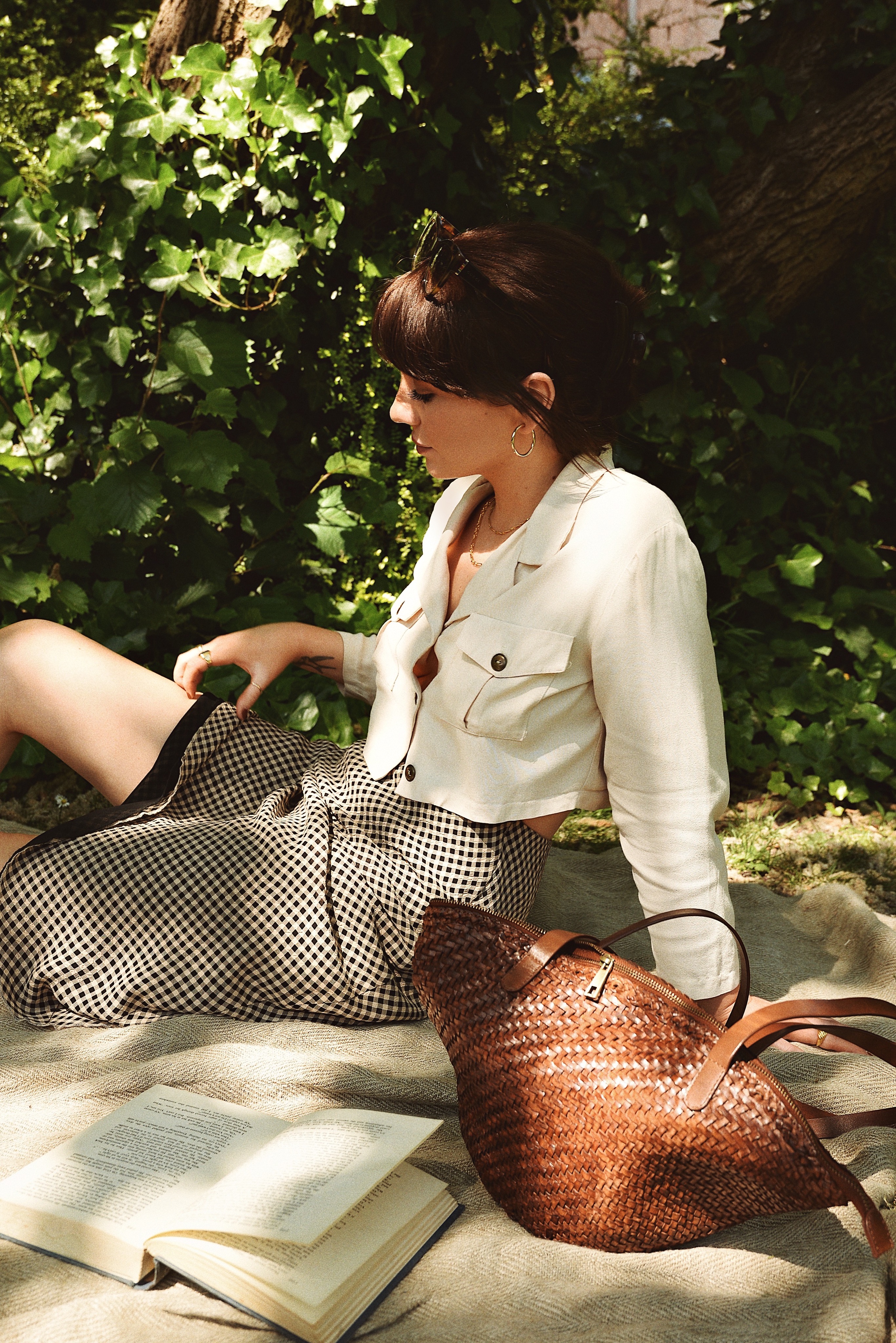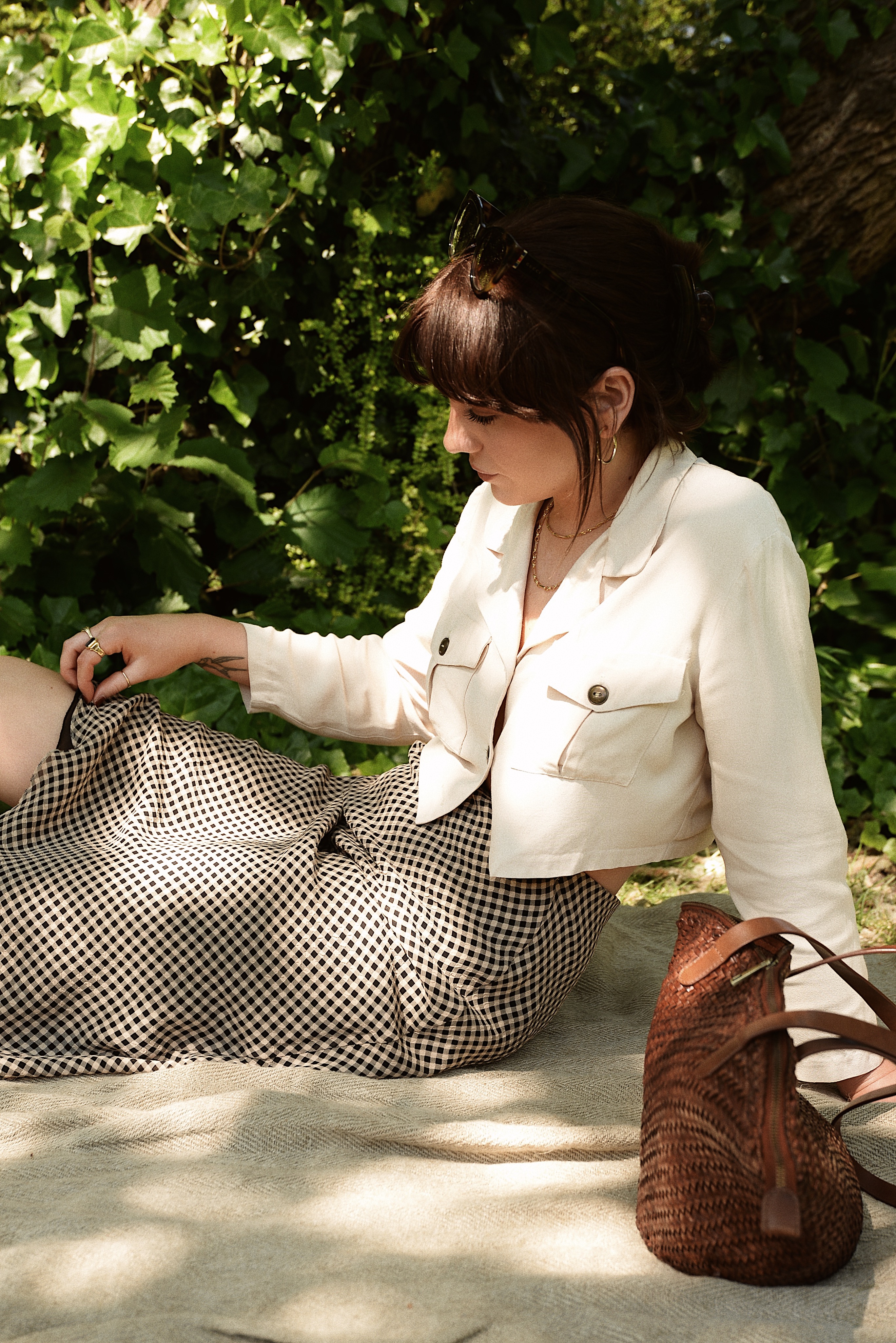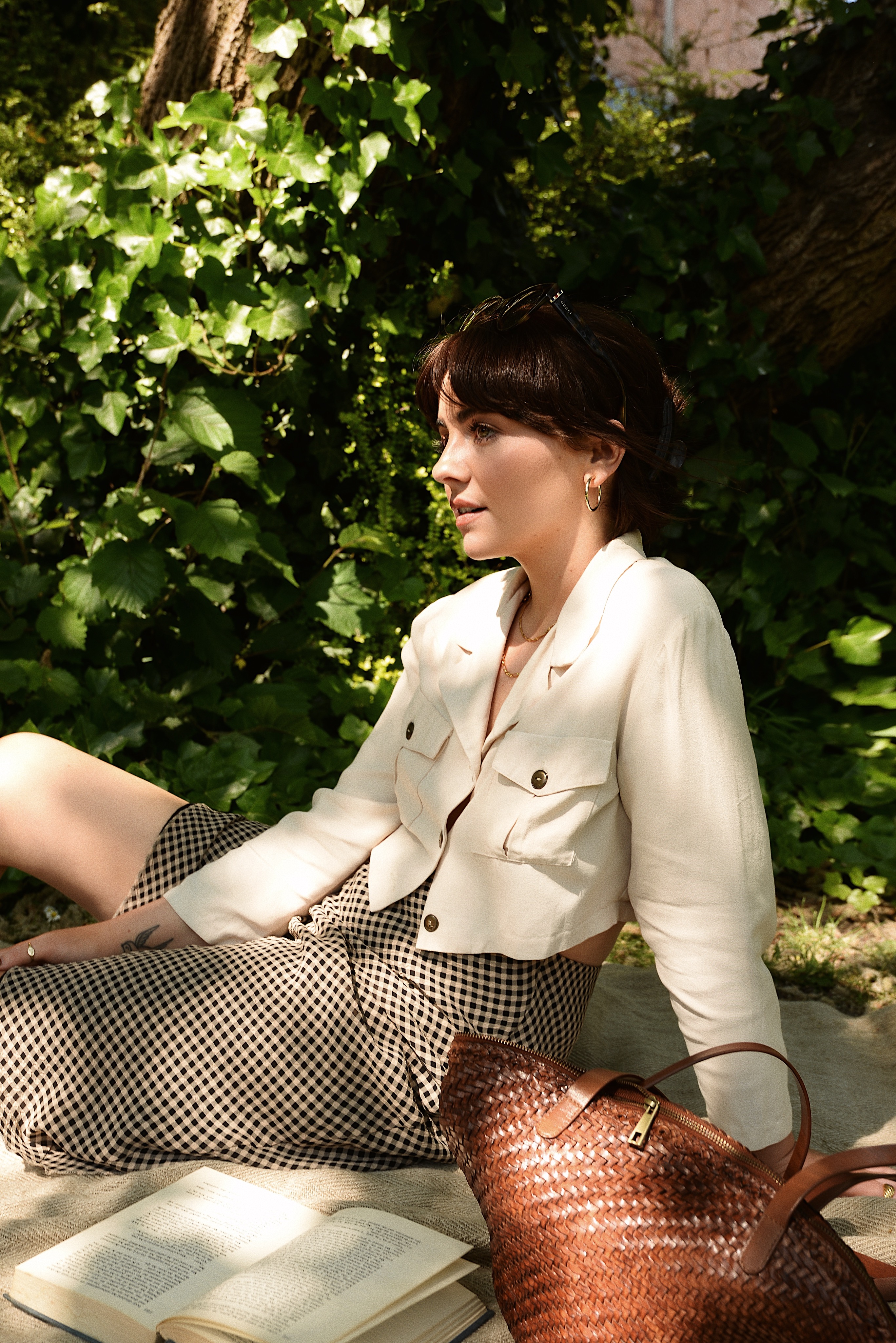 Like a lot of people over the past few weeks, I've spent most of my spare time in the park – a blanket underneath me and some snacks close by. Sometimes I've taken a book with the intention of making a dent in my ever-growing summer reading list, but mostly I've just listened to a podcast episode or two.
I've found it increasingly difficult to concentrate on reading. Those of you with over active minds and anxious thoughts will feel the frustration of trying to read in the current climate. There's so many books that I want to get through and sometimes I just feel too distracted and defeated to make my way through the first page. I know this is completely normal and we shouldn't be beating ourselves up over productivity levels right now, but sometimes it just adds fuel to the current notion of being 'stuck in time'. I want to grow, and learn, and absorb as much as I can during this time – but god do I also want to just wallow, and lie flat, and wait for it all to be over…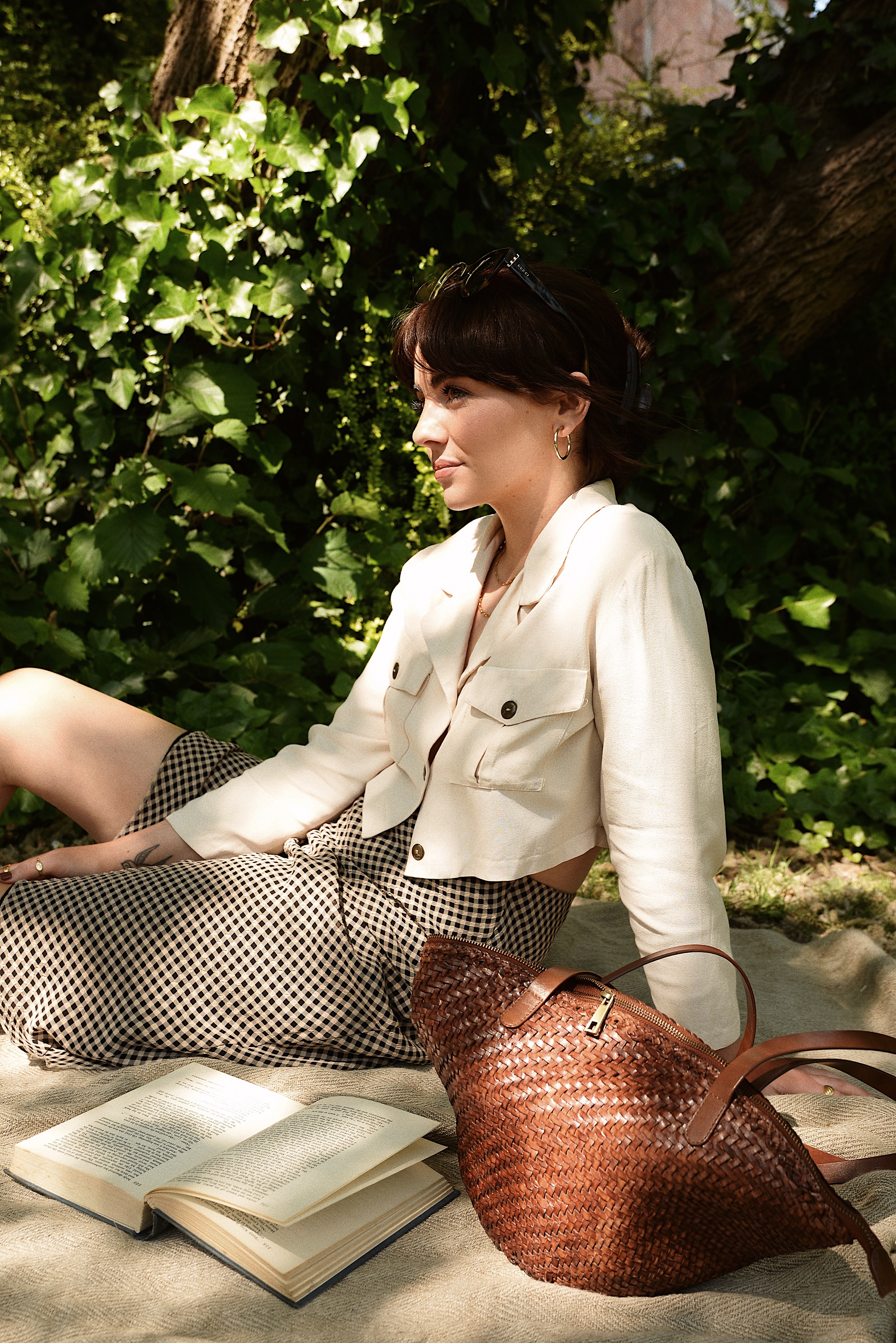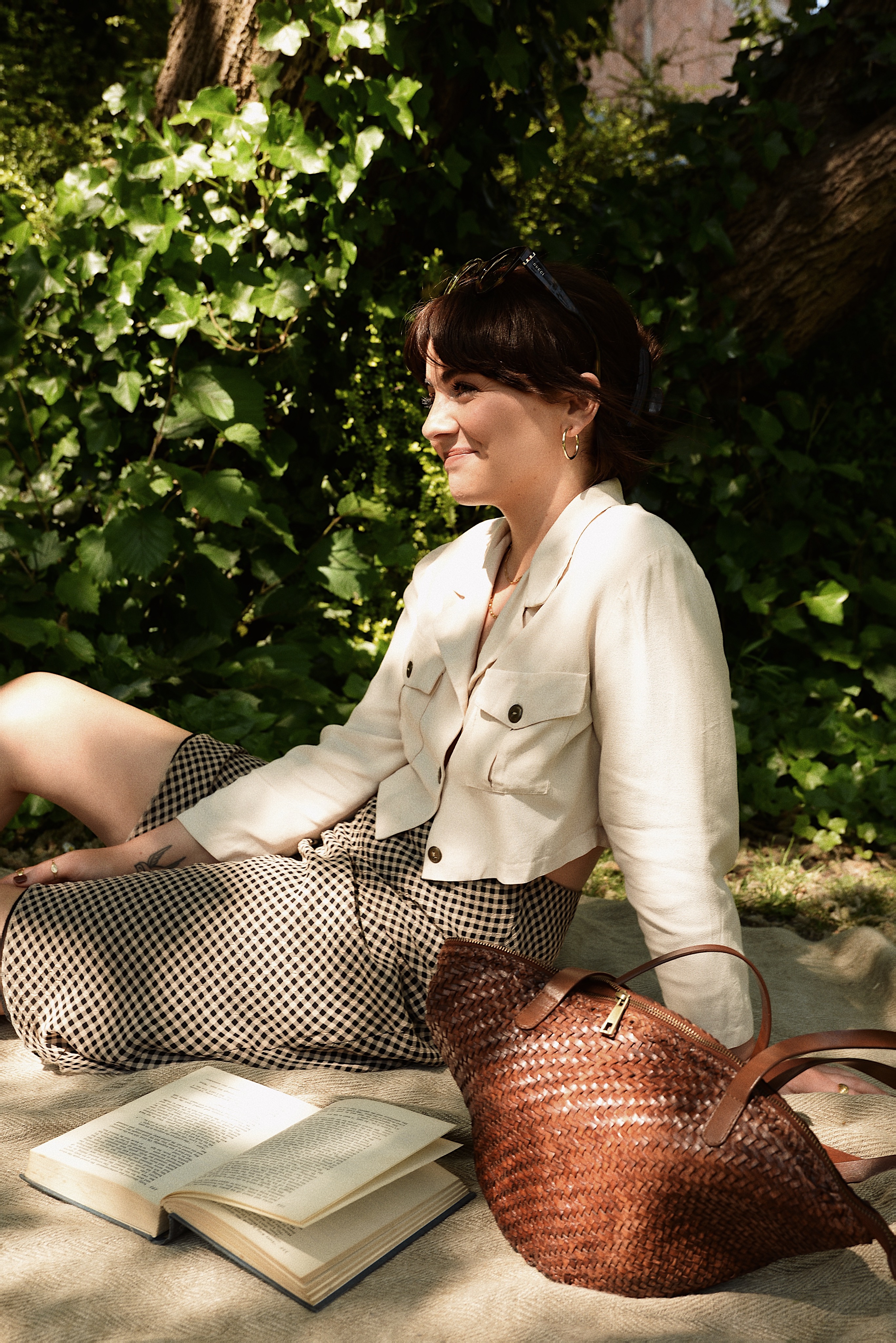 I guess that's where strength really comes into play. We remember all of the times we have felt like that and continued regardless. Picked ourselves up, collected our thoughts, and treated a new day as though it were a new slate. I've found myself doing this a lot lately – announcing to myself that it's in the end of the world and I can no longer see the light at the end of the tunnel. Then I'll get up the next day and make plans, see how I can help, maybe plan out something to cook for tea as a little treat at the end of the slow working day…
If this time has taught me anything it's that we have to get comfortable with the long term being uncertain. After all, it's always been this way, the well intended scribblings in our calendars don't change that. When the world feels dark, and gloomy, and overwhelming – the light is the ability we find to keep moving forward. No matter how slowly. The light is the strength we find to pick others up when they can no longer move forward by themselves. 
I think my light might be the ability to keep writing even when I feel like it's pointless and the world doesn't need my opinion. We all have different lights and we all need to try and stay as close as possible to them throughout this time. Whatever it is that helps you find comfort and peace at the moment: practice it, share it, treasure it. You are valuable and you are always enough – even when the world around you is falling short.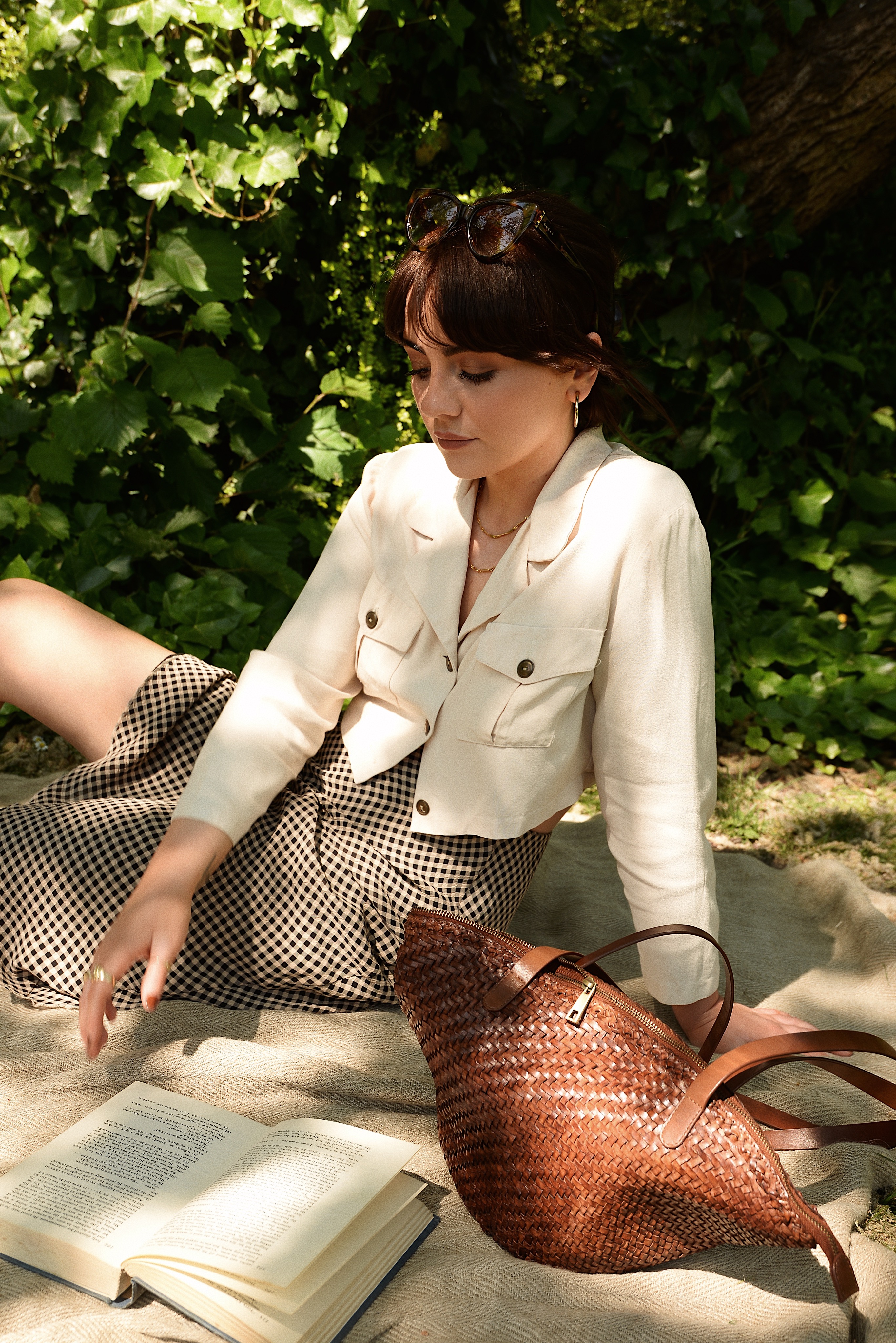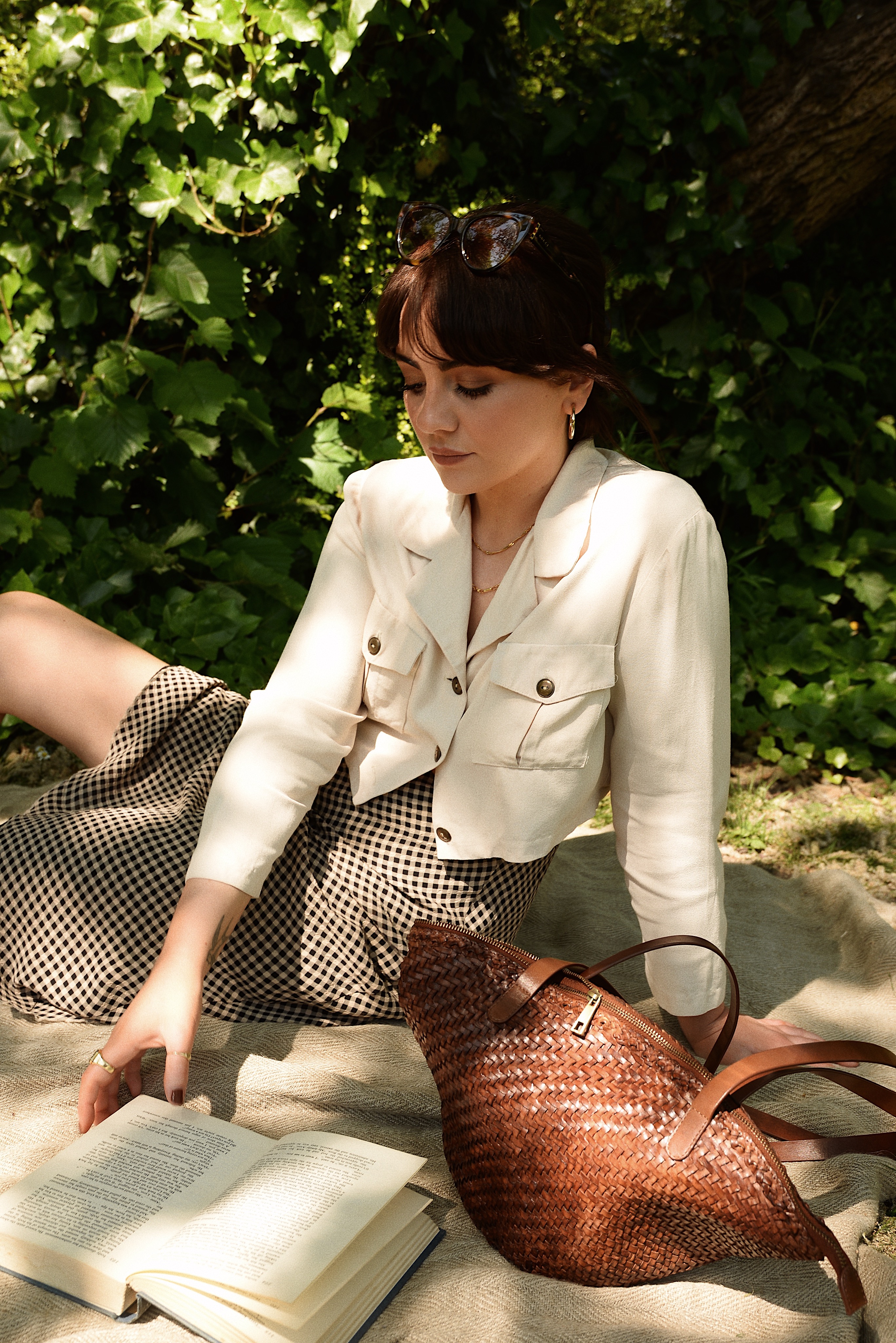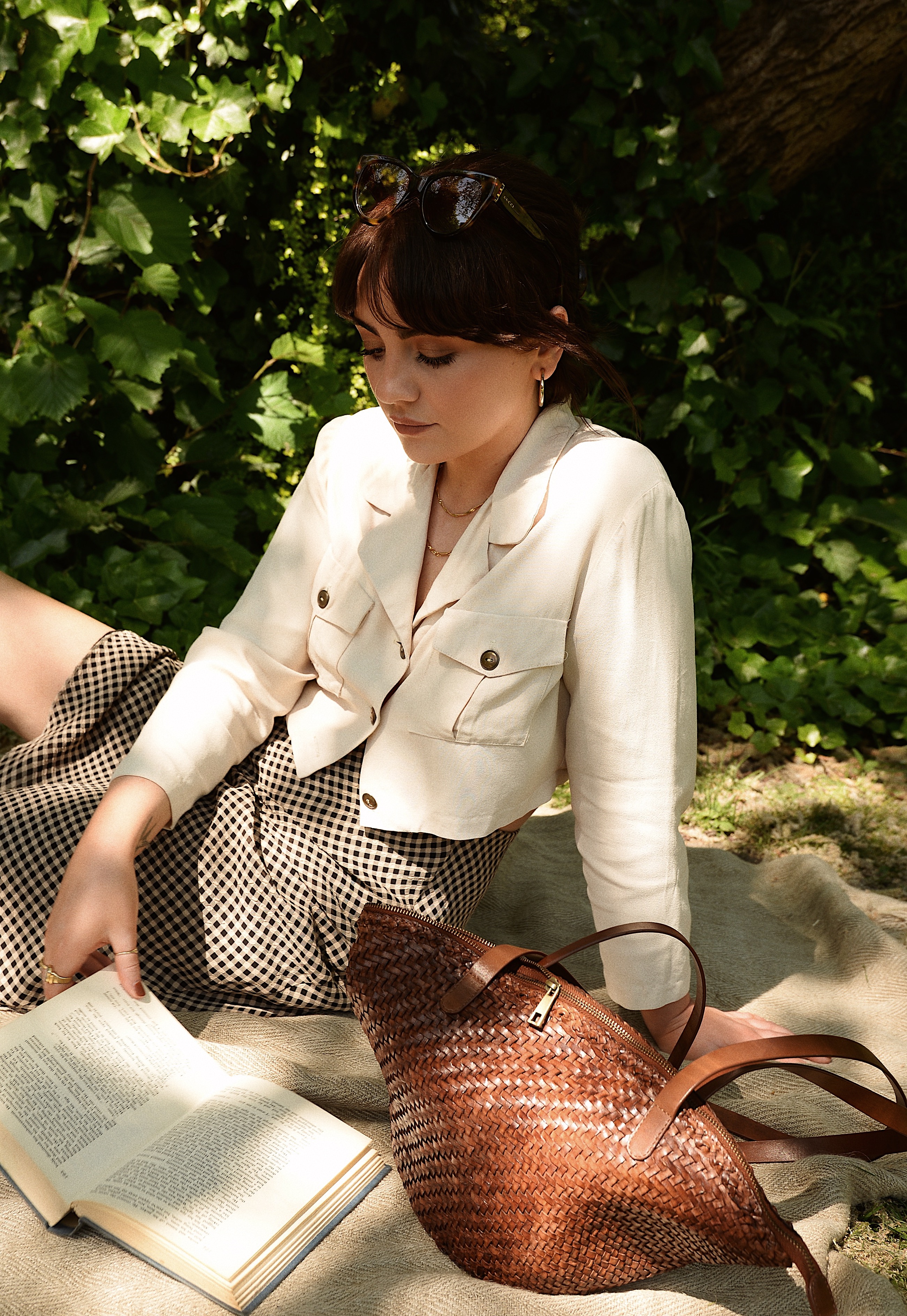 ---
Blouse – vintage, Skirt – Nanushka (old season/similar here), Bag c/o – St Agni, Sunglasses – Gucci (similar here)
SHOP THE LOOK